At the heart of good marketing is good storytelling. Stories compel, inspire, and instruct us. One of the most intimate ways to tell your stories is through podcasting. In this episode, my guest, podcaster Sebastian Rusk, joins me to shed light on why and how to start your own podcast and be the most effective podcaster you can be. 
Sebastian is a Podcast Launch Specialist. He's been building online communities for the last 15 years and has made it his mission to help people tell their stories by starting a podcast. He founded PodcastLaunchLab.com in 2016 as a turn-key podcast launch solution for marketers and entrepreneurs who want to create a podcast. 
So if you have an incredible story inside you and you can't wait to share it with the world, keep listening! This might be your sign that it's time to go out there and spread your powerful message with the world through podcasting.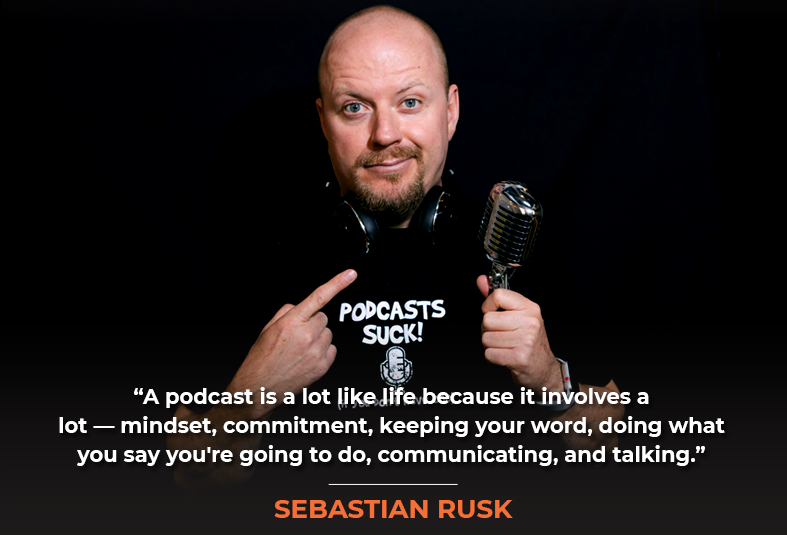 In This Episode
Sebastian, it's so great to have you on the show. 
Stephan, great to be here. Thanks for having me, buddy.
So first of all, I'd love to hear how you ended up getting into the world of NFTs. You have a podcast called NFTs SUCK! Why that name? Why NFTs? What's up with that?
I've got an explanation for all that. It's a great question. So the new name of the show is Web3 SUCKS! I wanted to widen that a little bit because the world of Web3 is so much more than just NFTs so I want to expand it.
A couple of reasons I started to start the show, (1) I was part of Twitter's Creator Program for Twitter Spaces at the end of last year. So I was contracted by Twitter to host two Twitter Spaces a week and I thought, well, I'm going to do that. I'm going to host a podcast or I'm going to create a new podcast. (2) I'm going to do it about Web3 or NFTs at the time, for selfish reasons. I want to learn about this world because I don't even know what's happening here, but I need to understand and get ahead of the curve. So we did that for about 90 days. 
The Creator Program ended in February, and I decided just to stay on it because it allowed me to better understand what's happening with this world and also start connecting with individuals that were building things and Web3 solutions because it is where we're headed. I just don't think that the adoption is where we'll be eventually. 
But the same thing happens with all technology. There were skeptics with Web 1.0 and 2.0, and of course, Web 3.0 people were going, I don't need the metaverse or the blockchain. I just think things are changing so rapidly. Like technology always is, it doesn't care about what we feel or what our feelings are about it. It's going to continue to move at the rate that it does, regardless if we take action. As a thought leader, a communicator, and a podcaster I thought, I want to understand this so I can get out and help people better understand what this is all about. 
I want to understand technology, so I can get out and help people better understand what it is all about.
It started off as, hey, let's see how it goes, and we've turned it into a pretty profitable side of the business where we have Web3 projects, NFT projects, and things of that nature are featured on the show. So yeah, man, I'm just trying to figure it all out.
I'm actually working on a project that might actually be launched by the time this episode airs. It's called The Worst of Web3.
Yeah, we got plenty to talk about there.
We come from a marketing angle with this time. I've partnered up with Greg Merrilees. He is the founder of Studio1 Design. The idea behind it is to highlight all the worst elements of the online marketing of various Web3 projects and companies. And then if they see it all in one place represented in one website, then they can get some tips and strategies on how to do it better. 
All the black backgrounds with the white text that makes it hard to read. All the convoluted language that people who are not immersed in that world just won't get. Just the lack of good clear messaging, all that is going to be laid out on the worstofweb3.com. So yeah, launching that pretty soon.
Good times.
I'm curious to hear about your other show. How long have you been doing that one? What is Grit Daily? What is it, how did you start working on that podcast, and what's the mission there?
So Grit Daily is a media outlet based in New York that covers the world of startups—a lot of Web3, a lot of blockchains. I was introduced to the founder of Grit Daily in 2018 via GaryVee. Gary Vaynerchuk has been a longtime mentor of mine and we connected early on in my career probably in late 2010. In 2018, he goes to the conference here in South Florida and we got a chance to spend the day hanging out with him. Jordan French was in the room that day that Gary made the introduction. We hadn't done anything right after that introduction. We had stayed in touch.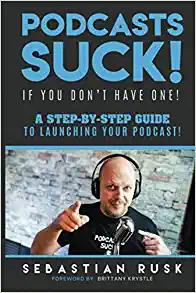 And then last year, Art Basel came around, which ended up being NFT Basel because so much of the Web3 community has inundated and taken over our lovely city here in Miami. We did a couple of things. He hosted an event during Art Basel and then he questioned how can we continue to work together. And I said, do you guys have a podcast? Well, we do, but it's not as consistent as it should be. And I'm like, well, you're leaving a lot of money on the table because you guys are a media outlet. 
If you look at what Inc. has done, Entrepreneur Magazine, and TechCrunch, I mean, these are large podcast networks that built and scaled accordingly to really complement their existing inventory of media coverage. They're essentially publicists and PR reps looking for coverage for their clients so this is just another avenue for them.
So we launched the Grit Daily Startup show. It really hit the ground running out of the gate because Grit Daily had a lot of inbound traffic as it was anyway. They're constantly getting thousands of pitches on a daily basis for coverage on gritdaily.com, and then they do offline events. It's really turned into something great, not only a profitable podcast where we feature all kinds of different guests within the world of Web3 and startup, but we also do offline events for South by Southwest and we did CoinDesk Consensus in June.
We've got a house in downtown Austin where we converted it to a speakeasy and we put a podcast studio there. It's been really cool to be able to kind of take my online personality offline and be able to connect with new and existing faces while doing podcasting remotely and also at the events that are happening offline. So yeah, it's been fun, to say the least. That's the second show I hosted. 
Sharing whatever you know with the world is your responsibility when you have a gift and a message.
My main podcast is Beyond the Story that I've had for a while ever since really since I started. I use it as a tool. I've changed the name three times, but it finally stuck with Beyond the Story back in 2017 I think it was. That's just been my access key. That's been my ticket in the door to be able to get in front of people, meet individuals, learn from them, connect with them, and do business with them. 
So yeah, all in with the podcasting game, and then that just really complements what I do to support my personal brand in addition to writing books and speaking. And really, just sharing whatever I know with the world out there, I think it's our responsibility when we've got a gift and a message to share.
Beyond the Story Podcast, what's the angle behind that? How did you decide to get started with it?
I didn't have any money when I first started, but I can interview people like hey, let's get you on the show and interview. It's more like a formality to be able to get in front of somebody. That's how Gary and I connected. Well, I mean, I read his first book, and then we started chatting via email. Then he did a book stop for a second book here in Miami, and then that led to where I interviewed him. 
We sat down when I had an old camera crew come in. That was a whole nother crazy story in and of itself on how it all came together. But my gift as a communicator is the ability to sit down, have conversations with people, tell their story, and make it all about them. By default, I'm developing a relationship with this individual. 
My gift as a communicator is the ability to sit down, have conversations with people, tell their stories, and make it all about them.
Beyond the Story, I like to tell people to go back before it all happened. Where did this whole thing start? What happened after high school, in terms of college, being an entrepreneur, did you get a job? Did you work for a job for umpteen years and realize you hate it and become an entrepreneur? It's basically my opportunity to connect with new people by telling their story. When I do that, I have the opportunity to build a relationship with them.
What would be an example of a relationship that's been life-changing for you? I know GaryVee is one, but give me another example that came about because you interviewed the person on the podcast.
I would say that the scaling of our podcast agency has probably been the most impactful because I meet people and have conversations with them, and then next thing you know they're like, I want to start a podcast. Can you help me? That's extremely impactful because I always tell people, that person became a client from a podcast interview. That's really what I teach. 
I teach people it's great to start a podcast, but if you're starting a podcast to get all these arbitrary download numbers, go chase sponsors, and try to be the next Joe Rogan, it's a pretty tall order. I'm not saying that's not going to happen, but if you utilize a podcast as a tool to be able to build relationships that turn into profitable business relationships while creating content—you're achieving that content objective as well at the same time—you're able to really check a lot of the boxes of what you should be doing content-wise, networking-wise off just because of podcasting.
But Beyond the Story has been my, and it's still to this day, anytime I want to meet somebody connect, with them further, whether it's offline or online, let's get you on the show because we can go anywhere from there. I don't care what you do, what your background is, you got a story so let's tell it, we'll figure it out from there. I mean, I live that and that's what I bet that strategy that I have, and it's also the strategy I teach.
Connecting with new people by telling their stories allows me to build relationships with them.
So really, be more strategic in picking guests is step one in a successful podcast, right? 
Yeah. So how do I monetize a podcast? You monetize your guests. Well, how do I do that? Well, you have conversations with them and you make it all about them. At the end of the conversation, you've already built rapport with them. So for me not to say, Stephan, when are you starting a podcast? That's how I end every conversation with them. And I also wear Podcasts SUCK! If you don't have one, t-shirts are everywhere. It's a required uniform around here. But it's the name of my book too, so it's kind of a two-prong approach.
That's funny. When you're talking about how you pick these guests to interview because they could be great business partners, clients, or some sort of strategic relationship, I recently watched a video of Vishen Lakhiani. He's the founder of Mindvalley. Have you heard of Mindvalley or Vishen?
I haven't.
Cool guy and great company and platform that he's built. Well, the video, he's explaining in it that he started before Mindvalley to kind of get into the spiritual realm by going to a Silva Method class or workshop. At the time, he was working at a law firm software company, so he provided software to law firms. He was a salesperson. I think he was commission only and he was just barely making enough to pay for food.
Well, he came back from that workshop and instead of going through the yellow pages of his target areas alphabetically under law firms, one law firm after another A through Z, he would tap into his intuition and only pick those firms that he felt drawn to and his sales doubled. He kept doing it and the sales doubled again, and then it doubled again. Eventually, after some months, he was promoted to vice president. Then he went and started Mindvalley and everything, but what a great story. 
How that relates to our conversation, is that you can do the same thing with your podcast guests. You can tap into your intuition and feel into who you should invite onto the show. It might be counter logic to say, well, this person wouldn't be a good fit because they don't seem to have the right profile for my ideal client avatar, but my intuition says get him on the show. 
You know, I should totally introduce you to this person. As we were talking in the interview, I just thought this person would be a great connection for you, and then that becomes your big intro. This is the magic of tapping into your intuition. I'm curious to hear if you've had any of those kinds of coincidental, kind of serendipitous or synchronistic-type experiences with your podcast.
Yeah, I absolutely have. I mean, you never really know what's on the other side of it. When people start with us here. They only started podcasting events with the initial idea of, hey, I want to start a podcast. We start to unpack that and figure out whether or not they're a fit for us to work with them and vice versa. 
A podcast is a lot like life because it involves a lot — mindset, commitment, keeping your word, doing what you say you're going to do, communicating, and talking.
Click To Tweet
First things first is figuring out if there's a viable idea there and are they really committed to what's happening. But also, are they committed to the work that's involved and are they committed to the time commitment? So we make everybody commit to a minimum of 12 months of production after we get them to launch. 
That's not just to lock somebody into an agreement for 12 months. That's to really help them understand that this is a macro deal. This isn't micro. This isn't, well, we'll try. We'll record a couple of episodes and try. The days of we'll try it out are over. It's more of a let's create something, let's build something, and let's give ourselves 12 to 16 months before we give ourselves permission to throw the talent and give up. The serendipitous moments, that think the opportunities that come about through that process of launching a podcast and becoming a podcaster, they run the gamut. 
I always tell people, I can't tell you what podcasting is going to do for your life and your business. I just know it's going to radically impact it if you're open to it. The surprise moments, the wow, I can't even believe that I figured it out. I end up interviewing people that I'm connected to. 
I was telling you that story before we started recording. I had a guest on the show yesterday and I know her boyfriend from 20 years ago when I lived in Southern California. I mean, what are the odds? I know that technology really helps make that process a little bit easier these days, but you just never really know what's on the other side of the podcast mic.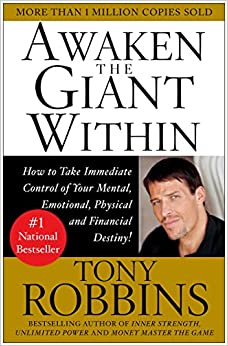 Yeah, no coincidences. Really cool.
No, none at all. Absolutely not.
One of the premises that you have with your podcast, Beyond the Story, is that everyone has an incredible story inside of them. What is your signature story that you share pretty much every time you're speaking on stage, you're doing a podcast interview, or something? What's the story that blows people away?
Well, Stephan, the story started back in 2010. Actually, the story began in 2008. I moved back to Miami. Miami's home. I grew up here. I was living in Southern California for quite some time. Had a great little one out there and then 2008 happened so I lost everything. I thought I had all the answers and I didn't. It was a very humbling experience, to say the least. But I ended up back in Miami. 
I was a full time single dad, raised my daughter on my own, and I showed up here with a duffel bag, my daughter, and some friends in little places. It's time to start all over again. In 2008–2010 I did absolutely nothing. I was a complete degenerate, non-contributing member of society. I think a lot of people might have gone through that valley because it was post-recession. But I knew that I had to get myself out of that. 
So in the midst of it, I had taken the job in Las Vegas in 2009 as a consultant. Did that for the summer. That was the first opportunity to get on a stage. It was for a network marketing company. I worked on the corporate side and developed training programs for them. Part of that was speaking. I got on stage that first time and I thought, this is it. That was like my awakening moment to like the defibrillator of starting what that next chapter would be because it took a little lot of time for me just to get out of my own way and understand how in the world could I build something.
And then you just get to the top of the mountain and you find yourself at the bottom of the mountain. I quickly realized that it was all my fault. Funny how that works out. 
But in 2010 I had an awakening moment and I thought, I need to go see Tony Robbins. I need to go Awaken the Giant Within. So I called my friend Whitney who worked for Tony at the time. She was in San Diego and she gives me all the details for the upcoming UPW, Unleash the Power Within, which is his one-on-one event if you will.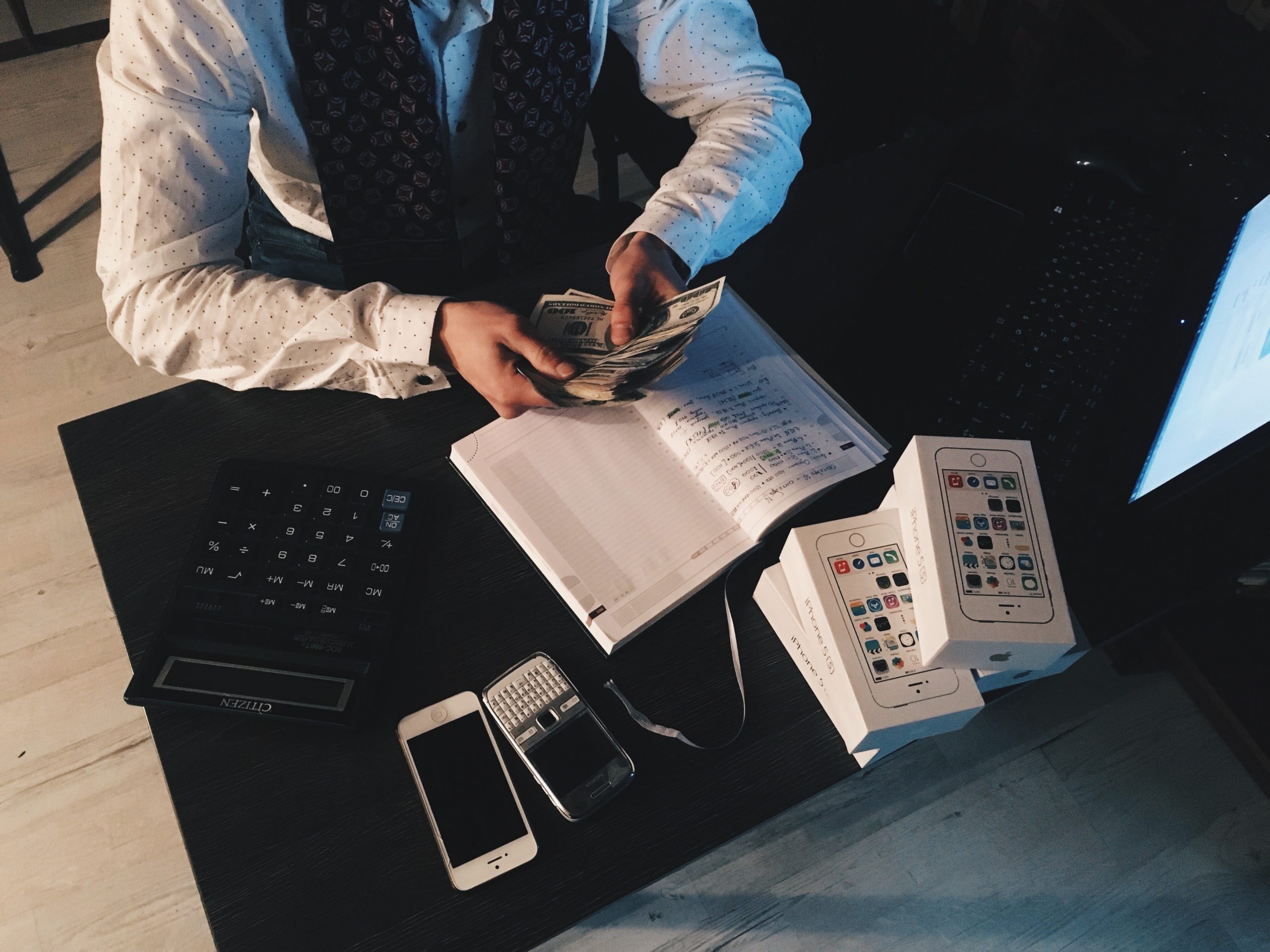 She gives me all the details. It was supposed to be in Long Beach California that year. I hung up the phone, oh my God, I had to figure that out because I have like $8 to my name, maybe $7. But I knew that I wanted to do it.
I was gaining momentum again. I had already been on social media since the beginning so I was a pioneer in that user space of the early LinkedIn days. LinkedIn was the first player on the block and MySpace, and then of course Facebook came and put their stake in the ground. I had been an active user creating content. I just never applied that to my business. But I always told myself, if there's a way to market and generate new business because of social media, I'll be all in with that whenever that presents itself. 
Well, right after I hung up with my friend Whitney, she calls back like an hour later and she goes, I totally forgot that I wanted to introduce you to my best friend. She's actually on Tony's team. She's part of his core team of six and she travels everywhere with them. I think it'd be a good introduction. She lives on Miami Beach. So I said, cool, make an introduction. I would love to meet her. 
So she does that right away, I connect with this person, and we immediately hit it off—similar personality, high energy. She's on Tony's core team. I knew of buddies with Tony's son, so I knew that caliber of community there. It was worth an introduction for sure. So I said, let's meet for a drink on Friday. 
So we decided to link up that Friday and I'll never forget it. We were in Miami Beach having a drink, and she looks up to me and she says, so what's next? I said, I don't know. She looked at me and she said that's a problem. It's the PG version. These were my offended so I'm thinking, who in the world does this lady think she is telling me that what I'm doing with my life is a problem? Well, she's obviously doing a little bit better than I am so maybe I should take some advice from her. 
Who's missing out because you're not showing up?
So what do you mean? She looked at me and she said, Sebastian, who's missing out because you're not showing up? I immediately thought, holy cow. It's not about me. That Monday I went back. She's like, you sent me that video you created on your laptop and your living room. Your energy, the way you show up, dude, you don't learn these things. You don't go to school and acquire these things. These are naturally born gifts that you have as a communicator. The ability to be able to have the way that you show up and that presence. For you not to use it, you're being grossly negligent. I was like enough said. 
You can start a YouTube channel, a lot of social media, a lot of social buzz. You can start a TV show on YouTube. I go, how about Social Buzz TV? And she's like, cool, that sounds great. So I sent that to a web designer that following Monday and they came back with what would become the Social Buzz TV logo. So I was like, great. Now I have a logo and I have an idea of what I could potentially do.
Right around that same time I met Gary. When I read Crushing It!, it really helped support what I was trying to do anyway, create content. But one of the first things he taught me was that your personal brand in perpetuity is your reputation. So you want to simultaneously build your personal brand in addition to your business. 
Everybody's got a personal brand now. Everybody's an entrepreneur now. But back in 2010, I was speaking Greek to most people. They just didn't understand why they would even need it, kind of like where we're at right now with the metaverse, almost identical. So I spent the next I'd say 12 months evangelizing what Social Buzz TV was going to be and what it was. I did that through means of networking events all through Miami.
So I would show up at networking events with a Flip cam and a bow tie on. Everybody lets the guy with a bow tie and a camera in the door. I would put together a quick little video recap and I'd say hey, Stephan, I'll give you this free video recap of the event. Just tell your people about me. I'm like, all right, cool.
I always tell people, I can't tell you what podcasting is going to do for your life and your business. I know it's going to radically impact you if you're open to it.
Click To Tweet
Well, eventually I was like, maybe I can start doing my own networking events. So in January 2011. I talked to folks over at Morton's here in Coral Gables into the event person I had a good relationship with. So I talked her into letting me host a networking event there where they would give me two free drinks and past appetizers for free and I would just bring people to the event. 
Typically you're paying per head, you're paying for those drinks and the past food, et cetera. I had different plans because listen, I don't have any money. But I got a tremendous amount of time and I'm going to show people show up here. I don't know how many people. But if it's 10, there are 10 people that have never been here. It's 10 people you haven't met yet. So your people meet my people and it'll work out great. 
One more thing, I need the room upstairs the day after because I'm going to bring everybody back for a social media bootcamp. So my motto became networking, hosting my own networking events, bringing sponsors in, and then say, hey, come back tomorrow. We're going to do a social media bootcamp upstairs. I'm going to tell you everything I knew about social media, and then we're going to have lunch and we'll see what transpires from there. 
Well, that model started to work because people would say, hey, Sebastian, I've been to your networking event, I've been to your boot camp. I saw you in another event. I saw you speak at the Chamber, whatever it was. I want to start with this social media thing for my business. I want to figure this whole thing out. So people started to pay me. Back in those days, my ideal client was anybody with a checkbook. I mean, you had a budget of $400 a month, I'll watch your kids on the weekend wash your car. I was all in. I couldn't believe that people were going to pay me $500 a month to set up their Facebook page and post content to it.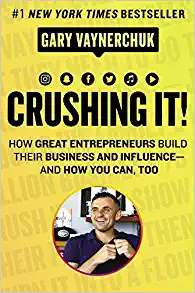 And then shortly after that, my speaking business started to evolve and be something where I would be asked to speak at specific events. At that point in time, I didn't care. You had a soapbox in your backyard, I'm in. Church groups, rotary groups, chambers, you name it. If there was more than one person in the audience, I'm in. 
I learned that. I knew that a strong part of my personal brand was my speaking business. And as a communicator, it's my responsibility because even people can't afford to work with me. They hear me give a talk, I've been able to pour to them. They knew something I didn't know, they didn't know, everybody wins. 
I was tipped off by a fellow speaker that I should probably get involved with the National Speakers Association. So in 2013, I think I reached out to the National Speakers associated with my normal pitch. Hey, listen, my name is Sebastian Rusk. I own a company called Social Buzz TV. I'm a speaker, and I would like to come cover the conference as media. Are you guys inviting press and media? They're like, not really, not normally. Listen, I wear bow ties and I run around with a camera and this thing called a selfie stick. Trust me, you want me there.
So they let me go, they let me do it. I flew to Philadelphia and I had like two people that I knew there out of 2500 speakers. When I walked in the room and I thought, wow, this is the big leagues. I was in a room with 2500 other professional speakers. Many people have been around doing it longer than I had been alive, but I'm like I'm in the right room because I'm the brokest guy here with the least experience, but I know something that they don't. And that is the world of social media where we're at, where we're going, how to create content, and how to figure it all out. 
So you may have been speaking for 30 years, that's cool and everything, but you haven't been doing anything with social media. So I found that common ground where I can meet speakers, again, the interview approach. The keynote speaker at the conference gets off stage, they're coming by, they're doing cameras, they're doing photo opportunities, and a book signing. Guess what, I walk up with a bow tie and a camera and I go, can I interview you? And they say, yes, you can. Absolutely. Who doesn't want to be interviewed at their own book table after they've nailed a keynote speech in front of 2500 of their peers? Everyone wants to do that.
Your personal brand in perpetuity is your reputation.
Click To Tweet
I was able to convert a lot of those individual speakers, my peers, into clients. In fact, it took a couple of years for that ripple effect to happen. But the keynote that year, I'll never forget. Her name is Robyn Benincasa. I had to look her up. She's a world-extreme sports individual. She does a lot of great charity work now as a firefighter in Southern California too. But she did this big, huge, gigantic, extreme race and did all these crazy things. That's what her talk was all about. 
Years later, she called me and we set up social and ran it for a nonprofit for a few years. So the ripple effect came in there. But what really came out of it attending the National Speakers Association Conference was my first book deal. So one of the sponsors was a company called Advantage Media. It's now Forbes Advantage Media because Forbes partnered with them. But they focused on helping speakers write books. Speakers and entrepreneurs, that's their niche.
The guy that owns the company, Adam Witty, I was introduced to said, have you ever thought about writing a book? This guy is 72. So I'm still there looking up to the guy. And I said, you know, Adam, I think about it every day. But I'd rather roll out of bed, punch myself in the face, and eat broken glass than write another chapter. He said, what about if you could talk your book? I was like, well, dude, I can talk until the cows come home. 
He's like, great. We have a talk your book program where we interview you, then we transcribe that interview, and we break it and dissect it down. Next thing you know, we got a book in a timely fashion. We usually get this knocked out in 90 days or so. I said, that's fantastic. What's something like that cost? He says $25,000.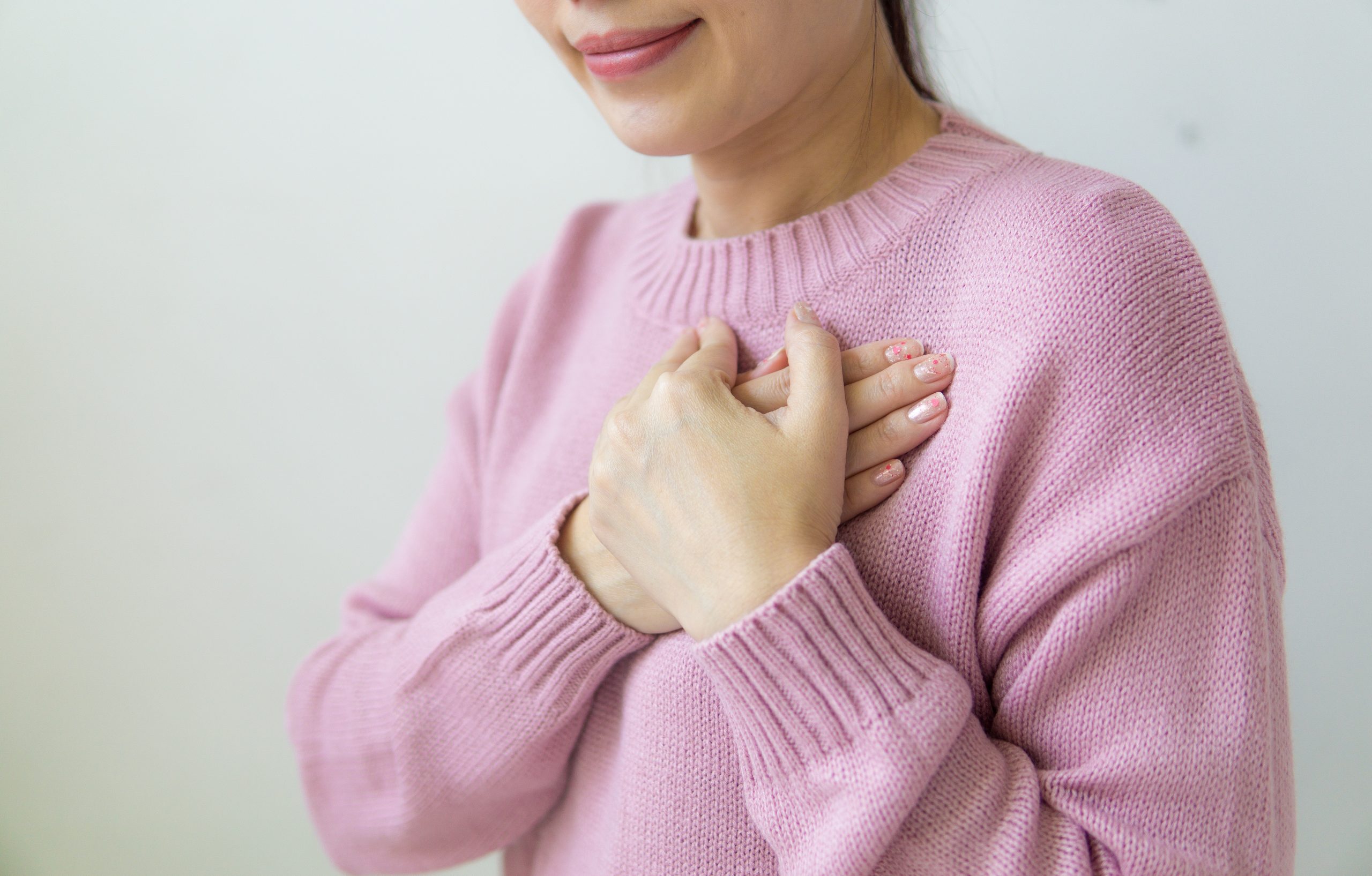 I'm silently going, is this guy crazy? But I immediately was like, $25,000. I think I said something like, that's not bad. My next question because this was my early days of figuring it out. I didn't have any money to pay anybody, but I had an extreme amount of talent, opportunity, ideas, and stuff how we can help each other. 
So I looked at him and I said, Adam, do you guys have a social media strategy? You absolutely need one. You're targeting speakers, entrepreneurs, and businesses. You write a book for crying out loud. You guys need a social media strategy. This is where we're heading. He goes, we don't. We have a deficit in that area. Our marketing department could really utilize one. 
I said, perfect, would you be open to doing some sort of barter or trade? Because I charge $2000 a month and you charge almost $2000 a month? Over the course of a year, I mean, it's pretty much a wash. He goes, I think so. I think we could totally make this deal work. 
So that was in July or August. I think we had our first call by September and we had already struck the deal by October and I had written the book. I broke a record because I was so excited and all. I was just ready to rock and roll. I think we started writing in November and it was done by February, I think, and then we helped them launch their social media. 
I wrote my first book Social Media Sucks! (if you don't know what you're doing), and that's where the whole sucks came about. Because at first it was going to be like, Social Media 101 and I had a branding friend of mine go, that's not going to work with your personality. I'm like, how about Social Media Sucks! She goes, that's it. So that whole sucks thing, that shock element is where it came.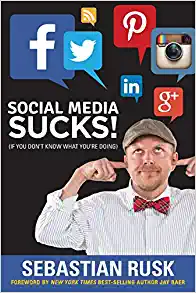 I really told this whole story, but then also my perspective of where we're at, where we're going with this whole social media thing. I did include a chapter about Google+. That was my only mistake with the book. Rest in peace Google+. But that's what happens with technology and where it's all at. 
That really allowed me to establish myself as a speaker, especially back in the day. Everyone's writing a book. Everyone got a personal brand these days. But back then, writing a book was still admirable, and it still is to this day, but it's not so frequently done. On the back of that came a lot of clients and a lot of new speaking opportunities. But at the same time, I had a lot of personal struggles where not really knowing what my why was and what I was doing. 
I look back now and I say, gosh, it was a bunch of noise, man. Man, we were noisy. That was a lack of healing in my department and in my life that I realized, but I had that nudge. I constantly had that nudge that there's more there, Sebastian, because we're evolving. We've built something from nothing, and we've gone from nothing to something. 
Things are happening, but there's still more there. You're kind of a dick. You need to work on a few things to really get this whole thing tweaked out, but I would resist it. It was like yeah, you're a dick. You really need to tweak these things, Sebastian. It was a conversation with myself. Yet I would resist any type of help.
I'd be open to go to Tony Robbins', Go Walk on Fire, go to Landmark Forum. I was a personal development junkie. But when it came to implementation, when it came to integration, nada. I'd come home and just do nothing. I think a lot of us do that. You go do something that pours into your life, a personal development course or whatever it might be, and you come back and you don't do anything with it. 
But I continued to remain curious because I knew that whatever I'm building, if I don't figure this out, then I'm just going to destroy whatever I'm building anyway. They always say, if you're a jerk before you make money, making money is just going to make you a bigger jerk.
Money just amplifies who you already are. 
Correct, exactly. So I wanted to figure all of that out and tweak all that out. If we fast forward to 2016, agency's doing great, we're growing. I'm speaking. I'm a social media guy, the bow tie guy, and the speaking guy. All this stuff is starting to come together. In the midst of this, I created a brand as an emcee too, so I started emceeing conferences. If I couldn't get booked to speak, I would emcee conferences. 
My real big break happened with a company called DigitalMarketer.com. They host a large event every year called The Traffic and Conversion Summit and I did that show for about four years. Met the founder, Ryan Deiss, via Twitter, and just pitched him cold. Hey, need a guy with a bow tie to rock the stage? He's like, actually, we do. The next morning, he called me, booked me, and people were like, what do you mean Ryan Deiss just called you and booked you for Traffic and Conversion? 
If you're a jerk before you make money, making money will make you a bigger jerk.
That was a fun little stint in between all that, but I quickly realized that I want to be the star of the show. Being the emcee does not allow me to be the star of the show. You're a hired gun. That's all you are. That's it. You show up, you do your job, and you go home. That's it. You're not the star of the show, and I want to be the star of the show. So I kind of tapered off emcee work over the past, I'd say, probably three or four years and just honing down on speaking.
But 2016 was the definitive year when everything radically changed. I wanted to have a girlfriend, so I decided to hop on a dating app. I met a girl in downtown Fort Lauderdale. She lives right off of Las Olas, for those of you familiar with the area. We met on March 1, 2016, I'll never forget it. 
We sat down and met for a beer. She goes, I'm in the middle of this personal development course right now. It's called Gratitude Training. And I'm like, oh, cool, they train you how to be grateful? She's like, not even a little bit. It's like a personal development course. And I was like, well, let me tell you about my personal development experience. 
We had that common denominator right off the bat. She eventually got me in the doors of that training as resistant as I was. That training was a hybrid of Tony Robbins, that I had been to before a couple of times, and the Landmark Forum, a completely different element of personal development. More of a conversation, Tony's rah-rah. This was a hybrid of both of those.
They really trigger you with gratitude. That course, they specifically go out of their way to trigger you. I've heard lots of stories.
Have you done it?
I've not done that one. I've done a lot of personal development, a lot of Tony Robbins, a lot of other types of—
They're no longer. Unfortunately, the movement didn't make it, it took them out. Unfortunately, there was a hurricane and a series of other issues. But there was a movement for a while happening that a lot of people went to. My daughter went to the program. It's a beautiful experience. I wish it was still around, maybe I should bring it back. But the first part of it is that you spent a weekend, a long weekend, Friday to Sunday, and just kind of figure out what's going on. And then in part two, you really go in and figure out where the trauma first started, where did the pain first start, and where did all that happened?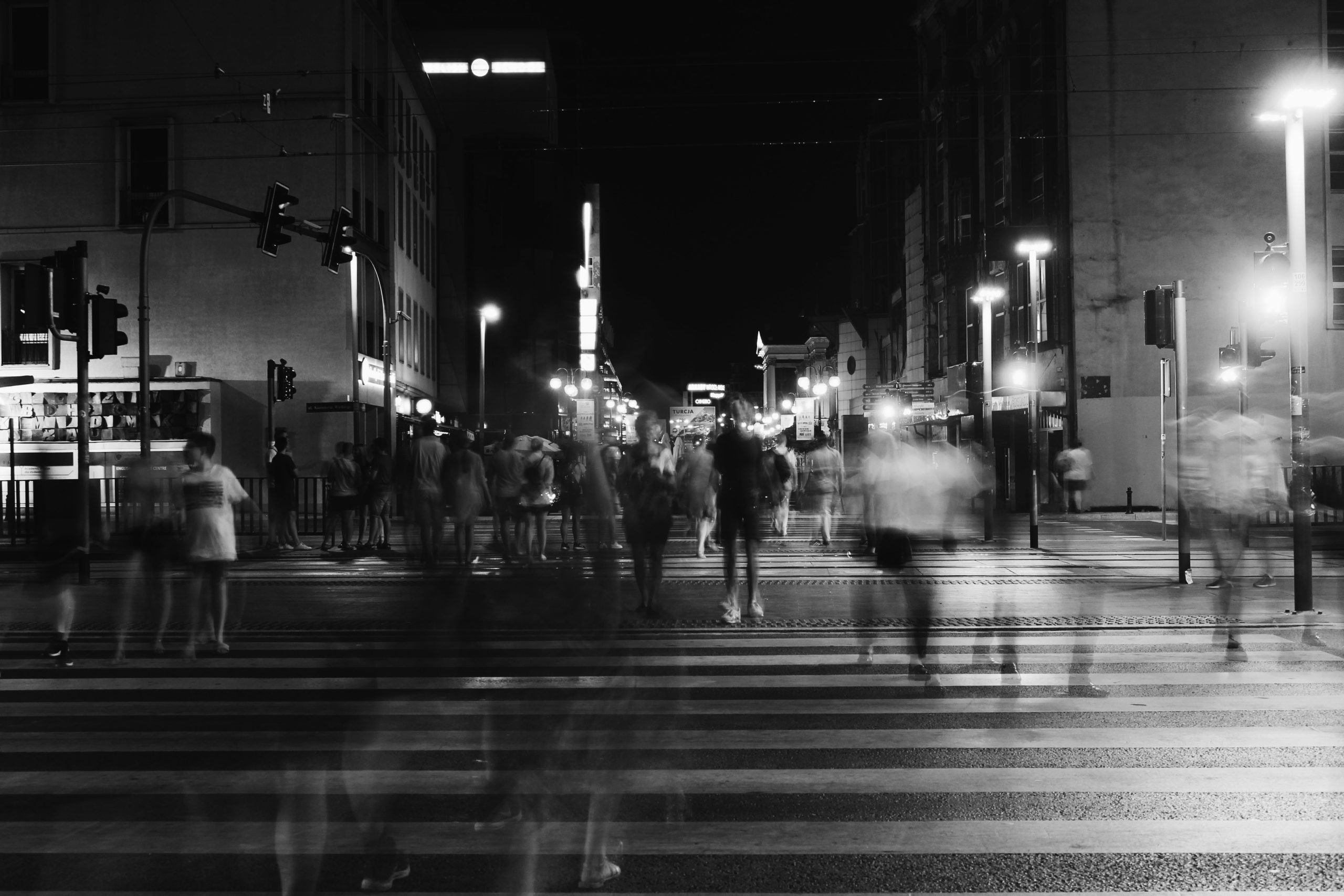 And then as you start to unpack all this, what happened on the other side of this was that I came out realizing my problem that I constantly had that nudge that there's got to be more there, why I was so angry, and I was so eh was because I hated myself. I had absolutely zero self-love and respect. I would say one thing, but then I believed a completely different thing. So I would say one thing externally and I would believe a completely different thing. Those are conflicting feelings. It's conflicting ways of showing up and ways of being that just simply don't work.
On the back of gratitude training, after going through it, being extremely resistant, walking out 100 times, and having a girl break up with me in the middle—personal development is tough enough, then you get dumped in the middle of it.
Oh, no.
Yeah. You talk about an emotional, absolute chaos, I was there, but I got through it. When I got done with the second part of it, I feel like it took all of 2016 off. Because when you really go in to do this inward work, the world kind of just stops and you're so focused on just undoing—at that time I was 35–36 years old—36 years of this. It was probably September, I had another awakening moment. 
I was in bed for like a month after that. She broke up with me. I'm just beat down from the core. I'm just this whole rebirth if you will. Now that I look back, it was hell then. I woke up and I was like, enough. I'm not doing this anymore. The relationship's over. We got to gratitude. I started the third part and then bailed. I didn't have the emotional capacity to show up and see her volunteering there every week, in addition to trying to go through the course. 
The conflicting ways of showing up and ways of being simply don't work.
Click To Tweet
So I made it through the first year, which was extremely impactful and the best parts about it, in my opinion. I got up one day and decided I'm going to go get a desk at a co-working space and I'm going to figure out what my next move is. I got a couple of clients still left barely hanging on that pay me a couple grand a month and I'm just squeaking by here. We got to figure out what's next because here's one thing I do know for sure, I hate social media and the work involved with it. I literally loathe having to do the actual work.
I didn't want to do any of that work anymore. I hated it. I got the agency. We're doing like $10,000–12,000 grand a month. It wasn't a ton of dough, but it was something from nothing. But I just was not passionate about it anymore. It's very labor intensive to go meet with clients, we had to shoot for content. I didn't want to do any of that stuff. 
I wanted to do a couple of things. I want to speak, I want to write books, and I want to create content. That's all that I really wanted to do. I still had my podcast, but not as consistent as I could. I ran into a friend of mine in that co-working space and she had an internet radio show. I was like, what's that? She's like, oh, it's an internet radio show. It does this, that, and the other. You know, it's not that hard. You can start a podcast. She's like, I don't know how to do that. Can you help me start a podcast? I was like, actually, I can actually.
She never ended up starting a podcast. I think I helped her buy a podcast. We dated for three months after that. So it ended up working out to a certain extent there. But we didn't end up starting her podcast, but that conversation was the eye opener for, okay, this is what's next. I immediately, after that conversation, went to my desk there in the co-working space and I mapped out what would become the Podcast Launch Lab, which would be a turnkey podcast launch solution to help people go from idea to iTunes in 90 days or less by starting a podcast.
This is the only thing I'm going to do. I'm going to start phasing out all the Social Buzz work and we're going to start talking about podcast, podcast, podcast, podcast, podcast. My content is going to be all about podcasting. My talk show is going to be on podcasting. My books are going to be all things podcasting. 
Taking full ownership of your life provides a tremendous amount of freedom.
The funny thing is, Stephan, when I would see people around town they'd be like, hey, how's the podcast going? Because they think a YouTube video is a podcast or they think a post on Facebook is a podcast. People don't know the difference. So people kept saying podcast, podcast. 
So it's funny that people would identify that. I'm so grateful for gratitude training, as redundant as that is because I learned how to love myself, I learned how to do the work. But the biggest gift I got out of that was I took full accountability for my life realizing that every single thing that happens to my life is my fault and my responsibility. Taking full ownership of your life provides a tremendous amount of freedom. 
I launched the Podcast Launch Lab in 2016 and I have not looked back since. I'd say by 2019, we were self-sufficient as far as just podcast work where I would decline any Social Buzz work. I have one client left with Social Buzz. He's also my best friend and a large attorney here in town, very well connected. It makes sense for me to continue to do that, plus it's kind of special circumstances because he's my bro. 
But outside of that, the only thing I focus on, I have one rule. If it has to do with podcasting, I'm in. That's speaking books, consulting, clients, et cetera. But here I am, six years later, almost seven years later, still healing. It's a lifetime process. We're never done. I'm committed to the work until my last breath. The beautiful part about the work and constantly improving ourselves is that others around us start to pick up that same thing. We don't have to do anything. 
I always say, when you heal, others around you start healing. You don't have to do anything about it, which is wild and I've experienced it. I still live it, and part of that process and the story have become applicable in my business. I had a client tell me a couple of weeks ago, he goes, Sebastian, what you do has very little to do with podcasting. I was like, huh, am I doing something wrong? No, you're doing it all right. 
You're off-topic. 
The person I was before I started with you and the person I am now are completely different.
Yeah, absolutely. I was like, are you sure? And she goes, no, because the person I was before I started with you and the person I am now is completely different. I just like to call 'a spade a spade.' A podcast is a lot like life because there's a lot involved with it—mindset, commitment, keeping our word, doing what you say you're going to do, communicating, talking. 
So yeah, man, I'm living the dream now. I have not "made it" in my book, and my definition of making it is I have the opportunity to never work again if I choose to, but I choose to work because that's what we do, and that's what life's all about. I do meaningful work and I help people become the best versions of themselves, for themselves, the business, and family through means of podcasts. 
Podcast has really been that catalyst to help with that process. But I would say, that's my story up to this date. It continues to get more and more interesting. I'm grateful for it all, but I'm working a third of the time and making 10 times the money. It's funny how that works out. I used to think hard work and that grind 8 days a week and 12-hour days equals more, but it doesn't equal more business.
GaryVee, he talks all about doing the hustle, hustling to get more business.
Correct. When you're on the grind, you're building your brand. His whole message from that is if you're going to sit around and complain, there are plenty of opportunities out there. That's his thing. Business is his thing. He's not a flashy guy. He's not a cars, watches, and houses, and he doesn't care about all that. He's extremely wealthy. He cares about impact and his legacy, and he's doing a damn good job of handling both of those. He's just a stellar human being. He's a great, great, great human being. One of my favorite people.
Awesome. I'd love to have him on my show but I haven't been able to get him yet. Adam Witty I did have on, Ryan Deiss I've had on.
Oh, did you? Oh, good. Adam's great, man. I haven't seen him in years. But yeah, he's another great human. Ryan Deiss, too. Ryan's just salt to the earth.
Yeah. Awesome. What did happen from going to UPW during the firewalk? Because that changed my entire world. Just walking on fire on the 2000-degree hot coals changed everything for me. Two weeks after I went and got LASIK. Two or three months after that I went and got a hair transplant. I changed my diet. I started working out. I'll show you a picture of what I used to look like. This is a bit of a shocker. Look at that. That was me in 2007.
Wow. Nice work, dude.
"When you're on the grind, you're building your brand." – GaryVee
So Tony got me started with that journey.
He's the best.
For those who are not watching the video, I look 20 years older than I do now, and that was 15 years ago.
Yeah, Tony is fantastic. Those were my non-integrating days so I didn't get a ton from those days. In fact, it's time for a revisit. I've had Date with Destiny on my list of to-dos.
That's amazing. That's his best event. That's where I met my wife.
Oh, no kidding. All right, now I'm even more intrigued because I'm single these days. If you meet a broad at a personal development conference, you're probably on the right track.
Everything happens—magically doesn't even begin to start to explain it. Everything is so divinely, precisely orchestrated. That was meant for me and I prayed for her to show up. On the morning of the last day of the event and at the very end of the event in the lobby after everything finished, a mutual friend introduced us. 
There's this thing called a Deeksha, the Oneness blessing where you put your hands on somebody's head, you're praying for them, and it passes divine grace here. They're just a conduit. It's really powerful, and I've learned how to do that on a Tony Robbins Platinum Partnership in India. 
When I did that for her 10 minutes into meeting her, the more you pray for the person, the more the Divine Grace passes through you. I pray for her like she was my soulmate, so I knew within minutes of meeting her that she was my soulmate. Then I proposed nine days after we met and she said no. It was in a hot air balloon. It was really awkward 20 minutes descent down to earth.
Yeah, well, you could have pushed her out of it, but then you wouldn't have been able to marry her. 
But I re-proposed nine months later and she said yes. We've got a three-year-old son now and it's just magic. Amazing.
Amazing, dude. I love that. That's a great, great story. Are you still a Platinum Partner with him?
No. I did three years. The last year was 2013, but I do a ton of other masterminds and personal development things. METAL is one of them. That's how I heard about you. Let's see, what else am I doing? 
Where did you find me besides LinkedIn? 
It was M.E.T.A.L. I think it was M.E.T.A.L. 
M.E.T.A.L, I don't know what that is.
Technology doesn't care about what you feel about it. It's going to continue to move at the rate it does, regardless if you take action
Click To Tweet
Okay, so it must have been a different mastermind. So Media Entertainment Technology Alpha Leaders. It's Ken Rutkowski's mastermind. So I thought it was that, but maybe it was a different one. I'm in five or so, I can't even keep track of them all. Genius Network is another one I'm in. Joe Polish's mastermind.
I'm in one out of Dallas, APEX. That's the only one I'm involved at the moment, but Platinum Partnership's been on my list. It has been for a while since I went to UPW. You have to not have a pulse to not be like, I want to do that.
Yeah. It was amazing. That led to my spiritual awakening in 2012 in India. Got touched on the head, got the Deeksha from this Oneness monk. Everything was different from that moment on. It was like a psychedelic experience. Everything was in technicolor like a cartoon. I felt this deep sense of peace and connection. I felt the creator, and I've been agnostic my whole life up until that point. It changed everything.
It's been quite a journey for me too. Tony Robbins started it off for me, but really, it's our journey. You can't put somebody like Tony, anybody else, any other program, religion, or anything as the intermediary. It's a direct connection to the creator. Anytime you go through an intermediary, that's not good. That's really not good. It's idol worship really. It's the contemporary version of it and no good.
What are some examples of that?
Let's say that somebody is Jewish but they follow a particular rabbi. There's one rabbi that his picture is on all sorts of billboards. He's a big-name rabbi. Put somebody like that on a pedestal and that's essentially a false idol. If you have a particular guru that you follow, it could be personal development, it could be spiritual, it could be a business guru, or somebody, and that's how you're getting your guidance and your insights and so forth instead of developing the direct connection to God. Anything like that is an example. It's dangerous.
I struggled a lot with that with the healing stuff because I'm a devout Christian myself, and I believe Jesus is the ultimate healer and the Holy Spirit lives within us, which is another huge healing component. To go do a Reiki ceremony and have a man come and try to facilitate healing, I was completely apprehensive about it. So I didn't end up doing any Reiki sessions or anything. But when I was first starting to do Effiji Breathwork, it was comparable to that. But at the same time, I talked to a couple of Christian friends of mine, not that Christians have all the answers by any stretch of the imagination.
I was like, hey, listen, this whole woo, this whole woo movement of modern spirituality, whatever you want to call it, what do you think about that? He said, I believe God will use whatever and whoever he needs to get the job done. So maybe something to consider is that Jesus sent her to facilitate this breathwork practice and to get you into this next level of healing for what you're doing, and I was all in for that. It literally radically changed my life.
There's a little parable. There's a guy who's stranded in his house, the flooding is really bad. He can't get out. He's sitting on the roof and a guy comes by in a rowboat and says, hey, I'm here to save you. The guy says, no, no, God's going to save me. I'm waiting for God to save me. I asked God to save me. He's like, okay, well, good luck with that and he paddles off.
Then the helicopter comes eventually. The water keeps rising and it's really bad. It's like up to the second story. He's still on the roof and shoos away the helicopter. No, no, I'm waiting for God. I forget what else comes, like a coast guard or something. He just doesn't budge, and then he drowns. At the pearly gates, he's like, I was waiting for you. What are you talking about? First I sent you a rowboat, then I sent you a helicopter, and then the coast guard and you ignored all of them. 
Yeah. Exactly. I'm really grateful for that. It's just a matter of staying open. There's a lot of freedom in staying open, just open to what's available. Just like you had mentioned earlier, I did learn that at UPW. There are no mistakes. Life is an orchestrated journey of ongoing lessons, good, bad, or indifferent. Tony would pose the question, what if? I'd never forget that, really impactful. What if life is just a guided journey? That's when he goes into the whole life is happening for you, not to you.
Life is an orchestrated journey of ongoing lessons — good, bad, or indifferent.
Right. And then there's another level to it that he didn't share at UPW. Life is happening by you. What if your higher self, your soul, and its higher perspective above the canopy of the trees could see the bigger picture and write the script of your story for you to play out like you're acting in a play and you don't realize it? What if that's what's happening? And then it's actually by you too, not just for you.
Yeah, love that.
I know we're getting close to time here. So if somebody wanted to work with you on launching their podcast, or what if they already have a podcast and they just wanted to increase their reach and their impact? Is that something that you help with as well? And if so, what do they do? What's the next step? How do they work with you?
We don't do anything with existing shows. I just find a real knack for helping people to start a podcast and then helping them support their production ongoing. Part of that is the growth aspect, and we work with the shows we do launch, but we don't take on any existing shows that we didn't actually launch.
But if you're thinking about starting a podcast or you used to have a podcast and want to start a podcast again, whatever the case is, I'd be more than happy to chat with you about what's possible and see if you're a fit for our program. You can schedule a call with me. Podcastlaunchlabnow.com will take you right to my calendar and we can chat for a couple of minutes about what's possible. 
But if you're listening right now, you've been on the fence. If you had any inclination about starting a podcast. Someone's told you you should do it, you had a gut feeling, or whatever it might be, that's reason enough to really take some action to figure it out. Whether it's you hire somebody, you read a book, or you watch a YouTube channel, whatever the case may be, the world is waiting for you to get that message out. 
Like I was told some 12 years ago, who's missing out when you don't show up? Stephan, I really appreciate the opportunity here. Thanks for having me on, man.
Thank you. Listeners or viewers, I really want you to take some massive action. Just like Tony Robbins says, take massive action. If you are considering starting a podcast, work with Sebastian. Take something out of your head and share it with the world because you're not changing the world until you take action. We'll catch you on the next episode. I'm your host, Stephan Spencer, signing off.
Important Links
Your Checklist of Actions to Take
Don't hesitate to share my message with the world. If I have a message that can impact others, it's my responsibility to share it. 
Build and nurture relationships with my podcast guests. While podcasting aims to share valuable information, I can also leverage it as networking for my business or career.
Invite guests I resonate with. Trust my intuition when choosing who should be a guest on my show. At the end of the day, my moral compass should be a priority.
Be clear on what my show is all about. Focus on a specific niche so it's easier for the right audience to discover my content. 
Commit to publishing episodes consistently. Running a podcast requires time, money, and energy. 
Improve my personal brand as I podcast. Sometimes interviewing others on a show tends to focus the spotlight on them. It's also important to remember to share my insight too. 
Figure out my

why

. When I am aligned with my purpose, it becomes easier to focus on my goals.

Remain curious and open to possibilities. Life is an orchestrated journey of ongoing lessons – good, bad, or indifferent. 
Take full accountability and ownership of my decisions. Everything that happens in my life is my responsibility. This will give me a tremendous amount of freedom to live my life.
Visit Sebastian Rusk's

website

to learn more about him and his services. Also, check out Podcast Launch Lab's

website

or

book a call with Sebastian

to learn how to start or restart my podcast.
About Sebastian Rusk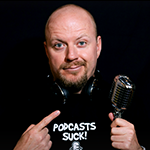 Sebastian Rusk is a Podcast Launch Specialist. He's been building online communities for the last 15 years, and has made it his mission to help people tell their stories by starting a podcast!
Sebastian founded the PodcastLaunchLab.com in 2016 as a turn-key podcast launch solution for marketers and entrepreneurs that want to start a podcast.
He knows that everyone has an incredible story inside of them – all they need is someone to ask them questions so they can share it with the world!
Sebastian is currently the Host of the GritDaily.com Startup podcast that covers the world of tech and startups, as well as NFTsSUCK – a show dedicated to education about the world of Web3 and NFTs.