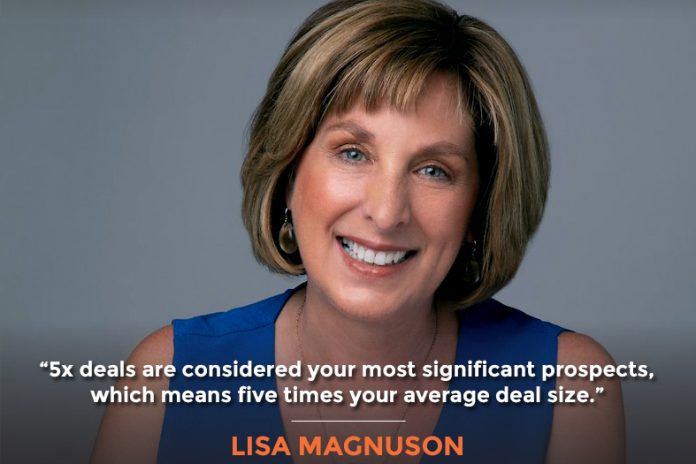 My guest today has found her sweet spot doing what she calls 5x deals, and coaching her clients in just how to catch the really big fish. Lisa Magnuson has walked in the shoes of sales leaders. She was an award-winning sales manager and led the charge as a Sales VP for several Fortune 50 companies. Totaling over 35 years of experience, Lisa has worked with large, medium and small corporate clients across a broad spectrum of industries. 
In today's episode we talk about how a sales team can identify competitors; be proactive in blocking those competitors in their tracks, or block them reactively, as well as the importance of building relationships—in fact building lots of relationships to lay the ground for landing those 5x deals. Where do your team's strengths match the prospect's priorities? Have you thought about the whole strategy landscape, have you done your pre-sales call planning? 
We talk about the current climate, and how Lisa leads her clients to pivot in order to strike the right tone and take the right approach for 2021. Stay tuned right now for an incredibly insightful, information-packed episode on everything involved in landing that 5x deal!