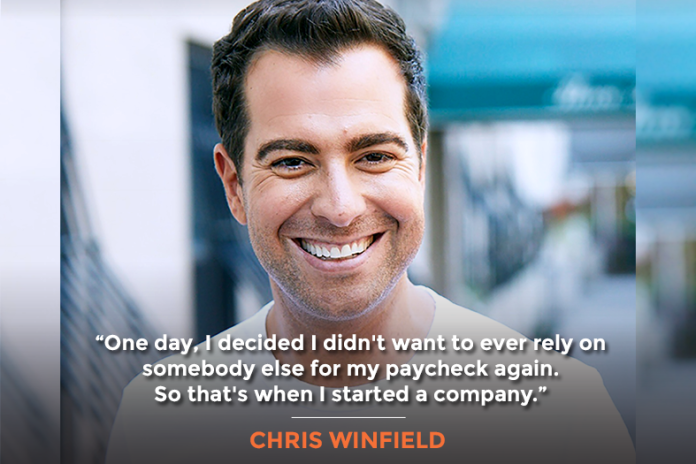 A great way to elevate your status in the eyes of your prospects and the industry is to get media appearances, especially on TV morning news shows. Who am I to be a pundit on TV, you might ask? Well, to paraphrase Marianne Williamson in one of my favorite quotes from her: "Who are you not to? Your playing small does not serve the world."
My guest for today is media expert Chris Winfield. Chris is a contributor to Inc. and host of a show for Entrepreneur Magazine. His writings have also appeared in Business Insider and TIME. He's been featured in the Wall Street Journal, New York Times, NBC's Today Show, USA Today, ABC News, Fast Company, Fox Extra, Forbes and over 200 other media outlets. Chris has shown clients – including people from companies like Disney, Virgin, and Intuit – how to leverage their connections with the media and influencers for credibility, authority and profit. Chris is co-creator of the Be on TV Bootcamp, which is currently open for registration. I even have an affiliate link for you: beontvbootcamp.com/stephan. Feel free to pause this recording and jump on that landing page to sign up, if you're so inspired.
In this episode, we talk about getting media, getting speaking gigs, the differences in writing directly for media outlets versus being a source or cited expert for their journalists, the power of intention, and how our darkest hour is great fodder for powerful storytelling.