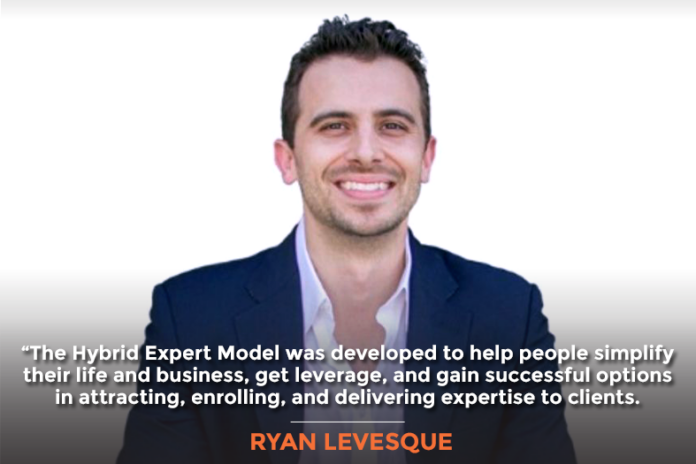 Quiz funnels have been around for decades, ever since IQ tests were put online that required an email address to get the results. My guest today, Ryan Levesque, is arguably the biggest innovator, if not pioneer, in quiz funnels. But this episode isn't a deep dive into quiz funnels and how to make them work for your business. Instead, this episode is more broadly applicable, as it's about how to achieve scale in your marketing through the use of leverage. Ryan knows first-hand how to achieve scale through leverage. He also knows the high cost of not doing so; instead, trying to hustle and grind your way to growth. Indeed, the latter approach almost killed him. Wait till you hear his wild story and his miraculous recovery. Ryan was put through an insurance company's physical exam just at the right moment before slipping into a coma. Talk about a stroke of luck! It was divine providence, but call it what you will.
Ryan Levesque is the 6-time Inc. 5000 CEO of The ASK Method® Company, and the #1 national best-selling author of the books, Choose and Ask, the latter named by Inc. as the #1 Marketing Book of the Year. His work has been featured in the Wall Street Journal, Harvard Business Review, Forbes, Entrepreneur, and NBC News. He also co-founded bucket.io®, the world's leading software suite for Coaches, Consultants, Course Creators and "Hybrid Experts" with over 80 million end users worldwide.
If you want to be truly inspired by a marketing show, this is the episode for you! Even if you've heard Ryan before on podcasts or stages, I'm sure you're going to glean something new. So, strap in, and enjoy the ride!