Technology has come a long way and it is continuously changing. When businesses first started using the Internet, it was akin to the wild west – full of scammers and dead ends. It had a long way to evolve into what it is today. Now, the online world is an integral part of our lives. It's fast moving and we have to become open to the apps and technology of the future to succeed and thrive. Here to discuss the ins and outs of the online world is Mitch Joel. Mitch is an author, blogger, podcaster, and president of the global digital marketing agency Mirum. We discuss important topics like the progression of technology, the apps and social channels you need to try, and where tech is headed and what to expect in the future.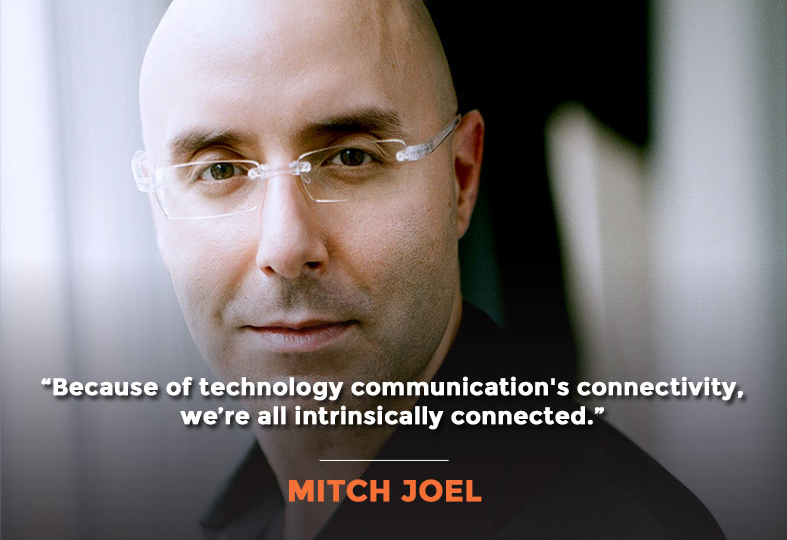 —
Transcript
Hello and welcome to Marketing Speak. I'm your host, Stephan Spencer. Today, we have Mitch Joel with us. He's the co-founder of Twist Image which is now Mirum. He's now the president of Mirum so he underwent an acquisition and roll up or something of that nature which he can talk about in the show. Now, they are a bigger agency under the WPP Umbrella. He is the author of two books, Six Pixels of Separation published by Grand Central Publishing and Control, Alt, Delete, also published by Grand Central Publishing. Mitch has also written for Harvard Business Review, Inc. Magazine, The Huffington Post, and various other news outlets. He has a ten year old podcast, so he is a podcasting veteran. His podcast is called Six Pixels of Separation, it's also the name of his blog and his first book. His blog is 13 years old, so he's been a blogger for forever practically. His podcast has over 500 episodes, he hasn't missed a week yet, that's impressive. He also is the host of another podcast called Groove The No Treble Podcast which is all about electric bass playing. I've known Mitch for many years, I think we met at a search engine strategies conference back in 2007 or something like that I think in Toronto, does that sound about right, Mitch?
Yeah, you're probably honing in on the space. I'm going to say it's been close to ten years when we've known each other, yeah.
Yeah, it's been a while. In fact, I think we shared a panel together at that conference which was fun. Mirum is a global digital marketing agency, operates in 20 countries, has over 2500 employees. It's quite a business. You're doing the thought leadership thing and stirring the ship still and having a good time. Mitch, welcome to the show, thanks for joining us today. Tell us a bit to start like what happened here with this acquisition. That's kind of everybody's dream to have a successful exit but you didn't actually exit, you're still there and apparently having a good time.
I'm still here and happier for it. One is it's great to connect, it's always fun to hear people's voices of people you've known for a long time. It's great to hear your voice, Stephan. Look, we started this agency, Twist Image, up here in Canada in 2000. I actually joined in 2002. We grew that to be one of the largest independent digital marketing agencies up here, maybe even in North America. Two years ago, we were acquired by WPP and the real intent for us was to figure out how we could scale the business. It became pretty clear to us as we're going down a bunch of different roads of potential growth opportunities that by being acquired might be one of the best shots. I'm sort of happy to look back now and see how things played out. About a year and a bit ago, we rebranded as you said as Mirum and Mirum is essentially at the time was eight or nine agencies like Twist Image that had been acquired through WPP through the JWT network side of it. They had all these amazing digital shops. People that we knew, people we had heard of work we had admired and appreciated, I think we all came to realize the opportunity was to unify and make this something really interesting. Here we are now. It is, it's been an amazing experience. We've added other acquisitions into it, other companies that have been in the family as well and have rebranded as Mirum. It gives us a really big playground and a really interesting global playground. With all that, we still work with what we call the village model which is it's not like there's one Mirum HQ somewhere, the head office is really where the entrepreneurs of each individual geographic business is located. We have global leadership meetings, we're super tight, we obviously use a lot of technology, travel, and client work to stay aligned. At the same time, we really are running our own business. For my role here at Mirum, the title of president is great. My role really hasn't changed all that much, I still do what I do which is I advocate, I go out into the market, I provoke with some thinking, I notice things and report on them through blog, podcast, books, articles, things like that. I hopefully create a bit of a kindling for clients who want to work with an agency like ours which has been successful for sure. Over the 16+ years we've been doing this, you build a reputation also on the work and the people and the talent. It's been a lot of fun. The joke that I tell people is where are you out of there? It's like the old movie of that officer and a gentleman when he's in a push ups in the rain or bike lifts. I got nowhere to go. This is basically what I know, it's what I do, it's what I love. I'm really enjoying the process. It was the reason we did it, to see if we could take this on. We've been thankfully really successful in the acquisition of global clients in the work that we're doing. It's really a lot of fun.
Awesome. You speak a lot, you go traveling the world going to conferences still. How much of your time is speaking, how much is writing, how much is the thought leadership stuff versus working with clients or bringing on board new clients, prospecting, that sort of stuff.
I don't know if I divide it like that. I think they're somewhat all interconnected and there's a sort of effect of just doing the work that I do. I'll do anywhere between 40 to 50 speaking events a year. I write everyday, I think about writing more than I probably actually write. In that, you're constantly working with clients. I'm very fortunate we have amazing partnership, we have amazing management team, we have an amazing team of people. We always really position the agency that it's not the Mitch Joel of the Six Pixels of Separation show, it's an agency with great thinkers and great leaders. We have an amazing global CEO, Dan Khabie, who is actually one of the founders of Digitaria in the states of really well known digital agency. I don't look at it like how is my day divided up, I have a schedule, I have an agenda. There's some days where I'm writing very, very early in the morning. There's some days where I'm writing very, very late at night. There's some days where I'm doing it on a plane on the way somewhere. I have always fashioned myself in being somewhat digitally nomadic in terms of how I always operated. I always had a laptop, I always had a smartphone since they've been around, an iPad. I can function anywhere. If you can't meet me today in my office, I can meet you tomorrow wherever I may be through the wonders of technology. The clients are familiar with that. My real role from the internal side is business development, getting people excited to want to work here, pitching, being a part of that, making sure that they are being on-boarded properly and the care on that side, and then maintaining senior relationships, and then also looking at the strategy and what we're doing. Are we actually bringing to market the stuff that I'm exploring and talking about on stage? I know why people say that, they're like because speaking isn't really part of the work. For me, it's never been that way, we don't separate it like that.
Got it. What does this mean, six pixels of separation? This has been something that you've been talking about for many years. You've named your first book after it, a podcast, a blog. Is this kind of like the Kevin Bacon sort of game or something? What's up with that?
It was a play on that. I actually wished I'd come up with it, it was one of our copywriters when I was sort of describing it in the early days, went back to 2003 and 2004. People were asking me, you're building quite a strong business presence and brand through using things like blogs and stuff like that, I thought it might be interesting to build an actual presentation on what a modern brand can do. This is the sort of thing most brands do which is considered inbound marketing, big conferences on it and stuff like that. The person who's writing up a description, I don't know if it was for the blog, I don't know if it was for a speaking event I was doing, they just threw this line in a bunch of paragraphs saying we're now in a world of six pixels of separation, it just popped out at me. I thought wow, it's really powerful. We do, we live in a world where it was about that Kevin Bacon Six Degrees of Separation. But because of technology communications connectivity, we're all intrinsically connected. Of course, at the paradigm/paradox of that which has come to fruition and has been very fortuitous for me and many others is the fact that we were right, this is going to change everything and it did change everything. For now in terms of being 13 years later, I just think it's more of a brand than it is a sort of thing. I still do think it's true. If you have an issue with the brand, if you want to laud a brand, if you want to connect to anybody, what does it take to connect to them now? You're basically a thumb swipe away from almost anybody. If anything, I feel like there's this sort of crystallization of this concept that's happened over the past decade. I think it's a little unique. I think when people think of me, I get this sort of oh you're the six pixels guy. I'm not so sure if it's this sort of [00:09:54], six pixels anymore, I think that the brand works. If I have that as a memory recollection, I think that's great.
You mentioned inbound marketing, how would you differentiate inbound marketing versus content marketing, which are two very big buzzwords these days.
I think content marketing is the kindling that you use to create a fire for inbound marketing. I think it's one of the main vessels by which you can create something compelling that isn't just an ad streaming, it's something that makes them interested in you. The big variable in that is that it's changed a lot, it's change a lot in the sense that that can be created in text than just audio and video right now. It can be short form, it can be long form. It can be multi-platform. The opportunity to become that magnet where people come to you instead of you constantly screaming at people to take a look at you has really created a whole bunch of almost cottage industries. If you think about influencer programs now, all these things, it's amazing to just see the evolution. In fact, I was at HubSpot's inbound event last year. Amy Schumer was doing a comedy set and I remember walking into that room and just looking around those tens of thousands of people and thinking I remember when companies like HubSpot had these little 50, 75, 100 person gathering in the local Hilton. In a couple of years, to see this turn into not just a cottage industry but to create a world of unicorns is very fulfilling. I feel very gratified by it. I still get really excited about it.
Yeah, and yet some of these big giants will get poked at by comedians like the Dan Lyons book that's out now. It really had a go at HubSpot. Have you read the book?
Yeah, I loved it. I thought it was great. Perspective is everything. Listen, my background was actually in journalism and media. Having worked for both alternative weekly which was very different for the sort of weekly newspaper right now. I actually sat on the board of directors of Post Media which manages 200 newspaper print brands and digital assets as well too. I love the book, I thought it was funny and I thought it was his perspective. I think that it's always important to know that perspective isn't always fact. He's regaling tales of people that I know and events that I've been to. I remember reading, I think there was a part on the big Sales Force event. I then go into those spheres as a speaker and he's talking about the prostitution, the drugs, the craziness. I just read that section going I wish I knew a conference who does that. Maybe I wasn't invited to all these things.
You missed out, huh.
Preparing them, it's not all the good stuff when I go to these conferences. Again, it's a perspective and I'm sure there's also part that he's a very funny writer so he's telling it in his way to keep a narrative going. I'm not saying the stuff didn't happen or did happen. It's normal too. When there's a change like this, people question everything. Every day, I'm sort of half slanted to want to write a piece about how great advertising is and how well it works because all I read everyday is how bad advertising is and how terrible and how it doesn't work. It's okay to be critical of it, it's okay to have it not work for you. It's the way of the world. I don't think we can throw the baby with the bathwater on this, I think the people who do inbound content marketing well ethically do it really well. There's a ton of people selling online courses that are just real sort of infomercial sleazy type of stuff. For all those people, I know a bunch of human beings and organizations that are doing phenomenal work, bringing amazing forms of education and very, very rich content, leveraging the exact same channels to do it. Who do you want to be? When we talk about this, I always go back. I was very involved in the internet even before it was an internet, back when it was BBS and stuff like that. I remember in the early days of the web the whole joke was it's all just porn and gambling. The answer that I always gave was it is, but it's amazing how I can be on this many hours and not see either of those things. It's also where you want to be and what you want to do with it. It's easier to go to the lowest common denominator, this sucks so all that sucks, versus looking at how creative and amazing of an industry it can be and the opportunities. As a brand in business, your ability to now build a database of customers, communicate to them in a more personalized way, understand what they're opening and what they're not opening, and create it and optimize against that. To be able to nurture those relationships when they're done well. That's the keyword here. It's phenomenal. These were unaffordable tactics to even medium sized companies not that long ago. Now, the guy who runs the dry cleaner on the corner can do it.
Yeah, they used to say that PPC stood for pills, porn, and casino.
We were both there during those days. It's true, I was saying pay per click, we were one of the first ones back then. It was a metasearch engine callmama.com. I was one of the first salespeople there. It's true, that's where a lot of the revenue did come from that. With that, there were also the WebMD and Dr. Coups of the world, the auto-companies. I could go on and on. Yeah, it's true, there was a lot of revenue coming from that because there was a bit of a cold rush to it. It didn't take long once acceptance came on from all the other industries to come in and the opportunities to be there. I don't look negatively on that, I think people can do it terribly and I'm the first person to be critical of a talk about entry people and promote content about it. I think I'm also one of the first people that hopefully look to and go you can do it well. A lot of people probably don't know that I've been blogging for 13 years without being relentless with that or had the podcast for over 10 years. It's crazy, why would you do it for that long? It's passion. I got to tell you, I was roaming the streets and meeting people. If they haven't heard of it, it's fine, that happens a lot. When they check it out, they're impressed, it's almost like this living, breathing, resume of our business and the types of clients we work best with. I'm still extremely bullish on all of that.
I'm bullish about online training for example, I know there's been a lot of scammers out there. In fact, one of the pivotable moments in that space of online training and education was an article called Scam World that The Verge put out. It just really took a shot at the Frank Currans and other top info marketers of the time. It's not all sleazy. You look at a site like masterclass.com and you see that you can get training on how to play tennis from Serena Williams.
James Patterson for writing a book, that's amazing.
You can learn how to be an actor from Dustin Hoffman. It's amazing.
Even from the music side, I had a thing, this whole bass play I've been doing with Groove. I know how to play the bass, I don't consider myself a bass player. One is I'm not that dedicated to it that much anymore but I love the music and I love people who play. I think they have stories to tell and stories to share. I did re-pick it up not that long ago. I thought this could be interesting because I travel a lot. For example, tomorrow I'll be in Philly and I've got a couple of hours. One, I'll find out who the best players in Philly and take a lesson with them while I'm there, kill some time and do some personal growth. I was talking to some friends about it who are obviously involved in No Treble and they're like why don't you just do Skype lessons? I really didn't put two and two together but literally almost any famous musician, believe it or not, you can go onto their site and book a Skype lesson with them on video. There they are live and they'll teach you. You could book more than one, you can buy them on and on. It really was one of those things too that speaks to that. I'm in a world where it's so known for the scummy scammy side of it, there's this amazing new, like we talked about earlier, these cottage industries. I find a lot of the people, Master Classes, I think an example of one of the organizations that's really trying to scale this big, large revenues and things like that, big names. I look at people like Jeff Goins who does a writing sort. I don't think it's a huge business, I think he does really well personally but it's nice that he has a lifestyle business around this, he's making a lot more money than he could ever probably make working. It leverages and gets him book opportunities and speaking opportunities and he's got a real legitimate course that he actually cares about and curates. Even when he does affiliate marketing within it, he's bringing in people he really knows, likes, and respects. He doesn't want to damage his own brand. I just think about that as an opportunity and I get really excited, I'm really, really passionate because I have things only that work so much. About the fact that you can have an idea and with really strong implementation, you can really bring it to life. That's a brave new world for many people, it really is.
Facebook has certainly transformed things too. It used to be that people would go to online communities like forum sites to rant and brainstorm and troubleshoot and collaborate. Now, that's happening inside of Facebook groups, most of the time. I think I'm actually a bit worried that maybe Facebook is going to be the death of the online forum and we don't own that community, it belongs to Facebook. I know you've created a community inside of Facebook that's got some really great writers in it. I'm in that group and these are famous, famous, amazing writers talking about new tactics, techniques, and tools. What's your take on all this about Facebook groups and forums and all that?
Private Facebook groups have completely changed my interaction with Facebook, there's no doubt about it. Facebook really has become for me the de facto place that I go to primarily because I have three private groups, one that I started, the one you talked about for nonfiction writers. The other two, one is for people who do business travel and one is for professional speakers. It's just completely changed my life. It is what I think the ultimate goal of Facebook was, to create these amazingly powerful networks. It's nice of you to say, thank you that the group was cool, but don't think for a second that I don't log in and see the 200+ people there that are the best of the best, best sellers in the non-fiction space who are completely being candid, open, and sharing. I love that and I think that activity in those three private groups has actually led me back to the newsfeed where I am actually paying more attention to friends, family, and acquaintances and what's going on. I understand the concern of this stuff being on lockdown and what that means, and them owning it. I also look at it from the perspective of it's creating a much heightened sense of engagement, probably opening my eye up to being open to using more and more applications that Facebook could be developing, more features and functionality as well. To me, it's huge. I really can't imagine. One of the first things I do is hop onto Facebook and see who's sharing what. I'm going to a city or I have a challenge with a literary agent or a book contract or a speaking opportunity, or has this happened to anyone else? To have those answers from that type of group at that speed is just unbelievable to me. I know there's many private shopping groups that are taking place on Facebook too where people are doing things like bulk buying or leveraging networks and brands for interest and hobbies. I just love it, I really am so behind it. I know many organizations who use it as just a way for their team to share stuff only because everybody and their team is on Facebook. Instead of trying to drive them to the internet or some application they develop that facilitate sharing, the hook's already built into Facebook, they're already in the news feed anyway so why not just put it there, at least give it a fighting chance. I'm all for this. The model from a marketing perspective that I'm trying to live by myself that's really hard because I built this brand Six Pixels over ten years of podcast and blogging, I want people to go there and check it out. It's really more challenged in this day and age because that Facebook reality where you can also post articles on Facebook, post articles on LinkedIn, hasn't created this world where originally you create the hub and Facebook and LinkedIn and Twitter become the spoke. What's actually happened because of the power of this publishing platforms and the engagement they're getting is that each platform has become its own hub. I fear/accept the fact that Six Pixels, as an example, is more of a repository, it's more of an archive, it's more of the place where all of those pieces can be posted so that they're unified and good for search and stuff like that. They're no longer the destination. I even see this when I'm promoting something that I wrote on Medium. If I promote it in a tweet to check it out, there's a much higher propensity of people to go to media than there is to even come to my blog which speaks to the power of these new publishing systems and ecosystems. I'm really all in on this, I think that they're super exciting and you have to really pick and choose where you publish because you have to have a better understanding of where that customer is.
Yep, so why Medium? Why would Medium be a place that you would choose instead of The Huffington Post or some other site,businesstocommunity.com, or something like that?
I wish I had a definitive answer. I think a lot of people would, as they're hearing this, they're screaming because it's the integration that passed onto Twitter and all that. I get that, I totally see that part of it where it's just like once you publish on Medium, it's so intrinsically connected with Twitter at this point that it sort of has a certain virality or hooks built into it. I also think on the other side that Evan Williams is onto something, he sort of was behind Blogger, he was behind Twitter, now that's Medium and he really has a perspective on publishing and what people like. I think there's a formatting to it, there's a flow and a share-ability and a follow nature to it. There's this thing in there which is weird where if I post something there and I repost it in my blog, there's just a much higher propensity of people to comment and talk and highlight on Medium. I think there's somewhat of an excitement or buzz around it still which is helpful as well. To me, it's just all super interesting. I like that. I do wish privately, because I've spent so many years building my own platform, that I could keep that energy going. I think I'm sort of letting my body float in the ocean and let it go with the waves rather than trying to fight the waves if you know what I mean.
Yup. That's a feature, the highlighting feature that I think is worth pointing out. You don't see that really taking off on other sites. Medium really is pioneering that where this is the most highlighted piece of text from that article and it really draws the eye and the interest.
Fascinating. Yeah. I'm at 1% of what I should probably be doing on Medium to insight more people to share and highlight and stuff like that. Again, it's hard for me because while I am definitely a professional marketer, I understand the opportunities. When it comes to my own content, I'm a writer. I really struggle with the writing versus getting people to care about it. That sort of holistic 360 degree job that we now have is to promote it as much as we write or more than we write. I get it's just a high pace of production in terms of what I'm producing, I just don't spend enough time weaving it and nurturing it to make it more hooky on those platforms.
As just a passionate content producer like myself, do you really enjoy Snapchat? Everything there is so ephemeral and I want stuff that has staying power that's more evergreen. It just pains me to know and to work on building a presence on Snapchat for it to just have nothing to show for other than just the authority that I've built up. There's no historical posts that people can see. What's your take on Snapchat?
Oh Stephan, you old man, you. Get off my lawn. No, I totally understand what you're saying because I also have a really high level of respect for the words and the writing that I do. I love Snapchat in terms of what it is. I love Snapchat in terms of what it represents from this sort of selfie culture, selfie generation that we're in. I don't see the ephemeral component of it as being a show stopper because I could say back to you how much archiving do you care about on your instant messaging? It's a different format. The idea is sort of that you're in the flow of this is just what's going on and you're following these sorts. Snapchat is changing too, there's a lot of functionality on the story side too where you can now archive and have something there still. They're waking up a little bit. There are different things. My thing is I think brands need to be really paying attention to another side of it, there's size, there's attention, there's audience, there's a uniqueness to it that has yet to be really validated by a lot of brands. I think there's an opportunity in that, I'm not sure what it is specifically. My personal thing is I'm just better at text and I'm better at conversations audio. I jokingly tell people that I have a face for audio podcasting. I've never been this way, I'm not over passionate about photography and video, shooting video and taking pictures is just not my thing. My time for me is better spent at what I feel I'm better at which is both podcasting and presentation skills and also writing. I tend to focus on not just what is hip big and present but also where I feel like I can create the most impact. I think the truth is that probably hurts my ability to grow and scale, I should probably just jump on everything and be there and be screaming about how great it is. It's not who I am because of my core, I do the words and I like to write and I do like the power of the lengthier conversations. It's not short, it's not just ten minutes, it's close to an hour every conversation too. It's a tale of two cities for me. One is very interesting, super important, a whole new form of communication, everybody needs to be understanding this because even its functionality is being integrated into places like Instagram and Facebook. The other side is is it right for me personally, does it sachet the type of content and storytelling that I think I'm good at. Stephen King isn't the best movie producer but he's really good at putting the words into works. That's more of it. My focus on Snapchat is more of a pungent and writer and media cultural person, observer, and opportunity for brands than it is in me personally trying to be the next [00:30:15] or whatever.
I tend to focus on not just what is hip big and present but also where I feel like I can create the most impact.
Click To Tweet
Would you say that you're more of a speaker who writes or a writer who speaks? I got this distinction from Robert Allen who is a prolific author. I think he sold 60 million books or something, a crazy number. I'm a speaker who writes, I don't really enjoy writing nearly as much as I like speaking. It just flows easier, that's why a podcast is a perfect medium for me versus writing articles. I do write for The Huffington Post, Search Engine Land, but it's really painful. I don't enjoy that nearly as much. Which one are you?
I'm a writer who writes and I'm a speaker who speaks. I see them as two very, very different art forms. I see them as two very different forms of output in terms of creativity and content. I really do feel that I bring to each a very, very serious attitude and approach and care and respect. That's how I see it, I don't see anything I do on stage related to writing other than story telling arts. Otherwise, a slide doesn't become a blog post and a blog post might become a story that I tell but by the time I tell it on stage, you would not be able to figure out where it came from. By the way, I mean this in a  very decisive way. When I write a blog post, you may see that blog post in a book but you would never be able to recognize it because it's rewritten for the book format. I've studied the art of writing and I've studied the art of speaking and presentation skills. I really try to not confuse the two at all because writers who speak may be great, speakers who write might be great, but I think that you're probably over indexing on one versus the other. I'm sure I do too, I'm not saying I'm great at both, some people say I am which is flattering. My approach to each is I'm writing this because it needs to be written not because it's an easier thing to do than say it. I'm not one of those people because my background was writing. I don't have that in me where I'm like it's such a pain to write. I look at writing the same way you probably look at checking out the latest episode of something on Netflix. I can't wait. If I could just have more time, I'd write more. The same with speaking, I wish I had another hour so I could take more coaching or build another slide deck. When I'm doing one or the other, they're very, very unique crafts for me.
I think you're pretty unique in that regard. Most people steer more towards one or the other. For somebody like you, is this idea of content repurposing taking a blog post and turning that into a SlideShare deck because there's a lot of additional leverage you can get by posting on SlideShare.
I need somebody smart like you to sort of help me do that. I think about it all the time, they're like why don't you just take your podcast and put it on YouTube? I write the note down in a little notebook and I never do it because I'm on the next show. It's to my detriment, I can't tell you how many people walk through my door or pull me aside and they're like, "Let me help you do that." It's hard, it's challenging. The other thing too is as big as the agency is and how it was, nobody touches a pixel except for me. I edit my podcast, I literally don't just write the blog and the sentences, I literally got to go into the actual platform and post it. To show you how long I've been doing it, it's Movably Type, it's not even on WordPress. Tweets are all me. The only that's "automated" is I used Buffer just so that I don't have a million different tweets all at the same time, I just wanna stack it right out a little bit to give people a chance to breathe. The other thing is that it's really self contained to my detriment. I was watching a video yesterday of Gary Vaynerchuk who I think is one of the amazing masters of doing so many different formats and publishing. I'm not sure I caught this right but I think there was a team of 20 or 40 people just on Team Gary helping him turn this into an infographic and this into a video and that into this and edit this for that. It's amazing. I wonder what my content would look like if I had a team like that. I don't, it's just little old me and my brain.
How many followers do you have on all your different social platforms?
I don't know, people go crazy when I say this. You're going to slap me upside the head next time you see me. I have not looked at analytics or downloads for the blog and podcast, honestly, it's got to be well over six years. I don't even look, I have no idea. I couldn't tell you.
That is shocking.
My life is do as I say, not as I do.
Okay. You put that in your books too?
It's true. I can tell you all of the logical reasons why of course you should be there, it's the first thing you open up, it makes perfect sense. I don't, and I don't because—I don't want this to come off the wrong way or me to sound like a whole hero than anybody else because I'm not, I'd like to think I'm Canadian and humble and very shy most of the time. It's like my art, I don't want these outside things to make me think I'm doing something wrong or I'm not doing it right or I should use that keyword or write about this because people like that. I believe, and maybe I'm wrong, that it's been the reason I don't have as many people as other have been able to scale potentially but I do believe on the positive side that it has kept me pure, that I don't fall into listicle world, I don't fall into how do I take this content and now spin it and do this? I don't think like that. I actually write the content and I put it out and I go hope that worked. I'm onto the next one because I have something else on my list that I'm curious about. If anything, I probably live in the world of what would Seth Godin do where I just love him, I love how he thinks, I've been very fortunate over the years to somewhat get to know him. I would love to say he's a friend, I don't know if he would hear that and say I'm not your friend, I hope he would because that would help me even more. I really do think about what would he do. That purity of people like him, purity of people like Tom Peters, Clay Shirky, that's the standard that I'm more interested in which I guess is more cerebral, I guess it's more academic. By the very nature of that and long form, you're limiting your audience which is probably why I haven't been able to crack 100,000 people to follow me on Twitter, I don't know.
I love that. WWSGD, what would Seth Godin do?
Yeah, and it's true. Even when I'm marketing, it's like I see people doing all this stuff. I'm like Seth wouldn't do that. I'm not Seth but maybe part of my thinking is that, he has the right to do that because he's so big and powerful and respected, but I don't know, I sort of have this veneer about me that if I just stay that course and be really focused on the content and the work and not the yelling about it, that people will eventually care. I'm fortunate enough that over the years it has worked and it's been that way. Again, I look at someone like Gary Vaynerchukand I'm like this is the greatest. Knowing that somebody like Gary has got over a million people who love him just means that I could 10X growth and still not be at what my sort of group is of audience. I didn't know that before, how many people care about marketing in the world, they're not that many. We know now that it's millions and it's like it's great to see a comet like him because you can actually say to yourself I can 10X my current size and still not even be at a place where you've maxed it out. That's what makes it amazing to me.
Do you have a favorite book of Gary's and of Seth's that you want to recommend?
This is where you get into this sort of here's a weird guy. The book that Seth Godin wrote that really changed my life was Survival Is Not Enough. I bet if he heard that, he'd probably laugh or he might think that's great, I don't know. This is before even Permission Marketing and Purple Cow. For me, that was the one book. Gary's books, I haven't really read, or if I have read them they're sort of fast. I admire Gary not necessarily for his business books, he releases bestsellers and that's great. I admire him more for his stamina, just his ability to be present in so many different channels with so many different types of content and still have scaled his business and lapped mine by far. I remember sitting in a room with him and he just launched Vayner Media and me literally saying to him, "Now, we're going to see if you can actually do for others what you did for yourself." Just watch me look in Gary's eyes, I'll never forget. Look at him now, he has 700+ people, multiple offices, blah, blah. Amazing success story. I admire him for his stamina and his growth and also how candid he is. He uses words that I don't use, I don't really swear, I don't do stuff like that. His approach is really unique and different. I admire him more for that. Tom Peters, I think Reimagine is one of the greatest business books that was ever written. It's very hard to get now, I think you got to get it by a used basis. I read a lot and I read a lot of books. I read almost a book a week, I try at least. I spend a lot of time being a book nerd.
What are you reading now?
I knew you were going to ask that, I was literally pulling out my Kindle app to say he's going to ask me what I'm reading now and I got to pull it up to take a look. Right now, I'm reading Chaos Monkeys, I can't even see the person's name but it's called Chaos Monkeys, about stuff that's going on in Silicon Valley. I'm also very much loving Porcelain which is the biography of Moby, autobiography. I really am liking that a lot. I'm sort of starting and tinkering, I haven't dove deep into it but the TED Talks book by Chris Anderson which I've been going to the TED conference for almost ten years. I'm really interested in that. Obviously, his take on speaking, it's a lot of things I love. Those would be the three that I'm fooling around with now.
You've been going to TED for ten years. That's quite a commitment. Are you getting multiples in value, the ROI, is that significant for you? That's not a cheap conference.
No. It's not a cheap conference but it's actually not so bad. You're there Monday to Friday. Everything from food to everything is in there. It's not cheap, that's for sure. But if you look at the standard conference, it's two days and you got to get your own lunch and do all this stuff, it's pretty amazing what you actually get from there. I'm not diminishing the fact that every time I have to fill it in, I gulp when I do this. I go am I doing the right thing this year? It's two sided for me. The first side is it has allowed me to build a network that has led to second and third degree to very interesting opportunities, there's no doubt about that. Whether that's needing somebody to Blurb one of my books which substantiates which may bring another client in which does happen. Or, I'm seeing so and so and they see something which reminds me of so and so and they introduce me to someone and that becomes something tremendous. There's that side of it that's for sure. The other side of it that I think you'd be most interested in because of the lifestyle you lead is that you and I go all over the world and we speak at events and we're the keynote speaker or the main speaker, we're there and we're on stage and people are looking at us. You leave the stage and you sit, people come over. It's very, very flattering. I find it very, very humbling for me. I also worry that if they're looking at me, where should I be looking? I go to TED because I want to be the person in the audience who's going over to the speakers rather than being the speaker that people come to. That for me has been the greatest thing, to actually be in a room with literally over a thousand people and have very few of them know who I am or care. I love that, I love the fact that I can go there with my little field notes, notebook, bigger Moleskine one and just fill them up with ideas and things. That's where that writer writes and speakers speak comes from. You should see my notes, they would probably be insane to anyone else to look at. There's like this has got to be a speaking this, this is for sure a blog post and article, a part of a book. I just find that it's one of the few places that I treat myself to personal development, growth, and learning.
That's great. It's what, how much, $5,000 or $6,000, something like that, to attend?
More than that, it's closer to $10,000 when all is said and done. You got to get there, you got to get a hotel and stuff like that. Again, the cost is prohibited. I think they do it on purpose because the don't want to have everybody there. The thing about TED that most people don't get is they do events like we're going to do an 18 minute talk, we're going to make it like TED. Here's the thing that nobody gets about TED, and by the way TEDX is nothing like TED, they're completely different as well. TED spends as much time curating people in the audience as they do the people on the stage. There are very few conferences that can afford or have invested in really doing that at the same level. There's no doubt that when you sit down and you turn to the persons to your right, you turn to the persons to your left, as part of the culture of TED to introduce yourself. You will not be impressed with who they are and what they do. I can't tell you any conference, there's 50 of these a year where it's at that level, that caliber. That's what makes TED special. When I look at the fee, I don't just say are the speakers going to be interesting to me, I tell people all the time the speakers on that stage, the speakers are only 5% of the experience. You spend all your day in there, I spent all of my day looking and watching every single session, I'm the first guy in line, I'm running in super excited to get a great seat. I spend all my time there but it's only 5% of the experience. The real experience happens with the people you're meeting to your left and right at the breaks, at dinner, the meetings that you make, that's what it's about. For me, that makes it a very unique environment.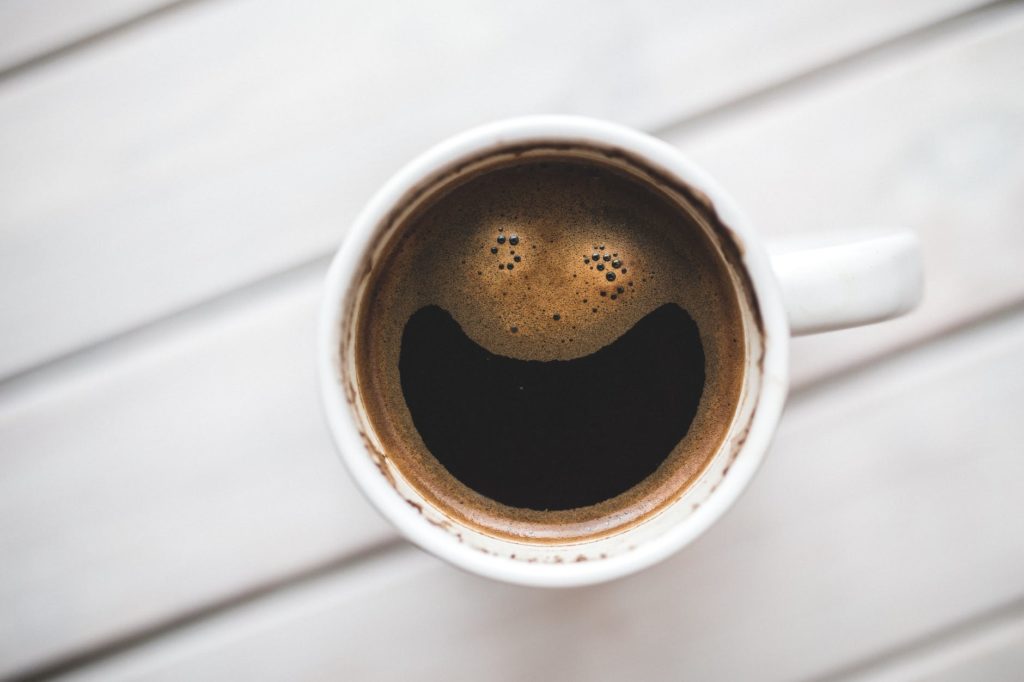 Mhm. You've intrigued me. I go to a lot of really cool events but I think I might relook at going to TED. I was just at World Domination Summit at Portland and that was a lot of fun.
I'd love to go to that, yeah. That's another one where I think he is one of the few, that's exactly a great example. People are curated in the audience too.
I agree. Really quality crowd, for sure.
That's on my list, it's on my bucket list.
Have you spoken at a TEDX? You haven't spoken at TED before, right?
No, I've never spoken at TED. I've done TEDX for sure one or two times, not even too sure to be honest. I know I've done one for sure. You have to know your role. I don't know if my content is now TED content. If you go back ten years and there was more dominance on people like Seth Godin going up on stage, maybe. But my content is really geared around what does your business need to know to grow today. That content isn't really the stuff they're putting on TED stage, it's just not. Great, I don't think it should be. Could something happen in my life or an idea happen or one of my notebooks where ideas lie, that could be a good TED talk potentially. Have I thought about it or worked on it at all, I'd be lying if I said yes, I haven't.
Got it. What do you think about Slack as a technology for collaboration within a company? Are you guys using it at your agency?
I know that there are many Slack channels here, I am in none of them. I have Slack as an app and I have used it in two or three groups. It hasn't been for me what I need it to be. You got to caveat this with I'm going to be the old man get off my lawn. You were doing that on Snapchat, I'm going to do it on Slack. I was such an early adopter of email that I'm just in over my head. I haven't really seen a tool that makes me go okay, I could see myself moving away from that. That's the problem. You're going to miss the whole point, it's the whole collaborative and open. I get it, I'm on the channels, I see. I'm just not getting personally what I need out of it. That being said, the people here live swearing by it and love it and talk about it all the time. I think it's an amazing company, super proud of the found who is the person who did Flickr is also from Canada, makes me thrilled when I hear things like that. I think it's an amazing tool. Again, it's one of those do as I say, not as I do, just because I'm not using it doesn't mean I don't see it, respect it, study it. I carry with myself a list of companies that I just think are interesting and fascinating and doing cool things. Obviously, Slack is one of the ones that's for sure on there, it's amazing to me.
Yeah. I feel similarly, I don't use it myself, occasionally, but my whole team is on it. If they want to reach me, they know better now than to try to reach me on Slack. They send me an email which is very old school.
That's always my concern. I'm always like oh, you have the people on the floor who are like, "Mitch hasn't added me on Skype," and I'm like, "I don't want you messaging me. I don't want to do that type of messaging, I'm here, come see me." He becomes the old man, that's how it is.
Yeah. Where do you see all the technology heading with machine learning, augmented reality, and so forth. Paint us a picture of the future.
Normally when I speak, I do about an hour. I tell people that I'm trying to deploy the Louis CK Model where every year I have 100% new content. One of the things that came up in the past couple of years has been me watching augmented reality and virtual reality. I really did sort of hit my personal tipping point when I really tried it. I'm talking primarily about Google Cardboard and then having early demos of some VR technology. I just knew as soon as I engaged with it that this is exactly how I felt when I saw the web browser, this has got to be the next platform, there's no doubt. Is it today, is it tomorrow, I don't know. I just recently had Kevin Kelly on my podcast from Wired. He said the future happens very slowly then all at once. In the very slowly phase of augmented reality and virtual reality, I've been just an info whore about what's going on, who's doing what, what the players are. What happened was in my sort of Louis CK every year have 100% new content, I actually veered off and created a brand new presentation all about augmented reality and virtual reality. More importantly, what does it really mean to a brand in business today? What are the real opportunities, what are the hurdles, what's going to happen? I'm saying that because obviously that's an area that I'm super fascinated with. If I took the time to create an entirely new hour presentation that again works, you work it on the road, you put it in front of audiences and try to get it right, to me it's an indicator that this is a place we have to pay and turn some attention to. That area I think there's no doubt that it's going to happen very slowly then all at once. This will be the sort of integrated platform by which we really do communicate and connect much like the web browser's been today.
Is there a presentation that we can watch on YouTube or somewhere?
Maybe. Someone might've posted something, I'm not sure. I have "sold" it, I've done it as a paraprofessional a couple of times, it's still really new obviously because this is the world we're at. It's been only probably since February this year that it's been rolling out. If you search YouTube, there might be some clips, I'm not sure. The other side is this sort of machine learning stuff which is the do we have a place where technology will actually replace the work that we're doing? I'm bullish on people, I'm bullish on creativity, I'm bullish on cooperation, I'm bullish on people and teams who can come together to build this technology. I fundamentally believe that this isn't a replacement but rather an augmentation. The real opportunity, as we shift to these newer economies that are profoundly, digitally based, is that the role of us as people is going to be very, very important. It's not going to be taken away. Whenever I see things like 20% of the work force is going to be replaced by automation, yeah, but who's gonna build these processes? Who's going to put them in place? I don't think we're at skynet just yet where the computer takes over and is doing all that, I've seen a lot of interesting technology but it is being facilitated by people like you and I. I have a very close eye on that, I think early days what are we seeing, obviously real implementation and results on big data which is still minus five in terms of how many days. People will talk about big data as if they're nailing it, they're kidding. I think that there's the early days of big data. Early days of retargeting, most retargeting I think still pretty much sucks. I did a search the other day because somebody lost a clip or something on their backpack and suddenly this backpack is haunting me to buy it forever now because I obviously found the information and abandoned it, now I can't get rid of this backpack that's flying around, I feel like I'm Dora the Explorer over here. There's retargeting which I think is huge, they got big data retargeting and then marketing automation which I think is very, very early days as well which we talked a little bit earlier about in terms of the spammy side of it. In fact, I wrote a big Medium piece that's been getting a lot of heat. I wrote Marketing Automation Must Die, of course it gets clicks because of the salaciousness of the title. My argument was that I get a lot of emails from these people who are selling technology. "Hey Mitchel, what about 15 minutes of your time?" It's clearly in marketing automation where every two days it's telling me another note where you're not responding. I feel like it's the new form of spam, only it's relentless. It's as if a person speaking to you is just making me crazier. There is something there for those who are doing it right that if you are a brand in business and you're not thinking about ways to take the information that's coming in from your customer, feeding stuff back out to them, learning from it, and then creating more of a tree versus a direct line of communication that the opportunity lies in. Very, very big believer in that. Can we get it away from spam, that goes back to Dan Lyons and Disrupted and HubSpot. I think there's a lot of people using HubSpot in a way that they're not spamming people but they're actually able to manage as a smaller, medium-sized business, the relationship they have with the customers through automation. Those are the three areas for there that I'm superiorly bullish on and excited about.
That's awesome. We've ran out of time so how would people find you if they're interested in working with your agency for example, if they are just interested in reading your stuff, where is the best place for them to go?
I'm related to Mirum, it's mirumagency.com. Anything that's sort of in terms of my thinking just because we've got redirects and all these crazy world of decades of links and stuff. The easiest place to go is just mitchjoel.com. That takes all the content that I'm creating.
Perfect. Alright, Mitch, it's been a pleasure. Thank you for sharing your wisdom. Thank you very much for listening and we'll catch you on the next episode, this is Stephan Spencer signing off.
Important Links:
Your Checklist of Actions to Take
☑ Before deciding on a digital marketing plan, decide who you want to be. Will you be selling online courses, a product, a service?
☑ Online marketing platforms are a creative and amazing industry-the opportunities are endless. Use as
many marketing platforms as you can to build a client base, and nurture them.
☑ For more information on Mitch, the future of technology, or to catch up on Mitch's podcast and blog
posts, check out his website.
☑ Focus the majority of your time where you feel it's best spent. If you excel at audio, it's okay to focus
on podcasting over creating videos for social channels.
☑ Be yourself, no matter what. The most successful people got to where they are because they were true to themselves, even if it's a unique and different approach.
☑ When you are at a conference, don't be shy! Talk to everyone around you, even if it's just a short introduction, because you never know what opportunities may arise.
☑ Do your research when looking at online courses, or anything that costs money online. There are real
businesses out there, and scammers, so make sure you know who you are working with.
☑ Stay open and collaborative with your team. Whether it's having an open door policy, or using programs like Slack, keep the lines of communication open so everyone is on the same page.
☑ Apply to speak at a conference! Not only will it build credibility for you as an expert in your niche, you also will grow your network.
☑ Try out the apps and technology of the future, such as Snapchat and Google Cardboard. Keep your brand relevant, even if those platforms aren't your main focus.
About Mitch Joel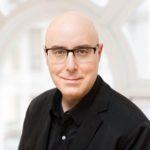 When Google wants to explain innovation and marketing to the top brands in the world, they bring Mitch Joel to the Googleplex in Mountain View, California. Marketing Magazine dubbed him the "Rock Star of Digital Marketing" and called him, "one of North America's leading digital visionaries." Mitch Joel is President of Mirum – a global digital marketing agency operating in 20 countries with over 2500 employees (although he prefers the title, Media Hacker). He has been named one of the top 100 online marketers in the world, and was awarded the highly prestigious Canada's Top 40 Under 40.
Joel is frequently called upon to be a subject matter expert for Fast Company, Marketing Magazine, Strategy, The Globe & Mail and many other media outlets. He is a columnist for the Harvard Business Review, Inc. Magazine, The Huffington Post and other magazines and newspapers. His first book, Six Pixels of Separation (published by Grand Central Publishing – Hachette Book Group), named after his successful blog and podcast is a business and marketing bestseller. His second book, CTRL ALT Delete, (also published by Grand Central Publishing) was named one of the best business books of 2013 by Amazon. His next book, Algorhythm, will look at how the future of business will blend data and creativity. Mitch is also the host of Groove – The No Treble Podcast, where he is slowly trying to build the largest oral history of electric bass players in the world.