Public speaking is so much more than just going up on stage and presenting in front of a live audience. With the aid of the internet, we can communicate and reach significantly more people than we could with an in-person audience. And it can be done with more impact. Whether you're speaking on stages, or livestreams, or webinars, or one-on-one virtual meetings, the secret sauce for effectiveness is how you package your message and deliver it.
In this episode with Laurie-Ann Murabito, we go beyond the big stages and define how speaking your truth can definitely help change the world. 
Laurie-Ann is a Business Mentor and Speaking Strategist. She works with online business owners to communicate confidently, leverage speaking opportunities, position themselves as experts, attract high-end clients, and monetize their authority. 
Whether in a closed room of just five people or in front of thousands, what's so special about speaking is you not only get to show the world who you are but you also help others discover their own superpowers along the way. 
And now, without further ado, on with the show!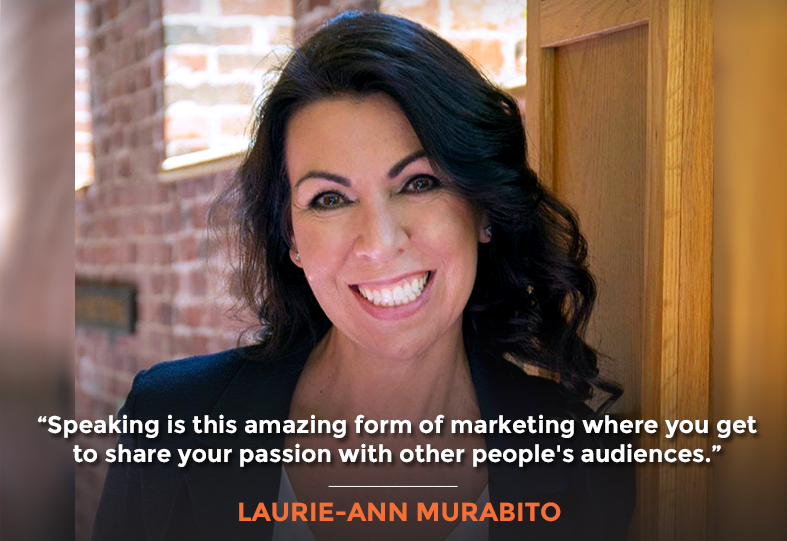 In This Episode
Laurie-Ann, it's so great to have you on the show. 
Thanks, Stephan. I've been looking forward to having this conversation. 
Me too. First of all, if you could share your origin story of how you got into speaking as such an important part of marketing, sales, positioning, brand building, and all that, you're really keen on speaking. Why is that? 
Because I had some great success right from the get-go, I also want to share with people that I am a reformed, painfully shy girl who couldn't even make eye contact with people. There were some particular moments in my life where I just thought, this is not going to serve me in the long run. 
I just started making a little eye contact and realized, you know what, the earth did not open up and swallow me whole, so maybe I could do this and participate in conversations with other people. That was really a confidence booster in and of itself to get over that hurdle. 
Like a lot of entrepreneurs, I left my corporate job because it just felt like it was just sucking the life out of me. It wasn't my true passion. I wanted to do something else, except I left with no marketing expertise, no business plan, nothing. I just thought, well, if I build it, they will come, which you and I both know does not work. 
Self-integrity is one of my highest values.
I started working with a couple of other women because women just network differently. They wanted to put together an event that would be education plus networking. They looked at me and said, "You do the speaking." I accidentally shook my head and said, okay, I'll do that. 
Self-integrity is one of my highest values. If I say I'm going to do something, even though it's completely against anything inside of me like I've never spoken before, I'm a shy person; why would I even say yes? I still showed up and did it. It wasn't very good. 
I share this story with people because everyone starts with their first speech. There was no beginning. It was just literally me being almost like a college professor. I just spoke for 15 to 20 minutes. Stephan, this is how I ended it. Okay, I'm done now. That was it. I was like, I'm done speaking. 
Then you walked off stage. 
All these eyes were on me because it was a packed room. I said I'm done now. If you want to speak to me privately, I'll be in the back of the room. People came up to me and started complimenting me on what they had just learned. They have never heard that before. 
How did I work with clients? Because I didn't mention anything about how I worked with people. I was like, oh, well, you want to know that? I did it the first thing that was just a fluke. However, it happened again and again. That made me realize that speaking is this amazing form of marketing, where you get to share your passion with other people's audiences. That's how it all started. 
Was there a defining moment in your childhood where you realized being the shy girl was your identity? Was there some sort of getting bullied on the playground or something that made you grow more inward and become an introvert?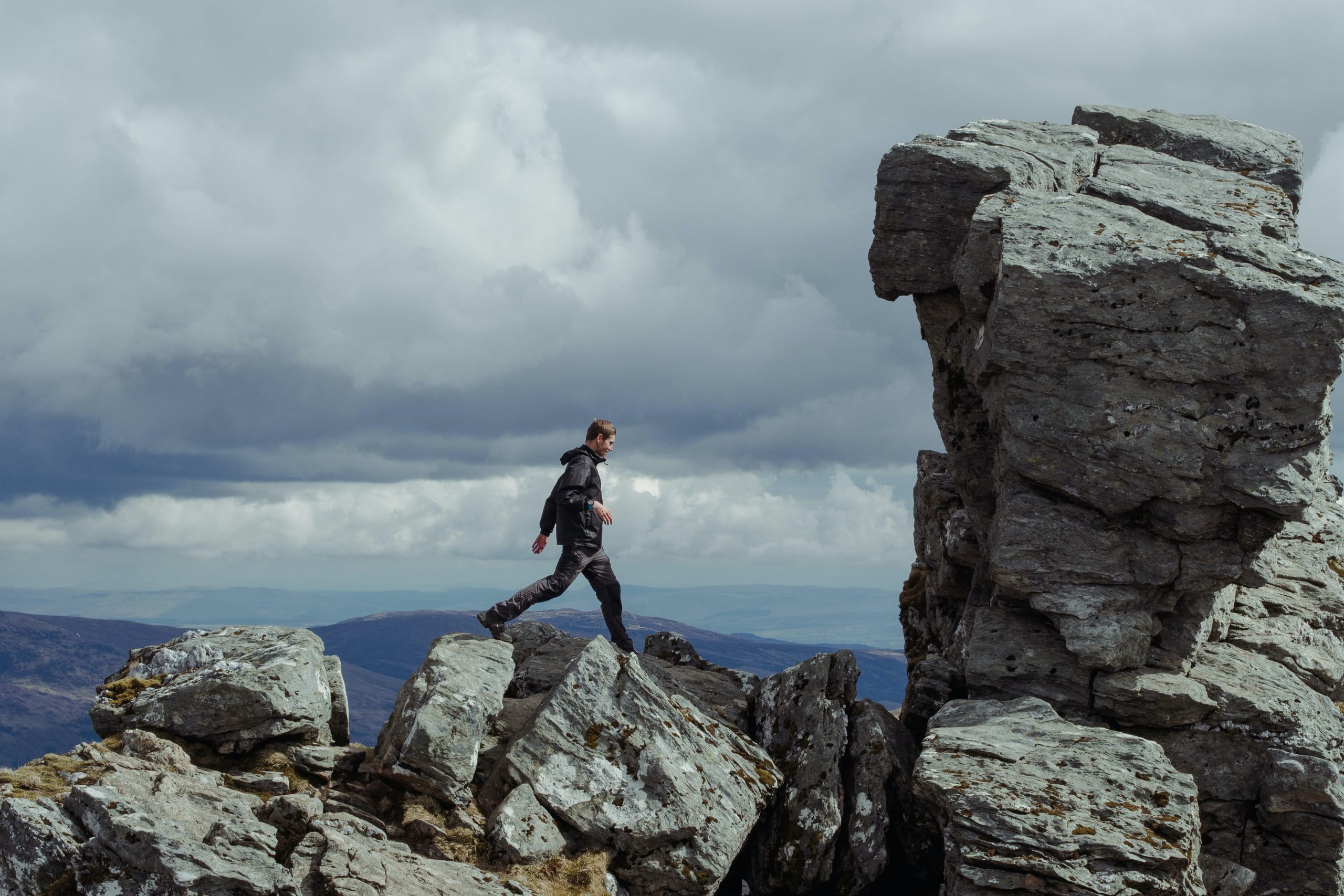 Yes. My family moved to Japan. I went from a public co-ed school across the world. This is back in a time when living in another country, you must be a military family, and we're not a military family. I went from the public school system here to a Catholic all-girls school that was predominantly 90% Japanese because by going through the school system, you're going to learn Japanese anyways because you're in the country. You're going to learn really good English, and then you have the opportunity to learn another two languages while in school. 
I think that was part of why it was so interesting for Japanese people. I'm 5'10", so I literally tower over people, especially in Japan. People didn't want to talk to me. As a young woman, I was 13 years old and just decided or interpreted their actions as if something was wrong with me. 
I did. I went more inward. When I started reading, I would find places in the school where nobody would see me so I could just be by myself. I think that's where it started. 
Yeah. Our biggest challenges end up being our biggest gifts. Then you created this whole brand and service offerings to help people in a similar position, where they felt like they were either already invisible or wanted to be invisible. Then they're not powerfully sharing their message and missing out on that opportunity to reveal light in the world. 
Share your light, share your voice.
Yeah, exactly. To share your light. I think a lot of people still have that, I'm shy, or I don't want to be judged. But still also, at the same time, they have this desire, this voice that's inside of them that says they need to speak up. They need to share their voice. 
Right. It's a label that doesn't necessarily serve us to think of ourselves as introverted, shy, wallflower, or any of that sort of stuff. It doesn't serve you to put yourself out there in a way that already makes you uncomfortable before you're even onstage or in a room where you're supposed to be networking. You don't want to be there because, you know, it's going to be awkward because that's how you've labeled yourself as awkward. Socially awkward, shy, introverted, all those labels are a self-fulfilling prophecy. 
Yeah, because if I label myself a shy introvert, of course, I'm going to hang around the outskirts of the room or maybe not even go in the room. I show up their last-minute jitters; I think I'll just leave. I don't know anybody here. We start acting in accordance with that identity, and there you go. We repeat it over and over again, and nothing changes until something changes. 
Yeah, so true. I think this was from Miss Jaiya, my first guest on Get Yourself Optimized, my other podcast. I learned this from her, I think. These patterns that we repeat become ruts in our brain, so we keep rerunning that same pattern. 
Neurons that fire together, wire together, that just keep reinforcing that pattern, it becomes a rut, and then ruts become graves, eventually. Patterns become ruts to graves. I think there's another one in there as well. I forget which one. 
Ruts to graves. That's powerful. 
Yeah, it's important to break these patterns. The sooner, the better, because as time goes on, they can continue to get deeper and deeper. If you could look back on one moment in your childhood where you decided, this is my identity now, was there a particular incident at that all-girls school in Japan? 
The moment happened more when I came back to the United States. But I will tell you that when I was in Japan, a teacher saw something in me that I didn't see in myself. Part of the curriculum was that you had to take this, which was literally called a speech class. But it wasn't like the speech I did; it was more like a pretty sitting, etiquette, and how to have just casual conversation. 
Speaking is this amazing form of marketing where you get to share your passion with other people's audiences.
Click To Tweet
Again, part of my identity was if the teacher said to do something, you shake your head and say, okay. We were leaving class, and the teacher said to me, "Laurie-Ann, the school's running a school-wide speech contest; I think you should do it." I just went, okay. It's like a homework assignment. She said, okay. 
I signed up for humorous reading. I grabbed a couple of Erma Bombeck's, and that was one of my first speeches. I remember even losing my place because I was holding it off to the side, and I was reading from it but looking at the audience. I remember losing my place, and I just adlibbed. It just went along with it. 
I found my place and had just finished, but she saw something in me because I hadn't spoken for years. I have tried to reach out to the school to see if she was still teaching, just to say this is what happened to me. It all started because I felt that she saw something. Obviously, that memory has stayed with me for my entire life. 
That's so cool. 
The moment kind of came when I was a teenager, and I was working at a grocery store. All the high school kids were all coming in to come to work. I would just see my fellow employees in the way that they were engaging with each other and making eye contact. That's what it did for me.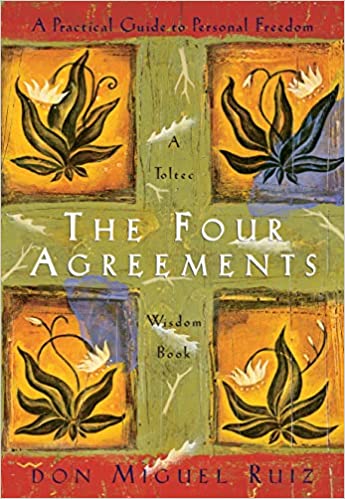 Even though I would classify these people as being very much extroverts, I just loved the way that they would engage with each other. I was like, this not talking, not making eye contact, is not going to serve me. That's where I just started. Yeah. 
Was there some sort of reason for your lack of eye contact? Because I know that's a sign, for example, of autism, for some kids. They have trouble making eye contact and certainly avoid staying connected through eye contact. 
I think it was really something that I learned from my mom. I just mimicked her behavior. As an adult, looking back on it, that's what I saw. My mother was afraid of people. She didn't feel like she was worthy. She was a stay-at-home mom with no career, so I just did what mom did. Mom didn't talk to people that she didn't know really, really well. 
It's funny how we like our environment. We have to be very careful about who we hang around with. I have no control over the environment that I grew up in, essentially, but looking back on it, I can see why I did the things that I did, why I was shy, why I was quiet, and why I didn't want to make eye contact, why I didn't want to share my story and share my voice. I didn't think it was worth it. 
Now, as an adult, I get to correct that and even help my clients look back on their lives so that they can see, oh, it's not in my DNA that I have to be the shy introvert. I actually have a voice, so how do I use my voice? 
Right. It's the fifth chakra, the throat chakra. If it's closed or blocked, then you have trouble speaking your truth and sharing from within because you can't get that out into the world. It's very, very important. 
You said that women network differently. I think they also experience the different chakras differently. I would imagine women having a harder time with the fifth chakra being closed and feeling unheard because we're in such a man's world. I think that's unfortunate. It's just what it is. 
Just because your throat chakra is shut down doesn't mean you can't figure out how to use your voice, talent, and skills.
This whole thing of mansplaining is real. They don't have women -splaining. It doesn't go in the other direction. What are your thoughts on all that? 
I've had my human design also done, and somebody who did that reading. My throat is actually closed. Just probably, obviously, it's something that I've had to overcome. I share that with people. I remember in this particular group setting that I said, mine's close, and I'm a speaker. I use my voice to make sure that I get my message out there. 
The reason why I shared that in the group was that just because your throat chakra is shut down doesn't mean it always has to be. It doesn't mean that you can't still figure out how I still use my voice and my other skills and talents. 
It actually gives you the focus of what to work on. The things that we procrastinate the most shine a light on what we're supposed to be working on. I learned that from Dan Sullivan, founder of Strategic Coach. The things that we have the hardest time with, that are mostly outside of our comfort zone are our biggest challenges: those highlighting the biggest opportunities, the biggest areas for growth and evolution. 
Everything is either a blessing that's revealed or a blessing that's not yet to be revealed, but it's all a blessing. Having those challenges that you had in your childhood of being in a foreign country and not fitting in, and kind of sidelined, and feeling like you were not wanted, not worthy, or any of that sort of stuff, that served to get you to who you are now. My wife sometimes says the gift has a bow on the bottom. 
There's always something that we sort of default to procrastinating with.
Yes, that's beautiful. Speaking about the whole procrastination stuff, for people listening, notice where you are procrastinating or what your trigger is. There's always something that we sort of default to procrastinating with. To figure out what that thing is, for me, it actually was, and this is going to sound really funny, it's laundry. We're like, oh, I have to do laundry. 
It's just my husband and me, so it's not like there's a lot of laundry to do. But it took me a while to realize that that's what I would procrastinate with, some sort of household task. A solution to that was to hire a house cleaner. Just when I knew that I was like, let me go do laundry, and I would be literally in the laundry and be like, all right, what am I procrastinating on? What is it that I need to do that I'm trying not to do, that I'm trying almost to push down the scale? 
That's another way that I have got over, like, oh, I'm afraid to go to the X, Y, and Z. Let me go do X, Y, and Z, and then you can do laundry as the reward if you really want to. That's how I kind of turn it around. I think noticing where we're procrastinating, like what's the trigger, what's the thing that you love to go and do so that you don't have to do the thing that you need to do. 
Yeah. There's the trigger, which is separate from the escape. Laundry was the escape. Something triggered that you want to escape. It might have been the discomfort of, oh, that feels familiar. Mark Twain. History doesn't repeat itself, but sometimes it rhymes. 
I like that. 
We see something that reminds us of an incident in our childhood that we didn't like, that was uncomfortable, and we want to avoid that, like the plague. We procrastinate the heck out of that, and quickly, we need an escape. Let's go to our go-to, which is the laundry or for some, it's Netflix. For some, it's Facebook, Instagram, or other social platforms, TikTok, et cetera. Then we get sucked in and lose the time slot that we had available to work on the thing that was really important. 
Yeah, so we'll just do it tomorrow now. Then we just repeat the whole cycle. 
Many people still have that, 'I'm shy,' or 'I don't want to be judged' mindset. At the same time, they have this desire that says they need to speak up.
Click To Tweet
Yeah. All right. You said you were at a corporate job that was soul-sucking, essentially. 
Yeah, I did. It's something like that, soul-sucking, life-sucking. Yeah. 
What was the straw that broke the camel's back there? What got you to the point where, all right, I'm out, this is enough, I had enough? 
Great question. It's a great story too. I come from healthcare, direct patient care. I actually did ultrasounds on hearts, arteries, and veins. That was my specialty. I went to work for one of the manufacturers of equipment. I worked for Acuson, which was then bought by Siemens. 
It was one of those like, hey, this was my goal once I got into healthcare. This is as far as you can go as a sonographer. Basically, you're assisting in the sales of equipment. I heard about this thing called coaching and went to a program that was down in Providence. 
I just worked on my schedule so that I could go see some customers, go check out this program. I thought, wow, this is a really interesting concept. This would help me communicate better with my team and also with my customers. That was the whole reason why I started venturing down this coaching avenue, but then I fell in love with it. That's what made me realize that this was calling me more so than making house calls to hospitals. That's kind of what happened there.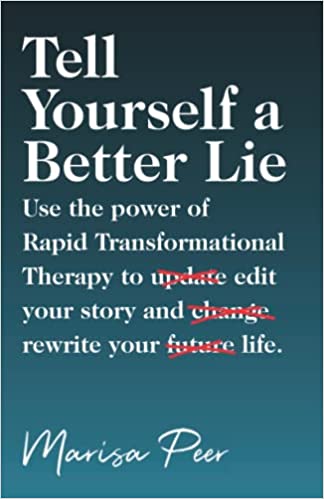 It was also like I went from an environment where I had a constant flow of patients, and then all of a sudden, I was completely on my own, essentially, like working for Siemens, which was actually a really good warm-up for working for myself because it can be lonely. It can be a little frustrating. I need that interaction with other people. As a speaker, I get to do that now, even just being able to chat with people virtually now, too. 
It's funny. If you look back on your life, you're able to connect the dots oftentimes and say, wow, that was exactly the thing that I needed at the exact moment I needed it, like getting that opportunity, which turned into the heat being turned up on your kind of like the frog in the pot sort of thing, slowly turn up the heat. 
Now you're at Siemens, and now you're feeling very alone, and whatever. But it was this great thing that served you because it prepared you to be off on your own. Having a mother who didn't maintain eye contact ended up in Japan. All of it was so perfect in getting you the person that you are now and who you will become in the future, which is an even more amazing version of yourself. It couldn't have been designed more perfectly. 
I don't know if you believe these sorts of things like soul contracts, where you agree to be with this particular person, as a soulmate, or this particular person as a business partner, or these are your parents, they choose you, you choose them. Like, okay, I'm going to be your mom in this lifetime and not going to look you in the eye. It's going to be a real problem, and you're going to end up going down this path because of it, but it's going to be really good for you. What are your thoughts on that? 
I believe it all. Sometimes I find it also very hard to wrap my head around it all, too, that it's all that perfectly orchestrated. I forgot who I was when I came into this world. I'm here like everybody else, and I'm learning my lessons. Seeing how you were just beautifully wording it and laying it out is like all of these dots are so beautifully connected. I'm actually having my records read this weekend by someone. 
Oh, nice. 
Yeah, I'm really excited. 
Stories aren't just what you tell your customers and clients. They're what you're telling yourself every single day.
Click To Tweet
Are you talking about Akashic records? 
Yes. I learned of it a few days before you, and I actually had our pre-show meeting. Then you were talking about it, and you guided me to a couple of podcasts of yours to go listen to, and I listened to them. I did a speaker showcase a few months ago. The woman who hosted it is just a lovely, lovely woman who lives here in New Hampshire. She and I had lunch. 
She started telling me a little bit about herself, and I realized this is a very spiritual woo-woo side of her. I'm like, do you talk about this? She said no because it scares a lot of people off. But she does readings, and I'm like, are you kidding me? I'm like, I've been wanting to do a reading, so she's actually doing my reading. We're finally doing it on Saturday. 
Yeah, that's so cool. You can't make this stuff up. It's just too perfect. 
No, you can't. That's exactly how I think this all worked out. A fellow speaker of mine told me about the speaker showcase. That's why I was there. I meet her, and we finally have lunch, and then I find out that she does these readings. 
She did my reading. She said sometimes, she goes, your soul doesn't want you to have a reading. I was like, oh, that sounds interesting. I said, I'm sure that I have a very open soul, though. Apparently, I do.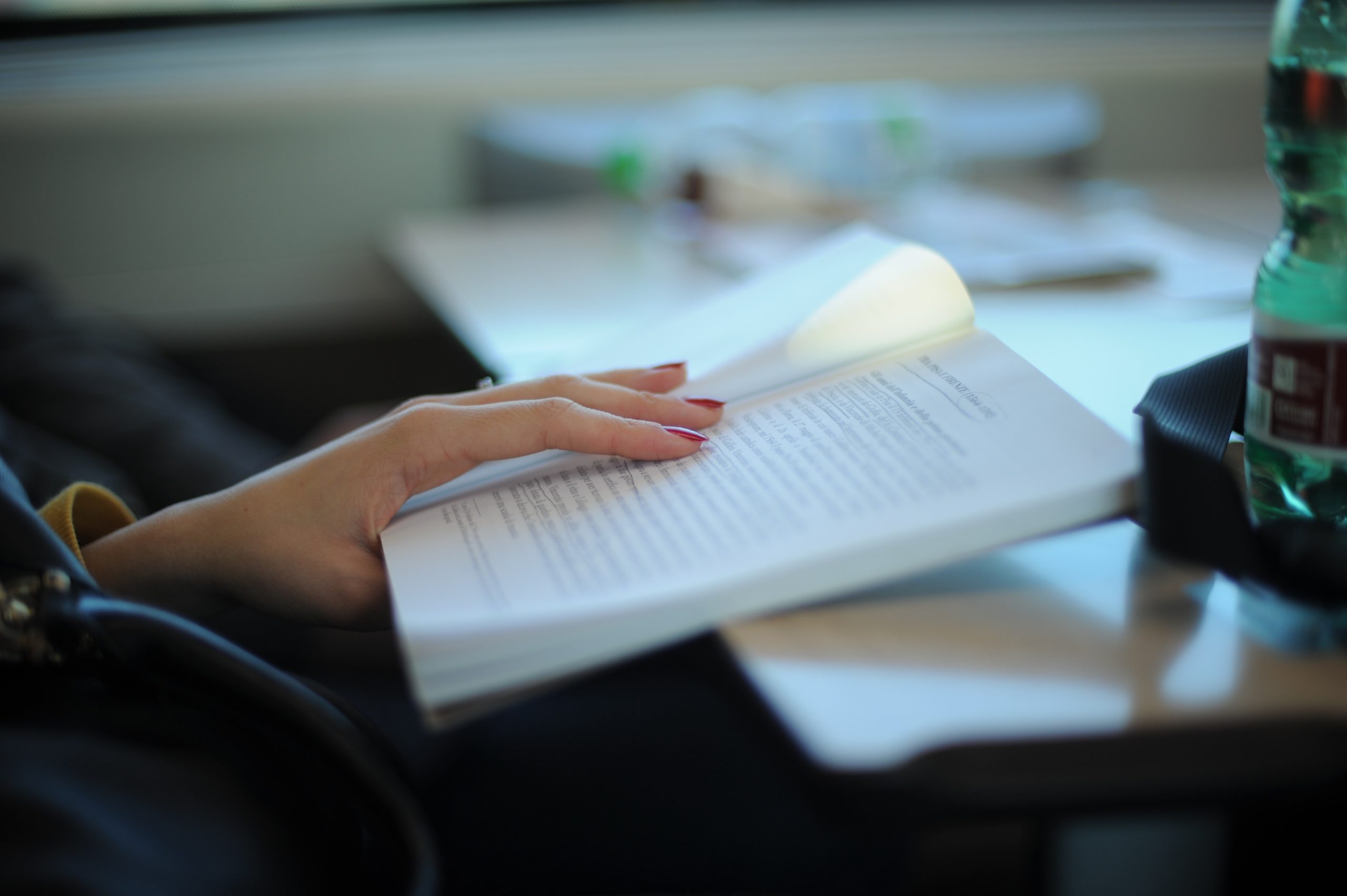 It's going to come flowing. Yeah. 
Yeah, so I'm really excited. She said it was very interesting and it was very fun to do my reading. I'll keep you posted, Stephan. 
Okay, awesome. Yes. For our listener who's not familiar with the Akashic records, every thought, word, and deed across all lifetimes, all space, time, and dimension, it's all recorded. If you missed a magic moment and you didn't catch it on film or whatever, don't worry. It was captured. 
There's a Sanskrit word called Akash. Akash means primal substance. That is where everything is stored. Every thought, word, and deed that's a lot across all lifetimes. That's a lot. Being able to access that information is incredibly valuable. 
You can get an Akashic records reader who can ask questions of your spiritual support team. They'll have access to those records while the records are open with your permission. That's what reading is. It's okay. I'm going to ask the record keepers and the spiritual support team of Laurie-Ann, the questions that Laurie-Ann wants to know. 
Everything is a blessing that's either revealed or not yet been revealed. Still, it's all a blessing.
Click To Tweet
Yeah, you should definitely refer people to that episode that you did. You actually did a live reading. 
Yeah. That was with Anne Marie Pizarro. That was on Get Yourself Optimized. That was in December of 2020. One example that I learned from the reading that happened in the episode was that my son has a single dimple on the right side, and I have a single one on the left. 
If you know anything about Kabbalah and Judaism, but I think it's more of universal truth in one religion, the left side is the receiving side, and the right side is the giving side. What that means is that I'm here to receive love. The single temple signifies the left side for me. My son, who's two and a half, is here to give love. 
It was profound and beautiful. I had never heard that before. It made total sense. I'd learned in Kabbalah about the left side versus the right side. It all fell into place. It all collects. It's so meaningful. There's nothing random. It just really helped me to just settle into that knowingness that nothing is random. 
Nothing is random. Everything is in the records. It's going to happen.
Nothing is random. To think about all of these stories that we tell ourselves, the stories of our lives, those must also be shared with other people. That's the reason why we tell stories and speak, or my clients have a message and sprinkle it with supporting stories so that other people can see themselves in that story. It's just beautiful. 
It's just exactly what you've said. Everything is in the records. It's going to happen. We may look at it as a surprise, but it's not a surprise. We have guides that are helping us through all of this. I know you recently had somebody on your podcast who was talking about storytelling, Stephen Steers. 
Yup, a fellow JVMM member. 
Yes. 
For our listeners who are not familiar with JVMM, which is how we met, Joint Venture Mastermind, run by Dov Gordon, it's a great mastermind. It's all virtual. We meet every month at the Zoom, and then there are these smaller group meetings that will happen that as well are optional.  
It's all optional, of course, but I tried to make most of the monthly mean meetings on Zoom, but I don't make those weak tie explosion calls. It's what Dov calls it very often. Anyways, that's how we met and how I met Stephen Steers. 
Yeah, great. That was a great episode—the power of stories. Our whole life is a story if you think about it. How do we connect the dots so that we can help other people and we can share our message? 
Facts tell, stories sell. 
That's right.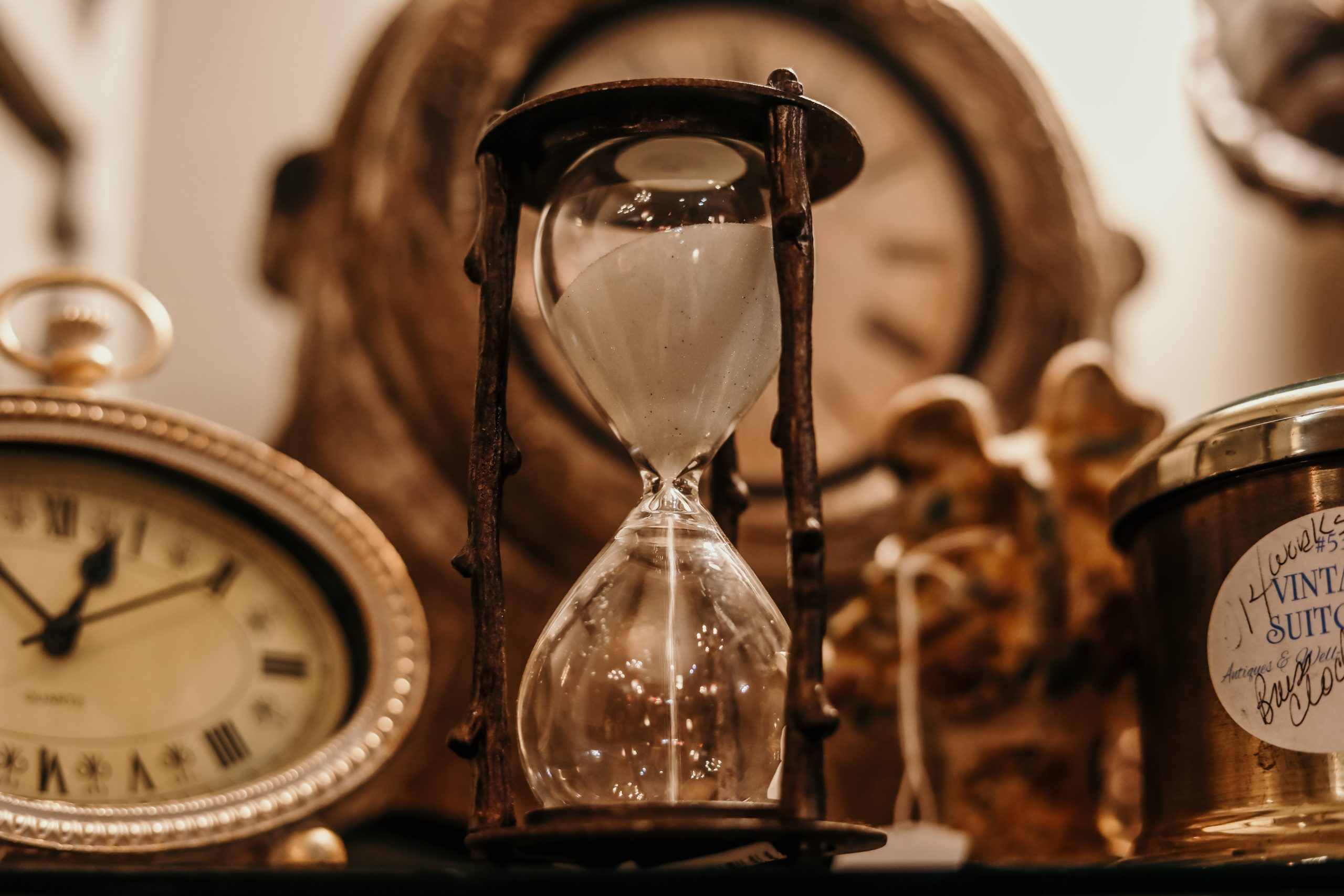 If you were just to recite a whole bunch of social proof points, like I won this award and whatever, I dated a supermodel, that stuff is not very impressive. It just is boasting and braggadocious. 
It's like reading off your resume. 
Yeah. Let's say that you did date a supermodel, and then you're weaving it into a story like I got pulled off on the side of the road by a cop this one time, a crazy story. I was with my girlfriend at the time, an actual supermodel, the cop said this one thing, and then she responded and whatever, and we ended up in jail. That is a great story that weaves in the social proof point in a way that it's like a pill pocket.
Do you know what pill pockets are? For pets that don't want to take their medicine, you put the pill inside the yummy pill pocket and then chomp it all down. It's a way of inserting those important social proof points that show that you are the authority without fully sounding yourself. Yeah, it's fun. 
When you tell your story, re-experience it as you share it with others.
Yes. I tell people that the way that you tell a story, you don't want to play by play like when I woke up that I decided to go to the grocery store, and at the grocery store, I ran into this person. Not play-by-play. You want to almost re-experience your story and share that with others. Really, take the time to craft your story so that when you do need to weave it into a conversation, it just naturally flows.
Before I was in this space, teaching people how to use and leverage speaking opportunities, I spoke in leadership and corporate engagement stories. I said, no small child ever said to their parents, mom, dad, tell me a bedtime statistic. No, they say, tell me a bedtime story because they entertain us while we're learning something new. 
How would you tell somebody that you feel they maybe think they're not worthy? What kind of story would you tell them, something that you haven't already told in this episode? What would you tell them that would help them to step into their power, see their greatness, see how everything is just lining up so perfectly for their soul and their soul's kind of elevation and growth? What kind of story would you pull out of your hat? 
I would probably tell a story about a client, so I would take myself out of it. I would use a story from a client about a client that's coming to mind right now. Kim was a busy mom, but she actually quit her corporate job, because her boss was going to make her start speaking at meetings. She was like, hell, no, I'm not going to speak up at all because she identified with being very quiet. She didn't feel like she had anything worthy to say.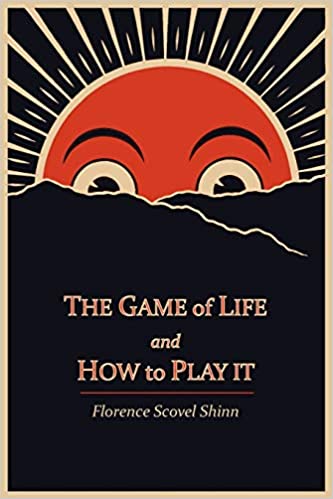 She started her own business because that was a good alternative. Then one year, she just decided and told her friends, this is the year I'm going to get over public speaking. Her friends were literally like you. You're going to do that, which is what brought her into my world. She did work on her public speaking. 
As a matter of fact, she not only gave her first speech but felt completely confident because she had a message that she was so passionate about that she wanted to share with other moms. She also got on TV. She also got paid to write a book for her industry, which is a home organization. She is now known as the famous home organizer of Louisville, Kentucky, all because she raised her hand and said, "I'm going to get over this fear because I got something to say. 
Besides overcoming her fear, she just had a message that she wanted to share. She didn't want some fear holding her back. Because this fear holds her back in this part of her life, like how we do one thing is how we do everything, what other fears have a grip on her that is just going to prevent her from becoming the person that she's supposed to be becoming here in this lifetime? 
To answer your questions, I would always pull out a story about a client so that whoever I was speaking with could see themselves in the story and not just, oh, well, that's wonderful for you, Laurie-Ann, because you overcome your fear of speaking. I think by using somebody else's, I am telling a story of a client of somebody that I worked with, somebody that I know; I think it just helps people to see themselves like this is what's possible for me. 
Yeah, so true. It's great social proof because you're working on the evidence that your techniques deliver results just by storytelling. 
Speaking, which has different forms, weaves in the stories that tell people's objections.
Yes. I teach my clients that's what you want to do when you're speaking. Whether you're speaking on stage, on Zoom, or on a live stream, there are so many different forms of speaking now, it is to weave in the stories that actually speak to people's objections. 
The story is about Kim, she's a busy mom. Whenever someone says, "I just don't have time for this, she's a busy mom of twins. She had a fear of speaking. All of my clients have come to me with the commonality that I'm afraid of public speaking, but I want to get over this fear so that I can get my message out there. 
A lot of them know either how powerful speaking is going to be for them, or they just have this voice inside of them that says, I got to speak. I teach people to craft stories that speak to people's objections. 
That's good. You don't even have to disclose any confidential client information in these stories. A great example that comes to mind is the book The Game of Life and How to Play It by Florence Scovel Shinn. It was in the 1920s. 
Isn't that incredible? 
It's an amazing book. I had no idea who Florence was. I had never heard of the book before, but it's one of those things where nothing's random, and it showed up on my YouTube homepage one day, and I just felt compelled to click it. I had no idea what I was in for. It was an audio reading of the book. 
I heard that the audible versions are not very good, and that the narrator is kind of grading, but the version on YouTube is amazing. 
Anyway, there's such great storytelling in there, so many case examples, and she's not even giving the first name of these people. I had this client, and she really wanted this house. The person who owned it didn't want to sell it. She wanted it so badly, and eventually, the guy died. It's really riveting storytelling. 
Yeah, they're great stories. There are fabulous stories. Actually, the book is on my nightstand. 
Really? 
Yeah, seriously. What's one of her books? Your Word Is Your Wand. But I will read a little bit because it's so good to read something like that before you go to bed. That book is full of stories. 
I don't feel like that particular book is meant to be read from beginning to end, and then it's like, then you say, okay, I checked the box, I've read that book. It's one that you just need to just read a little bit over and over every single night. It's almost how I feel about The Four Agreements. That's another book that I feel like you should just read a little bit every single day. Lots of stories. 
That's funny. What are the odds that that's the book on your nightstand? I want 50 years of never hearing of that book or the author, and it just pops into my head.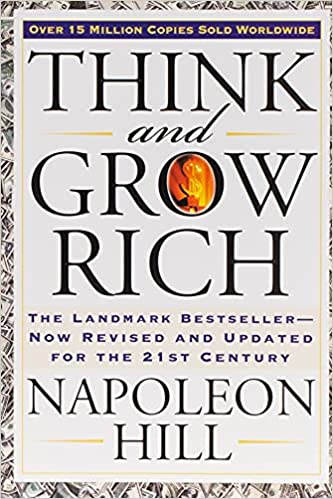 Yeah, same here. You mentioned earlier. When was it written? 
1925 that it was published. 
Can you imagine? Almost 100 years ago, this was this woman's life, and she was teaching people how powerful they were. Yeah, just interesting. I only ran into the book just a couple of years ago also. Yeah, 50 years without this book, and here it is now. It's fabulous. 
Yeah, amazing. So many people rave about Think and Grow Rich by Napoleon Hill. I hear about that a lot, but I never heard of this author, this book, or any of her other books. Yeah, good stuff. 
Yeah, it is really good. 
All right. Let's say that the person on the other end listening or viewing this episode thinks, well, I don't have a fear of speaking. I just am not very good at it. How do I get better? Do I go to Toastmasters? Because then they have a bunch of amateurs paying 25¢ every time we say, um. It just doesn't feel that productive or meaningful for me. 
I think I may need to join the National Speakers Association, but none of the people there are in the corporate world like I am. They're just making their business trying to get bigger and bigger speaking gigs and higher and higher fees, and I just don't relate to that. I don't know what to do. What would you tell somebody who wants to really up-level their speaking ability? They don't have a fear of being in front of people talking, but they don't know what to do next. 
Right. I think Toastmasters has its place. It will teach you how to structure speeches. But at the same time, I also like to tell people that Toastmasters is not the real world because, in the real world, you would never get up. What you have to do at Toastmasters is to say thank you, Mr. and Mrs. Toastmaster, hello to Toastmasters members, and distinguish you would never do that in real life. 
It's a great place to learn how to put some speeches together, to have those beginning and end, and you have to take the feedback with some of it you can listen to and some of it you probably shouldn't listen to. You have to make that call. 
National Speakers Association, that group really is about the business of speaking. There are some meetings that are about how to really be a better orator, a better speaker, how to craft your speeches a little bit better, but it's really about the behind-the-scenes stuff. How do you get better at speaking? You actually have to speak. It's like anything. 
It's like going to the gym. If you want to get stronger, you have to do reps. You have to go to the gym again, and again, and again. You really just need to start speaking. I help clients craft presentations, so that they feel comfortable with the structure. But there's also a little bit of science behind why I structure my speeches the way that I structure them. You got to get people's attention right from the beginning. 
I tell people, what you want is you want people to put their phones down, and you want the audience to literally lean into what you're saying. Then you have got to tell them, why should they be listening to you? Have you got to share your authority section? This is all before we get to the value section, which is really where you're teaching and sharing in the presentation, and then how do you bring it to a close? 
A lot of that structure really helps people have confidence. When they have confidence, they show up with a different energy. If it's about saying ums, ahs, and maybe not speaking loud enough, a lot of times, what I do is I help my clients like we take out words. I am good at clipping words out of sentences so that my clients do sound more powerful and more confident in what they're saying instead of rambling on about something and losing your audience. Those are a couple of things that would help. 
It's just raising your hand for those opportunities. Look at the meetings that you're already attending, whether they're in person, whether they're virtual. If there's a speaking opportunity, raise your hand. Don't expect to be asked because they may not know that you want to speak. 
Raise your hand and say, hey, I've got something that I think our club, our association, and this conference might benefit from learning about. Just open the door and just ask people if they're looking for speakers. That's how you get more speaking opportunities. 
Yeah. It reminds me of a quote from Tony Robbins, "Repetition is the mother of skill." 
Yes. 
You put yourself out there enough, and you will get the skills. Even if you don't have the best training, mentorship, or whatever, you're just going to feel less nervous and more confident. Another thing too I really like in this distinction is that confidence isn't about faking it until you make it. It's about acting as if. Act as if that's different. 
Fake it until you make it is like a lack of congruence, integrity, or authenticity. 
It's phony. 
Yeah, it's phony. Act as if you are projecting yourself into the future, the version of you who already has and embodies that ability, that skill. That is who you're stepping into. 
Use past experiences, and tap into what you've already done to become that person you're meant to be.
That and I would add to that in the acting as if. Look at your past. What experiences can you actually tap into that you can use in this situation that's actually going to help you also act as if with more authority? We've all got experiences, but sometimes we just take them for granted. We overlooked them because that wasn't exactly speaking. 
For myself, I used to teach fitness classes. This is also how I convinced myself to get more into speaking. I was like, if I could yell at people for an hour to motivate them, and this is from college, I was teaching those classes, then surely, I can talk reasonably to people with a microphone. Use your past experiences, really tap into what you've already done to really become that person that you're meant to be. 
It's almost like you're telling yourself a story. 
Here we go, back to the stories. 
Yeah. You're telling yourself a better story that helps you to feel empowered rather than disempowered. For example, I used to believe that I was getting worse with my memory. Then I found that I still was very, very good at remembering numbers. I can still remember numbers from my childhood, for example. That was very empowering for me to recognize. 
It's not true that my memory is getting worse. What's truer is that I have an incredible knack for remembering numbers. Then it became more of a self-fulfilling prophecy of, well, if I'm good at remembering those, I'm also good at remembering people's names because now, I care more about their names since I learned that that's something they feel. You care about them when you remember their names. 
Anyway, that was really helpful. It's just a better story to tell myself. That helps me with my identity. That identity shifts then kind of helps everything else fall into place. 
Take notice of which stories are empowering and disempowering.
It does, it really does. Stories aren't just what we're telling customers, clients, and our children at bedtime stories. They're the important stories that we're telling ourselves every single day. Just take notice of the stories that you do tell yourself. Which ones are empowering, and which ones are disempowering? 
I actually have a text that shows up every single day on my phone. I created a zap that says every thought is a bullshit story, so tell yourself the right story. I remind myself of that as a text message that comes in at 5 AM every single day so that I see that first thing in the morning. It's like, all right, what's the story I want to tell myself today? What story do I need to change? 
That reminds me of the book that Marisa Peer just came out with, which is Tell Yourself a Better Lie. 
I like that title too. I think I've heard of that. 
I just interviewed her about that book. That's on my other podcast, Get Yourself Optimized. Great episode. That's the second time I've had her on the show. Both interviews are outstanding and well worth your time to listen to. 
I'm definitely going to go listen to it. 
Yeah, awesome. 
I love that. 
I'm curious. If we were to give a next action that's specific and hard to kind of wiggle out of, what would it be? Maybe put together a pitch for a speech that you send out to your local Lions or Rotary Club chapters to try and get a yes to speak to a group of people in the next month, what would be something that you would give us homework? 
Look at your warm market.
I love that question. I get this asked all the time. I tell people to make a list of the places that they're already part of. Look at your warm market. If it is the Lions Club, if it is a chamber event, if it is some sort of a mastermind, if it is even a Facebook community that routinely brings in some speakers and they do some live streaming, just raise your hand to those. 
Make a list. Be willing to raise your hand, which means you're probably going to have to reach out to them. But I would tell you to reach out to them and just not say, hey, hire me as one of the speakers, book me as one of the speakers I'm more of a fan of, let's open the door to the conversation. What I would say is to find out who the decision maker is and just ask them how they go about booking or finding and booking speakers. 
You're just being curious about the process so that you can then ask them, well, here's what I could speak about. Would this be of any interest? They might be like, oh, in your case, Stephan, like SEO. Actually, we were going to do this business SEO idea in the spring of 2023, but you never know. It may not be right now. They may have a plan that's already set in place that they're looking for speakers to fill that plan, but you don't know unless you open the door. 
You have got to plant the seeds. 
That's right, and that's how things grow. In fact, for one of my clients, there was a cruise, a marketing cruise. She's out in Seattle, and she really wanted to go on. Two years ago, she sent them a pitch. 
Of course, we all know what's happened in the past couple of years. The speaking industry, and especially the cruise industry, was a little non-existent. She got an email this past spring that said, "We'd like to bring you on as a speaker. It took two years for that seed to plant, for that seed to sprout, but it does. Sometimes, you have to be a little patient with all this too. 
We're in it for the long game. 
That's right, and it's a definite long game. 
Yes. This was great. I'm really grateful to you for sharing your fabulous stories with authenticity, vulnerability, and all your wisdom. If our listener or viewer wants to work with you, have you spoken at their event, just to learn from you, or just follow you on all that, what's the best place for them to check out? 
Some of the best places are my website, speakandstandout.com. I'm over on Instagram, @laurieann.murabito. I also have a podcast called Be In Demand with Laurie-Ann. Those are some great places where people can learn storytelling, can learn how to pitch, where to look for speaking opportunities, and what speaking opportunities are because I think that speaking needs to be redefined to fit not only your lifestyle but also your business plan. 
Thank you, Stephan. It was really a pleasure. I knew that we were just going to have an interesting conversation. 
Yeah, amazing. All right. Thank you so much, Laurie-Ann. Thank you, listener. Get out there and make hay, but also make it a great day. We'll catch you in the next episode. I'm your host, Stephan Spencer, signing off. 
Important Links
Your Checklist of Actions to Take
Use my voice to get my message out to the world. My voice is a tool that can be used for standing up for what is right rather than what is easy. Using my voice for the truth is important to create a better world.
Stop procrastinating. Don't waste another second making excuses for the things I have to do. Procrastination can restrict my potential. 
There's power in stories. My whole life is a story. I need to connect the dots and share them with others so they can see the lessons in that story.
Don't tell my stories play-by-play. Instead, take time to craft my story and weave it into a conversation, so it flows naturally.
Learn to overcome my fears. If I don't overcome my fears, I will never move from where I am. Instead, I need to develop a growth mindset and become a person of action, change, and success. 
Join speaking events and conferences to level up my speaking ability. There are a lot of events and conferences that will help me become a better orator, craft my speeches, and more.
Learn to attract my audience's attention at the beginning of my speech. Taking an audience-centered approach is important because a speech is more effective if the presentation is created and delivered appropriately.
Structure my speech. The structure will help me have the confidence to show up with a different energy. Also, a good structure will help me remain calm, stay on topic, and avoid awkward silences.
Raise my hand for speaking opportunities. Don't expect to be asked. Open the door and ask people if they're looking for speakers.
Visit Laurie-Ann Murabito's website to learn more about storytelling, how to pitch, where to look for speaking opportunities, and much more. Also, listen to her podcast, Be In Demand with Laurie-Ann.
About Laurie-Ann Murabito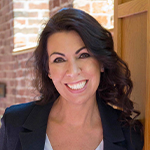 Laurie-Ann Murabito, Business Mentor & Speaking Strategist, working with online business owners to communicate with confidence and leverage speaking opportunities and be positioned as the expert, attract high-end clients and monetize their authority. Speaking today is so much more than stages and it's the fastest way to grow your brand and bottom line.