How can you build connections and relationships with your audience? Many entrepreneurs don't know this, but it's through YOUR STORY! How you tell your story will either rouse your audience to action or undermine your value proposition.
Today's guest, Stephen Steers, has consulted, advised and led workshops for more than 500 companies from 25 countries. He learned that effective sales is about listening, learning, and connecting through stories. According to Stephen, the better you articulate your story, the more an audience will resonate with you.
In this episode, we discuss leveraging your stories to get your customers excited and compelling them to buy. Stephen shares some of his tips and tricks on starting a conversation at a networking event or a conference, and how to be memorable to the people you meet. He also explains the framework he developed called Superpower Storytelling.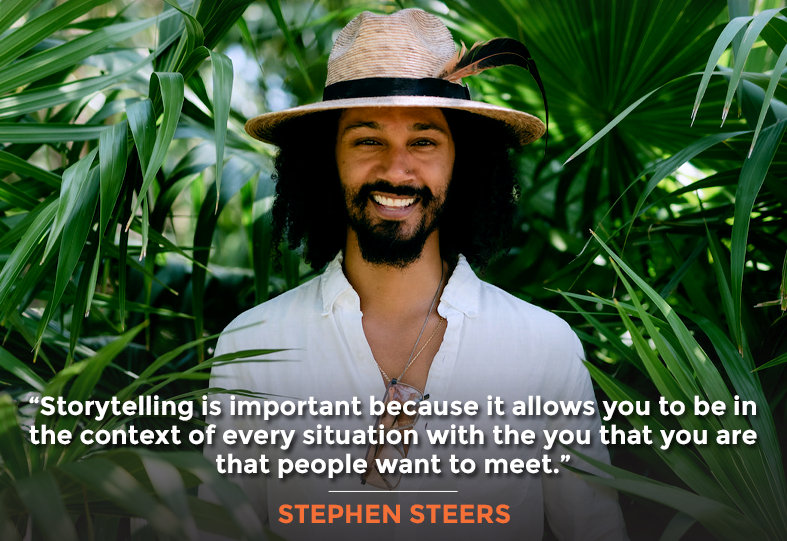 In this Episode
Transcript
Stephen, it's so great to have you on the show.
Thank you for having me, Stephan. Absolutely, a pleasure to speak with you again. Thank you.
We met through Joint Venture Mastermind (JVMM), a mastermind we're both in. I believe nothing's a coincidence, so here we are. We had a nice chat on Zoom and now we're having this conversation.
And now we're here. A lot of synergies we had.
Yes. If you could distill into just a minute or so, what would be your unique advantage, your distinct advantage that no one else has in regards to sales, storytelling, sales conversations, and just what your unique ability is all about?
It's definitely my hair. That's definitely what it is. My parents, I blame them for it. That lets me stand out in the marketplace.
Of course, for our listeners, they can't see that. Only folks on video will be able to see your amazing hair.
In lieu of not being able to see my hair, what I teach people is how to tell the stories that get their customers excited to buy. What that means is, I work them through something called the superpower storytelling framework, which allows them to use their own personal individual stories. 
Storytelling is important because it allows you to be in the context of every situation with the you that you are that people want to meet.
Click To Tweet
We restructure them and run them through the framework, so that they can be the most you, the most them that they are on any particular company outreach or in the real world, and help them become the most interesting person in the room with who they actually are. 
I firmly believe that who we are is the most interesting thing about what we do. Most people don't leverage that enough because we are humans solving business problems in a human context. I want to see that come back to the marketplace. I'd say that's where I start to be a little more unique in the space of storytelling and sales.
Would you say that most people in the sales and marketing environment are talking about what they do versus who they are?
100%. They're not talking about who they are or what they do in terms of the people they want to serve. It's always me-centric, me this, me that. This is why you should pay attention.
An example might be, hey, I went through this. Here's what it means to you if you're experiencing similar features or situations. Here's what you should do next. If you want to talk about that, let's have a conversation. 
You need to speak to your audience.
It's (I think) poor marketing. You know this as well as anyone, is you-centric. You need to speak to your audience. The only reason you tell stories is so your audience can see themselves in the story and say, yeah, that's something I've been through, too. Maybe I can trust you to maybe help me understand or get to the next level of where I want to go.
How did you end up becoming an expert in this area?
I chuckled because I was a begrudging expert in the area. I've been in the sales game probably most of my career, about eight or so years of doing sales on the enterprise side, then I got into the coaching side of the sales business. I love that side because you really get to see sales stop being a five-letter-word and become a skill that people are like, oh, I've been approaching it all wrong. I love seeing the lights go on in people's minds when they get to that place. 
I say I became an expert at it because I had a deep conversation in late 2020 early 2021 when things were a little slower in my business than I wanted. I was like, dude, here's what I'm dealing with. Here's what happened, and he's like, I don't want to buy that from you. I want to buy your storytelling ability. I want to buy how you help people be more confident. I want to talk like you. I want to sell like you sell. I was like, yeah? He's like, try it out. 
So I made a post in another group I'm in and the response was great. From there, it's just kind of been a really natural way to start conversations with people and it's so much easier to talk about storytelling. It's like, hey, how are your sales? It's a nice little bit of honey to draw people in and help them be better versions of themselves, and in turn have better businesses as a result.
How do you start a conversation with somebody you've never met before? Go up and approach them at a cocktail reception, at a networking event, or a conference? How do you approach? How do you start the conversation? How do you weave in your storytelling?
You're asking the tough ones today, Mr. Spencer. If it's an in-person physical event, I would hope that I know who I would want to talk to first so I'm not just flying blind. 
Who we are is the most interesting thing about what we do.
Click To Tweet
Let's say I see someone who's like, yeah, I definitely want to make sure I talk to this speaker, as a quick example. If they've spoken already, I think that's a great thing to mention. If they haven't and they have a book, I will have done my research. I will go up to the author and say, hey, I read your most recent book. I love in chapter three this particular point. Is it cool if I ask a couple of questions about it? And he'd be like, yeah, tell me.
We jump in and say, yeah, that reminded me a little bit of something that happened in my own life, which was X, and that led me to think Y, which is kind of why I started my business. I was wondering, would you be willing to get on my podcast so I could share this type of conversation with the world as well? That would be one example.
In other ways, you could do it if it's not so hyper-specific. Conferences are interesting. I think people want to be super, super, like I hit them over the head with this incredible story right off the gate. I think that's a misnomer to a degree because stories are about humanizing a sale, a context, and a situation. That's why they're important.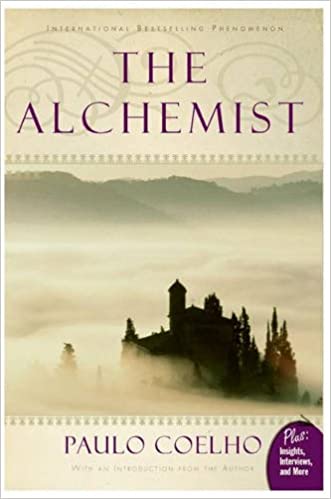 It's not as much that, oh, I have this amazing story everyone needs to hear. There are a few things that are annoying or useless as a story that's told out of context, but why are you telling me this? Yeah, it's great story, but what does it have to do with things?
To start a conversation in an event context. One of the things that I do is I'll compliment someone on their shirt. Hey, I like that shirt. What brings you here to the conference today? Now we've put that down, oh, I'm here to meet this person, that person, and to learn a little bit about this. Then you can bring in context. You deliver context.
A question I also like after you've talked to someone for a little bit to kind of qualify them (for lack of a better term) if there's a good story to be told, and also set a positive association between you and them, is what are you excited about? Any person who has something they're excited about is going to tell you something really uniquely personal, probably.
It's probably not going to be like, oh, I'm going to have a sales call tomorrow. It's probably going to be like, oh, I'm going camping with my wife in the mountains of California. We haven't been there in three years. We're really excited or whatever that is.
What that does is it allows you to meet the person, not their position, which I love. Then it allows them to think of something exciting and positive, and they associate you with feelings of positivity, which allows for ease of conversation. That's the first side.
Again, if you're doing it right, you have a longer story you can tell through future interactions. You can ask after them for the things that they're excited about, share resources, and see how that applies to your own life as well. Those are just a few, but there are many.
If you're doing it right, you have a longer story you can tell through future interactions.
A couple off the top of my head that I've used. I don't know if I've used this one. I'll just give it as an example, though. I'm curious to hear your take on it. Walking up to the person, so what's your story? Another one might be, hi, I'm Steph. What's been your best takeaway so far from this conference? Or what's been your best takeaway from today?
I love those. Those are great, too. I put a twist on the first question where it's like, what's your story in 140 characters or less?
Yeah, I like that.
It gets a laugh and then they get thinking I'm a student, I'm an entrepreneur, I'm an author. I like horseback riding. Then what about you? It just makes it fun and light. Especially in introductions, making it human, fun, and light is more interesting than not. If you can be a little unique and funny with it, you'll be more memorable.
How do you make yourself memorable?
Again, for those not listening, my hair is a pretty big feature of my brand, if you will. Not a ton of people look like I do with a huge bouncy hair, let alone over 30, so whoo. For as long as I can have hair, I'm going to have it. That's one. I'm kind of tall as well, so I stand out in a room, big hair, tall. Those are definite things that grab people's attention and eyes.
You should wear platform shoes.
I'll invest after this call. I'm from New York City and in the winter, I wear boots, so another two or three inches taller. That really throws people for a loop. We got rid of winter a while ago, so none of that. 
You're asking how I introduced myself in a way that's interesting?
How do you make yourself memorable? It's not necessarily in an introduction. If you're on a phone call with somebody, you don't see them, they don't see you. They don't know your hair. How do they remember you a week, or two weeks, or a month later?
Okay, we're asking different questions here. I think and I've seen in my career, people I've worked with, clients I've done well with, people remember you if you ask more about them. Someone's favorite topic is themselves. There's no sweeter sound in the world than one's own name.
I want to make sure that I'm listening to them.
I take that very, very seriously, especially in a sales context or if someone is kind enough to take time with me to speak to me. I want to make sure that I'm listening to them. If they want to learn more about me, which at some point they probably will because I'm actually curious about them, it works well.
I also want to stress here, everything we're talking about today, asking these questions only works if you're actually curious about the answers. If you're someone like, oh, I want to get good at storytelling so I can get people to buy stuff from me and they'll do it faster. Like, yes, yes, of course you do. But you actually have to be curious about people because they can tell when you're not.
If it's a loaded question to just get the answer you want, so you can like, all right, here's the pitch, it's hollow. I think you're putting yourself further behind the eight ball. You're not being human, you're being a product.
Totally agree. It comes across as inauthentic. You clearly have an agenda. Even if you think you're fooling people, you're not. If you have that question when you walk up to somebody, so what's your story? You're just waiting for them to finish or take a breath even, so that you can say who you are and what you sell. They can sense that a mile away.
Another thing, too, conferences in person. Again, since we started with that example, keep it going. If you saw someone wearing a weird jacket, or has this interesting pin, or something, like, hey, what's the story with that pin? I had to come over and ask you about it.
Sales is like dating.
I hate making this example, but it's a good, inept one. Sales is like dating, unfortunately. But let's say you were dating or you're confident enough to go up to someone who you wanted to see. You're interested and you just said, 'hey, you're really attractive.' That's okay, but they probably heard it before. And it took no energy, or no effort, or no discernment for you to mention that to them.
If you instead said, 'those shoes you have on are awesome. Where did you get those? I really liked those.' Or 'those earrings you're wearing are beautiful. What's the story behind those?'
Finding the individual's style point, the thing that they did. If it's an author and they wrote a book, what is the book's about? Show you did some research that you came up with it specifically for them and then you will now have their attention.
Putting that back in just the phone context, if I'm getting on the phone with someone, I've done at least a small amount of research to know where they're from. Before I get on the call, what the context of the call might be? And just some personal details about them that I can find, so I have something to talk about them with and show I'm interested in learning about them first. Once I get past that barrier, it's much easier for them to open up to me about business or anything else because they're like, oh, you're actually talking to me. You're not just sending this to everybody.
People need to know that you're talking to them.
My last part on that is today's marketplace is much more savvy than it was three years ago because a lot of people had to stay home. All the typical spray and pray and standard everybody-gets-the-same-message stuff, ran its course over the past two years. People need to know that you're talking to them. That's why I think storytelling is important because it allows you to be in context of every situation with the you that you are that people want to meet.
You have that person available because you're not like, wait, what's my story? Hey, you're much more clear about who you are. That comes across in everything else that you do as well, which builds trust.
When you were talking about dating analogy, I remembered some of the stuff I learned from Neil Strauss and his mom. I'm attending his workshops, being in his mastermind for a while, and how they're these direct openers, and they're indirect openers.
The indirect openers are a bit more savvy or easy to start a conversation and not look like you're after something. An indirect opener might be, you're walking down the street in New York City and you're trying to open a conversation with somebody. Maybe the person just got bumped by somebody else.
It seems like you have to wear a suit of armor just go outside these days in New York City and like, yeah, wow, that was super rude. Hey, I'm Stephen or I'm Stephan. It's an indirect opener. Then the direct opener is walking up to the person and just saying, what's your story or whatever? Indirect is easier to kind of slide into a conversation without seeming like you're after something.
It's contextual, indirect. I have a funny one from my days in New York City. There's an area in Brooklyn where you have to get off in Williamsburg, and there are four or five blocks towards the water where there are no trains. If people are walking off that street, you're going to be together on the same blocks for a while.
I saw this beautiful woman. She stops at the street. I walk past, and then we meet up at the same stop, and then we meet up at the third block. And I was like, we got to stop meeting like this. She laughed and then I said, 'hi, I'm Stephen.' Then we exchanged information and hung out a few times after that.
I like that. That's an indirect and super contextual. I want to come back to that, too. There's a war on context in general. I think people think they're above context and that people will get them in whatever way that they put a message out. That's just not how it works.
Nothing is for everyone.
There is nuance. There is subtlety. There is time, attention, and care, because we're not for everybody. Nothing is for everyone. That's why certain businesses do well and others don't, because they know who they serve and they know how to speak the language of the people that they serve.
That's why people have really healthy relationships. They know how to talk to each other, and know how to ask the questions, and answer the questions, and build rapport through building a story together.
I think if you approach things from a contextual angle first, like how can I establish some context that shows that I really want to be here with this person? Whatever context that is, you're so much further ahead and you will be instantly more memorable because your approach is one of thoughtfulness and not of 'me-fulness.' I just made that up right now, but that's we'll call it. Me-fulness.
For sure. Give us an example of a signature story that's pretty short but really impactful, memorable, and moves the conversation forward, moves the potential stale forward.
I had somebody asked me why I do what I do. I have a couple of variations of this type of story. But more than anything, sales (to me) is a life skill for people. I remember when I was in Brooklyn as well—I'm a New York City native here, a real one—I was working at a bar in Williamsburg as a barback during the 2009–2010 recession. It was the only job available.
I was a janitor, basically. I clean up the bar, take out the trash, all the ugly things that keep people liquored up. I was doing all that stuff. One particular day on a Sunday, I had to take out the trash. I do this first thing in my shift. It's a small alleyway I got to squeeze in. There's a restaurant as part of the bar. There's an old barrel of spitfire oil. Right in the alleyway, I got to squeeze through and take out all the trash. I get down to the last bag and it just won't come out of the trash.
You have to be curious about people because they can tell when you're not.
I'm pulling it as hard as I can. Finally, it comes loose. There was a liquor bottle inside. It catches the lid of the 55-gallon drum of fire oil and it goes onto me and into the bar. Thankfully, it was cool. It's spilling everywhere, all inside.
Shrimp crumbs covered the entire half of my body. I dropped the bag of trash and I walked into the bar to go quit my job because I was like, this is gross. I'm out. You guys have fun. In that literally three steps, it was like, oh, wait, you don't have anywhere else to go. You don't have anybody else you can call. You don't have anything.
You got student loans due on Wednesday and today's Sunday. You need the money from tonight to pay. And I was like, man, I just don't have anything. I don't know where it came from in that moment. I was like, this is going to be your lowest point. You're going to come up from here and you're going to have what you need to have from here.
I stayed and I cleaned up. Then on my way home, I found a perfectly good bookshelf that I was able to carry. I carried it home, I painted it, sold it, and I had extra money. And I was like, oh, I can sell my way out of things. Why do I do what I do? It's because I realized that if you can help people solve their own problems, your problems can be much smaller.
That has just compounded with compound interest to learn more about how to help people solve problems. I will never go back to that low point again because I've experienced it, knock on wood. That's why I do what I do because everybody should know that they have control over anything they experienced in life. Even if it's a really ugly, terrible thing, there is a way out. Sales is a pretty good way to get out of it, too.
Yeah. I like that story because it's got a good moral to it. Don't act out of reactivity. Pause, take a breath, and reevaluate before you take an action. Respond instead of react. That's a really good lesson.
It's also great storytelling. Very cool. It makes you also more relatable too because you had your story of struggle. You had your rags to riches.
I teach people how to tell stories that get their customers excited to buy.
Click To Tweet
I'm still on the way to riches, yes. Definitely rags. How about you, Stephan? How about you? Why do you do what you do?
I do what I do because I want to reveal light in everything I do, whether it's this podcast episode we're recording right now or it's a sales call of which I've had at least one today. I do SEO consulting and I have an agency. Plenty of sales calls that I do with prospects. I just want to reveal light.
If I can help somebody, even if they couldn't possibly afford me or my team, if I can make the world a better place just from having that conversation, or doing that thing, or come with a higher level of intention, that makes it all worthwhile.
If I just show up with my own agenda and I don't have this intention to reveal light or who want God's miracles, then it just is a whimper instead of a bang. If I make that part of not just what I do but who I am, my identity, then I get that all the time for myself.
It's almost like It's in my muscle memory. I didn't want that story to be shared. I suppose I could still tell a story about that. There's a lady that I spoke to, a prospect. I was really helpful to her. She couldn't afford me. I gave her some suggestions. I recorded the call. I sent it to her afterwards, so it was really helpful. I gave her a bunch of free advice.
It's kind of like Jay Abraham's Principal Preeminence. Just leave them better off than you found them, essentially. I sent her to someone else to work with because of her available budget. She contacted me a day later and said, you know what, I'm going to find the budget. I'm going to work with you. She's a client now.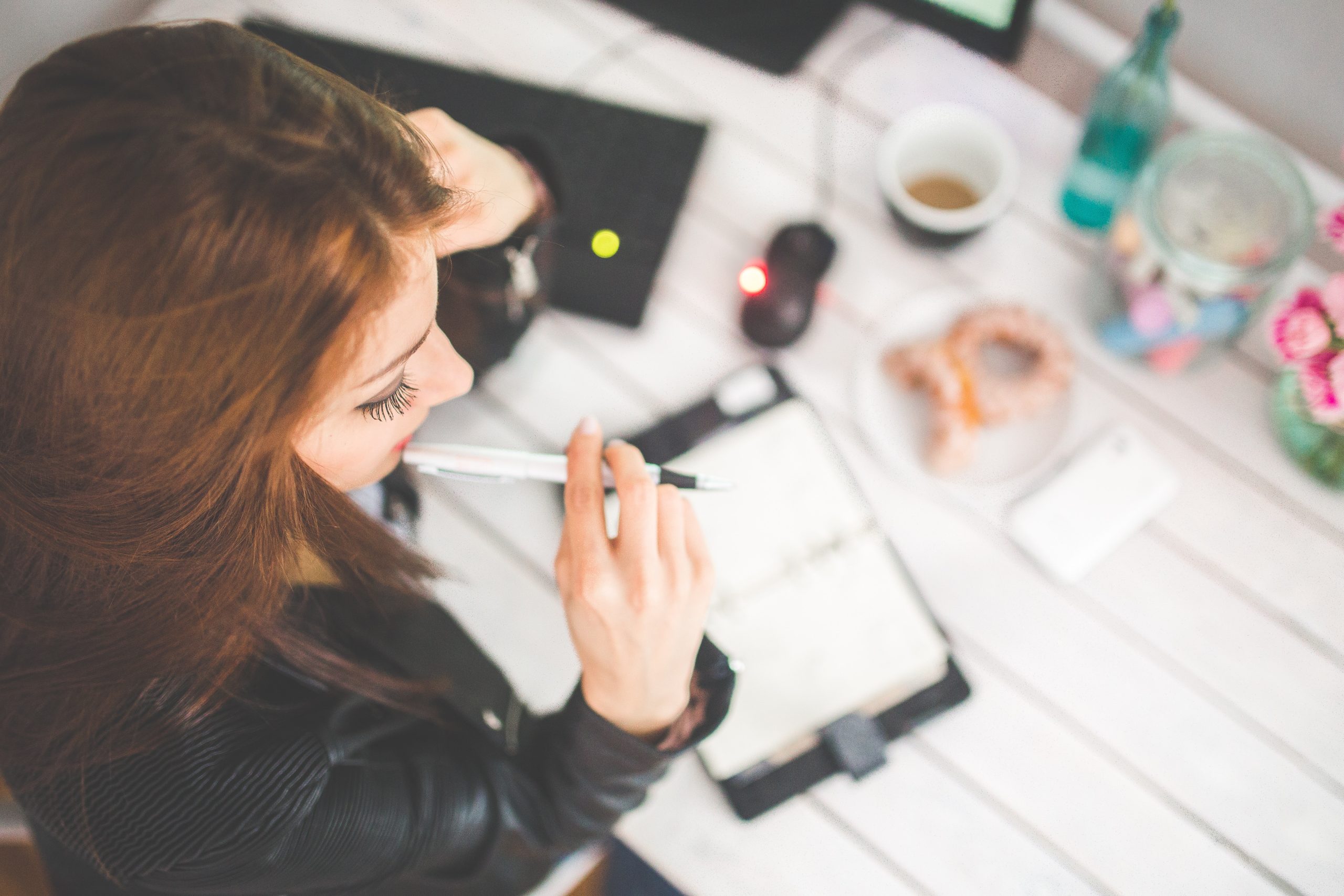 Congratulations. Again, humans solving human problems in a business context. You built her trust. You helped her see herself in the results that you can provide. That's awesome and congratulations.
Thank you. There are so many crazy outlandish stories that I incorporate. That one's pretty tame. I just came up with it on the fly. Some of the stuff is literally beyond belief for many people, some of this more spiritual stuff that's happened to me in the last year and a bit or even in the last eight years.
Even just finding my now wife was an absolute miracle. I have a bunch of signature stories that people won't forget. They're not really sales stories. They don't move a sales conversation forward, so I don't tend to incorporate those into a prospect call.
Some of them are probably possible to deploy, depending if they've run through a certain framework, which we can talk about a little bit as well.
Yeah, I'd love to talk through that framework. This kind of brings us back to an earlier point. If you're in a dating context or a pick-up context, you need to calibrate. You don't just walk up to the person and say, so, what's your story after the person just got their foot stepped on by some rude stranger? That's totally not the right timing.
You've missed contextualizing the situation, so you got to calibrate. This is no different of a situation. If you've got an incredible story, big spiritual awakening or whatever, and you want to tell the world, bite your tongue and let them tell their stories. Let them show interest and be interested before you're interesting.
If you're interested in them, and then they are sharing their awesome stories with you, and they show that this is something that they're aligned with, then you can share one of your stories. But yeah, calibrate.
People will remember you if you ask more about them. Someone's favorite topic is themselves. There's no sweeter sound in the world than one's own name.
Click To Tweet
Calibrate less to detonate.
Let's walk through your framework. Again, your framework is called the Superpower Storytelling framework, I believe.
That's correct, Superpower Storytelling. It's comprised of three sets of three. The first is the three audiences you're probably going to encounter if you're in business, potentially in life too, but you're thinking about anything external. So your prospects, your investors, and obviously, your marketing. You're putting stuff out to the world. This is a type of audience you need to take into account.
The second would be internally. You have a team of people who help you in your company, employees. Maybe you have co-founders. There needs to be some type of shared story between you all so you're always on the same page and rowing the ship in the same direction.
The third one here, this is where it gets a little more flexible. This is like life. If you're speaking on stages, or you're talking in workshops, or you're on podcasts as an example, what are stories you can leverage about who you are in different contexts so that you come through more than other things?
In your case, Stephan, the spiritual waking stuff that might not work as well in sales calls directly, unless it's properly calibrated, it most certainly would work well in a podcast format because you'd be like, hey, here's what I got out of that. This is why I approach my business in this particular way or something like that. It would work really well in a podcast. It's unique to you and your experience in why you bring the light to people.
You can be afraid to polarize, too, because if you're worried about the person on the other end listening to that podcast interview and thinking, oh, I don't want to work with this guy because he's too into the woo-woo stuff or he's what one person referred to as a God-botherer.
Really?
Seriously, yeah. And he would use that term regularly, like anybody that went to church. Not that I go to church, but I found that particularly weird and unappealing. That term did not resonate with me. He's an interesting guy.
This is direct. But going back to your point there, too, right off of that, we're not for everybody especially in business. You want to serve a specific subset of customers to help them achieve a certain goal. That's what we're here for.
They're coming to you for SEO work, not necessarily for design. That's okay. That's good, actually, because you're great at SEO. That's why you should be talking to me. I can tell you what design might help with some SEO, but go to a designer for that.
I think that's okay. The example I like for this is the Tesla Cybertruck. You will sell them and find someone who is indifferent about it. People love it or they absolutely can't stand it. That's what you want in anything you do because you know exactly what side you're on with it.
Be like the Tesla Cybertruck. Be polarizing, be direct, and the right people will love it, the wrong people will repel, and that makes your life easier.
Yeah, and certainly is memorable. Trying to remember the differences between a Hyundai Sedan and a Kia Sedan, I don't even know the names of those models, let alone what they look like. But Cybertruck, I totally remember what that looks like.
Now we know what our audiences are. How do we know what we're going to tell these people?
You totally remember. It knocks you out of your normal sensory expectations immediately. But what? Why? That's a great segue into the next part of the framework, which is the three questions you have to ask before you tell the story. Now we know what our audiences are. How do we know what we're going to tell these people?
I run people through three questions. They are as follows. The first is, what does your audience want to learn or achieve? If you're going to tell them the story, what do they want? Remember, it's about them.
There's a quote I love by one of these ancient Greek philosophers, the kind that only has a single name. This gentleman's name was Horace, rest in peace. He says, "You need to change only the name and the story is about you."
Any stories we're talking about. Let's pretend we're talking about your company, Stephan. They want to have really high rankings on Google like some of your other clients are in there. You're talking through some of the great things that you've helped clients to achieve. They're like, well, maybe I can also achieve these great results. They just substitute their name in.
It's something simple, small, subconscious, but they can be like, oh, I can see myself getting to that place. Or in the terms of spirituality, I, too, can share my life with the world. I get it. Those are the kinds of things.
First, what do they want to learn or achieve? Write that down, get clear as day on that, and be able to take that in front of the person so that they are getting what they need and want out of the conversation and out of a story that you might potentially tell. That's why it's important to know which audience you're talking to because different audiences require slightly different things of us and of our business or from our personalities.
The next question to ask is, what do you want your audience to feel? That's how it ties in. What do you want them to feel? Remember, we're emotional beings. Whether we like it or not, I believe 95% of buying decisions are made subconsciously.
There is a gut-level instinct that we always use to make all of our decisions.
We back into anything we buy or do with the other 5% of our logic, where we're like, oh, that's positive ROI. It makes a lot of sense with this company or that company. But there is a gut-level instinct that we always use to make all of our decisions. That is where building rapport, being human, sharing the light that you have, and being you, helps bridge the gap to increase your odds of a favorable decision within that 95% decision criteria that people make.
If you label the emotions you want people to feel, you're able to understand where they are with what they've told you about themselves and then calibrate which story to share with them that also allows you to align with that.
I want to say something really important here. This isn't manipulation stuff. You have to actually be curious about a person for this to work. They'll know immediately if you're not. That's why it's important to understand these things for yourself.
People will know immediately if you are just putting it on. Make sure you understand that before you start jumping out here telling stories to people. That's what do you want them to feel.
The third, most importantly, the thing that people really, really get wrong a lot with storytelling is, what do you want people to do next? Now that they know the story, now that you know what emotions that you want them to feel, and they know what they want to achieve, do you want them to listen to your podcast? Do you want them to download your SEO guide? Get on a call and follow you on a social media platform?
What are you asking them to do? Be able to label that and be clear about that, so that you know where you're pointing towards within a place of context to keep the interaction going and continue to build the relationship. Those are the three questions.
Very cool. Walk us through, for your business, what some of these three questions would be for a particular audience. Let's say it's your prospect and it's for leading workshops.
Okay, with my framework specifically?
Yes. Use your framework. The audience is a small-ish company but able to afford you. The questions that we're going to walk through are those three for that audience to sell your workshop services.
Okay. First, let's play the game here. Let's say it's a startup company. They're hiring like crazy, they just raised some funds. They are growing way faster than they potentially even know what to do with. I would mention something like, hey, what do they want to learn or achieve? How to build alignment inside the company to build a cohesive culture and to have your best sales year ever?
Those would be the two things they might want to learn about. That's what they want to learn to achieve. The emotion I want them to feel is potentially a little overwhelmed or confused, and that there is a pathway. That is by, hey, sign up to this workshop or masterclass, where you can learn some of these things and how to think about it, so that you're coalescing a series of principles that guide your employees directly in the path and that get your customers to say, yeah, that's me.
It's good. Are you normally teaching your workshops in person or on Zoom?
It's almost been exclusively on Zoom. I haven't been traveling the world doing stuff since 2020. The last workshop I gave was in Istanbul in February and into March in 2020. Everything else has been online.
I kind of liked the online thing because it allows me to work with people in so many different places. I think that's just much more fun to my own personal story, if I may be me-ish again. But yeah, I've done both.
When you were in Istanbul, was that your first time?
That was my first time. Beautiful city.
What was the most memorable part of that trip for you?
That was a tough time. I actually talk about this story in some of my workshops. But since we're talking about like sales and storytelling as well, there's an area in Istanbul called the Galata Tower Square. Have you been there, Stephan?
No. I did at the airport, so not the same.
Asking questions only works if you're curious about the answers.
Click To Tweet
It's a tower that was built (I believe) in the 12th century. It's a couple of hundred feet tall, nothing huge. A 200 feet, maybe, but the tallest building in the 12th century. It was built to catch fires. They could see fires across the city and go and put them out, et cetera.
In this area, it's really hilly. I had one of my few days off there. I was there for about 10 days total. At one full day off—horrible jetlag and everything else—I'm going to see this city. I'm going to see it.
I get into this neighborhood at the bottom of the hill and I start winding my way up. As I'm walking up, a guy who's a shoe shiner walks past with his big kit and passes me on the hill, and his brush falls out of the case. I looked at it and I'm like, ah, this guy's got to know it fell. It wasn't quiet, but he just keeps walking.
My parents raised me to be reasonable citizen. I turned around and call after the guy. I speak no Turkish at all, less than zero. But I waved at him, I'm like, 'merhaba,' because that's Hello in Turkish. It's the one word I know.
He turns around. I pointed his brush and then he starts walking back. I make my way. He comes up and said, wait, wait, hey, wait. And I said, yeah, what's up? He's like, I shine your shoes.
Thank you. I feed my family with this. Allah will bless you. Allah will bless you. And I was like, no problem, man. Have a good day. He's like, no, I shine, I shine. I left because I have on Vans. I don't need my shoe shine.
I start working my way away from him strafing to the left. Literally at the same moment I do this, someone on the kitty corner, three storeys above and an apartment just happens to pop out their window and they say, hey, in English, which is really weird because I understood this. I was like, what the heck's going on?
They're like, you always drop your brush and bother the tourists. Leave them alone. And I'm like, ah, this is how he gets leads for his shoe shining business. He drops the brush in front of people.
When I talk to people about storytelling, storytelling is how we drop the brush in front of our clients to potentially help them and say, yeah, I want to have a conversation. I also want to state, that guy's particular program is manipulative, but the bones of it are something that we can figure out how to use to be more authentic and drop the brush in an authentic way that invites people to come and talk to us.
That's by far the most memorable thing I have from there because I was like, how can I do that in a more customer-centric way that's not manipulative? I think that bridge is done with storytelling.
Yeah. One way that's a little less manipulative but still maybe somewhat manipulative, that kind of builds on that idea of dropping the brush in front of your prospect is peacocking. Again, this is from the world of…
From Neil Strauss, yeah.
Yeah, wearing a fancy velvet hat with a big feather sticking out or something.
Sequined blazer, yeah.
You can't help but to mention, if you're talking to the person. That's an interesting hat you got there. It's a conversation starter. It's a brush you've drop in front of the tourist. It's a little less manipulative.
It's just a way of standing out and reverses. It seeming like they are needing to chase after you and give you the brush back. Otherwise, you're going to lose it. That may be something that you might incorporate into your prospecting, but do it in a way that it feels integrous.
Yeah, and then going back into that thing of integrity. It depends on how you're putting that in front of people. A sequined jacket or a feathered cap are great to have people notice you. But at the end of the day, I'd like to stress the folks as well, style is style. Substance is always substantive.
Be able to be the person you want to be as you draw people in.
If you're going to draw people in, make sure there's something there when they arrive. I've been at many conferences, where the guy has on the craziest jacket and it's like, I don't want to talk to you. After two or three sentences, it's like, get me away from this person. There's nothing there for me. I'd say be able to be the person you want to be as you draw people in. Again, move from a place of integrity and most things will work out in the right way.
If it's somebody that you go up to because they're wearing a really interesting orange suit or something like that, and then they end up being very uninteresting, and only trying to bulldoze you with their offer, that, of course, makes them unappealing to talk to. I think it's a part of our responsibility as humans not just in sales or marketing context, but just as human beings to be the spark of the divine in every person, even somebody that kind of repulses you or makes you feel really uncomfortable, because we all have that spark of God in us.
If you work towards developing that skill to see that in everybody, like you go up to a homeless person and normally just give the person money and walk away, but what if you had interest in their story or in their well-being and you struck up a conversation with that person? Not because you feel sorry for them, but because you see that we're, as Ram Dass would say, all walking each other home.
That's deep. That's really deep. Yeah, you have to see people. I think that's the other side that I find infinitely interesting about storytelling. It allows you to see people and people to see you.
You hear the word vulnerability and authenticity batted around and stuff. I know when I've written about stuff I've actually gone through, the lessons I've learned from it, and put it out to people, the responses are awesome. People are like, oh, thank you for sharing that. I've been feeling the same way, man. I didn't know if it was okay to talk about that.
I don't have anything super crazy, crazy, that I wouldn't tell publicly necessarily, but people are like, man, thanks for sharing that. That made my day. That's really cool. People appreciate when you can be yourself, you can be vulnerable about it, and then encourages others to be the light that they have in themselves as well.
You have to set an example.
You have to set an example. Especially if you're talking in a business context, you want to work with people who you know are who they say they are and do what they say they do. If you're able to outline that, share that, and be the way you are about that, people will come towards you and they're going to send other people to you as well.
Yeah. What's the most vulnerable story that you share in a sales or marketing context? I know you shared a pretty vulnerable one where you were working at that bar and taking the trash out. Do you have anything even more vulnerable that you share?
You put me on the spot here. Yeah, I have one. I don't know if I've shared this one really a lot publicly. We might have talked about this in our first conversation, but we're here. We might as well.
I've been a consultant for a number of years. I typically, before the world shutdown, would be traveling every six or eight weeks to another country or another city doing workshops or whatever you have, you name it. When everything shut down, it was a really tough time. I just couldn't put that energy anywhere. I can't go anywhere. I can't talk to anybody. I can't do anything.
Living in New York City at that time, I saw that that stuff wasn't going to end. This is summer of 2020. I was like, this isn't going to end any sooner. Once they flip the two weeks to one month to maybe to the next month, I was like, this is not going to end well.
I started to see my light kind of starting to dim. I felt that a lot in myself. Again, not a unique story, but it is mine. I talked it over with some really good close friends who were like, yeah, man, you don't look too good, what's going on? They're like, hey, you should probably do something about that.
Talking over with one of my best friends at the time who lives down here in Mexico where I currently live, he's like, dude, you don't look good. You need to get out of there. You can come down here, it's cheaper. It's better. We're pretty open and there's a beach. You can figure yourself out from here.
I sat down. I talked it over with my parents. They didn't like it, but they understood my reasoning. I got their blessing and that's big for me. I decided to move countries. In the middle of a pandemic, I decided to leave New York City and move to Mexico.
I remember being on the runway, as the plane starts to taxi. My father dropped me off. My whole life now went down from an apartment to two pieces of luggage and a backpack. As the plane takes off, I just burst into tears completely.
I'm just completely crying my face off. I was like, I may never see my family again. I don't know what's next for me. I could die. Anything could happen. I don't know how long I was teared up for, but it struck me. It went from a sadness tears to victory tears of like, you bet on yourself. Whatever happens next, you're going to know the answer of what you have to offer the world, in that same one arc.
How I would deploy that is to say, most things are really, really scary. But if you don't test what you have to offer the world, you'll never know what you actually have to offer. In a sales context, it's like, hey, if I'm talking about stories, I'm sure some of the people that I work with have way deeper, darker, and scarier, more vulnerable stories than I do. But you'll never know how well that can land with someone in a team context.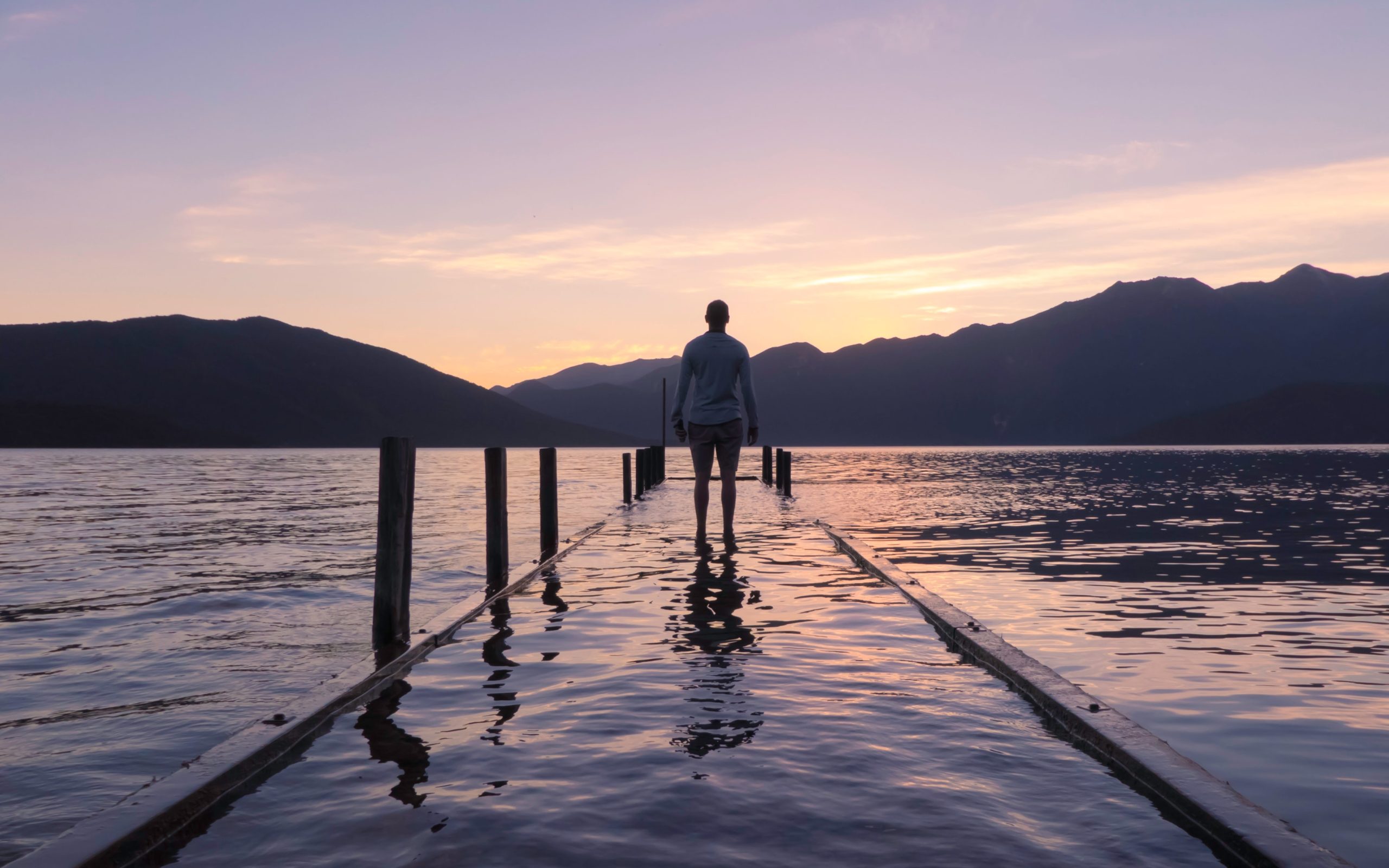 If you're hiring a talent and they know that you can go there or you're working with customers and they know that you've been through something really tough, those are the human experience that we're all seeking. That's what helps people stay with you for a long time because they know your character.
That's not a story I tell super often because I still feel it as I'm telling it to you. I still haven't seen my family long since I left them, but they're fine. Everyone's healthy. But I'll tell you, it was a risk. It was scary. It was frightening.
I think it's the only option I had. I think it's the best decision I've made because I'm able to be back in the light that I knew I was missing. I'm able to bring that to my clients and help them find it in themselves.
It's almost like a quest. You run on a quest. The story I think about when I think of going on a quest like that is the book, The Alchemist.
I read that book every single year. In May.
Why in May?
That's the first time I read it. I was like, I'm reading this every year in May too, but I think also, it's kind of like spring. Spring is when newness comes again and it is a cycle. If you haven't read the book, if anybody who hasn't, the character goes through this series of tribulations and difficulties, only to learn that where he started is where the answer lies. That's how I interpret it anyway.
I think it's the best decision I've made because I'm able to be back in the light that I knew I was missing.
I love that because actually, life is so true in that way, as well. I want to remember that newness, that freshness that you can turn things that seem really dark, ugly, or worthless into things of extreme worth in value with the appropriate steps, patients, mentors, and an opportunity to look at things from new perspectives. I love that book.
One of my favorite quotes from it is this one. I'm sure you'll recognize it. "It's a book that says the same thing almost all the other books in the world say," continued the old man. "It describes people's inability to choose their own destinies," you know where I'm going with this, "and it ends up saying that everyone believes the world's greatest lie." "What's the world's greatest lie?" the boy asked, completely surprised. "It's this, that at a certain point in our lives, we lose control of what's happening to us, and our lives become controlled by fate. That is the world's greatest lie."
Absolutely true. Couldn't disagree with a word of it. Brilliant.
Good stuff. Who knew we would get to that point in this conversation?
I did. I had a feeling.
That's awesome. There's something else I thought of when you were talking about being in Istanbul. I wanted to share, but then we got off the Istanbul track. It's a beautiful documentary. It's on YouTube. It's called Kedi. That is about cats. It's a documentary about cats in Istanbul. It's beautiful. It's uplifting. It's cute. I thought it was really heartwarming.
It gives you a sense for what it's like to be in such a different place in the world, like in Istanbul, for most of us. I'm in Miami, pretty different. Istanbul is pretty different from Miami. Yeah, I recommend that movie.
I'll check it out, added to my queue.
Awesome. If you could answer in the most authentic, raw, real way, the question who are you at your core, and it's not about what you do for a living, it's not about your skills or abilities that you've learned, it's not even about your personality, it's about who you are at the soul level, what would your answer be?
A seeker of truth no matter how ugly or inconvenient. There's a quote I love. I have a document of quotes that's probably 30 to 40 pages long that I've been saving for a decade or two, like just one liners, things I saw in graffiti, or just wherever.
There's one by McCaulay that I love. And it goes, "There's a universal solvent that dissolves all riddles. Its name is truth." I love that because you just have to sit down and think that one for a second. It's like, hah. I love a good quote that does that.
Also, with my life, where I'm at so far, what I've learned, what I have experienced, I didn't plan on being where I'm at right now and getting here in this situation. But I had to face some pretty ugly things about where I was and what I was feeling.
I didn't want to learn those things, but I needed to learn those things. Because I was willing to go to that place, to the darkness (as you will), I'm able to be in a place of much more levity and lightness. I think when you seek the truth, you'll get the right answer. It might not be the one you want, but you'll get the right answer.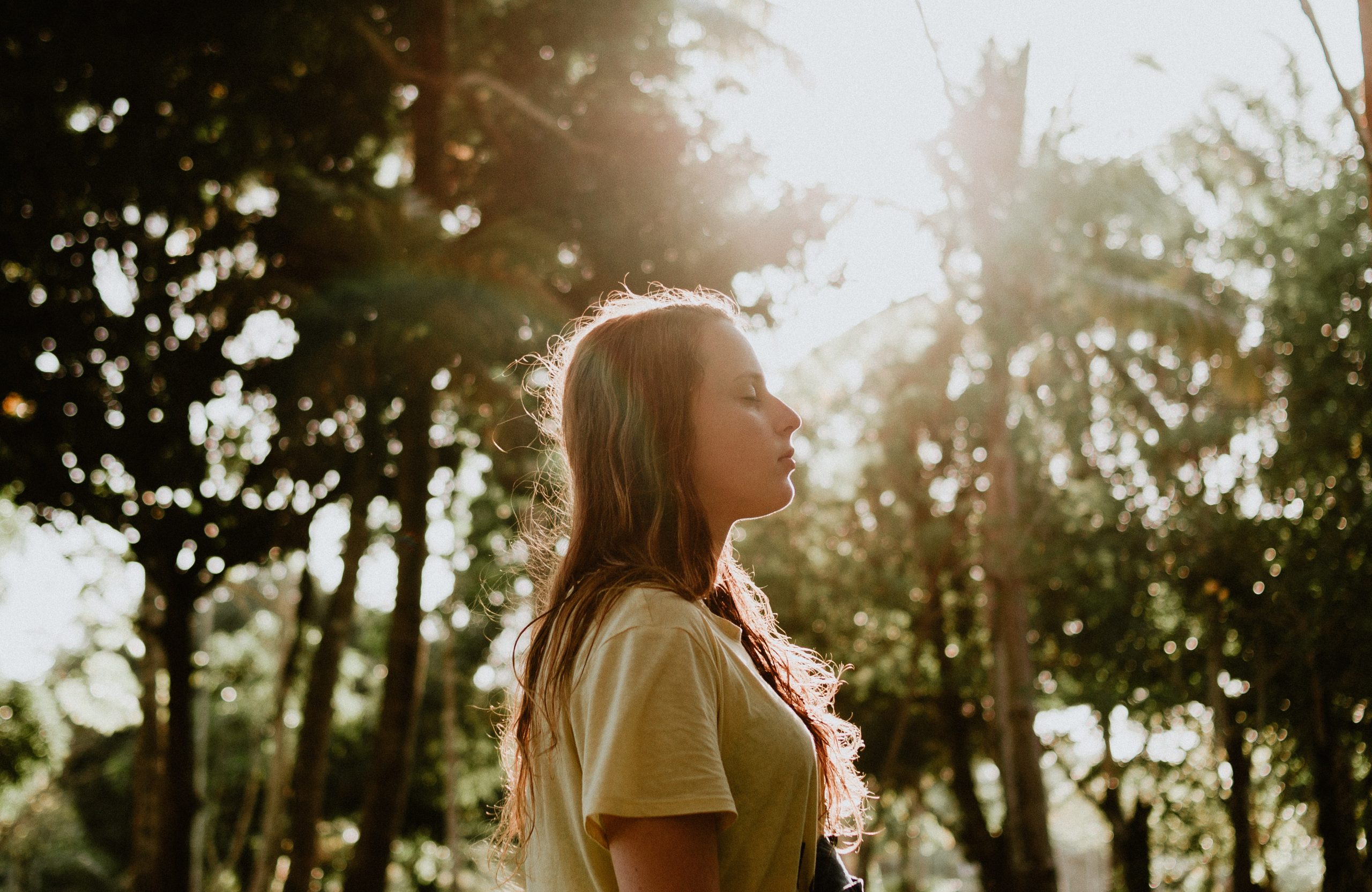 The truth will set you free.
Indeed, it shall.
Awesome. Thank you, Stephen. If our listeners or viewers wanted to work with you, bring you in for a workshop, or to get private coaching with you, how do they reach out?
The best way to get in front of me is at stephensteers.com. You can email me or find me on LinkedIn, Stephen Steers. You'll know the hair immediately when you see it.
All right. Thank you, Stephen. This was fun, enlightening, and inspiring, I'm sure for our listener. We greatly appreciate it. I'm speaking on behalf of my listener, of course, as well.
Thank you, listener, for sticking it out through the whole episode and listening with rapt attention. Now get out there and apply this stuff in your lives and make this a great week. We'll catch you on the next episode. I'm your host, Stephan Spencer, signing off.
Important Links
Your Checklist of Actions to Take
Leverage who I am in storytelling. Who I am is the most interesting thing about what I do. 
Don't be me-centric. I will be more memorable if my approach in storytelling is one of thoughtfulness and not of me-fulness.
Speak to my audience. Tell stories for my audience to see themselves in the story.
Set a positive association between me and my audience. Make sure that my audience thinks of something exciting and positive to associate me with feelings of positivity, which allows for ease of conversation.
Don't act out of reactivity. Instead, pause, take a breath and reevaluate before you take action.
Be polarizing and direct. The right people will love it, and the wrong people will repel it. But this will make my life easier.
Get clear on what my audience wants to learn or achieve. My audience should get what they need and want out of the story I tell. Always remember the story is all about them.
Label the emotions I want my audience to feel. This will allow me to understand where they are with what they've told me about themselves. Then, calibrate which story to share with them to align with those emotions.
Know what my audience should do next. Point them towards a place of context to keep the interaction going and continue to build the relationship. 
Visit Stephen Steers' website to learn more about him and his services. Also, join his Superpower Storytelling Masterclass to learn how to have effective sales and marketing through storytelling.
About Erik Stephen Steers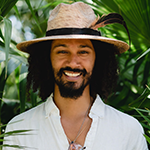 I've consulted, advised and led workshops for more than 500 companies from 25 countries. I've learned that effective sales is about listening, learning and connecting through stories and the better you talk, the more money you make. I'm here to show you how.