It's not easy to consistently grow your YouTube presence. But when you know what your viewers actually love watching and how to improve upon your best videos, creating stellar YouTube content – including video ads – becomes easier than ever before. And that's what my guest on today's episode wants to show you.
It is my pleasure to have YouTube ads expert Tom Breeze back with us. Tom was a guest a few years ago and he's come back on to go deep into YouTube with us, especially the advertising side, in this episode. Tom is the founder of Viewability, a YouTube ad agency, and Bidurk, a software company that focuses on helping you grow on YouTube. In this episode we explore the differences between social media platforms, more specifically how Facebook is an ad platform, whereas YouTube is a content platform. Of course, advertising is the primary way creators can earn money on YouTube. This revenue from ads is shared between YouTube and the creator – thus empowering creators to directly profit from their work. Whether you're a YouTube veteran or newbie, there's so much powerful knowledge packed in this episode for you to profit from. 
So, without any further ado, on with the show!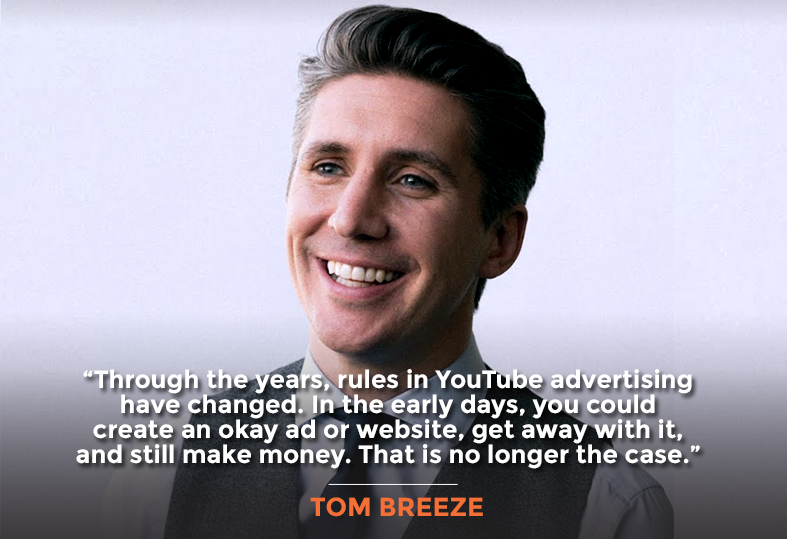 In This Episode
Tom, it's so great to have you back. 
Stephan, it's great to be here, buddy. 
We know each other through James Schramko, an outstanding human and soul. I've had James on several times on this show, and I've been on his show, and I know you've been on his show. We've both been members of his great mastermind, Silver Circle. What a gift to have him in my life. I've grown so much because of him. So I want to shout out to James and hear your thoughts about James too. 
I've been working with James on a mentoring relationship. It's close to six years now. Just the results themselves, I can see the agency growing, and my business has been increasing throughout that period. Some of the ways he thinks and can make me feel better also. I truly appreciate the shortcuts he's allowed me to have in my business life and getting that balance right. 
I've got three young kids at home, and being able to spend time with them and quality time with them is essential to me. Making sure I can build a business simultaneously, keeping a family unit together and having a strong family unit are important. I feel blessed to have James helping me in guiding me through how to achieve all of that. 
He's awesome. Let's talk about what's happened since our interview in 2017 or something like that. What's new and evolved in the YouTube ads world? What's new and evolved in your business, and now you have multiple agencies or companies? I'd love to catch up for my benefit and our listeners. 

Back in 2017 feels like a long time ago. Pre-pandemic days, that's a long time. That was an interesting period because I've been running ads on YouTube for ten years, which is quite an insane amount of time. I've dedicated my life to learning how to run direct-response ads on YouTube. It feels quite strange saying that.
The funny thing is that when advertising the platform, costs inevitably go up with any platform. In the early days, you can throw an okay ad or website, get away with it, and still make money. In the really early days, you can fail as much as you like and still make money. Over time you improve and improve so that you can improve those margins. It's always a race against time as more advertisers pour in to take advantage of this huge opportunity and CPMs rise. 
Before the pandemic, it was getting to the point where I was like, "if this keeps ongoing in this same trend, this is going to cause problems for a lot of companies." So we were working on how we improve ads and how we improve conversions on site. How do we improve the average order value? How do we improve the lifetime value? To make sure clients can afford the traffic. 
I was looking at all the numbers and figuring out how to get better client results from all the time. So that's my focus daily. I think that all changed as soon as the pandemic hit because the CPMs were rising, and then we got this false scenario almost whereby everyone suddenly had to stay home in large parts of the world. 
Everyone had to stay at home. Their companies or government schemes still paid them, so they had disposable income. They're not traveling any longer. Many people are semi-laid off but still getting paid. So they're sitting at home, money in their bank account and boredom, which is almost like an advertiser's dream, especially a digital one.
There are many factors involved in determining advertising costs. The top factors include seasonality, competitiveness, ad fatigue, targeting types, bidding structure, and machine learning.
Click To Tweet
Many people are thinking, "what do I do?" Purchases became an ecommerce company that blew up quickly because people were buying more than ever before. In addition, lots of the ad budgets that would be from big industries were disappearing all of a sudden. People weren't spending, and they used to one, we like tourism. 
For example, no one's spending any money during that period. "Hey, you should come and fly and visit this new destination." No other's got shown like that for a little while. A lot of budgets got pulled—more people on the platform. CPMs dropped as more eyeballs, and more buying eyeballs came on board. This rise in the cost of advertising was creeping up.
Then we got into this weird space whereby that all changed. For about two years, it was a good period. We're back to what it was like in the early days, but now everyone knows more about advertising on the platform. 
Things returned to normal after the pandemic, but the normal was back to what it was just before the pandemic. The normal was like higher CPMs, and harder to get results, and many companies have struggled to keep up with what's been happening. I've spent the last two and a half years looking at the data and being like, what are all the trends here? There's only so good you can get at a direct response ad.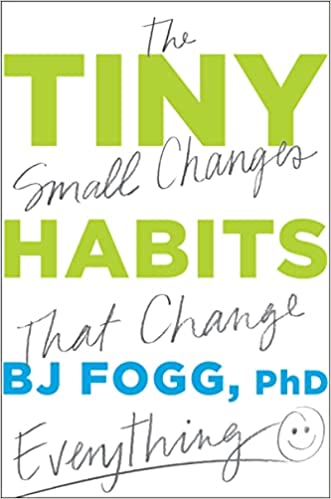 There's only so good your conversion rate will be on your website before you're like, okay, cool. I can't optimize that any further. So that will be as good as it gets unless we have some crazy breakthrough. Even then, that will probably have a limited shelf life of how long that will last.
I was looking at all the data and trying to understand the relationship between all the numbers to figure out what determines your cost of advertising because there are a lot of factors involved, like seasonality, competitiveness, ad fatigue, targeting types, bidding structure, and machine learning. 
Loads of things influence it, but on a smaller scale, typically. If you look at an ad account, you can see your CPM jumps up and down by quite a considerable amount. It could cost $15 one day, and the next day it could cost $115. It's like, what's going on? Why is that? The competition can't be the only explanation for why the cost would rise and drop dramatically. 
This is one of those things, but no one talks about it. I'll go to a conference, talk to some YouTube experts I trust, and say, "Hey, can I show you some data that's probably in your account too? How do you account for that?" They're like, "yeah that just happens. We don't know why that happens, but that happens. I was like, cool. Something is going on here. 
I decided to dive into the data, understand what was happening, and realized there was a close relationship between click-through rates. This is the number of people that see your ad that decide to click on your site. The rate you get is closely paired with your cost of advertising. 
That hadn't been the way forever. It started around the early part of 2018. There's an algorithm shift, and YouTube made this change. It's a really good change for the world or anyone who's looking to be on YouTube because really what the trend was was if your CTR goes up, if a click-through rate goes up, your CPM will also go up dramatically, not just a little rise in CPM, but a huge rise in CPM. It could double or triple with just a different ad you are running.
That was fascinating because that's almost the opposite of most other ad platforms. If you were to advertise on Facebook and you get a really good click-through rate, they deem that a good ad. If you had a good web experience, then Facebook is tracking that. They say, "hey, you've got a great ad experience here. We'll drop the cost of advertising for you because we want better types of ads like this on the platform."
Build your messaging strategy in a way that helps people. When your intention to help is authentic and clear, audiences will connect with you.
Click To Tweet
Not YouTube. They want the opposite. They don't want anyone leaving the platform whatsoever. They're saying your advertising cost will increase if someone leaves the platform. They want to keep people on the platform to show them more ads, and that's how they make revenue on YouTube. They're more focused, I think, on the content creators and getting them paid than they are on people leaving the platform. It's not an ad platform like Facebook. It's a content platform. Getting people to remain on the platform and stay around is most important to YouTube. 
We realized that while we might create a really good ad in our eyes on the YouTube ad platform, if the click-through rate was high, it's almost like the creative team was running around the office high-fiving each other, saying, "yeah, we nailed it." We've created a really good ad. Then there were almost the ad buyers being like, no, that's a really bad ad. That's not working for us whatsoever. So it was a really weird relationship until we figured this out, and as a result, it changed everything for us because we're like, "we don't want a high click-through rate."
We realized we needed high-quality people and only those clicking through to buy the product we're selling or doing the action we're requesting of people. Suppose we got people to click out of curiosity because the claim was really good or the persuasion skills in the video were strong, and we got loads of people clicking through. In that case, it's not translated into buyers every day of the week, but the CPM will be so high that it will be prohibited to run the ads. 
We changed the system to say we want quality people coming through the system. Our ad format has completely changed because of that, and even how we approach the platform has changed. So there's been a bit of change over the last few years, and it may seem minor, but it's made a big impact. The future of YouTube's platform will be different for advertisers moving forward. I'm happy to unpack any of that as well, Stephan.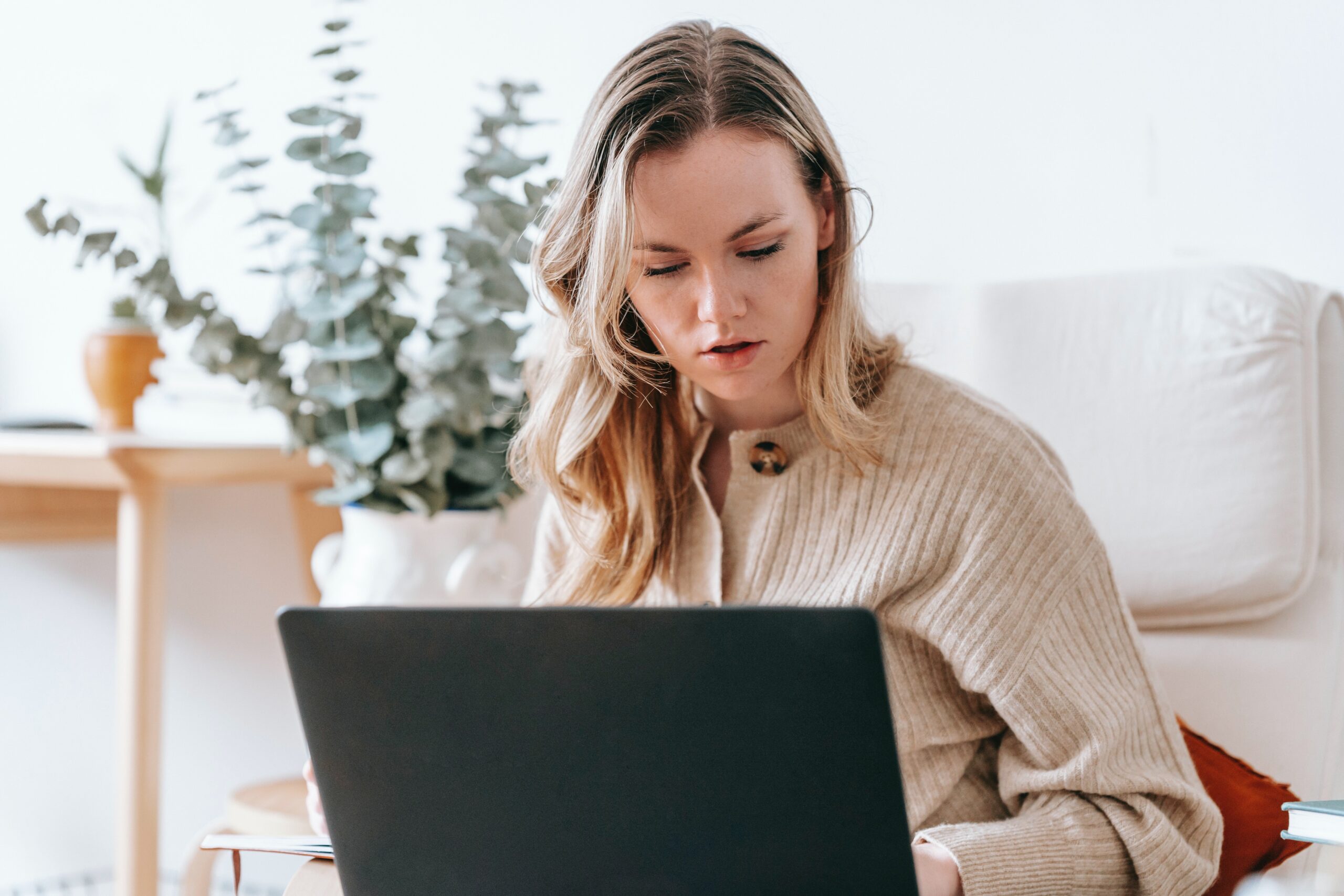 Let's start with ways to get around the high CTR penalty. Can we move people to another video and get them to a lead nurturing place instead of kicking them out of the YouTube platform and paying that high tariff? 
I love how your brain thinks; that's exactly what you can do. There are lots of different ways of approaching this. If you are succeeding with the direct response already and you are thinking to yourself, I don't want to make too much of a shift because I'm already spending a lot of money. If that's the case, then, "alright, double down on a similar video already working for you. Front-load more of the offer into the ad."
Tell people when they click. Here's what you're going to be requesting people to do. If it's signing up for something free or booking a call, lay that out for people. That's what you want people to do to book a demo or a call with one of your sales consultants, for example.
Make that very clear, so people don't get there and think, "oh, I've clicked, but I didn't want to book a call." I'm good at that. I'm going to disappear again. Great, let them know more about that price to the click. That will reduce that click-through rate but maintain that quality. That's one way of doing it.
If you're selling products right out the gate, I recommend you add the price point in the video so that when people click through, they already know the cost of the product before clicking. If it was a $70 product, for example, tell them it's $70 before they click. Then, when they click, it's more of a case that they're happy to pay. They're also more certain. It's like going straight to the checkout rather than our sales page, then convincing them again. Those are quick changes you can make.
Build an ecosystem on YouTube by providing value through long-form video content and subtle sales pitches.
Another way you can approach this is to build more of an ecosystem on YouTube, and that's what we are leaning toward. We've noticed that some of our big brands will spend a small fortune daily and have long-form video content. There's quite a lot of value and content in that video, and then they'll put a sales pitch at the end of the video. It could be a subtle sales pitch, but it's clear what you want people to do here.
For example, that video is ten minutes long. You might be given eight minutes of value, and you've made that approach. People have watched the video. They get to know you, like you, and trust you, but critically around about eight minutes, they would now consider buying something from you. At least they're going to hear your pitch. 
That's where the magic of YouTube is because if you have the official stat from YouTube, the average session duration on YouTube is over 40 minutes. It's a long period. If you've got a ten-minute ad, you might have someone watch eight minutes of content, think this is amazing, and believe in the back of their mind like, "wow, I wonder what other things this brand has. They may have more products or more services." They're starting to think like that.
It gives you the perfect opportunity to put that pitch before them. So you've built a bit of reciprocity to build that value for people until they feel like I'll hear you out. I'll hear out what the offer might be, and if it's a compelling offer, at that point, you think this is now, and you can normally get about 50% of your viewers to watch eight minutes of your content if it's really good content. So you've now got 50% of people considering your offer. 
Compare that to a direct response ad where you are doing a call to action after a short ad, and you might have a 2% click-through rate. That's a good rate. If you've got a 2% click-through rate, that's 2% of people clicking. They still don't know what the offer is. Then 30% of the people would get to the point where they understand the offer and may then consider it.
You're now dealing with 0.6% of people who originally viewed the video who will know the pitch. Compare that to an eight-minute content piece and then a call to action at the end of it. So you're going to have 50% of people that started the video knowing the call to action or the offer.
That, for me, started changing the game. I'm like, "oh, my word." You can run this completely differently and build a relationship with people before selling to them. The direct-response advertising in me started to die that day. I realized that when I realized that. I'm still in direct response through and through. Content has gotten much more play in this format, and it serves well for the future of the YouTube platform. 
Showcasing great content on YouTube leading to a product or service on your website can yield excellent results.
I learned something from Jay Abraham that relates to this: the principle of preeminence. If I am preeminent, I will refer my prospect or client to a competitor, even if I think that competitor will better serve them. So I'm curious how that might appear in a YouTube advertising scenario.
If you take that approach, I want the best results for you out of the gates. You're building a relationship with people in the video. While I probably wouldn't want to advertise someone else's product, I would be more than happy to drop that into the conversation because it builds your credibility, makes your status, and creates where your standing is. 
For example, I was talking about advertising on YouTube. In that case, if you are looking to really blow up your brand on YouTube and grow your channel quickly while also generating leads and sales profitably, YouTube advertising can be used in such a way as to be powerful for that.
That being said, it's not to say that there aren't other ways of getting good YouTube results without using paid advertising. If you want to do content, check out this person's content. That's a great channel to check out, or if it's more SEO, well, we all know where we can go for that. The approach you can take to the whole messaging is to help as best as possible from the ad, and people connect with that. 
There's something we haven't unpacked as an agency doing this with clients. We've had some really good results with this before, but I haven't nailed it down to do this twenty times over and get really good results. That's the idea of saying much to what you talked about just a second ago: that you begin the story on YouTube. 
Here's some great content. Now we have this thing on our website that you can go and buy today, and you can go and get that. However, if you want to go deeper on this subject matter, here's another video from me that will allow you to do that. 
You want to curate a journey of people getting to know, like, and trust you. You can have content on the platform whereby if you change your mindset or say YouTube doesn't need to be linear, here's a video every week, this is what it is, and we repeat that process over and over, and you think hang on a second. Is that the best experience for people? Wouldn't you prefer to have a video whereby you get a choice of where you go next? It might say, here's a video to introduce you to a topic. Do you want to go deeper on the creative or ad-buying sides? Which one would be most useful for you? 
YouTube doesn't need to be linear. Offer your audience a choice of where to go next, tailored to your business requirements.
Actually creative. Click on that, and it goes deeper into that. Before we get into the creative element, what's your ability to create good content? What kind of technology do you have access to? Do you have all these pro cameras in the studio, or are you just shooting with your iPhone? Let us know where you are. 
Then you can click that and say, "oh, if you want to be creative while using your iPhone for a YouTube video ad, here's what you might want to consider." Then the content will be much more curated or filtered for you and your business. So it's a lot more filtered down. It's more bespoke and tailored to what requirements you would have as a business.
You could think of the whole journey and then consider if I wanted to help. I worked out a few things about the customer throughout the journey, and they got to click and go a few. They choose their adventure as they go through my content, then I'd be more than happy to introduce other people, build your network of people who would also probably refer back to you, and give them a lot better experience. 
People are not looking at YouTube that way. They're either saying, "run this ad and its thorough response, go to the website, or every week I release a content video that looks like this." There's no real consideration of the best ecosystem you could build for your customer.
That's what we're exploring at the moment. So that's a really exciting future for the platform of YouTube as well. 
That's cool and such a great point. I run into people regularly who have the idea of posting a certain number of times per month or several times per week to their blog. Then they apply that across the board to everything they're doing online, x number of social media posts, x number of videos per time period, et cetera. That is not strategic. It's very tactical, and it misses the big opportunities.  
I'd like to hear what you might develop if we brainstorm. I learned from Jon Schumacher, a past guest on the show and a webinar expert. He has a strategy that he teaches and calls it "Netflixing," where you overwhelm or bombard the prospect with many videos they can watch. They've got tons of homework, if they want, before the strategy call. 
That initial call, they come prepared to hopefully have watched a whole bunch of videos they can binge-watch—that's why he calls it Netflixing— a whole bunch of your content relevant to them and their needs. That's part of the funnel, the sales process, and I think that's pretty brilliant. 
I imagine you could automate that before you even interact with them through, let's say, infusionsoft even. But then, you can send them down that Netflixing-type path on YouTube. Is that right? 
Yeah, precisely. You could have an exclusive area of your YouTube channel dedicated to those coming through that. If an experience also feels new to people, that's what is powerful. If someone discovers something new and likes that they've found it, there's no emotional tag to this. 
You feel certain when you find something new to share with others.
No emotion can be defined. I've tried to describe it or find a word to explain this emotion, but you get a certain feeling when you find something new that you want to share with others.
It's like a badge of your own identity. This is the sort of person I am because of this discovery. As a teenager, I used to go to the record store and listen to loads of music. At the desk, they would allow you to play a few CDs at a time. I'd listen to the music, and if I liked it, I would buy that album. 
I feel compelled to tell others about it, especially if it is a new band. I was like that because I wanted to share the experience with them. Now I unpack it—I did a lot of psychology throughout my younger years and did my masters and things—I was trying to tell people who I am through a badge of honor like here's the music I follow and the way that I dress and everything else. 
Here's who your identity is. There's a feeling of discovery, and you feel compelled when you discover something new. If you build something new on YouTube—this is an experience other people haven't had before—they feel like they found you and connect with you as a brand. I think there's a lot to be said about that. 
I think coming back to your point about creating experiences for people when there's a period of, say, for example, there comes to the webinar, before the webinar or after the webinar, before booking a call with you, you have this stack of information, the organization of that could be really fun to do. 
I know that one of the things we have with our software when we do our demos, we'll say to people, go and get you—we call it an x-ray of your YouTube channel—X-ray. Then, afterward, we ask them a few questions about their business and their objectives for the channel. Is it more subscribers? Is it using it as a business to get more leads in sales? What's the whole reason you're building a YouTube channel?
Then, we'll have a video train with the X-ray output to be cool. When you get your production, use this video to guide you based on your objectives. It makes it useful for them to see how to look at the stats and what it means to them and make some good decisions based on that. 
We know it's a better use of their time to watch that video along with their stats and their data to make good decisions, but it also allows us to gain a little bit more information about them so that if they feel like a really good prospect to us, we can reach out to them and say here's more that we can provide you with.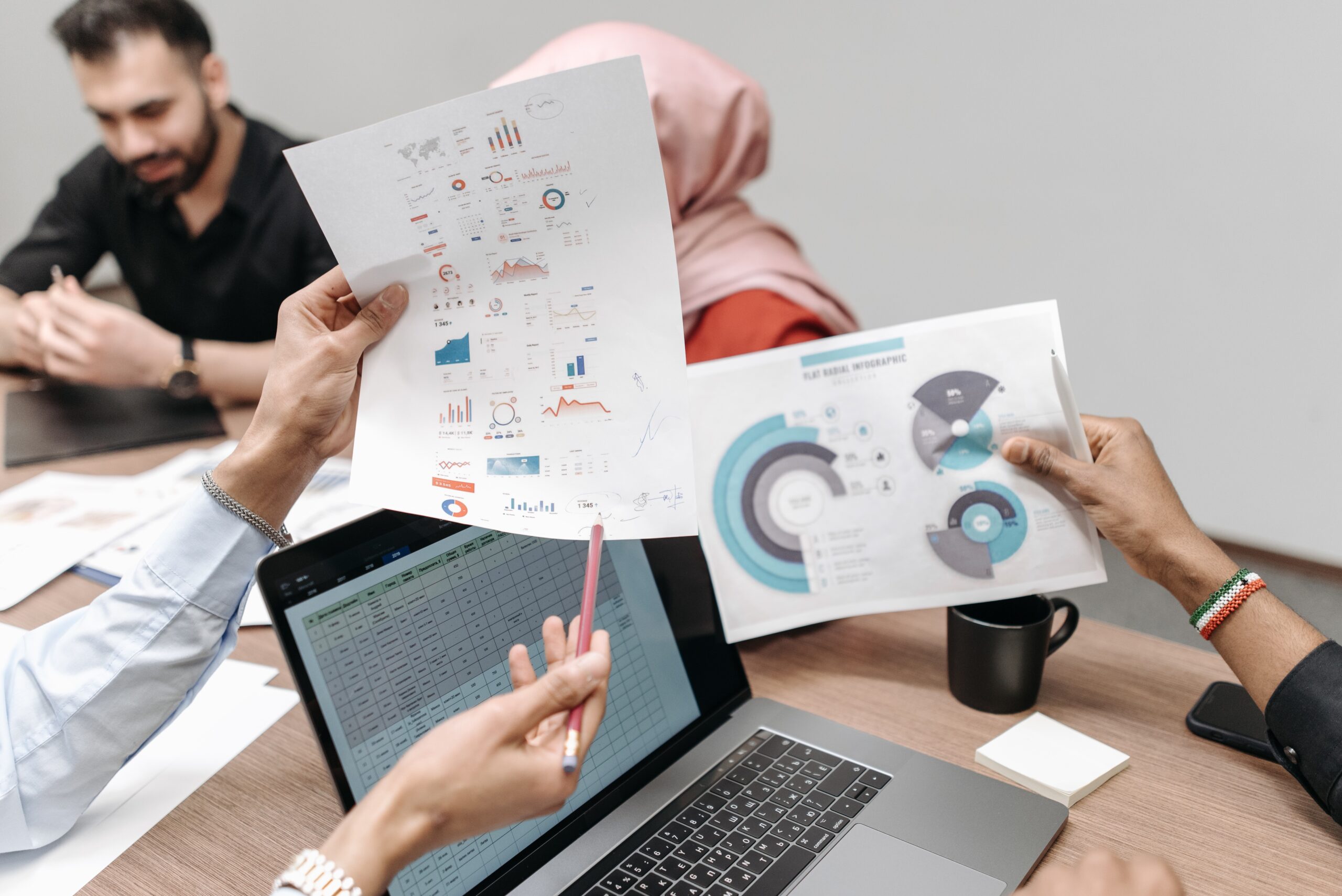 Again, it's as much as you can tailor the experience for people. You could do that either through a better experience, but if you can use YouTube, in some capacity, they will get to know the brand very well and feel a natural connection to the brand as well.
Is this an x-ray that you can get with the Bidurk platform that's completely free? 
Yeah, for now, it is. We're running it completely free at the moment. If we get overwhelmed with x-ray requests, we might have to move to a paid model. Right now, it's free. I've subtly sold it and pulled it through there. Well done to me.
The whole approach is that as you connect your YouTube channel, we can connect to the data in your account. So it's not like public API. It's like part of the analytics of your channel. So you can start to see how your videos are performing, not just based on what the YouTube analytics can give you, but in more cases of here are the topics of conversation you'll talk about that generally get very good retention for your viewers, either for high watch time or percentage of video viewed, but also then it will analyze the video in itself to say the intro wasn't very good, or it was really strong so learn from that. 
It's holding people's attention for eight minutes, and these are your best videos that did that, and the social engagements, the number of likes, subs, and comments. So it looks for peaks and spikes and retention. So when you see viewers connecting with the video and then re-watching certain sections, that's a good indicator that could be great for using it as a YouTube short of gaining more exposure but then leading people back to the video again. 
It's a whole system that allows you to see what your best content is and if any videos are worthy of promotion, it's amazing what you can do with $5–$10 a day of ad spend on your best content, especially if there's a call to action in that video. 
As you gather more data, you set yourself up for larger campaigns. Eventually, you can launch instream advertising and influencers will talk about your products with their subscribers.
Click To Tweet
You can find that you can buy traffic from your perfect audience. I want to target demographic, males and females, certain age ranges, devices, and what they're currently searching for on YouTube. You can then put $5–$10 a day behind that content to promote that content to the ideal customer. 
The return on ad spend can be ridiculously good. It won't scale to the moon, unfortunately. We wish it would do that, but you don't need to spend much. You can spend a small amount, get really good results, and build your channel quickly, and that's the x-ray tool at bidurk.com that allows us to gain that information and then provide that insight to people so they can grow their channels very quickly. 
We use a paid advertising model rather than doing the long harder work, which is creating content every week on an ongoing basis, and then just waiting for the algorithm gods to shine their light on you, give you your breakthrough, or look down upon you favorably one day. 
We're forcing the issue with a bit more ad spend. That's our background and our point of view. It's like we've come from this world of advertising, and we're approaching the organic side and seeing things differently. We're seeing what's possible to do with using content and paying at the same time a lot of reaches.
That's really cool. You're selling me. Where do I sign up? Awesome. What if I wanted to spend a little bit of money, like you alluded to, on advertising on YouTube, but not a lot? There isn't much opportunity or potential for an agency to come in and manage my ads account then. I have to figure this out independently, which is one extra thing I don't want to add to my or my team's workload. How do you balance that out? 
There's a great opportunity here to spend a bit of money and get a great return, but throwing a ton of money at it will reduce your return, so don't do that. If I spend only a little bit of money, how am I motivating any agency such as yours to work with me? 
Finding the right videos is key in motivating agencies to work with you.
That is a very good point. It works because it's a highly leveraged activity once you know and has the software to do it. Finding the right videos is a key part, and I can also talk about video creation if you'd like to. Isolating those using the software is like a big headstart, so these are the best videos to promote and improve, so the software will show you how to improve your current content if you want to go and create more content.
Once you have good videos, the monthly retainer as an agency offering is very low compared to what you might be considering a big agency would have. We have a whole different division that provides the service, and it's a monthly lower retainer. It's low spending but maximum output. When you do that, you're growing your channel. You're producing your leads in sales. That's like immediate knowledge. 
Also, another thing you're doing is that this is the first level for an agency. It's the first way of getting clients to come on board, giving them a great service, and getting them great results, but all the data you gather from that activity gear you up for the second level of your service. So once you've got good data about what's working, let's take that to Twitter, which is a great next step. Next, let's assume that the data is from Instagram. Then, let's take it to all these other LinkedIn or Facebook platforms. 
All these other platforms that you can do a very similar strategy with. We're currently cracking how to do that on every platform. You can then start this horizontal scaling opportunity where you are starting to do really good stuff on multiple platforms. Gathering more data sets you up for much bigger campaigns to run more instream advertising, for which you can spend $50,000 a day on promotion. 
You can get to that level of scale later on, but it's very hard to get into that world very quickly unless you've got the perfect ads, the perfect offer, really good margins, and an audience designed perfectly for you on YouTube if you have all of that, then great. You might do very well with a direct response.
Without all of that perfectly, I recommend people to get started with getting all their data in and grow their brand on YouTube while generating leads and sales profitably, but gather all that data to then set you up for the second stage of growth, which would be like saying let's tackle the instream or direct response advertising methodology or never do that. 
Some people like myself are far better at delivering content and value to people, and that's how I sell rather than trying to be a direct-response advertiser. It doesn't fit my personality very well. I can do it, but I'm not the best in the world by any stretch of the imagination. So if I can create great content and put it in many different places, hopefully, people will find it, or I can force it to be the way because I can run ads. 
Content creators and businesses that are content creators will win on the YouTube platform.
When they find it, luckily, I have a way of people seeing my content and liking it. So it starts a journey for people to come and do business with us, and that's where content creators and businesses that are content creators will end up winning on the YouTube platform. It's just that everything's stacked against the direct response advertiser, unfortunately, at the moment. So it's a lot harder.
The direct response advertiser has got a much harder job on their hands than ever before on YouTube. Not to say it can't be done. We still do it for a lot of clients. But it's so much harder than it used to be, and not many people are talking about it because it's not good news. The people that are normally very vocal about it will be course creators and big promoters and that type of thing who don't want to have any bad news being shared about their industry. They would all sound great, and it's just not true. 
I talk to many advertising agencies running many big campaigns and working with many clients, and it's the same for everybody. It's like saying it's a lot harder these days. It's not as easy as it used to be, and it's only getting harder. 
If anyone's ever considered YouTube advertising, it may be time to pivot how you think about the platform, get the data in first and build up to bigger things on YouTube. But, unfortunately, getting it working right out the gate is a lot harder.
Especially if you're trying to figure it out independently without an agency, a specialist like yourself. 
Direct response is very difficult to get right by yourself. It's a lot of management, a lot of work, a lot of attention to detail and making decisions that are working with an algorithm that changes regularly. Likewise, on YouTube—to add some extra hurdles to the journey into the YouTube advertising platform—when you do instream advertising and you are using machine learning, things like there are bid strategies called maximize conversion or Target CPA, those strategies. At the same time, you don't need to know too much about those strategies necessarily. It would be heavily reliant on machine learning and the AI of Google to run.
The whole YouTube platform got a lot more interest-based rather than search-based advertising.
If you use those, a certain target is no longer available, including placement, keyword, and topic targeting. They've all gone away, and soon similar audience targeting. The whole platform YouTube got a lot more interest-based rather than search-based advertising. 
That makes it a big challenge for many promoters that used to do very well from keyword targeting because that was a big play for many people. It's not an easy transition to say, well, we will move into this new type of targeting instead and make it all work. If people are struggling and wondering why, because all these gurus are saying, oh, it's crazy. Just do this instead. It's going to work just as well. It's not true. It doesn't happen like that. Sometimes, okay, fine, but not very often. 
YouTube is self-serving, taking valuable stuff away from the advertiser to maximize its profit and revenues. 
In their dream scenario, YouTube would have brand advertisers running awareness campaigns whereby, here's the brand, no need to click anywhere else. Get back to your viewing experience. That's what YouTube wants. They want the big corporate brands to be able to run ads like that. A lot more brand awareness. No call to action. That'll be the ideal scenario for YouTube. 
Every ad is a Super Bowl ad.
Precisely. The ads need to be an experience in themselves. It's annoying but opens up opportunities because YouTube is still a content platform. There are two types of content creators on YouTube. Other ones are quite controversial and get a lot of awareness, or many people provide good value and education. 
It's like the entertainers grabbing your attention and holding it like the MrBeasts of the world, ridiculously talented at garnishing a lot of retention and attention. Some people fall into that other category, like, I lead with value, I lead with good content, and I'm from there. People get to know, like, and trust me and will also consider buying from me.
It's choosing which camp you fall into and then doubling down. Building a brand on YouTube sounds exhausting because you'd have to create lots of videos and do it regularly. Still, I would encourage you to explore YouTube with a new pair of eyes on basically, and say maybe create a really good experience, maybe three videos that's perhaps all you need, but put your heart and soul into those videos and then promote them. You'll be amazed at what can happen. 
More brand awareness and less calls to action — this is the ideal scenario for YouTube to showcase ads.
Click To Tweet
You don't need lots and lots and lots of content. It could be helpful because you can find out which content works, but you can get away with fewer videos just being promoted and getting great results.
Do you have an example you could share with our listener of you doing that for your agency or your SaaS platform?
We have one for our agency. We have a YouTube ads masterclass. That video, in particular, is broken up into three to fifteen-minute videos on YouTube. So we go through several elements of what it takes to run successful YouTube ads, which are broken down. We also have presentations I've given from stage on the YouTube platform that we'll promote.
We can provide people with that type of content and experience that I wouldn't say we've absolutely nailed it for ourselves, but we can talk a lot about clients that do very well. That's the case with most agencies that get on with client work before their work. That happens from time to time.
A lot of people who are creating content are doing ridiculously well. Karen Campbell was one of our first clients to board with us. She's a genius. She's brilliant. She teaches people how to get into art, basically mixed media art. YouTube, it's like a hobby, it's a passion for a lot of people, and there's a massive audience out there. So what Karen would do is create YouTube videos.
The great thing about it is that none of the videos feel like an ad because they're not ads. They were originally conceived as content videos, but she'll talk to her audience like it's talking to another person. One video, in particular, works well for her where she starts in her lounge, and she's just talking, but she's lying down, drawing something, and just talking straight to the camera. So it feels like a million miles away from being an ad whatsoever.
She begins talking and then walks you through her system for creating good mixed media art, how many mistakes are part of the process, and how it looks. It makes people feel like I could do this. This looks really good. Then she goes, if you want this system, the whole course is here. Our return for every sale for some of our targeting costs about $20 or $25, which could be up to a $200 product.
I wish we could scale it to the moon. It just can't happen that way. You can still make many sales a day. You can't spend $10,000 a day on that activity. You'll probably butt up against about $100–$200 daily on that activity. Then it's like, great, well, that's one video. Let's go and create many more videos and keep on growing. 
You also want to ensure that you're doing the video content itself. Just think about it as this is my content, and if anything inspires you, anything gets you passionate about the value you can bring to people, that's the content you need to create. 
Anytime, it's like, here's a keyword. I must create a video for that keyword. All of the potency of that video. All the passion behind that video is just lost completely. The viewer knows it. It's just not an exciting video. The viewer feels it if you find something that fires you up and creates content around that. I always see from all the x-rays we've done, which is a complete audit of the channel, that some of the videos of the highest retention don't necessarily correlate with the best or most viewed topics.
It's more of a case of it's like that's the one that fired them up. They created a video around it that resonated with other people. I always say to people, "sure, you can go down the YouTube promotional standpoint of covering every video for every keyword, and I wonder if that works any longer." I have yet to see much success with that approach, but it's still a lot like YouTube experts will recommend.
The best ads are the ones where you are inspired, so create the content you want to make that resonates with you and with your customer.
I take a different point of view. The best ads are the ones where you are inspired, so create the content you want to make that resonates with you and is likely to resonate with your customer. Go and create that content, put a call to action at the end of it, and then we amplify that. Nine times out of ten, it's more anecdotal than having many case studies. 
It seems to be that from what I've seen, the best videos that do best for our company tend to be a little bit more off the cuff and a little bit more focused on just getting the point across, which is really important and very valuable for the viewer. 
When you were talking about that feeling of getting fired up and what fires you up is likely to fire up the viewer as well. That circles back to what we discussed earlier about that feeling of discovery, whatever that feeling is called. I want to throw in another feeling you might not have put a name to. BJ Fogg put a name to it. He's the author of Tiny Habits and was a guest on this podcast. He calls this feeling "shine." It's the feeling of success. 
If you are working on developing a new habit and marking it on your calendar or an app every day, you've done this like I'm ten days into this new habit, and I've not missed a day. I've hit every single day. Do you have a feeling about that? What's that feeling? How do you articulate it? He says it's called shine, or that's what he named it.
If you can inspire that feeling in someone watching your ad or whatever's on your channel, that's part of the secret sauce. What do you think? 
I love that. That's so powerful. That's so insightful. I don't know if you would call it an adjective because you could use it as a verb or something, but as a description of that feeling, it is very accurate, like shine. It's not too much. It's also just throughout the right amount. It feels like the right amount of feeling you'd have. You're like, cool, I'm feeling good. I'm moving forward, and I'm almost shining. I resonate with that. That's very true. I like that. That's really good. 
Awesome. I would love to share that video you alluded to from Karen Campbell.
We're getting close to time, so I want to switch to lightning round mode here. Let's keep the answers short, maybe a minute, maximum, although I love everything you're saying. I also want to be respectful of your time. So let's talk for a minute about YouTube shorts. What's the opportunity or danger our listener needs to be most aware of?
Okay, good question. No dangers any longer. Big channel owners started to get into shorts, which hurt their reach. YouTube has changed the algorithm, so many more people say, "do your shorts on your main channel." I'm not a YouTube expert, by the way, on channel creation. I can find your best continent and promote it. 
Take my advice with a pinch of salt. There are many, many people out there that have a lot more things to say about that. I haven't figured out how to incorporate shorts into a business. It looks really exciting for the future; the strategy that I would approach it with would be to do lots of different shorts. 
You can start running shorts as ads, which is quite an exciting development on YouTube.
Use those as shorts if you've got retention spikes in different places. Then, if any of them work well, take that short, put a call to action on it, re-release it as another quick, and see if that still works. Then put the money behind that. You can also start running shorts as ads this March, which is quite an exciting development on YouTube. 
Alright, so what do you plan to do there? What is going to be some of your experiments? 
The plan right now is very sketchy. I don't know. I've had this chat with a few people. I'm an open book. You can ask me things.
I love your honesty. 
Yeah, exactly. We don't know the answer. The approach we'll be taking to it is the obvious approach, taking the best targets we already know and finding the best snippets of video content we know resonate. Then combine those two to see which ones work well. Then we'll isolate the ones working well and push those a little harder. 
No one knows right now, so I don't want to say this is how to approach it. But, unfortunately, I don't see anyone nailing it consistently, so I have nothing more to say.
Okay. I recently had a fascinating conversation with Jamie Salvatori about YouTube shorts from an organic standpoint. They set up a whole channel just for their YouTube shorts because they didn't want to negatively affect their main channel, which has billions of views and is doing so well regarding reach and everything on YouTube. Now he wishes that they hadn't done that, that they would've kept it on the same main channel. That was a great episode. By the way, do you know Jamie, founder of Vat19? 
I know of Jamie, not personally, but I know of Jamie. I had a really big YouTube channel owner do an x-ray with us and was looking through the data, and they were telling us as soon as they released shorts, their whole channel just died. Everything died. Not die, but all of a sudden, the results dropped hugely from the exposure, and he never said again he would do shorts inside of a channel or do anything experimental inside the main channel. He'd always do it outside of that channel. His tone has changed now.
There's a timing factor. Now he looks more shorts inside his main channel, but there's a timing factor now. Everyone's raving about shorts being on the main channel as well.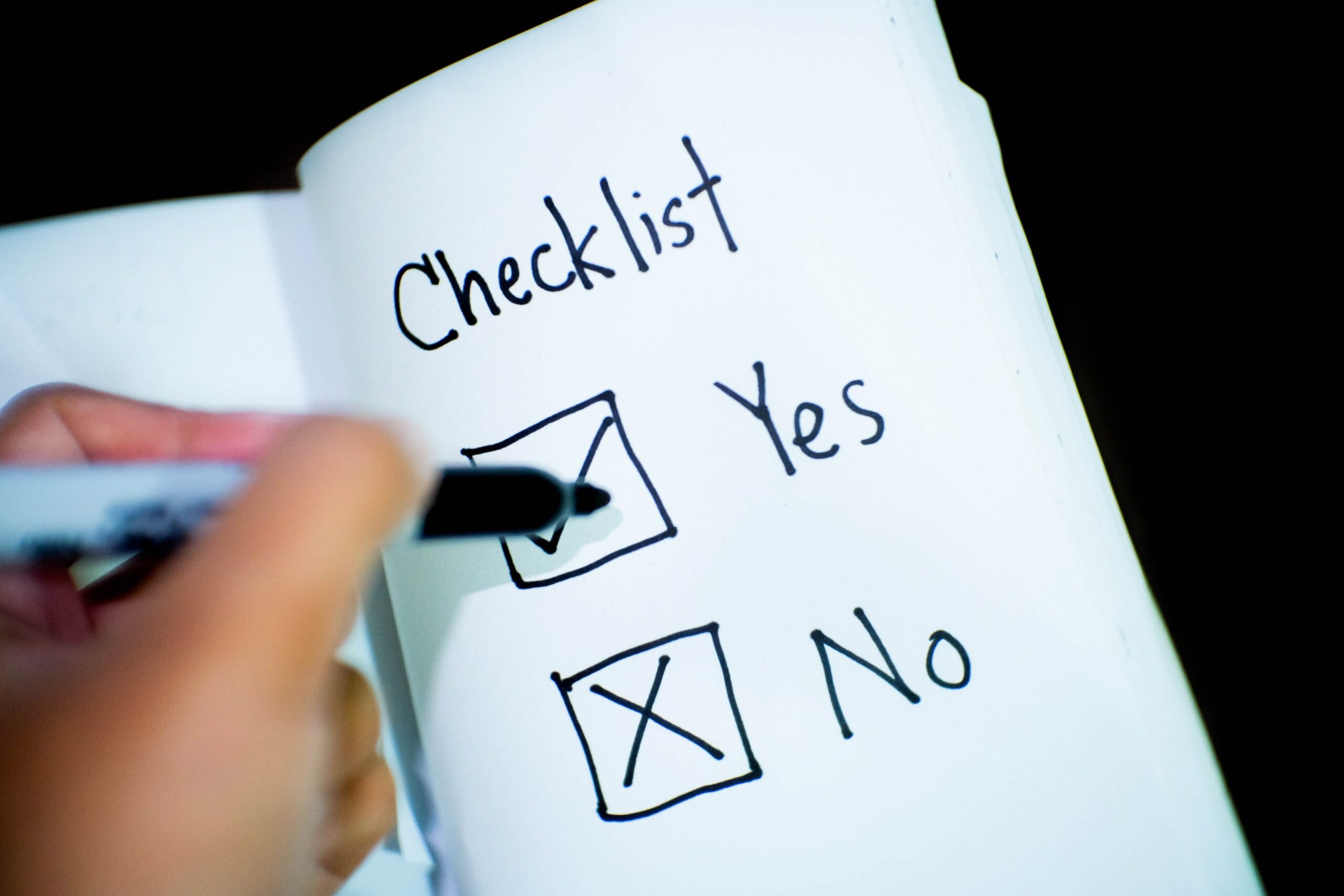 Okay. Alright, lightning round. Here we go. TikTok ads. What are you up to with that?
Okay, nothing yet with TikTok ads. I don't know enough about it and wouldn't like to profess that I know anything about it. However, many experts know far more about that than I do. I'm a YouTube guy through and through.  
Okay, cool. What tips or tricks for video creation will make a real difference for our listeners?
Okay, good. I've got many of these. I'll do as many as possible in a minute. Begin without introducing yourself, what the video's about, or any stinger or logo about your product. Just get into it. You've got three ways to nail it on SEO this year. Step number one starts with the first words, which is like getting into the content immediately. Otherwise, you'll lose your audience at the beginning of your video. That's really important.
One of the best persuasion strategies to get people to click and buy from you is identity. One thing we like to do is set up two identities, and it always happens anyway. It's more like bringing what you already know to the surface. 
There are some people that all succeed and some people that don't succeed in the world naturally. It can be down to their behaviors, or it can be down to something else, their mindset, whatever it is. 
Let's say, you have guitar players, you might have dabblers, and you have real guitar players, people that play around a little bit every weekend and dabble around with their guitar. Then some people spend 10 minutes a day properly practicing, and those get results. 
One of the best persuasion strategies for people to click and buy from you is identity.
Break up these two different identities. Get people to agree that that's what happens in the marketplace. Then your call to action becomes, yes, we have a product, but you'll make a decision about your own identity. Are you going to do this and be the identity you want to be? Or are you going to carry on being a dabbler? It's up to you. 
Everybody's decision and that tension is around which person they will become as a result of this decision. That's what drives tension, and that's what drives sales. We found that it works well. 
That's a powerful question. So are you going to continue being a dabbler? Whoa. 
Exactly. It's hard. It's like canceling a gym membership. You're telling yourself, "Okay, I might get some money back, but I'm telling myself I'm no longer the fitness person. I'm no longer the person that goes to the gym anymore. I'm a slob. That's who I'm becoming." So don't cancel the gym membership.
Wow, you're so insightful. I love this. Last question. Anything miraculous happened to you in recent times that you want to share? 
There's so much. We've got three kids now. That's always miraculous. The fact that they're still with us and that comparing them in a way that they're still with us. That's miraculous. I'm still a father. The big change for us is realizing that organic and paid can work together. That was a beautiful realization for us because, honestly, the future of paid promotion on all platforms will be much more elegant and classier. 
Businesses don't need to rely on big claims and outrageous things to be said in videos. If you watch this video for 90 seconds more, I will show you this. We can finally say goodbye to all of that and get down to this great content in an inspiring way with a good story. We can begin a journey and build an ecosystem where people get to know, like, and trust you and want to buy from you. That, for us, feels like a future looks exciting for advertising but in a very different paradigm than what we've been used to, which is hopefully where the future's leading us.
Awesome. I know we're out of time. So where do we send our listeners to work with your agency, Viewability, to sign up with your platform Bidurk and to get an x-ray of their YouTube channel? 
If you're ever interested in working with us as an agency, it's viewability.co.uk. That's our agency's side. If you want to analyze your whole YouTube channel in a way you've never seen before, go to bidurk.com. I know it's a strange name. There are lots of reasons for it which I'll one day explain.
Go to bidurk.com. It's an easy brand to secure. Bidurk.com, you can get an x-ray. It's free right now. You'll see your insights from your videos in a way you've never seen before. You can also see all the testimonials from some cool people there.
Stephan, you can get yours done as well. That'd be great to do yours. Come through. You'll see the data with a brand new set of eyes, and you'll see how you can promote your YouTube channel and your business in a way that's so classy and allows you to be free and be yourself rather than trying to please YouTube gods. You can take back control and grow in the way that you want to. Those are the two platforms, viewability.co.uk and bidurk.com. 
Thank you so much, Tom. This was fabulous. You're a class act. I appreciate you, so thanks for coming. 
Thank you, Stephan. It's nice to be on the podcast. 
Oh, thank you. Thank you. Listener, get out there, do something amazing in the world and make it a better place. We'll catch you in the next episode. Stephan Spencer, signing off.
Important Links
Your Checklist of Actions to Take
Conceptualize a remarkable and compelling content strategy. Create more than just an ok-quality ad or viewers will leave before receiving its message. 
Observe the constantly changing market behavior. Trends change often. For example, messaging and visual styles today may be irrelevant in the next few years.
Gather and utilize collected data. For example, observe a published ad's viewer retention, engagement rates, clicks, etc. In terms of content creation, establish demographic profiling, branding, etc.
Document what happens when an ad does or doesn't work. A checklist of dos and don'ts is an excellent basis for future reference.
Find ways to reduce advertising costs. For example, consider DIYing tasks I'm confident handling or outsourcing jobs such as video editing, script writing, or graphic design to other agencies.
Prioritize viewer retention. When people close an ad or leave YouTube in the middle of the video, the ad costs increase.
Clarify my call to action. The goal is for people to click and follow through with what is offered. So take them on a journey and ensure they follow me until its end. 
Take advantage of YouTube Shorts. It's the new craze of content right now, and many viewers on the platform spend most of their time watching Shorts on their phones.
Nurture relationships with my audience. It's not enough that I create an ad. What matters most is how I follow through. People subscribe or buy because of how a business makes them feel.
Check out Tom Breeze's website for more resources on advertising on YouTube and Bidurk for a free YouTube scan!
About Tom Breeze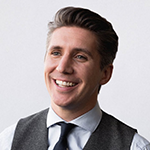 Tom Breeze is founder of both Viewability, a YouTube ad agency & Bidurk, a software company that focuses on helping you grow your YouTube channel and business.
Tom has a masters in psychology, is an author, works with an impressive list of personal & corporate brands all over the globe and is regularly invited to speak at conferences, showing businesses how to unlock the true power of YouTube ads for profit & scale.