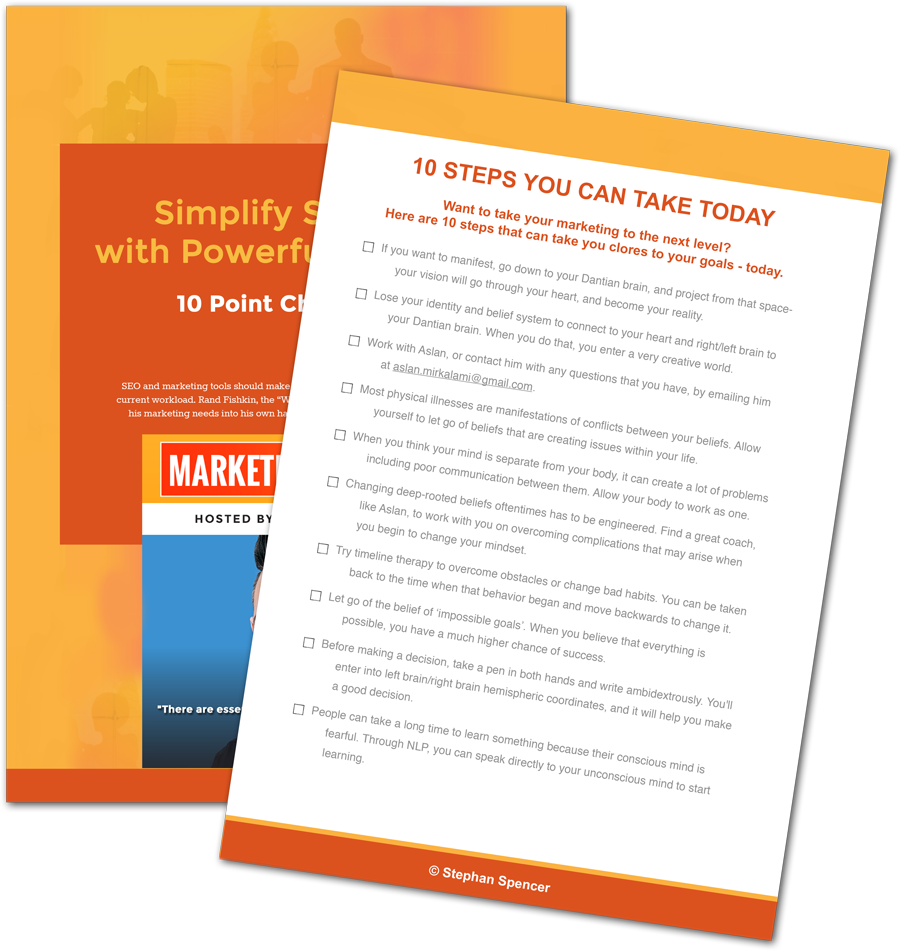 Get into action! Download your FREE Checklist
Put the most important tips from this episode to work and take your marketing to another level! Get your free 10 Point Checklist for your next actionable steps.
This Week's Guest:
How do you make yourself stand out when you give a presentation? You may tend to emphasize things that set you apart from your listeners. You want to present yourself as someone special, exceptional, and unique. Your audience would have no reason to listen to you if you were just one of them, right? Rattling off your accomplishments is not the best way to lead a presentation. You don't want your audience to think "so what?" You want to get a resounding "me too!"
As you may already know, I'm a big fan of mastermind events. I recently attended a fantastic one run by today's guest, Doug Allen. Doug joins me this episode to share some of the fascinating and powerful studies, tools, and technologies that he explored in this mastermind. Doug is also a five-time best-selling author, hedge fund manager, business development consultant, and the founder of the Destiny Partnership Mastermind Group. Join us to get some valuable insights into presenting yourself to others.
Find Out More About Doug Here:
Doug Allen
Doug Allen on LinkedIn
Doug Allen on Amazon
In This Episode:
Links and Resources: