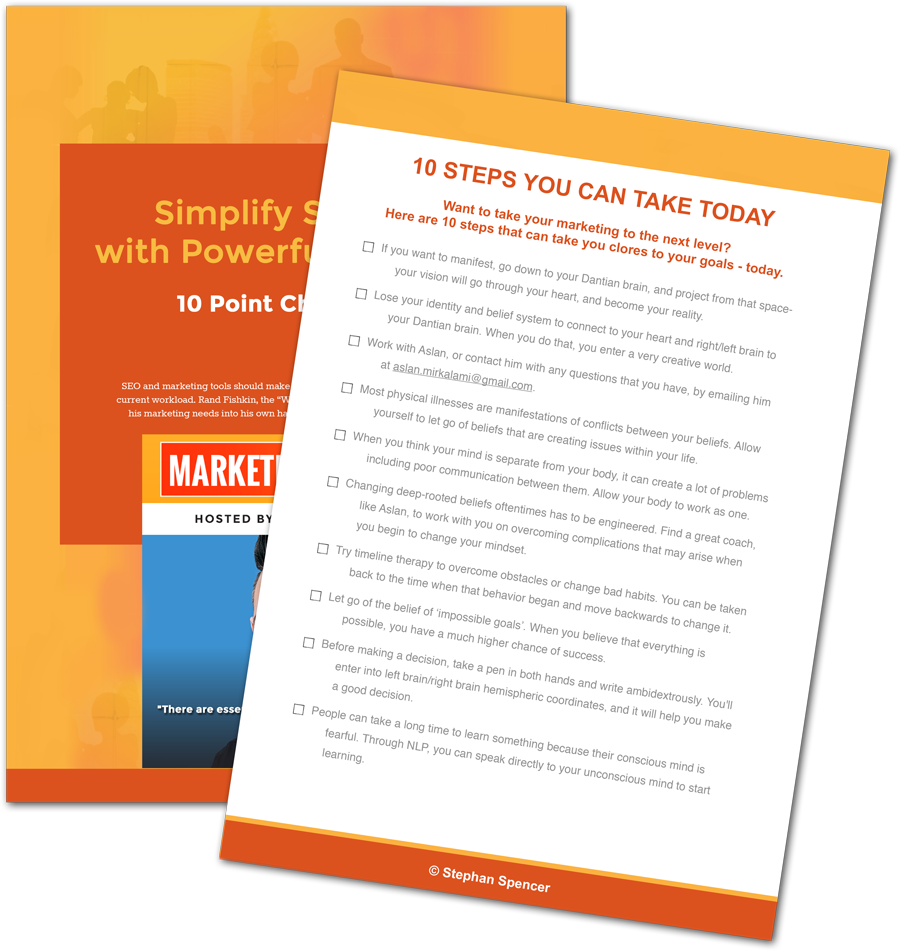 Get into action! Download your FREE Checklist
Put the most important tips from this episode to work and take your marketing to another level! Get your free 10 Point Checklist for your next actionable steps.
This Week's Guest:
Jay Baer is a renowned business strategist, keynote speaker, and New York Times bestselling author of five books, including his latest work Hug Your Haters: How to Embrace Complaints and Keep Your Customers. Throughout his career, he has advised over 700 companies (including an impressive 31 of the Fortune 500). These days, he travels the world helping businesses get (and keep) more customers.
In this conversation, you'll learn why it's important to be nice even — or especially — to haters. Jay also shares some brilliant insight into reputation management, particularly if your online reputation is already less than stellar. His other tips and techniques include strategies for building your online community and audience, and being more selective (rather than broad) about who you're marketing to. Tune in for all this and much more — and a free gift that Jay is generously offering to Marketing Speak listeners!
Find Out More About Jay Here:
Jaybaer.com
@jaybaer on Twitter
Jay Baer on LinkedIn
Jay Baer on Facebook
Convince & Convert
In This Episode:
[01:07] – Does Jay consider himself a spiritual marketer?

[02:04] – Jay offers his general advice on how to deal with someone who's hating all over you online.

[05:19] – Jay answers everybody online, even harsh and rude critics who start out with personal attacks. He offers an example.

[06:39] – We hear Jay's thoughts on the movement toward unfriending on Facebook. Stephan responds by sharing research that suggests that you should be pleasant with devices such as Alexa.

[09:57] – Jay struggles to see the positives in trying to figure out or keep track of who has unfriended you on Facebook.

[12:40] – Good "marketing karma" really matters, Jay explains, and talks about how this relates to his hug your haters approach.

[14:07] – What is the "hatrix"?

[16:38] – Stephen shares his own real-world example of something that recently happened to get Jay's feedback on how he should have handled it.

[23:26] – Jay talks about the benefits of long-term instead of short-term thinking.

[25:07] – We hear Jay's advice on what to do if your company's reputation is already bad. Stephan then talks about getting negative reports removed from search results, and he and Jay discuss Comcast's reputation problems.

[28:53] – Stephan brings up the topic of bedside manner and its importance. Jay then shares a related story from

Hug Your Haters

.

[31:58] – Thanking the people who have connected with you on LinkedIn is a way to apply the techniques Jay has been discussing in that environment.

[33:56] – Jay offers some strategies to help you build a tribe. Some of his insights include trying not to appeal to everybody and being consistent with your timing.

[39:59] – How would Jay apply the idea of forming or changing habits to content creation and consumption?

[42:54] – Jay talks about similarities between

Gary Vaynerchuk

and

Donald Trump

's abilities to provide a sense of "intimacy through attention." Others who have this skill include

Chris Brogan

and

Bill Clinton

.

[45:11] – What should listeners do as a next step? Jay offers a free gift of a guide of 13 words not to use when talking to a customer. You can get your copy by filling out the form at

this link

.

[46:26] – How can someone work with Jay directly?
Links and Resources:
Jaybaer.com
@jaybaer on Twitter
Jay Baer on LinkedIn
Jay Baer on Facebook
jaybaer.com/13words
Convince & Convert
Hug Your Haters: How to Embrace Complaints and Keep Your Customers
The hatrix infographic
Youtility: Why Smart Marketing Is About Help Not Hype
Dave Asprey on the Optimized Geek
Donny Epstein
Tamsen Webster on Marketing Speak
Kenton Hutcherson on Marketing Speak
Comcast employee sleeping on couch on YouTube
Taki Moore
David Allen on the Optimized Geek
Gary Vaynerchuk
Donald Trump