SEO is an ever-evolving discipline that can make or break a business. So you must keep up with the latest, and that's what this episode is for.
Today's guest is Lukasz Zelezny is an award winning SEO expert who's been featured in Forbes, Semrush, CMO, and Brand24. He's a keynote speaker at global marketing events and founder of the consultancy SEO.London. 
In today's episode, we drill down into Google ranking factors, including E.A.T. (expertise, authoritativeness, and trustworthiness). We discuss the nuances of duplicate content. And we evaluate potentially timesaving artificial intelligence (AI) based tools like Surfer SEO and Jasper to identify opportunities and create helpful content. We also get into building dashboards in Google Data Studio now known as Looker Studio, and we discuss keyword research in foreign languages. 
So now, without further ado, let's get into this episode loaded with powerful knowledge and actionable advice!
In This Episode
Lukasz, it's so great to have you on the show.
Thank you very much. Hello, everyone. It's a pleasure to be here. Long time no see, Stephan. I'm grateful to be here and see you and your audience.
It's great to reconnect with you. It's been a while. We met through an Semrush event back in 2018, 2019, or maybe it was both. Were you in Helsinki? I think you were in Helsinki, right?
Helsinki, yeah. That was epic. I knew about you earlier because I was following some publications. But yes, we did meet. You convinced me so quickly to buy reMarkable. I still use the reMarkable notepad.
My wife was like, "what is this?" I was like, "listen, long story short, Stephan recommended it to me." That's it. I just bought this. Yeah, I can't do more here. Sometimes in meetings, I'm just writing notes.
Yeah, that's awesome. I love my reMarkable tablet. I use it every day. I write in my gratitude journal on the reMarkable tablet. I take notes when I'm at conferences and seminars. Yeah, I love it.
Yeah. I remember we had a long conversation because I was trying to understand what the reMarkable is for. What's the difference between having an iPad and having reMarkable? You said to me that it's about eliminating all distractions. You couldn't be more right.
As you can see behind me, there is music equipment. I have lots of these kinds of funny things. And I love them because they are real. You can touch them. You can play on them. This is the opposite. Applications will never give you the same experience as with reMarkable.
Yeah. I have three iPads of various models that are just versions over the years past that always sat in the drawer. I never got into using them. I use my phone because I have to. I carry that everywhere, but I want to avoid having a distraction device if I'm trying to take notes and brainstorm ideas. That's what the reMarkable does. It keeps me focused.
Absolutely, because you have nothing except for what you really, really need.
Yeah, good stuff. Let's talk about what you're up to these days. I know you're big into the content side of SEO. You help companies with many different aspects of SEO, but content is something that you're particularly keen on helping clients with. What sort of stuff is challenging to your clients, and how do you help them get through those challenges?
As a content writer, you need to write while thinking about larger issues and not just the keywords people search.
Click To Tweet
It's such a big topic. I don't even know where to start. I have the pleasure and honor of working with many big companies with lots of resources. For example, a very big organization that writes lots of content. The only thing is they create all this content, sometimes very interesting but aren't findable. It's not enough.
They have KPIs to create the content. That's it. No one is thinking about what happens later. I am in this position to teach that instead of writing about 12 things, you need to remember the summer before going to the beach. Write about how to get rid of sunburns, avoid sunburns, or what to do when sunburnt—thinking about the answers to a problem rather than just describing how people are searching.
Every type of content matters, especially when there is a demand for it. Initially, it's pretty much writing about what people are searching for. This is what I'm letting the organizations I work with write about. If you want traffic, you must provide answers for what people or potential customers are searching for.
They mostly search for generic problem-based queries such as how to, what is, when is, and so on. So when we write about this stuff, then we can open this floodgate of traffic. As long as other valuable resources highlight expertise, and so on.
Every type of content matters, especially when there is a demand for it.
It's a very big, complicated matter, but it's very exciting. You always need to start from somewhere and step by step. At the end of the day, this way of thinking about content through the demand, value, and many other aspects will sink into the organization's DNA. That's my win-win.
How do you systematize and structure content generation and content updating so that you get the best outcome for your client? Because probably, they're not doing it in a very systematic way, at least not the SEO side of it.
Exactly. The problem is that content is often a bottleneck. I often have this kind of conversation. For example, a relatively big organization tells me, "we can deliver a maximum of two pieces of content a month." I'm like, "Okay, that's fine. I can help you outsource."
I can help you to find some experts. For example, ex-employees of the company, even from competitors, can be a phenomenally good addition to your team.
Then, I snapshot old pieces of content ranking and performing quite well and determine ways to improve their performance. There's always this question, what does it mean to improve? 
Thankfully today, lots of software like Surfer SEO, for example. Surfer SEO is a fantastic tool. Obviously, you need to use this wisely. You cannot just follow everything blindly. The same goes for Yoast's light system, which is a very nice direction, but obviously, you're not following this blindly.
People who are in content and never heard about SEO or rarely heard about SEO may have a different idea. Like the length of content, for example. Journalists who are experienced in journalism but not so much with online marketing. They're always like, "what do you mean that the length of content is important to run? Why? This is silly."
They are very defending the idea because, for many years, they were doing content in a specific way. So I show them a step-by-step guide on on why headers are important, alt tags, etc. And then, we go into gap analysis, which are the keywords that your competitors are ranking for.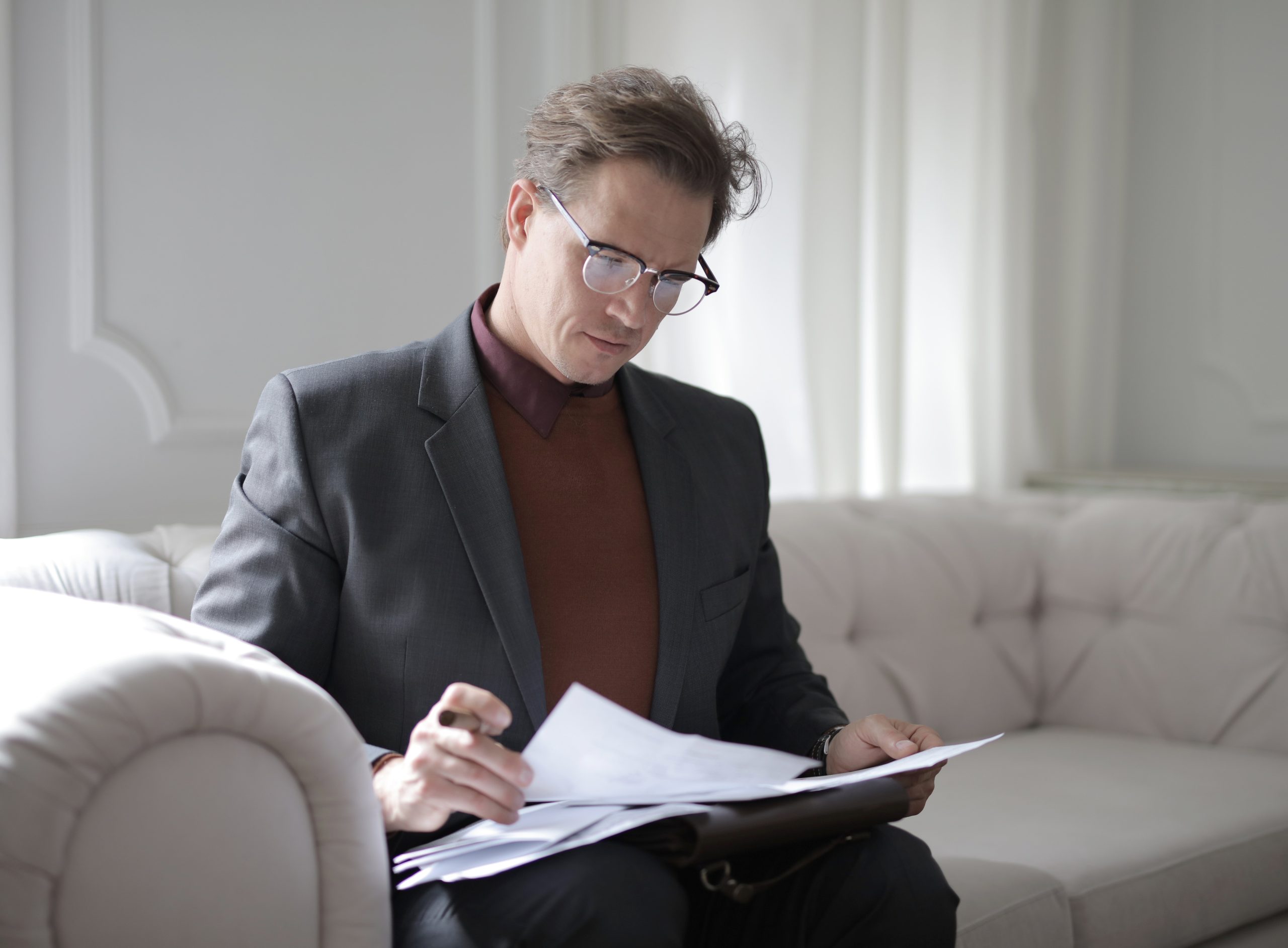 Sometimes the only thing clients give is their competitor list. I'm using the number-focused methodology to bring them not only keywords but also group these keywords into topics. Their first reaction is always like, "this is nonsense because we're ranking on this." I'm like, "are you sure? Try to search."
Then they are surprised. "Oh, we were thinking that we're ranking on this because that's our keywords." And I'm like, "I know those are your keywords because out of eight competitors, you gave me six of them." I intentionally selected the keywords that you are not ranking. That method even helped me to deliver gap analysis for Arabic, Hebrew, and Russian languages. That's the two main tactics.
I want to mention something that I call antisnapshot, which is in between gap and snapshot. That's our oldest topic that shouldn't be on your website. But because you don't have them, you rank somewhere on position 30, 40, 50. I'll give you an example. When I was analyzing my website, I noticed that people are searching for unpredictable queries that you can find in Search Console.
For example, hire a redirection consultant or hire a core web vital consultant. I had the content, which was, what are core web vitals? Hire a core web vital consultant, and what are core web vitals? That's the same family of topics, but the intent is completely different. That was on positions 30 and 40.
I considered this a whisper from Google saying, "hey, we would love to rank you higher, but not with this content. Write something more relevant, and you will get there, but not now." When you're doing these things, you find such amazing ideas for content.
Even yesterday, I analyzed a very provider of mortgages in the UK. They are writing, for example, a guide about how to deal with stress and anxiety during the mortgage process. It seems to be quite far away from mortgaging but still applies to potential customers.
That was very educational. I went to my client. I was like, "listen, this is a phenomenally good topic. Maybe we should write something similar, and maybe do something from a different angle, and so on."
Yeah, that's cool. Did you create a new piece of content to target higher core web vitals consultants?
No, I just created a new piece of content, which describes more about why you should hire a core web vital consultant and how a core web vital consultant can help you in that optimization process. Not really what core web vitals are because this is pretty much what the customer knows. They are a step ahead of that.
It's fascinating to see how culture influences how people search.
Click To Tweet
They already knew that now. "I want to hire somebody who knows those things and will help me because I know that this is important. I know what CLS is, and so on. Now I would like someone who will help in this." 
So do you know ginseng? It's this Korean root that gives you health, vigor, and so on. There is also Ginkgo biloba, which is another medicinal plant. Now when you google "is Ginkgo biloba good for Alzheimer's?" You get all these top 10 things you should know about Ginkgo biloba, why you should eat Ginkgo biloba, why you should drink Ginkgo biloba and so on.
Only at the very top will you see two links to scholarly articles, which are the university research. You click on one of those, and you'll see a wall of text- no header, no fancy things, not something that we get used to because of the internet, how to digest content, nothing to skim. You need to spend about half an hour or more. 
There is this crème de la crème array of real information. That makes me a bit sad as a content marketer here because I'm looking for a way to combine the scholars with like, "hey, top 10 things, click here and so on."
Yeah, clickbaity stuff that ranks inside of the stuff that's really in-depth and more scholarly.
Yes.
Do you think that you can achieve the kinds of quality articles with the kind of scholarly nature to it using a couple of tools, I guess, combined like Surfer SEO and Jasper?
I think it's hard not to because it's impossible to get this article. You can do research. You can spend lots of time. I know content writers who can easily write this kind of university-quality content. The problem is on the other side, which is the user side. They forgot how to study content.
They only skim content. Snack content, click, click, click, click, top 10 things, and then let's go to Instagram and let's start an infinite scroll for half an hour. The brain, the perception, is changing. Imagine how much it would mean for someone to go see a new horror movie or science fiction movie in the '70s or early '80s. Either you go with your parents to the cinema, or it airs at 7  PM on TV.
You know that you cannot record anything. You must watch what's on. It will be exciting, and you've been waiting for it for a long time. Today, it's whatever. I will record this, but maybe not. Spotify is here. Back in the day, you buy CDs without knowing what was in the CD. Only when you get home and start listening do you realize, "oh, this track is good." You could listen to the CD over and over and over and over, and you will never be bored.
Whenever everything started to be very, very easy to get, it started losing flavor. I think this is the same with content. We are tired of this long-form content. Let my brain pump a bit of serotonin, and then next, next, next, next.
It's the dopamine that makes us somehow get the next hit and keep scrolling. The novelty of it that's dopamine. Serotonin is more meaningful. 
These three tools, SEOWind, Surfer SEO, and Jasper, are fantastic as an additional hand, not a replacement for people.
Yeah.
What would be the use cases for Surfer SEO, for Jasper, for tools that utilize AI? Is it for taking content that has already been written and improving it? Is it for coming up with a first draft and then revising it from there? Is it to determine whether you're missing some keywords in the copy? What are the use cases?
Since you mentioned Jasper and Surfer SEO, I need to say SEOWind because my friend designed this. We created SEOWind to scope completely new articles, analyzing what the other articles are like the structure, and so on.
These three tools, SEOWind, Surfer SEO, and Jasper, are fantastic as an additional hand. Definitely not a replacement for people. I was doing quite a few funny tests. I was asking questions to Jasper. For example, what is a kopi luwak? Perfect answer. Obviously short. It could be an intro that would later be expanded.
When did the Roman religion leave Britain? It wrote something like, "the Roman Empire left the Britain islands this year." And then I asked, "why do Romans like to drink kopi luwak coffee?" I got a perfect answer, which was nonsense, but a grammatically correct paragraph. It was grammatically correct nonsense.
Another problem that they have is non-directly duplicated content. How many people have written the definition of kopi luwak or Arabica coffee? There are at least ten people right now writing about holidays to Egypt. And everyone will tell you, "yeah, you need to write this better, nicer." 
Google is ensuring that we aren't producing content that talks about the same thing repeatedly. If you look for the top 10 things, I should see in London, and you take the first 100 articles, I bet 90% of the things are repeated in a different order with different descriptions in terms of wording, but it's saying the same things.
We're touching on the nature of search here. On one side, you want to be at the top. But, on the other hand, for the last 30 years, plenty of companies have written about the same topic. And it's building somewhat of a conflict that I don't have an answer on how to sort it out.
There are a lot of content writers who can easily write university-quality content. The problem is on the user side. Users usually forget how to study the content.
Click To Tweet
It's the same with "you need to write about more interesting, more insightful topics." Fair enough. There are some disciplines where you can write more insightful, more interesting things. I can be about anything- music or maybe about composing into different scales, and so on. Another example is there is a YouTube channel in Poland, which is run by a Ukrainian guy who speaks Polish.
I am trying to understand why the Ukrainian guy is moving to Poland to have a YouTube channel, but he explained it very nicely. He is looking for information that doesn't exist in the Polish language, but he can get answers in English or Ukrainian. Then he presents this to the Polish audience in the Polish language. It's fascinating.
In terms of AI, there is one more activity that I'm a big fan actually of. And this activity is to translate content to other languages through, for example, DeepL AI. I think it's very popular right now. DeepL has a very high-quality translation.
You can get your content in front of a Japanese or Chinese audience, which generally searches in their own languages, not in English. I'm very often suggesting this to the customers. Customers sometimes are reluctant. They say, "we don't have Spanish support or Chinese support service." 
This is the problem you wish to have. If you find that you need Spanish-speaking support, you will hire somebody. "But we don't have our software in Spanish." The fact that someone searches in Spanish don't automatically mean that they don't speak English. You can expand the content across.
The fact that someone searches in a different language don't automatically mean that they don't speak English. You can expand the content across.
I have a phenomenally good example, I believe. It's a website that I've built predominantly for gathering info. If you think about the country where I'm from, Poland, what is Poland famous for?
One thing that Poland is known for? Getting decimated by the Germans in World War II.
That could be a great topic to write about. I'm saying that I created a website where I wanted to learn. Then later, I started translating this into other languages.
In a nutshell, I was analyzing thru Semrush, and I chose Poland because it's cheaper to create websites and cheaper to get content than the UK. I thought about, what is the group of keywords that everyone is searching for and nobody is doing SEO for.
I found, for example, how to cook broccoli, but I will not be doing a website about broccoli. But then I discovered about religion in Poland. Poland is a very religious country. A very Catholic country. Every keyword about religion has lots of searches and very little difficulty in Semrush. 
So I bought a domain. I started building content. And when I started translating the content, it was fascinating to see that out of 300 articles I have in different languages, and people are searching for different things. For example, Brits are searching a dreamcatcher's sin. And the Germans were searching for something about the science of possession.
That was really fascinating to see how culture is influencing the way how people search. A fantastic experiment is still going on. We will see where it will take us. But traffic was about 2000 visits a day. It depends. During Christmas or Easter, then obviously more. Yeah, it's still getting lots of fun, lots of research, and lots of learning.
Besides the fun and learning, what's the endgame there? Are you hoping to turn that site into money making website?
There is AdWords. Maybe I would sell this to a bishop, but no. I don't have an endgame. It's more like for fun. I just created this for fun.
If somebody would come to me and say, "oh, we want to buy your website." then I would consider it. But at the moment, it's more for learning. I even have embedded Data Studio so everyone can see what keywords, and what traffic is completely public.
It's interesting.
I can give you an address on the chat.
Okay, but you don't want to mention it publicly on the podcast.
No, I can. Absolutely, without any problem. If you go to this website, take a look at what's going on there. There is a link, and then you will see a big data studio that is opening. 
You will see all the keywords, and then you can start narrowing this into countries. I don't know if you speak any other languages except English. But if you do, then it can be even more interesting for you.
This site, can we talk about the name of this site publicly?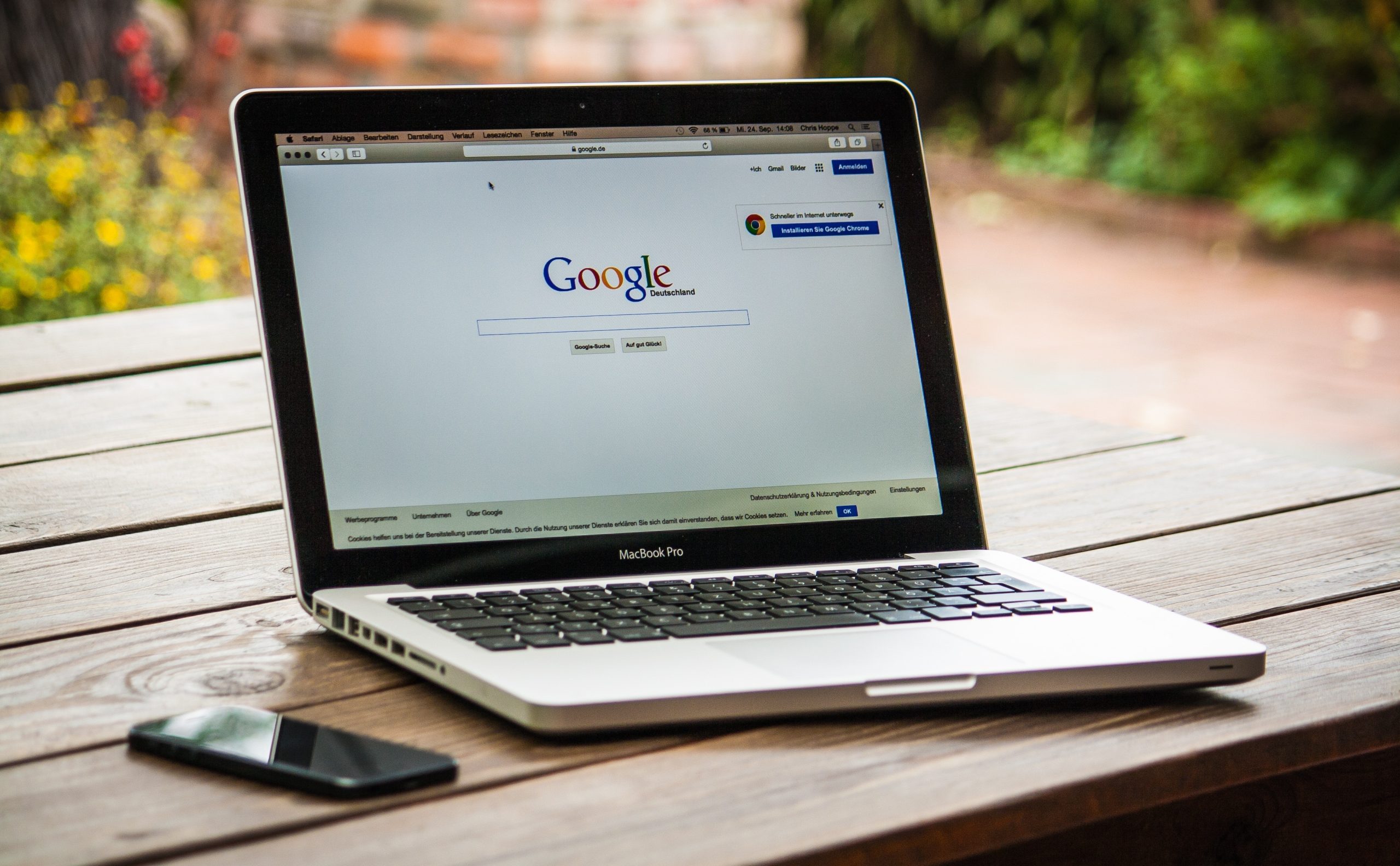 Chrystus.pl. It's Christ in Polish.
Chrystus.pl. This was an experiment that you're actively still in the midst of. What's been the most useful experiment or analysis you've gotten out of playing around with the site?
First, how ridiculous the questions people are sometimes asking. For example, was Jesus a vegetarian? Was Jesus born in Poland? Did Jesus like pudding? These kinds of silly questions, but considering the number of impressions and clicks, you wanted to answer that question.
The second learning was that if you went into, let's say, these Japanese keywords- obviously I don't know Japanese, but I took these keywords from Search Console or Data Studio. I copied them back to DeepL to understand what people in Japan are searching for. They are searching a lot about Moses, a lot about where Moses' name came from, and so on.
Then I started moving into other languages. I could see that if there is a different culture, then they have completely different queries from the others. I will try to very quickly tell you what the recent most popular Japanese queries were.
For example, "Moses' name origin" or "rosary not worn around the neck?" Rosary in Europe, you're never wearing this on the neck. But in Japan, it's a question. Can you put the rosary on the neck and wear this like a necklace?
It's a fascinating lesson. I think I will be trying to find another cluster like that. I don't know what yet, but it should be something that doesn't cost me a lot to deliver relatively big traffic. I suggest starting translating and learning about cultural differences and so on.
Do you find that DeepL does a pretty good job of translating? Is it better than Google Translate?
Yes. I had a client once. My only job was to choose the content they had on French, Spanish, and German websites, translate it to Polish on DeepL, fix errors, and send it. That was a very simple job that one of my freelancers was doing. I was just doing quality assurance. Obviously, one problem is that keywords translated from German to Polish or German to English don't always have the keyword that would match the demand.
If people are bidding on a keyword, that keyword is extremely valuable. If the keyword is valuable, you probably also want to utilize it for your organic ranking strategy.
Click To Tweet
Let's say it's a popular article written in German, but when translated to English, the article doesn't have the equivalent of German keywords. An example can be car insurance. It's very popular in the UK, but DeepL may, in some cases, translate this as vehicle or auto insurance. These are definitely not the keywords that you would be going after.
Yeah, I got it.
I can give you one more thing, which may be very shocking. I'm working with lots of Dutch customers. I love working with people from the Netherlands. They have such a great attitude. The sense of humor is absolutely phenomenal. Somehow, I don't know why, but there are more and more and more Dutch clients. I don't speak Dutch. When they came to me about content, I found the method.
I was like, "listen. Dutch is a very, very relatively isolated language." Only Belgium and the Netherlands speak Dutch. Because of that, there is a limited number of content writers; ergo, content writing will be expensive. We selected keywords in Dutch, translated them into English, and sent this to English content writers who are much cheaper than Dutch content writers.
They send it back, and we pay. We put this back to DeepL, translated it to Dutch, and fixed all the little icky things. The price for a set of content was much, much, much lower. The quality was still there because my client and in-house people who speak fluent Dutch could read this, ensure the keywords were there, and so on.
At the end of the day, it wasn't produced by Jasper, which, once again, can be a thing to spice up the dish, but not to make a dish yet. I think GPT-3 is still not yet there. Yeah, and it was cutting costs massively. Once again, taking content in a specific language to be prepared by an English content writer and then translating this back, something like that.
That's a clever idea. You mentioned doing keyword research in languages you don't speak using gap analysis tools. What sort of tools and processes would you recommend if you do keyword research in languages you don't speak, more in character sets that you don't even understand, like Hebrew or Arabic?
Yeah, absolutely. Semrush is very nice in terms of the database they have. You can put your website and four competitors. If competitors are well selected, you can see on this chart that there are nice overlaps between the competitors' rankings. These common parts, where three or four competitors touch together and your client website now, are when I'm exporting this into Excel. And I'm doing quick, quick math.
For example, I'm checking for every keyword. How many competitors is ranking? What is their average position? What is the parameter I call priority, which is a combination of search volume, the average ranking of the competitors, and cost per click?
If the cost per click is nonzero, people are bidding on this keyword.
Because if the cost per click is nonzero, that means that people are bidding on this keyword. And if people are bidding on these keywords, that means that keyword is very valuable. You may want to be there with your organic strategy if the keyword is valuable. And then, I group them into these kinds of packages.
One software that can help our listeners is Keyword Cupid, which is phenomenally good for grouping keywords into these packages. You can tell the content writers that there are keywords to write about. You have three or four keywords that constitute one article or one blog post.
I'm prioritizing all the keywords that have this kind of very high combination value of this search volume, average ranking, and cost per click, and that four competitors are ranking together. Or if I don't have this, then three competitors.
I'm putting what I call a bit of regime. I'm excluding all the keywords that makeup only one competitor's ranking because that's, most of the time, completely random keywords. Sometimes I exclude all the keywords that make one or two competitors rank.
Recently, I started doing something that excites me because I started doing gap analysis on 1.5, 2 million keywords, which I am processing immediately in the Data Studio. The data is taken from Google. I'm using BigQuery and Google storage bucket because when you have 1.5 million, you cannot go with Excel, unfortunately.
Yeah, right. That's cool. That's the tool you're using in Semrush because there are a lot of tools in that toolset. It's called the Keyword Gap Tool.
Yes, Keyword Gap Tool in Semrush. But as we're talking here, there are plenty of these databases. Semrush is one choice. You can go with Senuto if you are in the Polish market. You can go with Searchmetrics. You can go with SE Ranking. You can go with SimilarWeb. You can go with plenty of different tools to get this data.
What I'm trying to focus on then when I have this gap ready, I'm giving priority to all the keywords that have this very high combination value of search volume, average ranking, and cost per click, and that four competitors are ranking together.
What is also exciting is when I'm doing something that they call super gap or hyper gap. That is when you are taking more than four competitors. You're doing something that you're taking five, five, five, and five, let's say. When you have 20 competitors, then you need to do a few VLOOKUPs here and there, and you have a massive spreadsheet, which has, let's say, 120,000 keywords, 20 competitors, and then you're taking ranking, for example, from Search Console to the Data Studio.
Then you will not be looking at the keywords that make four competitors rank. You will go to the keywords which make 15 competitors ranking or 18 competitors ranking. It depends. I was doing some exercises for myself back in the day. I was doing kind of golfing manufacturers super gap.
That is something that was taking 35 websites. These websites were grouped, and then I could see that, for example, I just analyzed in this Data Studio first 20 questions with how. I could see that out of 35, how to build a golf simulator. How accurate golf simulators are? What golf ball should I use? What is a wedge in golf? What is the SkyTrak? What is E6 Connect? What does TrackMan cost?
Those are things I had never heard before. But I'm taking this, I'm going to the client, and I'm saying, "Listen, you should write more about TrackMan. Everyone is writing about TrackMan." They are like, "whoa, dude, you said that even though you know nothing about golf." I'm then saying, "because I don't know anything." I'm like GPT-3. I just learned because of data. I don't know what it means, but I know that this is important.
Yeah, that's cool. Is this something I can share in the show notes?
Absolutely. You can share this. I have one more. Conveyancing website in the UK. I don't know how it works in the US, but here, conveyancers it's like a lawyer, but this one may be less interesting. The one that I gave you will be much more exciting.
That's cool. Do you build a lot of dashboards in Google Data Studio?
I've become, frankly speaking, addicted. I've been doing this repeatedly, here and there, and so on. But now, I will give the people one more dashboard if they would be interested. Yeah, this is nice. You can see this one because this one is super funky animated GIFs that look super cool.
The website is seowordpress.pl. It's a Polish website that I purchased a long time ago for tests, but you can see the data is from Search Console. I will be very keen if anyone wants to create this for daily data. I can replace this and so on.
All right. You'll have to change the access privileges because I can't access that report.
Oh, you cannot access that report. Once again, try now.
Okay.
No, wait, I need to save this. Yeah, try now.
Yup, I'm in. That's cool.
How cool are the GIFs?
Yeah.
There are plenty of these databases. Semrush is one choice. You can go with Senuto if you are in the Polish market, Searchmetrics, SE Ranking, or Similarweb. You can go with plenty of different tools to get data.
This is the best part. I'm using this very often as well. You can see that in the queries, some are green. Those are the queries that are very promising. Like queries that are giving over 10% click-through rate when the average position is below three. You may make them even higher with a little love, but there will be much more clicks. Position 35 in the query, for example.
Yup, I see that one. It's so cool. You're quite adept at Google Data Studio.
Yeah. I'm quite upset that they rebranded this.
What a stupid name, yes.
Because I have a domain, datastudio.pl. I was like, now I will stop tutorials. Now they call themselves Looker, which is too late, but that will keep the domain Data Studio.
Yeah, Looker Studio. Definitely not good. That was not good branding. What would be the most important thing in Google Data Studio to visualize for the end client? What will help them to be happy and retained as a client of your agency?
Everything that you can show over time. The journey, the business owners, the CEOs, and the CMOs. I feel like they love journeys, to see the journey and the progress over time. They really don't care about, "this month we will hit 150,000 visits." What does it really mean?
When you say this month, we will hit 150,000 visits, which is 15% more than last month and 70% more than last year the same month, and we are 103 people on target, which is giving them a full picture. This is like you have a really nice painting in a beautiful frame, you already have nails on the wall, and you know where to hang this painting.
You know the context of this information. We can do this over time, month by month, and then they are super happy. What I showed you is not showing this fully like that, but there is one chart, for example, which shows URL clicks and impressions over time.
I don't have a target here, but normally, I am also using Google Sheets. Google Sheets is not Data Studio because there is a fundamental difference I noticed. Google Sheets is hard data. It's like hard-coded. It's been added two sheets, and it will never change.
With Data Studio, it's cool, funky, and fancy, but you can change the date range and have different data. They want something to be hot. You would have like a stone that you just wrote something, and it will stay there forever. I have something that is called SEO dashboard and enhanced gap by me. I will give you a link. Anyone with the link can go. 
One thing that is very unusual and potentially something new for an audience is the chart you see on rows 86 and below when I am comparing data from Google Analytics versus Google Search Console monthly. Because I'm using correlation, I can easily see that if the correlation is 0.99, then I know that the data is different, but it's fluctuating up and down the same way. 
But then you can see this chart. There is an intention, this kind of oh, somewhere in 2018, second house, the blue is dropping, and the Google Search Console is not. That signal is when a client comes to me and says, "oh my gosh, we lost traffic." It's like, "hold on, take a breath, make tea, come back to me in a second, and I will pull the data." And I will tell you if you're losing traffic or if it's a tracking problem.
I'm using Google Search Console as this additional source of data. When I show something like that, you can say, "listen, this was the moment when you didn't lose traffic for three, four, or five months." You just had the problem of tracking because the correlation doesn't match, the correlation is negative or close to zero, and your Google Search Console behaves completely differently than your Google Analytics. And then, after a while, there is back to normal. We can then start having a conversation. What caused these tracking issues, how to avoid this in the future, and so on?
Yeah, that's really cool.
Google Sheets is hard data; it's like hard-coded and will never change. With Data Studio, it's cool, funky, and fancy, but you can change the date range and have different data.
Please. I think Google Search Console is a very orphaned tool sometimes. People don't love Search Console that much yet, but it is increasingly powerful. It's phenomenally good too.
Yeah, really cool. Just in the last minute or two, a couple of quick questions. One is, what is the practical takeaway for our listeners around EAT, expertise, authoritativeness, and trustworthiness? Is this something our listener needs to take action on to improve their site for future rankings?
With EAT, it's with quality content. There are more articles about how to write quality content and quality content itself. There are more articles about EAT and how to implement this than real implementation. Everything that should be set is already set. There are people who say much more than me.
The most important thing is, do you really know the topic? Do you consider yourself as someone who is not an expert but can pass on some information that will be valuable? Second, like I'm saying with the links. People are like, "oh, DA, this and that, this and that." And always ask yourself, would your mom or dad click that link somewhere down there, invisible, and just doing what you think is doing, but it's not doing?
The same with the EAT. Would your mom or dad really read this article? Is this an interesting article? If so, then you are fine. I'm trying not to overthink all these things because there are so many of these EATs every week. You have some news like, oh my gosh, there was an algorithm update. Do you know what I mean? We have some signs, just like Brits in the Second World War. We're saying, just keep calm and carry on.
Yeah. Do you have another favorite Semrush tool you want to mention besides the Keyword Gap Tool?
Yeah, I have a few. I like the Backlink Gap Tool, which is the same kind of methodology, but about backlinks. What websites link to my competitors and not to me, but they would or should? I also like this link reclamation tool: you can connect your email to Semrush and stop sending. I don't know if they still have this there, but I hope. I was using this a couple of times.
Obviously, auditing. Right now, Auditor is moving into JavaScript. They will be rendering JavaScript, which is fantastic news. I'm using this almost every day on autopilot. They are crawling over and over.
I like this gamification element in this that you're fixing here, you're fixing there. I'm very often saying to my customers, because I'm a consultant, I'm just telling them what to do. I'm saying, "listen, it's a process." It's a long process, not just fly by night, and you will fix everything.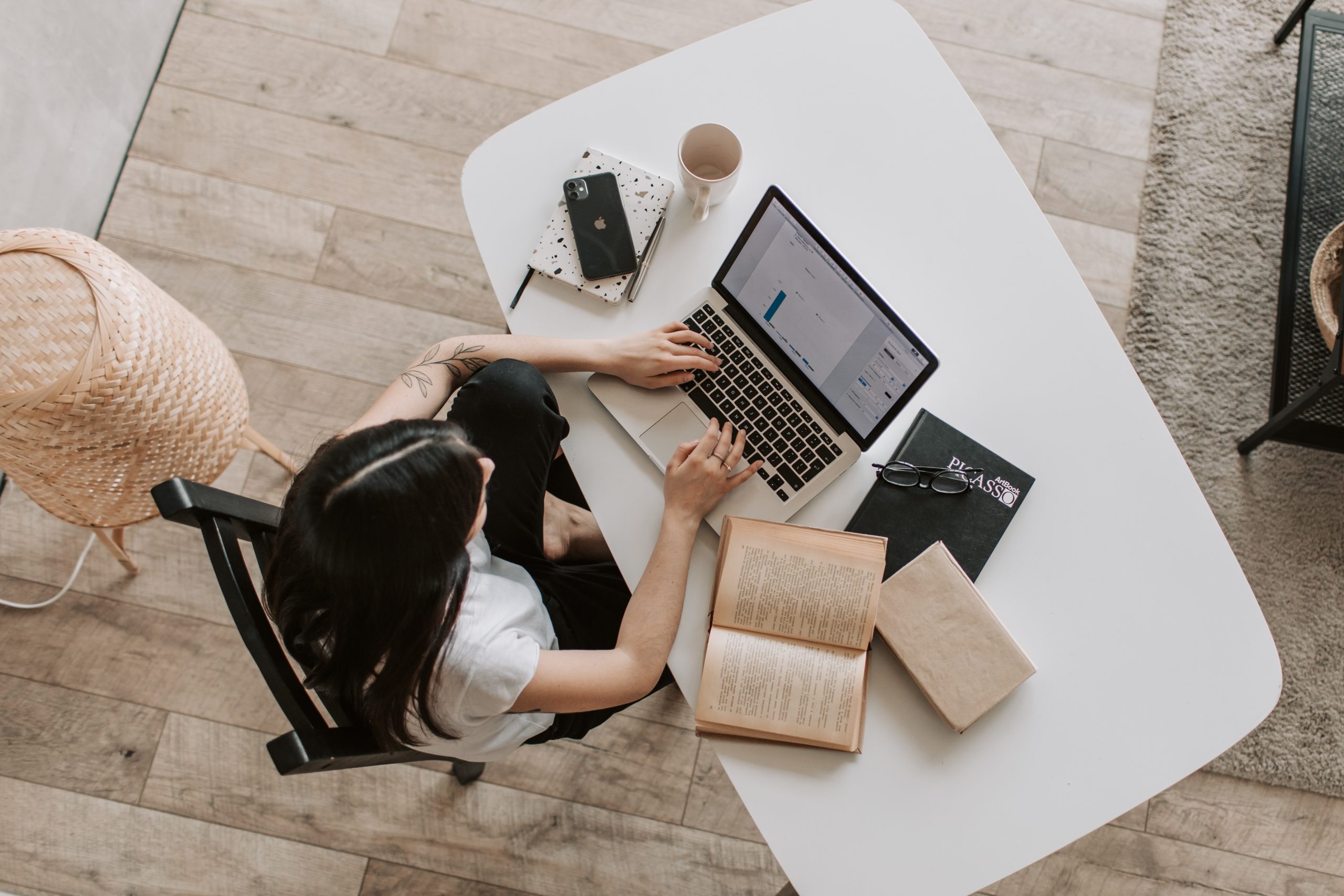 Start from the bottom and go to the top. Why like that? Because when you start fixing these categories, which are only fewer errors, you will see that the overall score is going up. That will motivate you. That will give you extra fuel to go with other errors.
That way, you will get to this kind of big gazillion pages. It doesn't have alt tags, it doesn't have this, it doesn't have that, and then you will need to think more about how to solve that programmatically.
Semrush has a log file analyzer as well.
Which one?
Semrush has one, which I only just recently found out about.
The AI, you mean?
A log file analyzer.
Yeah, we're using it.
Screaming Frog has not just their crawler, the SEO spider; they also have a log file analyzer. But it turns out that Semrush has a log file analyzer as well. Which log file analyzer do you use, or do you not really find that very useful?
I'm using Screaming Frog, also JetOctopus, and also Oncrawl. I was more excited about analyzing logs back in the day. 
When I'm auditing websites and doing lots of audits and consultancies, I'm rarely able to receive logs from the client because clients have no clue where to get them or how to get them. Even with my help, it's quite a complicated process. On my proposals, optionally, I can analyze. I advise you which areas of the website should potentially be hidden from Googlebot and which areas should be optimized first.
When I'm auditing websites and doing lots of audits and consultancies, I'm rarely able to receive logs from clients because they have no clue where to get them or how to get them.
We were doing a lot of data log analysis because we went in-house and had fantastic tech, DevOps and the dev team. They built for us a little tool that was constantly giving us free logs. I don't remember what we were using in those days. I think I was using Excel in those days.
I was using Excel because it wasn't that many because some lots have been pre-filtered to Googlebot. Then I analyze them like that. I was doing pivots, and I found this fascinating and exciting. Later, you know how it's such a wide discipline that you're looking for things that really excite you rather than everything altogether.
Yeah, there are not many actionable insights to glean from log file analysis these days, like in the early days.
Yes.
Yeah, still something that you can do if you want. I totally get it. It's hard to get these log files from clients when they don't even know how to do it. If there are popular websites, the log files will be huge. They have to strip them down to just the Googlebot accesses. That's another thing that you have to explain to them that they probably don't know how to do.
Yeah, and the same with disavow. Back in the day, people were much crazier about the quality of links and so on. I must admit that I often disavow backlinks when I see them. Some other consultants are not that excited about disavowing. They're saying Google will fix them.
Google now can recognize easily which links are manipulated, which are not, and so on. Next year or the year after next, we will get the message that disavowing will no longer be a thing, then I will stop. But for now, I'd rather do this. If we're talking about links, I don't know if you ever used terkel.io.
Nope.
It's a relatively new thing I also wanted to share with the audience. It's like HARO or any other kind. People are coming and saying, "I am writing an article about how to scope for talent in SEO." Some HR, SaaS, SEO recruiting agencies, or digital marketing recruiting agencies to exist. As an expert, you may be more SEO than recruiting, but you can still give some insights like, "Okay, if you are looking for a real talent, maybe you should go on LinkedIn, maybe track some people's careers, and so on."
Send only a thousand characters, and then the Terkel guys review if it's good. If it's good, then approve, and it's going to the website owner. If they like this, then they're taking this. Inside the article, there will be a quote with the link, the name, and so on. There are not many options, but the quality of websites participating in this is quite high.
Got you. Yup, good stuff. I know we're out of time here. The one that you just mentioned, what is it? Terkel.io?
Terkel.io
Can you spell that one?
T-E-R-K-E-L. I call this Terkel, but I think it's an Indonesian website, so I don't know how to spell it. But if you click, it's this kind of decentralized Q&A, answer questions, and get published.
Got it, so terkel.io.
Yup.
Got it. Perfect. Lukasz, this was really fun and educational. Great tips, tools, dashboards, and things that you shared. Thank you so much. You're very generous. If our listener wants to hire you and get your help with SEO, how do they get in touch?
Try to use simple things. You don't need to overthink SEO. SEO is simple.
With pleasure. They can go to seo.london that I'm giving you on the chat. They can find me on LinkedIn, which I am a big fan of. Preferably, I can even give my email, [email protected], because I'm always trying to have a clean inbox with LinkedIn at the end of the day.
Inbox zero, nice.
Yeah, but this is only thank you to my wife because she is helping me a lot. We are running the consultancy only by the two of us from home. She's doing lots of admin stuff, paperwork, and so on. I'm doing the SEO. Without her help, God bless her, I wouldn't be able to do what I'm doing.
Yeah, inbox zero. I was never this guy. I was never inbox zero. I was the guy with 49,632 inboxes, but now I'm inbox zero.
Yeah, I achieved inbox zero only because I have an assistant I couldn't live without.
Yeah.
Awesome. If we could leave one little last nugget of wisdom for our listeners that they haven't already heard in this episode, what would it be?
I think the main nugget would be just to try to use simple things. You don't need to overthink SEO. SEO is simple. You don't need to go too complicated. It's like food. Why people are saying they like some kind of banana? The banana is yummy. Yeah, this is the same with SEO. Sometimes very simple things can do the job.
Yup, don't overcomplicate things. That's great advice. Awesome. Thank you, Lukasz. Thank you, listeners. Get out there. Make it a great week. We'll catch you in the next episode. I'm your host, Stephan Spencer, signing off.
Thank you very much for having me. Stay safe. I hope to see you soon somewhere in the future.
Important Links
Your Checklist of Actions to Take
Implement keyword research to discern widely popular searches. This allows for a robust content strategy and a larger marketing strategy.
Utilize keyword research tools. The highly recommended tools for keyword research are Moz Keyword Explorer, Ahrefs, SEMRush, etc. For free tools, use Google Trends, AnswerThePublic, AlsoAsked.com, etc.
Publish unique, valuable content that readers or site visitors will appreciate and find useful. Marketing should be about providing solutions for multiple niches. 
Analyze my articles for optimization. Use tools like SEOWind, Surfer SEO, or Jasper to know whether my articles need to be improved and revised and whether I've utilized the right keywords.
Utilize crawling tools such as Deepcrawl or ScreamingFrog to thoroughly audit my website and see if there are any technical errors, i.e., page load time, duplicated content, etc.
Implement a log file analysis to gain precise data on how bots crawl a website. The insights presented here can help a website rank and perform better. 
Run a competitive analysis. Find out what my competition is and isn't doing for a better edge on filling the gaps and to become the best option for my target market. 
Use DeepL to translate my content into other languages. This will allow me to expand my content to non-English speaking users. Remember that culture influences the way people search.
Don't take SEO information at face value. Google is not always 100% clear about all the factors of SEO evaluation. Understand that SEO from two, three, or five years ago is entirely different from SEO today.
Check out Lukasz Zelezny's SEO London's website to learn more about their services. Also, connect with him on LinkedIn.
About Lukasz Zelezny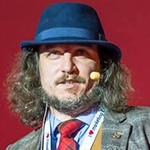 Lukasz Zelezny is a keynote speaker, SEO consultant, and author. With his independent consultancy, SEO.London, he is helping businesses increase organic traffic, conversion rate, and return on investment through SEO.