Today's guest transitioned from being a productivity expert (which he still is) to being a joint venture expert. With the skills he acquired as a productivity expert, on top of having a background in IT, he set out to systematize the JV process from top to bottom. Everything from relationship building to booking to executing the promotions, his idea stemmed from his mission to empower people to build amazing relationships that lead to impact, dependable revenue and high quality of life through joint ventures.
Charles Byrd is a human lead magnet, super-connector, frictionless systems expert, and world-renowned expert on Joint Venture (JV) partnerships. He's the author of the Amazon bestseller, Internet Marketing Secrets. He has been featured in Forbes, ABC News, SiriusXM, and the National Speakers Association. He was also a past guest on my other podcast, Get Yourself Optimized, where we geeked out on one of my favorite note-taking apps, Evernote (episode 186). 
In this episode, Charles shares how he ended up as a JV expert. He also talks about how to land a joint venture partner, how to price a JV commission, how to pay your JV partner, how a JV differs from an affiliate, what should be prepared and documented before embarking on a joint venture, and how to motivate your JV partner to promote your offering. In addition, Charles shares some tips on building deeper relationships generally.
And now, on with the show!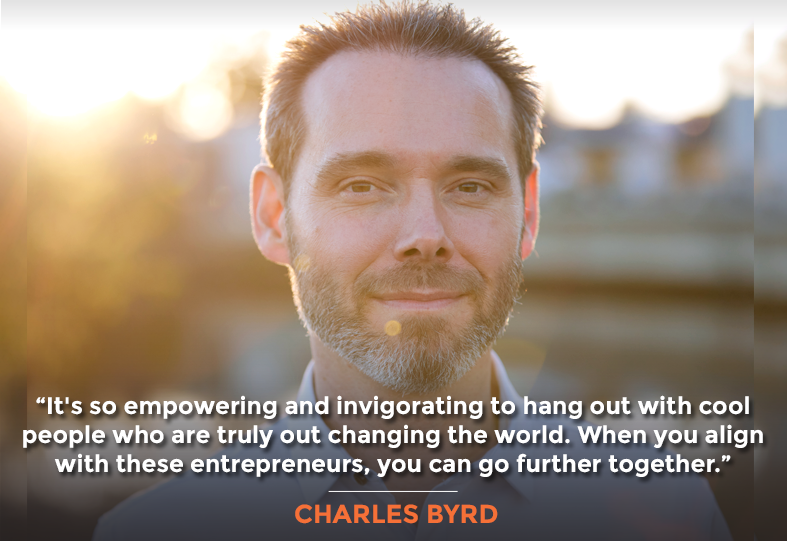 In This Episode
Transcript
Charles, it's so great to have you on the show. 
Thank you so much for having me. It's a pleasure to be here.  
Let's start by asking if you could maybe share how you ended up in this JV world because you were previously known as an Evernote expert, which you still are. We have that great episode on Get Yourself Optimized, Episode 186, where we talk about using Evernote as the trusted system. And how you set it all up, which I've applied a lot of in how I track everything that comes out of my head, things that I'm listening to in conferences, and presentations that I'm attending. It all goes into Evernote—the way you recommended it with the tags, the titling, the date at the beginning, and all that stuff. 
I know your origin story a bit, but let's share it for our listeners or viewers how you ended up going from Evernote expert to expert on JVs. 
Sure. I'll go one layer deeper and explain this trajectory. I started in Silicon Valley, worked 15 years on a software company's help desk, and ended up as a director at a billion-dollar software company. I wanted to take some of that entrepreneurial freedom I read about in books, so when I left there, I created my first product, which was a low-ticket productivity course, the Evernote course, of which you firmly speak of.  
I had something I wanted to share that was very useful in my life.
Being new to the space, I didn't have an audience following. I didn't know a ton about marketing at the time. But, I knew I had something I wanted to share that was very useful in my life, and I wanted to share that with others. 
I started going to events and connecting with people online and folks in the entrepreneurial world. And I quickly figured out that my new peer group and friends already had my ideal audience as part of their audience, so I started setting up presentations to other people's audiences, providing value and training, and then offering my program. That's when I started getting traction with it– making sales and helping people get further with their productivity. So I thought, instead of doing this here, why not take my IT and systems background and systematize the JV process from relationship building to booking to executing the promotions? Instead of doing this every six months, what if I do it every month or every week? 
I did. I took my systems background and systematized the process. Eventually, people wondered how I booked 2–6 joint venture promotions per week for my own offers. I started putting on high-ticket events. I had one called Pure JV, which I ran for many years and then started doing private consulting. I ran a group program for many years.  
What I specialize in and focus on now is helping million-dollar-plus businesses scale joint ventures, which for many of my clients, even within the last year, have generated $1.5 million+ in revenue. It's very satisfying to come into a company that has a good offer and is known for what they do and show them how to systematically add endorsed joint venture traffic which converts a lot higher than cold traffic as well.  
I'm sure we'll get into that with your expertise on the SEO side, but that's my sweet spot. It's all built on creating wonderful, long-term relationships with people and finding ways to be of service to them. 
That's awesome. How do you personally do these 2–6 six joint venture partnerships per week output? What's 80-20 of that? Or even better, what's the 80-20 of the 80-20 of that? Because the Pareto Principle is fractal. There's a 5% that generates 56% of the value or the benefit. What is 5%? 
For the partners you get a lot of traction with, go deeper and create embedded partnerships with them.
You couldn't be more correct. It took me actually a little while to figure that out because back in the day, I'd book a very high volume of joint ventures. A little while later, I realized that 80% of the revenue came from 20% of the partners. They become your stable, go-to people you work with, and you can continue auditioning for new partners.  
And for the partners that you get a lot of traction with, that's when you can go deeper and create embedded partnerships with them where part of or all of your product or service is inside of their offers, or vice versa. It's wonderful because you're creating a single deal that is an ongoing traffic source. 
As a couple of examples, I'm the JV expert in Eben Pagan's virtual coach program, Yanik Silver's Maverick1000, John Assaraf's Winning the Game of Business, and Danny Iny's Course Builder's Lab. In all these programs, the idea of joint ventures, a high level of how to go about it, and best practices are featured, which becomes an ongoing traffic source. I have many clients who've done the same thing to great success by creating those embedded partnerships. 
After you get momentum and rhythm and are known for it, the JVs just come to you. Anything takes a certain amount of effort, but basically, you're lining up a JV with any call you get on, so it makes it relatively easy. As with anything that you're good at, it becomes quite easy.  
That's what we help people do systematically. When you look at my site or my SEO details, it's easy for you because you're good at it. I show people systematically how to build the skill set and the framework to execute it and simply snap it into their existing business. 
For our listener who doesn't know the context of what you were just saying, I went over your website with an SEO and conversion lens last week, and I gave you a bunch of tips. 
After you get momentum and rhythm and are known for it, the JVs just come to you.
What would be not foolproof but a tried-and-true approach to identifying the 20% or the 5% of the potential JV partners? So let's say you've got a big spreadsheet and don't want to waste a bunch of time with low-value relationships; you want to go straight to the big ones; how do you identify which ones will be the best? 
I'll start with the fact that you don't know until you try, although there are certain indicators that you'll want to pay attention to. I will preface what I'm about to say because your listeners and each of us are at different levels of what we are doing. That also has much to do with who you can and should partner with.  
For example, if you happen to be brand-new to the business and have an untested offer, you can't go JV with the biggest people in the industry. So you need to build your way up to that, which honestly is a good thing because, by the time you are working with them, you have an offer that converts well, you know exactly what you're doing, you know what the objections are going to be, and so forth. 
But getting back to some of the basic indicators, in general—and there are certainly exceptions—I wouldn't book a joint venture with anyone with a list of less than 10,000 because it's a numbers game. When they mail their list of 10,000, depending on who you are listening to, you might think that's a large list, or you might think that's a tiny list. 
As a numbers game, only a certain number of people will see it first and open it second. Only a certain amount will be interested in it, click on it, and register for training. Only a certain amount of those will show up, and only a certain amount of those will convert.  
Being a numbers game, step one, you want to make sure there's really strong, legitimate audience alignment, something that just goes together like peanut butter and jelly. As a simple example, if someone is helping their clients create courses, what's the next thing they need after they have a course? They need traffic, and they have three different paths to choose from. They could do content marketing SEO, pay for traffic, or do joint ventures. 
Each of us is at different levels of what we are doing.
When I come and present in those groups or communities, I have something specific they need next to be successful with what they have. You want to identify that deep alignment where it truly does make sense and help people go further together. As I was alluding to make sure they can get enough people there to make it worth your time and their time. It can be tempting in the beginning to just line up anything that you're able to, but you want it to be useful and productive and create revenue for them and yourself. It's good to be mindful of that. 
Then, as I was saying, testing. I've landed really huge partners that would make people drool. It doesn't mean they performed well. I've landed folks that are not quite as known, but they're not doing a lot of joint ventures, so their list pays quite a bit of attention and converts really well. 
The beauty of it, too, is as you get good at this and you can work with bigger and bigger people, it makes it really easy to book everyone else because you have the credibility and track record to back what you're doing. 
Do you think it is essential for the JV partner to receive 50% of the revenue? 
Definitely not. 
Okay, good. Tell us more. 
I'll give you a general breakdown. But, of course, there's a nuance to these things. Still, when you have a purely digital course like my original productivity courses—just a digital program—I always paid a 50% commission on that because my effort to fulfill it was very low. For example, it was maybe responding to a few emails back and forth for customer support. Whereas when I was running my group program for many years, I paid a 30% commission because I was there to live with these folks every week. My business partner, Bill Barron, was on, my team was on, and people had individual coaches assigned.  
It's so empowering and invigorating to hang out with cool people who are truly out changing the world. When you align with these entrepreneurs, you can go further together.
Click To Tweet
The higher the cost to fulfill and deliver, the lower the commission, which is also why I like direct referrals, which you and I both get a lot of. I pay a 10% commission on referrals because it's one on one directly my time for that.  
There's that spectrum. It needs to be interesting to those promoting and supporting it because your offer is competing with others; they could be promoting during the same time window. Still, you also need to feel good about it. A nice barometer is, what might someone already be spending on traffic? What is the cost of acquisition already? Not to oversimplify too much, but it's basic logic.
I just was booked to be featured in a Revealed Films documentary that will have Robert Kiyosaki and so forth. One of my clients, the same company, is completely happy to be promoted. They have a list of 2 million, and they're talking about creating an embedded partnership. Before he had hired me, he was like, "We don't pay a commission on those things." It's like, "Dude, do you want someone with a 2 million list to promote you or not?" You'll be paying them back with money you never had before. 
Did they change their mind about that? 
They're in the process. I have a meeting with them next week. Really, you do need to look at your cost to fulfill margins, and things like that, but you're truly paying people with money you wouldn't have had otherwise. 
It's free money.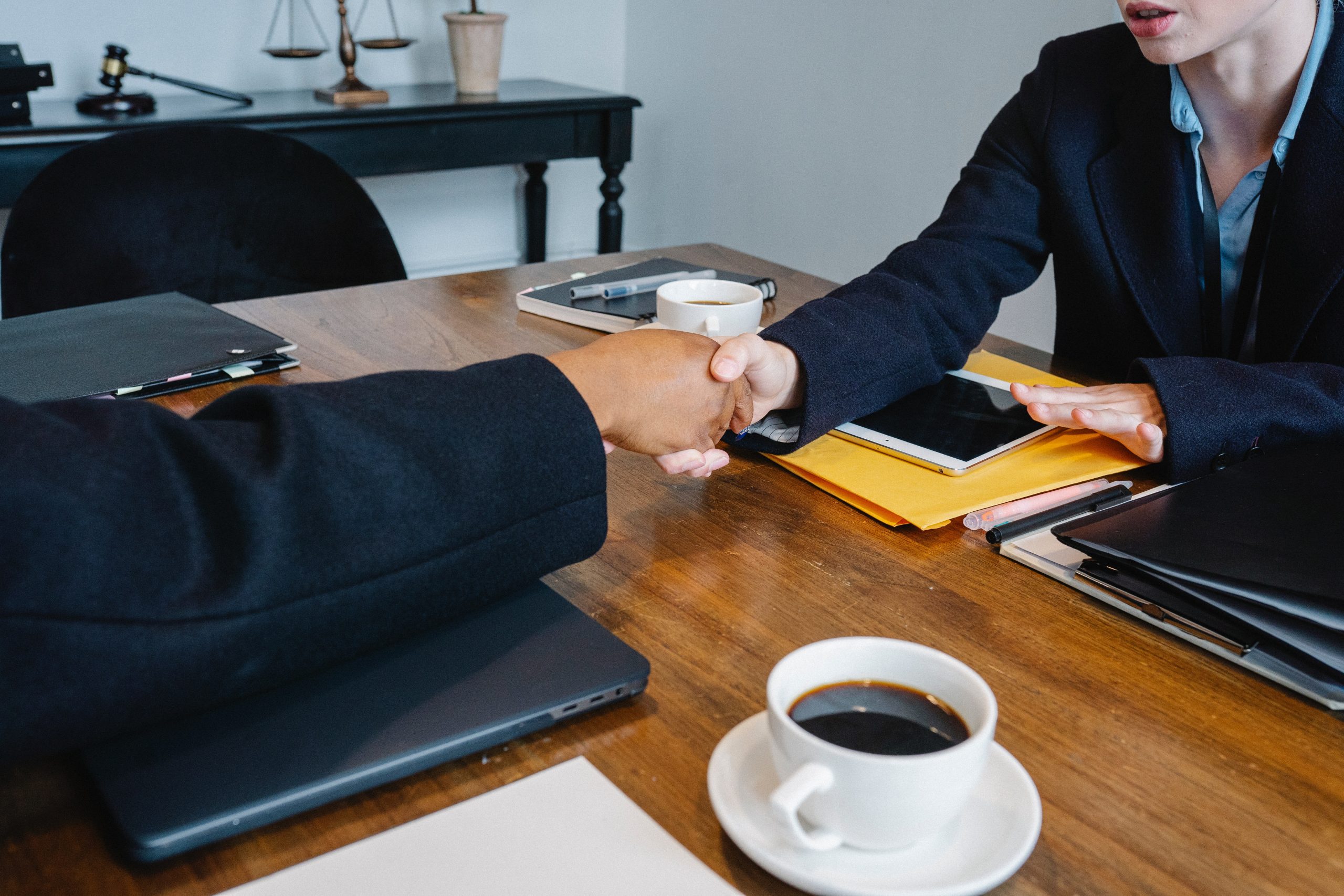 It's kind of it. A simple example anyone could follow is if you refer me to a client—John Lee Dumas referred me to a client this morning—if I happen to land him as a client, I'll be sending John money with money I wouldn't have had otherwise. 
Yeah. And you pay only once you receive payment from the client. What if they demand a refund? Not that that's going to happen, but you mentioned systems. Systems include not just tech. It includes standard operating procedures, checklists, and if this, then do that, a decision tree. What's the refund decision tree there? 
Let's use a more typical JV price point of, let's say, a $2000 digital type of program. Basically, I'll set the partner payout day to be after the refund window. Let's say it has a 30-day refund window. You would pay the partner maybe on day 35. Another way you can do that is to pay a partner a certain percentage because, in my case, I could count my refunds on the one hand. Certainly, for my JVZoo products, probably a couple of fingers.  
It's very uncommon, but let's say someone's doing a high-volume program, and they know their refund numbers, then they can just wait until the refund windows close. 
Like I'll be promoting Ryan Nolette this upcoming launch. He has a 14-day return window, so I can guarantee the partners will get their money right after that.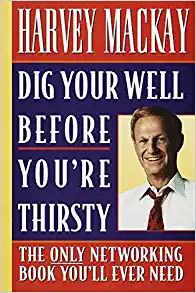 Got it. That makes total sense. Somebody like Ryan, how would he come up with an amount to pay? Is it just the standard 50%, or has he figured out some other way? 
Very common with these kinds of things is 40%. In his case, his offer helps build people's funnels and all kinds of stuff, but they know that if all their partners do well promoting them, they'll put their back into it. They'll do the work necessary to make it successful. If you feel like someone's being cheap, you're not going to be as inclined because you're like, "really?" 
Another reference to a client that sells 30,000 packages, I asked about their referral commission, and he's like, "Oh, we pay $1000." I'm like, "Wow, how big of you."  
You want to make it feel good. I've sent referrals to friends with 75,000 offers and got $7500 for making an intro that feels pretty good. 
What's the highest commission you've received? 
From a single sale, that $7500 for an intro would probably be up there. For promoting launches and other things, I've received more, but in general, it's $5000–$10,000 here or there. 
The cool thing about promoting other people to your own list is there's no fulfillment cost. There are not even transaction fees, so it's 100% profit. 
That's awesome. Let's talk about the assets a JV partner would get, like swipe files. 
Yeah. My whole principle in adding partners is to make it take the thinking out of the process and have them have the least amount of responsibility possible. There are two reasons for that. One, if it's super easy and they don't have to do very much, they're far more likely to say yes. It's a quality control mechanism because you can trust your team and your own ability, but when you're interacting with other teams, you don't know how great they will or won't be at execution. I like to make it a white glove. I like to, again, take the thinking out of it. 
The beauty of joint ventures is that you can work with bigger people as you get good at it. It will be easy to book everyone else because of your credibility and track record.
Click To Tweet
I'll contrast this with the opposite and then tell you how I go about it, but basically, several years ago, a friend of mine asked me to help him get a few partners and so forth for a launch, and I agreed to promote it too. He sent over some link that goes to a portal. There was just a mess. You didn't know where your links were and where your swipe was. I kid you not, I poked around for 2 ½ hours to figure out how to support his launch, and I was quite unhappy about it. I'm like, "I'm doing you a favor, and you are screwing my day."  
It just made me realize how to take the thinking out of it. How do you go about that? Number one, it's communication. You want everything nice, clean, and documented. I like keeping the message simple, like, here's the promo date, your mailing dates, and a link to your JV kit. Very nice and clean. Then, you simply click the link, and it has a link to your swipe copy, a link to your affiliate portal, a link to join the webinar, and a link to my bio. If they want to see the swipe, they simply click it, and there are all the swipe copies filled out for them with their affiliate link and name in there, again, to take the thinking out of it for them. It's not overwhelming. You just see a basic menu of options, and they link to what you'll need. 
For those listening, this is the JV kit. These are the assets you share with a partner so that they can promote you. In addition, you're giving them emails to send that they can customize if they'd like. 
I remember one of my very first JVs ever. I got the thing booked, and he's like, "okay, well, are you going to send over the swipe copy?" I'm like, "swipe copy?" He's like, "the emails to send to my people." I'm like, "oh, sure." I started writing emails.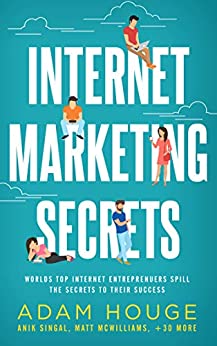 Basically, you're not expecting them to write a bunch of emails to their people. You're supplying them with the resources to frame up the topic, what it's all about, and what benefits people will get from coming to your training, so you make it very easy for them again. That's the whole point of it.
Yeah. How many emails would be best practice for a JV partner to send out, and at what timing? 
Let's pretend for a moment we just agreed on doing a promo in three weeks on a Thursday. I actually baby step through the process so that I wouldn't say, "Stephan, can you mail four times for me for this?" Instead, I would say, "all right, since we're doing a promo on Thursday, do you mind mailing the day before to get people registered for that?" You'd say, "Sure."  
Then I go, "And then partners mail two days before that, so that would be on Monday. Are you okay with mailing on Monday too?" You go, "Yeah, why not?" Then I'd say, "Our partners get the best results when they mail the replay the day after the promo. Are you open to doing that?"  
We're getting micro-commitments on that way. Really, that's only three days of mailing. Then, when we do send over the JV kit two weeks before the promo, we will add another email that just says optional. In general, you would like them to mail as much as they are willing to while also being sensitive to their list. Not everyone wants to send a bunch of emails, but some partners are totally down. You would want to get as many mailings as possible while respecting how they interact with their list. 
That makes sense. What about social pushes? What about other channels? Maybe creating some video teasers and things like that? 
It's good to do them, but in general, if a partner tells you they're going to promote on social media, nothing will come of it. It just makes everyone feel good that it's happening. 
The cool thing about promoting other people to your list is there's no fulfillment cost or transaction fees. It's 100% profit.
Click To Tweet
Okay, so no results typically from things like Twitter. 
Very, very limited. If someone tells you, "oh, I've got a Facebook Group with this many thousand people," cool, but it's not going to do much. 
Got it. What about when it comes to the time for the events or whatever it is? Is it typically a webinar? If it is a webinar to promote the $2000 digital course or whatever it is, is the JV partner expected to be on that webinar introducing the subject matter expert, the person who's selling that $2000 course? Do they need to stay throughout and be the host of the Q&A portion at the end, picking the questions out of the chat and that sort of thing? How involved does this have to be? 
There's the question of having to be and best practices. Best practice, you want them as involved as possible. It doesn't mean their jobs are hard. It means they show up at the top of the webinar with you, welcoming people, creating a nice, cozy environment, and then transferring their relationship with their audience and their authority over to you. That part's actually very important because this is where the warm traffic comes from.  
This is an endorsement and a transfer of authority—the more it's built up, the better.
This is an endorsement and a transfer of authority. The more it's built up, the better. It would be like if I had you present to my audience, I'd know how long we've known each other, how phenomenal you are at SEO, the fourth version of your book, and how I had to twist my arm to get you there because the more excited I am about having you there, the more excited they're going to be. They're going to pay attention, listen more, and engage more. 
Ideally, they do that intro usually, just like reading your bio after they edit it. Then, a little off-camera, but occasionally, they might come in with a supporting point. The typical thing is you go through a high-value training, you get to an offer, and then after you make the offer, they come on, just share their true thoughts about how they feel that will support their people, or if they've worked with you, explain the results they've got from working with you. That again is an endorsement of you and the offer itself. That greatly increases conversion. That's the best practice.  
I presented it to the doctor's audience, Dr. Isaac Jones. He was on vacation. I presented in his 50,000 groups and then his 20,000 groups. Other than a basic intro, I ran the group and did the presentation. 
Sometimes, that's what you're dealing with. In that situation, if you know someone's going to be on a flight or they're just not around, you could even have them do a video introduction that is played at the top of the presentation just again to seek that transference of authority and turn it into warm traffic versus who's this guy? 
The event's chairperson or emcee has hugged you, a high five, a hearty handshake, a fist bump, or whatever it is. It's also saying nice things about you that are not just reading off a page but going a little off-script and saying, yeah, we're just chatting in the greenroom. This guy is so whip-smart. I was just blown away. I asked him an SEO question, and he gave me the best answer I've ever heard on that. And I've dug for hours and Google for answers. That sort of thing is invaluable.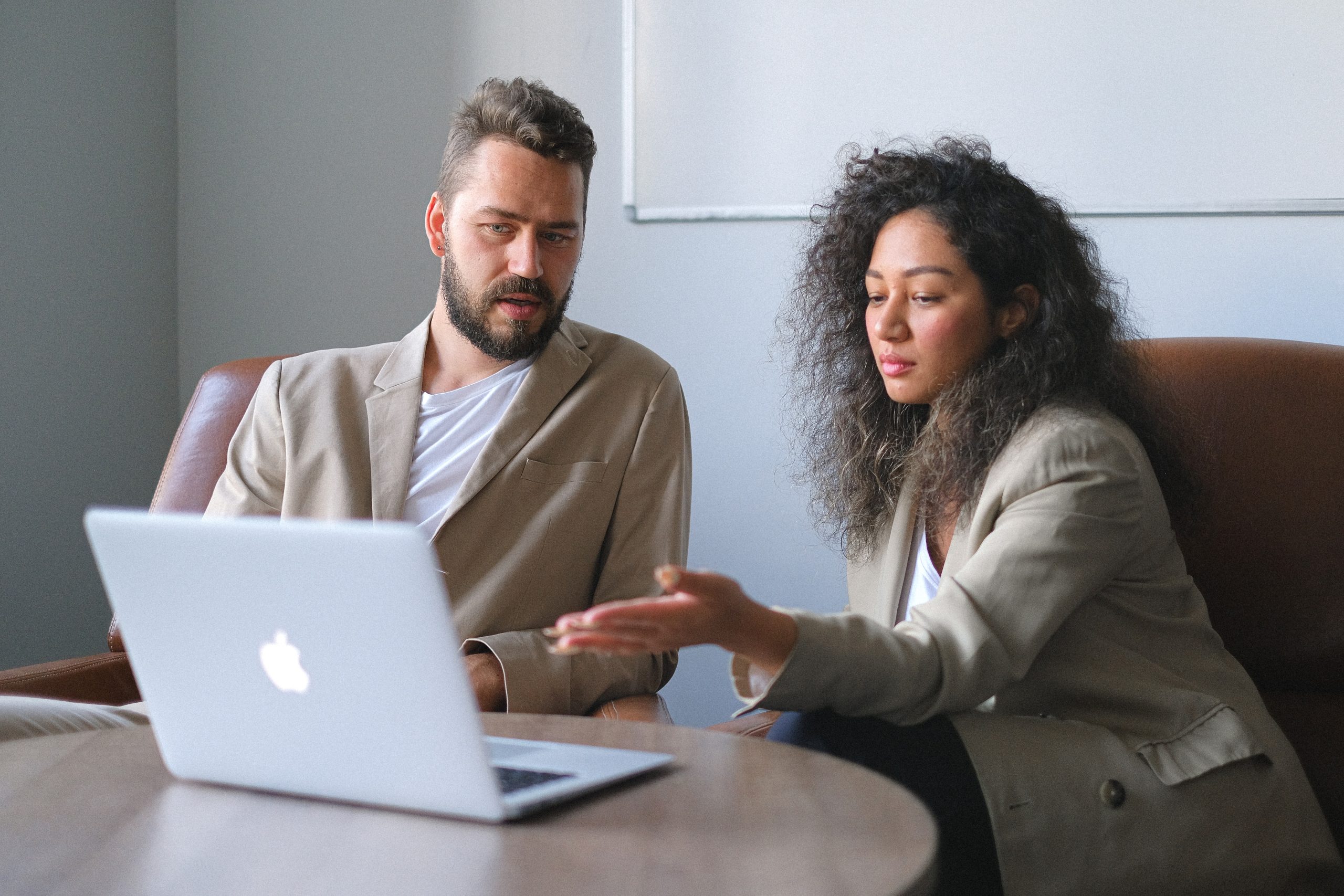 Yeah. It makes a big difference. That is one of those shifts to warm traffic. I'll give you a very simple comparative example. Let's say there's someone you're trying to get on their radar, paying them maybe through Facebook Messenger, or you're just shooting them an email. You're coming in on their radar at a one, a two, or maybe a zero. Whereas if you get an introduction from one of their friends, you're coming in at a seven or eight on their radar. 
One of my clients I started working with last year, we have a meeting later today. I've helped him generate $1.5 million since working with him. John Assaraf introduced us, and my phone rang immediately after. He's like, "John said I should talk to you."  
If I had reached out to him, I probably would have never talked to him because there's that deep transference of authority. They have a strong relationship. They're saying you should talk to this person. They can help you. That's exactly what's happening at the top of the presentation. 
That's a good question. I haven't had it asked that way. It's cool. What it is and how I preface this is that I was not always capable of this or like it. This was a skill learned over a window of time. It really has to do, to start with, with listening to people. Listen to what they're good at, who they serve, and the outcomes of working with them. But then, it's also a matter of listening to what people are trying to accomplish because as they explain what they're doing, who they serve, and what they're working on, it's simply connecting the dots for others. 
My sweet spot is creating wonderful, long-term relationships with people and finding ways to be of service to them.
Click To Tweet
For example, I met a guy at a Mastermind a few weeks ago in Cabo. He's a speaker and a webinar expert. One of my new clients—I just onboarded a new client yesterday—needs to create a webinar. There's a need, and here's someone with that expertise. It's simply drawing that dotted line in your head and going, hey, I know who I can connect you to. 
It could be a specific need like that, or as someone describes their ideal client, maybe you know someone with that exact scenario. It's a matter of depending on who you're talking to; they will state different needs, who their ideal clients are, or things of interest to them.  
I, of course, have this in my head, but I also have a tool called TheBrain. That is a dynamic mind map where I have all these different experts in different verticals of industries, so if I don't immediately think of someone, I can simply look there because I track them. 
As an example from yesterday, when I jumped on that call with John Lee Dumas, he mentioned that he's into crypto. I was like, "Hey, my friend, Brad Hart—he says hi, by the way—has been headfirst into the topic, just got his financial planner certification and things like that. You might want to chat more with him."
Not only did I tell that to John. I pinged Brad today going, "Hey, John would be interested to continue that conversation."
It's just connecting the dots like that. It's listening, logic, and stepping back for a second to see what people need. They don't all have to be interesting to people. They could be introductions to communities, tools, resources, or ideas. I like to think of it as looking at your superpowers. What are the ways you can serve people? In my case, it's connections, JV strategies, and systems. In your case, SEO, website design, and different elements increase conversion. 
You can provide value to people in a whole array of ways.
It can even be things that are hobbies. I have a client in Florida who saw a picture of me on my website riding a one-wheel. He's super interested in it and was asking all these questions. You can provide value to people in a whole array of ways, from your professional skills to your passions, connections, hobbies, or any of the above. 
Are you talking about a unicycle? Do you ride a unicycle? 
I have an electric unicycle, but I'm referring to the one-wheel, which has a snowboard stance. There are both of them in the other room. Me and my whole family, including my wife and two kids, and my brother, his wife, and kids, go cruising through downtown Napa, Sonoma, or wherever. 
That's fun. You mentioned TheBrain. You're not talking about the human brain. You're talking about thebrain.com, the digital tool for capturing and mind mapping connections and information. 
Right. Because as I meet someone, let's say you and I just met, I would add you to that as an SEO expert, what communities we're both in together like Genius, JVMM, and others because then I'm creating this web of associations. Most of that you can do in your mind, but to some degree, that will tap out. 
I'm curious to hear what you think about this. I have this sense that the chance-meeting in Cabo with that webinar expert right before your client needed a webinar expert was not a chance. It was synchronicity. What are your thoughts? 
Then there's synchronicity going on every day everywhere. I think of it through the lens of statistics. It can be random. I can talk to someone with a great skill set and then talk to no one else who needs that for months, or I can talk to someone to whom I send 10 referrals in 3 months because everyone needs what they have as I'm speaking with them.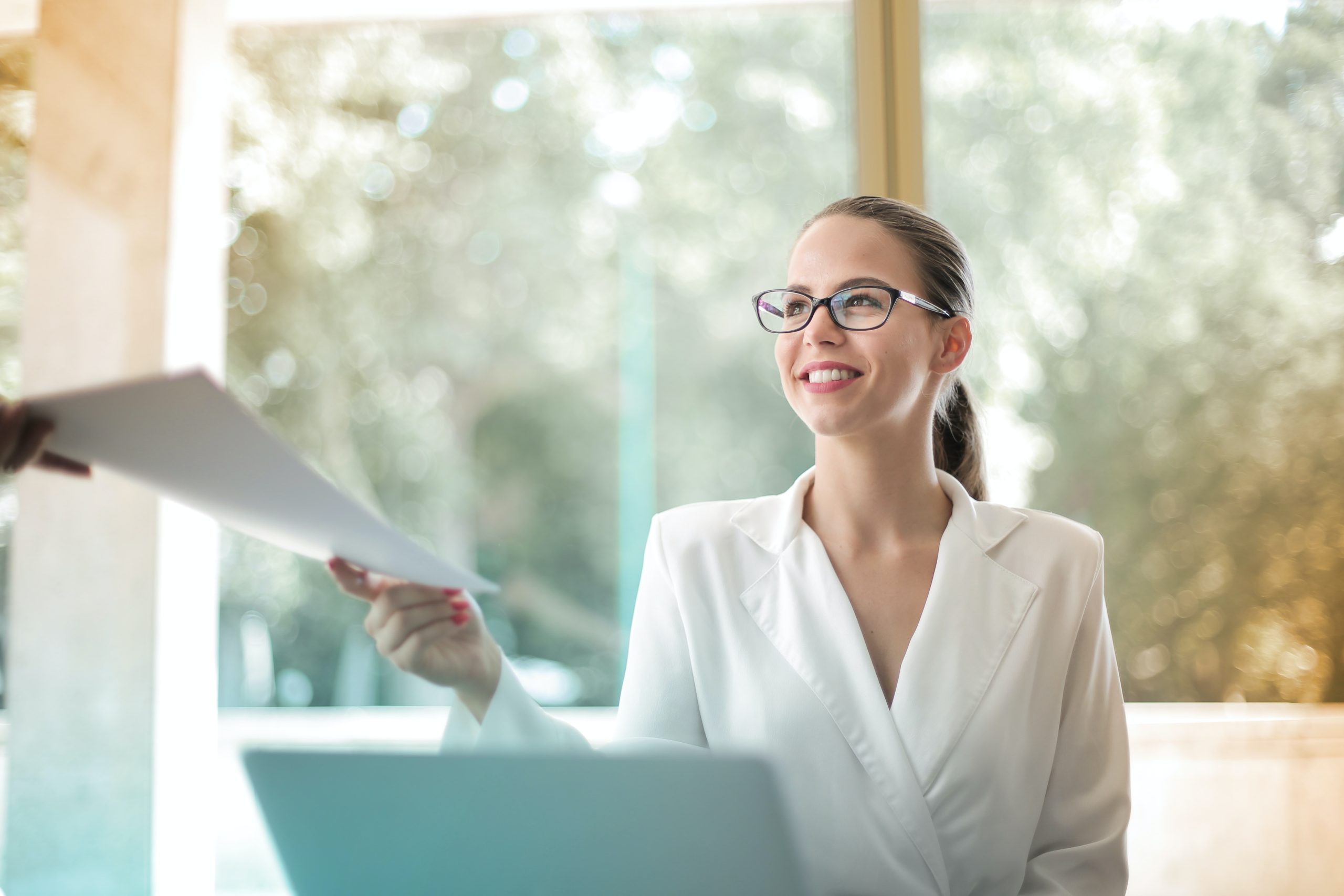 I'll also raise different people up as options when I see an opportunity. Let's say someone's hiring me to get more traffic. They might be interested in additional traffic sources too, so I might bring you up. In fact, I did that on a sales call. The guy was hiring you anyway, but he carried on with that. 
When you see someone who has a need, I look at the various ways or people that could be filled, and then I'll voice those. I kind of see it more like the chance of who you would be talking to and what their needs are, but there is certainly some level of synchronicity because this is happening perpetually. 
One thing I find happening a lot these days is getting a nudge or a sense for reaching out to a certain person I had not thought of or communicated with for months or even years. Then, they turn into an immediate SEO lead or somehow, I provide valuable assistance to them.  
It just seems like it's happening more and more. I get these emails back that are like, how is this the freakiest thing? I was just thinking about you. This is somebody that I hadn't talked to for 10 years. 
The whole principle of adding partners is to take the thinking out of the process and have them have the least amount of responsibility possible.
Click To Tweet
I met an artist a long time ago. He called that space phone. 
Yeah, that's right. Space phone, I like it. 
Yeah. That stuff does happen all the time. There's one other technique I like to utilize—and I'll just tell the brief backstory. I was at an event several years ago and was syncing with a friend for several hours. Then, when we were leaving, he's like, "If I ever come to mind, just ping me." I was thinking, dude, what if you're at dinner with your kids or in a webinar? That just seems weird to do that.  
But for whatever reason, I'm like, I'm going to do that with basically everyone. So, when people come to mind, I'll shoot them a message. If they're coming to mind for a reason, something reminded you of them. Maybe you just talked to one of their friends or clients. I'm into technology, so maybe I got a new toy and want to mention it to someone. 
The reMarkable tablet, I love that thing. 
You maintain relationships by staying in touch with things, people, or topics of interest.
This was my prep for yesterday's call with John. Anyway, you are maintaining relationships just by staying in touch with things, people, or topics of interest. You're coming up with good intros for people and sharing things of value that keep relationships strong, especially over time. 
I forgot the name of the book but Dig Your Well Before You're Thirsty maybe is the name of the book. Also, you can ping someone for just some small things like this. In fact, my client, Kane, who I'm meeting with later today, is also into music, photography, and stuff like that. I'll just send some videos of me snowboarding, and then he's like, "Hey, do you want to come present with Kevin Harrington, Mike Koenigs, and Roland Frasier in this thing?" I'm like, "Sure."  
I wasn't communicating with him in hopes of anything, but when you're in touch with people, cool things come out of it. 
Yeah, absolutely. I know we're getting close to time here, so I wanted to ask a couple more questions before we wrap up. One is, what's the difference between what you do, what you teach, and what helps people set up the systems for the JV partnership and affiliate marketing? 
I'm going to oversimplify a little, but how I think of affiliate marketing is, let's say there's some promo or SaaS product, something like Mike Filsaime's Groove platform, ClickFunnels, or something. Anyone can sign up as an affiliate and share that with people. There's no relationship. You're just going to a site, grabbing some assets, and doing whatever you feel like with them.  
A joint venture partnership is us getting on a call and strategically looking at the best ways to serve your folks.
A joint venture partnership is us getting on a call and strategically looking at the best ways to serve your folks or vice versa. You're designing something to be successful. You're custom tailoring it with thought behind it. You're building a real relationship with the other person or company that creates more value for each of your audiences or their audience and each other. There's a lot more goodwill, intention, and design behind it. 
Yup. I definitely would agree with that. Awesome. My last question is, what about events where you go with the intention to meet other JV partners like JVC? I guess JVology would be that way too. Wouldn't your event, Pure JV, be of that purpose, too or is it partially for that purpose? Maybe distinguish or differentiate those three events for our listeners and how impactful it is to join an in-person event to form JV relationships. 
Sure. In-person anything is by far the best every time. I have great friends I've never met in person. You can absolutely build good relationships through Zoom, phone, and all the digital resources we have today, but when you're hanging out with people in person for days at a time, you're doing fun adventures, or you're going to dinners, you really bond and connect as people in a deeper way. That's where really strong relationships are formed and so forth.  
As far as events for meeting and lining up JVs, I feel like they're different pools, and you want to get in the right pools. There are very transactional kinds of pools. People are looking at what they can get out of it versus what they can give and lead with. You want to be in communities where people are truly looking out for each other and supporting each other. 
I'm a fan of JVology and Jay. Jay and I are really good friends. My events at Pure JV events weren't engineered for people to find partners there, but inevitably, they do because we're showing them how to JV effectively.  
But you can do this at any type of event. In fact, when I go to any event, I have some pre-set-up buckets of the types of connections with winning outcomes and intros I can do for people—potential private clients, potential JV partners, potential stages, podcasts, and then just a random other topic. I literally have these categories, so as I meet people at events, I know who to follow up with on which topics.  
It's about jumping on a call or in-person conversation and exploring the overlap between what they do and what you do.
As far as events like JVology, I am a fan of them, but again, you can do this in a whole array of communities or groups. It is all about jumping on a call or in-person conversation and exploring the overlap between what they do and what you do and where their people or your people come out further by putting those two things together. 
Yeah, for sure. I know we're out of time, so if our listener or viewer is interested in working with you, if they're interested in attending a Pure JV event, or buying one of your courses, where's the best place for them to go? 
The best place to go will be charlesbyrd.com. It's a new site, and it will continue to be improved over time, thanks to Stephan's feedback. That summarizes what we do. It also has a contact form. You can fill out a little intake, and we can jump on a call and explore ways I can help you systematically scale joint venture partnerships. 
Awesome. Thank you, Charles. This guy's legit. I've known him for many years. I'll do the thing here, the transference of authority. I probably should have mentioned that we've known each other for X number of years earlier in the conversation, but Charles is legit. 
Thank you, Charles. I appreciate you coming to the show. Previously, you were on another show. That was a fantastic episode as well, so do check that one out, too. 
I hope that you, listeners, are going to apply this in your business and make lots of banks. This is not just for entertainment purposes. You have got to put the stuff into action.  
We'll catch you in the next episode. Thanks again, Charles. Thank you, listener. This is your host, Stephan Spencer, signing off.  
Important Links
Your Checklist of Actions to Take
Assess my readiness for a joint venture. Setting up a joint venture can represent a major change in my business. It's important to review my business strategy before committing to it. 
Build up my portfolio in a joint venture. For example, to work with the biggest people in the industry, I need to know what I'm doing, have an offer that converts well, understand the objections that are going to be, etc.
Set clear expectations early on. Before starting a joint venture, the parties involved must understand what they each want from the relationship.
Choose the right joint venture partner. Make sure that there is a strong, legitimate audience alignment with my joint venture partner. The ideal partner has resources, skills and assets that complement my own. 
Look at my cost to fulfill margins. The higher the price to fulfill and deliver, the lower the commission. 
Set up my partner's payout day after the refund window. For example, if the product has a 30-day refund window, I can pay my partner on day 35.
Communication and documentation are a key part of building a relationship. It's a good idea to arrange regular meetings for all the key people involved in the joint venture.
Always make my JV partner as involved as possible. They should show up at the top of the webinar with me, welcome people, create a nice, cozy environment, and then transfer their relationship with their audience and authority over me. This is where the warm traffic comes from. 
Attend in-person JV events. This will help me build good relationships by hanging out with attendees for days at a time – do fun adventures, or have dinners. This will allow me to bond and connect more deeply.
Visit Charles Byrd's website to learn more about JV events and services he offers.
About Charles Byrd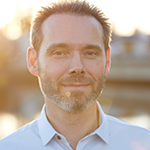 Charles Byrd is a human lead magnet 🧲 and super-connector with a deep background in joint ventures, leadflow, and is a frictionless system ms expert.  He is an entrepreneur, speaker, author, trainer, and strategist.