Years ago I remember reading in the book Purple Cow, that marketers must be remarkable, and that means being worthy of remark. Of course that was a different Seth than we're having on today. Purple Cow was written by Seth Godin who was also previously a guest here on Marketing Speak (ep #159). Today the Seth we are about to hear from is Seth Greenberg, former owner of eHobbies.  Seth Greenberg has a career journey unlike anyone else I know. He's gone from film school to startup "CEOwner" to going corporate, including stints as VP at Intuit and CMO at LifeLock. He's even helped take companies public. Seth currently works with startups advising, investing and pushing founders out of their comfort zones.
In this episode, Seth regales us with stories of him pushing the envelope as CMO. He's placed some big bets with some edgy marketing campaigns. Some would have even been career-ending if they'd gone the wrong way. Great marketing requires risk-taking. Seth's high risk tolerance and indeed appetite for risk helped him make a big mark in the world of marketing, as you are about to hear. Without any further ado, let's do this!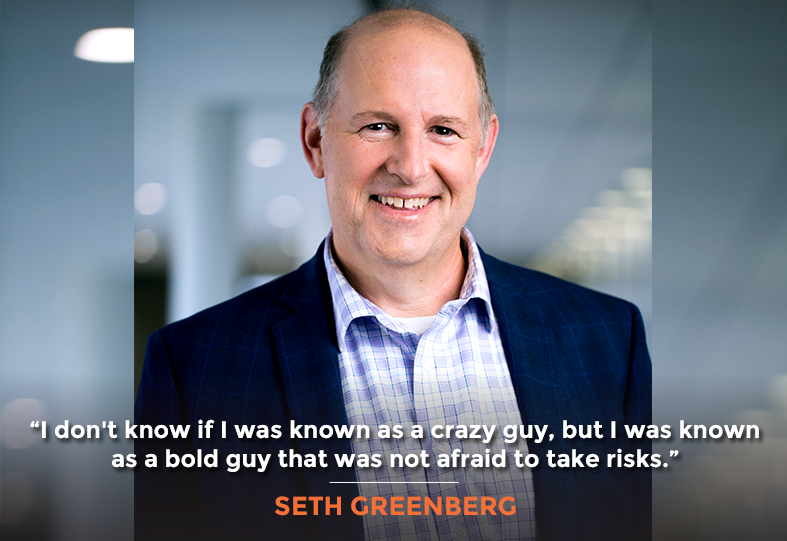 In this Episode
Transcript
Seth, it's great to have you on the show. 
Thanks, Stephan. It's great being here. I appreciate it. 
We've known each other for quite a while, many many years. We haven't connected until just now from some of those years; it's been a while. I'm wondering if you could share a little bit about your origin story with our listeners so that they can understand how you ended up traversing these different worlds of startup, corporate, and small business just going from film school. How did all that transpire and why even film school in the first place?
It's an illogical career path. It's something that I could not have plotted out, which is great because it's exciting. You never know what the next chapter is going to be. I did start in film school. I went to graduate film school, too. I think partly because I'm from Los Angeles, so it's kind of in the water. It's the company town. It also allowed me to really flex, explore my creative side as well.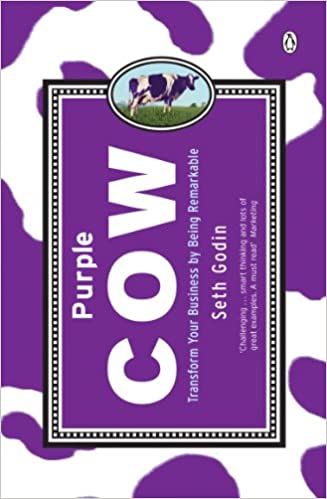 Even in high school, I subscribed to Variety and The Hollywood Reporter. I remember reading it backwards, almost like the Torah, the Bible. You're reading it backwards because they had the society pages in there. They had pictures at the end of Variety and The Hollywood Reporter. The pictures would be of industry people at Lakers games. 
My parents had some tickets to the Lakers games and I would go with them. I wouldn't watch the game, I would be looking around, I even brought the newspaper with me once and just watch how the industry worked at halftime and during the games and stuff like that. 
I was very interested in the business side of it, as well as the creative side of it. The early parts of my career were exploring graduate film school. I worked on a couple of productions at Paramount. Then I went to the agency side of things. Just like in Entourage, I was in the mailroom, and I say that I was a Lloyd if you're watching Entourage. Then I became an RA. I became an agent representing writers and directors, and I worked at some pretty big agencies. The first part of my career was exploring what my ceiling was and what my place was in that world.
I haven't seen that show. Is that good?
It really is about the toxicity of the entertainment industry. It's about a lot of screaming and passionate folks who are very ambitious. That's what you'll get when you're in a mailroom where the person on your left is a Harvard Law graduate and the person on your right has his or her own big aspirations. 
You get a break because one of the partners at the agency has asked you to clean up after their dog that they brought to work and that's a good day. I'm not disparaging it. I'm just saying that there's a lot of rolling up your sleeves, a can-do attitude definitely humbles you and it weeds out people that don't want to work their way up.
Have you seen the show? I haven't seen it but I have heard good things about it. How does Entourage compare with Mad Men?
Mad Men is awesome. I love it. What I love about Mad Men is it really gets into the psychology of marketing, the behavioral economics like the Carousel episode. It's really about connecting as a marketer with what makes people tick. 
In the Carousel episode, you're talking about the one where whoever that character is, one of the big bad guys, is going through a slide?
Yeah, Don Draper. I think he called it a time machine. It's an emotional time machine as he was pitching it to the Kodak people. Yes, that was the Carousel episode and it's a perfect episode for a marketer to watch to show how to make an emotional connection in a TV ad.

The agency world is very different from the client-side experience. Maybe you could juxtapose those two. While you're doing that, if you could also maybe give an example something that have been inspiration helpful for you on both sides. 
For example, an incredible book made such a difference in my life from the agency side. Then in the corporate world, some other book, or resource, or a mentor, something like that. That would be helpful, too.
The first thing that comes to my mind from the old days in the entertainment industry is a book that the late William Goldman wrote. He's a screenwriter, it's called Adventures in the Screen Trade. The one-liner that really comes out of it is nobody knows nothing. That means that the people that greenlight the script, that produce the scripts, directors, nobody really knows what's going to work and what isn't, even though it's big on TED polls now, meaning Marvel sequels and things like that. That's the book that every screenwriter reads. 
Early on, I think when you asked a minute ago about my experience there, I just think that from being an agent. You were very intuitive in terms of your question because it is quite different wearing a suit and tie and representing creatives, as opposed to being a creative. 
I don't know if I was known as a crazy guy, but I was known as a bold guy that was not afraid to take risks.
Click To Tweet
I think that that's one of the things that I learned even at graduate film school. I went to undergrad at Loyola Marymount and I went to graduate school at American Film Institute. I was very fortunate to get in there, and I was a producing fellow there. One of the things that they taught us was to meet everybody. Get in the agency world if you can and just be a sponge, make connections. 
When I was successful and I did that, I put five years into that of my career. I realized that I was quite envious of my clients because I would sell a screenplay. I would be representing the screenplay by a first-time writer, as an example, and would be able to sell it. I sold one for $1.4 million on her behalf, a first-time writer, and I thought oh my gosh, I can write just the shittiest screenplays as I just sold. But I'm the guy in the monkey suit and I was always envious of my clients. 
I decided after a while that I better go on the other side of this. You only have one life and I left being on the sales side and went over to the creative side. I wrote about 20 different screenplays, TV treatments, and things like that and had my hand on that side. I was never either talented and/or lucky enough to win that lottery but I don't regret moving over to the creative side because it's definitely a great part of what has shaped my career even today.
I basically left off by telling a story about moving from the business side to the creative side and that it has suited me well to this day. I was not talented or lucky enough to have that million-dollar screenplay sale. I did auctioned several of them and went through that process of trying to get these screenplays made, but that's when the Internet came along.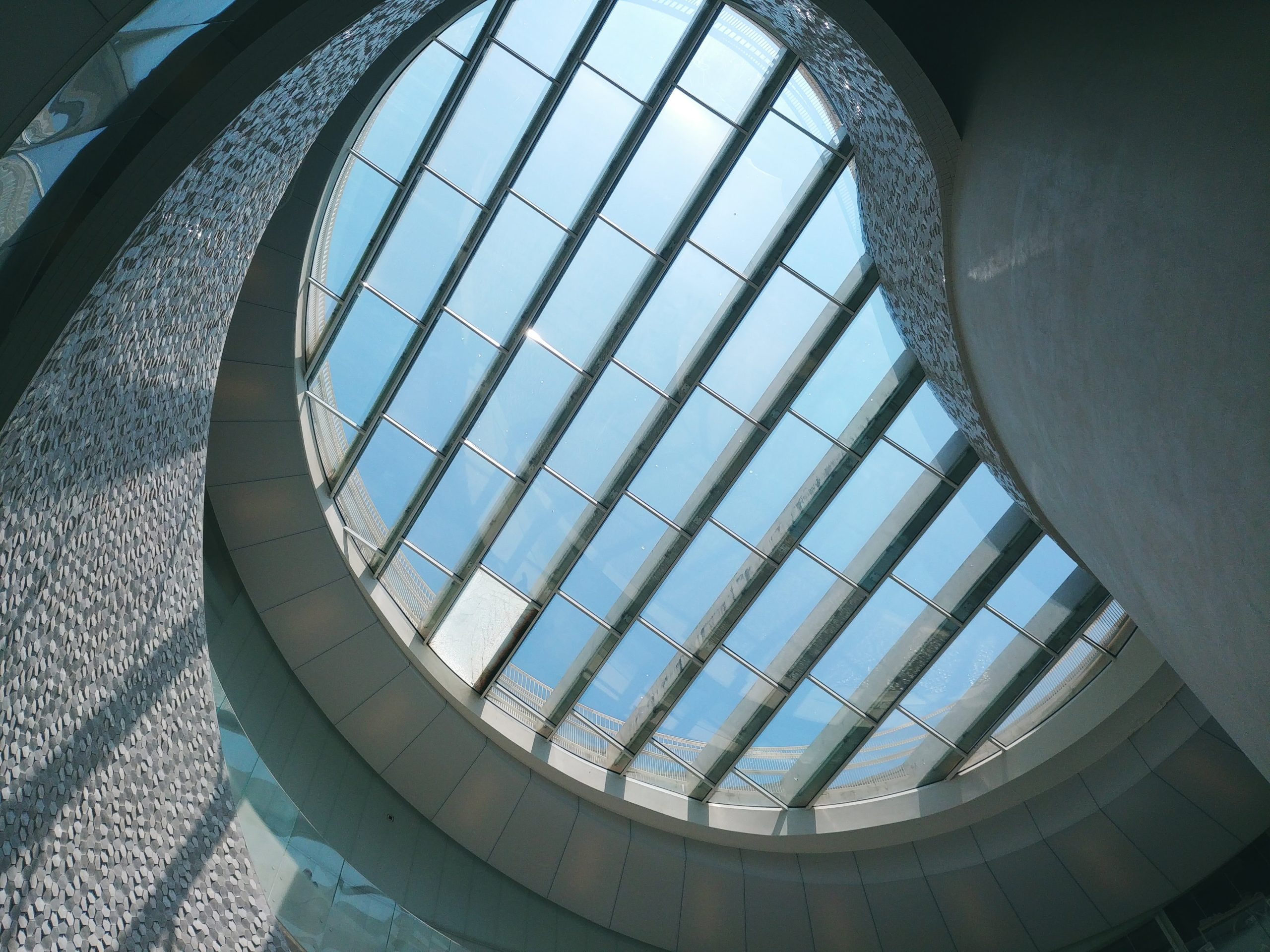 I figured that I've taken enough swings at the entertainment industry because the internet had no nepotism, it had no barrier of entry, and however hard you're going to work is how high you can ascend in the early days of the Internet. 
You would appreciate this more than anyone, Stephan. I actually left the equity that I built up in the entertainment industry to join a startup in Los Angeles called Word of Net. I was employee number one of a company whose mission was to do search engine optimization. 
How long was this?
I'll marry that with the types of search engines that were out there. It was AltaVista, it was Lycos, it was HotBot, it was DogPile. These are names that probably most of your audience won't even know pre-Google. This was in the early 2000s.
Got it. All right, cool. On the startup side, you said you're employee number one. How big did that company get? What happened that led you to becoming Chief Marketing Officer of Intuit?
If we make fun of ourselves before anyone can make fun of us, we've already circumvented that part of the conversation.
Click To Tweet
It's not something that is just explained in one sentence because what Word of Net did was during the day I would be a salesperson. At night, I would be basically in the lab figuring out title tags, alt text, content code, links, and things that you're an expert at. 
We would have this tool that we created called the visibility index where we would make that public and free. Anybody could put any URL in there and see how popular their rankings were and what page they were on. It was really a door-opener. 
That company didn't get huge. It was basically a services company. It did really well because we were selling something early on. We were pioneers going to CBS Records and saying the single keyword, Madonna, we can get you ranked in the top three on page one. You can promise that type of stuff early on because there wasn't a lot of competition for doing that. 
I worked at four different startups over the course of two years, and the last startup that I worked at, of those four (again) in LA, was a company that raised $50 million of venture capital and was disrupting the corner hobby shop because there's no national chain of hobby shops. It's fragmented. The company was called eHobbies. We had 200 employees. I got hired to run marketing. This was the chance for me to actually get out of the sales side and into the marketing side. Marketing is sales too, obviously, but a little bit more creative too. I ran that for two years. 
Marketing is sales too, obviously, but a little bit more creative.
In 2001, during the dot-com bust, I got laid off on a Monday, and then on a Tuesday, I bought the company. I then changed the business model and ran that for five years profitably. That was amazing. I had to use everything that I learned up until that, all the creative skills to get noticed, all the SEO skills. I was a pretty big proponent of LinkShare, affiliate marketing, and be free at the time. 
I was a pretty big advocate from the business side from ensuring that our cost of goods was aligned, that we weren't just trying to get customers, customers, and customers, and that every order was profitable. 
I remember I would have these conversations with my wife. We just had a one-year-old and a three-year-old when I was there. I call myself the "CEOwner," as you said in the opening. I said, "How would you feel about us mortgaging our house?" This would be a twice a year conversation. If we take out a few hundred thousand dollars from our house, then I can go to China and buy these hobby products directly from the manufacturer as opposed to distribution here domestically. That means that we would get 70% off instead of 35% off. She said, "Look, just don't lose the house, that's fine." I never lost the house. That really shaped my risk tolerance and appetite especially as I moved on. 
eHobbies was a chapter in my career that I used every trick in my book, and more than I learned, including advocating as the little guy to get on the board of Shop.org which is part of the National Retail Federation, which has the largest ecommerce companies in the world and little eHobbies here. I was at the table with Gap, Home Depot, and people that I still know and appreciate to this day. It's like one of these things doesn't belong with the other, that was me, but I was able to advocate to get on that board. That helped me with a lot of great things. Then it was time to move on. 
eHobbies was a chapter in my career that I used every trick in my book.
Doing eHobbies for seven years—we're talking 2006—I realized that my supply chain was now competing against me. Whether it was Mattel or Estes Rockets or Lionel Trains, I realized that they now feel that there's no such thing as channel conflict. That they can open up a direct-to-consumer website, sell directly, and obviously their cost of goods is pretty low. 
That's when I decided to take advantage of an opportunity and sell my business. I took a little bit of time off and said I don't know what I'm going to do, but I do know that I have ecommerce experience. It turns out that at that time, 2006, that was a great time to have ecommerce experience. I was able to have about 20 different interviews around the country and I ended up in Intuit.
Again, one of these things is not like the other. Intuit could not crack the code and Intuit is the maker of TurboTax and QuickBooks. They couldn't crack the code on digital marketing. They were a company full of consumer packaged goods folks, Procter & Gamble, et cetera. I came in here like a bull in a China shop. When they interviewed me, they took a chance on me because I was very rough around the edges. I took a chance on them because I didn't know what acronyms were. I didn't know how to do marketing speak, and it worked out. It worked out amazingly.
One thing I remember from your days in Intuit was this really clever campaign on the TurboTax side, it was the tax rap. I just loved what you pulled off there. Was that your idea to get Vanilla Ice to emcee this contest and be the face and the voice of tax for that period of time? To talk about rapping about your taxes and put in your video entry for this competition to see if you could win? What was it? Like $25,000 or something like that?

Yeah, you got a good memory, because that is an oldie but a goodie. The tax rap really was born out of my collaboration with these two guys, Jason and Nick, at an agency that we were using at that time. They're at Collier.Simon right now, Nick and Jason. The three of us got along so well that we realized soon that I wasn't your typical client. I'm like an agency's best client and their biggest pain in the ass too sometimes, because I do have a creative need and bent, so I get into the creative side of things. Sometimes agencies don't like that and sometimes they love it. 
What I do promise an agency is that they do have a client that is not afraid to get fired. That's kind of a bold statement. I've said it time and time again, hundreds of times in front of my teams along the way, and you can see from my journey. If I'm mortgaging my house and my neck is on the line because I'm getting products imported from China and I don't know whether I'm going to be able to sell them or not, that's quite riskier than working in Intuit and trying to do some breakthrough things. I got lucky and early on I hit some big wins.
What I do promise an agency is that they do have a client that is not afraid to get fired.
Just a quick story on the tax rap. When we come up with some of these ideas because marketing is part gut, I just know that it's going to be something special. I can't sleep at night, I just can't wait. When I pitched my boss about the tax rap, the way that I framed it was that there's a huge amount of interest on YouTube right now and we don't really have a place on YouTube. 
I said to my boss, "Would you be open to us having a contest on YouTube?" He's like sure, not a problem. I said, "Before you approve this, I just want to let you know what you're getting into. We're going to have a contest about taxes and we're going to have consumers rap about taxes." He's like, "Oh, great." I said, "We're even going to hire Vanilla Ice to represent our brand." He's like, "Wait a second," and he didn't say yes. 
He's a 25 year veteran of Procter & Gamble, a very conservative guy, who hired me, took a chance because I wasn't like him or anyone else, and recognized that. I said, "So you're not going to say yes. Why'd you hire me?" He's like, "I'm not saying no." I said, "So what are you saying?" He said, "Well, what I'm saying is that you're going to fly up to Mountain View and you're going to pitch this to Scott Cook." Scott Cook is the founder of Intuit. It wasn't the first time that he didn't say yes and it wasn't the first time he said, "You're going to fly up to Mountain View and sit down with Scott Cook."
I got to know Scott quite well. When I pitched Scott the TurboTax rap, he basically paused and said, "VI, where's he been all these years?"  Yes, go for it. The reason why I positioned it the way we did was I knew that brands get flamed in comments on YouTube.
If we make fun of ourselves before anyone can make fun of us, we've already circumvented that part of the conversation. It shows that Intuit has a personality, and it has a tone that resonates with the next generation of tax software payers and users. So that worked really well. 
If we make fun of ourselves before anyone can make fun of us, we've already circumvented that part of the conversation.
The thing is, in a company at the time we might have had 6000 employees, this set the record for comments in the intranet of Intuit. Half of them wanted this new guy fired and the other half thought that it was the most genius thing that they've ever seen. Once you have something polarizing like that, you know you're on to something.
The next time I capitalized on, you're going to go Mountain View and pitch this to Scott, it was not a gimmicky campaign. It was when I suggested, and decided, and I was the champion of this. That's what a vendor need. They need champions at these companies to beta test, prototype, and be pioneers if that's what makes you tick. That's what makes me tick.
I championed the fact that I really disdain testimonials on websites, and those are hard coded, and they're not very authentic. That's when a company called Bazaarvoice was bubbling up. I met them and I was just enamored with the fact that real customer reviews and real word of mouth is your most powerful, persuasive way to sell. I got behind them and I championed that vendor so much so that I was willing to get fired over it.
It turns out there are several amazing things that you get when you have your customers being able to provide reviews. You get better search engine optimization juice, you get better content, you get ways to filter these reviews, segment, and go out and target outside on other websites based on the subject matter of the reviews, the topics, and stuff like that. Those are just a couple of examples of me being bold and trying to take risks.
Again, I had to go up and pitch Scott the idea of putting reviews on. The one thing he said to me was, "I'm going to prove this, but make sure you don't game the system." Make sure that you show the bad reviews just as much as you show the good reviews. This is the founder of Intuit saying that. He was subsequently interviewed on the cover story of a Harvard Business Journal about social and how companies use social.
You said you were willing to get fired over, but you didn't get fired over, right?
I've never gotten fired over anything. Although one time if we're going to jump around, I did position in a more recent company that I worked at called Alteryx. I helped take this company public and I was the CMO. We did have an annual customer event. It was awesome and we called it Alteryx Inspire.
Everyone's experience can help inform their current and future opportunities.
Click To Tweet
I had him wear a t-shirt which was a rally cry that our salespeople really got a lot of love from at our booths and stuff like that. It said, "total analytics badass," something like that. That's what the t-shirt said. It's a total analytics badassery. That's what it was, totally analytics badassery. People would go flock to our booth to see, what does that phrase mean?
He was wearing a t-shirt in front of 4000 people at the time that said, total analytics badassery. Right before he got on stage, he threw on his sport coat. He's on stage and he's doing his 45-minute pitch. He's attacking the stage and going side to side.
Then I'm like, oh, my God. I realize, the back cover of the old magazines that when you fold that back cover and it makes a different message, when you put a sport coat over a t-shirt that says, 'total analytics badassery,' it ends up saying 'anal ass.' For 45 minutes, I had the founder of a public company roaming around the stage saying anal ass. I was surprised. I should have gotten fired over that one.
Those are just a couple of examples of me being bold and trying to take risks.
Oh, my goodness. Goofy. That's funny. Okay, let's go back into it for a bit here. I'd love to unpack how you were able to pull this thing together that was just so innovative at the time, that really could have been done by anybody, not just Intuit. It seems like maybe pie in the sky to get somebody with such name recognition as Vanilla Ice to emcee a contest. But actually, it was quite affordable, right?
Yeah. As a matter of fact, I was at home with my one-year-old and my three-year-old on a Sunday, I believe it was, back when we just launched that campaign. Someone from Intuit called me and said, "Are you at home?" I said yes and they said, "Well, you better turn on CNN." I said, "Why?" They said, "Because they're going to do a story next on the tax rap."
I said to my wife, "Because we moved from LA to San Diego, we're going to find out in the next two minutes whether we're moving back to LA or not because I have no idea what they're gonna report on CNN about the tax rap."
Ali Velshi, who was the reporter at the time, looked at the camera. Actually, he was sitting next to a co-anchor and said, "You're not going to believe this but a 20-year-old conservative company, Intuit, they just hired Vanilla Ice to represent their brand. He's doing something called the tax rap." The woman next to Ali Velshi said, "Where do they find him, at a motel six?" I'm like, oh, my God, this is not going to go well for us.
Ali Velshi, they zoomed in on him and he said, "Well, Intuit, I'm going to tell you what I think about this campaign right now." He says, "I think this is a brilliant campaign so much so that I am entering your contest right now on live TV." He gets out a piece of paper and he starts rapping live on CNN.
The next day, my boss calls me into his boss's office, the general manager. He says, "Seth, we never could have imagined that we could break through with pop culture like what you've helped us do. You have definitely exponentially accelerated how we engage with the market that we want to. Keep doing what you're doing."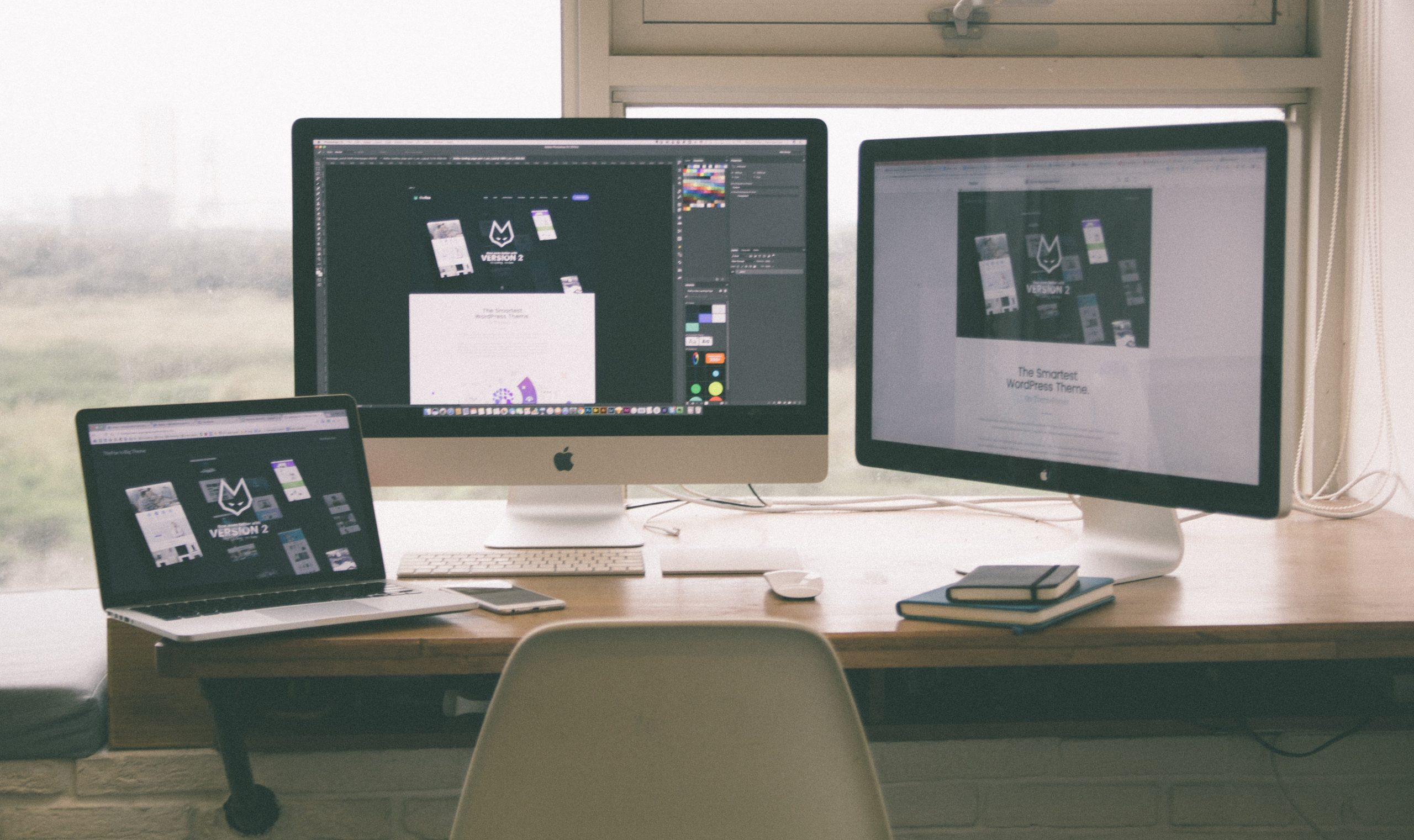 We then got on Saturday Night Live and all these other types of things. It really helped with my brand, Intuit. I don't know if I was known as a crazy guy, but I was known as a bold guy that was not afraid to take risks, so much so that I would then start working with other business units and just to accelerate that story because there were so many big wins. It really helped accelerate TurboTax out of your father's tech software, and really helped with market share, and we became over a $1 billion business unit. It was fantastic.
Along the way, I had realized that when I grow up, I wanted to be a CMO, but being on the digital side of things. Being in San Diego was limiting because my friends on the offline side, the brand side, they weren't going anywhere. Who's going to leave San Diego?
Because I was an Intuit for seven years, at one point, I went to our CEO and said, if ever given the opportunity to learn the offline side, and I knew the offline side but I didn't have the responsibility for it, I wouldn't be willing to relocate. Obviously, I talked to my family about this.
About a month later, Brad Smith calls me up and says, "Be careful what you wish for, Greenberg. I know you'd like to get out of your comfort zone. We're going to fly you up here. You're going to relocate to the mothership and you're going to leave the brand, and advertising, and social media for QuickBooks. That's our $2.5 billion dollar brand."
The company culture should be about three constituents - customers, shareholders, and employees all in a healthy balance.
Click To Tweet
We moved to the Bay Area. I spent five years in the Bay Area. The first year at Intuit was probably the biggest risk that Intuit ever took in marketing, which was again, born from ideation kind of design for delight, where you go broad, and you go narrow, and you're trying to figure out, what did I learn as a newbie to small business? What are some of the insights? Because I saw hundreds of insights that our research department had. I'm like, how can I impact and effect to not incrementally but exponentially grow market share in a low single digit growth. There were a few insights that really resonated with me, and two specifically was that small businesses yearn to be heard. They yearn to have a voice business?
 They're not on the evening news. They're not in the Fortune 500. The other insight that really resonated with me was that small businesses did not think that Intuit cared about them.
We took those two insights. We basically locked ourselves in a lab and we came up with a whole bunch of different ideas. We came up with one that resonated. I pitched it to my boss. My boss loved it and said, I can't approve this. I'm used to that. I'm used to having such bold ideas that my boss can't approve.
My boss said, "I want you to pitch this to Brad Smith, our CEO." I said, "Absolutely." What I did in that specific instance was, I got on Brad's calendar for a week later or whatever, and my boss was going to be with me, and I decided to call Brad up even though I was on his calendar. I called him and I said, "Hey, Brad, I'm on your calendar for next week and I just want to let you know." He's like, "Hold on a sec."
We basically locked ourselves in a lab and we came up with a whole bunch of different ideas.
He's like, "Yup, confirmed. Looking forward to it buddy. See you next week." I said, "Wait, wait, wait, before you hang up, I just want to let you know what to expect." He's like, okay. I said, "When I pitch you this idea based on these two insights that I learned as a newbie to a small business, you're going to consider throwing me out of your office. But if you listen to me after five minutes, you're going to be intrigued. After 20 minutes, you're going to can't wait to see this come to life, so much so that I predict that a week from tonight, you're going to be talking to your wife about what this crazy guy Greenberg brought in, and really motivated and so excited to see this come to life." He's like, "Wow, you really got me interested in this."
The reason why I did this, Stephan, was because we were, at the time, growing globally. We were also acquiring other companies. He had a lot on his plate, but I definitely wanted him to highlight that one meeting on the calendar. That day came and I couldn't wait for it. Not after five or 10 minutes, but after two minutes, I'm pitching him this idea and he goes, holy shit. After I was done, it took 20 minutes, not one hour, Brad says to me, "I've been doing this for 20 years. This is the best idea I have ever heard. Approved. That was amazing."
Good for you. What a clever way to 'presuade,' to have that phone call a week to have time with him. It's so good.
Yeah, and it would be cool for your audience for me not to say what it was. I'm happy to share the one-minute pitch, which was that these small businesses don't think Intuit cares and small businesses need a voice. What I propose is the largest social media platform, it's not a campaign. It's more durable than anything that has ever happened before.
If we do this right, small businesses will all have a voice. If we do this right, small businesses will end up loving Intuit. It starts out as a social campaign. I also pointed out that in Intuit's 20-year history, they have never had a Super Bowl spot. You're talking about a $4 billion company that has the resources to have a Super Bowl spot that they never had the stomach or reason to.
I said for the first time, we go through this campaign, and we let the public vote on which small businesses resonate and get the most votes, and we let the public vote. At one point, when we want to get to the final 100, we let our employees vote. When we have the final 100 from the employees, they are narrowed down to four, and then the public votes again for the winner.
For the first time in Intuit and for the first time in Super Bowl advertising history, we actually bought a spot for the big game not for Intuit, but we awarded that spot to the winning small business. They're the ones that are highlighted, not us. We might have a tag at the end brought to you by Intuit, but it's not a product placement spot. It's called the Small Business Big Game.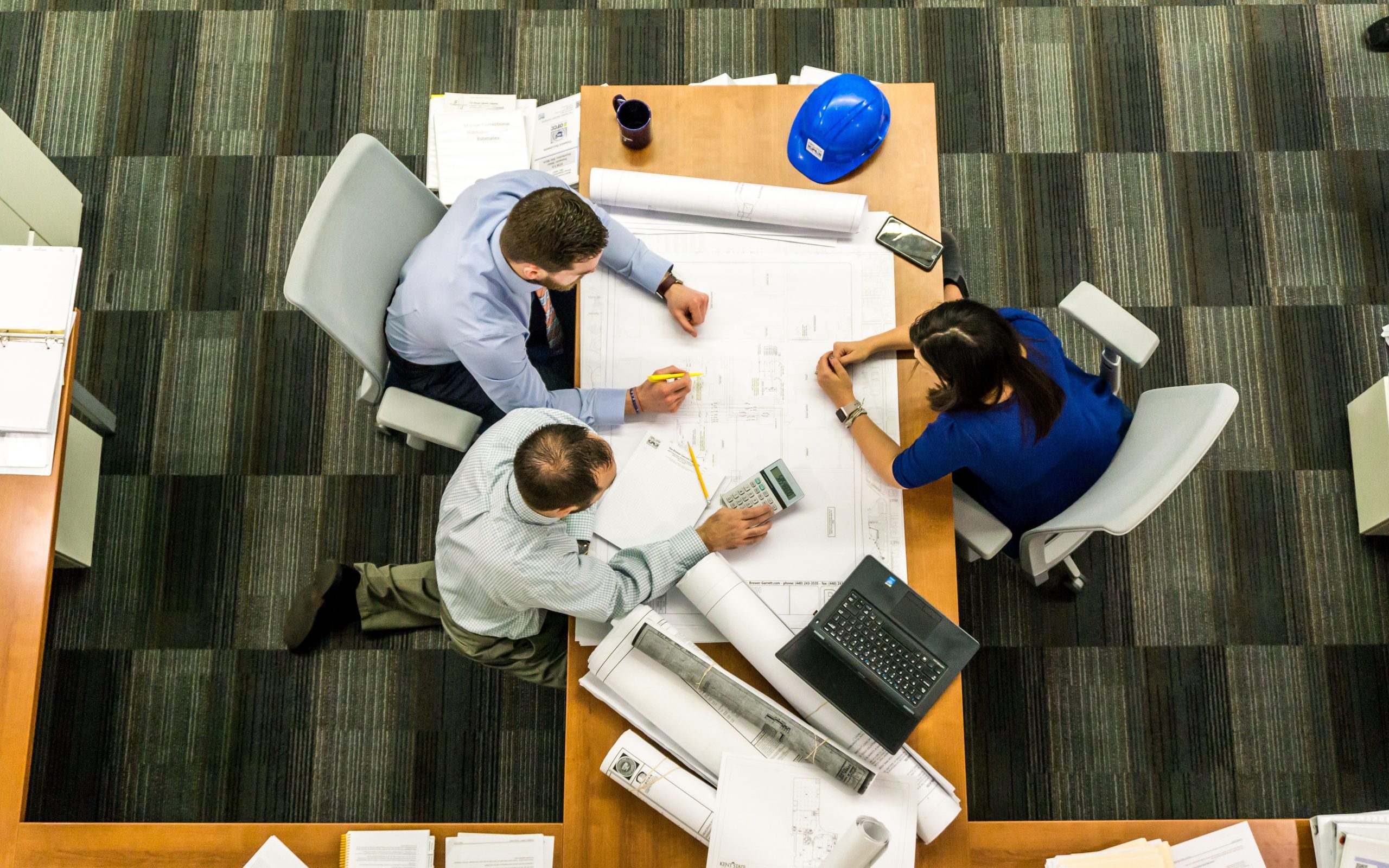 That was the idea that he loved. We got it approved. That was an amazing campaign that had multiple lives. I can send you a link that you can put on there that shows all of the buzz and media that it far surpassed all the KPIs that we had at Intuit. 
When I left Intuit, because I was recruited pretty heavily during this time, I left to become the first public CMO of LifeLock. I got that title, that aspiration, that career goal that I was looking for, but my friends at Intuit called me the next year and said, "Seth, they're going to be thrilled." I said, "Why?" "They said that your baby is still here. We're going to do Small Business Big Game part two."
My reaction was, oh, that's great. Thanks for letting me know. But actually, I was quite disappointed and bummed that they decided to do that because it's already been done. It's not a never-been-done-before. It's not a pioneering bold move. The company has now gone back to safe moves. I would have done something else with those resources, not just a part two. But they didn't have somebody that was willing to get fired over something after I left in that department.
Wow, what a great idea. How did these incredible out-of-the-box ideas come to you? Do you have some sort of meditation that draws down the light and then these flashes of brilliance that just appear in front of your eyes or what?
I am wearing my thinking cap so that it helps sometimes.
I am wearing my thinking cap so that it helps sometimes. I would say, Stephan, that I'm a victim of my own mind. It's always on. I'm always telling the stupidest jokes. I'm like a punster. I just go through life, I guess, digesting things and seeing things in ways that others don't.
If you look at my Twitter account, I describe myself as a sit down comedian. I just think differently, I guess, as the cliché goes. As I say up front, I steep things into what ends. Unlike a lot of creatives at some agencies who just want to do the craziest stunt marketing, I always think about who are we trying to engage, how are we going to measure this, and what is the means that we're going to get their attention.
Sometimes it's with humor, either make you laugh or make you cry. That's what they say in marketing to engage folks. I just think that it's one of the benefits and curses that I have because I can't turn it off. I'm always thinking about ideation. Even in my spare time, I have a hobby with a buddy of mine called dumb movie titles.
We came up with, what would some scripts be like? Anyway, dumb movie titles are one type of thing, but to answer your question, it's just like something that is the creative. It's what makes me tick.
You're kind of wired that way. It's funny when you're saying that it's like a curse; you can't turn it off. I have another podcast called Get Yourself Optimized, which is not about SEO at all. It's about biohacking, life hacking, personal development, and spirituality. I've interviewed some psychics and some of them have said, it felt like a curse a lot of my life where I can't turn it off.
It's just like an open portal where they can show up and try to get my help to get some message across to this side of the veil. That's completely unrelated to what you're describing, but that's what popped for me when you're talking. Some psychics don't really enjoy that gift. It's hard to get those kinds of visions and stuff out.
I just go through life, I guess, digesting things and seeing things in ways that others don't.
Click To Tweet
I think that songwriters have the gift and screenwriters have the gift. It's a voice that speaks to you that is hard to turn off. I have a blog, and it's called Thinking Out Loud. That's not always a good thing, but that's how I'm wired.
Yeah. It hasn't gotten you fired yet, so that's cool.
Not yet.
You know what? If that's the measuring stick, it just doesn't seem to matter in the long run if you get fired or not fired, if what you're doing is revealing light, making people feel good, inspiring them, and making the world a better place. I just think focus your eye on the bigger prize. Whether you get fired or not fired, at the end of the day it's inconsequential. It might sound like a big consequence, but you'll be looked after. That's kind of the law of the universe, I think.
I do remember the dumb movie title. It's called Oxymoron and the tagline is, 'somebody's got to be the dumbest guy at Oxford.'
That is clever. I like that.
If you're grading on a curve, there is somebody at the bottom of the curve that goes Oxford. He or she is the oxymoron. In the old days, you get Pauly Shore to be in it or something like that.
That's hilarious. You're a very good sit down comedian. I know we're coming up to time here, but I'm curious to hear. Why is it that CMOs don't tend to last? You're a CMO at Alteryx and you've done all these amazing things. I'm sure you're very tapped into the industry generally, as well, and not just in your niches and your experiences. It seems like a CMO might only have a year-long gig and then they're moving on. What's up with that?
CMO is a high visibility role that is there to create the flywheel for sales enablement, culture, ensuring that quarterly goals are exceeded, and for investor relations.
It's easier to fire the coach than the team. CMO is definitely a high visibility role that is really there to create the flywheel for sales enablement, for culture, for ensuring that quarterly goals are exceeded, and investor relations. It really is an amazing job.
There are a lot of folks that don't give CMOs any leeway or rope. I'm reading a book right now called Tinderbox, which is the history of HBO. James Andrew Miller wrote it. He also wrote the history of ESPN and the history of Saturday Night Live. I love all those products or brands.
HBO lost money for the first seven years. It lost money for the first seven years and in year eight, they started becoming a cash cow. I don't see a lot of leeway these days to an appetite to nurture things like that. I'm not giving you any kind of a novel answer here, Stephan, but I definitely experienced it. I've been invited to leave, as well, too.
When you are asked to leave, when you're fired, you really hope that the company has two things for you, which is respect and dignity. Sometimes that doesn't happen and sometimes the company culture should be about three constituents. It should be about customers, shareholders, and employees in a healthy balance.
I've worked at companies who are focused on shareholders, shareholders, and shareholders. It always comes back to either bite you or it just reveals what the company culture is. I've worked at companies that were unbelievable, amazing places to work and I worked at companies that were not that good. I've worked at some that are in between. You have to figure out what's right for you, what you're willing to tolerate, what you thrive in, and take it from there.
It reminds me of something I learned from a friend of mine who was my first client, Gene Wright. He seeded the nameplate at Brady Corporation. He was my first big client, and he told me or just not me specifically, but if you got your face to your company and you have your butt to your customer. Turn around and face your customer. You put your butt to your company. You may lose your job over it, but it'll be worth it.
That's true. I like that.
I would love to hear a little bit more about how you ended up going from the head of marketing at eHobbies to be owner in a day or getting laid off on Monday and then buy the company on Tuesday. That reminds me of Remington ads. I love Remington so much, I bought the company. How the heck did that come about? Just share a little more insight into that.
Everyone's experience can help inform their current and future opportunities.
Everyone's experience can help inform and does inform their current and future opportunities. My experience in the entertainment industry as an agent, which I didn't love, helped me with negotiations. My creativity helped me with trying to think outside the box. When I got laid off, I decided that I felt like there's no one that knows how to position and sell eHobbies better than me.
The company then was being sold for parts. It was an ABC assignment for the benefit of creditors. There's this one chop shop. It's like a digital repo man. They were representing at the time. Remember, this was during the dot-com bust. It was like Christmas for them because they were getting all these new failed dot-coms to liquidate, like pets.com, the sock puppet they were getting, Webvan, and eHobbies was on that pile.
This guy was very busy. I met with this guy who was running this company that was liquidating these companies. I said to him, look, I know you're trying to get 10¢ in the dollar, I want to make you an offer. If you stop trying to sell the parts of eHobbies immediately, I want to make you an offer for 25¢ on the dollar. Basically, 2.5X of what he would get.
I definitely caught his attention and had several meetings with him. I've spent a lot of time figuring out what the value of the assets were. When we agreed to what the value of the assets were discounted at 25¢ in the dollar, I realized that it was about $3 million. I said to him, this is what I think the value is, do you agree?
He looked at it, and looked at my logic, and he said, I do agree. He said, "I'm going to transfer these assets over to you and you're going to transfer me over $3 million." I said, "That sounds great." He stuck out his hand and I shook it. I said, "Happy to, I just have one little problem." He said, "What's that?" I said, "I don't have $3 million, but I do have an idea. I do have a plan."
"Remember, you're going to get 2.5X this." He's like, "What are you talking about?" He's all pissed off because his phone's not stopping ringing and all that kind of stuff. I said, "You're going to license this to me and I'm going to pay you every month for three years divided by $3 million." I said, "Remember, you're going to get 2.5X for doing this with me."
He's thinking about this. He's like, "You know what? I've never done this before. That's an interesting creative idea. You're going to be my guinea pig. I'm going to agree to this, but you're not going to pay me monthly. You're going to pay me weekly over two years."
I stuck out my hand. I said, "You got a deal." That's how I got eHobbies. Part of what I did was I got all these assets. The first thing I did was I had a sale for Aeron Chairs, Herman Miller Chairs. I was able to get like 80 of them.
I'm starting to make a lot of money here and pay this off. One of the domains was NPO because eHobbies acquired a company called Next Planet Over, which is a comic book company. They have npo.com, which is a three-letter domain. I auctioned that off and made a lot of money.
I'm basically taking care of efficiencies. Basically what happened was we were doing so well. I launched with not 200 employees, but 7 employees on Yahoo store, on eBay, on Amazon zShops. We didn't need Pandesic or Microsoft Commerce Server 2000. We didn't need that. There were already people. Why reinvent the wheel when the wheel is there?
We did quite well. I went back to him and I said, "Look, let's renegotiate our deal. We don't need to wait two years to pay you off, let me pay you off after one year, and let's sweeten the deal for my incentive to do that," and he agreed. I got him out of my life and I was unencumbered with the business. That was the story of me acquiring eHobbies.
Wow. You're not only super creative, you're quite a dealmaker, too. It's really impressive.
Thanks. I learned it from my dad because when I was in junior high, I just remember my dad was buying me for my birthday, a drum set, which I'm sure he dreaded the day after he bought that for me. I'm in the garage just making a lot of noise because I'm not very talented with drums. We're in a music store and my dad ended the negotiation. I don't even know you can negotiate in a music store.
I'm sitting there watching my dad and he says, "Okay, throw in a pair of drumsticks and you've got a deal." I almost end every negotiation I have by saying, 'throw in a pair of drumsticks and you have a deal.' They're staring at me like, what the hell is Greenberg talking about? It's totally an inside joke only for me. It's not funny for anybody else.
Well, and your dad.
Right. That's true, too.
That's awesome. If our listeners or viewers would like to work with you because you do work with founders, startups and so forth, if they can afford you, how do they do that?
I'm kind of like the founder whisperer now.
I'm kind of cheap because unfortunately, I'm in a place where I limit myself to five or six companies at a time. Scarcity is a good marketing tactic, too, because people then want to be one of those five or six. But I generally work with startups and meet with the founders. I'm kind of like the founder whisperer now.
I've made so many mistakes in my career that I can help them shortcut and not step in the same landmines that I've done. Really, it's more about more than marketing is. What are the business goals? What are the founders' goals? How are they going to create a company that they're so proud of, including culture that's an amazing stop in all of the employees' career journeys? How are they going to do something that their customers can't imagine going back to the original way of doing things before they learned about this new product or service? 
I generally meet with these early stage companies and we'll decide whether I'm right. One of the ways we decide whether I'm right is sometimes I will be a consultant for them and I'll work for them for a month, maybe full-time, doing specific projects, and then we'll get to know each other.
Instead of me getting paid, which we've already negotiated, I might say, I really believe in you guys. I actually want to take this money that you're about to pay me. I want to actually add money to it. If you're willing, I'd like to invest in your company. A lot of times, they want me to be an advisor as well. I then get advisor options. That's kind of like the model that I've done.
I'm really excited to work with so many different types of startups. I can't imagine when I was in high school with Daily Variety and The Hollywood Reporter that I'd be sitting here talking to you and your audience about the fact that I'm working with these tech startups and my career has satisfied every single creative need that I could have ever imagined, even though I never got a screenplay on the screen.
Awesome. What's your website and social channel so our listeners can follow you?
It's sethgreenberg.com, so that's easy. On Twitter it's @sethg. On LinkedIn, anyone can find me and they can see a lot of the things that I talked about. I have a lot of links to videos and things like that. And they can see the companies that not all of them are up there, but some of the ones that I'm really excited to be with are up there that I've invested in or advised. I'm always happy to network. I love networking. I'm just passionate about what I'm doing here as well.
Awesome. It comes through for sure. I hope some of that passion is contagious to our listeners and they're going to come up with some crazy, brilliant, new strategy for their own businesses and their own marketing initiatives.
Don't be afraid to get fired, right?
That's right, especially if it's your own company. Awesome. Thank you so much, Seth. Thank you, listeners. We will catch you in the next episode. I'm your host, Stephan Spencer, signing off.
Important Links
Your Checklist of Actions to Take
Meet people and make connections. Building relationships is essential for my business' long-term growth, profitability, and sustainability.

Be a risk-taker. Risk-taking enables and encourages innovation and can be an important product/service differentiator. Failed risks aren't always negative. Sometimes, they provide the most valuable business lessons an entrepreneur can learn.

Have my customers or clients provide reviews. Reviews not only have the power to influence consumer decisions but can strengthen my company's credibility.

Be creative. Digest and see things in ways others do not. Creativity will help me craft a better marketing strategy.

Practice asking questions. Don't become complacent with the knowledge I have. Instead, stimulate my curiosity, never stop questioning the world, and never be afraid to ask questions. 

Explore my passions. Passion stimulates creativity, and creativity fosters forward-thinking. It's a great way to unlock myself from "the box" to push my thought patterns in new directions.

Know and understand where my audience is. Always think about who I'm trying to engage, how I'm going to measure this, and what are the means I'm going to use to get their attention.

Learn from my experience. Everyone's experience can help inform their current and future opportunities. 

Be a dealmaker. Learn how to negotiate. Good negotiations contribute significantly to business success.

Check out Seth Greenberg's website to connect and know more about him. Also, follow him on Twitter and LinkedIn.
About Seth Greenberg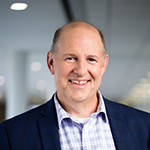 Seth Greenberg continues to have a career journey unlike anyone else I know. From film school to startup "CEOwner" to going corporate, including taking companies public as a CMO, Seth currently works with startups advising, investing and pushing Founders out of their comfort zones.
Seth has been described as a bold risk taker who is both creative and analytical.