Last week, an Idaho potato worker shot a TikTok video on his skateboard lip-syncing to Fleetwood Mac's Dreams, drinking a bottle of Ocean Spray Cranberry juice. Not only did Ocean Spray's sales get a boost, but Dreams, a 1977 hit charted at 21 on the top 40, and the video got hundreds of thousands of views in a couple of days. 
My guest today knows a little something about the awesome power of influencer marketing—he is Neal Schaffer, an authority on helping businesses innovate through social media marketing strategy, influencer marketing, and social selling initiatives. He is also the author of The Age of Influence, reinventing the way businesses look at digital influence and influencer marketing. 
In today's episode, we talk about the metrics behind how things go viral, and the value of people that share your post to their story. Neal has honed in on the key to it all, which is not just looking at social media as promotion, but as collaboration. It's absolutely required listening for anyone who wants to get a handle on the younger demographic and the trend of marketing right now, so without any further ado, let's get on with the show!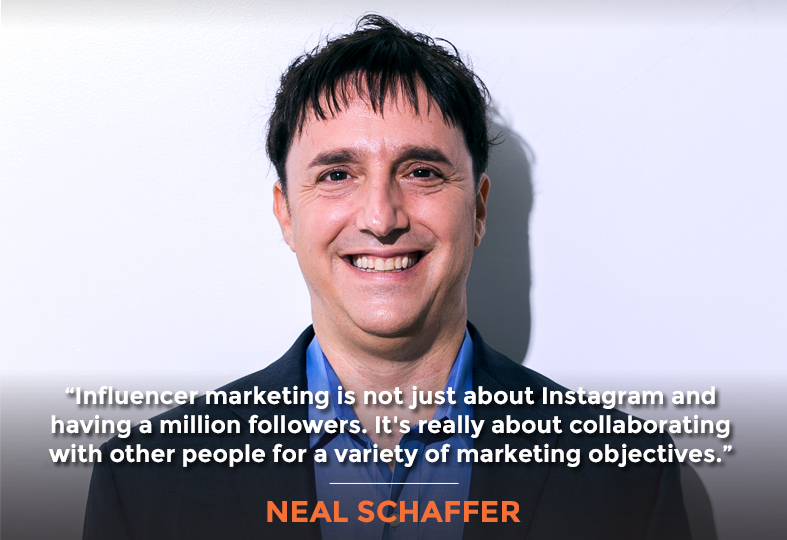 In This Episode
Transcript
Neal, it's great to have you on the show.
Hey, thank you so much for having me, Stephan. I'm honored.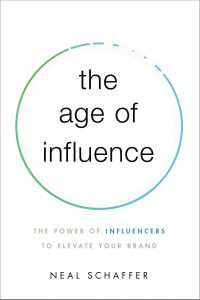 First of all, congratulations on The Age of Influence. Is this your first book?
It's actually my fourth book.
Fourth book? Wow. Why don't your bios include all three other books and that this is your fourth and so forth? You're quite a storyteller.
My first three books were published back in 2009, 2011, and 2013. So there's a little bit of a gap. Normally, it would say the author of four books, including his latest, The Age of Influence, so I'll have to get on my website and revise my bio.
Well, congratulations on the fourth book. So what inspired you to write about this topic and why now?
I am a marketing consultant, like many that are probably listening to this podcast. We are there to serve our community, our clients, our audience, and I do a lot of speaking and teaching. I always look at what the trends are and sort of the questions that I get when I speak from clients and what have you. I noticed two or three years ago that influencers and influencer marketing were questions that I was getting asked a lot. Now, if I turn the clock back to 2011, 2012, when I wrote my last book, which is called Maximize Your Social, that book was all about social media strategy creation and social media ROI measurement. At that time, that's something that the market needed. 
Fast forward a few years, this whole phenomenon of influencers, it sparked me to start my journey of delving a little bit deeper into what was happening in the industry. And when I did some research and did some interviews and what have you. I realized that most marketers have been misled about what influencer marketing is and the potential it has for businesses. Like any other marketer, I tested and marketed a book idea, and it's sold. So I ended up writing the book. The book was published in March of 2020 but working with a major publisher; obviously, the content was written some time before that. But I do believe that, as marketers, especially digital marketing, if you think about it, there are only a few limited options you have. You have your website or app, which is your digital store, you have your SEO pay per click, you have your email marketing, marketing automation, you have your blogging content marketing, you have your social media marketing, which is becoming more and more paid. And then I believe the sixth sort of pillar of what you can be doing as a digital marketer is influencer marketing.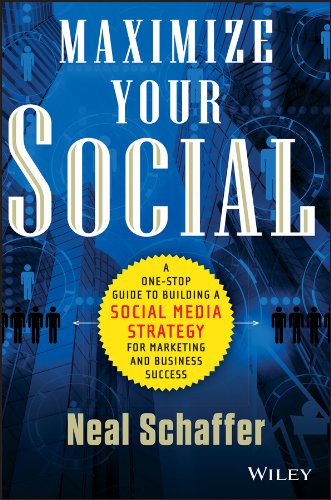 In fact, without influencer marketing, I find just organically on social media, it's really hard to make any traction. Social media has become more of a paid media. With that in mind, I think the trends are pushing companies to delve deeper into influencer marketing. Hopefully, once we start talking on this podcast, I think a lot of people are going to realize they've already probably been doing some of this. When you're working with an affiliate marketer, it's also a type of influencer marketing. You are tapping into someone that has digital influence. When you're a podcaster, and you want to invite an influencer on your podcast, who's more influential than you are, you're sort of tapping into that same concept of someone that has a bigger footprint. That person might share your podcast, but at a minimum, it's the credibility that you get by working with someone who's an influencer. 
When you look at it that way, very holistically, you begin to see that influencer marketing isn't just about Instagram, and it's not just about people with a million followers. It's really about collaborating with other people in digital and social media for a variety of marketing objectives. It's something that any business can and should tap into. So that's in a nutshell what the book is about and the way I think that marketers should consider working with influencers.
Well, that's great. And getting on to other people's podcasts is a way of doing influencer marketing. You're doing this right now. How many podcasts have you been on to promote your book?
I am on track to be on 100 different podcasts. I put this all into my own KPI, I'm going to bring up my spreadsheet right now. The whole idea is that my publisher, when I asked them, "How should I approach book marketing today in 2020? Should I do traditional media outreach?" They said, "You don't want to do that because it's going to cost you a lot of money, and it's going to be ineffective." I said, "Well, what do you recommend I do?" And they said, "We recommend you reach out to bloggers and podcasters." So bloggers are interesting, they're content creators, they're influencers, but there aren't that many blogs that focus on interviewing people, right? Blogs are usually written about a topic, there are very few interviews, very few book reviews, but when you get to podcasts, most podcasts are based on an interview format. So that's why to me, it made sense to strategically focus on that. 
I said, "You know what if I'm going to leave no stone unturned, how many podcasts do I want to go on to say that I've made an impact?" So I came up with a number 100; that's gonna be my KPI. I'm not gonna stop until I'm on 100, obviously qualified and relevant podcasts. Just looking today, I've already been an 80 that have been published, and including this podcast, there's another 26 that are either already recorded or are scheduled to be recorded. So I'm on track to be on 100 podcasts. It's taken a few months, but it's been a great experience. On one podcast I was on, after the interview, the gentleman said, "I'd like to hire you for your consulting." So I got at least one client that I wasn't expecting out of the exercise. I've had people come up to me, "Neal, I heard you on so and so's podcast. I went on about your book." And I think a lot of people, I mean, obviously as podcasters we understand this, but marketers that don't have their own podcast really, sometimes don't understand the potential that podcasts have, a tilde influence in digital marketing as well.
For sure. And how did you compile that list of 100 podcasts? How did I end up on that list? Like, did you delegate that to a VA, or did you do a lot of that work yourself?
Influencer marketing is not just about Instagram and having a million followers. It's really about collaborating with other people for a variety of marketing objectives.
Click To Tweet
No, I have this really bad habit. It's like a drug. But some of the stuff that's close to my brand, I feel I need to do myself, that I can't rely on others. This is a research that I did myself. And I used a website called Chartable; if you are a podcaster, even if you're not a podcaster, if someone reaches out to you and says, "We'd love for you to be on our podcast," you can go to chartable.com. You can look up that podcast, it'll show you if it's in the top rankings, on Apple podcasts in any country for any category. So I went into Chartable, I said, "Okay, for my podcast, my four big markets are US, Canada, Australia, United Kingdom," probably the same for most English speaking podcasters. 
So I went into Chartable, and I went into the top 250 podcasts in marketing for each one of those four countries. And I did that, man, I had to refresh the data sometimes. So that the charts they update every day. But I just solely went through that list of it ended up being 1000 different podcasts looking for relevant ones, looking for ones that were still publishing, because many were on the charts, but they weren't publishing anymore. Looking for ones that had a weekly cadence, looking for ones that interview people. And from there, I started the outreach. 
So it's a process, but I have people reaching out to me, published authors, but their subjects are irrelevant. I kind of said, "Did you go through that homework? Did you do your research?" And it's very similar to influencer outreach. If you reach out to the wrong people, you don't get responses. It looks automated. It doesn't look personal. And I've had many people say, "Neal, I invited you on the podcast because I thought your outreach is very personal. We get tons of these every day. Yours stood out as being someone who did their homework." So I think it just goes the same for influencer marketing. It's based on relationships, right? And if you want to create those relationships, you need to start by doing your homework and making sure you're reaching out to the right people.
If you want to create relationships, you need to do your homework and make sure that you're reaching out to the right people.
Yeah. And I have to say that out of all the pitches that I get yours stood out. I rarely take pitches. My Google Sheet of potential guests that I'm targeting has at least 300 people on it. 
Oh, wow. 
And so you made it through the gatekeepers and all that, all the way to me. And I approved it because you had a compelling and personalized email, and it stood apart from all of the ones I normally get from Interview Valet and all those sorts of companies.
I get those too. Thank you very much. And I think it's just at heart, and I believe I'm an educator, I think most consultants are educators and, this passion I want to serve the community, and I want to share the message. I'm not trying to sell anything other than a $20 book. So I think a lot of people are just very aggressive. They want to pitch something because they have a product; they have a course. And they're just very aggressive in their tactics, and usually a lack of relevancy. And I think I'm speaking with a gentleman right now. And this just goes to show, when you are an influencer, you only want to bring on relevant people. This is someone who is a best selling book author, but the subject is just not directly related to the topic of my podcast, right? So it's something where I genuinely want to help this person because I think he writes great content, but if it's not relevant for my podcast, my listeners are gonna go, why is this person on this podcast? What's the connection? 
Because we make a promise in our description that we're going to provide content around this subject. And when we veer from that, we begin to lose our influence, people begin to unsubscribe, and what have you. So, a lot of people say, well, when working with influencers, they just post ads from all sorts of companies, and I think the best ones don't. And the ones that do, it's pretty easy to see that they're just in it for the money, and they don't have a genuine following. We're going through a lot of points I talked about in my book, using podcasting as an example, but it is. There are only four ways of creating digital content, right? There's textual, which is a blog, there's video, which is YouTube, there's photographs, which we think of Instagram, but any social media.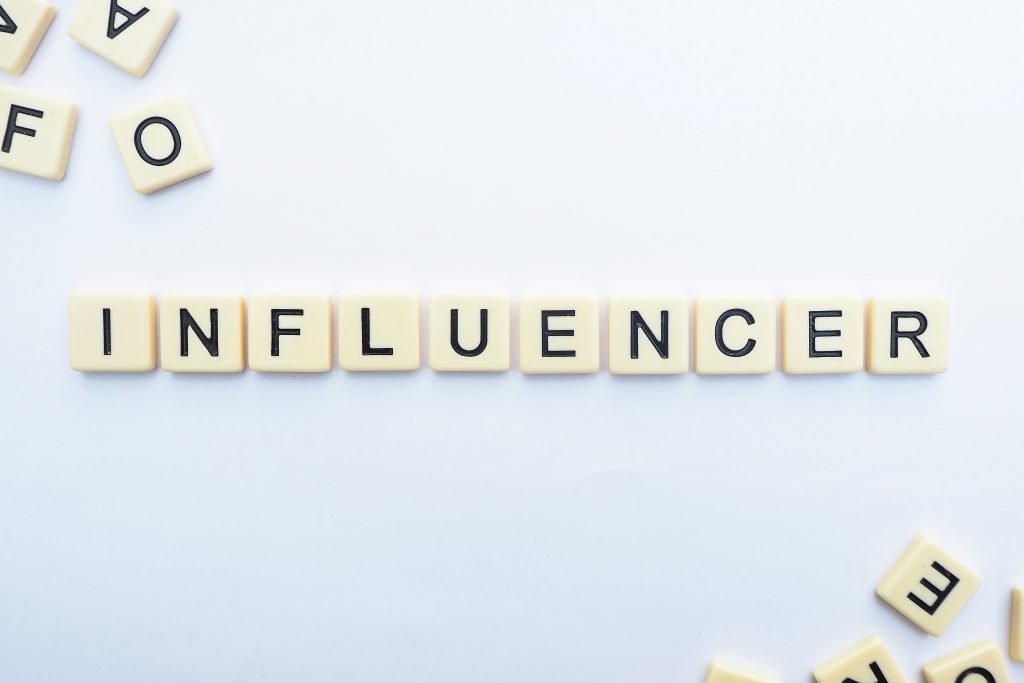 Pinterest too? 
Pinterest too. And then we have audio, which is podcasts. So when you're working with a content creator in any one of those fields, you want to do your best to develop that relationship, knowing that they're getting pitched by hundreds of people regularly.
Yeah. Do you have advertising on your podcast?
I don't do advertising on my podcast, and I've never had a sponsored podcast per se. I have done sponsored blog posts where I felt that the company, I knew them, what they wanted to talk about, what's educational, and it would serve my audience. At the very bottom, I talked about it as a sponsored post, but the opinions were 100% mine. I haven't gotten the podcast through, but it's really interesting because one person tried to sell me, "Hey, for $750, look at my stats on downloads," and I'm thinking I'm getting the same amount of downloads, I'm not charging people. But another gentleman was saying, "I have so many requests, I have to start charging if you want to be on my podcast." So I have to cross that out of the list. 
On the flip side, I know there's the Interview Valets and what have you, where you pay money, and they'll get you interviews. And I understand that saves time, but still, I think you're gonna have the best chance of success first if you listen to podcasts, and you understand the podcast, and you reach out. And it's pretty magical. I only listen to 10 podcasts at a time, and I was recently featured on one of those ten podcasts. So that was pretty amazing to hear me on a podcast I normally listen to. So I wonder if the people that reach out to me really listen to podcasts because I get the feeling that some of them don't, and therefore they don't understand the whole paradigm.
There's a lot of social signals you can send in advance to build a relationship even before that outreach if you want to increase your chances.
Well, that's funny that I think a lot of the email pitches I get, they've never listened to my podcast. And what irks me is that this disingenuous kind of comment or I don't know, they're trying to ingratiate or something. They're saying that I have a great podcast and something about the latest episode or whatever. And I just know that they did not listen to my show. And they're not listeners; they're just doing this with everybody. And that just really irks me. I don't like liars, and so those automatically go into the trash.
Yeah, I hear you. So if you are a marketer, and you're saying, we want to start to collaborate with more content creators, we want to be talked about in more blogs, be interviewed on podcasts, show up in YouTube videos, the first step is doing what we call this Influencer Identification. It is doing your homework, which is why the VA or even any tool, just natively go in. I tell businesses to start by natively going to YouTube and doing searches for the subject that you would want to appear in a video for. Who shows up, right? Go on Instagram, go on to Apple podcasts, you can do searches as well. And not only once you identify these influencers, but then would it make sense if you appeared on the show? 
Like, for instance, some marketing podcasts just focus on female entrepreneurs and everyone that interviews a female. It'd be really weird if I reached out to them asking to be interviewed when I know that their whole mission is to serve females, and they only have females interviews. That's just as an example, right? 
Like BizChix.
Exactly. 
That's a great podcast, and yeah, you won't get on that one.
The best marketing is word of mouth. Nothing beats getting people to talk about you.
Click To Tweet
I listened to some of those as well. They're awesome, and then it's the outreach. There are many ways to do it, but you just got to be human, you got to be yourself, you gotta put yourself in their shoes. And with podcasts, it's a little bit different, but with social media, there's a lot of social signals you can send in advance to build a relationship even before that outreach if you want to increase your chances. 
So you're talking about things like commenting on their Instagram or tweeting and commenting on their tweets and that sort of thing?
Yeah, I mean, in an authentic way, right? The easiest thing to do, and when you mentioned Twitter, if you're in marketing, you're probably doing some sort of content curation. If you're going to curate content, why wouldn't you want to curate it from the influencers that you want to collaborate with? That's the first step of being an influencer; marketing is very strategic content curation.
Yeah. Makes a lot of sense. Now, I'm curious, do you use SparkToro to try and build a list of podcasts to target? I know, you use Chartable, but it seems like it would be super easy to just put in some keywords, marketing as an example, or social media marketing into the tool and get a whole bunch of podcasts, YouTube channels, websites, and social accounts, that the audience of people who are or the community people who are talking about that keyword social media marketing, are subscribing to and listening to and so forth.  First of all, are you familiar with that tool?
I am. I interviewed someone from Moz on my podcast, and at the end, he's like, you should check out SparkToro, I'll introduce you to Rand, and of course, Rand Fishkin is an absolute legend. So I do have access to the tool. I have yet to start using it. And I do know that one of the compelling use cases is, for finding podcasters, my approach was, use publicly available information and focus on the charts, meaning that there are a lot of people who do podcasting but never show up in those charts.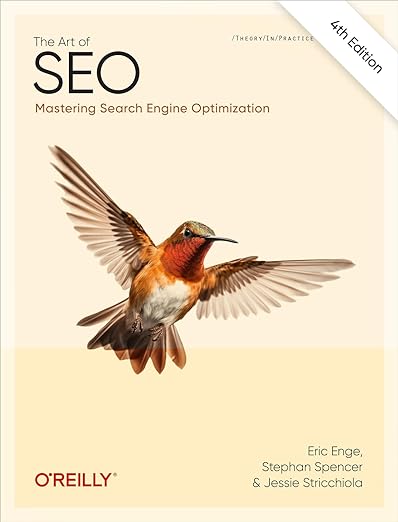 So I met one gentleman. He wanted to be on my podcast. He does a tremendous amount of content publication. But when I did backlink analysis or domain authority analysis on SEMrush, or I went into Chartable, he just showed up nowhere. So, if I'm gonna invest a little bit of my time, I want to make sure it has an impact, and therefore if someone appears on the charts, and my podcast appears in various charts as well, I can sort of guess as to what impact they have in terms of downloads. So that was my approach, right? SparkToro is a great tool that I look at, and Rand is on my waiting lists to interview on my podcast as well. So I'm looking to delve deeper into that, but I've heard a lot of podcasters talk about it similarly. So if you're listening, that is a tool I'd recommend checking it out.
I love the tool. It took a couple of months before I started using the tool, but I've been hooked ever since. It's amazing, and it's quite straightforward and easy to use. So highly recommended. Rand, by the way, is my co-author on the first two editions of The Art of SEO. So I've known Rand for many years.
In the Art of SEO, there are a few authors. Isn't Eric Enge one of the authors of that as well?
Yep.
Yeah. Great guy.
Yeah, he is. I recruited him to help out with the book in the SES Chicago Speaker Lounge in 2009.
Hold on, one second. Had to bring it out. (Shows the book, The Art of SEO)
Oh, there we go. That's awesome. Yeah, so Rand was a co-author of the first two editions, but he just has been too busy. 
So I never was in the world of SEO, but back in the day, my blog right now is nealschaffer.com, used to be called maximizesocialbusiness.com. And one day, a gentleman named Mark Traphagen said, "I'd love to contribute about Google Plus," and through Mark, and obviously, he went to Stone Temple. When they did their mobile marketing conference, they invited me out to speak, and I got to know Eric Enge. Just great people. So I was just curious, I was gonna ask you, I know it's your podcast, but what is the use case scenario for the use of SparkToro? Because I think until SparkToro, a lot of marketers are using a tool like BuzzSumo, right? I know that SparkToro is different, but I'm just curious as to what are the used case scenarios or how you use it?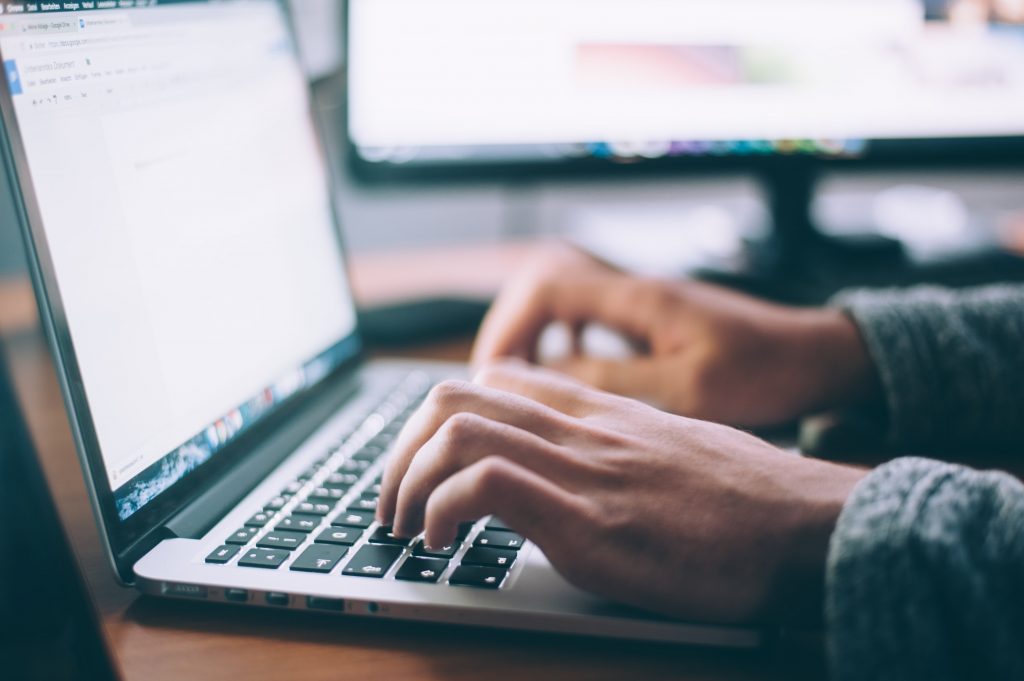 Yeah, so BuzzSumo is more for seeing which particular headlines or articles are getting traction, maybe get some ideas for, I don't know, like a linkbait or clickbait type of blog post. Although I find it equally effective to just do a site:buzzfeed.com plus whatever keyword search and find it that way. And ViralNova, Distractify, Upworthy, Bored Panda, all those sorts of viral sites have a really good team that knows how to create headlines that are hooky. 
Now, I use SparkToro, and I use it on behalf of my clients too so that we can identify podcasts, social accounts, and YouTube channels, and websites as well that are either relevant to their audience, or it's maybe journalists that we're trying to reach or bloggers and influencers in that topic space. It's just incredible. And in fact, I've had clients say, "I had no idea that this direct competitor even existed until we did this research," or "I didn't know how overlapping these big social media influencers were." Like Casey Neistat, the audience of Casey Neistat and one of my clients is, I don't know, like 30%, it's quite an overlap. And so maybe there are some collaboration opportunities there that we just never thought of until we started using the tool. So that's my experience.
Interesting. Okay. Well, it's taken me a few months. So I'm on par to be where you are. I keep getting the emails, and obviously, Rand continues to build up that tool. So I'm gonna have to dig into it one of these days.
Yeah. And it also shows you the hashtags that the audience is using. So you can say, "Oh, I'm not even using the right hashtags in all my Instagram posts. I should be using these instead because that's what my audience is using." And I don't know of any other tool that gives you that insight.
That's really good data. Yeah, good stuff.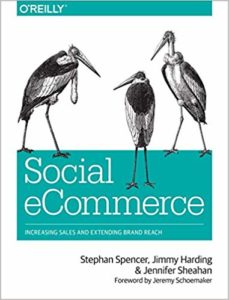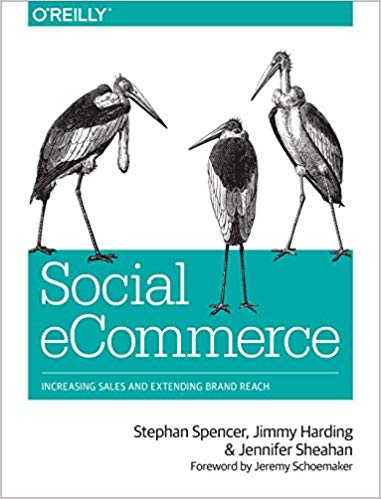 If I ever do an update to my Social eCommerce book, I'm going to dedicate some amount of it to SparkToro. It's that cool of a tool.
Yeah. And I have a chapter in my book on influencer marketing tools, and I went as far as including BuzzSumo. Because BuzzSumo does give you the ability to see who shares the content, the number of backlinks that each piece of content generates, it even has a little influencer section. But it was before I knew about SparkToro, it was a year and a half ago, and SparkToro is relatively new. So yeah, that'll make my next edition as well.
Yeah, for sure. Now, I'm really curious about what your objectives are for getting on each of these different podcasts. Because what I found is that each podcast host has a different kind of sphere of influence, a different network of people, the opportunities are very specific. Like one of my past guests–this wasn't on his show, this was him being on my show. He was a very big deal in the online retail space, former CEO of a big company, and I had no intention of having him become a referral source. But over the course of two months, he referred three different portfolio companies to me, which is pretty awesome. 
What I've found, I got this bit of wisdom from Ephraim Olschewski that stuck with me, and it's if you have a more powerful intention, you'll have a more powerful outcome. So I specifically for each podcast, interview opportunity, whether I'm going to be on somebody's show, or they're going to be on mine, I always think through how am I going to show it more powerfully, with a more powerful intention and get a more powerful outcome for not just myself, but for my listeners, or the people are listening to that particular episode of that person show or maybe business relationships, or I don't know, some sort of opportunity. Plus, I always think about how can I reveal light? Even if it's just a geeky marketing episode, I always think about how can I reveal light through this podcast. And it helps, it does.
If you have a more powerful intention, you'll have a more powerful outcome.
Yeah, I think that for me, I talk about in terms of influencer marketing, when we look at organic social media marketing that organic reach is dead or dying for businesses. It's the concept of social media, we think, what are people doing today after Coronavirus with the digital-first consumer, it's search social email, right? So that search the email, I think we have a lot more control over. The social, we don't; we're at the mercy of algorithms. And unfortunately paid media on Facebook, they are ads. it's very hard for an ad to go viral, although it does sometimes happen. I talked about the need to incite word of mouth. If people are not talking about you on social media, you need to get them talking about you. It's the only way to sort of gain traction. And that's the core of this concept of influencer marketing that I talked about. 
For me, it was inciting word of mouth in the world of marketing podcasts. By research, I knew that each one of these podcasts probably, there's no public number of how many downloads podcasts, but I knew that I would be reaching a very targeted yet large audience by being on these various podcasts. And I will say that there are still very few podcasts. So I think the number of blogs that exist in the world are like 700 million, I think the number of YouTube channels or active YouTube channels, or maybe 6-70 million, the number of active podcasts is still only at 1 million, right? Which means there are lots of opportunities for businesses indeed. But on the other hand, when you're looking for a lot of places to be interviewed, it gets more and more niche.
So even within marketing, I found myself being interviewed on, for instance, a school marketing podcast or a podcast that just focuses on e-commerce, a podcast just focuses on retail. And I love that challenge because I think holistically about business. And even though I'm not an e-commerce expert, I'm not a retail expert. I'm not a school marketing expert that I have enough experience working with different industries that I believe that there is something that they can take away from my book. So that was a really good educational experience for me because I was asked to apply all of these things that I learned in these different markets. And because I'm probably like yourself, I'm not industry-specific in the clients that I work with. I work with B2B and B2C across various industries. I enjoy that challenge. And it's this passion to serve. And I believe that through sharing what I've learned, I'm serving and hopefully helping businesses be more effective with their marketing. So I do believe, like anything else, if you are a content creator like we're podcasters, you have to be passionate about what you do. If you don't have that passion, that's when you stop after five episodes. 
An influential person is an educator. They have a natural passion for serving the community and being a light to others.
Click To Tweet
I took a few years off my own podcast because I, in all honesty, was not a consumer of podcast, I was doing podcasting as part of content marketing, without being an active listener and active consumer. And once I started becoming an active consumer, boy, about a year ago, actually q4 of last year, that's where I realized I've been doing podcasting all wrong. So getting back to those people that reach out, but never listen to podcasts, or you want to appear on a YouTube channel, but you've never created your own YouTube channel, you don't know what goes into that. When they have 1000 subscribers or 10,000 subscribers, how long it took them to get that way? I think you miss out on the value, and you don't show up as strategically as you could. I agree with you. Everything you do must be for intent. 
For me, it is the intent of inciting word of mouth of getting people talking about my book, and even if it's just one content creator interviewing me, at least I know it's going out to a certain number of people, there's a guarantee of that. And as we know, podcasting, how much do people spend when they're on your site, reading a blog post a few minutes? How long do they spend watching your YouTube video? I don't know, many that go past 10 minutes. I mean, it depends on the content. But with the podcast, people are locked in, whether it's 20 minutes, 30 minutes, or an hour. The average podcast listener listens to about six or seven hours a week, they say. So that's probably more dedicated time for content creators than any other content medium, right? Even on Instagram. It's a story. It's for 15 seconds. So that's why for me, I thought to incite that word of mouth, that would be the most compelling medium.
Yeah. And it's the most intimate, right? So they're just listening in their ears to you for 30, 40 whatever minutes, and you have the opportunity to tell amazing stories to enroll them, to galvanize them, and inspire them. It's kind of magical.
Yeah. And it's funny because I mentioned, there are only 1 million podcasts; there's so much opportunity. So one of my clients is one of the top real estate companies in the country. And I've been, as part of this 100 podcasts, some of them were real estate marketing podcasts because what I know what I talked about is relevant for agents, brokers, and companies. So, I'm talking to the CEO, and when I did a competitive audit of all the major real estate companies, there was only one that had a podcast, and they've only been doing it monthly for a few months. So they weren't active. I consider weekly an active podcast. And I looked around, and there were a few really popular, real estate marketing podcasts that were done by agents, brokers, former agents, brokers who had their programs, so they do consulting, they're great people don't get me wrong. 
Once a business has that content creator mindset of serving the community, it can have a very successful podcast and have a lot of impact on it.
I told the CEO, "Look, this is an opportunity, and in fact, you can celebrate your own successful agents as part of the podcast." Because what these podcasts do is they celebrate the success of other agents, right? They bring them in to advise all the listeners. So I said, "You have a chance here to put all the resources behind this podcast and stand out as becoming the number one podcast in this industry." And I think that this is the same for most industries right now with podcasting. And I always say, any business could have become an influencer on Instagram, on TikTok, on YouTube, but businesses just don't have that DNA, right? They want to talk more about their product than about the solutions that people are looking for, the needs of people, what have you. But if they have the resources, they have video studios, and they have the money to invest in advertising. So once they have that content creator mindset of really serving a community, whether or not they're selling their product, I think that any business can have a very successful podcast and have a lot of impact on it.
For sure. And I'm curious, like if you were to quantify the most meaningful metrics about word of mouth, and how things kind of go viral or not. There are shares, there are comments, there are likes and all the other reactions, a few different things that you could measure. What stands out as the most important?
Are you talking specifically about being a guest on podcasts?
No. Like if you're talking to people on podcasts, and you're inspiring those listeners to create kind of a movement around what you're saying. And they turn out in droves on social media, they don't all have podcasts to share the message, but they all have social accounts. How do you measure your follow on impact from these podcasts guest appearances?
It's very hard to measure the tangibles and to measure the intangibles is even harder. So it comes down to a few things. I will go to companies, and I ask them, how do you measure the ROI of your website? And some will say, "Hey, our CEO still asks us whenever we want to do a website improvement. We have to calculate the ROI." So I know that for some companies, in some aspects, there's a need to measure more than others. I'm a small business owner. For me, the main KPI was being published on 100 top marketing podcasts. Beyond that, it gets a little bit anecdotal, but I know that estimating the number of downloads that each one of these has, knowing that, for some of them, backlinks created, I had an SEO expert reach out to me saying, "Hey, you want to learn about my latest technique? I generated 90 backlinks, and it didn't cost anything." And I said, "I bet you went on the podcast, didn't you?" and he goes, "How'd you know?" 
A blinding flash of the obvious, right?
Exactly. That's not my intention. And I hope that nobody's thinking about doing it for that intention. But it is a byproduct, a natural byproduct, that happens. And if you ever do a competitive backlink analysis for a website that does have a podcast, you begin to see that pattern as well. But that's something else, it's when they share it in social media, and everyone that engages with that content and social media, it's another part of inciting that word of mouth. I think at the end of the day, it comes down to two things, it comes down to actual sales, is the book selling more because of that, and I look at people that search for my domain, they don't search on Google, they go straight to nealschaffer.com. And that, to me, is the ultimate brand awareness when more and more people come directly to my website. So that is also a number that I look at.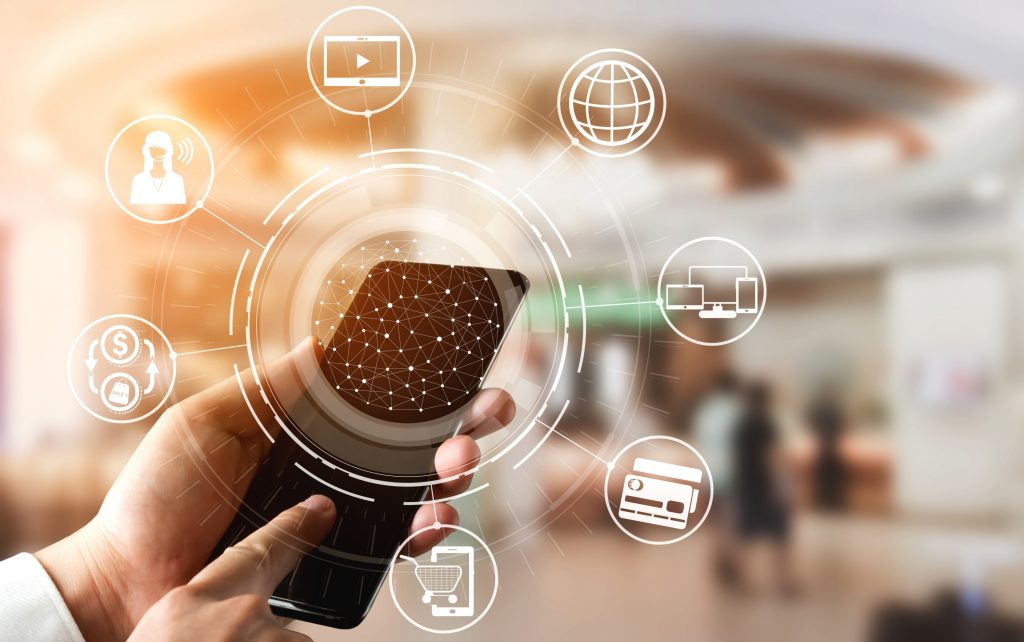 I do this with my clients as well when more and more people are talking about you, you become more famous, you should have more of that direct traffic coming to you. So those are the main things I look at. There are other KPIs I have for book marketing, like the number of reviews, the book sales themselves are really important, the number of people that download the preview edition to my book as part of the lead magnet when people come to our website. So there's a few different things. And at the end of the day, a book as you know, you might have made a lot of money off this book, but in general…
I did build some muscle by carrying it around, like bringing boxes of it to giveaway when I would keynote at conferences and stuff. It's a thousand pages, and I can't remember how much weight it is. I think it might be 5 lbs or something.  
Oh yeah, it's heavy. And the third edition has 950 pages. You cannot drive a business from book sales, but the book itself becomes the ultimate business card. It becomes the ultimate way to promote your business, to promote yourself. So that's where at the end of the day, this is only part of the whole picture. I've gotten more business. I'm busier now than my company has ever been. And most of this business came after Coronavirus, after the publication of the book. So I know that is the ultimate. Is my business going up as a result of this? What are the attributes? What caused it to go up? Some of it is very anecdotal that the real estate company president, the CEO, happened to buy my book. He bought it, he read, he goes, "We need to do this here." And it just so happened that someone in the executive board is someone that I know from social media, that reached out to me and said, "Hey, my CEO is talking about you." Business often is who do you know? What relationship can you create with them? Are you being found? So it really sort of comes back to those fundamentals.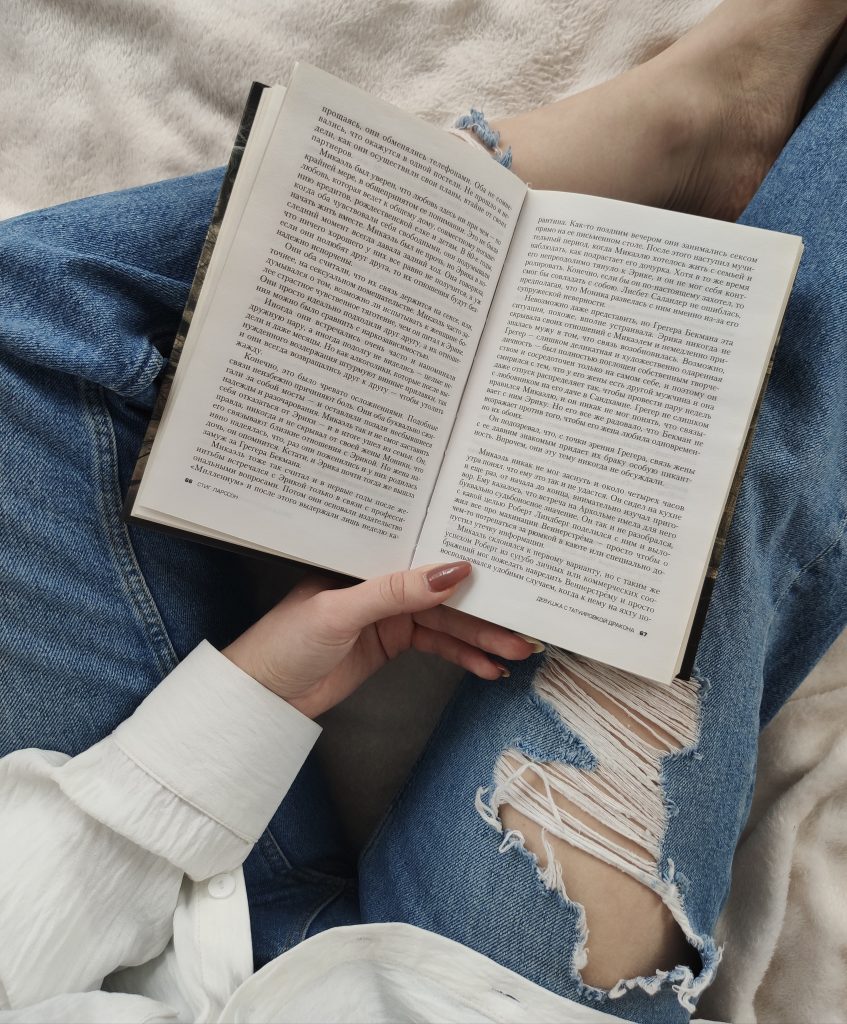 You could say the fundamentals of search engine optimization as well, is that, are you out there? And Amazon is another search engine where people who want to read books will go to. Do you appear there? Do you appear in podcasts? Do you appear on social media? Do you appear on YouTube? So it's all part of the grand scheme that we can only measure so much, and when we have limited marketing budgets, we need to be very careful with that. But I think, Stephan, at some point, it sort of becomes part of an infrastructure, a marketing infrastructure. Like you have a website, even if organic social media reach is dead, as a reputable company, you still need to do it, right? You need to show that you're present. You need to be adding value the best you can, regardless of the algorithm, because you still have the fans that will engage with you. So to me, it's all part of this infrastructure of modern digital marketing infrastructure, and I would say, every month guesting on a podcast, adding a guest blog to your domain blogs, I think part of that natural, showing up on other relevant sites through content, whether it's podcast or YouTube or blog, I think that's another natural component today if you want to be heard and found by more people.
Yeah, well, one metric that I've added to my list when I first heard about it, it made so much sense, and it's a social metric. It's part of Facebook's algorithm, and if you're advertising, you want to maximize this metric so that you get the best return on ad spend; and that is share to reaction ratio. Once I heard it, it made all the sense in the world. If you have way more shares than you have reactions, like, likes, loves, wow, and all that. People are trying to inspire lots of comments, likes, say this in the comments, and I'll give you this cool thing or whatever. That's not where the magic happens if you get lots of shares of your ad or your organic posts. If you're posting as a page on Facebook, you're not going to get much traction if you're not paying. But if you're posting from your personal profile, and you have a lot of friends and engagement, and you get a high shared reaction ratio, that could spread. So that's something I've been paying attention to lately.
Yeah, that's a great point. I listen to a lot of Instagram marketing podcasts. It's always the one network that there's still an opportunity for organic engagement there, right? And definitely, it's not necessarily a share, but when people save your post to their collection, or when people share, there's not a lot of reposting. I mean, Twitter at the beginning didn't have a retweet function either. Maybe Instagram will add a repost. But people that will share your posts to their story, these are signals, and I believe those are probably the most powerful signal for any algorithm when someone wants to represent your content on their platform. And I do agree with you; I don't necessarily look at the share/reaction ratio. I just look at aggregate shares. And one of the outcomes of this competitive analysis I did for this real estate company was, I was comparing how our Facebook page was doing. And we got the best engagement because we were doing a lot of videos, and if you count video views as engagement, this is up for debate, but I did. It showed that they, by far, had the best. But the best companies had the most aggregate shares. 
Instead of looking at social media as a way of promotion, look at it as a way of collaboration.
Instead of looking at social media as a way of promotion, look at it as a way of collaboration. Create content that others would share, create content that your agents would want to share. If they're looking for content creation, let them go to your page. Two real estate companies, in particular, were already doing this, you could see by the numbers. And I said, "Look, if we only had 10% of our agents share one post, we would be two and a half times higher than the number one company here, and you can imagine how that incites word of mouth." So, I believe that that shareability, in terms of the content that you publish, but also just the mindset of collaboration, in this case, it's more of like an employee advocacy type of concept. But if you're a big company listening to this, I think that's huge. And I consider when I look at influencers, in my book, I talk about the way that the influencer marketing industry defines influencers, which is based on Instagram followers, and I am not from this industry, as you can tell, but they even define a nano influencer as someone that has 1000 followers. So I start there and say, doesn't this model make more sense? And it's the like, know, and trust model. It's the brand affinity model, who already knows, likes, and trusts your brand, has 1000 followers. 
So look at your followers on social media, look at your customers, look at your partners, look at your employees, and you're gonna find a lot of influencers that lurk among them that you can activate when you have the right program in place when you have the right conversations, right? And I think this is a huge opportunity. I think the whole employee advocacy movement was about, "Well, we'll publish great content, why aren't you sharing it?" Where it really should be this collaborative mindset. And I think the power of just sourcing content from people that are already talking about your brand alone is huge, especially when we talk about visual content like Instagram. So yeah, employ influencers and brand advocacy for leveraging your customers. And I think more and more brands are getting smarter. Instead of reaching out to people that don't know them, it ends up being more one-time transactional. If you work with people that have already used your product, it's gonna sound a heck of a lot more authentic, more real, and more engaging at the onset of it.
It's going to be very difficult to create traction without influencer marketing.
Click To Tweet
Yeah, I love what you said about seeing this as an opportunity to collaborate. And it's not just getting people to share your content. It's maybe even getting them to collaborate on the creation of the content like Brian Dean has this strategy that he put out there years ago, called Guestographics. It's an infographic that's kind of partway done, and you reach out to the influencer, and you pitch them in a way that it sounds like you need their help to complete the infographic because you're looking to them as that subject matter expert or that person who has special data, or insights or research or whatever, that would help complete that infographic. And then they kind of take some intellectual and emotional ownership of it once it's complete because you've given them credit and in the sources, part of the infographic, etc., and they're more inclined to share it and post it to their blog.
It's funny. I've been doing a lot of research most recently about the blogger as an influencer. And I think this is probably the most mature industry where people do outreach. They do outreach to bloggers, and they use these automated tools, it's templates, they do these automatic reminders, and I think we all hate receiving them, right? But when I do backlink analysis on my competitors, I find that some people come up that are just seemingly naturally inserting links back to this blog at every opportunity they have. So I've concluded that a lot of it does come down to relationships with influencers in the blogosphere; probably in any given industry, some writers do this for a living, but they can heavily influence the generation of backlinks. Your guest blogging is the ultimate, but it's just like when I reached out to podcasters, letting them know that I have my podcast as well. And I and I open it up, I've had a lot of people say, "Hey, Neal, can I be on your podcast?" And obviously, if they're gonna guest me, I'd want them to be on my podcast as well.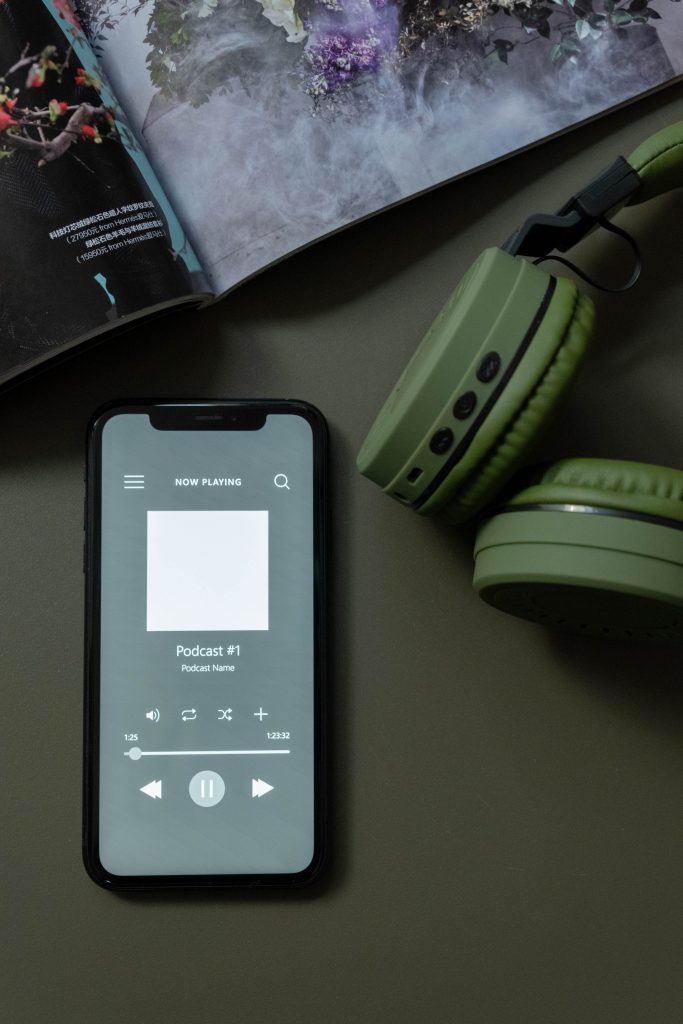 So I think thinking strategically about relationships with writers and blog owners, and in a lot of different ways, this goes beyond what Google likes or dislikes. But at the end of the day, I have a natural link back to people that are friends. I'd link back to Mark Traphagen, and he's blogged for me before, right? Stone Temple Consulting, and what have you. So, I think that it's also human nature. And I think it was Andy Crestodina, who said l like 70% of links there is some reciprocity because we naturally link to some blog sites, and some blog sites will naturally link to you. So I believe that there's a lot of area for collaboration, not just with Instagramers, Youtubers, or podcasters, but with writers. And therefore, when I see people reach out to me saying, "I've written for this, this, and this site." I usually ask them, what are they an expert in, and they can't respond. Because they're not an expert in anything, they're an expert writer, they're an expert researcher, and they're good at what they do. But some of those people are quite influential. And I'm now looking at those pitches I get from some of these people in a very different way. I don't know, Stephan, what you think about that.
Well, I think that everybody has a unique ability. We just don't necessarily know from reading their bio what it is. And if somebody is going to add value to my podcast, I want to give them that opportunity. One thing that made me curious was you said you find out after listening to a bunch of podcasts that you were doing podcasting all wrong. So this seems like a good segue to get back to that because I think that's related. Maybe I'm wrong, but you tell me. 
Oh, and by the way, one other thing that when you were saying that a lot of these links are reciprocal, Andy Crestodina. He's a super-smart guy, I've had him on the podcast, and I rate him highly. So what happens is that you'll get some people who are so fixated on not creating reciprocal links because they think it's bad for SEO, they won't even put a press piece that is impressive on their press page, because now it becomes a reciprocal link. Because that article linked to you, and then now you're linking back to it. And doesn't that negate the value of it, and that just is very short-sighted, and I think a big mistake. Like you want to create a press page that impresses people and has lots of social proof, and so every single column that I write, every single piece of news that quotes me or features me, I want to include that on my press page or my media page, it's I think, a no brainer.
It's funny. I see this with social media as well; some marketers get lost in the weeds. And sometimes you gotta take a step back and look at the bigger picture. I'm an SEO newbie, but you're the expert at this. But I think the search engines are a lot smarter, and they do look a lot, a lot of details, but they're also looking at the big picture, right?
AI will become smarter than us if we don't augment our brains with technology.
Yeah. And they're getting super smart with AI. AI will become smarter than us if we don't augment our brains with technology. So it's only a matter of time before the AI's at Google will be able to detect relevancy and authority and trustworthiness and all that in a way that far exceeds human ability, and isn't just based on a rudimentary algorithm, but it's really kind of artificial general intelligence. That day is coming.
And if you're creating great content, that should be all the more beneficial for you.
Hopefully. We'll see. Let's get back to this topic of doing podcasting all wrong because I'm curious about what you found from being a consumer of podcasts. What were your epiphanies as far as you being a host?
You begin to realize that there are patterns, right? So I had someone reach out to me or someone introduced to me that set everything up for me. And it was sort of rigid. they also did the voiceover, so I was able to change intros and outros. But I didn't realize that the intro delivers the promise as to what this podcast is about. And if I listen to an intro, and it's not relevant to me, I'm not going to keep listening. That's for one, right? Some people do solo, some people do interviews, but what you say has to answer that mission that you talked about in your intro, of why you're doing this podcast. And it's funny because even in marketing, I find some podcasters they say they're all about talking about marketing, and yet they talk about self-love, or networking, or entrepreneurship that isn't directly related to marketing. I will unsubscribe from those podcasts because there are only so many podcasts we can subscribe to, and especially with Coronavirus, I'm driving less than I used to listen to more podcasts driving. So that's sort of another thing. 
Another one was banter on interviews that weren't serving the audience. Personal conversations, or sometimes podcasts, I understand you want to be relatable, you want to be a little bit personal, and I will sometimes start my podcasts out that way as well. But then I'll switch, after the one or two-minute thing we switch back into, why are people listening to this, I'm here to serve them information advice. So also things like asking for people to subscribe, asking for reviews and the creative ways in which podcasters ask for reviews, the creative ways in which one particular podcast and I told her this at Content 10x, Amy Woods, it's all about content repurposing. It's a great podcast. And she began to use a teaser before the intro. So are you still trying to figure out how to make the most mileage out of your podcast? Listen to this next episode, or we're gonna introduce you to 26 different ways to repurpose your podcast. And then it goes into the intro, right? And I thought that was brilliant, and I've started to do that with my podcast of having like a 10 or 15-second teaser before the intro to get people to stay tuned in. So it's just a lot of things. 
If today's brands want to succeed, they have to be in the conversation, and influencers make that happen.
Click To Tweet
When I started doing it again, I was doing live stream interviews and using that for my podcast. And my editor came back to me and said, "Neal, you mentioned all these comments that are appearing on the screen. But from the podcast listener, it's completely irrelevant. They get lost." I said, "You're right. Let's edit all those out." So I realized that I need to do podcasting for my podcast listeners. A live stream is not serving my podcast listeners. And I stopped doing that. I also noticed everyone's like podcasting is great for SEO. Well, is it really good for SEO? Because when I repurpose my show notes in the blog posts, they perform worse because of my normal blog posts, I'm blogging with an intention. A podcast is an intention for the listener. So I don't repurpose this stuff. I finally created a podcast page on my website. And what I do is I have the most recent 25 podcasts, and then beyond that, my most popular 25 podcasts. And I'm at about episode 179 as we speak, and I will update that weekly to keep it fresh. And that's where I drive people from social media. But I don't believe in repurposing. I have repurposed some podcasts, but it's almost like a blog post; the podcast was the inspiration for the blog post; let's put it that way. So just a lot of little things that I've learned. 
And one of the things is obviously to be in another podcast. I forgot to mention another KPI is my podcast growing because they say one of the best things you can do to grow your podcast is to go on other podcasts. And people find out about you, and if they like you, they might subscribe to your podcast, right? So that's another number that I look at. But it's all these things, and being intentional with an editorial calendar for podcasts like I might have for a blog, these are the things I want to cover. Now I'm going through and saying, "Wow, I haven't covered podcasting in a while." So I want to create an episode for that and what have you. So it's like everything else in marketing, it's having intention, but you need to–and it's like any other social network if you want to do better at Instagram, find a role model. If you want to write a better blog, find a role model. And it's the same concept, find role models that are podcasters that will teach you the way or the things you should be thinking about when you have your podcast. It was just a whole slew of things, right? It's also obviously keeping to that regular schedule of showing up regularly. I know there are certain podcasts that I look forward to regularly. And when they don't show up, I sort of forget about them because I listened to the other podcasts that show up. So there are several things that I learned through that process, and it's made me approach podcasting very differently and way more strategically than I did in the past.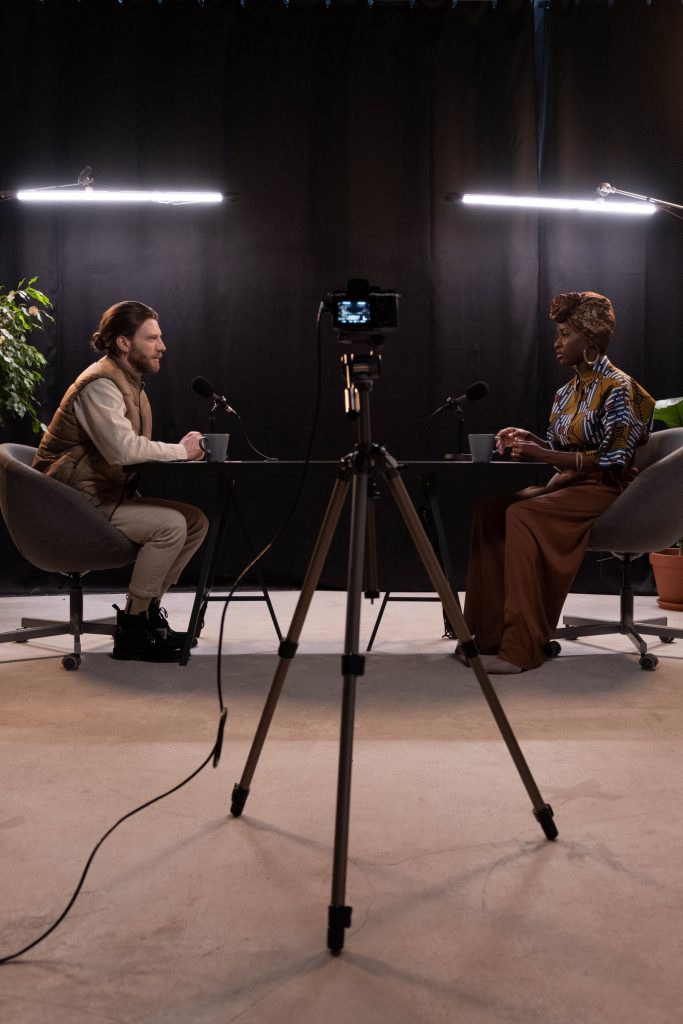 That's all great advice. And one thing that I learned from Tom Hazzard, maybe two years ago, was to turn my show notes pages into long-form blog posts by basing it on the transcript and then adding images from Unsplash, Pexels.com, etc. and click to tweets and so forth to break up the text because nobody wants to read just a wall a text kind of transcript. But if it reads like a blog post, it looks like a blog post, may not have been written from scratch as a blog post, it is pretty much still the transcript cleaned up. But still, I mean, ever since I switched to that, I saw my search results improving, and search traffic, I got anecdotal feedback from people. Like one of my friends is a literal billionaire, and she won't listen to my podcast. Either one, she won't listen to either show. But she is enjoying the show notes pages now. So she does go through them. 
That's interesting. 
I had my team, like we developed a core competency, and we're even doing this for one of our clients now, creating these long-form blog posts for their podcast. But what we did first after switching was let's go back through the back catalog and hundreds of past episodes for my two shows, and for my wife's show, Stellar Life Podcast, we cranked through all of those and turned them into the long-form blog post. I highly recommend it, so you might want to consider that. So we better get switched to lightning round because we only have a couple of minutes left. And I do want to get at least three more quick questions. 
Okay. 
So what are some quantitative metrics to measure the impact or influence of an influencer? 
One of the things we look at is, what is the reach? And not only on that social network but on other networks. When they publish a post, what sort of reach does it have. We then look at the impact of that reach. If they have a website, we can look at, and we look at the whole backlinks, who's linking them, and what sort of influence they have that way. So there's a lot. I think some of it is also comparative because you're probably not just looking at one person. You're looking at 10 people, 20 people, companies will sometimes create pools of 1000-2000 influencers using tools to compare and contrast them. But at the end of the day, Stephan, what it comes down to, is engaging with them and doing some sort of a campaign and getting data from that. Because without that, you never know the influence that they might have on your particular product or service. And therefore, once you get that, it's almost like, well, Neal, what's the ROI of a Facebook ad? I don't know. Until we run them, we don't have the data. I mean, there are averages, and once you run the data and you do AB testing, you get a better idea as to how different audiences react to different content. 
I think it's the same approach with influencers, I'd love to see everyone listening, building a program, where they have 10, 20, 30 influencers, and you will find the 80-20 rule, probably 20% are going to drive 80% of the results. Some of the most important quantitative metrics are when they post something. For instance, if they use a discount code or an affiliate link, what sort of clicks to that generate. But then there's also the cultural side that does the branding. When they talk about you, does it fit with the rest of their feed? And I think that at the end of the day, the engagement numbers and the clicks will represent that. So there are several things, but I think it does depend on actually collaborating and doing something with them to understand their true influence. 
Yeah. Okay. So that's our one lightning round question because we ran out of time, but where do we send folks to get the book, to get the preview of the book, to follow you on social and potentially work with you as well?
Well, my name is Neal Schaffer, so nealschaffer.com. Neal Schaffer everywhere on social media. I am the real Neal. And there are a few Schaffers out there in social media. My name is spelled, Schaffer. And the name of the book is called The Age of Influence. You can find it on Amazon, if you go to my website, there's a preview edition that you can download, and the name of my podcast is called Maximize Your Social Influence.
Awesome. Well, thank you, Neal, this was a lot of fun. And you have great insights, great advice, so I'm sure our listeners are inspired to take some powerful next actions. So thank you so much. 
Well, thank you so much for having me.
Important Links
Your Checklist of Actions to Take
Build influence among my peers. Gaining more impact in the field or niche I'm in, will help make me more trusted, respected, and appreciated.

Collaborate with others on working towards achieving a common goal. Engage with my team and utilize everyone's skills to finish tasks more efficiently. 

Nurture my relationships. This is a crucial foundation for both intellectual and social growth. Great relationships foster rapport, trust, and friendship.  

Get myself out there. Don't be the best-kept secret. Reach out to different media outlets like TV, podcasts, speaking gigs, etc. so I can share my story. 

Create my own podcast. Hosting a show can help me connect with more people and invite guests who can shed more light on topics I'm interested in. 

Do my research so I can reach out to the right people. Don't just absent-mindedly send an email template to everyone on my list. Make sure my hellos, offers, and notes feel authentic and well thought out.

Pitch my work smartly. Develop marketing and business strategies that will position myself on the map as a thought leader. 

Protect my brand. Ensure everything I do is relevant to who I am. Everything from my messaging down to the colors I pick should represent me.

Be authentic and be a light to others. Always give value to my followers and make sure I am honest with them every step of the way.

Grab a copy of Neal Schaffer's latest book, The Age of Influence: The Power of Influencers to Elevate Your Brand.
About Neal Schaffer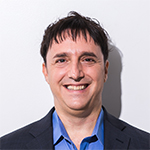 Neal Schaffer is a leading authority on helping innovative businesses through their digital transformation of sales and marketing through consulting, training, and development and execution of social media marketing strategy, influencer marketing, and social selling initiatives. He is also the author of The Age of Influence (HarperCollins Leadership), reinventing the way businesses look at digital influence and influencer marketing.