Most companies have no idea how to utilize all the complicated features of the marketing tools they work with. It's important to stay up-to-date with the best tools out there so your company has exactly what it needs without paying extra for unnecessary features. Our guest today offers insight into how to get the most out of the latest marketing tools.
Josh Greene is the CEO of The Mather Group, a digital agency that solves marketing challenges for companies of all sizes. With over 20 years of experience creating and implementing digital strategies, Josh empowers top brands and individuals to shape their online presence to support their bottom line. He is a frequent speaker at conferences, including the Public Relations Society of America (PRSA), the AAF, ad:tech, SES, PR Summit, and Channel Advisor's Catalyst conference.
In today's episode, Josh shares his favorite marketing tools for everything from SEO to email to web design. He dives into Wikipedia marketing tactics as well, talking about specific tools that can help you align your Wikipedia reputation with your website. Josh gives book recommendations along with pricing guidelines for marketing consulting and other services. We also talk about the breakthroughs and growth that have come as a result of the various mastermind groups we've been a part of. This episode will stretch you to rethink your marketing strategies and help you discover which tools can help you along the way.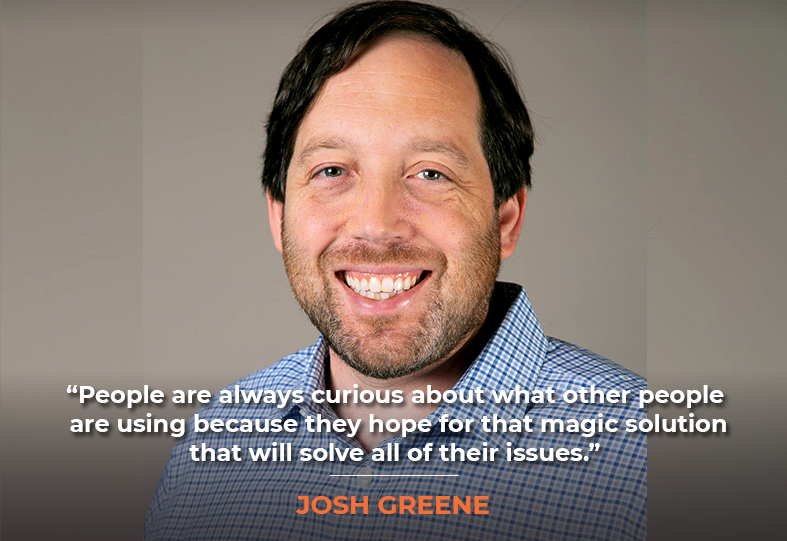 In this Episode
Transcript
Josh, it's so great to have you on the show.
It's great to get a chance to talk with you today, Stephan.
It's been a little while and it's really great to reconnect. We had numerous intersections in our lives between Neil Strauss's secret society that we were both in and the shop.org organization that you were working at and I was a member of. That was way back in the day, a long time ago. Also at Discovery Channel. You were a client for a while back with my previous company. 
We actually implemented the gravity stream on the Discovery Channel store, if I remember correctly. It's been, at least, a decade and a half or something so my memory may be failing me, but that seems to be the case. That was what we did with you.
Yeah, that's a really good memory from 15 years back. That was what we did at Discovery. It's been fun to see the Netconcepts name come back into re-existence. I guess everything goes full circle.
After a decade of non-use of that brand and acquiring company back in 2010, abandoning the trademark, and giving the domain netconcepts.com back to me, I just thought, well, you know what, it's been a decade, I might as well use it.
Great. Plenty of people have fond memories of it, so why not?
People are always curious about what other people are using because they hope for that magic solution that will solve all of their issues.
Click To Tweet
I'd love to hear your story of how you went from client-side to agency-side. What a big shift to start your own agency when you were helping brands like Discovery Channel and 1-800-PACK-RAT build such a fantastic online presence. You just decided, I'm going to go into business for myself. How did that come about?
At the time, about five years ago, I was working at Zippy Shell, which offers the pod containers that you'll use if you want to store things or move things. I had a few people I knew who were looking for help with some aspect of online marketing. When that was combined with we were starting a family and while Zippy Shell had wonderful offices, they were in Georgetown, which if you're familiar at all with Washington, DC, traffic is one of the more challenging places to get to. No metro and everyone cutting through Georgetown.
It was a good time to go off on my own, which is something I had wanted to do since college. Actually, Neil's metaphor about the two trains making sure you have something to jump on to before you jump off of one came in handy in terms of making that transition. I started at the kitchen table and now five years later, I have migrated all the way down to the basement, so it has worked out very well.
You've been working with some really impressive brands too. Can you give a few examples of some of the household names that you've worked with?
Sure. We still do some work with Discovery. I still know some people there who we help with. We do a ton of work in the B2B space. So some of the big brands you know there, Appian is one of them. It's going well. I think one of the interesting things about starting an agency is seeing the evolution that everyone tells you about where you start by being, perhaps, not as picky about clients, where you're looking for people who will pay you money.
We've had an evolution in our approach to SEO.
Over time, you get a bit more selective and figure out what your niche is that you're really going to be able to deliver good results for. It's an interesting evolution over time because I don't think we would have been able to support some of the clients we have now the way that we can back at the beginning of things.
Right. So you've specialized. It seems like you've really carved out a niche in the SEO space. It's not just a full-service digital agency that does everything under the sun. You have really made a name for yourself in the SEO world and also in the area of Wikipedia, we'll talk about that a bit later in this conversation, but let's start with SEO. Where do you see SEO going? What have been some of the most interesting or challenging situations that you faced and conquered?
It's been interesting because we've had an evolution in our approach to SEO. When I first started the company, I had thought that we would be doing a lot of work similar to what we had done at The Discovery Stores selling physical products and helping optimize their presence online. A lot of what we're doing now is helping companies with their online reputation.
You're familiar with a lot of 'is education about what you can and can't do, and what kind of results are possible and not possible.' What we've found a lot of what we're doing lately in conversations with clients is working with them to understand how SEO is in fact evolving. Sometimes it seems like SEO in popular culture is three to five years behind what's happening in the industry.
I think right now, people are slowly coming to the realization that what they've thought of as traditional SEO and Google in terms of there's links, and we sort of rank high by virtue of who we are, a lot of that shelf space is gradually getting pushed further and further down the page. It is certainly a change in how things were when we first started out, in terms of what the objectives are and all the different tools that you need to use to help your clients.
What would be an example or two of a favorite SEO tool or even just general marketing tools that are your go-to's?
One of the interesting things about starting an agency is seeing the evolution everyone tells you about, from not being picky with clients to getting more selective with the niche that you're able to deliver good results.
Click To Tweet
We're huge fans of Moz. They've put out some really great content in the industry. They also put out a lot of great intro content that's good for clients who are getting up to speed. We use a lot of their tools. Big fans of SEMrush, Screaming Frog for crawling, and general marketing tools.
We've really come to rely heavily on something called Pipedrive for CRM, which is just great for keeping in touch with people because it forces you to pick the next action when you're done with something you're doing, which is really good for making sure you stay in touch with people, which has been really helpful.
That's awesome. So you're using Pipedrive as your CRM. Do you also recommend it to any of your clients or are they using really big solutions like salesforce.com?
It's funny. I don't know that I've ever been asked for a CRM recommendation. We get tons of recommendations about how do I request, about how do I build my website. The other one that's come up a lot beyond SEO is just email providers. People are always curious about what people are using. I think, much like SEO, hoping for that magic solution that will solve all of their issues for them.
Do you have a list of tools that you're constantly recommending or particular resources or vendors?
I would say, it's more of a mental list at this point. One of the things that we've found with email, having worked with both the very high-end email platforms like Infusionsoft before it changed its name, MailChimp, is that most companies aren't using all the features that they've gotten sold on. Even some of the big ones, could have multiple pass and programmatic approaches, and if then approaches to email.
Most of the time, they either are doing or would be better served just by doing one big email list because they don't have the capacity to be quite as sophisticated as they would like to think they're going to be in terms of email, unless it's really core to their business.
A lot of what we're doing now is helping companies with their online reputation.
Have you come across Marketo?
We do. I haven't heard too much about it lately. Most of the time, most of our conversations are about SEO tools specifically or Wikipedia tools, which I'm sure we'll talk about. Although there are a ton of those, so that tends to be a shorter conversation sometimes.
Okay. I'm interested in talking about those.
I was going to ask what you've heard about Marketo or if you see that used a lot.
I personally don't come across it that often, but I've certainly heard about it. I was curious if you had any experience with it. We use Infusionsoft or Keap in our organization. We also use Kartra, which we find to be easier to implement versus Infusionsoft.
We've invested so heavily in Infusionsoft over the years that we didn't want to just migrate completely off of it. So we use Kartra as well. Maybe have connectors and things like that to connect it up to Infusionsoft. A lot of complexity there. We also have a CRM that is just for our own leads, not for things like our membership site or online courses, but just for the consultant leads. We use Capsule for that, Capsule CRM. Probably similar to Pipedrive, I would guess. 
If Infusionsoft wasn't the best fit for the small number of prospects and clients that we're managing moving through the buyer journey, it was too much for us to implement that with Infusionsoft. That's what we're doing.
I think if you're running a consulting firm that's not one of the giant ones, you just need something that's almost a step up from the spreadsheet. It's in the hundreds or thousands. It's not in the hundreds of thousands of contacts that we're trying to do. It's funny, both Infusionsoft and now HubSpot are tools that have grown so much that if you really know how to use them, you can get them to do just about anything. But if you're casually trying to use them, you can get overwhelmed and go down the rabbit hole of not leveraging all the different things that are out there.
If you're running a consulting firm, you just need something that's almost a step up from the spreadsheet.
Okay, so you're not using Kajabi anymore?
We also used Kajabi a little bit for courses, which is good. Again, it's probably overkill for the type of stuff that we're doing because we're not really producing courses for sale. We just want something to manage online content for us in a linear way, but we really like the tools that they have when we're using that.
No. We just moved off of it because we started realizing we just needed, essentially, a shared Google Drive of resources for clients to access. A lot of what happened was clients needed one particular tool or resource, or they needed a specific problem. So we weren't really in the, here comes week one, week two, week three, your typical content journey. It was more they needed an encyclopedia where they could pick. I need to know how to configure the search console or whatever their topic was.
Got it. Yup. We use LearnDash. We started with Memberium. That's a great membership management tool. It runs on WordPress, but it doesn't have all the gamification of a full learning management system or LMS. So we opted for LearnDash on top of Memberium because they work well together. So that's what we're doing for six online courses.
Very cool. The other one that I've seen out there but haven't personally used is called Tovuti, which Troy McClain is running, who was the guy who came in second on the very first season of The Apprentice. It looks like a good solution for core space stuff, but I haven't used it at this point.
Cool. I'll have to look into that. I love collecting awesome tools and recommendations and awesome vendors too. On my mental list of resources to recommend to clients—one of the top ones on my list—is Studio1 Design. I love recommending them because they do such a great job.
It's hard to find a really great web design firm. Either they don't do a great job on the look of it, it's not designed for conversion, it takes forever to do the design work, it's way overpriced, or a combination of all the above. It's hard to find a really good company. So I've been referring them for years and years and years, probably since I first found out about them through being in Taki Moore's mastermind, Black belt, which was 2014 or something like that.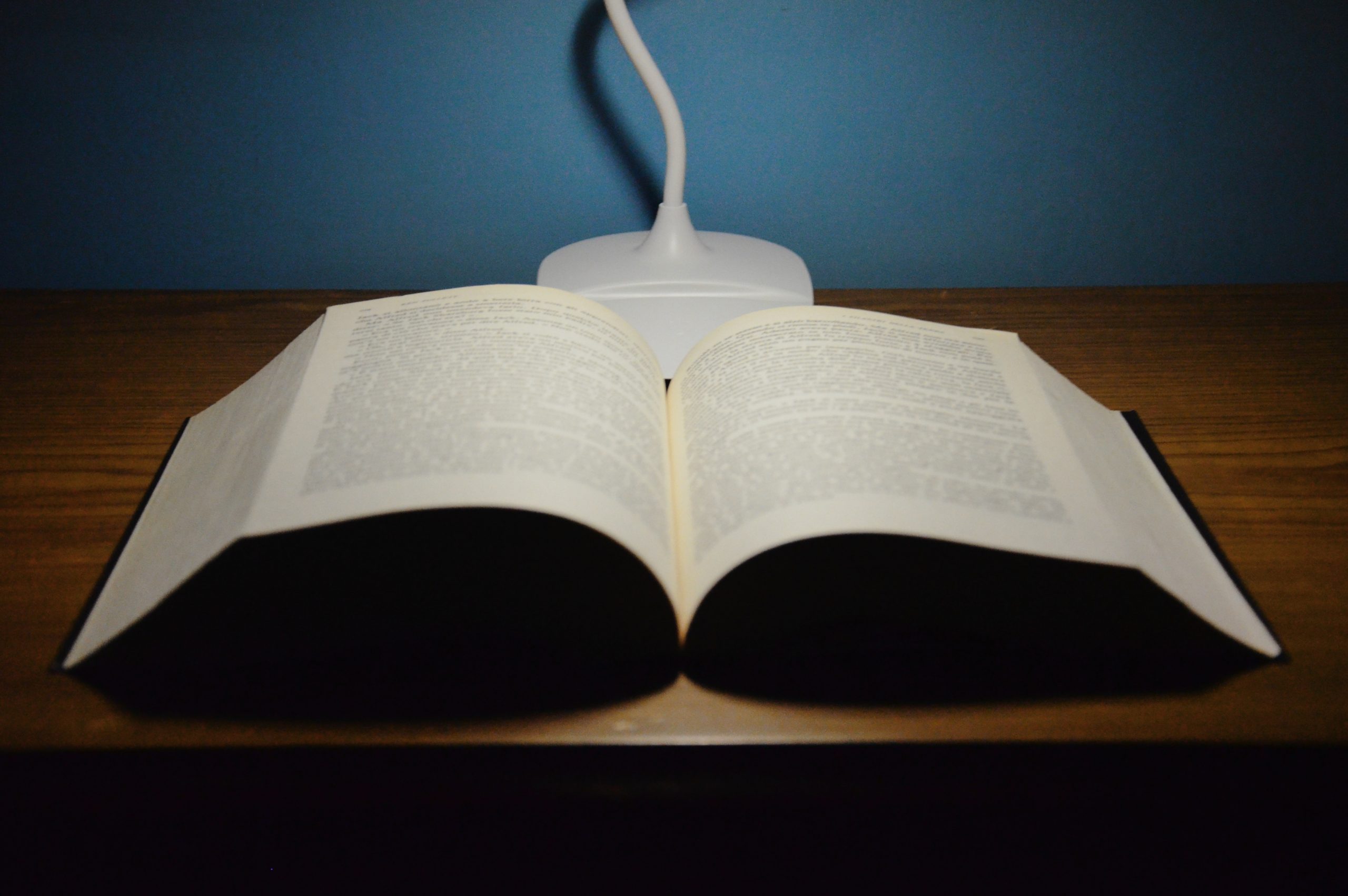 That's great. That's a tough one to find a good resource for. That's a good recommendation to have.
Another tool that I like recommending a lot is SparkToro. Have you played with SparkToro at all?
I have. The tool, not as much, but I love their trending topics as a snapshot of what's going on in the industry. It's fantastic. I actually use it quite a bit when I'm looking for newsletter topics. You probably have used the tool more in terms of research, I would assume, to see the audience research and things like that.
Right. It's great for identifying podcasts to pitch for myself or for my clients. So I have my team trained up on how to use it. First, you find a competing podcast or influencer social accounts that you can look at their audience and see what that audience listens to in terms of podcasts, what they watch as far as YouTube channels, what are the social accounts they follow, and websites they visit. In particular, going after those podcasts, that's a great way to do outreach to get on relevant and popular podcasts.
Yeah, and the other recommendation I would make extending off of that is Rand Fishkin's book on Lost and Founder about being a startup CEO. It has a lot of great advice and was really a warts and all book that's a help if you're running something.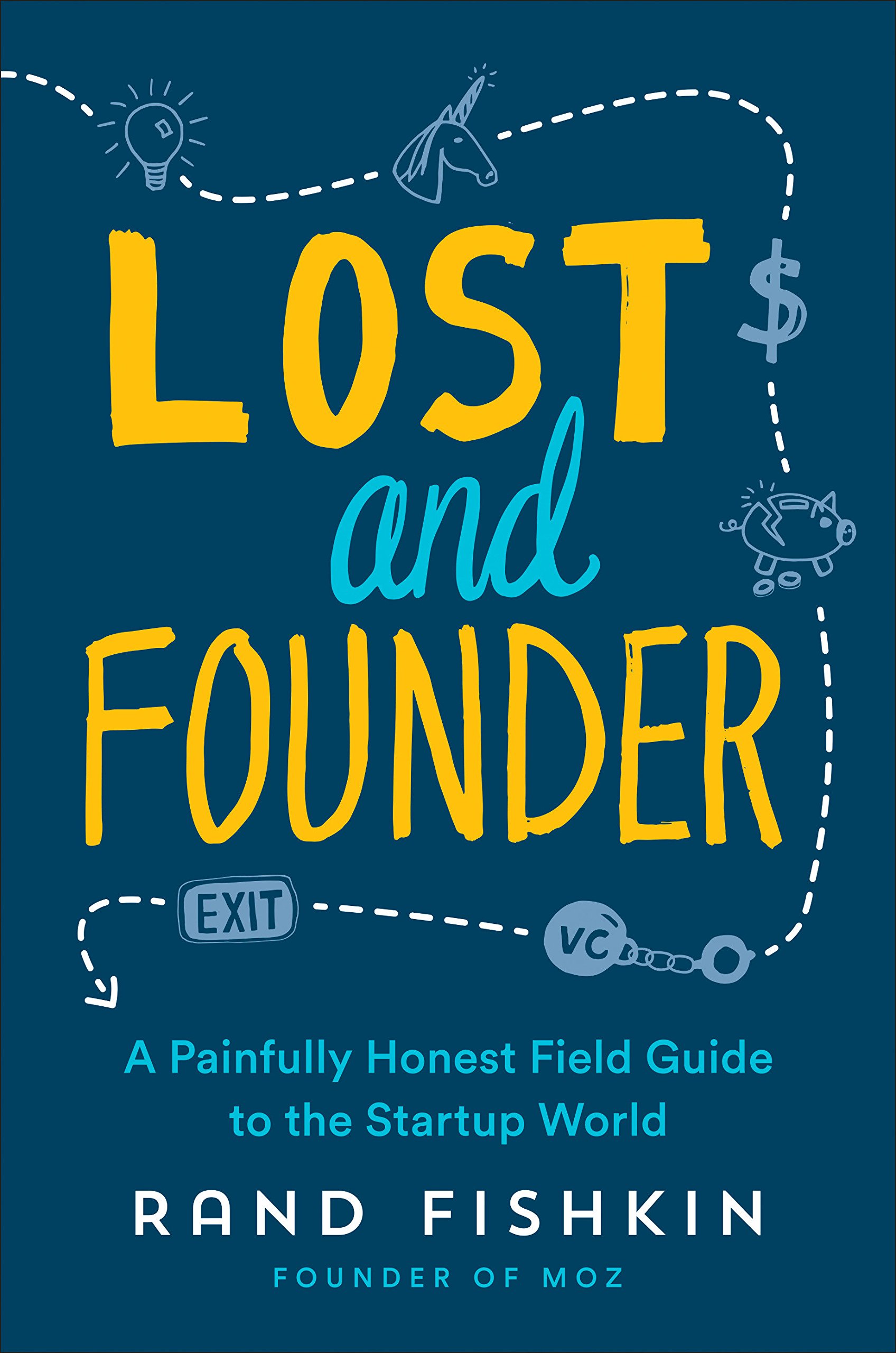 Yeah, he's great. He was my co-author on the first two editions of The Art of SEO.
Of course.
He's a co-founder of SparkToro, co-founder of Moz, formerly SEO Moz. You and I know these things, but for our listeners—
Good point. Too much inside baseball.
Then Rand was also a guest on this podcast, actually, a couple of times. Lost and Founder was really a tell-all about the struggles of being a startup founder going for money with the VC community, VC standing sometimes for vulture capital and not just venture capital, and how he got pushed out of Moz. Fascinating.
Very generous of him to share so openly, even though it would close some doors for him. It's unlikely he would ever be able to get VC funding because of that book ever again, but he did it for us so that we don't have to learn the same painful lessons. By doing it ourselves, we can learn from his lessons.
Yeah. I think it may have opened the door to the whole genre of what goes on behind the curtain of running a small business in the cosmic scheme of things. There are a lot of books on running IBM. There aren't as many on running a 40-person company. I think he gave a lot of people some courage to say, this doesn't have to be a mystical thing, or here's how some of the reality actually works.
You're going to raise money once or twice. People are funding companies hundreds of times. There's definitely an information imbalance that has started to be addressed, probably starting with a lot of what he did.
Yeah. I'm curious what other favorite books do you want to recommend to our listeners.
There's a good one I've read a couple of times recently, The Road Less Stupid by Keith Cunningham. We go to some of the same places and meet some of the same people sometimes, and it's a very blunt and candid look at things. That came in handy right as the pandemic started, essentially, a lot of his advice on cash flow and what you need to do in tough times.
By the way, did you ever hear him speak? Have you seen him on stage?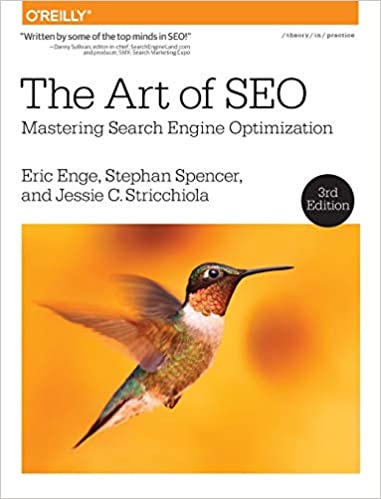 I've seen him online. I haven't seen him in person, but I would imagine that's an experience.
He's awesome. Yes, it is amazing. He's such a great speaker, so disarming, so relatable, and so funny. He's hilarious and it's just very dry subtle humor. If he's not getting a reaction, for example, from the audience, he'll just say, hello? Like he's on the other end of the phone. That's awesome.
That's great.
Yup. I found out about him through Tony Robbins because he speaks a lot for Tony, like his Business Mastery and Platinum Partnership.
Very cool. Then the two other ones that leap to mind, one is Shaun Buck and Dan Kennedy wrote a book about referrals and Shaun runs The Newsletter Pros. I think it's a relatively short book. It's like 15 chapters, but each one has some really interesting stuff on generating referrals, which in a business that says as trust-based as the SEO space is just huge. So that's one I like.
Then What You Do Is Who You Are by Ben Horowitz, who's at the Andreessen VC conglomerate, had a whole lot of management advice. What I really liked about that was he had four or five examples of completely different types of organizations. You could take things from anywhere from prison gangs to corporations, so that was pretty powerful.
It was also nice where it avoided the usual suspects where there are maybe one of one. Tesla probably may not have a ton of lessons for other people just because of a unique set of circumstances that surrounded it, or if it does, it's been covered a few times in the news versus some of these stories were way, way less known. So I found that really informative and just helpful in terms of how you think about the culture of an organization especially.
I would imagine you have this too, Stephan, just a distributed group of people and trying to figure out how you build culture when everyone's hundreds of miles, if not thousands of miles away. I think many of us got tired of the Zoom happy hour fairly quickly. It was fascinating to see how you help people connect on a deeper level and just the immediate to-do list. That was really good. So I would definitely recommend that.
How distributed is your team?
It was fascinating to see how you help people connect deeper, not just the immediate to-do list.
We're all distributed there. Everyone is somewhere else across the US, so Vermont, Florida, California, and Washington. Aside from a married couple who work together, obviously, everyone's in a different space. One of our employees who's been here for, I think, three years was saying that the only person she's ever met in person was me. That just happened to be because she lives an hour away. So when we interviewed, we did it in person. We have hopes of all getting together in person in 2022.
Cool. We've got a team distributed across many countries—Europe, the UK, and the Philippines. We have a staff person who travels between the US, Mexico, and France.
That sounds fun and complicated.
Yeah, because she's from Mexico. So she's visiting family for extended periods, with her family, with her immediate family visiting parents and stuff. Then she has her husband's family living in France, so they'll spend extended periods of time in France for months or even years. It's incredible to be able to run an organization where you can have people do that from anywhere, just be location and time-independent.
I was going to say, you've got a whole nother level of asynchronousness when you've got people six hours ahead or behind. Are there any tools or tricks that you've used with that?
For quality of life, I highly recommend you let them be in their own time zone and not try to force them to work the third shift or something. That's just kind of cruel. They don't have a lot of overlap with our US team if they're in the Philippines, and that's okay. 
I found that if you have some great tools in place to facilitate asynchronous communication such as Slack and ClickUp—we were using Asana before ClickUp. We switched to ClickUp this year. What else are we using? We use Process Street. We have lots of training videos.
I was going to say, do you like Process Street? That looks like something we might be doing in 2022, actually.
That's cool.  like having the prerequisites and just the whole process flow as a checklist. Primarily, we're using ClickUp more than anything else, but each tool has its own use cases. Slack, for example, we try to keep it really for communication and not for tracking of projects in half. We also use Time Doctor for tracking time and being able to allocate that time towards particular client projects and bill for that.
Small hinges move big doors.
That works well. It's also got some accountability capabilities in there just like Upwork does. So if you work with a contractor on Upwork, formerly oDesk, there's tracking of the activities of the activity. So if it's low activity, time period, it will alert both the worker and the employer. So not much activity in terms of mouse clicks or keystrokes. Then also taking random screenshots. So if they're using Facebook or WhatsApp in the middle of working, you'll be able to catch that.
Exactly. You said something interesting about billing back for clients. Do you lean towards the billing by hours or retainer approach when you think about things just because SEO is one of those things where it's small hinges move big doors, or sometimes the value and not necessarily the time? I'd be curious how you've thought about that.
Small hinges swing big doors. Yes, I like that analogy. I also like the one where a factory comes to a screeching halt, it can't function, and then a repairman comes in. He has a look, twists one particular screw, and everything starts working again. Then he sends a bill and it's whatever, $100,000 or $10,000. The factory owner hasn't said about it and he's like, "I want an itemized invoice, you were only here for 10 minutes."
It's like, how can you charge $10,000 for 10 minutes? That's insane. The guy sent an itemized invoice back that says, turning of the screw or whatever is 10¢, and then the 20 years of experience to know which screwed turn, $9,999.90.
Yeah, that's awesome. It resonates.
When you asked this question about billing for time, you're right that it doesn't take into account the value. I do like value-based pricing, and when we're doing things like—we've been charging on a performance basis for five or six years now for link building. There are definitely other aspects that we charge on a performance basis or on a value basis. But for content creation such as video creation from a blog post, turning that to a video using Lumen5, it's another great tool.
Things break down when you're relying on the goodness of the Internet to do things. Often, the people who have a negative take on something tend to have more credibility in Wikipedia arguments.
Click To Tweet
Writing blog posts, optimizing existing content, making it punchier or have a better hook to it, or having better keywords focused on it, that sort of stuff, we do charge on an hourly basis against the retainer. That gives the client some visibility into where that retainer is being used because if they're spending whatever the amount is per month on that retainer and we just say, here's what you got for this month, it feels incomplete like there's some black box that they don't get to peek inside.
We do charge those hours out hourly. The clients appreciate that. Don't do that for, let's say, the production of an SEO audit or a keyword strategy, one of these bigger deliverables. We do charge a set amount and project fee for that. That's how we do it, how do you do it?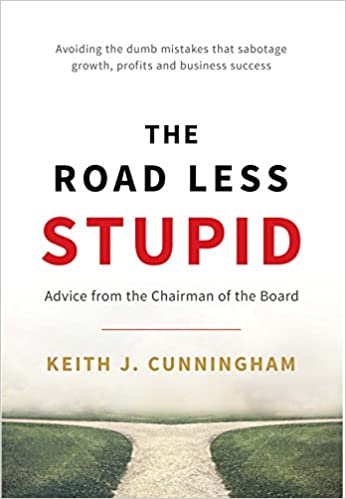 Similarly, we try and break out hard costs separately. Usually, we'll try and do a retainer. I suspect that ours are probably in what's a smaller range or a single chunk that a lot of marketing organizations can just budget for universally. We've tried to set it up, so it's a little bit all you can eat.
We've also found that procurement departments are not really good at variable pricing, especially value-based pricing. Entrepreneurs understand value-based pricing, the procurement department oftentimes does not. Usually, we'll try and do a flat fee retainer, but spell out pretty specifically exactly what's going to happen. So I guess in some ways, we're almost doing the breakdown of the work ahead of time as opposed to as it's ongoing.
It definitely seems to be a preference based on how the agency is set up. It seems to be, when I talk to people, a lot of it depends on who started an agency and their approach to things sometimes.
How would you charge for Wikipedia work? Because I know you guys, that's one of your areas of specialty. You have a whole book on the topic of Wikipedia. It's also fraught with dangers, so there aren't very many competitors in that space to what you do. You got to be very careful to be squeaky clean so you don't get hunted by all the Wikipedia zealots. Let's talk a bit about Wikipedia, but let's start first by how do you price for that?
Similarly to SEO, it's usually retainer-based because what we found is it can fluctuate wildly the amount of work you need to do month to month. Just from a client-side, it was much more convenient to have a fixed fee that they could budget towards, and then it's on us to manage the hours. So it works out pretty much the same way, just that they have some predictability for budgeting purposes. Also, a large part of what we do with Wikipedia is education.
Like you said, I think everyone who's dealt with Wikipedia at one point or another has some sort of horror story. There are a lot of rules about what you can and can't do with Wikipedia. So oftentimes, especially in a big organization, there's education of a variety of stakeholders about what's going on with it.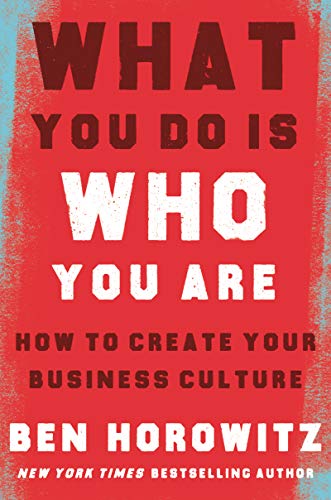 Are you able to share any case study, success story, or even a cautionary tale?
Sure. I'll speak generally because pretty much, everyone who has a Wikipedia issue usually has an NDA that goes along with it. It's funny, our biggest source of leads, essentially, are people who've tried to do it themselves. Wikipedia seems like it should be easy. If you're working at Microsoft and there's an incorrect piece of information, not even something that's controversial, but just the number of employees, your revenue, or the names of your different product lines, it seems like you should be able to go in.
There's an edit button. You have heard in pop culture for the last 15 years, everybody can edit Wikipedia. So your natural instinct is to say, I'm going to fix this, and then something bad happens. It can be something minor, it can be an edit gets reverted or a Wikipedia editor says something means to you and tells you you violated three different rules. Wikipedia editors can be prickly, especially when it comes to for-profit entities.
So oftentimes, what we'll hear is Wikipedia rejected us. There's a lot of explanation that goes on about it was one editor on Wikipedia one day, but here are all the rules you inadvertently violated that are 180 degrees the opposite of what someone in marketing might want to do.
Oftentimes, we have people who don't even necessarily need Wikipedia fixed. They need an explanation of what's going on, both for themselves and for other people in their corporation. Sometimes, the typical example is, if you have a CEO who can have his own website say exactly what they would like, and then oftentimes, the question is, why doesn't Wikipedia line up with that?
If you're a VP of marketing, that's probably not your favorite question to try and answer since oftentimes, I think Wikipedia feels lose-lose. It's either very easy to fix the way your CEO wants, which is kind of thankless because there always will be some further question, or you break Wikipedia and now your CEO thinks that you couldn't do this thing that he thought was easy. A lot of the Wikipedia world is actually just translating arcane jargon for companies to understand, I think probably similar to SEO, in terms of here's the art of the possible and why things are the way they are.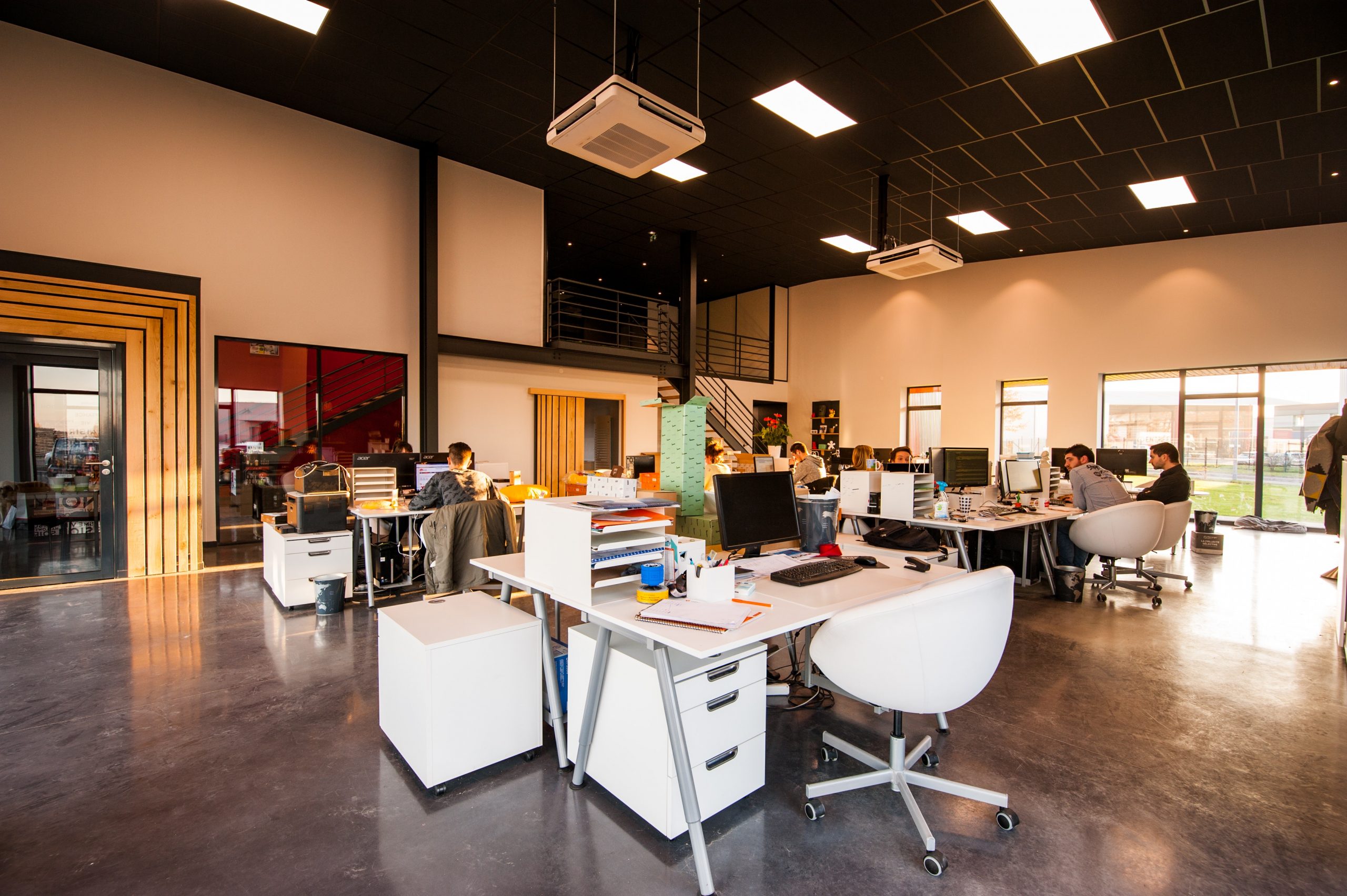 One of the acronyms in the Wikipedia world is COI, conflict of interest. There's a conflict of interest guideline that if you work for the organization that is the subject of the article or it's a topic where you have an interest in that topic because of your employment and it is to the benefit of your employer that what you're adding or editing to the article, that's a conflict of interest. You're not supposed to do that.
Now, the recommendation is to just let the community go ahead and make those edits. You could post to the TOC page and say, hey, our revenue numbers are wrong, these are the latest stats that need to be updated, or this is factually incorrect information here just for the group. This can be true and then wait, hope for the best. Somebody will notice you're here in the commentary on the TOC page and it goes to edits. 
In the real world, it doesn't happen. Nobody just happens to go to the TOC page and notice those requests for edits. I'll help out this employee of the company in this Wikipedia article. So what's the correct, pragmatic, and outcome-focused path for someone to go on if they're facing this issue? If they need to make some edits, they can't make it themselves or they'll get in trouble, nobody will notice what they post to the TOC page for the article, what do you do?
I think that's one of the big challenges with Wikipedia because a lot of the rules essentially in practice are broken. Essentially, if you announced you have a conflict of interest, then you're tagged with a scarlet letter, and everyone acts like they've spotted a witch. If you don't declare one, there's a rule about that. Then there are a variety of essentially bad actors who are using Wikipedia rules for their own purposes, be they competitors, people who don't like big corporations, or whatever else might be there.
There are a lot of rules about what you can and can't do with Wikipedia.
I've often thought that the Wikimedia Foundation could sponsor someone just to go through TOC pages just to keep the process a little more functional. The same thing, there's a two- or three-month delay from when new pages are submitted at this point, which, again, I think worked a lot better when it was an encyclopedia that wasn't changing and didn't have current companies in it.
What we like to refer back to is the idea of, are you improving the encyclopedia or not as a North Star, and then figure out how you navigate around that based on really the unique situation for any page that you're on. The challenge with the idea of the conflict of interest. I think you did an admirable job summarizing what is a very long, very debated, and very Talmudic discussion.
The things break down when you're relying on the goodness of the internet to do things, especially when there are people who are citing the old Mark Twain quote about the ability to convince a person is in direct conflict with or proportion to how much they're being paid to believe the opposite thing, happens a lot with Wikipedia. Unfortunately, oftentimes, the people who have a negative take on something tend to be the ones with more credibility in Wikipedia arguments.
So really, a lot of times, what our focus and our advice to our clients is, here's what you can do to get back to neutral, which is the goal of Wikipedia—to have neutral fact-based information, and then present a variety of options for doing it. Sometimes we know editors who are interested in a particular field and who like cleaning stuff up.
Everyone who's dealt with Wikipedia at one point or another has some sort of horror story. There are a lot of rules about what you can and can't do with Wikipedia.
Click To Tweet
There are a bunch of different options. But the challenge is, there are so many rules within Wikipedia that have been used in so many different ways, it can seem almost impenetrable to get accurate information, which is really what Wikipedia is supposed to be all about.
One strategy that I don't know if you recommend this to your clients. You can post to the conflict of interest notice board, COI notice board, and explain that you posted to the TOC page. It was a period of time, nobody did anything. These were factual inaccuracies. 'Can somebody please come in and help out with this because I want to be compliant with the COI guidelines?' That can get you positive movement.
Yeah, we've seen that work. There's also the tea house, which is a chat board for Wikipedia. You also have the ability to reach out to individual editors who may have been involved in a particular page to say, hey, you seem to edit the Microsoft page frequently and be concerned about accuracy. I posted on the TOC page, could you take a look at that.
Oftentimes, that will work. Sometimes, it won't. Usually, the more interesting cases are in this sometimes it won't be a category. If it works the way it's supposed to and someone updates the page, that's terrific. That's Wikipedia working the way it should. But it doesn't always, which is really not a surprise.
Conflict of interest is one of the big challenges with Wikipedia because a lot of the rules, essentially, in practice, get broken.
Frankly, it's wonderful that Wikipedia works as well as it has in terms of synthesizing the world's knowledge. But if you're running an agency, it certainly can be a little bit maddening just as it is for clients and that there's never really an end. If your recommendation earlier designs a website, at some point, you say, yes, we've finished the website, we're publishing it, and you have some sort of demarcation.
You generally don't have the risk that, a month later, some random person on the internet will redesign your entire website for you, which is, unfortunately, the challenge with Wikipedia, in addition to the fact that it's crowdsourced. So getting a page to be the way you would design it as if you were designing a press release just doesn't work that way and is often a challenge for people to understand.
For sure. You mentioned or alluded to earlier that there are tools for Wikipedia. What are your favorites?
There are two or three different companies out there that have just normal notification tools so you can get a notification any time a Wikipedia page or interest in it is updated. There's also a Chrome plugin for your browser, but Five Blocks is a reputation agency that has a really nice tool like that. Beutler Ink has a paid tool or at least they did. I don't know if they still offer it, which as part of the paid service would spit out advice on what you could do, in particular, Wikipedia situations.
So those are a couple. The nice thing about Wikipedia is the community has developed a lot of Wikipedia tools. The big example was the Visual Editor, which made it possible for a lot of underrepresented populations to participate. Because if you weren't recreationally editing HTML code, you probably weren't going to edit Wikipedia code before they did that.
There are a bunch of auto citation tools. They also came out—when people started trying to abuse Wikipedia for SEO purposes—with the dead link finder tools that are built into Wikipedia are really good for finding out when a source has gone dead and needs to be updated. So that's particularly helpful if you're trying to catch a page up to date or just look at a new page and get a feel for whether or not the information is current.
By the way, when you find that there's a reference where the website or the page is no longer online, you can change the link to the version of that article or reference resource that was in the Wayback Machine or that is in the Wayback Machine and use that instead. That's a really good way to still use the same source even if the website or at least the page is completely gone.
The nice thing about Wikipedia is that the community has developed many Wikipedia tools, like the Visual Editor.
In fact, speaking of Wayback Machine, archive.org, there's a cool tool that can recover, resurrect the entire website called Warrick. You can point it to any domain and have it recover a version on the path of that entire website—all the images and all the different pages, and store that on your computer or on another server that resurrects old websites that got hacked and you didn't have a backup.
That's awesome. That's a great tip.
One thing you mentioned about Wikipedia that I think has more general applicability for our listeners is a tool for detecting changes to a Wikipedia article like that Five Blocks tool. There are tools that will detect any website changes. It doesn't have to be a Wikipedia article, it could be anything. You can specify not just which page to monitor, but even what elements on the page, what part of the page to monitor and notify you about.
There's a list of some of the best ones out there on hongkiat.com. The article is called, the 5 Best Free Tools to Monitor Website Changes. If they're trying to find out when an event is going to become available to register and they haven't specified the date, you can point one of these tools towards the website to that particular page that announces the events, and as soon as it changes, you get notifications.
Yeah, those are fantastically helpful. We've used them for doctor's appointments. There are people who will use them and even more advanced tools for your sneaker releases and things like that as well. That's a great tip because there are often a lot of reasons that you would want to know when something time-sensitive is happening.
If you want to share what you'll do for our listeners, that's pretty amazing.
Sure, yeah. Anyone who wants to just drop me a note on the contact us form of the company page, which I'm sure we can link to themathergroupllc.com, just put free book in there and your address and I would be happy to send one your way. If you are somewhere internationally, I suspect it would take a bit longer, but we'll give it a try, or at the very least, we can get you a PDF. I'd be happy to send one out. I think the more that we can get information out there about how it works, the more valuable a tool it'll be for everyone.
The more that we can get information out there about how it works, the more valuable a tool it'll be for everyone.
You're offering to send a physical copy completely free to our listener?
I am, yes.
That is so generous. Thank you.
Of course, yes. Happy to be able to do it.
Thank you. So for our last topic for this interview, I know we're running short on time, I'd love to chat a little bit about masterminds and The Society, of course, being one that we were both in. That has been impactful for me and I believe quite impactful for you too. I'd love to hear more about some of the outcomes or some of the benefits of being in The Society, Neil Strauss's mastermind, and if you have any other favorites as well.
I think one of the big benefits of not just that mastermind but most masterminds is you get to meet people with similar interests in a curated way, as opposed to oftentimes, the random chance of life. Know that you're going to both form those relationships and those will build over time, in addition to the content of whatever a mastermind is. But I think that in my case, one of the things that that did was just there was a lot of life transition, not least of which was starting a business. There were both resources as part of that mastermind, as well as people who'd been there and done that, which was, I think, very helpful for confidence in terms of starting things.
I'm also a big fan of Genius Network, as you know. It's interesting how the pandemic has changed the nature of masterminds. You're starting to see people get back together in person. But there's one locally in DC called Cadre, a lot of business owners or entrepreneurs. It was DC-based. They opened it up much wider, given all the meetings were virtual.
That's brought in some really interesting people from across the world but also allowed them to bring in some really interesting speakers. John Jantsch from Duct Tape Marketing was in. They had some people from John Hopkins' research into psychedelics talk. It's probably the group I'm most active in currently. It'll be interesting to see what 2022 brings with seemingly renewed travel for people. I'd be curious. I've wondered which group has been the most beneficial or impactful for you as well because I know you've been in a number.
I'm in five or six right now. It's a lot, but I don't feel like I have to attend every meeting. I don't have to attend every minute of each meeting as well. I learned this concept of bibliomancy. I knew the concept of it. I didn't know the name of it until I interviewed Yanik Silver recently.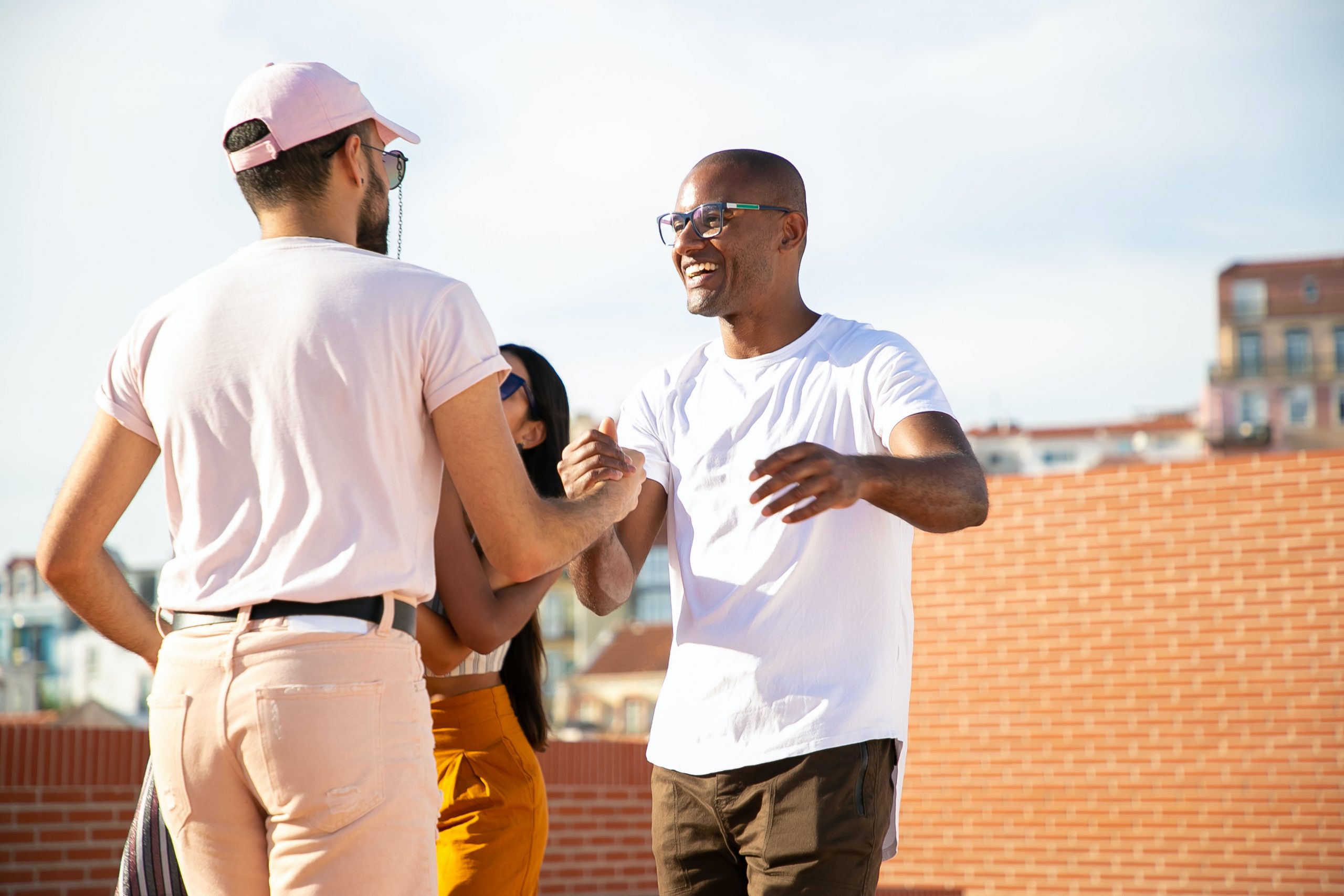 Actually, I published the episode also here on Marketing Speak, because he's such a phenomenal marketer, but the episode was really about spirituality more than anything. The term is called bibliomancy that he shared in the interview.
The idea of it is you open up a book with intention and with a willing suspension of disbelief, and you get guided to the exact thing that you need at that moment. Have you ever had that happen where you opened up a book randomly, but that was the message that you needed to hear, read, or see at that very moment? It was just uncanny how that worked out?
Yeah, I had no idea there was a term for that. Now I'm going to go listen to that episode of the podcast because I'm a big fan of reading. I can definitely see where it would apply to masterminds as well, where you need that one nugget. The universe is going to guide you there, that's awesome.
Exactly. The way that Dan Sullivan, founder Strategic Coach, which is another mastermind that I'm in, frames that it's—he's basically a grizzly bear hanging out at the river during the salmon run. He doesn't need all of the salmon, he just needs one, two, or three. So he is at a Genius Network event, for example, and he's scooping up several salmon to move him forward in his life or business, and he's satiated. He's gotten what he needed.
He doesn't feel like he has to absorb absolutely everything out of the event. So that takes a lot of the pressure off. If you apply the concept of bibliomancy to your masterminds, events, seminars, and conferences that you attend, then you don't have to be in the room every minute getting all of the content. You don't have to have FOMO because there are six simultaneous breakout tracks and you can't be in all places at once. Then you put all this weight on your shoulders and guilt like, I got to watch all the recordings and I haven't gotten to it yet.
The more that we can get information out there about how it works, the more valuable a tool it'll be for everyone.
You're never going to get to it and that's okay. It's not meant to be, but what you needed to get out of it, you did. So just relax and let the universe do its magic. I think that is a metaphor for life. That I've found to be really valuable, so I can be in six masterminds at the same time—Genius Network, Strategic Coach, Abundance 360, SilverCircle–James Schramko's mastermind, M.E.T.A.L., and JVMM, Joint Venture Mastermind.
Actually, that's a lot. I just recently dropped out of Abundance 360. Actually, I just joined Maverick because I had such a powerful conversation with Yanik Silver, I decided to join his mastermind. So I'm going to the event in December. That's exciting and fun.
It's a lot, but I've had such powerful experiences, epiphanies, breakthroughs from being in the different masterminds thing and Tony Robbins' Platinum Partnership. That's how I met my wife at a Date With Destiny event at Tony's. A mutual friend, a Platinum partner, introduced us at the end of the event. I had a spiritual awakening on one of the Platinum Partner trips in India in 2012. One of the oneness monks touched me on the head and zapped me. It's like an LSD trip.
I had incredible life-saving interventions happen because of different seminars and masterminds. Metal actually was a fantastic mastermind. I highly recommend it. You should be a member, by the way. It's a men-only group that went from just local LA to global since the pandemic, and they're going to stay virtual and global. It's an amazing, amazing group I've been in since 2014 or something like that.
One of the things that came out of that was I met Mark Nelson, the medium, who is also an ad guy, copywriter. I started talking about that in one of the Zoom breakouts, but then he mentioned that he's also a psychic medium. I'm like, what? Tell me more about that.
I had him on my other podcast, on Get Yourself Optimized. While I was interviewing, he saved my family member's life in the studio during the interview. There are no coincidences. There's nothing random in this universe. The fact that he was the only interview, I put it into a three-week time period when I was very busy trying to move to Florida at the time.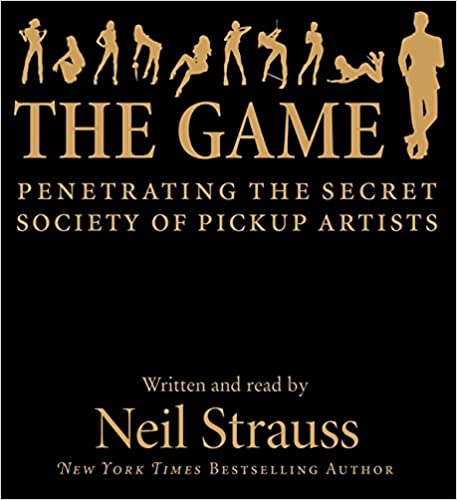 That was the moment that the family member was having a stroke. There's no coincidence there. It's absolutely pre-ordained, divinely and orchestrated, everything else in this reality. That's been amazing being in Metal. Life-changing.
Then there's the Genius Network. I had a big spiritual awakening at the beginning of this year, in 2021, where it came about because I interviewed someone who is in Genius Network or actually his wife who is a famous medium. Again, we met in a Zoom breakout. Again, no coincidences. This is Marcus Gillette who I met and then his wife, Sheila Gillette is who I interviewed.
She channels 12 Archangels. Yes, she is the real deal. It's really 12 Archangels. I was really inspired by that episode and by my research about her before I did the interview. A few months later, I prayed for something that she had prayed for herself when she had her near-death experience. God answered immediately and fend the veils and everything's different now as of January 22nd.
None of that would have happened if I wasn't in the Genius Network. Synchronicities and serendipities happen when you put yourself on a path of growth and of service rather than self-service and you're willing to invest. Genius Network isn't cheap. It's $25,000 per year. The other masterminds are less expensive. JVMM and Metal. are maybe $1,200 a year, so that's quite a bit less.
Each one has its strengths and it just happened to your intuition. Trust that you're going to end up making the right choices about what you end up joining and what you end up owing because you can't do everything. FOMO is not a useful trait to have.
People slowly realize that SEO is not about links. There are a lot of changes in how things are done, in terms of what the objectives are and all the different tools that need to be used to help clients.
Click To Tweet
I think that idea of bibliomancy is incredibly powerful. I've got four different folders of things I should read sitting here and lots of queued-up material to watch. I'm definitely going to take that one to heart.
It's important to tune in first and be in a receptive and kind of coachable mode and coachable from your guides and your spiritual support team and not just from people on this side of the veil. Amazing things can happen. Also, I want to ask you one thing about your time in The Society. How long was that and was that instrumental in you meeting your wife?
I would say about three years.
Maybe that was playing a part.
I would say play a part or maybe I was going to go with being in a position where us connecting was a lot more likely to happen would be my thought. I would need to think about that a little bit more, but it definitely was the right thing at the right time going back to what you were saying. It definitely lined up with what I think I needed at that point.
Yeah. For me too. It was very much important support building in me the confidence to approach, to be confident in conversation with the opposite sex. I did not have very good social skills. I'd been married for 18 years and I went 2 ½ years without a single date until I started learning from Neil and read his book first, The Game.
By the way, guess who recommended I read The Game that ended up leading to me joining The Society? It's a mutual friend, somebody that you wouldn't guess.
Now, I'm really curious. I give up.
His name is Allan, but what's his last name? The Vintage Tub & Bath guy.
There we go. Thank you. Yeah, Allan Dick from formerly Vintage Tub & Bath. He told me back in the late 2000s like 2008, 2009, or something to read that book. It wasn't even in the context of you need to know this for dating or whatever. I hadn't even gotten divorced yet at that point that he recommended the book. He said, it's just really good for business.
You'll understand how to show confidence, swagger, and be better at deal making and negotiate. It'll be really good for you, Stephan. I started reading it and then my wife at the time told me that she was going to file for a divorce. I was devastated. I was surprised and everything, of course, was the best thing that ever happened, in retrospect, but that was a hard pill to swallow at that time.
So then I started really digging into that book in earnest for the purpose of being able to be less of an absolute dork, socially awkward dork who didn't really know how to talk to women. All these things were very important pieces in an overall puzzle. Of course, it only makes sense in retrospect, looking back. It didn't make sense at all at the time. It didn't seem like it was orchestrated, but it all was. Anyway, fun experiences going through all of these different masterminds, and all these different learning opportunities, epiphanies, and everything.
Like you said, synchronicity in terms of ending up in the right spot at the right time.
Awesome. This was a great, fun way to end the episode. If you could share, again, your website URL and also if people wanted to follow you on social media and just work with you, learn from you, and all that, where do they go?
We're themathergroupllc.com. The link to all the socials is there. Just fill out the contact form with a free book and we'll send you a hard copy to wherever you may be.
Awesome. Thank you so much, Josh. This was great. I really appreciate you and I value our friendship.
Same here. Thanks for having me on. It's fantastic to be able to catch up.
Yeah. All right. Listeners, I hope you take something from this episode and apply it in your life, in your business, and in your career. Make a difference in the world and we'll catch you in the next episode. I'm your host, Stephan Spencer, signing off.
Important Links
Your Checklist of Actions to Take
Check out Josh's recommended books: The Road Less Stupid by Keith Cunningham and What You Do Is Who You Are by Ben Horowitz.
Allow my team members to work in their time zone. Have great tools in place to facilitate asynchronous communication such as Slack, ClickUp, etc.
Review Wikipedia's COI (conflict of interest) guidelines. According to it, I am not allowed to add or edit an article that would benefit the organization I am employed with. So instead, let the community make those edits. 
Have neutral fact-based information in my Wikipedia, and then present a variety of options for doing it. The challenge is that there are so many rules within Wikipedia that have been used in so many different ways. As a result, it can seem almost impenetrable to get accurate information, which Wikipedia is all about.
Research more about tools that can help monitor changes on websites, especially Wikipedia. Also, read the article 5 Best Free Tools to Monitor Website Changes for a start.
Be open to joining masterminds and building relationships. One of the big benefits of most masterminds is meeting people with similar interests in a curated way, as opposed to often, the random chance of life.
Apply the concept of bibliomancy to the masterminds, events, seminars, and conferences that I attend. I don't have to be in the room every minute getting all the content because I just need to absorb what I need. 
Trust that I'm going to end up making the right choices about what events or masterminds I'm joining because I can't do everything. FOMO is not a useful trait to have.
Always tune in and be receptive and coachable towards my spiritual guides and support team, not just from people on this side of the veil. Then, amazing things will start to happen.
Visit The Mather Group's website to work with Josh Greene and his team. Also, drop them a note on the Contact Us form, put "free book" in there and my address, and they send one my way.
About Josh Greene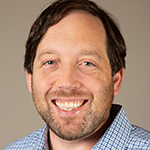 Josh Greene is the CEO for The Mather Group, a digital agency that solves marketing challenges for companies of all sizes. With over twenty years of experience creating and implementing digital strategies, Greene empowers top brands and individuals to shape their online presence to support their bottom line. He is a frequent speaker at conferences and industry events, including the Public Relations Society of America (PRSA), the AAF, ad:tech, SES, PR Summit, and Channel Advisor's Catalyst conference.
Before The Mather Group, Greene managed online and DRTV programs for industry leaders such as Discovery Channel, Time Warner Cable, 1-800-PACK-RAT, and Zippy Shell.