Transcript I saw the movie A Star is Born, which stars Lady Gaga and all I can say is, "Wow." Not only is she an amazing singer, but she is also an amazing actress. One thing you may not know about her though is she is also world-class at customer loyalty, which is the topic of this episode. Our guest is Jackie Huba. She has published three books on customer loyalty, including Monster Loyalty: How […]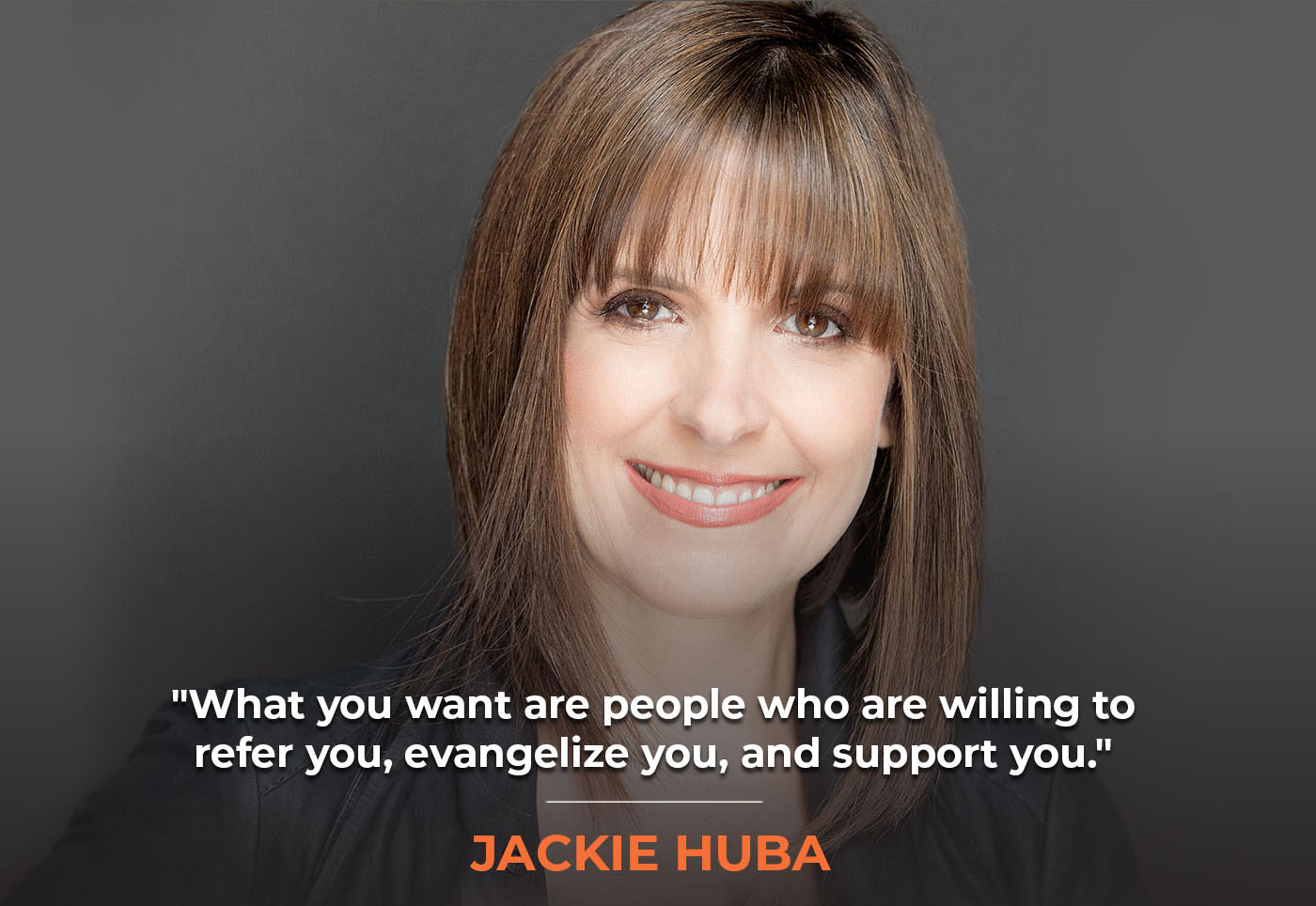 Transcript
I saw the movie A Star is Born, which stars Lady Gaga and all I can say is, "Wow." Not only is she an amazing singer, but she is also an amazing actress. One thing you may not know about her though is she is also world-class at customer loyalty, which is the topic of this episode. Our guest is Jackie Huba. She has published three books on customer loyalty, including Monster Loyalty: How Lady Gaga Turns Followers into Fanatics. Another one of Jackie's books is Creating Customer Evangelists: How Loyal Customers Become a Volunteer Salesforce. Jackie is a master at drawing profound insights from unexpected places and an expert in participatory marketing and cultivating word of mouth. She even coined the term customer evangelism. She is a sought-after keynote speaker and works with companies like Whirlpool, Dell and Kraft. I got to know Jackie well-over a decade ago back when we were both speaking for the American Marketing Association. She was also on the MarketingProfs Telesummit on Buzz Marketing that I have put together way back in 2006. I'm beyond excited to have her on the show. Get ready to dive deep into customer loyalty and help turn your customers into fanatics just like Lady Gaga does.
—
Jackie, it's great to have you on the show.
Thank you so much for having me.
What is the fixation on Lady Gaga?
I've been studying customer loyalty for many years. It was back in 2008 when she first came out onto the scene. I heard the music. I was intrigued but then I started to understand that she was a performance artist and I started seeing her lighting pianos on fire. I was intrigued by that. When I started to dig in and I started to see how she was collaborating with fans, how she and her team were reaching out to fans. They were nurturing fans. They were building this loyal fan base. I'm always looking for great case studies. She was fascinating to me, even though she's different from a lot of the audiences I normally speak to, which are a lot of associations, companies and corporate marketers. I thought she was fascinating on how she was doing it using these loyalty strategies. For four or five years, I went to seven concerts, I read every single thing she said. I was on the fan sites every single week for four years seeing how they were reacting. It was this weird obsession.
It wasn't like you started as Little Monsters, her fans?
I would say I am a Little Monster at this point. I'm a giant fan. I became a fan because I knew much about what she was doing and the bigger purpose behind what she was doing. She's just so talented. I am a Little Monster. I love all things creative and different and people who push boundaries. That's what attracted me in the very beginning.
She's a force of nature. She's amazing and she's remarkable. I'm using Seth Godin's definition of remarkable in that she's worth remarking. We should all aspire to be that with our content marketing, with our customer experiences, with our sales touch points and everything.
I was on the founding board of the Word of Mouth Marketing Association back in 2004. One of the things that we would always talk about is in the things we're trying to do in business or marketing, that is the final arbiter, which is would someone talk about it? Would a customer talk about it? This is totally what Seth talks about as well. That helps us be more creative and push boundaries in what we're doing. It's such a noisy world out there. If you can't create something that would get people talking, it's not going to get the visibility that you're looking for. Never before do we have to find ways to stand out because with social media it's so noisy out there.
The signal to noise ratio is a huge problem and it's only going to get worse. I was at Content Marketing World speaking and one of my fellow speakers there was Jay Baer. He's got a book, Talk Triggers, where that's his area of focus is how do you differentiate and how do you stand out? Get above the noise because there's much of it and create something that's worth talking about. He gives examples such as the DoubleTree cookie that you get when you check in. It's all about the welcoming comfort experience of arriving. You're enveloped by this warm welcome when you arrive at a DoubleTree Hotel. That's their talk trigger. Another one is Cheesecake Factory. What's the thing about Cheesecake Factory that everybody talks about?
Is it the menu?
It's the menu. It's like a book. It's longer than some short novels. You're supposed to pick what you want to eat out of that? It's like, "Talk about decision fatigue." That's a talk trigger. That needs to start at the beginning when you are first interacting with the brand, but it needs to continue. As you are a customer and then a referring customer, an advocate, an evangelist, you need to continue those talk triggers or those differentiators throughout the customer journey.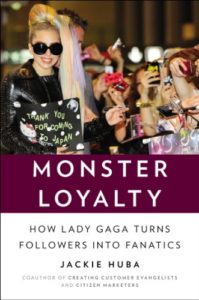 It's one of the things I talk about in Monster Loyalty. It's Lesson Seven which is called Generate Something to Talk About. The whole thesis of my work and of Monster Loyalty is this whole thing about building a loyal audience and a loyal customer base. Loyal customers love to evangelize you. They love to talk about you but sometimes they run out of things to talk about. They want to support you but there's nothing new going on. The idea here is that when I look at someone like Lady Gaga, every so often there's something to talk about there. She generates all these talk triggers or things that you can talk about.
For us as businesses, we need to keep doing that. We need to keep coming up with creative things about our business that people can talk about. The great thing is that there are all these great ways to stay connected with customers either through email, social or online communities, whatever it is. If we can build that asset of being able to talk to our customers and then we keep giving them reasons to talk, then they will. The loyal customers, these one-percenters as I call them, the 1% of your audience that's the most rabid. They're looking for reasons to tell other people. We need to keep coming up with those creative moments and things to talk about.
You're constantly essentially reinventing yourself. You're not showing or flogging the same thing over and over again. For DoubleTree it's been the cookies for decades, but they've got to come up with something new in order to compete in the New World Order. Many years from now, I don't think that's going to carry them through that.
That is the challenge. I don't know specifically what they're doing to do that. I look at Gaga and I realize she's different than a lot of businesses. One of the things I talk about in the book is she decided to do a perfume. All these pop artists have perfumes, I don't know why but they do. Even Justin Bieber has a couple of perfumes. When she was asked to do it by Coty, instead of just doing a run of the mill kind of perfume like a lot of people do, she told Coty that she wanted to do something that's never been done before, which is a black perfume that sprays on clear and is called Fame. She wanted a story behind it such that Fame is seductive, but Fame is also very scary. She wanted people to almost be afraid to spray on a black perfume because it's black. She wanted this to spray on clear. Coty told her that it was impossible to do that because the technology did not exist. She said, "I'm not going to do it then," and they realized, "This is Lady Gaga," so they went to their scientists. Their scientists after six months of research figured out how to do it. They marketed this perfume called Fame and it was the number one bestselling perfume after Chanel No. 5. It sold six million bottles in the first couple of weeks.
It was a huge success, but the reason why is because she pushed them to do something creative that had never been done before because all the Little Monsters were talking about it. Even people who are not Little Monsters were talking about it because it was different. These moments where you can do something average, we have to push it and see how we can be more creative. I love these ideas from her where she pushes people. One of the marketing VPs from Coty said it was the biggest innovation in the last twenty years in the fragrance industry. It took this outsider to push them to do something big when they initially were like, "No, we can't do it." She was like, "I'm not doing it with you." I love that example because to me, it reminds us all that we need to take creative risks and push ourselves.
There's a life lesson here that you get in life the standards you're willing to tolerate. She wasn't willing to tolerate, "We can't do it so let's do something that's more feasible." She's like, "No, I'm not going to do it then or at least not with you."
She's such a role model. I'm double her age. As I've been following her career, I've been so impressed with her ability to see a vision and say, "We're going to do this. We're going to make this happen." I admire her for how much strength of conviction to do the things that she wants to do.
If you can't create something that would get people talking, it's not going to get the visibility that you're looking for.
Click To Tweet
She's a trendsetter and she's got a good heart too. She's a great person. There are other people we can look up to as models for great marketing, customer interaction and loyalty in music. One of them you mentioned is Justin Bieber. There are a lot of lessons we can learn from Justin Bieber. He's got his own version of the Little Monsters, the Beliebers, who are rabid fans and will follow him off a cliff and so forth. He's a brilliant marketer. He did this genius launch of a song, specifically the What Do You Mean song, which I'd never seen before. It leveraged many of these major influencers that are good friends of his, big celebrity actors and musicians and so forth, Ed Sheeran, Ellen DeGeneres, anybody and everybody got behind him. The structure of the campaign was brilliant. It was a 30-day countdown. Each day of the countdown he had at least one major celebrity, who was a friend of his, post on to their social channels like Instagram either a short video or a picture of them with his cryptic sign that says, "What do you mean? Countdown day 29," or something like that or just, "Day 29." You're like, "What is that?"
It built up so much intrigue and mystery. It was driving people crazy like, "What is going on? What is coming?" and as the campaign went on you realized this was going to be a new release song by Justin Bieber. It culminated with him on the Ellen show on the last day of the countdown. She had a picture, a video and stuff too and holding up the sign with the #WhatDoYouMean and all that. It was perfectly executed it, it was a record-setting song release. I forget what record it set but it blew all records away of previous song releases, including Michael Jackson. I keep thinking of Justin as a kid, but he's a smart marketer. He's got a smart team. Had you heard anything about this campaign?
I haven't but it sounds like he did have the benefit of having a lot of online influencers, a lot of people. That is our challenge as marketers is how we get that reach. He's a little of a special case in that way that he had many celebrity friends that we wish we had that many celebrity friends to help market our stuff. We have to roll up our sleeves and be as creative as we can be. I love the mystery of that. If we don't have these big influencers, friends like that is that the mystery of it and getting a network to start talking about the same thing, that's the brilliance of that.
It's an important point that people might think while they're hearing about this campaign like, "That sounds great. If I had famous friends like that, I could probably come up with something brilliant like that too." Our best resource bar none is resourcefulness. You have friends that are major influencers in your space. You know the hard-hitting people who are keynote speaking to thousands of people at a time, who are famous authors in their niche whether it's customer loyalty, customer experience, marketing. I have that reach as well in my niche. Our readers have their own friends and connections that they can leverage. If he just asked everybody to post anything on social media about his new song, it would have been a flop. There would have been no buzz. He did this as a launch like a new movie was coming out. It spanned all these different genres and stuff.
Ed Sheeran, a very different singer, he sang his own acoustic take on the song that sounds nothing like the final What Do You Mean song that you hear on the radio. It was like, "What is this? I wonder if the song sounds like this?" and this was day fifteen and you have no idea. You're going to find out in fifteen more days. He's building the intrigue. It was really well-executed and well-thought out campaign. Maybe your resource isn't the people, the network and the famous celebrities or whatever. Maybe it's something else that's a differentiator. Let's say you got a new book coming out and you want to make a big splash about that. What would you do that would be the Justin Bieber equivalent?
There are two different approaches to that. There might be some big flash creative thing. We saw what Jay Baer did with his Talk Triggers book. He mailed his entire speaker and author friends' a box with the cookies from the DoubleTree. There's a llama on the front of his book so he had a stuffed llama and a copy of the book, and then with some headband thing. People were posting it like crazy. There's something that you can do that's short-lived flashy. A lot of people will tell you if you're going to be an author and you have to do all the marketing yourself, you better spend months if not years building up your email list of people who want to hear from you. That's not sexy. That's the hard work of gathering and building a loyal audience. You can do things with that group. A lot of authors will tell you that using their list to help preorder the book, to help talk to others about the book, give them points about how to talk about the book. Being able to have that asset, which is your email list, is the number one thing you can do.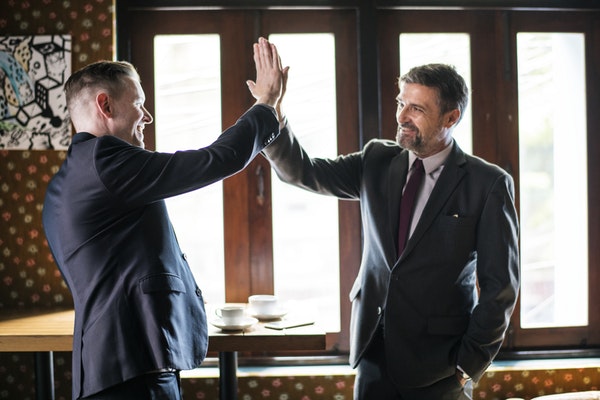 This is my whole mantra with companies in marketing is that we focus a lot on getting new customers but at the same time, we have to focus on building a set of loyal customers who love us. They want to talk about us when we have a new product coming out. They want to help us. Involve those customers in how they get the word out about it. If we haven't done that grassroots marketing to keep pulling people into our community or email list, whatever it is, when we need to market something new, a new product or a new service and we don't have that, then we're out of luck. It's the everyday building of that asset, which is people who want to hear from you. I still think email is still one of the most effective marketing tactics we still have. The reach is going down the tubes on social unless you do paid. Email is still number one to me.
What Frank Kern says is, "The money is in the list." I still agree with that. He's one of the people on my wish list of potential guests. I love to get Frank on the show. Dan Kennedy has this thing where he tells people to create a shock and awe box. It sounds very much like what Jay was doing. Dan Kennedy's one of the godfathers of marketing especially of direct marketing and copywriting. I was blessed to have him on the show once. Dan Kennedy with the shock and awe box was one thing. There are two paths that you can go down according to Dov Gordon, who I've had on the show as well. There's the path of celebrity which is all about getting on stages, getting on TV, writing books, being an author and all that stuff, which is not for everybody. If you're an introvert and this is super outside your comfort zone, you're like, "No, not going to do that."
The other way is the path of mastery where you become the best. You put in your 10,000 hours, as Malcolm Gladwell talks about in Outliers, and you become the master. You're not on TV. You're not on the radio. You're not even on podcasts but you are the master. Maybe that's the path for somebody. In that case, you don't have to get all your celebrity friends to push your stuff, your launch of whatever it is. You can differentiate yourself, be remarkable still but being the very best at what you do.
I don't know what this shock and awe box is and I'm guessing that's something physical that people would mail.
We need to take creative risks and push ourselves.
Click To Tweet
Let's say you're an author and you include your book. You could not talk about it. You could not take photos of it and post it to Instagram and stuff.
I think what's so interesting about that literally is the physically of mailing something. I talked about email and I think email is great. Because we are such a digital society and so much of our marketing is online through social or through email or whatever it is, that this art of mailing things, direct mail, is a lost art. One of the best loyalty programs of all time, I use them as an example in my talks and my keynotes all the time is Maker's Mark. They have this Ambassador Program and they started it in 2001. My former co-author and I interviewed Bill Samuels Jr. who's the son of the founder. When he was the head of marketing, he started the Ambassador Program in 2001. It was before social, before any of that. He used email to have people sign up on their website to be this ambassador. When you sign up, immediately you are mailed a welcome kit that has a certificate that says, "Welcome to the Maker's Mark Ambassadors." It had the red wax seal just like the red wax on the bottle. They would give your business cards that said, "Maker's Mark," with your name on it. There would be a barrel number and they would tell you that there's a barrel in Loretto, Kentucky. There's a distillery there and that barrel number is assigned to you and six or seven other people. They're going to email you six years later when that barrel ages and invite you to come to the distillery and sample some whiskey from your barrel. You can even go online and see a photo of your barrel and see your barrel mates, the other five or six people whose names are also on it.
It's like adopting a person through one of these charities, World Vision. You adopt a child figuratively. You pay a monthly fee and then you get letters from the kid. Except this is a barrel of whiskey, an inanimate object.
What I love it is they're mailing you something. You're going to Instagram that, of course you are. You're going to Instagram your business cards and your certificate and all of that. Every holiday season, they will mail you a package of something that is branded Maker's Mark. It's a fun gift. They've been doing this for many years. I have many of these things. One year they sent a red, white and green sweater for your Maker's Mark bottle. It was a Christmas sweater. One year they sent wrapping paper and bows that were all Maker's Mark branded. One year they sent this red rubber round ice cube. I don't drink a lot of whiskeys but there's this big round ice cube that you do when you pour whiskey over it and they sent a mold for your ice cube. They sent red monogrammed earmuffs for your bottle, which is hilarious because a lot of this stuff ends up on people's little dogs on it. This whole idea of using direct mail is amazing to me. It does cost a lot of money but it totally stands out, and they get the talk value on social media because people keep posting it.
A key thing here is you've got to stand out, so if you send a postcard that's not good. This is an example I learned from Dan Kennedy. If you send an oversized postcard that's ridiculously large, that stands out, so that's okay. If it's a regular letter envelope, at least handwrite on the front the address but even that's done to death now these days. They suck you into opening a letter thinking like, "Is this handwritten for me? Is this somebody I know?" He talks about something called the lumpy envelope. You make it curiosity-producing by making it lumpy like there's some stuff in there, there's some padding, some bubble wrap stuff and they're like, "What is that?"
Another one and this is a good one is a FedEx Tube. You don't normally get FedEx Tubes. I did this over a decade ago when I had my previous my agency, Netconcepts. We would send out these FedEx Tubes to prospects and it would include a pair of wool hunting socks from Cabela's and the tie in there was explained in the cover letter like, "Cabela's is one of our clients. We got them to number one in Google for wool hunting socks. You can check it. You can Google it and you'll see. We thought we'd share a pair with you. We enjoyed meeting you and we look forward to continuing the conversation." That was a talk trigger for sure. That got us some good deals, some big deals.
Have you done anything with your prospects? You speak on a lot of stages. You do keynotes. Somebody's a hot lead. They're going to potentially pay you $25,000, $50,000 whatever it costs to hire you for the keynote. You got a hot lead. It's a major association and considering you for the keynote. What do you do while they're in decision-making mode that will stand out? It's the Purple Cow or the shock and awe thing. What is your FedEx Tube?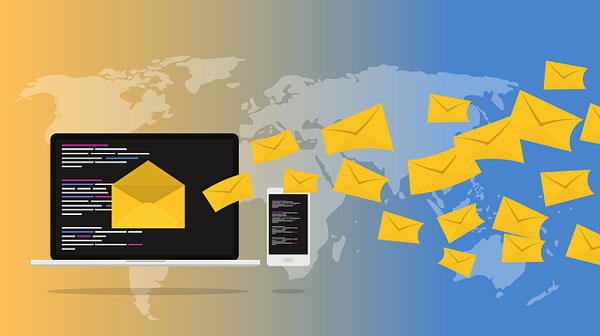 In our business, I haven't had to do that much. People either want you or they don't. One of the things I did do for an organization, which I thought might be the extra thing they were looking for is I did a custom video. It was a committee of people who were selecting the keynote speaker. I did a custom video that I sent to them and said, "Thank you so much for considering me. I'm so excited to speak at your next conference. Here are the things I would cover. Here are the things I would do. I'd go into the crowd. A lot of speakers don't do that with the mic. I have some props that I use. It's a really fun keynote that I do and it's different than a lot of other folks. For your audience, I'm going to talk about this," whoever the association is. I tailored this five-minute video and then sent that to the lead of that committee and she shared it with the committee. That works well. If they were considering a number of speakers, I might have a video that they could look at where everyone else might not have done that. The challenge is finding out the situation that you're in and finding out how you can stand out.
That is a common situation for a lot of our readers. It's certainly happened to me where I'm talking to only a decision-influencer and not the decision-maker or it's a group that's the decision-makers. I don't even have visibility into who that committee is. How do I reach them and build rapport, surprise and delight with people I don't even know who they are? I don't even know their names.
It is super challenging.
You did a great job with that.
For that scenario that happened to work. That's not usually my scenario. The thing with some keynote speakers is that they're looking specifically for you. I don't get a lot of those where it's like, "We're looking at five speakers." Usually, they're looking for you because you're a specialist.
They heard you on or saw you on stage or something. They heard you on the podcast and like, "I resonate with the messaging, the personality, etc."
This scenario you're talking about, I can imagine that it is common where people are selling into especially on B2B stuff. They're selling into a set of people who have to decide on their services and how do you do that. Especially in B2B, sometimes it's a lot of thought leadership stuff. Having a book that people could share with the committee, having a white paper or having some online video segments that show you're the expert on whatever the thing is they're looking for is super helpful. That stuff can be talked about and passed around the committee. It gives them more things to look at.
The challenge is finding out the situation that you're in and finding out how you can stand out.
Click To Tweet
The stuff that you can incorporate that has your personality embedded in it, like that five-minute video you created. That's a differentiator because books don't draw me in the same way. It's like, "There's a lot of value in them," and I have a thousand-page book that I co-authored. It's a huge business card, it's impressive. Yet, there's no personality in it. If somebody wants to potentially do business with me, they want to do business with me as a person, not my company. People buy from people and they do business with people. You let your personality shine. If somebody who's reading is trying to reach some decision-maker and they only have the decision-influencer and they can't possibly set up a call or anything with that decision-maker. They may not even be able to get that person's name. How do they let their personality shine through to that higher-up person?
What I see in a lot of marketing, and the bigger the corporation, the worse it is, that we don't humanize our company so that people know who is behind everything that's being sold. I've been doing a little bit of consulting. I do mostly speaking but I do some consulting. One of the companies I'm working with is a sports drink, a rehydration drink. There's an amazing founding story from the entrepreneur who created it. When you go to look at their website, there's nothing about this guy. I have no idea who's behind this drink. If I want to tell the story of this product, there's no way for me to talk about the people behind it because you don't see anything. I was also a mentor for a consumer package goods accelerator in Austin and they're all startup, a lot of food companies. The team that I was on was this amazing gluten-free set of baked goods, chocolate-covered doughnuts and muffins. They're called Guiltless Goodies. It's based on a seven seed flour, the only flour like that in the market. They're baked goods that are good for you, high fiber, low carb, low sugar and all of that.
Behind it is Lindsey and Daniel, and their pictures are first of all on the packaging. Everyone knows who they are. You go to their website, they have the whole story of how Daniel, as a kid, had all of these food allergies that his mother and his family didn't know what it was. They couldn't solve it. After Lindsey and Daniel got married, she wanted to solve this for him and looked into his diet. She started making him things and came up with seed flour. That's how she came up with it. If you sign up for their email list, it's her, the way she is folksy and the way she writes. She is such a loving, caring person. This is a business email but it's almost like anyone in Texas. She can use, "Y'all," and she can be this way because she's from Austin. I love that her personality is all over that email and their Instagram. She's the voice of the brand when you read their social, their website and their emails. I want to root for them because I love them. Your customers get to know you and I see many companies where they want to be so business and professional, they don't highlight who's behind the company. People like to do business with people and they want to root for people. They might even buy the product over another one because they root for the person that they know behind the product.
They love the story of struggle. They don't want to just hear about success after success like, "I was born with a silver spoon and my father gave me a company to run. I did a great job with it, whatever," nobody wants to hear that. They want to hear how you were scrappy and you were on welfare and then you got your business going. Tell the story. I learned this from Greg Merrilees from Studio1 Design, what a genius innovation this was. Most companies have this boring About page, About Us, About the Company or About a person. Let's say it's a bio essentially for the person or if it's a company like, "Here's when we were founded, who our founders are and what business we're in. Where we're based, here are our corporate offices," it's boring.
He teaches how to create a timeline out of your about page. I re-launched my About page. It was a cool-looking About page for a few years ago but now I'm proud of it. It's a timeline of my history but stuff that's relevant to them. You're enthralled. You're drawn in. You see pictures of me as a little kid, I was a real geek. I programmed on my Commodore 64, I wrote my own Bulletin Board System when I was a kid. I stayed up all night doing that and everything. It all eventually led to me starting an agency, dropping out of my PhD in Biochemistry. You'd think, "This is fun. I'm coming along for the ride." That humanizes you and your company. It takes them on a story arc. It's really good stuff to do that.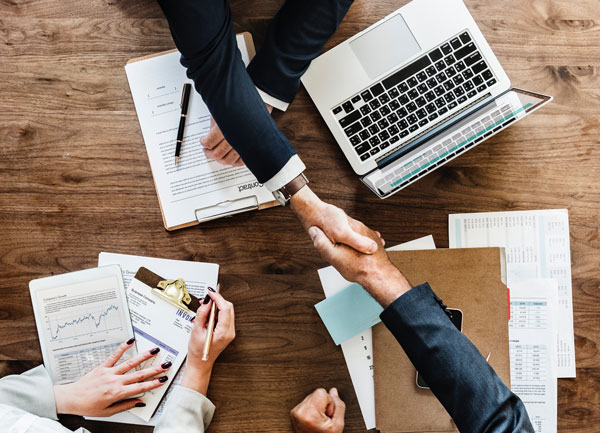 Especially for entrepreneurs and companies that are smaller, tell that story of how you came up with it and what you were trying to help people do. People will repeat that story. When they're trying to share with others where this product came from, they can repeat that story. If it's a good story and it's easy to tell, they will repeat it.
Let's talk about email newsletters. That company has a remarkable email newsletter. What are some of your other favorite remarkable newsletters that you've seen? It could be clients. It could be yours, a competitor or anybody.
Dan Pink has an interesting one. He can get away with a few things I would never tell anyone to do. He does not send them on a regular basis. For some businesses it's weekly, for some businesses it's monthly. He sends it whenever, which I would never recommend for most companies. Forget that part of it but what I also love about what he does and there is that he will point you to a lot of resources that aren't his. Every time you get it, at least you know its chockfull of stuff. He's promoting the stuff he's doing, he might have a new book or whatever, but he is like, "Here are the five things I'm reading this month."
It reminds me of Tim Ferriss' 5-Bullet Friday. I modeled my newsletter after Tim Ferris' 5-Bullet Friday. I have a Thursday Three newsletter and it's been the most successful newsletter I've ever done. I've been doing newsletters forever. They were value-packed but it never got the reception that this newsletter, the Thursday Three, gets. It's all about other people's stuff that I'm highlighting. There's a little picture and why this is meaningful to me and to the reader. It's one thing that is thought-provoking, some insight and another one that's disturbing or some concerning new trend or whatever. It's an interesting model that you don't normally see. I can't think of anything quite similar to it other than Tim Ferriss. Do you do a newsletter to your list?
I do and I will admit and be honest with you that I do not send it as much as I should. I hate the Cobbler's Children excuse but I have two different ones. I've written three books on customer loyalty, I have a list there but then I wrote a different book. My fourth one was about confidence. It had to do with drag queens. It's more of a self-help book, a very personal book for me. It felt so different and I started a separate list. I don't know if that was the smartest thing to do but now it's two newsletters because I felt like they were different. It's been a little bit challenging maintaining both of those and I don't know if I should combine them. That has been a struggle on my own email marketing. The audiences are different. That's why I'm doing it now and I don't know if I'll change that.
I would recommend you change it to just one. I'm in the same boat. I have different audiences for the marketing stuff like Marketing Speak this podcast, for my sales leads, for my speaking engagements where I'm typically mostly speaking about SEO and online marketing. That's a whole different world from the other side which is self-help, personal development stuff. That's my other podcast, The Get Yourself Optimized. I've got two self-help books that I'm more than halfway finished with. I want to be somebody of notability in the self-help space helping lots of people change their lives and have breakthroughs. I still see that there is relevance for somebody who's keen on SEO, Facebook advertising, eCommerce or whatever to get some value in terms of productivity tips. How to stay in a flow state? How to take their life to the next level? How to do a personal transformation and extreme makeover because it would benefit people.
The next form of loyalty is when people come back to you and buy again.
Click To Tweet
I interviewed Chuck Mullins, who speaks at Affiliate Summit and other conferences and I know him from that. He told me he was listening to one my episodes and it was from Marketing Speak where we talked about some self-help type thing. It was about the drift, which is from a book called Outwitting the Devil by Napoleon Hill. For many years, it did not get published. He's long dead. He wrote it in the 1930s and it didn't see the light of day until a decade ago or something. The drift is this powerful concept, and this is how the devil has his way with us. He's not this evil conniving thing trying to get us to murder people. The drift is where we're on autopilot and we're going through our daily lives doing stuff. We're denying our own greatness. We're okay with just surviving and living in our comfort zone. That was profound for him that he lost 25 pounds or whatever. He realized, "Yes, I've been in the drift for the last whatever time period." He was like, "You inspired me to lose all this weight and get back on track." You should speak to both audiences in one cohesive fashion.
I built an entire website around the new book. You would funnel both of the websites to the same email list?
Yes, and I would still track them separately so that you know where they came from. Maintain the two separate websites because that's important for your brands. I have a separate website for Marketing Speak. I have a separate website for Get Yourself Optimized, my other podcast, the personal development one. I have a separate website for my business, for my personal brand, for StephanSpencer.com. I'm in favor of you having one cohesive message via email on a weekly basis, consistency. Find somebody that you trust who can capture your voice and delegate this. That was my secret to breaking out of this stuck place that I was in. I have an amazing ghostwriter who gets me, my voice and I share all the amazing nuggets that I find in Pocket. It's GetPocket.com. It's a bookmarking app but he has access to it and so does my social media person. She's writing tweets that are fantastic and based on the cool stuff that I'm seeing like, "This is a great study about the capuchin monkeys. This analysis of unfair pay."
Did you hear about this one where the two monkeys, they see each other and they're in cages? They're given a reward for doing a task. They're both given cucumber and then one of the monkeys is starting to be given grapes instead as the reward. The other monkey is seeing this and he is flipping out. He's like, "That is not fair," and he's throwing his cucumber at the scientists. This is baked into our deep primal part of our brain that, "It's not fair that I'm not getting the same reward." I find stuff like that and I quickly add it to Pocket. I don't think about it again, the next thing you know it shows up in my Thursday Three newsletter. It shows up on my Twitter feed and I had nothing to do with that. I didn't write the content for the newsletter. I don't even write my blog posts because I would go years without writing a single blog post on StephanSpencer.com. I'm like, "That's annoying."
What's the equivalent of podfading but it's on your blog? I don't know if there's a word for that, but I did that. You can't find a post from 2010 to 2016 or '17. Maybe there were two posts. That's embarrassing but that's what I did because I was busy with other stuff, travel and all that BS excuse stuff. I'm like, "I'm going to stop being the bottleneck here. I'm going to empower my team to take the reins," and they're doing a great job. I have no idea what I'm saying on Twitter. I have no idea what I'm saying in my newsletter. I do look at them occasionally, but I don't proof them. I don't approve of them. They just go out. Otherwise, they wouldn't go out. It's freeing. It's awesome. Everybody should do that, at least the people who don't love to write and where it isn't in their gift or it's not easy for them. I'm a speaker who writes and this is from Bob Allen, "You're either a speaker who writes or you're a writer who speaks." Having a ghostwriter and doing what I do works for me. If you're a writer who speaks, then do the writing thing and find ways to turn that into speech but start with the writing.
I'm a speaker who writes as well.
I figured because you're a keynote speaker.
My books have been the hardest thing I've ever done. That's where I've hired a lot of folks to help me. I have written them, but I am not a writer by trade. I have a Computer Science degree and I'm a marketer by trade. It's been a huge learning process on the writing side.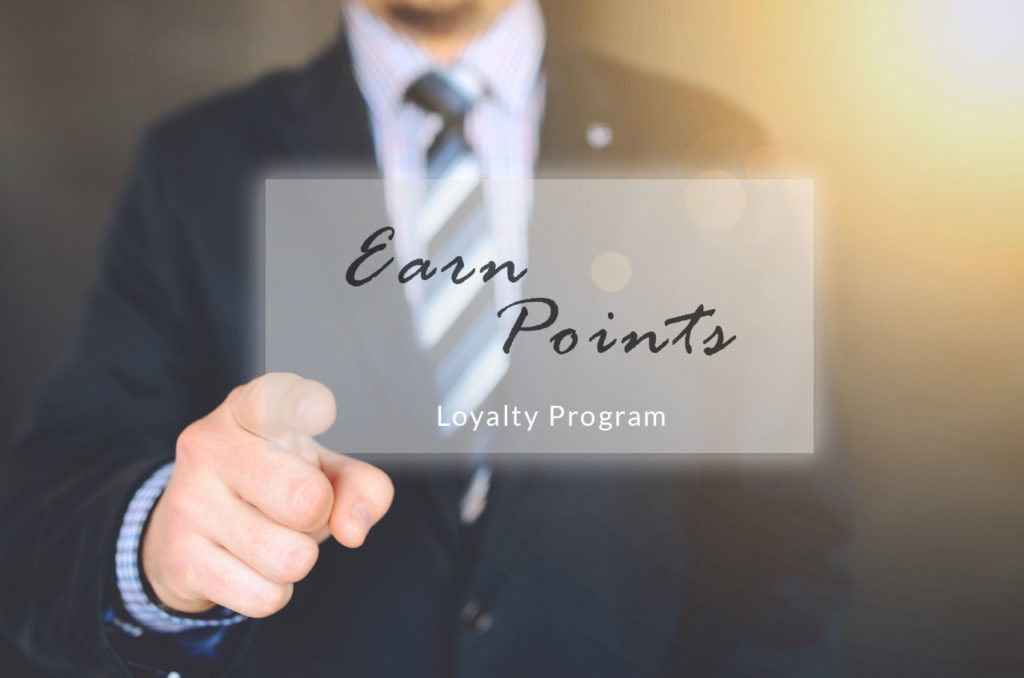 You can speak to your book and hire ghostwriters like Book In A Box. They've rebranded to Scribe, Tucker Max's company. They do that. You get interviewed a whole bunch of times and then they turn that into a first draft. You can write as much as you want from there. I'm stuck with a blank page. I hate a blank page. I get writer's block staring at a blank page. If I have something that's even bad, I can work with that.
The Lady Gaga thing started this way where I had a talk I would do and I would use a bunch of case studies. One time I was like, "I'm going to put this little five-minute example of what Lady Gaga did." I get a great response and then I did fifteen minutes of Lady Gaga as part of my talk. I kept doing these little bits, almost if you think about a comedian. Finally, I did a whole talk on Lady Gaga. That's when I was like, "I've been researching for so long. I've been talking about this. I can definitely make this into a book." The way that Monster Loyalty started was I had a friend of mine, John Moore, who's an amazing author. He sat down with me and I gave him my talk for an hour, and then he interviewed me for another two hours. We recorded the entire thing and that was 15,000 words right off the bat. I had to edit it. It was not ready for prime time at all. At least everything in my head was out on the page. I had that to start with versus a blank page. Give me a blank page I'm like, "I can't do it." This whole talking and then transcribing is brilliant. It's been a big thing that I've used over the years.
I've been doing it for years and years. When I was living in New Zealand, I had an assistant who came into the office and she knew shorthand. She would take my dictation and then she had my log in to go into the WordPress and draft the blog post based on the shorthand. That was back in the day, that was 2003, 2004 or something. I would love to hear your take on this. Do you think there's a difference between customer loyalty and customer retention?
Completely. My former co-author and I came up with this thing, which is called the loyalty ladder. What it is looking at behaviors of customers. Back in the day, we used to do satisfaction surveys. We would ask customers if they were satisfied, "How satisfied are you?" That tells you nothing now. The next form of loyalty is when people come back to you and buy again. Some people would say that's retention because you have a set of customers who will buy from you over and over again. That is a form of loyalty, not the best form. The word loyalty gets bastardized around points programs, rewards programs like for airlines. I do this thing in my keynotes where I ask people if they are part of an airline loyalty program and everybody raises their hands. I say, "Keep your hand up if you freaking love that airline and you tell everyone about that airline," and all the hands go down. I'm like, "I thought it was a loyalty program?" It's not. You feel locked in. It's an incentive program, it's a reward program but that's not loyalty. A lot of marketers use the word loyalty to mean points program but that's not loyalty. That's more a retention program or a points program. To me, that's where retention stops.
I think of it as a dissatisfier because you get ticked off when you let your status slip. You have to be with the rest of the cattle like, "This is not cool. I have to wait an extra fifteen minutes before I can get on my plane and there won't be any space for my bag by the time I get on there."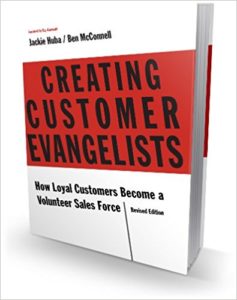 I have a lot of companies and marketers, I'll talk to them and they're like, "Do you think I should do a points program or rewards program? We want to reward people for referrals, like a referral program," which is similar to me but different. I'm like, "When you do stuff like that though, sometimes people get caught up in, "Where are my points?" It's not even about the fact that they're sharing you with someone else, it becomes more about the points and the rewards." To me, if we're looking for loyalty, that's not loyalty. When we say loyalty is when we know that our customers are referring us. The higher up the ladder would be a referral, where somebody is looking for something and someone says, "You should try this," and then even further up we call it evangelism. Ben McConnell and I coined this term customer evangelist in our first book, Creating Customer Evangelists. It's these customers who are like raving fans. They go out of their way to tell people about this product, service or company and they're crazy people for this company.
The highest form of loyalty I call ownership, which is where you'll see customers volunteering to help the company because there's some issue, problem or the company needs help. Like what we've seen with Southwest Airlines after 9/11. A lot of customers sending in their flight certificates because they didn't want to see their favorite gate agent laid off because all the airlines were laying everybody off. This is loyalty behaviors and putting them on a ladder. Retention is low on the ladder. What you want are people who are willing to refer you, evangelize you and support you if you need that. That's to me the holy grail of where we need to aim, is to try and create a customer base that feels that way about us. When people ask like, "How do I know if I've got this loyalty?" I'm an evangelist for Net Promoter. I don't know if your audience is familiar with Net Promoter Score but I swear it's one of the best measuring tools.
I had Jared Spool on this podcast talking about analytics and things like that too, but also about Net Promoter Score and he hates that score. He thinks it's awful. He does not think it is measuring the right things and incentivizing the right behaviors.
He's wrong.
Listen to the episode and then tell me if he's wrong. He gave some other ways of measuring customer delight and customer dissatisfaction that when he explained it to me, I'm like, "I get it. That makes sense." I have some experience with Net Promoter Score because the company that acquired Netconcepts, which was Covario, they were big into Net Promoter Score. I wasn't there long enough to get into it or care. I was waiting for the check to clear essentially. Six months later, I was out the door. I did have some experience with Net Promoter Score while I was there, and it seemed better than nothing. It seemed that was good to measure some customer satisfaction metric, but the way that Jared described it I thought, "There are much better ways to do it than NPS."
First, there are two things about that. One is that Net Promoter methodology has tons and tons of research backed up by Bain and SAP metrics. For the folks who are reading who don't even know what we're talking about, Net Promoter is measuring recommendability. How likely would your customer be to recommend you on a zero to ten scale? The promoters are the nines and tens. You come up with a score subtracting the zero to sixes who are the detractors.
It's shocking to think that people that score you as an eight out of ten, you can't even consider being promoters of you. They're just moderately satisfied.
It's a hard score but here's what everybody misses. There's a second question. Net Promoter is not a score. Net Promoter is a methodology. You get the score, yes. The second question you ask people is, "Why did you give us that score?" I counsel people to customize not just one question but three questions. If they asked a nine or ten, you say, "Thank you so much for a great score. What is it that you say to other people when you recommend us?" That gives you word of mouth insights. What are the words that people use when they refer you? Passives are sevens and eights, and that's a hard score. That seven and eight, you're not even counting positively. You say to them in the follow-up question, and you use logic in your survey tool to ask one of these three follow-up questions, "Thank you so much for the score that you gave. How could we improve to be a nine or ten?" Now, you're getting customer insights back that tell you what they think about you and how they could be better.
What you want are people who are willing to refer you, evangelize you, and support you.
Click To Tweet
A similar question for the zero to six is you say, "I'm sorry we've disappointed you. What can we do to improve our score? What do we need to do to change so that you will think of us more favorably?" Then you're getting tons of feedback on how you're screwing up and why you have such bad scores. You look at someone like Dell. They used Net Promoter throughout their entire organization and it's that feedback on the second question that allows them to keep improving. That's the magic of Net Promoter is not just looking at the score but benchmarking it and then saying, "What do I need to do to make sure by the end of this that all of our customers are recommending us?" It's that ongoing process that you use to improve. It's not just a survey tool. It is a management tool to be more customer-focused by using this throughout your organization and using that score to rally everyone to improve.
That's critical to distinguish the NPS, Net Promoter Score, as a metric. Jared was against it. He didn't think it was a useful metric or whatever. What you're describing is, "It's not just a score that is only looking very surface-level. It is a methodology and you have to follow that methodology through and do continuous improvement. Otherwise, it's pointless."
The score is pointless unless you're doing something to change the score. I've seen it work at many companies which is why I believe in it. As I do research on different companies who are using it and they tell me how they're using it, we see a lot of companies now even using it internally. Dell uses it for 360-degree reviews where they will ask people to be like, "How likely would you be to recommend Dell as a place to work?" They can tell attitudinal feelings about the company, but then they will also say like, "How likely are you to recommend your manager to another employee as someone to work for?" Now you're getting feedback on managers, directors and leadership. They have eNPS, employee NPS that they do. They will tell you the results that they've gotten and it's super impressive.
This has been an inspiring and stimulating conversation. I'm sure that our readers got tons of value from this. If somebody wanted to work with you who is reading this blog, they either wanted to hire you as a consultant or they wanted to bring you in as a keynote speaker. How would they reach you?
The best way is just go to JackieHuba.com. On the Contact page is all of my information about how to get ahold of me.
They can also buy your books. Did they buy them from JackieHuba.com or go on to Amazon?
The best place to buy books is still Amazon.
Thank you so much, Jackie. Thank you, readers. Now it's time to take action from what you've learned. Do something to shock and awe your prospects, your customers, and turn those retentive people who are continuing to buy from you into evangelists. We'll catch you on the next episode of Marketing Speak.
Important Links:
Your Checklist of Actions to Take
☑ Aspire to be remarkable. Do what it takes to be creative and to push boundaries.
☑ Use email, online communities and social media to my advantage. While there may be different channels available for us, Jackie thinks email is still one of the most effective marketing tactics we have.
☑ Constantly reinvent my marketing strategy to keep my customers engaged.
☑ Never be afraid to take risks. Great opportunities await for me only when I have the courage to get out of my comfort zone.
☑ Leverage my connections to amplify my reach.
☑ Focus on building a set of loyal customers who are willing to get involved and get the word out.
☑ Consider direct mail as one of my marketing strategies. It might be costly but if executed properly and creatively can be a great talk trigger opportunity.
☑ Aim to provide a genuine marketing content. Humanize my connection with my audience. After all, people like to do business with people and they want to root for people.
☑ Recognize the difference between customer retention and customer loyalty. Customer loyalty is not a rewards program or an incentive program. It's when a customer is referring us and become our raving fans.
☑ Make sure to grab a copy of Jackie's books: Monster Loyalty: How Lady Gaga Turns Followers into Fanatics and Creating Customer Evangelists: How Loyal Customers Become a Volunteer Salesforce.
About Jackie Huba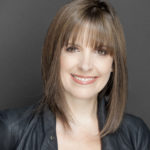 Jackie Huba is the author of four best-selling books, including three on customer loyalty. Her book Monster Loyalty: How Lady Gaga Turns Followers into Fanatics as hailed by Publishers Weekly as "a thought-provoking, well-executed look at one of the biggest music sensations of this generation" that "deconstructs Gaga's strategies and offers advice on how to Gaga-ize any business." Jackie coined the
term "customer evangelism" with her first book Creating Customer Evangelists: How Loyal Customers Become a Volunteer Sales Force. Her research on highly engaged customers led to the theory of the "One Percenters," a small but very influential part of one's customer base, outlined in her book Citizen Marketers: When People are the Message. Her latest book, which helps people be more fearless in their lives, is Fiercely You: Be Fabulous and Confident by Thinking Like A Drag Queen, which was endorsed by none other than the top drag queen in the world, RuPaul. Jackie is also a Forbes.com contributor, a sought-after keynote and TEDx speaker, and her work has frequently been featured in the media, such as The New York Times, BusinessWeek, and Fast Company. She is an 11-year veteran of IBM and resides in Austin.