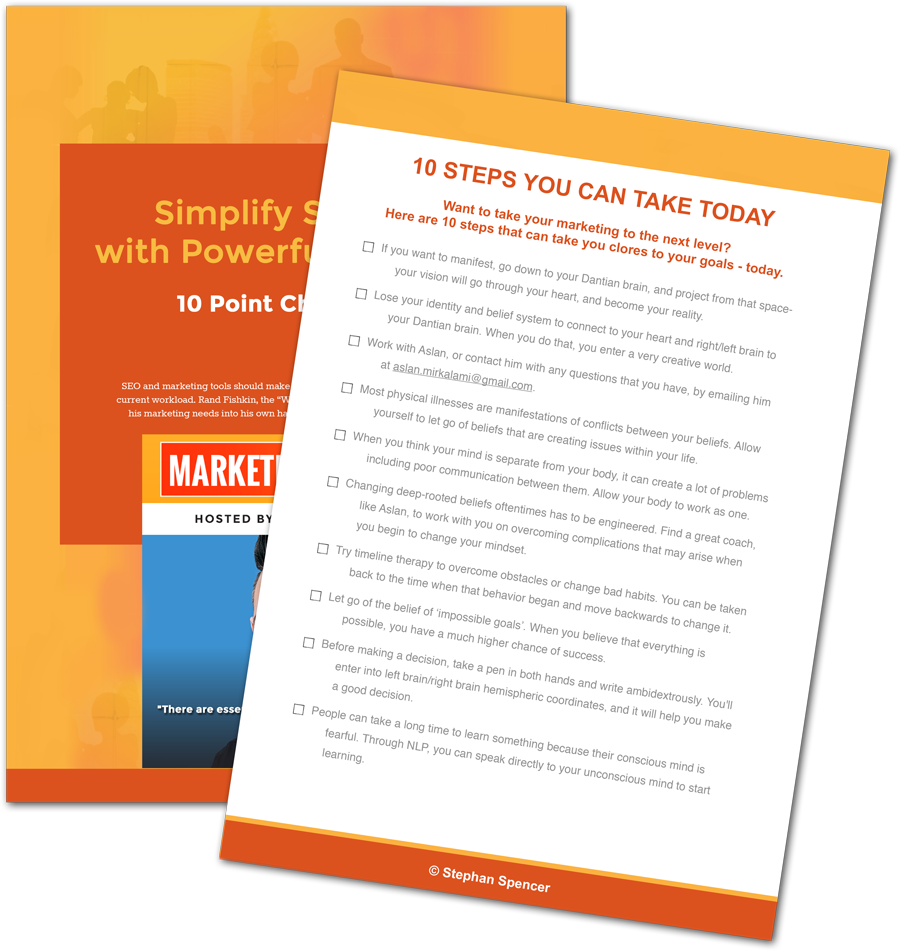 Get into action! Download your FREE Checklist
Put the most important tips from this episode to work and take your marketing to another level! Get your free 10 Point Checklist for your next actionable steps.
This Week's Guest:
One of the big challenges in today's marketing world is not only getting people to sign up for your online courses and trainings, but also getting them to follow through and actually participate. One strategy for keeping people engaged involves using micro-commitments and macro-commitments as motivational tools. If that's something you'd like to learn more about, you're in the right place!
Troy Dean, today's guest, is the cofounder of WP Elevation, an online program and community designed specifically for WordPress consultants. He's passionate about helping WordPress consultants build successful businesses and has discovered innovative ways to keep people motivated and engaged. In fact, his online courses boast impressive completion rates of over 70%. Today, he'll be sharing his tips and insights into how you can achieve amazing results.
Find Out More About Troy Here:
Troydean.com.au
WP Elevation
Troy Dean on Facebook
@troydean on Twitter
Troy Dean on LinkedIn
In This Episode:
[03:12] – Stephan talks about the business he built and explains that the reason he couldn't sell it was that he was inextricably linked to the businesses and no one wanted to buy it without him.

[04:40] – How do you introduce scale into a business that is normally trading time for money?

[08:16] – Troy talks about launches for online courses, which he says are bedazzling and blinding for many people.

[13:31] – We hear about how Troy's launch strategy is similar to, and differs from, Jeff Walker's strategy.

[16:10] – Troy offers more details about the length and cost of his course, and what happens after you finish the course.

[17:38] – Troy's intention is to change people's lives, not just to make passive income, he explains.

[19:05] – We learn about the progression of Troy's business and program. Troy then talks about micro-commitments and offers a specific example of how he uses them.

[23:32] – Where do macro-commitments factor into Troy's strategy?

[25:30] – What technology is Troy using to run his learning management system? Troy lists some specific tools, then explains how they interact with each other.

[29:44] – At the moment, Troy is experimenting with

ManyChat

and working on a desktop app, he explains.

[32:23] – Why does Troy create a community inside of his membership site when he's also using Facebook groups?

[35:57] – Troy does three intakes a year, he explains, and they're currently on their seventh intake.

[37:25] – We hear more about Troy's 21-day challenge and what it's designed to achieve for its participants.

[39:44] – Is Troy incentivizing people for taking certain actions during each 21-day challenge?

[41:18] – Stephan brings up

Taki Moore

's program. He and Troy then talk about the tools and systems that they use for their businesses.

[45:57] – Troy talks about how he uses checklists and documentation to ensure everything is done to high standards.

[49:34] – What sort of software or system is Troy using for polling?

[52:15] – Stephan points out that Troy's system is potentially cloneable to other types of verticals. Troy then talks about why his focus has been on WordPress consultants, and what his main difficulty in branching out into other verticals is.

[57:16] – How can people get in touch with Troy if they want to work with him?
Links and Resources