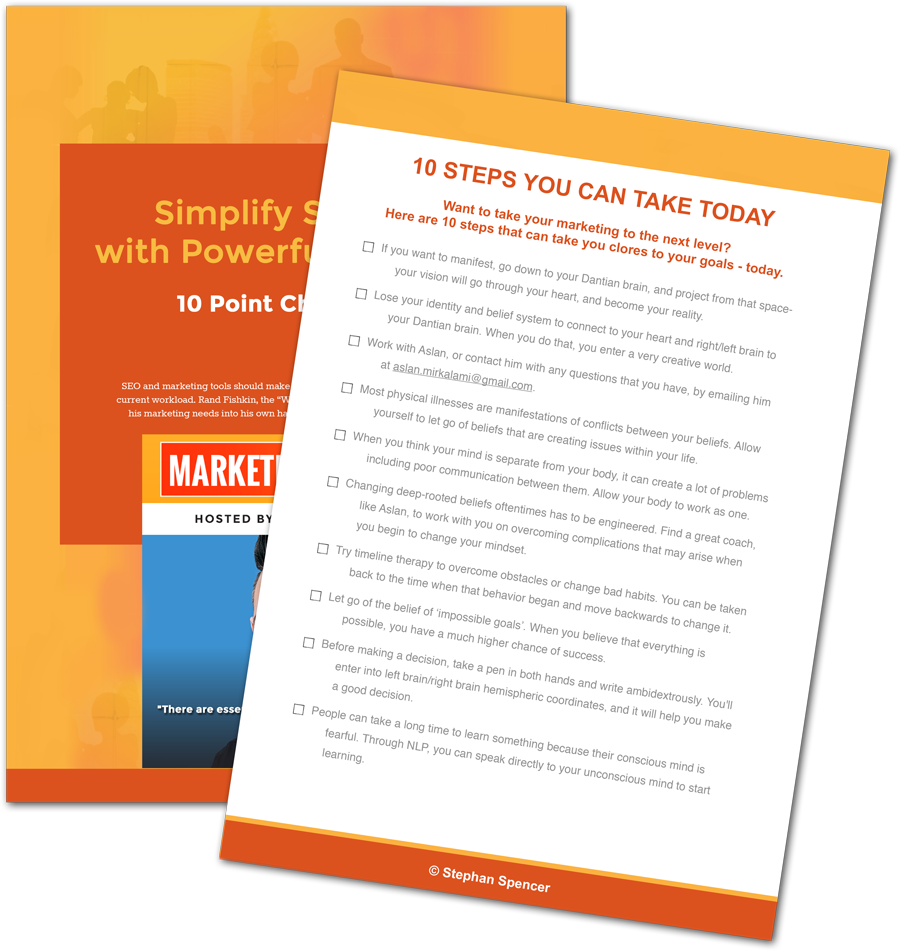 Get into action! Download your FREE Checklist
Put the most important tips from this episode to work and take your marketing to another level! Get your free 10 Point Checklist for your next actionable steps.
This Week's Guest:
If you love sweets, which do you think would be a better option: practicing and developing willpower by keeping a bag of candies in the house but only allowing yourself to eat one a day, or not bringing candy into the house at all to avoid expending your willpower reserves? While this podcast is about marketing rather than dieting, this is a perfect analogy for social media in terms of having apps on our phones and constant easy access.
In today's episode, Gavin McGarry and I take differing stances on this question as part of a conversation that covers social media, various types of groups, the differences between generations, the future of augmented reality, and much more. And Gavin is an expert in these topics; he's the founder and president of Jumpwire Media, a social media agency that does community management for clients including Coca Cola, the BBC, and Katie Couric.
Find Out More About Gavin Here:
Gavin McGarry on LinkedIn
@gavinmcgarry on Twitter
Jumpwire Media
info@jumpwiremedia.com
In This Episode:
Links and Resources:
Gavin McGarry on LinkedIn
@gavinmcgarry on Twitter
Jumpwire Media
info@jumpwiremedia.com
Kevin Kelly
Deep Work
Cal Newport on the Optimized Geek
This American Life
Augmented reality
Virtual reality
Snapchat
Snap Spectacles
Aikido
Hyper-Reality
LinkedIn
PewDiePie
WeChat
The Great Suspender
Email Hunter
ContactMonkey
Angela Lin on Marketing Speak
Hootsuite