Operations and marketing go hand-in-hand. With operational excellence, you are in a position to scale your business as you increase your leads and sales. Conversely, if the operations side of your business is a hot mess, then you are hamstrung in your growth.
My guest today, Lloyd Thompson, is an expert on operational excellence. Lloyd is the founder of VirtualDOO, a firm that provides fractional DOOs (Digital Operations Officers) to agencies and online businesses. Lloyd is also the author of 9 Ways to Leave Your Day-to-Day Operations.
Lloyd helps busy business owners get out of the daily operational management so they have time to focus on their passions, strategy and acquiring new business.
If you're ready to learn how to go from a scattergun approach to operating with laser-like precision, stay tuned; this episode is going to deliver some operational enlightenment.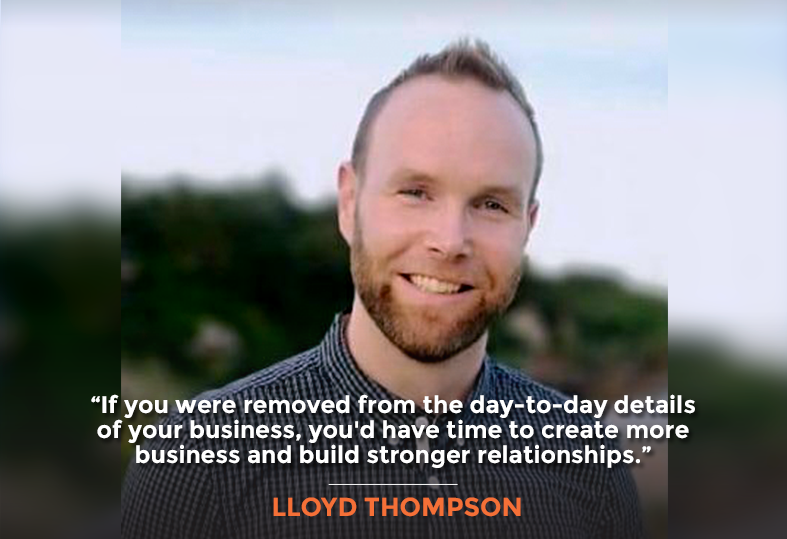 In This Episode
Lloyd, it's so great to have you on the show.
Thank you so much for having me, Stephan. It's a real honor.
We know each other through our mutual friend, James Schramko, who's been a guest multiple times on this podcast and my other show, Get Yourself Optimized. He's a great guy. He always steers me in the right direction when I ask him for referrals and recommendations.
We worked together for a while. You were a fractional COO for my SEO agency. If you could explain to our listener or viewer what a fractional COO is, fractional DOO, fractional CMO. And why would someone want to have a fractional person or team versus having a full-time executive on their staff?
Sure. I might rewind a bit about our mutual friend, James Schramko. That explains this story better. I came to meet James Schramko in the sea of all places. We're both surfers. Around this time, for 20 years, I'd been in the corporate world, leading large global teams remotely.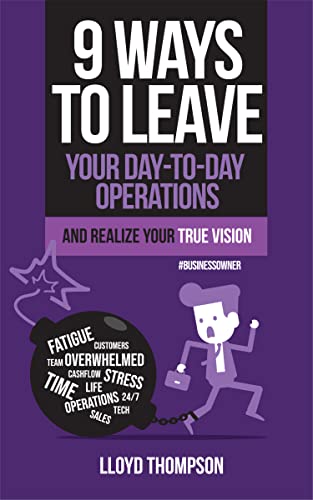 I've been thinking to myself. Wouldn't it be great if I could continue to work remotely? I like working from home. I like going surfing before work. That was my agenda. I like that flexibility to be wherever you are.
I've never been someone who's believed much in the line of sight management. So, through a coincidence in the universe, I met James in the sea. I had been giving hobby surf reports for a year before. James had subscribed to an Instagram page of mine, where I'd been uploading pictures of what the sea was doing along with a short caption. It's two or four feet, and I'd take this type of surfboard.
One day I saw him in the sea and recognized his face because he followed my Instagram socials. I said, "Are you that business coach guy?" He says, "Yes, I'm that business coach guy." I didn't know much about how big his following was. I didn't know that it went larger than Sydney. Of course, now I do appreciate that.
I said, "Perhaps you can help me. I have these skills. I lead large teams and oversee projects and operations. I drive process improvement. I've been doing that in the corporate world for a long time. What can I do? How can I start a business to continue working remotely, which I really want to do?"
He said, "I think you can do something with those skills." He led me in the direction of a book called Rocket Fuel, written by Gino Wickman.
Gino is a past guest on my other show, Get Yourself Optimized. Amazing guy.
I love his books. I have to thank James for pointing me toward Gino Wickman. Gino Wickman's writing of such a great book instantly resonated with me. Rocket Fuel, for the viewer or listener, is a book that describes a relationship between the visionary and the integrator. That term, integrator, was unfamiliar to me.
Finding a leader who can communicate well with your team is an art.
Click To Tweet
When I hear that word, I think of some technical role. But in this case, he's talking about a COO. So I use the term now director of operations because it saves a lot of explaining what that person will do.
It describes quite often the visionaries as having a bazillion ideas. They're super creative. This is their special power of why they were able to start a successful business in the first place. But often, running the day-to-day operations destroys their soul, or it's not their strong suit.
Enter the role of someone who's a little bit more systemized and organized, and that person is the integrator, who will lead the team, oversee projects and operations, and drive process improvement. So I set about becoming a fractional director of operations, not just serving one client but multiple.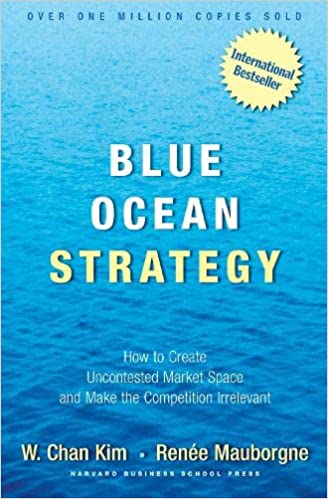 Going back to your question, why would someone go with a fractional director of operations, integrator, or COO, whatever we want to call them? There are a couple of reasons. First, they may not have the budget to want a full-timer. It might be good for a smaller team where they want to try out the role. Another reason is that they don't want to give away stake or equity in their business because it's quite a senior role. After all, this role reports to the visionary and will run the team beneath them.
Quite often, if someone's going to be full-time, they will ask for a stake or equity in their business. The model that we're offering, and I can't speak for all fractional businesses, but the model that we run is where it's a month-to-month subscription. They can bring us in, help iron out the bumps in the road, or even help them prepare someone in their team to sit into that role eventually. I've done that a couple of times.
Try out the role, or they're just not big enough for a full-time DOO yet. It gives them a choice for a subscription model and someone who's had the benefit of running multiple teams doing similar before. They instantly get someone who's got experience running similar businesses.
The model of having a visionary and an integrator working hand in hand in the company that's part of Gino Wickman's system or operating system for a business called EOS, Entrepreneurial Operating System. Would you recommend Rocket Fuel as the first book for somebody to read to get familiar with EOS and this whole approach? Or would you recommend Traction as the starting point for this other book?
I would start with Rocket Fuel. It explains that interaction well. Traction, later on, is going to explain what should a director of operations do if they're going to do this well. I've moved away from calling ourselves an integrator because we don't strictly follow EOS. I give a lot of credit to Gino Wickman. That book is amazing. Traction, in particular.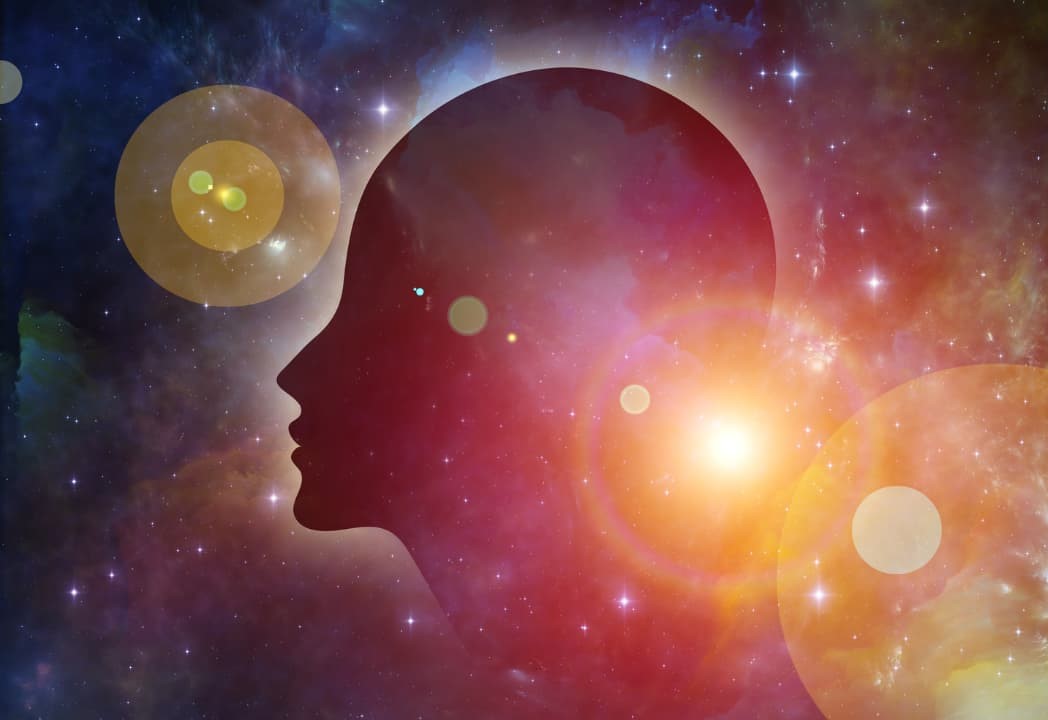 I've looked at other ways of doing this and scaling up, which came before and how Verne Harnish took from the Rockefeller Habits and distilled that. Also, I've seen different methodologies work well in the corporate world, which we've just simplified. But certainly, the core of what we do or to understand how the exchange or relationship should be between a visionary and an integrator, I would go straight to Rocket Fuel.
What is the difference between scaling up in Verne Harnish's methodology and system versus EOS and what Gino Wickman has come up with?
Scaling up is aimed at slightly bigger organizations. There were some extra things in there more about strategy. If you're looking at Traction, they're not so much focusing on the strategy. The visionary will handle that, or scaling up is also focused on. This is what you, as your business, should do holistically.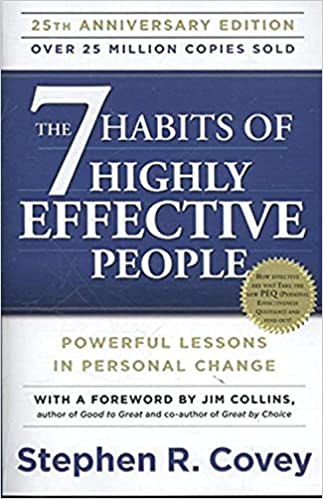 In our case, I would be closer to the EOS Gino Wickman camp. I like that point of difference. I like it where the visionary focuses on strategy and stakes the tree for new business. In our case, the integrator or director of operations is looking at the internal running of the business, how to run the team, how to run the vendors, and get those bumps smooth.
Yeah, I got it. Cool. What would you recommend as an approach to project management if you have one, whether you call them an integrator, a director of operations, a COO, or whatever? What would you say is part of the project management side that a project manager would do versus what's more high level and appropriate for that higher level executive because they will be paid more than a project manager? Where's that line? How do you decide what goes where in the organization?
For us, we decide the scope based on the size of the team. Our operations director will be much more hands-on if we deal with a small team. The smallest teams we would deal with are about teams of five, in which case, you wouldn't have a separate project manager and a director of operations. In that case, we would look for the director of operations to be quite hands-on.
In saying that, how we do it is we have a partnership. We have a director of operations, who is, as I said, on a fractional basis. I also have my team in the Philippines. They can provide a lot of support with some of the more repetitive sides of it.
For example, if the team was using some task tracking tool, which if they don't, that would be one of our recommendations, for example, Asana, ClickUp, or Trello, then we might have one of our people in the Philippines looking through that board very regularly and making sure it's up to date. So there is a good level of detail or tasks assigned.
What I've seen before when I've gone into businesses is that the founder is incredibly hands-on, and they are scatter gunning the team with tasks. It feels like the emergency department.
Going back to the original point, how would you put that distinction in there? It depends on the team size. When you're looking at, now, a team of 20 or 30, that director of operations, they're just going to be dealing with people at the highest level, the team leaders, if you like, the head of marketing or head of sales, the operations leads, then you would have a dedicated operations lead and finance. They would remain in that place and then guide the operations person on how they will get their ship in order if it's going a bit off course.
How does bringing on a director of operations, fractionally as a starting point, be full-time later on as they grow? How does that change the nature of the company's ability to market effectively in the marketplace?
This is really about time for that business owner. If I'm looking at that classical relationship as them being high visionary, who's going to be focusing on strategy, relationships, and shaking the tree for new business, then that's the key biggest thing that we are going to be saving them. We're looking at what they're doing. How can we get those tasks away from that business owner? Is that something that we can automate? Is that something we can delegate? Is it clear who in the team that that currently belongs to?
What I've seen before when I've gone into businesses is that the founder is incredibly hands-on, and they are scatter gunning the team with tasks. It feels like the emergency department. So what we try to do there is find a way to extract them out of that. They are now focusing on the highest-level tasks. Imagine how much more revenue they could bring in if they're not doing those long days and scatter gunning the team with tasks.
Typically, what that involves is putting rhythms into the business. Those rhythms do not depend on that visionary. They might be a team meeting where we're looking at the reds and greens of the business. Putting in some scorecards and looking at, what are the sales numbers? What are the marketing numbers? What are the reds and greens coming out of operations? What are our financial numbers?
We're putting those things into a dashboard. Going around the team, looking at what assistance they need to make those reds a green, and putting in other rhythms like retrospective so that they can go back to things like their operational procedures. When there's an issue, go back and improve those processes. We've learned from the things that were red and making those green.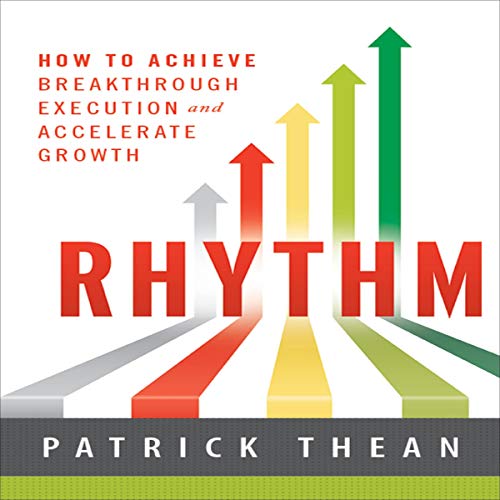 Ultimately, it's about time for that business owner. It's about smoothing out those operations. It's about driving process improvement so that the business can scale.
One of the other surprising sides of this I heard from our client the other day is that it gives that business owner emotional bandwidth because they're less involved with the team's daily operations. They're no longer looking at different team issues. Instead, they're dealing more with their counterpart, the director of operations.
They suddenly have more emotional real estate, which they can use to focus on their creative side and bring more business in. Just think. If you were removed from the real innards and inner workings of the beast of your business and had much more time, you'd be able to create more business and build more relationships.
You mentioned a word that caught me. I want to dig into that to see if it's because of the book I have in mind, but it's the word rhythms. You mentioned having rhythms. The book that I'm thinking of is by Patrick Thean, and it's called Rhythm. Are you familiar with that book?
I'm sorry, I'm not, but it will go straight on the to-do list after this. That's an interesting book.
You will enjoy that book because it is all about systems, processes, and achieving growth through those systems. It's like the rhythm method or whatever is what he teaches. It's got 4.2 stars on Amazon with a 192 rating. There's a think, plan, do rhythm to fire up and maintain great execution, practical tools you can use immediately, and habits you should build to achieve your breakthroughs.
A lot of the books that I like are the ones that are very people-centric.
Yeah, that sounds like something in my vein. A lot of the books that I like are the ones that are very people-centric. While I'm talking about systems, often people can bring in a system, but they struggle to make it stick with the people.
The real art of what we're doing is finding a leader who can communicate well with the team and get their buy-in so that they're all rowing in the same direction. That's the real part of this. Either I talk about rhythms, or I might talk about systems that we put in place. The most important is getting the team on board and bringing them all in. That's where I put most of the focus on our business.
It's funny that you said people-centric because I want to share a book recommendation I got from James Schramko to tie back into earlier in this conversation. It was a fabulous life-changing book for me and for others who I've recommended it to. It's very people-centric. It's a bit woo-woo, which James isn't known to be a woo-woo kind of guy. He's heartfelt, and he's a deep guy.
I took that book recommendation seriously, and it's been really powerful. It's called Ho'oponopono: Your Path to True Forgiveness. It's by Dr. Matt James. Ho'oponopono is all about forgiveness. It's a prayer from ancient Hawaiian culture.
It has four stages or parts to it. It's very simple. (1) I'm sorry, (2) Please forgive me, (3) Thank you, and (4) I love you. It doesn't need to be in any particular order. It doesn't need to be just said as that. It could be just the scaffolding of an entire conversation. It can be used with oneself when you're dealing with grief, the loss of a loved one, you're not coping well with that loss, and you let that person go through a Ho'oponopono process.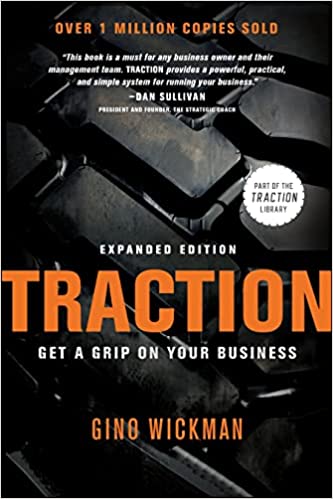 It's not just for conflict resolution. It's much deeper than that. It's very, very powerful. You can use it as a scaffolding for an entire conversation, let's say, with a staff person you're having performance issues with.
You could use it to reconnect or regain rapport with someone you fell out of their favor or vice versa. On the other hand, it could be a competitor. I'm sorry. Please forgive me. Thank you, I love you. It's really amazing. I highly recommend it. It's not a big book.
I love that. I'll get into it. That's the thing that you said, heartfelt, which was a word that resonated with me. In my business, one of our core values is heartfelt and humor. That's a style we adopt internally in how we work together and with others.
If I'm trying to get to the root of an issue with working with a team or something, I'm not going in there with a stick or anything like that. I go in there to understand what's going on in their mind and find out how they feel about things. If you sit down, listen, and seek to understand, there's normally a common path ahead, and it's just working that out.
That's what the key is. When trying to bring people on board, I generally don't come up with solutions. I asked them how they would come up with a solution and led them. I might have a solution in my mind about how I would do something, but I don't hold that tight and close to my heart. So I've thought through some processes to go over here. That's the outcome I'm looking for.
In my business, one of our core values is heartfelt and humor. That's a style we adopt internally in working together and with others.
I asked people questions that I might have gone through. Through asking those questions, they get an insight into my thinking, but they might lead us to a completely different outcome, which they've convinced me of along the way, and they convinced themselves.
I tend not to push my view on something. I know what outcomes I'm trying to get. That's an example of a coaching style I would use to lead us in a particular direction. That's how I get buy-in. It's really powerful.
That's one of The 7 Habits of Highly Effective People, a great book by Stephen Covey. Habit five is to seek first to understand, then to be understood—the habits of ethical communication.
Yeah, a great book.
You mentioned core values, and humor is part of that. What are all of your core values? How did you come up with those? Did you have a brainstorming session with your team? Did you get in your ivory tower, design them all, and then announce them to the team? How did that work?
These core values came from my experience in the corporate world, like the absolute. I've got four. I'll get there in a second. That came from core values that were important and should be said, which I had repeatedly used and evolved in the corporate world, when I brought the root of some of these because the title of these has changed, perhaps a little bit since having my own business due to the influence of others.
They've changed, but the root of it came from my experience in the corporate world. So let's go with the first one. One of them is heartfelt and humorous. That one started as fun. Originally, I didn't have that in my business, but I talked about it a lot.
I don't push my view on something. I know what outcomes I'm trying to get, and that's how I get buy-in.
When I onboard people, I want us to be having fun. When we talk with our customers, we speak to them as if they are friends because I hope they are friends. We listen to them. I talked about it a lot.
Someone said, you talk about this all the time, shouldn't there be a core value? That was core value number four, and I now like to make that number one, not that there's any specific order to this because that's a great way to start.
Over time, and this was my stamp on it, I rebranded that to heartfelt humor. Because of some of my spiritual enlightenment, heartfelt has been something that's become important to me. That's how that has evolved through conversations with the team.
Another one I have, I can't remember the original title of it, but now it's called grab it and run with it. What this is about is it's about ownership and initiative. The initiative comes up again and again. It's a bit cliche, but grab it and run with it is talking about, "Hey, look, I'm giving this to you, this is your error, it's your baby, this is your thing."
In saying that, I'm not throwing you in the deep end completely insane, "Go swim. I'm not here. See you later." I'm here to help. I want you to run it. I will give you outcomes I want you to try, but I'm here to support you. It's about the initiative.
I feel that sometimes initiative is an important core value to put in there because it's one that I often have to provide, not so much in my business, but I've had to provide feedback to others in their businesses about the initiative. This goes back to what I was saying a minute ago about coaching.
Ensure continuous improvement and growth by assessing your team's needs. Turn those red deficits into green profits!
Click To Tweet
Some business owners have this problem where they are frustrated because they feel like they're making all the decisions. I often say, "I think you might be the problem." That's a shock for them. I say, "Because you're training your team that when they come to you with a problem, you're giving them the solution." You need to return to them and say, "Hey, you know what, when you have a problem, I want you to have a crack. You might not know the solution, but have a crack at the solution." This ties back into that coaching piece I discussed earlier, asking them questions.
If they don't get into that rhythm of having some pre-thought about just trying to come up with a solution, that's where I might use my core values as feedback to them and say, "Hey, look, reference point, our grab it and run with it, or our initiative type core value, where I want—"
Smash and grab the window.
Some business owners have this problem where they are frustrated because they feel like they're making all the decisions.
Smash the short window, grab it, and head away. Go back to smash and grab. Let's use your core value. I've seen that in various permutations. There's never quite smash and grab. I see that one in different businesses. I know another business owner. He's got this one, batteries included, I really like that, but I've got smash and grab now. That's my core value.
Another one I've got is this Japanese word that I can't escape from. I love it, kaizen, making a small change, a small improvement. A lot of what we do is about constantly improving, not just the businesses we work with but ourselves. Constant kaizen.
I'm always looking for ways to improve my own business, VirtualDOO. I'm telling my team, "Hey, I want your feedback. I don't know all the answers." Every player that comes into our business has got fresh ideas and fresh perspectives. I want to listen to them. If someone altered one of our core values or added the core value of fun, that's the feedback I want. Constant Kaizen, making small improvements constantly, both to our own business and to others.
By the way, that's your reason for being. Life purpose, and that brings you your bliss. That's a powerful Japanese principle.
I think of that Venn diagram with all those overlapping areas, your passion, what you're good at, what the world needs, and then you are in the middle. So, Ikigai, this is it, your superpower. This is what you bring to the world.
Right. It's what you love. It's what you can be paid for, what you're good at, and what the world needs. Those are the four circles. What you love and what the world needs that overlap in the mission. What you love and are good at that overlaps with that passion. But if all of them overlap, that's your Ikigai.
I love that.
The other Japanese word you may be familiar with is Kintsugi.
I know this one, too.
Okay, why don't you explain that then?
It's an ancient art of Japanese pottery, where if the pot has been broken, they use gold to repair the seams. It's this wonderful metaphor. If I was to look at this as a person, perhaps your scars are the thing that is the most beautiful thing about you, perhaps your faults.
Embrace your flaws because it's something really beautiful about yourself.
You've gone through these various challenges in your life. Don't sweep up under the carpet. Don't discard that pot. This is you; embrace it. It's something really beautiful about yourself.
Yeah, embrace it and celebrate it.
Celebrate it, although I once had a girlfriend I told that to. She said, "Lloyd, you'd be made of gold."
Did you take it as a compliment?
No, it was a brilliant off-the-cuff remark. Let's celebrate that witty comment that she made. It wasn't intended as a comment. She's an ex-girlfriend now, but there we go.
Funny. It's celebrating the imperfections, not trying to sweep them under the rug. It's also not tossing everything out because it's broken. You're not irreparable; you're not broken. It's at a level beyond resilience. It's like anti-fragility. If you're antifragile, you get stronger and more valuable through the breakage, the challenges, and the traumas.
I might come away from the reference of how you described that for a minute. I spoke to a business owner the other day. He has three businesses. I listened to how he evolved these three different things.
He said, "Being a business owner is about breaking through walls and being kicked in the privates repeatedly and getting up from it." I said, "I've never heard it." He's like, "Yeah, there's another kick in the privates and getting up again." That was a very funny way to put it. He's got very good at building resilience to get where he is.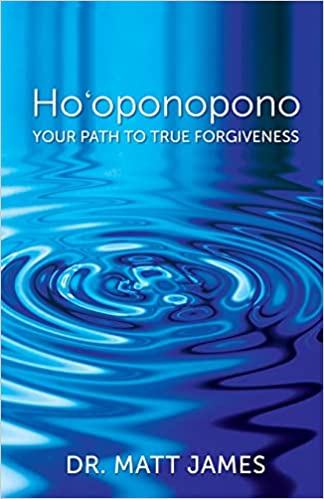 You get in life what you pay attention to and what you expect. If somebody leaves the house every day with a bulletproof vest on, the universe feels obliged to provide an opportunity to use that. If that's his model of the world and how the universe works, by goodness, he will get a kick in the privates a lot. That's not a great way of looking at life. I wouldn't advise that.
He had a very dry humor about it, but there was some truth to his statement.
Here's the thing. The subconscious does not get the humor, especially self-deprecating humor. The irony is when you think you're being clever and witty, and you're simultaneously manifesting the reality you don't want, how many of us want to get a kick in the privates? I don't know anybody that wants that, but you attract that into your experience by expecting that to be the way that the world works. That rubs me the wrong way. I don't think it serves you.
Yeah, not necessarily a healthy view. It's so much better to be positive if you can be.
You can always be positive because that's the one thing that nobody can take away from you, your state of mind, your positivity, your choice in being kind, loving, connected to God, and all plugged into the fabric of creation. So when Viktor Frankl was in a concentration camp, he wrote the book.
I know the book you're talking about. The title escapes me. I heard something super powerful came away from that one for me too, which was how he observed that the people that survived were the people that found purpose.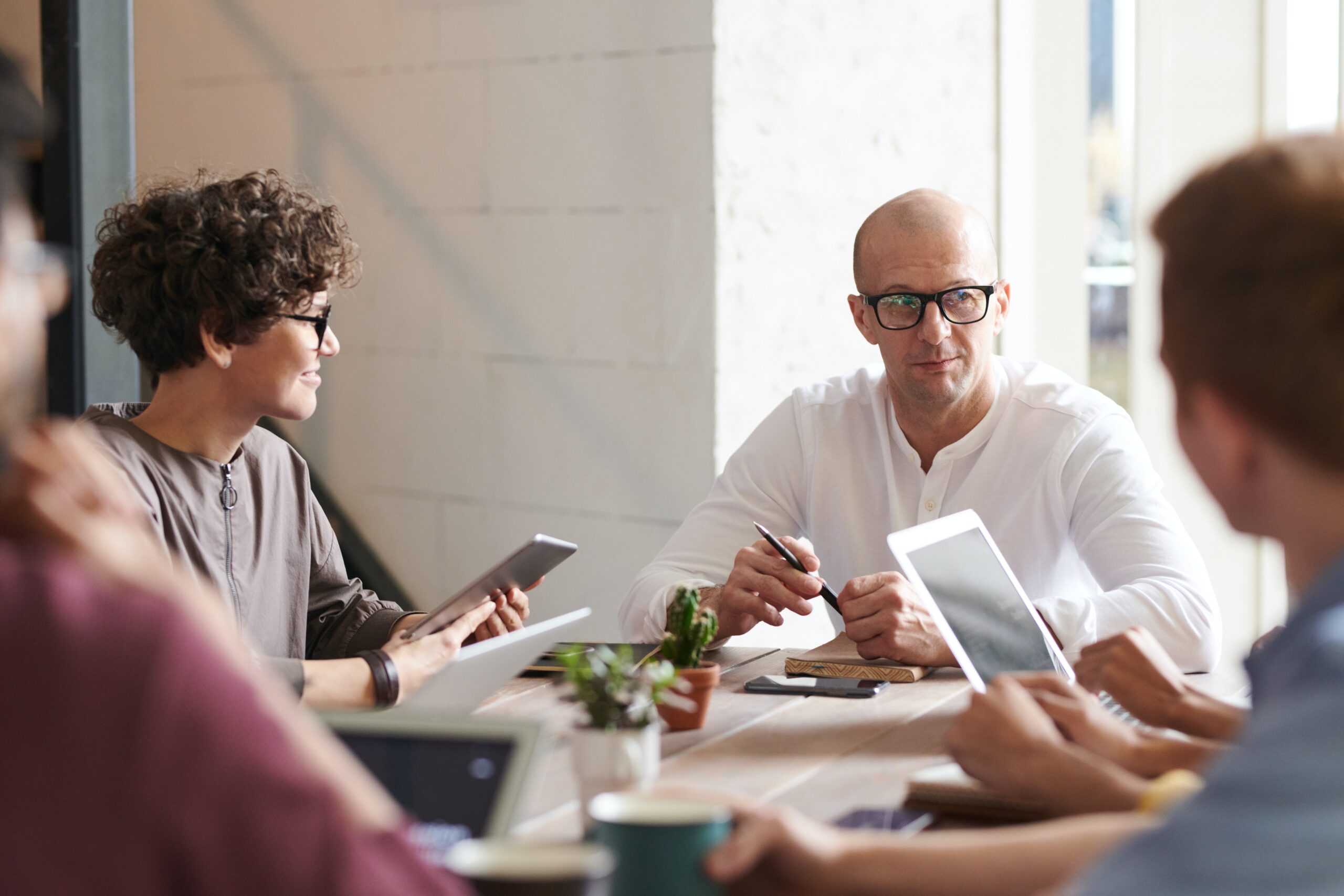 Man's Search for Meaning is the book. Of course, he could look out the window or whatever he had to look at and see the positive. But, from what I recall, he did have a window to the outside, and he could see a tree. He could see the majesty, the beauty, and everything of this physical existence in that tree, even though he was gone through hell.
They couldn't take that away from him. What was in his head, in his heart, and he connected to daily by looking outside at the tree, he could withstand whatever tragedy, heartbreak, and difficulty he faced.
That's amazing to hear. When I look at stories like that or listen to stories like that, I think about my small concerns. This is absolutely minuscule. I look at it from the perspective of the world, the size of the world.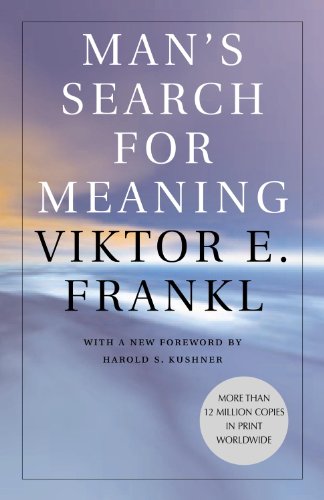 This was a meditation by a great Stoic, Marcus Aurelius. When he used to have a challenge, he would have a top-down view of himself. This was his meditation, and it's so incredibly relevant today.
He'd have a top-down view of himself and think, "Okay, this is me having this small drama right here in my house." Then he'd zoom out in his mind and see the town. Then he'd zoom out, and he'd see the country. Then he'd zoom out and see the world. Then he'd zoom out and see the universe or his view of it and think, that's how big that problem is. It's a wonderful meditation.
Any of the thoughts that I have which are negative, I flip the switch and think, there's another narrative here. The mind is a terrible master but a great servant. If you let it do all the driving, it might take you on autopilot, and you shouldn't end up. If you say no, there's a much better way to look at this thing. That act of reframing takes you to a better place.
It reminds me of an Albert Einstein quote, what you just said about the servant. "The intuitive mind is a sacred gift, and the rational mind is a faithful servant." But, unfortunately, we have created a society that honors the servant and has forgotten the gift.
What a wonderful thinker.
That's a great point; we're the thinker. We're not the thinking; we're not the thoughts. We're not our body; we're not our thoughts; we're not our mind. What are we? We're the person or the being having the thoughts. We're the being occupying the body.
We're separate from that; we're not that. That's not our identity. That's what Marcus Aurelius was getting at from what you were describing. It connects to that bigger definition of self.
He's someone that I'm a fan of. What's it like to be a fan of someone from 2000 years ago? Of the Stoics, he's just the king or the emperor of punchy one-liners that he wrote for nobody else. They weren't meant for anyone else. He wrote them down, put them on his bedside table, had meditations, and left them there, and later they were discovered. They are just absolutely.
Don't talk about what it is to be a good man. Just be one.
One is, don't talk about what it is to be a good man. Just be one or something along those lines. Just be one. Here I am talking about it. I think, "Wow, isn't that immensely powerful? Just show people the way. Show them what good looks like." That's so powerful. Marcus Aurelius, I'm a huge fan.
That's what you do in business, life, family, and intimate relationships. You be the person that you want to see in the world. When you're parenting, the kids aren't learning what you tell them. They're learning from your modeling. So you got to be the thing you want to convey.
On the flip side, you got dysfunction that happens in business. Are you familiar with the book, The Five Dysfunctions of a Team?
No, I will come away from this podcast with a reading list.
That one is a must. That one has 12,000 ratings on Amazon with 4.6 stars. That's a big one. I won't spoil it, but it's a very powerful book. So let's zoom out here and get to some of the systems and ways.
If you're in the weeds, let's say you're Marcus Aurelius, and you're zooming out. We're zooming out past all the different to-do lists, tasks that are, I don't know if you're a marketing assistant, a consultant, a business owner, or what, as a listener to this podcast, but you are working on your to-do list. So what's the equivalent of Marcus Aurelius zooming out to the universe level, and you can see the bigger picture and all the interconnections? You can see the Ikigai of how all these interplay.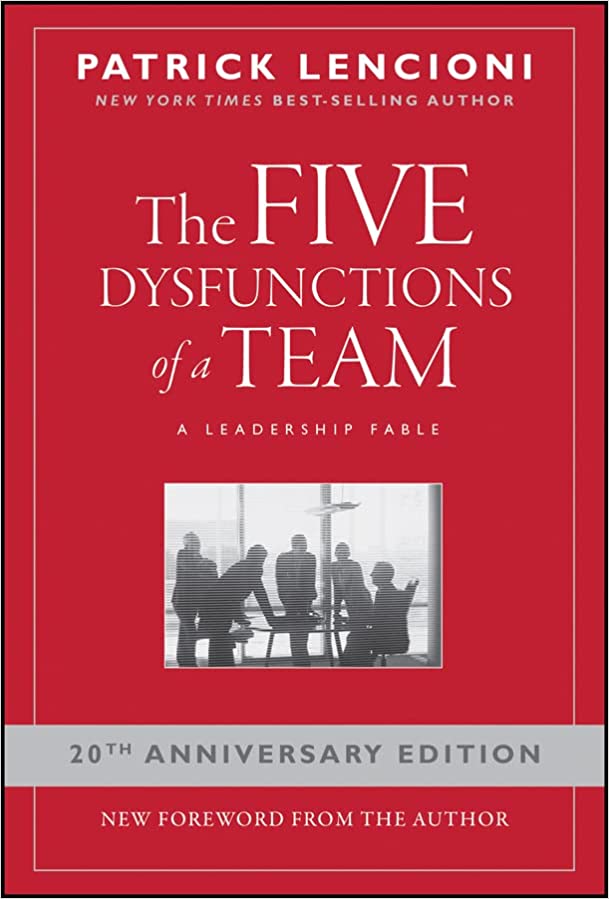 Your actions lead to equal and opposite reactions, the karmic imbalance, or whatever. So all of the different personal relationships at work or with your team or your business, how you serve your customers or clients, how you're marketing your services or products, I imagined some web of life kind of thing zoomed out, and you seeing how everything works.
Suppose somebody who's a very structured system person would appreciate that analogy. They'd be able to expound on that further. You're a systems guy, so why don't you take it from here?
The visionary is the person driving a car. The director of operations is like the suspension if you like. I describe what we're doing by taking that steering, passing on that steering down to the wheels, and making the bumps in the road smooth. They sit in between that visionary, like the suspension and the team.
There's still communication and steering coming down, but we're making it smooth. The visionary is choosing to steer the vehicle where it needs to go. It's their vehicle. That director of operations is just ironing out the bumps in the road, making it smooth, listening to the steering and going from there.
Okay. Where's the customer or the client? Let's say they have a suite of services, an agency, for example. Expanding on that analogy, where are these clients? Where are the prospects? Where is the rest of the internal team, internal stakeholders, the staff doing the hard yards, the groundwork?
You're testing my analogy here.
Our businesses should be constantly improving, and we should constantly work to improve ourselves as well. This is how successful growth occurs.
Click To Tweet
That's what I'm here for.
The wheels are the team. They're the team. You'll also have vendors in there. So that director of operations is there to serve the internal team, the team and the vendors.
The customers of that business are outside of that car. That's where that visionary will be—they might use someone like a client account manager, who will be the interface to that car. I can't think what the relevance is, but they're going to be the person outside of the car reaching out to those customers of that business.
An analogy may be intermixed here in mixed metaphors or a bad thing. For example, do you know the red ocean, blue ocean metaphor? There's a famous business book.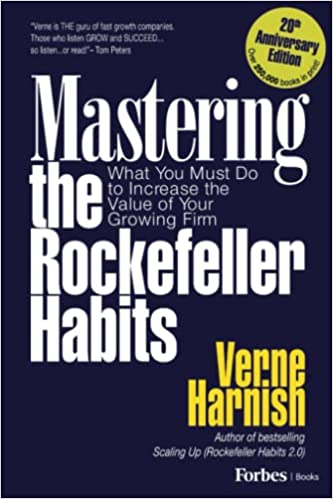 You are going to the blue ocean to get where there's not a lot of competition, there's not a lot of blood in the water with the sharks and everything, but there's a lot of fish there. You're going to where the fish are, but no sharks. That's the blue ocean, not the red ocean where all the feeding frenzy is, all the competition is, and it's a race to the bottom commodity fight to the death on price and all that stuff.
The visionary steers the vehicle toward the blue ocean opportunity with their clients and prospects. The book is Blue Ocean Strategy by W. Chan Kim and Renee Mauborgne.
That's a nice way to put it. Funnily enough, a client account manager. Those are the people that can conserve your external customers. I know one as well. They're also fractional. We come across more and more fractional businesses in this world, not just fractional directors of operations and fractional CMO, but now, fractional account managers—another space I've seen.
We used a fractional account management company for a time before we got a full-time account manager ourselves. Is it the same company that you're thinking of?
I think so. Yes.
Okay. Why don't you give them a plug?
That's Dot & Co. They do a good job. They're based on the East Coast, Canada, but they have a worldwide offering.
Client account managers are the people that can conserve your external customers.
In a few places where we've gone as a director of operations, we say, "Look, just to be clear, our scope is the internal team and vendors, not reaching out to your customers." They say, "What do we do about them? As the founder, I've got limited bandwidth. It can't all be me." "Great, we've got a solution for you; perhaps you should be talking to Dot & Co."
They specialize in agencies and provide client account managers on a fractional basis to agencies like digital marketing firms.
Although my business has had a real pick and mix from ecommerce to relationship coaching, education space, and all sorts, the most typical clients for me are marketing digital agencies. If I might stereotype a bit, these are the mega creative, highly visionary types, who are getting in the sales and the orders, and their passion is not the operation spaces. It just kills their soul to get into that. So they don't want to do it.
I and Dot & Co overlap a lot in terms of our customers. So we make good partners in referring each other to different businesses.
Awesome. You mentioned those tools or SaaS platforms briefly at the beginning, Asana and ClickUp. Where does that fit in? You don't have to fit it into the car analogy. I'm going to give you an easy pass here.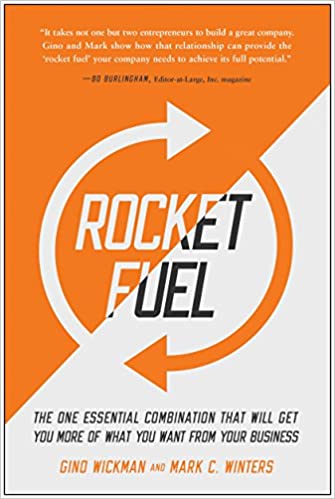 If you're coming into a new organization, and it's a hot mess regarding their project management and systems, let's say they're using Trello. Still, they're not using it to its full potential, it's disjointed and inconsistent in how they use it, and some people are not accountable for putting the status updates into the platform. So how do you get them on the right track? How do you switch them from dysfunctional to functional?
We're talking about the five dysfunctions of a team. That's the dysfunctional project management, client management system to something more functional. Is it really about the platform? Are you switching them from ClickUp to Asana or vice versa? Do you change them to a new set of processes or standard operating procedures? Do you bring in a different tool that's more like a checklist-like?
Again, I take a people-centric view of this. When it comes to the tool, if I've gone in there and they're using a tool, they're probably using it in an over complex, messy way. So, first of all, we can simplify.
You only need two main things in a task management tool. That exists in nearly all of them. Whether you're using Asana, ClickUp, Trello, monday.com, or whatever, there's just an infinity of these things now, then they only really need to have a way to show a priority list so that you can put all of the main things that you're trying to do, particularly that visionary who's got a bazillion ideas. We need to prioritize them, one, two, three.
What item is going to move the needle the most? What's the lowest-hanging fruit? What's the biggest bang for the buck? What is that low-effort, high-impact item that should go at the top? We will work with the founder and get them on that priority list. The first thing that they should have is a very clear priority list. All of them can do this.
The other view is a Kanban board, where you're going to see how this task or ticket flows through different swim lanes, different statuses of its journey, but then you need to look at that and make sure what you've got makes sense, what they've got isn't too complicated so that everybody in the team understands what's currently there, and they can all use it.
Nice use of another Japanese word, by the way, Kanban.
Kanban was straight out of Toyota in the 1970s and is still incredibly relevant today. What I often see is, and I don't say any particular tool, but these tools, these task management tools, are quickly growing amazing new functionality, particularly the visionary types, if they are still hands-on. I want to use every single function and feature that's in there.
Quite often, the best way to handle it is to use the things you need, the task management tool and the Kanban board. Should we put the SOPs into Asana, ClickUp, or whatever?
I opt for the simple because simple scales, people get it. They don't have to be so into the tool. Put the SOPs into Google Workspace or whatever your tool is for document management. Keep it simple and straightforward. In that way, it's easy for team members to get a common understanding.
Prevent people from getting locked into a tool because if you take on every single complex feature of the tool, at some point in the future, you'll decide you don't want to be on that.
Also, the other thing you're doing is preventing people from getting locked into a tool because if you're going to take on every single complex feature of the tool, at some point in the future, you decide you don't want to be on that. So you've just locked in. You've just put all of your intellectual property in there. Whereas something like Google Workspace at the moment, it's very easy. You can zip up and export your whole drive and back it up. Happy days.
Just keeping it simple is the main thing. We are looking in there, simplifying, understanding, and working with a team so that everyone gets to a common understanding of what they're doing and why they're doing it. There's another book reference, Simon Sinek, Start with Why. If you're going to explain to people what we're doing, why are we doing it? That's really important.
When people know why they're doing it, there's a better way. Why are we doing it like this? Now you've explained the more emotional side of this, why. I can come up with better ways to do it. I haven't come from a technical background. I used to be so focused on explaining to people the what. What isn't very emotional for people?
Now I'm finally talking to people about my business, rather than getting into the weeds of team rhythms, where quite often people aren't so excited to talk about it. If I talk about the why, the why is time, making things smooth and scalable. But time is emotional or emotional bandwidth. You're going to have more emotional bandwidth. That's a much better feeling.
Focus on that, and then I can talk to you about the how. How do we do it? Or, putting team rhythms, we work out how your team will work this way, or we use task management tools.
What's an example of you letting your team know why they do certain things in certain ways?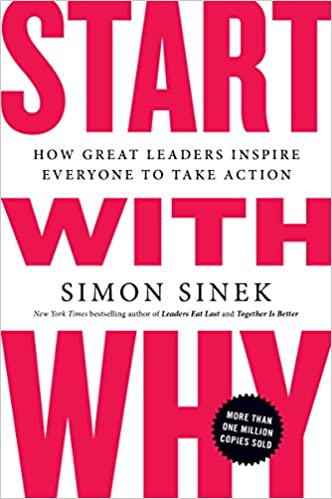 Task management's a good example of that because you can give someone something, and it gets lost. I have seen this come to me from other business owners. I provide things for my team, and where does it go? I'm reminding them.
I'll explain why we need something like a task management tool because for me to come to you and follow up, I find frankly soul-destroying. So I don't want to be doing it. I want you to find a way to put in a system where everyone on my team will be systems-trained.
Quite often, as I said earlier, I won't dictate the system they put into place. These are the things I'm looking for. I would like you to find a way so I don't have to follow up with you. I'll give you a task that can be prioritized and will just get done. Then I can ask them the questions. Okay, what are you going to do?
How have you thought about doing this? How will you ensure it appears weekly, is done weekly, or daily? How will you ensure the prioritization is right and you're not picking up the wrong thing? I'll ask those questions to test what they've put into play. They might go back and have to refine it, and that's okay.
If you go down this road of delegating something, the coaching style I use is its outcome rather than deciding for someone, which is important, to get to that delegating. She can't scale without delegating, so you must make it safe to fail. If they feel like, oh, anytime they come up with a solution, it's not quite right, then I, as the founder, will go back to them and be upset with them. They will lose that initiative and energy, so I must make it safe for them to fail.
And also safe for them to show initiative. There's a famous case of Zappos, one of the customer service reps. It was dealing with a customer, the customer's mother was the person for the shoes that were bought, but she sadly passed away, and she never got to wear them because her feet swelled from the disease. She just never was able to wear them.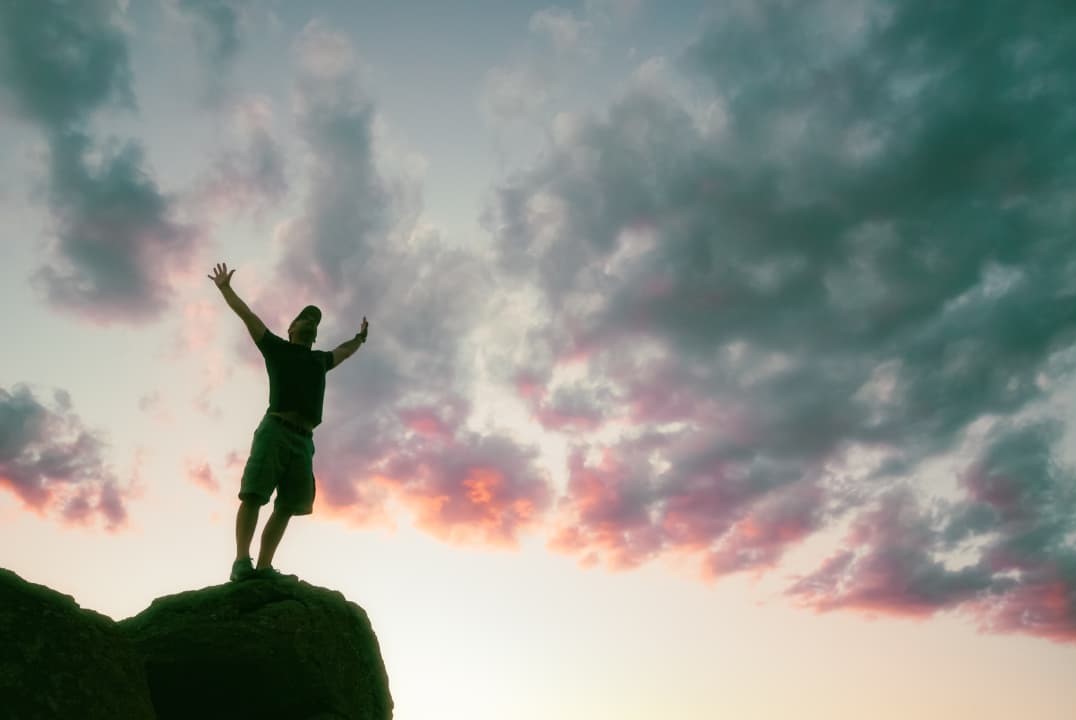 It was months and months late after the return policy. Of course, she got a full refund. The customer service rep sent flowers to the customer, a card, wished her well, her condolences from Zappos, the team's condolences, and everything. That was beautiful. That customer happened to be a blogger. She did a blog all about it, and that went viral. 
She showed some initiative. Some companies, without authorization, spend the company's money like that, and you get a slap for it. But it got celebrated at Zappos because the culture is to empower people. People were bribed to quit in their first couple of weeks. Then, after that, they'd get a bonus to leave. Most people would not take it because they wanted the job more than they wanted the bonus to go.
That's a real way to build a team who wants to be there. That's a great idea. I worked for a bank called Macquarie at one point. They had a core value: freedom within limits, which was good. It's that freedom; you can dial up as you go.
You give a decision to someone to make. If that goes well, you can zoom out further and give them more.
You give a decision to someone to make. If that goes well, you can zoom out further and give them more. That might be a financial thing. You might say, okay, within reason, you've got a spending limit of $1000 per month that doesn't need my approval. If you see that that goes well, you can increase and increase and increase, and you move further away.
Of course, the reverse is true, too. If you see that, that doesn't go well; then you need to move closer in and lower that limit.
Fun times. All right, we're out of time.
It's been a pleasure talking to you, Stephan.
Yeah, it was fun. So many things struck me in this conversation, but one thing that pops to mind is the amazing synchronicity of you meeting James Schramko in the sea.
Yeah, it was a game-changer.
It was destiny. It was synchronicity. It wasn't a coincidence. It wasn't random. It was destined. What a difference that has made for you in your life.
It has made a huge difference.
It was a milestone and a stepping stone on your journey to greatness. It's awesome. Okay, if our listener or viewer may want to work with you, how do they get in touch so that they can potentially hire you and your team?
The mind is a terrible master but a great servant. If you let your mind do all the driving, it might take you on autopilot.
Click To Tweet
Thanks, Stephan. For the viewer, head to virtualdoo.com. I'm also giving away my book, which you can find on Amazon. You can download it there. That's virtualdoo.com/book.
Awesome, very generous of you. Thank you so much for coming on the show, sharing your wisdom and life experience, and all these little happenstances and synchronicities.
It was a great conversation. Thanks, Stephan.
Thank you. Thank you, listener. We'll catch you in the next episode. I'm your host, Stephan Spencer, signing off.
Important Links
Your Checklist of Actions to Take
Consider a cost-effective fractional Director of Operations (DOO) or Chief Operating Officer (COO). I can retain control of their equity while still benefiting from their expertise and experience.
Assess the aspects of my business, including operations, marketing, sales, and finance, when developing a scaling plan that will work for my organization.
Scope the Operations Director's role to the size of the team and the level of involvement required.
Leverage one another's strengths and expertise through partnership. One approach to working collaboratively with others is to form a partnership which is useful to expand the reach of my business.
Systematically use color coding or scorecards to track progress and improve my business. Focus on root cause analysis to create a culture of continuous improvement.
Create a culture of transparency where everyone feels valued and empowered to contribute their ideas and feedback.
Foster a friendly and empathetic culture to build strong relationships and create a more positive and supportive work environment for my team and customers.
Encourage ownership and initiative in my team. This means empowering my team to take on projects and tasks and giving them the freedom to run with their ideas.
Shift my perspective and cultivate a big picture perspective. This helps me to see small problems as challenges to meet rather than defeating roadblocks. 
Learn more about Lloyd's consulting services and other helpful resources through his website. To take advantage of a free download offer of his book (available on Amazon), visit virtualdoo.com/book.
About Lloyd Thompson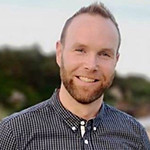 Lloyd is the founder of VirtualDOO and author of 9 Ways to Leave Your Day-to-Day Operations.
He helps busy online business owners get out of the daily operational management so they have time to focus on their passions, strategy and acquiring new business.
Lloyd's other passions include surfing, travel and dancing.