65% of Americans are likely to leave an online review about their experience with a business. With two-thirds of customers and clients potentially ready to review your business, you can no longer get by with assuming a customer with a not-so-great experience won't leave a review for the whole world to see. Instead, you need to work on the assumption that you will get a review, and seek to provide exceptional service and value to stay on top of your online reputation.
Here to explain this and much more about online reputation creation and management is Mike Blumenthal, an expert both in these topics and in the field of local search. He's the co-founder of GetFiveStars and Local U. In our conversation today, he uses his expertise to offer a huge amount of actionable advice. If you have a business with any sort of an online presence, you need to listen to this episode!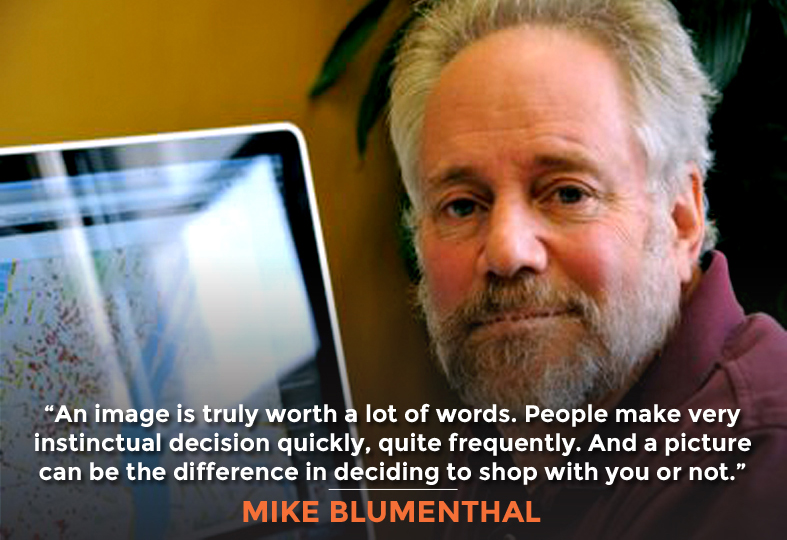 In this Episode
Transcript
If you care about having only great customer reviews posted about you online, you need this episode. Hi, I'm your host, Stephan Spencer. In this episode number 94, I'm interviewing Local Search and Reputation Management Expert, Mike Blumenthal. Mike is co-founder of GetFiveStars and co-founder of Local U. You are going to love this episode chock-full of actionable advice for any business with an online presence. Enjoy! Mike, it's great to have you on the show.
It's great to be here.
Let's talk about Reputation Management, and in particular, let's talk about how to improve your rankings or ratings, I should say, in sites like Yelp and Google and various places that will collect user reviews and ratings – even Glassdoor. How do you work with poor rating?
Let's step back from Reputation Management to Reputation Development.
Okay.
To me, a business needs to always focus on their quality, and they need to do good reviews. They need to do good as a business. The single most important thing is to understand that in the end, you can't hide from being a crappy business. Yes, there are times when there's unfair things that go on in the review world, but the best strategy is to be building your online reputation simultaneously with building a great business all the time. I think about it in terms of reputation building, not management. Management implies you got a problem, and you're trying to massage your way out of the problem. To me, you want to proactively approach it by running a great business, exceeding customer expectations, and then being sure that right along, you are asking those customers to affirm your excellence online, so that others can read about it. Obviously if you've waited and sat with your head in the sand thinking you're not going to get a bad review, then you have a problem. Then you have to manage it, I suppose, but to me, I just assume start it out on the right foot, run a great business. Be sure you're asking everybody for public and private feedback and that you convert that information – those users that are happy – into reviews or sent to critical sites.
Yeah. I love that. You're being proactive instead of reactive, waiting for something to blow up.
Exactly. We live in a world where consumers – my research shows that willingness to leave a review three years ago was: 50% of Americans would never leave a review. That number has dropped consistently over the last three years. It's a very linear decline. Now 35% of Americans won't leave a review. That means that two out of every three people, potentially would leave a review these days. You need to work on the assumption that you're going to get these reviews, and you need to be out in front of them.
Yup. So how do you do that? Would you put together a program to check your customer's Net Promoter Scores or keep your net promoter score? Maybe we should come and define what net promoter is. Maybe there are other better methods.
Net promoter score is a single metric that – it's an interesting metric and was developed by Bain, in the early 2000. It's become very widespread used both in Fortune 500 and in Silicon Valley. It's not as widespread used in small businesses, but I am on a mission to make it more widespread. It's an interesting metric. What it does is it's unlike a review, which is an average of all your feedback. Net promoter score looks at the people that are really happy about you – those that are advocates, who would say good things about you versus those that are unhappy with you and that are unlikely to say good things and are likely to say bad things. It compares those two numbers. It's essentially a word-of-mouth index; it essentially measures in a single number how likely people are to say good things about you. It's a very valuable number for business to keep track of and to improve on an ongoing basis. We haven't talked about this, but I am a principal in GetFiveStars. It's a part that I helped design, and at the core of that is a feedback process that uses net promoter score so a business can understand how well they're doing. And then it allows that business to segment based on that score – those you want feedback from and ask of reviews from, and those that you have a problem with that you need to fix so that you can proactively fix the unhappy ones and then put them back in the cycle and ask again. And those that are happy, you can automatically move those into review process.
Right, so you can essentially triage all your customers, make sure that those that are having a problem with you are dealt with, before it blows up into a site like Yelp, and then those who are like rabid fans, you can gently coax to a site like Yelp.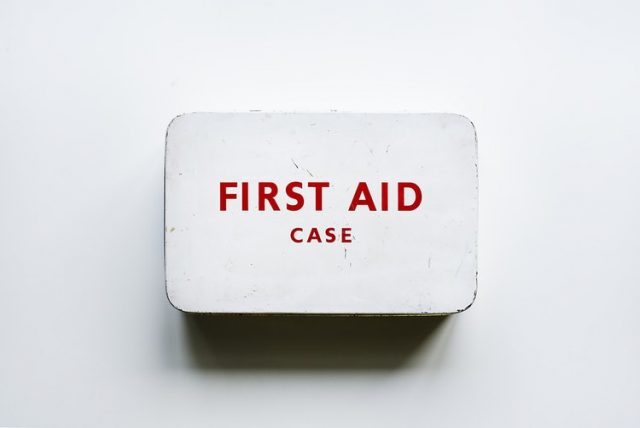 Exactly. Yelp is not very well-liked by most small businesses – a lot of reasons for that. They highlight negative reviews more than positive reviews, but they don't want businesses asking for reviews. By the same token, most review information is now seen on the front page of Google. In my research in local, somewhere 90% of the new leads are coming from Google. Right now, Google is aggregating a tremendous amount of review information in local, in the Knowledge Panel they have reviews from the web, which would show reviews from Facebook. If you're collecting reviews for your own site, like we do in GetFiveStars, they'll show those. It'll show reviews from industry-specific sites in the Knowledge Panel. It won't show reviews from Yelp or TripAdvisor there. Then on the organic side, it will show rich snippets, reviews for your business, for Facebook, which is now ranking quite highly in local, for Yelp, for TripAdvisors, and as well as verticals. Most of the decisions from my research is being made by consumers on the front page of Google. They're going there, doing their research, and they're making their calls or collecting driving directions right there. In that context, Yelp is important, but in most markets, Yelp is not a direct driver in business – not get into market dependent. It's industry dependent. They're more popular in California than they are obviously in the Midwest. They are more popular in restaurants than they are in jewelry stores. Certainly I use them for restaurants, but I won't use them for anything else. You have to put Yelp in perspective. They have a big profile and people are afraid of them, but at the end of the day, they play a very small role in your total reputation.
I got it. But if Yelp is ranking number two for your company name in Google, then that makes it way more important, right?
If you do a local brand search – say, I have this pet client, Barbara Oliver Jewelry Buffalo New York, what you will see is that she's worked on her reviews for seven years now – six years, something like that. Long time. She has reviews everywhere. What I tell her, and what I tell most clients is that the total story is what's important. Reviews at your own website, reviews in Yelp, reviews at Facebook, reviews at Google, reviews everywhere in the end. It's a long term process. You can't do that in three months. She's been working on her reviews since 2009, so I guess that's almost eight years at this point. Over that time, we have expanded from Google.We did Citysearch. Done Yelp on occasion, but now we do Facebook and we do our own site. Over time, we've expanded some verticals like The Knot and WeddingWire. We've expanded her reach. Over time, over those seven years, she has built up a review profile that tells a consistent story so that her excellence is visible in a quick glance, when you do a search on her or you find her in Google.
Very cool. Would you say that Ripoff Report, Pissed Consumer – those sorts of sites would be something that you just kind of let sleeping dogs lie and not address proactively?
Typically, in local, they don't show up that much because Yelp and Facebook and even to some extent yp.com, Google's predilection for business branded website – those things tend to push those uglier sites, those less objective sites off the front page. Google prefers sites that are like Facebook, like Yelp, like TripAdvisor, so typically I would proactively pursue reviews at the sites that are showing high on a brand search. If you do have those sites showing up – to push them off the page.
Yup. Okay. We can get to that in a bit, but let's differentiate for folks just to make sure that it's very clear for listeners that Google will feature certain sites, certain user-generated content, review sites in the Knowledge Panel like Facebook, for example. Then others will only just show up in the organic search results like Yelp.
Yes. Facebook shows up in both places. If you have rich snippets on your own site, it can show up in both places – organic and in the Knowledge Panel.
Let's define for our listeners "rich snippets" in case they're not familiar with that.
Sure. Rich snippets are a form of schema. Markup schema is language that's an add-on to HTML that allows the search engines to better understand entities and attributes about entities. It is a markup that typically is not visible to the user. It is visible to Google that exists on your website, that identifies the name of your business, the location of your business, the social links for your business, the logo for your business. It can also identify reviews for your business, and those get marked up. When Google finds reviews marked up in schema, typically they will show that page with rich snippets stars in the organic results.
Yup. There are many different markups inside of schema.org or AggregateRating. That's just one of many you can markup. Breadcrumbs, all sorts of different things. Do you want to differentiate for our listeners?
Many of them are clarity signals to Google; they just have Google understand where your businesses are located. They're typically done in adjacent file loaded to your page or invisible to the user. In the case of reviews and aggregate reviews, because of the importance to the user, Google requires that if you are going to use rich snippets on your site for reviews, then you have to actually have the reviews on your site. If you're going to have aggregate badge, which says, "Here is the sum total of my reviews," it has to clearly link over to the reviews page. So if you are going to use reviews as an organic strategy on your site, then you have to actually have them on your page and link to them from the aggregate so that Google can find them – that consumers can find them.
To just differentiate product reviews, which are one thing, but what we're talking about is company reviews. That's where people would be talking about the company overall versus "This product is not so great," like on Amazon.
Right. In this case we're talking about location-based reviews particularly.
If you have multiple locations.
Even if you have a single location, it's still based on that location. It's not a brand review. If you have multiple locations, it's reviews about each of them, but it might just be about a single location. But it's location-based. It ties into the Knowledge Panel and Google's entity-based knowledge graph.
Are you allowed to take reviews that you find elsewhere like on Yelp, and copy and paste and put them on your website, so that you can do rich snippets?
That's to be determined. Google has some guidelines that I've read numerous times, and there are some cloudiness about that question. To be on the safe side, I wouldn't mark them up with rich snippets. I would only mark up my own reviews that I'd gathered from my clients.Typically I find that Google won't show rich snippets from the homepage, so I typically recommend against putting the rich snippet code on your homepage. If you are going to put in on a product or service page like the aggregate rich snippet code, be sure that it links over to the review page on your site. Currently I recommend – it's easy enough to get your own reviews, I've found, so I recommend against using Google reviews or Yelp reviews or Facebook reviews. Although, like I said, that's still a little bit of a gray area. Some people say it's okay. Google hasn't really come down clearly on the question.
Yup. Is that in the terms of service of Yelp? Are they addressing that particular thing?
Yelp, in their terms of service, requires you to use their API to do it. They're nasty. They're litigious, so I typically stay away from Yelp as much as I can.
Got it. Okay.
Google's unlikely to sue you. If they don't like what you're doing, they'll just snatch all the rich snippets for that page, whereas Yelp is gonna go after you with a band of lawyers.
Let's talk about this concept of getting your own reviews as easy to put on your site. How do you recommend people do that so it is an easy process?
I find it to be quite easy. It's an integral part of GetFiveStars; it's integrated into our process. We give people the net promoter score survey. We then ask them for either direct feedback or reviews or reviews and direct feedback. Sometimes people give both. We find that people are very willing to give you direct review content for your website. If you're a small business and you don't want to automate this, with a tool like GetFiveStars, you could do something similar with Gravity Forms and just give them a shortened URL or send them an email, ask them to come to your site and give you review content or give you a review. Mostly they will. We find that people – roughly 25% of everybody asked in an email will give you direct review content.
That's awesome. What if you already have testimonials? You have, let's say, a video testimonial, you transcribed it. Now, you have text testimonial too, but they didn't tell you that, "Oh, I give you a five star out of five star rating." Do you go back and get that? Is this a separate page? How do you handle that?
I don't know whether – it doesn't have to be separate page. I wouldn't go back and recode those with rich snippets, if the data isn't there. I think in the end, Google is looking for some amount of integrity.
I guess what I was suggesting is…
I mean, I don't have a problem putting them both on the same page. You can have a testimonial page that shows video testimonials, and at the top or bottom of that page have rich snippet reviews as well, on the same page.
What about going back to those testimonial givers and asking them for a score?
Sure. You could easily do that, for sure. My attitude is you ask everybody. You ask every customer, and if 20% are willing to give you a review at your site or Google, what we found is if we ask for reviews on your own site first, and then asking Google, we saw about 20% give feedback for your site, and then about 3% or 4% would actually additionally review. We found that if you just asked for one or the other, instead of one plus the other, your reviews will go up, but your feedback will go down. But we found that the yield in both cases over time – again, this is a three-year project. It's not something you wanna do fast. You want a slow and steady rate. If you ask every customer and if you're doing a good job, a lot of customers are going to be willing to do it. Some businesses are much harder to get a review for than others. If you're a DUI lawyer or you're a doctor doing an Ob-Gyn or something or insurance agents, who wants to write a review like, "I just bought some homeowners." Gag me with a spoon. It's boring. If you're in those types of businesses, I think you need to realize that the yield will be lower, and it's going to be a little longer term but it's slow and steady who wins this race. It's the tortoise, not the hare. Now what I've seen in my research – I've done a lot of research about buying reviews, and there are review networks that typically are very inexpensive to buy reviews from. I would caution people. It's against the law – federal and state law. It's certainly against the terms of service at every review site. Yelp puts a big red badge of shame on your page, if they find you. Google typically will take the reviews down. I have found that in those kinds of industries: moving industry, roofing – a little hard to get reviews, and there's a temptation to buy reviews. I would suggest that you should avoid it at all costs. There's also a temptation to incentivize reviews, which is also against the law. Although in that case, it's against the Federal Trade Communication ruling in that if you want to comply with the federal law – if you paid somebody to write your review, then you have to state on the review that it was paid. Write it down, or it has to be explicit. But then you're in violation of Yelp's and Google's terms of service, so there's a conundrum there in terms of doing that. I would say it's not necessary. I think that the bigger danger in paying for reviews, even incentivizing a little bit, even just saying things like, "Oh, here's a $10 coupon, if you leave us a review: good, bad, or indifferent." Other users will, at some point, notice that and say, "I bought from you because all your reviews were good, but you weren't good. I now know why all the reviews were good because you were incenting them." I've seen that happen to businesses. The pain and suffering of being called out by the FTC or the New York State Attorney General's Office, whatever – it's probably a month plus $10,000, but the pain and suffering being called out by a customer will last forever. I see it as just not a good tactic.
That has a name where you go and get fake reviews and pay for them – it's astroturfing, right?
Astroturfing is the technical name for it. Yeah, it's one of the attributes of astroturfing. If I had my blog, blumenthals.com/blog – I've written some interesting research on large scale spam review networks that appear to be essentially organized and reviewing thousands of businesses – leaving tens of thousands of reviews around the internet.
Really sketchy. Really, really sketchy. Stay away! Let's keep going, and I wanted to talk a little bit more about the Knowledge Panel. Let's say some of that data is incomplete. What would be the next step to fill in the gaps or correct incorrect information? Let's say, the CEO name is wrong, for example. This has been an ongoing saga for a client I did a bunch of pro bono work for the Carter Center. For years, the CEO name has been a previous CEO, who's not the current CEO, and it's not showing up in Wikidata. How do we fix something that doesn't seem to show anywhere online with that incorrect information, except in the Knowledge Panel? There's Wikidata. There's Google My Business and so forth. Let's talk about how our listeners can go and add and correct the Knowledge Panel stuff about their business.
Sure. Let's break it into two big categories. Brand and local business because that's how Google sort of does it. A brand Knowledge Panel is constructed typically from online resources. Google first looks at the business website. You want to be sure that the business website is using schema and clearly articulates the names and positions of people, and if people have left the company, make sure that that's clear. The second most frequent spot isn't Wikidata; it's Wikipedia. You have to really be sure that the Wikipedia article is locationally accurate, personnel accurate, historically accurate, and well-structured. We've found that that is the biggest cause – because Google trusts Wikipedia implicitly, and it is a huge source of data for the brand Knowledge Panel. Then other trusted sources – even unstructured sources, Google will scrape the New York Times, Washington Post, so you want to make sure that those articles are accurate when they go out there. The top three are your website, Wikipedia article about your brand, and then Wikidata. Those three things have to be accurate. Frequently you need somebody who's a consultant who's capable of editing Wikipedia articles and Wikidata, who understands rich snippets. I work with a gentleman named David Deering in New Orleans, Touch Point Digital. He is in my mind one of the best structure data folks in the country, and he's helped me fix these problems on a regular basis. I have identified them and found the source of the problem, but he's gone and done both the website schema coding and then Wikipedia and Wikidata fixing, so that we get those things fixed. So that's the brand side. The local side is a little different. It's in a different sort of segment of the knowledge graph. It's in its own subarea or database, and typically Google looks – in this situation, they look first and foremost at the website, but they also look at Google My Business for accurate information. In the brand's case, they may to some extent look there as well. It's less common, but it is possible to have a knowledge graph that's half-brand and half-local. They'll look into Google My Business dashboard for accurate data, but then they look to what are called primary data suppliers. These are companies that verify businesses around the country. For example, Info USA does this, and Axiom does this. Google buys those lists to triangulate their own data and to enhance their own data, so those have to be accurate. Then there are sort of these secondary tier of data providers, what we refer to in local as citations – Yelp, YP.com, Superpages, Facebook – that we know that Google looks at for data. Whether a piece of data will overwrite something you have on your website, depends on how much they trust it. Now the other place Google looks for data is a user, so if a user comes to your business and it's closed on Wednesday at [3:00]PM and they report to Google, "It's closed on Wednesday, [3:00]PM," your hours will change. If that user is trusted, Google will change your hours, and then give you a chance to correct them, but they'll default to the users on site report. There's many places to look, but typically, your website, Google My Business, top-level listing services, and then second-tier citation sources. A good way to deal with that is a product like Moz Local, where they submit to these top-tier and secondary sources for you. You give your information to them, and then they distribute it around that ecosystem that we know that Google looks at for accuracy.
Yup. Very cool. Let's say that some of the information is wrong, might be in Info USA or Axiom, one of these primary data suppliers, can Moz Local get that fixed, or is that just for new listings?
No. They can get it fixed. They actually will submit your data, but they will also surface incorrect data and give you a chance to correct it through the Moz Interface.
Cool. That's a paid subscription service.
Paid subscription. It's a hundred-and-change a year. It's not that expensive.
That's a great service.
It's a great service. Whole lot cheaper than the Yellow Pages were and a whole lot more value.
Yup. Yeah, for sure. Cool. If you have a brand Knowledge Panel, you're trying to get some information added or corrected – if you have a Wikipedia article about your business, that's probably going to be a source of data that Google's going to use, and we just need to underline the importance of not going into your Wikipedia article. Just because it's about your company, it doesn't give you the right to go in and start changing it, because that could go all sorts of sideways for you – goes against the guidelines at Wikipedia.
Exactly. I recommend strongly that you hire a consultant to write your Wikipedia content. There are people that specialize in it and that are knowledgeable about it, that know Wikipedia's rules, can help you stay in compliance, because it's a critical resource on the internet. You don't want to go against their guidelines. There's no way as a novice, you'd know what those guidelines are, so I typically hire that out. Even myself, I'm pretty familiar with them, but I still hire it out.
Yeah. On episode number 43 of this podcast, on Marketing Speak, there was an episode all about Wikipedia. We cover that in a great deal with Jonathan  Hochman– was the guest on that episode. Listeners, if you're interested in learning more about Wikipedia and all the ins and outs, that's a great episode. Let's move on to Facebook, and they've really increased their place in the world of reviews. It's much more important it seems like these days than a few years ago, to get some good reviews coming into your Facebook page. What are some of the ins and outs, tips and tricks for specifically Facebook?
Facebook has become a very popular review site. They are proactively soliciting reviews. If they noticed that you checked in some place, they might come back to your feed and actually ask you to review a place. Facebook is slow and steady then moving into local. They haven't implemented a search engine yet, but they have been servicing local information in interesting ways. We just see reviews as part and parcel of that. I think that the users are the smartest people in this. Typically the business gave them a couple of choices, and they're going to pick where they're comfortable. I recommend typically in general, Google, Facebook in your website, and let the user pick where they want to leave you. You'll get your fair share every place. I don't know that there's any tricks involved other than asking at Facebook – like I said, asking everybody, and then giving them a choice. "Do you want to do it on Facebook? You want to do it in Google? You want to do it on our website?" I think that respects the user. It lets them pick where they're most comfortable doing it, and I believe that it's a reasonable way of getting reviews long haul.
Let the user pick where they want to leave you a review...It lets them pick where they're most comfortable doing it, and I believe that it's a reasonable way of getting reviews long haul.
Click To Tweet
Yep. Does Facebook bury or hide some of the reviews if it looks like it might not have been quite so organic, like Yelp does?
Of the three companies, their algorithm is the weakest and the least likely to catch fake reviews. They have this underlying assumption that if there's a profile at Facebook that's left the review, that the profile is a valid profile, therefore it's a valid review. I think that's probably wrong. Their algorithm is least rigorous in terms of burying fake reviews. Google's algorithm is a little more sophisticated than that, although still, in my opinion not up to snuff. I think Yelp has the opposite problem, where their algorithm buries good reviews and highlights negative reviews. One of the ways they do that is by – first-time reviewers, typically they won't show a review from first-time reviewers. I think that's unfair to the reviewer and unfair to the business. My hope is that Google can figure out a way to filter through all that. If they apply just a fraction of their 30,000 somewhat engineers to this problem, I'm sure they can solve it.
That's critical point. If you incentivize somebody to – first of all, don't incentivize people. If you ask people to submit a review on Yelp without incentive, and they've never submitted before on Yelp, the likelihood of that review showing up is pretty much nil, right?
Exactly. You're right. It's frustrating for the business and frustrating for the customer to reason that I recommend not even asking for Yelp. If you've got a reputation problem at Yelp, and you're desperate for a couple reviews, I wrote a blogpost called "How to Get a Yelp Review When All Else Fails," which demonstrates how you can use something like Google Context to upload your known good customers. Then you can then expose those as potential friends in Yelp, and then you can reach out to them, if they are active at Yelp. Yelp will show you whether or not they've written any reviews or not, and if they are active at Yelp, if they've written – have more than four or five friends and more than six or seven reviews, you can then reach out to them individually, so there's a way to do that. I'll share the URL with you.
Great. What a great tip, too, to go after people on Yelp, who already have a certain number of friends as well as a certain number of reviews. I know when I'm looking at reviews, just as a consumer, trying to decide which restaurant to go to, I'm deciding not just based on the number of reviews – if that's a real review, a five-star review, if I should take that seriously or not. I also look at the number of friends they have. If they have zero friends, and they have a decent number of reviews, I'm still suspect.
Right. Yelp uses that in calculating which reviews to show. It appears that some combination of friends and quantity of reviews for them to show it.
Yup. You can still see those filtered-out reviews. There's a link at the very bottom, right?
Correct. I did some interesting experiments. I have a client that had – I had 800 or so, their email addresses, and I did this experiment to see. Maybe 100 of the 800 had Yelp accounts. Maybe one in eight. But of those 100, only 10 or 15 were active on Yelp and were likely to get a review through on Yelp. So the odds of any given business being able to get a review on Yelp just by asking their customers is quite small.
Yeah. Wow. That's really good to know.
It just demonstrates to me that Yelp, as much as they want to pretend they're in the big leagues, compared to Facebook and Google, which are the real elephants in the room, Yelp is a niche player.
Yup. Got it. What about YP.com, some of these Yellow Pages sites, Superpages? Should we pay attention to those or is that important or is that kind of a niche situation?
Yes. After Google, after Facebook, maybe Yelp – after that and my own website, I would then start looking at the industry-specific sites, like Houzz or WebMD, the ones that are specific in your industry. I would look at those next, long before I look at Superpages or Yellow Pages. Over three or four years – the other thing I tell people is, "Do a brand search on your business, and do it a couple of different ways: Barbara Oliver, Barbara Oliver Jewelry, Barbara Oliver Jewelry Williamsville, Barbara Oliver Jewelry Buffalo, and see which sites show up in the Knowledge Panel and which review site show up on the first two pages of your Google results." That will give you an idea of whether a negative review of one of those sites might impact you or whether positive reviews will impact you in a good way. You can develop a list just by doing that basic test and deciding over time – here are the four or five sites, and then periodically switch one into your routine and switch another one out.
Yup. For our listeners who aren't familiar with Houzz. That's spelled a little bit different. Maybe just share just really briefly what Houzz is.
Houzz is a lead generation site for people in the construction and housing repair and roofing industries. It's become quite popular into the big cities, and a number of contractors will use that as a review site.
Houzz is spelled…
H-O-U-Z-Z. I don't know if there's a third Z or not. I can't remember but it's at least two Zs at the end.
What about Glassdoor? Is that something that can be addressed if you have employees who weren't that happy working for you and you got some poor ratings or reviews there, and it's showing up on page 1 in Google?
Glassdoor is like any of the review sites. It's more around the larger companies, obviously. It's less local; it's more national or regional in scope. I think any business that has more than five or six employees, from the beginning, should proactively encourage their happy employees to go out and leave a review, so that when you do fire somebody and they're not happy, it has less of an impact.
Would you use a tool like GetFiveStars to…?
I don't think it's worth scaling. I think it's something you needed to focus on directly. Again, depends on the situation you're in. Obviously if you're fighting a large scale employee discontentment, I would give the same advice. How'd you let that happen in your business? Okay, you did let that happen. Fix it. That's happening for a reason. For whatever reason those employees aren't happy with you, weren't happy with you, and you need to create an environment that's better. We live in a world where we don't expect perfection, but where with crowdsourcing, anything about us can be shared quite broadly across internet. Reviews is one of those. If you have more than 5 or 8 or 10 employees, Glassdoor's something to think about proactively.
What would be a good strategy for proactively thinking about Glassdoor? You're going to send out net promoter type surveys individually to your staff every quarter for them to fill out as well or you're going to do something different?
I think that's a great idea. Every business has three legs: your customers, your vendors, and your employees. Without those three legs, the table doesn't stand. I'm a big fan of periodically asking for that information. Obviously in the case of employees, it's a little more difficult because anonymity in smaller companies is hard to protect, and there may be some reticence, but certainly in larger companies, I think it makes all kinds of sense to survey the critical partners in your business and make sure that they feel free to respond honestly. I think net promoter score is a reasonable tool to do that. It's quick. It's easy. It's high-answer rate because it's such a short question. I think it gives you valuable data.
Any tips specific to really negative review sites, like Ripoff Report or Pissed Consumer?
It's not a real strong area of mine. It doesn't show up – my motto is "All Local all the time." They don't show up that much in locals, I'm not an expert on it.
Okay. No problem. Listeners, there is an episode where we go into depth on Ripoff Report, that's with Kenton Hutcherson, and that was episode number 47. If Ripoff Report is a problem for you, you need to check out that episode. Let's move on to images and how that comes into play because sometimes with reputation management, a negative image or not the best image will display in the one box – if there's an image one box for a search for your company or your brand. Any tips or tricks for images and having the best one show and getting rid of the ones that aren't so great?
Right. Google sources images from local businesses directly by the Google My Business which is a critical source. While you can identify in that context for local business, you can identify which one you prefer to be a profile image, but there is no guarantee that Google will show that. They have an algorithm that determines in any given industry what's the best image. You want to be sure that you do a little research, look in your industry, see what types of images they are showing as a profile, upload a couple images of that ilk. So in the case of hotels for example – it was about a year ago. Google switched from outside photos to inside photos nearly one weekend. Algorithmic decision. If you didn't have good inside photos, you weren't in very good shape. One thing is look and see what photos Google are showing in your industry; secondly pick a profile photo that you think reflects you in Google My Business. Don't pick a logo because they typically won't show it. Then, to be on the safe side, upload a lot of good images, and I would even recommend in the context of Google My Business, to upload them regularly. Keep them fresh. Google – in some industries, particularly those that are visual (restaurants and jewelry), they play a huge role in conversions, so not only do they have – it could potentially have a negative impact. They can have a huge, positive impact. As I'd like to say, Google is your new homepage. If 70% in local of the leads are occurring right on the front page of Google, they're clicking that phone number. They're clicking driving directions. That profile – it shows there is probably the world's single most important image. The second place to be sure your images are good are your website. Google will scrape them. Then if there is user-generated content that is uploaded to Google, in local anyways – if Google doesn't like it, to flag that image, it goes into a deep dark hole in [India [00:44:13] or some place. But if after two weeks, if the image is totally inappropriate, you can report it in the Google My Business Forum, and there the top contributors, of which I am one, will escalate the problem if it's warranted to internal Google staff who will remove those images. Google does have some image policies. Now, if it's in a branded situation, you want track down the source of the image – it could be Wikipedia, could be website, could be some third-party site and see if you can get it removed there. If there is a feedback button on the brand Knowledge Panel, you can provide feedback on those images and report them, but the best thing there again is to upload good, positive, constructive images that will convert.
That's a great tip about making sure you have great inside photos. What if you have a home-based business? You don't have customers, clients come to your location. Do you still need to upload some inside photos?
In those situations, I would upload photos of the jobs that I'm doing for example, or perhaps client interactions or staff people. Obviously an inside photo – Google isn't typically going to show an inside photo on a home-based business, so it's not necessary. But if you're retail, you don't know what they're going show. You can give them an indication which one you want them to show, and they may or may not show that one, but all your images should be good. I think imagery is an area where many small businesses fail, and it's unnecessary to fail. When you do it right, you can create such a positive impact. It's what I call conversion optimization. An image is truly worth a lot of words. People make very instinctual decision quickly, quite frequently. And a picture can be the difference in deciding to shop with you or not. I think about it again, more proactively rather than reactively.
Yup. Good tip. Speaking of "proactively," I hope all of our listeners are going to decide to create a review page if they hadn't already on their website. Do you have an example of best practice or somebody who did a really great job with their review page on their site?
Sure. Barbaraoliverandco.com.
Cool. Alright. 
There are three pages that they should look at, I think – several pages. On the homepage, she  links to the reviews page with a branded anchor text from the homepage, so Google knows that this is Barbara Oliver's reviews. On the testimonial page, she shares all of her testimonials. She has a terms and conditions, where she won't show them. She has that published right on her review page, so she explains why a review might not show there. She does publish all of her reviews, and then she has two other one-page, which I think is Custom Jewelry. She has the aggregate review links, but on the Engagement Ring page, she actually has the aggregate review badge plus engagement-related testimonials, moving her reviews, moving them closer to the point of information. Right on the engagement page, people can read comments from other of her customers that have purchased engagement rings. There are several things to look for on that site, that I think are well done.
That's great. This is one thing I have done very differently is my reviews page on my site, on stephanspencer.com is a Testimonials page. I call it the Praise page. Listeners, if you go to that page, I am going to update that and put some actual reviews, some rating-type reviews on there based on the discussion here that we've just had in this episode. I have to go back to my testimonial givers and ask them for an actual score, and one thing I think that is pretty unique – maybe Mike you can either confirm or deny that – is the use of yellow highlighting to bring attention to certain aspects of the review or testimonial because a lot of times people won't read long testimonials, so they'll just quickly scan them. Having yellow highlighting really helps draw the eye and bring out the most important aspect of the review or the testimonial, and if you order those reviews, so that if people only read the yellow highlighting, it would tell a story. It would be contextually easy for someone to scan that and get a sense for you and what makes you different and better.
I hadn't thought of it. I think it's a great idea. I think it's an excellent suggestion. One of the things that Barbara does that I think makes sense too, since she handles these as reviews rather than testimonials, she publishes everything. She doesn't get anything bad. Why? She's just an excellent business, but she responds personally to every person who has given her a review on her own website.
Oh that's great. Good tip. You mentioned badges, so let's talk a little bit more about that. There are different type of badges that you can employ to help build trust and proof conversion, and so forth, but specifically in the world of reviews and ratings, what do you recommend people do in terms of badges?
I haven't tested a lot of different visual designs. I'm not that good on UX stuff, but from a technical point of view, the schema that we talked about earlier which is the aggregate review schema, which basically summarizes your total reviews and your overall rating and then links the requirement – from Google's point of view is that it links back to the actual reviews, so you can see them. Then also linking back in that badge using appropriate branded anchor text, I think helps the testimonial page show up more readily in search, with the stars and high on the brand search, which I think is one of the goals.
What about things like "People love us on Yelp" sort of badge or "Better Business Bureau," "Trustpilot" – those sorts of badges, maybe on the homepage?
Like I said, I am one of the least enthusiastic fans of Yelp. I don't perceive a lot of value for a small business there, but I do believe that business community certifications, as well as industry level certifications are valuable trust signals, so "Better Business Bureau." Just a note about the Better Business Bureau – it is expensive and doesn't always offer direct value for the money. Google trusts Better Business Bureau in local much like they trust Wikipedia for brands. It's a signal to Google that you are a legitimate business. It has a double value in the sense of both being good for consumer conversions, but also in terms of Google seeing you as a legitimate business. I think, certainly, industry-specific certifications are valuable. Awards you've won, as well as chamber memberships and those sorts of things. I think that your business relationships are one of the pillars of your local existence, and I think they should be highlighted on your site if you're in that type of business. This is particularly true in low-trust businesses like plumbing or locksmithing, roofing where particularly in a state like Texas, where there's very little regulatory control over those kind of businesses, it's even more important there that Better Business Bureau does some of that preening of inappropriate businesses, so you have some level of trust. Particularly in those unregulated markets, those become even more important of a signal.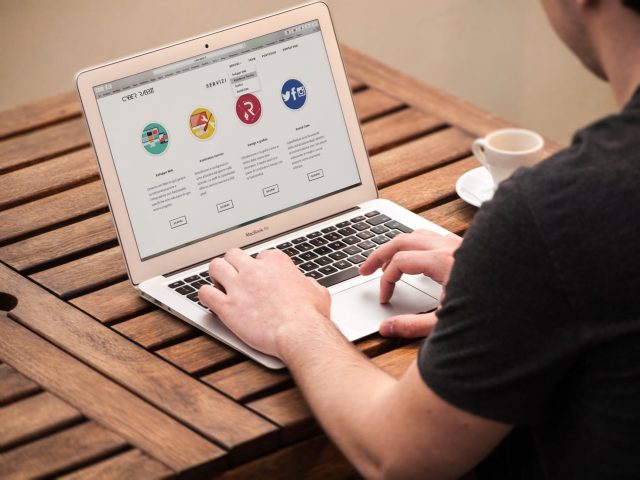 Cool. Do you have any opinion about Trustpilot?
Trustpilot is interesting because they have a relationship with Google AdWords. At GetFiveStars, we do allow you to send your customers there to leave reviews. I think AdWords – although Google and local has moved towards, if you're strictly doing a local AdWords, Google has moved towards integrating your Google reviews with the AdWords more than in the past. But Trustpilot is interesting, if you're doing a lot of AdWords campaigns nationally, it has some real significant value in those.
Yup. You mentioned awards. Do you have any suggestions on where to submit for any particular types of awards, any particular awards that might be worth checking out? For example, Davey Awards. I know that I had submitted years ago and gotten a couple of Davey Awards. Haven't done that in a long time though.
I am very focused on locals, as I told you at the beginning. I think of local in terms of local. To me, what a business needs to be thinking about is things like the Better Business Bureau, like the Chamber of Commerce, but also thinking about how their current community support could be extended to be visible on the web. If you're currently a big supporter of the Little League, as an example, or you're a big supporter of the homeless shelter or the SPCA, then create a relationship with them that allows you to highlight that on your site, and where they highlight you on their site, so that you get the value of your presence on their site, so other consumers will go to SPCA sites, see that you support them. You get the benefit of a link. They get the benefit of your financial support. You get to proclaim this relationship on your site. So I think more locally for me – find a charity that you really want to support or two and establish both an offline and an online relationship with them, where you can create that mutually beneficial relationship.
Great tips. Let's talk a little bit more about local search and entities, and then we'll wrap up the interview.
Sure. Local search is fundamentally different than organic search, that a local business is an entity in Google's knowledge graph, which is a large database of people, places, and things, and a database that identifies the relationships between those. Entities are ranked differently than organic webpages are ranked. Some of the broad measures are the same: relevance – what does this business do, what is the page about. But the way that Google gathers the primary ranking information is different. There's obviously the issue of relevance. Relevance is determined by a business name, by the categories at Google, and the categories elsewhere. We have found that for example, Google will show local results for categories that exist at yp.com or yelp.com, but don't exist at Google. They'll still show local results for that, so they're clearly influenced by categories elsewhere. Review content will influence relevance. If there is a review about a certain thing you do, that can influence relevance. Google is coming out with a product on Monday, July 27th or came out with it on July 27th – I'm not sure when this is airing – called Questions and Answers, which is sort of a FAQ, a knowledge graph FAQ for local businesses, where consumers and businesses can provide frequently asked questions. We believe that that could influence relevance. There's this question of relevance, and there are questions in local about proximity. How dense are the industries in your business, how close to you is the searcher to you? And right now in industries that have any kind of density, Google on mobile is only showing businesses that are within 2-3 miles of that searcher. As the searcher moves to the environment, their search results change dramatically based on their location. Then finally there's this question of authority. Now, authority is a concept that's familiar in the organic world, typically driven by links. In a local entity's case, authority is driven by having authority pages in local environments that Google looks at. Your homepage or website is an authority page for local. If your website has links and either your homepage or some Long Tail pages are ranking well on local searches, the authority of that transfers to the entity. But likewise, a strong ranking Yelp page or a strong ranking yp.com page can confer authority to that local entity, as I discovered, can a Google+ page confer authority to a verified relationship with that local entity. Google looks at authority differently – even newspaper articles. I don't know if you remember the case of the dentist in 2015 that killed the lion in Rhodesia, Cecil.
Cecil the Lion. It was really upsetting to me.
It was very upsetting around the world. He got incredible amount of press around this. If you type in "Cecil Lion" or "River Bluff Minnesota," you will see this guy's one box. That clearly comes from – prior to that there was a big scandal about there was some racist reference to the president, and if you typed in that racial reference in relation to Washington DC, out will come the White House. These things indicate to me that Google is looking at newspaper articles as well to confer both relevance and authority to an entity. It's proximity, relevance, and authority, and it's around the entity in the database. It's generally provided by your website but also provided by reviews, by pages on review sites, by social pages like Google+, by newspaper articles, by Wikipedia articles. We've seen Wikipedia have a huge influence. Those locally relevant resources can confer authority to your local entity.
Got it. Just to reiterate around proximity. It's proximity from the searcher not proximity to the city centroid.
That's correct. Google will vary proximity, based on the search query, but if you just typed in "plumber," it will be in proximity to the user. If you type in "plumber Cincinnati," it will be in proximity to the city. They handle those searches slightly differently. Or if you type in "plumber near me" or "plumber in the city," those will be handled geographically slightly differently. In local, we're seeing the vast percentage of searches now occurring in mobile. Although Google is geolocating desktop browsers much more accurately now than in the past, so it occurs there as well.
Yeah. Good tip too about Google+ being used for authority in local search. If you don't have a Google+ page and you're listening, you need to create one.
Just a note there. My experiment was quite clear that it wasn't content there. It was content that got shared there. It's not even the number of followers; it's followers that engage. You can't buy followers. You can't just put content there. You have to put content there, and then find followers that share your content plus that comment on it. Those types of engagements seemed to be what influences. There's a verified relationship in local between your Google+ page and your local entity that's verified, so Google trusts it. They trust Google users. If that content gets shared, and then you need to create this semantic relationship there, using what Google calls "collections," so you have high order of information in the collections. For example, in Barbara Oliver's case, she'll have a section on custom jewelry, a section on engagement rings, a section on Buffalo New York, and then she finds followers that are interested in those, using standard social "I'll follow you; you follow me" signals. She then though calls followers that don't engage because Google has a limit of 5,000 – you can only follow 5,000 people. She calls them and keeps track of those people that are engaging with her. That engagement is what appears to drive the value in local. Every site has its own metric for authority, and Google seems to know what that is and integrates that from these high profile sites into their local algorithm.
That's good stuff, and I'm sure that our listener's heads are exploding with all this great knowledge that we shared. Thank you so much, Mike.
Can I just add one resource for this last little conversation?
Of course, yeah.
I spoke at Moz Local in February 2017. They videotaped this talk that I gave around entity rank. The deck for it is at my blog, blumenthals.com/blog, and this entity rank was also discussed. I do a twice-a-week podcast at localu.org, and it was discussed there as well. There's three resources on that topic of entity ranking, entity authority.
Awesome. Is the video from the Moz Local event – is that available for folks as well, or just for those who attended?
No, it is available. They use it as the video to sell the other video collections, so it's publicly visible on their Moz Local 2017 page. If you scroll down, you can see the video.
Awesome. Any other resources that you would like to share for our listeners?
Localu.org. There's a podcast and a weekly newsletter. Every week we – Mary Bowling and I and typically a guest speaker do two things. One is we review the important news in local, which we'll put in your inbox, and then we do a deep dive into some sort of broader topic that relates to local. That's available as a videocast, podcast, and transcribed on the blog. I'd encourage people to take a look there for additional content and training.
Cool. That's localu.org.
Correct.
Awesome. Thank you, Mike. Thank you, listeners. I'm sure you've got some work cut out for you, so we'll make it easy for you. We'll catch you on the next episode of Marketing Speak. This is your host, Stephan Spencer, signing off.
Important Links:
Your Checklist of Actions to Take
☑ Understand and keep track of my net promoter score which is how likely people are to say good things about my business.
☑ Use markup from schema.org on my website to show company reviews and have rich snippets featured in organic results. Google requires these reviews to be on a review page in my site and linked to clearly.
☑ Have my customers answer a net promoter score survey. Then ask them for direct feedback in the form of reviews.
☑ Highlight the most important parts of my customer testimonials and reviews on my website because many potential readers won't read the entire review. Make sure the highlights tell a story on their own.
☑ Use badges from memberships, awards and business organizations on my website to show social proof and positive relationships.
☑ Stay out of trouble by not incentivizing reviewers or "astroturfing" because even if I am not caught by a legal entity, sooner or later, a customer will call me out which could potentially be even more damaging.
☑ Make sure that my business website is clearly using schema and that it clearly articulates the correct information that Google will be using in the knowledge panel.
☑ Hire a consultant to write my Wikipedia articles about my business. Wikipedia has strict guidelines and Google uses Wikipedia data for knowledge panel information.
☑ Use industry-specific tools and sites to monitor reviews and to proactively seek positive reviews. For instance, use Houzz or Glassdoor for the home industry.
☑ Upload a lot of positive images on a regular basis because I'll never know which images Google will use and when. Be proactive about having quality images available.
About Mike Blumenthal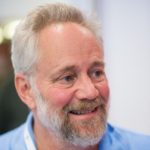 With unmatched industry expertise and knowledge, Mike is a co-founder and serves as GetFiveStar's Chief Review Officer helping our customers get the most of the platform.
Widely cited as the foremost Local Search expert in North America and affectionately known among his colleagues as 'Professor Maps', Mike Blumenthal is the author of the industry's most respected blog: Understanding Google Maps & Local Search.