Staying ahead of the curve in an ever-changing digital landscape is key for local businesses striving to thrive. With over 15 years at the helm of his digital marketing agency, my guest on today's show, Frank Demming, has mastered this ability. After pivoting from general clients to specializing solely in legal marketing, he now helps small law firms grow by deploying the latest online tactics.
In our conversation, Frank shares hard-won wisdom on niche marketing, from the power of hyper-targeted display ads to hosting educational podcasts. He unveils his favorite martech tools that have consistently generated leads from search engines and social media. We break down how to balance authenticity with consistency on platforms like Instagram and LinkedIn. Frank also weighs in on the meteoric rise of AI and where he sees marketing headed next.
With concrete strategies for dominating local SEO, actionable social media tips, and a realist's perspective on adapting to tools like ChatGPT, Frank provides marketers with a roadmap for future-proofing their skills. He distills over a decade of expertise into clear guidance for taking your services to the next level in an ever-evolving digital domain. So, without any further ado, on with the show!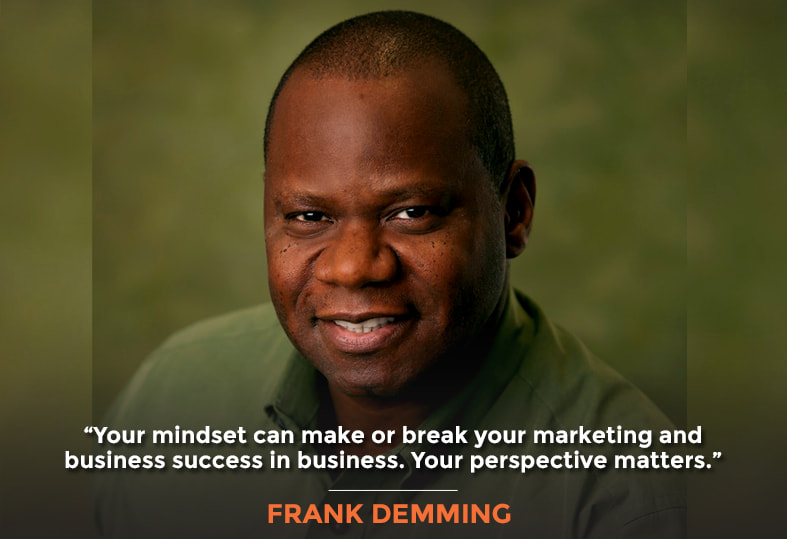 In This Episode
Frank, it's so great to have you on the show.
I'm glad to be here, Stephan. Thanks for the invitation. I was honored when you asked for me to be here.
It's a real pleasure. Let's talk about how you came into the digital marketing world, and then you focused on law firms. Of all the verticals that you could target, why law firms?
I stepped into the digital marketing arena. It was by accident. I wanted to do my own thing because I was working very hard for a large IT service-based company that serves the government. We used to do internal websites for them, government agencies, the NSA, etc.
When I walked out of corporate America, I had a friend who did websites. He would do websites for me. I would outsource it for him to local small businesses. I started doing nail salons. It was okay, but I needed a way to get recurring revenue, so I taught myself digital advertising. I taught myself stuff like pay-per-click advertising, SEO, etc.
I bought a ton of books. This was back in 2007-2008. Fifteen years later, I'm still in business. How I came to be going into the lawyer space was more strategic. I hired a business coach. I joined Business Mastery for Tony Robbins. I'm sure you're familiar with it.
Modern display ads speak directly to your audience's digital footsteps and passions. In order to succeed in your marketing, sophistication needs to meet precision.
Click To Tweet
Actually, I spoke a couple of times at Business Mastery.
Wow, awesome. I think it's virtual now, but he used to go to Vegas all the time.
Yeah, I did it in Vegas. This was a decade ago.
One of his coaches said, "I think you're all over the place. One of the things that would help is if you streamline and focus on one vertical." Because I had HVAC companies, melt spas, and plumbers—you name it. He goes, "It's going to be very difficult for you to specialize in something."
I looked at all my clients then and asked, "Who do I enjoy working with the most?" I said, "Attorneys. They understand the need for marketing." I have never lost an attorney, not one up until that point. He said, "Frank, I don't need your services anymore." I was like, "Alright."
In terms of steady flow, attorneys seemed like the right one. It was difficult to attract only attorneys, so I had to learn that piece. For the past four years, I've just been working with attorneys, and I'm glad I did.
How do you attract only attorneys?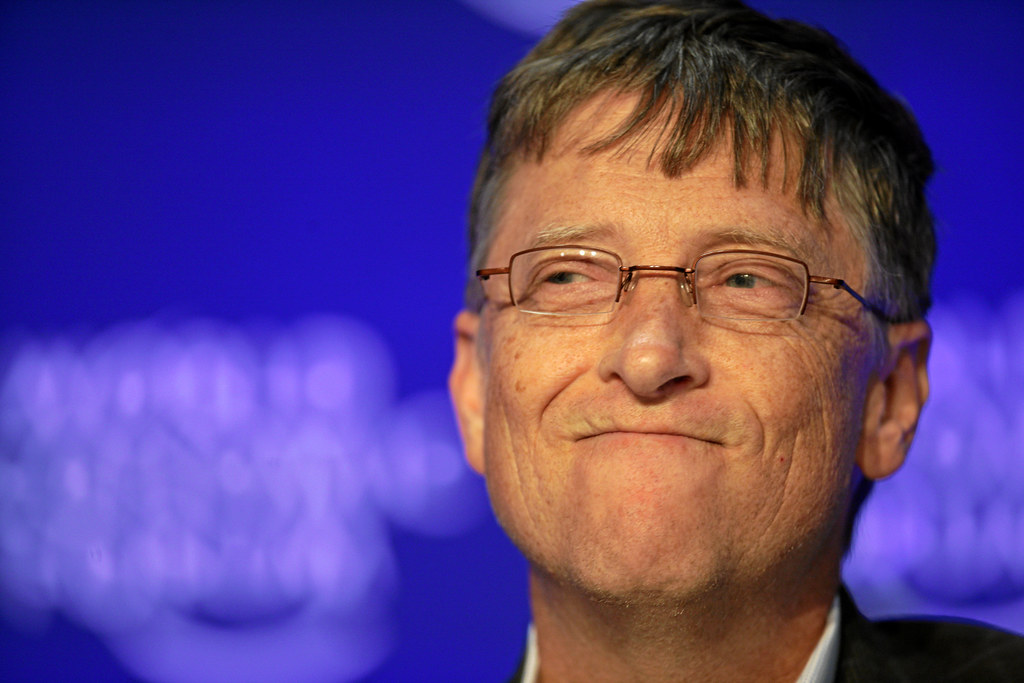 By providing content that only attorneys are interested in. I'm a huge advocate of content marketing. I'm an avid user of LinkedIn. Attorneys hang around on LinkedIn. I also go to shows where attorneys go.
Here in New Jersey, there's a thing called NJAJ (New Jersey Association for Justice). It's conventional, but only attorneys go to it. I get a booth there, and you attract them as well. A lot of it is by content marketing and doing a lot of networking.
Podcasting, too.
Another thing I do is I have my podcast called Marketing Solutions for Local Law Firms. I invite attorneys to speak on my podcast so they can take their own horn, talk about their services, etc. I market that podcast episode to their ideal customers so that they understand who they serve, and voila. That's another way.
Awesome. How long have you been doing that?
Highly-targeted marketing is a game-changer for current digital marketing trends.
Click To Tweet
The podcast has been on for four years. I used to just do it as another learning curve and as a marketing show. The last two years have been only for attorneys. It's a hybrid. Sometimes, it's just me providing content, and then sometimes, I have a series called Meet the Attorney series. I invite attorneys to come on and basically get on their soapbox.
Cool, smart. I like it. Are you still active in the Tony Robbins world? You go into events. Are you networking with people who are into Tony Robbins?
I am not. After the pandemic, they asked me to come back, and I didn't want to do the virtual thing for the same cost. Part of the experience of being there was great, but that's taken away. I've got to sit in front of my computer doing it just like this, and it's the same cost, so I lost it. I think they're still doing it virtually, even if the pandemic is over, but I don't know. If they go live, I'll do it again.
It's been a long time since I attended a Tony Robbins event, probably a decade. Like I said, I spoke at Business Mastery several times. I've attended Date with Destiny three times and Unleash the Power Within five times. I did Leadership Academy, another one of his events that he doesn't even speak at. They just show some videos of him, and you break boards with your hand and stuff like that. 
You drank the Kool-Aid more than I have.
I joined Platinum Partnership. It's an all-you-can-drink-Kool-Aid event or program. You can attend all the events for free as many times as you want. You travel around the world to Australia, the UK, or wherever he's presenting these seminars and attend for free as part of Platinum Partnership. Plus, you have these exclusive events that are only Platinum Partner events. There are four of them.
I did those and as many of the events as I could of his regular public seminars. Each time, I'd learned something new, but then got to be like, "Okay, I think I can teach this stuff. I've heard it enough." It was really life-changing, and now I'm doing other stuff.
It's funny, and I gave the credit of the niching down to attorneys to the business coach of the Business Mastery. But really and truly, when that concept was birthed back in 2009, when I joined Dan Kennedy's program, Glazer-Kennedy, that coach used to talk about niching down. He wasn't as profound, and he wasn't as clear as the Tony Robbins coach, or maybe I was just ready to hear it differently. I was a more mature businessperson back then.
The best thing to do is niche down, pick your vertical, and go after that vertical.
I remember him always saying, "You got to niche down." They would do group coaching. The Tony Robbins thing was the individual coach, and it was directly to me. He was just talking in general. The best thing to do is niche down, pick your vertical, and go after that vertical. That way, your messaging is clear, and I just never did. That was back in 2009. I could have been in a different position if I listened back then.
Everything unfolds how it's meant to, so there's no point kicking yourself for something you could have done differently. Were you active in Dan Kennedy's Glazer-Kennedy community, or was that just a one-off?
I was a junkie there for a little bit. 
I can relate. I haven't done a lot of Dan Kennedy seminars or events, but I did the GKIC Super Conference once. It was good. It was maybe 2017 or 2018, something like that. I have had Dan Kennedy on this podcast, which is awesome. He's a brilliant curmudgeon.
Yeah. I learned a lot from him.
He can get really cranky, but pearls of wisdom, for sure.
I remember there was a joke about him. The coach would always say, "Next week, we'll have mean old Dan here." I never forget that. 
I had to fax his assistant, who then faxed him. That was 2017. That was strange.
You could never get to him. You couldn't get to him.
He still might be using one of those old-style phones from the early days that don't have internet. But whatever works. If that helps keep the riff-raff away, then it works.
I'm a seminar junkie myself—I have been for many years. Currently, I think I'm in five masterminds. It's a lot. I don't go to every single event. I don't even show up for every single virtual event. It's nice to be in a tribe and a community of like-minded people with similar values and a desire to grow, evolve, and contribute.
AI accelerates marketing. However, the infusion of psychology in marketing fuels its success.
Click To Tweet
I'm glad you said that. I'm in two masterminds, and I thought, "Maybe I should just cut it down to one. Why do I need to be in two? Why am I stretching myself too thin?" Knowing that you're in five inspires me to keep going. Thank you.
Which ones are you in?
It's just masterminds that we formed based on certain groups. I've been from friendships with the Tony Robbins program. Are you familiar with GoHighLevel? It's a marketing system. I'm part of that and join those masterminds there as well. Those are the two that I'm in. It's a marketing tool that we, digital marketers, use.
It's gohighlevel.com. They serve agencies and marketers. Cool. What would you have learned and made a massive return on investment from one of these masterminds? It doesn't have to be a mastermind, and it could be a seminar. I know you shared that the niching down idea came from two seminars.
At the right time, you got the right message, and then, eventually, you made that pivot. What would be another example of something that has paid for itself many times over in terms of the ROI from something you've learned and applied?
You have to get comfortable with being uncomfortable.
It's not so much a strategy or anything like that, but it was some other advice from another mentor of mine, Terry Duff, who talked to me about Dan Kennedy. That's how I found out about Dan Kennedy.
He said something that I will never forget. It's the only thing that has me in business for almost 16 years. "You have to get comfortable with being uncomfortable."
I love that. I think about that all the time. That's one of the things that is a guiding light for me: getting comfortable with being uncomfortable. I love how you shared that.
I will never forget that. I didn't know what he meant at the time. But as I was going through my journey, I was like, "Okay, this is what he must be talking about." That was so effective to me because many people I run into are masterminds, and in other places in this entrepreneurial journey, they come from a family of entrepreneurs. They come from a legacy of entrepreneurs. Their mother was an entrepreneur, their father was an entrepreneur, their uncle, this and that.
For me, it's not the case. I was always raised, "Hey, you got to go to college, get a degree, get a good job, and pay your bills." That was it. No one ever talked about hanging out your shingle and growing your business. I didn't know that mindset.
His knowing that background about me and knowing what I was going through when I was struggling when we did start talking was his best advice. That has changed a lot in me.
Another thing that came from him is that "You can get everything right with marketing and business. But if your mindset is off, you will fail. Conversely, you can do everything wrong in marketing, and you will succeed."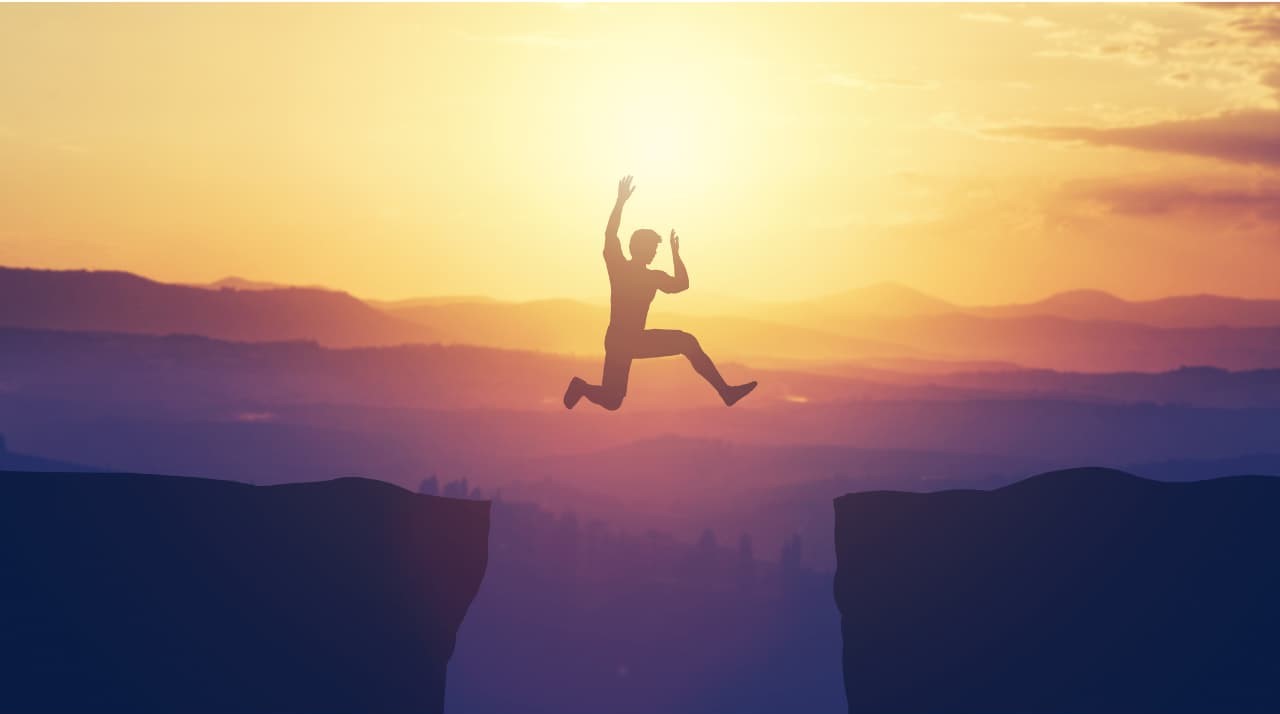 "What does that tell you?" I was like, "Get my mind right." He said, "Exactly. Your mindset has to be right. What's your purpose?" That was another game-changer for me. I attribute those two things to being in business for 15 years because I would have quit in 2012.
The vast majority of businesses do not survive 10 years. 90-95% don't make it.
It's an astronomical number. I feel very proud that I was able to do it. I've withstood two very big events, 2008 and COVID-19, and I'm still following advice from people who are smarter than me.
We all stand on the shoulders of giants.
Yeah, exactly. You have to invest in yourself too. If I were to talk to a person who's just getting started, you have to invest in yourself. You can go on YouTube and learn some things here and there, but there's nothing like investing in yourself with people like Dan Kennedy and Tony Robbins of the world and really going after it. That's the best thing.
Yeah. Let's talk about local marketing. What are some of the latest trends, tools, techniques, and tips you want to share with our listeners?
It takes a long time, but the best thing for local businesses or local law firms, specifically, is content marketing.
It takes a long time, but the best thing for local businesses or local law firms, specifically, is content marketing. I remember Bill Gates said it years ago. Content is king, and he wasn't lying.
Gone are the days of happy clickers, people who would click and buy right away. Those are done. You're dealing with a more educated consumer, and they want to be educated. If you put a piece of content out there that educates them and tells them exactly what they need to learn, your phone will ring a lot quicker than if you don't do that.
Let's talk about SEO. A lot of people say you can do keywords with SEO. Keywords like "estate planning near me" will still work, but it will be much better if you post content on your blog or on a third-party site that educates people about your state's laws around trusts.
I'll give you a little nugget here called AnswerThePublic. It tells you all what people are asking about. You just put in your keyword of anything that's going on in your industry, and you see what people are already talking about, and you write a blog about it, or you do a guest post on someone else's blog about it, a blog that gets a lot of traffic.
You will be amazed at the difference between that traffic converting versus the estate planning near me traffic. That's what's working right now tremendously, especially for attorneys.
Another thing that's working, and this is more on the personal injury side, is display ads. It's tremendous. When you're driving down the road and see all these billboards, "Hey, car accident call so and so." Now we've transformed that onto the internet, where you go on cnn.com, newyorktimes.com, washingtonpost.com, all these highly trafficked websites. When you put banners on those websites, the beauty of this is not everyone sees it. Where are you located, Stephan?
Miami.
Google Business Profile works about a mile radius around you. If you optimize your Google Business Profile, it will lock in about a mile radius.
Man, I'm jealous. Anyway, I digress. Let's say I will never see that because I'm not in Miami, or I've never typed anything that has anything to do with personal injury on the internet, whether it be on my phone. I've never searched on YouTube for it. I've never done anything. There's no history of me ever doing that. I've never walked into a hospital and a trauma center, nothing.
The display ads are so sophisticated these days that I can pin that down and say, "Okay, Stephan has done these five things. Therefore, he must be a candidate for personal injury attorney." Only then do you see an ad that says, "If you have a personal injury, give me a call." A dog bite is the same thing. Medical malpractice is the same thing. That's what I call highly targeted marketing. That's what's happening right now.
What platforms? Because it's not just Google where you could display ads? What platforms are you advising your clients to be on? How do you test that and make sure it's performing?
You're right. We started on Google because that's the big bear. For instance, we would go on things like Hulu because it's streaming videos. Any place like Peacock and all these things that allow advertising, we leverage it and put these display ads there from a video standpoint.
Yeah, cool. Are you doing YouTube ads as well? If so, what kind of performance are you getting?
Yes. YouTube is funny because it's becoming more of a branding tool for us. Here's what I mean. It's not converting at the best rate that we would like to see anyway. We haven't fine-tuned it, or maybe it's just what it is, just branding. You're getting a lot of eyeballs to it.
Here's the funny thing. We can't track down to say, "Okay, this click came from a YouTube ad, which came from there." But whenever we add YouTube ads, your conversions increase, which means the branding is working, but you can't contribute 100% to that YouTube click, if that makes sense.
Are you using CallRail or something similar to track the phone calls that come in and attribute those to the different advertising channels, SEO, and all that?
Yes, we use CallRail. We love CallRail because we can tie it to the Google My Business page. Google Business Profile, they call it now. They change it all the time. We can tag it to your YouTube in any way you're fine. That's what we know. Hulu and Peacock are performing great right now as streaming services.
What about Yelp? Cause you advertise on Yelp.
I do not have a lot of success on Yelp, at least for my clients, because it's different with them. They advertise on Avo and those types of sites, Super Lawyers, etc. But I have yet to have a success story to share here with Yelp.
These verticals are niche sites for lawyers to advertise to their potential clients. You've mentioned Super Lawyers. Are there other vertical-type sites for lawyers to advertise for clients that perform well? Are Super Lawyers a good performer?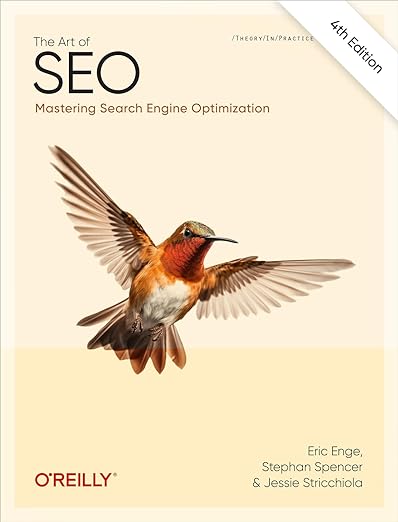 Super Lawyers is a good one. There's Avo that I mentioned. Avo is a little different, where you answer questions. We always advocate to answer these questions, and it's a great place. You could track actual cases back into Avo.
What about local service ads (LSA)?
The LSAs work well. Again, I serve the local, small attorney. We're talking about $125, $130, sometimes even $190 per lead, and they're charging for that. If they don't have a strong closing ratio, it's tough because every call counts. But yes, they work great.
Whenever we get them to that point, we can now use LSAs, "Okay, let's go the LSA route because you're going to get a higher quality lead because they're screen." When they see it, people say, "Oh, Google screen." Right away, it's that perception that, "Oh, this is a viable attorney." But again, the people I service are unwilling to spend that kind of money on it at that point.
Yeah. That can add up for any local business to do local service ads. With Google, they could easily spend $3,000, $4,000, or $5,000 a month.
Easy. If you don't have a good closing ratio, that will hurt you. Just doing the regular stuff we do, the display ads we're doing, the SEO. Sometimes, we do some pay-per-click, but not much because that adds up as well. On SEO and the display ads, that's enough for them to start growing their practice, take on another associate or something like that, or even another partner if they want to. Maybe after two or three years or less, depending on how fast they grow, then we'll do some LSA stuff.
Cool. What are your favorite tools for local SEO? I'll mention one right out of the gate here: Local Falcon. I'm guessing you use that one too. What are some of your favorites?
I'm a huge advocate of Ahrefs. It has been my saving grace for my business.
If you want to share just general local marketing tools as well, especially when you hear about local SEO.
There's this thing called LocalFi. Have you ever heard of them?
No.
LocalFi is a very good tool. I'm sure you know this, but maybe some audience won't know. The way Google Business Profile works is they take about a mile radius around you. If you optimize your Google Business Profile, it will lock in about a mile radius.
When you provide this LocalFi tool, it expands it to five. It depends on your level, and you can do a 10-mile radius where you dominate that local. You expand up to 10. There are different levels, but you could start with 5 and then expand to 20. That's my favorite local tool to use.
What about ranking trackers, different keyword tools, and things like that? It doesn't have to be local SEO specific, just some favorite SEO tools.
My favorite is Ahrefs. That will tell you every single way what your competitors are doing and what keywords you should avoid. Semrush is good, too. But I'm a huge advocate of Ahrefs. It has been my saving grace for my business. If I were to pick out a tool that has saved my business, that's the one. It never failed.
I've had clients who tell me, "No, I want to rank for this keyword." "Dude, you're never going to get there. Your domain authority is way too low. It's going to take you five years to do this. Forget about that keyword. Here's a keyword you got to be," and it's all because this tool tells me, so I like that. Now Ubersuggest, Neil Patel's tool, is a good second or third tool to use. Are you familiar with that one?
I am. I used to love it more before it got acquired. Actually, the same thing happened to AnswerThePublic. Neil bought that tool as well. Now, I don't know how to AnswerThePublic. I use the Answer Socrates, which is a competitor and doesn't have all the hard selling. That's completely free. It is great for scraping. People Also Ask Tool, that's really good. I like that one.
That's a really good thing. I'm glad you mentioned that. Our goal is to get your blog on that People Also Ask portion if someone is searching on the internet for something in these particular questions. When we get to that point, it's all gold from there.
Our goal is to get your blog on that People Also Ask portion if someone is searching on the internet for something in these particular questions.
Yeah, I love using or having my clients use the People Also Ask questions to inform their Frequently Asked Questions page, their editorial calendar for their blog and their YouTube channel, and just keeping a pulse on what's happening in their industry. It's really good.
Yeah. I have a question for you. What's your take on this whole AI revolution?
I've had a lot of AI-focused episodes. It's certainly a hot thing. I don't think it's going to jump the shark anytime soon. It's really revolutionizing how people work. I love this quote from Peter Diamandis, "There are going to be two types of businesses by the end of this decade, businesses that use AI at their core and businesses that are out of business."
That's true.
In the fourth edition of The Art of SEO, we have a whole chapter dedicated to AI and how to incorporate generative AI in your SEO work, whether it's keyword research, technical SEO, content creation, editing, title tags, etc. You can use ChatGPT for so many things. You can categorize keywords.
You don't even have to give the tool the groupings. You can just have it come up with them. Just give them a keyword list. You can set the stage by telling it to imagine that it's an SEO expert or a particular person who you think is good at, whether it's SEO, marketing, or whatever, and come up with the thing, the marketing plan, the persona, your ideal client avatar. Give it a keyword list and tell it to group them into categories or topics. It's just really cool. To not play with it is putting your head in the sand.
Yeah. You got to play around with it. We've been playing around with it ever since. I remember, before Jasper came out, there was a thing called Jarvis, I believe it was.
That was the previous name of Jasper. I think they got a nasty gram from somewhere. Jarvis is an Iron Man thing; you're not allowed to use that.
I remember playing around with it back then when it was Jarvis, not me per se, but my team. They would tell me, "Hey, this is what it can do." I am just preparing myself for this new wave.
At this point, what it's helping us do, we use it to help us be quicker. The way I see it is allowing me to take on more clients without having to hire more people because the people I have can now leverage this.
You still have to understand marketing. You still have to understand what makes people react. You can't just take this thing and just cut and paste it. You have to understand the human psychology behind every marketing piece, but it shortens everything for them. I like it in that aspect.
It's a great first draft tool if you're using it to replace team members. I think you're misguided. But if you're using it to augment and assist, I think that's great. It's foolish not to.
"There are going to be two types of businesses by the end of this decade, businesses that use AI at their core and businesses that are out of business." – Peter Diamandis
Yeah, 100%. At this point, had it not been for that, I would likely have had to hire another writer or social media person.
Speaking of social media, what do you see working and not working for your niche that is not obvious, maybe counterintuitive even?
There are several ways to nurture leads, get clients, and all that stuff, but most of the social media marketing I see, especially from local businesses, is terrible.
Yes, it is. I will answer that with a funny story if you don't mind. I have a client who's a very astute personal injury attorney. He's been around for ages. There's this one particular gentleman who is not fond of, but he's a competitor. He's very rambunctious and loud, the opposite of my client.
He sees him on TikTok doing these videos and getting all this attention. During our monthly meeting, he says, "Hey, Frank, I want to implement some TikTok." I'm like, "Okay, tell me more." I know how he is. It was weird. He's telling me more; he was beating around the bush for a bit, and then he finally got into the thing.
He shows me the video of his competitor, and I'm like, "Okay. Look, you can't do that. It's not you. That's him, that's his personality. He will pull that off, and you can't pull that off. I'm saying that with much respect, but you just can't. People will see right through you. You think they won't, but they will."
What's my take on social media? As long as you use it and you're authentic with its usage, it's a very good tool for attorneys. It's a good tool for any business. But you have to be authentic.
For instance, if you're in business law, the platform you need to be in is LinkedIn. If you're in personal injury, Facebook or Instagram are the ones that you need to be in. If you're in estate planning, I say LinkedIn as well. Anywhere high net worth people or whatever, depending on your practice, that's where you need to be.
People will see right through you. You think they won't, but they will.
Be consistent. There are a lot of clients that I have. Again, I cater more to the small law firm, so they can't take on all our services. Of course, they're going to go for the lead generation services. They say, "Oh, we'll take care of our social media," but then they're not consistent, so they'll start great, and then you don't see anything for two months, and then they go back.
Finally, whenever they get enough money to say, "Okay, let's add social media to it as well." We'll take care of it, and then they'll see more of a presence. To me, social media is about branding and presence unless you're going to do some lead generation, and that's different. Now, we're going to put some ad budget to it.
Yeah. Without an ad budget, on Facebook, for example, you're dead in the water. You're not going to get any reach.
Nope, you get two people seeing it.
And they'll both be working for you.
Yeah, most likely.
I really liked what you said about social media. If you're inauthentic or inconsistent, you're wasting your time.
You might as well not even do it. You'll be better off not doing it.
If you're in business law, the platform you need to be in is LinkedIn. If you're in personal injury, Facebook or Instagram are the ones that you need to be in.
I agree. Regale us with case studies of lawyers that you've changed their lives. Now they're vacationing in the Bahamas, and you can hardly reach them anymore because they're just sipping piña coladas all day.
Unfortunately, I don't have any of those. Maybe I have one of those next time you invite me over. I have a few great stories of attorneys who came to us very skeptical because they've been burnt in the past by guys like me. They were willing to meet me halfway and take a chance on me. Now, they're so busy that they always cancel our monthly meetings because they're in court, they just don't have the time, or they're reviewing a case. I've got at least two or three attorneys in that boat.
There are a couple of other stories that I can share with you, whereas, "Hey, I'm able to take on an associate." I had a sole practitioner who absolutely hated to do family law. Two months ago, maybe sooner than that, because it was still cold. 
He finds someone who loves family law. Now, he can do that. Those are the stories I can share with you. Next time, like I said, I'll say, "Hey, now this guy's in Hawaii, here's the picture."
He has his team replacing him. What does your business look like in terms of associates or the different kinds of specialists on your team? How's the growth path been for you over these last 15 years?
Pretty decent. I finally hunkered down and decided on a business model. That is to have very low W-2s and a bunch of 1099s. That worked in my favor. Like I said, in 2012, I would have quit because I started hiring all these people and didn't take a salary for myself. That just didn't work.
Now, I have my admin, my ops person, and that's it. I used to have a developer, but no more 1099. Everyone else is 1099: my social media person, graphic designer, and media buyer. At least, that's how I wanted to do it.
Yeah. What does the future look like for your company?
I really want to grow this thing beyond belief. My goal is $5 million. I'm not there yet, obviously, but that's my goal. I want to get to the $5 million mark.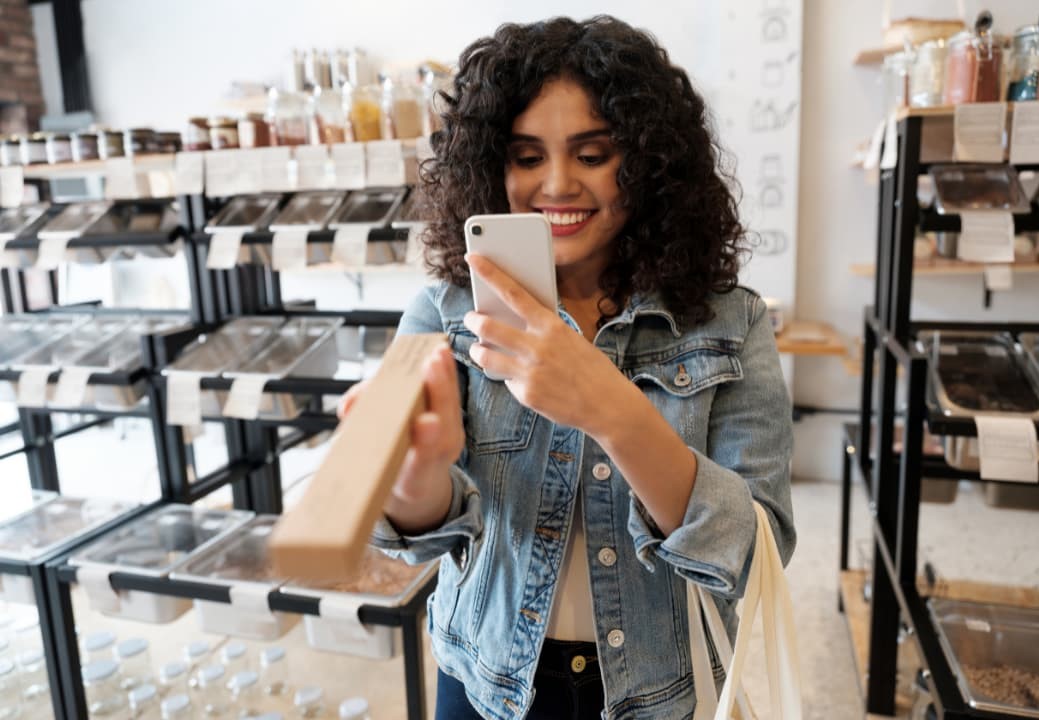 Where do you see the future in terms of not just AI, SEO tools incorporating advanced technologies, and stuff? Where do you see SEO, marketing, and local businesses in five years? Things are going to be massively transformatively different in five years. I'm curious to hear what your vision is.
From a local perspective, now that AI has taken the news by storm, everyone's going that route. The whole Metaverse thing will be huge with locals, where you can virtually meet with people in your law office. Maybe your law office is a Metaverse office now, I don't know. Things are moving so fast that they can easily be in five years.
I think you're right. We've already seen a massive shift from people listening to the radio. Even SiriusXM has now just been replaced with time-shifted internet radio. It's podcasts and streaming on Spotify, Pandora, or whatever. They're not listening to the radio anymore.
Imagine how antiquated it will be in 5-10 years. What, you're fighting traffic to go in and meet your lawyer in an office building downtown? Why are you doing that?
Social media is a good tool for any business. However, authenticity is the compass that guides social media success. Be real, be you.
Click To Tweet
I had this conversation with one of my attorneys. The space of personal injury will be vastly different as these self-driving cars become more popular, where accidents diminish. You'll still get your slips and falls and medical malpractice, but car crashes can diminish tremendously with that technology.
Yeah. Interesting times ahead, for sure.
Yeah. My whole thing since I started in 2007, Stephan, has been to stay ahead of the curve, or at least try to stay ahead of the curve of technology, and offer whatever I see as the future to my clients and say, "Hey, this is where we should be moving and here's why." That's my goal.
Excellent. How do our listeners, who are interested in working with you and happen to be law firms, get in touch?
Always be prudent, but try not always to be last.
Easy, just give us a call at 888-416-7752. Ask for either myself or my ops manager, Beth Marciano. She's great. Or you could visit our website, lbmsllc.com. Take a look at what we're all about. If you want to grow your law firm and take it to the next level in the next few years, just reach out.
Awesome. What would be a last pearl of wisdom that you want to leave our listener with that we haven't already talked about?
Attorneys tend to be always the last ones to jump on the bandwagon. I would say, always be prudent, do your homework, due diligence, and all of that, but try not to always be last, because with the way things are moving in technology, if you're going to go the technology route to grow your business, you could be left behind. That's my words of wisdom: try not to be the last.
The laggard loses. Be the early bird. I agree. Awesome. Alright. Thank you so much, Frank. Thank you, listener. Get out there, make it a great day, make it a great week. We'll catch you in the next episode. I'm your host, Stephan Spencer, signing off.
Important Links
Connect with Frank Demming
Books
YouTube Videos
Film
Previous Marketing Speak Episode
People
Further Resources
Your Checklist of Actions to Take
Consider focusing on a specific vertical and niche in local marketing to streamline my efforts and messaging.
Invest in creating educational and informative content relevant to my target audience. Be the go-to source for information in my niche. 
Create content that addresses specific questions and concerns my audience holds. Leverage tools like AnswerThePublic for ideas. 
Attend industry-specific events, trade shows, and conferences to connect with my potential clients and partners.
Leverage multiple advertising platforms. Consider advertising on platforms, including Google, Hulu, Peacock, and others to reach a wider audience through display ads and video content.
Be authentic and consistent in my social media marketing efforts. Inauthenticity and inconsistency can be detrimental to my social media growth.
Choose the social media platforms that align with my niche and adapt to the platforms' culture and audience.
Consistency is vital in my social media marketing. Starting strong and then going dormant for extended periods won't yield good results.
Stay ahead of technology. In the fast-moving landscape of technology and marketing, strive to be among the first to adopt new trends and technologies.
To explore how Local Business Marketing Solutions can help my business grow and thrive, contact them at 888-416-7752 or visit lbmsllc.com.
About Frank Demming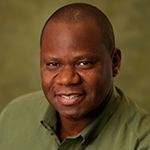 Frank Demming owns and operates a lead-generation digital marketing agency called Local Business Marketing Solutions. He helps small law firms increase their revenue by helping them promote their services using proven online marketing practices.