Brendan Kane is an outside-of-the-box thinker, speaker, and author who empowers brands to scale by helping them stand out and beat competition in crowded and oversaturated markets. He is the author of the international best-selling book One Million Followers and the newly released Hook Point: How To Stand Out In A 3 Second World. Brendan has worked with hundreds of individuals and brands from Taylor Swift and Rihanna to MTV, providing business and digital strategy for more than 15 years.
In today's episode, Brendan talks about how to create content that stands out and maintains people's attention. It's all about the storytelling. No matter what your business is (even if it's an accounting firm or a dentist office), you'll be able to expand your reach if you follow these principles.
Brendan explains how to use the view-to-reach ratio and retention graph on each social media platform to measure your content's success. He lets us in on how to utilize this marketing knowledge to push your book out into the world. He also shares a powerful story of how he built technology to help Taylor Swift reach more fans. This episode will show you how to create an ideal content model for your business. And now, on with the show!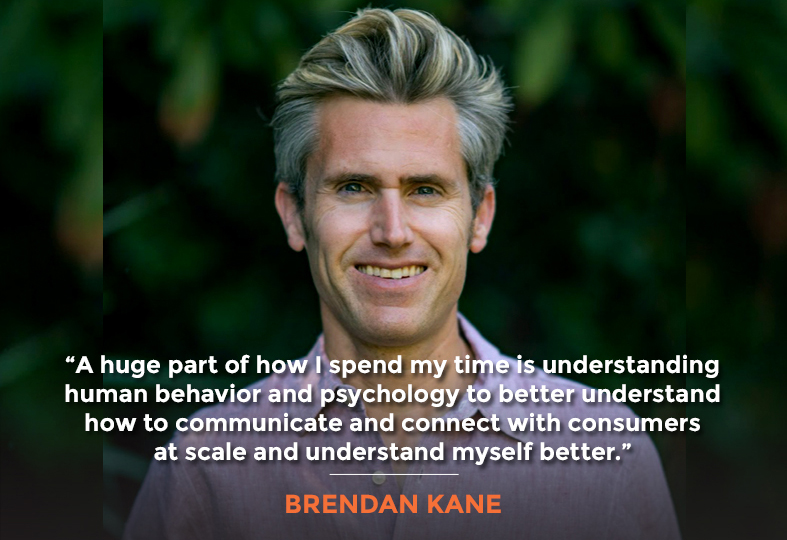 In this Episode
Transcript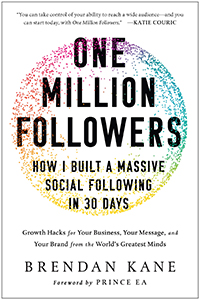 Brendan, it's so great to have you on the show.
It's a pleasure to connect with you and everybody that's listening to this.
Awesome. Why do you think there needs to be a separate book from One Million Followers to talk specifically about Hook Point? Is there so much to unpack with the Hook Point? I know the answer (of course) is yes. Tell us a bit more about what inspired you to create a follow-up book on Hook Point and why that entire story needed to be told?
Great question. There are a number of different reasons why I decided to write Hook Point. One of which was, I was really looking back over the past 16 or 17 years being in this space and trying to distill down where I could provide the most value. What was the core area that was allowing me to have a lot of success for my clients and having success working with the people that you named? 
I started to see that I was getting known just for social media because of the One Million Followers book, because it was doing so well. When I really reflected back, social media was always a part of what I was doing. I have done it since 2005 back in the Friendster and MySpace days. I go that far back, but I was doing so much more for the companies, the brands, and the clients I was serving. It wasn't just social media strategy. It was really how do we help them win at any business objective they have. 
Also, for me having to enter a very competitive world of the entertainment industry and then secondarily, building technology companies at a very early age, I had to find unique ways to really stand out and rise above the noise. Then when I really analyzed what the world looked like pre-social media today, the world has drastically changed. Oftentimes, what I'm seeing with a lot of my clients is their marketing tactics aren't evolving with it. 
How do we help them win at any business objective they have?
If we think pre-social media going back 20 years ago to 2001, maybe there are a million content creators on the planet because content distribution was heavily regulated. You had to go through a television station, a radio station, a magazine, a newspaper. The dissemination of content was really limited. Not everybody could get their message to the masses. 
We fast forward to today 20 years later, there are now 3.96 billion content creators on the planet. That's how many people are on social media. Not everyone is creating content every day, but through those people there are over 100 billion messages sent out in the world every day. What that means is, for people that are trying to stand out, they're trying to make waves. 
Whether you're a solopreneur, whether you're working for a multi-billion-dollar corporation, whether you're a startup, it's challenging because you're no longer just fighting against your direct competition. You're fighting against the local TikTok influencer down the street, the mother that's creating content for their family circles, the Kim Kardashians, the LeBron Jameses of the world. It becomes even more important to find unique ways to stand out and grab attention because while grabbing attention, you get lost in the noise. 
We don't focus on just grabbing attention, we focus on how you hold attention because grabbing attention with no substance doesn't mean anything. But then, relying on the business experience I have, we figure out how to monetize that attention, because if we don't monetize the attention, then what really point does it have?
Find unique ways to stand out and grab attention.
That's really the next step and evolution of why I wanted to write and release Hook Point because just generating followers on its own isn't going to do much because of the amount of competition in the marketplace. As you'll see this all the time, accounts have large followings, but they're not getting reached. They're not getting engagement because the algorithms have to prioritize other content to keep people on these platforms longer.
And the platforms don't necessarily want to send the visitor or the user off onto a competing platform. Someone will post a YouTube video link on Twitter and wonder why it's not getting the reach. Any website actually is a competitor to the social platform, so any link-based tweet or micro post is a competitor of sorts to that social platform. It takes them out of that garden. We have to think about how to work around those constraints that the algorithm provides.
Definitely, there's a highly competitive nature between these platforms. There are rumors now that Instagram is suppressing reach on videos that have the TikTok logo burned in. From my perspective, those are given. You don't want to post a YouTube video to Facebook or to TikTok. 
A huge part of how I spend my time is understanding human behavior and psychology to better understand how to communicate and connect with consumers at scale and understand myself better.
Click To Tweet
We're focusing on our clients. If they're suffering from low reach or engagement is really understanding the algorithms and their purpose. People think that these platforms are suppressing reach, so that they get you to pay for advertising. That's not the case because if that was the case then nobody would go viral. It wouldn't happen, nobody would grow. 
Really, what it comes down to is this fundamental understanding that these social platforms make money in one way and that's retention, retention of users, your session duration, so they can serve more ads to you. What they're looking for is content that holds attention for as long as possible. 
When we're working with clients, there are two core metrics that we're focused on. One, what is our view-to-reach ratio? Meaning a view (typically) on all those platforms really starts at a 3-second mark, not at the 1-second mark. That changed years ago when advertisers were up in arms about getting charged at 1-second views. They said it didn't show any intent. 
We're really looking at the view-to-reach ratio to determine how well is our content stopping the scroll. Are we earning and winning attention in those first few seconds? On YouTube, it's different. It's more of the suggested video clicks. We'll look at that click-through rate on the thumbnail and headline. 
Are we winning the attention?
That's our first indication, are we winning the attention? Because the algorithm sees, if you're not clicking, you're not stopping the scroll. Your content has no chance in holding attention if it can't win the attention because people are just scrolling and not clicking. 
The second metric really comes down to what our retention graph looks like. How long are we able to hold that attention? That's the metric that any of these algorithms are really looking for because the longer you're holding the attention with this piece of content, the longer they're going to stay on the platform, so they'll serve this content to as many people as possible until they hit a saturation point with the audience that they're pushing to where that retention graph starts to fall off. 
That's a lot of the work that we do in this space for people that are struggling to stand out. They're struggling to get their mission out there, their message. Whatever they're trying to achieve, if it's falling flat, it's typically because they're not grabbing attention. That's where most people are falling flat because the dynamics have completely shifted on how you do that. Then secondarily, how long are you holding that attention for? Then off the back end of that, where is this attention leading to? How does it play to the overall business growth and goals of the business?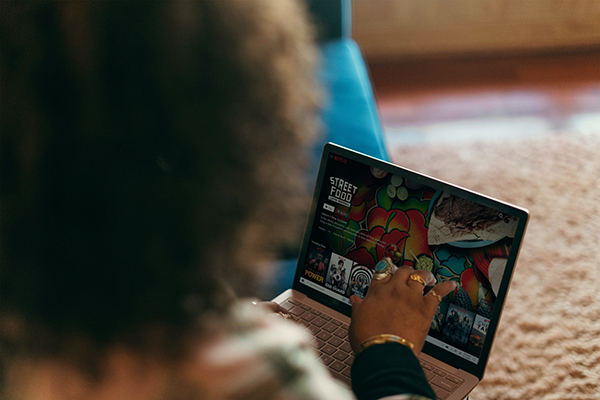 These two metrics, the view-to-reach ratio and the retention graph, are those easily extracted out of whatever the social platform's analytics is, whether it's YouTube analytics, Twitter analytics, Pinterest analytics, et cetera? Or is that something that you need, a special Google data studio dashboard template and so forth?
Great question. You don't need any additional technology for it, but each of the analytics is a bit different. Facebook is the easiest to pull. Instagram's getting a little bit easier. With YouTube, again, we're looking at not that view-to-reach ratio, we're looking at that CTR. 
Most people are focused on SEO for driving views, which SEO does work. Don't get me wrong, but the real viral wins come from suggested videos. That's really playing off that click-through rate on the thumbnail and headline. Instead of the view-to-reach ratio, we're first looking at that click-through percentage. Then correlativity after that, we're looking at what the retention graph looks like, what is that showing us.
You do not need to go out and buy a fancy analytics platform.
Each platform is a little bit different, but you do not need to go out and buy a fancy analytics platform. You just use the raw analytics that each of these platforms gives us to understand, are you stopping the scroll? Are you earning the click? Are you just grabbing attention at a high level? What type of retention metrics can you get to show you how long you're holding that attention for?
Do you have multiple hook points in a five-minute-long video, or is it just that first hook point that happens in the first three seconds that gets them really drawn in, and then you have to hold their attention by just continually providing great content, but no further hook points are needed?
There are dynamics to storytelling. The first and most important hook point is the thing that leads you into the piece of content. Through the storytelling, depending on the length of the video, there has to be a flow, there has to be dynamics to how you're delivering that message. 
One of the tools that the most successful YouTubers in the world use is called the "Jenga effect." We've all played the game Jenga where you have the blocks on the table, and with each block that you pull out, it increases the chances of the pile of blocks falling over. 
The first and most crucial hook point is the thing that leads you into the piece of content.
Click To Tweet
In playing Jenga, you know what the end outcome is. It's going to fall. Somebody's going to pull the last block and it's going to collapse. That means that with each block that's pulled, the tension is rising, the tension is building. That's where the greatest YouTubers in the world start with a powerful hook, and they keep building the attention to the outcome that you know. 
To give you an example, there's a YouTuber, Graham Stephan, a young kid that talks about finance. He's made finance sexy. One of his most viral videos is how he got a Tesla for $76. Right there, it's a great hook. Comparing it to Jenga, you know what the video is about. 
If you watch that video, he doesn't reveal the math of how he actually did it until about 9 minutes in. It's not like he's filling it with fluff to get to that point and build that retention, he's telling a story throughout that. He's building tension. There are ups and downs, and things like that.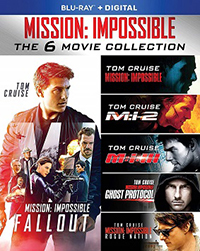 Mr. Beast is probably one of the most prolific YouTubers in the world today. He does the same thing. He has, "The person to make this shot wins $300,000." Again, strong hook. You know what the outcome is, but it's not like in the first three seconds, the person makes a shot and the video is done. He wouldn't have success. 
You see the same thing in movies. We've all seen movies. We typically know what the outcome is, like Mission Impossible, Tom Cruise is going to beat the bad guy, but there are ebbs and flows to what's going on. He gets captured, he gets released, he gets captured again, he's running after the bad guy. There's tension, release, tension, release. 
That's how we typically look at it. Sometimes those could be hooks, sometimes those can just be storytelling techniques as well.
What would be an example in your own marketing of tension, release, tension, release?
We do this a lot in our books. We set up different problems and then give a solution. Then we set up a new problem and go to the solution. In our business, when we're working with clients, we spend a great deal of time understanding what their challenges are, what their goals are, and what their competition is doing. We really clearly define all the various problems. 
Most clients will come to us with a single problem. They're like, "Oh, I want more followers" or "I want more revenue," but they don't understand that within those, there are several problems that have to be solved in order for the client to ultimately be successful.
Several problems need to be solved for the client to ultimately be successful.
In your books, are you maybe ending the chapters on cliffhangers? I know it's harder to do when it's a nonfiction book. Dan Brown is amazing at this with his fiction books. I don't know if you've ever read The Da Vinci Code or Angels & Demons. You just can't put it down because every single chapter is addicting. At the end, you just are left on this cliffhanger and you have to keep binging. It's like you're doing all night reading those books. It's really fun.
Typically, if you look at the Hook Point book, that's a perfect example. Each chapter title is a hook point in and of itself. That's where we build that interest in moving on and moving on. We spent a great deal of time designing those chapter titles to grab that attention to continue on with the book because, as you know, in writing a successful book, a lot of people will buy books—myself included—and will either just read a portion of it or they won't read it at all. 
Yes, your job as a writer is to create that hook point to get them to buy the book, but it's also to make sure that you're setting up a compelling story, that they actually dive in and read the book. Also, when they're in the midst of reading that book, find ways to make sure that you're maintaining that attention to keep going from section to section or chapter to chapter.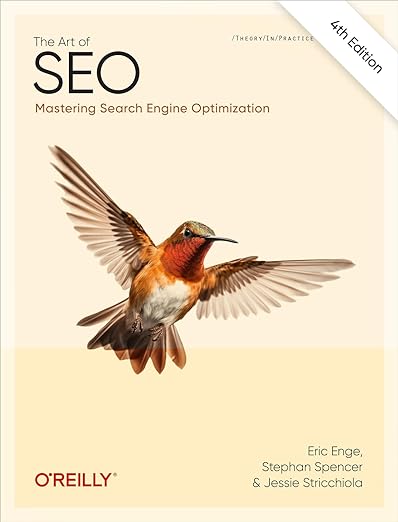 I'm thinking about my 1000-page book, The Art of SEO. I don't know that many people who read the book cover-to-cover. It is a bit daunting and overwhelming, really. It's more of a reference book, although it really should be read cover-to-cover. 
Here's the problem. What half of SEO do I leave out or my co authors leave out in order to get it under 500 pages so that it sells more copies and gets consumed more? There's a lot to unpack. You've got to somehow keep the readers' interest throughout and it's not easy.
It's not. I worked with the professor at Stanford, BJ Fogg. They created the Persuasive Technology Lab and he talks a lot about motivation and ability as being a trade-off. It's understanding what the actual motivation of the end consumer that you're selling something to, or putting content in front of, and then you design the ability around that. 
The more motivated somebody is for studying SEO, social media, hook points, or marketing in general, the more likely they are to read an entire book. But if you don't set up that motivation properly and articulate what is the outcome for this person if they read that book—what is the problem that this book is solving—if it's not a deep enough problem, if it's not contextualized in the right way, then ultimately it leads to either them not buying the book, them buying the book and not reading it, or not reading the whole thing. 
Another layer of psychology that we apply to marketing is really understanding where we're meeting the consumer, what their state of mind currently is at, and how effectively can we change that state of mind to get them to perform a specific action.
If the motivation is set up correctly, you can make somebody do something difficult.
This is why you've seen a lot in the info product space or just in lead gen why people started doing free ebooks or free email generators because the motivation isn't strong enough yet to warrant getting somebody to pull out a credit card. Versus if the motivation is set up properly, then what can happen is you can make somebody do something difficult like pay with a credit card or pay a premium. 
One of the perfect analogies of an industry that's completely built on this is the health club industry. What do they do? Where do they make most of their money? New Year's. New Year's resolutions because there's a high state of motivation that they know happens with people saying, I'm going to get in shape this year, I'm going to get healthy. 
That's where they make the most of their signups because it's a difficult thing to get somebody to drive to the gym, sign up for a membership, and they typically lock you into a commitment. Because they know most of these people are going to show up at the gym the first day, overwork themselves, be super sore the next day or hurt themselves and just not want to come back.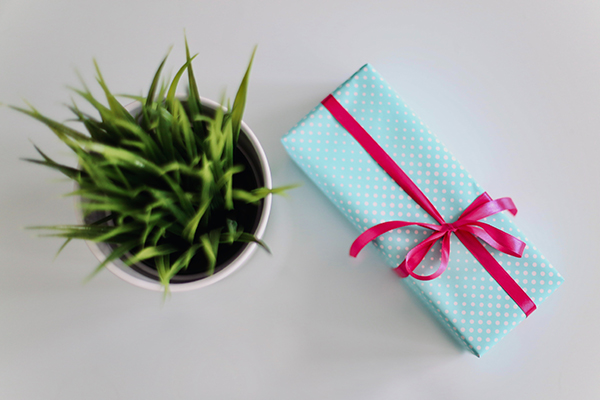 That brings up a good point about gym memberships. I learned this, actually, from Travis Ketchum, the founder of Contest Domination. Here's a great example involving gyms in terms of setting up a contest that has the potential to go viral. That is if the prize is related to the motivation and to the main offer. 
In that case, you wouldn't want to give away a gift card to Barnes & Noble, or Amazon or something because that's for anybody and everybody. But if you give away a gym membership as the grand prize that's only for people who are interested in getting into shape, then you give to everybody who didn't win, which would be almost everyone—one, two or three winners—and then everybody else is sorry, you didn't win, you change the model to something where everybody's a winner, but you're going to get something that gets you on that journey, like give them some results in advance like Frank Kern with his idea of teaching the F chord to the person who wants to learn the guitar. Teach him that for free, get them hooked, and then they want to buy the entire course.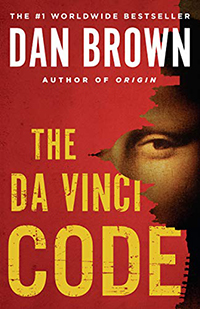 Get them into the contest, wanting the thing that is aligned with what you have to offer, not just money or just some bribery, and then it makes everybody a winner. I really like that approach.
There are definitely different ways to look at it. One of the interesting analogies that popped into my head was the lottery system. When you think about it, it seems baffling. We all know we're not going to win the lottery, but why do so many people still buy lottery tickets? It's because the prize is so big. This is where the lottery is so smart with marketing, you just keep seeing the prize raise, raise, raise, raise.
The mindset, both consciously and subconsciously is like, listen, I'm probably not going to win the next billion-dollar lottery, but it's only $5, it's only $10. The motivation and ability there are interesting. There's enough motivation to say, well, I'm not likely going to win, but if I do win, I'm going to win a billion dollars. The ability to throw down $5, $10, or whatever it is justifies that action to take place.
Where do you see that behavior in a more virtuous setting? I consider playing the lottery or gambling.
Probably a perfect example of that is Omaze. Omaze has done an amazing job with the lottery model of tying a big prize to a charitable cause. They work with celebrities a lot, where it's, hey, have lunch with Matt Damon and Ben Affleck for a water charity. The more entries that you buy, the increased likelihood that you're going to have that happen. Same lottery principles, but it's being tied to a charitable cause and donation.
Do you know Scott at Charity Water? 
I do not know Scott.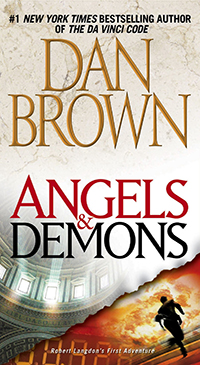 He's an inspiring guy. He's on my list of people to have on the show. He has really cracked the code for how to take a charity that's doing something pretty mundane or boring of installing wells in villages, making it sexy and even viral. It's really, really awesome.
The reason is because he tells compelling stories. It's in the story. In all of the marking that they do, it's not about the cause. It's not about the water, it's about the people.
It's also about him, too, and his going to the brink, basically, of self-destruction, and then finding his why. Just a huge, beautiful transformation, and him personally that then spills over to helping the world. It's a compelling story. Do you have a compelling or a powerful origin story yourself that you want to share?
The place that I started is I wanted to be a film producer. I went to film school to hopefully learn the business side of film. When I showed up, I quickly realized they teach you nothing about business there. I figured, well, I've got to figure out what it is to create a business management, just run a business, the fundamentals of it.
I started a few Internet companies going to school and going to college to really learn and experiment. When I showed up to Los Angeles in 2005 to pursue a career in film, I started at the bottom making coffees, and copies, and all that like everybody else. When people would ask me, "Why did you move to LA, why are you working here?" I said, "I want to be a film producer," I could just see everybody's eyes glaze over. It's just like you're one of a million people. 
I had to find a way to stand out. I had to find my hook point. I took a step back and just realized that whenever we finished a movie, we would spend tens of millions of dollars on a single piece of content, and then we needed hundreds of millions of people around the world to know about this piece of content in months. Otherwise, we lose a tremendous amount of money, risk going out of business or risk not generating a profit, and incurring a huge loss. 
I had to find my hook point.
I basically just realized those situations when that tension rose and just said, listen, I have this experience in digital traffic and this new form of social networking that's coming out in blogs and websites. I can help you tap into that traffic for either no cost or nominal cost compared to what we're paying on television and print. 
That's what really allowed me to go from making coffee and copies to starting a digital division for the first studio I worked for. From there, I just quickly realized that the movie industry is just another corporation. People think it's so sexy, creative, and fun, but it's a corporate environment. I'm an entrepreneur at heart and I don't know that I really realized it at the time. I left and started building technology platforms and licensing then back to big media companies. 
That really took me on this journey of understanding how to grow things. The blessing and the curse of starting in the movie industry is you're forced to think big. You cannot go in with an idea that talks about reaching 10,000, 100,000, or even a million people. You get fired. 
The blessing of starting in that environment is it forces you to think big, but that provides challenges to always be in a space where people are coming to you to achieve massive goals. That's what I love to do, but at the same time, it puts an immense amount of pressure because we're not going into the market trying to solve incremental problems. We're going and trying to solve huge problems and reach huge goals. 
Don't just focus on grabbing attention. Instead, focus on how you hold attention because grabbing attention with no substance doesn't mean anything.
Click To Tweet
That pressure can often pose challenges. A huge part of how I spend my time is understanding human behavior and psychology, so that I can better understand how to communicate and connect with consumers at scale, but also how to better understand myself. What does it mean to be a human being on this planet? What does it mean to suffer from depression, self-doubt, or panic attacks, and things like that? 
Did you have that issue? 
Yeah. There was a period of my time when I was running a startup where I had a panic attack every 15 minutes for two days straight. I've suffered from depression in all of those things in my journey.
Was there a gift that you see in that now?
100%. There's a gift in everything that we experience in life. It's just a matter of whether we see it that way because we all as individuals have challenges. Nobody is perfect. Nobody is happy all the time.
Somebody was telling me a story about the Zen Buddhist monks that meditate for eight hours a day. The reason that they meditate eight hours a day is because they have to deal with the craziness of the world.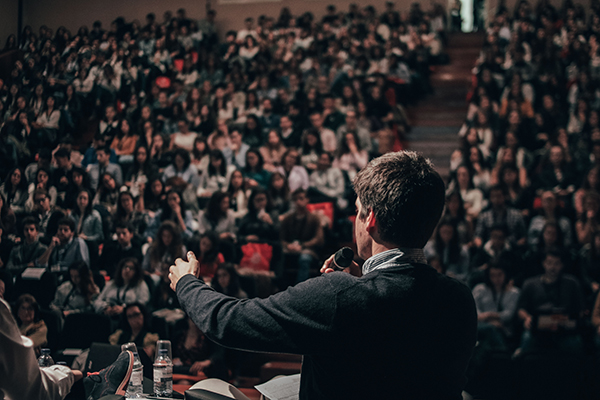 For me, it's understanding that it's a learning experience, and I meant to go through that to learn and take something from it on the other side. Am I saying by all means that it's easy and I enjoy it? No, I don't enjoy it a lot. I've spent the last year really diving into freediving and understanding freediving to rewire the brain, breath holds, and breath works. 
There's this period of six months, where I put myself in a state of panic every day to understand what it means. I still sometimes when I'm training with breath holds or training in a pool and things like that, that it will pop up. Is it fun? No, it's the worst feeling in the world. If you've ever had a panic attack, you know it. I think there's just a tremendous amount of learning about yourself, learning about how you perceive situations that can come from it instead of running from it.
And when you have a panic attack, a lot of times you don't recognize that it's a panic attack, right?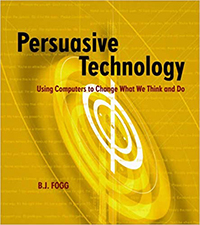 For me, I'm pretty good with it. For me, it's such an intense feeling that I know that it's a panic attack. You feel like you're dying, basically. At least for me, I can only talk about my experience. There's a very clear delineation between anxiety or even intense anxiety, and a panic attack. 
I guess what I'm saying is that when I had a panic attack and I went to the doctor, fearful that I really was on my way out, he's like, no, there's nothing wrong with you. You're having a panic attack. I'm like, I have no idea.
You're correct in those first times of having it, you don't know what it is. I think I've forgotten the first time because I've had so many, and now I'm in this process of basically manufacturing it to understand it and to work through it.
You do freediving pretty regularly. I know this is maybe a little bit off-topic, but I think it's important for us to explore a little bit. This idea of using breath holds as a way to process your negative traumas, feelings, or experiences, and to then get out the other side. If you can do a Wim Hof breathing exercise everyday and then do freediving once a week or every couple of weeks, give me a sense for how often you're doing this. 
I did Wim Hof breathing exercise with some of my brothers at METAL, which is how I met you. They do it every day and I try to join every day. I miss about half the time, but a few hours ago I was doing it, and it's amazing. It really helps boost the immune system and it gives you this sense of grounding and calm. 
I'm sure there are tons of other benefits. Could you walk us through a little bit of your process and your daily routine in regards to addressing your physical, mental, and emotional health this way?
Absolutely. I've done the Wim Hof breathing. This is a bit different. Really, what you're doing is you're putting yourself into breath holds. You're not breathing, whereas Wim Hof is you're just focusing on the breath. I do at least once, sometimes twice, a series of breath holds at about 16 minutes every day. Then I have a regimen that I work out in the pool of freediving exercises three days a week. That's between 1¼–1½ hours.
People struggle to get their message out there. If whatever they're trying to achieve is falling flat, it's because they're not grabbing attention.
Click To Tweet
They specifically say you don't want to go more than three times because there are diminishing returns of that. Really, what you have to learn when you're holding your breath, especially in freediving, is you have to relax yourself. You cannot freak out in the water because that panic will lead to a loss of control.
The individual that I've been learning it from is a professional freediver. He's based out of Mexico and he'll take me in cave dives. When you're diving in a cave or diving down deep, you have to relax yourself because if you panic in that situation, there are dire consequences. You can die, you can drown. 
There's an interesting mind game that happens that your mind initially wants to freak out when it's holding its breath. You need to breathe or you're going to die if you don't breathe. And understanding the delineation between the mind and the body because the body, theoretically, doesn't need to breathe for 15 minutes and can still survive. 
Am I holding my breath for 15 minutes? No, I'm not at that level. You have to learn where this panic, this anxiety comes from and really calm yourself to be able to go into those situations successfully.
Interesting. When I do the Wim Hof breathing, I hold my breath for 60 seconds, and then for 90 seconds, and then for 120 seconds, and then for 150 seconds. I don't think I've tried for longer than 2½ minutes, which for me was amazing. To be able to hold my breath without freaking out or feeling like I'm out of air or anything for 2½ minutes is really like a big accomplishment for me. Now I do it most days. I'm sure it's good for me, but it sounds like what you're doing is a whole other level.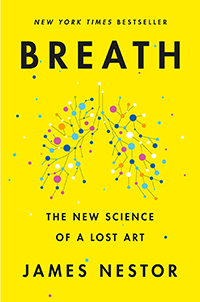 The difference in the Wim Hof versus the breath on land is that we use a progression of Bandas. What that means is basically you push your stomach in during the breath-hold. One is pushing your stomach in, you hold that, and then you breathe out. Then you don't breathe in and you push your stomach up. What that does is it really intensifies the breath-hold to the period where it really forces this anxiety or whatever to rise.
Again in the water, it's just a whole different ball game than being on land because you can't just come up for that air, you have to go through it. It's just so fascinating. There are so many different facets and forms of breathwork. I think it's just finding the one that's the right fit for you, because I think everybody's different in terms of what they're working on or what they're looking to achieve.
This is fascinating. I appreciate taking this little detour. One last quick question on this topic, have you read the book Breath by James Nestor?
I haven't read the book, but I've definitely listened to the interviews with James Nestor and understand the core philosophies and principles that are expressed in it.
A great guy too. He's just a solid human being. All right. Let's get back to the whole storytelling angle. What would be an example of a great story from somebody that's a client who you wouldn't have expected this kind of story to come from somebody who you might think is really boring, maybe an accountant or somebody that doesn't strike you as being a great storyteller?
I think it's less about people being ineffective storytellers and more about pulling the story out of them. For example, there was a dentist that we are working with. We are working with her to identify her hook points. Just talking to her, she was just sharing a lot of data. 
It's similar to James Nestor and some of the data around breathing. In early childhood, if you don't address cavities or you don't take good care of the mouth, it can lead to chronic illness and disease later in life. Most of the chronic diseases that are impacting adults are stemming from the fact that they're not taking care of their mouth, their cavity, or their teeth at an early age. 
In terms of reconstructing it, she was going out on trying to talk about cavities, where her current clientele were really parents. When a parent hears about cavities, you glaze over. It's like oh, cavity, you just get it filled. We recontextualize it to tell a much more powerful story. The number one chronic disease that's going to impact your child in the short-term and the long-term that could result in significant illness and potentially death is starting in the mouth. 
A layer of psychology that we apply to marketing is understanding where we meet the consumer and what their state of mind currently is and how effectively we can change it to perform a specific action.
Click To Tweet
Once you tell a parent that, they're going to open up their eyes and listen more closely to what you have to say. If you start with, I'm the leading specialist in cavities, we've all heard of cavities, and we don't even give it a second thought because it's so oversaturated, and we just think it's a simple solution. It's a great question because anything could be made interesting, any topic.
There is a YouTube account called ClearValue Tax , where it's just the guy behind the desk. I think there are over a million subscribers, getting hundreds of thousands of views, and he's talking about taxes. Because what he did so brilliantly is during Covid, he started anchoring his content around stimulus checks, and what's happening with the government, and things like that. 
There's a doctor called Doctor Mike, who is now probably one of the most popular doctors in the world. I think he has over 7 million subscribers on YouTube. What he did is he anchored his expertise around pop culture. His two most popular videos are Real Doctor Reacts to Grey's Anatomy and Real Doctor Reacts to The Good Doctor. 
What we talk a lot about is, how do you make what you do accessible to the general audience? A counterintuitive to what most people have said in marketing in the past is you have to be super niche and target down to a specific message, to a specific individual. 
Yes, there are some instances when you can leverage that for paid and still be successful, but our success comes from, how can we make this subject matter interesting to the general audience, to the widest audience possible, so that you can play to the algorithms and even play to the auctions of what they're looking for.
When we put this in front of people, what are they doing? Are they scrolling past it? Are they ignoring it? Are they engaging with it? Are they watching it for a long period of time? Are they clicking on it? Whether you're doing paid or organic, the more that you master that, the better that your ultimate results are. My team has generated over 50 billion views across platforms, over 100 million followers, and over a billion dollars in revenue for our clients because we're approaching it from this generalist idea. 
There's another example, a guy named Ryan Serhant that a lot of people probably have heard of. He's one of the top real estate agents in the world. He started on the Million Dollar Listing show, but then he started to dive into social. He did an amazing job, where he would start taking people on tours of $100 million mansions, or a $7 million closet, or a private island. Not from the standpoint of like, let me show you and sell you this property, but let me show you into my world as an exclusive real estate agent to the world. 
By doing that, he plays to what the general audience wants, generates millions and millions of views on these videos because even the person that can't afford it, they want to see what a $7 million closet looks like, they want to see what a $100 million mansion looks like. Because he's playing to that, the algorithms are seeing that click-through on the thumbnail, headline, and the retention graph of holding that attention, that they keep pushing it to millions and millions of people. 
How do you make what you do accessible to the general audience?
Out of 5 million people viewing a video, there may be one person that has the money to afford it. He has even said that he's had people buy $10-, $20-, $30-million properties just by seeing a YouTube video. That's where making something that you don't think is sexy into something that's sexy can really pay dividends and build a huge brand beating out the competition.
When you're talking earlier about monetizing the attention as an important aspect of the equation, I love that example that you just gave of the real estate agent. If we go back to the example of the Real Doctor Reacts to The Good Doctor or to Grey's Anatomy, how does he monetize the attention there? Is that again just one person out of a million who would be a good fit, and would contact them, and become a client or patient? How does that work?
I'm not entrenching his business, but this is what I would project his business to look like. He earns a decent amount of money off of that revenue, off of YouTube, speaking fees, probably books, and then he probably has a private practice as well. It's a diversification of the revenue for something like that. 
The ClearValue Tax guy, again it's ad revenue but I think more for him, he's probably attracting a lot of clients that want to work with his consultancy. For him, he could even potentially create an app or interface to work with clients at scale.
That's where it's like, when we're working with clients, we take that into consideration and really craft the backend of that based upon where they want to be, what their resources are, and what their business is. Once you have the attention and you hold it, there are so many opportunities on the way that you can monetize that. It's different from case-to-case based upon where the person really wants to take their business.
With you being an author and having two successful books, I would imagine you've really dialed in the right approach to doing a book launch. You got the book launch funnel, all the different ways to reach the influencers, create hook points, and all that. Could you break down your launch approach and funnel for us in regards to your newest book, Hook Point?
I don't do anything when it comes to book launches.
It's interesting because I don't really do anything when it comes to launches. I'm more interested in how I can build this into a sustainable and long-term business. I see books as a business in order to be really successful because the reality of the situation is there are 1.7 million books between self-published and published books put into the world every year. Talking with my literary agent, who's represented over $5 billion worth of book sales, he says, listen, to have a shot of your book being successful, you have to get 25,000–30,000 copies into the marketplace at a minimum for it to take off and for word-of-mouth.
Now, the interesting thing is the average self-published book is selling less than 500 copies. The average published book is selling less than 3500 copies. The biggest publisher, I think it's Random House, their average book is selling 15,000 copies. In each of those three buckets, you're well below that minimum requirement of 25,000–30,000 copies in the market. What I really focus on is how do I build a marketing engine that's sustainable over the long-term?
One Million Followers has been in the market for three years, maybe. We've rewritten it three times. I sell more copies of that book today than when it first launched. I'm not against launch formulas. I know people are successful with them. It's just not the way that is interesting to me to go about it. Maybe one day, I'll dive deeper into the initial launch strategy. 
Essentially, what we do is we create self-liquidating marketing engines that we can see books into the market for either at breakeven, or some months were profitable, some months we're taking a little bit of a loss, and then we mine all those book buyers to identify people that we can help with our consulting practice.
About 80% of our books are direct to consumer, social media ads to book funnel, but we do advertise on Amazon. We advertise heavily on Amazon as well. It's just direct to the consumer, we own that audience. We own that customer data, so it's more effective for us to remarket to them. 
My goal is, how do I just push as many copies into the market as possible so that I can get that brand amplification, get the books into as many hands, and hopefully word-of-mouth takes over so that that self-liquidating model becomes just more and more profitable as we grow it?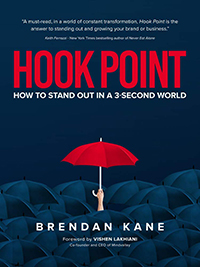 Interesting. With a book that is self-published, the costs are a lot lower and you can afford to almost give those books away, just cover the cost of shipping and the printing. When we're talking about a traditional publisher, for me to acquire a bunch of copies of The Art of SEO—a lot of printing costs there with almost a thousand pages—the publisher isn't going to give it to us at cost.
That's where I've negotiated that. I've negotiated that with publishers. Publishers don't get it at first, but once you show them the numbers, like, listen, we spend upwards $90,000–$100,000 a month promoting our books every month. My question to a publisher is, how many publishers spend that kind of money marketing books? Nobody does.
It is outside of the Russell Brunsons and those people. Why wouldn't you allow your author to buy that cost? We've moved away from the free shipping handling and just going to the ebook, because obviously there's a fulfillment cost. Even if you're getting the cost to that book, but then the customer service, especially when Covid hit, the US Post Office was just dealing with a lot of issues. It was making it harder to get reliable from a customer service standpoint. 
We've worked with clients to renegotiate their deals with publishers by just showing them the overall vision of why we're doing what we're doing. My first publisher didn't get it in the beginning. Because my literary agent has such a great relationship, they allowed us to do it as a test case, and now we're one of their top 10 best-selling books. 
Now they see that. I understand that the publishers are operating from an old paradigm model, but they want to make money. That's why they're in business. If we can show them a path that this model can make them money, a lot of times they will be open to it. 
Very cool. Before we wrap up, I was wondering if you could give an example of something amazing that you did for Taylor Swift or Rihanna.
First off, with Taylor Swift. People don't really realize that she's the reason for her success. She built her fan base herself. It wasn't some big record label. She didn't have millions of dollars of marketing behind her. This is a huge mistake people make with social media. She understood social media as a one-to-one platform, not a one-to-many platform. You'll see people creating videos and say, hey, everybody, welcome to this next video or this. When you think about social media, you're sitting on your couch, you're sitting on the toilet, you're in an elevator watching it yourself. Who is everybody? There is no everybody.
You're not sitting around in a stadium watching social media. Taylor understood that before anybody else. Early on, she understood the value of taking a photo with a fan, responding to a comment and signing an autograph. That one-to-one action didn't just turn that fan into a fan, it turned into a brand advocate. Somebody that was now willing to share her music, her message, her concerts with everybody they knew. Because this was happening at a time where social media was really starting, that was taking place where no longer was just that this individual was speaking to five of their friends that they went to school with in person or around the water cooler at work. They are now sharing it with their social media channels. 
That one-to-one action didn't just turn that fan into a fan, it turned into a brand advocate.
Each one of those interactions could reach 100, 1000, potentially 10,000 people. Then when Taylor started growing bigger, and bigger, and bigger, it started to get harder to do those one-to-one interactions because she can't interact with millions of people around the world. She evolved it to the next level. 
That's when she started showing up at baby showers, showing up on doorsteps with Christmas gifts, having a sleepover with 13 fans. She would capture that content, record it, and release it. What it was doing was that the content was going viral because each one of the fans that couldn't be there, they saw—both consciously and on a subconscious level—"That's me. Taylor cares about me." That's where she evolved. That's her brilliance. 
One of the things that we worked with her on is we started early on in our days with her official website. When we first started the bounce rate, it was crazy. It was like 94% of the homepage. The average time spent on site was less than 30 seconds. 
We built technology and partnered with other technology partners to cultivate that experience of fans interacting with fans, so that it could extend that time spent on site and also have that understanding that Taylor can't engage with every single one of them.
Over the course of two years, we took the time spent on site all the way up to 28 minutes average session duration at one point. In building that, we noticed that there were fans very early on. There are about 30 of them that took the time to read and write code, to create their own Taylor Swift fan site so they could really demonstrate their love for Taylor.
We thought, well, that's awesome that these fans are doing it, but what about everybody else? What about all the other fans who would love to have their own official Taylor Swift fansite, express themselves in a unique way, but don't want to learn how to take the time to read and write code?
We built an application that could dynamically take any Facebook page with your authorization. You just log in to your Facebook account through this landing page and it would automatically turn your Facebook profile into a custom Taylor Swift fansite for you in less than 60 seconds. 
You just had to click a button, you would give us permission to extract your name and your photos, and then we would insert it into 15 different designs you could choose from. The secret was, they got the fans engaged even further. Once it was built, we told them it was built on the same platform that the Taylor Swift site was built on. 
And that technology, you could dynamically change everything. You could change navigation, images. It was at the same time, maybe even before Wix and Squarespace. We had fans that would literally have never written a single line of code, would go in, delete the whole site, and build it from scratch in the way that they wanted to visualize their love for Taylor.
That is so cool. What a great example. I love Taylor Swift and what she stands for and what she's doing in the world. I saw her documentary on Netflix, Miss Americana. She's a good soul. 
She's a good soul and she's brilliant. People don't (I don't think) give her enough credit for what she has engineered for her success. 
She is. Very cool. Thank you so much. How do we get our listener, our individual single listener to get your book, Hook Point, and also One Million Followers while they're at it, if they don't already have it, and to just learn from you, follow you, and maybe even work with you? 
If people are interested in working with me or want to learn more about the work that we do together, I would just go to hookpoint.com where we have some more information. We have a video breaking down what we do for clients. You can download our deck and schedule a call with us. If you want to get the books, the books are sold anywhere. 
We obviously have funnels at both. We have book.hookpoint.com and book.onemillionfollowers.com. Obviously, there you get added bonuses and things like that. That's the best place to start. You can also direct message me on Instagram as well. I'm at @brendankane.
So awesome. Thank you, Brendan, for sharing your wisdom and your insights with us. Everyone, have a great week. Get out there and do something just outstanding for your fan base, for your tribe, and we'll see you in the next episode.
Important Links
Your Checklist of Actions to Take
Find ways to stand out. Working in an oversaturated market, I should consider my competitors and be unique as I rise above the noise. 

Create clickable content. Social media platforms prioritize material that holds attention. I can make more money if I retain my viewers' attention. 

Learn how to build attention. Knowing how to retain attention is key to standing out on social media. I should learn how to find hook points in my social media content. 

Understand my customers' states of mind. I should know when to best convince my potential customers. Finding this point helps me become more successful and effective in marketing.  

Make content accessible to a general audience. While it's also practical to be more specific, being attractive to a broad audience widens my reach and increases my views. I'm not limited to my current target market.

Create relevant content. Identify what my target market is interested in and do sufficient research. Quality and helpful content can help me build sustainable marketing over time. 

Establish strong connections with my audience. Word of mouth and personal testimonies have always been influential. I should be an accessible content creator for my followers. 

Develop your own authentic brand. People are likely to remember me when I'm creating my unique mark in the world. So find a way to become memorable to people who support and admire me. 

Give fans platforms to express themselves. Allowing fans to share their personal opinions and sentiments about me will further increase their support. Do not shy away from public view. 

Visit the Hook Point website and schedule a call with Brendan Kane's team to get more information. Then, read One Million Followers and Hook Point to know more about how I can stand out in the oversaturated market.
About Brendan Kane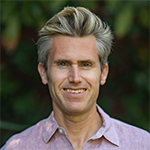 Brendan Kane is an outside-of-the-box thinker, speaker and author who empowers brands to scale by helping them stand out and beat competition in crowded and oversaturated markets. He is the author of the international best-selling book, One Million Followers, and the newly released, Hook Point: How To Stand Out In A 3 Second World?, as well as the founder and CEO of the Hook Point agency. Brendan has worked with hundreds of individuals and brands providing business and digital strategy for more than 15 years, including MTV, Taylor Swift, Rihanna and many others.