With the right processes and systems in place, that 6-figure online business can break through to being a 7-figure business, or a million-dollar business can move to a multimillion-dollar business. My guest today, Tina Forsyth has figured out that formula for success and is going to be sharing it in this episode. Tina is the pioneer who invented the role of OBM (Online Business Manager) and coined the term. She is the founder of the International Association of Online Business Managers, and the creator of the Certified OBM Training –the only program of its kind to train high-end virtual managers. With the growing trend towards remote work, OBMs are more of a critical asset to have in place than ever.
In today's episode, we talk about how Tina has developed her expertise working with small and mid-sized organizations over the years. As any entrepreneur knows, the nuts and bolts of running a business can actually keep you away from doing what you love to do, what brings the most value, and what grows the company the most. We talk about the burnout that happens when you're the rugged individualist solopreneur who's trying to do it all. That is not a scalable model–but it is definitely a way to burn out. From the trenches, Tina has so much to offer about helping business owners leverage their expertise and achieve success–on with an insightful and super-informative show!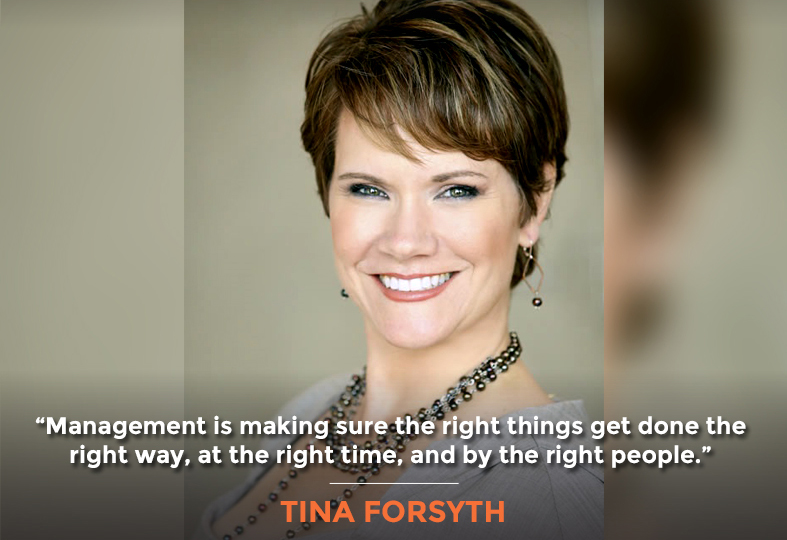 In this Episode
Transcript
Tina, it's so great to have you on the show. First of all, I want to thank you for the concept of an OBM because I had never heard of that before you, and I had never known that was a thing. I've taken on OBMs through the course of the evolution of my business. So thank you for your gifts and for adding that to my life, my business, and many others. 
Of course. Thank you for sharing that. I mean, for me, it was a very natural thing as I was doing what I was doing myself years ago and didn't know what to call myself. I started using that phrase, using that title of online business manager for some of the work I was doing at the time. And over the years, in various ways, of course, it kind of became what it is today. And of course, I love hearing that too, Stephan, that you're working with OBMs or that you're connected with people in different ways and working together. That's very exciting to hear from my perspective. 
Management is making sure the right things get done the right way, at the right time, and by the right people.
Click To Tweet
In fact, I even worked with a company that provides OBMs, and that's all they do is provide OBMs. Not other types of assistance, or VAs or anything like that. They're OBMs. And yeah, we made some progress on some projects working with that company and the OBM that was assigned to us. Where did this come from, this concept of OBM, and how did it evolve over time?
Yeah, about 20-ish years ago, give or take, I had discovered the coaching world and decided I wanted to become a coach. I did some coach training and did a few different things at that time. And truthfully, I hung my shingle out as a, what did I call myself, business life and career coach. Honestly, it looks like I caught myself everything and truthfully didn't know what the heck I was doing as far as getting clients. So I didn't have clients, I didn't have things going on. I had an opportunity to come up to work behind the scenes of what was at the time, the largest coach training and membership organization, CoachVille. It still is around and in a different format than it was then. At that time, it was run by Thomas Leonard. And I jumped in there thinking, "Hey, yeah, I'll just do this on the side." I came on board initially as an event manager, and then I became the right-hand person to the general manager, and very quickly discovered that I loved being a part of behind the scenes, of a fast-growing, fast-moving creative business. And so there were some changes in the business. Unfortunately, Thomas passed away about 2003. And with some of the changes going on, I found myself in this space of, "Okay, what do I do next? Do I kind of jump back into this coaching world, or do I continue to do what I had started doing working with that company?" Which was managing everything behind the scenes. 
For the lack of a better term, at the time, I didn't know what to call myself, there were certainly people out there working as virtual assistants and such at that point, but that didn't fit for me. I knew I was working more in partnership with clients, and I was working at a higher level with clients. And so I started calling myself an online business manager at that point in time. And it kind of naturally evolved from there in a few cool ways. I would work with my clients who were six-, entering into the seven-figure range. I would help them run the business, run the team, run the operations, run everything behind the scenes, so that they could be out front, doing what they did best and working with clients and marketing, and all kinds of great things. Over time, I started to notice a couple of trends. Essentially, there were more and more business owners coming to me, a lot of them from the coaching world or the online world in some fashion. That's very much who my clients were at the time. And they were coming to me and saying, "Tina, I need to hire someone who does what you do." Or, "I need to hire someone who's going to work with me at this level in my business." Of course, I was full at the time, and there was only so much to go around me. I also started noticing that there were more and more people out there that were starting to call themselves OBM or reaching out and saying, "Hey, I want to do this as well. I want to work a little differently with my clients," in some cases if they were working under the VA umbrella and such.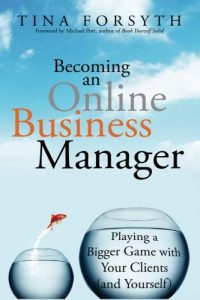 Based on both of those things going on, at the same time, I decided in 2008, to write my book, very aptly titled, Becoming an Online Business Manager. Truthfully, I thought that would be it. When I wrote that book in 2008, I was still working as an OBM for a few clients, and I was doing a couple of things on the side, doing some VA training and such as well. But I thought, "Okay, I'm gonna write this book. Anybody who wants to become an OBM, they can read the book, and then off you go, have fun, just do that thing." But little did I know, to some degree, what I was getting myself into. Shortly after the book came out, there was a demand for more, and there were people wanting more. People were wanting to learn more and understand more about the role. After the book, I started our International Association of Online Business Managers, which was then and still is the home of our OBM community, in particular, our certified OBM community. I also started in 2009 our OBM certification program and training. And so that training is where I was working with different professionals. Some would come from the VA world, and some were coming from the corporate world. They were all wanting to operate at this level with clients. So we started our OBM training and certification program back in 2009. And continue to do that same thing in various ways ever since then, as well, too.
Great. And yeah, so for those who are not familiar with that term, OBM, how do you encapsulate in a few sentences the difference between an OBM and a virtual assistant?
There's a couple of key differences. A virtual assistant is they are there to do a specific thing on behalf of the business. Depending on the VA, they might be a tech person, they might be admin, they might be marketing focused. But they're very much showing up as a doer. Whereas an OBM is showing up more in that management space. I define management as making sure the right things get done in the right way, at the right time, and by the right people. And so an OBM is responsible for all of it. They're responsible for making sure everybody is getting their stuff done, not just the stuff that's on their own plate. They're responsible to make sure that projects are moving forward, and people have what they need to get things done, and the business is being built on a pretty smooth foundation. And so there's that distinction between doing and managing is pretty key in that. 
At a certain point, a business is going to need an OBM. I would say every business needs a VA, and there are several ways in some cases. Every business is gonna find value and benefit in hiring VA level support. Not every business is ready to bring on an OBM yet. So I get a little tongue in cheek to say it this way, perhaps, but you need to have a business to be managed before you bring in an OBM. So it's kicking in at that point where the business has a proven business model and some consistent revenue, and it's time to build on a foundation. So the OBM is more partnering with the business owner in a lot of ways to make sure that everything's getting taken care of in the business and everything's moving forward, and things are moving forward in the right way, at the right time by the right people doing the right things, as opposed to just being focused on their particular piece of what it is they do in the company.
Right. And when you say that not every company is ready for an OBM. Is there a certain size in revenue that you have to hit before it just makes sense for you? Do you have a certain number of projects or team members? What are the criteria that make it pretty obvious you need an online business manager?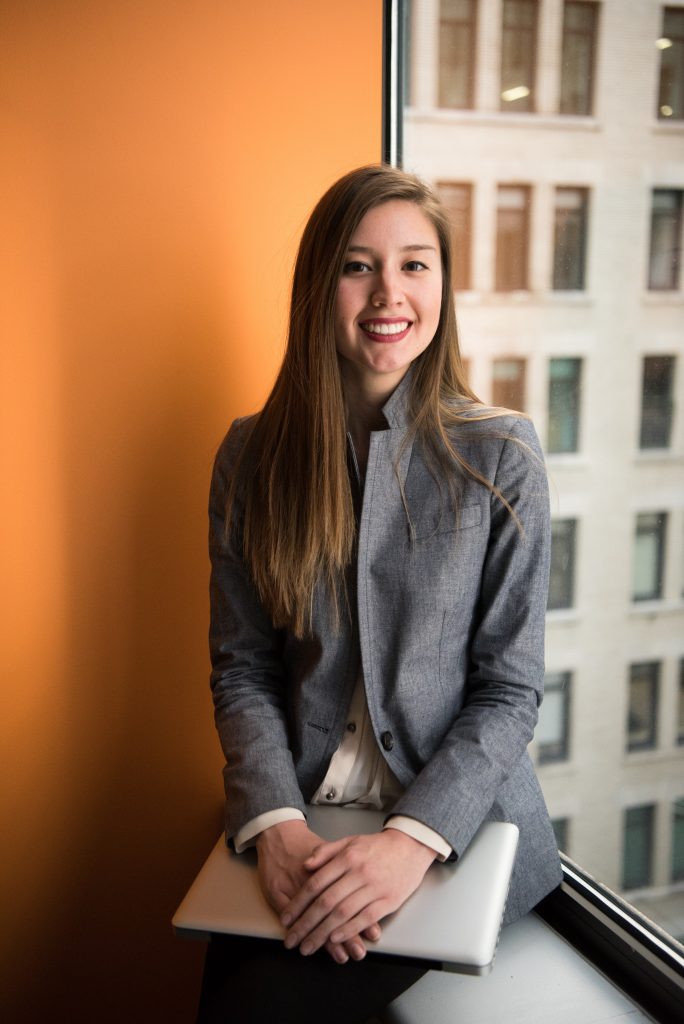 Yeah, it's definitely in the lower six-figure range where this starts to show itself. Depending on the business model, these specific numbers might vary a little bit from person to person. But usually, in the early days of starting a business, and we've all been there to varying degrees and are still there. In some cases, that sort of zero to six-figure journey is often about, what am I offering? Who am I offering it to? What's going to work best here? What does this look like? And as we define what the business model is, and as we define how we're going to sell this, and we find that groove, like, "People are buying this thing I want to offer," then that's where things can start to grow. So most clients look to hire an OBM when they're in that early six-figure range, usually by the time they're hitting 250, like the quarter-million a year mark. That's usually the point where it's like, almost it has to happen if that makes sense. So in the early six-figure stage, they may start to feel it, like, "Yeah, I want somebody else in here." I mean, here's what happens when our business is growing. Especially when we hit that point of, "Okay, this business is becoming bigger than me." Because all of us want to continue to grow and expand, we will hit that point where this business becomes bigger than who we are. And we may have different people on the team already, and we might have a handful of VAs, we might have other people that are supporting us, in particular, in this online world. 
If we don't get management level support into the mix, then that lands on our shoulders, as the owner, as the CEO, as the founder, as the visionary, etc., to be the ones to start managing the day-to-day. So a lot of times clients will come to us, they'll come to our community when they're in that space. We had somebody post an RFP this morning, a request for proposal to our certified OBM community this morning. Just saying very clearly her situation is, "All right, I don't have any time anymore, to focus on marketing, to focus on selling, to focus on growing this business and moving it forward because I'm so caught up in the day to day of everything going on." If we don't have management level support in place, then it's going to land on our shoulders, and then we can find ourselves spending all day with, "Alright, who's doing what? Does everybody have what they need? Is this getting done? Is this moving forward? What's coming up? Do we have a plan in place? Do we have the resources?" like all of these things that fit into this management layer, essentially, in the business. 
They're either going to be on our shoulders and or they're going to be on the shoulders of someone else in the company. If it's on our shoulders for too long, we will hit a certain point where we just don't get past that. And often, that sort of do or die moment does tend to kick in around the corner million-dollar mark, right? Where it's literally like, "I'm so caught up in this, I can't even focus on growing anymore." So the business can get stuck or stalled at that particular place. And so it can be a little later, a little earlier, depending on the business, there's a budgetary consideration in the earlier stages of business growth, that zero to six-figure range. I mean, we're gonna have a budget for a certain amount of help and not a budget for necessarily everything at that point. But definitely, in that kind of 100 to 250 mark is the sweet spot to be bringing an OBM in.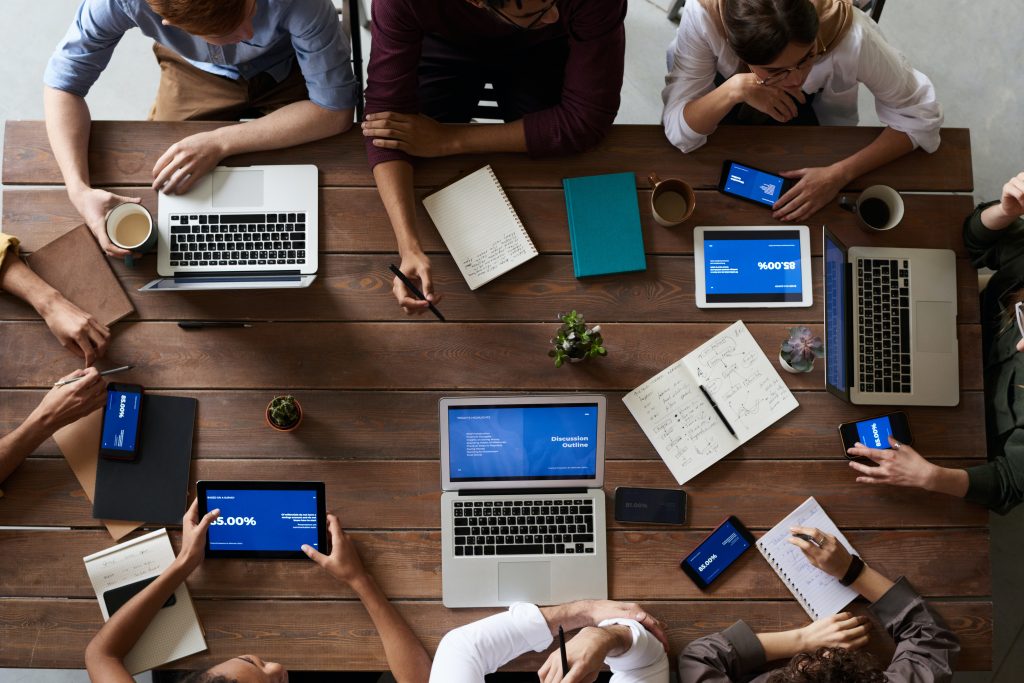 Yeah. Dan Sullivan, the founder of Strategic Coach, talks about how the solopreneur who's trying to do it all is the rugged individualist, and that doesn't scale and you burn yourself out. So stop doing it.
Yeah. And yet, it's a bit of a hard habit to break sometimes. I mean, I don't know if this is true for you, Stephan, it's been true for myself, my journey, and many of the colleagues and clients I've worked with over the years. We start our business being that rugged individual, that solopreneur, for various reasons. It's on our shoulders, and it's up to us to do most of the work and drive the business forward and all of this kind of stuff. And it's almost a hard habit to break, in some cases, to realize, "Oh, wait a minute. I don't have to be the one driving this. I don't have to be the only one who's thinking about these things." What were some of the value of having an online business manager in the mix on the team is even that space of like someone else who's going to think on behalf of the business, someone else who's going to be looking forward, someone else who they can wake up in the middle of the night and wonder whether or not things got done. Or even better, they're going to have plans and projects and stuff laid out so that they don't have to have those middle of the night moments. But it's having that partnership in place that for most of us, when we haven't experienced it yet, or we don't even recognize that there is a different way to do it, it can feel almost foreign in that sense. 
I know the first time, it was a little bit funny in a way, when I hired my first online business manager to work with me. So I had mentioned, I wrote my book in 2008, I started the certification and the association in 2009, I hired a coach coming into 2010, planning everything for 2010. At that point, I was very focused on me, not personally going to be working with clients anymore as an OBM, and I let go of my last couple of clients. I was focused solely on the certification and the support and the mentoring in that community. And my coach at the time is like, "Tina, you do realize you need to hire your OBM right now." I was like, "Oh my gosh." Like it had not even crossed my mind, even though I was the one training OBMs. Of course, I had been that person as well, too. But my default mode was so much of "Alright, I'm gonna do this, I'm gonna do that. And I'm in the hub of everything, and I'm in the thick of everything." And that was just so much of how I operated that it didn't even occur to me until my coach said it. Like, "Oh my gosh, yes, I do need to hire someone for myself."
Oh, you know what they say, "I don't know who discovered water, but it wasn't a fish." 
Yeah, exactly. 
The OBMs specialize in that six- to seven-figure business journey.
If you're wanting to hire an OBM, do you want someone who's full time and fully focused on your business, or do you want somebody who's got multiple clients, and this is something that they're juggling you with x number of other projects and engagements?
Yeah, I would say the answer is actually in between the two of those, and it will depend a little bit on where your business is at. The OBMs specialize in that six to seven-figure journey, right? They're a lot of times working with their clients who are growing through six into that early seven-figure space in the business. Truthfully, when we're in that six to seven-figure space, we don't want or need full-time employees, right? But we do want people that are dedicated to us. So an online business manager, they're generally going to be working with maybe two or three clients on a pretty in-depth level. And that's by nature of the role. When they're fully plugged in and managing the day to day of your business, they're in your business every day. It's not just a "Let me do three hours a week, on a Thursday" kind of scenario. I mean, they are plugged into the business each and every day. And so that's the nature of the role if you will. And that's also the nature of what they want for themselves. A good OBM wants to be able to focus on two or maybe three clients max. And so it's very different than when you're working with a virtual assistant. And some of us have had this experience, even maybe on both sides of the coin, if you hire VAs or have been a VA, a lot of times virtual assistants or even other professionals, maybe marketing professionals, like different types of professionals out there that we may work with. They are often juggling multiple clients at a time. By all means, there are ways to do that well, and then there are ways where maybe they're not doing it as well as they could be. 
But I'd like to look at it through the lens of–and we teach this in our program too, to our certified OBM program–through the lens of every client should feel like your number one client, so they might have a couple of other people they're working with as an OBM. But they're plugged into your business every day. You know they're there. You can feel that they are there. You can see that they are there. Now they're not full-time employees. Seven figures and up, you may be looking at full-time employees at that point, that's often where, especially in our online world, where we'll start to look at hiring full time dedicated, etc., people be it OBM, or otherwise, of course, at that stage, maybe a little before seven figures in some cases. But even if a person is not full time working for you, you still want to feel like and know that they're there. And if they're juggling too much, or they've got too much going on, that would be a problem for me, too, with having an OBM on my team. I want to need to feel like that person is there. And so it's a question to ask of someone, for those that are looking to hire an OBM or may want to be doing this at some point down the road, bringing somebody on just a very real conversation about "Tell me about your business. How many clients are you working with? Or how much availability do you have in a day? Because I want someone who's going to be plugged into my business, and the work that we're doing together is a priority for you."
Not every business is ready to bring on an Online Business Manager. You need to have a company to be managed before you bring in an OBM.
Click To Tweet
Yeah, got it. Are there certain companies that seem to have gotten this down well, like, maybe an OBM type of agency that is churning out all these great OBMs that have gone through your certification program, and you end up referring a lot of folks who are asking for OBMs to an agency like that?
We have through our association, we have a directory where you can connect with a certified OBM, and we also have an RFP, a request for proposal process there as well. Both of those are free of charge, for anyone who's wanting to look at finding someone. The people in our certified OBM community, the only people you'll connect with through our association, are those who are certified. Some of them work individually, one-on-one, they're that type where they want to work with two or three clients and be dedicated in deep long term. Some of our certified OBM do have an agency, as you mentioned earlier, Stephan, as well as an agency where they may have other OBMs on the team who work as part of the company and work with people that way. So there's a little bit of variety, or a few different options that you might find, based on that. But all of them, especially through our certified OBM community, are coming in with that mindset of "I'm here to be a success partner for this client." I mentioned this back when I was looking to write my book back in 2008. One of the things that sparked me writing the book was truthfully feeling a little bit annoyed when I would see people out there who, at that point, we're starting to call themselves OBMs. But they weren't working at the OBM level, and they were working as VAs with clients, right? They were just calling themselves OBMs. And we still see this come up here today, as well. 
It's part of what sparked me to write the book, it's part of what drove me to create the association, and the certification was to layout that standard for this is what it looks like to work with an OBM. And so to make sure when we're looking to hire somebody, and we're looking to bring somebody on board, that we're being very clear that I'm looking for somebody who's going to be in the business day-to-day, I'm looking for somebody who's going to manage, who's going to layout plans, who's going to manage projects, who's going to manage the team, they're going to manage operations, they're going to help build systems, they are going to drive things forward. Like you're looking for somebody who's going to play that role in your company. There are great people out there who work as OBMs who aren't certified. There are not so great people out there who work as OBMs as well, too that use the title OBM. And so it's really important to make sure that first and foremost, we're clear on what it is we want to need someone to do the role. We want them to play in our own business. 
The reason our association exists is to have that level of standard of the person that you're hiring as an OBM.
And then as we're finding someone, as we're exploring our options out there, we're making sure that they're on the same page as well too. I've seen this in particular even in the past couple of years because say what you will about 2020, it's been a year. At the same time, we've seen ridiculous amounts of growth, in many cases with a lot of online-based businesses, virtual-based businesses, businesses having to come online and figure this whole online thing out, and so on. So alongside that growth, there's been this explosion throughout the year, starting kind of in the later spring months of more and more people who are coming online and putting up that OBM shingle, if you will. And so part of what's key about our association, and truthfully, the reason why it exists in the first place, is just to have that level of standard of the person that you're hiring. And to know, when you come to our association, and you might search through the directory, you may connect with some great people there. That's what most people do, and you might submit an RFP where people can apply to you directly, reply to you directly. You know what you're getting them because they've gone through a process; the training process, the certification process, and so on to be owning what that space is.
Yeah. So is there a set of tests? Or what's the rigor that you put these OBMs through to get that certification status?
Yeah, we're not nice to them. We make it a little bit tough. So they do complete an accredited training first and foremost. We have a training program that teaches them those fundamental areas of support. It's teaching them planning and project management. It's teaching them the operations side of things, the automation piece, the team management piece, the metrics, getting into some metrics and tracking and such as well. That, along with the leadership components and various other things that kick in when you're working at the OBM level. Once they complete that training process, that's where they come into the association for the certification piece. And our certification is structured as what we call our certification week. I'm not a believer in or a fan of what I call a rubber stamp certification, where it's like, "Okay, I bought this program, and now I'm a certified x." Or even, "I bought this program, and I took a multiple-choice test online, and now I'm certified," right? Because we don't know if that person knows their stuff or not? What does that look like? So we designed our certification process like this years ago, we've kept it very similar up to this very day, believe me, there are times where we're like, we could probably do this a lot easier if we did a multiple-choice test. Like, the whole thing could be a lot easier if we wanted it to be. But certification week is where everybody comes into certification week, and they get real-life client projects. I was gonna say, "thrown at them." Maybe that sounds a little harsh, but it kind of is thrown at them throughout that entire week. They have to complete and respond to those projects as they would when they're working directly with clients.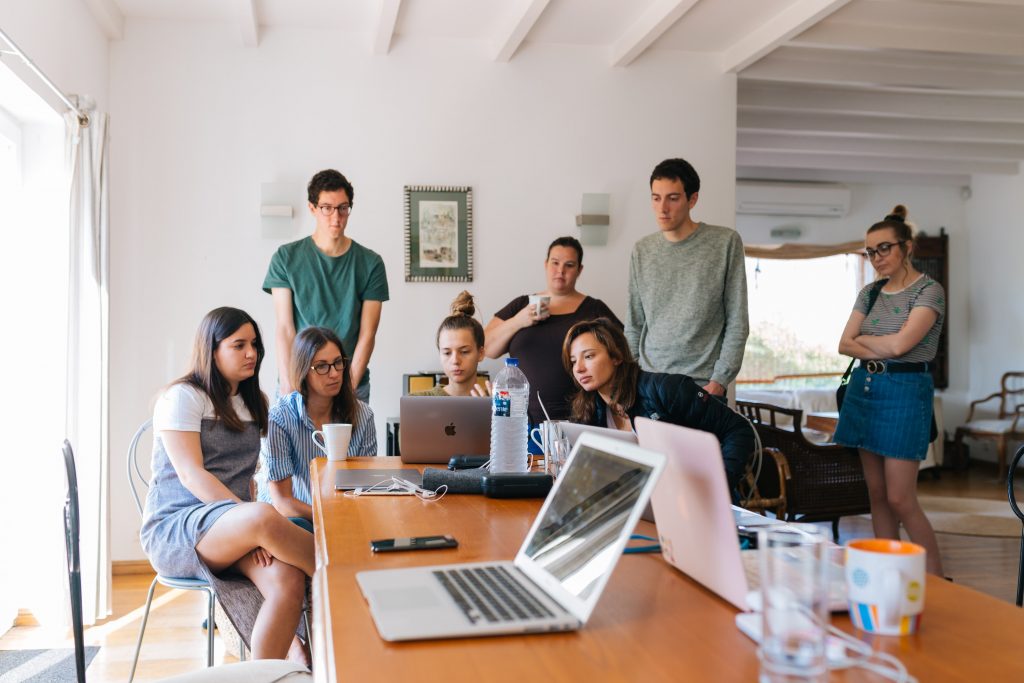 So our certification week is very purposely designed to be as close to them working with actual clients without them working with those clients yet, right? And in some cases, they do have clients on their own already. But truthfully, when people come into certification week, and we prepare them for this, too, that this is going to happen, but they'll often start the week thinking, "What did I get myself into? Yikes, this is a lot of work," or "This is hard. I didn't expect this kind of stuff." Two things are the key to our certification process. Yes, they get tested on what they submit. So they work on projects throughout the week. Those projects get submitted, they get turned over to our certification committee, that's a committee of experienced certified OBMs. They grade the projects, and they get very much graded based on their results. And if they pass right away, great. If they don't, they get feedback, and they have redos. They have things like that, that kick in. So there's a pretty rigorous kind of grading process that comes into play. But the secondary piece, which in some ways is as important as that first piece, is they've had the experience of dealing with something tough and challenging for them. And to me, and of course, to our community at large, that's one of the things that becomes the key. 
Because some of you may relate to this experience of bringing somebody on board in the team in any kind of role. And when the going gets tough, that person disappears, or they back out, or they whatever, right? We don't want that happening, and yet, we always lovingly say to our OBMs as they're going through this process that this is what it's going to be like when you're working with your clients. There's going to be things popping up, you're going to get things thrown at you that maybe you haven't done before, or maybe you haven't seen before, they're gonna come up with, "I got this great new idea. Let's do it tomorrow kind of thing." There are going to be these very real-life scenarios when you're working at this level with clients that we want them to be prepared and ready for. We want them to have that experience of working through stuff like that. And so they come to the end of the certification week journey, not only submitting projects and being graded, and so on, but having another level of confidence. And like, "Alright, yes, I can do this. Yes, I'm getting what it is to work at this level with clients." So that they're able to jump into and bring that to the clients that they're working with. So yeah, we're not overly nice. I do warn people upfront, I'm like, "You're probably not going to like us too much for the first part of this week, maybe. And then by the end of the week, you'll love us." Like it is a purposeful process that way.
Yeah. I was thinking of the words "hell week" while you were describing certification week.
Hiring a contractor is not the same as hiring an employee.
A little bit of that, yes. Although, if we said that upfront, they might be like, "No way."
"I pay you for this? Shouldn't I get paid for this?" Yeah. And so let's say that you're looking to hire an OBM, you look through the directory, put in an RFP, is there a trial period or a trial project that you want to give or just trust that they're certified, they're going to be a good fit, and then it's just full steam ahead.
I always look at the first 90 days as the dating period with someone. So there are things throughout the process, the interview process that we want to be aware of, and that we want to be purposeful with. It's worth noting as well, too, that hiring a contractor is not the same as hiring an employee. Even the interview process itself, there are distinctions there that kick in, especially those of us who've maybe worked in the corporate world, or had a brick and mortar business or in whatever way, shape, or form we've hired employees in the past, and we're used to that entire process and flow. I teach and approach the process very differently when we're hiring a contractor. And whether that's an OBM or anyone else, too, right? Because here's one of the key distinctions to be aware of. When you're hiring a contractor, that's a business-to-business relationship. From our perspective, when we're hiring somebody, it's an interview. From their perspective, it's a sales call. And so part of what's important to tap into, and I have an interview questionnaire, I'm happy to share with people here. I've got some very purposeful questions and ways I like to approach this. But ultimately, part of the interview process is the short version of this process, I like to say we're responsible for the what, and they need to bring the how. 
When I'm looking to bring someone on board, I need to be clear coming into that conversation. What am I looking for here? What are the deliverables? What are the results? How am I going to know that this would be a successful working relationship? What is it that I want to need this person to bring to the table? And so we come into that interview conversation just really laying out here's the what, and then it's up to them to determine the how. Like anybody who is a contractor, anybody who is a freelancer, a solopreneur, they own an agency, whatever it is, I mean, they are a business in and of themselves. And I take a pretty firm stance that they need to be showing up as the expert on their end. And so when we lay out our what in a conversation, and there might be some part where they should be asking some questions and clarifying and things like that, we get to a point in the conversation that I like to call it the "sigh of relief moment" in that conversation where when we're talking to that person, and we're having this discussion, and we've been clear on the what, there's essentially one of two things that will happen at this point in the conversation. They're either going to plug in and say, this is great, I get what you're looking for, here's how I can help you. And then they start laying it out, right? It would be. "We would start here, we would go there," or you might come to that point in the conversation, and they might say something like, "This is great. I love what you're doing. How can I help you? I'm here, whatever you need, I'm happy to help you." 
The difference between Virtual Assistants (VAs) and Online Business Managers (OBMs) is a VA is a doer, where an OBM is more of a leader and delegator.
Click To Tweet
The first is an example of a leader mindset. Like that's a person who's owned and understands their expertise. And what they bring to the table. They're showing up as a leader in this conversation. The second is an example of a follower mindset. And I can't tell you how often I've worked with business owners, clients, conversations at an event mastermind talking to people about stuff like this, where they'll say, "Oh, my gosh, Tina. I hired this great person, and we had the best conversation in the world. I brought him on board. And now I don't know what to give that person, and they're sitting there waiting for me to give them things." Or "I'm too busy to give them things to do." And my response is, "You hired a follower." Like, if you hire a follower, you're going to need to tell them what to do. They're gonna sit back and wait for you to tell them what to do. It's not a reflection on that person per se. I mean, they may be a very capable person. They just haven't owned their expertise yet, right? But here's the thing is that if you hire a follower, it is either, you're not gonna know what to tell them to do, you don't know how to do the things that they need to do, you don't want to know how to do those things, and/or you're too busy to be telling someone what to do all the time. 
Whereas when you hire a leader, they are plugging in and essentially taking over in whatever it is you hire them for. Maybe you hired them to revise your website, great. Have them plug in and start to lead that process through design, or copywriting, or whatever it is. So it can apply to any type of role, not just to the OBM role. Because when somebody will say, "Great, got it. Here's how I can help you…" It's like that's the sigh of relief, "Ahhh, this person gets it." You can almost energetically feel it too. They're taking over, they're stepping in, they're leading at that point. Whereas if they're saying, "Oh, my gosh, that's great. Whatever you want, whatever you need, I'm here," kind of thing. "How can I help you?" We do love that. And that's one of the more common mistakes I'll see in hiring is we think that's a good thing when somebody's showing up that way, and it is the intent of it is certainly a good thing. But it often just doesn't work. And so when somebody is bringing that how to the table, you brought the what they plugged into the what they're laying out the how for you, that's a thing, an important thing to look for, even though those initial interview/sales conversations that are happening when we're hiring somebody on the team. 
When you hire a leader, they are plugging in and essentially taking over in whatever it is you hire them for.
And then there are other things you can do as well that certain people like different assessments, you might bring in some sample or trial projects of some kind to have somebody work on. Or you might just jump into doing some work together. But even before I had my business, I worked as a recruiter back in the day, as I like to say, I worked in recruiting, I did placement, I did things like that. I mean, hiring can be a challenging thing. And we can have an amazing hiring process upfront, but we don't know what it is to work together until we're working together. And so I also like to look at that 90-day dating period as we don't want a Vegas marriage necessarily. We don't want to be like, "Oh my gosh, we had the best conversation. Woohoo! We're getting married now. Boom! This is forever. I finally found my person." And then a couple of weeks later, it's like, "Oh, no, yikes. Like something is going on here. There's something wrong here." When we set up the agreement upfront, and we teach this to our certified OBMs too. We teach them the idea of the first 90 days is a dating period because you want to have very clear expectations and very clear agreements on priorities and goals, and what you're working on. 
They're getting to know the business, and they're getting to know you, they're getting to know the team. And at the same time, there might be fires for them to be putting out, there could be things that are like a bit in crisis mode, there could be jumping in into the middle of a launch, or who knows what, like there can be various things going on in the business at the time. But we want to have as much clarity as possible heading into that 90-day period, that this is what it's going to look like to be successful here together. And then to work together with that throughout that time, by the end of 90-days, and if not before then, by all means. But by the end of 90 days, you'll know whether it's a good fit or not. So it's making sure that there's some time allowed for that. And it kind of takes that pressure off too of like, "Oh my gosh, I gotta find the perfect person upfront." Now, again, the biggest marriage scenario, like we don't want to have the Vegas marriage scenario kicking in that way. It allows some time to be working together trying it on, etc., finding the way that works together, and also allows a bit of space of like, "Yeah, this isn't working out for whatever reason."
You talked about that sigh of relief when you realize this person gets being outcome-focused instead of activity focused and got being proactive instead of reactive. And that you can just let that person lead this and take the outcome and own it.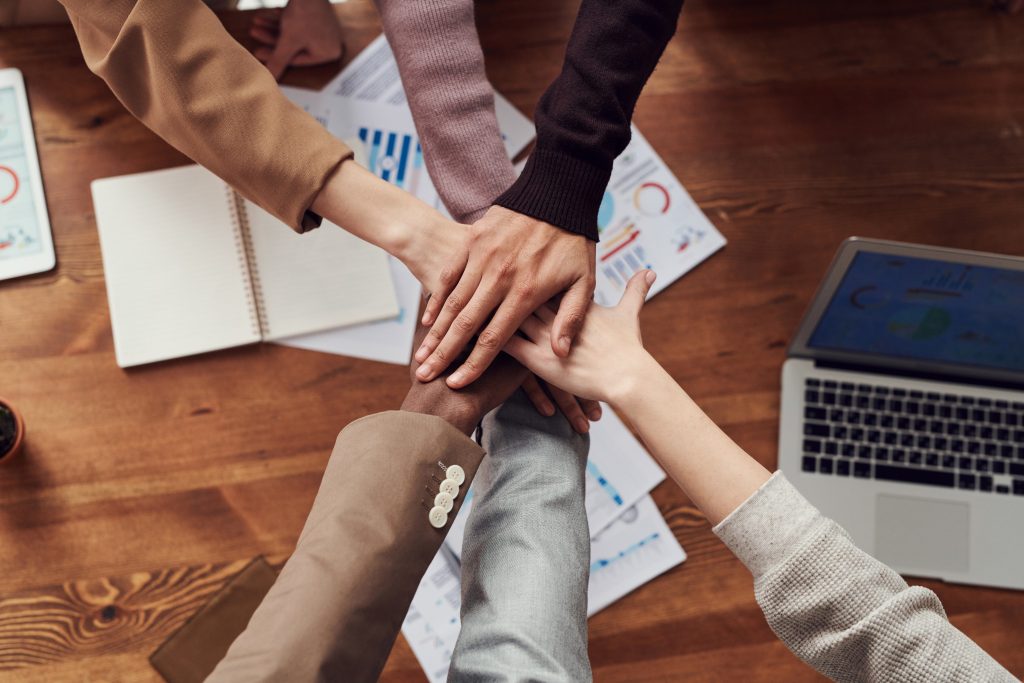 Yes. Especially when we're working with contractors, if they're not willing to own an outcome, then I don't think I would work with them. Like there are times if we have scenarios where we've got really clear processes and an SOP, and all that kind of stuff laid out in the business, then yes, you might want to hire a follower to just plugin and do those things. I mean, it's worth noting, too, though, that pretty much puts them in the employee category, right? Like from a legal perspective, it puts them into that category a bit. So it's something to be aware of. But most businesses I know, and most of what's going on, especially in that six- to seven-figure journey, is we need the people plugging in. An OBM will work to layout those processes and SOPs and systems and all of that. That's part of the operations management piece of what they're doing. And so we want somebody who's plugging in and doing that, and bringing that to the table, instead of us feeling like we have to continually be the ones to drive that from our end as well.
As part of the certification process, are they given a library of SOPs to learn and be able to modify or base the final SOPS on for their clients?
Yes. One of the things that are taught in the operations piece is the top 10 business systems. And there's a whole checklist and layout of, "Alright, these are the things I need to be looking at, there are templates, or it gets customized depending on the business as well too. But that's a part of it.
There are 300 active members to our certified OBM community.
How many hours of training do you provide these OBMs?
It's a 90-day training. The actual training hours are about 32 hours of training. And then, along with the actual training sessions and such, they have different calls and support and so on. It varies a little bit from trainer to trainer with that piece, but they're getting that ongoing support throughout the training process. Somebody said this the other day, I thought it was great. Someone in our certified OBM community, they were talking with a prospect with somebody who became a client of theirs. I love the way she shared this is. She said to this person, "Okay, when you're hiring me, you're getting the whole community as well too." Because when somebody is a certified OBM, they're plugged into, and they're a big part of our community. And at this stage, there are over 300 people that are a part of the 300 active members of our certified OBM community. I mean, almost every day, somebody will hop in and be like, "My client just asked me about this tool, and I've never even heard of it before." Like, "Who knows this? Who knows something about this? Have you come across this before?" And there's always somebody who's saying, "Oh, yes, this or that," or they're saying, "I'm a little stuck on this, can somebody help me out here? Can somebody walk me through this?" whatever that is. So there's a lot of support ongoing that kicks in for them as well, which becomes hugely valuable for the clients that they're working with. Because it's not "Oh, I'm relying just solely on what this one person has in their head." Because I think, especially at this stage in the game, it's pretty much impossible for anyone to know everything, especially in this online world, that changes all the time and so often. But they have that alongside the training, alongside the certification process, they have that community to be able to plug into as well.
That's great. It's essential. I see it as trying to find, for example, let's say, a Kartra developer or expert to go in and recode all the funnels that were built in Infusionsoft because the company is going to migrate from Infusionsoft to Kartra. How do you find that person? So much of a question of who, not how, and if you want to give it to the OBM to say, "Figure out who that who is."
Exactly. That's what I was gonna say. When that comes up, and you have an OBM on the team, it's like, "Alright, you go find this person." It's no longer on our shoulders to be able to and have to find every single person that we need on the team. Absolutely.
Yeah. How many SOPs should a company have that's in the six to seven-figure range, like low seven figures?
Clarity is important. What am I looking for? What are the deliverables? What are the results? How am I going to know this would be a successful working relationship?
Click To Tweet
I don't have a specific number, per se, but because we look at it through the lens of the top 10 systems and the different areas. So it'll depend a bit on the business to business as far as the actual numbers of what's in there. But I would say when you're looking at the top 10, and like, say, six to 10 per section there, it also depends a little bit on how you define an SOP. So when we're talking about processes and such, for example, with our association, essentially it's a membership, it's an association, we have all kinds of things that we do as a part of that membership. There's several SOPs that are just very specific to everything we do to run that program A to Z. Everything from the process of welcoming people into the association, the process of like payments and monthly calls and newsletters and communication that goes out, the process of canceling if somebody's leaving. So there are all kinds in that particular piece of our company that has a whole bunch of different processes and SOPs that are dedicated very much to that.
I think most companies don't have enough SOPs, and there's only been one company I've worked with, as having them as a client, where they had copious numbers of SOPs. So much so that they had to have a document kind of sorting through all the SOPs so you could figure out where they were and how recently it was updated and all that sort of stuff. There were probably hundreds of SOPs. Which is great, but it can be overwhelming.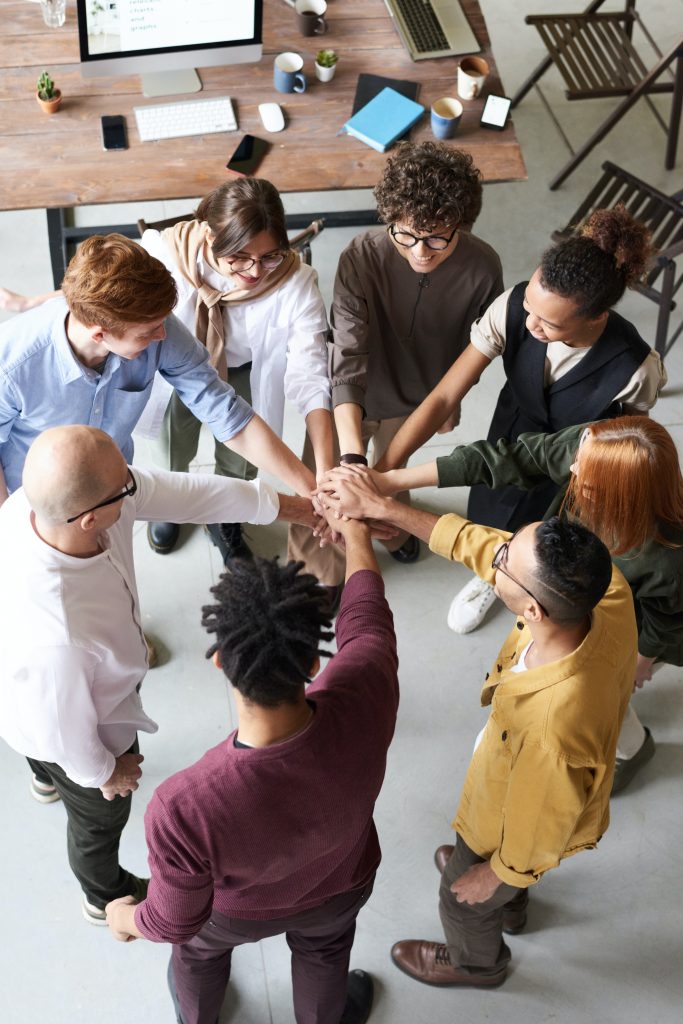 It can be overwhelming, and it takes time to develop them too. Within our community, we have some certified OBMs that specialize in the SOP systems side of things, and they offer packages where they're working with clients specifically just in that area. And that's generally at least six months and an ongoing process. Even a good six months of, like, laying out all of that stuff that's going on in the business and getting those SOPs created and getting the entire team on the same page with how things get done, and when and why and all of that kind of stuff. I agree with you. I would say most default to not having near enough. And I've noticed, too, in the past, I want to say even in the past two to three-ish years, that it feels like more and more businesses want and understand the importance of having those solid SOPs in place. When we started doing this and started talking about this 10-ish years ago, alongside the certification training, at that point, there was still a lot of like, "Nah, I don't need that stuff. That's for the big guys. We're just gonna keep winging it" or whatever they were doing. Whereas now, in particular, the online business world continues to grow and mature and all of that as well. There are more and more people who are like, "Oh, my gosh, yeah, we do need this stuff," right? Or they're feeling the pain of not having it in place. I mean, having to reinvent the wheel every time we do something is a real drag. 
Yep. And if something goes wrong, it's usually not a people problem, and it's a process or systems problem. Even if you think that the person is doing something negligent, you, as the business owner, it's your responsibility. You have to take on like, "Okay, my system has failed. Not the person, it was me. Me and my systems."
Such a great point. Because it can also be easy for people to get caught up in that loop of like, "I can't find the right person, I can't find the right person." Whereas if it is like you're saying Stephan, where it's like, "Oh, let me check the process before I'm checking the person. Oh, check. I don't have a process." Okay, well, there's problem number one, to be fixed, right? Or there's no clarity of expectation or whatever different things that kick in. But I do find that often when I work with clients, or I'm connected with fellow colleagues and such that are like, "I just can't find the right person. And I feel like this keeps happening over and over and over again," It's usually not about the people that they're hiring. It is about things like, is there any process? Is there any planning? How are you leading that person? There are these key pieces that kick in, that is our responsibility, at least to drive those things, if not to create them all. What if we don't have that stuff in place alongside the right people? Then we do struggle over time.
All right. So we're getting close to time for the next few minutes. Could we switch to maybe a lightning round? And just really quick, maybe 15-second to 20-second answers to a handful of questions?
Sure. 
Okay, cool. So SOP, is there a particular software program that you love or recommend, or maybe multiple ones, to input the SOP into to use it as kind of like a checklist? Like, for example, Process.st or Way We Do or SweetProcess, any favorite there?
I'm still a fan of a good old Google Doc in some ways, and in my case, our processes live within Teamwork, which is our project management tool.
Doing everything by yourself will get you nowhere. Every successful company is backed up by excellent managers handling excellent teams, all motivated to produce outstanding results.
Click To Tweet
Got it. Okay. What's your favorite assessment? So personality test assessment types like Kolbe, StrengthsFinder, whatever.
I like StrengthsFinder, but Kolbe for hiring and leadership by far my favorite.
That's great. I love it, too. What's your favorite mastermind, or maybe you want to mention a few different masterminds that maybe you participate in or have been a member of in the past?
I'm in a group right now called Tribe For Leaders run by Kevin Thompson and Jewels Duncan, which is relatively new. They just started. You may know of Kevin or be connected.
Yep, and Jewels.
Yeah. And they just started that earlier this year. I've enjoyed it. It's a different flavor. It's very much more about connecting and supporting each other and growing together, as opposed to like the traditional mastermind things.
I know, Jewels through Joe Polish in Genius Network. Cool. And what if you want to have a full-time OBM, but you also don't want to have the issue with the ABC test or AB 5 test of like, if they're full time for you, will they pass that test and still be considered a contractor instead of an employee? Thus, you don't have to pay back payroll, taxes, medicare, and all that.
That will depend on where people live. My answer will be a bit longer than 15 seconds. But my 15-second answer to that would be if you are the only person they work for, they should be an employee. Right? Especially if they're in that full time-space. Depending on where we are in the world, I know California with AB 5 and such is more and more. So there are different things developing everywhere. Certainly, in an area that still has a lot of gray areas, and there are ways to kind of get away with it if that makes sense. But my default mode is if you want a person to be dedicated just to you, they should be an employee. Like, let's make that happen upfront versus have something bite you in the butt down the road, where you're getting into all kinds of trouble, audits, or whatever it is around that.
All right, awesome. So the last question is where do we send our listeners to if they resonate with this concept of an OBM and they want to have one, and they want to go through this process of filing the RFP or just perusing through your directory?
Yeah, OnlineBusinessManager.com is where they go, and they'll find all kinds of stuff. Including some samples, like job posting templates and different things like that, as well, that we have available there.
Awesome. That's fantastic. And thank you so much, Tina, for sharing your brilliance, your wisdom, your experience with this whole world of online business managers so that our listeners can be empowered and get some of the stuff off of their plate that they can then delegate to an OBM.
Yeah, absolutely. Thank you.
Important Links
Your Checklist of Actions to Take
Be a good leader. Own the responsibility of managing a team. Take the job seriously and make it my goal to lead a happy and productive team.  

Stay organized. Keep on top of schedules and priorities to stay productive. Utilize productivity methods and apps that can help me keep track of my team's tasks. 

Meet the given deadlines. Determine my team's capabilities and capacity to provide a detailed and reasonable timeline for when a project can be completed. 

Set up systems and business models that will boost the team's productivity. Make sure to document these processes for efficiency when handing over tasks and in training.

Choose the right clients who share the same values I do. Working with like-minded individuals will establish a great rapport.

Establish open communication between clients and team members. Transparency is an excellent factor in building trust among my peers. 

Be a team player. Teamwork builds morale. Let the team members feel valued by acknowledging their strengths and motivating them to keep improving their craft.  

Learn the art of delegation. As a manager, it should be my responsibility to make sure my team members are producing results.  

Lead by example. Actions speak louder than words. I can translate my intentions better by doing what I say. 

Visit Tina Forsyth's website to access more information about her training, books, and services.
About Tina Forsyth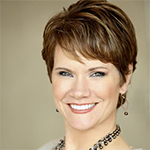 Tina Forsyth is the founder of the Certified Online Business Manager (OBM) Training – the only program of its kind to train high-end virtual managers. Her sweet spot is helping visionaries find and hire the right people to take their business to the next level.