What is data-first marketing and why is it so important?  You're about to learn the answers to those critical questions from the expert on data-first marketing, Janet Driscoll Miller. Janet is the co-author of "Data-First Marketing: How to Compete and Win in the Age of Analytics," published by Wiley Publishing. She is the president and CEO of Marketing Mojo, an award-winning digital marketing agency and a frequent speaker on digital marketing and analytics.
In this episode, Janet and I discuss the importance of data to meet the end goals of an organization and how to ensure the marketing department is integral in company decision-making. We discuss a range of analytics tools, tips and best practices. And most importantly, we go over how to truly understand your audience, what motivates them, and what they are experiencing.
So let's get into it! On with the show…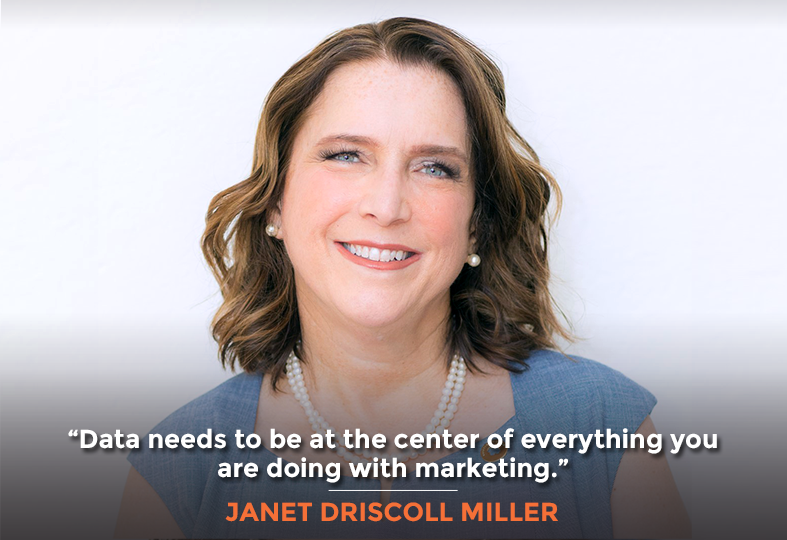 In this Episode
Transcript
Janet, it's so great to have you on the show. 
It's so great to be here. Thank you so much for having me. 
Of course. I would love, first of all, for us—the listeners and viewers—to understand a little bit more about what Data-First Marketing means since that's the title of your book. 
You and I have known each other for a long time and I've been working at agency life for many, many years in digital marketing—I worked with many different clients—and this book aroused out of my experience in working with everyone from microbusinesses all the way up to large, global enterprise corporations and the problems that we saw in digital marketing. The book really encapsulates the approach that I have been using with my clients for many, many years and focusing on being more than just data-driven. 
We all like to say that we're data-driven and that's a popular term, but the reality is that data needs to be at the center of everything that you are doing with marketing. That's every step of a marketing process, of a campaign process. Unfortunately, what I've witnessed over these years is there have been lots of challenges that sometimes folks aren't always aware of, marketers aren't always aware of, which is causing their data to not be accurate in many ways. When they say that they are data-driven, they look at the data at the end of a campaign. They don't necessarily look at the data throughout different parts of the campaign.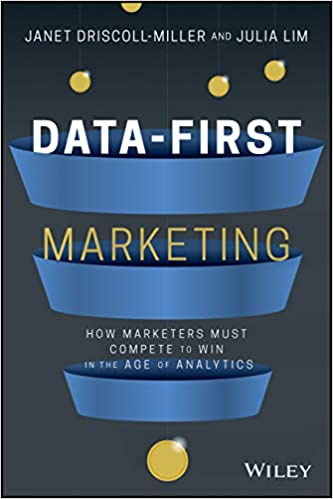 For instance, what data are you using to create personas? How effective are those personas? Are you measuring them? Or a piece of content. A lot of times I talk to content marketers and they'll say, yeah, we created these great pieces of content. I'm like, well, what's the point of that? How are you measuring whether they were successful or not successful? And in many cases they don't have a measurement. There are a lot of holes that exist. 
Our job as digital marketers, and what data-first marketing is about, is taking data at every step of this process, and analyzing how we can make each step of the process better and more effective to reach our end goals, which is typically of course, revenue generation. It's also about making sure that the marketing department has a voice and a seat at the table when it comes to the decisions that a company makes about its future and its budgeting and so forth. 
Unfortunately, I think marketing is often thought of as sort of a throwaway. People, CEOs and so forth don't always have confidence, unfortunately, in the marketing department and their ability to track what they're doing to meet those business goals, which is typically going to be revenue and sales, lead generation, that type of thing as well. There's not a lot of confidence there from a C-suite. 
This book is hopefully going to help marketers everywhere to connect with that C-suite, meet those business goals, and really learn how to track everything appropriately so they know if they're really meeting that revenue goal, that ROI, those business goals, as opposed to just saying we're data-driven marketers, aren't really great? How are we really going to put that into action?
Right. Let's talk a bit about business goals, and how those can connect the marketing department with the entire organization and help align everybody's interests. What would be an effective goal and what would be an ineffective goal? An example or two would be great.
Sure. What we see currently in the C-suite—we've been seeing this even pre-COVID—was that CMOs had the smallest or shortest tenure of any C-suite executive. We're seeing a lot of turnover with CMOs. There's also been a shift where you see a lot of companies now talking about chief strategy officers or chief lead generation, that sort of thing. You see more of these titles that are really a bit more defined than just marketing. They are actually saying chief revenue officers and that sort of thing. 
The CFO does not care how many likes we got on Instagram. That's not important to them.
It really speaks to the fact that companies are looking for leadership in marketing that is focused on revenue. Unfortunately, I think that marketers have gotten a bad rap for many years that we just don't care about that, when we truly do care about revenue generation; that's our job. I think there's been a real disconnect between what marketers often will measure versus what the company cares about. That's in part why I think it's given us sort of a bad reputation per se with the C-suite in this case. 
The CFO does not care how many likes we got on Instagram. They don't care. That's not important to them. What they care about is how much we spent on Instagram, maybe. How does that effort directly impact a business goal of reaching a certain revenue number or meet a goal? 
Even just right now, a big goal for many companies is recruitment, finding talent. How are we impacting that directly with the work that we're doing? It's critical for marketers to bring those numbers to the table because the other people we're talking within the C-suite like a CFO, a Chief Sales Officer, a CEO, all they care about is the numbers. They care about that data. 
If we come to them with something that isn't relevant data like we got 1000 likes on Instagram, that's great, but how did that impact us hiring new people? How did that impact us gaining the revenue goal we wanted for this year? If we're not speaking that language as marketers, we're not going to be respected and our input is not going to be taken into account when we want to help influence how the company moves forward with marketing and sales.
What would this look like in terms of distilling the information, the metrics, the KPIs down to something very visual, very easily understood, and consumed by the upper management C-suite executives? I'm guessing maybe their dashboards, reports, graphs, charts, something that you distill it down to so you can see, oh, this is red, that's not good. This is green, that's great. Keep up the good work.
Data visualization is so key with this group.
You bring up a really good point. Data visualization is so key with this group. Anytime you want to tell a story, data visualization is critical because you can have the best performance in the world, you could be driving tons of revenue, but if you put it in a bunch of tables that are not easy to read, and it's a lot of data, it's going to get skimmed over and probably ignored. 
There are some really good studies. There's one I talked about in the book about data visualization, about how you present the data, in general, is really, really key. Your point about dashboarding and support is really important. Thinking about what is the best way to share this data. 
In the book, we have some suggestions as an example of if you're dealing with this kind of data, consider this type of visualization, just a guide for maybe where to get started. 
I will say before we even get down the road data visualization is having commonly understood goals. This is really important too when we're talking with the sales team because a lot of definitions of goals throughout the organization of what it really means, as an example with sales in particular, when you work with sales as a marketer, especially in B2B, and you're doing lead generation, how sales perceive a quality lead versus how marketing perceives a quality lead are often two different things. 
Marketing thinks I brought up this lead, it came from my Google ad, it's great. Sales on the other hand—and I'm sure every marketer can relate to this—some salesperson says well, this is a Gmail address, it's no good. It's not that it's no good necessarily, and how do they know it's no good? Sometimes those definitions are not in sync. 
How sales perceive a quality lead versus how marketing perceives a quality lead are often two different things.
That's a very common problem between marketing and sales, in particular, but defining those goals as an organization, not just in marketing, but with the whole organization, and having a common definition for what that goal is. What is a sales qualified lead? What makes a lead qualified? 
Then once you know that I'm measuring sales qualified leads, and this is how a sales qualified lead is measured, how I know that it's a qualified lead, then you can start to put those goals into a visualization—dashboard, a regular report—and figure out the best way to show the progress in meeting that goal. It definitely comes back to that definition first and making sure everyone has that common definition and wants to measure the same goals. That's, I would say, the first step.
Yeah, that's great. Can we hear what your ideal definition is of a sales-qualified lead and how that differs from a marketing-qualified lead?
Sure. I think that really differs for every company because different companies define who their personas are, who their best prospects are, who their best customers are likely to be, so it's really custom to everyone. I don't have one set approach, but I would say the way I would recommend approaching it is to look at your current customers, number one. You've got a database of your current customers. What do they look like? It's understanding that really, really well so that you know how to go out and get more people just like that. 
That sets you up when you think about the personas themselves. Who are these people? Who are these audiences that are currently my customers? Then you can start to judge as you bring leads in. Do they match these criteria that most of my customers match? That could be demographic data, that could be a platform that they come from where people normally hang out. 
As an example, you might say, typically if someone comes from LinkedIn for B2B, maybe that's a better-qualified lead in, in general, than coming from a platform like TikTok. It depends on what your makeup is, and what your personas are. Scoring that person based on those criteria helps you really define how qualified of a lead it is. 
Again, those definitions are something that marketing should not take on by itself. Marketing can say yeah, I've got a qualified lead, they came in, they filled out a form, they meet some basic criteria we have for marketing, but sales often have different criteria. That is based more on the leads they see become opportunities, become sales, and become the highest average order value customers and lifetime value customers. That's really data you as a marketer need to be able to get at. You can evaluate that, really build up the personas, and understand who that target audience truly is based on actual sales data.
Data needs to be at the center of everything you are doing with marketing.
Click To Tweet
Got you. A scoring system that's designed by both marketing and sales departments to apply to leads that are coming in. What does that look like? What are some of the scoring criteria that you would recommend, at least considering if not incorporating?
I think, especially in B2B, we're talking about lead generation that goes to a sales team to follow-up certainly demographic data. I find that typically things like job titles, job experience level, size of the company, that's a huge one. That really applies to both B2C and B2B. 
If you have a company or a person, an individual, a consumer, that can't afford your product, then that's a problem. You're targeting the wrong audience. Things like for consumer-side income levels, and where they live. Those types of demographics are really critical. 
Then on the B2B side, from a lead generation perspective, again, job title, size of the company. Is it a one-person company? Is it a global enterprise company? Those things tend to be real standards when we talk about targeting specific audiences.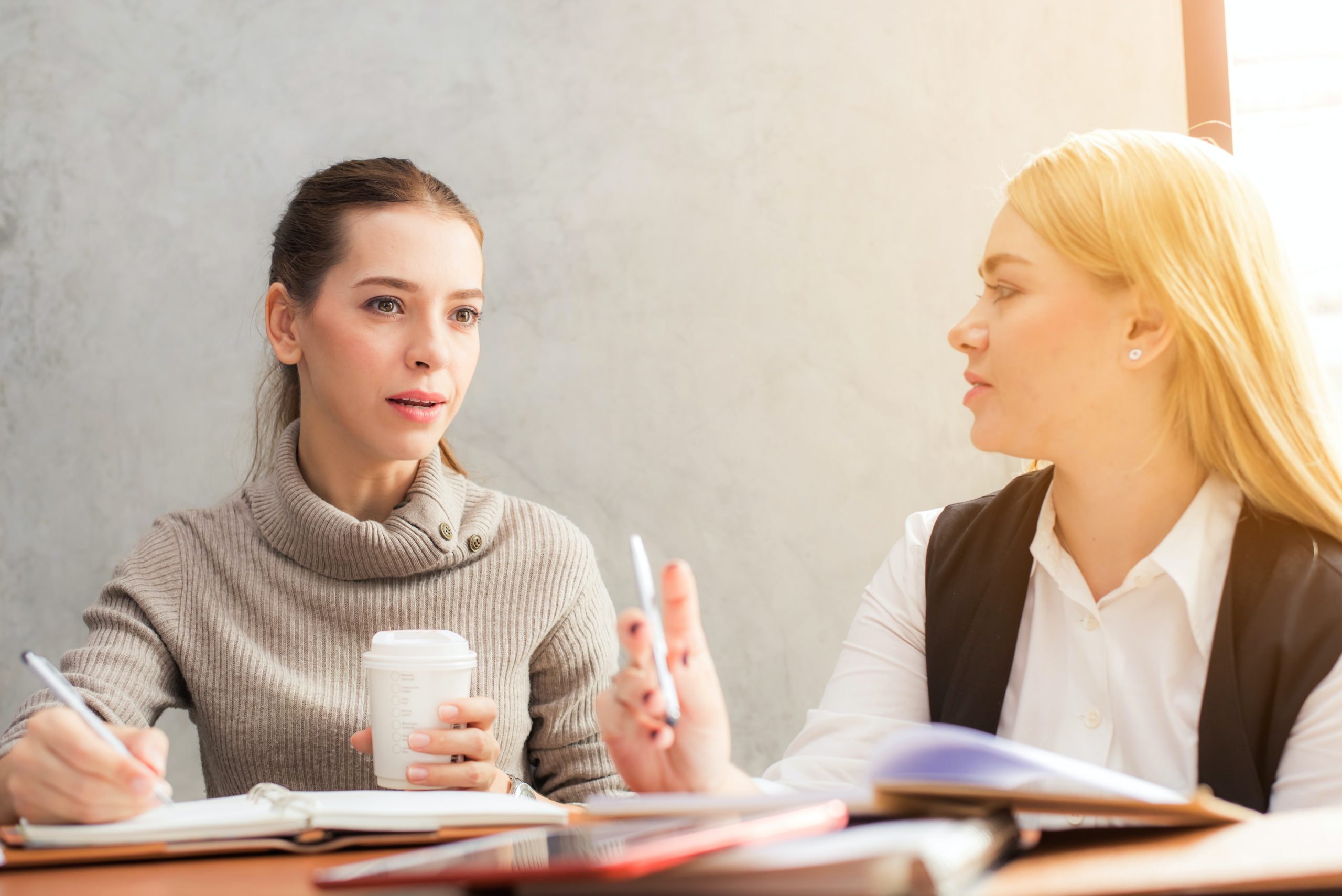 It's funny I talked to lots of different companies and sometimes I'll say to them, well, who's your target audience? They'll say, everybody, and I'm like no, it's not. It's not everybody. Let's get real here. Who is the real audience you're looking to work with? You may have multiple audiences, and some are higher priority than others because you may see that certain audiences have a higher lifetime value. You definitely are willing to spend more towards that audience, you're definitely willing to do whatever it takes to get that audience. 
Whereas you may have another audience, yeah, their customers, you get some of them and they work out, it's fine, but they maybe have high turnover or whatever. Then you might say, yeah, I'm still targeting that audience, but their priority in my list of people that I'm targeting is going to be lower. I might spend less budget there because they're not as important to me as these high lifetime value customers. 
Definitely looking at all that data and understanding it is really key to making sure you put your money in the right place, your investments in the right place, and it speaks to content even. You get into the content, what content do these personas, these audiences need to make their decision, and it may differ by the audience. It really defines so much of how you progress with your campaigns and with your marketing efforts.
Right. You talked a lot about some of these demographic-related numbers—income, job title, employee numbers, things like that—but what about psychographics and clickographics too for that matter?
Data-first marketing is about taking data at every step of this process and analyzing how to make each step of the process better and more effective to reach the end goal - revenue generation.
Click To Tweet
Absolutely. They all play into it, and depending on who you're targeting. Psychographics, in particular, I think really work well with B2C and nonprofits as well. Understanding that is really helpful because as an example, psychographics, we're at the end of the year, nonprofits typically have a really boom week, that last week of the year. Why is that? Because a lot of people are trying to reduce their taxable income. At the end of the year, they realize gosh, I've got all this taxable income I'm going to be taxed on. It's a great time for nonprofits to capitalize on that and to try and get donations in. That last week of the calendar year is always a really important week for nonprofits. 
When you think about psychographics, it's not just hey, I'm trying to target the people who have the biggest incomes to say to them you should donate this week to our nonprofit to reduce your taxable income, but also looking at things like psychographics. What kinds of activities are they involved in? Do they tend towards volunteerism? Are they a member of a religious community? Those types of things might indicate this person is probably more likely to give than someone who has not. Those two are really, really helpful in certain scenarios, especially in the B2C or nonprofit world.
One analysis that I remember from many years ago was around analyzing clickographics, and how through personalization they were able to find correlations of buying different products together. Italian wine and pasta were an obvious correlation and yet white wine and bread were also highly correlated. That was a surprise to them that they weren't expecting to see, but the data showed that to be true. I'm curious, what are some examples from your work and your clients that were perhaps surprising or counterintuitive correlations like that?
I will say that one of the ones that I was really interested in because I'm a Star Wars geek—I really love Star Wars—was one day I went into Facebook and I was using one of the tools on Facebook to really understand the marriage of these psychographics and demographics. I said okay, people who liked Star Wars, what do they self-identify also liking? What are some good correlations?
Looking at all the data and understanding it is the key to ensuring that you put your money and investment in the right place.
Click To Tweet
It's probably not a shock because who doesn't like pizza? It said that Star Wars people tended to have a real love of pizza and I thought, these are opportunities. Think about, let's say a new Star Wars movie coming out and Pizza Hut, Domino's, or any of these big brands, what a great opportunity for them, if they know that these marriages exist in the psychographics to have great cool offers because they know Star Wars people love pizza. Let's figure out a way to marry those two things together and create great offers, which can help us really have very successful marketing campaigns. 
There are a million of them out there and it's fascinating to your point, there are some things that you would have never guessed that can be really surprising. I'm not necessarily surprised that Star Wars fans love pizza—who doesn't love pizza—but at the same time, there are some that might surprise you. Those marriages are unique and it helps you have a very unique marketing campaign when you can find those interesting niches where there's that psychographic overlap.
There are some different tools that will help you to see these overlaps or correlations. They'll allow you to see different behaviors, different segments, and how they differ. I'm curious. What would be some of your favorite tools—not the obvious ones like Google Analytics or something like that—that maybe does personalization really well, or something that does analysis of data warehouses, user behavior really well and so forth?
LinkedIn, especially for B2B, has some really great information about these overlaps, demographics, and limited psychographics because it's really more on the professional level and not so much personal level. There are some that are there, the groups, and things that people join on LinkedIn.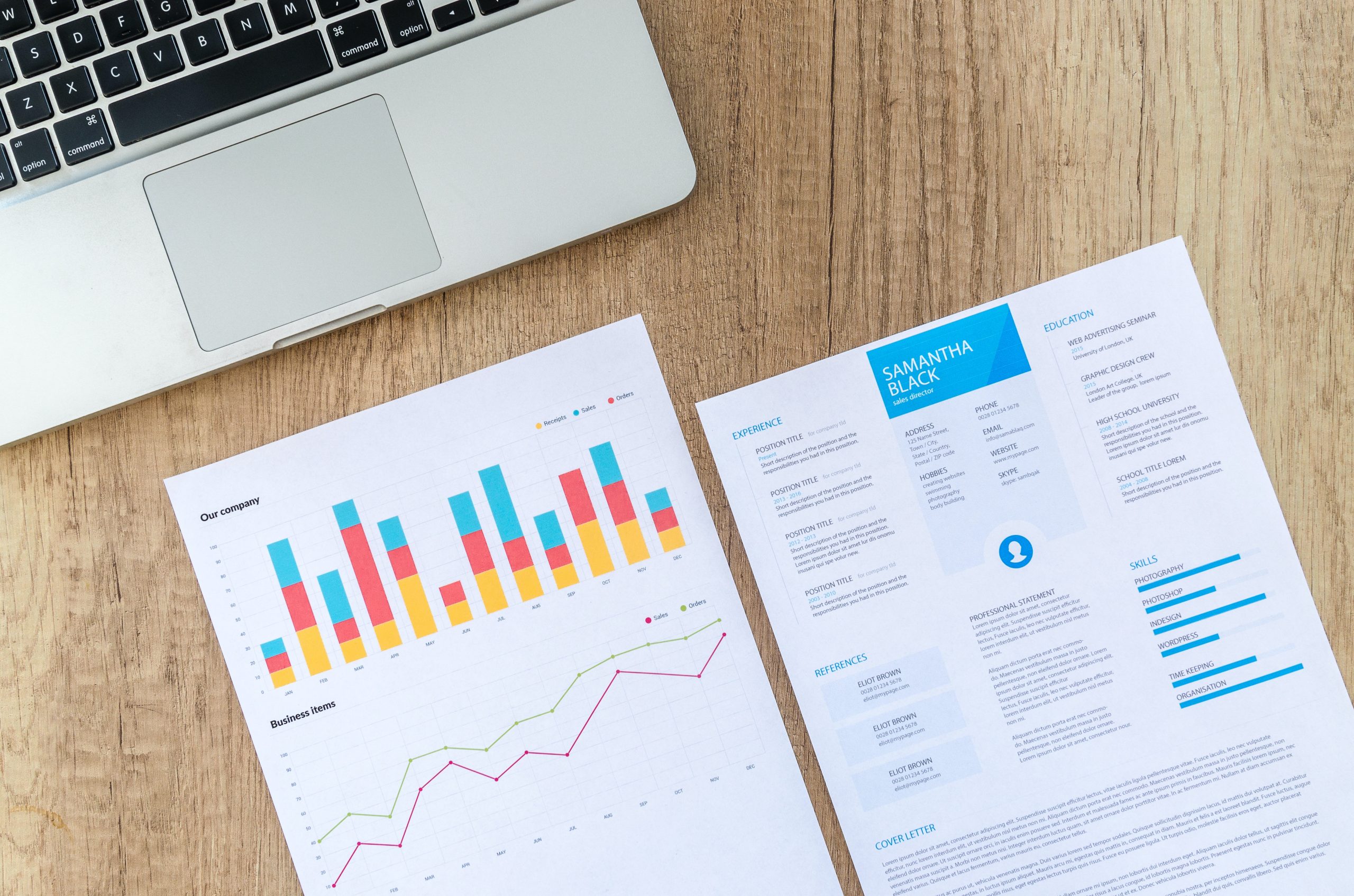 One of the things I really wish LinkedIn did more of is having a persona builder. I've tried to say to them, this will be a great thing. Marketers would buy this all day long because we'd be able to do exactly what you're saying, sort of mix and match. 
Say okay, let me upload—as an example—my ideal persona. Here's Janet, she is a CEO of a small business, this is her size, this is her experience level, etc. Show me the lookalike audience, show it to me. What does that lookalike audience really look like? What other things do they like? What are the groups they are part of?
Unfortunately, you can't do much of that with LinkedIn right now. You can choose a lookalike audience from an advertising platform perspective, but there's no real persona builder, which I think could be a very powerful tool for them. 
Facebook, on the other hand, does have some tools like that and it's really fascinating, like I said those Star Wars and the pizza example, where you could go and do some digging. I think that's a smart move on Facebook's part because it does encourage you then to go after those audiences on Facebook. They have all this great data, but I can't say from a personalization perspective that I know too many tools that do that, but it doesn't mean you as a marketer can't do that. What we do is we just build out a separate campaign for each of these groups.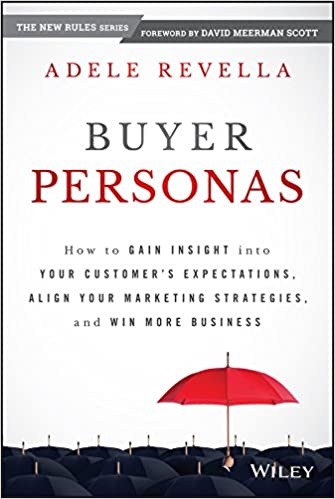 Take the Star Wars pizza example. Let's say another thing that Star Wars people like is they're in higher education. Maybe they're into getting a graduate degree or something like that. Again with those kinds of random pairings, we can create campaigns as marketers that are separate and say this campaign is targeting Star Wars people who love pizza. This other one is targeting Star Wars people who are looking for higher ed. Then you can really separate and track yourself and do your own personalization even though those tools don't always exist to make it as smooth as you would like to do for you and plan it out for you. 
There is a way for you to build it that way so that you can track it and you can see what was most successful. You can segment that audience so that one is getting a very personalized message to them and the other is getting a very personalized message to its own group.
Do you have any good examples of companies that have built out personas in such a full immersion sort of way that it is just really impressive? A quick example, I've shared this a few times on the show but I don't remember if it was Nike or Adidas. They had this kind of full immersion environment with school lockers. 
You'd open the locker, it would be decorated, and it would have sports gear in there, textbooks, a person's lunch and all that sort of stuff, and you'd get a sense for that person, that persona. There were a whole bunch of these lockers and then there were life-size posters of each of these personas. That gave you a full immersion experience of the personas. 
Do you have any examples of really stand-out companies doing full immersion or a really built-out visualization of their ideal client avatars and personas?
I don't and surprisingly, I think personas are often one of the more overlooked parts of marketing. I think sometimes it's just not as thorough as I would like it to be. Some companies do a very good job of being very detailed, but again, I think that too many companies don't look at the data. They're not always building this out based on their actual data. I don't know if you know, Adele Rivella. Do you know Adele Rivella?
I don't. 
Marketers think they know what their customers are like, but if they aren't looking at the data, they don't.
She wrote a book called Buyer Personas. I met her quite a few years back. Her method for building a persona is the best I've ever seen. It involves looking at that actual sales data, but also interviewing customers and getting more data from them that way. I would say that most of these companies have never really approached building that buyer persona adequately. It's been best guesses. I think marketers think they know what their customers are like, but if they aren't really looking at the data, they don't.
Unfortunately, I think sometimes it's just sort of an ad hoc thing that not enough companies in the marketing departments are doing these personas to begin with. I would love to see like what you're saying, that the personas, there's a full immersion at minimum for the marketing department, but also for the sales team, quite frankly, to really understand, this is who our customer is, and really to a point of really fully immersing those departments in the company in who that target audience is so that you keep focus on the prize, because I think that that's a real challenge right now. I haven't seen too many companies that do it well, unfortunately.
What about doing user surveys or more just impromptu. What do you call it when you get a small test group of people together?
Focus group. 
Focus group, yeah. Thank you. Do you have any examples of how to do this well? Either collect user surveys or do focus groups in a way that gets you actionable insights and not just interesting information?
Yeah, and it's tough with customers because you don't want to bug them too much. You don't want to take up too much of their time to gather this information. Before I started my agency, I was doing digital marketing for an online survey company that competed with Survey Monkey. I come from the survey world, I know a lot about it. 
What I will tell you is the hard part is response rate surveys are typically really low. The hard part is if let's say you send out a survey to customers and ask them to fill it out and you don't offer them anything to do so. Just like hey, help us understand better and make our customer experience better. The response rate is going to be very, very low. It might be 1%–3%, at best. The problem with that is going to be if you're basing all your persona information on 3% of your customers. Is that a representative sample? I would say no. 
Pick some of your best customers, set up an interview with them, and you can certainly incentivize them.
This is where I like Adele Revella's approach in her book, is actually interview. Pick some of your best customers, set up an interview with them, and you can certainly incentivize them. You can give them something as a thank you. You can do other things, to encourage them to help you. Those are probably more meaningful than the random survey response. 
Also, think about who you're actually interviewing. If someone sends me something like I'm a CEO of a company, I'm doing podcasts, I'm speaking, I'm really busy all the time. If I got to take the time to fill out your survey, I'm not. I'm just going to delete it from my email. The question becomes if somebody wanted to interview me and say, I really want to understand better. If they reached out to me, personally, I might be more likely to respond to that than just a random email. 
Definitely think through who is that audience, because certainly a more junior-level person in my organization might have more time and might be more eager to get their feedback. For someone who's a senior-level person, they may not have the bandwidth. They've got a million things on their plate. 
Think about how you deliver the questions, whether that's delivering them through a survey that emails to people or printing it out for people, or if you're going to call them. I'm much more likely to have a response if someone calls me than just send me something random in the mail or send me an email that can get caught from my spam, too. Think about that process as you try and gather this data.
Something that occurs to me that could be very effective would be to contact those busy CEOs instead of just asking them the questions in the form of a voicemail recording. Instead, set up a podcast interview. You're presumably going to collect a lot more data points from a lot more people than would be feasible to have a separate episode for every single person that you speak to. You could aggregate those little snippets of the best sound bites from those different interviewees that are your survey subjects, and turn that into an episode about an interesting sort of trend or something like that.
Absolutely. There are a lot of different ways you can use that. Another couple of ideas that come to my mind is, if you're a software company, you typically set up user groups. User groups are basically little focus groups for you. It's a great opportunity to get in front of actual customers and talk to them about the product. It's an opportunity to float in a soft way with a soft launch. Floating out ideas for how to improve the product and how to make things better. What other products associated with our product would you like to have that we don't have? 
There's a lot of opportunity in a user group, a very dedicated audience who is loyal in many cases to your software.
There's a lot of opportunity in a user group, a very dedicated audience who is loyal in many cases to your software because they're using it and they're gathering in a way to share ideas on how to use the software. User groups are really great. 
Also in the past, I've done things like customer summits. I worked for software companies in the past where we would bring our customers together and have a software Summit. We would bring the CEOs or whoever the users were or the buyers together to have as you said, like small focus groups, discussions about things. The kind of information you could glean from those is so rich and valuable. Depending on what kind of company you are, you may even pay for them to come. 
One thing that's great about things like a summit that you hold for customers, you can have them speak, and they feel honored to be asked. They feel honored to be asked to speak about their use to the product and they're often eager to do it. If you can either offset or pay for their travel, that's always a good thing too. 
There are lots of different creative ideas you can use to gather your current customer base together, get great information from them. It doesn't have to just be, I made a Google survey and I sent it out. It can be something much more intimate and helpful. 
The other thing that a survey doesn't always allow you to do is have that follow-up question. When you've got someone, like you said, podcasting with them, you're having a conversation, it gives you the opportunity to throw in an additional question to dig a little deeper, which a survey does not always do because you can't always predict but those open-ended answers will give you. 
That's the other challenge was surveys are open-ended answers. It's tough to review those and glean commonality between different respondents. It's not as simple as putting in a spreadsheet, like five people answered it this way. An open-ended answer gives you a lot more information, though, than a simple multi-choice type of survey question. 
Something to think about as you put these things together, what do you want to know from these people, who are they, what's the best way to deliver this type of request to them. Those are all really important things to think about as you try and build out those personas and you want to get that information from your customers. 
When you were talking about customer summits, I was thinking these could be virtual as well, especially with the pandemic. You could easily invite a bunch of your customers to participate in some different best practice panels. Then you've got concurrent sessions and all sorts of things and it's all done very inexpensively because it's all done online via zoom or what have you. That could be really effective. 
What do you want to know from these people, who are they, what's the best way to deliver this type of request to them.
Absolutely. Over the years, I did some work for lots of different types of companies before I started my agency. Some of them will do golf. Whatever it is that you think is going to be appealing to that group. Definitely consider that.
I will say I've reached out to perfect strangers during this pandemic. On the side, I'm a girl scout leader. I'm an avid girl scout and I love to reach out to people. The pandemic has made it actually an opportunity because so many people are more willing to just have a conference call with you over Zoom (or whatever) to share their knowledge. 
I'm always impressed when you ask someone for their knowledge, how receptive most people are to that. Even perfect strangers who I have never met, I would just reach out to them through LinkedIn and say, 'hey, would you come and maybe talk about…' 
I had somebody who was a developer for Animal Crossing, the game. We were working on a video game design badge, and I wanted these girls to hear about like what's the process? I know nothing about that; I haven't ever done that. But be able to talk to an actual person who does this for a living and say, this could be a career path. Ironically, my oldest daughter who is 16, was really into that. That's the career path she wants now, so it's amazing. 
If you ask people and ask them to share their expertise and knowledge even if you've never met them, and you're doing it virtually, I think people have been very open to that during the pandemic, especially, because to your point they don't have to travel necessarily. It's very safe. People are almost generally, I've always found very eager to share. Just ask and it's amazing the response you get. 
That reminds me of hearing about homeschoolers who'll do a little field trip with a group of other homeschooling kids to a fire station and we get to interview some of the firemen and firewomen, ask them questions about their job and so forth. You can do this not just with homeschooled kids or girl scouts or junior achievement, but you can do that in your vertical and do it for adults, not just for kids.
Now, something that's related to the concept of surveys is something called Net Promoter Score (NPS). I'm curious to hear what your take is on NPS. Is it good? Is it bad? Are you indifferent to it? What's your take?
I'm sort of indifferent to it. It's been around for a long time and even back when I was in the survey world, we've been talking about the Net Promoter Score. I think it's one measurement. That's what I think. I don't think it's everything.
Building up the personas and understanding who the target audience is based on actual sales data.
Click To Tweet
Some companies really invest in it and think it is the holy grail of measurement for their success, but I don't necessarily agree with that necessarily. In part because, again, every company is different. Even in the same vertical, even with competitors, every company is a little different. I think it's certainly one measurement and it's something I would pay attention to. I think it's really interesting to know.
It's not going to tell you everything you need to know. It might alert you. It might be a red flag. There's something that you need to address and dig a little deeper, but I don't think it's going to be everything you need. Like with many things in marketing or in the company measurement and measurement of our goals for the company, that's just one measurement you can use. But I would always consider using additional measurements as well.
I remember an episode from years ago—I think it was 2016—Jared Spool, the usability expert, was on the show here and we spoke about NPS. He just railed about it. He thought it was terrible. Just a terrible system and set of metrics. That's pretty funny.
I would love to hear also what your take is on these usability analysis tools that will tell you how people are interacting with your site and rage-clicking, scrolling and not scrolling, trying to figure out things that are not so intuitive that you didn't realize weren't intuitive. For example, Microsoft Clarity.
You brought up scroll depth as an example. I found myself setting up scroll depth in Google Analytics—which is a measurement you can have in Google Analytic—quite a bit recently for some customers because we're trying to dig into understanding why conversion isn't happening on a particular page. 
As an example, I have a client that I work with that sells alcohol, liquor, fine wines and so forth throughout the United States. One of the things we found on their pages was the landing pages that they would provide us with where the product resides. I think that, probably they were a little misguided in some ways and they wanted to probably use the same pages for organic search. They loaded up the page, the top of the page, with a ton of verbiage, which of course, Google likes from an organic perspective, but not so ideal when you're advertising and you're trying to get people to buy the products on the page.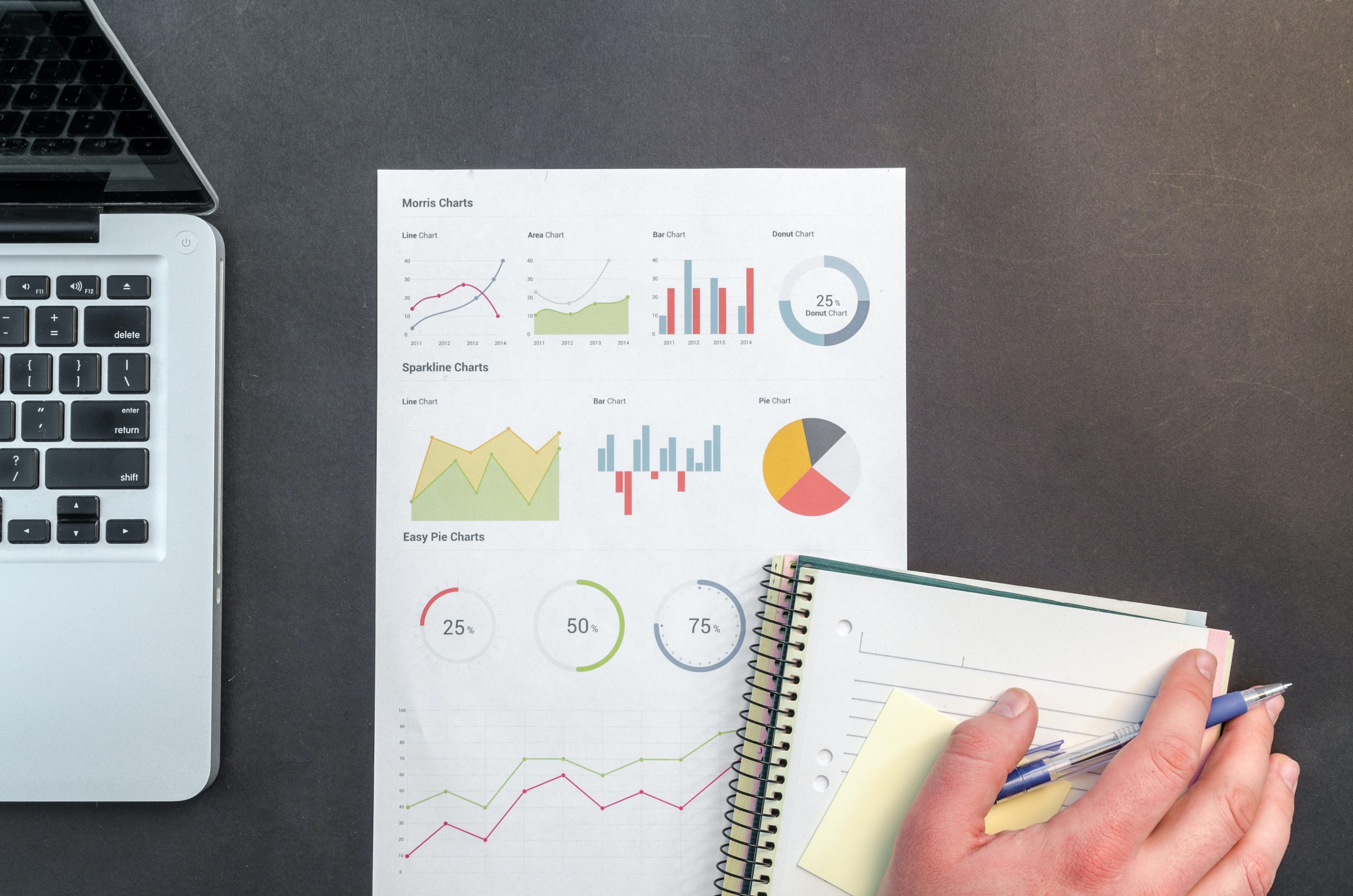 Just yesterday I was doing some analysis with this. I had set up scroll depth because I had a feeling that people coming from digital ads were not ever seeing the product. They were not ever scrolling down that far. Usability was definitely an issue. Absolutely what we found was the product didn't begin until about 50% down the page, and what we found was only 33% of all site visitors, regardless of where they came from ads or not, went past the 50% mark. 
Only a third of the visitors that page ever saw the actual products. They didn't really have an opportunity to become customers and buy the product because they didn't see it. When they start scrolling, it's all words. They don't see any whiskey. They don't see any wine, even though that's what they searched for. They're only going to scroll for so long, and that's going to become a problem. 
There are lots of usability measurements. Many of them you could just do Google Analytics, quite frankly. You don't necessarily use a special tool. You can even use the wonderful free tools in Google Analytics to understand better how people are interacting with your site, and scroll depth is just one of them. Personally, I'm a geek about scroll depth. I really love it, especially for content marketers. 
I've got another client. Their whole goal for their campaign will shift to send traffic to a blog post from LinkedIn. They wanted to target a specific audience and have them read these blog posts, the series they created. That's great, but I was like, okay, well, we get them there, but do we know if they actually read it? Do we know that they actually absorb this great story you're telling on this blog? 
Scroll depth is a great way for us to see, are they getting to the bottom of that content. Content marketers in particular, what a great measurement to really understand, is the content I'm writing resonating with my audience? Are they engaged and read throughout the whole thing? 
That's just one fantastic example of a tool you can use and a measurement you can use to really apply that to different areas of your digital marketing. To really understand better from a usability perspective, but also the quality of the content itself and how what you've written, are people really going to absorb it and connect with that content. 
Usability is the key to everything we do in digital marketing.
Click To Tweet
That's what every content marketer should want. They put a lot of effort into that content and creating it. It's not just about ranking high on Google. It's about having your customers read that awesome content you wrote. If they're not reading it, what's the point? What's the point, really? 
There are some really great tools and scroll depth is just one of them from a usability perspective that can help you take a look at those types of things that you're investing in from a marketing perspective and understanding how well they're working.
Another example would be Click Heatmaps. That's something that's supported in Google Analytics as well. You don't need CrazyEgg or Hotjar in order to accomplish that. 
It's true. I think a lot of people get a little bit lost on where people click on the page. They want to measure things, like they'll put a banner ad or they'll have a graphic that changes out of the homepage. They'll say I want to see how many people click on this and go someplace else for my site. 
The heatmap is great for that, especially when you're doing things like redesigns, too. You can take a look at what people have been doing on your site. Are they clicking on these things that you want to click on? Because if they're not, why do you have them on the top of the page if they're not doing their job at getting people further into the site? 
Again, it all comes back to what's the goal here? If people get to the homepage, and there's a big banner there, what's the goal of that banner? The goal of that banner is to drive them deeper into the site to get them to specific content or take a specific action, like purchase this bottle of whiskey or whatever it is. If they're not doing that action, then something's wrong there with either the placement of the banner or maybe what's in the banner. 
It requires more in-depth analysis. You need to be thinking about, is this really working to get to the goal I want, which is ultimately purchase, or drive them deeper into becoming a lead, et cetera? Those are all really great ways.
Usability is so key to everything we do in digital marketing, that it's really important to look at those types of metrics. But it's asking yourself, too, what is the metric that I need to know to understand this better and then setting that up so you can measure it.
Some of these metrics would be the best metrics from Google Analytics and Google Search Console and whatever else to bubble up to the surface and show on a dashboard. Let's say in Google Data Studio, what would be some of those metrics and what would be an example or two of really great Data Studio templates that folks should check out and maybe utilize? 
I haven't found one that I love. The Data Studio template that really applies to everybody. Again, it's custom to your goals, but I love Data Studio. I'm a geek about it. I can talk about it all day long. I think it's a great tool, and it's free. It does a great job. It integrates with so many different platforms.
One of the things I will mention about Data Studio, though, and tools like Google Analytics, is that sometimes the data that you pull in directly from a platform may not always be formatted with dimensions and metrics the way you want it to be. 
A good example of that is in Google Analytics. For instance, there is a great graph that you see in Google Analytics—the pie chart—and it tells you where all of the traffic came from your site. Did it come from organic search? Did it come from paid traffic like email? Whatever, all the different mediums.
Sometimes you have to take that data out of the platform, reformat it the way you want, and then slap it into Data Studio.
But the reality is that you can't actually pull that same data and display it in Data Studio the way that they do in Google Analytics in that pie chart because it conflates dimensions and metrics. Sometimes you have to take that data out of the platform, reformat it the way you want, and then slap it into Data Studio.
What I often do is I use Google Sheets. Google Sheets, wonderful. It's wonderful. I love it. There are so many automated things you can do with it, that you can take that data automatically from a tool like Google Analytics, put it into Google Sheets, reformat it the way you want and then use the sheet inside of Data Studio and use that as your database instead. That works really, really well and allows you more flexibility sometimes to do the things you want to do. 
Another good example of that is like, let's say I want to put together Facebook ad data. I want to aggregate Facebook, LinkedIn, and Twitter together, all the stuff that we've done with that, and I want to have an aggregate view. A great way to do that is pull all that data into Google Sheets, do all your metrics, all your formulas you want to do and then pull it right into Data Studio the way you want. That data aggregated. 
It gives you a lot more flexibility. I will just throw that tip out there that I love Google Sheets for that reason, because you can do a lot of things with your data, and even combining different platforms of data together which is really helpful into one tool if you pull that information into Data Studio.
Now Google Sheets supports pivot tables, too.
It does, yes. I could talk about Excel and Google Sheets all day. I love it. Yes.
For our listener who's not familiar with pivot tables, can you briefly describe the technology and the benefits of it?
I'll give you the Janet Driscoll Miller pivot table I just finished using a little while ago, which was my Christmas pivot table. Like I said, I'm a spreadsheet geek. Every year I keep spreadsheets for Christmas, whatever gift everybody's getting, what it costs, et cetera. I have two daughters. One of the things that I'm always concerned about is that I give them an equal number of presents. I want to make sure no one feels left out. No one says like, I have got one more present than her or whatever.
I have all that stuff in there and a pivot table allows me to take that data. Very quickly without doing a lot of analysis, it just updates a table that tells me here's the total number of gifts that are assigned to Emma versus Molly. I can just glance at it. When we were doing Santa, we also had Santa gifts and how many gifts is each kid getting from Santa. It's really geeky.
If anybody wants to see my Christmas spreadsheet, I'm happy to share it. It's ridiculous. The pivot table just organizes that information and aggregates it very quickly for you. It's a very handy tool to have. Don't be afraid of pivot tables. They're fantastic. You can use them to create charts. From that data that you gathered, aggregate the pivot table, then you can create a chart from that too. That's a really handy feature.
They have a lot of great ways to aggregate data together. As a marketing example, let's say I want to aggregate all my campaigns from different platforms, I could do that with a pivot table. I could say show me everything that is for my whiskey campaigns instead of by Facebook, Twitter, TikTok, whatever it is, whatever platform. I could just say, show me all the whiskey campaigns and how they perform as an aggregate. It's just so fast to be able to do that type of analysis when you use a pivot table. I definitely encourage everyone to use them.
Awesome. Do you have any examples of templates or anything like that you share for people who bought your book, they can download some Data Studio templates or some Google Sheets templates or anything like that. 
I don't have any data studio templates yet, but it's definitely something I've been considering creating as sort of an add-on for the book because I do think that I think a lot of people need a place to start. What I would say is, again, everybody's goals are custom. There are lots of good, free templates in Data Studio now that you can use as a starting point, a jumping-off point to create your own dashboard, but again, think about what those goals are that you and your company have. What are you being held accountable to in your company, what type of measurements. That's what we want to get into the Data Studio dashboard.
Some people make the mistake of thinking dashboarding needs to show me everything, and that is not the case.
I also want to clarify dashboarding versus reporting. Dashboarding needs to be reserved for things that you need to measure at the moment on a regular basis. Reporting, however, can be done at certain intervals. I think some people make the mistake of thinking dashboarding needs to show me every single thing and that is really not the case. Dashboarding is most effective when you are reserving it for things that you want to keep an eye on. They are changing at regular intervals pretty quickly that you want to keep an eye on. That's where dashboarding works best. 
Otherwise, think of it more as a report, a moment in time where you measure month over month, year over year, et cetera, and really more of a report. Dashboarding, try and reserve that for things that are constantly moving. Other things don't need to be viewed that way. 
That's a great point. Another thing, too, for our listeners to bear in mind that whether it's a report or a dashboard, if the data doesn't have integrity—maybe there are errors or incorrect data collection techniques in place—then it doesn't matter if it's a report or a dashboard. Either way, it's wrong because the data is wrong. 
For example, doing Google Analytics audits for clients that were double counting users, they have the snippet of GA code twice in HTML and have it maybe in Google Tag Manager and then separately just in the HTML, in the JavaScript. You got to look for that sort of stuff. You got to do an actual audit of your Google Analytics. Make sure all of the goals are set correctly and everything. 
That's a very good point. One of the things I do when I take on a new client, every new client we look at, we always immediately look at their analytics and try and repair things because in the 17 years now that I've run an agency, not once—it does not matter if it's a small company or a very large company—not one time ever have I had any company walk through our doors, that's got it right out of the gate. There are always mistakes. 
To your point, an analytics audit is a very helpful thing to do. Even if you don't do it yourself and you outsource it to someone else to ensure that you've got that data tracking accurate because I can't tell you how many discrepancies I see. 
A real common example, and I've got this example in the book that I have seen before is, as a best practice, as an example at our agency, what we do is we create all of our Google Ads conversions inside of Google Analytics and import them. That's what you can do with Google Analytics. You can create goals in your analytics, reporting view. You can import those same goals into Google ads. 
What I've seen happen is sometimes they're built separately where the Google Ad conversion is built inside Google ads, and then separately in Google Analytics, someone's pulled a goal. Inevitably, they're not measuring the same thing.
If you are a marketer, and you're using (as an example) Google Ads, you're maximizing to conversion, fantastic. It's maximizing to your Google Ads conversion, great. But many times that Google Ads conversion number isn't going to match what's in analytics because you're measuring it in a different way. You set it up differently. As a best practice, to keep everything seamless, it's really helpful to create those goals in analytics and just import them into Google Ads. That way you know it's consistent. Otherwise, mistakes are made. That's a real common one we see. Where they've been set up separately and the tracking is not the same. 
Same thing happens when you look at (let's say) lead generation. When you look at the leads you generated through HubSpot, the actual sign ups, the form fills, and then you look at the goal of Google Analytics. If they don't match, why not? Why is there a problem? I've seen that happen quite a bit where sometimes the event tracking isn't correct and things like that. 
Audit your analytics. You don't want to be making decisions from bad data.
Definitely audit your analytics. It's great advice because ultimately you don't want to be making decisions from bad data. It's not going to help you. It's just going to potentially have you throwing good money after bad.
Awesome. This was all fabulous advice and very actionable. Now for our next action for our listeners or viewers, I would say they should get your book Data-First Marketing. Where do they find it? I believe you have a separate book website as well. You also have a free book giveaway offer. If you could share all that with our listeners, that'd be great.
Absolutely. You can pick up Data-First Marketing at Amazon. It's available on Amazon right now. I believe it's available in almost every country too. I was checking with them and since we are available pre globally, you can order it there. 
Also, as Stefan mentioned, we do have a book website. It's data-firstmarketing.com where you can learn more about the book. On that site, there is a mini-assessment. If you're not sure where you stand today with your marketing organization, understanding how close you are to achieving real data-first marketing, we have a full assessment in the book. 
But you can take a mini-assessment for free on the site and get an idea where you are on our data-first marketing maturity model—how evolved and how mature your organization is. I will say, don't get discouraged. I don't expect anyone to be an expert at this point. There are going to be pitfalls. There are going to be areas for growth. You just take it one step at a time and the book helps you to plan that out. 
If you'd like a copy of the book, we are doing a book giveaway. You can go to bit.ly/marketingspeak, you can fill out the form there, and we'll do a drawing to give away one free book to one listener. We'd love to have you enter that as well. Certainly check out the website, try that assessment, learn more about the book and what Data-First Marketing is about. Hopefully it'll be a real help for you. 
Awesome. Then to follow you on social and hire your agency, where would they go for those?
You can follow me on social. I'm pretty active on LinkedIn. I'm just Janet Driscoll Miller on LinkedIn. You can follow me there. Also on Twitter, I'm @janetdmiller. I'm not as good at tweeting. I'm really terrible at tweeting. I do a better job around conference events and things like that, but I'm really terrible about tweeting like I should. That's where you can follow me. 
You can also reach me via email at [email protected] or you can check out my website at marketing-mojo.com and learn more about our Data-First Marketing approach at our agency. We can help you if you need an audit. We talked about analytics audits, we do things like that to help companies understand where they are with data-first marketing, and help make sure that they're measuring everything appropriately. We can help you with digital advertising, SEO, and analytics. If we could be of help, let us know.
Awesome. Thank you, Janet, and thank you, listeners. Get out there and make it a great week. Create lots of value for your clientele, and we'll catch you on the next episode. I'm your host, Stephan Spencer signing off.
Important Links
Your Checklist of Actions to Take
Define the goals as a whole organization. Each department in the company must have a common goal to provide direction and serve as a reference point for everyone.

Define the company's personas. The purpose of personas is to create reliable and realistic representations of my key audience segments for reference. These representations should be based on qualitative and quantitative user research and web analytics.

Know and understand my customers. This will allow me to give them good service, resulting in strong customer relationships and new sales through positive word-of-mouth. 

Segment my audience. Audience segmentation avoids mediocrity because it makes your marketing efforts more personalized and focused.

Think of different creative ideas to gather my current customer base to get great information from them. It must be more intimate and helpful for them. For example, I can interview and incentivize them, create customer summits, or set up user groups.

Understand how my audience interacts with my site. I can use tools to gather usability measurements – like Google Analytics' scroll depth, Click Heatmaps, etc. Usability is so key to everything in digital marketing.

Use Google Sheets to combine data on different platforms. There are so many automated things I can do with it. For example, I can automatically take data from Google Analytics, put it into Google Sheets, reformat it, and then use the sheet inside Data Studio as a database. 

Always do an analytics audit. Make sure all goals are correctly set so that I won't make decisions using bad data. 

Check out Janet Driscoll Miller's book, Data-First Marketing, and try the free mini-assessment to know how evolved and mature my organization is on the data-first marketing maturity model. Also, join the free book giveaway at bit.ly/marketingspeak.

Visit Janet Driscoll Miller's website to learn more about the Data-First Marketing approach her agency uses. Also, connect with her through LinkedIn and Twitter.
About Janet Driscoll Miller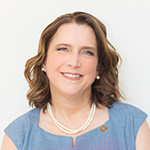 Janet Driscoll Miller is the president and CEO of digital marketing agency Marketing Mojo and the author of "Data-First Marketing: How to Compete and Win in the Age of Analytics". Janet has over twenty-five years of digital marketing experience and is a graduate of James Madison University.