Software solutions for customer relationship management (CRM) abound. The well-established players like Salesforce and Infusionsoft are obvious options, but there are many others to choose from. How does a small business owner decide? 
Fortunately, my guest Jeroen Corthout and I lay down the criteria matrix for CRM software selection. 
Jeroen is the co-founder and CEO of Salesflare. Salesflare was founded when Jeroen and his co-founder Lieven wanted to manage the leads for their software company in an easier way. They didn't like to keep track of them manually and built Salesflare, which pulls customer data together automatically. It's now the most popular CRM solution on Product Hunt and top-rated review platforms like G2 for its ease of use and automation features.
In this episode, Jeroen and I focused on ways you can improve lead getting, tracking, attribution, nurturing, and closing. 
And now, without further ado, on with the show!
In This Episode
Jeroen, it's so great to have you on the show.
Great to be here.
Let's talk about CRMs and the ecosystem. There are many options for automation, maintaining databases, data warehouses, and so forth. We're talking about smaller businesses (typically) here because our listener is not likely to be from a mega-corporation.
Let's say that they've tried Infusionsoft. They might have tried a smaller platform for maintaining CRM data, like, let's say, Capsule CRM, and they don't like the complexity of a platform like Infusionsoft. It's hard to maintain. They need outside tech support help.
The simplicity of something like Capsule is not enough for their needs. They want something that manages email campaigns for them and so forth. So what are the different options out there? How do they stack up?
I've not had a lot of experience with different platforms. I know of platforms like Ontraport. We use Infusionsoft ourselves and Capsule CRM. I'm curious to hear your view of the ecosystem and where your Salesflare platform occupies a niche that hasn't already been occupied.
Giving a full overview of the ecosystem will probably take more than the time we have. I'm also not sure that I even know it completely. I know our corner pretty well. But as you said, it's a very big space.
If you go to g2.com, we have reached 800 companies in the CRM space. That's just the ones that are on G2. Some of these aim at the very big companies like Salesforce, Microsoft Dynamics, or the products of Oracle and SAP that have multiple. Some of those go after the mid-market, and some of those go after the small businesses.
Within there, it's even more complex because there are also a lot of vertical solutions for different types of companies. There are also different CRMs for different use cases. To give a general answer about what fits in where and how the whole ecosystem is composed is super, super difficult. You'd actually need to try to make order in almost chaos.
Let's actually just start with where you were before you founded Salesflare because you had presumably tried some solutions like salesforce.com. Whatever you tried didn't work for you for whatever reason. I'd like to hear what you tried and why it didn't work for you.
It's not easy to work together between marketing and sales if there's no data to back up every strategy.
Click To Tweet
Salesforce was the system I knew the best. Before starting Salesflare and a few projects or companies, I used Salesforce a lot. I worked in a marketing consultancy that helped life sciences companies become more digital. We would use a lot of Salesforce at these companies because a lot of those are really big companies.
We would do (let's say) big multi-channel projects, a lot of marketing and sales touches, and not all orchestrated at CRM. We would organize it in Salesforce. But also, our company internally would use Salesforce.
For instance, big pharma companies came from things like Siebel from Oracle. They were very happy to go to Salesforce because it was a nicer interface than Siebel. That already says a lot. Siebel is very old, outdated stuff.
The next realization would often be that, even though it all looked nicer, it's still got about the same usage level. People were excited for a moment that they got to a new thing, but then the solution now is pretty quickly. They just wouldn't use it. We just use Salesforce for the most essential things. We sought out customers and also internally.
Even though we were Salesforce believers and really going for it, Salesforce would only be used for the most essential things. The essential thing was keeping the pipeline, having the opportunities, seeing what everybody was working on, and being able to pull a forecast.
In customer relationships, information about them is secondary. The primary thing is your interactions.
Now, if you want to know everything about your customers and actually manage customer relationships like CRM, then you need to go beyond that because an opportunity is not a customer relationship. A customer relationship is defined by all the interactions you have with customers. The information about them is even secondary.
The primary thing is the interactions you're having, like the emails you're exchanging, the phone calls you're having, the meetings, maybe the other interactions, where they join your webinar, go to your site, or click on a thing here or there. With all of these touchpoints, you have to define the relationship.
None of that was in Salesforce ever because that requires so much data input. It's not just a little bit of data input–it requires enormous input. And an enormous amount of not just time and energy but also discipline. Almost nobody has that. I know a few people–great salespeople that do have it, but I think 99% of us don't have this kind of discipline.
The added problems are it's not just an enormous amount of work if you want to have everything up to date. Many of the systems, including Salesforce, even if they're fully filled, don't help you really well to follow up with your customers and manage your customer relationship better.
Added to that, for salespeople, it also means that their manager has a better view of what they're doing. If you have to put a lot of work into something, it doesn't help you much. Somebody else is going to constantly micromanage you or so. That's not something you want.
The end result is that salespeople almost put nothing in CRMs. It's a very bad system. They stay away from it. They build a system next to it. They'll probably start with an Excel file and track their stuff in there, or they have some task list somewhere, but definitely not in the CRM. 
First, you would expect the CRM to be this great follow-up tool, a tool in which everybody organizes themselves. It isn't. Secondly, on the organizational level, it also brings about many problems. You can't coach your salespeople properly. It's difficult to work together between marketing and sales because all the sales data is not there.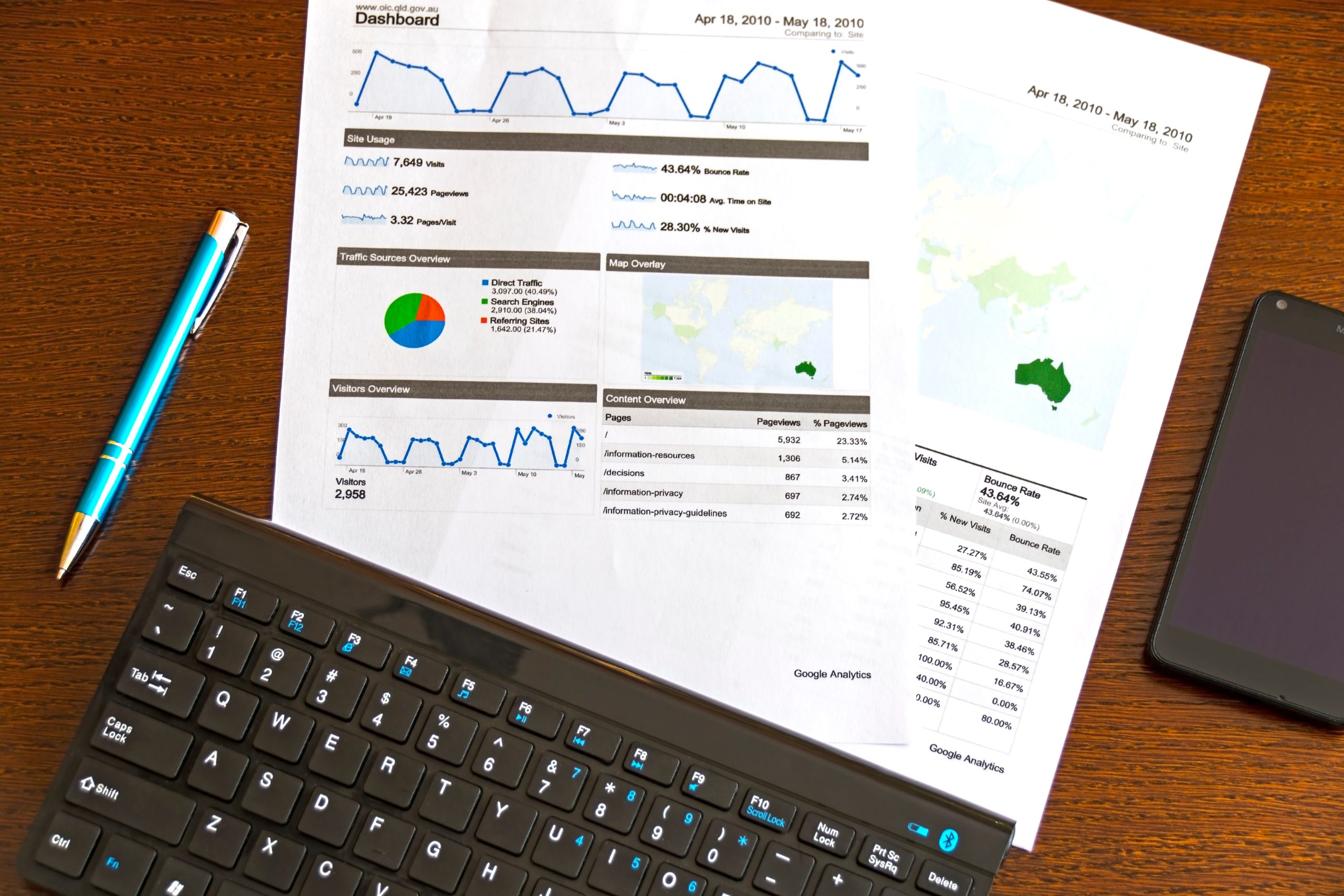 Marketing people do not know who sales are talking to. They can send a discount to them, and then the salespeople are like, "well, we're just closing the deal. Why do you send them a discount code?" It's something simple. You cannot have a proper forecast. There are a lot of issues linked to that.
We essentially had all these issues. I knew Salesforce wouldn't help us, so I tried different systems. I think at that time, we started off with Zoho. We then tried Pipedrive for a moment and went to Streak.
Streak was, at that time, the thing that worked best for us. That was because it had some automated tracking in the sense that you could make a box, which represented a deal or an opportunity, then you could add email threads in that, and then the new emails from these email threads will automatically be added. That was already some level of automation, but we have a lot of leads to follow up on.
We had a software company at the time– business intelligence software. It was very hard to keep track of everything, so we dreamt of a system that would automatically keep track of everything for us. It would keep track of all the emails we exchanged, the meetings we had, the phone calls we had, and whether people opened our emails, clicked on them, or went to the site. Any other relevant things that happened. 
We thought we were never going to use this if it didn't happen almost fully automatically. That's when we thought, "okay, we're going to build a system that does that." We saw that more people needed this, so we started a new company immediately.
That was the initial spark for Salesflare. It's an easy-to-use system that tracks everything about your customer relationship, essentially interactions and secondary data, like their phone number, email address, how big the company is, and all that. And then helps you to follow up better, to then manage customer relationships better and make more sales.
Okay, and what about call tracking? Let's say you want to track incoming calls and make sure you're attributing the calls to the appropriate marketing campaigns.
Is some advanced stuff already? Yeah.
Yeah. CallRail, for example, does that. Does Salesflare do that, too?
We're not so deep into VoIP, to be honest. You can integrate Salesforce with different systems, but what we have natively is mainly around email integration. That's the number one channel for our customers. Our customers are SMBs who sell B2B.
For many agencies, consultancies, and tech companies, email is first, while LinkedIn is second, and then calling is third.
For many agencies, consultancies, and tech companies, email is first for them, while LinkedIn is second. We also have a strong LinkedIn integration, and then calling is third. For that, we currently integrate with third-party solutions.
What you said, like having a marketing campaign and then knowing what to attribute it to, that's some advanced stuff, which is possible. If you have, for instance, specific numbers for phone campaigns, theoretically, you could then push that into Salesflare. It's cool stuff.
It's mostly the basics, actually, that still go wrong in most companies. It's kind of advanced fancy stuff. It's next level, but just tracking is the most basic interaction in data. It's the thing we focus on most; solve that. Then on top of that, we built a lot of automation.
Let's talk about the pipeline and forecasting. If you look at a poorly implemented CRM, they're using it mainly as a phonebook. Here's the contact person, maybe the last contact we made with this person, their role in the company, and maybe a couple of other data points.
But pipeline reporting and forecasting require that you're accurately maintaining the status in the CRM of the relationship, whether they're at a proposal stage, whether they are looking at other vendors or not or other agencies, et cetera. There's a percentage of likelihood to close and how long the deal has been active. All that gets factored in.
When it's likely to close—if it's going to close—all that is mapped out on a timeline so you can see we're expecting this revenue from this particular salesperson over the next X number of weeks or months. What would be a good implementation?
That is indeed the basics. As soon as you have your sales process mapped out, this is the way you can calculate sales forecasts. For this, you do not necessarily need an advanced CRM. Actually, if you google Excel CRM templates, you'll find an Excel template we created. That serves that purpose. That exactly keeps the fields you listed, allowing you to keep a status on each opportunity. In the next sheet, you'll see the dashboard.
As soon as you have your sales process mapped out, you can calculate sales forecasts.
That's the simplest version of a CRM, almost. What you cannot do in that sheet is all the other things I mentioned before. It's really to keep track of the relationship because keeping a proper timeline, all the interactions, and all that within a sheet is very hard. You can put it in cells, but it's going to start resembling more of a database thing. That is very hard to view as a human.
What's the benefit of maintaining the pipeline? What do people or companies do with that information? Does it change the way they run the companies and expense things? What changes because you have an accurate pipeline?
A lot of things. First of all, the most basic reason to have a pipeline is to be able to guide your customers properly through the sales process because the sales pipeline should represent the different steps you're taking with them from the point where, basically, they have a problem to you solving it for them, and you get paid for it. The more actionable you can make the stages of your pipeline, the better you know at each point this customer is here, and the standard next step to take with them is this.
That way, you always know what's next with them. It's very handy for you because you get to talk to the customer again. You know exactly where to guide them. You can keep momentum there. That's one if you look at it on a per-customer basis.
Next to that, it gives you this great overview of different customers where everybody is, and you can start focusing on different parts there. You can say to all of these customers here that are on this stage, "I'm going to work on them now." You can start batching up your work like that.
We have dashboards in which you can analyze how long opportunities stay in certain stages and all that, and we have dashboards in which you can see the conversion rates from stage to stage. You can start optimizing. You can start seeing where things go wrong. The conversion from this to this stage seems low, or they seem to stay too long here, and you can start analyzing why that is.
The more actionable you can make the stages of your pipeline, the better you know where your customer is at each point and the standard next step to take.
Why do people stay so long? Is it because they have to wait for a certain thing? It could be anything, but you can fix your process. If you see it and you see what's happening, you can start fixing it. Then there's another level to it, where it gives you this ability to know what revenue is coming, which obviously, for most businesses, is a very interesting thing.
If you know what money is going to come in and you know the money you're going to spend, then you know when you are going to have enough cash and when you won't have enough cash. You can plan properly for that, increasing your business's likelihood of survival.
Additionally, I would say—I can keep going for a while—maybe one last is it also enables two more things. It helps the sales manager to have a good idea of what's going on as a starting point because that pipeline just shows what is in and which stage.
You, of course, need to dig in to know what is happening. You can click through and see, "okay, this is the year I've been moving. Why? What's happening?" And what are we discussing? The manager can actually use this as a coaching tool.
Finally, it also helps you to keep balance. That's a very important thing. You can't have a sales mode, where sometimes you're full on-lead generation and sometimes full on-closing, because this is going to generate a very fluctuating business, which for many reasons will be problematic, especially if you have a team that needs to deliver projects.
Sometimes there are a lot of new projects that need to be delivered all of a sudden, and then nothing. You need to have this consistent lead generation, follow-up, and closing at the same time, not in a roller coaster mode but a constant mode.
There are different ways of dealing with this. There's the possibility of making different functions and having SDRs, accounts, reps, or whatever you want to call them. Or you can actually just use your pipeline as a guide to making sure that you always have a nice-looking pipeline, where you have a bunch of new things in the beginning, gradually throughout the stages. It keeps making sense with the conversion rates, if you know what I mean. You'll see that you're applying effort to the pipeline equally. 
It seems like you could then have your account reps or the account managers doing upsell and cross-sell opportunities and not just relying on the salespeople then because there's more visibility into where things are stalling out and where opportunities are being left on the table.
Working together as a team and knowing what's happening is easier, especially if you start splitting up functions.
Yeah, that is as well. It's easier to work together as a team and know what's going on. Especially if you start splitting up functions, if you have people to generate new leads, people to close new leads, and then people who take over when there's an existing customer, imagine that's a common model.
If you do not have that overview and it's not in a system, then it's very hard to keep control. Of course, every time you can do a handover, one person explains all the stuff that happened to the other. But you can even work together in real time if it's all there in one place.
You don't have to communicate a lot per se. It's just there. You can see what's been talked about with the customer. You can see what happens. You can see what stage it's in, which helps a lot if you're trying to address customers as a team.
Let's talk about the stages. You mentioned it's important to have actionable stages. Can you differentiate the examples of actionable and not actionable stages for our listeners?
Good question. It's not super bad, but a common one is the: interested stage. It sort of makes sense as a status in between actions, a status on which you're going to take further action, but it's not an action. But it's fine. I need to find one that doesn't make sense. I can only come up with correct examples.
I can see generalistic stuff, but it should represent the steps you take with customers in the best possible way. A generalistic thing is you have leads and people you would like to contact. You contact them, so it's a logical next step. When you contact them, you try to get a meeting scheduled, perhaps. That meeting could be scheduled as the next step.
When you have the meeting, the meeting is going to try to qualify them. You're going to try to define whether they are a lead. You will be able to sell to minions because they have budgets. You'll talk to the right person who can meet with you with what you have.
When they have the need but don't have the budget, it's not a qualified lead.
There is a specific timeline for what is all going to happen. Or one of these things is not true like they don't have the budget. They do have the need, but they don't have the budget, and it's not a qualified lead, so the next step qualifies or not. If they don't get qualified, they go lost. If they qualify, they go to the qualified. If they're qualified, you can sell to them. 
In many businesses, the next step will be to make a proposal. You'll have the next step proposal made. When your proposal is sent, the next step is either they accept it, and they are a won, or they don't accept that proposal, and they're again lost. That is a very generalistic pipeline. It's largely also (I think) where we have a standard in the software with very actionable steps.
This is standard. Most people have something that deviates here and is a bit more specific. They should definitely change it. It should represent the way your customers like to buy, in a way your sales organization can adapt to how to buy a source like that buying process/sales process.
What's an example of a customization that an agency might make?
This is actually relatively how agencies would do it. Some agencies work differently than others. Some agencies, for instance, have a strategy session or a free analysis of something, which is a qualification in their sales process.
Sometimes it's before the qualification step or sometimes just after. It's an in-between step that leads to (in the end) the proposal if the customer can find themselves in that analysis. That often happens in companies working with customers on a slightly more strategic level.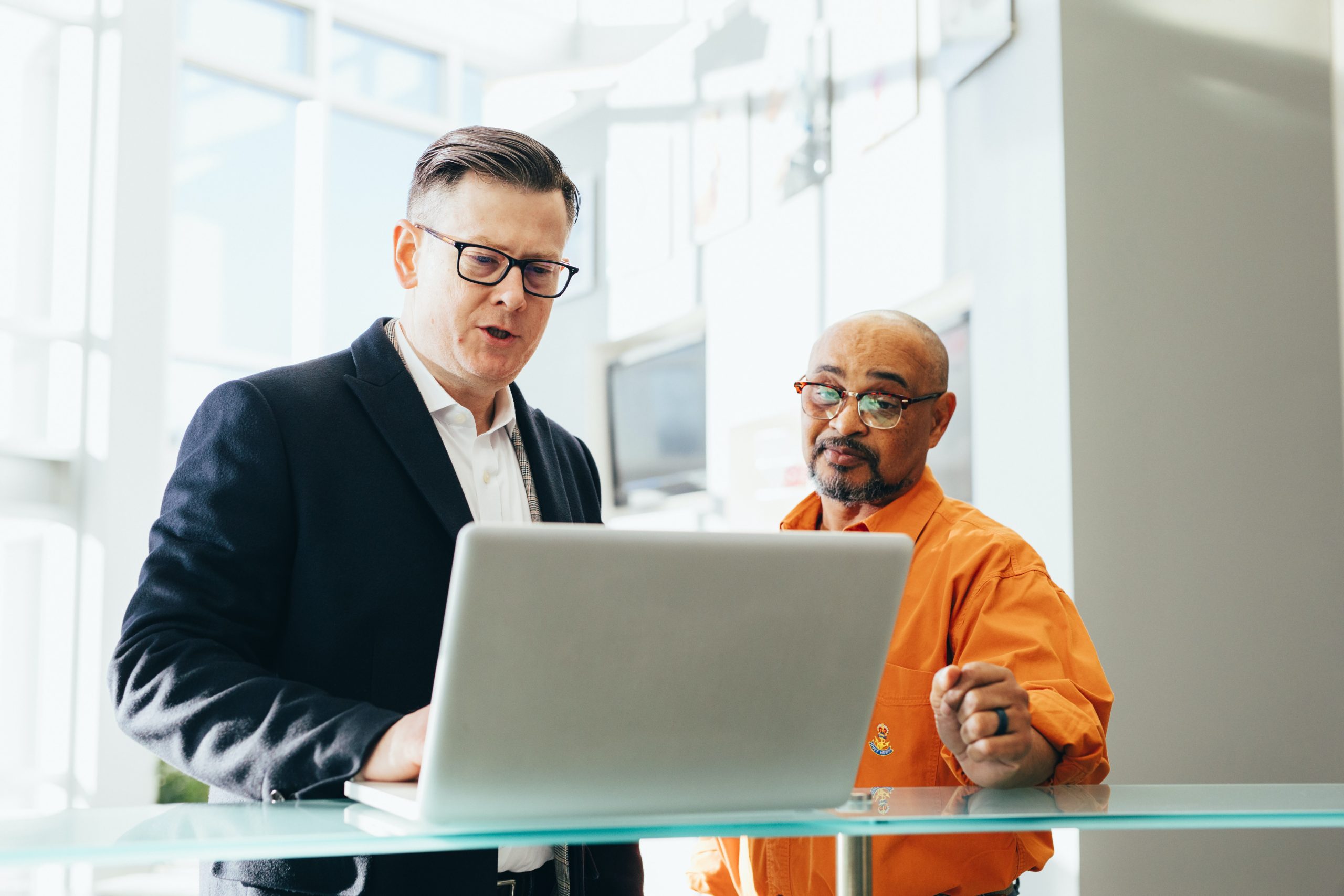 We also see lately that early stages are often a bit more defined. A lot of companies are doing a LinkedIn follow-up, and they sometimes have a few stages for that. I'm not entirely in favor of that. Then they have a stage in which they also try to follow up on email and then see whether they're getting in contact or not. It's a relatively new thing that people also do.
I think the desktop strategy session, the assessments they do in the sales process to show that you're giving something to the customer and you've identified their needs, is good.
Do you find that many of your clients are doing cold outreach? Let's say outreaching via LinkedIn using InMail to somebody who's probably never heard of them before. Or is it mostly warm leads that they're maybe following up with from exhibiting at a trade show or speaking at a conference?
My thought about this is that cold outreach has become a lot harder these days. Agencies, in particular, are doing a lot less of it. But maybe I'm wrong. You have interactions with a lot more agencies than I do. I'm curious to hear your thoughts.
It can still work. It depends on who you're targeting mostly and how good you are at cold outreach, but who you're targeting is the bottleneck. If you're targeting startup founders or SaaS founders like myself, it's probably very hard because we get spammed like crazy. 
The most basic reason to have a pipeline is to be able to guide your customers properly through the sales process.
Click To Tweet
But then, in some other places, I just got a call from a partner of ours in Italy. There, they do very, very successful LinkedIn and email outreach often to target groups that don't get that level of spam. So there, it still works. But yeah, it depends on who you're after.
For agencies, generally, it's probably harder because they're after founders, business owners, sales, and marketing profiles. It also depends on the type of thing you're selling.
If you're in enterprise sales and it's enough that you build your network and get in a few deals for your business to thrive, then you probably don't need that much cold outreach. You can use the approach where you actually use your work as a reference and try to get your consultants as much client-facing time as possible to sell more.
If you're selling smaller projects to smaller companies, you'll probably need volume, and you'll need that outreach. Even though it might not work amazingly, it will still get results. You might just have to do more of it to get results, to put exact percentages on it.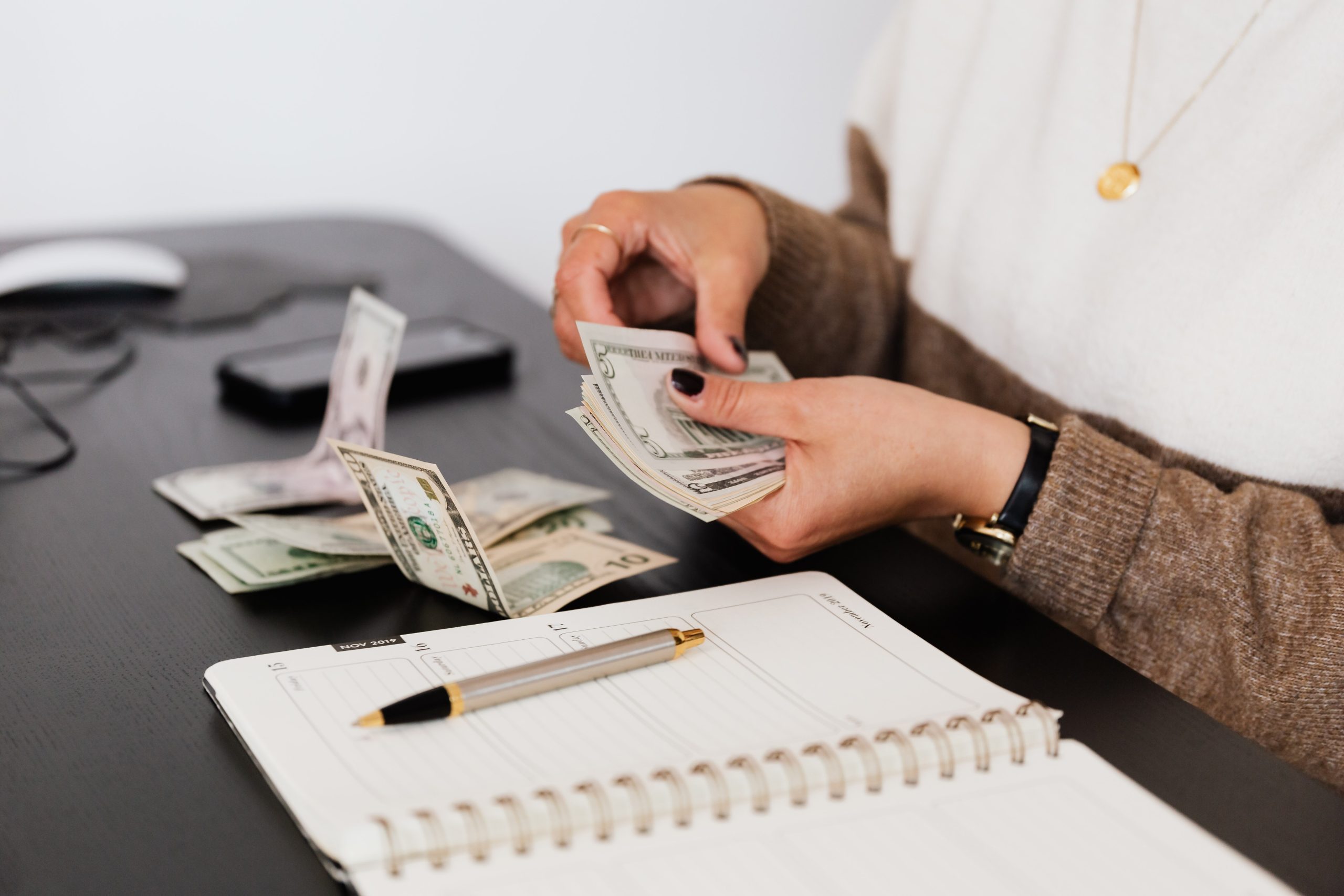 Generally, I think more of our customers are probably in the case where they do smaller projects for smaller companies. I think you'll see more leads from outreach than from warm leads. 
Inbound leads are actually, for most companies, a very hard thing because it requires a lot of work. It's not something you get from one day to another. Our business thrives on inbound leads resulting from many years of work.
Where do you get your leads from?
We get our leads from people looking to review sites. We gather our leads from people recommending others, people finding us in certain blog posts, and people finding our blog posts. That is probably 80%–90% of them.
Are you doing anything particularly innovative that most of your competition is not doing in terms of your lead generation?
In terms of lead generation, I've been on a lot of podcasts, which most companies don't do. We talked about attribution for a moment earlier. At least, I cannot attribute a lot of trials or new customers to podcasts. If anything, we are, let's say, doing more systematic efforts in some fields, like getting in touch with blogs and all that to build relationships and, in the end, get listed and all that. It's something we focus very hard on.
Many companies take more of the volume over the quality approach when talking about content marketing. We do more of the opposite.
If we're talking about content marketing, a lot of companies take more of the volume over the quality approach. We do more of the opposite. Should we call these things innovative? Probably not. I think it's just a matter of the approach that works and common sense rather than it being insanely innovative.
Are you or are any of your clients doing anything particularly innovative in regard to email outreach, especially when we're dealing with cold outreach? You mentioned I think a company out of Italy was doing a good job of it. What would be an example of an innovative approach to cold outreach via email?
Are you asking for something innovative, or are you asking what works?
Both. Clearly, if it's not innovative and it's what everybody else is doing, like, hey, I have a guest post thing, then those get deleted immediately. There's no ROI from it. What's working? What's innovative that you're seeing or that you're doing yourselves?
When I think about innovation, I think about these new things that people do that are gimmicks that work for a moment and then stop working. I don't think that is what makes the difference. For instance, there was a time when people would put personalized pictures in emails or a link to a video that looked personalized but wasn't or stuff like that. That might be innovative, new technology, new possibilities, but it's not necessarily what works.
What works is getting into the mind of the person who's on the other side, really imagining what it would be to receive your email, what emotional response you'd get, whether it would immediately go to the archive or spam button or whether you would actually hover for a few seconds and think I should read this thing. Actually, when you read it, what response do you get then, whether you actually feel like you should reply, click, or not? I think that's where most of the difference is made. The rest of it is also not a great matter of innovation. 
Our software has this email sequences tool, but it's not insanely innovative. It's a thing that sends emails at scale and follows the quarter of your mailbox. You can personalize the email on a scale of things, and then you can set the timings and make sure that it keeps sending, for instance, until people reply.
Many other tools do the same thing. They don't do it as well within the CRM. It's easy, but they do the same thing. But what you do with that is what actually makes a difference. It's the message you bring to the right audience with the right timings, with the right twists if you're following up. You try once this way, or you try once the other way. That's what brings results to people.
When I think about innovation, I think about these gimmicks that people do that work for a moment and then stop working. That might be innovative, but it's not necessarily what works.
I like what you said earlier about a gimmick that might work for the short term but isn't sustainable or lasting, like putting a personalized picture or what looks like a personalized video into the email message. Those are definitely gimmicks that caught my attention as a recipient for a while, but then I realized that that wasn't that special.
You see it three times, and then you're like, "well, you know."
Yeah, I'm done with that. But the idea of a hook that grabs me and delivers real value or intrigues me has more staying power. It worked well, for example, for one of my clients.
We found an article written in the Denver Post. It was a very relevant article to their topic space and was fresh. It was within three weeks. Of course, the journalist's name was associated with the article, so we were coaching the client to reach out directly to that journalist and send a thoughtful email about their article.
He sent me a draft beforehand, and I'm like, "no, no, no, that's not good; that's a mini press release. Try it again and say something insightful about what the topic was." The topic was rising rents in downtown Denver. What he came up with on the second go around was thought-provoking and thoughtful that got an immediate reply within an hour of it being sent to that journalist.
There wasn't any gimmick in there. There wasn't a personalized picture of a person's name on a whiteboard or anything like that, but it clearly showed the person who was sending the email, who was the general manager of this pretty big company, had read the article. He had some interesting thoughts on it. As a soft sell mentioned at the end, he's like, "oh, by the way, we're rehabbing a building downtown Denver. We'll be doing a grand reopening of it in another week."
It turns out that the journalist sent a colleague to go cover that. They wrote a full-page article about that new building just because of that one simple cold outreach to that journalist with not a gimmick but a hook of really thoughtful things about his article.
In a sea of messages you get, you wonder, what was the person on the other end thinking when they wrote this? Why would I ever respond to this? In that sea of messages, you think, I shouldn't respond to this. If you see something thoughtful, where you think, "oh, this person thought about it, they took a moment to understand me, and they're not hard selling me anything," that's also an immediate turn-off. If you achieve to make that happen, then there's still a possibility.
Journalists are actually some of the most difficult. They're at least as difficult as founders of SaaS companies. I think because the only thing they get is people who want to have articles written about them. They have a tendency to always push people away. If you can achieve it there, that's an amazing result.
I'm curious to hear what your thoughts are about what salespeople should be loading into their CRM. For example, the spouse's name, the person's birth date, and other trivia points you can use weaving into the conversation, sending a birthday card, or maybe saying 'Happy Anniversary' when their wedding anniversary comes up. What things do you think are clever or at least a good practice to do?
If sending birthday cards in your business works, you should have people's birthdays. Likewise, if knowing their spouse's name works in your sector, you should have their names.
I would say whatever works for you. But if sending birthday cards in your business works, you should have people's birthdays. If knowing the name of their spouse is something that works in your sector, like, "oh, how are things with Mary" or so, then you should definitely have their names. Although, I think these things are probably secondary because the most important thing is why you are in touch with each other.
I think that the most essential thing you should have in a CRM is what is this person's problem, which you'll probably have, I'm supposing if you're trying to sell them something. Why haven't they solved it yet? What might stop them from solving it? You always need to remember that when taking to the next step, how can this go wrong? And then, what is the next step? But that's often exemplified by the sales pipeline.
The next step is the next stage. If you know these things deeply, you can properly support your sales process. The other things you mentioned are great if they help you maintain the relationship with the potential customer or your customer. But only if, of course. If it's creepy in your sector to know the names of spouses or birthdays, then definitely not. That makes sense if you're in the more personal relationship space. It's great.
You mentioned earlier that your tool has dashboards to look at conversion rates from stage to stage. What have you found in your organization by maintaining those dashboards where things fall off the rails or opportunities tend to get lost? What have you done to shore up those weak points?
We have done a lot of things in the past eight years. But this dashboard shows you that between certain stages, things fall off, and the conversion rate is not great. That's usually the starting point for an investigation. You start wondering, why is this the case? Then you start digging in and need all the data behind it. You start looking like, okay, these deals, why didn't they move to that stage? What happened here? And then you go in there.
To give you some examples, our sales process is actually, if we're talking about Salesflare, it's largely self-guided. Although we try to get in touch and help people, a lot starts with starting a trial. We had to change a lot of things. Many of these things are product-related, though, so I don't know whether they're super interesting to highlight now.
For instance, in our prime thing, when you come on the software, you start a trial, and it will show you a walkthrough of the software. It asks you to do things. The last thing it asks you to do is to drag an opportunity from one stage to another, like drag and drop. We saw this software that records sessions fully anonymized, but it shows what people do in the software. It shows that most people didn't get how to drag and drop things.
Having the right message sent to the right audience at the right time brings results.
Click To Tweet
We made a few fixes. First of all, there's like a big arrow that shows where it comes from and where to drop it. We changed the copy to make the instruction much clearer, even. Then if you read the instruction and still don't get it, there is a button that says do it for me.
If you click Do it for me, it just does it for you. That increases our conversion rates, because otherwise, people would get stuck on that step. They might get past it, but by that time, they would have built up so much frustration that they would have lost patience for the rest of the exploration, and it wouldn't be good.
On a sales level, the main issue we are facing is what I actually just mentioned. It's very hard for us to get in touch with people. People who try our software are almost reluctant to talk to us because they're afraid that we're going to sell them on it or something. We are there to help them with all of the questions they have, and they probably have lots of them. Still, they hold back because they think that if they get in touch with us, we will do this devious thing, forcing them to use our software and pay us. I don't know.
We have all kinds of things set up to be there when they are in trouble or when they might be facing trouble. We will reach out and offer our help. That is actually the best way to get them from the stage where they're merely trialing to us, being in touch and being able to help them.
We have all kinds of things set up to be there when they are in trouble or when they might be facing trouble.
That makes sense. What would be an example or two of marketing and sales integration so that things are humming along and best practices are implemented? What would those best practices be so that marketing and sales work together hand in glove?
I think the best practice is seeing all of the marketing and sales interactions in one place so that you understand together which touchpoints you have with customers. If the marketing team has sent out an email, you see that people click on it, open it, and all those kinds of things. Or if they reached out through some other channels so that it's visible. The marketing team, usually, is not the big problem; however, it's usually the sales team not logging in. That's why we built the software.
Next to that, I think a great thing is—and it links back again to what you said about attribution—if the marketing team generates leads for the sales team, you can properly attribute things from the very beginning to the very end because then you actually know what marketing dollars are well spent. That's actually a difficult thing for many reasons. Unless people come through things like forms that are specific to certain campaigns or so, then you know what exactly.
When you are like us, for instance, relying on reviews on review sites, being mentioned on blogs, coming on podcasts, and all these kinds of things, it becomes very hard to attribute leads to the right channels. There's a big spectrum between these two, of course. But if you can achieve that, that's Valhalla. It's not a situation where 50% of your marketing budget is spent on the right things and 50% is just thrown away. Then you know exactly what is well-spent and where you should spend more.
All right. I know we're out of time. If our listener wants to try your software, where do they go? If they want to follow some of your insights on your blog, I know you also have a podcast; where should they go for that?
The website is salesflare.com. If you go to our site, there's a link at the top that says 'blog'. A link at the top right says 'Free CRM Trial', where you can try the software, so you don't have to enter a credit card. I think you get up to 30 days on the trial to just figure it all out.
My podcast is a bit harder to find. But if you type, for instance, Spotify or any other app, you type Founder Coffee, you'll find it. If you want to get in touch with me, LinkedIn is probably the best place. It's Jeroen Corthout.
I'm the only person with my exact name. If you type it into LinkedIn, you'll find me. You can send me a connection request or, best, a personal message because otherwise, I will not know. I will assume spam. But if you write that you came from the Marketing Speak podcast and would like to have a chat, then I'll certainly accept the connection request, and we can have a chat.
Awesome. Jeroen, it was a pleasure speaking with you. Thanks for sharing your story of starting the company, some of the lessons learned, and some of the great features of your tech. Hopefully, our listeners will be inspired to up-level their own CRM, whatever they're using, or perhaps try yours out as an alternative. Thanks so much.
Thank you.
All right. Thank you, listener. We'll catch you on the next episode of Marketing Speak. I'm your host, Stephan Spencer, signing off.
Important Links
Your Checklist of Actions to Take
Choose the right CRM. I need to understand my business's needs and goals to select the best CRM that will cater to my business.
Have a CRM implementation plan. Implementing CRM software requires my team and me to be prepared for each adoption stage. For example, ensure that I have sufficient data backup before I launch.
Prepare my team before using a CRM for my business. Before the CRM implementation, designate sufficient time for my employees to learn and understand the software.
Ask for feedback from employees during CRM implementation. Good or bad, I need to know how they feel about the new system.
Measure what matters and make adjustments as I go. After I navigate CRM implementation, set specific metrics and analytics to measure the progress of my new initiative. It is important for my CRM to provide me with measurable data.
Have consistent lead generation, follow-up, and closing. This is the key to higher revenue in terms of sales volume and deal size. Timely follow-up allows me to guide my prospects through their buyer's journey.
Approach lead generation with common sense. Focus on the quality of leads instead of the volume of leads by using strategies that will attract my ideal clients.
Make sure the marketing and sales interaction are in one place. This will allow marketing and sales teams to understand the touchpoints with the customers.  
Visit SalesFlare's website and sign-up for their 30-day free trial.
Check out and listen to Jeroen Corthout's Founder Coffee Podcast as he has an amazing conversation about life, passions, and learnings with successful people behind a company.
About Jeroen Corthout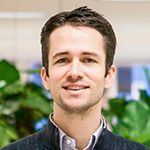 Jeroen is co-founder and CEO of Salesflare, an intelligent CRM built for SMBs selling B2B, mostly popular with agencies and SaaS companies.
Salesflare itself was founded when Jeroen and his co-founder Lieven wanted to manage the leads for their software company in an easier way. They didn't like to keep track of them manually and built Salesflare, which pulls customer data together automatically.
It's now the most popular CRM on Product Hunt and top-rated on review platforms like G2 for its ease of use and automation features.