Joe Youngblood is an SEO expert, futurologist, and entrepreneur. This combination of skills makes him the perfect person to talk about the future of SEO and how it might impact your marketing.
In today's episode, Joe lets us in on how he thinks AI will influence SEO in the years to come. While he hopes that AI will be primarily used to solve humanitarian issues like poverty, hunger, and disease, he suspects that it will be used for the baser parts of human nature instead. Joe also gives his perspective on trendy SEO topics such as fake news, psyops, GPT-3, spam, and entity association.
Having personally been a victim of a harmful online review from someone who had never hired his company, Joe shares practical tips surrounding online reputation management or ORM. He provides numerous SEO resources that can take your online marketing to the next level. So let's get on with this eye-opening episode, enjoy the show!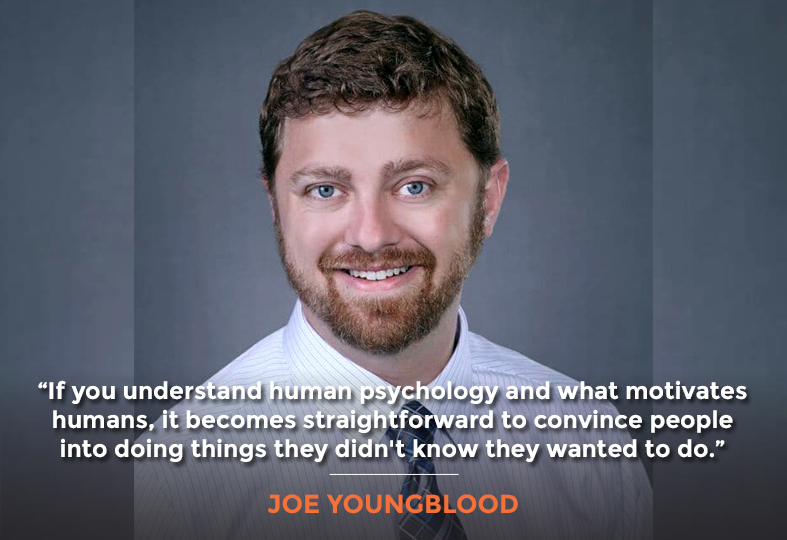 In this Episode
Transcript
Joe, it's so great to have you on the show. 
Thanks, Stephan. It's great to be here. 
Why don't we start with something that's top of mind for probably a lot of us over these last number of months and that is fake news. What do you see in the SEO world and in the overall marketing world in terms of utilizing these technologies and techniques to propagate fake news? It seems to be that fake news can propagate even faster and more explosively than real news? It's just a weird phenomenon.
Fake news, it's a big problem. I'm smiling and I'm so sorry because it's really bad. There's a lot of incentive behind spreading fake news. I'm not just talking about the state-sponsored fake news that might be coming from Russia, China, or even in our own country maybe. I'm talking about more of the socially-focused fake news that's designed to get your attention, to get your mouth engaged to get you to react really quickly. 
That fake news or the bending of the truth just to get you to react on social media is designed to get you to click and go over to a website, or in some cases, it's actually designed by an affiliate marketer to get a publisher to publish an article about something and link to their website. 
Kenny Hyder's recent video on Vice was a perfect example of this. I think it was 2015 or 2016, so it's been a while since he did. This fake news story got so much steam during the Trump era. It went on ABC News and they were on this fake news piece. It's totally made up with actors. ABC got totally tricked by Kenny and his team.
This happens more often and more frequently than we think because we're slaves (for a lack of a better word) to these algorithms. Social media algorithms and SEO algorithms all determine the content we're going to see either on a person-to-person basis or society as a whole. All you have to do is figure out ways to trick these algorithms to get to the top. If you can do that, then you're going to make a lot of money.
There's a big incentive factor there to get to the top of these algorithms for certain things. Whether it's TikTok, Facebook, or Instagram, really, the way to do it consistently is to have sensational content. That sensational content is either going to be completely totally made up, or it's going to be largely based on the truth but just bent. 
If you look at fake news, as a whole, most of it is just totally and completely made up, everything from QNI, which is run by some guy in the Philippines most likely, all the way up to anti-vaccine content, to reviews on Amazon products and dating profiles. Most of this is just totally and clearly made up by somebody with an incentive to make money from it.
What are some of the strategies that they're employing to get the stuff to rise to the top of whether it's Google, Instagram, or wherever? How are they propagating it? Other than having it be very sensational and clickbaity, are there particular strategies and tactics that you're seeing them implement from an SEO standpoint?
If you understand human psychology and what motivates humans, it becomes straightforward to convince people into doing things they didn't know they wanted to do.
Click To Tweet
From an SEO standpoint, it's create a fake profile, create a fake author, get that fake author some credibility by publishing on a couple of smaller sites, then create a clickbaity story and pitch it as a fake author to a big news organization or even mid-tier one, and it'll pick up and go from there. The Kenny Hyder video, if you haven't seen it yet on Vice, please go watch it. 
It was a perfect example of this. I think they got it on a website which doesn't even exist anymore. It had a pretty decent social following at the time. ABC News, being a news outlet, wants to get on top of these stories that are really important people. They jumped all over this story. I think it was about a far-leftist person falling in love with a Trump supporter. 
If you watched the video, it tells you how the photo of the author was from some Russian model and was not the actors they actually sent in the interview with ABC News. You also have issues on YouTube, which I think is a social media network, a search engine, a different discussion for a different day.
On Facebook, people do certain things just to get a little extra attention.
On Facebook, people do certain things just to get a little extra attention. On YouTube, one of the big things right now is the mouth wide open thumbnail. It doesn't matter how mundane the topic is, if your mouth is wide open, you're getting more clicks. Because you're getting more clicks and more views, the algorithm puts you up higher, and because it puts you up higher, you're going to keep getting more subscribers, more clicks, and more views. It's a self-employed prophecy. 
That's a problem here in every one of these systems. There's virtually no way inside of our conventional social media to fix these problems. There really isn't a way in SEO to fix this problem, unless of course, Google would be able to detect or I guess DuckDuckGo was able to detect these fake authors, articles that they've written or that they've contributed to, then degrade their quality, and then remove downstream link value. 
There's a lot of problems with fake news right now. I think probably a big deal moving forward is how do you resolve these problems while still protecting freedom of speech. It's a tricky one.
I remember the days when we would tag the piece of content with the author back when that was a thing. Author and publisher markup, and then Google said, oh, yeah, just kidding. We don't really use that anymore.
They just came out and they said, we actually do know what authors look like. I think they give you an author insert now on some search results. That just happened a couple of days ago. Authorship may be coming back, but again, it's Google. They bring things to life and then they kill them so frequently. This isn't a long-term solution. If it was, it would only be a solution for Google, it's not a solution for Facebook, Instagram, TikTok, Snapchat or whatever comes next down the road. 
One thing I proposed a long time ago, which I really wish was adopted, is a simple meta satire attack. If your content is The Onion or Babylon Bee, it's all satire, then you should just tag all of your articles to satire. The algorithms now of these are satire. Anybody caught publishing satire that wasn't satire would get a demotion.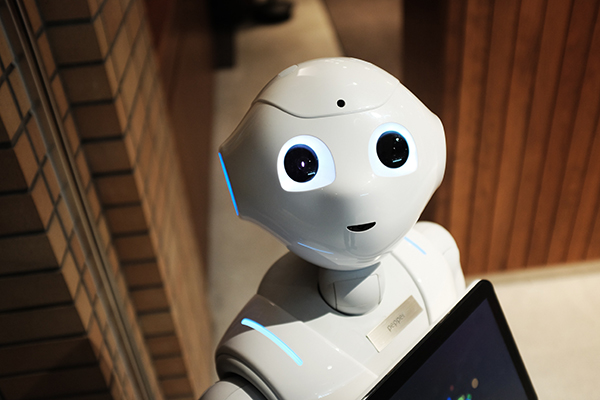 It would probably help on the news article front, but people are creating their own content. People are creating videos or creating short-form videos on TikTok, or creating memes that are totally fake. Some of them are creating them as jokes, some of them are creating them because they want the attention. Some of them are creating them because if they get more subscribers, they can get money from these sponsors out there doing influencer marketing. Some of them are just creating them because that's what they believe. 
Some flat earther or something really believes that the world is round, so they're going to create all these things like, why isn't my basketball rolling around the ground? I don't know how you're going to fix fake news without leveraging some major artificial intelligence framework that is probably too costly for them to run anyway.
For now, AI is advancing faster and faster clips. It's the law of accelerating returns. I'm curious what you're seeing in the area of AI that's looking interesting from an SEO standpoint or from just a general marketing standpoint.
The big future for AI now is adversarial AI. That's the future of marketing tools. That's the future of platforms and that is, how do I find another AI that's messing with me? Facebook just came out from their research team and said they can find deep fakes now. They found a pattern. They can track a deep fake, they can find out who created it, and where it came from. 
That's an adversarial AI form that's saying, okay, there's an AI out there doing this. You're going to have to create adversarial AIs. If you're Google, there's GPT-3 creative content and try to promote it in the feed or in the search results if you're trying to promote human written content. That's a big chunk of the future of AI. 
I'm not entirely sure it's going to get to the level that Elon Musk and others think that it's worth going to have its own consciousness. I don't think we're going to create artificial intelligence like that. I'm a little bearish on that concept, but I do think it's going to help resolve a lot of problems if we can direct it correctly. AI can look at a time of scientific research papers and come to a consensus that would take scientists decades to reach. As human beings reading each individual paper, if it can do that within days or weeks, that's a huge win.
Artificial intelligence creating content, I think, is going to be a short-term win, at least.
Artificial intelligence creating content I think is going to be a short-term win, at least. It will probably displace a lot of human writers and a lot of human content creators, at least in the very early stages, and then we might see a pullback. You could even see government regulations come in and say, "Hey, you can't report the news anymore, unless it's done by a human being. It cannot be." 
Humans might be able to use AI to help them clean up their articles or find facts that they missed. That's probably way down the road though. Government tends to be really, really slow in reacting to these things. When you see a bunch of journalists get laid off and a bunch of writers get laid off, there might be an outcry that says, hey, we may need to bring some government regulation here. That's probably 5–10 years away. 
I really think—I hope actually, cross my fingers and I'm knocking on my desk here—that AI is actually used for the betterment of society in finding ways to combat hunger and disease and forward our goals in outer space. Those are the three things that I would love to see AI used for. Unfortunately, human nature is probably going to be used for creating some new type of funny video or meme for a cat for YouTube or Instagram.
You fancy yourself a bit of a futurist and I would love to get some prognostications from you of where you think everything is heading. What are some of the stuff or the predictions that you would have that would surprise our listener?
I have two rules for the entire universe. There are only two things that are true and that is that everything will change and everything living will die. Death and change are the only two things that we could ever count on. When you think about that, you have to think everything happening today is going to be different. It's going to probably be drastically different to somebody 20, 30, 40, 50 years in the future. 
One of the most famous comparisons is the Wright brothers original flight and a man landing on the moon, where somewhere 60, 70 years apart, or something like that. You have to think 60, 70 years in the future, if we keep on this pace, which as you know is accelerating and Moore's Law is accelerating and turning that upward curve. If we keep on that pace and we keep hitting these milestones along the way, what are the things that are going to be possible? 
I'm not surprised by Facebook's advertising announcement for Oculus or virtual reality. I'm not surprised by metaverses at all. I see that that's growing and people are trying to get into it. Second Life was a really good start years and years ago as an MMO. That concept has been blending in with blockchain very well. I see Decentraland and other metaverse has really taken off. 
I hope we use technology for the right thing.
In the near future, like I said, I hope we use technology for the right thing. In 2016, I predicted we would probably have interstellar travel within 60 years, at least for non-human staff spacecraft. That's still a possibility and we're still on that track, but you've got to have the right amount of focus there and the right amount of investment from society, government, and private enterprise.
Short term, I really think space travel is going to be like tourism and is going to actually become common probably within the next decade or so. You've got three of the richest people in the world right now—Richard Branson, Jeff Bezos, and Elon Musk—battling over it. You've already got companies planning space hotels. Sure, they're very, very expensive and most of us will not be able to afford it probably in our lifetime, but it's going to start coming down in price very quickly, very rapidly. 
This is what a lot of the people for solid airplanes became a thing. We had space flights and then Pan Am was like, well, we're going to fly you to Mars. Well, airplanes can't fly into space. No, we had to solve that problem getting into space very easily and cheaply, and we have that. The problem appears to be solved now. It just needs to be scaled up and the cost needs to come down. We'll get there.
How about space elevators? Are you familiar with those?
Space elevators? Oh, boy. Yeah. The problem with a space elevator concept is we don't have a material that can withstand the atmosphere the way that you would need for having something anchor at the top and then anchor at the bottom, and then having an elevator move along that tether or that shaft. We don't quite have that material technology. It's possible that we will research that.
Our focus, especially, if we use artificial intelligence to leverage for increased intelligence ourselves and increase human intelligence, probably our focus is going to be on healthcare. You could probably thank COVID for that and not space. Humanity is tired of viruses. We're tired of infections, we're tired of unnecessary death. That I think that's going to be a huge focus over the next two, three decades is how do we keep this from ever happening again. If it does ever happen again, how do we squash it immediately?
The big future for AI is adversarial AI. The future of marketing tools and platforms is finding another AI that's messing with you.
Click To Tweet
We're going to see a much larger effort in that area from local governments, scientists, and private enterprises saying, we're not happy just giving medicine anymore, we want to resolve this problem. We want to generate organs for somebody whose organ is failing, and we want to eradicate viruses, not just vaccinate against them. We want to actually completely eradicate them in somebody's body. 
There are just things we're not capable of right now, but we could probably use our artificial intelligence and increase materials, technologies over the next 10, 15, 20 years to get there. That's probably where our focus is going to be. Space elevators are probably a minimum of 50 years, probably more likely 100 years out.
Got you, okay. We'll see. I'm more optimistic about solving those problems and making that work. Now, GPT-3 is something that some of our listeners will be familiar with but many will not. I would love for you to give some of the use cases and novel applications of GPT-3 that you've seen or might have even been involved with.
Sure. Unfortunately, I haven't been involved with it. I was really hoping to, but have not had a chance to get my hands dirty. Real quick, I'm working on a software in SEO now. I have a software brand, we're now getting it off the ground, and we're building more software. Our goal is to actually build stuff with GPT-3 when it came out. Unfortunately, everything got slowed down, so we're way behind on our work. 
I was hoping to get there, but unfortunately, we couldn't. I'm hoping to accelerate over the next two, three years. I've got to get in front of where our artificial intelligence, machine learning, and all these technologies are going to leverage those for marketers. 
The best use case I've seen for GPT-3 so far has been as advertising copy.
Probably the best use case I've seen for GPT-3 so far has been an advertising copy. That might sound a bit weird, but it is actually easy for GPT-3 to understand what worked and then create advertising copy based on that. I haven't really seen great article writing, great long-form copy, or anything like that created by GPT-3. It seems to be a really good, very short piece of information that it can understand really well. Larger, bigger pieces of information seem to be a bad fit. 
There are maybe 20, 30, 40 platforms out there that all claim that they can use AI to make a Facebook Ad, or Google Ad, or something like that for you. 
Is there one in particular that you've tried out and you really like? For us, Conversion.ai seems to be quite good.
That would probably be the only one that I have said I might actually keep, but we actually aren't using it right now. I did an experiment with it and I said, we may come back to this a little bit. Honestly, right now we're happy with our copywriting process as it is. Sure, I could take the AI in and make things cheaper for myself, but that would mean I'm getting rid of stuff to do other things. I'm not actually really saving in time. 
We have a team of four writers. I'm not going to lay them off anytime soon. I got to keep them busy with client work. The Conversion.ai tool is just for fun more than anything.
It hasn't really solved all of our problems. It was neat. I asked them if they're stuck, I told them to go use it to see if it helps jog their thought process loose, shake things up there and get them thinking about stuff, but it isn't a replacement yet. I think we could probably get there, I just don't know that I want to get there. I'm always torn between the human impact and the business impact. 
If I could replace a staff of writers with a button push and create a bunch of content, that would be amazing. If I could do that, then everyone else could do that and it would proliferate virtually overnight. We'd fill the internet with trillions of junk articles. I think that you have to have some human involvement somewhere. I just don't think that the technology is good enough yet to ask for those people to take the time to manage the software instead of just doing the work themselves. We'll probably get there. It's up there and I can't recommend anything beyond experimentation right now.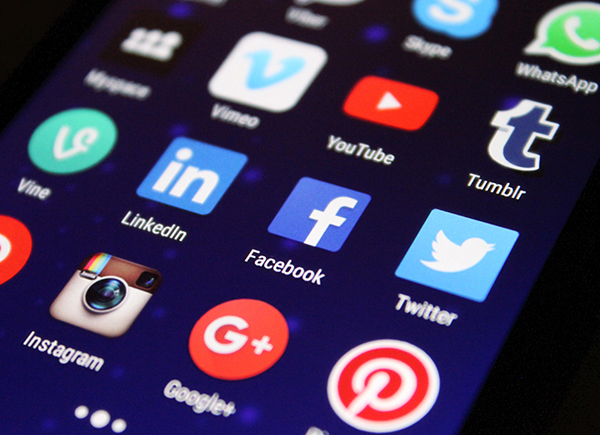 Are there any SEO tools that you think are quite good from an AI standpoint that are using some novel approach or they're cutting costs in a way that is quite clever because of the AI?
I don't know if it's an artificial intelligence tool. I don't know if it falls into that. I'm struggling to remember the name of it. I wrote about this on my website. 
MarketMuse. Is it MarketMuse?
No, it's not MarketMuse. An SEO company in the UK created a Streamlit app. Streamlit is a platform that allows you to create low code apps. It simply involves Python-based. They created an app that uses Google's NLP API, which is artificial intelligence, they're natural image processing. It allows you to compare two pages and pull out all of the entities that Google sees on each page, and then all the entities on one page that are missing from another. I think he calls it the stream entity analysis tool, I'm not entirely sure. 
Is it Clearscope or InLinks? 
No. InLinks, that's Dixon's.
Yeah.
I actually haven't used it yet. I was talking to him on Facebook about experimenting with it. It's just a small app, it's free. Last time, he's not even charging for it. (StreamEA)(StreamEA How to Guide)
You can look it up after.
I'll do that. It's great because it's free, which is awesome. Also, it gives you an actual usage case for the Google Cloud API for the NLP. We go in and we look at whoever is ranking number one, and then we look at our client's page and we say, what entities do they mention? Does Google notice on this page that we don't mention? It actually helps a lot. 
The entity association on Google is pretty big right now.
The entity association on Google is pretty big right now. One weird thing we found is Google will create odd entities that probably a human being wouldn't create. You're like, why did you even create that? That sounds dumb. We go ahead and add it, and sure enough, you'll see that page improve in rankings over the next couple of weeks. We took one from position 17 to position 3 just using this tool of just finding the entities and then finding a way to get those added onto the page. 
That's been a huge win for us. That is a way to use AI, and it's free. It's artificial intelligence, it's free, it comes right from Google's data set, and it's very, very useful.
Very cool. Are you seeing any use cases of AI and spam technologies? 
You mean in spamming more people? 
Yeah. These Markov chain-based article spinners or the different link spam tools and private blog network things—all the stuff that is the blackhat side of things with using AI or machine learning.
If it is there, it hasn't been prevalent enough. I don't know. I'm not a blackhat. We do some blackhat research from time to time. We'll dive into their world and look at what they're doing to see what's going on. I honestly think that using AI would be almost overkill right now, and that's because then it goes back to my conversation with adversarial AI. There is no AI system that is easily used by millions of websites to combat contact form spam, for example, which is a big problem we're working on solving right now. 
If I use AI to spam you, it doesn't really improve my chances of my spam getting through. My spam is going through no matter what. If I'm a quality link builder, then I get the name of a lot of these contact form spammers out of India, they're going to send from their call center 20, 30, 40 spams per hour through contact forms and they're all going to make it through. There's no purpose to using AI just yet. 
There are only two true things. Everything will change, and everything living will die.
Click To Tweet
When you see some adversarial command, and somebody creates an artificial intelligence and maybe a very cheap or easy-to-use platform that says, hey, we're going to filter out—maybe Salesforce or HubSpot does this. Maybe they're already doing it, I just don't know. We're going to filter out all that contact form spam using AI. We've gotten rid of 99% of it. Now, suddenly, the spammers have an incentive to actually go out and build an AI system. 
Where do you see the most spam? How is it most prolific? I know you've seen quite a bit of Google My Business spam. I'm curious, where is it most prolific and why?
I'd say the worst offenders for spam right now are Google My Business, which Google says they've gotten rid of millions and millions of spam listings, but it's still pretty atrocious, largely because the keyword in the title has such a massive impact on rankings. I would say number two for spam will be your contact forms. On any website, everybody sees it. Every plan I get is like, hey, you put this contact form on my site, why is somebody trying to tell me your SEO is terrible? 
That's what they do. They just spam you until you believe one of their spams and then they make money. The third one, it's going to be a toss-up between Instagram and TikTok. It goes back to that misinformation, disinformation, psyops, or whatever you want to call it. There are a lot of incentives on those two platforms specifically to constantly create sensational ridiculous content and convince people to believe you. 
It's a different type of spam, but I still classify all of that as spam. I just started seeing a bunch of similar stuff on LinkedIn over the past couple of weeks. At my network, at least, there have been a lot of political posts and stuff like that. Fortunately, I have the tools on LinkedIn to go through, and mute those people or unfollow them and not be seeing them in my feed anymore. 
That's a type of spam that is probably the most damaging because it has such a broad reach and it impacts such a large group of people. Whereas GMB spam, I think it does still have a pretty large reach but you have to use Google Maps to find it. They'll see similar spam issues on Bing Places or Apple Maps, or at least not as prevalent. 
Social media spam is a pretty big issue.
Then the contact form stands obviously very targeted and sent right to this one person, to this one contact form is one business. Social media spam is a pretty big issue, whether it's brands doing it or people doing it and people getting an argument. It's been a big issue for a long time. I really, really hope that the platforms have decided to fix it. Those are my three big spam areas right now.
All right. You said psyops, which stands for psychological operations, right?
Yes.
Tell us more about that because this might be the first time that a listener has heard that term.
Sure. Psyops comes from the military espionage world. The idea is that you could convince people to rebel against their government, to fight each other, or to have a civil war if you just convinced them that the other group of people thinks the wrong way, they dress the wrong way, they talk the wrong way, or other characteristics included in there. Very powerful in the 20th century for warfare, for getting rid of warlords, and/or installing warlords, depending on which side of the fence the world you're in.
Today it's really used to create distrust in society. For some reason, the United States has been incredibly susceptible to this. The Russian psyops campaigns using Facebook pages leading up to the 2016 election proved this. We had one year in Texas where there was a huge race rat about the breakout in Houston until both sides realized that they had been getting played and the people who were playing them were in Russia.
It isn't just state-sponsored though. There are psyops coming from certain groups of people who want you to think the exact same way they do. Whether that's a religious group or some other group of people, they exist. There are people out there trying to push their worldview on you. This bleeds into the canceled culture and saying, if you don't do this, then you're not capable of being human or whatever it is.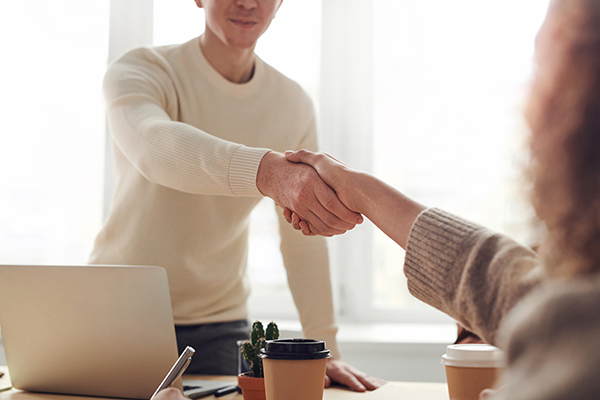 Over time, if that has a large enough exposure, then you can end up contributing to the way in which a society drifts and changes the way they think about things, the way they see things as a whole. If you're successful in doing that, then you can also use it to make money, get them to give favor to your organization, give favor to your political party, or if your state-sponsored or your country ranked you can get them to give you more favors down the road and be competing with a billion-dollar grant or something like that for your government.
Psyops is a big issue on social media. It's been a big issue since the days of web forums. It's going to keep being a big issue until somehow, someway the platforms either care enough about it, they find really good ways to stop it, or the governments get involved in it. Unfortunately, it'd probably be the worst-case scenario, in my opinion, because I'm not a cover-and-fit solution personal. I don't think they give us the greatest solutions, but they may have to step in.
I'll give you a really good example. There is a page out of Azerbaijan, a Russian sub-state. I think it's called something like Texas in my Heart on Facebook. It runs under the radar, all they do all day long is talking about how great Texas is. If you know anything about Texans, we happen to enjoy people telling us how great we are and wonderful things about the state. We're talking about barbecue and tacos, driving really fast on the highway, freedom, or other things that Texans as a whole tend to already gravitate towards.
It talks about these things all day long. Sure enough, over time, it's amassed an audience of tens of thousands of followers. Now he's trying to sell them t-shirts, thankfully, not Russian ops, but I've kept a very close eye on this page to see whether or not they're going to try to drift in a political direction, are they going to try to drive this into the direction of a sale.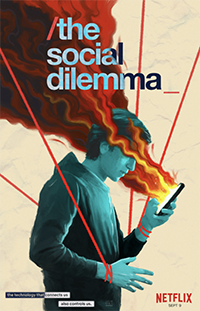 He just says, "Hey, if you like barbecue and you clearly liked all of our memes, jokes, and videos that we've shared, you're going to buy a new shirt, right?" It's just the way that they use some psyops out of Azerbaijan to convince Texans that you're a Texan and he sells it to them. 
I'm thinking of the election that happened in Trinidad and Tobago, where it was the Indian candidate who won even though she was the underdog in the election. It was because Cambridge Analytica got involved and was hired by her campaign. They created all this fake stuff and did all this psyops stuff that contributed to her winning the election. 
Now she denies any involvement with Cambridge Analytica. I learned about this from the movie, The Social Dilemma, which is a great documentary on Netflix. Have you seen that one?
I have not watched that one, no. 
That's a good one. Anyway, it's crazy what can be done if you understand how psyops work and how the algorithms work. It's scary.
If you understand human psychology and what motivates us, humans, to do stuff, and then you understand what motivates the algorithm to show human stuff, it becomes really easy to trick people into doing a bunch of things they didn't really want to do at the very beginning. There are ethics in there, but none of this stuff is covered in college classes, as far as I'm aware. People that are going to college are probably the ones running these campaigns anyway. 
It's a big problem. It's a huge problem that they have to solve. I know that there's antitrust regulation, which I think is hilarious that it has been brought up by democrats. I'm not getting into a political rant here. All the platforms have supported democratic candidates using their money, these executives have for decades. Now the democrats—I just find it ironic—are the ones bringing up the antitrust regulation. 
Something has to happen.
Something has to happen. Any rational human being who could stand in the center and try to see both sides and go on a digital detox, which I've done a few times. They pull themselves away from social media and look back at it and say, yeah, it's actually broken. This isn't okay. Freedom of speech is wonderful. It's something that I believe in my deepest core is absolutely true and is something that we should always have. 
It's a liberty that has been given to us by our Creator. Whether that's just a pile of goo or a flying spaghetti monster, I have no idea. It's something we're endued with when we're born. The problem is that social media amplifies it and it amplifies the most sensational of stuff. If you can make something sensational that also motivates people to take an action, that also convinces those people that something is true that is not actually true, you can cause massive amounts of harm to society. 
You saw that throughout the COVID-19 pandemic. I have no idea why my right-wing friends thought masks were suddenly incredibly intrusive. They're actually very successful at stopping the spit that carries the virus. You couldn't have that conversation because the second you said, "No, this is what it does, it's actually very successful, this is going to keep your grandma from dying," you were on the other side, and that you were against the masses. 
Another example of psyops. I don't know who did that or who planted it. I'm assuming it was the QNI guy in the Philippines. That's an example of how quickly that spread because people on the far right, they respect their liberty, they respect their right to survive. Even in the center, that's something that they believe in their core. Instead of you telling them, well, this is an intrusion on your rights, they might believe you. I never had to wear a mask before and now I do.
Here in Dallas, our county judge is a Democrat telling me I got to wear a mask. It must be the Democrats. I'm sure the same thing happens on the left, it was the right. That's a good example of psyops being used and social media being used to amplify it. That's clearly a problem. There has to be a solution. I'm not here to tell you I have a solution. I don't. If I did, I'd be stupid rich right now. I wouldn't have my background blurred. I don't have that solution. If somebody does, hopefully, they can create it. Hopefully, it gets enough attention and hopefully, in 10 years, this is not a discussion we have to have anymore.
What about ORM, online reputation management? Where do you see the most clever applications of whether it's AI, psyops, or link-building approaches? What's really caught your interest lately?
Anybody at any point can review anything without any regard as to whether or not they are knowledgeable.
We have a huge problem in this world. It actually feathers in with the last conversation. That is that anybody at any point can review anything without any regard as to whether or not they are knowledgeable, or in the legal world, we should say, have standing to actually make that review. I learned this the hard way. If you go and look up reviews for our agency, Joe Youngblood SEO & Digital Marketing Consulting, you'll see there's one negative review from a lady named Finorina Bokuku. 
Finorina is a line cook out of Jack in the Box outside of Seattle, Washington. She has never hired our SEO agency. She has nothing to do with digital marketing, as far as I'm aware, even though I've reached out through LinkedIn to see if I can help her because I have no idea why she gives a negative review, but she called me a jerk.
When the timing of this review came, right after I tweeted out the history of the Washington Redskins logo and that was a big trending topic, which was my fault. I should not have done that because I knew that people were going to be very hyped up about this. 
Triggered.
Triggered, yeah. If you know the history, it was actually created by a name named Walter "Blackie" Wetzel, who is a member of the Blackfeet Reservation in Minnesota. 
It actually represents his people from the year 1971. The Redskins logo was created by the president of the National Congress of Native Americans International Council, I can't remember the exact name, but he was the president of the really influential Native American organization. He's a Native American artist. It was his idea to create it. He went to his tribe, got their permission, and created something that represents his people from 1971 and now it became an NFL logo. 
That should have been something that people said, hey, this is great, we should keep this. Now they're saying, hey, no matter how you care about the name, you should all know the history. For some reason, nobody in the media is talking about history. This was created by an amazing Native American artist. Miss Finorina Bokuku I believe was very offended by my sharing of this news article from a news organization there in his home state. 
Social media and SEO algorithms all determine the content we're going to see either on a person-to-person basis or for society as a whole. All we have to do is figure out ways to outsmart these algorithms.
Click To Tweet
They discussed the history of the logo and how it came to be, and went to my profile and left a negative one-star review. She's never hired us, she's never been to Dallas, she's never been to the office, and there's nothing I can do about it. This is what we would refer to as a weaponized review and activist weaponize review. They use them. We've seen this over the last decade. 
They go online, they leave horrible reviews for people they've never done business with. For your reputation, that is scary. If you're going to be in the public eye and you have a thought that might run slightly counter to the online mob, then you are going to get negative reviews from activists who think that their job is to put you out of business. Even though they've never done any business with you, it's very untrustworthy, very fraudulent, they do it anyway. 
That's a huge problem in reputation management. There's a massive movement right now called a pseudonymous movement, saying, hey, you shouldn't actually be talking about these things with your real name. Your real name is your story of your brand reputation. It's a story of your reputation. You should not be going out there talking about politics, social issues, or anything. Create a pseudonym, do all of that through your pseudonym. Never tell anybody who your pseudonym is, do not say that that's you. 
Just create this random account and use that. You go on Twitter and say what you feel and get that out there. You shouldn't be silenced, but unfortunately, that's what's happening right now. We're seeing a lot of people are silenced even if their reviews are too crazy or too radical, in my opinion. I'm talking about the history, which is something I love—this history of a beautiful emblem and the national football team, a huge professional team of massive reach around the globe. 
It's a bad thing to bring that up and talk about it.
I thought that was a good thing, apparently, I was wrong. It's a bad thing to bring that up and talk about it. Therefore, I got my only one-star review ever as an SEO consultant. I don't know that artificial intelligence is going to kill this. I don't know if they can fix it, but none of the platforms have an incentive to fix it.
Amazon does not have any incentive to stop people from leaving reviews that are negative or positive about a product that they've never purchased. They do have an incentive, I guess, to sort and show only Amazon reviews. Google doesn't really have an incentive to find a way to make sure that somebody did business with you before they leave a review. Facebook doesn't have an incentive to do that on its platform. TripAdvisor doesn't either. 
Really, nobody does because consumers haven't demanded it. Consumers have to demand something before it becomes something businesses care about. I don't know that AI is going to solve that problem. I think it just has to be more of us talking to each other and saying, hey, I get it. You don't like that business because they disagree with you politically, socially, or something. I'm with you, don't do business with them. 
I agree with you, I think that's a bad position, let's just not do business with them. Why go and attack their business and their livelihood through a negative review? Let's just go ahead and agree to disagree and not do business with them. That's a pretty simple approach. Or to go to platforms and say, hey, you shouldn't allow reviews unless you have a really high level of confidence that those people are actually customers. 
You could argue that's what Yelp does. I don't think that is, I think Yelp is far worse. At the very least, you could argue maybe they're trying. I'm not a Yelp fan, but maybe in this one regard, they finally got something slightly correct. If they worked on that and made it better, maybe that would help. I don't know how artificial intelligence comes in and fixes the problem. 
There is a problem that needs to be resolved, especially for the health of small businesses or for the health of our ability to discuss things as business owners, but also for people who work in businesses to be able to discuss other ideas and opinions freely. That freedom of speech idea that we have, you have to be able to do that without this yoke of possibly getting canceled by your local community where somebody is thousands of miles away.
Have you worked with clients on their ORM situations, getting them to higher rankings for the positive content, moving the stuff that's negative off of page one, or dealing with pushing off or getting removed? Any negative reviews on other platforms like Yelp?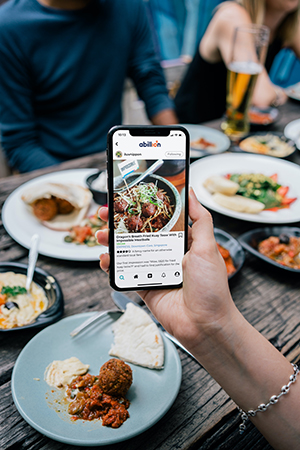 Getting reviews removed is way too hard. It should not be this hard. In my example, I have no way of telling Google Finorina has never done business with us. Here's her LinkedIn profile, she works in a Jack in the Box as a cook. I don't know how that relates to my business, it doesn't. She's never been involved with us, she's never picked up the phone and called us. You can't really dispute things very well. 
You can flag it. We've had several people flagged the review and nothing has happened. It doesn't go anywhere. Again, they don't have an incentive to remove these things because it's not damaging them, it's damaging this one small business in Mesa, Arizona; Dallas, Texas; or Richmond, Virginia. It isn't really affecting Google. 
We've worked with this. Ranking stuff for reputation management is pretty good. It works really well. The number one thing is to just be aware of what's happening in society. Avoid putting your foot in your mouth or getting involved in a conversation that's going to give you negative reviews like this and create a pseudonym. Stick with your pseudonym and talk about why—I probably shouldn't say this, but I have four pseudonyms on Twitter. 
I don't access any of them from my IP address. I don't associate. I don't like them or follow them from my account. I don't like any of my main account's posts. When I feel that I need to say something and just get it out there, I log in to a pseudonym via a VPN so even Twitter people don't know that it's me on the backend. I tweet out my thoughts and then I go about my life. 
That's probably the best way of being what we would call proactive reputation management. Taking the steps to make sure that whatever caused the blip in your reputation never happens again. Then obviously, working to get news articles and stuff that have positive value ranking higher. There are a lot of things you can do. You can volunteer to take care of dogs, you can plant trees, you can raise money for local charities, you can do all kinds of crazy stuff that gets decent news-press locally and you can get that indexed for your name, you can get that and rank. 
Again, I don't see AI really helping just yet. It might in the future. Maybe if one of the platforms uses AI that finds fake reviews more frequently, but we're not seeing that.
I could imagine it happening pretty quickly here as far as the law of accelerating returns and how fast the AIs are improving, that there'll be an AI to dox people. Doxing is where you get the true identity of somebody's pseudonym. Reddit is an example of a community where most people are operating off of pseudonyms, and it's a very big damaging deal to get doxed, to have your true identity revealed. I could imagine AIs would get pretty good at this. 
There's a technology called Crystal Knows that allows a user of their technology to get inside the head of the subject that you're trying to analyze. Let's say you're a salesperson trying to figure out what makes a particular prospect tick, what motivates them, what their political leanings are, all sorts of different things. You just tell Crystal Knows the name of the person you want to analyze, give the technology, the LinkedIn profile and it does all this fancy analysis. It's a little bit unnerving to see how it gets inside of the person's head so much.
One thing that a lot of people are not aware of is that every social media platform, probably even Clubhouse which I have never used, has a backend control panel for staff to look at. Reddit, I can tell you right now knows every pseudonym that you have. If you've logged into Reddit with three different accounts on the same computer, Reddit assumes they're the same person. 
They do this, they say to stop vote-rigging. You can't just vote on your own stuff over and over again with different accounts, but they know everything. If you have all of your real names like I do and it's my name in a Reddit account and you have a pseudonym like I do, Reddit staff actually know who these people are.
They know that Reddit user Joe Youngblood is the same as this other Reddit user. They know that. They've actually emailed me and said, "Hey, we saw you vote on your own post, you can't do that. We know these are your accounts." I was like, whoa, that's weird. I didn't realize that they associated it that tightly. 
Another good example is Twitter and that Bitcoin hack. I don't know if you remember, I think it was last year, a Twitter employee sold access or something to a teenager who goes and posts some Bitcoin scam on Bill Gates, Elon Musk, and a bunch of other people's Twitter profiles, but did that all through a backend profile that Twitter has. Most likely Twitter has a way to thread all of these accounts together.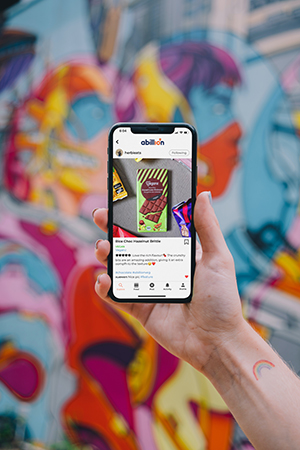 If you have an account with your real name and you have an account with a pseudonym, and you use the same mobile number to confirm them, which they pretty much always force you to do, or using the same IP address to access them or use the same computer over and over, Twitter probably closely associates them. So somewhere, often Twitter security team or something, they know that these two accounts are the exact same person just tweeting different things. 
If Elon Musk is really @elonmusk and @BoredElonMusk, which is a pseudonym a lot of people think is his, somebody at Twitter probably knows the truth because if he didn't go through the effort of making it so that they can't tell. There's no law against Twitter doing that, so you're right. Somebody at Twitter could get that information and dox Elon Musk all day long.
They could say the pseudonym is really him. If it's not @BoredElonMusk and it's something else, they could out him. They could pull that out there and say that's something. That's another challenge, but it's a harder hurdle to get over than to just say, hey, Joe Youngblood said something I disagree with. I typed Joe Youngblood in Google, this agency with his name shows up. I'm going to leave him a one-star review. 
That's a pretty simple connection. I've made it way too easy for these people who weaponize a negative review and they'll leave it. I don't do that anymore. I have pseudonyms and I exclusively post there. If I feel the need to say something politically or socially, it goes out through a different mouthpiece. 
For those accounts, I use a VPN to access so each one has its own city and I will only access them from that city via a VPN. Sometimes I use a totally different VPN network to access different ones. They each have different phone numbers for them purchased not under my name. They can't get the phone records and then say, well, Joe paid for that phone, they can't do that. I've gone out of my way to erase my traces, erase my tracks in creating those accounts, and then when I log into them, I use them to explicitly say certain things and I never use them to associate with me. 
It is possible that you would see an adversarial AI system come along and say, hey, pseudonyms aren't enough to protect you, I'm going to help every person with a pseudonym that I can. There was an example, I think it was a Target years ago that knew a girl was pregnant. They started sending her pregnancy deals before she knew she was pregnant.
She was a minor, the father got the mail, and he got really freaked out by that.
That was 5, 6, 7 years ago. I'm old now and time flows very slowly. I don't know how long ago that was. That was a long time ago in terms of attack. You look at the acceleration of attack in some, it's probably way smarter now. There's probably a system out there that could break my pseudonyms and know that they're me, but I'm not giving them any help. 
I'm doing everything I can to make sure that—I talked about SEO, marketing, digital tech, and every now and then cryptocurrency only on my Twitter. That is all I will engage with. That's all I will talk about. You will never find me discussing anything else because I don't want it to blowback on my reputation. If my reputation gets damaged, it hurts my employees, it hurts their ability to feed their families, it hurts our ability to grow and help other businesses. 
Downstream it's all bad. I wish people wouldn't do that, but I'm not in control of millions or billions of other people's actions. They can do whatever they want. I'm just not going to give them any fodder for their cannons. I'm going to stay over here.
All right, last question. What are some of your favorite resources for our listener to access around things like the latest Google updates, which conferences to attend, and what news sites to consume SEO information from, and that sort of stuff?
I'm going to interject one thing real quick and then I'll answer your question. Any listeners out there, if you're looking for business on Google Maps because of the Google Maps spam problem, which we talked about earlier. If you ever see a business with the name of your city and then the type of business, so Dallas SEO, Dallas Dentist, or Dallas Plumber, you should be extra cautious. There's a very good chance that it is a lead generation website, a scammer, or just outright fraud. 
We've caught a guy in Pakistan trying to run a dental clinic here in Texas multiple times. He actually uses a Pakistani phone number. Google still allows him to keep creating profiles with a Pakistani phone number, a Dallas address that had a virtual office. She's calling it Corsicana Dentist or something like that because he's trying to generate leads to sell them. 
Sometimes they actually give that information to scammers, who then try to send you more scam information. If you want to know how to avoid spam, you see the name of the city and then the type of business in the title, you should probably avoid them or be very cautious. 
To your question, best resources. I would have to say obviously, my website is a great resource, I hope. Joeyoungblood.com. We actually just started writing about Google algorithm updates this month because there were two and now there are three. I'll have something up about the spam update as soon as we know a little more, but also Search Engine Roundtable. It can be Barry Schwartz covering stuff. The guy is so fast.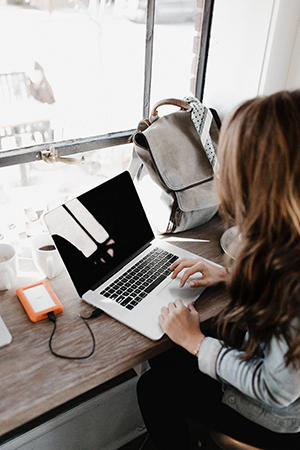 I literally just saw a tweet from Google about the spam update, and I saw the tag and it was three minutes ago. I was like, great, I read about this and beat Barry. This will be a milestone for me, and then he tweeted it out right after that. I was like, I don't know how he does it. I have no idea how Barry keeps up with this at that pace, but he does. 
I think it might be an AI.
Barry could be. That would be a great artificial intelligence, call it the RustyBrick AI program that would just write about Google forever. Obviously, Google Blogs themselves are pretty good. We actually have under the education section of joeyoungblood.com, there is a Google page, we call it a data sheet. In that, we try to list every Google Blog possible that we know about. Those are really good resources to keep up with what Google themselves are doing. 
Every company tends to have a blog nowadays, and they tend to make at least major announcements there—Google, Facebook, and Bing have one. Go and check out their official blogs and see what they're talking about. It's a good way to keep up with all these algorithm changes and all of the other stuff. 
I actually don't promote Twitter for this. Twitter can be pretty awful. There's misinformation, there's just bad information. There's stuff that's completely wrong out there on Twitter. I also don't promote Facebook groups. I'm sorry, SEO Signals Lab where I'm a moderator, please come and ask us questions. It's just not the greatest place to find updates because people tend to post either the same thing over and over or they can post misinformation. If they do it at night and our moderators are asleep, we may not see it until the next day. 
Don't always trust people when they're telling you, oh, Google did this. I joined another SEO group on Facebook under my real name. I see just some pretty crazy stuff there. SEO Signals Lab is probably the highest quality. I see some other groups where they tell people like, "Oh, look, you have four images, you'll rank number one." I'm like, "What?"
"Oh, that's the secret holy grail. Amazing."
It's crazy, the misinformation you'll get out there. Of course, they're all trying to sell their own course or they want you to subscribe to something. Always look that if they have an incentive they're telling you something, and you can buy it in an ebook for only $2999, that's probably a sign that you should ignore that. They probably do not know what they're talking about.
Especially if they filled out a form on your website. The information of which ebook to buy.
I will say two of my favorite writers about digital marketing, in general, are Matthew Southern and Andrew Hutchinson of Social Media Today and Search Engine Journal. I, however, quit reading Search Engine Journal. I quit tweeting out their links because since 2017, I haven't been on their list of SEOs to follow on Twitter and I don't know why. 
I'm sure it's still a great resource. I just haven't looked at it in probably two years. Matt Southern is a great writer. I actually do read his stuff when he tweets it out, so I follow him. I read his articles. He doesn't always tweet about Google stuff. If you're looking for Google stuff plus more, I guess Search Engine Journal is probably a better fit for you. 
Search Engine Land is still a pretty good fit. I don't really go outside that scope too much. When I'm looking for SEO articles, I stick in there. I don't read Ars Technica. Both are pretty good but for technology, I don't read them for SEO. I don't read Vice or anybody else for SEO. 
Freedom of speech is wonderful. It's a liberty that has been given to us by our Creator, and I believe in my deepest core it is something that we should always have.
Click To Tweet
How about Moz? 
No. I haven't read Moz's blog in a long time. I am a Moz user. I just haven't read their stuff in forever. I see Cyrus's tweets. When he tweets something out, I might read it. I don't read a lot of Moz's blog posts these days. Again, if you've been in the industry so long, you already know it. If it's new, we're already researching it. 
We have a lot of original research that we published internally only to our clients. A lot of times I'll see something on Moz, I'm like, oh, we wrote about that eight months ago. It's not what I need to worry about, but every now and then I'll probably dig into something and see if there's a nugget I missed somewhere. 
For conferences, I can only speak about Pubcon. Obviously, hopefully, everybody's getting into more in-person stuff. Pubcon is amazing. It's a great show.
Will you be there in August?
I don't know. I'm getting married this year.
Congratulations. 
Thank you. My bachelor party has not been planned yet. I'm waiting on that to get planned before I make any other plans. If I'm lighting a fire under them. I'm like, guys, you got to get this thing figured out. Where are we going, when are we going, and what are we doing? I'll be getting married in October. Anything leading up to that, I'm trying to escape through. I may have missed this one and not gone until…
All right. There are two newsletters that I didn't hear you mention that I really liked. One is from Aleyda Solis and the other is Marie Haynes. Both of those newsletters are fantastic. Thank you, Joe. This was fabulous and so much insightful thought-provoking stuff to share with our listeners. I really appreciate you showing up and giving so generously of your time and information. 
Thanks. I will be here. It was a lot of fun. Thank you. 
Thank you and thank you, listeners. We'll catch you in the next episode. This is your host, Stephan Spencer, signing off.
Important Links
Your Checklist of Actions to Take
Learn more about how psychological operations spread. Be critical of these types of processes that selectively use information to influence my emotion, and stay mindful of my reactions. 

Practice appropriate freedom of speech online and offline. Be constructive with my words, and remember that my statements may easily damage another person's reputation. 

Avoid engaging in negative conversations on the Internet. If I have to, I should use pseudonyms to express my thoughts and never associate these with my main account. 

Learn how to use a VPN for my security. Protect my identity and cover my tracks when using pseudonyms so I won't get traced. 

Follow proactive reputation management on the Internet. Negative reviews are hard to remove. Instead, I can use positive reviews and feedback to bury damaging ones. 

Remember that people use pseudonyms. Anybody can create a profile separate from their main accounts. Be cautious about who I interact with and don't easily trust people on the Internet. 

Learn more about Google Maps scams. When looking for businesses within a city, do a thorough background check and be cautious of names that use a city name followed by the type of business. Scammers use this method for lead generation fraud. 

Know which sites and blogs publish trusted information. Fake news is rampant on the Internet. I should learn how to distinguish a reliable website from a dodgy one. 

Research before buying courses, books, and items online. Avoid purchasing products that only share an incentive after a purchase has been made. 

Visit Joe Youngblood's website to find valuable and up-to-date marketing resources and materials on different marketing channels. *You can also follow him on Twitter for more updates.
About Joe Youngblood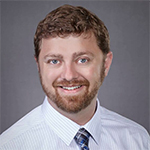 SEO, Futurologist, Entrepreneur, Dog Person, Terrible Golfer.