My guest on today's show has a saying that data is like a Rockstar. It can be awesome, but if mismanaged, it will trash the place! Bernardine Wu and I have known each other from way back. She is the founder+CEO of FitForCommerce, a consultancy that resulted from her many years of operational and strategic success in accelerating growth through digital. When e-commerce first emerged, it was impossible to predict how disruptive it would become. 
In today's show, we talk about the continuing evolution and how, as Bernardine says, with COVID-19 the year 2030 just happened in 2020. Suddenly, the curbside pickup had to be strategized, you have all generations of people getting comfortable ordering groceries, restaurant orders, and everything else online. We talk about brands that are getting it right, with a customer-centric feel and quality to back it up, and we talk about the elephant in the room—that would be the 3rd largest search engine—Amazon. Bernardine has a wealth of awesome knowledge and experience to share, not to mention I need to get some of her sayings on bumper stickers and pillows for my office here! So without any further ado, on with the program!
In This Episode
Transcript
It's so great to have you on the show, Bernardine. Thanks for joining us.
Stephan, thank you so much for having me. It's a great pleasure. You and I have known each other in the industry for a long time. Super excited to be here. Thank you.
Yes, a long time. I think we met at Shop.org conferences back in the day. That was probably, I don't know, maybe 15 years ago or so.
Exactly. I was just gonna say that at least 15 years ago. Gosh, you make us sound so old, but digital is still kind of young, right? 
80% of the time, she (customer) finds us.
That's right. And we look young, so it all works.
There you go. There's always that.
Yeah. How did you end up getting started in e-commerce? Why forge your path specifically into e-commerce?
It's funny because I did not have a long history in retail like many of our peers do. I have a dual career in business and technology consulting. And then Wall Street, I worked in strategy for trading systems in the early days of online trading. Then I got started at a technology company that was one of the first software service e-commerce platforms. And as I worked through that company and started the US arm of that company, I realized that in this early industry, the end of the market was quite opaque that retailers–I'm gonna say retailers generally to mean brands and wholesalers and distributors, and b2b, etc., anybody selling anything online. 
2030 has happened in 2020. Every company is becoming more and more aware of how online strategies play a crucial role in successfully running a business.
Click To Tweet
And boy, there's a lot of everything being sold online these days. But I just started to notice that there was a lot of confusion in the market, that there was this gap between the technologies and the strategies that were available, and how brands and retailers were leveraging them because mostly at the time, they were set up to be, merchants, marketers, product, innovators, and store operators. And this new thing, e-commerce, came along, and it is only like ten years old or so, in earnest. And there was just a lot of confusion, and we thought that we could help. So that is the founding of FitForCommerce almost 14 years ago. And why we started, it was to be a sort of digital help. Now, of course, e-commerce has morphed into, became multichannel and omnichannel and digital and now unified commerce. And I don't know, and I'm sure by now the audience is rolling their eyes because there's always some buzzword for it, right? But whatever it is, I think it's very much centered around how digital can play into our growth in our worlds? So that's how I got here.
Right. When you said multi-channel and then omnichannel, these are buzzwords that don't necessarily come up in regular conversation. Like if you're on the street, talking to some random stranger, you're not probably going to bring up the word omnichannel in the conversation. So let's just maybe define for our listeners what's a multi-channel, what's omnichannel, what's the difference.
Great point. Yeah, the notion is just that, as a shopper or visitor, we now have many options for how we shop or how we connect with a brand or retailer, right? We may go into the store, and we may get a catalog, we may go onto the e-commerce site, we may be on the mobile site, we may see them on social media. And these different channels or these different ways of connecting with a retailer means that the retailer has to be ready for whichever way we want to interact. And some people say anytime, anyhow, anywhere, anywho, kind of commerce or engagement means it behooves the brand or the retailer or any business these days to be customer-centric. I mean, we keep talking about customer-centricity but now what it means is to be ready so that the experience is rich, full, and meaningful in every one of those channels. And that if my customer moves between channels, gets an email on their phone, but then goes online when they're at their laptop and looks, and then decides to go into the store to check something out and then also is getting an ad or a link via social media or something else, connecting all those things so that, again, the customer is getting that feeling that that's the term omnichannel that it's just sort of all-encompassing.
Having a great SEO will play a huge part in the business whether people are successful with their e-commerce or not.
And these tenets, of course, are proven, and critical, and sort of what everybody's trying to solve for. Each company I have found may call this effort something different, and they may be at a different stage along the way, in terms of, they're figuring it out, and they're conquering it. I'm sure everybody has shopped in some of the bigger retailers. I shouldn't just say bigger retailers, but some of the more advanced retailers that you can shop online, and you go into the store, and they know what you already have been interested in or what's in your cart. So, I think that this whole notion of customer-centricity has pushed a lot of this thinking. And so again, maybe some people call it a single view of the customer, frictionless commerce. I could probably go on forever about it, but that's kind of the notion of it.
Yeah, gotcha. And basically, the idea here is that whatever touchpoint you're gonna hit the potential consumer or customer on that it's seamless, they're all integrated, and if you switch to a different mode of communication, then it will all be connected.
That's right. And I could swear that you said this to me, like, a long time ago, that 80% of the time, she finds us. I think that's kind of a marketer's mantra, right? That for all of our push stuff that we put out there, 80% of the time when the shopper is looking, she's gonna find you. Of course, the trick is to be there when she's looking for you. Same thing here, if she's looking for something to solve a problem to improve her life. I'm gonna say her because I know you gentlemen are still starting to shop more, but I think we're still the majority of the shoppers. But she's still gonna find us, and she's gonna indicate to us in which way she wants to shop with us or engage with us, whether it's a channel or a touchpoint and so on. So I think I did learn that early on from you. And it couldn't be more true right now given how people want to shop.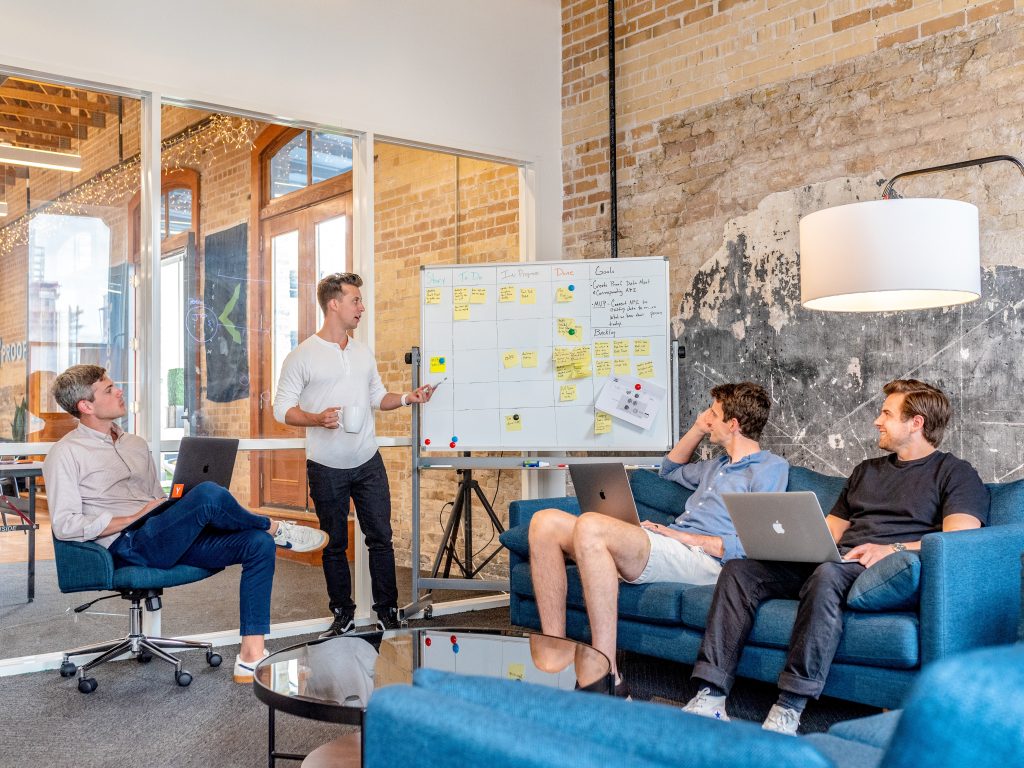 Yeah. Different retailers, different e-commerce sites do better jobs or worse jobs than others at email marketing, blogging, content marketing in general, SEO, paid search, etc. Do you want to maybe feature some examples of best practices in areas of email newsletters or email campaigns that are more just either triggered or drip campaigns and also blogs and other types of campaigns?
Gosh, so I think that the brands that have a content and commerce approach to marketing and selling are probably going to be the ones that are going to win. I should probably add content, experience, and commerce. The brands like some of my favorites are the beauty brands, like Ulta, and what they've done with their stores and with their websites, and social and mobile, etc., and the Sephora of the world where it's not just about, "Oh, how can I find my favorite product?" or go into the store and have a great experience. It's "I'm not sure what I want, and I need to match my skin tone with a product." Now, if you go into the store, you can try all this stuff on at least pre-COVID. And so now, there's solving for both, there's, "How do I do this when I don't want to go into the store?" Or "Even if I go into the store, I'm not going to want to touch all this stuff, right?" Or "If I can't go into the store, how do I do this in a digital way?" And so I think those guys have some of the more advanced apps for figuring out your makeup and your skin tone, and your skin type, and so on.
Brands with content, experience, and commerce approaches to marketing and selling will be the ones that will win.
Then that's also related to the content because you've got to have the content behind that. Then they're able to use that content for great marketing, be it in beauty tips in a blog or an email blast, and I should say, a segmented email blast, which of course, we know is important to speak to our segments uniquely. Home goods, meaning like lifestyle home goods, furniture, I mean, we've seen Wayfair and IKEA have kind of take-off unbelievably and, of course, other brands and retailers, because as we were all stuck at home, there was this notion of like, "Well, let me just redecorate that one room," or "Let me add to this," or "Let me organize my closet." So I think those companies also have a great combination of content experience and commerce. On the content side, again, it's clear about the specifications, but also about the many uses for something. For the experience, take a picture of your room, and see if you can put that in an augmented reality way, or some kind of a room configurator way so that they know, not only how this could look with my colors and so on, but also the dimensions and how does it fit. 
Then, from a marketer's perspective, being able to save that and send that to that person and remind them like, talk about retargeting, right? Being able to send something with a, "Hey, you are working on this?" Or, "Hey, what room are you working on? Can I help you with this? Can I help set up a design session for you?" Some of the brands and retailers are going beyond just selling products because they know that experience might involve a salesperson or a designer or a fashion consultant, or what have you. And then I'd say like, maybe a third category is apparel retailers. I mean, certainly before COVID, it was well known that social media and user-generated contents are converters and boosters. Which is ironic because we used to kind of sit around and say, "Oh, gosh, if I had all these users put their pictures on, they'd be fuzzy, they'd be not well lit, they won't make the product look good and so on." But then what we found is that they are more helpful and more of a conversion booster than some of the professional photos because they're just real. I get to see what this looks like on a woman who's my height, or my shape or my color or my style, and oh, I see her wearing socks, not with whatever. So yeah, there are just some of these kinds of tools that I think are playing well into this, like content commerce and experience.
Right. Let's talk about the kind of best practice applications of the customer experience on e-commerce sites. There are live chats, there's click-to-call, there are all these different ways of engaging the customer, and many of them are frustrating. I was just on a customer service chat session, and it was 20 minutes. It should have been 5, and it took 20 minutes. I mean, my time is way too valuable to be wasting it on those sorts of customer service chat experiences. What do you think are some great examples and some kind of botched examples of customer experience on e-commerce sites?
Shoppers today have many options to choose from. There are catalogs, websites, social media, online shopping apps, etc. Convenience is what sets businesses apart from their competition.
Click To Tweet
So I think that, again, that notion of putting the customer first in your marketing as well as on your site is critical. But it's easy to say that it's a little harder to do. In some ways, we have to be like our own worst critics. More retailers now have a chat, for sure, so it's probably more in the execution of it. How fast is it? How accurate are the answers? Are we using chatbots that improve the experience or hurt the experience? Many of us have been on what we think is a chatbot, and you are just getting the same answer. And even simple things like, is the click to chat, or the 1-800 number in the header if we say that we're customer-focused, but we're not doing that, then are we serious? Customer service itself, when people call in, how is that done, and how easy is that? Is the agent able to pull up my order and all of my past orders? Am I able to tell them, like the page that I'm looking at, and they're able to answer the question? 
I'll never forget visiting the L.L. Bean Call Center, where around the room, they had all the products. And call center agents could get up from their desk, walk over, pick up the shirt or the shoe and look at it and be able to answer, "Yeah, the stitching on this is like this," or "Yeah, it feels kind of stretchy to me," talk about customer service excellence. I think that from a site perspective, we do a lot of customer journey mapping, and everyone should do this. Whether you do it on your own or with a consultant, of course, I vote for the consultant. It's worth going through your customer journeys, which should be based on your segments and your personas, and finding those friction points. Because we still find things on sites where site search isn't great, right? Where finding the product and navigating to the product detail page is difficult. When you're looking for something, are you able to compare it in a grid format? Are you able to ensemble or put something together? 
Everyone should do a lot of customer journey mapping. I suggest you do it with a consultant.

Bernardine Wu
There are lots of features like that that are important. If each one of them adds up to a small percentage bump, right? Like a point, even like a small point, percentage of a basis point, but then they all add up, then that's where conversion comes. Because we're all fighting for every single percent bump on conversion rates. I think there's a lot of features and functions that one could focus on. But I think often we don't talk about the what's behind the features and functions, like what's the platform or what's the order management or what's the site speed or how fast is something rendering. And we continue to see these kinds of challenges as well, and it's easy to focus on what the customer is facing, but then behind the scenes, it may not be as smooth.
Right. And when you're talking about platforms, you mean like Magento versus Shopify versus WooCommerce versus Hybris. These different platforms, some are very nimble, some are very rigid and structured and kind of old. Do you recommend any particular platforms? Or how do you help your clients figure the side of it out? Because if they make a wrong choice, then they're stuck in a rut that's expensive to get out of.
Exactly. Yeah, I have lots of house analogies. And when you're building a house, you have to figure out what's right for your vision, your plan, the way your family operates, and the use of the house. First, you have to know those things, and then, therefore, your requirements. And then from that, it's a lot clearer about what kind of not just platform, I kind of call them like the big puzzle pieces, and the small puzzle pieces. Of all the technologies and services and vendors that one needs, there are anywhere from five to ten large systems right that a retailer needs. And then there are 30, 40, 50, 60 point solutions that a brand or retailer uses or could use. And not that you need them all at the beginning if you were just launching, but over time, you want to optimize for these different point solutions. But back to the platform part, it is definitely a matter of fit for each situation.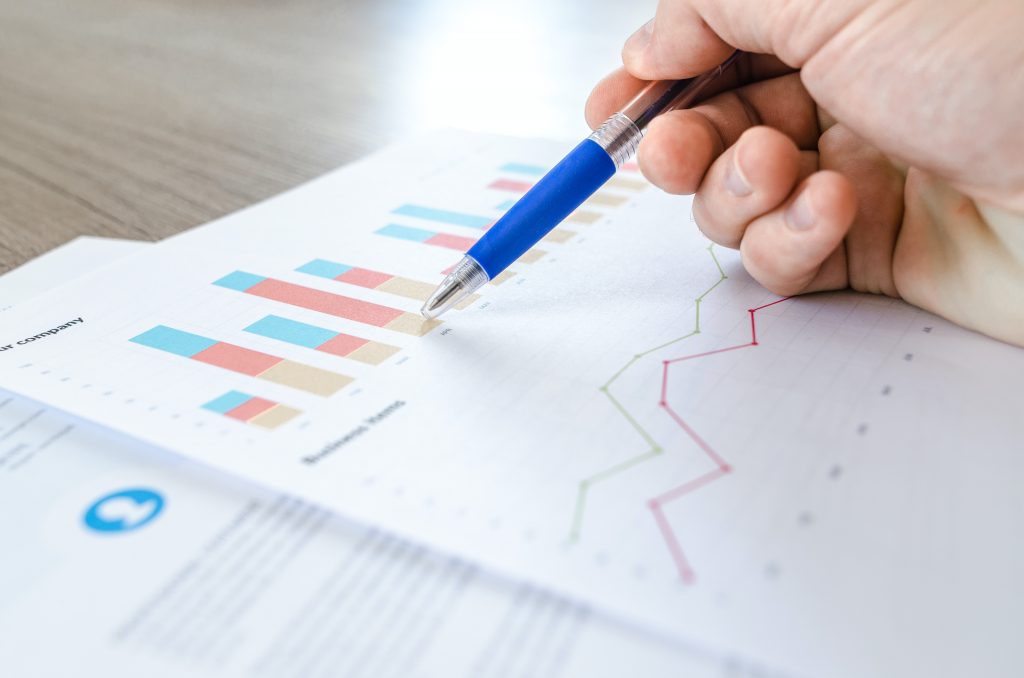 Generally, on a smaller scale are Shopify, Magento, WooCommerce, and so on. In the upper market or the large scale market are the IBMs, Oracles, Hybris, and large ones. And then in the middle are sort of like the Salesforce—previously Demandware Solutions, Weblink, Kibo, and others. And a lot of it depends on your requirements, but probably more depends on your organization, your team's ability, and your desire to manage these different kinds of solutions. Recently, there is also the notion of headless commerce, which is when there's sort of like a separation between the presentation layer and the engine, so to speak, the-commerce engine. There are also new solutions there that are giving tech teams the ability to manage them separately so that you could replace, let's say, the front end or build your own or use your own front end. But without having to swap out all the ugly stuff in the background that was integrated into all the other parts of your organization. This notion of headless commerce and microservices are not to get too technical, but just they are a different kind of architecture that is kind of coming into the market. And again, it depends on what kind of tech team you have or want to have. And that's kind of unlocking a lot of opportunities for folks to keep more of what they had but swap out parts and improve parts. It's almost like the new Lego box set of enabling plug and play. So again, it's not for everybody because you do have to have the technical resources team to do that, or you have to be willing to rely on another technology company to do that. But there's this breath. 
And then, as soon as I said, those vendors in those buckets, my phone's gonna ring tomorrow because they'll call me and they say, "Why did you put me in this bucket? We can serve this smaller market." And it's true. Shopify, Magento, WooCommerce, they're growing, they're adding to their roadmap and their capabilities, and they're able to start serving, kind of up the market and the big guys are always trying to create a lighter version and like a more on-demand and software service version to kind of come down. And you've got folks in the middle like Salesforce kind of trying to go both ways. So it's really hard to say what to recommend, except for just recommending everybody do their homework. We have this whole notion on our team that we call "digital diligence." It's literally like doing diligence on a project or a job. If you're gonna choose a stock, it's just doing your homework to figure out what your detailed requirements are, and then go shopping for technology. That's important. That also goes for all the point solutions that are out there, across the board. I would add on to those big puzzle pieces and smaller puzzle pieces, is this whole new or advanced area of the marketing stack as well. That's a whole another set of technologies and vendors that can make a difference to your operation. I don't know if you want me to talk more about that.
Keep more of what you had but swap out and improve parts of the business.
Yeah, let's go into what the marketing stack includes, and maybe define it first and then let's go into the different aspects of it.
Okay. A more contemporary way of thinking about the marketing stack is to think about it from a data perspective, and I can't possibly emphasize the importance of data enough. I have one of my favorite sayings, which is, data is like a rockstar. If mismanaged, it'll trash the place. And we're full of data now; if we did this podcast, like ten years ago, five years ago, we would still be in the data capture kind of run. Now, everybody's got a lot of data. It's turning it into actionable insights and analysis. Then that goes across the enterprise, everybody should have an enterprise data strategy, everybody should have an enterprise chief data officer, data should be in everybody's job description, it doesn't matter whether you're in merchandising, or operations and so on. But anyway, so you take this from an enterprise perspective, and you're tracking products, orders, customers, sales, etc., across the whole enterprise. Take it from a marketer's perspective, and, obviously, at the center of that is the prospect and the customer with all the other pieces of data around it, right? Order history, behavioral history, engagement, history, etc. 
So what's become prominent now is this notion of a customer data platform, CDP. In a way, it's sort of like the next version, or next evolution of CRM, customer relationship management, which I call the newest old term. This needs to have an understanding of all of your customer data, regardless of where it's coming from. So think about the retailer that has stores and data that's coming in from stores, e-commerce data coming in from their email, marketing, and all the marketing channels in terms of performance, and social media and interactions, mobile of course, catalog and interactions, their call center and orders, and all these different inputs and outputs, which is an oversimplified way of saying it. But you've got all these different ways that customer data is coming together, and you've got to have a place to pull it together and make sense of it. So that when the marketer is pulling information about "Okay, how am I going to run this next campaign?" or "What should the next campaign be?" or "How do I get to that one on one marketing that there is not only a central place but a place that is organized based on these different inputs and uses?" So the consumers of this data are the same things; the store, e-commerce, catalog, social media, etc. But also in a way that it allows more personalization and customization, personalization, of course, being the holy grail. 
It's not just about buying a product, and then you're done. Customers love the experience certain brands are giving them. That's what they are likely to pay for.
Click To Tweet
In some ways, it sounds like motherhood and apple pie, but I think that the tools in the industry are getting better around it, and there are more solutions. And I think what we found is that a lot of companies tend to think of it in terms of CRM, like ESP, email service providers, and CRM, who am I going to email what and so on, and maybe the encouragement is to broaden the view to be a full customer data platform from an enterprise level. What it takes to do that means you got to have all the heads at the table, you have to have everybody that possibly touches this, whether they're a source or a consumer of the data or even just a thinker about it into a room or a project together and have kind of a unified approach. 
Speaking of having everybody is kind of the executive stakeholders etc., in the same room, do you recommend or do you see a lot of chief digital officers these days or kind of a new CXO kind of role that didn't use to exist, say ten years ago? 
I think that the chief digital officer is not as popular as it was about four years ago. I think it depends on the stage that a company is at. If you don't have unified data, if you don't have that cross-functional team and MO in your company and your culture, if you don't think that you are as advanced in digital as you could be, then it probably is a useful role to have somebody come in represent sort of the digital mindset and make stuff happen throughout the organization, right? I'm a big believer that things happen because you have a champion. When you have a champion, there's not only somebody leading the way and getting things done, but you've got education happening, you've got someone helping other people be successful. So the chief digital officer played a key role for a lot of companies because she or he came in and was that flagbearer, and that champion and worked with stores to figure out digital in stores, work with ops, work with digital, work with marketing, work with technology, and kind of weaving that fiber into the company. 
You've got all these different ways that customer data is coming together. You just got to have a place to pull it together and make sense of it.
So if they're farther advanced, I've seen chief digital officers fade kind of a way and morph into chief customer experience officers. I've seen that as well. There's sort of a debate: does a chief digital officer have a lot of staff or not have a lot of staff, and it just depends on how each company is organized. But at the end of the day, your CTO needs to be thinking digital-first. Anyway, your CMO needs to be thinking digital-first. Your head of stores even has to be thinking about digital. If they're not, maybe by bringing somebody in, and we've done this as consultants. We've come in and coached and helped people along the way. It might be more critical. Because ultimately, I think you don't want to have a chief digital officer because we don't have a chief physical officer, right? We don't have a chief atmosphere officer; that just becomes part of our jobs. Just like data, as I said before, we do need a chief data officer or something that is going to educate, help improve the process and the leverage of data. And then yeah, maybe we don't need that role in the future. Maybe that's the goal.
Yeah. Now, you mentioned earlier the customer journey mapping process that you take your clients through. Could you walk us through what that looks like and what the end product is?
Sure. It's helpful to start with different personas. The classic is the shopper, a working executive or a soccer mom, or a foodie. It's kind of like the hunter versus gatherer notion. It's useful in each company to have a sense of the personas that they speak to. Generally, you want to have at least three or four or five. I know some companies have a dozen or 20 because they have many different customers. But your most loyal customer type or the type that you're going for, it's useful to know first that persona type. One of my absolute favorites was when we worked with Tractor Supply, and it's the gentleman farmer or the person who's building a chicken coop in their backyard. And I live in suburban New Jersey, and guess what, there are a couple of people here with chicken coops. So they may not know how to build one. Okay, so now you have your persona, and then you walk through what is this person's touchpoint with my brand, my company.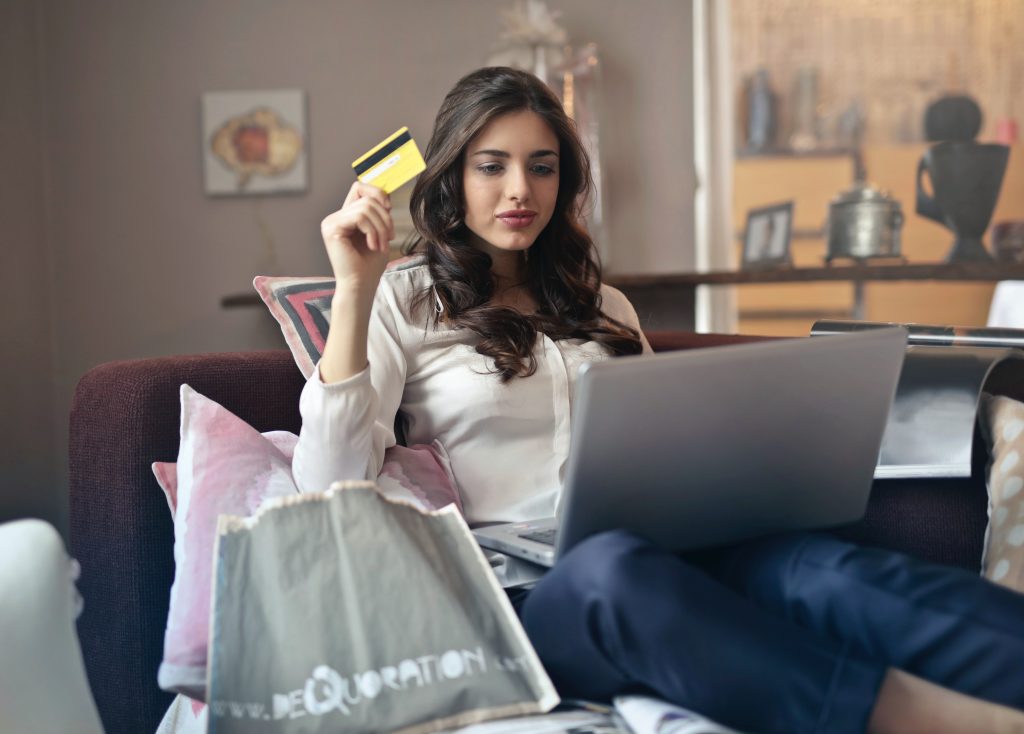 Ten years ago, it was kind of linear, right? It was like going to the store and buy something, or get an email and go to the store, or get an email, and go to the website. Now it's like zigzaggy. It's crazy, right? Because I could have five different touchpoints in different channels, different devices even, because I also have my phone, my tablet, and my laptop at home and touch research to be marketed to in all these different touchpoints. And so as I think through that, or as I write down and I map that customer journey, what I'm mapping out is what's has happened? What do I want to have happened? What's his or her interest? Are they at the discovery phase or the research phase, or the actual decision-making phase, or they look to compare something depending on the category? Electronics, for example, people tend to make more comparisons. For apparel, they tend to do more, "How would this look with me or look with other things I have?" It's more of a wardrobe kind of thing. Or maybe it is a mission one where I have an event, and I'm looking for something towards that event. 
So understanding those different types of journeys and then literally walking through each step, walk through every page of the website, every click, every corner of the site, because maybe that comparison module within the site. Being able to see things side by side if I'm looking to rent or buy skis is important. Maybe seeing these three sofas in my picture that I took of the room, maybe that'll help me make a difference. And so you're going through the customer journey in, let's say the website, you may also do it on the mobile site or mobile app, and then, all the way through to purchase and get it. But we like to think about it from marketing or "How did I find this product or brand all the way through?" Let's call it delight at the end where I received my package and did I get it? How did the box look? What came in the box? And is it easy to return and so on? And so actually, at least once a year, we run something called the Omnichannel Retail Index, which we had done with NRF, and we mystery shop 125 different brands and retailers. 100 of which have stores, so we're buying stuff, we're going into the store, we're returning it, we're going into the store pretending like we can't find something and seeing if they'll help us order it online and going through this process and it's amazing what you see in terms of like the differences in how brands and retailers are able to serve us. The top brands and retailers are only scoring like 70 something percent out of 100. And these are like the top guys, and most of the folks are in like the 30, 40, 50% scores out of 100, which to me just means lots of opportunity and lots of work to do.
Right. What did they do after they read your report? People get fired or what?
It's useful to know first the persona type of your most loyal customer or the type you're going for.
No, you know what, it's funny because I think a lot of them use it to build their business plan to justify the next set of investments and say, "Look, in this area, we're a bit behind. In this area, we're a bit ahead. In my next year's budget, I'd like the budget to work on this area." And I think it has helped some of our clients get some budget for the following year.
Is SEO included in the index?
It's not, but we certainly have to talk about adding that, right?
Yeah, I think that's pretty important because the quickest, most direct path between points A and B, like you contemplating buying a print for your wall, and you have it, is a Google search away, right? So that's gonna play a large part in whether people are successful with their e-commerce business or not, as if they have great SEO.
Exactly. And some companies, their website is stronger, but their mobile kind of stinks. Or they're doing a lot on the web, but they don't have a lot in store. I mean, do you want me to share a few stats here?
Yeah, let's do that.
No matter what happens, put the customer first. They play a massive role in the driving force behind every business.
Click To Tweet
So, the scoring is out of 100. Across the entire index, the average index scores were 54% for web, 57% for mobile, 59% for the store, meaning digital in-store, and then 55% for the cross channel. Cross channel stuff, like, buy online pick up in-store. And on the web side, there are companies like Home Depot, and Best Buy and Overstock, and, of course, Amazon that are in the kind of like the top 10. But then, actually, Amazon doesn't score in the top 10 for mobile. And on mobile, you've got Wayfair and Home Depot's there as well. Home Depot scores pretty good across web, mobile, and cross channel. Walmart didn't score the highest on mobile either, although they did well on web and cross channel. So even the guys with a lot of budget, a lot going for them, have work to do. 
It doesn't surprise me that Amazon doesn't score well with their app or their mobile experience because it's pretty terrible for my experience. Like even just using the app because I have to at Whole Foods to get the code scan to get my discount is a pain. And it's non-intuitive. You have to go to your shopping cart to find the code to scan for Whole Foods makes no sense whatsoever.
Exactly. It's surprising. Amazon, when we do eye-tracking studies and lab-based studies, Amazon is not a good site. Like it fails a lot of the best practices; however, we're all just used to using it. Like we've just been conditioned to use it, and it's so convenient in so many other ways. As an advocate for brands and retailers, we're kind of like the anti-Amazon in a way, but it's hard to avoid. In the last six months during the lockdown in COVID, and so on, in this study, we saw buy online, pickup in-store, or click and collect, as many call it, grow from 66% of the index to 76%. But to your point about customer service or customer-focused before only 34% of them promoted on their homepage.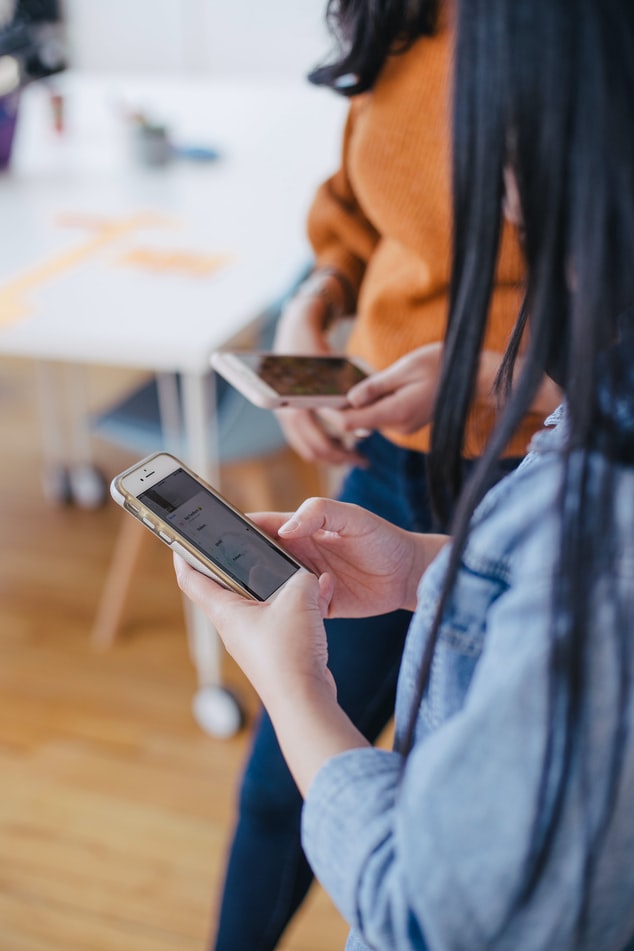 So, you've gone through all this trouble to do this in this critical time, and probably this was something that was on your two-year roadmap or three-year roadmap, and all of a sudden, everybody had to figure it out in like three weeks. Like in a month, everyone had to figure it out. And in curbside, of course, it has grown in the index, it went from 4% to 59%. But we're still trying to figure out how to do that well, like 6% provide a unique phone number so that when you pull up to the curb, you have a different number to call other than just calling, 13% offer curbside return options, only 4% notify via SMS when the order is ready for pickup, and 48% include an FAQ section on curbside pickup. So awesome that we figured it out and kind of shoved it in. I know everyone had to do it, maybe in a pretty ugly way but more to be done now that it is an expected customer experience.
Yeah. How else has COVID changed e-commerce in these last six to ten months?
Well, we have a saying that the year 2030 just happened in 2020. As I said before, there are roadmaps that had all this great digital investment planned, right? Whether it was redesigning or relaunching the site or re-platforming or using more of these point solutions to boost conversion or boost the experience. And what just happened is sort of like a survival kind of push for investing in digital. When everybody went into lockdown, of course, the priority was to conserve cash, the furloughs, and when are we going to open and closing the stores and then reopen the stores. I think now that we're in this phase, there is a hashtag double down on digital, right? Both in your marketing as well as e-commerce as well as your omnichannel and other operations because this is here to stay. And I never say we're going back to normal, I always say like the next normal, people are still going to be not necessarily hesitant, but they're going to love having both; going into stores and ordering digitally or doing both. 
Everyone that wasn't comfortable with e-commerce before just got comfortable. More things became easily orderable like our groceries, like our dinner online, and now mom and grandma, and all are comfortable ordering more online. So a lot of it is going to stick. The year over year growth of some of these companies being 200% in terms of digital growth, and some of these percentages of 10% to 30% of total sales being digital, of course, we've seen even higher is unbelievable. And we just need to keep doubling down on that. Because, again, the customer is telling us how she wants to shop. And besides, I think we're in this COVID stuff for another year, unfortunately. And so we just have to keep looking for what's gonna keep supporting her and what's gonna push that needle.
Data is like a rockstar. If mismanaged, it'll trash the place.
Click To Tweet
Yeah. And do you think that Amazon selling through Amazon is a necessary evil for most retailers, or is it just kind of a bonus if you decide to sell on Amazon? It's just another channel.
Well, I will say that everybody has to have an Amazon strategy; whether you're selling through Amazon or not, you have to have an Amazon strategy. I think for a lot of brands, it is a dilemma because, of course, they'd prefer not to. But that's where the traffic is, and that's where new acquisition traffic is, then. If someone is not sure, then I would dip your toe in it, into Amazon. Of course, there are different ways of selling, having your store versus selling through Amazon, and I think that's worth experimenting with because that's where the traffic is. And you'll learn a lot more about what you're selling. Unfortunately, you may not learn as much about your customer, depending on how you sign up with Amazon. So you've got to do it in a way that hopefully, you will learn more about your potential customer so that it informs what you do with your e-commerce site in your stores.
Yeah, and it is the number three search engine after Google and Youtube.
Exactly. When my kids don't even ask me now about stuff, and they're just ordering away on Amazon, for everything from school supplies to clothes to whatever that they need. And kids are getting younger and younger ordering, that's when it's getting kind of scary.
Whether you're selling through Amazon or not, you have to have an Amazon strategy. This is where the traffic is, and that's where new acquisition traffic is.

Bernardine Wu
Yeah, that's pretty ubiquitous. Did you buy a lot of Amazon stock early on?
Unfortunately, no. I guess that's gonna be like a big regret, but I do have some Amazon stock. I mean, everybody has some Amazon stock probably in their portfolios somewhere. But yeah, it's such a dilemma for brands and retailers.
Yeah, it is. Alright, so if folks want to learn more from you and your team at FitForCommerce, if they want to become a client or get some help with the customer journey mapping with the selection of different point solutions, etc., where should we send them to?
Well, go to FitForCommerce.com or email me at [email protected]. Anything that is about growth from digital, we can help.
All right. Thank you so much, Bernardine. And thank you, listeners. Now, I hope you would get out there and make a difference in the world. And we'll catch you on the next episode of Marketing Speak.
Important Links
Your Checklist of Actions to Take
Leverage the gap between technology and marketing strategies to be of better service to the people. The digital industry is all about transparency, convenience, and reliability. 

Establish a customer persona. Clearly define who my target market is. Find out what they like, what they hate, and who they are. This data will help me decipher the best ways to approach them.

Develop a robust content marketing plan. People don't buy brands or products, they buy the story behind them. Create authentic and engaging content that compels and convinces people my brand is the best choice.

Implement regular communication through email. Make sure to speak to each segment uniquely, and tailor messaging to where they are in their customer journey.

Publish natural, homegrown content in addition to professionally filmed videos and photos. In today's society, customers prefer naturally looking images to give the brand a sense of realness.

Focus on improving customer experience through exemplary customer service. Show genuine care, implement convenient systems, and ensure my team upholds the company's value in everything we do. 

Focus on crucial metrics and conversion rates. Monitor my finances closely and regularly check if the systems in place are increasing ROI. 

Think from a data perspective. Always rely on the given data to avoid running my business blindly. The future of my company lies within the present information at hand.

Hire a consultant if necessary. If hiring an in-house manager and team isn't something I'm ready for, having a consultant guide my team and I along the way can prove to be a good investment.

Visit Fit for Commerce's website to learn more about everything eCommerce, digital, and omnichannel strategies.
About Bernardine Wu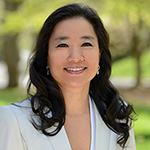 Bernardine Wu is the founder+CEO of FitForCommerce, a consultancy which resulted from her many years of operational and strategic success in helping businesses accelerate growth through digital. She is a frequent speaker, writer and thought-leader. She served on the NRF Board twice and is now on the NRF Digital Council.