In a world flooded with annoying ads, clickbait headlines, and try-hard marketing, exceptional copywriting is more important than ever. Today's guest offers a unique take on writing great ad copy.
Lamar Phillips is a copywriter currently working at Mekanism. Using her gift of gab, knack for finding the funny, and unadulterated curiosity, she's found her way onto some pretty fun projects. Or at the very least, she's found her way of making "meh" projects more fun.
In today's episode, Lamar gives us an insider look into some incredible ad campaigns she's worked on, including Jose Cuervo and Rice-a-Roni. She shares her main inspiration as a writer, which is simply being mindful enough to observe the world around her. Lamar also provides some excellent resources for copywriters who want to hone their craft. This episode is just plain fun, and it will probably leave you trying to come up with your own ad jingle!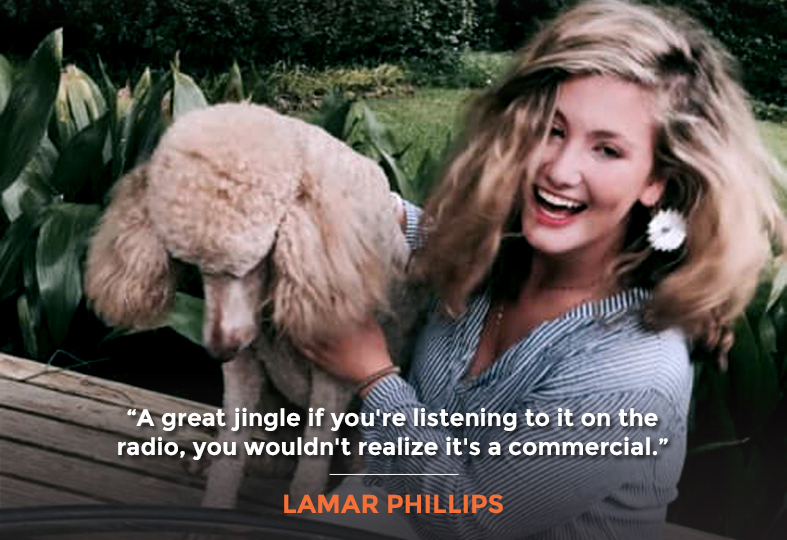 In this Episode
Transcript
Lamar, it's so great to have you on the show.
Hi, thanks so much for having me. This is my first podcast interview. This is exciting.
Congratulations on your first podcast interview. I think it's going to be amazing and fun. It's going to be one of many to come for you.
I think so too.
Let's start by talking about your origin story, how you got started in copywriting because it's an art. It's an art and a science. There's a lot of nuance to good copy. I'm curious if you just, at a very young age, started writing funny scripts and things like that, or if it was something that you came on to later on in maybe a university or something like that.
Interesting story, actually. My parents sent me, I believe, at the age of six, which I don't even know if that's legal. They sent me to a sleepaway camp for an entire month in a neighboring state. I'm from Alabama. In Mentone, Alabama. It was called Camp DeSoto.
A great jingle if you're listening to it on the radio, you wouldn't realize it's a commercial.
Click To Tweet
I used to write them letters explaining the entire day, but it was all just a huge lie. It's just what I wanted to tell them what happened with my day. Because I think this is the first time I could see if I could convince my parents that these certain things are happening. This is how I'm connecting the dots and realizing that this thing I learned in first grade is actually fun, and it's not just something you do at school.
I think from there, through high school and college, my relationship with writing was always—it was something I would dread. I do not like writing papers. I would venture to say that I hate writing papers. That probably stems from the fact that when my sister and I were growing up, our parents would punish us by not letting us watch TV or play video games until we wrote a 50-page essay on what we did wrong and why. We're really getting into the deep stuff.
Do you know that kids love to learn, usually, but they hate to be tested? That's generalism, but I think it applies in most cases. If you want your little one to learn how to read or to learn encyclopedic bits of intelligence and things like that, I actually did an interview on my other podcast on Get Yourself Optimized about this recently—Janet Doman. She's the head of The Institutes for the Achievement of Human Potential.
She teaches courses on How to Multiply Your Baby's Intelligence. One of the key things I learned from taking that course and the interview I did with her is, don't test your kids. Just let them learn, help them learn, and stop testing them. You don't need the validation or the verification that they're learning. Trust that they're learning because their brains are like sponges, especially when they're very young.
Totally. Without testing, there wouldn't be a need for positive or negative reinforcement.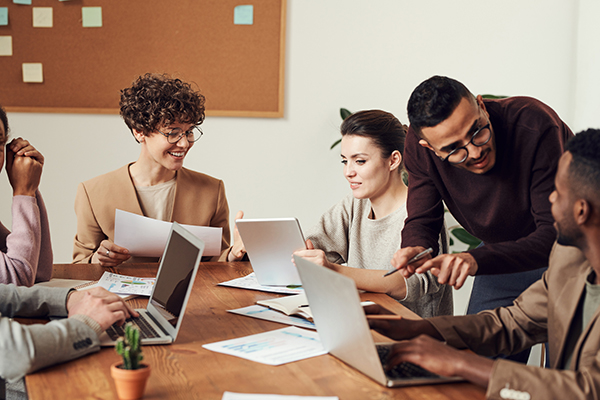 It's just helping them to stay excited. That's really the point. If you can get them interested in something they already have, the beginnings of an interest in, let's say, it's trucks, moving equipment, and things like that, then just keep teaching them more and more and more until it looks like they're bored. Then you can move on to something else. But if they're excited, trust that they're learning, then you don't have to test them.
You're just going to learn through their everyday interactions with you. "Dad, look, there's an excavator." "Oh, that's a wheel loader." "No, that's a front loader." He might even correct you. "That's a backhoe." "No, no, no, that's an excavator." It's fun.
Wow. It sounds like you got a genius on your hands.
Every kid can be a genius. You just need to inspire and teach them in a way where they're receptive to it. But anyway, that's a big tangent, back to your origin story. It sounds like you had an interesting time away at sleepaway camp. That was the beginning of you fabricating entire narratives. I guess the interest stuck with you.
Then when you found an opportunity to learn more in immersive environments, you took it. I'm curious, what would be that first immersive environment? Was it a school? Was it an internship or what?
That's where I truly called myself a writer.
The first immersive environment would definitely be The Creative Circus. The Creative Circus is a portfolio school in Atlanta, Georgia. Not a bad drive if ever I got homesick. Yes, that's where I truly called myself a writer. Everybody would be like, "Are you here as an art director?" I'd be like, "Oh, yeah, I'm a writer." That felt really cool to say because it felt like a lot of years in the making, learning how to have this imagination and then craft it here and express it. 
What's the difference in terms of writing for, let's say, a comedian writing comedy versus writing ad copy or ad creative for a TV commercial? How is that similar, and how is it different?
That's a great question. How are they different? Copywriters report to their boss, then their boss's boss, then a whole team of the bosses, then to the clients' bosses, and then their boss's bosses. It's a lot of layers of protection over the brand, making sure that everything from strategy to RTBs, (reasons to believe) are making it in.
What would be an example of something that you've written for yourself, that's more comedy versus something that you've written for an ad client? Is there a different process that you take? As I looked at your website before contacting you, you're funny. There's a lot of clever innuendos. It's very nuanced but very smart. I like that style about you. I'm sure that you get to leverage that in your work with clients. But then, there are gonna be some clients who are not interested in something funny, they just want something memorable that is within their brand guidelines.
I think my approach to writing a commercial script, or a five-minute set, or comedy sketch, I would really try to bring in the brand's message that doesn't feel like you shoehorned it in. It feels like it was supposed to be that this whole time. We just got done with a commercial for Jose Cuervo.
What was remarkable about the campaign with Jose Cuervo? What made it memorable? What made it worthy of remark?
I think what made it memorable was that it was the first time any sponsor had ever played on or made fun of this thing that even if you're not into UFC, you see all the time these two dudes just like squaring off at each other. It's like staring them into the eye and trying to intimidate them. We took advantage of this standoff, face-off situation that takes place during weigh-ins.
We also included this brand messaging from Jose Cuervo where there are no strangers. With Jose Cuervo, there are no strangers. How can we bring this concept? Is it a concept or is it just something that we see them do and want to do something with it? I think we don't have to get into the nuances of that. 
We basically wanted to see two of these dudes facing off with each other, but in the friendliest way because they're drinking Jose Cuervo. And with Jose Cuervo, there are no strangers. We got lucky by booking Justin Gaethje, who I hear is just like an animal in the octagon, and Michael Chiesa.
It's a lot of layers of protection over the brand, making sure that everything from strategy to RTBs.
Both of them, when we got to LA, I was on the shoot, and they were like the biggest sweethearts. They were so nice. It's crazy. Weeks before, we were watching clips of them tearing an ear off of someone, and then we're in a hotel room with them telling them, "Can you try on that green shirt instead of that blue shirt?"
That's cool. It's something that makes the campaign relatable to people who aren't UFC fans. I didn't even know, for example, the place where they do the damage to each other is called 'the octagon.' I didn't know that. But that makes a lot of sense that everybody can relate to the fact that you're trying to intimidate your opponent before you get in the ring. That makes sense.
You don't have to be a sports aficionado to get that. Then the surprise angle that you brought in of having a very friendly face-off instead because they've got Jose Cuervo, that's genius. That's comedic. That's bringing in something that is unexpected that just throws everybody off. You think you know what the next step is going to be and then it's completely a left turn.
I imagine that must be something that you bring into other campaigns as well. You had a really interesting project with Rice-A-Roni that I'd love for you to share with our listeners so that you can give another example of a cool project.
Sure. This is a cool one. It was for Rice-A-Roni, and we all know the jingle Rice-A-Roni, the San Francisco treat. I think it was from the 1940s or 19-something.
It was a while ago. I remember that when I was a kid.
It was definitely a while ago. It was just like one of those beloved brand things that they keep close, they buy the rights for, and all of those things. Basically, our brief was originally just to come up with a jingle for them, a new twist on the jingle. We were super inspired by Elon Musk's NFT song towards the beginning.
I'm selling this song about NFTs as an NFT pic.twitter.com/B4EZLlesPx

— Elon Musk (@elonmusk) March 15, 2021
It was really underground, deep house something. I'm sure I'm butchering the genre, but it was pretty cool, and it was pretty metal. It was cool that clients were on board, and we're going to make something cool and different. Something that a jingle, if you're listening to it while you're listening to the radio, you won't realize it's a commercial until 30 seconds in. 
We turned the jingle into an entirely new song. Of course, every chart-topping song about rice deserves its own music video. That's where our film came in. We went all the way to Poland, shot, and built. First, we built an entirely human-sized microwave. Then we built this huge microwave, we put rave lights inside, had a huge ginormous Rice-A-Roni bag in the middle, and a family dancing around it. It was just the coolest thing ever to see a jingle be given a music video while they're eating rice—insane words like 'tasty.'
If you're listening to it while you're listening to the radio, you won't realize it's a commercial until 30 seconds in.
I think for this project specifically, and especially with a 15-second online video, you have to hit the RTBs. For a copywriter, you want to have this clever line. But at the end of the day, are the viewers leaving believing that this Rice-A-Roni heat and eat pack is delicious? By the way, I tried it, and it's delicious. That's where a lot of flavor cues went into the scripts. We took the opportunity to make the jingle a bigger deal and let that shine. It's odd when the jingle or the audio is the hero piece of a campaign.
That's cool. What was an example line that was a little different or memorable?
The coolest part of the song is that we turned this microwave into a micro-rave. The entire song was about the experience of cooking something super delicious. It's something like a new standard for the microwavable side dish genre. "This is heat and eat, so microwave to the beat."
That's just fun. Were you the primary scriptwriter for it and came up with all the lyrics?
I did.
Nice.
Yes, and I also sang them to way too many people.
That's funny. Have you heard of the SNL skit, What the hell's an NFT?
what the hell's an NFT pic.twitter.com/BcFylopM63

— Saturday Night Live – SNL (@nbcsnl) March 28, 2021
Yes, with Pete Davidson?
I think that's who it was. He was doing an M&M parody.
Yes.
That's hilarious.
I mean, what is an NFT? This is going to show you how often I listen to podcasts and read articles. But aren't NFTs just like graphic art that people are claiming and selling?
Pretty much. Non-fungible token. It just means that it can't be duplicated. You could take a picture of it or whatever, but if you wanted to sell it, you can only sell that one. It's not replicable. It's got a unique ID or something to it.
You can verify that it's the original. Just like you can see a copy of the Mona Lisa, but not worth anything because it's just a copy. The real Mona Lisa is in the Louvre. If you wanted to buy that, it's not for sale. An NFT has that kind of scarcity to it. It's a one and only.
Being mindful is certainly a skill and very difficult to do. However, the better you are at snapping into mindful moments, the more observant of a person you are.
Click To Tweet
Interesting. This is way off-topic, but now I'm just super curious. What do you do with the token? Do you just put it on your website for bragging rights?
No, you just stick it in your files, I guess, I don't know. Just like a virtual safety deposit box. You can show people a digital facsimile of it, but you own the original. You can share with people that you own that NFT. You could sell it, and you could put it on a marketplace to sell it and make a profit off of it. If it's worth more than when you bought it, that's another option.
Like any collectible, you do whatever you do with digital collectibles, I guess, the same as you would with a physical collectible. I don't know. I haven't bought an NFT. This is just me hypothesizing. I just don't have a lot of experience with that part of the crypto world.
Me and you both are no experts. That's why I'm in the creative scene.
I want to talk to you about SNL because I think we're both fans. I'm curious, do you draw a lot of inspiration from Saturday Night Live skits, or are there other kinds of shows or programs that are very inspiring for you, maybe books or comedians and their open mic nights or whatever that really inspire you?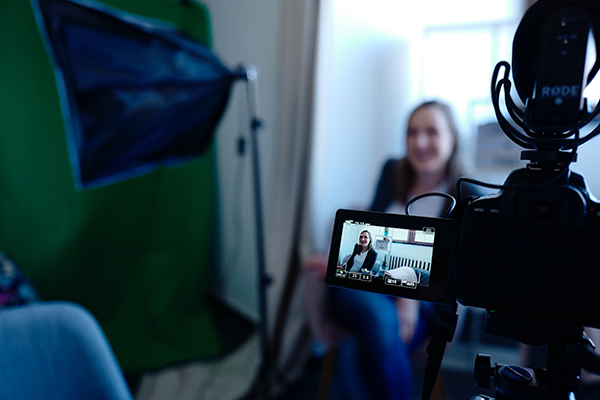 As far as SNL inspiring me, they inspired me to have the confidence to do something funny, especially as a lady. I was growing up trying to figure out what I wanted to do. When you didn't ask your parents anything, you googled everything. And so I mean, the moment I got hooked on SNL, I was pretty deep into it. Like a Wikipedia hole about, like how you can get into that type of industry. It was one of the first inspirations for my career as a creative.
As far as what inspires me, I think it's just everything around me when I have the capacity to be mindful. It's certainly a skill and it's very difficult to do. But I think the better you are at snapping into mindful moments, the more observant of a person you are. The more observant you are, the better writer you are.
That's a good point. As a writer, the more observant, the better. It's really the details. I think that we're noticing the details and then putting somebody into the middle of an experience. It's really powerful.
Totally. SNL is an experience in and of itself just like the entire process as the weeks go by. Just having that extra bit of knowledge that they only had one week to spend with this person and they had to quickly write jokes. I'm going to sound like a total nerd, but Tuesday night is their writers' night. They're all hanging around eating too much candy, probably smoking too many cigarettes, and trying to finish some scripts. But that's exciting. It's a group effort. 
Sometimes a strategy or a creative concept can be way too lofty when, sometimes, you don't need all of that. Sometimes you just need one really funny idea.
Click To Tweet
I think it's why I like Mekanism so much. It's a smaller shop. Meetings are smaller, they're more conversational. There's not a lot of divides. There's some gray area when it comes to strategists and creatives, and creatives and strategists. You could even say the same for the brand managers. I think everybody's just on a mission to find the best work.
There's an interesting origin story for Mekanism. Do you want to share what that was?
Yes. My apologies to Tom. I might butcher the story, but shout out to Tom. Tommy Means was the creator of Mekanism. He was living in San Francisco or maybe he wasn't at the time. But all I know is that he and some of his buddies are still partners to this day in different cities. 
This Tommy Means character, he was a director before everything else. His other buddies just took other positions that you needed in business. The cool thing is that it was just three friends who wanted to trick people into thinking that their business was serious. The way that I heard it was they brought in people off the street to sit around and pretend to work while they had clients come in.
They also hired somebody at the front desk who had a French accent. I think because they wanted to seem super suave. That's how the agency started, originally. It was basically going to be a group of producers, but also writers and designers who were the full package, and an editing house, of course. Instead of going through an agency and having their producers pick another director, our directors were in our agency.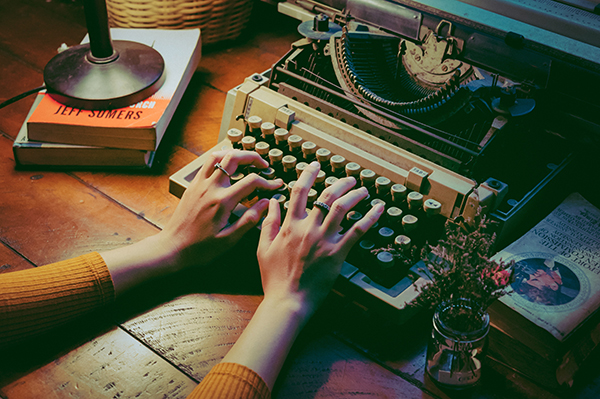 Pretty cool. It was like a little package deal. Then for some reason or another, it just didn't work out as the main thing being directors, but eventually, it turned into some cool experiential stuff on their website. Now we're doing commercials.
That's cool. Do you ever work on print, or is it all video, social, and in-store experiences?
You know what, I don't think (in my career) I've ever been put on a brief for print. It's all just digital, banners, Instagram posts, any type of social copy. It's mainly online. I think it would be super fun to write a print ad. I think you could do some really cool local advertising because they have those local magazines at the grocery store, or at least they do in Mississippi.
Okay, and do you find that there are other agencies or advertisers that have really nailed this irreverent conversational style of advertising on TV and digital, or are you guys pretty unique?
I think Mekanism is pretty dang unique. Ryan Reynolds comes to mind. What he's doing with advertising is almost like "anti-advertising" advertising, in which he's doing what he's supposed to, he's just not doing it the way that we're doing it. We're mad that we've created these rules for ourselves, but these rules are the ones you want to put a bit more elevated thought into it.
I think it would be super fun to write a print ad.
Sometimes a strategy or a creative concept can be way too lofty, when really, sometimes you don't need all of that. Sometimes you just need one really funny idea. I think that's what Ryan Reynolds is doing. I think just as far as production is concerned, I don't know what's going on over there with his people. That tight turnaround stuff and responsive, if you look at their Twitter account too, they're all over. He's got a great social team.
I have no idea that Ryan Reynolds owned an ad agency. I had no idea. I just googled this and it turns out he just sold it. He sold it to an advertising software company, MNTN. Yes, his Maximum Effort Marketing agency is now part of MNTN.
Interesting. I wonder if he's still going to be a CCO or something, or just be one of those guys who still hangs out in the office.
Okay, let's go to a lightning round. We'll just go through a few more questions quickly before we wrap up the episode.
Okay.
The difference between comedic writers and copywriters is that comedic writers report only to their boss. In contrast, copywriters report to a whole team of bosses to ensure that everything aligns with the brand.
Click To Tweet
What are some of your favorite books? You can include copywriting books, you can include fiction, anything that you found helpful and inspiring or that you've been able to use in your craft.
The Copywriter's Handbook is a good start.
That one is by Bob Bly.
Yes, by Bob Bly. That's a good one to start with just to get into the nitty-gritty and understand how to craft a line and even the importance of its cadence and rhythm. That's a good book. I'm always inspired when I read David Sedaris.
He's hilarious.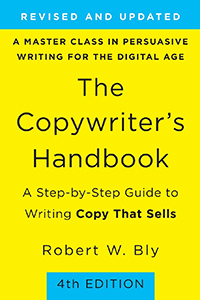 Absolutely hilarious. I'm also obsessed with his sister, Amy Sedaris. I'm truly inspired by her maximalism, as you can probably tell from my background. David Sedaris. If you're just interested to talk about somebody who has defined their voice, David Sedaris.
I read his book, Me Talk Pretty One Day. It's so hilarious. Awesome.
I gave it to my mom, and she couldn't get halfway through it. I said, "I still think I'm adopted." She's going to be listening to this. I really don't read as often as I should, to be perfectly honest with you. But another book that might interest the listeners is a book that I just recently got, and it's called The 48 Laws of Power. Have you heard that?
Robert Greene, yes.
Yes. The 48 Laws of Power. I was sold when somebody told me that the book was banned from any prisons because it might produce chaos. It might incite some violence. That's when I went on Amazon and went ahead and ordered a copy. I'm just hopping around. It feels like one of those things where I don't have to read in order. I guess I'll let you know when I'm through what I really think and how powerful I feel.
Awesome. He also wrote The Art of Seduction, too. That's a well-known book too. He has another book called The 50th Law, also a New York Times bestseller. After you finish The 48 Laws, then you can move to the 50th Law.
This dude is like the original BuzzFeed headline namer, 50 laws that will make you powerful.
We're mad that we've created these advertising rules for ourselves, but these rules are the ones you want to put more elevated thought into.
Click To Tweet
I love using BuzzFeed as a source for inspiration for books and headlines, not to copy and paste, but to just get ideas for the kinds of hooks. I'll do Google searches looking at just buzzfeed.com. I'll do a "site:buzzfeed.com" and then I'll put keywords in there. If I'm trying to find an article on the topic of sparkling water or something like that, I'll put in "sparkling water" after "site:buzzfeed.com". I find the most hilarious things on BuzzFeed that give me a lot of inspiration.
I know. They have a huge team of writers. I wouldn't be surprised if they weren't churning and burning three viral articles a day.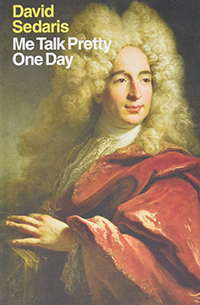 I'm sure they've been doing a lot of viral content. The company's valued at over a billion dollars. Clearly, they've figured out their groove.
Seriously. I'm all for clickbait.
Yes, as long as you underpromise and over-deliver rather than the opposite.
Truly.
Okay, awesome. I think we're out of time here. If our listeners want to check out your portfolio, work with you, where should we send them?
Send them to lamarkmywords.com. Then if you want to follow me on Instagram, I post a lot of stupid content that I put on my Twitter account that none of my friends follow me back on, so I have to put it on my Instagram account. Regardless, Instagram is your one-stop-shop for any bits that I film and find funny.
Okay, and is the Instagram handle @lamarkmywords as well?
@lamarkmywords too. You know what, who's to say there might not be a podcast drop coming up soon? Lamark my words. You can find the information out on the website.
That'd be great. I hope that you do start a podcast. I think it'll be hilarious and awesome.
I would love to.
Thank you so much.
Thank you. This was great. 
You dropped some nice knowledge, nuggets throughout the episode. Thank you for that. Listeners, we'll catch you on the next episode. Thanks for listening. This is your host, Stephan Spencer, signing off.
Important Links
Your Checklist of Actions to Take
Stop seeking validation. Do what I want to do without looking for affirmation from other people. It's easier to learn without being judged.

Stay excited. Constantly look for something new and fun within my interests. Remaining interested in my passions and hobbies can help me become successful and prevent burnout.  

Keep learning. There's no limit to the knowledge I can gain. It can be found everywhere, I just need to know where to look. 

Be clever. Train my mind to create brilliant ideas and concepts. Take note of best practices and learn from the best. 

Be creative. Think outside of the box and explore new perspectives. Step out of my comfort zone and see what else can be created. 

Be mindful. Increase my self-awareness and be intentional with my thoughts and actions. The more aware I am, the better I can become. 

Maintain balance. It's essential to find stability in my life. Avoid giving too much time and effort to unimportant activities and people. 

Find inspiration online. Many brilliant ideas are found on the Internet. Understand how other people's minds work and create benchmarks from what you learn. 

Underpromise, but over-deliver. Avoid overselling myself, but always make sure I do more than what's expected of me. It's better to impress them rather than disappointing them.

Visit Lamar Phillips' website, follow him on Instagram, and be entertained by his Tweets. Then, check out Mekanism for more information about this ad agency.
About Lamar Phillips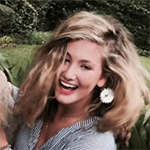 Lamar is a Mississippi-born, NYC-employed, Copywriter currently working at Mekanism. Using her gift of gab, a knack for finding the funny, and unadulterated curiosity, she's found her way onto some pretty fun projects. Or at the very least, she's found her way of making "meh" projects more fun.