Today's guest, David Jenyns, is on a mission to free business owners around the globe from the operational trenches.
David's entrepreneurial journey began in his early twenties when he sold Australia's most beloved sporting venue, the Melbourne Cricket Ground. Since then, his business experience has spanned from franchising retail clothing stores to founding a digital marketing agency, Melbourne SEO Services. In 2016, he successfully systemized himself out of that business, hired a CEO, and stepped back from daily operations. Through this process, he became a systems devotee, founding SYSTEMology.
In this episode, we talk about systems in business as well as in publishing. David discusses the inspiration for writing his book, SYSTEMology, and where the book fits into his marketing, funnel, and retention strategy. He also addresses the advantages that self-publishing has over traditional publishing in terms of ownership, marketing, and retaining control over your publishing timeline.
If you're an author, entrepreneur, or simply someone who loves hearing about entrepreneurial journeys and success, this episode is a treasure trove of insights for you. Buckle up, as we venture into the captivating world of David Jenyns and his passion for systems and processes.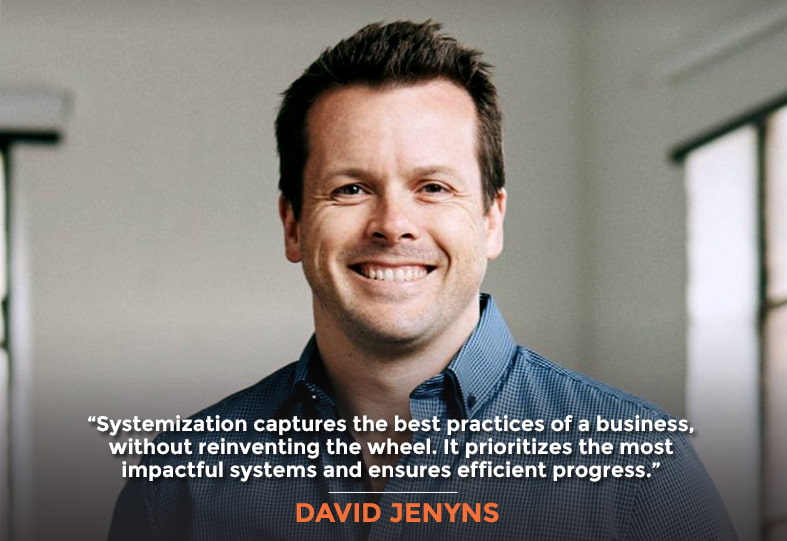 In This Episode
David, it's so great to have you on the show.
Thanks for having me.
We know each other from different things. One of them is Michael Gerber. You were helping him. He's the author of The E-Myth, The E-Myth Revisited, and Beyond The E-Myth, really profound books on building systems and creating scale.
Please share some background about how you got involved with Michael and how you came to have the E-Myth in your life and business.
Yes, it came to the forefront for me. Shortly after, we found out we were pregnant, and I was right in the center of my digital agency, working incredibly long hours. I don't want to be that dad who's always too busy, doesn't have time to hang out with the kids, and is always thinking about work. 
I intuitively knew systems and processes were important to build an agency that worked without you.
I intuitively knew systems and processes were important to build an agency that worked without you. Working in the digital agency for over 10 years, I thought, "Well, this business is a little bit different because Google's always updating its algorithms, and how can I put systems and processes in place because they'll get out of date?"
We're a creative agency. I thought, "My team's not going to follow systems and processes, so what's the point of putting them into place?" The business was too complex. I built this business that relied on me.
I started to test many of those assumptions, focusing on the systems, promoting the lady who became our CEO. I stepped out after we had our firstborn, took some time out, and reevaluated things. She took over from that point, allowing me to change my thinking about business.
What was funny in that little pocket when that happened was I got an email from Luz Delia Gerber completely out of the blue. I didn't have any connection with her. All the email said was, "Call me." I'm in Melbourne. She's obviously on the west coast.
It was the first thing in the afternoon for her. I hopped on the phone and called her, and then she said, "I looked up and came across your book, Authority Content. I don't even know how I came across it. I just happened to be watching it on YouTube. Before I knew it, I had headed down this rabbit hole. I love the work that you're doing. Have you heard of my husband, Michael Gerber?"
I said, "Of course." I was a little bit starstruck at that point. She said, "Well, he's coming up to wanting to launch the last book in the E-Myth series called Beyond The E-Myth. For the first time, we don't want to go through HarperCollins. We would like to self-publish to have control over the full rights. I'm looking for someone who could help launch the final book."
I said, "Well, I don't do book launches." She said, "I just love what you did. Can you do that for Michael?" At that point, we'd built up the business where Melissa was running the day-to-day operations and took a little time out for the family for the firstborn. Then I dove straight into this project to do the book launch for Beyond The E-Myth.
That was a wild experience working closely with Michael and the team. The book launch was a great success and helped ignite my passion for systems, processes, and small business, obviously getting immersed in the E-Myth world. Shortly after that, Melissa kept running the digital agency, which was the birth of SYSTEMology.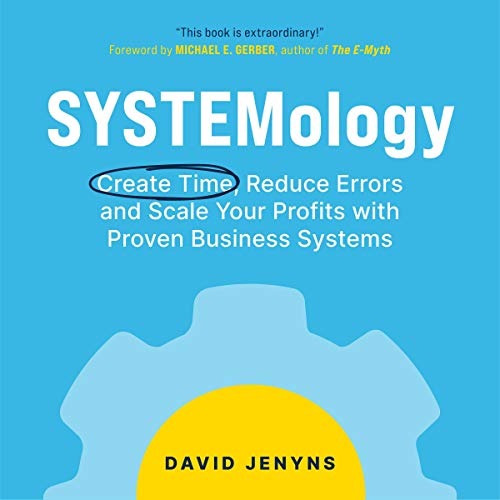 What is SYSTEMology? What are your sweet spots?
We work with business owners, typically between about 5 to 30 staff. Before they have real systems or processes, the business owner is still across many different functions. They are often the bottleneck or may have some real key person dependency.
The work that we do is really to help them capture best practices. It's not about creating and inventing new systems. It's about going, "Who already does these tasks the best? Let's figure out what they're doing." Then bring everybody up to that standard, "How do we apply the 80-20 rule and only identify the biggest, most impactful systems and work on those first?"
We work in a few different ways. Sometimes there's an online program or a group program, or they work one on one. We've built out a network of what we call certified SYSTEMologists.
What does it take to get certified?
You start with three-month core training, where you work closely with me. We meet every week, and you get paired up with a buddy. We have an online portal that teaches you all the material. Then we meet for the live calls; it's more about facilitation. Meeting with the buddy is about drilling, practicing, and ensuring you feel confident with the material. 
SYSTEMology provides clarity and simplicity for a business. It's a powerful tool that conveys our processes and makes them easier to explain to others.
Click To Tweet
Then once you know that then you get a couple of case study clients. You apply the method to that business, submit those for review, and get certified off the back. We introduce you to our world and feed leads.
Awesome. Where does the book SYSTEMology fit into your marketing, funnel and retention strategy?
The two businesses for Melbourne SEO, which had Authority Content, and now SYSTEMology, it's like the linchpin for the business in that it just articulates. It was a way for me to clarify and simplify the work we're doing for whom and what the steps are. It's a great way to introduce people and say, "Hey, here's what we do. I'm going to reveal everything. I don't hold anything back."
If you want, many people take and run with the book and implement that just in the business with no support, but invariably, many people start down the process and then go, "I'd like a little bit more help here. How can I go a bit quicker?" Then, off the back end, we've got all the products and services to help the do-it-yourselfer, the one who wants to work in a group, or someone who just wants it done for them.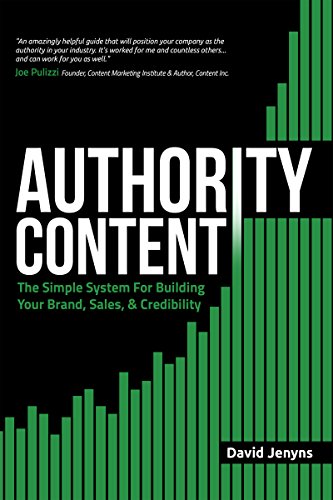 It is the center of all of our marketing now. I focus heavily on how to get the book into the hands of as many of our ideal clients as possible. That's running Amazon ads, doing joint venture partners, giving out books, and running Facebook ads. It's all about getting the book out there. That is the best pre-sales tool we've got.
Yeah, and you've self-published it. You have a lot more ability to use it in creative ways than if you had a traditional publisher.
Yeah, that was a big part when I was also working with Michael Gerber. They wanted to maintain their rights. I did it with Authority Content, but I didn't appreciate how important that is until I did SYSTEMology, because I'm a marketer. I can market well. I could do things and stretch the boundaries, more than many traditional publishers would be comfortable doing and some authors who don't have that background.
I was primed to go well, "I can take over that chunk that many traditional book publishers do and then drive it to free chapters and chop it up into little bits and different ways." We get endorsements out, and the way that we did all of the pre-marketing and getting people on board. We would just be unable to do some things with traditional publishers.
What would be some things that are more outside of the box or novel that you've done with your books, like with endorsements and advertising, that wouldn't have happened if you had a traditional publisher?
When they're working with a traditional publisher, some authors that I was chatting with, it's almost like they were expecting the publisher to do that work, when really publishers want you to drive a lot of that. Knowing I don't have that I can lean on, I will have to do all of this.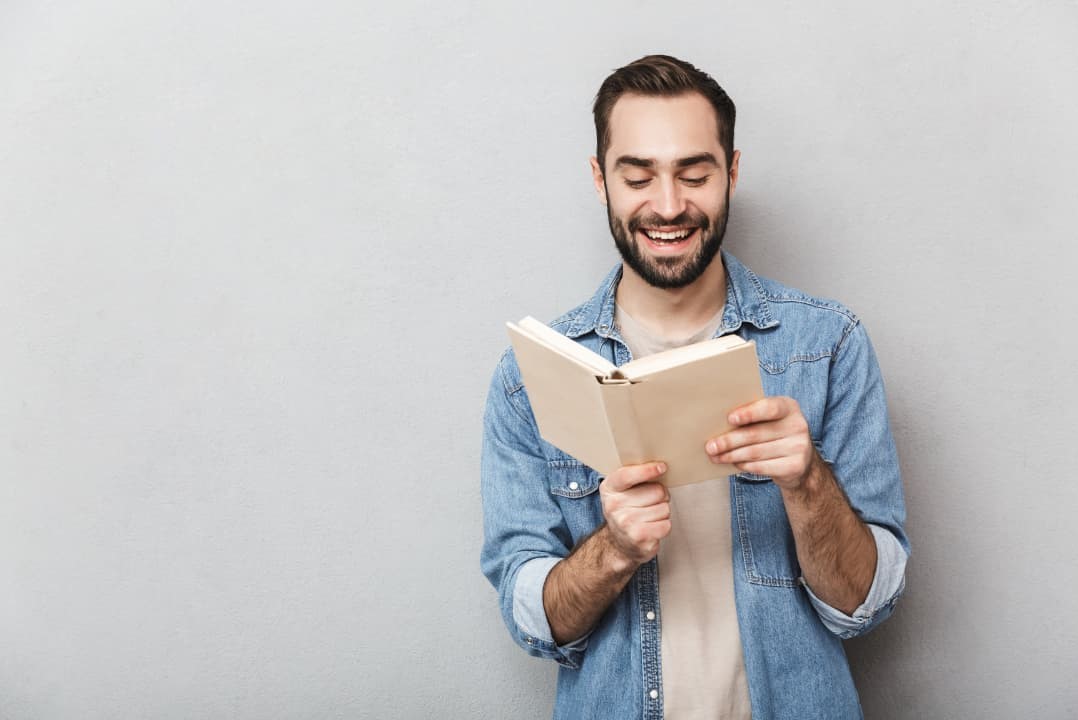 Then it was about creating a complete marketing plan, where we start thinking about how to engage the audience as early as possible and get them involved in reading pre-copies of the book and helping with the cover and figuring out what the tagline will be like a straight team in a private Facebook group, where we started to get very early engagement to get them on board and bought into the work that we were doing.
The earlier you get people enrolled, and they support that, when the time comes for the book launch, it's much easier for them to go, "I am going to jump on Amazon and post that review. I am going to share this with the different communities." It started about four or five months after the book launch. I was just starting to build that and have the ability to send out these pre-release copies.
Some traditional publishers are particular about letting early digital copies go out and watermarking. They do a bunch of stuff, sometimes that just introduces a little bit of extra friction, lowering the chance of getting some of those early adopters involved. Building that up, then once you got that initial group, start to do the outreach to some of the bigger influences. 
The powerful launch pad of marketing can ignite a spark that allows a brand to excel. While an audience can drive success, our strategic efforts serve as the fuel that accelerates momentum.
Click To Tweet
You got to experience that firsthand. When I was working with Michael, we asked you if you would love to interview Michael and talk about the new book. You're quite gracious to help with that, but that next tier is thinking about the key players and influencers you can start connecting with to help get the word out.
Then you layer on. There's some organic marketing there on some of the different channels on social media. Then we also did some paid as well, where we would be running some Facebook ads and remarketing ads. We did some YouTube stuff. It's trying to fire many arrows, and then some will hit.
Once you get a little whiff of ones that are hitting, you double down and try to do more, but it feels like you've got an orchestra going on, and you've got the conductor up the front. You do all this planning. Then when it comes down to launch day, it's like fire the arrows, fire the cannons, send the infantry.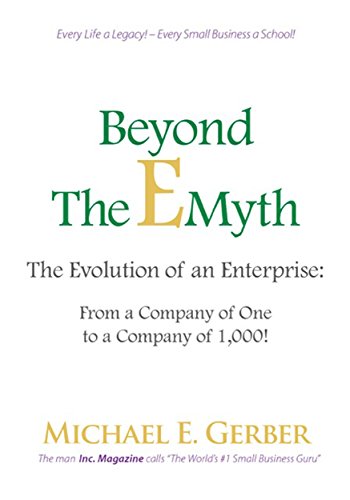 It's that final little push, and the game is released with the book launch. You get enough attention on a book early. Then Amazon starts to notice, and their algorithm kicks in. They promote you to their database segments that say 'New and Noteworthy' because you've over this hump. That's a big part of what pre-marketing is all about.
You've done well with Amazon. I'm impressed with 531 ratings and an average of 4.6 stars. That's for SYSTEMology. You also have an audible version. Did you narrate that?
The audiobooks that I like most are the ones that the author reads. I read it. He read the foreword. Then there's a cameo from Luz Delia. 
The audio experience is quite a nice little journey. It's the stats. It's hard to know because we do Amazon ads, and I'm running ads for the main book. But the way that their ad engine works, the audiobooks separate, so sometimes it's a bit hard to see, but by sales, we're making just as many audiobook sales as physical book sales.
That's been a great medium, and a lot of people listen to the audio, then when they outreach, there's an extra level of connection that happens because they've heard my voice. We've spent five or six hours together reading the book to them, so it's been another key to our marketing.
How did you end up with so many reviews?
A combination of things. At the guts of it, you have to write an exceptional book. You can't gain the reviews and continue to gain them if you've got an average book because that starts to show up and then brings your average down. That's step number one. Then step number two, there's a big push at the start.
One of my biases is that because I started as an SEO, I always defaulted to free organic traffic.
A lot of authors go wrong. They sometimes abandon their books. They don't think about the marketing campaign that happens after the launch. They go through all of this work of writing the book. Some authors don't even think about the marketing plan after they've done the writing, but it is a marathon, not a sprint. You write the book, do the first market, and then continue to market afterward.
We've got a couple of campaigns. Like a systems person, we narrow down a handful of campaigns we run daily to get book reviews. Things like outreaching out to people who've reviewed business books and saying, "Would you be interested in SYSTEMology? I'll send you a copy." Finding YouTubers that review books, sending them copies, and going to our database has grown, and continually going back and asking, "Hey, have you posted this? If not, it's incredibly helpful." There's no shortcut here. It's consistency.
I need to think about what you're saying here. In relation to what I'm launching this year with my co-authors is the fourth edition of The Art of SEO. It's now in production. I put in a lot of time getting endorsements, but we got a foreword from Joost de Valk, who's the creator of the Yoast SEO plugin. 
I got that handled, but I don't have a launch strategy. I don't have a post-launch strategy. I don't have many people to reach out to get reviews for Amazon. This was just for the endorsements in the book's front matter. You've done a lot of good stuff with your books and Michael Gerber's book. I need to model some of this.
I've got a couple of videos where I walked through pre-launch and what the strategy looked like and post. I can send those over. They'll be quite helpful. 
SYSTEMology begins with process documentation to build a thriving systems culture for success. It emphasizes the importance of fostering a culture that embraces and follows systems.
Click To Tweet
Some books don't have a launch strategy and still do incredibly well. Sometimes they're sleepers, though, like they'll launch, and it might take years before they take off. From memory, Influence by Robert Cialdini was one of those that were launched but didn't hit the mainstream. Then it does.
It is possible to have something take off just by the audience, but what I'm trying to do with the marketing thing is like lighting a fire underneath it to get it going. Once you reach critical mass, you make consistent organic sales on Amazon. You're getting extra fuel for that. It's good for positioning. It's not necessarily a requirement for a book to do well, but it gives it a nice launching pad, assuming it's a great book.
Yeah, that's great advice. You mentioned you did some Amazon advertising and Facebook advertising. You probably have done some Google and YouTube advertising. What budget would you recommend to an author putting out a book they aren't expecting to be a national bestseller but may want to sell more than just a few thousand copies? What budget and how would you deploy it? Would much of it go towards Amazon, or would it be split evenly between all those platforms we just mentioned?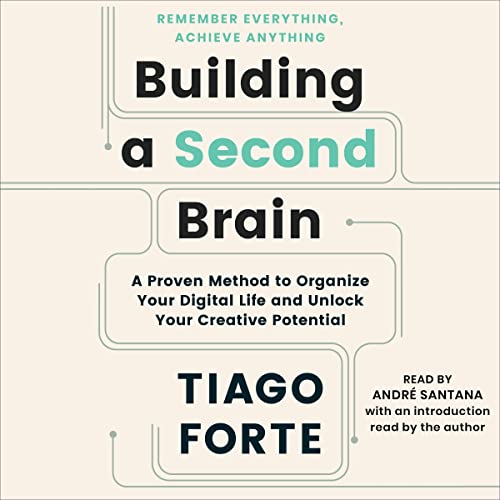 One of my biases is that because I started as an SEO, I always defaulted to free organic traffic. It was only later in life that I was like, hey, paying money to get eyeballs is also a good strategy. I'm always really conservative with my spending regarding running paid traffic.
Getting on Amazon and running ads for the book is great. It's a marketplace where book buyers are there, and they're looking for books, and you can bid on similar and alike books. That's a strategy there. It takes time to build up the campaign over there. You'll start with $500 a month, then it'll get to $1000 over time.
It's not like when you think of Google AdWords, where you can quickly drop a huge budget. The advertising engine is still young and cake, and you must scale up for it to work. From Amazon, slowly building it up, finding someone who can work on that, that's how I approach that.
For Facebook, when we launched, we just dropped money remarketing. There's about $5000-$6000 that we did remarket through to an existing audience. That was to give the initial push and to get it on everybody's radar, but then we turned it off after the launch.
It wasn't until we built out a book funnel that we came back and turned it back on. We bought the book at a really low cost, including worldwide shipping. Then you buy the book, and once you do that, you get an upsell off the back end. Then that got them into a small home study course.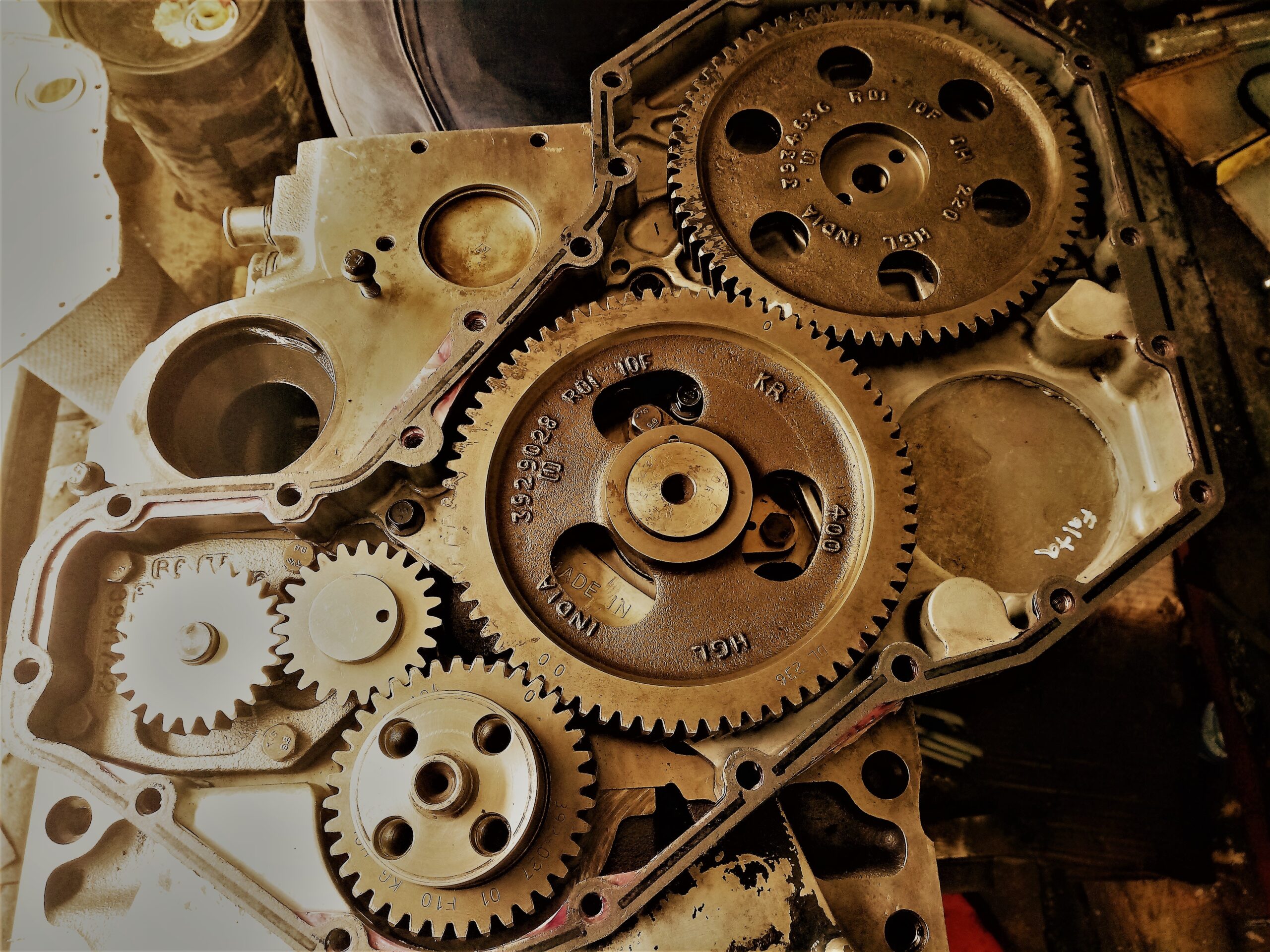 Not that I needed it to be a fully self-liquidating offer and profitable upfront, but I didn't want to lose a truckload of cash. It ended up working out after we got that book funnel going. This is probably why we had the funnel. We've turned it on and off, but it costs about $25 to $30 to sell a book, but that's also a good quality lead, where we can then engage, get them into our funnel and introduce them to other products and services.
Similarly, you can drop a lot of money very quickly on YouTube. It is a little bit of a black hole. It is a bit of a branding thing. Generally, for the book launch, I suggest a few grand and again, it's just a remarketing play. Most of what I suggest upfront, rather than going to a cold audience, I would mainly drop pixels everywhere, whether it's your Facebook pixel or Google pixel so that you can at least hit people in your world.
For marketers, Twitter's a good space.
That's where I'd start. I dabbled with LinkedIn ads, but they were expensive. We didn't have sales firing. We never explored that.
Yeah, we did not get any real returns from LinkedIn advertising. When we tried it, it was disappointing.
Yeah. Twitter's the other one I might explore more these days, mainly because Elon is shaking things up again. Their advertising engine has gotten better. You're able to target better. There's a bit of a buzz on there, assuming your audiences are there. For marketers, Twitter's a good space.
Yeah. I like Twitter a lot more now that Elon is in charge. He certainly had a list of banned words from 2012. If any of those words were in a tweet, then the reach of that tweet was massively downgraded. He removed that. Censorship was alive and well up until Elon bought the company. 
Yeah. It's a great space now.
Why did he come into the headquarters when he bought the company carrying a sink? I only got it because the Babylon Bee interviewed him, and they talked about it. It's a pun. "Let that sink in."
Love it. He's like the ultimate troll.
I haven't tried Twitter advertising, but I'm open to it. What about lowering the price of the ebook version on Amazon to $0.99? Did you do anything like that?
There was a period at the start because it was about reaching and getting it into as many hands as possible for that initial launch. We did that on launch to help with the new and noteworthy status.
I'm trying to remember. I did it for Authority Content, and we also did it for SYSTEMology. It's a strategy I would look towards. That gets you more excitement and buzz, a reason to act now because you can put a deadline on when that happens.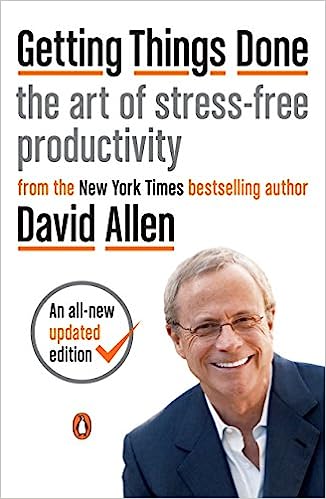 There's a lot of debate initially on whether or not we should do it free for the period. That's another option, but it's not my recommendation to do it free for launch because I see some people do that, but I believe they've got two listings. When it comes to the rankings, where free books are separate from paid books. Ultimately, you're going to go to a paid book anyway. Long term, you want to be ranked and have all of your stats on the paid side, as opposed to the free side.
What strategies and tactics worked for your book launch and post-launch and for Michaels that also can work well for promoting your podcast?
Yes. I had our Business Process Simplified Podcast for the podcast, and we ran it briefly. The way that I used to do it was I would run a summit. I do like fifty interviews all in one. Then we would drip it out over a year. We like to have a big event, which would become the feeder of the podcast. It was about the start of COVID.
In my podcast, we have taken a holiday for the last few years. I'm just starting now to think about reactivating it. I think about where the listeners are and how we are connected. A colleague recommended us, and I'm popping up on other podcasts. If you've got a podcast appearing on other podcasts and where your similar audience is, you can reference I've got a podcast where it makes sense.
Some swaps work quite well, like the work we're doing now is on YouTube. I'm just starting to think about this. It's early days marketing strategy, not confirmed. But thinking about other similar podcasts or YouTube channels that are similar in size, similar in audience and getting them to interview me then to interview them, that's a strategy that will probably head down, but I don't have to think of a particular strategy from the book launch.
Marketing should occur 24/7. Marketing should identify core strategies and streamline systems and processes. A delegated team member should control marketing campaigns.
Click To Tweet
For example, do some Facebook ads, like you did for the book. You might do it for podcast episodes. I have not done any paid advertising for my podcast. I don't have a direct funnel that takes a podcast listener and turns them into a client. It feels like a waste of money.
Yeah. I did it once when I engaged an agency here in Australia to run ads for our podcast. We did it for about three months. The work that they did was they took the episode, chopped it up into little pieces, and we had little bite-sized snippets of different episodes. Then they would write ads and run them through Facebook. They would write each ad using the different interviews to identify other hooks. Then they were going into these cold audiences.
They measured success for us by showing us the growth in our listeners because we could measure that. The only thing is nothing happens in a vacuum. We were also doing other marketing. I'm emailing my list. We've got the book. We've got many different things where it was hard to isolate and say, "The reason for the growth in this podcast is because of the agency's work."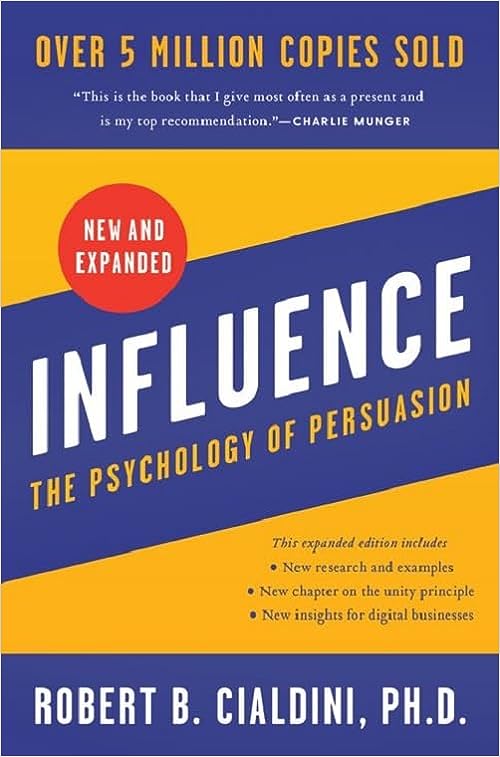 Then, similar to you, we started to think about "Who was listening to this? Are we going to get some measurable ROI from the effort?" I found a lot of existing clients, and people already in the world loved it. They would listen to the podcast. It was a great way to continue engagement and keep us in our world, but I wasn't as convinced about how it would reach new audiences, get mean, and encourage them to buy.
It just came down to the end where it was so gray that they couldn't measure it properly, other than this one number on growth. I was like, well, that's not enough. We're spending a few thousand dollars every month, and we've been running it for a little while here. I'm not seeing anything I could confidently say, "Yes, this is working." Then we ended up abandoning it.
Yeah. Could you walk our listeners through how you came up with the name SYSTEMology and Authority Content? I know your story about Authority Content because I watched your interview with Founder Magazine. If our listeners could hear that, that'd be a fun story.
There are two different strategies here. For Authority Content, when I was knee-deep in the SEO world, I thought about exact match domain names and what people would be searching for. That was the biggest influence with the Authority Content stuff. 
Whereas when you think about it, SYSTEMology, it's a very different strategy. It was quite brandable. I liked the way that it rolled off the tongue. I wanted to define this word around studying systems and processes in organizations and organizational efficiency. I liked that part of it. I was thinking about branding.
You want to be building authority and expert positioning.
Then I had a colleague who we were bouncing around with some names, and he just happened to throw out SYSTEMology. He threw out another one, "Methodology." Then we just played around with a few of these different names. Often, I feel it's important to the business once I find a name like this.
From a marketing perspective, I'll go out and then seek out the domain name. Sometimes I'm lucky, and it's not taken, but sometimes I'll have to go out and pay $5,000 or $10,000 for the domain name, but if it's so central, "Well, I'm going to write a book off the back of this, it's going to be central to the way that I build this business. We are going to be saying this word all the time. That's what makes it important." 
I want it to stick in people's heads the word SYSTEMology. We certify people, and then they love to say, "I'm a SYSTEMologist." It bonds them to the brand, which becomes a real part of their identity. There's a bit of thought that went through that. 
Then we just landed on SYSTEMology and researched to get the domain name. I can't remember exactly how much I paid for it, and I spent at least $1,000 to get it. In hindsight, I love it. They'll be able to sing it from the rooftops for years to come.
Yeah. For Authority Content, you had to buy the.com after-market as well. Somebody owned it already.
Yes. I know because that book is now about seven years old, and I would have bought the domain name a little, so I can't remember the exact details of what I paid for it and how I found it. I played around with things like content authority and authority content. I was quite lucky, just fortuitous. I got Authority Content just before Google made many changes and rolled out all that EAT: expertise, authority, and trust. I got that just before Google launched it. 
Then it fits well with the brand to say that Google's talking about this stuff. You want to be building authority and expert positioning. It was just the right timing. Thinking about the right thing, landed on it and got the domain name, Google came out with their thing. I was able to own that. I probably didn't push it as hard as I could because that's a category we could have held. After all, we were quite early to market with our thinking in that space.
Then how do you incorporate AI into what you're doing? Because SYSTEMology is building systems and systemizing the activities of an entire company? It's going to be revolutionized by generative AI. What are you doing with that?
There's a whole bunch of thinking I'm doing in this space because I try to think classic skate, whether the puck is going nowhere it is, and I think about our SYSTEMologists. I suggest ensuring we stay in front of what's happening because the documentation of systems and processes could get commoditized very quickly. 
You can already take transcripts of recorded systems and processes, feed them into ChatGPT and help to generate some of the process. As part of the SYSTEMologists' work, we think about systems. It's more than just having a documented process. You need to build a culture. Because unless the team is following the systems, unless this is how we do things here, that doesn't matter. 
For the SYSTEMologists, we're focusing more on building that culture because that helps protect our work, regardless of what AI does.
For the SYSTEMologists, we're focusing more on building that culture because that helps protect our work, regardless of what AI does. That said, we also need to lean into AI heavily. There is a sweet spot because, with the right team members, AI makes them work more quickly and efficiently. 
Systems and processes are a step-by-step sequence to get things done. We talked about identifying the key systems in a business identifying the 80-20, what are the key ones that drive, and then we doubled down on generating those systems. 
Those systems are step-by-step documents on how things are done. As AI gets smarter, those systems could prompt AI to execute things. An SYSTEMologist is like a prompt engineer, where at the moment, you've got the team member doing the execution. However, you will still need someone to identify the essential systems and what needs to be done.
How do we break that down into a process? Then that can be fed in somewhere. Then already, chunks of those systems are now getting executed by AI. With Authority Content, that's an area I've done a lot of thinking around and creating systems and processes. AI is ripe and prime to disrupt how we do our Authority Content. 
In a nutshell, Authority Content is to run some event, a webinar, or a live workshop and chop that event into lots of little pieces. You've got video and audio from it, then syndicated across the web, loaded to YouTube, got all over your socials, and sent to your email. Now there's all of the marketing, content, and copywriting piece perfect for AI to step in. 
You chop out one of these videos, you take the transcript, and then with the right pre-prompting, and that's the secret with things like ChatGPT is you want to use pre-prompting to say, "Hey, ChatGPT, this is my target audience. This is my writing style. These are my values. Now I want you to listen to or read the transcript from this video. I need you to write me three tweets that hit different market appeals that speak to the target audience that I've just identified for you."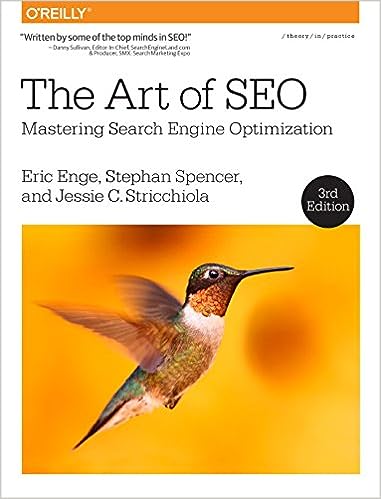 By doing that stuff, we've accelerated, and you'll see it on our YouTube channel. We're picking up the momentum and speed at which we're putting out high-quality content. You still need someone to sit over the top, though. AI at the moment, and maybe this will change, is like an apprentice or a university student, and you need to guide them, direct them and tell them exactly what you want. 
"That's not quite what I wanted. Can you have another go? Can you rewrite this? Or can you make sure that you put a few more emojis in? I need some hashtags in there as well. You need a quality team member to sit over the top to look at the output and then ask for the refinements."
We have created a great system for Authority Content, where a virtual assistant can come in, follow several prompts, and pre-populate a Google document, which is 80% of the way there. Then the copywriter steps in and does the final 20% just to make sure it's all nice and tidy and ready for publication, get our thumbnails done and those sorts of things.
Now that I've proven to myself that that can be done, "Where else in our business can I apply this same type of thinking?" The content makes sense and is obvious, but I realize everything looks like a nail when holding a hammer. 
I'm a marketing guy. I go to ChatGPT and ask marketing questions, but if you come to it with a different mindset, you will ask different questions. I've already started to see that with the brain of my system. I asked different questions, but there are probably other areas—HR, finance, management, and other sites that we haven't yet fully explored. I'm getting excited by the area and how systems fit into it, and I am still exploring.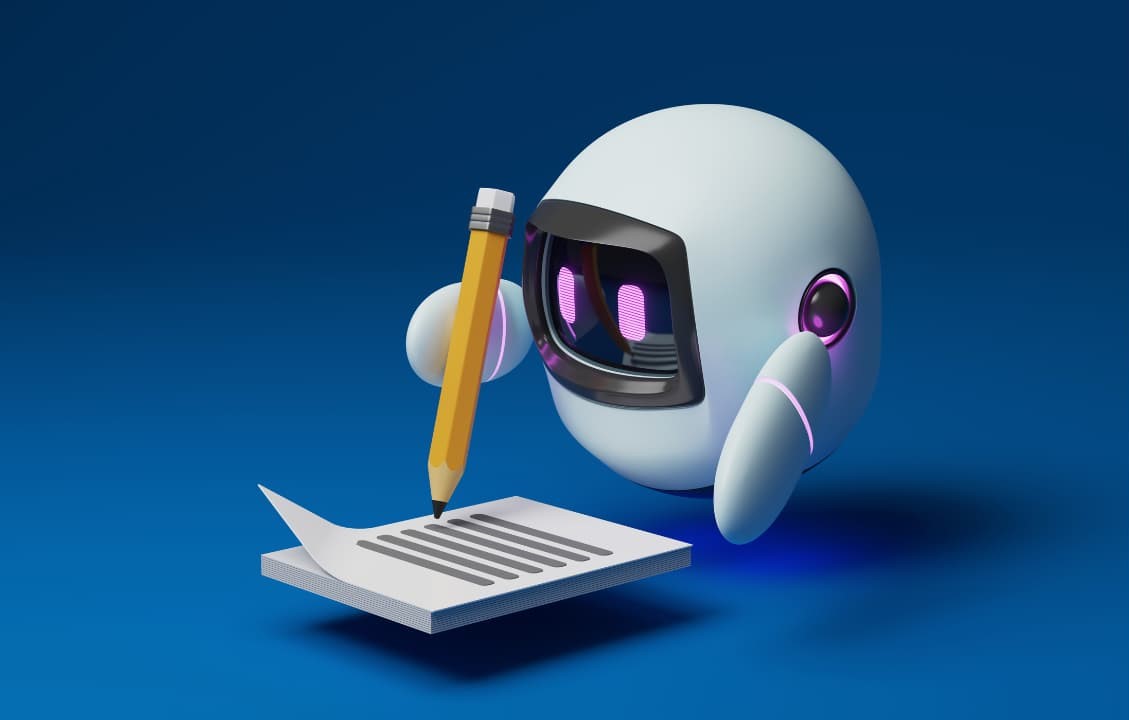 There may be an opportunity to have a ChatGPT SYSTEMology plugin like the show notes plugin. You feed it the episode that you need show notes for. It will turn that episode into a show notes page with timestamps and the whole synopsis of the episode, and key learning points.
That's a tremendous idea.
You could accomplish that with a really good prompt, but to have it as a plugin makes it easier. You could apply this thinking to what you do with SYSTEMology. Alright, so we're going to put a lot of smarts into our ChatGPT plugin. That will also protect your IP.
I love that. I will explore that because we have a lot of IP around our approach to systems generation and thinking and a lot of work that the SYSTEMologists do. That would be a good idea.
Systems and processes are a step-by-step sequence to get things done.
Do you have any relationships with other organizations, like partnerships with waywedo.com? They have a lot of standard operating procedures that they've documented.
We have a few colleagues in the space where it's almost like from the outside looking in, you would go there's competition, but behind the scenes, we'll have informal catch-ups, what's working, what's not, a little bit of a trading story. I do have a little bit of that. We happened to develop a SaaS platform called systemHUB, a place to store your systems and processes. That's called systemhub.com, but that fits into the ecosystem. 
A big part of what makes us unique is that we're not just the software. We're the thinking behind it, and then we're the SYSTEMologists. We're more like the Apple rather than the Microsoft solution. We've got all of these integrated pieces around the software, the thinking, the support, the community, the training, to create, hey, how do we go from, I don't have any systems and processes in place to I now have the base level of systems and what we call minimum viable systems.
That's really what you're looking to achieve. That is a big part of what makes us unique. The software is on its own. Someone just doesn't need another tool. It's funny, though. That's where people get started. They sit there and think. I will be a systemized organization if I get this software to have my systems and processes. Then very quickly, they just realized it was a shiny object. There's much more to building a systems-driven company than having the SOPs in a folder somewhere. That's the reality when someone gets into it.
Yeah. Are you familiar with Building a Second Brain book?
Yeah. I watched a YouTube summary of that. I haven't read the book. I think he uses a lot of Notion, maybe if I remember correctly, or maybe Evernote.
We'll be agnostic. He's got a whole set of frameworks. There's the CODE Framework, the PARA Method, and so forth. You could use Notion, or you could use Evernote, or you could use Roam. There are different use cases for other things. A to-do manager might use something like CODE, but he might use Notion to capture notes. He might use the Readwise and Reader apps from Readwise to keep track of bookmarks. It's a whole methodology that's good. 
A big part of what makes us unique is that we're not just the software. We're the thinking behind it. We're more like the Apple rather than the Microsoft solution.
I just interviewed him for the second time. I had him 2019 before he released the Building a Second Brain book. This was on my other podcast, Get Yourself Optimized—really good stuff. I highly recommend his book and his course. He's got a foundational course, and he also does a membership site with regular ongoing cohorts. Take his course in a more interactive environment with trainers teaching different aspects. It's really good and worth checking out. 
It's a few different pieces. I grew up underneath David Allen's school of Getting Things Done.
There are nearly two pieces, the way that I like to think about it. One, just get it out of your brain and down somewhere. You create space to think. Then the second bit, I don't focus as much on getting it out of your brain and validating as a business owner or entrepreneur, validating ideas because you have the idea. You have to run with it to the point at which you get it to a bit where it's proven. It's worth making recurring. 
It's almost like that's getting it out of your brain, and often they're once-off related tasks. Then I think of it further: when must we make it repeatable and delegatable? Identifying and capturing from that big pool of everything to go, what are the things worthy of pulling out of that pile and potentially delegating and making it consistent? That's where I do a lot of my work.
Yeah. That's good. My strength is getting stuff out of my head. As David Allen said, "Your brain is meant to be a factory, not a warehouse."
Yes. I love that quote. I haven't heard it for years.
I don't want to remember to pick up the milk scenario. I want my brain free to ideate, strategize, problem solve, and create, so that's not going to happen as well if I'm juggling a bunch of to-do's in my head, not in a trusted system. I excel in getting into a trusted system where I fall, where I then take that trusted system and process the actions and decide. Is this a project, area focus, next action, or maybe waiting for? Who do I assign it to? What deadline? What's the context?  That's a big thing about GTD. 
Your brain is meant to be a factory, not a warehouse. – David Allen
Have you read Rocket Fuel by Gino Wickman?
I haven't read it, but I had Gino on my other podcast, Get Yourself Optimized. 
It's a recommended book. It's a lot about the yin and the yang. He talks about it as a visionary and an integrator. Michael Gerber talks about it as the manager and the leader. It gets trying to figure out who is that yin to your yang because what you spoke of is common with business owners, founders, visionaries, and big-picture thinkers. 
It's trying to figure out what the interface is with going from idea to handoff to execution and then passing that responsibility, but that's the age-old challenge for the person who has fantastic ideas. I bet for you as well. They don't stop. You probably have ideas all the time. The more you clear it out, the more space you create for the next idea.
I have over 5000 items on my to-do list. It's a bit crazy. It's certainly untenable and not workable. I do have to winnow that down, but I could declare to-do list bankruptcy, but to this point, I cringe every time I think about doing that.
There'd be so much gold in there as well. I'm sure there'd be some noise and consolidation here or there, but then you wouldn't want to get rid of the gold nuggets in there, either.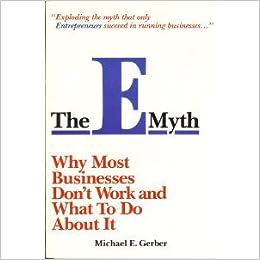 A bit of a packrat when it comes to my ideas. Anyway, we're running out of time. To wrap things up, you could share some examples from a marketing perspective that you and your team of SYSTEMologists were able to systematize in terms of recurring marketing activities. What are some of those things in the results you achieve from doing so?
Yeah. With marketing in particular, many people think it's a creative endeavor. They're reinventing themselves with every new campaign and running a particular thing. Next month, they're onto the next something. They don't get the lifetime value. Depending on the team size, sometimes, when a company gets busy, they stop thinking about marketing because they're doing the work. Then when the work dries up, they start thinking about marketing, at which point, it's too late. 
Marketing is a function that needs to happen 24/7. The only real way to do that is to identify some core strategies, get the systems and processes dialed in, and then have a team member responsible for executing that. Every business is different when it comes to what those strategies are going to be. 
We always start with what's currently working. How do we make those repeatable? Where are you getting leads at the moment? Then who does that when it's happening? Let's watch what they're doing. Then create the process from that. Sometimes that's LinkedIn outreach and connecting with people through LinkedIn. Sometimes it's an outreach strategy to get someone onto a podcast. Sometimes it's creating the podcast and bringing a guest and the whole production and syndication.
The more you clear your brain, the more space you create for the next idea.
Sometimes it's content marketing. Sometimes some of the systems where if you're working with an external provider, let's say you may be engaging someone to do your AdWords or maybe you're engaging someone to do some Facebook ads, and it's slightly outside of your core, we don't tend to systemize those over because that's the job of the contractor that you're employing, but what you might systemize is your interface and engagement with that contractor. 
You're going to have a monthly meeting with them. What is it that you talk about in that monthly meeting? How do you determine if they're successful or not? That might become a little system you bottle, so it is a matter of when the SYSTEMologists work with the client. They identify what's working, and then they double down. 
That can be varied. It can be anything from running trade shows to advertising in newsletters. There are so many different marketing strategies and little nuances depending on industry, the strength of the business, what positioning they've got, and those sorts of things. Many can cherry-pick a couple of strategies that we use internally, but even, like I said, from a client's perspective, it's hugely varied.
What's an example of something internally that you've systematized?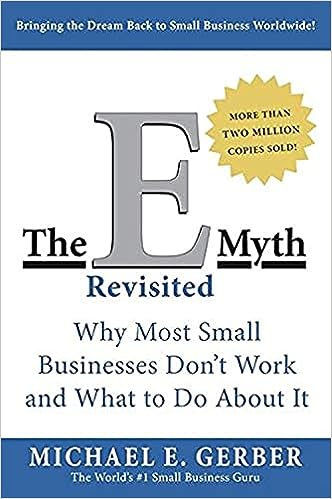 Yeah. The Authority Content one is a really big chunk we just talked about. Another one we do is having these campaigns where we identify a target list of people that meet certain criteria of something we want to do. Firstly, there's the systematization of the generation of that list of people. It might be podcast outreach to get on to other people's podcasts, where we build a certain list of that, and that's a little system in itself.
Then there's the system of writing outreach emails or the messaging that will go. Then there's the actual systemization of the execution of that where those first messages are sent then someone has to monitor that inbox. The first bit is all systemized, building the list, doing the outreach, that first message, but then you need the real human on the back end of that. Once those responses start coming in, engage and respond.
Once you get that, as a strategy and understanding of those pieces, you can plug in anything. Like I said, podcast outreach, but it's celebrity outreach. It could be YouTube video blogger outreach. Once you figure out that system, you can plug anything in and start going. We'll often test two or three campaigns and go, "This one's working. Let's now chunk this out. Let's always do this."
For example, the podcast outreach for us is now a system that we just run consistently because we tested it in that initial phase, and it worked. It was good for us. Well, now let's do it all the time. It's about collecting those types of campaigns.
Right. I would imagine that with regards to podcasts, you could systematize in the prospecting part of this, for which shows you want to get on looking at other very prevalent or prominent guests who are on so many other shows, like John Lee Dumas gets on tons of shows when he's promoting a new boo. You could reverse engineer all the shows that these folks have gotten on and then pull from those the ones that would be a good fit for your target client avatar and toss out the rest. That could then be aggregated, categorized, and prioritized. There you go, there's a system.
Every business is different when it comes to what those strategies are going to be.
I love the way that you think. I mean, that's dead on. Then you can sprinkle the extra little magic over the top for that if you know the influencer. They're okay for you to outreach. I've done that with a few colleagues like Mike Rhodes, from WebSavvy here in Australia, and he does a lot of podcasting. He was on a lot of podcasts. 
We can build that list then you can outreach and say, hey, I was chatting with Mike, and Mike suggested I outreach. There are slight tweaks to that, then move it from feeling like it's spam, cold outreach to, hey, I've got a reason why I'm reaching out. 
Great tip. Well, this was a fabulous way to end the episode. If our listener or viewer wants to get systematized or SYSTEMologized, where do we send them? Also, if they will read either or both of your books and hire your agency, I know you're not personally a part of the SEO firm. Where do we send them?
The best place would be Amazon. The books are our best introduction to what we do. If you're listening to this, you're an audio person. Head over to Audible, and check out the book SYSTEMology. Then if you want to go deeper, just use the website systemology.com. There are links to the YouTube channel and the podcasts. If you need a hand, we can help. That said, though, everything's in the book. You can just run with the book. It's complete.
Well, thank you, David, and thank you, listener. Apply this stuff. Don't just sit passively and be entertained or edutained. Put it into practice. We'll catch you in the next episode. I'm your host, Stephan Spencer, signing off.
Important Links
Connect with David Jenyns
Connect with SYSTEMology
Connect with Melbourne SEO Services
Books
YouTube Videos
Previous Marketing Speak Episodes
Previous Get Yourself Optimized Episodes
Further Resources
Your Checklist of Actions to Take
Adopt a systems-driven approach to my business. Recognize the power of processes to improve efficiency and scalability.
Utilize Minimum Viable Systems (MVS). Begin by identifying the essential processes required to run my business smoothly and gradually build upon them to create a robust system.
Document my systems and processes to ensure consistency and efficiency. Delegate tasks to team members based on their strengths.
Eliminate bottlenecks. Identify areas where processes slow down, and streamline them to improve productivity and overall flow.
Foster a systems-thinking culture. Encourage my team to embrace the systems mindset, prioritize continuous improvement, and actively contribute to refine processes.
Utilize software tools and automation to streamline tasks, reduce errors, and enhance my systems.
Regularly assess the effectiveness of my systems, measure their impact on performance, and make necessary adjustments to optimize results.
Document client systems. Map out my client's journey and systematize each touchpoint to deliver a consistent and exceptional experience.
Focus on growth to build my business. Ensure that my systems can handle increased demand and maintain quality standards.
Check out David Jenyns' website to explore more insights and details on implementing systems. These systems can help me revolutionize my business and lead to increased productivity, reduced errors, and sustainable growth.
About David Jenyns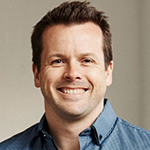 David Jenyns is an experienced entrepreneur who sold the Melbourne Cricket Ground in his early twenties and founded Melbourne SEO Services. He systemized himself out of that business in 2016 and founded SYSTEMology to help business owners implement systems to scale their businesses. Today, he supports a growing community of certified SYSTEMologists, delivers workshops and keynote addresses, hosts a podcast, and aims to free business owners worldwide from daily operations.