You're here tuning into this episode of Marketing Speak, so it's clear that you're already part of the larger podcast world! There's a question, though, of which is the medium of the future: podcasts or video. We all know that Facebook and YouTube are blazing forward with video content, but the podcasting world is exploding as well. Which direction is the nature of content going? As today's guest will explain, it doesn't need to be one or the other. Instead, the way of the future is good content in whatever form that may take!
Hani Mourra is exactly the person who's able to offer that perspective because he's so deeply immersed in the world of content. He's passionate about creating automation and content-repurposing tools, including the fantastic Repurpose. In our conversation today, we'll go in depth about various topics related to podcasting, video, content creation, and the need to listen to your audience. Tune in to learn much more!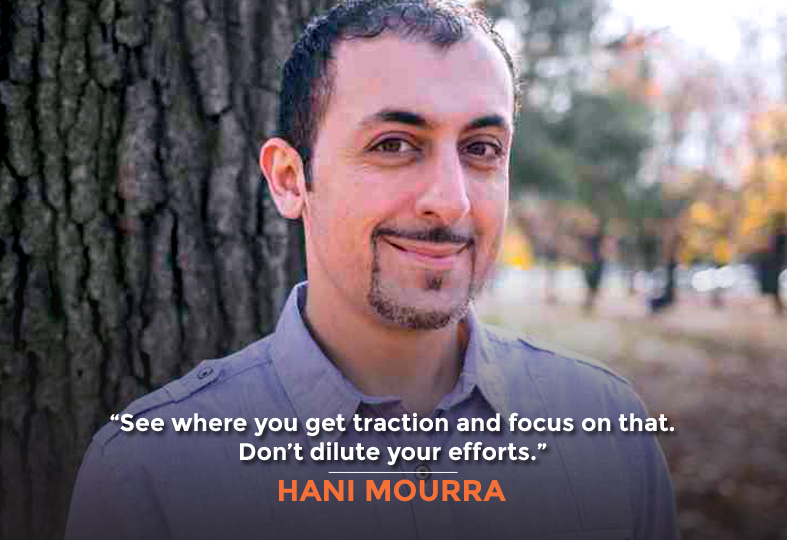 In this Episode
Transcript
If you're a content creator especially in multimedia format such as podcasts, livestreams, and videos, this episode is for you. Welcome to episode 126 of Marketing Speaks. Our guest today is Hani Mourra. He's a dad, softwarepreneur, and a creator of several repurposing software tools designed to help content creators automate the distribution of podcasts and live videos across multiple platforms, and grow their audience faster. Hani, it's great to have you on the show.
Stephan, thanks for having me man, I appreciate it.
Yeah. We met at Podcast Movement which is an awesome conference about podcasting, and you're a podcaster, I'm a podcaster, obviously. Let's start with podcasting. Is podcasting the future or is video the future?
To me, content is the future.
That's a good answer, good answer.
Yeah. Whether you do it on audio, whether you do it on video, whether you do it on both, creating content is what it's all about. That's where you deliver value to your audience. The platforms help, then reach different audiences, depending on how do they consume content, but the key is to have good content that people want to listen to and get value out of.
How do you know if it's good content or it's just mediocre content that you created?
Just talking to your audience, getting feedback, and being open to that feedback. If you have a podcast, if you have people leaving reviews, if you have people tweeting about episodes, tweeting you, and just ask for it. If you're doing videos on YouTube, encourage people, invite people to leave a comment. Some people are going to say negative things and you got to take that with a grain of salt, but also, there are some truth to some negativity as well. But asking for feedback is very, very important. If you have an email list, if you're either a blogger or a content creator, and you have an email list, definitely a valuable asset. It's a great way to put out a short little one to two question survey. Get feedback from your audience, people who consume your content. Monitor comments if you have a blog. Those are indicators that people are consuming that content, and telling you whether it's good or not or which direction you should be going into.
Do you solicit feedback through SpeakPipe and have people leave voicemail messages for you on your website?
I haven't done that myself. I'll be honest with you, I don't have my own podcast. I've been in the software of podcasting for four years now, and people always give me a hard time for not having a podcast. Before I got into the software, I've been helping people publish and produce their podcasts. That's how I got into it. Lastly, a lot of people ask, either SpeakPipe or have a phone number to call into and leave voicemails. I consume a lot of podcasts and one of my favorite is when people leave a voicemail, they replay that voicemail, and they answer the question or address that topic on a full episode, or maybe address a few topics from listeners within an episode. People like to hear themselves on podcasts, especially on their favorite podcast. If you encourage people, give them an easy way, whether it's a phone number or something like SpeakPipe, people will do it. People who love what you're doing or enjoy what you're producing and the content that you're producing, they'll love to be on your show. Even if they're just asking a question, they love to hear their voice on your show.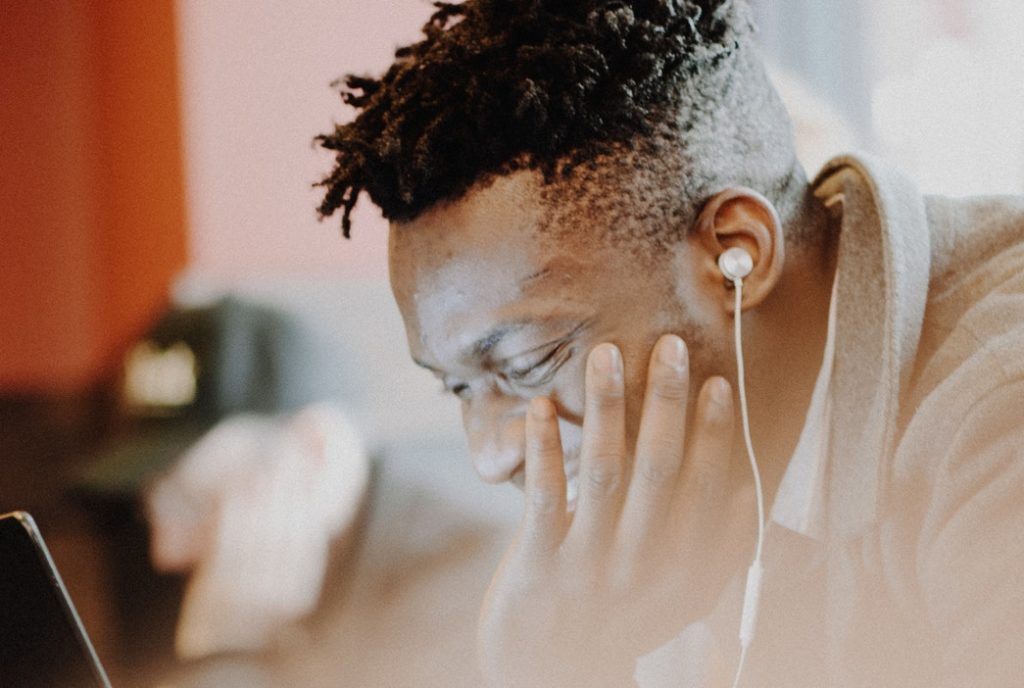 Yeah, that makes sense. I know there are some podcasts that are formatted in that very way, where they want feedback through voice messages, and then they play them and then they answer those questions, like AskPat is one example of that, Pat Flynn's finance podcast. Do you have any favorites that are that kind of format?
There's one I listen to a lot. Over the past year, I filter down to very minimal number of podcasts, and the one I listen to religiously is Startups For the Rest of Us, with Rob Walling. Basically, they always invite people at the end of the show to call in this number and leave a voicemail. What they do is really awesome. They say, "If you leave a voicemail versus an email or a tweet, if you ask a question via voicemail, you get a higher priority. More chance of you being on the show by calling in and leaving your voicemail with your question." To me, as a person who wants my question answered, I can jump the queue just by calling in, and for people who are creating the podcast, there's more people asking questions, a real factor to it, if you hear another person's voice asking a question as opposed to the same voice reading the question and answering it. I enjoy that part as a listener, as a podcast consumer. I enjoy hearing the questions, hearing other people ask the questions that I had on my mind as well. It gives it a nice, unique touch when people call in. I like that feature and they keep it simple. It's a simple phone number. I don't know what technology they use. They can use Google Voice or other voice over IP services where you can get a number and people call in and leave a voicemail. And you can get the MP3 file and stitch it onto your podcast.
Right, right. Very cool, I like that strategy of giving a higher priority if they leave a voice message instead of send an email. That's a powerful distinction there. Let's go back to using surveys, like one or two question surveys. What software do you recommend or what approach do you recommend if you want to reach out to your email list and find out what they want?
I am a simple guy. I like to keep things simple. I use Google Forms. It's free, and to me two questions, maximum of three questions, is all you want to ask. You don't want to make it a burden for them, you want to make something that's easy, something that gives them a chance to leave feedback, but not create work for your audience, because nobody has time to fill out long surveys. I just simple Google Form, and if you have an email list, that's the key. You have to have an email list to do this via email. If you don't have one, it's probably a good time to start one. Start collecting emails through your website where you post your episodes, whether they're YouTube videos, whether they're podcasts, you definitely want to start connecting with your audience via email and collecting their email addresses.
What size email list is the minimum if you're going to get statistically significant enough results back from your list?
That's a tough one for me to give you a concrete answer, but–
Well, let's say you have 2000 people on your list.
Two thousand people, that's plenty. You can get some good feedback. The thing is you want to know if you're going in the right direction or not. A lot of people, if they like you, they're going to say nice things about you, but you gotta look beyond that and see are people saying generic, "Hey I like what you're doing," or, "I want to learn more." Ask things like, "What do you want to learn more about?" Or, "What topics do you want to cover?" Be a little bit specific in your second or third question, just to make sure that the content that you're putting out–obviously you're enjoying putting it out as a producer–but is your audience really enjoying what you're putting out, or are you on the right track for what your listeners want to hear? Definitely give people a chance to steer you a little bit, and if you have, don't be fixed on your ways. If your show is about this topic but your audience is telling you they want to learn more about something a little bit off-course, don't be afraid to steer the ship a little bit off and follow what your audience wants.
Alright. Do you recommend incentivizing people to fill out the survey, like offer them ebook or cool digital offering?
That's a tough one. I've seen people incentivize people to leave reviews early on a few years ago, especially say, "We'll give you this if you leave an iTunes review for us." I don't know. People will do it just for the gift? You're not getting true value–
Yeah, I think that's sketchy too, like get an iTunes review for your podcast or an Amazon review for your book by incentivizing. That's probably against the terms of service and it's sketchy.
Yeah, but you want to get real feedback from people who really want to give you feedback. People listen to the show, I listen to the podcast, I went, I left, and I do the review, I've tweeted them before, I want to because I'm a listener and I want to learn more about this topic or that topic. I want to give feedback as a listener if I'm enjoying the show. Incentivize, I don't encourage it, I like to keep it real.
Yeah, if sending an email to your list asking them to take a survey, I think it might require some sort of incentive, like I'd give away a digital copy of one of my books like The Art of SEO or Google Power Search. That definitely helps get people to take surveys like five-question surveys. It's not something that they're really that keen to do. "Oh, I got another survey request in my email today. I was looking for something to do." That's not going to happen. But it's a very different kind of animal to get iTunes reviews. If you're tracking all the iTunes reviews, not just in the U.S. but across all the different regions, you got a review in iTunes Australia, you're not going to be able to see that if you're in the U.S. I signed up for a service called My Podcast Reviews, great service from Daniel who's actually been a podcast guest on my show. Daniel J. Lewis, great guy, and very smart with podcast SEOs. Listeners, by the way, if you are interested in podcast SEO, that's a great episode. I check mypodcastreviews.com to see who's commented with something on iTunes about either of my two shows, and it's usually crickets. It's really, really frustrating. I guess that for every 1000 listeners, I might get one iTunes review, and that's probably a stretch. It might be one out of every 10,000. It's pretty bad. I've got a handful of really nice reviews, five star reviews, and there's some nice comments, and I've learned a few things from reading those, but there's not enough data there. Even for a show like mine which is not in the startup phases–I do have a decent amount of reach at this point, having run this podcast now for a couple of years–but I can't rely on that as feedback. I got to be more proactive with getting survey responses or whatever. By the way, listeners, if you love this podcast, please do submit a review to iTunes and let me know I'm doing a good job, whatever country you're in. What are your thoughts on this?
You want to ask directly. iTunes reviews, honestly, the first–at least up until the last iOS update, iOS 11–even now, it's difficult. Apple doesn't make it easy, on which you're on an Apple device to leave an iTunes review. It's convoluted. There are funny quirks, like if you're already subscribed to the show, you couldn't leave a review. They made it complicated. People just got frustrated and really don't bother. It's already difficult enough for someone to make the time to leave the review but the actual process itself is difficult. I believe it is a bit easier now with the latest iOS 11 updates on Apple devices. But you're right. Usually, people leave a review when they complain about something, when they're really upset about something. If you're a podcaster, someone listens to your podcast, if you take them off or you're not appealing to them, they might just unsubscribe and move on. No one's really going to take the time to leave an iTunes review to give you really valuable data. You have to be specific and ask for it. Email, probably the easiest way like I mentioned earlier. Using a form, Google Form is a free tool. In minutes you can have three questions, "What do you like about the show?" "What topics you want to hear more about? Less about?" Keep it very simple and let them speak their mind. But of course, just like we said earlier, you need to have a bit of an email list, so I always encourage people if you don't have an email list. A lot of podcasters, the last thing on their mind is an email list. They track downloads and listens to subscribers, but email list is more of a two-way communication. You can have an exchange back-and-forth via email. Someone subscribed to you, you can't really reach out to them except on your next episode. Definitely if you don't have an email list right now, start to collect the email addresses, definitely something you want to do on your to-do list as soon as possible.
Would you recommend also having a Facebook group for your audience?
I've seen people do that. Yes and no. I've seen a lot of value in Facebook groups, the community, this community aspect, plus Facebook itself is a platform where a lot of people are, a lot of your listeners are on. They don't have to log into anything special. Definitely see value in it. If you're just starting, probably I wouldn't rush into starting a group. In my opinion, still email is more powerful, but it's going to be extra work to manage a group. If you want to have a group, you got to talk to them. You got to still have come in, encourage conversations among members, or still give value. It's extra work for you as a podcaster, as content creator, but there is value in the long run. But, if you're feeling overwhelmed–podcasting itself is overwhelming and it's a lot of effort and a lot of time creating episodes–it wouldn't be the first thing on my list, but it's definitely a strategy I do recommend, but it wouldn't be a high priority for me.
I know for example, Rob Dionne. I think you know Rob, Open Sky Fitness. He has a Facebook group for his listeners and it's pretty good. It's actually very good. He's developed quite a little community there, and I think it's a good strategy. I agree with you, I don't think it's the first strategy I would recommend. Definitely, an email list would be a higher priority. "The money is in the list," as Frank Kern said. I'm curious what your methodology is for asking the question. Let's say it's a three-question survey. Do you subscribe to the ask method approach of the survey questions, to ask and try to figure out what segmentation to kind of buckets that people should be in, so that you can better target them with your email campaigns, or you're just trying to make the show better, you're trying to find out what kind of guests and topics to cover. How do you determine what questions to ask?
Like I mentioned earlier, I don't have my own podcast. What I've done before was related to software, like when I was about to create a new piece of software. There's a parallel in between creating software and creating some content. I can't recall the exact questions but my software solves a particular problem in a particular space, so I asked, "What kind of frustrations do you have? What kind of things do you wish you could automate? If you had a magic wand, what would you do with that magic wand to make that frustration go away, or one thing that you'd do in your daily routine that you want basically eliminated or automated?" That, to me, was how I would approach my survey for getting feedback on a piece of software that I'm thinking of developing or starting to develop. For content creators, I would focus on the topics. Ask specifically what topics do you want to hear more about, and what topics you want to hear less about in your particular niche that you're targeting with your audience. I would leave it open, like ask what topics and select them, spill what's on their mind on that paper. I wouldn't put check boxes or limit their response. Guide them a little bit, but let them speak their mind freely.
Yes, so open-ended questions.
Open-ended questions and…
Not so much multiple-choice then.
Yeah. Everyone's going to give you a different answer. I don't do it in a systematic way. I do it almost like a visual way. When I read all my server responses, I do take note of certain words that people use, specific words that people use. But it's like, "Okay, what's the general theme here that I'm getting from people?" Or, "The majority of people or are a lot of people saying the same thing in different words?" And then I use that as, "Okay, I should focus on this part of my software," or in the podcaster's case, "I should focus on 'this' type of content and create more of it." It's not a one time thing. You want to be doing this on a semi-regular basis. Obviously not every week, but every once in a while–especially if you do steer a little bit–you want to find out if you're heading in the right direction or not. That's simple to do on Twitter as well. After a particular episode, say, "Hey, we're trying something new in this episode. Tweet us and let us know if you like this style or this type of show." You can even do a call-to-action on that episode if you decide to mix it up, do something different on your regular routine, ask people to tweet you back and let you know what they thought about that style or that piece of content or that type of podcast you just did.
Right, so you could make that request via Twitter to your Twitter followers, you could even put it into the episode itself, and say, "Hey, can you take a moment and go to this URL and fill out this quick survey? It will take you one minute to do, and that will really help me to determine if the direction I've been taking lately is working for you."
Or you can just say, "Here, tweet me at @hanimourra and let me know what you thought of this Episode 21." I've seen people do something different just for one episode, for example, as a test. They do a call-to-action in the audio and say "Hey, tweet me. Let me know about Episode 21 if you like this new style or not." Be creative. See where your audiences hang out and where people start talking to you about the podcast, whether it's Twitter, if you have a group, that's definitely a great place to do it, and of course, email as well.
You have a lot of podcasters as your users, as your customers. Maybe we should give our listeners a bit of a rundown of what your software does. You have actually multiple pieces of software that are relevant and interesting to podcasters. Let's just do a quick runthrough.
Yeah, for sure. I've always been focusing on automation and repurposing content. The software I've been working on for I think four years now, four and a half years, are basically taking a piece of content. I have one that takes your podcasts and automatically publishes them to your website, and it includes a podcast player. If you're a YouTube creator, and have a–sorry that was for WordPress. That's a WordPress plug-in. Basically you have blog post versions of each episode, or show notes versions of each episodes automatically on your website. I have the same kind of tool for YouTube, for people who do YouTube on a regular basis. So annoying to go in, make a blog post, copy the embed code from YouTube, paste it. This WordPress plugin takes all your YouTube videos automatically, and every time you publish a new one, makes a blog post, puts it on your website. I did the same thing for Facebook Live about a year and a half ago. People want to repurpose their Facebook Live, they want people to consume it on their website. We did a WordPress plug-in for that, and then the latest tool almost completes the circle. A lot of my tools initially were WordPress plugins, would pull data from Facebook Live, podcast, YouTube, onto your site, onto your WordPress site, and make blog posts. This latest tool is called Repurpose, and that takes your content–podcasts, Facebook Live–and converts them to different media formats and uploads them to different platforms. As an example, you can take your podcast audio version and have it as a video on YouTube. You can take a Facebook Live, automatically convert it to an audio and send to SoundCloud, and soon we're adding other podcast hosts like Libsyn. You can repurpose your Facebook Live onto YouTube to get more reach. I've always been in the space where you create a piece of content once and these tools automatically distribute it to the platforms that you want. It's just been my niche, I just love it. I'm so lazy that I love automating things. It's been four and a half years now, it's been a lot of fun creating these tools.
Yeah, awesome. There's a tool that's been around for a very long time that's an automation connector-type thing called Zapier. A lot of people are big into Zapier. And also If This Then That, IFTTT.
Yeah, a huge fan of those tools.
Did that inspire you to create Repurpose?
Yeah, it did, it really did. I love connecting things. I thought those tools are fantastic for connecting devices or connecting different platforms, but it was designed for content creators. It wasn't specifically designed for podcasters, or specifically designed for people who create videos, or live videos on Facebook. Repurpose was definitely inspired by those tools. It's very, very similar, you connect your platforms, you make workflows, you decide what you want, what kind of format you want converted to, and where you want to go.Repurpose is your main product these days. You also have a really cool player for people who are visiting your website and you podcast during, and you want people to be able to play the episode right within that episode page. What makes your player different from, let's say, just the default player from Libsyn if you're using Libsyn as your podcast media host?
First initially, all these players have improved over time and gotten better and better. But for me, the key as we talked about it earlier is the email. Collecting email addresses, where the visitor attention and focus is, was a very big part of the Simple Podcast Press, which is the player we're talking about. I've always had an email option box that shows where the player's located. You have easy opportunity to collect email addresses that connects with all the different software like MailChimp, Infusionsoft, all the good stuff. So that's one key differentiator, and then overtime we just made it more visually appealing. And also just the play button, not on Libsyn but on some of the older players, the play button is so small that some people who come to your show notes page or come to your blog post not even see that it's a player there, or not know how to click it, especially on mobile. The key is listeners are a lot of time listening to podcasts on a mobile device, so your player on your website needs to be mobile-friendly. Big Play button, easily accessible, easily visible, so that someone can just come in and know this is an audio episode, hit play and put their phone down and listen. That was one thing, but one of those coolest features that a lot of people just love about Simple Podcast Press is the ability to make clickable time stamps, and this is a unique feature of our player. As you're creating your show notes page, you can just put in the time 1-0-0 or whatever time you want, and it automatically converts that time into a link, and when someone on your site clicks on it, the player will jump to that marker automatically.
Oh, I love that! That's so cool!
Summaries, transcripts are great, but even people who come to your site, they want to listen, they want to get a recap, five bullet points that says, "Here are the five key takeaways of this episode." I was inspired by this ideas with people used to put timestamps there, "At the one-minute mark, we talked about SEO, at five-minute mark, we talked about YouTube optimization." But, you couldn't put that link. You could scrub the audio and just advance the player manually, but that's how I got inspired by the idea that would it be cool if you could just click that one-minute mark and the player will jump to that section of your podcast. That's what inspired me a few years ago, and that was one of the newest, or I should say, unique features of the Simple Podcast Press.
I actually have in all my show notes timestamps but they're not clickable. Maybe it's time I switch over to your player.
I'm always looking at both sides. I'm looking at the listener side, but I also look at the producer side. No one wants to go in, edit those hundreds of episodes on your site, so as soon as you install Simple Podcast Press, it automatically detects those time stamps and automatically makes them clickable. You as a creator don't need to do any extra work.
Cool! Okay, I think you got a new customer.
Podcasting, especially podcasting, I advice, is more labor-intensive than, even the video sometimes, to be honest. I find that audio podcasting sometimes is more labor-intensive than video, so when I design my tool I keep in mind the producer and also the consumer as well, what was consuming your content.
With Repurpose, if you're doing Facebook Live, and you're not pushing that into YouTube as well, you're really missing out on a big opportunity.
Absolutely, yeah. Facebook Live is awesome. Facebook loves live video, they love it when you go live. They give you all the attention. It shows up on the feeds, on people's feeds, people get notified, awesome, awesome, great. But then they're gone. After a few hours, the next day, the feed moves on. You're not on top of that feed anymore. It's very hard to go and search for videos on YouTube, it's not really as powerful a search engine as YouTube is.
Yeah, Facebook's graph search really leaves a lot to be desired.
Imagine getting the value of doing live on Facebook, getting all the attention the first day, or as you're going live, and then having that piece of content sitting on another platform, YouTube, which is high searchable, designed for search. Your content lives a lot longer, in my opinion, when it's on YouTube and on Facebook. You get best of both worlds.
On Facebook, if you do a live video, I've heard anywhere between two to four times the reach versus a pre-done video that you've uploaded?
Yeah. I don't know if those stats have changed, but definitely when Facebook Live came out, they were really–and even now I believe as well–that they're really giving even higher and higher priority than even uploaded videos on Facebook.
Facebook Live much better than just uploading a premade video to Facebook, and definitely leverage something that you've uploaded or something that you've done live on Facebook to YouTube as well.
Yeah, and another cool trick you can do, and I highly recommend for anybody using Repurpose right now is, a lot of people maybe are afraid to go live. They have videos they made, they put them on YouTube. Of course, we all know, I'm sure a lot of the audience know, that Facebook and YouTube don't really like each other. When you embed a YouTube link on Facebook, you're not going to get much love, much attention. Facebook wants you to upload the video on Facebook, and YouTube obviously want you to upload the video on YouTube, so you got to do the work twice to really get the maximum exposure for a pre-recorded video. Now with Repurpose, you can set it up so you can upload the video just to Facebook–a regular video, it doesn't have to be a live video so you get the love there–and then Repurpose will automatically take that video and also upload it to YouTube for you, so you don't have to manually do that stuff. A lot of people are trained YouTube first, that's your go-to platform, but with Repurpose, you can set it up so that you just upload it to one place–Facebook–and it will automatically be on YouTube as well for you. It cuts your work in half.
Facebook and YouTube don't really like each other. When you embed a YouTube link on Facebook, you're not going to get much love, much attention.
Click To Tweet
That's awesome. Are you using Facebook to publish live or pre-recorded videos a lot or just occasionally?
For me, I do a lot of things in my group. For each product I have a group, dedicated group for that particular product, for the WordPress plug-in, for the Repurpose. I started doing training, and I will admit, I'm not as diligent and consistent as I like to be but I did a training right on Facebook Live on a particular feature of Repurpose, and that same training went off to YouTube as well. The idea of Live scares people, but the nice thing is going live, it's live, so you can make a mistake. It's okay, if people expect you not to be perfect. You don't have to edit. You just go live. Obviously, you have to prepare your content. You don't want to go in here and just babble on for 20 minutes about something you're not prepared for, but the fact that it's live, people are more forgiving. You have a piece of content, just go live, do it live, and get done. Don't sit there and edit the video and record it, listen to it and you're like, "Oh no, I don't like the sound of my voice. Oh I don't look good here." Then the content never goes out. The hidden advantage of going live is the fact that it's done. Your content is out there in the world, and that's a good thing.
Yes, perfectionists can move on and just get it out there.
Yeah, get it out there is better than having nothing, better than not having that video on your iMovies sitting there unpublished and nobody's consuming that content.
There's an expression that goes, "Perfect is the enemy of done." I really like that. You're doing these Facebook Lives showing features of your software, you're publishing these to your various private groups on Facebook. Are you doing these as screencasts or talking head videos or you're doing it from your phone, from your computer? How are you doing these?
I'm doing it on my computer. The last one I did, I used Ecamm software. They have a thing called Ecamm Live.
Yeah, Ecamm Live for Facebook.
Yeah, it's great. Fortunately or unfortunately, it's a Mac-only product, but the two platforms I have recommended to go live if you're on Mac and you want to do desktop software, like something on your computer, definitely check out Ecamm Live. It's very inexpensive, and you can do both. I start off with myself talking and then I jump into a screencast and demo the feature or teach about that one feature. It gives you the flexibility to do both screencast and screen sharing and talking head. If you want more powerful features, check out BeLive.tv. Great community there, great bunch of people. I've met one of the founders when they first launched. They have an amazing product and they released the feature where you can have two people, basically interview style on Facebook, before Facebook made that option available. And even now, Facebook lets you do it but it's not as elegant as BeLive.tv. BeLive.tv is a great, great platform for going live, and definitely check that out. But there's a monthly subscription. It's not a one-time software.
Yes, if you pay the monthly subscription, the BeLive branding doesn't have to be there. That's one thing that turned me off initially. It was free when they first launched. A lot of people were using it and had that really aggressive branding for BeLive on the video, and I didn't like that.
Yeah, now once you got Pro or–I don't know what they call it–once you pay for the subscription, then the branding's gone, and they're adding more and more. I think–don't quote me–I think you can do screen sharing now. You can have three people, I think. They are several steps ahead of what we can do with the native Facebook, by going live just with your Facebook browser on your computer.
Right, and what about Wirecast?
Wirecast is a beast. I've tried it, and even me as a technical guy, I got intimidated by it. I might have done a test once and then I didn't bother. If you enjoy tinkering and you're very techie and you want it, it's definitely a great tool, but… No, hang on, I take it back. I played around with OBS, which is Open Broadcast Software. That one was very complicated. Wirecast I haven't tried myself.
Okay, Open Broadcast System, OBS, is that a free product? It's like open source?
I believe so. I believe it's a free, open source product. There's a lot of add-ons you can get, but I found it very difficult. Again, this was about 1 ½ years ago, I haven't messed with it since then, it might have gone easier, but again, I always do the simplest, the shortest path to success, or whatever simple and bloat-free, nothing that's going to bog down my machine or complicate the setup, to the fact that I'm nervous to go live because I don't know if it's going to work or not. With Ecamm, you just fire it up, and you go. You focus on the content, which is the key to all that there is, giving your content out there, not the technology behind it.
I'm a paid user of Ecamm Live for Facebook. I like it but there were some shortcomings with it. I wanted to do my podcasts as live videos so I tried an episode like that, and the only way that I could have the sound come through both sides is to let the audio come through the speakers, and for that to get picked up in the mic. Yeah, that's not going to work for me and they were like, "Oh, we're working on it. We'll come out with a new version at some point that will address your particular issue." And then I moved on, I stopped doing live broadcasts of my podcast episodes, and now I've just bought Wirecast. I'm excited to try that out. I did hear that OBS was clunky and hard to operate, but Wirecast definitely is pretty straightforward and it's very, very powerful, probably more powerful than OBS. It's from the same people who made ScreenFlow.
I love ScreenFlow.
I love ScreenFlow too. I use that all the time for making screen recordings even just for my team, like "Okay, here's what I want you to build or what I want you to fix on my website or whatever," and then I just screen-record that and send it to my team, drop it into DropBox. So, ScreenFlow and Wirecast from the same company, Telestream. Screencasting, definitely a cool way. If you have software or you have stuff you want to demonstrate for me as an SEO consultant, I want to show off cool SEO tools that I use and critique the SEO of websites, and show my thought process and the kind of tools that I use in doing screencast for that, and then even Facebook Live-ing it, YouTube Live as well. I think it's a pretty cool strategy.
I've seen people do really cool things, like take their iPad, especially the new ones, the iPad Pro or whatever with the pencil, or their tablet with a pencil, and they can, basically whatever's going on in their iPad, they can put on their screen and broadcast that. Basically they're drawing, sketching, doing flow diagram, whatever, teaching by sharing what's on their iPad screen, and with the fact they have a pencil and you can draw things, it just looks cool. It's a great way to teach without having to just be talking head or just showing. If you don't have anything that's there to show on the screen, but you can use your iPad to draw and demonstrate a point. Yeah, definitely teaching using some kind of screen sharing. It's just great. I love it.
You know Taki Moore who was a guest on this podcast, he uses that approach of drawing on his iPad when he's giving webinars. Even when he's at a live event, teaching up on stage, he'll do that, he'll draw, he always use a white board or a flip chart as well, but he loves using this. I forget the software that he uses to do this. It's an app for the iPad and iPhone. You start drawing on it, and it's got different kinds of pens and markers and color palettes and all those cool tools and everything, and you can draw frameworks and things, you could scribble notes out for the person on your live video or attending your webinar. Do you happen to know any software that does that? I can't remember the name of the app that Taki uses.
There was one I think it's called Pencil. I'm not sure that's what he uses, but there's an app called Pencil on the iPhone, iPad. There was another one, top of my head, I can't think of it, but it's just a great way to teach. Sometimes drawing on a whiteboard is the best way to teach, but you don't have a whiteboard when you're doing a webinar or you're doing a Facebook Live, so opening up your iPad or phone to your computer and have it broadcasting that screen is just a whole new dimension. I don't know, I find it intriguing as if someone who I'm watching something and I see somebody drawing in there, teaching me something. I tend to where I'm scrolling my feed, stop and watch, and I, "Oh, this is different. Not just another talking head."
Yeah, it's definitely notable. It creates intrigue for the viewer or for the visitor or the Facebook user who's scrolling through their feed. Also, I think having some real interaction or visual stimulus happening, like in the background at the beginning of the video is really important too rather than just a talking head. Let's say you're holding your phone and you're spinning around so people can see different perspectives of your background.
I noticed you do that, I notice a couple of your Facebook Lives. You're out on conferences and stuff. Again, it catches my eye because there's dynamics, there's motion, there's some things happening, and I'm "Oh, what's going on here? Let me stop and see." And I note that Taki Moore does it himself. He's always out in places where there's beautiful scenery in the background, he's walking around and he's talking. He's sharing something. It always catches my attention. I notice the background and there were things moving. That's a great tip.
Yes. I do love that. I'm going to figure out what that app is, whether it's Pencil or something else. Let's talk a little bit more about Facebook and YouTube not liking each other, and how you can get around that. For example, one thing that I did is I found a YouTube video that I just loved. It was a short talk given by Jonathan Fields. He was talking about how he has gotten tinnitus–it's ringing in your ear–and it wouldn't go away. It was driving him nuts. He was thinking maybe suicide. It was so bad, and eventually he decided, "I can live with it," but it actually was his gateway to mindfulness. He became a big meditator from this as a way to cope, and now it opened him up in such a beautiful way. His mindfulness practice has changed his life. He's so grateful now that he's got tinnitus. He gave this talk at, I think it was the Inbound Conference. It's so powerful when I saw that video, I'm like, "Wow!" I had tinnitus myself for about three or four months. I got MRI scan and everything, I was all freaked out I can't get rid of this thing. Thank God it went away just on its own. They can't figure out what. There's really no cure or anything for it. A lot of times it just goes away, but for some people it doesn't, and it didn't for him. He still has it. I wanted to share this video, so powerful, and I was about to post it to my Facebook feed, to my Facebook wall, and I'm like, "Wait a second, now this is going to get buried. Facebook hates this." Anything that is YouTube is the devil, so they will bury that. Instead–at the time–The Huffington Post was still a good platform to write for, now they've even shut down all free contributors to that platform, but at the time it was very effective. So I wrote a short blog post summarizing the key points about the video. Essentially, I took the three paragraphs that I've written for the Facebook Post to go with the YouTube video, and I'm like, "Okay, let's make it five paragraphs, and there's going to be a short blog post. I'll embed the YouTube video in that blog post at Huffington Post article, and then that's what I'm going to post to Facebook. The Huffington Post article did really well on Facebook, and it was a workaround for the fact that it was going to be a YouTube video that would have gotten buried otherwise.
That's brilliant, actually. That is brilliant. Good thinking. No, that's awesome. That's awesome you took the time to do that.
Yeah, and you never know who's lives are going to be changed, because you put that extra effort in, and you shared something that was important and impactful for you, that might be impactful for others. Let's move on to other topics here. Let's say that you want to do some promotion of your podcast, so you got a lot of podcasters as friends, as customers, users, and I'm sure you've seen lots of strategies for getting podcasts out there, and doing a Facebook Live would be one of them. We just talked about how we might do that with something like Wirecast, whatever. But what other promotion strategies have you seen that have been effective, or seem to be effective, in terms of getting podcast episodes out there?
The default most people do is take a podcast episode, they click the show notes on their site–the blog posts, the show notes, whatever you want to call it–and then they share that out to social media like Twitter, Facebook. They show the link to their blog post. Definitely, a good strategy, definitely the default that everyone's doing. What a lot of people are doing now are sharing audio snippets, basically snippets of audio converted to a video, and posting those as videos on different platforms like Twitter, maybe a 30-second clip. You see a little waveform–you've probably seen them if you're following a certain podcast–but you see a little static picture and some wave form and some animated piece of audio waveform moving around, a little title, a little quote maybe from the podcast episode. Then they share that out as a video, natively uploaded to Twitter. I haven't seen much on Facebook, maybe if you're on Facebook, but mostly Twitter I see it. Then they link back to their show notes page for that particular episode. It's like a teaser of what to expect and link back to your show notes. Whether it's effective or not, I can't really say. I don't know. I see a lot of it. I think it's cool, I think it's great. With Repurpose, we are working on something similar as well. There's a lot of tools that do this and we're also adding that functionality to Repurpose, to share snippets out there, but to the effectiveness it's hard for me to say because I don't have any metrics myself on the data.
Repurpose does the entire episode right now. It does the audio waveform, cool video effect with the still image as a background, as a backdrop, and then the audio plays but for the whole episode. That's one of the features of Repurpose.
Correct, yeah.
You have customers, big shows that are doing this, like John Lee Dumas, who actually was a guest here on this podcast with his Entrepreneur on Fire podcast. He publishes his episodes using your software to YouTube.
Daily.
Daily, yeah.
YouTube and Facebook. He can just upload as a native video to Facebook as well using Repurpose. Facebook likes uploaded videos as opposed to YouTube videos, so uploading a native video to Facebook and YouTube is what John does for EO Fire, and to a lot of our customer what we recommend is to get it on both platforms.
Do you know if he gets better results on Facebook or YouTube, or are they about the same?
Again, this is just by looking, not analyzing full data. From what I see on his channel, Facebook gets more views compared to YouTube for the same episode. But saying that, I think the way YouTube determines a view is different in the way Facebook determines a view, I think.
It's pretty easy if you have a count as a view on Facebook basically,three seconds of it playing while you're scrolling through you news feed counts a view.
Exactly, yeah, but the whole idea of having your content out there, is not to give a boost to–you're not going to get whole rush of new people listening to your content. You're just going to get that extra exposure on a channel that people hang out on. I think more people hang out on Facebook, hang out meaning scrolling their feeds on Facebook as opposed to scrolling their feed on YouTube. Having on there a ton of place where someone can just scroll, scroll, might catch their attention and then click play, or just pause and they will start playing, they can consume that content without leaving Facebook, which is a really awesome way to discover somebody. You're not going to get a ton of people, you're going to get people who are going to discover you. But what's really cool now with–you probably notice on your phone–you're watching a video on your phone, even your desktop I think, on Facebook, you could definitely stay on the bottom right and you can keep scrolling. You can actually watch a video or listen to the audio while you still scrolling your feed. Facebook is making it easy for people to consume their video while they're still doing what they intended to do, which is flip their thumb and just keep scrolling. That's what Facebook wants you to do.
I think that's really critical point for our listeners to understand is that anytime you keep the user on Facebook, you get rewarded for that. Every time you try and drive the user off of Facebook onto you own site, whether it's some sort of opt-in landing page-type thing or if it's whatever, download an ebook, anything like that, you are going to get penalized, not "penalized" but you're not going to be rewarded as much by Facebook because they don't want that behavior. They want people to stay on Facebook for hours.
Yes. I'm glad you brought that up. That's exactly right. I was thinking that, but I'm glad that you brought up to the audience because especially people they get annoyed when they click on something. They're on Facebook for a reason. They're casually scrolling or they're looking, getting up-to-date on what they wanted to do. They don't want to leave Facebook, and definitely Facebook wants to just stay on the platform. If you can allow them to consume content without leaving the platform, that's a huge plus for you.
Yup, and the users, they're just on autopilot. They're entranced, just getting dopamine hits by scrolling, scrolling, scrolling, and it's like, "How did those two hours go by?"
I don't know how they do it, but I'm like that. If I am like, "What am I doing, why am I, I don't even know why I'm scrolling on Facebook, I'm not looking for anything, I'm just scrolling away." It's such a powerful platform, it can get you hooked without you even knowing it.
Yes, why it is, it is kind of evil that way. One tip for productivity is just if you are needing to check if you got any messages coming in from Facebook Messenger, don't even go to Facebook. Go to messenger.com on your computer instead of facebook.com.
Oh, okay.
So it bypasses the news feed and just goes right to the Messenger interface.
That's smart. That's a great tip.
I'm never going to Facebook if I just need to go onto Messenger, send a message, or check if somebody replied or not. What about Instagram? You mentioned Twitter, these audio snippets, the waveform video thing is very effective on Twitter, you've seen them, that's quite a lot on Twitter, but what about Instagram?
I've seen them on Instagram. I personally don't hang out on Instagram that much, but I do see them on Instagram. I think one disadvantage of Instagram is the links, you cannot have links in your post. You can have links in your profile, I believe. Again, I'm not an Instagram expert. I hardly use it, but from what I hear is you can't put links when you upload a video or post a picture. You can tell people, "Hey, go to my profile to get the link to my latest episode." So you can have a redirect on your profile saying, "Click here for my latest episode." But it's a little clunky. You got to send people from one to the next to click through to your site, but it's definitely a great way to be able to consume content. People go on Instagram, they can click and get a teaser, and if they like what they heard, they'll find you. They'll find a way. You do some branding on that video, so keep that in mind. You are doing branding, you upload your own image, so you can decide how you want to brand this, so you can say, "Available on iTunes," put your podcast name. So somebody who really wants to, even if there's no link, they'll discover you and they'll find you through your branding on your videos. So definitely Instagram's another one to explore. I think what I always tell people is just try a few things, see where you get a little bit of traction and focus on that, don't dilute yourself on your efforts trying to be everywhere, especially if you're doing it manually, because a lot of these tools you got to do it manually. Just be careful. Don't get caught on the fact that, "Oh! I didn't create the snippet for episode 23 on Instagram yet." You can get overwhelmed as a content creator, as a podcaster. A lot of it you can outsource, of course, it is always good to outsource. Just don't get caught up in all the channels. Just focus where you're getting feedback, where you're getting comments, where people are retweeting, or people interacting with you, and do more of that.
And use tools to help you semi-automate this or completely automate it. For example, my team uses Hootsuite to send out the inspirational images with quotes from the episode onto not just Twitter, but also Facebook and LinkedIn and so forth. Use technology to help you to scale this because trying to do this all manually is really painful.
It's painful and distracts you because really, the bulk of the effort is in coming up with a content and creating it, whether it's a video, whether it's an audio. I find if I know I have a long checklist of things I have to do after I create my content, it's almost discouraging me from creating the content in the first place because I'm like, "Oh! I got to…" Besides creating the content, I got to go and do this, and then this, and then Instagram, and then Twitter, and then Facebook, and then video, and… It's like, "Ahh!" it's discouraging.
Yeah, a little overwhelming. We're about out of time, so for my last question, what are some techniques or strategies for repackaging, repurposing, that we haven't already talked about that you think that's really cool. For example, taking a listicle-type of article and turning it into a SlideShare Deck, uploading that the SlideShare, or taking a listicle-type of article and turning it into an infographic using a tool like PiktoChart to create the infographic. Do you have any repurposing, repackaging tips that we haven't already covered?
We haven't already covered? The one that seems to be interesting–I don't know if a lot of people are doing it, and I even heard of Amazon doing it in an automated way–is to literally take your blog post and read it as a audio format. I've heard of a tool through Amazon. I don't know if it's still in beta or not, or a service through Amazon that you can automate. I don't know if it's called Polly? I could be wrong, but basically it can take your written text, read it out loud as an audio file, and allow someone to listen to it on your site. I signed up for their beta. I don't know if I got approved yet or not, but I haven't checked my email for a while. I don't know if I'm in but it sounded really interesting. Even if it's not automated, if you read your blog posts, again not every single blog post is going to work as an audio format, but if you do have interesting, say content, take that, turn blogs into audios. To me, the standards are taking your podcast and whatever content, and making them into blog posts. But not many other people go the other way. If you have content you've already created, definitely do that. Take the ones that have a lot of comments, a lot of feedback, for the ones that have a lot of interest, and make a blog post out of it, make an audio podcast episode out of that blog post. That's one thing I've heard people talking about but not as much as the other way around.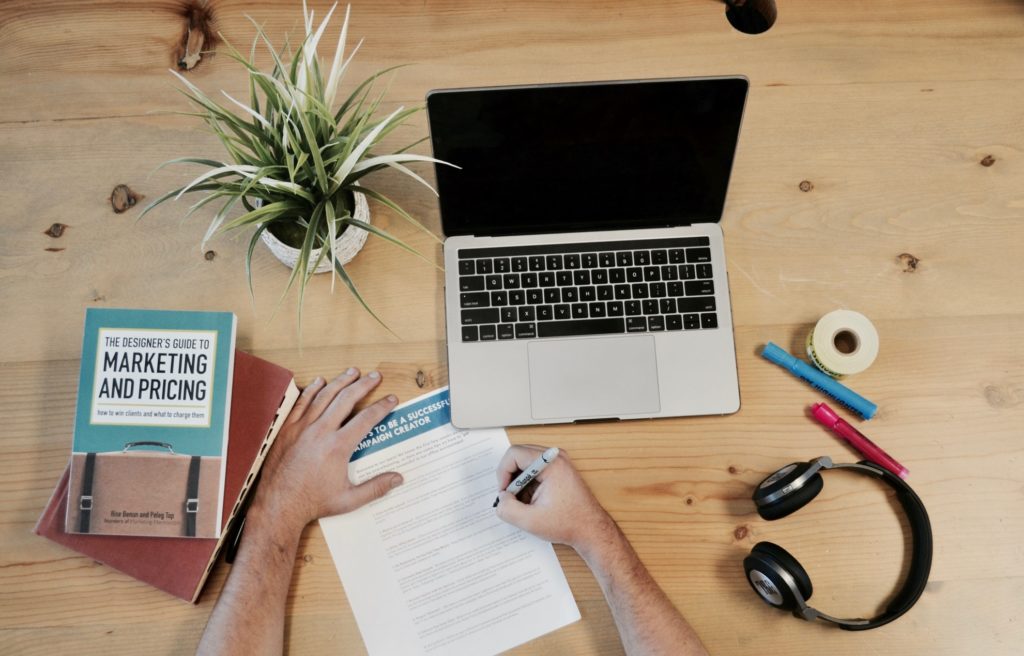 Yeah, that's a cool, very outside-the-box sort of thing to do. I've had three books published by O'Reilly, and now I've finally done an audio book after all these years. It's Google Power Search Second Edition, that has an audio book, so you could listen to that in your car, whatever, and learn how to become a Google power searcher, find anything like Forrester Research Reports that cost thousands of dollars, competitors, business plans, and all sorts of stuff that you would think, "How the heck could this be online and available inside of the Google search engine?" But it is. That's now an audio book and why not take it to another level and take your best blog posts, your best other written content besides if you have a book that has an author, and turn that into a mini audio book. That's a really cool idea. I know you can't really recall off the top of your head that Amazon tool name but since you signed up for the beta I'm sure it's somewhere in your email or something. Can you send that to me, maybe there is still a beta sign-up or whatever?
Absolutely, yeah. As soon as I find this thing, we're done here, I'll get to include in your show note. It looked really interesting. Who knows how it's going to work, but the idea of having audio content on your blog without you having to do the extra work of recording it sounded very intriguing to me as a person who likes to automate.
Yeah. You can even take that audio content and publish not just on your blog, but in your podcast.
As its own podcast, or an episode in your existing podcast, so much you can do. Another area that's pretty interesting is, I don't know, again not very immersed in this, but Alexa has this thing called Alexa Briefings I've been hearing about. Basically you can submit little mini audio podcasts to Alexa and people can add them to their daily briefing, so every morning someone, "Hey Alexa, can you give me my news today?" If someone subscribed to you briefing, typically short snippets of audio comes up in there automatically. So you're on someone's Alexa there who we know play your audio podcast for your subscribers. Anybody who already has a podcast wants to repurpose that, or to shrink it down to smaller snippets, and look into Amazon Alexa Briefings, I think it's called.
Awesome. Love it! All right. Those are some definite outside-the-box ideas and strategies. Thank you so much. If somebody wanted to sign-up for Repurpose, I think you have a free trial? What's the process for them?
Yeah, you can sign-up for a free trial. You can publish four episodes, any kind of episode you want, whether it's podcast to YouTube, podcast to Facebook, Facebook Live to podcast. We have different workloads. You can just head over to repurpose.io and then you can sign-up for a free trial. You can try it out. Been getting a lot, a lot of feedback, a lot of amazing feedback. It's been about in the public for less than a year now, and last time I checked about 1500-1600 people signed up. It's going through, it's getting to people, which I like, which means I'm getting good feedback and we're constantly adding the features that people want.
Very cool. Awesome, and if somebody wanted to contact you directly, where is the best way to reach you? Like on Twitter, or…
Honestly, the best is if you head over to hanimourra.com, on the bottom there's links to my Facebook and Twitter, and my blog. I think my blog is linked there, some of the products. I think it's on one page. It's a one-page site. I'm happy to connect with people on Facebook. Facebook and Twitter's where I hang out most. Head over to hanimourra.com, you can definitely connect with me there and I'd love to hear from you.
Awesome. Well, thank you so much Hani and thank you, listeners. If you want to take some action from the stuff that you've learned from this episode, go to marketingspeak.com and download the checklist, because every episode we make a checklist of actions you can take that will move your online business or your traditional bricks-and-mortar business forward just by implementing a handful of these awesome tips and tricks that you've heard in the episode. That's at marketingspeak.com along with the transcript, and the show notes with time stamps over at marketingspeak.com. We'll catch you on the next episode. Thank you again, Hani. Thank you listeners. This is Stephan Spencer, signing off.
Important Links:
Your Checklist of Actions to Take
☑ Produce great content that my audience will appreciate. Make sure that it's interesting, informative and of high value.  
☑ Be open to feedback. Encourage people to leave comments and suggestions on anything I share so that I know what they like and don't like.
☑ Be accessible to my audience. For podcasts, let my audience reach me via voicemail and create episodes that answer their questions.
☑ Take advantage of Google forms to send out surveys and understand what my audience wants from my content.
☑ Create an email list and nurture it. My subscribers are a valuable asset who expect quality content.
☑ Utilize Facebook Live to reach out to my followers in real time. Facebook Live enables me to communicate and send out messages to my followers.
☑ Use ScreenFlow to teach educational content and present tutorials. This tools lets me show my audience what I'm doing on my screen.
☑ Be creative in presenting video content. Utilize tools and techniques that will help me create exciting and original videos.
☑ Try new things to spice up my videos, podcasts, or blogs. Ask my audience for feedback to see if they like new changes.
☑ Try out Repurpose to save time on content creation.  This tool converts content to different media formats and uploads them to new platforms.
About Hani Mourra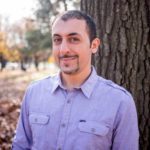 Hani Mourra is a Dad, Softwareprenuer, and the creator of several repurposing software tools designed to help content creators automate the distribution of podcasts and live videos across multiple platforms and grow their audience faster.
SaveSave