I'm honored to have been a guest on The Bob Pritchard Radio Show, a top-rated business radio show for entrepreneurs.
In this episode, I addressed some of the myths and misinformation about SEO and some of the framework and structure of good SEO. I talked about the importance of remarkable content in SEO and shared some of my clients' case studies on how SEO impacted their businesses. I also gave some tips and strategies for entrepreneurs on how to start SEO for their websites.
On the show, I encouraged the listeners to download my SEO BS Detector and SEO Hiring Blueprint if they plan to hire an SEO consultant, agency or employee for their business. Aside from SEO, I also talked about what makes for an effective marketing funnel.
I hope that this interview will help you apply some of my SEO strategies to your business.
In this Episode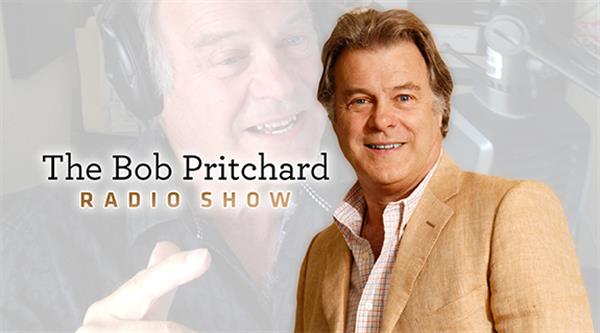 Stephan Spencer's original episode was aired on The Bob Pritchard Radio Show.
Transcript
Hello, World. Welcome to The Bob Pritchard Radio Show. We're on VoiceAmerica Business Channel, and we're broadcasting to over 60 countries around the world from the middle of the third most important center in the world for entrepreneurs, startups, angels, VCs, and incubators, Silicon Beach, in California. We're broadcasting from Hollywood Boulevard, where technology meets entertainment. I want to thank you for making us the number one business radio show in the world for entrepreneurs. I really do appreciate it. 
The other day, I saw a video on the incredible new liquid lens adjustable glasses. The technology in the glasses automatically determines what you're focusing on and adjusts the lens accordingly. If you're looking at something five feet away, the glasses adjust the focal length so that you can see clearly five feet away if it's 200 feet away; again, the liquid in the glass changes, and the focal point changes. How brilliant is that?
I also heard this week about the work Samsung's doing with contact lenses. Samsung has been granted a patent for contact lenses with a display that projects images directly into the wearer's eyes. A built-in camera and sensors are controlled by the wearer's blinking. Embedded antennas then begin to beam content to an external smartphone-like device for processing. Now, smart contact lenses would allow augmented reality to project right onto the person's eyes and be more invisible at the same time. They're fantastic as that.
There was a feature on Google Glass (if you remember) that lets users take pictures with a wink, so the blinking input is not that different. Google owns two patents for smart contact lenses with flexible electronics and sensors. These read the chemicals in the tear fluid of the wearer's eyes to determine if their blood sugar levels have fallen to dangerous levels. For example, I'm a diabetic. I simply put in my contact lenses. When my sugars vary a bit from normal, then there's this blinking that goes on in the contact lens, and I know that I'm a bit out of whack. That's incredible. Everything starts with a dream, doesn't it? It's amazing.
Everything starts with a dream.
Now, this program is all about entrepreneurs, and we promote entrepreneurs whenever we can. We love this story about a young guy who turned a hobby that began as a teenager into a business that earns over $200,000 a month. Dan Faggella was 17 when he first learned Brazilian Jiu-Jitsu and, at 25, was building his own business in his hometown of Wakefield, Rhode Island. This was a martial arts gym focusing on Brazilian Jiu-Jitsu.
When his teacher's studio closed, he used the money he'd saved to open his own studio. He saw a need and opened the studio. It grew from a rented space in somebody else's gym to 2500 square feet. That's pretty good growth. 
At the same time, he was using his earnings from the studio to pursue a Master of Applied Positive Psychology at the University of Pennsylvania. For his degree, he was required to be in Philadelphia. It's a 5–7-hour drive away from Wakefield. Depending on the traffic, he would do his classes all day and make sales calls to book appointments while driving backward and forwards. 
Then, the roof fell in (literally) due to the weight of the snow. He spent all his life savings to expand the gym, put up the drywall, and painted it himself, but then bang, the roof came down and pretty much destroyed everything. He went very close to bankruptcy and realized that he probably should do something rather than be at the mercy of the snow. As we know, Mother Nature can be pretty nasty when she wants to be.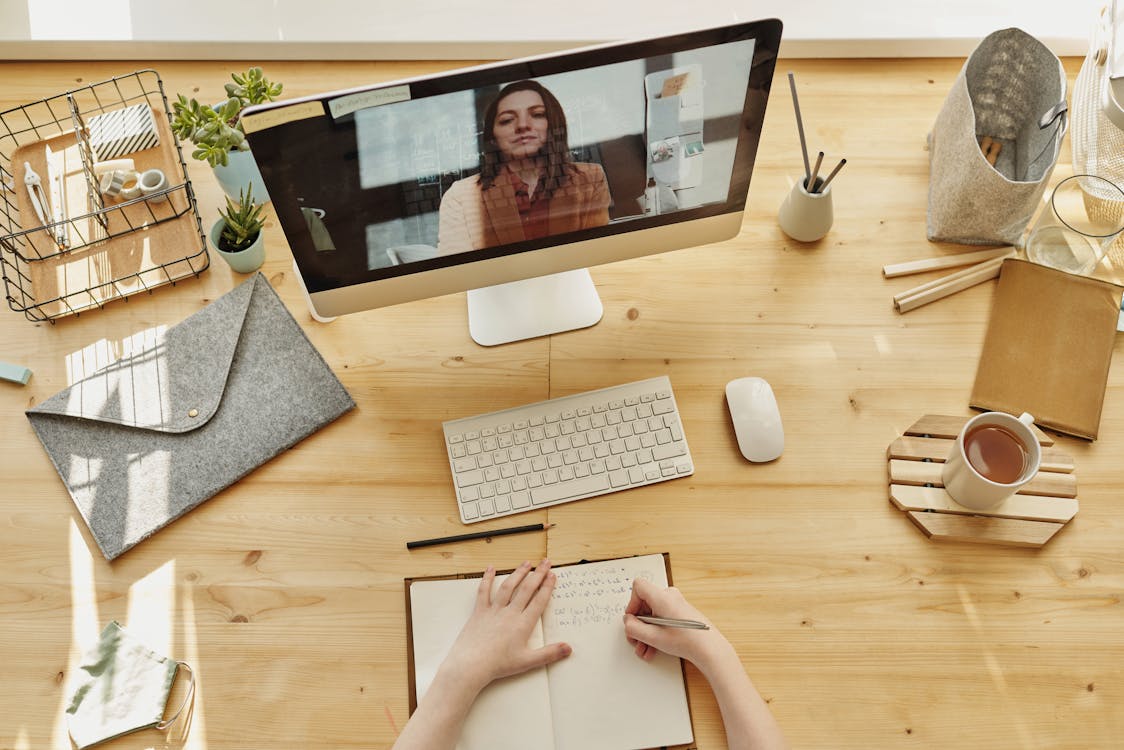 In order to scale his business beyond Wakefield, which is only a pretty small place, Dan expanded into online courses. This was in 2013. He used footage from his competition seminars and classes to reach a much wider audience. He sold his physical gym a few months later and moved to Boston to focus on expanding the online business that was called Science of Skill.
Today, his business is a resource for online fitness and self-defense curricula, and he flogs a range of products. After six months, the online business was earning $20,000 a month, which is a lot more than he was earning in his four-year-old gym. Now, the business is averaging about $230,000 a month in revenue. He's gone from all the hard work of physically running a gym and worrying about all the things that go with it to being online and picking up a cool $250,000 a month.
He recommends nailing the marketing and automation side of the business to ensure that everybody who stops by your site, you convert into paying customers. At least make sure you get them on your database. Just ask yourself, are people turning up on your site and you don't know they are, or you're not converting them into a dollar? If they are, there are a lot of free apps that you can get that will pull down a lot of this information.
He's also going to stay with the company until it's earning about $6 million a year in revenue, and then he's going to sell it. He said he doesn't want to be the guy who sits there working and working and builds it into a $40 million company. He's not looking to run the business until he's 55 years old. He wants to get out, enjoy the money, and get into doing other things. In my view, that is fantastic advice.
I remember once that I was talking with Tim Draper. Tim said, if you got the world's best idea, get out of it pretty much as soon as you can get a good dollar from it because someone out there is building a better mousetrap. Also, technology, attitudes, and regulations change. All sorts of things can go against you, so maximize what you can and leave a bid for the next guy.
Small businesses face a whole range of problems on a daily basis.
Small businesses face a whole range of problems on a daily basis, both internally and externally. External problems are countless and include the state of the economy, high cost of insurance, taxes, red tape, health and safety, lack of bank lending, competition within their own country, competition from abroad, transport issues, and employee skill gaps and shortages—the list just goes on and on. There are a whole bunch of things that can easily bite you in the ass.
Internal problems are no less strenuous. Some of the issues facing small businesses are, first, finding enough cash and managing the cash flow. If you're a fast-growing company, you can rapidly outgrow your available resources. If you're an underperforming company, you can't access it. 
The majority of companies do not manage their cash flow well. It's difficult, and you've got to plan ahead. Too many businesses don't. Who knows when some of your customers are going to pay you or what their situation is?
A lot of companies have one major client who provides them, maybe not with all of their revenue but a good chunk of it. If something goes wrong, oops. Good credit control helps to prevent this from becoming a serious problem, but poor financial management leads to a surprisingly large proportion of firms having a bad credit rating. Once you've got a bad credit score, it's hard to borrow money, and you're pretty much screwed. Having a good credit score enables you to borrow funds, but it also enables you to secure terms on trade credit that are favorable.
The second issue facing small businesses is a lack of a clear plan. Most businesses have never written a business plan. They don't know how to plan. Lack of plan, of course, worsens the cash flow problem by wasting cash on tempting diversions. You go off on all sorts of tangents and throw money (at problems) that you'd be better off conserving.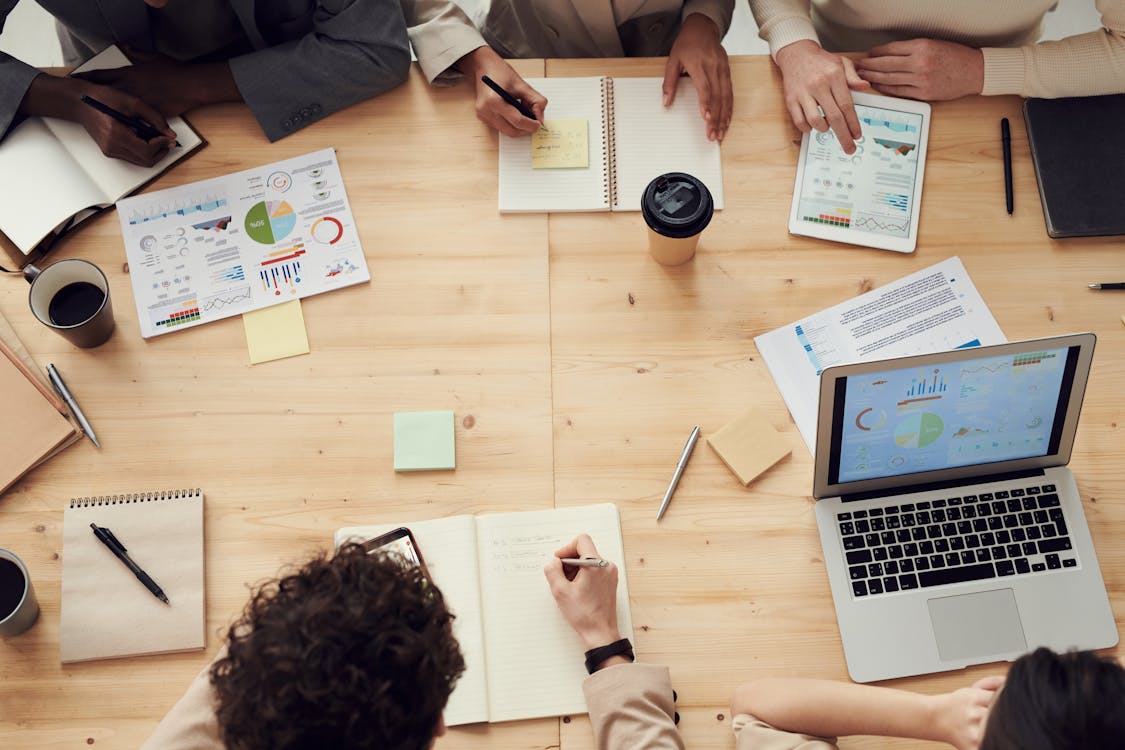 Equally important is ensuring your plan is fluid and revising it constantly according to changes in economic and business conditions and your competition. This will ensure your long-term survival. You've got to have a business plan.
I was talking to a client today by email. He has a good idea but no plan. You need a detailed plan. It's not like; I'm going to do this. This is how I'm going to do it. It's going to be wonderful. I'm going to make a ton of money and have a look at these financials. It's about having all of the elements, looking at all the risks, doing a SWOT analysis, working out what your catchment area is, who are your target customers, who are your second and tertiary customers, what are the possible downfalls, how much money are you going to need, and where are your cash flow dips going to be? All of that needs to go into a business plan, but most people do not have a clue. Those who don't have a business plan don't succeed. Clear as that.
The third issue facing small businesses is wretched leadership. This takes many forms. It's frequently in the form of depth of leadership. The founder of the company is too hands-on and doesn't concentrate enough on the primary role as a leader rather than a manager, and secondly, they fail to enlist the support of competent managers and staff behind them either through recruitment, outsourcing, or training in-house personnel. 
Most leaders don't lead. Most leaders do not undertake further learning after they leave college. Most leaders don't study what their competition's doing. They don't understand the market. They don't try to project ahead. This eventually causes the company to stop growing and eventually fail. Directors should always remember their core roles and responsibilities. That's keeping the leader setting the direction of the company in check.
Directors must always remember their core roles.
The fourth issue facing small businesses is the ineffectiveness of their sales and marketing. This leads back to planning and leadership. Many businesses just don't take enough time to decide what their emotional point of difference in the consumer purchasing benefit is. Most of them don't even know what it is. 
They don't think about how they can strengthen their message and their equity in the marketplace with knock-your-socks-off customer service, added value, risk reversals, and the other valuable techniques that close business. They try to compete in conflicting areas, such as the lowest price. If you compete on price, do you know what happens? You make less profit and less return on investment, you become less competitive, you commoditize your product, and eventually, you disappear up your own ass. 
It is not a plan. That part of the planning process for a new product should include a very clear answer to one simple question, with all of the products and services available to my customers, why should they buy from me? Bloody good question. Make sure you've got a clear answer.
The fifth issue facing small businesses is the lack of execution. This may be the biggest problem of all of them. Too many companies develop strategies and never execute them. It's a tragic fact that most business leaders spend less than one hour a month on strategy. Then, they execute the strategy so poorly that most employees don't even know what the company's strategy is. It's a direct result of top management not documenting and communicating the strategy.
Communication with employees is critical. With today's technology, it's possible to measure every single element of a company's performance, but the overwhelming majority of organizations don't have meaningful performance measures in place or even carry out regular performance analyses.
The result of neglecting just these five simple issues in the rough and tumble of today's business is a disaster. They're only five. There's a whole bunch more. 
If you're a regular listener to this program, you know that I was recently appointed the honorary president of The American Institute of Sales, Marketing & Management, which is a premier organization for business in the US. If you are serious about improving your skill level, status, and network, you should join today. 
If you're just doing it for the glory, apart from being able to put the initials A.I.S.M.M after your name and receiving a great plaque for your foyer or boardroom, there's a wealth of latest information, complete business audits, webinars, and a 26-person advisory board with reputation and skill levels to rival any on the planet. If you're not a member, go to aismm.us, and join now.
My guest after the break is Stephan Spencer. He's a great guy. He's an internationally recognized SEO expert and he's a best-selling author. He invented the SEO technology GravityStream. He now works as a sought-after SEO and digital strategy consultant. He's got some clients that you may have heard of, like Zappos, Sony Store, Quiksilver, Bed Bath & Beyond, Chanel, and a whole truckload more. 
For those of you who are looking to increase your Google ranking, this is a must-hear interview. Stephan will dispel a number of the myths that surround SEO. I'll be back with Stephan immediately after this break on the VoiceAmerica Business channel.
Do you want your business to achieve results you never thought possible? Bob Pritchard is recognized as the business leader's advisor and has 30 years of experience as a straight-talking troubleshooter for Fortune 500 companies and SMEs across the world. Whether you need a checkup across all departments of your business or simply want to improve marketing, advertising, performance measurement, or some other area, Bob Pritchard will work his magic so you can blow away your competition. 
Bob Pritchard is also one of the most in-demand speakers in the world. Over 1500 clients on five continents and countless standing ovations are a testament to how he changed the fortunes of the business.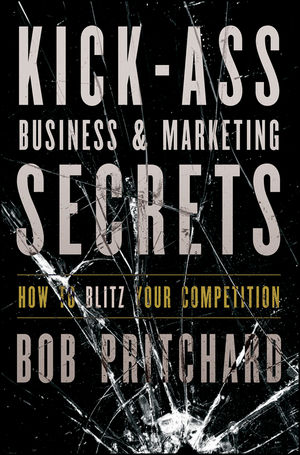 Pick up Bob's new books, Kick Ass Business and Marketing Secrets, at your nearest bookstore, or visit Bob's website at bobpritchard.com. Remember, if you want to be successful, call Bob Pritchard now. Worldwide phone numbers and more information can be found at bobpritchard.com.
You are listening to The Bob Pritchard Radio Show. To connect with Bob, please send an email to [email protected] Now, back to the show.
Welcome back to The Bob Pritchard straight-talking, absolutely-no-bullshit Radio Show. Over the past five years, we've given you insights into the lives of over 250 of the world's most interesting business people, talking about what they do, who they admire, and what makes them tick. 
It's extremely difficult to create a successful business, and we all need all the help that we can get. That's why it's so important—if you listen to this program—to go into the archives and listen back to some of the interviews with some of these successful people. 
It's so easy to fall into traps when you've got a new business. By learning from people who have been there and done that—being successful and overcoming the issues—you can help yourself a great deal. That's the other reason it's really important to have mentors. If you surround yourself with mentors—people who give you straight advice—if something sucks, they'll tell you. But people who have been successful know the ropes. It's really, really important. I can't stress it. 
If you surround yourself with mentors—people who give you straight advice—if something sucks, they'll tell you.
It's also important to join groups like METAL which I've talked about, and my next guest is also a member of. METAL is media, entertainment, and technology alpha leaders. It's people that are really the leading lights in all of those areas who meet once a week from about 9 AM until about 1 PM, simply share ideas and talk about new technologies. It really stands you in great stead for success in business. 
Not everybody in business faces the same challenges. It doesn't matter what you are or who you are, whether it's technology or whether you've got a dry cleaning business. Everybody thinks that their product is great. They think that they've got fantastic customer service and that people are just going to beat a path to their door, but it doesn't work like that. Most entrepreneurs are experts at what they do, but the majority of businesses fail because they have no knowledge of all the other aspects that go into doing a successful business. 
If you want a successful business, you've got to wear a lot of hats.
If you've got a successful business, you've got to wear a lot of hats. You've not only got to be good at whatever you're doing, but you've got to be good at accounting, raising money, HR, and customer service. You've got to be good at a whole range of things. That's very difficult. That's why it's critical that you follow and listen to those who have overcome these challenges that we all face. I know a lot of entrepreneurs that think that they're alone in their challenges. Well, let me tell you, you're not.
Stephan Spencer is an internationally recognized SEO expert and best-selling author. He's the co-author of The Art of SEO, author of Google Power Search, and co-author of Social ECommerce. They're all published by O'Reilly. 
I don't know about you, but I get confused about SEO. We'll talk to Stephan about that. It's an area that we all need to know about. With over 1 billion websites out there, there's no use having a website if you don't get noticed. We'll talk about how you go about doing that.
Stephan founded Netconcepts in 1995 and grew it into a multinational SEO agency before he sold it out (no doubt) for loads of Lamborghinis in 2010 to Covario. Stephan invented the SEO technology GravityStream. He now works as a sought-after SEO and digital strategy consultant. His past clients include Zappos, the Sony Store, Quicksilver, Bed Bath & Beyond, and Chanel. 
He's spoken at hundreds of marketing events all over the world. This guy constantly travels all over the planet, giving presentations, including SES, SMX, PubCon, Internet Retailer, and shop.org. He's a contributor to my favorite early morning read, Huffington Post, Multichannel Merchant, Practical Ecommerce, Search Engine Land, and DM News. 
He's a creator of Traffic Control, a three-day SEO seminar, and co-creator of the three-day professional development seminar, Passions Into Profit, with Kris Jones. He hosts two podcasts, The Optimized Geek and Marketing Speak. 
Hi, Stephan. Welcome to The Bob Pritchard Radio Show.
Hey, Bob. Great to be here. 
We hear so much about SEO and the information. Everybody's interested in it because we all want to have better rankings on our websites. The information we often get from different people—what seems to me anyway—can flip. So many SEO experts give you different advice and then blame constantly changing algorithms by Google for lack of results. How does one get to the top of Google?
First of all, I want to address the fact that there is a lot of misinformation out there. When you're talking about SEO search engine optimization and how to get to the top of Google, people can just make up their own BS and state it as fact. If they say it with such emphasis, bravado, and certainty, you'd believe it.
Most of us don't understand it. We don't understand the intricacies, so anybody that comes across as confident and waives a few credentials in front of your eyes, you tend to believe in.
We'll get to how to sniff out the fakers and the charlatans in just a minute, but let me give an overall framework and structure for your listeners so they can understand what SEO is and what SEO isn't. 
Google is kind of a big black box to pretty much everybody. It's got all these secret algorithms and things. Google's not publishing all the inner workings of all that to us SEOs, so we have to figure it out from trial and error, applying the scientific method to SEO, and seeing what works and what doesn't work.
The three pillars to SEO are content, architecture and links.
The way I would describe SEO is there are three pillars to it. That means there are three main areas of SEO. These include content, architecture, and links. If any of those three are weak, it's like sitting on a two-legged stool; it's going to fall over. You need all three to be strong—content, architecture, and links.
What I mean by content is simply the words that you've chosen and the way you've represented yourself on your website with textual content, video content, imagery, et cetera. That's the content piece or pillar. 
Then, you have the architecture pillar, which includes how you structure your site, what the internal linking structure looks like, and how deep down into the site is your (let's say) about page. Is it right there one page deep, or do we have to click around for quite a while and finally get to the about page five levels down? If it's really deep, not a good thing. It doesn't look important to Google. There are other technical, geeky things that we don't need to get into that go into that architecture pillar, but that's architecture.
The way I would describe SEO is there are three pillars to it. These include content, architecture, and links. If any of those three are weak, it's like sitting on a two-legged stool; it will fall over.
Click To Tweet
Then finally, links. This is the most misunderstood and underutilized area of SEO. People think that they can just hire a company out of India for $500, get a bunch of links pointing to their site, and that's going to make them look important to Google. It doesn't work that way. In fact, it gets them a penalty.
You really need to focus on essentially public relations (PR) on the Internet, trying to get bloggers for The Huffington Post and for other reputable sites to link to you because your content is so good and because you have such great things to say.
You have these different hooks that maybe you employ just like you would use hooks to get onto TV, controversy books, utility hooks, newsworthy hooks, and humor hooks. You'd use similar sorts of hooks to get noticed by bloggers and online influencers.
Those are the three pillars—content, architecture, and links—and you need to focus on all three. Hopefully, that'll help structure the conversation for our listeners because it is kind of a black box.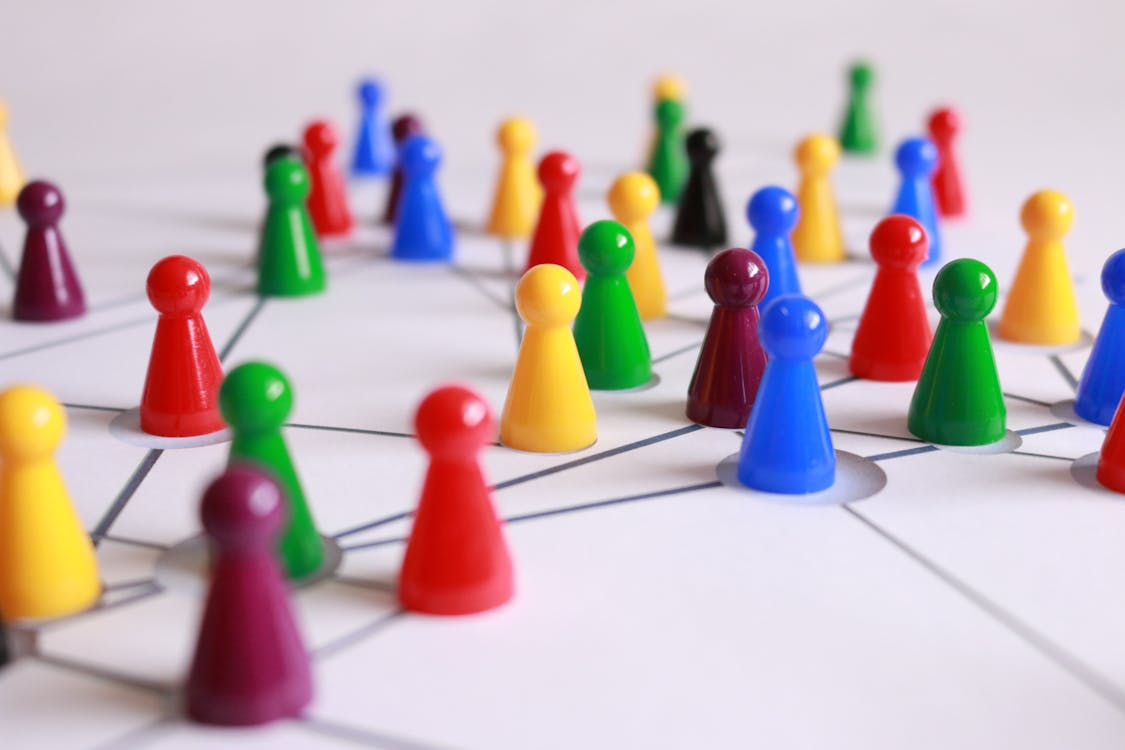 You talked about content. Is it important to have a wide range of content, video content, information, news, and blogs? Is it important to have as many different types of content as possible, or are some more important than others?
That's a great question. Essentially, what you're trying to do is stand out from the crowd and rise above the noise. If you can do a fantastic job with that and create remarkable content without using all sorts of different formats, that's totally fine. If you are incredible at writing blog posts that are remarkable and are worth remarking about, then that might be your platform. If you're great at creating infographics like visual representations of complex data topics and lots of statistics and so forth really simplified into a graphical format, that might be your thing. Great, do that. Viral videos or explainer videos are just really helpful informational videos.
By the way, in the number two search engine, which is YouTube—most people would guess either Yahoo! or Bing—you're going to be invisible if you don't have great video content that you've uploaded to your YouTube channel. You need to be present and visible in that number two search engine. Having video content is a necessity for that. 
It's not so much the formats. You could do listicles which are the top 10 list types of articles. You could do (like I said) infographics. You could do personality tests or quizzes. There's a lot of great content out there that you just notice in your Facebook newsfeed like which city you should actually live in, take the quiz, that sort of stuff. Great infographics and things like that.
Just pick something to start with that you can be remarkable with. When I say remarkable, like I said, I'm using the definition worth remarking about. That definition comes from Seth Godin, who's one of the best marketers of our day. He got incredible books out there. The Purple Cow is all about how to be remarkable. Start there instead of trying to spread yourself across all sorts of different formats. I'd say the focus is the starting point.
Are you saying that of the 1 billion websites out there, 999,000 of them are people who are average business people that have got a small business or whatever, and they've got a website? Are you saying that only people who are expert copywriters and funny as heck can create fantastic videos with remarkable thoughtful content? Are they the only ones that are really going to get noticed?
If we're talking about getting to the top of Google, then that gives you a leg up. It's possible that you could rank. For example, I worked with Chanel, Zappos, and so forth. They don't have to create remarkable content marketing campaigns because they're remarkable businesses and brands. You look at what they're doing, and it's just really good business. 
You could do that, and you could still win, but you're competing—you as in the listeners—with brands like Chanel, Zappos, and Sony. You're going to have a hard time outcompeting them on Google unless you do something to punch above your weight, get noticed, and rise above all the noise. 
Google is kind of a big Black Box to pretty much everybody. It's got all these secret algorithms and things. This is where an SEO expert comes in super handy. They are the ones who figure out the gap.
Click To Tweet
Most new websites are spam. When Google discovers a brand-new website, it assumes that it's spam because it usually is. Just creating a useful informational website that adds value and does educational marketing separates you from all the spam and the majority of new websites. 
It's easy to rank in Google for a really lousy keyword that nobody searches for. That's something most people don't think about. You got to rank for keywords that actually matter that people are searching for. 
A great way to check that is to use a free tool provided by Google called the Google Adwords Keyword Planner. The Google Keyword Planner is something that you can just use for free. You have to have a Google AdWords account, which means you're going to supply your credit card to Google to get an account set up, but you don't have to use it. You don't have to start setting up and running ad campaigns on Google. You can just let it sit there and then use this free tool to see what people are searching for.
I had a client, Zappos, the department store chain. One of the keywords that they were really passionate about ranking for was kitchen electrics which was (to me) ridiculous because who's ever used the phrase kitchen electrics in a sentence in the general population? Nobody. Yet, they really wanted to rank for that because that's a whole category of products that they sell, including food processors, blenders, and other small kitchen appliances. 
I'm like, no, this is not useful for you to rank for that. Look at the data. The Google Keyword Tool—at the time, it was called the Keyword Tool—shows that nobody is searching for that. That's probably you, your CEO, and a few other people in your marketing department, and that's it. Nobody else is searching for kitchen electrics, so it's irrelevant if you rank for that.
Pick keywords that are important and your prospects or target audience are searching for, make sure to create really valuable content around those keyword themes, publish that on your website, and keep it fresh and up-to-date. Don't let stuff get stale with old content that links to places that have become dead websites, et cetera.
I guess to put all that together takes some time. If I've got a new website, I'm out there, I've got a new business, and I'm starting today, what are the most important things to get up there? What's the most important thing to start with?
Work with a good service provider to help you with your online marketing and SEO.
The most important thing to start with is to get a good partner and work with a good service provider to help you with your online marketing and SEO. There are a lot of them out there. I have tons of competitors, so you won't be having a hard time finding an SEO person to help you. The problem, though, is—and this gets back to what we talked about at the very beginning of the episode—there are a lot of snake oil salesmen and charlatans out there that just say something that sounds authoritative, like they know what they're talking about, but it's just nonsense, misinformation, and mythology. You just don't know any better.
The first thing I would do is I would interview some SEO candidates. Probably, these would be contractors or agencies rather than hiring an employee because you're probably not ready to start there. Start with a service provider outside a 1099 contract or an SEO firm. 
You have to sneak into the interview process a few trick questions, just a handful. They don't know that they're trick questions. This is the genius of it. 
If you go to my website, stephanspencer.com, I have a PDF document with a bunch of cheat sheets. It's a cheat sheet of questions that you can ask. It explains in that PDF why they're trick questions. 
If you read those before you do the interview, you'll know, for example, that meta keywords—which you may or may not have ever heard of—are a thing that people talk about in SEO because it's something that there's a lot of mythology around. 
You could ask the question, like, what's your process for optimizing my meta keywords? You know that there's only one right answer, but you're not letting on that you know this. You're just innocently asking the question.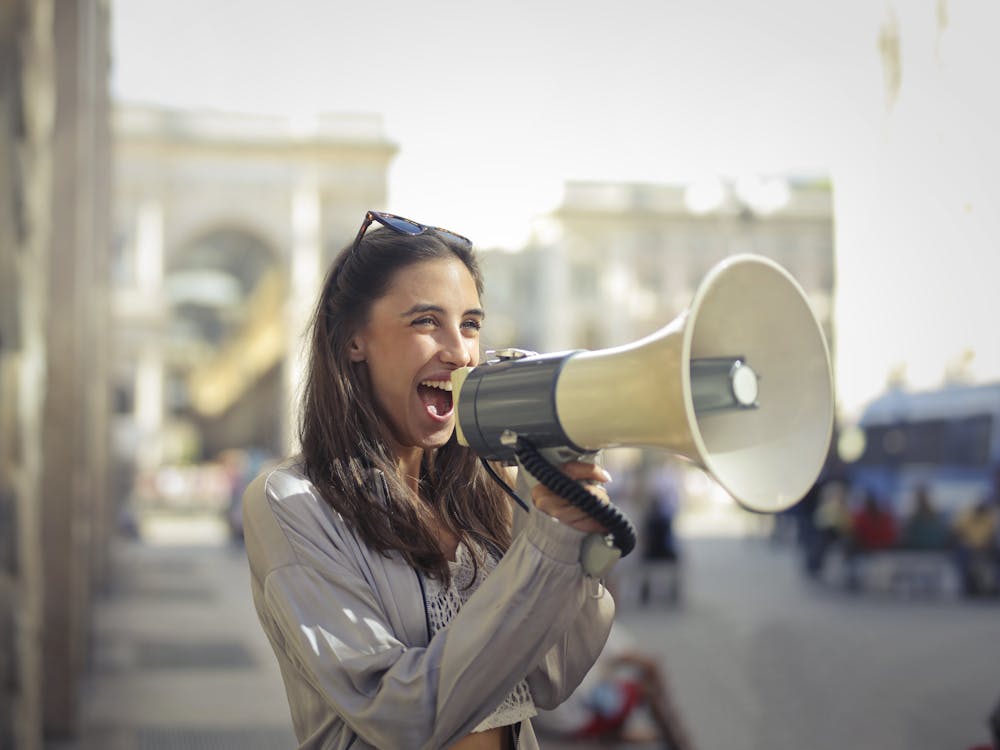 You ask the other questions, too, like, tell me what your process for doing SEO is. How do you figure out what keywords are the right keywords and so forth? You already know from earlier in this conversation that the Google Adwords Keyword Planner is a great tool for this. This should be an easy answer for them. They would say, well, yeah, of course, you can use the Google Keyword Planner. 
But in this instance, when we're talking about meta keywords, the only right answer is that meta keywords never counted in Google. If somebody says, oh, well, they don't count as much as they used to, and we don't really spend a lot of time with it, that's the wrong answer because the only right answer is they never counted. If they say that they counted more back in the old days or whatever, you know to let them out the door because they're just spouting misinformation. They don't know what they're talking about.
Have at least a few questions that you're going to slip into the interview process, and you'll know by 20 minutes in (easily) that these guys are legit or they are fakers. That's a free download. If you go on to stephanspencer.com, just click on Resources and then White Papers and Guides inside of Resources. It's called the SEO BS Detector. That's the first thing I would do.
If I'm out there, I'm setting up my website, and I've had a website for a while, the first thing I should really do is hire an SEO consultant. What's that going to set me back? I'm not a big firm. I'm just a small firm out there. I've got a shopper, a product, or something. What costs should I be looking at?
Hopefully, you're all sitting down if you hear this. For good SEO, it's at least $5000 a month. Now, if you are looking at an SEO who's (let's say) $500 or $1000 a month, turn and run because they are inevitably going to just not be very good or just do very little to nothing for you just to blow smoke. 
Don't spend $500, $1000, $2000 a month on SEO because it's the equivalent of finding a house with your $5000 budget. Good luck with that. 
Be prepared. If you're going to talk to really good SEOs, $5000 a month is a starting point for that. If you're going to talk to really bad SEOs and get prices below that, realize that the cost of that is very painful because once they get you penalized by buying lousy links or building low-quality links when you get hit by Google algorithm—a penalty like Penguin—it's really hard to recover from that. Be very careful because it's easy to do a lot of damage. You could very easily be in a situation where it would have been better for you to do nothing rather than have hired an SEO.
Google's not publishing all its inner workings to us SEOs, so we have to figure it out from trial and error, apply the scientific method, and see what works and doesn't.
Click To Tweet
Even at $5000 a month or more, you could end up with a really lousy SEO, so do not neglect that step that I recommended of downloading the SEO BS Detector. I also have an SEO Hiring Blueprint that has additional details of things that you can do to find really great people to do your SEO for you. It's also on my stephanspencer.com website.
Then, you got a framework to work within. If your budget doesn't allow for $5000 a month, then simply just buy a one-time SEO audit and get a forensic analysis of what's wrong with your website. Work on it yourself and with your webmaster to try and fix as many of the important issues as possible. 
That might run you as little as $5000 or as much as $35,000, $45,000, or $55,000. That's a one-time cost that gives you a roadmap that you can work off of to fix some inherent issues with your site. That's not going to address all the other areas of SEO that you're going to need to address as well, such as having great link building to get high-quality links that are important, trusted, and authoritative. That's a whole other thing, but at least fix the big issues with your site using an SEO audit.
Does it help me if I spend some money with Google?
SEO and advertising, essentially, are the equivalent of editorial and advertising in newspapers. Just because you run a full-page ad in The New York Times does not mean you will get a really nice mention and a front-page article.
Click To Tweet
No, it doesn't. It only helps with the advertising side. SEO and advertising, essentially, are the equivalent of editorial and advertising in newspapers. Just because you run a full-page ad in The New York Times does not mean you are going to get a really nice mention and a front-page article in The New York Times.
Got you. We hear the term marketing funnel. What does an effective marketing funnel look like?
Let me draw another framework for you and your listeners to help answer this. There are three main areas to your online media. This includes earned media which is where I primarily focus on. Those are things like social media, SEO, and things that will get you free traffic essentially. That's earned media. 
Then, you have paid media which we just alluded to a moment ago in talking about advertising with Google. There are other ways that you can advertise and spend money to get traffic. You could advertise with Facebook, for example, or other smaller social media sites like StumbleUpon, Twitter, and a bunch of different places. You're spending money to get eyeballs. That's paid media. 
Then finally, you have owned media. These are assets you own—whether it's your email list, blog, websites, all the contents, or viral videos—that you've created that need a home somewhere on the Internet. 
Maybe you've posted to your website, but you haven't gotten free traffic or paid traffic to those content pieces yet because you just haven't done it yet. You got some great viral videos, but you haven't uploaded them to YouTube yet. They're just on your website. You've created some great blog posts, but you haven't promoted them on social media, for example. When I say promoted, it could be just putting it out there, trying to get free traffic, or paying for traffic on Facebook, boosting posts, and using the Facebook Ad platform to get more traffic.
Those are the three major areas for your media. If you were to think about, well, what am I going to do to get earned media—which is what we've really been focusing on in this episode—you've got SEO as the primary platform, but you also have social media. 
Social media is a way to feed more SEO goodness into what you're doing. Most people don't think of it that way. They think of those as two separate areas that have nothing to do with each other, but they're very much intertwined. 
Social media is a way to feed more SEO goodness into what you're doing.
It's not that Google looks at the likes, shares, retweets, plus ones, and all that and considers those to be factored in the rankings algorithm. It's not that way. It's more than trying to spread your content virally. A great place to do that is on social media. If you get noticed by influencers, the linkerati, and the social media mavens, then you're going to stand a chance to get a lot of visibility. 
Hopefully, the endgame here for SEO is to get links. If some of those influencers are bloggers, not just social media people, they're going to blog about you, they're going to link to you, and that's going to get you to the rising tide that lifts all boats essentially. You're going to get your entire website ranking better, not just that viral article that you wrote. That's an overall structure.
Back to this question of a marketing funnel (also known as a sales funnel) what you want to do is feed people to the top of the funnel through things like advertising on Facebook, LinkedIn, Twitter, or wherever you want to advertise doing SEO like we've been talking about. Maybe you're doing some offline marketing such as newspaper ads, magazine ads, billboards, or what have you. You're feeding people into the top of the funnel and getting them to a particular page on your site—and that's known as a landing page—where they then will decide what to do next. Hopefully, it won't hit the back button. That happens a lot. That's called a bounce. 
If they like what they see on that landing page, they're going to take action. That takes them further down the funnel. The next action for them to take hopefully is to opt-in and give their email address in exchange for something that in the industry is known as a lead magnet. 
A lead magnet is a really compelling piece of content, usually a PDF download. For example, I mentioned a couple of times this SEO BS Detector that you can download for free. That's a lead magnet. That's something that you guys are going to hear and say, wow, that sounds really cool; I need to get that thing. 
In order to get it, you need to supply your email address, and now you're on my email list. I'll deliver more valuable content over time via email to you after you've opted in. 
Now, they have this free guidable piece of content (this lead magnet), and we want to take them to the next stage down in the funnel. Hopefully, it's going to be a no-brainer for them to take that next leap with you. Maybe it's to watch a webinar, so they're dedicating an hour of their time, for example, to watching a webinar with you. Perhaps it's a paid thing that they're getting from you, like video training, or it could be a physical product. 
An example that's cited a lot of times by online marketers is this credit card knife that you can get for $5. It's basically at or below cost. Basically, what you're trying to do is get people to spend money with you—just a little bit of money. A tripwire is what this is called. They're spending a little bit of money with you for this tripwire, whether it's an electronic download or a physical product they're going to get in the mail. They're essentially over that hurdle of trusting you with their credit card that they've spent a little bit of money on. I'd say no more than $20 bucks. A good price point will be $5 or $7. 
Now, it's a lot easier to get them to spend more money, and that could be your core product. I could give away a free PDF download, a more extensive ebook or video-based training for $5, and then a core program that I charge $300 for that could be an eight-week training program. That's the core product. They've basically gotten through that hurdle of I trust you with my credit card. Now, it's a lot easier to get the core product. 
From there, you can do upsells and cross-sells. Those are called profit maximizers. That is a sales funnel or marketing funnel. It's a great way to frame up how to get people from coming into your website for the first time (hopefully not bouncing), taking the next step with you, and then over time, taking further steps so that they finally eventually become really valuable lifetime customers with you.
Stephan, we've run out of time, but I've got a whole bunch more questions. I think that I might get you rescheduled again in a month or so. There's a lot more to cover. 
Stephan, thank you very much for speaking with me on The Bob Pritchard Radio Show.
You can learn more about Stephan Spencer by going to stephanspencer.com. Don't forget the SEO BS Detector on Stephan's site. I think we're all probably convinced that we need an SEO consultant, and it gives you the questions to ask to sort out the real from the bullshit.
I'll be back with more of The Bob Pritchard Radio Show on VoiceAmerica Business network after this short break.
You are listening to The Bob Pritchard Radio Show. To connect with Bob, please send an email to [email protected] Now, back to the show.
Welcome back to The Bob Pritchard straight-talking, absolutely-no-bullshit Radio Show on the VoiceAmerica Business channel. We're the number one global business radio show for entrepreneurs. We're broadcasting from our studio on Hollywood Boulevard, where technology meets entertainment.
Over the past ten years or so, I've worked with startups and early-stage companies after 30 odd years of working with multinationals. The reason that I like working with startups and early-stage companies is that it's great and very satisfying to help entrepreneurs develop and run successful businesses.
This radio show is also about providing news, information, and tips that I hope can help you. Entrepreneurs need to wear many hats, and we all can't be great at everything. What I try to do is help you identify gaps in your expertise and give you some information that might fill them.
Facebook's about to announce a bunch of new video and messaging products at the developers' conference. Many of these seem to be eating Google's lunch. Facebook seems to be leaving Google in the dust in areas where the search giant should be dominating.
Facebook's aggressive development of some of these new technologies has the potential to shake up the business landscape. An example is Facebook's recent dramatic push into video live streaming. 
We all know that YouTube has broadcasting capabilities. Individuals can do it through its gaming app, and the company live streams huge events, but Facebook has opened up its streaming capabilities to the public and has already proven the virality of its approach as nearly 1 million people simultaneously tuned in to watch a watermelon explode. It's not bad; 1 million people instantaneously.
Part of the appeal of Facebook's live product is that broadcasters can pull in people who were already just hanging out on Facebook anyway. Google may get the same amount of people or more to watch one of their live YouTube streams, but in the majority of cases, those people will be seeking out that video and not discovering it because they're already hanging out on YouTube. Of course, succeeding live video, the closest equivalent to broadcast TV, comes with huge advertising potential.
The other area I expect Google to have succeeded already is messaging, but Facebook's chat app, Messenger, looks miles beyond anything the search giant offers. Google has Hangouts, a chat app that contains elements of live video. You can do video calls between groups of users as well as messaging, though it's primarily a conversational tool. 
But Facebook is widely expected to release new tools for businesses to incorporate automated artificial intelligence-driven messaging through chatbots, likely with new integrations with its own smart virtual assistant, M. 
Facebook's vision of the future is that users can get a wide variety of information and services from chat. You can buy a shirt, order an Uber, make a dinner reservation, buy tickets to a show, check your flight status, and a whole heap more. Meanwhile, this conversational search would keep people on Messenger and off the Google Search. Facebook is certainly looking like the elephant in the room.
I hope you enjoyed the show. We're pleased to have been bringing you this show since 2011. Five years is a long time. There are a lot of shows. It's a lot of material to try and find every week. 
If you're benefiting from the advice that my guests and I give you each week, please tell your friends to listen. Go to my website at bobpritchard.com and subscribe to my monthly newsletter.
In the meanwhile, remember that if you're not really pushing the envelope and if you are not living on the edge, then you're wasting your life and taking up way too much space. It's easier and much more rewarding to do the impossible than it is to do the ordinary. 
This is Bob Pritchard. I look forward to your company again next week while I (again) broadcast from our studio on Hollywood Boulevard, where technology meets entertainment.
Important Links
Your Checklist of Actions to Take
Remember the three pillars of SEO – content, site architecture, and links. All three must work together to accomplish a successful website. It would feel like sitting on a two-legged stool if one of them was lacking.
Create and share remarkable content. A noteworthy publication keeps the audience/readers engaged and compels them to like and share with their friends.
Repurpose content so you don't spend too much time creating unique ones. For example, an article can be stretched out into infographics, short videos, listicles, etc.
Take advantage of the second biggest search engine, YouTube. Creating videos that cater to your audience's need for information can improve your visibility and credibility.
Prioritize your site architecture which is your website's internal links. Ensure the highly relevant pages are the easiest to access for your visitors and Google.
Acquire a bunch of excellent quality links from trustworthy websites. It's not advisable to hire a link building company for cheap only to get a bunch of links from shady websites pointing to yours.
Focus on PR. Get bloggers to notice you and link to you by reaching out to them with an interesting hook that will entice them to feature you on their website, social media, or Youtube channel.
Choose the right keywords. Pick important keywords that your prospects or target audience are searching for. Then, create valuable content around those keyword themes, publish that on your website, and keep it fresh and up-to-date.
Implement a regular site audit. Don't let stuff get stale with old content that links to places that have become dead websites.
Find the right SEO expert by downloading Stephan Spencer's resources and cheat sheets on his website,

www.stephanspencer.com
Download Printable Checklist