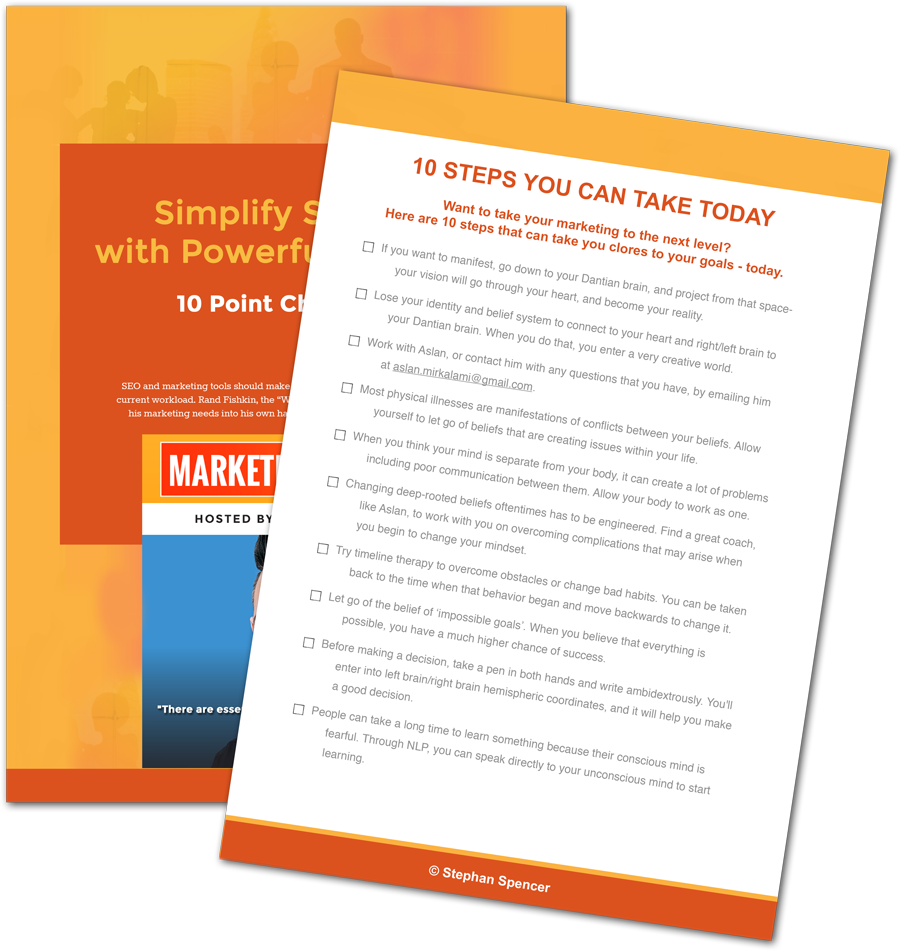 Get into action! Download your FREE Checklist
Put the most important tips from this episode to work and take your marketing to another level! Get your free 10 Point Checklist for your next actionable steps.
This Week's Guest:
Search engine optimization is one of those things that many people know a little bit about, but very few people know a lot about. If you run a small business with an online presence, you've probably heard about things like keyword density. But you may not know much beyond that. If you're already an SEO professional, you know that there's always more to learn! This week's guest explores various SEO topics in a way that is sure to bring value whether you're a beginner or an expert.
Bill Hartzer joins me today to talk about the nitty gritty of SEO audits. A good audit is a deep dive into the SEO of your site that results in a roadmap for success. It can give you insights into all the changes you need to make and the opportunities you've missed. Bill is an independent SEO consultant who has been working in the industry for over two decades. He's a co-founder of DFWSEM and was a recent speaker at Pubcon on the topic of SEO audits.
Find Out More About Bill Here:
Bill Hartzer on LinkedIn
Bill Hartzer
@bhartzer on Twitter
In This Episode:
Links and Resources: