Being a fly on the wall in one of my SEO and conversion hotseats is an excellent way to get a better grasp of the practical implementation of SEO and of conversion optimization, and that's exactly what today's episode is! 
For a decade now I have been part of an amazing mastermind called M.E.T.A.L. It's a global brotherhood of diverse media, entertainment, tech, and arts leaders who share a passion for personal growth. Today's episode is an informal workshop with some METAL brothers who dropped in for office hours with me for SEO, marketing and personal branding advice. We talked about the reality of today's digital footprint, which is that, regardless of whether or not you want to be searchable, you can be sure that you are searchable. And that means, you had better curate your search results, otherwise the results will be random, or worse — your competition could malign you. We talked about completing profiles and snippets for social media and claiming your terrain before cybersquatters hold you ransom! We also covered how to create a sales funnel to nurture your customer by coaching them along their buyer journey. It's a fun and relatable way to get a grasp on some excellent SEO and marketing quick fixes. So without any further ado, on with the show!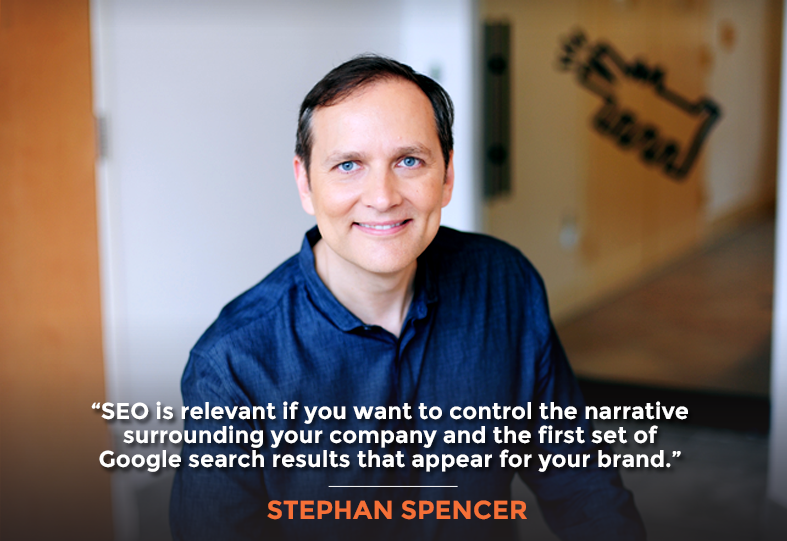 In This Episode
Do you have a site already, or are you building one? What's going on?
C.D.: I tried having a site years ago, and that's when I first learned about keywords in SEO. Then, I eventually moved to WordPress through Copyblogger. After that, my site and my wife's site blew up. 
A website is never finished. There's always more we can do no matter how good the site is.
C.D.: When I was at a Copyblogger event in Denver, Michael King gave a great speech. He does website audits. I understood maybe 2% of it. But I was getting a glimpse of how much there is to know about having a well-developed site, how to audit it, and how to do it regularly. 
It was way above my head and still is, but it's amazing how much there is to know about it. Do you enjoy it after all these years?
Yup. It's like figuring out a puzzle.
C.D.: That never ends. Pieces just keep adding and changing. There was always—for a long time—that talk about gaming search engines, but then I heard that the search engines just got too sophisticated for gaming. What is your focus on how to create search engine results?
I never believed that gaming was a viable strategy. It's a short-term approach that would bite you in the end. So I've just always been purely white hat.
C.D.: Is that based on content with the right keywords? 
Technical SEO is shoring up the website's infrastructure and underlying architecture.
There's a lot. A keyword is a part of the whole equation. You have technical SEO, where you're shoring up the infrastructure and the underlying architecture of the website. There's a lot to do. That's why there's a thousand-page book on it.
C.D.: I just downloaded the sample after you mentioned it. I haven't had a chance to dive into it. It scared me.
S.H.: Stephan, I have some immediate questions, if you don't mind. I'm here because I don't know what SEO is. Can you use it if you're branding yourself as a person, creating content, creating music, writing a book, or something else?
If you're trying to brand your company, you personally, or a new product or service, then SEO is relevant because you want to control the narrative or the first set of search results that appear for a query on Google for that brand.
If somebody's googling for Steven Harms, what do they get? What do they see? Do they see a knowledge panel on the right-hand side? Do they see your LinkedIn as number one? Or your website as number one?
S.H.: Nothing, because I have nothing. I don't have LinkedIn or a website. I barely have any YouTube videos, and the ones I do have somebody else posted. 
Do you have access to your own Instagram, Facebook, or anything?
S.H.: I don't think I do. I wouldn't even know how to shut it off, restart it, clean it up, or any of that stuff.
That's interesting. People are googling you.
S.H.: How do you know that?
They're typing Steven Harms into Google.
J.S.: I'll interrupt for two seconds and add some validity to your words. I did have to search for you, Steven, when I did your little bio for the portal. Getting a lot of context about your work and who you are was tough. There wasn't a lot out there.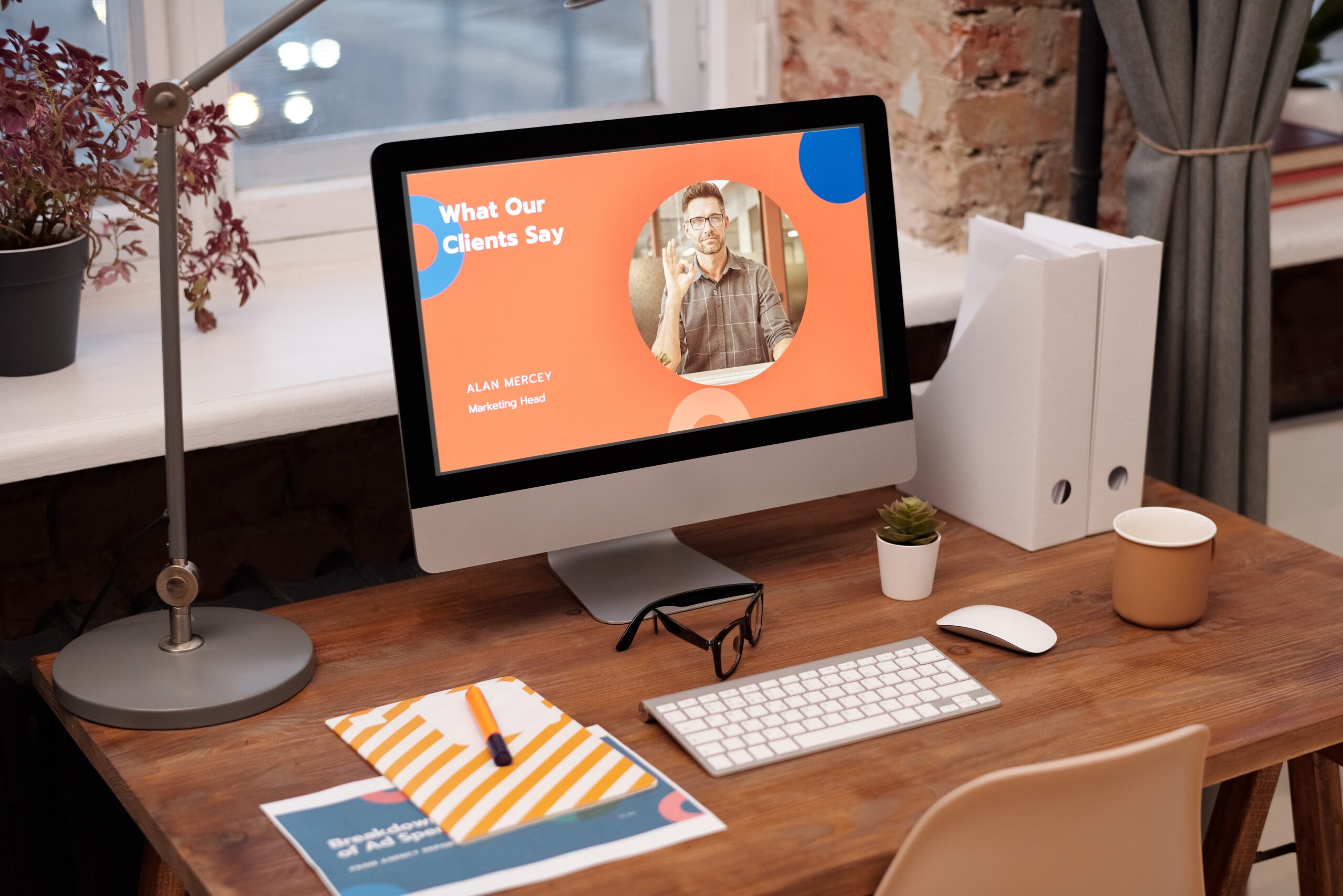 Certainly, people are going to be doing their due diligence about you, Steven, if they are going to invest an hour into attending your show, which is Wednesdays, is it?
S.H.: I'm still trying to figure out what I want the show to be now that I'm coming back out of the fog.
I'm writing a book. I want to teach a class; I still am teaching voice. I still have several students through Zoom, and I'm taking a branding class. That's going well, but I don't know how to set up how I want myself to be presented through what you call SEO. I don't know what I want people to find, and I don't know what they will see now when they look for me.
C.D.: Steven, when we met on my first weekend in M.E.T.A.L, and you reached out to me, that's immediately what I did. I googled you. The most things I could find about you are through the L.A. Opera. I just got a taste of you. Then, when we chatted, it gave me more of a bite.
People are googling you to figure out who you are, whether they should work with you, attend your free class, if you do a webinar, or if you have anything that would be a trial of your services.
You know how we went with coaches. They'd give you a free initial session, usually called a strategy session or strategy call. Mostly, it's a sales call, but people will invest time into doing that, so they will be very careful about who they commit to signing up for that.
S.H.: I need to go on this pronto, Stephan.
You can mold people's perceptions about you by creating or revising your social media.
Click To Tweet
Yeah. The sooner, the better. You know the adage that perfect is the enemy of done. If you keep thinking I want to figure out what I want to be when I grow up, I want to figure out my messaging. I want to do all this stuff and prepare, and then I'll set up my LinkedIn and a website, go and claim my Facebook, try to get it from my ex-wife, or whatever that is getting in the way. It's procrastination. It's a way not to do anything at all.
S.H.: If I did Jennifer's job hard to search for me, I could make anybody's job hard.
It's easy to search for you. But, finding meaningful information helps them make a buying decision is hard.
S.H.: Is there a process for this?
If you are looking just to do a Brand SERP SEO—an SERP is a search engine results page—and you're trying to control the Brand SERP, then that's going to be stage one for you. Then, you're going to figure out what stage two would be. 
It could be to build a website with some blog content targeting different keywords. Then, you're going to research which keywords are the right ones and develop an editorial calendar. Of course, all that stuff will come after you figure out what the Brand SERP should look like.
I'm looking at the Brand SERP for your name right here, and you don't have a website ranking number one. There's the lamasterchorale.org website. Is that a site that you have any influence over?
S.H.: No, I've never marketed myself. I've never even made business cards or a website, but I'm part of something called the LA Master Chorale, which is a professional singing group in LA.
Okay, so you do have a relationship with them if you want to have this information changed.
S.H.: Yes, I can change if I want.
This isn't even clickable. So if somebody wanted to watch this Vimeo video, they would have to copy and paste this into the browser instead of just clicking on it. 
The same with the email address. That should be clickable. I should be able to click on it, and then it opens up the email client, and I can start writing an email.
S.H.: But you can't do that.
No. You could ask to make some changes to this so that it's more favorable when people land here to get them to take positive action and work with you.
S.H.: I've never taken this seriously, Stephan. I'll be honest with you.
Other people are because two people out of the three of us have googled you. So that's more than an anomaly.
S.H.: That's a fair statement.
If you don't ask, you don't get it.
You got the LA Opera. You could do the same thing with them because surely you have a relationship with them. You could say, "Hey, I would love for you to change this, add this," or whatever—worst-case scenario, they say no. But if you don't ask, you don't get.
Next is your LinkedIn. Is this your LinkedIn, or is this somebody else?
S.H.: No, I'm not from New York, New York. That's not me.
That doesn't look like you. Here's somebody else who is another, not you. Your LinkedIn isn't showing up. It doesn't take long to sign up for LinkedIn.
S.H.: I have a LinkedIn account. I don't know how it got started, but it's there.
Let's search inside LinkedIn because googling it doesn't bring it up.
S.H.: You're fast at this.
These are all the Steven Harms out there.
C.D.: Stephan, by the way, I love that you're doing this, so please just continue.
The cool thing about this is that you don't even need a website yet. You can still impact what people see just by thinking about what social profiles you need to start, clean up, or revise with additional detail that has some good keywords, is compelling, and can cause them to take action.
S.H.: I need help with this for sure. It looks like I don't exist.
You can get profile pieces written about you, and it's easy. There's this site called ideamensch.com where you can submit an interview. The form or questionnaire has 15 questions to answer.
Curate how you present yourself online: Your prospects practice due diligence before they contact you.
Click To Tweet
Another M.E.T.A.L brother did this not too long ago, Ali Najafian. He is the CEO of Trendy Butler and was a client for a while.
This is something that he just did on his own. He submitted the questionnaire, and then they published it. It ranked on page one for his name for a while. Let's see if it still does. It's not on page 1, and I'm looking at 100 results per page, not just 10. Let's see here.
It's not ranking anymore, but it did rank for a while. So that's an example where you could get a puff piece written about you where it's just you answering some questions. 
But it doesn't have to be just social profiles. It can be feature stories, interviews, or podcast episodes where you're on somebody's podcast. Another thing you can do is start asking to be on people's podcasts.
S.H.: I've done a few of those. If you were me, where would you start today? What would I do today since you're big on doing something now?
Take control of your social profiles. Contact your ex-girlfriend and ex-wife and say, "Hey, I want my passwords to my social accounts."
S.H.: They probably don't know them.
You can reset the password, which may go to either your email address or hers.
S.H.: What about starting over? What about forgetting about any Instagram and Facebook that's already up because I don't care about them? I would love to keep my friends, but I can go through my Facebook file and redo it.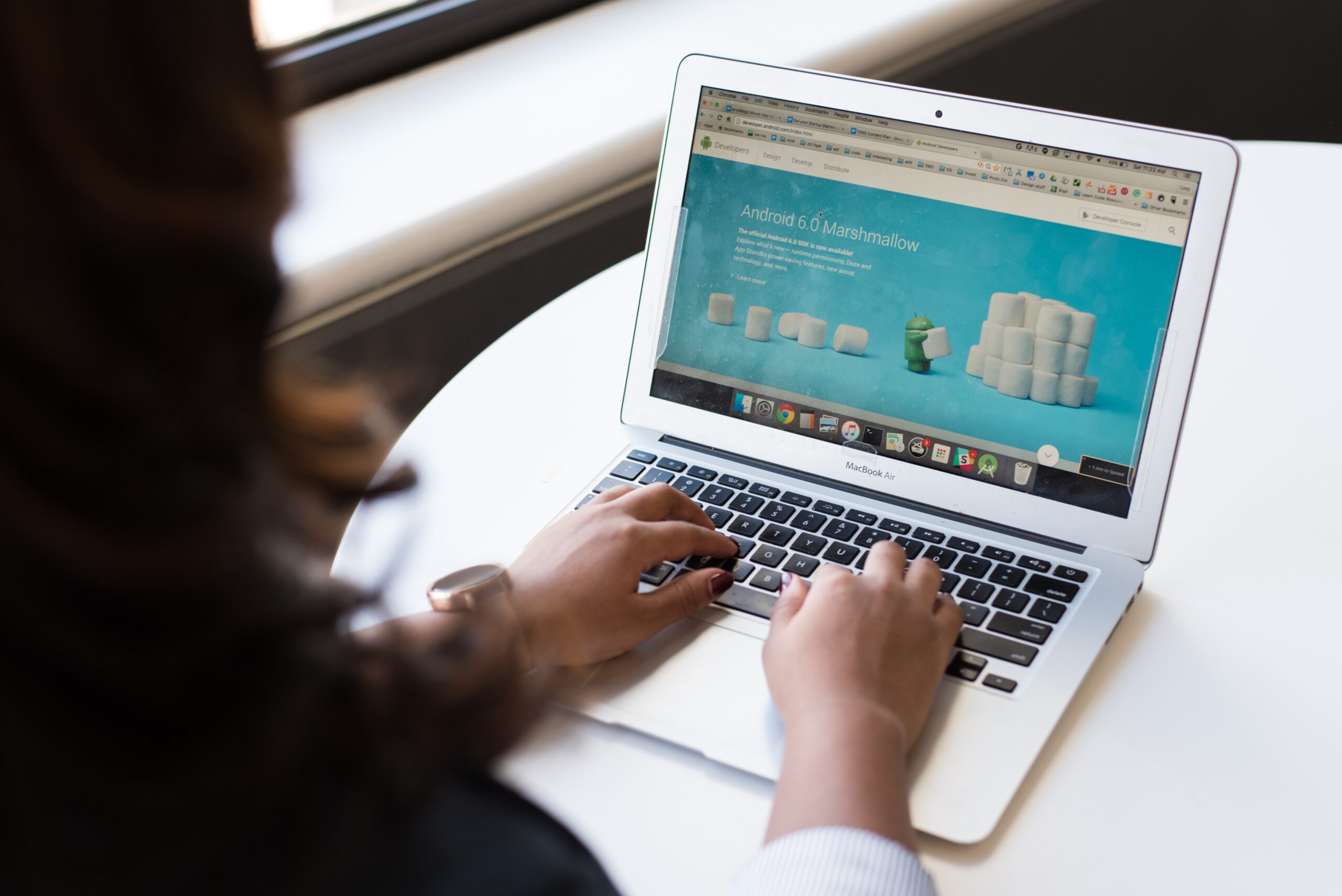 Yeah, but it's best to have the URL: facebook.com/stevenharms if you have that. Whatever that custom URL was, it would be good to keep it and not just lose it.
S.H.: I don't know what I have now.
C.D.: Steven, you got a great Facebook page. Beautiful image. You have 758 friends on your Facebook page.
I'm going to just search for you on Facebook.
C.D.: It's under Steven A. Harms.
S.H.: That's a problem too. I should change that, too, because nobody knows me as Steven A. Harms.
C.D.: I've just looked up Steven Harms, and you popped up. I saw your image, and I clicked it.
You have a custom URL here: facebook.com/steven.a.harms. But I bet somebody else has Steven Harms, and then that redirects to facebook.com/steven.harms. This guy already locked up that URL. But that's okay. You've got facebook.com/steven.a.harms. That's not bad.
You would want to get the password for this. This can occupy a slot on page one in Google for your name. Then, if you put stuff here that showcases your work, expertise, and unique ability, that would be great. You probably have a lot of people who have sent you friend requests, and they got crickets back.
S.H.: That's probably true.
I suggest resetting your password. Then, just try to get control of that account back.
S.H.: By the way, thank you for all your encouragement. I appreciate it.
It's important to be thoughtful about the keywords you use, not just for conversion but also for search engine results.
Click To Tweet
You're welcome.
C.D.: Steven, I'm going to add you as a friend right now to see if you get a request in your email or somewhere. That might help. I just friend-requested you to know if you get some ping or something.
What you find in the search results for his name is not the best first impression. It's not a bad first impression, but it doesn't sell his expertise as a voice coach. I hope that was helpful, Steven.
S.H.: It is helpful. Thank you.
I would go through the process of building up your social accounts. Facebook, Instagram, and LinkedIn would be the three main ones I would start with. Think about if somebody lands there, how will they judge you or suss you out in terms of whether they could get value from working with you?
S.H.: Cool, thank you.
We're going to look at the M.E.T.A.L site and tear that apart in a gentle way.
W.H.: I'm going to get my crash helmet and body suit.
No, I will be super gentle, but it will be very to the point.
W.H.: Stephan, I know you, and I love you, and it's what they call tough love. You know what you're talking about.
Thank you. First of all, if somebody googles "metal," what do they see? It probably has nothing to do with M.E.T.A.L International because it's a generic keyword. It covers everything from the names of supermarkets to the actual material and dictionary entries. We do not see it in the first ten pages of the search results.
Adding additional words to the title is a good start to helping you rank for some keywords.
If somebody says I couldn't find you by googling for "metal," that would be why. You'll have to tell people not to google "metal" but "M.E.T.A.L International." Do people think of metal as M.E.T.A.L International, or do they think of it just as metal?
W.H.: That's a really good question seeing as we don't want the public to be googling us.
We have a problem, though. I get where you're coming from. I have had conversations just like this with people who have family offices. 
Do you know what a family office is? They're dealing with billionaires and don't even want a presence on Google. They want to be invisible. 
It doesn't work that way. Billionaires will do their due diligence about you before they even pick up the phone to call you. What are they going to find? You better curate what those results are. Otherwise, it's just going to be random or, worse, a competitor maligning you. You're susceptible to getting negative SEO attacks if you have no presence.
Somebody's probably not going to find much searching for M.E.T.A.L. Still, if they were referred to you without the URL or somebody mentioned I'm in the M.E.T.A.L Group Mastermind, they would be putting in who knows what. 
We don't know what that is yet. We'd have to ask around. Is it a mastermind group, men's group, or international? It's not international until I heard the URL, metal.international. I never thought of International as part of your name. The two words never collided with me.
'M.E.T.A.L Mastermind' isn't pulling up in the first ten pages. How about 'M.E.T.A.L Group?' There, it shows up.' Still, you're not helping yourself in terms of trying to rank for these keywords like men's group, mastermind, and so forth because your title on the homepage—the page that ranks and the most important page as far as Google's concerned—doesn't have anything other than M.E.T.A.L International. 
A meta description is what would have shown up in the snippet. Not always, but most likely, it would have shown up.
Men's group, masterminds, events, workshops, or whatever the keywords are that you're trying to rank for, it'd be good to be workshopping this with some of the guys and say, "Hey, what did you search for when you tried to find information about us? How do you word or phrase the group to your friends who you want to recommend that they check it out and join?" 
You can do a little impromptu focus group over Zoom and get people to share their thoughts. 
Adding additional words to the title is a good start to helping you rank for some of these other keywords, like M.E.T.A.L Men's Group or M.E.T.A.L Mastermind. Brotherhood is a word that they use. You have that in the page's text but don't have it in the title tag. 
Let's see if you're in the first ten pages for M.E.T.A.L Brotherhood. Nope. You even had the word brotherhood on the page because you can see it here. It could be in the meta description. We'll take a look.
M.E.T.A.L International is a brotherhood of diverse media entertainment. It is an experienced personal growth leader specializing in men's group work. That looks like it's text from the page and not a meta description. Let's take a look.
Isn't that funny? You're not in the first ten pages in Google for M.E.T.A.L Brotherhood. So the only people going to search are people who were told about you probably by a M.E.T.A.L brother. 
You do want to show up for that. You won't have a website if you don't want to show up for those keywords. Like the adage, if a tree falls in the forest, did it make a sound? 
Do you guys know what the right answer is to that question? I recently learned the right answer to that.
W.H.: Which is?
Create a curiosity gap and deliver a value proposition that intrigues, inspires, and compels people to click on your website.
No, it didn't. It made a vibration, but there was no ear to hear it to turn that vibration into a sound. If you built a website, nobody visits it, and nobody can find it, was it even worth investing the time, energy, and money into building that site? Maybe not. There's no ear to hear and no eye to see, experience, and consume the information. It's only there to make you guys feel better that you did it.
Let's look in the HTML source to see if there's a meta description. That would influence the likelihood that Google will display that snippet with the information you want to show up there. 
The open graph meta tags and Twitter description are both blank, and the meta description is empty. I don't know why you guys defined that and then decided to make it blank, but a meta description is what would have shown up in the snippet. Not always, but most likely, it would have shown up. 
You could have something compelling that would invite people to click because something is intriguing. It creates a curiosity gap and delivers a value proposition that intrigues, inspires, and compels people. 
You could have done something similar with your Facebook Open Graph description. Unfortunately, you don't have an open graph title either. Likewise, you don't have a Twitter description or title, so when somebody shares your homepage URL on Twitter or Facebook, it will be blank, which isn't ideal. 
That's not an SEO tip. That's just a social media tip. Populate those fields with a good title and description.
C.D.: Can I ask a question real quick? Between what Will was saying about not wanting to be found by everyone, it's good to protect the digital space property of M.E.T.A.L. 
I remember there was a theme about an open secret. For example, a telephone booth led to a restaurant, and you had to know about the telephone booth to enter the restaurant. 
What if you create a digital presence for M.E.T.A.L? It's still there to protect the digital footprint. However, it's still an invitation process in that M.E.T.A.L brothers give the login, URL, Twitter, or social media links to the people they want to invite. 
Could it manage both sides so that Google, search engines, or social media do not easily find it? However, you're still protecting digital intellectual property allowing Will and Ken to have it as this exclusive by invitation-only, not an algorithmic invitation to the group. Is that possible to provide for both of those desires? Did I just go off the road? 
Is that even something that you wanted to do? To make it hard for people to find M.E.T.A.L?
Content equals nothing.
W.H.: We would want to have it searchable by the right guy. 
Even if it shows up for the wrong guy, you can't make the site invisible to somebody who's not only got integrity or something. You can have a rigorous vetting process. That's what you do have. I won't be concerned that you show up on Google or are shared on social media. I encourage that because that will mean you're casting a wider net for even higher-quality guys.
What you see here is the meta description, and it's blank. Content equals nothing. Here's the Facebook open graph description. Again, content equals nothing. The Facebook open graph title is set to the word home, which is essentially nothing, and then the same with Twitter.
W.H.: Are those changed on the Facebook and Twitter pages?
No, those are changed in the backend of this site. The site is WordPress.
W.H.: It's related to WordPress. It's the CMS system by HubSpot.
J.S.: I have a question about this. We haven't decided officially whether or not we want to have a presence on Facebook. Only an old presence has nothing to do with who we are now, and we don't have an official M.E.T.A.L Twitter or Instagram. So how should we handle that?
That's a great question. The fact that you don't have an official Twitter or Instagram makes you a target for cybersquatters. Suppose you decide we don't want to register a domain name because we don't want to have a presence on the web. In that case, you're asking somebody to do that for you and offer the domain name at a very high markup. They can do the same thing with social accounts. 
If you use a tool like namechk.com and put in your username—let's say it's @metalintl or @metalinternational—it will check all of the different social platforms to see if that username is available or if it's already been registered. It's already registered—this could be an error code of some sort—on Etsy. Still, it's available on everything except Twitter and Tiktok. On Twitter and Tiktok, it's too long, so we could switch to @metalintl and then see if that's available.
Let's say that somebody decided that they didn't like you. They got booted out of M.E.T.A.L, and they're like, "Okay, I'm going to teach these M.E.T.A.L guys a lesson." Then, they go and register all the usernames @metailintl and @metalinternational on all the social platforms before you get a chance to do it and before you decide on your social strategy. You guys just got screwed over. We don't want to have that happen. We want to proactively control that even if we don't intend to use it.
J.S.: We would create those accounts even if they're not populated.
The idea of a sales funnel is that the buyer's journey starts and ends at specific points. Along the way, milestones occur that help you spur others to continue on their journey.
Click To Tweet
To block someone else from registering them. There's no charge. It's free. There's no barrier to entry for somebody to set up a URL facebook.com/metalinternational, facebook.com/metalintl, or whatever.
What's the main objective that you as an organization have for your website?
J.S.: There are two. We want relevant men to find our website and show up on a Saturday and then become members or go through the process of being vetted to become a member. Then, it also seems important for the M.E.T.A.L community—the guys who are already members—to have access to a website so they can show their friends and talk about what they're doing. It's a way for us to tell our story.
All right. Is it working effectively from that standpoint? Are you getting positive feedback from the M.E.T.A.L brothers that they can tell the M.E.T.A.L story to their male friends?
J.S.: Many of the guys have been saying at least we have a website they're not embarrassed to show their friends. They aren't embarrassed to invite high-profile people because our online presence looks like it has more integrity. 
We're getting close to that goal. However, I don't think we're in a place where it's something searchable that people will organically find and that the right guy will find this website and then show up.
First, we got to crawl before we walk, and then we can run. That'll come. But first, we need to ensure that the M.E.T.A.L brothers, who could be referring very high-level male friends, colleagues, and acquaintances to the group, will do so and will use the website to facilitate that process. 
That's the crawling stage. Does this effectively do that? I have referred you to some of my friends and clients. I shared the URL of my guest ticket page. I guess the URL had changed, and now it's a 404 error. Did you guys fix that?
W.H.: I think so.
Your homepage should convey some social proof—what's in it for me, who you are, and what my next action is.
Okay, good. I didn't refer people directly to the homepage in part because it's not straightforward what the funnel is. Before people scroll, the experience above the fold should convey what's in it for me, who you guys are, and what my next action is. It should convey some social proof while you're at it.  
There needs to be social proof. These guys could be stock photo people. We don't know who they are. You didn't label them; they're not recognizable. 
I don't see a social proof on ABC, NBC, or whatever. I also don't see a clear next action for me to take as somebody new who is unfamiliar with your organization, so the likelihood that I will continue, even though I'm not drawn in yet, if I will continue by scrolling is drastically reduced. 
There's no reason why this request for a guest pass couldn't be here on top of the photo. Is this an effective statement of why you guys exist, how someone of high caliber would want to join, and what they would get out of it? 
If you notice here, it says 'METAL-Hero 1 New.' That's the alt text of your image. So if somebody mouses over the image, that's what they're seeing. That's like the internal plumbing of the site. 
You don't want to show that. You want to offer something value-added, like the names of these people, if they're willing to have you share that. You might even put that on the image itself. I don't know if they would be happy to permit you to do that, but I would certainly ask.
"Where men connect, support, and grow together." That could be anything. That could be an AAA group, a domestic abuser group, a mastermind, a church group, or anything. I would, again, focus-group this with some folks who aren't familiar with M.E.T.A.L and ask them to give you feedback on what their first impression is landing on this homepage.
What is this page about from Google's perspective? I'm going to use a tool called Google Cloud Natural Language API. The service is paid, but you can use the free demo.
Did you notice that the title here is just the word home? You don't want to rank the word home by itself. You want to have better keywords in there. When I saw the Google search listing, I thought your title tag was 'METAL International,' but it's not even that. Google replaced the word home with METAL International because Google thought this was such a terrible title. It decided to overwrite it with its own. Clean that up. It takes probably half a minute to do.
I'm going to copy all of the text on this page. There's all the text from the homepage, hit analyze and see what the AI at Google thinks of this copy in terms of the topic or topics—they're called entities by Google—and what the salient score of each of those entities is. What's this homepage about as far as Google AI is concerned, and to what degree of certainty is it that it's really about that thing?
It's mostly about Ken Rutkowski and then less degree, members, leaders, passion, and brotherhood. But these scores of salience are small. It's 0.02, so it's tiny.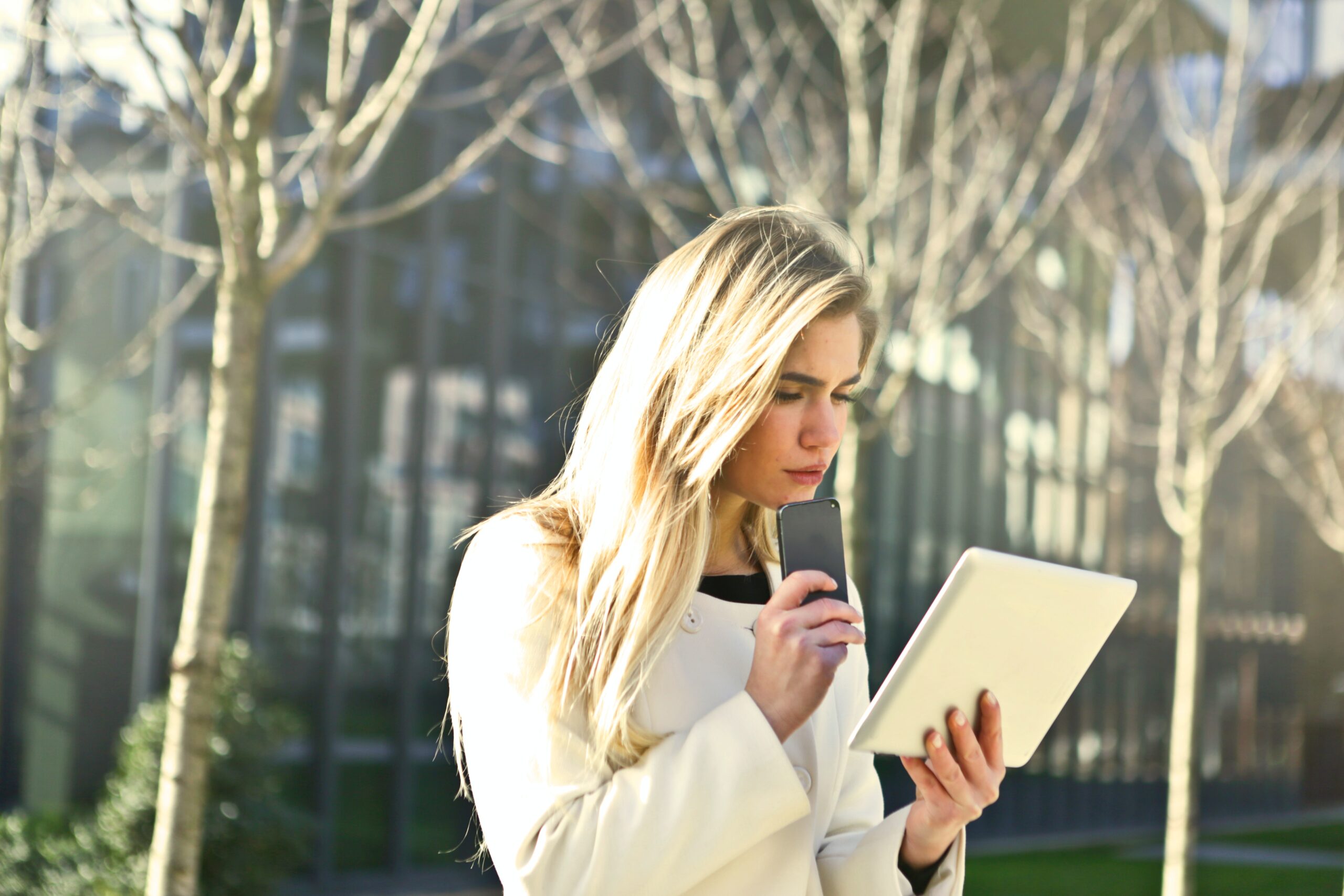 Where is a men's group, mastermind, or any of the kinds of terms that your target audience would be typing in? It's not hitting the mark there. You want to be thoughtful about what words you use, not just from a conversion perspective for your ideal target but also from a search engine's perspective, so that it will rank you for the things you want to rank for. 
What are you talking about here that makes Google think this is a page about a men's group or a mastermind? There's a lot about Zoom. There's a lot about breakout sessions, members, locations, other men, exploring topics, archives, private social networks and Zoom. There's a lot of Zoom on this page.
If I were to create a campaign around getting people to refer to their friends, I would want to create an incentive, not monetary but based on a social contract. 
A study found that parents picking up their kids from daycare would sometimes come late, which would be a problem for the workers. They'd have to stick around and not be able to close up, leave, and go home to their families.
What they found in the study was changing the punishment from just giving them a hard time. You feel bad coming up and picking up your kid, but they instituted a policy where they charged a penalty fee, and then people were late all the time. You'd think, "Why would people be late for their kids if they got a monetary penalty for showing up late?" It's because that changed the social contract. They didn't feel bad anymore. They just say, "Well, there's a cost, and I can afford it. It's a really important meeting. I'm just going to stay until the end of this meeting."
You got to think about what's the incentive, and the incentive shouldn't be monetary. It should be part of the social contract like, "Hey, we want to have a certain number of guys in the Saturday morning Zoom. We're not hitting 200 in the last few weeks. We want to hit at least 250 with super high-quality men. We want your friends, colleagues, and peers, not just random people. Can you go to this URL on the M.E.T.A.L site or click on that button on the M.E.T.A.L site to follow these instructions? Then, send out these nice invitations that send them to a funnel of the M.E.T.A.L site."
Conveying the value and providing a first impression is necessary for people to feel your services or organization is for them.
It's classy, and it gives them a compelling offer. Again, I'm just riffing about this, but that would enhance the ability for somebody to give a white glove treatment to one of their high-level peers to experience M.E.T.A.L. Have you thought about anything like that?
J.S.: We started doing that, but maybe we're doing something differently than what you're talking about. 
We tell the guys to send people to the website where their guests can click on request to get a guest pass. Now we have it automated so that when they request a guest pass, they receive the guest newsletter for that week, the one you said you were referring your guests to instead of the website. 
Short of announcing it and asking the guys to do it. We're doing what you're talking about. It seems like a white glove experience now compared to where it was, but what do you think?
If I was sent directly to this URL—which I had done for a couple of people, but this was on the old site—there's no value proposition conveyed. There's no context here. I don't even know who this guy is. Is this guy the founder? Is he the host? What am I requesting a guest pass for? What is this thing? Why is it asking for all this personal information? Everything is a required field. What if I don't have LinkedIn? Does that mean I'm not allowed? Do I have to make something up here and do that? 
Without conveying the value first and without providing that first impression, the danger is that somebody will feel like this isn't for me. I don't even know what this is, whatever. They're busy. They're super high-level people, and they haven't been convinced.
If people direct folks right here to this URL, this is not a great experience. If they direct them to the homepage and then say, well, you have to scroll down a little bit, but do that and click on the request for a guest pass, you need to have that front and center above the fold. 
Let's say that you haven't done that yet. They're hoping that the person follows those instructions, clicks on that request for a guest pass link, and, while visiting the site, sees a value there that intrigues them. 
This is better than it was, but it could be done in a way that's a super white glove in a funnel or a private invitation sort of experience. If you gave a special URL to people and said, "Hey, this is how we want you to invite people." Then it opens up this special envelope, something that looks classy, this animated thing, a video with Ken dropping some knowledge bombs, some social proof and regaling the viewer with some storytelling, some anecdotes. That would be a much more powerful experience.
W.H.: You're talking about a special landing page specifically.
Funnels are key, and it's the buyer's journey.
Yup. Not just a landing page but a funnel because a landing page by itself is just a page to convey some information. If it's a squeeze page, then it's a page to collect an email address. If it's a registration page, it has a different purpose. 
The idea of a funnel is that you have a buyer journey that starts somewhere and then ends somewhere, and on the way, there are these milestones that happen that you can influence, coach, coax, coerce, or whatever people to keep going further down that buyer journey. 
That's why there are indoctrination and email sequences where they get three, four, or five emails over a week. "Hey, I still haven't seen that you've signed up for the M.E.T.A.L Saturday," or "I saw you didn't show up on Saturday." So you'd have the sequences built out and these trigger-based emails loaded up. 
You're using HubSpot, but I use Infusionsoft, so I would have it loaded on the latter. Based on what the triggers are—either they show up or don't show up, either they registered or didn't register, or either they continued down the path or not—you coax them or do whatever to get the desired action out of them. That will be much more effective than just having a landing page and hoping for the best.
That has nothing to do with SEO. It's just good marketing. Funnels are key, and it's the buyer's journey. It's just how people go from A to Z. There's so much we didn't cover about SEO that we could have, but we're about out of time here.
Again, crawl, then walk, and then run. This is super important to get right so that people will refer their friends, and then we can tune the SEO and figure out what keywords people are searching for. We can start posting some blog content to fill the content repository and do some content marketing, but we're not there yet.
Always remember that the visitor to your website is the hero in this journey, and you're the guide.
J.S..: Our first step would be to make this great journey for referrals for our internal network. That would be our first step before even looking at the SEO.
Yeah. Always remember that the visitor to your website is the hero in this journey, and you're the guide. M.E.T.A.L is not Luke Skywalker; the visitor is. You are Obi-Wan Kenobi. You have the map to the death star so it can be destroyed, and the hero can only succeed with your help. They're the ones that are going to be seeing themselves as the hero. 
Suppose you're trying to do what every other website does by touting the benefits and amazingness of your organization. In that case, you're taking that spot as the hero. And there's no room for the visitor to be the hero.
W.H.: Stephan, I can't thank you enough.
You're welcome. We're just getting started.
J.S.: It's so valuable. Thank you.
Important Links
Your Checklist of Actions to Take
Discover why my rankings are so low by taking Stephan's free

SEO quiz

. Take advantage of Stephan's free consultation to discern how I can fix my site errors.
Have basic knowledge of SEO. Basic technical knowledge will help me optimize my site for search engines to make it more visible, which means more traffic and opportunities to convert prospects into customers.
Utilize social media for the greater good. Evaluate which social profiles I need to create or revise. Make sure to add details with good, compelling keywords.
Use keyword brainstorming tools to attain necessary data and build my portfolio. Utilize the keyword tools for comparison purposes. Here are some great keyword brainstorming tools:

Soovle

,

Ubersuggest

,

Google Trends

, and

AnswerThePublic

.
Create and share remarkable content. A noteworthy publication keeps the audience/readers engaged and compels them to like and share content with their friends.
Write excellent titles for my articles. A good title tag should have my primary keyword and shouldn't go too long. Remember Googlebot gives more weight to the keywords at the beginning of my title tag than at the end of the tag.
Write compelling meta descriptions. Meta description does not affect my ranking, however, the meta description generates the click-through rate (C.T.R.) for my content.
Use hardcore SEO tools for real data and don't base SEO practices on mere suggestions. Some great SEO tools are

Google Keyword Planner

,

Moz

,

Rank Ranger

, and

SEMrush

.
Use the

SEO BS Detector

and

SEO Hiring Blueprint

when hiring an SEO expert for my business.
Check out and read

chapter 7 of The Art of SEO

. This chapter teaches the fundamentals of SEO.
Download Printable Checklist