My guest today, Brynne Tillman, is going to tell you all about doing CPR on your LinkedIn connections! And by CPR, she means identifying Clients, Prospects, and Referral partners. Brynne is the LinkedIn Whisperer and CEO of Social Sales Link. For over a decade she has been teaching entrepreneurs, sales teams and business leaders how to leverage LinkedIn for social selling. As a former sales trainer and personal producer, Brynne used all of the traditional sales techniques and adapted them to the new digital world.
In today's episode, we get into the nitty gritty of what it takes to nail LinkedIn for social selling by creating a value-centric profile, engaging in social listening, showing up as a thought leader, nurturing your existing connections, and prospecting through your warm market. This is not a strategy of accumulating as many connections as possible. Rather, it's about nurturing the top 10% of your connections—the ones you want to do CPR on, and then always thinking about what your prospects would want to consume and learn more about. This is a seriously value-packed episode so without any further ado, on with the show!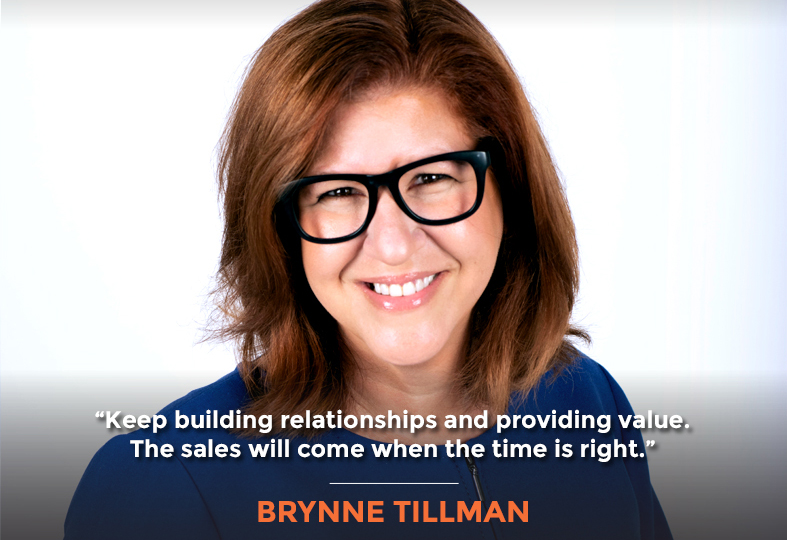 In this Episode
Transcript
Brynne, it's so great to have you on the show.
Stephan, thank you very much for having me. I appreciate it.
Let's talk about how to incorporate some sales techniques into your business. What are a few examples of things that folks who are listening probably aren't doing from a sales standpoint?
Typically, when I talk about sales, I'm actually aligning that with LinkedIn. Let's talk about a few things that people aren't doing on LinkedIn that really could be helping them. There are really five frameworks that all salespeople should focus on. The first one, and it's so important, is to position their profile to be value-centric. Whether you're using LinkedIn or not, people are Googling you. When they Google you, your LinkedIn profile is in the top three, almost guaranteed.
Keep building relationships and providing value. The sales will come when the time is right.
Click To Tweet
When they're doing their due diligence, they're checking out your profile whether you're using LinkedIn or not. It's absolutely essential that we use this well. Some of the mistakes that salespeople are making are that it's either a resume or a pitch deck of sorts, like a sales page. Neither of those will attract your buyers. What attracts your buyers ultimately is that when your profile is positioned to be a resource. That really will attract the right stakeholders and get them interested in learning more.
In fact, there are really five things to think about how to put that profile together. The first one is it needs to resonate with your buyer. They need to know immediately that you work with people like them. The second thing is you have to create curiosity and get them to lean in and want to read more. Then, the resource piece. We need to teach them something new. The magic is it gets them thinking differently about their current situation. The fifth piece is it needs to be so impactful that they're interested in having a conversation. That's the job of the profile.
We end up sharing content and insights around what we want to share, not what the prospects want to consume.
The second thing is social listening. We jump right into prospecting or even sharing content before we even really know what our buyers want. We end up sharing content and insights around what we want to share, not necessarily what they want to consume. I had a client that just started working with us. One of the reasons she started working with us is she was like, "We have so much great content. We have an enormous amount of engagement. But all the engagement is our competition. They're not our prospects."
I went, "Yeah, because you're not sharing content that your prospects care about. You're sharing stuff you care about. Therefore, your prospects don't care about you." We've got to do social listening. The third bucket is the actual sharing content. Now we have to be thought leaders using content that we now know our prospects care about. That content will fall into either curated content around the industry, around what their clients care about. Now that we've learned, we want to curate the right content. Creating original content and engaging on other people's posts, and leveraging magnets, people that are attracting your buyers and engaging with them. That's the third piece.
The fourth piece is we need to nurture our existing connections and we're not. Mostly we're doing random acts of social showing up and doing a few things and dropping out. If you have thousands of connections, we found that 10% of your connections are people you probably want to have a conversation with. Take inventory whether you export your connections or you do a search. We talked about doing CPR on our connections, which is identifying clients, prospects, and referral partners that we want to start conversations with.
The fifth is prospecting. This is warm market prospecting—getting client referrals and identifying who in our network can help us gain access to our buyers. If we can do those five things which are a value-centric profile, social listening, showing up as a thought leader, nurturing our existing connections, and prospecting to our warm market, you will nail LinkedIn for social selling.
Wow, that's a lot of great stuff. Thank you so much. Let's delve a little deeper into some of these things. I love to hear a bit more about social listening. What tools do you use, techniques, strategies, and so forth?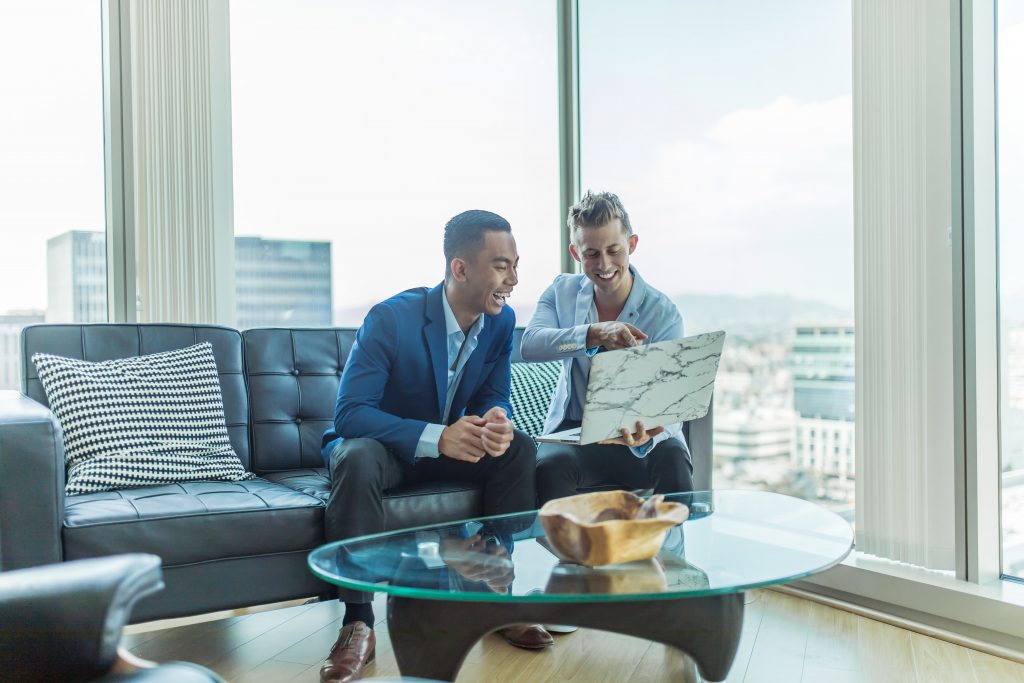 There are so many ways that we can do this. I will start with the very easy things, which is to look at the content that your current clients and your current prospects are engaging in. When you do that, start to identify some key factors, maybe even hashtags that are consistently showing up. It's easy to do. It takes a little bit of time, but it's really worth it. The next thing you could do is set up Google Alerts with keywords that that content represented. You can get that content fed to you. You can also use a tool. I use feedly.com, and I put those keywords and I find websites, blog posts, and community leaders that are consistently sharing that kind of content that we've identified.
You might struggle like my clients, they are really not sharing or engaging on a ton of content. What do I do? Ask them. It's really that easy. It could be as simple as you put out a poll of the following four topics, which would you most likely want to click? Which would gain your most interest to click through? Ask, reach out. I'm doing quick little polls and putting content together that could be really valuable to people like you. What would you vote on? What would you want to click through? Asking is one of the easiest ways to identify the ways to do this. That's my recommendation on getting started, at least.
That's great and are there any particular tools that work across all social platforms for social listening, something that's maybe even an enterprise-level tool for not just LinkedIn but Instagram and Twitter and all that?
Google Alerts is one of my favorites for social-listen for particular topics or companies. Sales Navigator itself, if you save companies and you save leads, it will alert you to information and news. Things like Hootsuite. You could create feeds of topics that you could social listen to on many different platforms. We are pretty focused on the LinkedIn space. We're not listening to a whole lot except for what comes into Google Alerts, beyond LinkedIn and Google Alerts.
I know there is a tool acquired by salesforce.com a while back called Radian6, and that was a more expensive enterprise-level tool. Let's talk about sharing content, if you're creating original content, what content do you recommend? Are these studies that you've commissioned or that you've conducted? Are these infographics or videos that you've uploaded natively to LinkedIn? Let's talk more about the curated content and the created-from-scratch content.
Share stuff your prospects care about. When you only share the things you care about, you connect with your competitors and not potential clients or customers.
Click To Tweet
The first thing is through social listening you also want to identify what types of content are your buyers consuming. Let's say there are lots of different things. We work with an individual and say, okay, where are you most comfortable? There are some people that are great writers. Most salespeople don't love writing. What do you do? Most salespeople are talkers. I recommend that you get a topic a week and you get into the Zoom and if you have any kind of paid Zoom account, you can check "I want the transcription." Otherwise, you can upload any video to Otter.ai and get the transcription.
What do we want to do? We want to talk about a topic for five minutes, seven minutes. My team and I, every single Monday, have one topic. We talk about it for 12 or 15 minutes and that creates our content for the entire week on one topic. Now, we've got the full video that we get edited, and we have the captions and some branding. We have a great full-time editor on staff, and not everyone has that. But you can go to things like Upwork or Fiverr.com for a very inexpensive cost you can get those videos edited.
Then our 12 minutes, we edit each of our 90-second quotes on the tip that was part of that video. That becomes something that each of us shares. That becomes native video. A native video is an uploaded video that has to be between 6 seconds and 10 minutes. Our first video that we do is typically live stream. That's on our company page and our YouTube page. Then, we take that transcription, and we get it edited, and it becomes the blog post. That goes on to our website with the embedded video from the YouTube channel.
Then from that, we take 3-5 quotes, we use canva.com and we put the quotes into Canva. That becomes the content that we use. Often, we will turn those four questions or those four tips into a poll. Whatever that topic is, which is your highest priority? Now we get a poll. We have a long-form video. We have short mini videos. We've got a blog post. We've got images with quotes in them. Potentially a poll that comes out of that every single week.
Let's now talk about some of the ways to curate content that you find online. Let's say examples of really great TV commercials in a particular industry that you're in or whatever. You're curating content. You're putting that together in a blog post or a LinkedIn Pulse. Let's talk about how to curate in this context, in LinkedIn.
If you're curating, it's typically not going to be published. LinkedIn Pulse is literally posting a blog post inside of LinkedIn. If you don't have a blog post on your website, you can actually post a long-form blog post on LinkedIn, formerly Pulse. Now, it's called Articles. That's original content typically. Unless you're doing the top five books in your industry, or if you're a banker, top five articles on understanding PPP or whatever it might be, that would be curating.
The people expect your original content.
But when you talk about putting out a LinkedIn article, it's really typically original content. The people expect your original content from there. Curation is based on a topic. If there's a particular topic that you are looking to get out into the world by pulling in some content, typically, that's going to get shared in a post. Now, once you've posted it just because you put it out into LinkedIn, it doesn't mean you're going to get a ton of people.
I say you get into your newsfeed but also get it into the inbox of particular people. Stephan, I just posted an article from Forbes on ABC. As an entrepreneur and a coach, I thought you might get some great value from it. Here's a link. You can even ask permission to send a link. You want to drive traffic specifically, and that comes into nurturing your existing connections. We take that content and how do we nurture the 10% that we talked about of the people in our network that we are doing CPR on. Clients, prospects, and referral partners that we can get content in front of.
Okay, so are these InMails that you're sending?
If you're a first-degree connection, you just send a message.
Okay.
On any post at the bottom, there's a send button, a little paper airplane. You can click send, and if they're first-degree connections, you type in their name. You have your little personalized note, and you send it along from there.
How often would you suggest sending these messages via LinkedIn? Is this a weekly thing? Is this every month?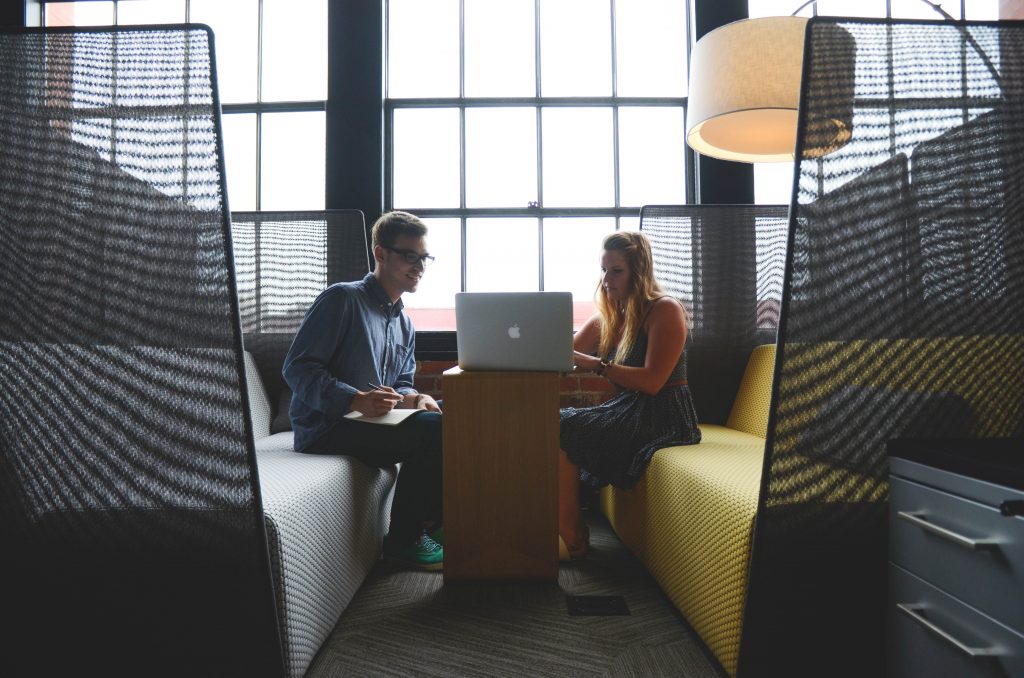 Everyone is going to be different. It depends. There are some clients that only have 25 companies that they're going after. Others have thousands and thousands. Then some people have amazing content going on and some people don't. I would say quality over quantity. Make sure that you're tailoring every message that you're not just out there spamming and mass messaging.
How often do you send these messages out from your account?
I would say that it depends. We prospect in different ways. One of the things that we often do as a company, we'll say, okay we're going after this one account this week. We're just going to socially surround them, nurture them and get some information. I might be connected to six people inside that account. That week I'm going to get in front of six people. There are some times where I have a poll that I want to get in front of hundreds of people to get their vote. I might send more out.
There are so many different ways to prospect on LinkedIn. It depends on which box you are checking and what is going to be the most effective for you.
What's been the most effective for you and for your company, rather than your clients?
Polls have been fabulous in getting original content. Our most popular piece in the last year or so is A Day in the Life of a Social Seller. That's been very well-received. We also connected that to a link inside Sales Navigator for teams or enterprises which is called Smart Links. I can see every single person that's clicking on it. You don't need an opt-in. But I get to see prospects and that's been very effective.
Nice. How do you do the polls in a way that helps you move them down the buyer journey?
Well, you have to make sure that the poll is doing three things. The first thing is you have to attract them in and say that resonates with me and creates curiosity, which I did for the profile. Two, it has to encourage them to want to vote. Then, the vote needs to lead to a conversation. We have a formula and I don't have it up here but it really starts with an outside stat like 74% of blah, blah, blah.
We're doing our own little study to see how this plays in our network. It's based on another study. We get their vote. We reach out and ask them, your one-click vote would be great. After it closes, I'm happy to send you the results. The results are actually automatically sent when it closes, which is nice. You can promise that they'll get them and they will even if you don't send them.
You need a plan that leads to a conversation meaningful to the prospect.
There will be people in that list that are potential prospects that are engaging. What do I do? Some of our clients will create an ebook with the four results and a little bit of information beyond. You voted on this. This is how people are looking at it. We reach out, thank you for voting. Here's the benchmark. This is where you're falling under this. I've got additional insights I'd be happy to share with you that can help X.
You need a real plan and you need to make sure that it's leading to a conversation that's meaningful to that prospect.
Nice. When you say ebooks, I tend to think of ebooks as being longer.
We do 6-page ebooks.
Okay, those are pretty short.
It may be seven. You have the title, the title page makes it seven. Your title page, the first page is, here was the poll. This is why I ran the poll. Herewith are the questions of the poll. In LinkedIn, you only get four choices. Choice number one was 31%. Now, you get a chance to educate them around the question that was asked in that particular answer. There are four more pages and then you have an end page with your contact information and a call-to-action.
Right, I see. What's the benefit of doing this as an ebook rather than not doing it at all? Where's the magic there?
It doesn't take very long. It makes them think that this is really serious. That you were taking it seriously. You educate them beyond, whether it's on challenges. You're providing value that gets them to see your subject matter expertise. There's a lot that really comes out of that.
A huge mistake on LinkedIn is to connect and forget. Always remember to nurture your connections.
Click To Tweet
Got it. Now, you mention challenges. Are you doing challenges like 5-day, 7-day, that sort of thing?
I meant the challenges they're facing in their business.
Got it.
We do challenges with our clients occasionally. There are a lot of people, I don't know if you know Larry Levine and Darell Amy. They do the Selling From the Heart Authentic Selling Challenge. It's amazing. There's a lot that we engage with but we don't typically run our own, not yet.
Got it, okay. Now I'm curious whether you're using Sales Navigator in your own prospecting.
Absolutely.
Okay. It's not just teaching your clients how to use Sales Navigator. You're using it yourselves to prospect.
I used to say I pay out Sales Navigator before I pay my mortgage. Now I say, I pay Sales Navigator because it pays my mortgage.
Cool. In what way.
It's so powerful. The filters, the alerts that tell you what's going on inside of your leads that give you dozens of ways to start conversations. It's just incredible. We use it collaboratively. For example, we have a webinar, and we have 700 people registered, and 400 people show up. We have an assistant who will go in and find all those people on LinkedIn and save them to a list. With Sales Navigator, she can share that list with Bill McCormick, who's my partner, and she can share that list with him, who really leads the sales efforts. It's just a much easier and an appropriate way to have some shared effort that follows LinkedIn's guidelines.
Let's talk about LinkedIn's guidelines because there's a lot of software out there that does stuff like automating LinkedIn's outreach and pretending to be a human-at-a keyboard that runs the risk of getting banned or kicked out of LinkedIn.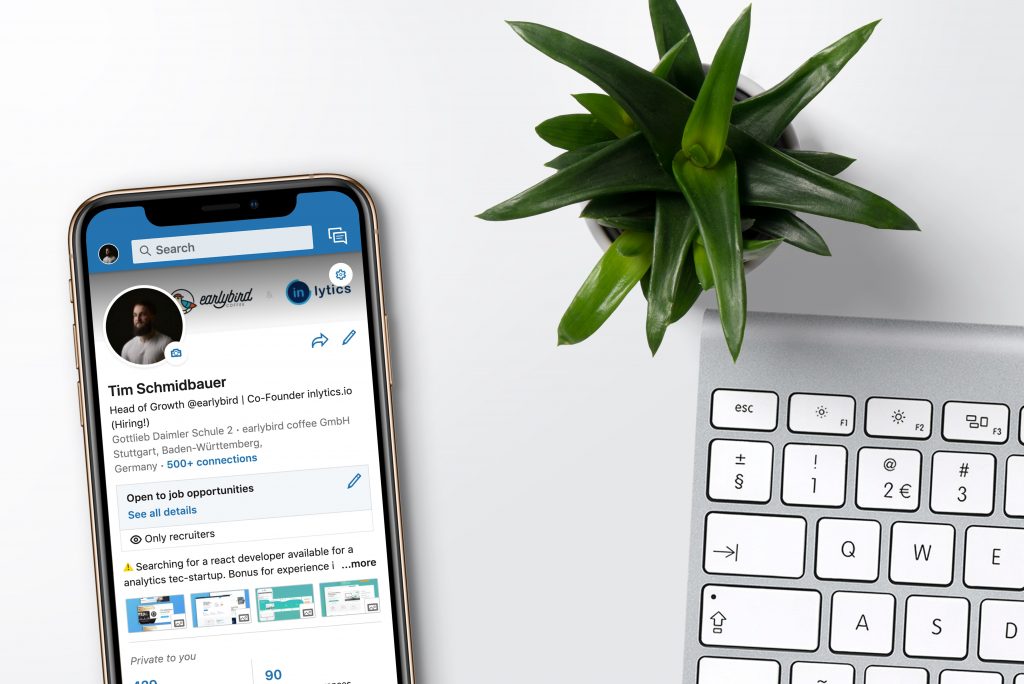 Not only that. It runs the risk of ruining your connections, relationships and ruining your reputation. People can tell today, and even if they respond, half the time, the responses are off. If someone sends a message to me and I'm not sure if it's automated or not, I don't accept it. I reply and say, "Thanks so much for the connection request. May I ask how you found me?" They have an automatic reply to that that doesn't even answer my question. It's really broken. Not only does it break LinkedIn's agreement. It breaks the human-to-human connection, too.
Have you had clients who have done this sort of thing and have booted out of LinkedIn?
Yeah.
Is there a way back in?
It's usually a 3-strikes-you're-out.
What happens if they get three strikes?
They lose their account forever. I only know one person that's lost it forever. I do know someone that can't invite any more people.
Wow.
Yeah. Because he broke the agreement too many times.
Right. The connections he has, he's always got them?
We can invite him, and he can accept, but he can't reach out to anyone now.
I see. You have to treat these terms and conditions seriously.
Yeah. You're playing on someone else's playground. They have rules.
Yeah.
No running by the pool.
With scissors.
With scissors.
Earlier in our conversation, you talked about random acts of social. You just mentioned that briefly. I'm curious. What do you see as the worst practices in that regard?
The worst practices are intentional acts that are made either out of ignorance or desperation.
The worst practices are not random acts. The worst practices are intentional acts that are made either out of ignorance or desperation. Connect and pitch, which is a bait and switch. It's a really bad one. The other thing is accepting everyone's connection and not starting a conversation. It's like collecting business cards and sticking rubber bands around them and putting them in the corner of your desk. It's definitely not the best practice and it doesn't turn into any kind of conversation. There's no way to get business from that.
I actually did have some business cards in rubber bands. It's funny that you mentioned that.
How's that working for you?
Not at all. I don't even know where they are. Let's talk about connecting pitch. I get these all the time, and it annoys me. I imagine that people are dubbing them in as spammers and helping get those folks kicked off of the platform.
Very few that I know are getting kicked out from the platform. They're getting warnings for sure, but the connect-and-pitch is out of desperation. It's more than it's ever been. Here's the difference between cold calling on a phone and cold calling on LinkedIn. You get hung up on, no one knows who you are. But when you cold-call on LinkedIn, they see your name, your logo, your company name. You're doing real damage. They may say, hey, it works. We connected with 250 people and I got three calls.
You can't let others build relationships for you.
Click To Tweet
What happened to the other 247 people? Do they hate you now or that you're dead to them? Shortened terms and it's just not worth it.
Dangerous. What about when you accept someone's LinkedIn connection request and then you don't see anything in return, you don't acknowledge their message?
Well, it's your responsibility if you accept it to start the conversation. It's like they came over to you in a networking event, introduced themselves and you say, hi, what's your name? Obviously not, what's your name, because you can read that on their profile, but you start a conversation. My typical conversation is thanks so much for the connection request. May I ask how you found me? Start the conversation.
You do that before you accept their connection request, or you do that after?
Typically. Unless they have a note, just saw you on a webinar. I really liked the article. I'm accepting and I have a welcome message with additional insights that I share.
Okay. Because I don't normally see anything when I accept a connection request. Actually, it's not me who's accepting the connection request, my team does this for me.
So you can't build relationships and other people can't build relationships for you. I highly recommend that you work on your own LinkedIn. You wouldn't send your teammate to go network for you at a trade show. If they're going to go, they're going as themselves, not as you, and then that's fine. That's having a salesperson that will build relationships, but they're not going to show up in a networking event and introduce themselves as you but that's really what's happening.
I'm envisioning a networking cocktail reception and they've got a picture of me on a board and they're putting it above their heads, in front of their face. Somebody comes up to them and then introduces themselves, and they say, "Approved." Then they walk away.
That's exactly what's happening. You nailed it.
It's awesome. What would be a process for building rapport with somebody who's been a LinkedIn connection for a period of time? This is somebody that you think would be an ideal client. He hasn't had any interaction with you for months or even years. How do you warm them up?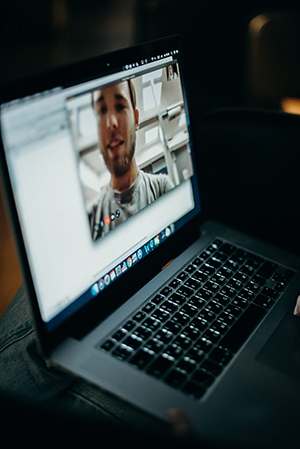 The first thing you want to do is send a video message from mobile—just a quick little video message. By the way, every one of your connections, if you click on their contact information, you can see the date they connected. I might say, "Stephan, I noticed we've been connected since March of 2017, yet we haven't had a chance to chat. I recently came across an article in Forbes on XYZ. As an entrepreneur in that industry, I thought it might be of some value. Let me know if you're interested. I'm happy to send you a link. I do it in a video."
Would somebody respond with something like, "I don't understand? Why don't you just send me the link? I have to respond for you to send me a link?"
I think they appreciate it. Now, you could send the link but we did the test, we AB tested this. I think they appreciate it because everyone's sending links today and it feels like spam. They get to control that. We sent 100 messages where we sent the link and 19 clicked through and we sent 100 messages asking permission, 69 said, "Yeah sure," and 58 actually clicked through.
Interesting, okay. That reminds me of another technique that I see happening not just on LinkedIn but all social platforms where there are no links in the post. The links are added as the first comment.
Well, that's because LinkedIn tends to suppress any post that has external links. I think a better practice is to post it without the link and then edit it with the link back in. That works better than in the comments because people don't know that they're into the comments.
How do you do that? Do you edit it later?
I do.
How long do you wait?
Three seconds, five seconds.
Really? Does that work? Does that make a difference?
Yeah, it does.
Wow, that's ninja. Did you figure that out on your own or did you see somebody else do that?
I've been doing it so long. I don't want to take the credit if it's not mine, but I've been doing it for years. One thing I love about my industry is we are all incredibly social and we help each other. People like Andy Foote will publish things that make us all better. We really help one another elevate the industry.
That's great. Do you mentor people and get mentored with a community of LinkedIn experts or are you just working with your clients?
Actually, I have a membership, a $29 a month membership and we have an enormous amount of competition in our membership. We welcome them with open arms. It's great, we have two coaching calls every single week. Our other members are adding value not just for my team, but for all my competitors that are bringing other points of view and it just makes the experience that much better.
Take advantage of mutual connections. Asking a real-life connection to introduce you to their community is an effective LinkedIn strategy.
Click To Tweet
That's cool. How big is your membership community?
We have three levels of membership. Total members right now are somewhere in 2,300.
Wow. Congratulations.
Thank you.
How long have you been doing that?
Well, we started in August but we really launched it in January.
Of this year?
Yeah.
Wow.
That's all three levels of membership.
What are the three levels?
We have one level that does not include the coaching but it has our content library and community, and masterclasses. The next level has two coachings every single week. The top-level has an e-learning program, coaching, and the content library.
When you say content library, does that include templates that they can repurpose?
Yup.
What kind of templates? Are these social quote cards? Are these infographics? What sort of things?
We have checklists, downloads, templates, and a lot of powerful content.
Well, the first thing is that all of our public appears. This podcast will get linked in there in the podcasts once it's public. We have masterclasses with some of the top sales in social selling minds in the world. We have checklists and downloads. We have templates. I mean, there's just a lot of powerful content.
When you say checklist, are these SOPs, Standard Operating Procedures?
There are all kinds. Everything from a day in the life of a social seller to a profile checklist or a thought leadership checklist or how to put a poll together step by step. It's a smorgasbord of content. It's very well categorized so it's easy to find content.
Nice. That's really cool.
Thanks.
What is a day in the life of a social seller? What does that look like?
it's way too long to talk about it on a podcast but it's definitely something you can put in your show notes. If you go to socialsaleslink.com/dayinthelife, you can download it. It takes you through pretty much what my day would look like—what I'm doing and how I'm doing then what are the templates I'm using. It's a pretty good piece.
That's great. Do you have a morning ritual?
I have a pretty good ritual and it's all in that piece.
Let's talk about a little bit of your morning ritual because I'm very intrigued.
Okay. There are few things you do right away. You look at your notifications and who's engaged overnight. You look at your new connection requests and decide immediately who you want to connect with and make sure you're customized and you're tailoring your welcome messages to them. You can look at who's viewed your profile in the last 24 hours. Is there anyone on there that you want to engage? Is there a first-degree connection?
Send them a quick note that says, "Thanks for visiting my profile. Curious about what brought you here today. Is there anything I can do to help you?" Whatever verbiage makes sense for you. If it's a second degree that you want to talk to, send a connection request with, "Thanks for visiting my profile. I had a chance to look at yours. I'd love to connect and introduce myself. PS, may I ask what brought you to my profile?"
I could go on and on about the things that we do. Take a look at what clients you're talking to and mind their connections about 8-10 names of people they know. If the opportunity arises, if they ask for introductions or permission to namedrop, you're prepared to do that. I could go on and on.
Yeah, that's great. I'm curious, do you have a ritual in your morning that includes getting into a Zen stage or meditating?
No.
Nothing like that? Just straight into the LinkedIn inbox?
I'm still in bed when I'm engaging on my notifications.
Got it. What about if somebody is signed up with the premium LinkedIn offering that's the other thing besides Sales Navigator? I don't remember what it's called, but I had been signed up for that for a while, and then I canceled and then I started Sales Navigator. What is that?
It does three things actually. You can see who's viewed your profile for the last 90 days. You don't get stuck in a commercial search limit, which means if you have the free LinkedIn and you do too many searches, they'll say, "Hey, you're using this for sales or for a job search, so pay one of these." It will put a little golden 'in' on your profile that shows that you are a premium and that you have the option to be open to accepting a message from anyone on LinkedIn, even if they're not a connection and if you don't have to use an InMail. If they are open to that as well, you can actually message other premium people at any level that have chosen to opt into that without a connection request or an InMail. That's pretty cool. That's about it. There's nothing else. There used to be additional filters that you got with premium, but you really don't get those anymore. I say if you're going to pay, just do the Sales Navigator.
Right. If somebody's premium, cancel that and switch to Sales Navigator?
I believe Sales Navigator is the most powerful sales tool available.
I don't want to say it's much more money. Sales Navigator is like a gym membership. You'll pay every month and if you don't show up and you don't know when it's leg day or it's arm day, you're going to pull a muscle and never come back. With that, make sure you got a plan in place. I believe Sales Navigator is the most powerful sales tool available to us.
You get a certain number of InMails with your Sales Navigator account. Do you recommend using InMails or do you recommend connecting with people and putting a note in the connection request?
I prefer connection requests but I teach InMail because I teach Sales Navigator. There are a few times where I think InMail could be great if you're reaching out to an influencer to interview them. If you're reaching out to a CEO of a company, it's polite but I think the connection request is more effective, generally.
I know when I receive an InMail, I tend to think of it as spam.
It feels like spam.
It does feel like spam, and most of them I'm not interested in. I can't even recall the last time I received an InMail that I was actually happy to receive.
Yeah. That's why if you're asking someone to be interviewed by you, I do a podcast, I'd love to have you on the show. You're more likely to get a positive response to that. Even inviting them to a free event, they're like, they're selling me.
Do you have a podcast?
We have a streaming show on BrightTALK, that runs very similar to a podcast called, Making Sales Social which will be a podcast in about three months. We've recorded 33 episodes. We wanted to wait to have the episodes before we launched.
Okay, got it.
We do that weekly.
That's a weekly show. Okay. Cool. How do you get the recordings if the show isn't released yet?
We record them and send them to the show. There are recordings and we submit them.
They can't go to brighttalk.com or anything like that and listen to that?
Right now, as we're recording, 19 episodes have been released.
Okay.
We do one a week and we started in January.
Okay, got it. Alright. What would be the next step for our listeners to take if they are interested in really supercharging their LinkedIn sales process? Do we send them to your membership program?
Absolutely. If you go to socialsaleslink.com/store, it will show you all three memberships, and you can decide what makes the most sense to you.
Awesome. Do you work with folks individually as well?
Our team does.
Okay. Do you have coaches that work for you?
Yup. Profile makeover professionals that are a really powerful team.
Nice. What is it?
Our primary business is sales training for large corporations. The membership was our pandemic pivot but I love it. It's also my passion project.
That's awesome.
I really love it, but we primarily do large corporate training.
What does a profile makeover look like and how much does it cost?
Generally, it starts from $500 and you get a pretty good profile for $500. There are just no pest jobs. It's not for people that are looking for a job. It is for someone who's in a business development role. If you go to socialsaleslink.com and click on Individuals, there's a place to book a conversation with Bob Woods who is our Chief Makeover Officer.
Chief Makeover Officer, I love it. Well, thank you so much, Brynne, and if someone wanted to follow you on LinkedIn and other social platforms, what's the best way to do that as well?
Well, I'm still the only Brynne Tillman on LinkedIn. Let me know in a note that you heard me here. I am careful of who I accept, but if you let me know that you heard me on this podcast, I will accept your connection request. If you're on Clubhouse, which is my little addiction right now, which is an audio platform, I'm @brynnetillman. Follow me, let me know that you did, and I'll follow you back, and we can chat about LinkedIn or anything sales in the Clubhouse room.
That's awesome. Thank you so much, Brynne. Thank you, listeners. Now, we'll catch you on the next episode. In the meantime, do something to make your LinkedIn at least 10% better, and we'll catch you on the next episode.
Important Links
Checklist of Actions to Take
Position my LinkedIn profile to be value-centric. Upload the right profile picture. Curate a concise yet impactful headline bio. Fill out all the profile fields with the correct information that'll be valuable to my connections. 

Show up as a thought leader by taking advantage of LinkedIn connections and posts. There is a social media aspect to the platform to share my thoughts, content, and updates. 

Create curiosity and teach something new. Always think about what my prospects want to consume and learn more about. This is how I can catch their attention. 

Really know and understand what my buyers want. Before I get anything from my prospects, I must first give them what they're looking for. 

Nurture my existing connections. Building LinkedIn authority is not about having a large audience. Don't just connect and forget. 

Keep prospecting for new strategic connections. Build my reach and keep on the lookout to expand my network. LinkedIn is an excellent space to find like-minded people. 

Utilize and take advantage of Google Alerts for content creation. Keep in the know of what's current and trending to share with my audience. With tools that can capture this information, I can produce valuable content more efficiently. 

Communicate naturally. Don't spam my connections and keep sending pitches. Congratulate them on their career milestones, say hi, ask them how they are, and ask them about their challenges. Spark honest conversations. 

Strictly follow LinkedIn's guidelines. Respect the platform's regulations and don't put my profile at risk of being flagged or, worse, banned. 

Visit Brynne Tillman's company's website, Social Sales Link, to access some of the best resources to create long-lasting business connections on LinkedIn.
About Brynne Tillman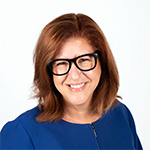 Brynne Tillman is the LinkedIn Whisperer and CEO of Social Sales Link. For over a decade she has been teaching Entrepreneurs, sales teams and business leaders how to leverage LinkedIn for social selling.
As a former sales trainer and personal producer, Brynne adopted all of the traditional sales techniques and adapted them to the new digital world. She guides professionals to establish a thought leader and subject matter expert brand, find and engage the right targeted market, and leverage clients and networking partners for warm introductions into qualified buyers.