Many entrepreneurs are competitive and will do anything to get ahead. Then, there are those who believe a rising tide lifts all boats. My guest on today's show, Jason Morehouse, is definitely the latter!
Bootstrapping a business in an unfurnished basement when you have three tiny kids is a challenging and, at times, lonely experience. Jason is an inspiring founder, not only because of his amazing achievements, but because of his vision of grace and co-opetition in the business arena. 
Jason is the founder and CEO of Checkfront, a powerful online booking and e-commerce platform that thousands of businesses in over 128 countries use. In this episode, Jason talks about what drew him to this niche, the customer pain points he observed, and his vision to streamline booking online travel. We also get into a much deeper discussion about the responsibilities of an employer and an entrepreneur. We talk about what drives entrepreneurs to succeed, and how building a support community has helped Jason, his colleagues, and competitors ease the stress of starting up a business. He's an absolute mensch with an awesome success story you won't want to miss. 
So without any further ado, on with the show!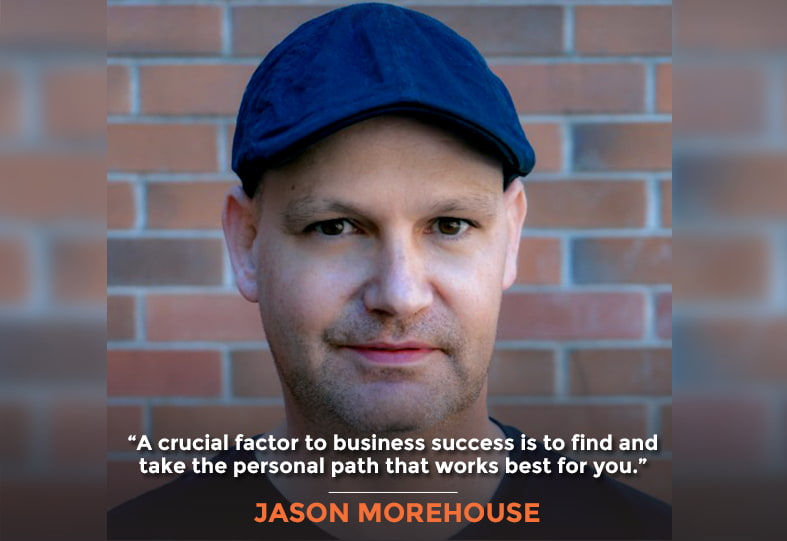 In This Episode
Jason, it's so great to have you on the show.
It's very good to see you. I have a lot of love for what you've done and followed you. I picked fruit before starting at Netconcepts, but I have many good memories there. 
You were so instrumental in building out some of the code bases that we ended up using. I appreciate having you on the team, and I'm so excited for you and impressed with what you've done with Checkfront and turned it into such a powerful business and service. It's software as a service. 
Please elaborate on what this SaaS platform does and how it fills a market gap.
My background has been in e-commerce through going back. I started early on the internet, but I'm not spring checking anymore, but all of my experience going back to 20 years has been somewhere in consumer and e-commerce—a lot of it just digital or product-based e-commerce. We've worked on projects in that.
When I returned to Canada, I was still working for your company, but I realized I could create things, mostly like all my experiences, just back end, front end, and full stack.
At that point, I had wonderful kids that were small. I don't want to age here anymore, but booking a flight is no longer a novelty accommodation. At some point, all that stuff was figured out over a decade or so.
Product-led success puts the power in your customer's hands from the get-go. This allows them to dive in, explore, and discover their full potential at their own pace.
Click To Tweet
If you go to places like Boston, Auckland, or Anchorage, you will want to do things, and those activities could be more challenging to try to book. They had PayPal donate buttons and email forms.
It was a naive idea. I didn't understand how broad and fragmented that space was. I still don't fully quantify it. From that unfurnished basement started, this company with no capital and three babies running around.
Then it became amazing in that it was self-funded. Our capital was based on our customers. We would go out and try to figure out the best way to acquire customers with nothing. Make sure they're happy. Most of our customers initially were angry with us at the poor product quality. There's no documentation and support. 
Our capital is based on our customers.
That year or two was us focusing on the people that were super angry because then we know that there's some passion in there with these customers, and it's like, "Why are you still here?" They're like, "You've got this thing, and it doesn't do this," or "I can't contact you at this time or whatever," and that's where we focused in on from a product perspective.
How did you identify a gap in the market? Was there a painful tourism thing you booked? Why can't it be easier? 
It was from a consumer perspective. As an entrepreneur, you're kind of like, "This is crazy that I have to mail a check to somebody," or I do my stuff, as probably a lot of people do when you're booking your travel at midnight when the kids have gone to bed, and your emails are done. You can't do it because these operators are amazing. The most compelling part of this journey is how amazing these operators are because they're almost all entrepreneurs. They quit their job and create this experience. There are bigger ones that are proper companies. Most of them are just following their dream. 
I can attach to that, so I'm like, "How can I help?" The education component early on was a lot. They were like my customers like to speak to me, and I'm like, "No, they don't." Some of them do, but if I boil it down to a mission, the premise is that these people follow their dreams. They're spending more time dealing with all these crap bookings, getting overbooked, and getting bad trip advisor reviews, or the bus didn't arrive to pick them up.
Go and figure out the best way to acquire customers with nothing.
The statement to our staff is "You are helping people fulfill their dreams." They have a degree, and they stop that, and they're going to do guided kayak tours in Seattle because that gives them purpose and makes them happy. That's a pretty good mission. It's very compelling to me.
Do you put on customer conferences and networking functions where they can network with each other, build friendships, collaborate, and commiserate and all that?
There is one industry conference that we go to. It's three times a year. COVID sacked that a little bit. It's on the US's East Coast and West Coast, and there's one in Bangkok and Berlin. We usually congregate around that. It's called the Arrival Conference. That was a spit-out from focus because this industry didn't exist. It wasn't a thing, and it was looped into accommodation for flights. 
We started the company before this industry existed. Then within a few years, it began to evolve. Then the bigger players started to understand, usually the online travel agencies (OTAs), Expedia, buck.com, and Airbnb. Now that this is the wild west of a space that is evolving, we were there to see that through, which was cool because when we were trying to raise money early on, they were like, "This is not an industry. I don't even know what you're saying." I said, "Okay, we'll just give it some time." 
Again, if you arrive in Austin, your flight's taken care of, your hotel, your experiential accommodation, or whatever it might be, they realize there are things you'll do. They've always been on and still are on very legacy systems. You go to Niagara Falls, and these are desktop systems that they're still running their software on. It was a moment in time, and we fought it out, and now we're here on a podcast.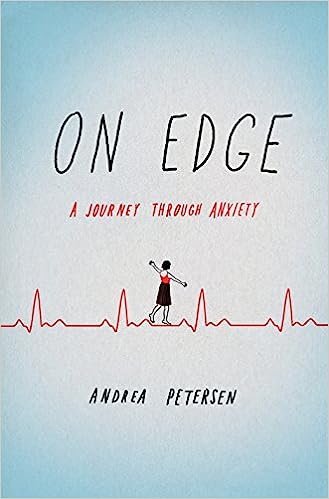 How many staff members do you have?
We have 120 staff. 
You're in the process of getting a lot bigger. 
We are finishing up something that's been in the works for many years, just as conceptually with one of our closest competitors, and it's a magic moment. We were always at those conferences. We'd hang out, talk shop, and through COVID, we would try to support each other, which we always did as a company. Not every company does that to try to stay in touch with our competitors that emerged after us. 
It's pretty cool. It's like competitors aren't competitors. If you zoom out far enough, you can see the bigger picture that there is no such thing as competition. It's more co-petition. It's not a zero-sum game. Everything that happens to us is happening for us. It's a game where it's rigged in our favor.
Absolutely. I would go further. If you are a CEO or a founder, this took me a while, and it's really hard. You can have your professional coaches, but there are so many things you can't speak about. It's lonely because you're fighting these battles, dealing with stuff, and you've got your therapist, spouse, and close allies within your executive team.
Connecting with competitors on a peer level, not sharing industry secrets, is important, especially in hard times. Then when that is developed over time and that trust is there, there's an opportunity.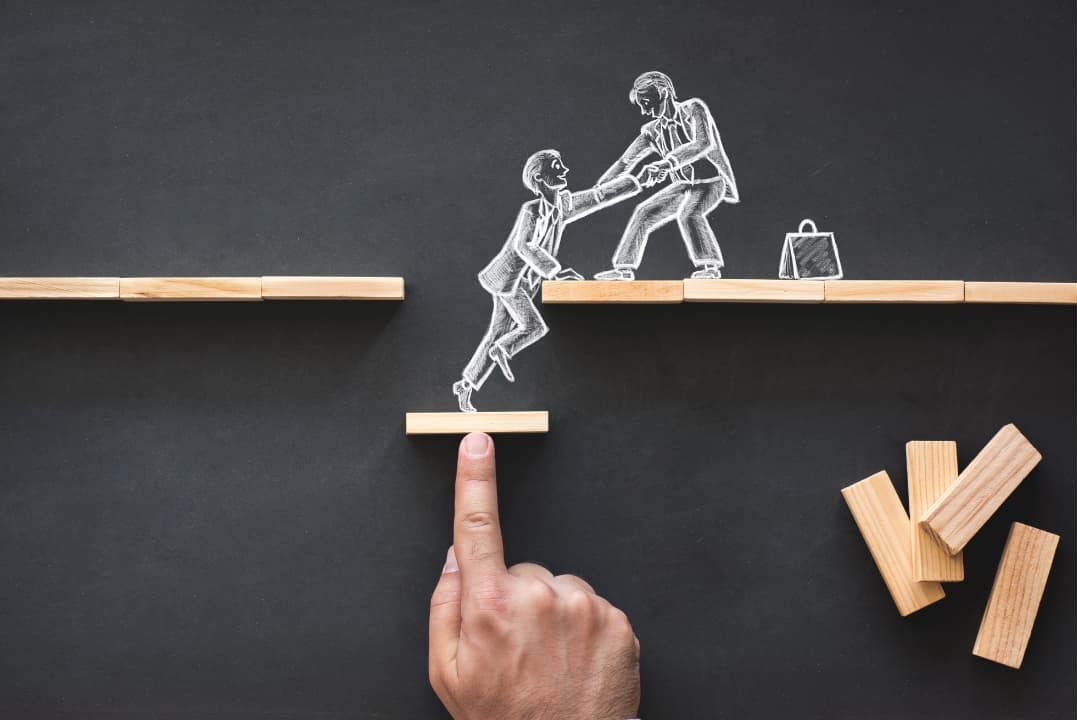 An adversarial relationship generates a rival, but a cooperative and kind light-filled relationship generates collaboration, mergers, acquisitions, rollups, and all sorts of exciting things. That's awesome. 
It's a long-term vision. If it's short-term, you'll try to buy your way into the industry, which we've seen before. We've had competitors try to raise $60 million or $70 million and spend it as quickly as possible to take over the market and acquire several of them, and they're gone. 
Yeah. A flash in the pan. How much money did you end up raising with those rounds of funding? 
The essence of our identity propels us beyond the ordinary and drives us to create truly exceptional products in our industry.
Click To Tweet
Not a lot. We did a local round here, and we're in Victoria, BC. It was $500,000, and we spread that over four years. Normally you go and raise a big round and spend it quickly. 
Our Series A was awkward about a week before COVID and the zombies came out. We closed all that up, and we were ready to go, and at that point, our team was maybe sixty to seventy people. That would've been combined with three partners, around $8-10 million Canadian. A 10-year-old company on $10 Canadian and upwards is unique.
One thing I appreciate about you as a business leader is your vulnerability and openness. You posted, for example, on LinkedIn about dealing with anxiety and ADHD diagnoses, and you wanted to help others because, in business, this isn't something people tend to talk publicly about, especially if they're at the top of their organization. They don't have a lot of people to talk to, as you were alluding to. It's lonely at the top.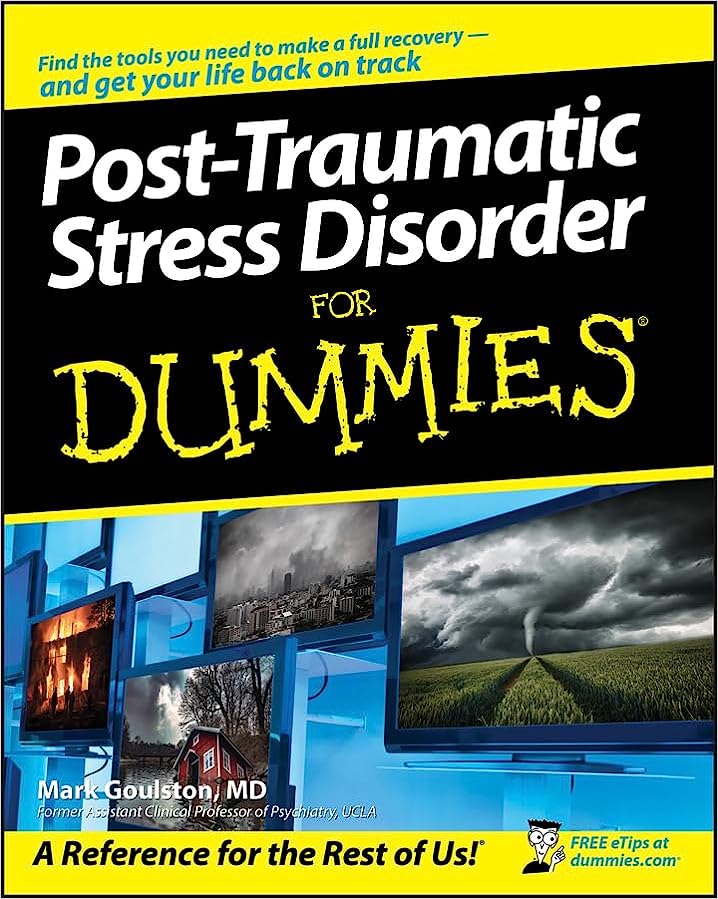 To openly discuss and share your experience, struggles, and breakthroughs, transformations that you've had was courageous. I was very impressed when I saw you do that.
I did our HR for the first thirty or forty people and moved out of product and stuff like that. At that point, I was trying to move things forward. What I didn't realize, and you would've seen it yourself in the company. I just had no idea how much stuff was going on in people's lives, and they were coming to me and being like, "I'm getting divorced," "Somebody passed away," or "I've got this mental health thing."
It's amazing what's going on with so many people's lives, and there's a realization there that you have this responsibility suddenly. It's like, "Man, I want to build a product." Now I'm responsible for all these people's mortgages, car payments, and well-being. At the same time, I was trying to figure out what was going on with me. I've always been a little quirky and anxious. 
Eventually, late last year, the anxiety is getting debilitating. I can't function. The company's potential will be diminished if I don't figure out what's happening. I found a place because I realized I must spend time on this. 
I've always been open, especially with mental health. It's life-changing. They're like, "You have some complex PTSD. You have generalized anxiety and ADHD," which I had no idea. Then they kept putting things on there. 
Trust is super important in any company.
When you look at the stats from a founder perspective, which I'd put in that post, it's alarmingly high, and it's the things that power us. I know this is Marketing Speak, but now, I'm going to rant. Those are the things that I've identified in entrepreneurs, new young ones that are out there fighting, and it's like, "Why are we doing this? It's so much easier just to get a job."
There's something within that package of all those wonderful things that define us as who we are, that put us outside of the normal world that we live in and have us fight to do something unique in the industry. 
In that, there are great success stories, but there's a lot of heartaches, failures, and other things. If you're accelerated by your history, upbringing, or whatever it might be, amazing things can happen, but it could also be tragic.  
People must share that, and I know it's way bigger now, and people need to share, be open, and honest. There's nothing wrong with it.
Absolutely. Every challenge is a disguised blessing, and I have never been diagnosed with ADHD, but I wouldn't be surprised if I had it if I were to get tested. I don't see any benefit of having a label, but I know I have certain behavior traits that scatter my focus and pull me in different directions. It's hard to focus, but I can get a lot done when I am focused. 
In bad and in good times, it's vital to connect with our peer competitors — not to share industry secrets, but to share our experiences. Through connection, we develop trust which opens us to new business opportunities.
Click To Tweet
It's hyperfocus. I'm not super crazy about labels. It's confusing to people. When I'm working twenty hours, I have this one singular thing that I'm going to do, and I'm going to do that, and nothing else matters. I don't need food or sleep, but I will just go. Then the next week, I'm not doing anything. 
This company was certainly built early on. It's like I have this thing I'm going to do. I have this thing to prove to people that I can do it because I've been told repeatedly that I can't do it. That activates this hyperfocus, and then I do that, and then I crash, and I do that, and then I crash again. I'm working through it.
I interviewed one of the leading ADHD experts in the world on my other show, Get Yourself Optimized. It's Dr. Ned Hollowell. He's amazing. He describes ADHD as having a Ferrari engine and buying bicycle brakes. You have an overabundance of attention. You don't know how to harness and channel it. He has great books and material on how to do that. I recommend that episode. 
Anxiety is another thing too that I covered on that show with Andrea Petersen. In that episode, I want to point out for you and our listeners who might be dealing with panic attacks or anxiety. She's the author of On Edge: A Journey Through Anxiety. 
You mentioned PTSD. I interviewed multiple people who are experts on PTSD, such as Dr. Mark Nelson, who wrote PTSD for Dummies. I also interviewed David Berceli, the creator of Trauma Release Exercises (TRE). You get your body into a state that is like shaking. You get into these shakes that trigger a parasympathetic response in your body. It's like how an animal hit by a car shakes it off.
When you get into this body pattern of releasing trauma, of shaking—I've tried it because David walked me through this process, and you can do it yourself—it's really powerful. You can heal unresolved trauma in your body and memory by doing a simple body exercise called TRE. Those are a few episodes that might be interesting. 
I'll check them out. I'm not a first responder. It's a real thing, a driving factor in my life that is part of understanding it. You combine all those things like little parcels and packages, and that's me. I'm working through a lot of that stuff. I know your story, and it's like that. 
I can recognize it in so many entrepreneurs, whether it's ADHD, some sort of event, or something that ties them to want to go and take over the world, not about money. When I see entrepreneurs like, "I just want to make money to get my Tesla," we know they fail because there's no longevity. Still, some little fire in people's guts propels them through hard times, and unfortunately, sometimes it's not great things—trauma, mental health, and everything- but we must speak about them. 
Absolutely. Hats off to you for doing that hard work of being vulnerable and open and showing other business leaders what it's like to be open and vulnerable so they might do it too. That's awesome. 
The relatability to somebody perceived as in this power position going through the same thing that they are is special.
When you do it, your staff speak and approach you, and it's a trusting atmosphere. That's relatability to somebody that is perceived as in this power position going through the same thing that they are, and that's pretty special. 
You create a family, not just a business. You create a culture, trust, and camaraderie. 
Trust is super important in any company. We focus on key metrics and key performance indicators (KPI) and customer acquisition cost (CAC), and all the metrics that go through when we think about a business from a higher level and the things that we report on and the things that we fundraise on. There's this uncaptured metric, which we could do a turnover, Employee Net Promoter Score (eNPS). If you have an environment where people feel trusted and leaders are open, you're not oversharing. You're not going to do group therapy with your staff. 
But then something happens, and I've seen the opposite. I've seen something occur in that organization, and you see your metrics rise, and nobody understands why. People take credit for it, like, "Well, I did this campaign." When you have that environment, sometimes it's thrown off by some new bulldog that comes in. I've seen it, and I can't quantify it other than it's that environment of trust and safety, which to me, brings innovation.
Don't get me wrong, we've messed it up many times, but I've seen the spikes. You're going to hire all these people, you're going to pay them this amount of money, and they're going to hate their jobs because they're focused on this one key metric. 
Then they'll get poached by another company. To build a lasting business, you must focus on employee satisfaction, happiness, fulfillment, and joy.
We segment customers out to know if they're larger or smaller customers. We know what verticals they're in, which allows us to understand what verticals we should be doubling down on any investment.
eNPS, you could do that two with your employees, and you do it with your customers. It's a metric. It doesn't quite read everything but gives you a view of what's happening. 
The most important piece of that survey is the employee's readiness to recommend their company to others. 
It's one question, and if you're a customer, it's a similar question, "Would you prefer somebody to this business?" It is metric, so we try it quarterly, and employees are tired of filling it out, but we know through one question, not everything, a signal of what might be happening within the company and our customers. 
How often do you measure that? 
Once a quarter. Customers are ongoing, so they just get tripped in, which is important because we segment them out so we know if they're a larger customer or a smaller customer. We know what verticals they're in, which allows us to understand what verticals we should be doubling down on any sort of investment because there are a lot of verticals. In our space, there are 120 verticals, which for anyone in marketing, it makes them cry. 
That's an insane number. 
They're in the experiential software part. 
Do you have many personas you've created for all these different niche markets?
Yeah. We've done a couple of evolutions of that. We've got personas. We spent way too much time on it. We had decks. The problem is when you get a bit bigger, the intuition part disappears, and you create presentations and assumptions based on smart people. We returned to what we had done earlier, speaking to the customer. 
I don't need 120 pages of personas. We need to know where we fit, and we need to know what areas of the industry to invest in, what conferences to show up in, and all that. It's important stuff. When they hit some scale, companies overthink things and abandon the reason that got them to that point. I don't think it's just us. Hopefully, it's not just us. 
The problem is when you get a bit bigger, the intuition part disappears, and you create presentations and assumptions based on smart people.
If you abandon your intuition as you grow and lose touch with that gut instinct or the whispers into your consciousness from that still small voice, now you're flying blind, or you're myopic in your vision. How do you keep that intuition? How do you keep that magic going as you grow?
That's leadership. The role is to understand when things are going in a way that is like transactional thinking. You get to objectives and key results (OKRs) and KPIs. Those things are important, but there's a soul in a company, and it's not the founder. It's what they created, and that's important. The thinking that goes around it and that your innovation is based on that. 
When you frame that into an abundance of process, analytics and data is super important, you can do all those things, but you have to maintain that and fight for it. You bring in experienced leaders, board members, and advisors, and suddenly, you're in a company you no longer recognize. Because they're not innovating, they're not thinking. You, me, people that you're bringing on have to understand that we're not IBM. We're innovating, and we're measuring what we're doing. It is hard. I'm with ADHD, I hate structure, and I hate four-hour start-planning meetings because I don't feel like they're productive. 
It's a hard one. I'm still trying to figure it out, but when you get amazing people thinking outside of the structure, I'm not using the other outside of the box, but there's a structure you're putting in. You're putting in a structure for your employees. "Here's what you do. Here are your policies, and here's your framework." They're going to stop there. You limit your opportunity if you don't give them that trust and capacity to go outside it. You limit your possibilities. You may be fine. You pay the bills.
Yeah, but that's not why we are here.  
That is not why I am here.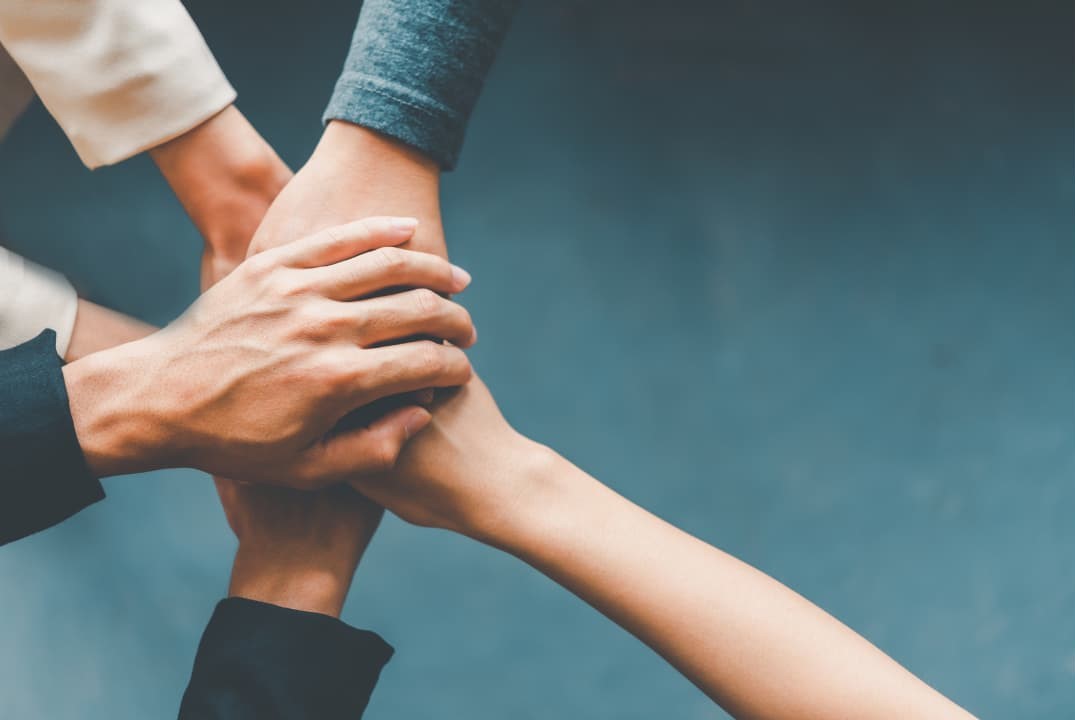 I don't even know why. Well, that's the next step. Figure that one out. With your business, you can predict things like revenue, churn, acquisition costs and so forth. That's not something every business can say that they can do, and that gives you a lot of freedom to forecast, invest, and do long-term planning and thinking. Can you elaborate on that? 
SaaS is predictable. I was trying to help a friend with a consumer product and was like, "I have no idea what to do here with you." I like predictability.
When we do a forecast in January, we will forecast it out to 2024, and it's usually accurate. We know how much revenue we're going to have. Sometimes it's monthly payments, auxiliary, or arbitrage revenue. We know when we can hire this person or invest in this thing.
You limit your opportunity if you don't give your employees the trust and capacity to go outside it.
Sometimes we can't do it until June because we have this monster payroll. Then we will move our product roadmap and marketing plan based on that. It can be frustrating, but how can we change our forecasting when we see key inputs that may and always need to be optimized? Because it's super predictable. Our churn is low. Churn is around one and a half percent, which is good for small and medium-sized businesses. Payments revenue bounces around, but that's okay. We know the seasonality of that. It's predictable. 
Sometimes you can be lazy because you're like, "We know what's going to happen in six months. We know where we're going to be." The bigger question is, how do we get bigger than that? What are the areas that are working? Are there additional campaigns or leadership that we can run to tweak these five metrics? How do we get more users because we're product-led and 99% inbound? They're on the site. That's one metric. Are they qualified? Are they coming in just randomly? Is it like a spa looking for a booking system? That's not going to be fit. 
Number two, we need to get them to a trial. We don't do demos. You're right into a free trial; the next is activation. Are they doing the things within the product? Do they understand it to have that light bulb moment of, "This is for me." We need to get them to the point of basically with support and servicing and all that. We've always wanted to make sure that our customers understood the product.
The next one is to put in your credit card, and then the follow on is retention. There's more when you dig deeper, but there are four customer journey points where we spend our time. How do we get more visitors? How do we get them in? Are they qualified? Do they activate? Do they do the things that they should do analytically to be like this is for me? I got to pay $100 a month for this, and then how long do we retain them? That's it.
Product led early on is we don't have money to find you, so you must see it on your own.
You said you're 99% inbound. Can you elaborate on that? 
All of our leads come in organically through partner channels. Early on, we were like three people. I created this WordPress plugin because we need a customer relationship management (CRM) interface. We had one trial a week. Previously, because nobody could find us and nobody knew what they were looking for, I put it in WordPress. It was probably 30 lines of code packaged in this booking flow. 
I woke up in the morning, and there were 400 trials for this beta product with no support. We had to turn it off because I was working at a different job moonlighting this, and we fixed it. I hired one support person to answer the questions. Then we took that and replicated it, and it was hit and missed to be like, "Okay, there are these ecosystems where small and medium-sized businesses are trying to find something."
If you look at QuickBooks or Xero, there's like hundreds of thousands of SMBs, and this is a free way for us to connect with them. It's not an Apple store or rev share or anything. It's just free. You build an integration, which generally is not that hard or complex to do, and then you're there. That entire ecosystem that we built up, which was probably 50 integrations that didn't cost us a lot of money, allowed us to reach the point of scale because it is a scattered kind of buckshot space. You can't just show up to one conference. 
We spent a lot of time on partners, ecosystems, app stores, places like AppDirect, all those things to generate inbound traffic, then obviously focus on SEO and eventually start to have the budget from those efforts to go into paid marketing and larger campaigns.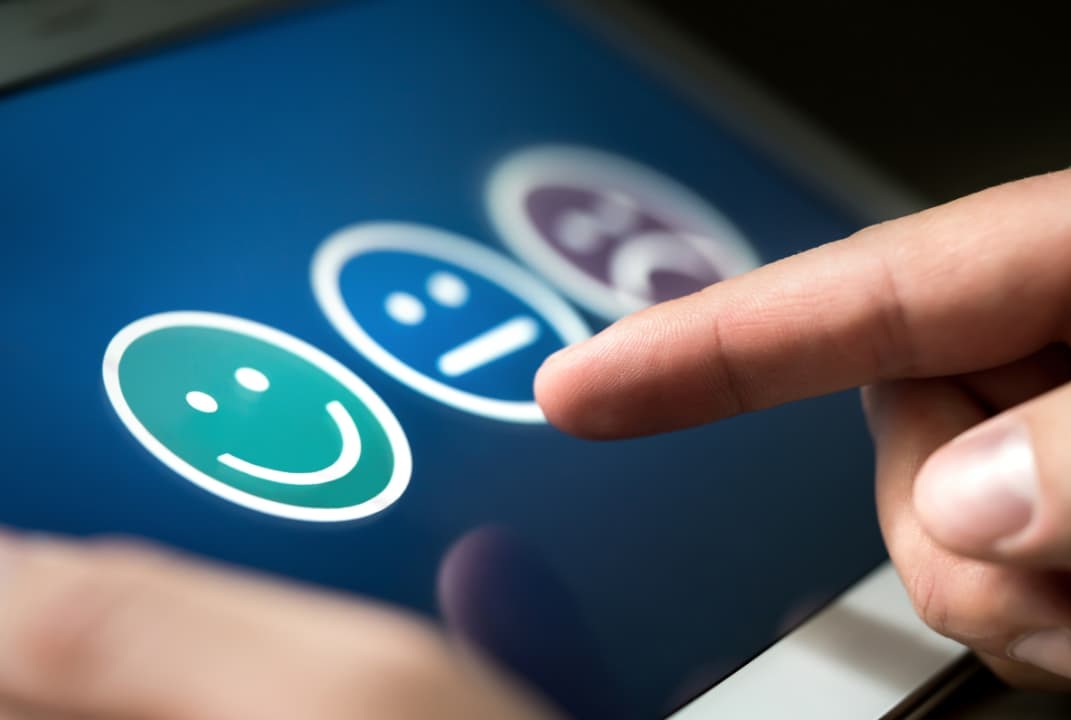 What's the most effective growth hack you've developed over these years?
Those free ecosystems 30 lines of code brought us and continue to bring us thousands of leads. We don't charge for it. It won't fit every business, but there's probably somewhere that you can find where your customers are and bring value. It's not like affiliate arbitrage or something. You're getting value, and they're there, and they don't know who you are, so I imagine there's some place and some partnership for many businesses. 
You don't need a badass BD person to be having steak dinners with some sort of partner. You need to find the purpose at least first and what you want to do with that ecosystem, and then you can have your steak dinner because they'll start to understand that you're a meaningful part of that ecosystem. 
I have empathy for all of those jobs and those people. Once you start bringing that on, that thing starts to cook along, but you have to fight through it.
You mentioned you are product led. What does that mean exactly for somebody who's not familiar with that phrase?
Well, it means we're cheap. It means that we don't overly invest in hardcore white glove sales. There's a reason for it. Other competitors do, and they're calling everybody, so we had to find the customer. We would get them in. Product-led means that they go in, and there's enough of that onboarding for them to understand, this is what I'm looking for. 
We are over-complicated, but it's what I'm looking for, price is right, and the user interface makes sense to me. I can be taking payments in 45 minutes on my website for this thing that I'm doing.
It's not to say that we've got an amazing support team and a customer success team, which is more on the enterprise. We have a sales team, but they're more market-friendly. Product led is just if you sign up today, you get in there with whatever you want to do in Miami, and you're going to rent some boats. We need you to get to the point on your own. Then this software's for you. 
That brings our cost of acquisitions low relatively, which means we can spend more to acquire more customers, and then we backfill that with amazing customer support and a CS team because it is a complex market. We're not selling coffee mugs. The smallest businesses in this space have wildly complex requirements. Product led early on is we don't have money to find you, so you must see it on your own. 
Awesome. So what would it be if you want to leave one last pearl of wisdom that we haven't already shared in this episode with our listeners?
Oh man, that's a good question. I don't even know where this is. I'm thinking about the whole last hour here. The most important thing with any company is whether you will find a way. You're going to figure out if you have a budget or need to raise money, and the reason you're going to find a way is because there's a purpose behind it. Everybody's got their core values and mission statements, and they've got strategic frameworks.
We need to embrace the entirety of our journey and acknowledge the hard times, traumas, and mental health struggles that shape us as entrepreneurs.
Click To Tweet
If you're a founder, an owner, or a single owner trying to light something up that's passionate, you're going to find a way, but it's not going to be short. It's long-term, and you need to invest in getting your coaches and mentors. Those things are super important, but speaking from a founder, you will find a way, and it won't be easy. There's going to be tears and frustrations.
I've been doing this for 13 years in this company. You're going to find a way. I did our marketing and finance, I did our customer support, and I built the product, so early on, I had much smarter people. I have empathy for all of those jobs and those people. Once you start bringing that on, that thing starts to cook along, but you have to fight through it. 
I love the word empathy. 
Empathy is not something you can teach; it is something you are given.
You can't teach empathy. You are given empathy. You can teach caring and sit down with somebody who works for you and say this is wrong. But most of the founders I know, returning to their beginning part of the conversation, have this empathy and unlock it. It doesn't show up in any metrics or anything. We hide it, we're defensive, or we have this shell, but it's really important, so hopefully, that's useful. 
Amazing. Thank you, Jason. Congratulations on your success, and thank you for sharing your story and challenges. That was great. 
That's crazy, but I wouldn't change a thing. I changed a few things. I don't know what else to do. 
You are a great employee. Awesome. Thank you so much, Jason. Thank you, listener. I hope this inspires you to be a leader in your way. We'll catch you in the next episode. I'm your host, Stephan Spencer, signing off. 
Important Links
Connect with Jason Morehouse
Connect with Checkfront
Books
YouTube Videos
Previous Get Yourself Optimized Episodes
Further Resources
Your Checklist of Actions to Take
Identify market gaps to create a platform that streamlines my services and improves customer experience. 
Embrace customer feedback and focus, Improve products and services based on customer needs. This helps me to create passionate and loyal customers.
Create strategic partnerships and build free online ecosystems. This allows me to generate inbound traffic and reach a broader audience. Competition can become "co-petition" that leads to exciting opportunities and growth.
Develop a unique funding approach for my business. Focus on customer satisfaction rather than on rapid expansion.
Grow from my experiences and foster a compassionate company culture. Sharing my personal struggles can lead to greater support and understanding among team members. 
Practice empathetic leadership. Empathy can be a powerful tool to help me understand employees and customers.
Accept my challenges. Sharpen my focus and self-awareness. Persistence will help me achieve my company's goals and fulfill my purpose. 
Cultivate trust within my organization to create a relatable and empowered workforce. People are more likely to share innovative ideas when they feel trusted and safe.
Allow product-led growth to fuel my business strategy. This helps customers to experience the product independently and understand its value.
Visit Jason Morehouse's website, Checkfront, to learn more about their flexible booking software. 
About Jason Morehouse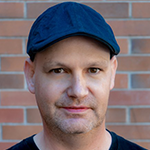 Founder and CEO of Checkfront. Checkfront is a powerful cloud online booking & e-commerce platform that thousands of businesses in over 128 countries use.
Checkfront's goal is to take the hassle out of managing bookings and reservations online. Customers who come to us have usually reached the point where using outdated software or pen-and-paper bookings hurts their business. Overbookings, high administration, and lost sales are big pain points for operators — that means they can't focus on running their business. What gets us up in the morning is knowing we have a solution to help them and help them reach their goals.