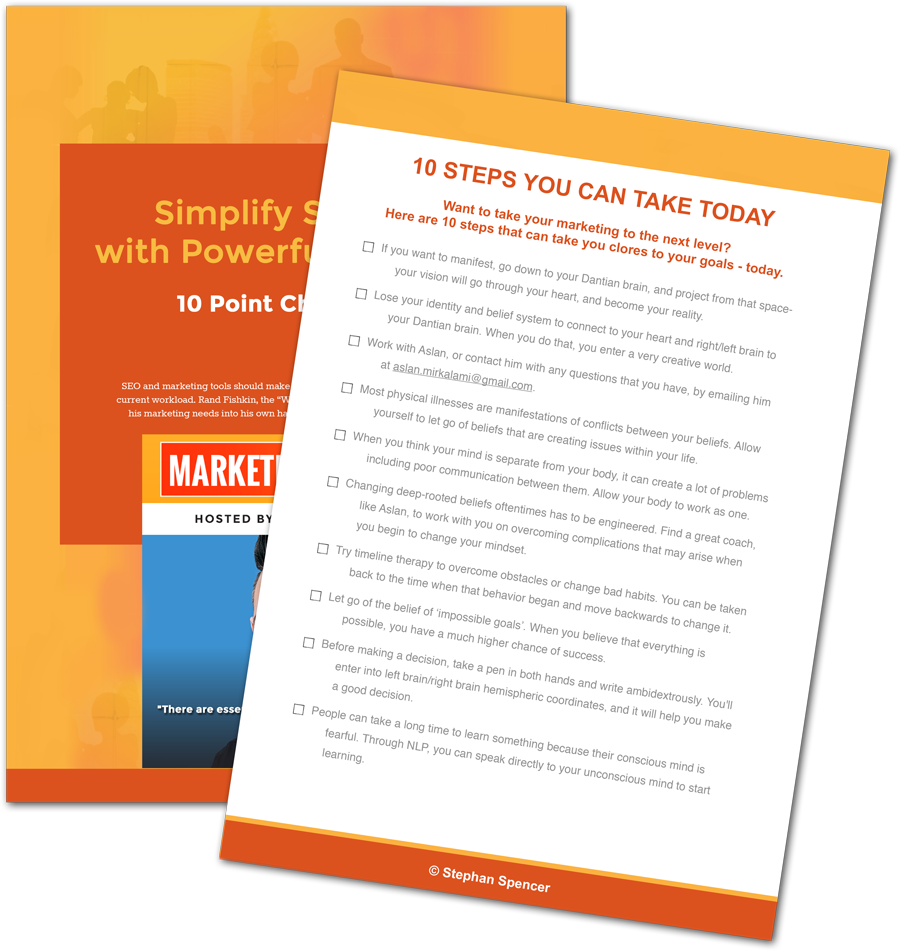 Get into action! Download your FREE Checklist
Put the most important tips from this episode to work and take your marketing to another level! Get your free 10 Point Checklist for your next actionable steps.
This Week's Guest:
When you embed a YouTube video on your page, don't let it autoplay. Instead, make sure your viewers need to click to start the video. This may seem counterintuitive, but YouTube doesn't count any viewing activity for embedded videos that autoplay. If your website's visitors manually start the video, you get the credit you deserve for the time they spend watching it.
Jeff Martin, the Senior Vice President of Search and Social at Touchstorm, joins me to share this and many more tips related to YouTube. In this super tactical episode, we talk about all things YouTube including keyword tools, search ranking trackers, optimizing your thumbnails, the importance of descriptions, and whether having your YouTube content translated is worth the extra effort.
Find Out More About Jeff Here:
Touchstorm
Jeff Martin on LinkedIn
@Jeff_Martin on Twitter
In This Episode:
Links and Resources: