Emotion is at the heart of what makes people respond to your product, your service, your brand. My guest today understands the power of emotion when it comes to connecting to readers. Marji Ross is a seasoned, successful leader in the publishing industry. For two decades, she served as president and publisher of Regnery Publishing. In 2020, Marji founded Marji Ross Consulting, dedicated to helping authors and organizations communicate more effectively and reach larger audiences. She believes, and has proven over and over, that if you can master your message, you can have a successful book. 
In today's episode, we talk about the current climate out there for authors and books. Authors face new challenges in finding their tribe and having their tribe find them. Marji shares her insights on how you, as an author, must start with the bullseye of your target market. She talks about assigning yourself as an author the job of being a missionary for your message. Believe that it is something that can snowball or go viral. If you're at all interested in the publishing world and how to establish those true fans who are going to make your book a bestseller, tune in now for a must-hear episode of Marketing Speak!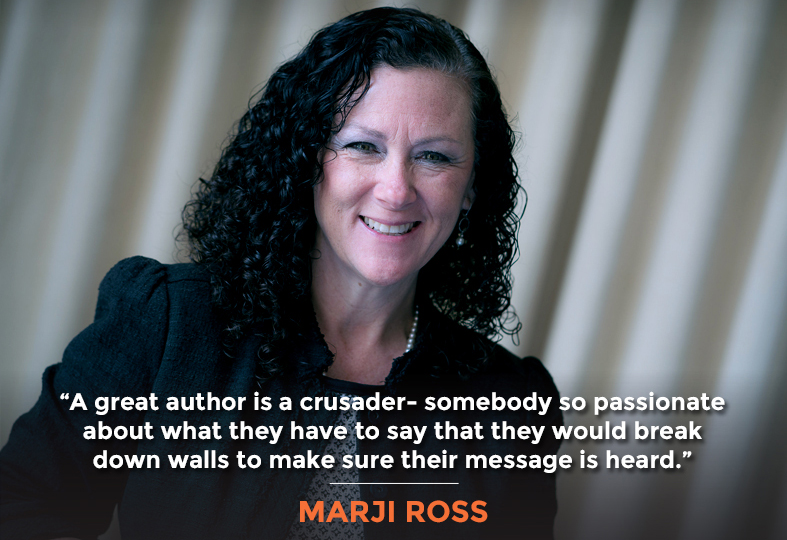 In this Episode
Transcript
Marji, it's so great to have you on the show.
Thanks, Stephan. I'm so glad to be here. Nice to see you.
We met on a mastermind call.
We did.
Tony Robbins' Platinum Partnership. We're on the call, and you were the guest speaker. You did a fabulous job. I was just really impressed with all the wisdom that you dropped in that session and I wanted you to share some of those bits of wisdom with my audience. 
Before we get into all of that, though, I would love for you to give a little background for our listeners because your bio doesn't say enough about the wealth and breadth of experience that you have as a publisher. On the other side of the author table, there's the publisher who is trying to get the best deal for their company and maximize their revenue. Sometimes that's at odds with the author. Having spent 20 years in that role, I'd love for you to share a little bit about what you've learned from that experience.
A great author is a crusader- somebody so passionate about what they have to say that they would break down walls to make sure their message is heard.
Click To Tweet
Thank you. That's a really good question. The author-publisher relationship sometimes can become very challenging, and that's often times I find when the author and the publisher have different expectations for the same project. In my 20 years at Regnery, we had an acquisitions committee meeting every single month. Whatever that math is—that's 240 acquisition committee meetings at which we were looking at dozens of proposals each time.
I've looked at thousands of proposals, I've talked to thousands of authors. To me, the thing I was always looking for was an author who was a crusader. Somebody who was so passionate about what they had to say that they would break down walls in order to make sure their message was heard. Then we would obviously be asking the questions, so who is the target market for this book? Who's interested, why are they interested, why now, and why this particular author?
There are a lot of hurdles an author has to jump over to convince a publisher to take a chance on them because you're always placing a bet when you're a publisher and you acquire a book. You're placing a bet that there's going to be a ready, eager market for this message, this author at this time. That's always a gamble. 
There are a lot of hurdles an author has to jump over to convince a publisher to take a chance on them.
That reminds me of something that Dean Jackson explained. He asked the question of his audience, what do you think makes for the best burger joint? Is it the best burger recipe? Is it the best systems, the best staff, the best location, etc.? What do you think is the most impactful?
A long line.
Exactly. A hungry audience, a hungry clientele. That's what makes for the best burger joint.
So true.
If there's no hungry audience that is waiting for your book, everybody loses. The author and publisher lose.
Something you and I were talking about a little bit before we went on air was this question of how do you do direct marketing when you're a book publisher? That was something that Regnery and I really prided ourselves on. That was something we were good at. Direct marketing, as you well know, starts with who's the customer? Who's it for? If you can answer who this is for and why they care, you are very far in convincing a publisher to publish you and then have a successful book.
I always felt bad when an author would come with a terrific book, a beautifully written book, and I would have to say, "You know what, this is really nicely done, but there's just not a big enough market for it." At least I don't perceive that there's a big enough market for it to be able to justify the time, investment, and money that it takes to bring a book to market. 
You asked about my background, and I think one of the reasons that Regnery was able to have a direct marketing mindset was that many people at Regnery came from not the book publishing world. That was a kind of strategic advantage and competitive advantage for us.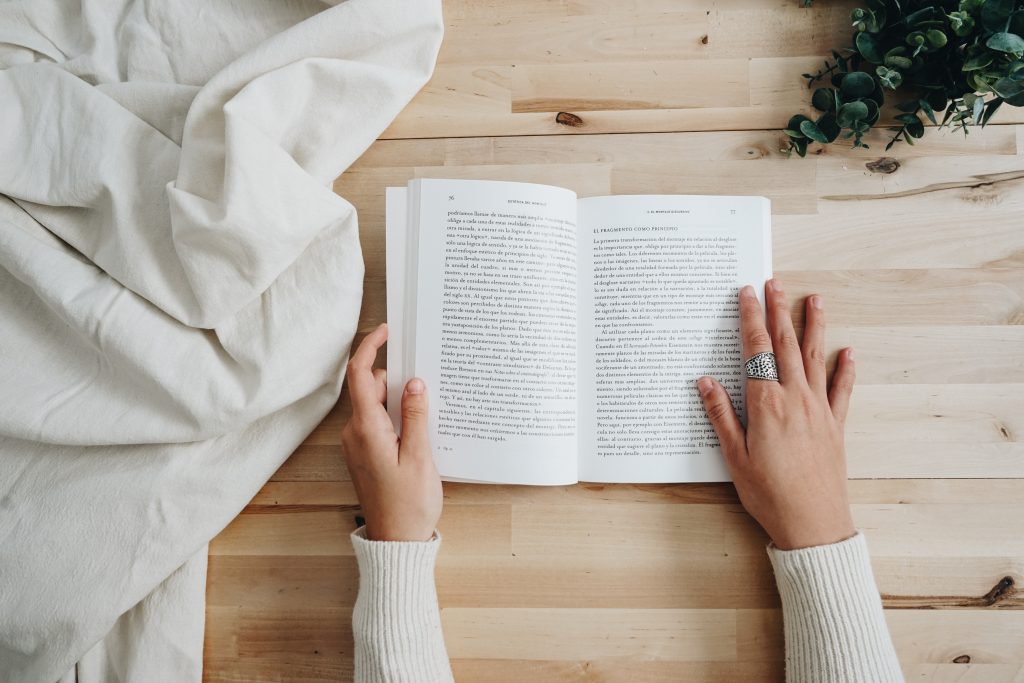 I came from 15 years in the publishing world but in the newsletter publishing world, which is driven by direct marketing. A lot of other people in the company came from the world of politics or the world media, meaning TV and radio but not books. Because in a lot of ways, book publishers have been doing what they've been doing the same way for centuries. It's one thing to fall in love with the writing and story, but I always tell my authors, you have to fall in love with your readers. That's what you need to do.
So true and so insightful. You said that the publishing world is changing and the way books are hitting the market is changing. I would predict that much of the publishing industry will go out of business because they can't adapt.
There is a huge sea change happening in book publishing and bookselling. Obviously, over the past year, the pandemic and the resulting shutdown of everything has had a huge impact on book retail. Basically, it shifted buying to online. Amazon was already killing it in the book world, but the pandemic was the final nail in the coffin, the final straw that broke the camel's back to make the default way that people buy books be online. Whether it's Amazon, Barnes & Noble, Walmart, Costco, or what have you.
The publishing world is changing and the way books are hitting the market is changing.
Once people started shopping online exclusively, they realized they could get a lot more done. I don't think that it's going to go back. I mean, obviously, there are reasons that people like bookstores, but it's almost a boutique experience, I think, rather than a mass-market experience now. I think the challenge for publishers is that there is so much less opportunity for discovery. I wrote a blog last year called The Death of Browsing. It's really a very different experience when you're shopping for books—or anything but particularly books—online.
It's much harder to discover something you didn't already know existed or weren't already looking for. There's a big difference between browsing and searching. To me, when book buying becomes about searching rather than browsing, there's a whole different challenge in front of publishers as to how to get your folks to search for what you want them to search for and how to get their search to lead to you. That's, I think, the big challenge for publishers. 
I think the publishers that are smart about navigating that will not only survive but become even more successful. The publishers that aren't able to adapt, I think they're gone.
Where do you think Amazon's heading in all of this? How do we get back some of the magic that we lost as consumers in browsing the aisles of Barnes & Noble and finding really cool books that we wouldn't have normally found and artists? I remember finding some great music just by listening. Remember those days when you'd put those headphones on?
The biggest reason people buy books is someone they know and trust recommends them.
Click To Tweet
Well, can you find a record store? Remember Tower Records? All those places are gone too. That's a great question and a little bit of a scary analogy to think about what happened with the music business. I think the good news for books is, obviously, it's still a visual medium as opposed to an auditory medium. There's still something different about seeing, touching, and holding a book. But I think there is a huge opportunity and challenge in front of Barnes & Noble.
As you may know, they have new ownership as of a couple of years ago. They're now run by the people who are running the Waterstones book chain in the UK. That book chain very famously overhauled the way they were managing their business. A fellow in charge with that said he would do the same thing at Barnes & Noble. Then the pandemic struck and all, bets were off. To me, the opportunity for any bookstore is to lean into the experience that book lovers have.
I think the most successful bookstores are not going to be the bookstores with the biggest supply. There's no way they can compete with Amazon on that. Don't try to compete with somebody that you know you're going to lose at. Play a different game. I think the retailers should, as much as they can, be curating an experience for their audience. There are some really terrific independent bookstores throughout the country that do a good job of that.
Don't try to compete with somebody that you know you're going to lose at. Play a different game.
Their customers love them and they go there because they enjoy the experience of going to the store. They know that they are going to discover something new, whether it's just browsing the aisles or it's somebody that works there that recommends something. The people who work there are actually knowledgeable book people and they know how to recommend things. To me, that's the future of bricks-and-mortar retail. 
I think those stores are both smaller and more distinctive. They are curated to their community. It's the opposite of You've Got Mail. It's going in the other direction where suddenly, those stores that really did cater to their customers and understand how to replicate an experience for readers that they love, those are the ones that will survive and thrive. I would love to see that happening, popping up all over the country. There has been a little bit of a recovery in the independent bookstore market.
I'd like to see a lot more of that. It's funny when you said the reference to You've Got Mail, I was just thinking, there are some listeners I'm sure that don't get that reference. They're not that old like us.
Go watch the movie.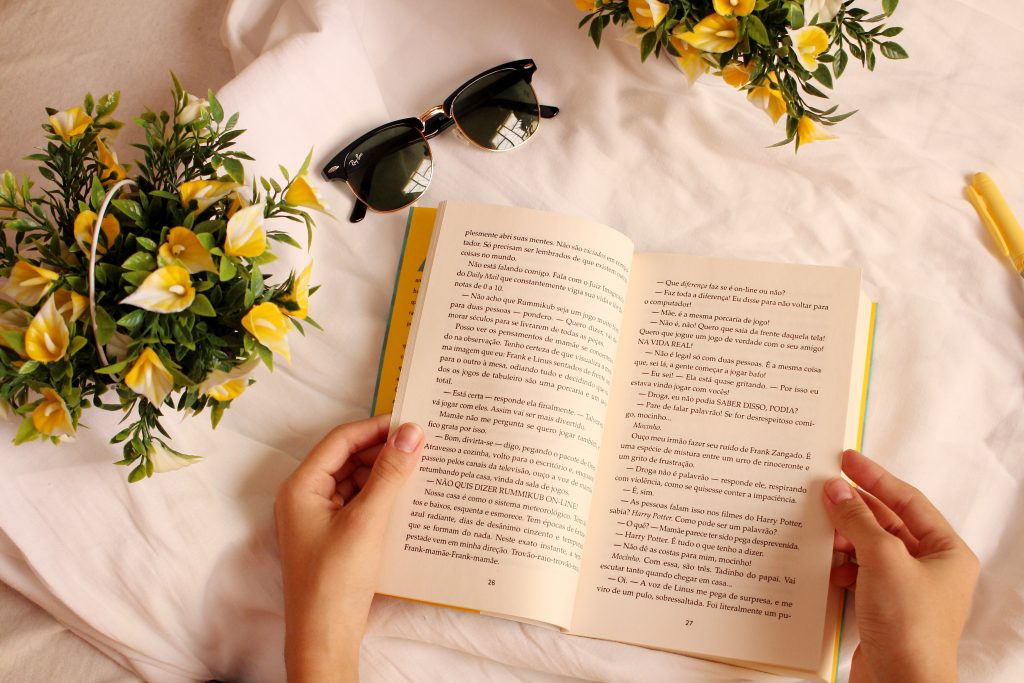 Many people don't even know what an AOL CD is like, what's that experience of getting one in the mail.
That's right. One of the funny things is when you think about how ubiquitous online shopping and the online experience have become. When you're a book person, it's easy to think of Amazon as a book retailer. Amazon is everything retailer. While they don't release statistics that will exactly tell you this, the best estimates these days are that books represent about 7% of their revenue. Amazon, which is the number one book retailer in America, 93% of what they do is not books.
It's pretty mind-blowing.
It is mind-blowing. It's also revealing because I think it explains why a lot of what Amazon does is not designed specifically to be beneficial to a reader or a book buyer. It is customer-facing, obviously. They have the whole be-obsessed with your customer, but it's more about optimizing the search results and showing you what you already have told them you want. Again, that's why it's very hard to discover something new.
It's like a filter bubble.
It is, emphasis on "bubble."
It's not enough to publish a book. You have to let people know it exists, and you've got to get them excited about it.
Click To Tweet
That's a great example of a challenge that authors face, to have the potential reader break out of that filter bubble in order to discover the author and their books. What are some of the other challenges that these authors face in this strange world that we live in these days?
There are a few big ones. On a related front, it is harder and harder to get a traditional publisher to pick up a first-time author because of this challenge in browsing. This lack of browsing, this lack of discovery. It's so much riskier for a publisher to try to market a book by an author that you haven't heard of. There is this giant bifurcation where you've got all of the chips on the table are placed on celebrity authors, franchise authors, and proven authors with name recognition or celebrities with name recognition who then become authors.
There's that on one side, then there's nothing in the middle, and then at the very other end of the spectrum, you've got millions of self-published books—published by authors who can't get a deal with a traditional publisher. There's a challenge just getting a publishing deal and then there's a challenge getting visibility, breaking through the competition with the other folks that are vying for the same mind space, same market share. But there are two interesting things I think that are maybe reassuring to authors, especially authors who aren't famous already.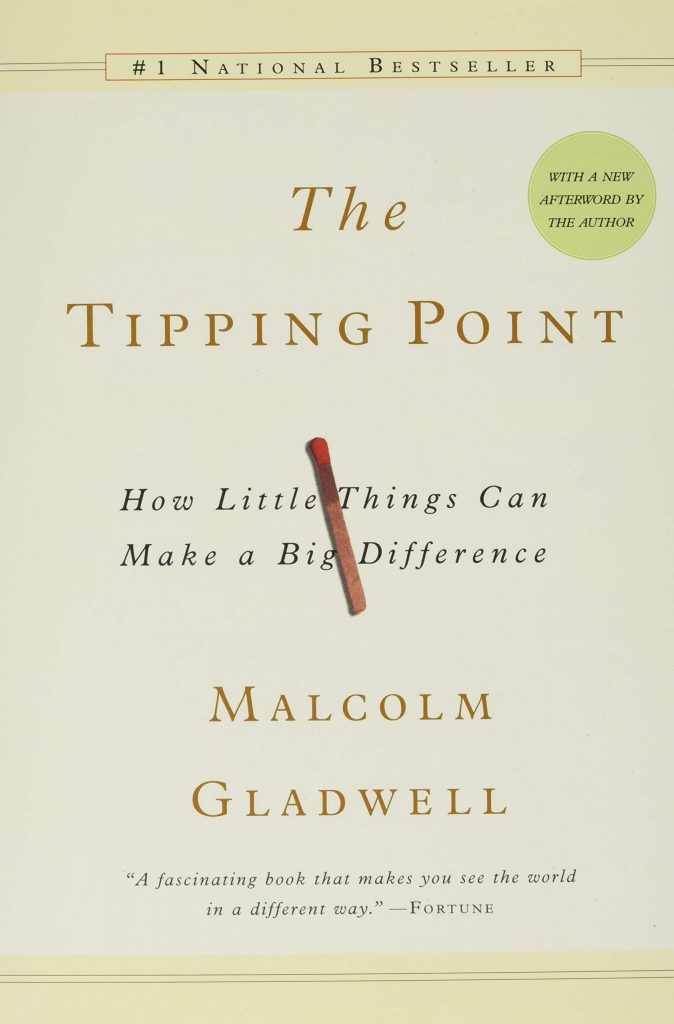 One is that it's still true that the single biggest reason anyone buys a book is that somebody they know or trust recommended it. It's word of mouth. Publishers forever have asked and sat around rooms and said, "So how do we do word of mouth? How do we do that? How do we make that happen?" Malcolm Gladwell has written many books on this. How do you get to The Tipping Point? How do you make people start recommending your book?
In some ways, it's just all about growing marketing. It's all about social media. It's about really assigning yourself as an author, the job of being a missionary for your message. It is something that can snowball or go viral. One can lead to 2, can lead to 4, can lead to 8, can lead to 16, and you start the multiplier effect of word of mouth. 
My advice to authors is always start with a very, very focused target market. Start with the absolute bulls' eye of your target markets. You're talking to the people who already love you, already know you, already are cheering for you, rooting for you. Move out from there. Get those people mobilized. Get those people talking about your book. Get those people recommending it to their friends and posting it and reposting your posts. I think that's possible. 
The other thing that's interesting is, and this is very related, the most influential part of an Amazon book page is the customer reviews. That's what people read. Amazon has measured this. That's the single biggest driver of whether or not somebody buys something and how they choose something.
Even if you're self-published, it doesn't matter. As long as your book is on Amazon, focus on those reviews. Get lots of reviews. Get good reviews. Get people to post reviews. I had some real smart marketers say that one of the things they do is they read through the reviews on Amazon of their book and use the emotional language in those reviews in their marketing copy. Study what the people who already like you are saying and use that to talk to new people.
You can even use what people are saying in the reviews of competitor's books.
You can.
Even before your book is out.
That's right.
What are the top three sellers or whatever in my category, my niche that is doing great, and what are the people saying about them—good and bad? What language can I incorporate to either reinforce the positive or to differentiate me from the negative aspects of the books that are being torn apart?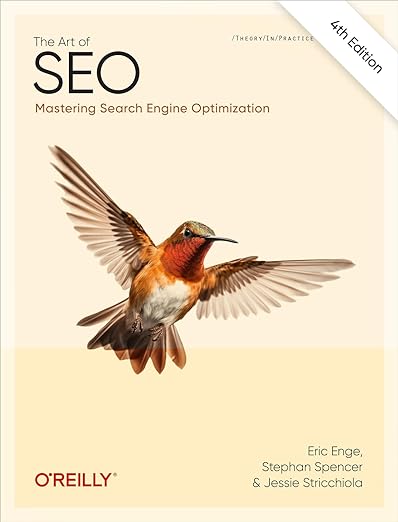 That's a really smart tip. It really is. It's very similar to one of the best pieces of advice I ever heard about how to get a book deal in the first place, very similar. You got to know who your competition is. You've got to know who are the most successful players in your space and then use that as a stepping stone to get a deal. Whether you're trying to get an agent or you're trying to get the attention of a publisher.
Go to the publisher and say I know you published X, my book would appeal to that very same market, but it's a little different because why. It helps people in another way because, or it answers the question that people have when they read that book, which is X. Standing on the shoulders of the people who are already successful in your space is a really good idea.
One thing that struck me when you talked about the situation that authors face when they're trying to negotiate with a publisher. It seems like the publisher is basically saying maybe beating-around-the-bush with it or they're just outright coming out with this—"Tell me what your platform is? What's your platform because if you don't have one, we're not interested." It means that the publisher isn't doing much of anything. They're relying on you to do all the marketing, which is what the heck is all about?
That's absolutely true. When I was at Regnery, we would hear time and time again from authors who came from big New York publishing houses and had experience there. These sometimes were even celebrity or well-known authors or thought leaders. They would be flabbergasted that the publisher would publish a book and then turn to the author and say, go get some interviews, go book yourself, or use your contacts in your platform to promote the book. You're on.
Again, I think that was one of the great advantages that Regnery had. We're very, very hands-on and very intentional about publicity and earned media for our authors. Understanding that it's not enough to publish the book. You've got to let people know it exists, and you've got to get people excited about it. 
You got to get the media excited about it because when you're pitching the media, they're your target market. Whether you're an author or a publisher, you have to remember, when you're pitching the media, you have to give them something that makes them look good and gives them a competitive advantage.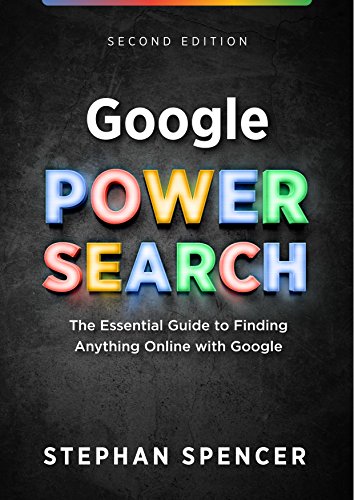 So many authors, whether they're traditionally published or not, are in the situation where they are responsible for their own marketing and leveraging their platform. It's certainly true that one of the most popular questions publishers ask is "What's your platform? Describe your platform." It is important to have a platform. That's an assignment for every aspiring author is to develop their platform. Whether it's a podcast, blog, Facebook group, or a big following on Instagram. Whatever it is, it comes back to connecting with your target market.
Knowing who they are, finding them, and talking to them in a way that's interesting. If you've demonstrated that people think you're interesting, that's really one of the key things that publishers are looking for. Have you already proven that there's a group of people out there who are interested in what you have to say?
I remember reading the article years and years ago from Kevin Kelly called 1,000 True Fans. You don't have to have a huge audience. Your tribe can be just 1000 people. It just needs to be so passionate and rabidly interested in what you're up to that they will pitch people on your behalf.
They become your ambassadors, they become your crusaders, and your missionaries for your message. That's so true. I have told many authors the same thing about media outlets. There are authors who will say, "I only want to do a nationally televised show or a nationally syndicated radio show." 
I can tell you absolutely that I've had authors on The Today Show who sold fewer copies of their book from The Today Show appearance than from a regional radio talk show because The Today Show wasn't their target market, necessarily. The Today Show interview was five minutes. The Today Show host wasn't that into the book. They were nice. It was a nice interview. It was interesting, but they weren't advocates for the book. The people watching weren't that engaged. 
Whereas, you can get a regional or local radio show or podcast that has a really passionate dedicated fan base, audience, and a really engaged host that can be way more powerful in terms of promoting your book through an interview than just sheer eyeballs and sheer numbers. In all things, it comes down to commitment and quality rather than just sheer numbers.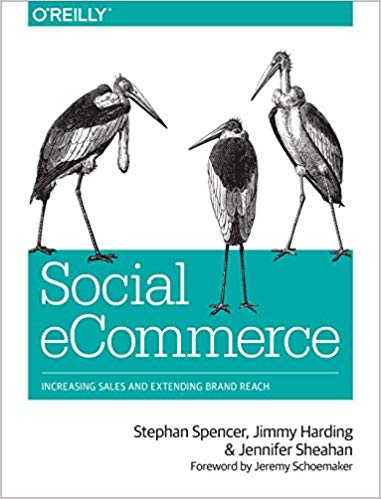 Rabid excitement.
Rabid fans.
That reminds me, Neil Strauss called these people his "street team." He would ask them to phone the local bookstores and ask if Neil's new book is on the shelves yet.
I love that. That's great.
Then you have to look it up in the system and like, "No, we don't have it yet."
That's another example of how surprising it can be that a small number can be really effective. I remember I worked for this big newsletter company and we had a big customer service department. They came in one day, and they said "We're getting a lot of calls from people who are upset with this marketing piece." We stopped and said, "Well, how many is a lot?" It was 12. They've never gotten 12 calls about one marketing piece before, but we had sent out 3 million direct mail pieces. Twelve is just not a lot, but it seems like a lot to them. 
If you're a bookstore manager, how many times do you get a phone call with somebody asking you to look up a particular book? It just doesn't happen that often. You get three in a week about the same book? This is a sure bestseller now. You're positive. This is Michelle Obama's Becoming. This is going to be huge. It's a good reminder that a few engaged and passionate people can make a big difference.
Now, what happens if you have a platform, but it's in a different market from a market you want to enter? I'll give you an example. I am an SEO expert. The Art of SEO is one of my books. I also have Google Power Search and in the social media space is Social eCommerce. That's a far cry from the book I'm working on now, which is a self-help book about how we are living in a friendly universe.
That audience for that book is a bit different from the SEO geeks, the marketing managers, and the business owners who I'm reaching now. What are your thoughts on establishing that new platform?
That's a great question, and a lot of people face that. The first thing I would say is to start by looking for any overlap in your Venn diagram. You already have a very well-established market and a group of people who have read your work, listened to your podcast, like listening to you and hearing from you. Within that audience, there will be a subset of people who are interested in this as well. I would start with that.
I would be very candid with your current audience. I would share with them that you are working on this area, this new topic.
I guess I just did, didn't I?
You did, that's right. Tell them why. One, talk to the people you already got and find that overlapping your Venn diagram. There will be some people there who are also interested in this. 
The second thing I think that's really important is—I'm a huge advocate of brand integrity. I need an answer as to why you're doing that. How does it make sense in my brain that the guy who did Google Power Search and The Art of SEO is now doing this self-help book? Why? What's the connection? I'm positive you can answer that question, how you got from one to the other and how what you've done previously informs or led to what you're doing now. 
To me, that preserves your brand and integrity so that somebody says, "I understand why the guy who did The Art of SEO is not talking about this. That makes sense to me." That's pretty interesting because they'll have an interesting perspective based on XYZ. Those are things I think are the two most important. Look for the overlap in your Venn diagram and think about your brand integrity. How does it make sense that you the expert in A is now turning to talk about topic B?
It's still an asset that I have this platform. It's better than having no platform, even though it's not highly relevant to the self-help category.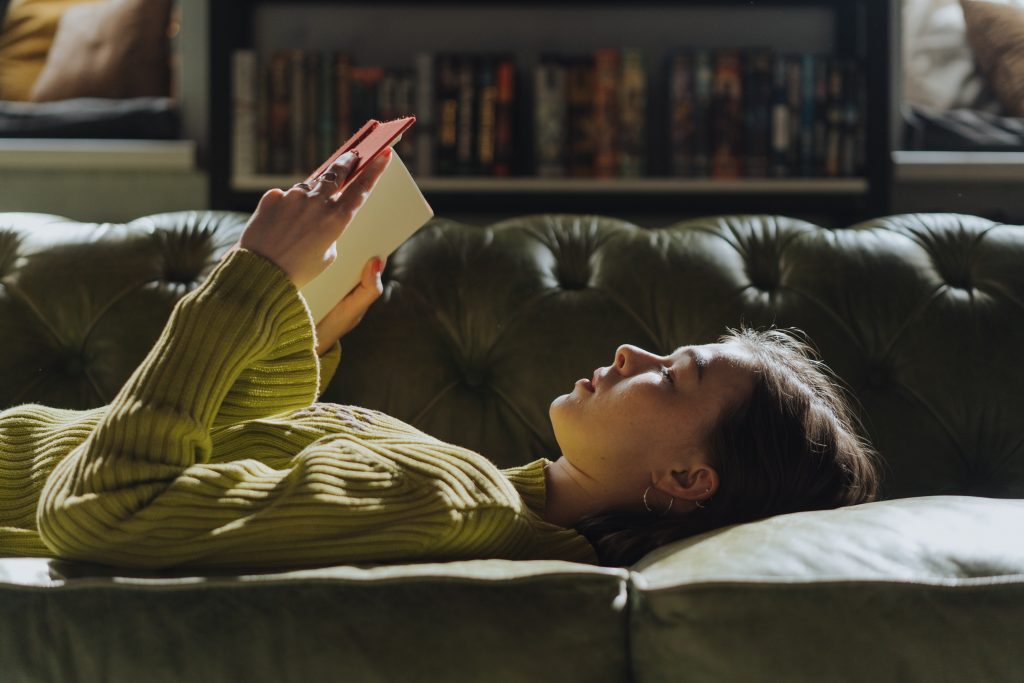 Right. There's a lot of self-help in what you do. You're empowering people. You're telling people how to take advantage of the tools at their disposal. That's a similar mindset. The kind of person who's going to be drawn to your advice is also the kind of person who is probably susceptible to a pitch on self-improvement. 
I think the other thing about a platform is, especially for a publisher or a media personality, it also demonstrates that you know how to connect with people. Subject agnostic, it still says you are not afraid to put yourself out there. The truth is there are a lot of authors who love to write, love to dive into a subject but don't really love to talk to people. Having developed a platform, and a good robust platform, you're already separating yourself from all those authors, which is an advantage right there.
Pretty good. Are there other challenges that authors face that you wanted to bring to the forefront in this conversation?
I think the other biggest challenge really is in today's news cycle and information overload, how does an author get media, get visibility? Most authors are told, "We're going to do a two-week media tour, book tour, or publicity launch." Or they're told, "You need to do a book lunch." Most authors have no idea how to do that, and the fact is most media outlets are talking about whatever the headline is today or maybe this hour.
When you're pitching the media, you have to give them something that makes them look good and gives them a competitive advantage.
Click To Tweet
Authors, I think, have to develop the ability to find the news hook for their book. No matter what their book is, no matter when it comes out, you've got to be able to answer why today should a producer, a host, or an editor want to be talking about my book? That's a skill set that a lot of authors don't necessarily have. I personally think it's very easy to develop, but you got to be aware that when you're pitching the media, they've got to be relevant to their listeners and their readers today. You might have a great story, a great message, a great insight, but you've got to relate it to something that happened today.
Yeah. It's got to rise above all the noise, all the cacophony, and it's got to be super relevant. This relates to something that you share in your lead magnet on your site, the Five Secrets to Writing a Bestseller. That's the secret number three, understanding the problem you're solving. I love the examples that you gave. It's not solving the problem; that's the obvious generic one, but the one that's very specific and pushes on a nerve.
For example, you gave, "I'm trapped in a dead-end job, and I need help finding a job I love without losing my financial security." I love that.
Thank you. The other mistake that a lot of people make when they try to promote their book or position their book is to solve the problem people don't have or people don't know they have.
Can you share a few other examples of great crystal clear problem statements?
If you have been married for 30 years and find that now that your kids are grown and your husband's retired, you have nothing left to talk about with your spouse. How do you rekindle the romance in your marriage, and is it even possible to do that?
That's a good one. What answers that one?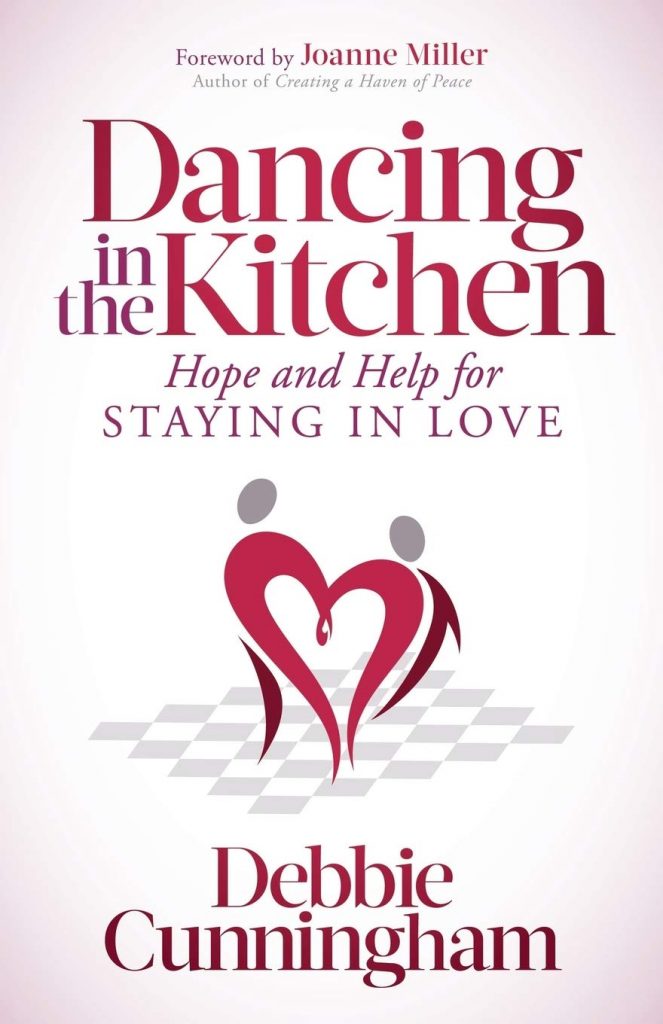 I was working with an author who has a great book on that topic, it's called Dancing in the Kitchen. She has some really good advice on how to nurture a long-term relationship. 
I was working with another author who has another really interesting book. The problem she solves is for high-performing women. You've got professional high performing women who are in high-stress jobs and have families, kids, homes, careers, staff, and bottom-line responsibility. The problem is, how do you nurture all the different relationships in your life and still keep up with all the responsibilities you have with all the different jobs you're juggling?
I love her articulation because it very specifically identifies who it is for, and then it gives us an emotionally rich description of the problem they have. As I was saying, one of the mistakes is to try to solve a problem that people don't know they have. The worst way of offering to solve a problem is to say, "Do you suffer from X?" And the person says, "No." Well, then nothing you have to say after that matters. 
You have to be sure that the problem that you're talking about, the person knows they have. It doesn't mean they have to know the solution. It doesn't even mean that they have to know the cause. That's where sometimes people get tripped up. They focus on the cause of the problem instead of the problem. When you talk about a problem that people have, think about what they're feeling. Talk about it in feeling words, in the language. 
Do you have difficulty? Are you frustrated? Are you worried? Are you nervous? Are you anxious? Are you confused? Are you impatient? Those are the best ways to start a problem proposition. If you're going to connect with the right people, it's like, "That's exactly how I feel. I do feel frustrated. I do feel worried. I do feel anxious. I do feel confused." Then you can come in and explain why you think that person. 
You can reveal to them the reason. They don't have to know the reason, and they have to know the feeling. They have to connect with the feeling. Of course, you provide, you offer a solution, and then you've got them hooked.
I love how the reason could be something that gives them some insight into themselves that they didn't have. They become very tuned in to you in hearing what you have to say because it gives them more insight about themselves and they're expecting to get more of that if they read your book.
In today's media and information overload cycle, it pays a lot to get through all the noise and be heard.
Click To Tweet
That's right. They feel like they're halfway to solving the problem already just by understanding the cause.
There's a related corollary to this, and that is trying to be everything to everybody makes you relevant to no one.
Correct. That's another one of my cardinal rules. When I have an author come in, I always say, "Who is the book for?" And they say, "Everyone." No, wrong answer. When you say everyone, it often means you have no idea who it's for. No book is for everyone. The more clear an author is as to who that book is for, the better chance they have of success.
For this book that I'm working on, I thought of a subtitle that I think would either connect with a very specific audience and turn off the others outside of that audience, and then there's one that would be more inclusive, kind of violating your cardinal rule. I'm curious what your thoughts are on each of these. "Living in a friendly universe, a skeptic's guide to the unseen world." That's option one. That's polarizing to the skeptic. Then the non-skeptic, the believer is like, "Nah. I'm not a skeptic so that's not for me." 
Then the version that's more inclusive, "Living in a friendly universe, a guide to the unseen world for both skeptic and believer."
The more clear an author is as to who that book is for, the better chance they have of success.
Interesting. Who will benefit the most from the book, do you think?
Anyone with a soul, which would be everybody, if they don't feel like they have one. I just want people to elevate their consciousness. I want them to feel more connected to the fabric of creation, that it's not all doom and gloom. There's actually a purpose to what's happening in their world and, more generally, on the planet.
Well, my marketer's brain says, the first one, the skeptic's guide because what you really want is somebody who looks at your book, hears your proposition, and then raises their hand. That's me. That's exactly me. You've described me to a T. 
If there's a way for you to describe exactly who that reader is that you want somebody to raise their hand and say, "That's me, I need that, I want that," then you've really nailed it. It doesn't mean it can't be a large group. Nothing wrong with being a large target market. It's just got to be something clear enough so that somebody, when they encounter your proposition, they'll say, "That's me. He's talking to me."
One thing that maybe will help them to dial into me is a potential source for inspiration in this regard would be a former skeptic. A scientist, a student of science, somebody who was studying for a Ph.D., dropped out to start an internet marketing firm. I was a diehard skeptic. I was agnostic until I had my spiritual awakening. I'm maybe a better source for information for that person who relates to the former skeptic than somebody very woo-woo, like, Marianne Williamson.
That's right. I think your positioning is great. From one skeptic to another, is it from a former skeptic? Maybe it is a former skeptic who shares something so that they are intrigued by the idea that you walk the journey that they would like to walk or are interested in walking.
All right. Well, I know we're getting up to time here. You have this great resource on how to unleash the power of your book. For folks who already have a book and they just don't have the results that they were hoping for, can you give us a little more about that?
Well, thank you.. I launched earlier this year with a longtime friend and business partner who also has over 30 years in the book publishing business. We try not to sound old so we don't necessarily want to say 60 years in book publishing but combined, that's what we've got. We've launched a program for authors who have already published their book and were, for whatever reason, frustrated or disappointed with the results.
Honestly, that's obviously more often true than not, unfortunately, with each work with, as I said, thousands of authors, it's tough to have a successful book launch. It's tough to sustain that success. It's tough to have that success translate into other aspects of your life. Whether it's building your platform, building your speaking career, leading to coaching, training, or repurposing your content into courses, workshops, and things like that. All of which is a way to leverage your book.
We've launched something called Unleash the Power of Your Book. Folks can check it out at Unleashthepowerofyourbook.com, or at my website which is just Marjirossconsulting.com. 
We're rolling out the program. We had a pilot program at the beginning of the year, and it went great. We're rolling out the program starting June 1st. We're starting to accept applications now. We're limiting it to 10 authors only because we really want this to be very high touch, very personalized program, where we take 10 authors through 7 weeks at the end of which time, they will really start to unlock the potential of their book and turn what was maybe a disappointing exercise into something that's really successful and really rewarding.
That's awesome. Thank you so much, Marji. This was so insightful, thought-provoking, and inspiring. For folks who are listening all the way to the end here—I think they either have a book in them or they already have a book out of them—they're a good fit for you and you're the real deal. I hope they do connect with you. You do have some fabulous resources there. Thank you for being so generous in sharing stuff with folks who aren't clients.
It's truly my pleasure. I really like doing it and it was a lot of fun. Thank you very much for having me.
Thank you listener for listening. Now, get out there and do something with this. It's not enough to just listen passively and think, "Wow, this was good stuff." Take something that you learned and apply it in your life and your business this week. We'll catch you in next week's episode.
Important Links
Your Checklist of Actions to Take
Be a crusader for my passion. Don't be afraid to put myself out there and share my message. 

Identify my message and determine who it is for. It's essential to tackle this early on in the process to know how I can connect best with my audience. 

Be wise when dealing with competition. Know who the most successful people are in my space, find out what they're doing, and see if there's anything different I can do on my end to set me apart.

Keep the audience hungry for more by giving them something to look forward to. 

Curate an experience for my followers. Present something so remarkable people enjoy and remember it for a long time.

Start a word of mouth strategy. Get my audience talking about me through conversations and reviews.

Find an excellent publishing company that's hands-on and intentional. They will be my guide every step of the way until the book is published.

Establish excellent PR strategies. Pitch to the media, get them excited about it, and reach a wider audience. 

Don't focus too much on the numbers but concentrate more on engagement. Keep the audience participative. An engaged 1,000 is better than a 100,000 follower count with no traction.

Visit Marji Ross' website to learn more about how to unlock the potential of my book.
About Marji Ross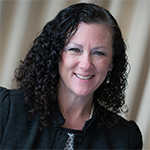 Marji Ross is a seasoned, successful leader in the publishing industry. For two decades, she served as President and Publisher of Regnery Publishing, the nation's leading publisher of conservative books. In 2020, Marji founded Marji Ross Consulting, dedicated to helping authors and organizations communicate more effectively and reach larger audiences.