How can we foster cultures of innovation grounded in empathy? I'm excited to have Dr. Sabba Quidwai, a transformative figure in education and AI, here with me today to bring her exceptional insights into this discourse.
Sabba's stance on innovation is anchored in empathy and understanding lived experiences of others, a perspective reflected in her career trajectory – from high school educator to an influential executive at Apple. She now collaboratively works with various organizations, helping to reimagine and sculpt the future of learning. 
In this episode, we delve into how design thinking can be integrated into K-12 education and why she champions this methodology to equip young kids with attitudes and skills to thrive.
Many parents and educators worry about the implications of AI in schools, and we explore all facets of that developing landscape. We discuss the importance of igniting creativity and preserving children's imagination amidst this emerging technology. A new frontier of hyper-advanced technology is clearly emerging, and we must shape it with care.
So, whether you're an educator, a parent, or someone interested in the future of learning and innovation, you won't want to miss this episode. Without further ado, on with the show!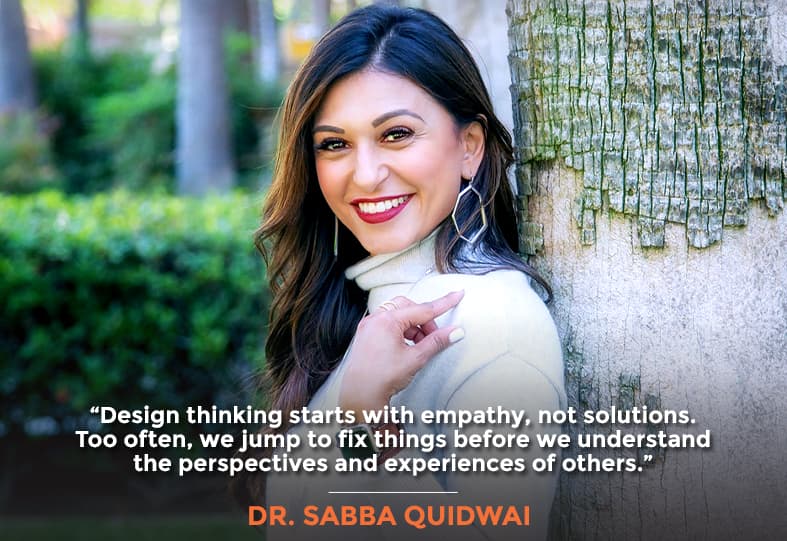 In This Episode
Sabba, it's so great to have you on the show. 
Thanks for having me. I'm looking forward to the conversation. 
How do you think the world of education is going to change as AI gets more and more advanced at a faster and faster clip? Where are we headed with education and schools? 
Let's first hope that we do see a change. There've been many different instances like the pandemic and other things where we're like, "Oh my god, this is going to be the moment." Two things are unique about this particular moment when we think about education.
Number one, prior to this, most technologies that came into schools were iPads, Chromebooks, apps, and things like that, which had to go through a funnel. The school had to decide, and IT had to decide. It was like an implementation process. This is different. ChatGPT is integrated into the tools that are already in the hands of our students and their mobile devices. This is a very accessible technology, at least in some aspects. 
The other really big change we're seeing is some of the areas of resistance the schools have met up with, which is almost having to pitch the idea for why we need to change and why we need to evolve. The conversation with parents can be difficult. Whether it was employment places or higher education, everybody was doing their own thing. You're working with a different generation who are young, and you're trying to do things for a time that most people can't imagine.
One of the worst things that could happen to us is that we use a lot of AI technologies to substitute bad practices.
With this technology, I can't think of an example where we've had another instance of a technology that has simultaneously impacted every single generation. You'll listen to a lot of people who are in their 30s, 40s, or 50s saying things like, "I was talking to my 13-year-old daughter, and she was telling me how she was using ChatGPT to do this, and it's affecting my work in this way."
Everyone's feeling the effects in a different context, and the merging of those two things is a huge opportunity to not be able to ignore the urgency with which we're going to have to pay attention to this. 
Where do you see things changing the most? Where do you think things will lag behind in terms of AI changing entrenched systems and ways of working?
One of the things I'm obsessed with is design thinking. One of the worst things that could happen to us is that we use many of these AI technologies to substitute bad practices. We're seeing a lot of things like automatic lesson generators, quiz generators, and things like that, which are great for saving time and can be effective, but not if the actual type of learning experiences we're crafting on a redesign to be able to better suit the needs of kids. That's something that will play out. We'll see a gradual evolution. 
One of the other things we're going to see is students using this faster than most adults. It's going to cause more chaos than it is like strategic planning because a lot of people aren't aware of the technology or they haven't tried the technology. We're seeing those numbers go up the closer school starts. 
Every time I talk to a group of people, more hands go up around who's at least tried these technologies because a lot of the assignments we give kids are things that machines do well. We'll probably see a little chaos in that space that will hopefully prompt some really good discussions, but I imagine it'll be like chaos before we get to anything exciting.
Yeah, things will be interesting for sure. Let's define for our listeners unfamiliar with the term design thinking. What is that? 
When we identify where we're currently at, design thinking walks us through different steps and stages to come up with solutions.
Design thinking is both a method and a mindset. It's really something that you can use to be able to solve problems that have no answers, which we have a lot of in today's world. There are a lot of different problem-solving methods, techniques, and things like that out there, but one of the things that makes design thinking very unique is that it begins with empathy. A lot of times when you think about challenges we have, even with what we're seeing right now with schools, with AI, it's like, "Let me create a policy to do this. Let me try to shut this down this way." 
We're so solution-driven. We just want to create a solution right away. Design thinking forces you to take ten steps back and forget about any solution you're considering. First, you need to empathize with the people you're designing for. 
For example, if we were to take this instance that we're in right now, the number one thing I recommend to leaders, teachers, or people who are having these conversations about AI is to create a policy before you even decide what you're going to do is talk to people. How are people thinking? How are they feeling? What are they doing? What have they tried? What do they want to try? What's holding them back?
When we begin from a place of empathy, we start to unpack, "Okay, maybe people aren't as afraid of this technology as we think they are. Maybe schools don't want to ban this as much as the media says. Maybe people are excited but don't know how to move forward."
Once we identify where we're currently at, design thinking walks you through different steps and stages to help you come up with that solution. The next step is once you've talked to people, you get to narrow in on, like, "That's where we need to focus. Let's define that out, create a mini solution, test it, iterate, and then the cycle continues." 
What happens for people is that you have a method, but you're also building a mindset. It's giving you creative confidence and empathy, which you hear people talk about as a needed skill everywhere. It's helping you make and iterate. 
Learn from failure. Your first try isn't your last try, but by talking to people and by working collectively together, we're changing how we're working and really humanizing the process and navigating change together.  
Can ChatGPT be trained or prompted to exhibit empathy? 
I don't know that it can be prompted to exhibit empathy. It can obviously give you generic things. You may be an administrator going into a meeting with a group of teachers to talk about AI. You could have it generate things like what are the common pain points that people mention on the Internet because that's where it's getting its data from. You might use Bing or ChatGPT, "What are the common pain points that teachers express to give you a general understanding?"
One of the things that I always say is that ChatGPT or these AI tools are great for idea generation, but they need a human spark. You have to contextualize the nuances of your unique situation. For example, we're thinking about AI in schools, even as a district, every single school within that district, every single classroom within that district, every single kid within that classroom is different. Only a human can identify those nuances. 
These technologies have the potential to allow us to spend more time focusing on those nuances because right now, I don't think we do. Whether it's schools or workplaces, we don't pay attention to people on that deep individual level, but only you can do that. Then, you can feed that information to get the outcomes that you want.
Technologies have the potential to allow us to spend more time focusing on the nuances.
AI in schools, what are some best practices and some things that have gone completely off the rails that you want to share as kind of warnings for whoever's listening and they've maybe got children that they're going to send to the school? Or somebody who's trying to train their team on AI and wants to apply these lessons learned and best practices so that their team or colleagues are not just learning AI passively, but they're applying it and growing because of it.
I would say number one. This has been probably my most interesting takeaway. There's a book called Atomic Habits. In the book Atomic Habits, he talks about the idea of who you want to be—moving away from outcomes to identity. It's really interesting.
I'm starting a lot of my sessions with this. This is the number one best practice. You've got to ease people's anxiety. There's a lot of people coming in at all different levels and all different types of knowledge and information. Being able to level the room, reduce anxiety and fear, and ground people in human qualities is important, and this is a really easy way to do that. 
You start by asking the room when thinking about your role: who do you want to be? Another way to think about that question is how you want people to describe you. You'd be so surprised I get the same word every single time I do this. I do a word cloud with Slido. Every single time, in the middle of the word cloud, is the word inspirational, or people will give me a variation of that. I loved it. 
One time, somebody said, "I want to be that guy." You listen. It's really important to allow everyone to share that word or for you to put the words up so everyone can see because all of a sudden, all that echoes throughout a room when we're going to talk about AI are all the qualities that make us uniquely human. That's number one. 
Number two, it's really important, and we do this so often. This goes back to that design thinking: before you tell people what to do, talk to people. Whether it's administrators or leaders to their teams, whether it's teachers to students, I think right now one of the most important things to do is talk to people about what they're thinking, what they're feeling about what they're seeing, and also what are you doing. It helps mitigate a lot of assumptions that we make. 
Before you tell people what to do, talk to people.
For example, one of the biggest assumptions is that every kid is cheating and will use it to cheat. That's a very negative mindset to walk in with if you're going to work with a group of people by going in and already giving them this negative identity. Sure, they may, but we have to unpack those layers and begin asking why. Being able to talk about it in that way is important.
It also connects back to the first lesson I shared about identity. We were doing this workshop the other day where we said it's a very negative identity to be called a cheater. Nobody wants to be called a cheater. If you begin the conversation, not with rules and policies, because I see so many people create these syllabuses right now where it's like, "You will not use chat GPT in these instances." 
I'm just like if you were to think about yourself in that scenario, there's nothing that's going to prevent me from doing something, especially if I don't see value in the work that I'm doing and a machine can do it ten times faster than me. Whether that's right or wrong is debatable, but the fact is that it's possible, so it's a losing battle. 
Whereas if we begin to talk to people about what it means to be honest, what it means to be creative, what it means to be ethical, what it means to be reliable, and we start reinforcing that identity and the day-to-day practices that we engage in are those small, tiny steps that James Clear talks about towards reinforcing those identities, we're going to have a much more successful outcome. 
It's a lot easier to go in with a list of rules. It's a little bit harder to start thinking about how you're reinforcing these different habits. But we really have to rethink how we measure success, define success, and measure people moving away from numbers and things like that more to values and character.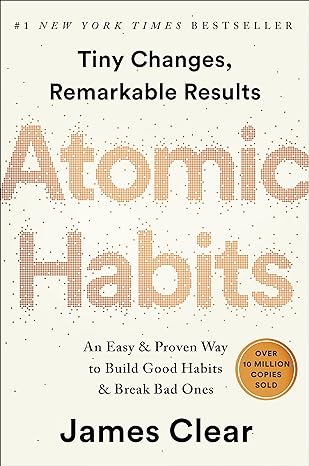 The third thing is don't underestimate how difficult it is to speak to AI. There's a lot of people that say, "Just go, play.' Prompting is so easy. If we were so great at conversations and communication, we wouldn't have the many problems we do in our society today.
One of our biggest problems is our inability to talk to one another, let alone carry that forward and talk to a machine. That critical thinking of really being able to understand what you're trying to achieve, what outputs you're looking for, and what you're hoping to do is so important before you go in and start prompting. 
Just don't underestimate how difficult prompting can be and the thinking that goes into how to do it well to get outcomes that you have because I've noticed that the people who say AI is so dumb and it can't do this, their prompts are really bad. People who know how to prompt well and get amazing outcomes are accelerating what they're able to do. We don't want to create that divide between haves and have-nots because of that knowledge gap. 
Can you give us an example of a poorly worded prompt and one that is much better?
Absolutely. This is my biggest pet peeve, probably, and I'm sure there are people who will disagree with it, but I think it really speaks to our information literacy crisis that we also have going on. One of the prompts that I see a lot of people popularize is to "Act as a marketing expert and create these emails for me." 
When you begin thinking about how many people are self-proclaimed experts, remember this is getting information from the internet, so if you just put in a blanket, I want you to act as an expert with no criteria or definition for what you mean by expertise, it's pulling in all these stuff from the internet that are maybe good. You may get a good response, but it could also be really not negative, but it could also be bad information in other scenarios or not the quality that you're hoping for. 
I think this goes back to that critical thinking. Define what you mean by expertise. Instead of saying, "I want to write a blog post on leadership strategies," say, "I want to write a blog post inspired by leadership strategies from Daniel Pink, James Clear, and somebody else." When you're defining the information, that's when you're going to be able to extract better results, and now you've also created criteria for what you mean by expertise or anything else that's out there. That's my biggest pet peeve prompt. 
Do you use ChatGPT to refine your prompts and say, "Here's the prompt I was going to use ChatGPT. Can you give me a better one that'll improve the output?"
Creative confidence and empathy is a needed skill everywhere.
That's really interesting. I have a few scenarios that I would like to ask a little bit more about. I spend a lot of time thinking about what I want to say, and so I kind of say talk to it like your best friend where you just go on and on, and then it extracts everything and gives you information. 
One of my favorite things to ask is, "What am I missing? What have I not thought of? This is what I'm trying to do. Give me five ideas for what I'm missing," and it gives some really like, "Oh, yeah, I didn't really think about that, or this is what I'm trying to achieve." These are skills that I'm trying to implement or things we're trying to do. What am I missing in this scenario? What could make it better? 
That reminds me of that prototypical question for interviews: What should I have asked you but didn't? What would be an example of a very clever prompt that just stood out to you when you saw it, and you're like, "Wow, that was really well thought out," or "That's light years beyond what most people are doing with ChatGPT?"
I think a lot of people who are doing things with data and code interpreters are really fascinating. It's probably more fascinating to me because I'm somebody who is not very strong with numbers. I'm very good with the creative, the humanitarian, or the humanities side of things, but when it comes to things like math or data, it's just never been my strong suit.
Even when I look at some of the Microsoft co-pilot tools or how you can command Excel instead of having to do things by yourself, I feel so empowered. "Wow, I feel like this is something that's accessible to me." I feel like people who are working with code interpreters are doing some really interesting things. 
I'll tell you the one thing that just absolutely blew my mind. I did my dissertation, as you shared earlier, with design thinking, but a dissertation is literally written for a robot. Nobody will accept it as a book. It's got to be kind of redone from scratch. While you can take a lot of the pieces, it's got to be completely reformatted. 
I really struggled not to really bring it to a level where it would work in that context, but I always had a vision for the type of book I wanted to write. There's this great author, John Yorke, he has a book called Into the Woods. His whole premise is he's got a framework for storytelling. He does shows on the BBC like EastEnders and things like that. He has this amazing framework for storytelling.
It was one of the first things I actually did with ChatGPT. I was like, "I've always wanted to write a book, and this is the framework I would love to use and what I always wanted to do and just putting out all my ideas." I was like, "Here's my dissertation, and this is all the stuff that I have. How can I align that framework with my dissertation?" 
It created the most incredible table of contents. We had to refine a bit and go back and forth, but it helped me put together this book proposal that gave me the structure I needed to be able to write the book in the way that a publisher wanted, and it's coming out in March. 
Those are the opportunities I encourage people to think about. Those things that you always wish you could have done that you weren't able to do for whatever reason, this tool, if you can speak to it correctly, can really help you accelerate what you're able to do and the impact you're able to make. Being able to translate that dissertation into something that's readable by most people is huge, being able to kind of think differently about education. That's probably my favorite. 
That's cool. The book is Into the Woods: A Five-Act Journey Into Story.
Yeah, that's it. It's a really good book. 
By John Yorke. 
John Yorke. There we go. Into the Woods, not John Woods. 
Awesome. Very cool. Are you familiar with the term super prompt? 
No. 
Okay. I learned about this great interview. I've mentioned it before on this podcast, but Jordan Peterson interviewed AI expert Brian Roemmele, and that's where I first heard the term super prompt. What Brian does is he gives this whole explanation as a prompt: these are the parameters that you have to use, these are the constraints, this is who you're going to act as if, and this is how the output is going to be formatted. It's paragraphs of text in the prompt. It's really extensive. 
One example of this is a simulated web browser. It's a super prompt that's hundreds and hundreds of words long, and it constrains the output from ChatGPT to just look like very simple text-only web pages like a Lynx web browser from decades ago. I'm dating myself here. Next to each link would be a square bracket with a number in it. You put the number in as your input, and then it would go to that simulated webpage and then give output. That's just one example. 
You could give a year as well as the URL. For example, apple.com2030. Then, based on the huge corpus of data that ChatGPT is using, it will imagine what the Apple homepage is going to look like in 2030, what the links are, and what the text is going to say, and then you can navigate that website. It's so cool. 
Yeah. It is. What I love about that more than anything is that narrative style of talking to it, thinking through all the things you want. There are a lot of people that think that, "Oh, it's going to make us d**b," or "It takes away our critical thinking." 
You don't realize until you start sitting down to write out that kind of scenario how much thinking it really takes to build those imagination skills, to ask for things that aren't just like writing things that you're used to doing on auto. It really takes some deep thinking as to what we could ask for. What could we imagine? What could we create and envision? 
Empathy allows us to authentically see others without pre-judging them.
Click To Tweet
What kind of roadblocks can we get around so that ChatGPT doesn't give some lame answer that's not credible or that's not really generally accepted as a principle or something like that? For example, ask about Atlantis, and it'll tell you it's a myth that doesn't exist. There's no evidence, blah, blah, blah. 
But with a super prompt where this is again Brian Roemmele who did this, he got ChatGPT to pretend it is Ingo Swann, the famous remote viewer who was employed by the CIA to psychically spy on the Russians and look into file cabinets and their military bases and that sort of thing. As Ingo Swann, with this huge super prompt with many hundreds of words, now asks about Atlantis, you get a completely different answer. It's so cool.
Absolutely. Oh, that's fantastic. It's one of the reasons why I think schools are going to have such a struggle because it can adapt itself so easily and so quickly just by a small tweak. Any of these types, like AI detectors or turnitin.com, goodbye. These things just don't have the efficacy to be able to implement. If you do, you're probably going to be looking at a lawsuit from somebody at some point. 
Let's talk beyond ChatGPT and Bing's variation on that to something that's maybe not as obvious for our listener as an AI tool or use case. I know Midjourney is one that many folks, surprisingly, still have not played with. You can do some sophisticated things like set up your own Discord server and have that separated out from some general open area where you'd put the prompts for Midjourney so you'd kind of isolate all your work with Midjourney into your own server.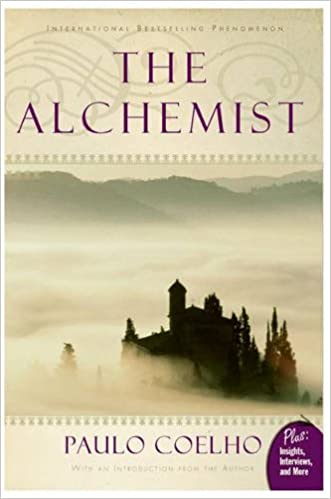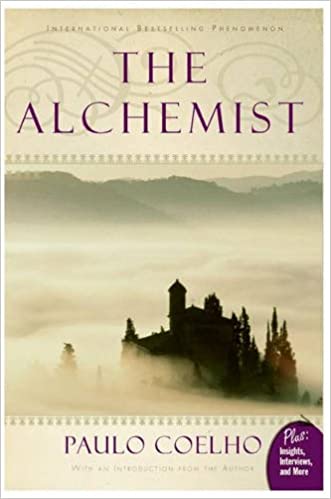 That's pretty cool, but let's go even further along than that. What would be a use case that you think is really innovative, not many people are utilizing yet, and has profound implications for our listener?
I think, at this point, any use case that isn't substituting what you already do. I think one of the really interesting things that we saw from the past decade. Obviously, technology has been in schools more than the past decade, but let's just look very specifically at the past decade with the influx we saw of iPads and Chromebooks in our schools.
We have this one slide we show when we speak. It's a timeline of the past 20 years of technology, and you think about kids who are in university today. They've never known a world without Google. You think about high school students. YouTube was there when they were born. You think about middle school students who have grown up with social media. They don't know a world without social media. Kids in elementary school, we see them try to swipe all the devices they see or talk to any device they see. 
Then you think about kids born in 2022, and my niece was born in 2022. For her, ChatGPT is not going to be some magical thing that's so amazing. Yet, when we think about the past 20 years, and we look at our workplaces and, more importantly, we look at our schools, our practices are very similar to 50 or 100 years ago.
Right now, one of the best things you can do is that technology is only as powerful as the system that it's operating in and the environment that it's operating in. If you're operating in an environment where you're doing direct instruction and you're just quizzing your students with multiple choices, they don't have any personalized learning experiences, and they're not getting an opportunity to showcase their work and their skills, the technology can be so incredibly powerful. But in that scenario, it's going to be used at its lowest level.
One of the things that I really encourage people to think about right now is, yes, be excited by the technology, but be more excited by what's possible for you and what new types of things you're going to create and do to leverage that technology because it's also when it becomes more meaningful. 
Even with iPads, you would show people like, "Oh my god, this is how you can make a movie, this is how you can do this, and this is how you can do that. You'd be like oh my god, that's amazing. I love it. But I'm teaching fractions tomorrow."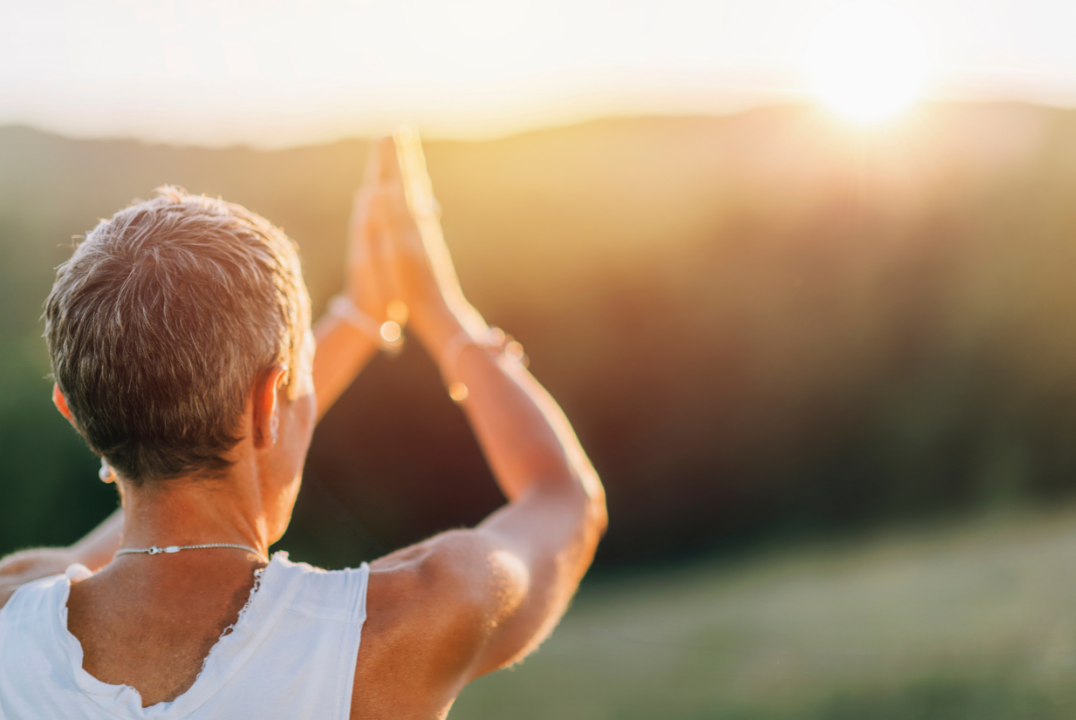 When people can't make the connection between the work they're doing and the technology they have, there's a huge gap. We can think things are cool, and oh wow, but if they're not transforming our practice and our systems, we don't get to leverage them to create the types of environments that we want. 
I think it's one of the biggest reasons we struggle with remote work. We have not built collaboration skills among people. We don't have the technological proficiency to work in new ways. It's not as conducive to being able to take old ways of working, traditional ways of working, being at home, keeping technology, and using technology to keep that practice afloat. 
Whereas if we start the people who rethought the ways in which they were working, remote work has been incredible for them. Granted that it varies from industry to industry, but for the most part, when we change our practice, technology becomes an accelerator of what we're able to do instead of becoming a burden in many cases.
Okay. Let's apply this idea of teaching fractions in a way that is personalizing the learning, and we're able to scale that up. Up until this point, a teacher couldn't scale something this to more than maybe 20 students. Even that might be a stretch. Imagine thousands of students. Imagine every kid signed up at Khan Academy or something, and you want to teach fractions in a personalized way that's really meaningful for that individual. How do you do that with AI? 
When we change our practice, technology becomes an accelerator of what we're able to do instead of becoming a burden in many cases.
Absolutely. I think somebody who's doing a really good job with that right now is Microsoft. They have these tools that they call learning accelerators. When you look at the learning accelerators they've created, it's almost like they have cloned a teacher X number of times by how many students they have. It can really target how each person is performing and how each person is doing in reading, literacy, and speaking. I think they have a few others, but those are the top three. 
The idea that I could be practicing a presentation and that this AI is personalizing and giving me feedback on how I'm speaking, how I can improve, what I can do better, whether it's reading, whether it's math, this is really really transformative. It's just something we weren't able to really get to the level of depth of before.
I think after that, it's really allowing people and kids to have more flexibility in how they demonstrate that learning. I think usually, with technology, elementary school students used to benefit more. That's where we would do things more. They had more flexibility. I think now we're going to start to see people at the high school level be more interested because of the essay challenge and things like that. 
Again, it's not to say that the essay isn't relevant. A lot of times, we have this either-or. It can only be this or that. It's really yes-and. Yes, the essay is important. Yes, that writing is important, But it can't be the be-all and end-all of what we do. 
What are the other ways that kids can demonstrate things? I'm a really big advocate for high school students building LinkedIn networks, writing profiles, showcasing their work, talking about their skills, talking about the projects that they're doing, and building connections with people instead of resumes and things like that that don't really talk a lot about who you are and what you can do. We are so much more than 8.5 x 11 pieces of paper. When we open up these opportunities, you'd be so surprised how many kids are already ready for this. They just need to be given the time and space. 
In terms of that personalization, I do recommend a lot to people who are using this to design lessons and things like that to get a framework. Don't just go in and say, "I have this example where I show our fractions came to my head," where we say create a lesson plan for fifth grade about fractions versus all the context like that narrative style you were talking about earlier, "These are my students, what's going on?" 
Those are the nuances that only you as a human can know about that a computer cannot. This is what my students are struggling with. They're not motivated in math. How do I increase their motivation? They're really interested. These top five topics create something around that using a backward design framework, which is a lesson planning framework. Output night and day compared to the first one. 
When you believe in people, you empower them to achieve their potential.
Click To Tweet
This just pops into my mind as an example. Let's say that there's some sort of championship sports thing going on in that city, and the whole city is just crazy about this sports team. I could imagine you could prompt ChatGPT to put together a lesson plan and some storytelling and ideation around teaching fractions in the context of this particular championship and this particular team. What do you think about that? 
Absolutely. I have a name for it. I call it the human spark. Spark is a prompting method that we teach, but it's really before the prompt. What you just did there is exactly what starts to happen in a real-life scenario. People see one thing that's possible, and then they're like, "Oh my god, I now have this idea, and I have this idea."
What was different before? If you have an idea like that, you have to do all the work. You have to figure out all the teams. You have to figure out all the stuff. You have to create all the directions. You have to do everything. 
But now you can go to this computer. It's like having an assistant. You can go here, you can ask it, "Hey, I've got this idea. Help me build it out." Now, you can move and implement that idea so much faster. 
I think that category of people that think that this is cheating or this is dumbing us down is dying off very slowly, but think about it: is it worth your time to sit there and get overwhelmed or be like, "Mmaybe I'll do that idea next year with next class when I have more time," or is it more effective for you to be able to get some help, get that idea up and going, and accelerate the impact that you're going to have by engaging people in that way.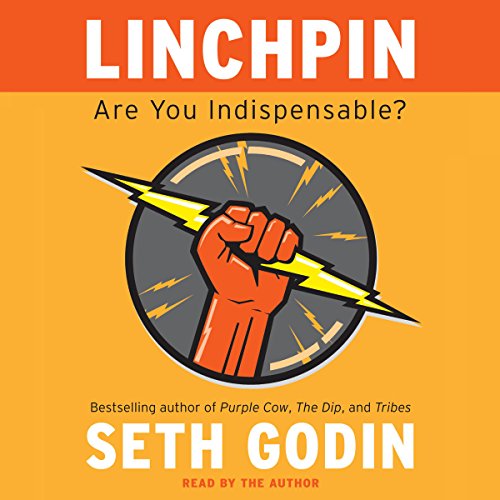 Can you talk about this spark framework? What does that stand for, and how does one apply that in the context of AI?
Yeah, it's very similar to what you were sharing earlier. It's a narrative-style framework, but it's based on the design thinking method. It's sometimes hard with design thinking. Just even the terminology, what does that even mean? But you say spark an idea, and everyone gets that.
Spark is based on design thinking. What we ask people to think about before prompting is to describe the situation, what's going on, what's the context, what's happening, the good, the bad, all the details. 
That's the S?
Yeah, that's the S. Then we ask it to go into the problem. Even though it's all things that are happening, here's the problem. This is the barrier. Then, what's your aspiration? If everything went really well, why does this matter to you? Why do you even care about this? What's your biggest aspiration for making this happen? 
Then the results are kind of using the SMART method, very specific, measurable, actionable results that you're looking for, percentage increase, whatever. We'd be as specific as possible. 
The last one is my favorite. It's called Kismet. It's designed to mirror that spontaneous human interaction. For example, if I were doing spark in real life, I would tell you the situation, the problem, "This is why I want to do it, this is what I'm hoping to get out of it," and then you might say something to me that I didn't think of. 
That's why we asked ChadGPT, "Tell me something I didn't think of. What am I missing here?" That's kind of what we call the human Spark because once people start thinking about those things like you just saw happen on this episode, they start going okay, what about this and what about this?
Imagination, curiosity, creativity, these are all very uniquely human traits that we're born with that get taken away from us kind of as we go through school. It doesn't take long to revive them again in people. 
Kismet is designed to mirror that spontaneous human interaction.
I really like the Kismet one. I talk a lot about synchronicity on my other podcast, Get Yourself Optimized, which is about spirituality and personal development and kind of the unseen world side of things. I'm curious to hear how serendipity and synchronicity show up in your life, the work that you do, and the project and also how those two terms are different for you. 
For serendipity, I think that was one of the reasons I included it in the Spark framework. I think it's one of the biggest things we missed during the pandemic. When people talk about those water cooler moments, they're not really talking about needing to be physically in an office. It just so happens that those are places where you're used to conversing where you are in a hallway, or you have this random conversation or this serendipitous moment that leads to this aha moment, or somebody sparks an idea within you.
Serendipity is such a huge part of my life. I always say that when I graduated, I felt like I was a little robot where I was just doing all the things I thought I was supposed to do: went to school, got the grades, all that stuff. Once I started leaning more into my interests and what my strengths are—a really influential book in my life was Linchpin by Seth Godin, What Makes You Unique—I started doing things that allowed me to meet people that I otherwise never even knew existed. 
I always talk about how I had such a change in my career because I went from applying for jobs to being recruited. I never imagined I would work at Apple one day. I'm a teacher. Why would you get a job at Apple? It's a tech company. I just never even put the pieces together. 
When you lead with who you are, what your strengths are, what your interests are, and you get to share that with a network of people, even being here with you today, these are not planned moments. You put something out into the world, and you don't even know what comes back. It's not that you shouldn't have goals. Obviously, you should have goals, and obviously, you should have things you want to achieve, but the process of how you show up every day is what leads to those serendipitous moments that become opportunities for things that you probably didn't even imagine. Serendipity is a huge piece of my life. 
Synchronicity, honestly, I haven't thought a lot about that word, but I would say that the importance of showing up every single day is, I think, what allows synchronicity and serendipity to be powerful because you do have to do a lot of things. That's why I love Atomic Habits. It's that 1% better every day. What's the one thing you're going to do today that's going to help you move towards something? And if you keep doing it, keep doing it, keep doing it, it will be so hard. I feel that's when serendipity really can display its full magic. Is that how you think about synchronicity?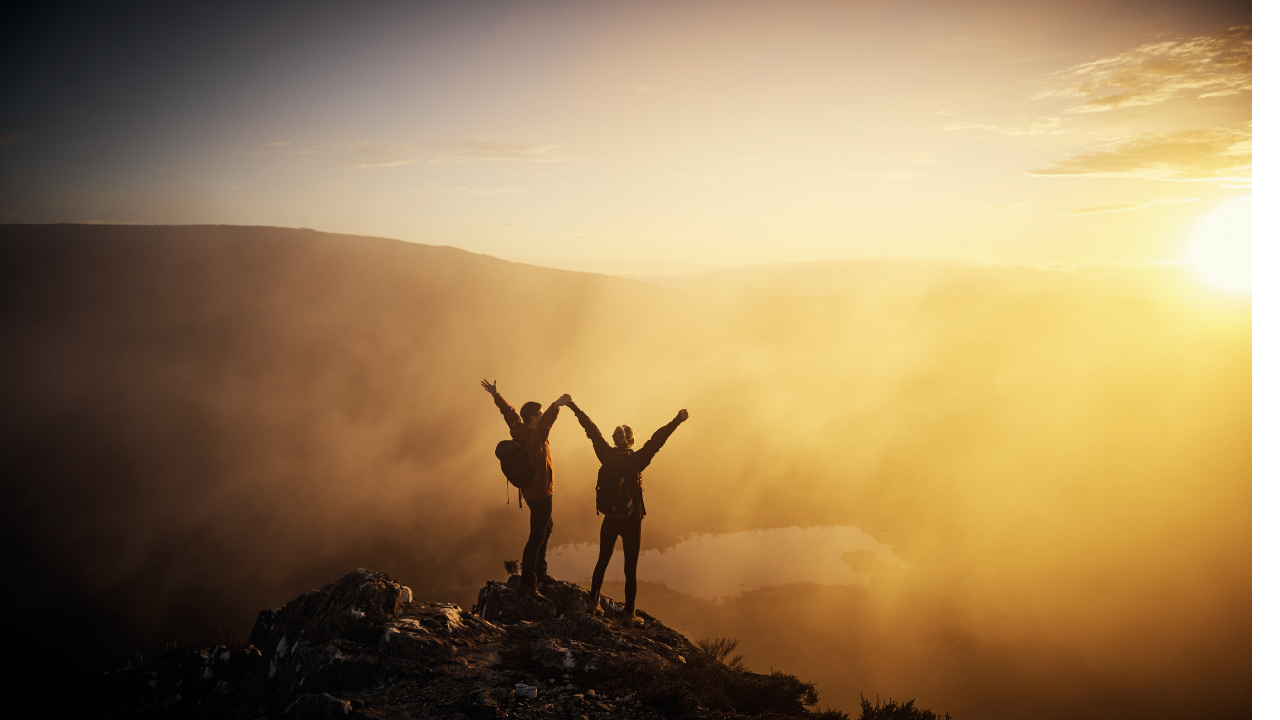 Synchronicity, for me, is when the universe conspires to make things happen in your favor, and they don't seem to be connected, but everything and everybody is connected. Let's say that I am kind of nudged to contact an old client from 10 years ago, and I do. 
Then they're like, "Stephan, this is the strangest thing. I was just looking at your book. Just 10 minutes ago, I was looking at your book thinking, I wonder what Stephan's up to. Gosh, we really do need to work on our SEO," because that's my thing. I have an SEO agency. "Stephan, we should work together. Let's get on a call." That's an example of synchronicity. 
Okay, got it. I have a question for you then, and then I'll share a story with you, but how much do you think mindset plays into that? 
A lot, and I wouldn't call it mindset as much as I'd call it intention. It's another way of thinking about faith. If you believe that we live in a materialistic universe where seeing is believing, then you're going to order that up from the universe. Whereas if you believe in believing is seeing, in other words, love of manifestation, then you're going to make stuff come out of nowhere. It's like magic. That's definitely an aspect of mindset. 
I love that, and I think that's a really important piece of the technology that we have today. I'm a big believer in everything that you just said. I often share when people ask me, "Well, how did you get so interested in design thinking?" My parents got divorced when I was in my early 30s, and we're part of a very big community, and we had a lot of people who used to say things to us like, "I can't believe you're taking the side over another and things like that," for very obvious reasons. Anyway, we'll not get into the details. 
The point is, I remember constantly thinking, "Wow, why are people so dumb? No one's even asking us why we're making the decisions we're making or why we're choosing to side with one parent over another and things like that." I slowly began to realize once I got exposed to design thinking that it's not that people are dumb. It's that people don't ask questions. We don't empathize with one another. Curiosity sometimes isn't even there before we go to judge and make assumptions. 
There's a fine line between empathizing with the situation and also able to manifest something bigger and better for yourself.
I always say, "If it wasn't for that incident, I don't know that I would have done a lot of the work I did over the last decade." I think back now to if people at that time had kind of told me, sympathized with me, or kind of allowed me to play that victim mindset, and I wouldn't be where I am today. 
I see a lot of that today with young people with our narratives in different areas, this victim mentality. I think sometimes when you do that, while in the moment you think you might be helping someone, I think there's a fine line between empathizing with the situation but also being able to manifest something bigger and better for yourself because you believe things are possible, but if you don't, I don't know. I wouldn't have wanted that from myself. I do sometimes say that there's a fine line between those narratives that we play out with people. 
Yeah, and there's another really interesting aspect of the universe that comes into play here, too and in Arabic, it's Maktub, and it means it is written. I learned that from not the Quran but actually from the book The Alchemist, which is an amazing novel. I'm curious to hear what your take on Maktub is, or is that something that you think about? How does that play into this whole game of life for you? 
I'm definitely a very faith-driven person. I think regardless of what that faith looks like for you, I think being able to ground yourself in something like that, whatever faith is to you, is such a game changer in overcoming obstacles because you stopped yourself. Whatever's written is written for me. 
I'll give you a really tangible example. I had somebody lift a piece of my work the other day, and I was like, "Oh my god, you're doing that, and it's in front of another person who is a potential client of mine." People might think it came from that person or that person. Very quickly, even though at the moment I was like, "Oh my god, I can't believe this happened." Very quickly, I was like, "You know what? Whatever's written for you is written for you."
I'm not saying that you just let bygones be bygones. There are ways to deal with something and address something, but not let those moments overpower you and be barriers to your bigger and larger goals that you're trying to get to, the bigger impact, or the bigger outcome that you're trying to reach and who you want to be.
I think there are a lot of moments where things can be overwhelming, where things are anxiety-driving, or they're just overwhelming for you. Having that grounding and that belief, I think, takes a lot of reflection as well. You have to remember all the times when it did work out that way to be able to remember that it will happen. Because every time something like that happens and you're in this crazy situation, it's easy to kind of be like, "Oh my god, what's going to happen?" If you remember your previous stories and you can ground yourself and reframe your thinking, I think over time, you get so much better and stronger at that.
It's hard to remember while this is happening. Somebody is just ripping me off without giving me credit, and I know at the moment, okay, this is a divine setup. This is totally in my favor for my benefit. I just need to relax and trust that it is and then let things unfold, and then things will unfold in a magical way. If you are in fear and anger and all these negative emotions, you're going to go down a bad rabbit hole. 
Absolutely. 
Whatever happened to that situation, by the way? 
There are ways to deal with something bigger and address something, but not let those moments overpower you and be barriers to your bigger goals
It resolved itself really well, but it is one of the realities of just the world we live in. You can't put more and more out there and do more and more without having bigger barriers or bigger obstacles. It's not even like you reach a certain level, and now it all goes away. No, it's all just training for the next level, next level, next level. That's why I think remembering is so important and that reflection is important.
Awesome. What was the best thing you learned from, let's say, Atomic Habits? And what was the best thing you learned from your time at Apple?
The best thing I learned from Atomic Habits was that question. I think that question is so simple, but it's so beautiful. I can't even tell you the feeling in the room when people hear the things, or they just write those things about each other and the things that make them think, and the things they share are just the most powerful human experience you can have.
The question: who do you want to be? 
Yeah. Who do you want to be? How do you want other people to describe you? The fact that so many of us say the same exact words is really telling to me about what we want but what barriers stand in our way. 
Then, my time at Apple. Oh my god, so many things. I would say one of the biggest things that I learned was the importance of identity. I think maybe that's why I'm so drawn to Atomic Habits, but it's really easy in other places or sometimes in corporations like that to get so comfortable. Apple made me so comfortable to just a completely different degree. Financially, socially, in so many areas, they make you so comfortable.
I always kind of had this thing I wanted to do, and sometimes you do have to weigh out the pros and cons of, "Okay, well, this is what you can do. This is what's allowed. This is what's not allowed. If you want to do this work, you've got to pursue that path and whatnot."
The biggest lesson I had at Apple was the importance of knowing what drives you intrinsically in being authentic to yourself. I learned that the hard way, in some ways, you could say, but I'm so glad. I look back now, and I can't even imagine not being able to participate the way I am now in education versus when I was there. 
They were just different methods and different strategies. Apple is very proprietary and very closed in many ways. You can't have that personal brand that you want in that way, and you can't just talk about what you want and do what you want and things like that if it's aligned with the work that you're doing there.
You can't put more out there and do more without having bigger barriers and obstacles.
It was very isolating, to be honest. I went from being a really big part of an online community sharing ideas that also actually contributed to my own knowledge of my own learning. In some ways, I think just really knowing who you are and being able to identify scenarios and map pathways. 
It's really easy to be like, "I'm really passionate about this," but if you don't have a sustainable path that's going to allow you to fulfill those things, it's hard. At the end of the day, you have certain requirements, expenses, all these kinds of things. You can't just go off and do whatever. 
Being able to know what that is and then navigate and create a path for yourself is probably the biggest thing I've learned that I think about often. Why did you make the decision to leave? I would be lying if I said I didn't have a time where I was like, "Oh my gosh, I wish I was still there collecting the stock, collecting this, and collecting that," but you have to have that grounding. That grounding of who you are, who you want to be, and what intrinsically gives you joy, meaning, and purpose sounds so superficial.
We hear it all the time, but it's a game changer when you can really identify it but also map a path to how you're going to make that happen for yourself and how it's going to show up. It doesn't just have to show up and work. It can show up in so many other ways as well, but that was a really big thing I learned. 
I also think about the importance of cross-collaboration. We have to work with some really amazing people from different teams. One of the skills that I strengthened over there a lot was pitching an idea. It's not a place where you just get to go in and be like, "Okay, so we're going to do this now." No, there are ten layers of approval and more. Being able to articulate why something matters over and over again to different people makes you really good at pitching an idea. 
That's awesome. One thing that occurs to me is that just to tie a couple of concepts here together, your time at Apple came to a close because of Maktub. It was written.
Yeah, I love that. 
Here's kind of an interesting idea. Let's say that we wanted to inspire children who are in school to learn AI in a way that's going to make them more interesting to employers. Let's say the first idea that comes to mind is we'll teach them prompt engineering. We'll teach them how to be prompt engineers because that's a thing now. 
I don't think it's going to be a thing for long. I think it's going to be table stakes that everybody needs to be able to know how to search Google. They need to know how to formulate a good prompt for ChatGPT. It's just like learning how to type. But right now, prompt engineering is a thing, and you can get a job as a prompt engineer and make hundreds of thousands of dollars.
I don't think it makes sense to teach a class on prompt engineering. I think it makes more sense to give a more overarching education or class around things like marketing or entrepreneurship. I've seen terrible applications of this. When I was in school, I did junior achievement, and it was a complete and utter waste of time. It was an absolute joke. It's not at all applicable to the real world. 
Creating environments for growth allows people to rise to the occasion.
Click To Tweet
I would love to see real-world applicable structures of marketing entrepreneurship being taught in school. I'm curious to hear what your ideas are around AI and marketing and all that applied to the school. 
I always love giving people really tangible examples that you can go home, and you can look up, look at, and be like, "How do we do something like this? How do we get inspired by this? Who do we talk to to actually implement something like that?"
You mentioned the documentary earlier, which ironically came out before the sort of big ChatGPT moment. In September of 2022, we released a documentary on a public school in San Diego, California, called Design39. What always fascinated me as a teacher about Design 39, I saw them over a decade ago, was that their teachers didn't work in silos. They all were working together in grade-level teams. 
What it allowed them to do was not only break the silo of how they were working but break the silos of curriculum and content. Instead of being in Math, English, and Science, every teacher is kind of doing their own thing. They would come together and be like, "Okay, this is our standard. These are the things we need to cover in the different subjects. What kind of project can we do to have the kids engage in this in a more holistic, interdisciplinary way?" Because they're not working alone, it's way more manageable than one person trying to make that shift.
One of the programs they have is a program called Maker39, which is a year-long entrepreneurship program. If I were to just tell you some of the things that kids do, you would think that they were much, much older, but this starts in second grade. In second grade, kids are creating businesses. I'll give you a really tangible example we talk about in the documentary, but more importantly, you hear the parents talk about the impact it had on their kids and the types of skills they were developing.
They do little things. They have a theme for the year. It might be animals. The kids are designing key chains, or they're designing these little things. They're nothing crazy. But the process they're going through is, for example, when it comes to deciding how much your product is going to cost, instead of just doing a lesson on fractions or decimals, they're looking at budgeting and then looking at how decimals and fractions and teaching that math through the lens of budgeting.
When they're teaching writing, they're doing mission statements and looking at mentor texts and saying, "Okay, well, what kind of writing is this? How would we write the statement? What would we take from here? What do we like?" It's a completely different way of still doing all the standards.
That's the biggest thing you hear in public education is we've got testing, and we've got standards, and we've got all these things. But again, when you change the ways in which we're working—and they use design thinking, that's their methodology—you're able to do things despite the barriers that often stand in your way.
Maker39, you can go and look it up online. I believe they have resources to be able to replicate it in your schools as well, but it's an incredible year-long entrepreneurship program. I have the privilege of being a judge for it. The kids at the end come, they pitch their ideas, and they get a certain amount of money to go and move forward. They hold a fair at the end as well, where the kids get to sell their products. 
One of the things that I thought was so fascinating was they'll come up to you during their pitch, and they'll be like, "Do you know we have this problem, and we have an easy solution." For them, every single problem has an easy solution. Watching them, and I would say even more specifically watching my nephew, who's four that I've got to see grow up so up close, is so often we talk about what we need to teach kids. 
We must nurture creativity and imagination in children to help them to thrive.
Click To Tweet
One of the biggest things I've realized in the age of AI is it's more than teaching kids. How do we preserve what they have? My nephew has a crazy imagination that would allow him to be one of the best prompt engineers, and that's something I don't see in a lot of adults. It takes us a long time to really imagine things the way a three-year-old, four-year-old, or five-year-old might imagine something or respond to something in a certain scenario.
Maker39 is an amazing program. Design39 they do tours. You can call them. They're a fantastic resource, but it's one of my favorite programs because, from such a young age, you have a mindset that you can solve anything. With that, you're unstoppable. 
I love that. Yeah. It's funny to me how synchronous this conversation is with one I had just a couple of hours ago for my other podcast. Edwin Selij is a hypnotherapy trainer, and he was talking in the episode, which won't air until well after this episode airs, so don't go check that out yet. It'll air in January on Get Yourself Optimized. 
The gist of it is that by using fantasy, you can reduce the size of a brain tumor, and you can take away PTSD or some sort of extreme phobia. All medical disclaimers apply, et cetera, but the ideas behind this are really centered around fantasy as a way to enable the brain, which is your biggest pharmacy, to do its magic and for the kind of unseen world to be called into action. I just think it's incredible. 
Having this mindset that opens you up to possibilities, having access to fantasy, whether you're four years old or you're 40, is so critical, and that's what's going to make you a millionaire, decamillionaire, or billionaire, whatever. It's not prompt engineering. 
Absolutely. It's the human piece. 
Yeah, it's that spark. 
I didn't want to say it.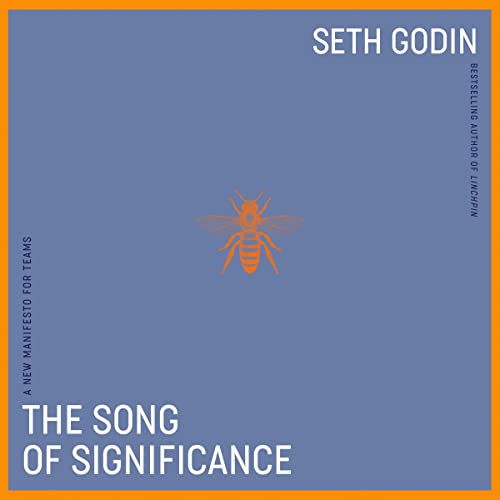 You telepathically transmitted that to me. That's awesome. I'm curious to hear where intuition comes into play here because we've been talking about that concept a bit, but I'll only define for you what intuition means for me, and then I'm curious to hear what your thoughts are. 
Intuition, in my understanding, is its whisperings into your consciousness from the unseen world. It's not just your subconscious or what that undigested bit of food from dinner is. It's not random synapses firing. It is still a small voice. It is the whispers of your unseen support team. 
Given that definition that I just laid out, how does intuition come into play here with all the stuff we've talked about in terms of inspiring kids, inspiring colleagues, direct reports, your boss and whoever, and prompting AI bots and all that?
Wow. That's a really great question. I want to make sure I'm articulate and I'm not going off on tangents, but when I think back to how so many people respond to the Atomic Habits question of who they want to be and that word inspirational is, I think there are so many times, we don't listen to our own selves and what we want to create and what we want to do because so often we think that something, it should be another way.
I think it's one of the hardest things in the world right now, where so much is possible, and you also believe it's feasible. That's why I lean into really tangible examples because I don't want people to think that this is just some hypothetical. We can be inspirational, and we can create new ways of schools. No, people are doing this. You can go and look at it and ask questions and get ideas and inspiration of your own and then the methods and the steps to be able to replicate things in a way that's meaningful to you. 
I have a course that I created called the AI Bootcamp, and it's not a course on ChatGPT. Yeah, obviously, we talk about ChatGPT. Yeah, we use it. Yeah, we talk about it. Yeah, I teach it to you. But it's so much more. It's about design thinking. AI has kind of created this interest in design thinking that honestly was more of a luxury before. People are like oh, this is cool. Now, it's like a necessity for people.
Some people see it and are like you're giving too much. It's too hard. You need to make it more basic. This is three courses in one.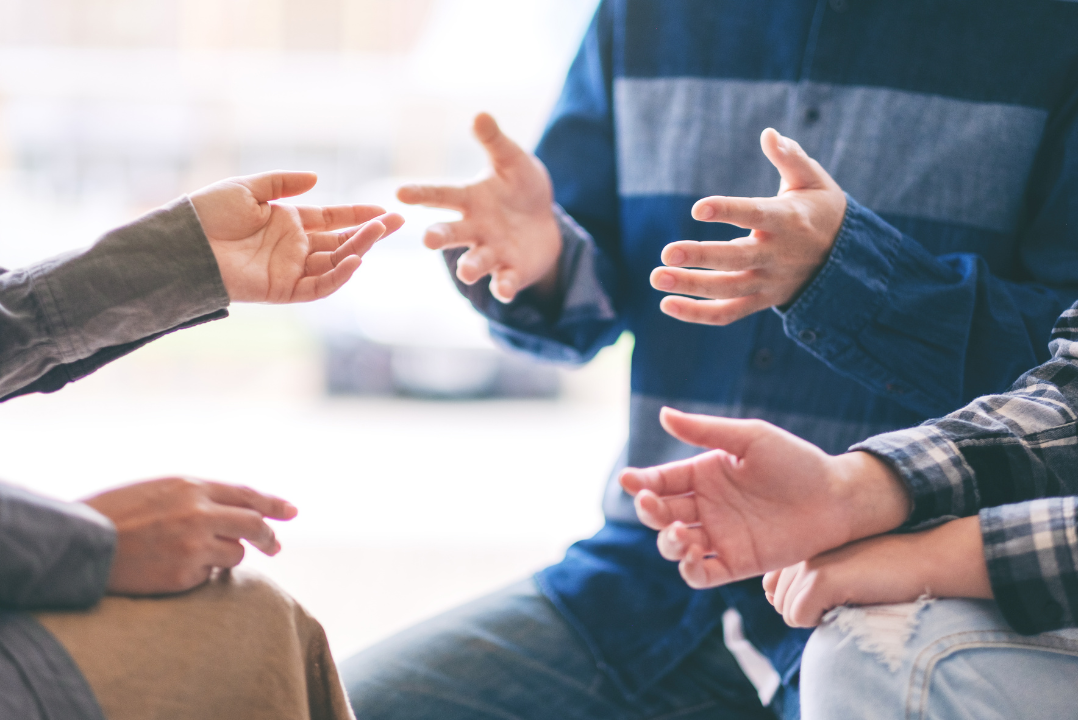 I truly believe that if you scaffold and you are there to guide people through an experience, they will rise to the occasion. I have this deep belief that what you expect of people and how you help them see the potential within themselves allows people to do things even they didn't think was possible. 
I saw it for years as a teacher. I saw it for years. I see it within kids all the time or just people in general. I think anyone who coaches sees this. It's fascinating to me when we got our testimonials, how many people literally said the things that we wished the course would do for people. I think back to how easy it is for people who are designing things. 
I say this especially right now: we have a huge opportunity to do things we haven't done before. There's going to be so many people who tell you to dumb it down, who tell you, "No, that's too much. Oh no, you're trying to do too much. You're trying to think too much." 
If you have a gut instinct that the people you are working with are ready to rise to the occasion, let them and be that guy, be that coach, be that motivation, be that inspiration for each other that everybody wants to be to do things that are bigger and better to help us get our world back in order. 
We're a mess right now, and I think a large part of that is not because we are divided or because we are evil, because we hate each other, but because we are so disconnected from the core of who we are and who we want to be that we've lost sight of the commonalities that we have amongst each other. 
You can be different. You can have different ideas, thoughts, and opinions. The world would be boring if we didn't. It's a very American value. I forgot who said it. I think it was Voltaire: "I detest what you say, but I will defend to the death your right to say it." I think now is the time to create things that allow people to rise to the occasion that allow them to do things that will surprise them. 
Don't let others dissuade you from your vision—expect and empower greatness.
Click To Tweet
Seth Godin had a new book that came out called The Song of Significance, where he talked about what are the things you value the most in your job. I felt accomplished. I felt trusted. These things that we think people aren't ready for that nobody is going to do, people will do if you create the environment for it. 
I am redoing the boot camp right now. We are getting ready to launch it again at the end of this month, and I'm just so glad that we kept to what we believed people would be interested in. Not everybody, but there are some people who want more, who want better things for the ways things are working and learning, and who are willing to do the work.
I think if you have an idea or if you have something that I think the way you defined it, I love it. It's not just your subconscious. It's something bigger than guiding you towards something. It's so important to listen to it despite how difficult it might be. I think that's why it's so important to surround yourself with people who will help you stay motivated towards your goal. For me, it's my dad and sister. People don't need to know the ins and outs of what you do, but they need to believe in you so that you can go and believe in others. 
Yeah, and you can believe in the world of your dreams. It's a better place than you could possibly have imagined. It's all possible because we live in infinite possibilities. So designingschools.org/aicourse. That's an awesome one. I encourage our listeners to go and check out that course. 
One thing that kind of popped into my mind that is kind of a bit corny, but I think is really applicable, is this scene in the old movie The Lion King, the cartoon version. Mufasa is up in the sky, and he's talking to little Simba, who's looking at the stars. He's saying, "Remember who you are."
Wow. 
Do you remember that scene?
I do, yeah. It's a very full circle moment from the beginning. 
Yeah, awesome. Your website, again, is designingschools.org. Are there any last parting words of wisdom you want to leave our listener with?
Think for yourself who you want to be. I would love for people who are listening to this episode to answer that question. Just like when you're thinking about your role, who do you want to be? It's really powerful. Then go ask someone else.
Awesome. Alright, thank you so much, Sabba, and thank you, listener. We'll catch you in the next episode. I'm your host, Stephan Spencer, signing off.
Important Links
Connect with Dr. Sabba Quidwai
Books
YouTube Videos
Films
People
Further Resources
Your Checklist of Actions to Take
Use the SPARK framework (Situation, Problem, Aspiration, Results, Kismet) when formulating my prompts. This allows AI to establish context and guide the desired output.
Define expertise and criteria to get expert output from an AI assistant. I shouldn't ask AI  general, broad questions and expect expert results. By focusing my input, I'll receive higher-quality responses.
Scaffold my learning experiences. If I put high expectations on others and give them the proper support, they will often rise to meet and even exceed my expectations. 
Preserve innate creativity and problem-solving abilities in my children through real-world, interdisciplinary projects.
Focus on developing values and character in my students, don't just teach them data and numbers. Rethink how success is measured.
Be authentic to myself and map a path that aligns with my intrinsic motivations and sense of purpose.
Surround myself with people who believe in me and my vision to stay motivated and inspired. Always empathize with others. Avoid jumping to conclusions when faced with problems or differences of opinion.
Reframe challenges through the lens of my faith/belief system to overcome obstacles. Lean into the intuition/inner voice I receive from my higher power and not simply what I receive from my subconscious. 
Don't underestimate the difficulty of prompting AI; it requires critical thinking. Ask, "What am I missing?" when prompting an A. This helps me to discover ideas I may not have considered.
Join Dr. Sabba Quidwai's online course and view her documentary on YouTube to learn more about her program.
About Dr. Sabba Quidwai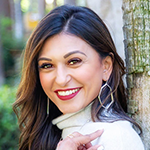 Sabba believes cultures of innovation begin with a culture of empathy. Her journey took her from being a high school teacher to an education executive at Apple. Dr. Quidwai now works with organizations to design schools that give young people the mindset and skills to thrive in workplaces and as global citizens. Sabba hosts the podcast, Designing Schools, and released a documentary based on her research on design thinking in K12.