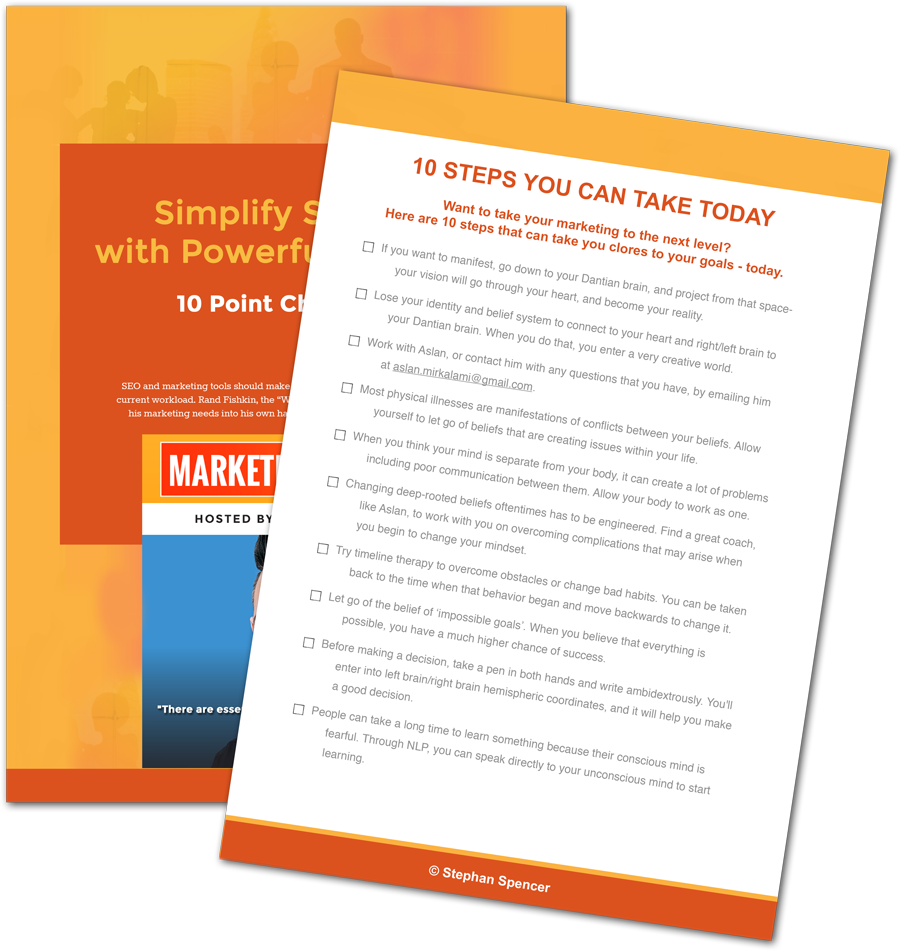 Get into action! Download your FREE Checklist
Put the most important tips from this episode to work and take your marketing to another level! Get your free 10 Point Checklist for your next actionable steps.
This Week's Guest:
Christine Haas is a PR expert who knows how to get brands and businesses in front of the camera. Christine is an Emmy award winning anchor and investigative reporter.  She has been the primary evening anchor in major markets such as Tampa, San Diego, Minneapolis, and Houston. Her list of accomplishments as a journalist includes: seven Lone Star Emmy Awards, a dozen Associated Press Awards, and ten Edward R. Murrow Awards.  Christine has interviewed some of the biggest power players around, such as; Oprah Winfrey, Lyle Lovett, President Bill Clinton, President George W. Bush, and President Barack Obama.  
With her work through Christine Haas Media and Digital Marketer Christine is helping thousands of businesses and individuals to use all types of  media to their best advantage, attract positive news media coverage, and develop quality brand marketing strategies. Today she gives us some phenomenal tips on how to put your best face forward when dealing with media and public relations.
In this week's episode:
[1:25] – Christine shares her advice for getting news media coverage if you have not hired a PR firm.

[3:11] – Crafting a quality hook.  Making sure that your pitch is newsworthy, and pitching to the right reporter. Be prepared to do an interview with video.

[4:05] – Steps to getting your pitch heard:

Identify who it is you want to do the reporting, find reporters who have done similar stories, reach out to the reporter via e-mail, compliment them on their previous work, let them know you have something to offer them, give your contact information.

[5:55] – Find something in your own business that might educate the reporter and their viewers.

[7:30] – Christine and Stephan discuss pitching story ideas that are relevant.

[9:45] – Christine talks about doing stories that touch people's hearts as well as being informative, such as the many stories she covered about Cancer.

[13:11] – Why gaining consistent coverage can be as simple as being able to fill a reporter's request for information or an interview at the time they need it.  

[13:50] – Christine gets into practical ways to start small and work your way up in media.

[15:22] – The pros and cons of 'Pay-to-play' programming and why earned media is best.

[17:30] –

CNN iReport

[17:48] – Christine talks about using TV appearances as part of a brand management strategy and the value of being able to say "As seen on TV" or "Featured on".

[19:30] – We discuss how to gain access to video if the station does not post it online, including services like

TVVideoClips

.

[20:43] – Christine shares some great ideas for how to get the most out of the video clips you have.

[26:32] – We talk about the value and effectiveness of radio, online, and print media.

[28:41] – Christine gives her insight about finding trade magazines that would be most effective for your business.

[30:32] – Identify your target demographic, research what those people are looking at, follow them there.

[31:15] – Christine talks about the double edged sword of sites such as

The Huffington Post

and others that do not pay their contributors as well as the difficulty of being picked up by the most popular sites.

[35:30] – Christine tells us how she recommends building a body of great articles, including: writing on your own blog, being a guest writter or being featured on another blog, or contributing to other sites or newsletters.

[36:48] – She shares a great site called

HARO-Help a Reporter Out

to stay up to date on ways you could contribute to news sites.

[38:05] – Christine talks about the types of retainers and fee schedules you could expect when hiring a PR firm.

[39:59] – Discussion on the value of press releases.

[42:28] – Christine gives us some of her secrets and tips about how to actually reach reporters.
Links and Resources:
Christine's Email – christine.haas@digitalmarketer.com
@ChristineMHaas on Twitter
Christine Haas Media
Digital Marketer 
Inc. Magazine online
PR Web
CNN iReport
TVVideoClips
HARO-Help a Reporter Out
Robb Report
Ghost Beds