With her work through Christine Haas Media and Digital Marketer, Christine is helping thousands of businesses and individuals to use all types of  media to their best advantage, attract positive news media coverage, and develop quality brand marketing strategies. Today she gives us some phenomenal tips on how to put your best face forward when dealing with media and public relations.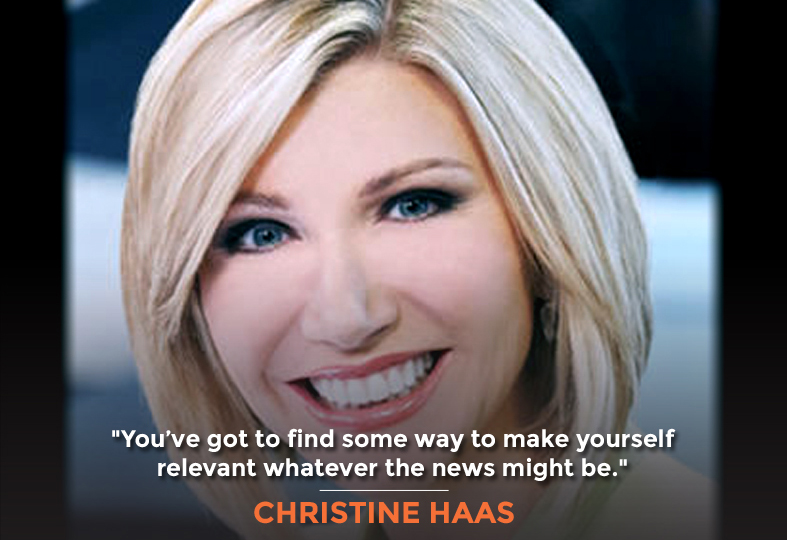 In this Episode
—
Transcript
Hello and welcome to Marketing Speak. I'm your host Stephan Spencer. Today, we have Christine Haas with us who is a multi-Emmy award winning anchor and investigative reporter who launched Christine Haas Media in 2015 and joined forces with Digital Marketer as their director of communications. She was the primary evening anchor in major markets like Tampa, San Diego, Minneapolis, and Houston. She's one of the most recognized journalists in Texas winning seven Lone Star Emmy Awards for her anchoring and writing special reports. She's been honored numerous awards including more than a dozen associated press awards and ten Edward R. Murrow awards for news writing, news stories, news series, and investigations. Christine's interviewed some of the biggest power players around like Oprah Winfrey, President Bill Clinton, President George W. Bush, and President Barack Obama. Christine, welcome, it's great to have you on the show.
Thank you for having me, it's an honor to be here. I'm excited to talk about everything that you guys know about marketing.
Let's start with PR because that's your background. In particular, let's talk about how to get great public relations for your company if you don't have a PR person working for you or PR agency.
It's such a great subject matter. It's interesting to me because on the flip side, now being in PR, I recognize really how easy it is to get a good news story on the air, it's just about the right pitch. Small business owners that I've worked with at Digital Marketer, we had something called War Room. We have round tables, they come up and ask me how do I get media coverage? How do I implement this to the local news stations without having a pricey PR company when you're just starting up for example? It really is simple. It comes down to the fact of just watching your local news if that's the target market that you want to be in and then finding a way to have something from your company that's news worthy. For example if you have a lawn mowing company and you want to get some publicity on how much you're growing and how much you're doing in a certain community, say you're in Raleigh, North Carolina. You watch the news and then watch reporters that might be covering similar stories, whether it's business growth or whether it's just the drought that might be in place in that area. Finding news hooks to get your name out there is the way to go. You can't just call a reporter and say, "Hey, I've got a great business, it's growing, I'd love for you to come do a story," and they'd say, "You need to contact our sales department because that's an advertisement." You have to feed reporters the information that they need and give them all of the elements. I can break down that whole scenario of what those elements are as we go through the call.
Yeah. Let's start with these hooks because that's the most important thing to have, otherwise there's just no conversation, they're just not interested. What are the different hooks? It needs to be local and timely but what else will make this an effective hook?
It really comes down to having all of the elements. You have to have some video for the reporter. I can't tell you how many times I would set up an interview with somebody working as a main anchor and a reporter at a TV station and they'd say okay, you're going to be here at [2:00], you're just going to be talking to me. Yes, on camera. They go, "I don't want to be on camera." I'm always surprised that people don't realize that you have to have video and you have to be ready for an interview from the reporter if you want to be on TV. It's not as easy as just being quoted. Let's say for example that lawn company, say you contact a business or consumer reporter in your local market. First and foremost, you have to identify who it is that you want to go after, which reporter do you see doing similar stories for example on consumer then you complement that reporter. Reach out to them via email, you can call the station and ask for their email address or you can usually find it on their bio page on their website and then say, "Hey, I was watching your story last Wednesday night on XYZ. I was really impressed of the knowledge that you had on," whatever subject it might be. "I really think you might be interested in talking with me on something similar. Let me know if we can grab coffee or if I can talk with you via phone and let you know what I'm working on. That's the way to get to a reporter, don't try to throw a whole press release out there, don't try to tell them all of their story in email, just say something nice and say I might have something for you and then you'll get a phone call back. If you don't get a response from that email, I would try a phone call, leave a voicemail for the reporter as well doing the same thing. Then when you talk with them, they're going to say okay, what's your story? Again, we're talking about this lawn care company that's just making it up in Raleigh, North Carolina. You know that you're growing, you're getting in a different community as the business owner, and you know that you need some publicity because competition is fierce but you also know that—I'm making up something here—it's difficult for you to get on the air because everybody's talking about the drought or something like that and nobody's talking about lawns. I would contact that reporter and say, "Hey, I've got this idea. I have a company where right now we are really down because of the drought and I've got new ways of trying to help consumers with their drought issues. I would love to talk with you about that. Did you know that there is this specific type of beetle," or something, just find something in your own business plan that you know that might educate the reporter and their viewers and then let them know about that, something oh gosh, now we've got a beetle problem that's causing all kinds of damage in lawns all over the city. Okay, so there's your hook. Then, you're going to definitely have someone available to talk on camera, you're going to have an example visually of this problem on the lawn, and then you're going to be seen as an expert because you're going to say, "Hey, this is how we're tackling it. Everybody in this community needs to talk to us for our advice and how to overcome this issue in your lawn care system." This is very different than just calling them up and saying, "My business is down, there's a bad drought, and I need some coverage."
Great.
To educate and visualize.
What you're saying is by tying in with the local weather that's happening in that case in this hypothetical scenario, a drought, you become much more relevant to the reporter and to the viewers. You stand a much better chance of getting on TV. Let's say that you're not dealing with some sort of extreme local weather and your business doesn't have anything to do with that. What would be another type of hook that would get people interested?
You've got to find some way to make yourself relevant whatever the news might be. If you are in fact growing your business or you're down in business and you see a national trend where businesses are down or small business loans are down or up, either way, look for something that's trending even if it's nationally. A local example of where the reporter of whatever that statistic is.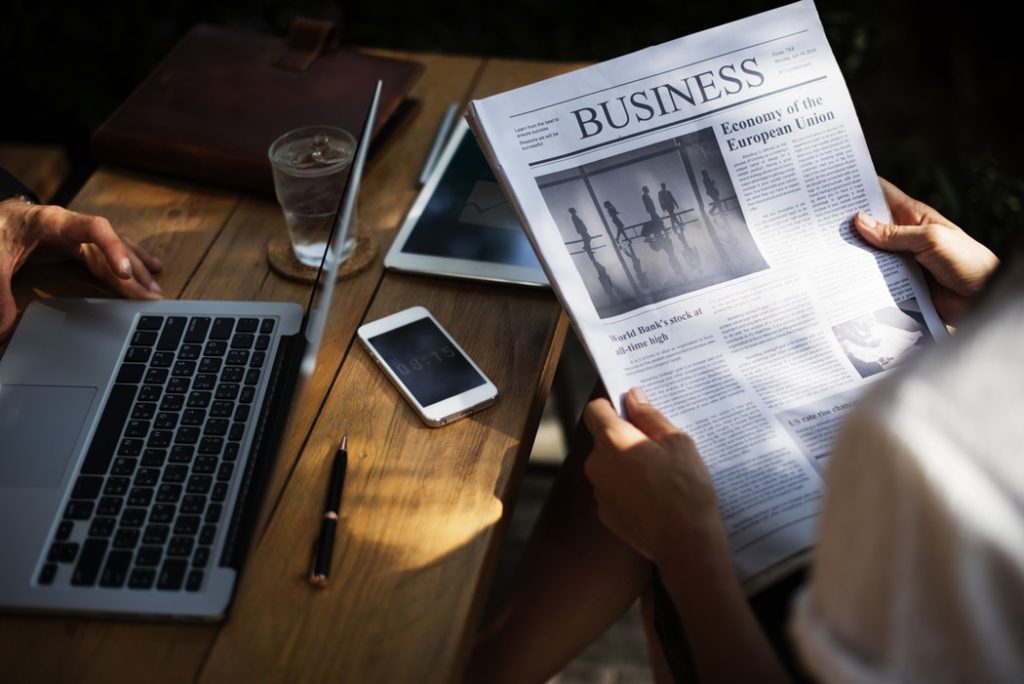 Great. Let's say that I'll use myself as an example, I did this recently. I cold called a TV producer in Phoenix to get onto Good Morning Arizona. My pitch was around Phoenix Comic Con which was taking place that coming weekend. I called, it was either a Sunday or a Monday, and Comic Con in Phoenix, not the big one, the local one for Phoenix was that weekend coming up. That was my local hook was related to Phoenix Comic Con. My segment that I was pitching was about are you a geek, take the quiz, I have these geeky gadgets, I have comic con outfits or costumes that I'll be wearing, Iron Man 3 costume, I'll be bringing it with me on set along with all these geeky gadgets like a Zeo Sleep Tracker and so forth. The host will be trying on all these different things and I'll be explaining what they are and we'll go through the quiz and see if the viewers are geeks. That really appealed because it was really relevant to that moment in time. If I pitched this two months after Phoenix Comic Con, what's the point? That sounds interesting but it's not relevant right now.
Exactly. That's excellent, good job. I'm sure you had a lot of fun doing that.
I did.
That's absolutely right on point, you would want to find something that you can pitch that is relevant. In that case, it's more fun, having a good time to talk about marketing. But if you're looking for a solid news story, it would be the same kind of thing, relevance and education but just making sure you're in touch with what's happening in the news right at that time.
Right. Let's say that it's a really serious segment, let's say it's about some form of cancer. Maybe you're a doctor, maybe you're a chiropractor, massage therapist or whatever, and you want to tie in with an important trend or perhaps there's breast cancer awareness month coming up or something. By having it tie into something that's coming up, that's relevant and makes your message timely, that's kind of the secret. I believe that you had won an award or gotten some recognition for a particular story relating to cancer. Could you maybe talk a bit about that? What that story was?
Oh, yes. I'm actually not sure which story that was but I have done a number of stories on deep issues. That is one of those areas where you're talking about pitches and links to reporters. They always say at the end of the day you remember on TV or you remember what you watch if something makes you laugh, makes you cry, or touches your heart. Otherwise, maybe educational will keep simulated and you'll watch but it's usually laughter or something that touches your heart. That's why, many times, those stories can be so fulfilling on so many levels as a reporter. You want to educate and you want to help a family get the word out about their struggles, whether it's cancer or a car accident or something of that nature. At the same time, it is very good for the viewer because that's what engages them. If you think about it, what do you remember from the newscast that you watched? Maybe something that surprised you, that educated you, maybe something that made you laugh, and then maybe something that made you really sad about what you were seeing. Those are kind of the images and the visuals and that's why reporters often go after those issues or cancer issues. They're touching. As a journalist, it was always very humbling to do those types of stories because you recognize just how grateful you should be for everyday that you have especially when you have a child that is sick or something of that nature. You walk into a hospital and you think my day is not nearly as bad as I thought it was, I am so grateful for having the job, my health, it puts everything in perspective. Talking about the medical issue, I actually have a client who is a doctor and I've talked about this in a couple of speeches, it's very funny to me. He's a general surgeon and he has told me before, "You can't get me on TV," it's going to be so hard for a general surgeon to talk about something broad niche like that, whether it's cancer or whatever the latest medical issue is. He's like, "I'm just a surgeon." I said, "Just give me a week." For example, I saw that ebola at the time was breaking out and that was becoming a big issue and he's like, "Don't they need infections disease?" I said, "You have no idea how impossible it is to find the right doctor to come in at the right time when a story like that breaks. If you feed the reporter the timely information and are available for an interview at the time that they need it, you're going to get on even if you're not an infectious disease doctor." That's exactly what happened. He was bilingual and was able to get on UniVision within two days of me talking to him about this. He talked about just the basics of preventing yourself from getting an infectious disease. He was like, "I can't believe that they put me on there, I'm not an infectious disease doctor." I said, "Well, they didn't need to know the specifics of the virus or the disease itself, they just wanted to know basic information and you provide that, you're seen as an expert." The next time they called him back, we kept in good contact with the folks  at UniVision and then another station as well in his community. Next time they called him back because they needed a doctor last minute to talk about female viagra. He's like, "Female viagra? What am I going to say about female viagra?" I said well, let's Google it, let's figure out exactly how it works. They put him on to talk about the benefits and the disadvantages of female viagra because that was a trending news story. Now, he's getting consistent coverage in his community and it was really just about being able to fulfill a news reporter's request at the time that they need even if you're not specific to that area. He's seen now as a local expert in medicine and he's a general surgeon.
Right, that's amazing. That's kind of I would say unusual for somebody to jump right on to national TV, because UniVision is national.
Yeah, he is in Houston, Texas. It was the UniVision Houston location, but of course it gets fed out to their national online stuff so now he's online on all of UniVision.
Got it. Presumably, you'd want to start small and work your way up so that you get experience and it's not the very first time you're on TV and you're on some big national show and you flop it out because you just don't know how to be on TV. How do you get experience? How do you work your way up the ladder?
Right. In this case, if you're looking to do consistent coverage, I would always consider finding somebody like a PR company that you can do a small retainer with to kind of get coaching. They will tell you what to say or what not to say. If you see yourself being someone who's going to be a local advocate or a local person, expert in your community, you're going to want to prepare for that. I don't think that there's any harm in pitching a story because for example you were on the morning show in Phoenix but that is something where you're on as a live guest. Most of these news reporter stories that you pitch, they'll come out to you, they'll interview you, and then put you on tape and then they edit you out. I would go for kind of a local story with a reporter as opposed to a morning show appearance or something where it's live because it's a little bit easier. You kind of get just yourself comfortable that way. Of course, being on video yourself, we all know as marketers how important it is to do daily video or even weekly video for your company. Anytime you do that, even if it's with your iPhone, just talking out loud on camera, practice. That way, you can kind of prepare. I would say pitch for the local evening news story that's taped versus live appearance for the first time.
Right. And then, you can also pay to play, right? Some TV stations will take your money, give you an opportunity to be on TV in a paid sort of way. You can be still on a morning show, get experience, be live. Some people didn't pay because they made a great pitch that was timely and local and all that. You didn't have the same level of experience and quality of pitch but you had a check that you could write out. How's that work?
There are some of those paid programs. Right now, even in big markets, they have something usually after their local morning show that's kind of a syndicated program—some are syndicated, some are just produced locally. I would just be cautious with those types of things. If you're looking to have an appearance like that because you can't get anywhere and you want to put it on your website and you want to look like you've been reviewed, I would say go all for it. But many times, those particular programs have very low viewership. To say that you're going to go on there, write a check for $2,000 and get a ton of customers, is probably a leap of faith. You really need to ask about the viewership on that specific station. Those are kind of those morning programs that people have on in the background and don't necessarily engage in or don't even have on, frankly. You have to be careful. Check with the station if you're going to do that to see what their viewership is like and how that compares to other programming in the market at the same time period. In addition to that, some of those programs, what they'll do is they'll have you on, you'll pay $2,000 or whatever it might be for your segment, they'll have it online but they'll only have it online for 60 days and then you're done, you don't get any more rights to it. There are a lot of caveats to it that I would be very careful with. I always say earned media is best if you can do it, if you can find a way, even if you have to pay a PR firm for 30 days or 60 days to get you going. I do believe that it costs some on the frontend but you'll understand so much more about the process and you will not need to pay long term to be on some of those programs. I will tell you that online, there's CNN iReport. This is a place where you can go and you can write a story as an ireporter and you can get on CNN for free. It's really, really simple. I coach a lot of clients to do something like this to say on your website seen on CNN. It's true, yes it's a stretch of the truth but you can say that you've been published or been featured on CNN Online. These are different things that we were talking about brand management before. I usually say being on the evening news these days is not as powerful as it used to be because of the fact that viewers are down and that's frankly why I got into digital marketing and got out of TV is because TV, as we know it, TV news is dying. Everybody's consuming most of their information online. My goal always is to help my clients get on camera and then use those videos or interview opportunities to push it forward and brand yourself and use it long term. I was featured on ABC, NBC, CNN. Many times when reporters look for somebody, for example if they're needing to talk to an aviation expert about a story, I was just actually talking to a client about that this morning because of the balloon crash in Texas. A reporter called me and said, "Do you have anybody who you know who can be an aviation expert?" I do know one who used to be in my community, he's a lawyer but he has been featured on all of those outlets, CNN, ABC, NBC, over the years. That is powerful branding because as soon as you go to that website, you go okay this guy is the real deal, he knows what he's talking about as opposed to a lawyer who may have also had substantial trial experience with hot air balloon crashes or plain accidents but has not branded himself online as that expert. My pitch to you would be just to say consistently use whatever you get, whether it's something that you pay for or whether it's earner, and use it long term on your website and push some traffic to it on your social media so people can see what they might not have seen on the news the night before.
Let's say that your TV appearance was not posted to the TV station's website. Is there a way to get that clip so that you can post it on your own YouTube channel, etc.?
Yes, there is. There are many news outlets that use a service that basically records everything that's on their air. If the station doesn't provide it, which they usually do not, if you call them and ask them for it they'll say, "Sorry, we don't do that." But, they will tell you the name of the service that records it so you can purchase that from them. I know that in Houston, Texas there's one company that is doing pretty much all of the media for the South. You call one number and I think they're in Alabama for example. You tell them the dates, when it aired, and I think it's a couple hundred bucks. It's well worth it because you have that on your YouTube channel, you have that to push out forever.
I think there's a national one, I think it's called tvvideoclips.com. That's another way to get your clip. If you're in Houston, Tampa, or Ohio, it doesn't matter. You can get your clip if the TV station doesn't provide it or post it to their website. How would you recommend utilizing that clip in your own marketing? Would you create a sizzle reel and take snippets from the clip, would you take the clip in its entirety and post it to a media page or press page on your website, what sort of things would you use this clip for?
It really depends on who you are and what your business is. If you are someone like Ryan Deiss, my boss at Digital Marketer, his goal really is to be on bigger stages for speaking events. Yes, we do use those things as kind of a sizzle reel as more and more coverage comes out. We also have a press page about us where our press is being seen. He's had articles on Entrepreneur, Inc, Forbes, and all of those. We compile all of that there on the website so people can see it and see him as an expert. He is someone who is very popular online and as a speaker so that's what we go for for him. If you're a new business, I would monetize off of it by running some traffic to it. "As seen on NBC last night, local expert," whatever your business might be, and run a little ad space to it, send it to your email list, do whatever you can to get some eyeballs on it. Long term, I would put it on your website. Make sure—I always preach on top, as seen on ABC, CNN, ABC, any logos that you can put on there that are right and correct. Put it at top, gather some information that helps your customer trust you even more. Unfortunately, reporters do not vet the people that interview quite as much most people think but the media is endorsement in itself. I think most people go, "If they were on TV, somebody thinks they're credible and they're trustworthy so let's give them a shot as opposed to somebody who has not put that out there. I would use that up top. On the bottom of your page, your website if you have one, I would put the clips from the interviews. If you want to condense them, you can. I would put the whole clip there.
Right. I've seen plenty of Facebook ads, video ads where they've put the little spinning logo thing of the TV station and then the news anchor and then it cuts to the interview on site or out in the field or whatever. That business owner is getting interviewed and talking about their product or whatever. It really is profound social proof.
Right, absolutely.
The as seen on logos, that's another great way to use this TV appearance. If the appearance is in Miami or Houston or wherever, as long as it's an affiliate of that network like NBC, CBS, ABC, you are within your rights to say as seen on ABC, correct?
That's correct. As long as they're a proper affiliate, yes.
That gives you a lot of credibility when people go to your website. I've been on all of the major networks, just not nationally. I've been on local affiliates of ABC, NBC, CBS, FOX, The CW, and all of those logos appear on my site on stephanspencer.com, that's a great way to leverage the TV appearances.
That's excellent, absolutely. You obviously are using it for the right reasons and to establish trust. People look at you and it just even elevates you as an expert.
Even if you didn't get any phone calls or emails or website visits from the viewers of that TV appearance at the moment that aired, you still have the ability to leverage the heck out of that TV appearance on your website, on Facebook, and in your sizzle reel as a way to intro yourself on stages. I've seen a lot of speakers have a little sizzle real thing play before they come on stage, the emcee will introduce them and say first we're going to show a little video, give you a little sense for our upcoming speaker and his or her experience or whatever. The TV appearances are utilized in that way too.
Yes, absolutely. I will just say one of my previous clients when I started the business and before I joined Digital Marketer, I was able to get a personal injury attorney who I worked with pretty substantially. For him, it was very easy for him to see ROI. It was because he was in Austin, Texas and he was able to do a story on ABC where he already advertised. When people came in, he would say, "How did you see me? How did you hear about me?" Many times, they'd say I saw you on the news last night. It was easy for him to see how certain subjects were a hit in certain stations and that type of thing. There are others who are going to be on camera for example, maybe even do a few interviews, and never have a direct understanding of how people came to them. Was it through the TV station, was it through the story that you did, or was it just typically through the branding and credibility that you just mentioned on your website? It is hard to say media always has an ROI but I believe as a brand elevator, I think it is. Just think for yourself if you move to a new community and you need a doctor and you Google primary doctors in your zip code and you see one with a great website, he's been featured on CNN, Inc, talk about certain trends and medicine, then you see Joe Smith who obviously has a good degree and graduated medical school, who are you probably going to lean towards? Your credibility factor is always big with new eyeballs. I always say even if you don't think you're getting a direct ROI, I believe long term it helps your credibility and will always factor into the number of customers you get.
Your credibility factor is always big with new eyeballs.
Click To Tweet
Would you say that radio is nearly as effective as TV or is print nearly as effective? Let's say that you get into a magazine with an article or maybe it's just a couple quotes in that article, it's not a feature story where you're on the cover of the magazine. Are those as effective or not nearly so?
I think it really depends on what your goal is. If you're in Austin, Texas and you are never going to do anything but your current business and you just want to build your business there in that community, calling into the talk radio show, I encourage my clients to call into the talk radio show in the morning and in the afternoon. We have one in Austin called KLBJ and their talk show is one of the number one rated talk shows drive time compared to all the other channels in town. It's got a lot of listeners. If you are an expert, whatever case that they're talking about or news subject, call in, say who you are, and talk about from your perspective how you dealt with things. It is free, it's free exposure, it's just about being involved in your community and being respected. I think radio is great. It definitely helps you seem educated about the subject matter and is something obviously that talk radio station is very passionate about. As far as print goes, print and actual newspaper of course we know is dying but everything is going online so I think it is very powerful. inc.com, I think Inc is great. I love reading all of the articles and I actually know some of the writers that able to develop connections with and it's much easier for someone who has done that to feed some stories or features to someone once you've established a relationship. I say for my clients, we do that all the time. I think that it just really depends on your goals. Are you trying to stay in one little community and be the expert in medicine, in Amarillo, Texas then hit the local news consistently and become the Dr. Oz of your area. If you're an ecommerce company, you need to get into some of the trade magazines, you need to be elevated to that to be featured nationally or internationally, depending on your goals.
Right. How would you identify which magazines, let's say trade journals or whatever, are most appropriate, are going to be most effective for you?
It depends on your demographic. For example, Ghost Beds is a customer of Digital Marketer. I know that I've been involved in some of their conversations about PR and communications. They are the big competitor to Casper, Casper you probably heard of is an e-commerce company, the whole concept is mattresses in a box. You don't have to go to the mattress store anymore, you just have to go online, order your mattress, it comes to your door, you take it out of the box, you put it in your bedroom, get it all set up, and you don't have to deal with the middle man of the brick and mortar store anymore. With that situation, they said what's our demographic? How do we know which trade magazines to get into like you mentioned? I would say go national of course because your company is not limited by cities or states. In addition to that, let's talk about your actual demographic, who's your main buyer, who's your main customer? In this case, it's split. For this company, they have even young people who are moving to a new city who don't want the hassle of going mattress shopping and they want it to show up at their new apartment. That demographic is okay, what are we going to do, how are we going to get into that demographic? I help them get into OK Magazine, they just got a feature in OK Magazine as one of the top e-commerce mattress companies. That helps them because that's the demographic. But, they also have a strong pull in the older demographic, some consumers that don't want to go through all the hassle of going to the retail brick and mortar store. I looked at veterans groups, we started some charity outreach with them. For example, Ghost Beds donates mattresses on Veteran's Day to veterans and tries to do a social media give back. They're using that platform, veteran's magazines are a really good outlet. AARP, really good outlet. It's really about identifying your demographic then researching what are those people reading? What are those people consistently picking up? Figure out where your customer base is and then follow them.
Right, that's a great tip. If you're reaching an older demographic, than going after coverage and AARP on their website, in their magazine is going to be fantastic for you if you're targeting a demographic that's really wealthy, then going after Robb Report and trying to get covered in there is going to be really fantastic for you.
Exactly, it's just about identifying what your main consumer is and what they're doing when they're not online or when they're online as well.
Let's say that you are wanting to get some coverage online and not in print. You mentioned inc.com, there's Huffington Post, and lots of different media outlets, how would you go about doing that? Is there a way to pay to play to get covered in those sorts of online media outlets?
There is. Basically what's happened with Huffington Post and many of these other online sources is they've decided that because their readership was dropping or whatever the case may be, they started taking writers off staff. They're just saying if you want to contribute to us, great, you can be a columnist. Of course they still have a small number of columnists but that number is decreasing. They basically say we will identify contributing writers, we like their work, we know their work, but we're not paying. It's become a bit of a black market for writers because they're saying if I'm not going to get paid from that outlet or if I'm only going to get paid a small amount, I'm going to need to make my revenue somewhere. What they end up doing is the business owners will say I'll do that story for you but it's going to cost you $1500, for example, it really depends on what it is. So many of these writers are out there now and they're trying to make money because they got to make a living and it is really kind of one of those things where you think ethically is that right. As a journalist, I look at it and I think it's really a sad time because the stories that are getting into those outlets aren't necessarily the quality that you would've had from those sincere journalists from the past who were looking for a solid news story. Having said that as business owners, it opens up the door for a lot of options. Yes, you can find writers. They are hard to find because of course they don't want to get found out. If Inc. for example found out that this particular writer was getting paid for each article, they'd probably remove the columnist. It is difficult to find the resources for those writers. Having said that, I do know some of them. I know a number of people within Digital Marketer who have talked about their ability to access that kind of resource, business owners, and they are pleased because they're getting in Inc. and they're getting features. It's a double edged sword. As a journalist, I kind of quiver a little bit about it. At the same time, it serves business owners the purpose of getting out there. You do have to have a hook, it can't be just complete expose about your business. It does have some newsworthy elements, it has to or else the outlet is not going to air it. It's changed the way that journalists are doing their job now.
You probably have to use a PR firm to get these kind of connections with journalists that will…
Typically, yes. I have made those connections because of course working with other businesses that have done this, I have made that in. If anybody wants to call me or contact me at my website, you're more than welcome to reach out to me, I can put you with the people who do this. It is fairly easy process but you do have to have an angle to pitch the writer before they'll agree to do it even though you're paying them.
What if you wanted to be a contributor to one of these sites like inc.com or The Huffington Post? Is that an easy process or hard?
It's not easy. In fact, I have a number of people that I know who have tried it. You have to have a connection immediately but in addition to that you have to have some teeth under here. You have to have written some articles before that have been substantial and they have to look at it and make sure you're worthy of that kind of commitment within an outlet like that. Yes, it is possible but it's not easy. There's a lot of vetting that goes on and it really takes some time.
Right. I'm a contributor to a number of different online media sites.
Then you know it yourself, I'm sure you probably had to be vetted for a while.
I got into The Huffington Post as a contributor because I met Ariana Huffington personally.
Exactly, connections.
Yeah, absolutely, you need the connections. The way it started is I got my daughter in as a contributor first before I got myself in. The hook there was you don't have many teen bloggers writing for Ariana, you really should. She's like absolutely, I happen to have a teenage daughter, entrepreneur, writer. She's done lots of speaking engagements, blah blah blah, and she's sold within the first minute. First, my daughter started writing and then I got in.
That's great.
Yeah. You have to have a stable of some great articles written elsewhere before you can get in somewhere like The Huffington Post. Where do you start? How do you get there? Do you just write articles and post them to your own personal blog, do you find an easier outlet to get published on, is businesstocommunity.com an easier one to get into or not, I don't know. What would you recommend?
I would definitely start with your own blog and then I would start trying to contribute to other blogs. Of course there are all kinds of places looking for contributing writers. I actually saw a funny ad when I was at Digital Marketer yesterday. It was basically somebody, I think it was a blog site, wanted anybody who had a lot of knowledge about Harry Potter to be content marketers. I thought well, I guess that's a very specific niche, you got to know a lot about Harry Potter but they're hiring. They want people to contribute for their blogs. Look for those types of things and start contributing. Of course, your own blog on your brand new website is a place to start but it's even better if you have something where you're contributing on something that gets a lot of eyeballs. Try to contact some of those people and say hey, is it okay if I post for you or can I guest write or can I be featured? Just build up from there.
Right. Then there are also opportunities that are published in newsletters like HARO, Help a Reporter Out. You can look for ways that you can contribute there. Could you walk us through a bit about HARO and any other similar services?
Yes, absolutely. That's a really good one. As you mentioned HARO, if you go to their website and you subscribe to them, you can get a daily letter or even bi-daily, sometimes two to three times a day I'll get emails where they're soliciting writers and experts, depending on which side you fall on, to talk about different issues. They're really reporters looking for help. Whether it's writing, or TV, it's a great resource to start with and it's a great resource for anybody honestly to talk about something that is trending. Hard part, I think when we have busy lives in our own businesses to run, is to be able to know exactly what's happening in the news everyday. Yeah, we see the Twitter updates and that type of thing but to have in depth knowledge about whatever story might actually fit into your reel house, it takes some work. Having those kinds of emails that come to you and say whatever your field is, they're directly looking for someone to talk about this and then it helps you understand how quickly you can come up to speed on it and contribute to it. It's a full time job just keeping up with the news everyday in addition to running a business.
Right, that's why you might want to use a PR professional or agency to help you with this. What sort of retainer size for an agency or PR person is typical?
It really, really depends. For example for law firms that are going to require weekly stories and consistent pitches and doing social media, that type of thing, you can go to $10,000 a month, maybe even higher. For a small business who just really wants to get featured over the holidays with whatever it is they're working on, maybe a three month contract, maybe $3,000, $2,500 a month. If you're looking for someone like that, my best advice is I've told my clients to just try three months. You don't want to just try one month because it's really hard to get anything done that quick because you're just getting pitches out there. Especially over the holidays, people are off, vacations, that type of thing. Give it a three-month deal and see if they can get some work done for you. I always tell people, "You will know within three months how hard they'll work for you and how dedicated they are to you." I usually say unless you have a personal recommendation from somebody who has experienced the firm before, I would not do longer than three months right upfront because you just never know. You don't want to throw your money away. You want to make sure someone's working hard for you because you work hard for your own money.
Right. Let's say that you're going to do it yourself, you're not going to hire somebody, you don't have the budget or you just want to see if you can get some traction on your own. Signing up for a newsletter like HARO and looking for opportunities, starting to just get in the habit of making cold calls to TV producers and news anchors and getting used to getting a lot of no's and the occasional yes so that you can get on TV on small stations and working your way up. You mentioned earlier, don't just send out a press release to anybody because that's not what they're looking for. Is there any particular use case where a press release would be helpful or do you just think press releases are dead and just get over it?
Yeah, obviously there is some use for press releases still especially for SEO. A lot of the digital marketing companies will say any time you can get your name out there is always good. Sometimes it gets a little bogged down. There's so much going on the line. PR Web is great resource to go if you're going to write your own press release, they'll charge you a couple hundred bucks depending on which zone you want to put it in. If you're doing it for SEO and you're trying to put your name out there as a company, it's worthwhile. Digital Marketer, Native Commerce, and one of our other sister properties just made the Inc. 500 List. From there, we're doing a press release, we want to get that out there as quickly as possible and to be associated with Inc. 500. Times of big growth, big excitement, I would say yes. If you're back to that lawn company and you have a small company and you're trying to get more business and you're adding to your staff, I would not let a press release and send it to the news station and expect anybody to knock on your door. That's really waste of energy. I would say usually it's just for SEO at this point, unless you have some big event that you're planning. For example, my law firm that I had as my previous client, they're going to have a press conference on this specific issue. They have a client ready to talk about this particular case, it will be on Saturday at [2:00], here's the location. Yes, you want to do it for that. For the small business owner, I say it's mainly for SEO.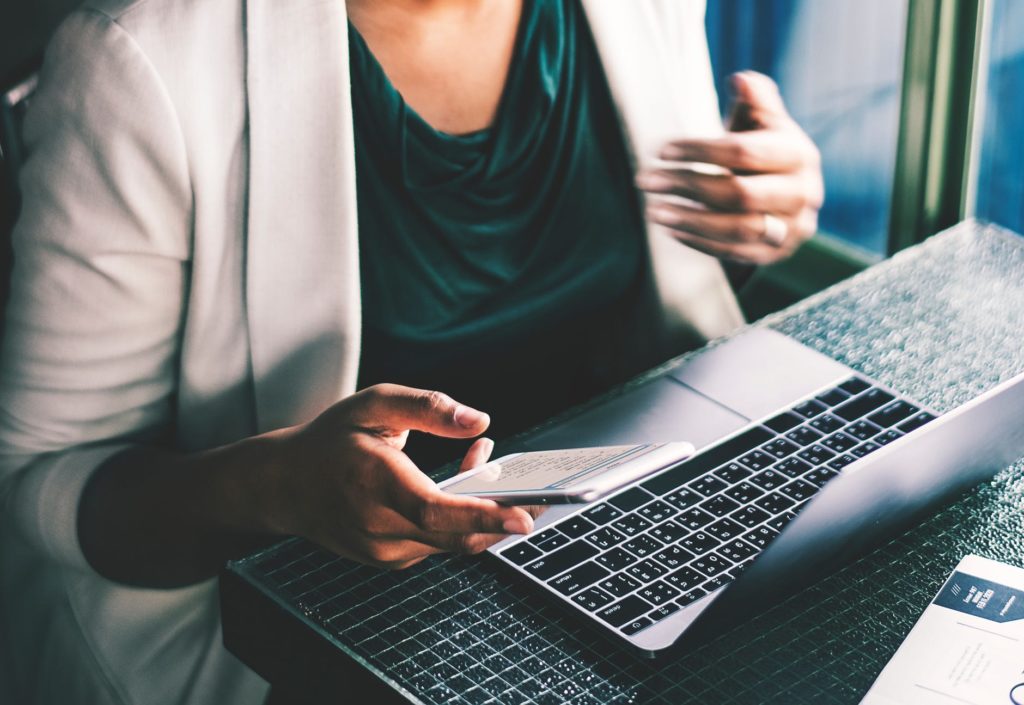 Let's clarify this too that SEO for link building is not going to be a good use case for press releases because you're not going to get any link authority passed from a press release. Either the links will be no followed by the news outlet that's republishing these releases like Yahoo! News, you're just going to not get any credit for that. Even if it is passing link, Google knows not to give any credit to those links because it's in a press release and you just paid for that.
That's true.
It is helpful to get additional listings in Google from these press releases if someone searches for the name of your company in Inc. 500 or whatever and seeing a press release in the search results is not a bad thing.
Absolutely.
What if somebody is doing their own PR and they don't get through to the news anchor or the TV producer. What do you recommend? Do they leave a voicemail or do they hang up and then call back another time? Is there a particular type of day that is best to call? When would you do a voicemail and how would you do one effectively?
I would say try email first. I think email is the easiest because it's really easily consumable and people end up responding quicker. It's noncommittal. Actually getting a reporter to get to their desk and actually call you back, it doesn't happen very often unless you are definitely going to be my story that afternoon. I would definitely refrain from leaving voice mails very often. What you might do if you do leave a voicemail is say hey, compliment the reporter, you saw their work, you sound knowledgeable, talk about how you might have something similar that they might be interested in and then say I know you're probably very busy today, I'm going to send you an email. I'll have you read that and my contact information is there, give me a call at your convenience. I would do it that way so you don't sound pushy and you don't sound over the top. As far as time periods to reach reporters, the job is getting more and more difficult. So much is consistently required of them. I would say that [10:00], it's usually [9:00] or [10:00] depending on the station that they'll have a morning meeting for the reporters where they decide which stories they're going to air during that day. Usually for the noon, the [5:00], sometimes the [4:00] news cast, [5:00] and [6:00]. Then at [2:00], depends on the station but sometimes it's [1:30], sometimes it's [2:00], they have another one for the night side crew. The evening anchors come in at that time, the news managers all meet again with the evening reporters. They say okay, this is what we're going to tackle tonight. Sometimes, it's a carry off of one reporter from one reporter earlier in the day or whether it's a prominent story that's going to need to be in the evening news. Sometimes, that's a place where you can pitch the reporter. The daily staff for the [4:00], [5:00], and [6:00], or the midday show usually has a stronger presence. The evening newscast is usually maybe two or three reporters, depending on your market as opposed to five during the day because they have more newscasts to cover. You're probably better just emailing in the evening, having it there for them or leaving a voicemail. A reporter being at their desk, if you don't have their cellphone number which most people don't, that's a very rare thing because usually you're out in the field doing your stories so that's why I always say if they have their voicemails forwarded to their cellphone, just say I'm going to send you an email and then contact me if you'd like to know more.
Cool. Let's do one more deep dive into something you spoke briefly about earlier which was CNN iReport. What are some use cases for that? How do you get an ireport to get picked up and be used? Do these eye reports also make it sometimes onto the regular TV CNN or is it just purely cnn.com online?
It really depends. For example if you are an iReport and you have a video of a tornado touching down and you put that out there and you are witness to it, that's going to turn some heads. They're going to be like oh my god, this is a witness in the middle of breaking news, that is probably an easy one. Or if you had catastrophic destruction at your business, a big fire or something like that, take pictures, you want to get some presence to it if the local media didn't pick it up, you might get some response to that. I always look at iReport as something of a way to just get some notoriety, to start practicing your writing for example if you want to be a columnist, or to try to provide some content for your customer base. For example the law firm, if they have something about big, dump truck accidents. Seeing an increase in the month in that particular area. Then, it's following a national trend. Write a blog post, write a post on CNN iReport and then try to showcase it on your own social media. "Hey, I was just featured on CNN iReport." I think it's pretty self-serving. It helps in many ways for you to have easy access to something that is really free if you'll just put the time into it. As far as getting picked up, it's pretty rare. It just depends on the solid nature of your content.
Got it. How would somebody reach you if they're interested in utilizing your services to help them get TV appearances, get coverage in magazines and online?
Sure. Digital Marketer, I always talk about them. I think that they are fantastic if you're a marketer or if you're an agency looking to get more exposure in that area online. As far as TV appearances, I'm the director of communications for the company. You're more than welcome to reach out to me as well. My email is [email protected]. I also have my own website and that's christinehaastv.com. My phone number is there and I'm happy to help in any way. A lot of people just have some follow up questions, I'm happy to do that.
Awesome. Don't just listen passively, actually take action, do some of these things and build up your authority and celebrity on TV, online, and in print. Thank you so much Christine for joining us, for sharing your wisdom and experience.
I'm grateful to be here, thank you so much for taking the time to interview me and let me know if I can ever help in any other way.
Thank you and thank you listeners, we'll catch you on the next episode. This is Stephan Spencer signing off.
Important Links:
Your Checklist of Actions to Take
☑ Make a list of the things that your company or cause is doing that could be newsworthy. What are some problems that you have the answer to? Think of things from your own business plan that could
educate and inform the reporter and their viewers.
☑ Be bold! Find a reporter who has covered stories similar to the ones you would like to pitch, reach out to them, compliment them on their work, introduce yourself and let them know you could help them,
maybe even invite them for coffee.
☑ Are you prepared to do a video interview or appearance? Practice your on camera skills, even by just
using your phone to film yourself.
☑ Commit to doing a video at least every week for your business marketing. This will give you on-camera practice for when the time comes for you to go on air with the big guys.
☑ Go check out CNN iReport and submit a contribution – you may get featured
☑ Look at your marketing and brand management strategies. How can a targeted and visually impactful video help you achieve those objectives?
☑ Take time to consider all of the ways that people encounter you or hear about you. Are they all positive? Are they all as complete as you would like? Develop a plan to use media to elevate your brand.
☑ Evaluate your target demographic. What are those people watching, reading, and listening to? What are the media opportunities to reach these people in those places?
☑ Are you writing regularly? Commit to writing for your own blog at least once a week. In the next week reach out to three other bloggers and offer to write a guest post.
☑ Go check out the amazing content on Christine's websites, Digital Marketer and Christine Haas Media to learn more about PR, brand management, media relations, and many more marketing tips.
About Christine Haas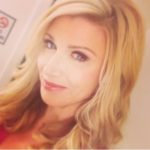 Christine Haas is a PR expert who knows how to get brands and businesses in front of the camera. Christine is an Emmy award winning anchor and investigative reporter.  She has been the primary evening anchor in major markets such as Tampa, San Diego, Minneapolis, and Houston. Her list of accomplishments as a journalist includes: seven Lone Star Emmy Awards, a dozen Associated Press Awards, and ten Edward R. Murrow Awards.  Christine has interviewed some of the biggest power players around, such as; Oprah Winfrey, Lyle Lovett, President Bill Clinton, President George W. Bush, and President Barack Obama.