My guest today, Ross Tavendale, is as passionate about SEO, marketing, and content creation as he is about biohacking his life to avoid a path of workaholism and early burnout. A true modern-day philosopher, I love that the minimalism of Thoreau and the stoicism of Marcus Aurelius inspire Ross to practice the kind of frugality I often advise for the entrepreneurs I coach. Ross originally cut his teeth at a big box agency, working with some of the biggest sites in the world from the Royal Bank of Scotland to Tripadvisor, and now he is managing director at Type A Media. 
A running theme in today's episode is awareness. Awareness as it relates to feeling good, knowing your work style, and tuning into inspiration so you can lean into your creativity, get in a super productive zone and do what it is you're passionate about doing. We get into a discussion about what stimulates you—the good stress—because no stress at all is a boring life! It's a spirited, deep dive into Ross' realizations about holistic well-being that is really valuable stuff, so without any further ado, on with the show!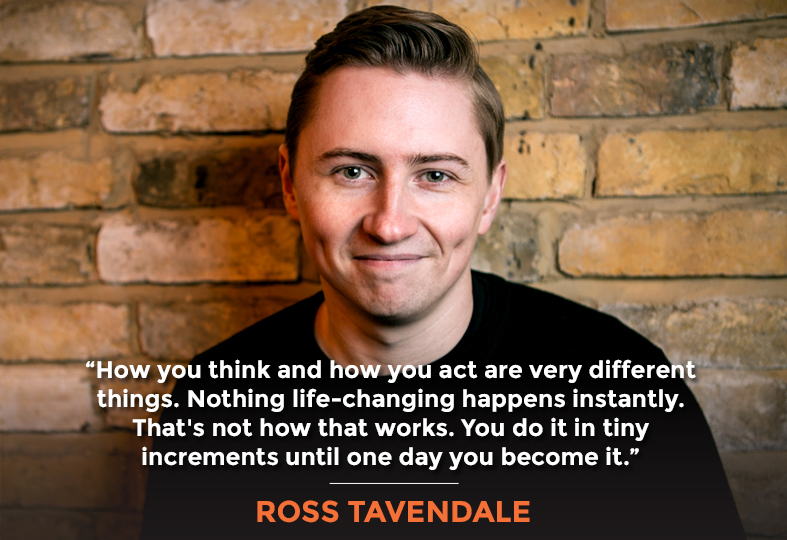 In this Episode
Transcript
Ross, it's so great to have you on the show.
Optimizing sleep is a big one. Taking out all electronics from the room, getting the humidity point right, getting it cold, etc.
Thank you, Stephan, and thank you for the invite. I appreciate it.
Yes. Well, we met several years ago at a SEMrush Summer Jam event. That was a lot of fun. And we got to chat personally and kind of bond around a shared passion that we have, biohacking.
Yeah.
I'm curious, how have you kind of evolved since that initial conversation in terms of your biohacking and the various health regimens that you go through?
I don't know if I've evolved or devolved, to be honest with you, but I remember speaking to you at that event and just downloading information from you. At one point, I got my phone and asked you to slow down so I could take notes. You said something crazy to me as you've never been second for such a long time. We're talking about energy management-where all that comes from, hacking your sleep, and all sorts of stuff. I was coming in, full of bravado, probably on my third cup of coffee of the day mixed with, it was in Prague, probably would have been stains of beer. Spoiler alert, not great if you're biohacking and trying to optimize your body.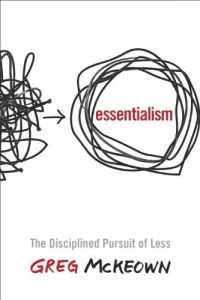 The biggest thing for me is, as I picked up Greg McKeown, his book Essentialism. One of the things that kind of stuck out to me was how you manage your time, in particular of what you think is essential in your daily schedule. From my point of view, sleep is an interesting thing because I was always big in something called the 5 AM Club, where we had a Whatsapp group of people who would take pictures of their watches at 5 AM and start the day. You crash and burn pretty quickly if you don't go to bed at the right time. So optimizing sleep is a big one. Taking out all electronics from the room, getting the humidity point right, getting it cold, and changing mattresses. You told me about something which grounds electricity, I have not quite gone there yet. But the sleep thing has been a big one. 
What are you doing for sleep? I know you've got a one-year-old, so I imagine that's quite a commodity; a better sleep.
The hack that I'm doing that makes the biggest difference is sleeping in another room. My wife and the baby sleep together, he kicked me out of bed, which is okay because I need to work late to be able to deal with my clients in the US because of the big time difference here in Tel Aviv. So yeah, it works out, but for some of the big sleep hacks that I use, I have it here. I have two of these. They're true dark glasses; one is for the daytime like afternoons. This is called the TrueDark Daywalker. Look like a real nerd there when I put those on. And then these make me look like Robocop. These are the TrueDark Twilights. 
Oh, wow. You take them off, are lasers gonna come out?
Yeah, it's not a great look to show up on Zoom calls with prospects wearing those. So I ended up getting a lot more blue light exposure than I would like because I do have calls with prospects in the late hours. But whenever possible, I'll wear those. And I have this device. This is the Hapbee. What it does, it broadcasts out a signal. It's an ultra-low EMF, very minimal exposure to EMF radiation. What it does is it emulates a signal of either having kind of a sleepy time tea. So there's a sleepy mode, there's an alert mode, which emulates having a cup of coffee without the jittery side effects. I don't drink coffee, so that's pretty cool that I can emulate that effect just with frequencies.
We should talk about stimulants at some point as well. I've got a little bit of news on coffee, but carry on.
How you think and how you act are very different things. Nothing life-changing happens instantly. That's not how that works. You do it in tiny increments until one day you become it.
Click To Tweet
Yeah. There are six signals. There's relaxed, focused, calm, happy, like happy, not to be confused with the brand Hapbee. It's kind of fun. So those are the six signals. And it's pretty darn cool. So you can wear it, or you can even put it under your pillow and sleep with it in sleeping mode, or relaxed mode or you just try these different signals out, and you see which ones resonate the most with you. So those are a couple of sleep bio hacks that come to mind immediately because I have the kit right here. Something that you might want to try is to. Oh, there's something else that I forgot. I just got these in the mail. You might wonder what the heck is that.
Yeah, for those that are just listening to the audio, he's just pulled up a big bag of drugs.
These are tapes that you put over your mouth. And you might think, "Why in the heck would you put tape on your mouth for?" It's not super strong or sticky, so it's not gonna be a problem if you can't breathe from your nose because you're congested or something. You're not going to die. But what it does is it stops you from snoring, and it kind of forces you, I mean, encourages you, it's not forcing. But it makes a big difference in terms of stopping the mouth breathing at night while you're sleeping. When you're breathing through your nose, that will improve your sleep quality and improve your longevity. Super cool stuff. Also, put your bed at an angle. Put a couple of blocks underneath the head portion of your bed. So you're sleeping at an angle. I don't know what the number of that angle would be. But if it's six inches high up at the top of the bed and then just regular at the foot of the bed.
Snoring is kind of like the canary in the coal mine for heart disease because that's the first thing to go if you're starting to get blockages.
Maybe something like 15 degrees off the ground. You wouldn't fall essentially. Is that a blood flow thing? Is that why you do that?
Well, it reduces again the likelihood that you're going to snore. Snoring is kind of like the canary in the coal mine, just like having erectile dysfunction. I never thought we would talk about this on the episode. But having that is a canary in the coal mine for heart disease because that's the first thing to go if you're starting to get blockages.
That's fascinating. One of the reasons why I can have taken all this stuff a lot more seriously is because when you're first starting and building these agencies bootstrap with no cash, there's one way that you can grow it. That's just by working all the time. And that's fine at the start, but then your body, I can't remember how your body keeps score, but it does. Then you start seeing all these latent symptoms further down the line. Whether it be things like erectile dysfunction, passing blood, things of that nature, which are pretty serious physiological signs that something's wrong. And this is the reason why I started taking this much more seriously. Going to the doctor, they'll say it's stress-related. Come on, I can't do anything with that, especially when life is stressful. I need something.
Well, there's good stress, and there's bad stress. We want more good stress and less bad stress. No stress is not very entertaining. That's a pretty boring life. I wouldn't want that. So I just want more good stress and less than bad stress.  On a scale of 1 to 10, how stressed are you?
Now, I am two, sometimes going to four. But a couple of years ago, I was pretty much, I would call it a chronic setting like a seven. When I ask people to give me scores from zero to 10, I use a Ray Dalio thing and say you're not likely to say seven because that's a capo number. After all, it's just the right level of safety. I would say I would be an eight raising to 10. But I always thought that was just part of the process. So as I'm sitting with you now, and my heart and my chest would be pounding, I had no idea why and like, I must have had too much coffee but I only had like two cups that day. Then I started to listen to my body and understand myself. And taking it from there has helped me get to a good place. You can't make good decisions when you're in fight or flight all the time. And you can't make good decisions when you're angry. Tiny little problems seem like absolute mega challenges. So it's very important to understand that.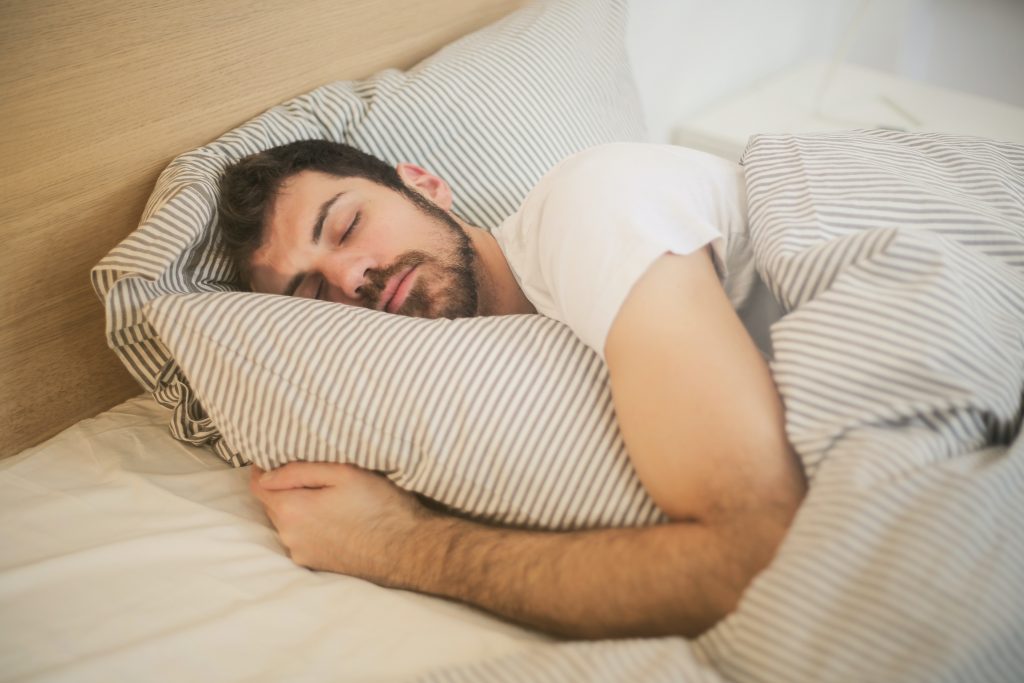 About a self-diagnosis, if you're starting to find things that were usually easy, hard. That may be a stress response that you need to have a look at, and something is wrong somewhere. So think of it as a stream. You've got upstream and downstream problems. And I remember going as a man in his late 20s, a couple of years back, having hip pain. Hip pain is for 80-year-olds. This is not me. I'm going to chiropractors and physiotherapists like, "Oh, yeah, the problem is your pec." I'm like, "What? No, it's the hip." But it's upstream and downstream problems. And when we start working on it, this release happens. So I find that fascinating. And that's something that helped a lot as taking care of the physical to take care of the mental. I didn't realize how much of a big deal that was until I put on 10 kilos, that's like 20 pounds? 
Yeah. 22 pounds. 
Not reading is like one of the worst things you could do for yourself.
Too many pounds, you shouldn't be putting like that amount of weight over a quite short period of time. I'm relatively tall with broad shoulders, so I can kind of hold it well, but you feel it. I started to notice it in different things, but I only started taking it seriously, with my brain. And the way I noticed is I was sitting down to read, which is a practice I never used to do much of at all. And I always use it as a badge of honor. I don't have time for reading and all this. And that I think of an unexamined life, and not reading is like one of the worst things you could do for yourself. But I couldn't read. And the same way that if you were to go into a gym for the first time and try and pick up 200 pounds, you can't because you're feeble, and you need to build that up. Same with reading, I could get a paragraph in, a page in, or maybe read a chapter, and I wouldn't have a clue what I just read. So these are little signs that you need to note in yourself, and then you need to fix them pretty quickly.,
Now there could be different things that cause those symptoms to occur. It's a symptom that we can't focus on. You can't read before getting tired quite quickly, or just getting bored. That can be a sign of Irlen Syndrome, actually had on Get Yourself Optimized, Helen Irlen, who was the person who discovered this syndrome. It shows up as getting tired as you read. She has these special color filters that you wear as part of your glasses. And that reduces the effect of Irlen Syndrome. If the text kind of jumps around, or it seems a little jumbled, and it takes effort to read. Therefore, you're going to get tired of just exhausted essentially, while you're reading. That is a big indicator that it's likely to be Irlen Syndrome. I think 30% of people have it. It's high. I have it. I got tested by her and her team and I have it and so does my wife. So we have special glasses, I have them right here. These are Irlen glasses, they have the Irlen filters and you have to get the right color for you. She does this whole assessment to figure out what color it is. Cool. So anyway, that could be a part of the reason. Have you heard of Egoscue? Do you know about this? 
Helen Irlen discovered Irlen Syndrome. It is a condition where are reader easily gets tired as they read.
No, this is great. I'm so glad I've got my pen at the ready. Before this podcast, for people that are listening, he asked me what can make you the best podcast I've ever been on, I was like, "I think I'm just going to use this to get one of the highest ticket consultants, globally. I'm just gonna use it very selfishly to download a bunch of information." So tell me about it as I selfishly take notes.
Okay, so Pete Egoscue was the guy who founded it. I learned about it from Tony Robbins, he brings these Egoscue experts to come in and train people. Not just random people but the people that are part of his Platinum Partnership, which I was for three years. It's a crazy, expensive thing that you follow Tony around the world. Well, it's a little different now during the pandemic, but in normal times, he would have four trips a year to exotic places like India, and Cabo and Fiji, and so forth. And I remember doing a skiing trip in Whistler, that was also a content trip with the Tony Robbins Platinum partners and these Egoscue guys were training us before we would go out to hit the slopes. And they were showing us how to do things like an air bench. It's like you're trying to sit on an imaginary bench with your back against the wall so that you have something to push against. 
The body is good at hiding pain from you. The more things you do that alters your state, the worse. Try to get a baseline of your system and use or strengthen what's existing.
Click To Tweet
It's a great exercise, but it's not necessary for everybody. They diagnose where you have weaknesses, like you said you had some hip issues. Well, they'll figure that out, they'll see where for example, you're not symmetrical, maybe one shoulder is higher up than the other, or one foot is pointed out more than the other, or one hip is higher up than the other. And they'll come up with a recipe of exercises from their regimen of Egoscue exercises. And that's what you'll do for 10 minutes a day. Whatever the time period is, it's cool. I think you'll enjoy it. You should listen to my episode where I interviewed Pete Egoscue.
That sounds right up my street. So when it comes to physicality, one of the things that I've been using too, I'm a big believer in self-discovery when it comes to these problems and getting something actually to collect. If you go to a doctor, a physician with a snapshot of information and your basic opinion, it's very hard for them to work out what's going on. But if you've got lots of data points over time, they can work with that and it's much easier for them. When lockdown happened, I was big into weightlifting and I was lifting very heavy on squats and things like that. And I went to this physio person who said, "Oh, yes, you have very weak glutes." and I'm like, "Pfft, nonsense. I can double my bodyweight and squats." She's like, "Uh-huh?" And then she made me, you know the ballerinas on the bar and flick their leg up? Have you seen that movie? 
Yeah.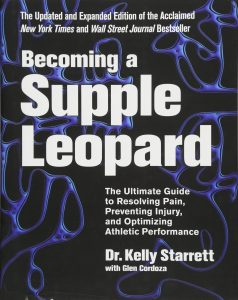 She made me do that a couple of times and I was trembling. And she's like, "Yes. Like I said, your glutes are weak." Wow. Okay. So I started doing all these different movements and exercises during the lockdown and started seeing all the places because you're just haphazardly exercising as you think you should do. You're starting to clear all these imbalances and all the shortening and longing of the muscles and tendons. And so the body is good at hiding pain from you. So there's a guy, Kelly Starrett, who runs MobilityWod. He wrote a book called, Becoming a Supple Leopard, a great name. He trains a bunch of NFL teams, so he's a physician. Essentially, he says if you can't depress any of your fascia across your body, so take your arm, your leg, your neck by at least half an inch, let it go without any pain, that's a serious problem. That is not how a human body is meant to be. And I'm like, I don't have that as I started. And then you sprain things like behind your legs and your calves and your back. So starting to do all sorts of different kinds of weird, wonderful exercises that feel uncomfortable help as a starting point. And then you realize it's all connected. You work on fixing the whole instead of spot exercising. So that's been a big one. 
Very cool. All right. Are you doing a lot of stretching? Or how do you get supple like that? Like what kind of stretching are you doing?
I got something, I can't remember what it is called, but it's essentially a piece of molded plastic for my spine, which is like a kind of ragged plastic thing which cups your spine. When I started using it was very painful. And another one, which is like a kind of a half-pipe tape thing for your core. For anyone out there who does a lot of sitting at a desk, your core is almost definitely the central point of problem for a lot of things because it connects down through your hips and goes through your body. So it's very hard to hit, and it's very hard to stretch. Every night I'm doing maybe an hour to an hour and a half, which sounds a lot. But I've substituted out what I'd usually do, which is screen time, or Netflix, or YouTube. Anything with a feed, I massively avoid. The way I think of it is if you think of the way a horse eats with a feed bag, and they just attach a bag to his face. That's kind of what it's like when I'm consuming this content. Instead, I'll put a podcast on my headphones and I'll just go through the motions of a stretching routine. There's a guy on YouTube, who addresses his followers as "bodyweight warriors." It's a little cringe, but you get the picture. He's a gymnast. So practicing gymnastics stretches and movements have been very telling the most basic of poses, trembling and shaking like a leaf. And I think that it's been interesting to see just how unfit you can be if you don't practice and practice in a varied way.
It's interesting how unfit you can be if you don't practice and practice in a varied way.
You might want to check this out, it's a type of stretching called Resistance Flexibility. You need other people to help you with it because you can't do this on your own. But they help you to provide resistance as you stretch. Let's say it's a leg stretch, you know how you'll be laying on your back, someone will hold your one leg up, where you're going to push against that person as much as you can. And then they're going to stretch you out. Stretch out your glute and hamstring and so forth. But you've provided resistance ahead of time. So you end up stretching a lot more because you've done that. So there's an episode on Get Yourself Optimized where I interviewed Luther Cowden about this. It was fascinating. So check that out. And you might want to find a practitioner in that.
I love all that stuff. So that's been one of the biggest unlocks for me, I didn't realize so looking at the posterior chain, even things like blood flow that gets blocked through the posterior chain. So I was big into kettlebells for a long while, but I was just completely over developing parts of my body, which caused pretty serious issues. What I typically do is I'll go for a hot bath, which again, I put that into a thing that my grandmother would do, like get the candles, go and get the incense going. So a hot bath, I think the big plan for the next few years is to move to the coast and get somewhere that's got a garden on the beach. This is England, of course, so it's not warm. It's not a California kind of dream home. But I'd like to build a sauna because I respond very well to it. And I then go and stretch once I'm very overheated and very warm. And this is the kind of adult version of what I used to smoke a teeny, tiny bit of a herbal substance, which I wouldn't mention the name of, but it's legal in the Netherlands and it's legal in California. And that also helps because it's a bit of a pain reliever.
Are you talking about chamomile?
Right. Exactly. But I find that the more things that change your state, the worse. So trying to get just a baseline and just using what you've already got inside your brain in your body to that's very important. We touched on coffee earlier. Caffeine is a real serious joke and the way the coffee is composed and put together and what it does to your body is no joke. And I know this sounds like ridiculous melodrama, but it has such a powerful pill and it affects so many systems. I'm getting very interested in circadian rhythm and how that's affected as I started to reduce coffee consumption.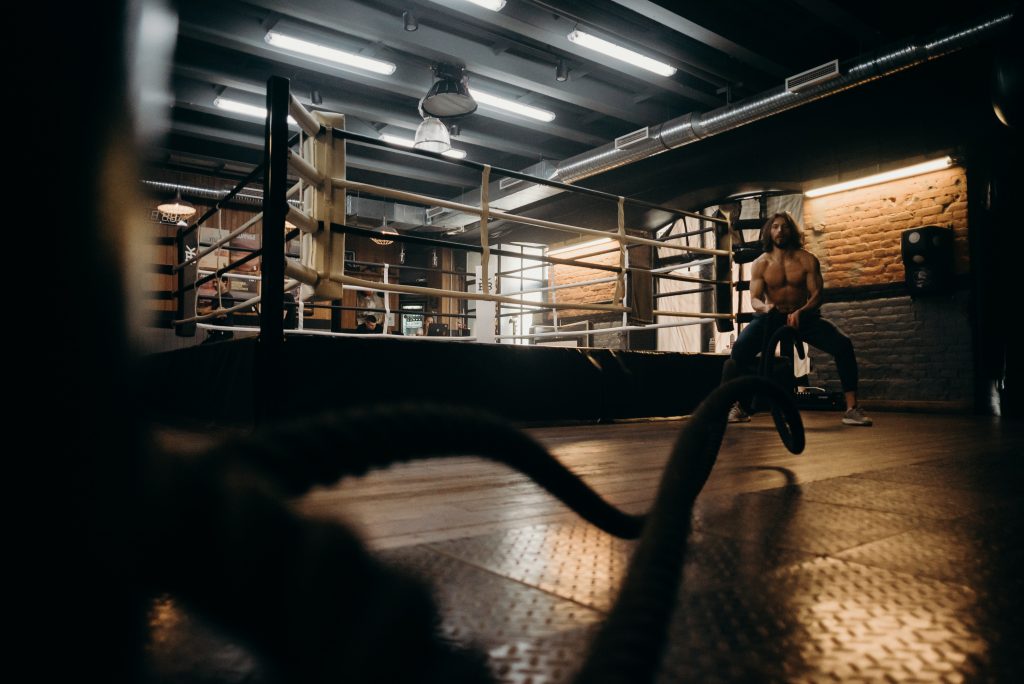 Everything got better from digestion to sleep to like obviously things like editability. If you think about the timing of coffee consumptions, typically first thing in the morning, you got high cortisol. And for the gentleman out there, there are some physiological signs that you've got lots of chemicals blasting through your body. So you don't need to add to that, you're already awake. And the thought of meeting that is kind of ridiculous for a healthy human being, should we be needing to stimulate ourselves with some sort of exogenous thing? I know it's only coffee, but minimizing that in a big way, and the type of macronutrients I take on in the morning, completely changing that profile as well. I was trying to do the kind of Dave Asprey view on things he's very fat-driven in his diet.
He is. And very coffee-driven. He's a client of mine, I don't know if you knew that.
I know it's only coffee but minimizing that affects the body in a big way.
I did not know that. He ranks very well, so congratulations. I tried that for a little while and found that the explosive energy that I needed wasn't there. And the lethargy was high even when I got past the ketosis thing and the keto flu that people talk about and taking plenty of salt supplements and all of that. I just didn't feel great on it. And so I've added a sweet potato in the evenings, and that works wonders. If I want anything sugary, so like a pre-workout, add dates. Although it's very dangerous for me to have dates in the house, I don't typically eat anything sweet. So I can only buy those little mini packets. If I buy a big master tray, I know that tray is going to be gone there that evening.
That's funny. Binge eating dates. That's great. Now you practice intermittent fasting, right? So you have an eight-hour eating window or a six-hour window? Like how long is that and how often do you follow this?
It's about six. And depending on how I feel, sometimes you'll just skip the entire day. I'm not particularly scientific with it, I can just go on how I'm feeling. Water and hydration are crucial to doing this properly. Most of the time when I feel hungry, I'm not hungry. I'm just very thirsty. And, if you're adding coffee into your diet, then that's a diuretic, which makes you want to drink more water. 
Alcohol is a diuretic too. So that's another thing to watch out for.
Yeah, in Scotland, that's not true. It's not a diuretic, it's a health elixir in scope. 
Agree.
Typically, by one o'clock, four eggs scrambled and cooked in butter. Then I'll wait until maybe about six o'clock, and I'll typically have a beef with baked broccoli or a salmon with big broccoli, depending on what I'm going to be doing physically, I'll add a sweet potato or some dates. That feels very plain and very spartan. I take a bunch of greens, powders, and a bunch of supplements as well. So that's one of the things that you should probably look at is the micronutrients intake and getting that up. But I am a type-A personality. So I'm very honored I need a directive to live by. 
It may sound like ridiculous melodrama, but coffee is such a powerful pill that affects so many systems—the circadian rhythm benefits from reduced coffee consumption.
Click To Tweet
So little things in my life, the way I think about things I've started to keep a commonplace book so any wisdom or knowledge or any values that I kind of decided that I want to live by, everything gets written down. It's this little box here, it's my commonplace box just with a bunch of punch cards in it. And it just helps you with your decision making and kind of living your life. It sounds a little extreme perhaps but it's helped me a lot from silly things like I'm about to move tomorrow, and I need to buy furniture. So in my head, "Am I gonna get a nice fancy Eames chair," and that's an 8000 pounds chair. That's a thoroughly ridiculous thing for someone to buy. And I am very big into minimalism and stoicism as well. This is not your values at all. Every pound every dollar spent in my money is a vote for your slavery or your freedom and the idea of being attracted to spending on that sort of lustful type things. It's a very slippery slope and you have to be very careful. I don't know how we got here, but.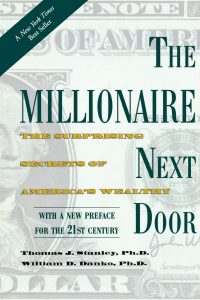 Well, that reminds me of many years ago, when I started my first business. I was in a group called TEC, The Executive Committee, and the chairman of it gave me a book called The Millionaire Next Door. And the key concept from that book is if you get the Rolex or you get the fancy suit, or you get the fancy car, you feel compelled to complete the puzzle. Because who's gonna wear a Rolex and cheap clothes? Who's gonna wear a nice suit and drive a beat-up junker of a car, right? And then it just goes on and on. It just bleeds through your whole life. The most successful, richest people in the world, many of them, would never tell you, you would never know that they're millionaires, multimillionaires, etc. because they don't show it. Like Sam Walton, founder of Walmart, would drive an old pickup truck, I think it was decades old. Because he just didn't care. Warren Buffett lives in the same home in Nebraska that he's lived in for decades, and it's not a mansion. I just think that's laudable.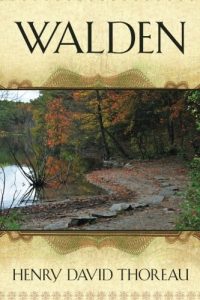 Yeah, I think so as well. I think if you're chasing after these ostentatious things, I think that's a sickness of your mind. And you need to seriously look at yourself and just take a minute. Derek Sivers said something amazing on a podcast. I think it was Tim Ferriss who asked him, "If you could put up a billboard anywhere in the world, what would it say?" And he said, "I put up the slogan next to a big shopping mall. 'It won't make you happy.'" And I love that as a concept. I've been reading Walden, by Thoreau, and it's about a man living in a cabin in the woods, and about how little a human needs. A friend of mine sent me a call over from, I can't remember the guy's name. It was one of the stoics and I'm gonna completely hash it up and paraphrase it, but essentially, it goes along the lines of, "And what we have now is too much. But what we've had every single century before now has been just enough." And I like to think of that and meditate on that.
Was it Marcus Aurelius?
Anyway, one of my core values, if anyone's ever seen Braveheart, it's freedom.
It was someone like that. It probably was Marcus Aurelius. So I think that's fascinating, but it doesn't stop you from being drawn to it. That's the interesting thing. So I had a big dialogue with myself. The battery of my watch stopped. And I said, "I'm making some money. I'm going to buy a Rolex Explorer." Then I caught myself. And I'm like, "Alright. So I write to think, it helps with cognition." So I said, "Why do you want this?: And then I just couldn't get the right answer. And so I started playing on what that feeling was. Anyway, one of my core values, if anyone's ever seen Braveheart, it's freedom. I'm not gonna do the whole speech.
Come on, come on, you gotta do it. I remember doing that at a Tony Robbins event. It was a Date with Destiny. And all the men got up and like, first the scene played. And there were thousands of us in the room. And then all the men stood up, and we just screamed at the top of our lungs, "Freedom!" The building shook and all the women that were in the room just swooned, and we're mesmerized. And then Tony had some of the women talk about the experience of it like, "Wow, it was so powerful. Oh my god, I'm speechless." And the idea is that when you're in your masculine as a man, and your partner, let's say is the opposite sex and she is in her feminine, that polarity creates all this electricity. It's just magical. So step into your full masculine if you're a masculine guy, and watch your woman swoon.
I don't know if you have an inner voice or an inner monologue playing a toll but a lot of the times, your inner man trying to make them swoon, the things that you say you're going to and you follow through with, is just as important. 
And you can also dream about that stuff. You can have lucid dreams and do workouts or paint paintings or whatever in your sleep and make huge breakthroughs and improve your musculature just by dreaming about working out. Yeah, that's a thing.
Do you have a technique?
Well, you got to listen to my episode with Charlie Morley. He's one of the top lucid dreaming experts. He's actually in the UK, so maybe you could get coaching from him. 
Charlie Morley. All right, that sounds excellent.
He is so cool.
I like all that sort of stuff. There's an element of truth to it. I'm very interested in psychology. When it comes to making promises and setting goals, one of the things I used to do is set an insane goal that was completely unachievable so that I would feel motivated to strive. But if you do that too much, and you let yourself down, or don't live up to your expectations, like every single time you break a promise to someone who's not you, that's bad. But every time you break a promise to yourself. It's like gambling addiction and that no one can see physiological signs of gambling addiction. It's the same with that as much less severe, but it's an insipid kind of chronic thing, then you wake up one day, and you're 60, and you're miserable and out of shape. And that's why because you've lied to yourself and painted a weird narrative around it.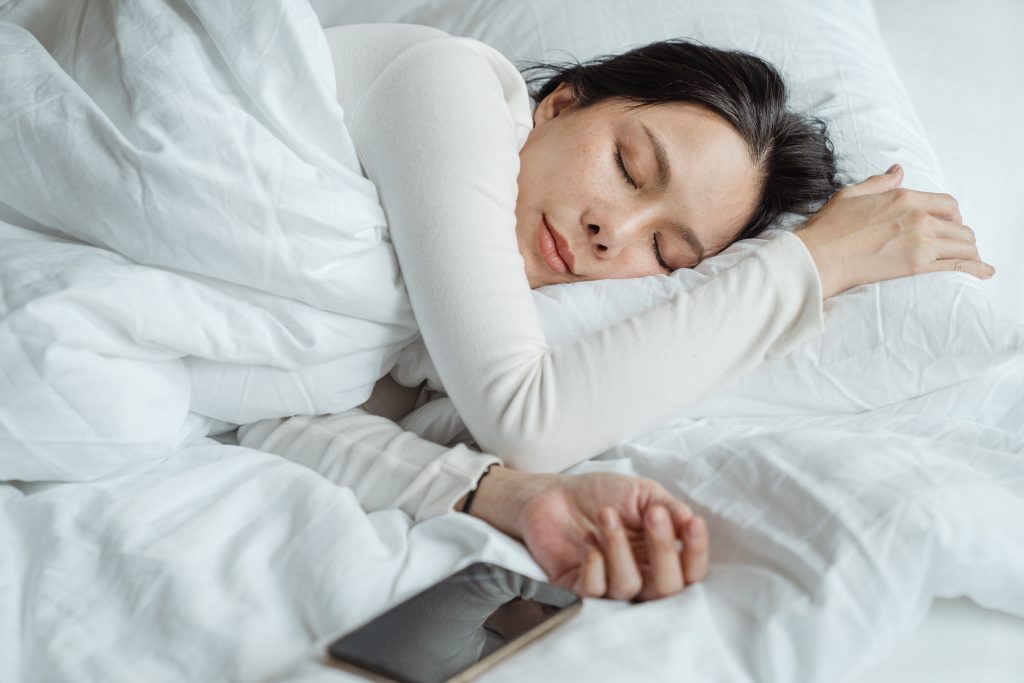 Now, something you said a few minutes ago, got me thinking when you say, "You're right to think." And that reminded me of this technique I learned about eight years ago called non-dominant handwriting. Have you heard of this?
No, is that when you don't dress in a latex catsuit, right? 
That's a different thing. We'll talk about that later. But the non-dominant handwriting technique is where you access your right brain because the verbal centers in the left brain and all of our kind of logic and linear thinking and so forth is happening over in the left. The left for very straight edge sort of thinking, whereas the right brain, which commands the left side of the body, so many of us are right-handed? 
I am. My sister's both. We have a video of her as a kid with coloring pens in both hands and colored them at the same time. But the skill system knocked over and forced her to do right-handed. I wonder what would happen if we let that flourish in terms of brain development?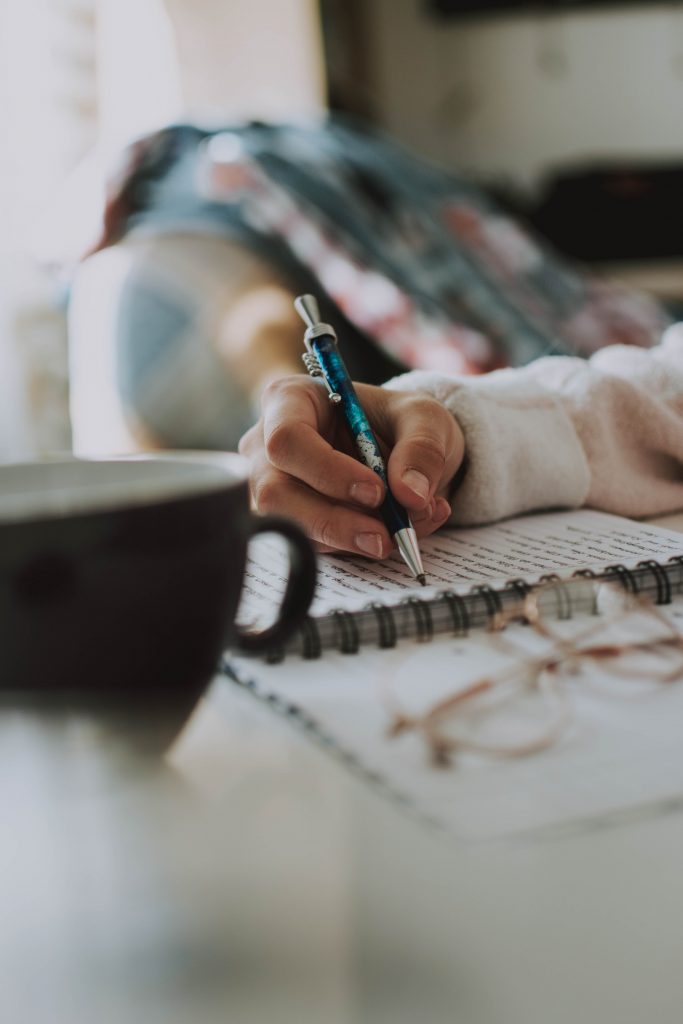 Yeah, interesting. Okay, so this idea of using your non-dominant hand, so it works for left-handed people, too, they just would use the right hand. But the idea is how do you access your right brain, your right hemisphere, and have it chime in on your problem-solving sessions or your to-do list or your kind of strategic planning and daily prioritizing and everything. So this is how you do it, you just kind of breathe with the intention of relaxing and calling on your right hemisphere. You close your eyes, you hold the pen in your left hand if you're right-handed, and you squeeze it, kind of think about resetting things, like you hit the reset button on your computer. And then open your eyes and start writing, don't worry about it being messy or anything that's not the point, and just have the intention of your right hemisphere chiming in on whatever it is. And if you hear your internal voice, that's your left hemisphere because that's where the verbal centers are. So just quiet that down and just start writing and see what happens. 
We did this exercise, William Donius is the guy who taught this and he had us come up with our Totem animal. First, write it normally, right? So I had written down a zebra. They're pretty cool, they're very distinctive, memorable, I think they're kind of badass. Well, then I switched to my right hemisphere, and my left hand did this exercise and I ended up writing a humpback whale or maybe it was a blue whale. It was a whale. It was one of the others. Like, wow, how different from a zebra is that? And then when I thought about it, like no actually, it resonates way more. I'm a humpback whale. I'm not a zebra. I mean, my ego likes to think of me as a zebra but I'm a humpback whale. And I found that very powerful, like I accessed something that I don't normally have immediate access to. And then I worked on that and I became more intentional and more thoughtful, aware, like I'm aware of my awareness more than I had been in previous years, and I keep working on it. It's a cool exercise, you should try it.
I like that a lot that you said, "I'm aware that I'm aware," that's a huge part of starting to understand things and put them together. I've never been a big meditator or into mindfulness or anything like that but that is one of the key things that I realized very early on is being able to just view thoughts and feelings as they come around and stop labeling them. There's a lot of monetarily stuff we talked about actually. Stop with the labels, it's just as it's not good, it's not bad it just as and trying to practice that and love it has been quite an interesting journey. As I was going through this kind of like really ramping up with the reading to learn a little bit more. I got frustrated with it because I wasn't putting any of it into practice whatsoever in this kind of moment happening. I'm like, "What's the point of all this?" "Am I doing it so I can quote things and sound smart at dinner parties? Am I doing it because I want to fill up a bookshelf?" It's like, "What am I doing this for? Is this ego-driven?" And then I realized it was, I'm like, "Aha!" So we need to start putting–I'll constantly talk about maxims and frameworks and things like that. Like, I'm interested in creating your own set of first principles as things to live by. Although it sounds quite basic, you don't get taught that in school, you don't get taught by parents, if you're very lucky, that can be taught by parents, but it's highly unlikely. I think it's very important to cultivate your brain as you can move through life. I think you should build up as much wisdom as possible, then start putting it back out into the world.
Lying to yourself and painting a weird narrative around it can do more harm than good. Set your standards high, but be aware of your limitations too as you try to surpass them.
Click To Tweet
So what would be a good first principle for our listeners who might have a child or children to teach that child?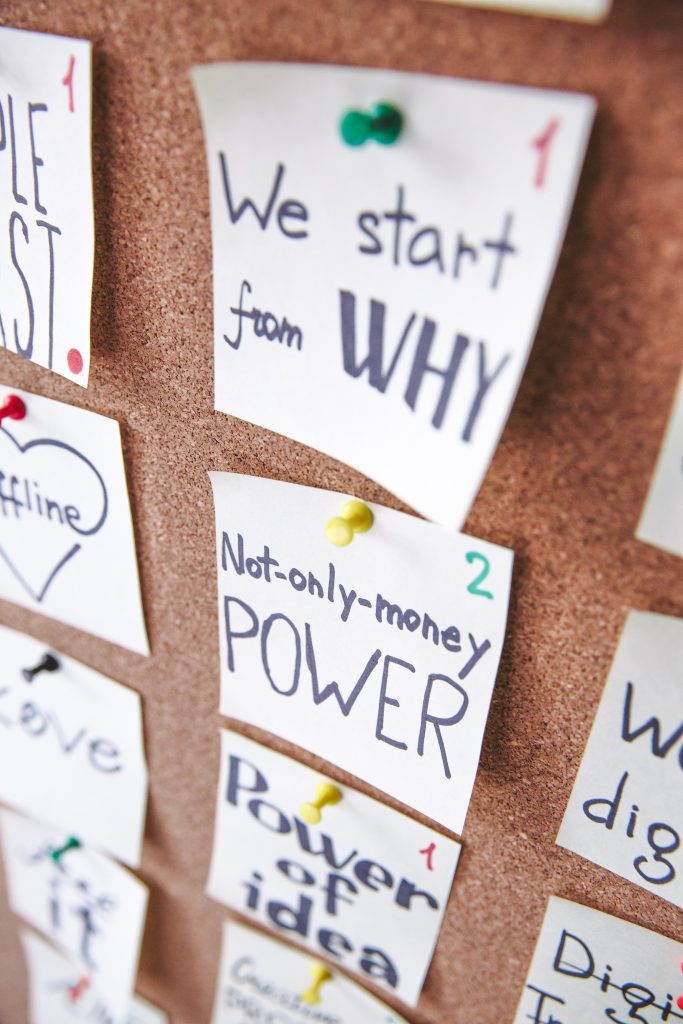 Decide what you care about early and understand why. So I'm not a big fan of this Simon Sinek's Why. Ask yourself why three times. If you're working in the pen factory, it's very hard to get the why, what's the purpose of working in the pen factory? So there is no purpose. It's to make money to feed people, but there's some value there. So understand what you like and what you think is important in the world. And start to softly exercise that. And don't think that exercising what you believe should be done as big, gratuitous, firework, leading events. It's a practice, it's like the compound interest that if you see opportunities to do it, when it's easy, when it's hard, you're never going to do it. So just keep that in mind. How you think, and how you act are very different things and you don't connect the dots by one day, seeing something that creates moral outrage and then you make some big martyr level gesture to the world. That's not how that works. You do it in very small increments until one day you become it. 
So that's what I would say I'm really into the 1.01 to the power of 365. I like that as a concept. In my first ever job, my manager sat me down and drew a roller coaster. He said, "Ross, this is you. You're either up or you're down. You're either great or you're terrible." And he drew a line through and he's like, "I need you to be that." And my ego at the time, I was like, "Well, if you don't put up with me when I'm at my worst, you'll know my greatness," which is a classic thing for someone in their early 20s to say and think. I would also advise to stop thinking like that and instead think of it as gradual UpTechs look at the S&P 500 over the last 100 years. Think of that as your trajectory; a smooth upward movement. It's not Bitcoin, you're not a big spiky up and down like building crash individual. Life doesn't work like that, so just be very aware that it's gonna take time and you need to practice.
Yeah, don't treat your life like you're a day trader.
Yes, that's a lovely concise thought. That's going into the commonplace box. Fantastic.
Thank you. Amazing. Okay. Now whatever happened with the chair situation? So you're moving tomorrow and you're not getting the expensive chair or are you?
No, God, no. I'm not getting the expensive chair. And the reason being and again back to Marcus Aurelius. He liked to look at it as water. I think it's Tyrian purple, the very expensive dye that used to be put in royalties, cloaks, and things like that. And he got all these fancy buying coats and all of that, and he's like, "Listen, this wine that I'm drinking is just old grapes. This food that I'm eating is just a dead animal. And this cloak that I'm weaning, this animal here, died with fresh blood." And when you start seeing that to yourself, you look at things in a fundamentally different way. 
In Walden, as well, I got a chapter where he talks about the things that he owns. And he said, he has three chairs, he has one for himself, two for company, and three for society. And that was like a beautiful, beautiful piece of writing. So I decided against the fancy Eames chair because instead of putting that money into something which would create personal slavery in multiple ways. Because like you were saying earlier where you have to start putting all the other pieces together. You can't wear a Rolex and not have a fancy car. You label yourself and put yourself in a pigeonhole which you need to live up to, for yourself to keep your narrative going, and certainly a dangerous, dangerous place to be. So I put it in an investment instead, so I got the feeling of spending money and being lavish, but it went into something that will make me money. 
Oh, Bitcoin.
No, not Bitcoin. I'm not a Bitcoin guy. I used to have a client, I can't say who they are, but they were a stocks and shares trading company. And we got to see all their analytics, and spoiler alert, there's a reason why they're a 50-50 company, it's because no one wins. Day trading is gambling with a suit on. So just be careful with that sort of stuff. I'm sure there are smart ways to do it. But unless you're wanting to invest your life in it, and you get high-risk tolerance, probably stay away from it. So I ended up not getting the chair.
So how are you going to look after your health while you're sitting? Because I'm sure you must sit a lot being at the computer unless you're doing a standing chair or a standing desk thing.
Well, I've got one. It's an absolute joy.
Oh, yes, you do have an adjustable standing desk. Isn't that fancy? Yeah. I have one too, but it's not here. It's back in LA, in storage right now. So yeah, I have to sit a lot in this chair. And it's not a fancy chair. But I do have this little biohack I think it costs like $1. It's a cylinder of Styrofoam. I think it's four inches in diameter. And you just put it behind your lower back. And that's amazing. You do that for maybe 5-10 whatever minutes. Take it out when you feel like you had enough of it and then just put it back in every so often and do it throughout the day. It helps.
Yeah, I like that a lot. The foam rolling as well. I have a lacrosse ball which I just jam into my glutes so if my neighbors can hear through my walls, they must think I'm up to all sorts of crazy stuff because I'm not silent when I'm doing those stretches. If I have a sore spot, I exclaim it to the world. On the chair thing, I decided to go to a secondhand furniture store, it's a warehouse near where I live. And I went in there and I got something for 70 pounds, so like $100 which is not junk by the side of the road, but it's certainly not fancy designer stuff and I want to cultivate that a lot more. 
Learning how to unlearn and living below your means are two critical principles. Labeling and putting yourself in a pigeonhole that you need to live up to keep your narrative going is a dangerous place to be.
Click To Tweet
I sold a lot of the things that I own. I started doing things like taking plugs out of things and putting them in drawers. So the item is still here. So the television was still there, the screen was still there, the laptop, the iPad, whatever it was, was still there. But, if I wanted it, I had to want it. And then you find, I don't want any of this but it's there. There's a sensei, he's recently seen a limestone that was on his desk as a paperweight. And he said, "It's just another thing to dust around." So as he thought that, he picked it up and he threw it out the window. So I think I've done okay, there. I think I've lived up to my values. But God, it was exhausting getting to that point. I think most normal humans would just think "No, I shouldn't' be ostentatious and just move on." But having that value system helps make those decisions.
Habit has three components. It has the prompt, and the habit, and then the reward.
Yeah, well, it's removing the trigger or the prompt. Because a habit has three components. It has the prompt, and the habit, and then the reward. So let's say that you have this habit of watching Netflix, bingeing on Netflix, you have your remote by the sofa. Every time you go sit on the sofa, you reach for the remote, you turn on the TV, and you start watching Netflix. So that's the prompt, sit on the couch, grab the remote. And you get the reward: the dopamine fix. So what you do is you take the remote, you put it in the bedroom, in a drawer, or maybe even in the trunk of the car or the boot of the car. I got to translate for you. And then you have to go get it if you want to watch Netflix, so you've removed the prompt, and maybe put a different thing there instead. So instead of a remote control, maybe a book that you're enjoying, Marcus Aurelius or something, right? So that is how you kind of scramble and rewrite these patterns, these well-worn habits in your brain.
One of the habits I was very scared about was the feeling of wanting to touch my phone. So I told you at the start, I lock it in my desk drawer, I typically don't touch it for as long as humanly possible. And the nervous twitches–try it, if you're someone listening to this, who uses your phone quite a lot. Just put it in a drawer, see how you feel. I guarantee you'll feel uneasy and anxious. And if something's missing, no one needs to talk to you right now. People rarely need to talk to you about anything. It's just self-soothing. And that's a real problem if you're using this thing to kind of soothe yourself. That's dangerous because then I think it changes the shape and formation of our brain and how we consume information. I think it's modern-day smoking.
I agree with you. Yeah, I've severely limited my phone usage. I deleted Facebook from my phone, On my iPhone, on the iOS, you can set a limit for how much time on certain apps and certain websites. So I could still go to Facebook.com on the Safari browser, but it would have a  time limit of five minutes. So five minutes per day. People don't thrive by spending lots of time on Facebook, it is a depressant. It's not healthy. And studies have shown this. Did you see the Social Dilemma movie on Netflix?
Yeah, and I was riveted by it and I felt every second of it. So yes, I think that's a serious problem we're going to find out in the next 10 or 20 years. Just a little hint for anyone out there. I highly recommend a factory reset on your phone and just make it completely black so absolutely nothing on there. So when you do pick up and look at it it's not interesting and that's a huge pattern interrupt. Changing where your apps are or deleting them all. So I stupidly factory reset it and all my pictures and all that went away. But now that there's no reason to touch this unless I need to physically phone someone or to authenticate into a website. That helps.
Yeah, well here's another trick is triple-click. So I have a lot of categories on my phone, but I triple-click to go to grayscale mode. See now I'm in grayscale. You stay in grayscale mode then it's not very entertaining or anything, and you're going to use it less. But it's only a triple-click away to get the full color back so that if you need to edit an image for uploading to Instagram, you can still do that.
That's a good one.
Yep. I learned that from Tristan Harris, the guy who founded the Center for Humane Technology. He used to work at Google or Facebook, I forget which, and he was part of the evil empire that tried to get us hooked on technology. And then he saw the error in his employers' ways and quit and started a nonprofit. Anyway. So I know we're about out of time. We didn't even really talk much about building a business. But it's all related, though. Because if you don't have a strong foundation for your health, and your vitality and energy, you don't protect your energy. How viable and sustainable is a business that you build.
And it's directly correlated, your health and your energy and just making sure that you guard that. One of the first things to do is guard your time. So for anyone out there who's feeling overwhelmed or a bit stressed, go to your calendar for next week. And just pull out of the office between 8 AM and 12 noon, Monday through Friday, and get your phone, kill notifications between eight and 12, and just do that. And for the first week, people get annoyed because you're not answering them or emailing them or something like that. But then you train them not to expect you to talk to them. 
We instituted something at TP Media called Library Errors, where there's no comms and chatter or anything like that. It's good, deep work. And then an afternoon after you've had lunch, and you're feeling sleepy, talk to as many people as you like, we schedule things for six hours a day, I think if I can get three good hours at someone in the morning and three good hours in the afternoon, that is pretty optimal. And I think any employer doing planning or trying to get more out of their team, the secret is not to add more, it's to take it away. So that's why we do four-day workweeks, and we do six-hour days and a lot of people, especially American listeners, who are perhaps workaholics or culture of hardcore work, be super careful with that because even though you're sitting at a desk does not mean you're doing anything.
Yeah, you can get more done if you're in a flow state in one day than you would in an entire week. Just in your regular beta brainwave patterns. Yep. For sure. Do you want to do like a minute or two of kind of a lightning round? Are you game for that? 
Sure. That'd be fun. I love that stuff.
I'll give you a topic and you just give me a quick answer. I'll give you my quick answer as well. And then we'll move on to the next topic. Ready? All right. 
Okay.
Here we go. Your favorite supplement?
Vitamin D.
Well, that's a good one. 
Do you want an explanation? Is that too quick?
No, that's fine. We gotta move fast if we're going to do a lightning round. So vitamin D, which is a great protectant and it's very helpful for COVID resilience. So that's great. Mine is EpiCor which helps me not get sick. Really good. So those are great. Okay, moving on to what's your favorite metric to track? Like body health, biohacking type metric to track.
It's not a metric, when I look back at my rating, if I see themes popping up, I just look for themes, I don't typically look at hard metrics. I try to wait for a little while. I did that daily, that was a mistake because muscle and fat were different amounts. But why I like to do it is just I like to track time actually, I'm addicted to time. So time boxing 30 minutes, 45 minutes, 15 minutes, etc. So that's why I track my time. 
Okay. HRV for me, heart rate variability.
Oh yeah, I love it.
Okay, next. What's Your favorite quantified self-measurement that–this is similar, but I'm not going to let you get away with a vague answer. I want an actual metric. What's your favorite thing that you track with quantified self-perspective and with what device?
Box stretch centimeters with a ruler. And what I mean by that is when you sit down and you attempt to touch past your toes, that's quite a good indicator of overall flexibility if you're able to add centimeters to that. So anything that would connect us to ancestry when it comes to physicality.
Okay, great. And for me, I use the Oura Ring. And I'll track HRV, as I said, but also track my sleep score, and deep sleep, and REM sleep, in particular, I'll look at in terms of the number of hours or minutes that I got and then the overall sleep score. All right, cool. Last one favorite book, nonfiction.
Oh, that's so hard. Favorite nonfiction would be because I'm bringing the moment would be Marcus Aurelius, but that's just recency bias. I'm going to cheat and throw in Ralph Waldo Emerson's essay, Self-Reliance. It's not a book, but that's a great one.
Okay. So for me, I've got a lot of favorites, but I'll use Freakonomics. That's a fun one. Favorite fiction book and this is where we'll stop.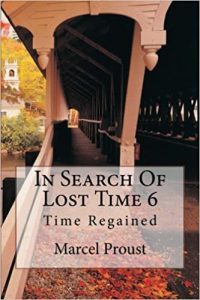 Favorite fiction book, In Search of Lost Time. 
Okay. For me, it's The Diamond Age: A Young Lady's Illustrated Primer which is a science fiction book about the coming age of nanotechnology and the near future of the next 20-30 years. And it's by Neal Stephenson, who also wrote Snow Crash and other amazing sci-fi books. It will get you thinking about what's coming down the pike with not just AI but also molecular nanotechnology and how incredibly different of a world we're going to be living in, in just 10 or 20 years. Like it's going to be more like a Star Trek show than it's going to be like our regular existence currently. Pretty cool.
Can't wait.
All right, well, this was fun. This was unexpected. So how do we end this? Let's leave our listeners with a resource that they can consume on your site or somehow that you can offer them. And I have a feeling I know it's going to be, something with two Cs in it. And then also, what is your agency's website if they wanted to work with you?
I'm gonna throw you a curveball and say don't look up any of my stuff because there are considerably better things out there to be spending your time on.
Oh, come on.
I know. I will. Okay, but thoushaltnotcovetlogicalfallacy.com. Great place to start if you're into the scientific and the Socratic method, like have a look at that. I have a weekly web show called the Canonical Chronicle, which we call the meme infused SEO news, where we try and deliver you updates and keep you laughing. that's available at canonicalchronicle.com.
Awesome. And then the Type A Media agency website?
Yeah, typeamedia.net. I like to tell people just Google us because if we don't show up, then we're not very good at SEO.
That's awesome. All right. Well, thank you so much, Ross. This was a lot of fun, and very enlightening. I'm sure that our listeners have some inspiring tips for improving their health, their longevity, their happiness, their awareness, and their business. So thank you for that.
Thank you. It's been a pleasure.
Important Links
Your Checklist of Actions to Take
Get some good quality sleep. Sleeping six to eight hours a day isn't as healthy as it seems if I'm not doing it correctly. Time of day, noise reduction, environment, even the type of mattress can affect my sleep quality.

Exercise smartly and not haphazardly. Aimlessly working out may not produce the best results. Sometimes it can even be dangerous. Learn what type of exercise is best for my health status and body type.  

Learn more about lucid dreams. Lucid dreams may potentially be an aid to one's awakening. Being aware of what I do in my dreams can help reduce anxiety and improve critical thinking and creativity. 

Find out whether I have Irlen Syndrome. It is a condition where a person's brain becomes overactive when exposed to specific wavelengths of light. It's why sometimes it's tiring to read for a more extended time.

Check whether the Egoscue Method is something that can help me in terms of treating chronic pain. It is a safe, effective, and permanent relief without the need for prescription painkillers or invasive surgery.

Determine my masculine and feminine energies so I can match my significant other's vibrations. Understanding this can help strengthen and improve my partner and I's intimate feelings toward each other. 

Avoid sugar at all costs. Be mindful of what I eat and stick to natural, healthy, and organic produce. Eating processed food remarkably affects the hormones.

Make use of productivity hacks to accomplish my tasks more efficiently. Doing too much busywork without an end goal in mind is aimlessly completing tasks without minding the results. 

Become financially independent. Keep looking for ways to improve how I save and invest my money. It's always better to have multiple streams of income and a good backup for the rainy days.

Check out Ross Tavendale's company, Type A Media, to learn more about his mission in helping clients drive operational efficiency and gain results faster.
About Ross Tavendale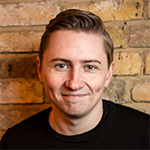 Ross originally cut his teeth at a big box agency, working with some of the biggest sites in the world from the Royal Bank of Scotland to Tripadvisor. Now the managing director at Type A Media, Ross spends his time researching new SEO practices and business processes to help drive operational efficiency and gain results faster for his clients. He is a regular on the SEO circuit having spoken at Brighton SEO and Ungagged as well as countless meetups and business events. He is also a keen content creator, hosting SEMrush webinars, providing expert comment on industry blogs as well as hosting a weekly SEO show called the Canonical Chronicle.