Stripping down your services and honing in on your niche is a great strategy for so many reasons. It can really help you stand out in a crowded online space and boost your revenue while allowing you to get in your zone and focus on the work you excel at.
My guest on today's show is Gert Mellak. He runs SEOLeverage.com, an SEO platform that helps online course creators utilize search marketing to fuel their business growth. Gert and I know each other through James Schramko and his mastermind that we both joined, Silver Circle. In this episode, we talk about our shared passion for being in a mastermind of accomplished individuals because it's like playing tennis with someone who is really great—it helps you up your game. We dive into SEO, discussing the importance of using best-in-class SEO tools to obtain hard data rather than basing decisions solely on generic best practices. If you're curious about which SEO tools are most effective and how to utilize cutting-edge AI tools like SEOWind, Surfer SEO, and Jasper to pull ahead of your competition, this episode is chock full of valuable nuggets. So now, without further ado, on with the show!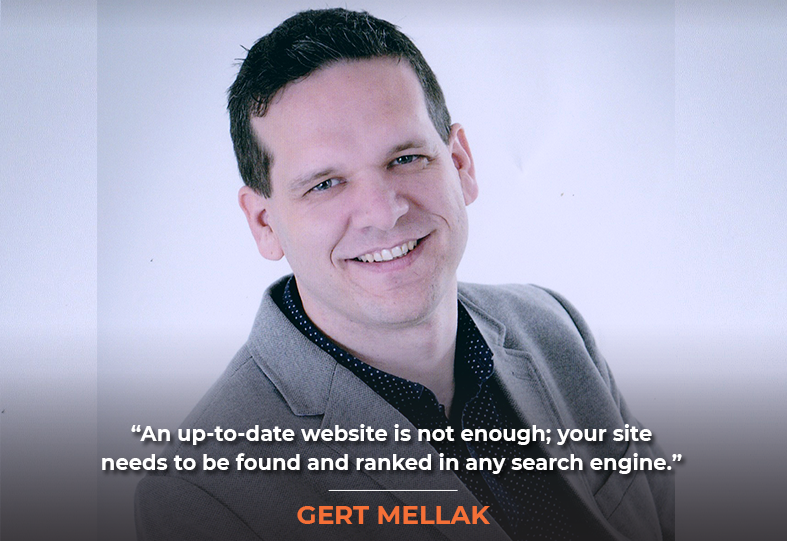 In This Episode
Gert, it's so great to have you on the show.
Thank you so much for having me, Stephan. It's an honor to be here. 
We know each other through a mutual friend, James. James has been on this podcast, James Schramko, and we've both been in James's mastermind, Silver Circle. I would love to start by asking if you could share your story about how you got to meet James and join Silver Circle. For me, James has been transformational in my business and my life. So I'd love to hear your story about James and what he's done for you. 
It's absolutely a pleasure to share this because he's had a big impact with his coaching and guidance over the years. I started as a freelance web developer years ago. I started building some websites and found that having one was not enough. You need to be found. You need to be ranking somewhere. So then started with SEO but was dabbling in many different things, from lead generation to social ads to Google ads, obviously on video marketing.
We pretty much did all kinds of things the local business requested in our area. We did everything, software development, all those things. I remember the first time I heard James. This was on a podcast, and he was a guest. 
He talked about how it's interesting when you strip down to as few services, and you get really specialized. It makes sense not to offer tons of things. That was, at the moment, maybe it was a Friday when I sent a quote for a software product in a software language, and in a programming language, I didn't even dominate.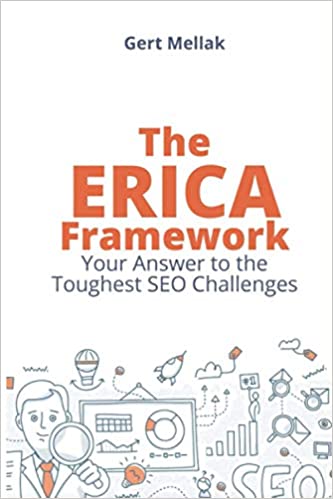 I just sent a quote and started it over the weekend to offer and edit the website on Monday to have an additional service. I thought this was a really good idea, which was a very contrarian approach back then. 
I was like, "maybe there's something I'm missing," because I was working 60–70 hours a week doing all kinds of things. My team was very, very small back then. We now have 30 people on the team. We have, I think, two teams: one for accounting and one helping me out here and there a little bit. This was just like the right advice at the right time. 
I joined what was called a Super Fast Business, which was like a private forum membership. Now it's called jamesschramko.com. I started getting some advice, which was heading in the right direction. 
One of the pieces of advice was stripping down services. I started taking things off the website and not offering them anymore. I started getting rid of some clients where I said it was just this particular client doing this. It's not everybody needs this service. So we started stripping down and ultimately stuck with only a handful of things. Among them was SEO.
Then we continued for a few years, and SEO was the only thing that continued to grow where we felt we could provide the best value. We started to tier this at some point with the software development. 
Now we are in a situation where we have a platform developed, where we help course creators get into SEO. This was also when we partnered up with James at some point, went into Silver Circle, and got more attention on specific growth pointed to this way.
Are you in other masterminds, or are you just focused early on getting the coaching and the community from James?
No, we are also part of other masterminds. It's your masterminds we are part of— a software mastermind to build our software as a Software as a Service (SaaS) with the service platform. These days we have a software layer but can also provide the service. 
In my personal experience, it has worked well when I have a little handholding for a new thing I want to build out. This is a little bit of a personal experience I can share. 
I know people out there go after it and get things done. I always like to have a structure that gets me in the right direction, and then I can flourish. I can develop there, and I can do my things. But it's a much faster way if you have somebody there that has already done this before and has already been there. They already have built, and sold software, or they already have built and created an agency, or they already have done some other SEO experiments that you haven't done. 
This all brings you a lot of advantages when it comes to speed of execution, speed of getting into a new field or getting deep in a particular virtual belief. So what's your experience with masterminds? 
Oh, I love them. They've been game-changing for me. I'm usually five or six masterminds at a time. It's a lot. I don't recommend it to everybody. 
It is. 
But you also don't have to attend everything. You don't have to partake in every training or attend every event or every virtual meetup. It's just whatever you're drawn to, whatever you feel intuitive, you need to be at that particular thing, then follow your intuition. You don't have to do everything.
Content is used as a constant ranking factor. Links lend credibility as any site can produce unverifiable content.
Click To Tweet
I very often compare this with the gym. You can do it on your own. If you're able to have the consistency, know how to work out, what weight, what diet, et cetera, you can get a personal trainer to help you on this journey and probably get better and faster results. 
This is where I was like, "Okay, at least I have a personal trainer for a few months, and I can do this on my own," but you get a very fast start. I agree it can get a lot. You need to be selective if you have five or six mastermind calls every week.
A mastermind may only be once a month or a few times a year get-together. It depends on what you can take on bandwidth-wise and what you're trying to accomplish. 
I'm curious about the SEO Mastermind. Which mastermind is it, and what are you trying to accomplish there?
I'm part of this IMT Mastermind. IMT Group, if you want to call it like that. For me, it's really important. We run our own SEO test, and we have our experiments. It's interesting when you have a scale where you can say, "Okay, what are others doing? What results are others getting with their experiments?" Learn something. You can only test so much at a given time in a safe space, so definitely, it's this leverage. It's interesting to be able to ask peers about their experiences. 
I was talking to a few SEOs about image search in case they have discovered it. There's only so much, in my experience, you can do with image search, but it's interesting to bounce this off with other experienced SEOs. For example: What have they experienced? How can we best focus on a particular field of SEO? 
It's always interesting to benchmark yourself against peers and say am I missing out? Have they discovered anything that could be helpful for my clients and vice-versa? Very often also, we have something to share. We have something to say regarding conversion tracking, for example, when it comes to user experience, we have a lot of work done there, so it's really interesting to share this. 
We have been using Link Research Tools for a long time for backlink analysis. But if you want to do a backlink audit, use Majestic.
When you're testing SEO, what tests are you conducting? Elaborate a bit more on that. 
We have two kinds of tests here that we run. First, we have our own testing sites where we try to do single variable tests. Together, there are some things we want to check if it's still valid. Does it still work? Is this something that Google might say we tested? Can it just be confirmed with data? We only believe so much of what Google tells us. Some things I want to test.
Then we also do A/B testing with client sites where we may pick a sample of their URLs. For example, if there's a client with 500 blog posts, we might pick 5 or 10 and make a change. We have our tracking software to see if this change positively impacts the sample versus the other URLs. Can we repeat this? Can we consistently say that this is a good idea to go down that route? 
Clients often come to us when they have really good SEO success because they started early. They had little competition, but over time, a lot of this initial traction got lost, but they kept following this process from 10 years ago. 
This is where I say, "Look. A few posts are still doing well. We will not change everything drastically, but let's pick a sample of those URLs that used to do well but don't anymore, try something, and see if we can prove with data that this is a good idea." 
Then even very reluctant clients say, "Look, I don't want to change anything. My website is as perfect as they are." Once you can show them with data that they can suddenly get an easy 30%, 40%, or 50% plus change in the way they present content on the site, for example, even they are then happy to accept that there might be a different way in the last 10 years to do SEO. They might need to shift gears and be more open to change.
Are you using off-the-shelf SEO software, or is it primarily your own platform that you've developed? 
We use both. Obviously, we have a series of SEO tools, but then we develop our own version of a few of those, especially regarding testing. We have our own software for analyzing data, where to go down for better conversions, et cetera. 
I'm really not happy with Google Analytics, for example. It's a great tool. But I think it's really bad at presenting content in an actionable way. We build our little dashboard around it to grab interesting KPIs for clients and present them in a user-friendly way so they can easily see what goes up and what goes down.
With Google Analytics, it's hard to figure out which of your 500 articles have been on the download stream in the last few months. It's not easy to figure this out. You either click your reports with some data studio hacks, have some virtual assistant (VA) who doesn't have much to do to put this together or have software that does the number crunching for you.
What are you using to track as far software off-the-shelf or services off-the-shelf? Are you using Semrush and Ahrefs?
Predominantly, we are using Semrush and Ahrefs together. At some point, we found out that our entire agency tended towards Ahrefs. For me, they are like Nikon and Canon, as a little bit of an overall brand game, in my opinion.
I attend to my clients. I don't care what they use as long as they have some sort of tool they know how to use and how to get the information out. We use Ahrefs. We have been using Link Research Tools for a long time for backlink analysis. I think there's little competition out there. If you want to do a backlink audit, use Majestic. 
We use a lot of content now, content creation, obviously. Comparing existing content to what's ranking out there is always interesting. We use server SEO in links and these kinds of tools. Those are probably the ones we use the most, and then they're like many smaller tools we use here and there where it makes sense.
What is your favorite tool inside Ahrefs, for example?
What I tend to use a lot are the top pages. The top pages show where the traffic comes from to a particular website. Especially when I get on a call with someone who wants to get an opinion, we do those free action plans where I tell them a few things about how they could get started with the SEO. 
It's very interesting for me to take this out. I remember a particular story. There was a man who had just bought a website. He started to get into the website flipping game. He just spent $20,000 on a website. This was about barbecues. I think it was an affiliate site. I opened up these top pages in Ahrefs, and they said, "look, your traffic depends on the home page."
The top pages tool in Ahrefs show where the traffic comes from to a particular website.
He got 90-something percent of the traffic to his homepage, and I think two weeks later—we hadn't even finished the audit yet—he dropped 80% because there was a core update. Google said, "Look, this site doesn't add any value. I totally agree, and I told him before. It's very interesting to drill down a bit where the traffic comes from.
We have a lot of clients who take their overall traffic in Google Analytics. When they come to us and say, "Look, I ask for this." They say, "There's a lot of traffic on my site." Then we break it down and say, "How much of this traffic is really organic?" Meaning coming from non-paid Google search results or clicks.
Then we have this organic segment that tells us how much traffic comes from there, but we still don't know how much of this traffic is branded. How much of this traffic comes from people typing in your brand name into Google and then clicking on the Google result coming to your site?
Until you drill down into the data, you don't know much, in my experience. This is what we try to establish. This is where we build a branded and non-branded tool in our platform, where it just says, "Look, to get an idea of 70% branded traffic or 10% branded traffic is a big difference when it comes to evaluating how well your SEO efforts are going."
In Ahrefs, there are so many different tools. It's a little overwhelming to some people, and it can be confusing. For example, you mentioned top pages, but there are also best buy links, which give you a different list of pages on the site. Some folks are confused. They're not sure what the use cases are for each tool in Ahrefs. 
Could differentiate for our listeners why they might go into best buy links and see which pages are getting the most links versus the top pages, which are the pages getting the most traffic.
Differentiating, do you mean for whom this might be interesting? 
Yeah. What examples of insights or actions can be taken from each of those two reports?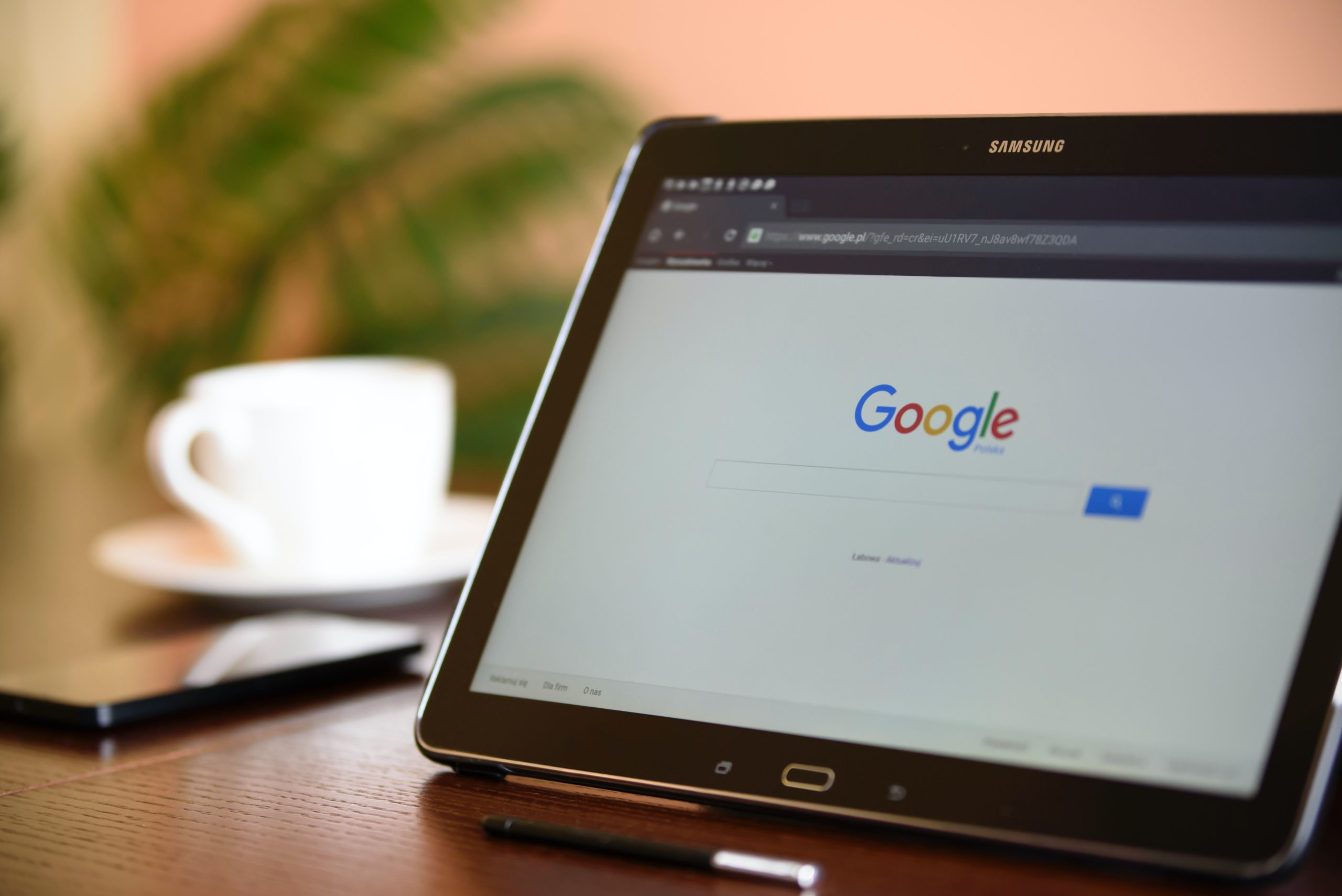 For example, top pages are really for us initially before I have access to the data of a website. It already tells me that we have an overdependence on a certain article. Sometimes, clients get tons of traffic to an article that might not even drive the right traffic or people into their funnel, so we want to know if we need to build more traffic pillars below their strategy. 
For example, best buy links are interesting to see if there is potential for internal linking. If you get a lot of links to choose particular pages because they went viral and got a lot of traction, then you take out these pages. You're not leveraging the potential if it's not used for internal linking. 
Here you could use, or you can also identify topics that naturally attract more links than others. Then, if this topic resonates with your audience, you should circle this. This is one of the main reasons we built the platform for our clients, to make sure they can circle around what's working well. 
This is, for example, based on the topics, but it's also then based on conversions. There will be only a handful of articles on an average site that convert really well and bring people in. This is their first article. They see the landing page or the entry point, as we call it, very often, and then people are ready to take action. 
It will only be a handful, but you want to identify them. Do you want to see what topics they are about, what mindset search users have when they come through those pages, and can I do more? Can I target more about this from different angles?
When you talk about SEO, you also talk about social media. There's room for combining different traffic channels.
I like what you are putting out, for example, because you often work across platforms. When you talk about SEO, you also talk about social media. There's room for combining different traffic channels. 
This is also what we see when we look at these topics that resonate well with organic search traffic. Why don't you pick up this intel that we have here, translate this to social media, and start talking about those things? Apparently, this resonates with people at the right spot to take action and take the next step. Whereas if we talk about what we think is interesting versus what might catch people at the right moment, it's a very different game. 
I always remember a local client, one of my first clients, when I moved to Spain. They have an office furniture store, and the owner has been doing this for 20 years. He said everybody came because of the desk. Everybody has in mind what kind of desk they have. After that, they end up buying furniture for the entire office, but everybody talks about the desk. 
We positioned them really well for office desks and different variations and synonyms because we knew this was the entry point. This was based on their experience. This is where it's also important for us to compare whatever data we have from social media, Google search campaigns, YouTube, from wherever to make sure that the initial keyword research is in this or to make sure that the topic research goes in the direction already.  
That's great, and you can also use these different tools inside of Ahrefs for competitive research, brainstorming, and emulating what the competitors are up to. Best buy links, for example, could give you insight into your competitors' top-performing pieces of content in terms of getting links, and then you one-up them with something even better on the same topic. 
Absolutely.
Let's talk about LRT (Link Research Tools) and how you use that in your agency. What would be some use cases for LRT's amazing tool set? 
Link Research Tool is only for a handful of people and not really for the end-user. This is my impression in the sense that it's a very powerful toolkit.
LRT is only for a handful of people and not really for the end-user. This is my impression in the sense that it's a very, very powerful toolkit. I had Christoph Cemper on the podcast. We had a great discussion about how Google is just focused at its heart really on links. It's still content plus links. 
I feel that Google is trying to make us believe they're much smarter than they are in the sense that it's hard. I'm curious about your opinion about this. In my opinion, they want us to believe they understand everything. They understand everything. They understand cross-language now, cross-reference, and can come up with the smartest way, and they figure out everything, and it's just there. 
Then you talk to SEOs. I talked to Christoph Cemper, for example, who said, "A lot of things haven't changed. They just build layers on top of this over time, but at heart, it's still content plus links, which makes a lot of sense. The content will not go away as a ranking factor. The links are to back this up because everybody can put something out unless you have people or other entities on the Internet backing this up with a link. It's probably not worth much.
For me, Link Research Tools are one of the most powerful tools when it comes to going narrow and focused on what is driving in a competitive landscape, for example, and very often, it's not content alone. There are still niches out there where we can go a long way with content optimizations, especially when it comes to user experience, especially when it comes to very specific content, not those general pages that used to work a few years ago, but very specific content, answering a specific search query. 
You can go a long way with this, but we always try to identify the gap as soon as you go to a bit higher search volume and more competitive things. Where are we? Where's the competition? How can I bridge this gap? In most cases, then the gap needs to be bridged by links. 
Then you have linked research tools looking into the competitive landscape, into link velocity, into the detox profile if you're working certain niches and a certain level of spammy links. It's just normal, versus in other niches where it's not normal. So you want to make sure you can fit them. 
Link velocity is a metric that a lot of SEOs are not tracking. LRT has the LVT (Link Velocity Trends) metric to help you track that. So, for example, you can see if you're losing more links than you're gaining over time because that's not good. Or you're slowing down in terms of your link velocity and getting fewer links than you used to 6 or 12 months ago, making you look less like you're part of the Zeitgeist.
Link toxicity is something that LRT is second to none in terms of analyzing for toxic links, the whole scoring methodology, and how they collect all these toxic links. It's just really impressive. 
Links are an important topic for every project, especially after they have built up an initial base of established content. You need to look at tools and dedicate resources to links.
Click To Tweet
It's also absolutely impressive based on the freshness because when you use Ahrefs and Semrush, you see when the last update was made, and this link was last visited by the tool six months ago or eight months ago. You don't know how often Google will check this, but you don't feel good when the data you base your decisions on is too old.
I think there's little around Link Research Tools. I would say, though, that for the end user, I don't know that they're working on ways to make this more like following an assistant and following this for the end user. I think it's overwhelming. 
You want to work with an agency, with a consultant who knows how to use it and how to really use it. You want to use it with care. It's very quick and easy to select something and disavow it, meaning asking Google to ignore maybe a good link, then you want to know what you're doing.
Also, hand-check these links flagged by the tool where they are potentially toxic, but you're not sure until you use the link detox screener. You look at it by hand to see this is a legitimate link. It's not a very amazing link, but I'm not going to disavow it. It's not toxic.
Absolutely. 
What do you use Majestic for? 
I think one of the main use cases we have with Majestic is analyzing the link profile based on topics. I like to check out the link profile from competitors and say, okay, what areas do they get links from? Is this rather from the tech area, or is this rather arts? Is this rather communication? Are these marketing sites? What kinds of sets link to this, and then compare this again to our site or our client's site?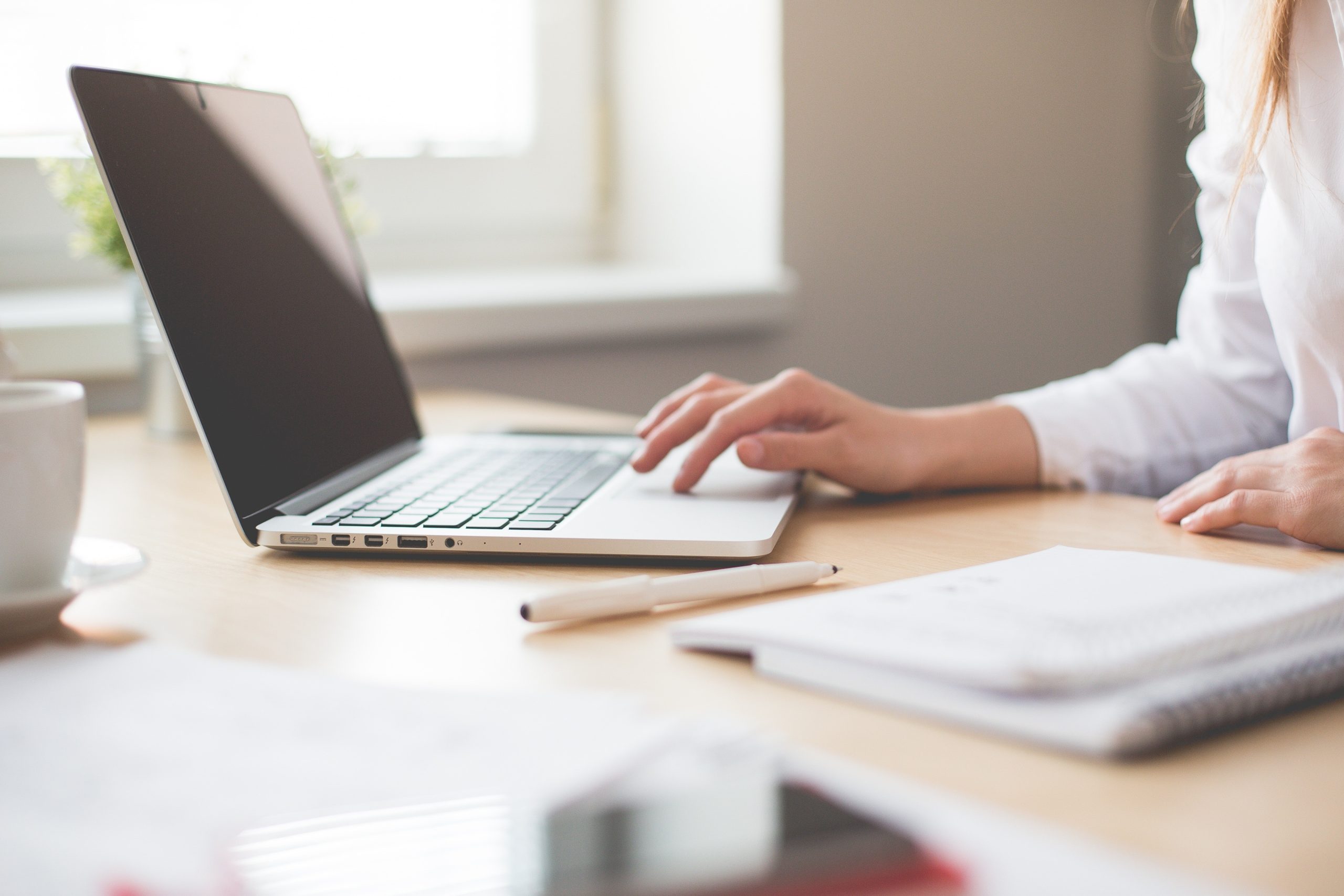 Clients come in, and they have been doing their link-building for years, and they might have a very strong overreliance on a particular topic. They'll say okay, I'm an SEO agency, but most of my links come from some industry, very little related to SEO. My competitors get links from marketing sites, which seems to be making more sense.
We want to analyze this obvious gap, and I think Majestic does this well to illustrate where the topical gap comes from. But trust flow, citation flow, or trust metrics are not easily found on another tool you want to target. 
Links are just an important topic for every project, especially after they have correctly built up an initial content base. Then you need to look at those tools and dedicate some resources to links. 
What you were describing with seeing the topic that's the Topical Trust Flow Capability in Majestic. I like looking at the trust flow and seeing how it changes over time. It gives me a sense of how trusted the site is and not just how important it is. 
Not every tool gives you trust. It's pretty unusual to get a trust metric. Majestic provides it, LRT provides it, but most tools do not. It's an overall authority metric that doesn't differentiate trust from importance. 
Absolutely, and also the location on the page when you look at the backlinks and say, "Okay, these guys are getting good backlinks." Then you check out where the location is, and you can visually see all the links come from the footer somewhere like it was a few years ago. 
You must use different SEO tools. Obviously, know how to use them, but use them in a way that drives action steps.
The authority someone had in the tools was based on some sitewide footer links or something like this. It just lets you easily explore this. It's probably a bit of an SEO disease, but you can get lost in this analysis. You can go through a hundred backlinks and see what you can find out what feelings you get when you check out those backlinks. Are they really good for the brand? Are they located where somebody might click on them, and can they carry some value?
You must use different tools. Obviously, know how to use them, but use them in a way that drives action steps. We are always trying to break things down for our clients to say, "Okay, we have done the number crunching, we have the tools, we have done the analysis." These are now action steps. 
We know there is a trust issue with the link profile. For example, we know there is an issue of over-dependence on a single article. We know that the articles that drive traffic are not converting. 
These things are really important for us to make sure that we are the connector between what the tools tell our client, who then very often executes this themselves, and us. So sometimes it's us executing, but there must be some translation between the high-level data and then translating this into specific actions we can take.
With a link contact tool inside a Majestic, for example, that shows very quickly and visually without going to the page where the link is placed on the page in the footer, sidebar, or in the middle of the article, which would be much better. There are use cases for these things, and we're trying to get some objective met, or we're trying to get some outcome. The tool is just busy work or a distraction unless you can get actionable insights from it. 
What would be an example of an actionable insight you would get from the Majestic link contact tool to see that you've got an overabundance of footer links pointing to your site instead of in the main body of the content? 
I would try to fit in with the link profile to what Google expects for a specific query for a specific industry. There might be an industry or a query where the most normal thing people get is a footer link for whatever reason. I can't think of one right now, but usually, you would find that most of your competitors have some in content links, whether they are just mentioned as a reference in the body text of the content. You have an obvious gap if you don't have those links. 
We see one trend in SEO that has lasted for a while based on specific content. The more specific you are, the more chances you have to rank.
Click To Tweet
At the same time, Google says the less likely it is that somebody clicks on a link, the less value it will carry, which makes sense. If the only links you have to your site are in the last sentence of the entire blog post, and this is a continuous pattern you can identify, it's also something where you expect little value will be carried over. 
Or if you check out high authority backlinks of your competitors and just say, "Okay, they're a high authority," but wherever those links are placed, it's not where Google probably assigns too much value to it. You can also see this from a different angle and pick those links that make sense very quickly.
Google, many years ago, released the reasonable surfer patent. In that patent, Google described where links are unlikely to get clicked on the reasonable hypothetical web surfer is unlikely to click on a link. Maybe it's buried in the footer and tiny text. Then Google is not going to count it, either. That's been around forever. That patent came out over a decade ago. That's certainly in the algorithm, where placement is going to have an impact. The link placement is going to have an impact. 
I'm curious now that you mentioned some use cases of Majestic. Where do Inlinks come in? Inlinks is the brainchild of Dixon Jones, who used to be the primary spokesman for Majestic. Then he left Majestic and started Inlinks. Where do Inlinks come in, and what are some use cases for that tool?
We also had a good conversation with him on the podcast about entities and how entities are related. It's really interesting if you want to geek out about SEO. He's a good partner to talk about. I want to start with how we did this before tools like Inlinks or Surfer SEO.
Before tools like Inlinks or Surfer SEO, I was never a paper guy, so I would open up a notepad somewhere on half of my screen. Then, in the second half, I would have the Google top search results, and it would open up every single search result of the top 20 and make notes. What topics are they talking about? What questions are they answering?
Are they using infographics? Are they using images? Are they using videos? How long is their article? How often do they have long or short paragraphs? Do they have a sidebar? Do they have these? Do they have that?
I was essentially trying to find the common denominator of what Google apparently is looking for. So then I would pass my notes on to a writer and say, look, we need to produce something that's like the common denominator of this. This would bring our clients automatically into a good position.
I'm very thankful to Inlinks, Surfer, and other tools out there right now that are pretty much doing a very similar thing on a more technical level. First of all, compare the difference between our situation and top-ranking sites. 
Google tries to make us believe that it can figure things out. Based on my testing, we are not there yet. But I'm absolutely sure we are getting there.
I can plug in an article that I want to rank for this and this keyword. The tool will go out, grab the top 10–20 search results, and analyze what they have in common. What's the gap? How long are they versus our article? How many paragraphs? It goes into a very strong detail where I think they're going into too much detail from my point of view. But it's really interesting when it comes to topics we are missing.
The way I always explain this to clients is I have two kids. Everybody knows this children's game where you connect dot A to dot B, dot C, and dot D. You connect all those dots with a pen, and suddenly it's a cat. This is how I tried to explain to clients what entities mean.
We have an entity that's somehow connected to another entity. If we are missing quite a few entities, this cat might only have one ear. It might have no eyes at all because we're not connecting the dots. For a machine, it's really hard to figure out the context of this.
This is where I go back to what I initially said. Google tries to make us believe that it can figure things out. Based on my testing, we are not there yet. We are getting there, I'm absolutely sure. But I think we are still a few years away from this, where Google still needs certain words on the page but used in a certain context. Not just mentioning them but making sure they are connected in a way a machine can understand them.
We had just an example a few weeks ago. We're just making a phrase simpler. This person is in this profession just like this. I don't know. David such and such is a such and such coach, for example. This is a very simple phrase that the machine can understand. They understand what coach he is, this is his name, and there is a direct relation.
What he had before was a two-line sentence. It was very long, very complex, and very fancy. Google apparently didn't understand it correctly, so they'd put him into an entirely different category, or at least not in his category. It was this change we made on his website and on third-party platforms to make sure that Google could connect the dots on his page and the dots that come from other pages. So if someone else talks in the same way about you as you talk about you on your site, apparently, this is true. It's a connection that Google can make. 
This is back to your question about where Inlinks comes in. What Inlinks does really, really well break down a page into entities, into concepts Google can understand, and it's going to tell you where you're not connecting the dots correctly. You can mention something in an article, but if you're not really talking about it and connecting it with the rest, Inlinks will not validate for you.
Inlinks does well in breaking down a page into entities and concepts Google can understand, and it will tell you where you're not connecting the dots correctly.
You've talked about email marketing. You mentioned subject lines as a side note. Inlinks might not tell you that you are done with subject lines yet. They might want you to talk about subject lines to take it off as a box and say really, this is now something that can be understood. 
From my point of view, it's always a little bit of a fear of missing out kind of thing where you say, "Okay, am I missing something in my content that Google might think is really important to understand that my article goes deep enough?" Because if every top-ranking site is doing this and I'm not, probably I'm not as relevant, maybe not going as deep, or maybe this is just what users are looking for to judge whether my article will be worthwhile or should be linked to, et cetera.
What would be an example where Inlinks found a topic you were missing on your own site?
We had a project. I think this was from Austria on a site in German from a company that manufactures windows and doors. In German, you have two words to refer to the front door of your house.
For whatever reason, the agency, and everybody working on this project, only mentioned one synonym just because nobody thought about it. Then you would put these to Inlinks, and the Inlinks just analyzed this, compared it with the top-ranking sites, and said, look, you're missing another concept.
There is another idea for this other concept that we are missing. We put this in and decide what's really from an authoritative site in Austria, this took you a week to rank on page one. It was just that this was missing. Nobody thought about it.
Second example, internet providers in Australia were talking about all kinds of fancy things, 5G, high bandwidth. I don't know what connections. They didn't talk about internet connection on their site. When people searched for terms related to internet connection or B2B internet connection, or business internet connection, they didn't show up.
This is a level of analysis. When doing this manually, it's not easy to understand all the terminology. You could imagine that Google could figure it out. Again, an example is where Google didn't, and then very often, those tools can have nine links and many other features with structured data codes and schema code generating. They do automatic links if you insert your script so you can connect to different pages together, et cetera.
Honestly, we're not using Inlinks down to the last level. We use Inlinks for what we think it's doing well based on our methodology of how we want to do SEO. But I think Inlinks and Surfer SEO are the two tools for content optimization that we like to use and get a competitive edge as well.
Let's talk about Surfer SEO because there are some overlapping features between Inlinks and Surfer SEO. Can't you just use Surfer to get the topics you're missing and not even use Inlinks?
Surfer SEO is more on the customer level because it's very user-friendly. They can type in the content and automatically get feedback on whether they are missing a topic, et cetera, and we just send this down.
We use both, honestly. I think Surfer is more on the customer level. Very often, if we have a client whom we consult with, we might just create a link from Surfer SEO because it's very user-friendly. They can type in the content and automatically get feedback on whether they are missing a topic, et cetera, and we just send this down. Inlinks is more the internal tool; we then internally look for contrast.
Maybe the two tools, what can they find out about this also PageOptimizer Pro. Several tools do the same thing, but maybe you use one and get a bit of a different idea because it highlights a different aspect. You can use Quora and go really deep.
If I have no idea what else I could do, I think I have done everything and might go down like the next tool and get a different approach. Sometimes it's interesting to use multiple tools for the same purpose, in my opinion, because they might drive you down a different path, especially when you have a tricky problem where it seems unexpectedly hard to rank something. I like using another tool and getting a second opinion, like consulting a doctor.
Surfer has this integration with Jasper. They're both AI-based tools but very different from each other. Jasper, of course, will write content. It used to be called Jarvis. It's a good first stab at a content piece.
I wouldn't just publish it without fact-checking. It's going to say it maybe grammatically correct, but it'll give completely wrong information potentially. That's pretty dangerous. But using those tools in combination with Jasper with Surfer SEO, are you experimenting with that or have any thoughts on it?
We definitely do. AI is here to stay. You can think about it as you wish. I remember Dixon Jones saying we are dumbing down the Internet because everybody's using AI to create content, and nobody thinks anymore. 
There are different viewpoints. The fact is that we see one trend in SEO that has been going on for a while, which is around specific content. The more specific you are, the more chances you have to rank. 
Very often, we are going to have a client coming. Remember a few years ago when the longer the content was, the higher chances it had to rank? If the competition had 3000 words and you had 5000 words, Google probably at least gave you a shot. If people liked it, you might even rank higher.
We still have a few clients that had those really, really long pieces of content, and then they happen to rank on page five, page six, and page three with their content for some really good keywords. The strategy we can then do is grab those keywords because we see what is ranking on page one for those keywords is specific content. Rather than trying to rank with this 5000 words pillar page, let's create specific content around this. 
There is a factor of quantity, I believe, where you can go really fast if you write a lot of content that's specific. Maybe then, in a second iteration, make it more user-friendly, get a copywriter, revise it, et cetera.
We have five writers on the team and a team of 15 external human writers because we know we're not there yet where we can just grab something from AI and use it. But I definitely see we have been experimenting with it for years. It has come a long way.
Many website owners have no idea AI content even exists. Using AI content today, in my opinion, is a risk I wouldn't take as a consultant.
If I compare my first training, which I did internally with AI—I think two years ago or so or three years ago when I started training my team on it after monitoring it for a while when compare this to what AI puts out today—we've come a long way. We'll see good advances in the next year or two. At the same time, I wonder how Google will react when it's going to be a click of a button, and you create a site with 500 articles about a specific vertical, and it's just there.
Imagine a service. You pay your subscription. You go. I want to create a site on cancer treatment. I put out 500 articles and had to do topic research automated. I have the content creation automated, I might find a way to automate the links with Inlinks, for example. Does this really well? I linked this together, put it out, and then how we will react if this is going to be a mass product.
Now it's a unique niche thing. A lot of website owners have no idea AI content even exists. What's going to happen in a few years? Using AI content today, in my opinion, is a risk I wouldn't take as a consultant. Because I say, okay, if I put this out today, maybe tomorrow, there's an update in all the AI content that Google can detect if they want. I might get some penalization, possibly, or at least be devalued if they have a strong suspicion.
We try to use it as a first draft. I have seen copywriting agencies that say they don't hire junior writers anymore because, for the first draft, they can have an AI do this, or a junior writer with an AI can put out the first draft of many articles every day. And then you have an experienced person who tries to make sense of it, fact-check it with the client, et cetera. But quantity, I think, and AI is here to stay.
I agree. With Jasper and Surfer SEO, I watched a training they did that's a combination of training between the two companies. They were positioning Jasper because it would write the first draft, but you wouldn't publish it as is. It would make it instead of a three-hour task to write an article, it might be a one-hour task because the draft you start with is much better than a blank screen.
I think it is the right approach to use AI and not to hit a button and have a full site already published with content on a particular type of cancer or something. 
Now I'm curious, with the plethora of tools out there for all these different aspects of SEO, why would you need to invent your platform? What was the gap at the time that you were filling that you didn't find with any of these other software solutions that must have cost the developers many, many millions of dollars? Now you're going to create your own. I'm curious to hear the origin story of how that happened.
The origin story just started as a Word document. The origin story is we had a client come to me with a 70% ranking drop. He built his site over seven years. A core update came. He lost 70% of his traffic and didn't sleep for 5 days before he came to a call with me. First of all, we got him back, but then he said, "Look, I can't go through this again."
SEO needs to be a consistent thing. You can't do it on your own, you need external help.
I know you can't guarantee anything about what he literally said, but how can I minimize the risk of this happening again? You need to be close to what's happening in Google. You can't just do your own thing, and then six months later, check, and your site went down. SEO, first of all, needs to be consistent thing. You can't do this on your own, you need external help.
We came up with a framework and methodology and ended up publishing a book about it because it worked really well. We called this The ERICA Framework back then, where we look at certain things in writing every two weeks. Every two weeks, we would reassess the entire situation. We would reassess the competition. We would reassess what we have done so far and how it works. 
We would check out the content, we would check out links, and we would check out what are the action steps we want to do in the next couple of weeks. We just came up with this methodology, and it resonated well with how clients work as well. They have their teams, and their teams are working on SEO, but their teams need guidance.
As you know, with SEO, you can do a lot of things that will be "good for SEO," but there are a few things that will really move the needle, especially when it comes to conversions. Others are just boxes you take, it's busy work, but it might not change something. Working on image search for a site trying to get leads from their content for their course may not be the biggest leverage point, but they might just do it because they think it's a good idea.
We started coming up with a methodology where we just said, "Let's copy this together." Literally, I copied screenshots from the tools. We had attended for clients in a Google Docs document and said, Look, based on the situation I walked in through on a call or in a video." I said, "These are the action items based on the current situation."
What we achieved by this was (first of all) transparency because a lot of clients came and said, look, "We have been with an SEO agency for three years, and we have no idea what they did and why." The second thing we wanted was that we had a consistent process for them. We said, "If you don't do anything else for your SEO, these are the four tasks they want you to do in the next couple of weeks." And then two weeks later, we would do the same thing again.
This worked well on this prototype in Google Docs. We then translated this into a spreadsheet, Google spreadsheet. We had a more structured approach. When I handed the spreadsheet out to clients, I had a call with our developer.
He was already working with us back then. I said, look, "this is the spreadsheet you're going to turn into a web application because this is the approach I really want my clients to take because we grab the bits and pieces from Analytics and Google Search Console that we think are actionable enough to look at them." Clients don't have to log into analytics for SEO purposes if they don't want to because they will find the relevant information on our end.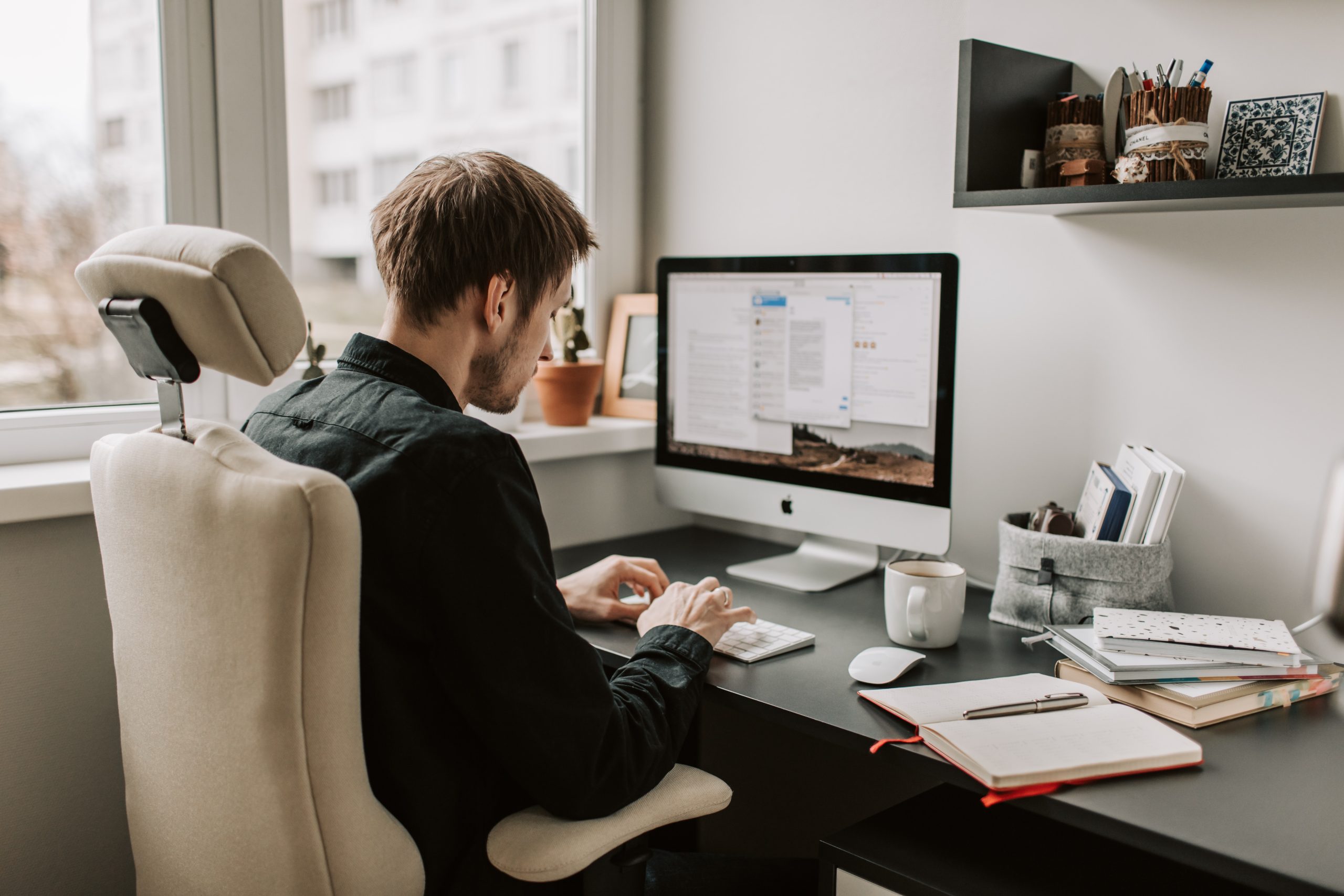 It was the dashboard approach. We just wanted to have a dashboard and task list. This was the original thing. I didn't want them to waste their time trying to learn the different SEO tools. This is what we were here for, to prepare this for them, but then also made sure that we added additional features that are now comparing different things.
What URLs drive the most conversions but have important keywords going down? This is not something you're going to click together with the tools very quickly. It's not something you're going to do very quickly with a spreadsheet. You need to combine quite some data to make this happen. But if you have a platform that imports all this data, you can start making sense of it.
This is where we just really have this approach to always analyze the data and then translate it into action items. If the tool tells me this is a URL that's been on a downward trend over a few months, we can create an action, and someone will take care of it. This is on a bigger site. This is really, really hard to do, which is auditing aside with 8000 blog posts, a nightmare.
Only 100 of them are probably important. It's figuring this out and figuring this out based on conversions. What has happened to those 100 in the last months is not easy. Now with the platform, this just opens up a lot of possibilities. It was just the way we wanted to work SEO.
That's nice. It's not just these the 100 that are getting the most traffic, or these are the 100 that are getting the most links, or even these are the 100 that are converting the most visitors into customers having the highest conversion rate. It's a combination of a whole bunch of different factors.
Exactly. We just want to make sense based on what the client wants to achieve. Of course, we work with many online courses, for example. Clients very often want to build an email list. I say, "What are those URLs that are really moving the needle for you? What's happening to those URLs? Do they suddenly have certain keywords not ranking as well anymore?"
What has happened to those keywords? What has happened in the competitive landscape? What can we now do as an action to bring them back up to stay current with where Google is going? Is it really based on conversions to maintain them where they are or grow them ideally?
Awesome. The tool is called SEOLeverage.
The fear of missing out causes you to say, 'Am I missing something in my articles and posts Google thinks is important for content depth?'
Click To Tweet
The tool is called SEOLeverage, correct? This is where we provide this on the platform. Then on top of this, actually help clients really with the strategy. We have clients on a Bootcamp, where we give them a few months of consulting to streamline things. Then with the application and this initial base, they can work what we call many things or otherwise just count in our head.
Awesome. That sounds fantastic. You have a discount, I believe, for the first five customers that sign up through this podcast episode. Is that right?
Absolutely. We have a special offer for your audience. I'm also going to personally onboard them and give them some extra guidance and strategic advice so they can use the platform and get a special discount here.
Cool. What's the discount and how do they get it? Do they have a special offer code? Is there a particular URL, or should they just mention it when they sign up?
It will be enough if they just mention that they heard us on your podcast.
Okay. What's the discount?
Everybody from Marketing Speak will get a 10% continuous discount.
That's awesome. Thank you. That's a great offer. Gert, you're doing amazing things out there by building tools and adding value for your customers and clients. It's great to see how you've blossomed since I met you in James's mastermind several years ago. Best of luck to you.
Thank you very much, Stephan. It was a pleasure to be here.
All right. Thank you, listener. Get out there. Make the world a better place. Get to the top of Google, of course, as well, but the first thing is to make the world a better place. We'll catch you in the next episode. I'm your host, Stephan Spencer, signing off.
Important Links
Your Checklist of Actions to Take
Streamline the services I offer and focus my niche. Focusing on my strengths will be beneficial for my business and clients. 
Participate in masterminds. Mastermind events allow members to share ideas, get feedback, and work through problems together. It also provides an opportunity for members to learn from each other's experiences.
Use hardcore SEO tools for real data, and don't base SEO practices on suggestions only. Some great SEO tools are Google Keyword Planner, Moz, Rank Ranger, and SEMrush.
Implement keyword research to discern widely popular searches. This allows for a robust content strategy and a larger marketing strategy.
Utilize keyword research tools. The highly recommended tools for keyword research are Moz Keyword Explorer, Ahrefs, SEMRush, etc. For free tools, use Google Trends, AnswerThePublic, AlsoAsked.com, etc.
Check if SEO strategies are still applicable today. Due to updates, some existing SEO strategies may not be applicable anymore. It's best to implement due diligence whenever working on a new project.
Publish unique, valuable content that readers or site visitors will appreciate and find useful. Marketing should be about providing solutions for multiple niches. 
Always set my articles up for optimization. Use tools like SEOWind, Surfer SEO, or Jasper to know whether my articles need improvement and revision and to show if I've utilized the right keywords.
Never take SEO at face value. Google is not always 100% clear about all the factors of SEO evaluation. Understand that SEO from two, three, or five years ago is entirely different from SEO today.
Check out SEOLeverage's website to learn more about their services. The first five customers who sign up through Marketing Speak will receive a 10% continuous discount; mention that when you sign up to take advantage of this special offer. Dig into Gert Mellak's website to learn more about him.
About Gert Mellak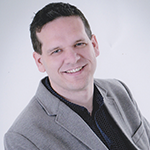 Gert Mellak is the founder of SEOLeverage.com, an SEO platform that helps online course creators leverage search marketing for their business growth.