Generative AI is changing how marketing is done, and we're only just getting started. Knowing which tools to use and how to formulate the best prompts can make all the difference in the results you get. You're about to get the low down on this from my guest today, Peter Swain.
Peter is an "OG" in the space of digital. An early pioneer of both web and mobile, he is now unlocking the power of AI for entrepreneurs and businesses. Peter is also the author of the brand-new book Proud or Rich.
In this episode, Peter and I discuss using AI for researching personas, writing and narrating books, accessing tool data via APIs, assessing the truthfulness of AI output, creating images such as headshots, and creating highly produced videos. Peter also shares some ninja techniques for improving your ChatGPT prompts. We discuss some of the moral implications of generative AI. And he shares some of his favorite AI tools beyond the obvious ChatGPT.
I'm sure you're going to love this episode! And it'll be immediately applicable to you, regardless of your role or industry.
So now, without any further ado, on with the show!
In This Episode
Peter, it's so great to have you on the show.
Thank you for having me, Stephan. Thank you to everybody that's listening.
We know each other because we are part of Tony Robbins Platinum Partnership communities online, where many complimentary things are being said about your AI capabilities and some of the teachings you've been offering on ChatGPT. 
You did a great masterclass on the Plat community, which I attended. I learned some really great things. You graciously accepted my desire to have you on the show. It's fabulous to have you on today. 
Let's start by sharing your origin story of how you got into this digital world and, most recently, the AI world.
It's been an interesting journey that I have had so far. My journey in digital started in the early 90s; I was handed a bright yellow flier at a trade show. Sir Tim Berners-Lee wrote it. After that, I became one of the first web developers in Europe as one of the lead developers for Yellowbook UK, then sold to Yelp.
One of my claims to fame is when I was the first worker of Yelp, the UK version, then came the US version. If you use Yelp, the stuff you liked, that was me. If you didn't, somebody else did it in the last 30 years, and that wasn't me.
On the web since the very beginning, I worked with people like Colgate, Ford, Williams Formula One, the Euros, the Olympics, IBM, and some really, really good names, and then I went out on my own. I set up my agency, moved to Dubai, worked for hotel, hospitality, and tourism companies, and built a $3 million agency. It's pretty cool; I enjoyed that.
AI is another systemic shift in how humanity and business have done.
I left there after 9/11. Dubai was badly hit economically by that. I returned to the UK, did more web work, and launched a mobile agency after buying an iPhone in customs and Duty-Free. I bought the first iPhone 3GS first in an app store. It was the same revolutionary moment as the web had been. Because we all love talking about tech revolutions, but 99% of the time, it's an evolution, not a revolution.
A revolution happens when it changes the way that humans interact with each other or the planet. The web is one, mobile is another, and social is another. When I came around, I said, "I've done this before. I've seen this before." I've sat and watched my footprint change from 20 miles around me to the world, which is what the web was, then I've watched my footprint with the world be decoupled from being a machine that was mobile.
To me, AI is another systemic shift in how humanity and business have done. With no specific technical expertise compared to somebody else, I can see what's coming down the pipe to form a better world, see where things are going to shape and where things are going, and then watch people be confused, also watching people sit in the rah-rah stamp.
The people are going, "AI is amazing, AI is fantastic, AI is brilliant." Then you ask them what they've used it for, and they're like, "I don't actually know how to use it." What good is that? That's not what technology is for. Technology is to be implemented, used, gain leverage, spend more time with your family, do more things with your business, or whatever it might be.
That's the journey into AI for the last five to six years. I've been following it, paying attention to it, and then obviously, this year, everything went absolutely crazy. So I'm just really helping people understand what it can do for them. That's what I enjoy doing.
What are some use cases in which you are implying ChatGPT particularly, or are you using other platforms as well? What are some of the use cases that are saving you time or allowing you to do things in a much more effective or efficient way?
One of the tricks I like is telling ChatGPT, "The prompt sequence is the next thing I will post as a sample of my writing. I want you to use this sample to mimic my writing style. Do you understand?" I am polite when talking to ChatGPT because I feel like speaking to a human.
"Hi there. How are you? Thanks very much." This is a machine. Why am I being polite? Literally, this is my writing style. "Do you understand? Yes, great." And then asking it to write content using your writing style as its primer because I've seen a lot of bad content be issued by ChatGPT or people using it.
I've seen content that isn't congruent with you and your voice. But if you feed it, this is my voice, this is my writing sample, this is my style, please use this, the content you get out. I've put it in front of my wife and business partners. I go, "Which one did I write, and which didn't?" It's 50/50. They picked the right or wrong one, but there is no way to tell.
I love that because that means you can get content out in twenty to thirty minutes compared to four to five hours. One of my favorite things is to use it for personal research. In a marketing capacity, people will know they're aiming at a specific avatar, a 35-year-old woman in California who likes SoulCycle. If you take that avatar, a 35-year-old woman who likes SoulCycle, and ask ChatGPT, tell it who it is, it is quite an important detail.
According to Tony Robbins, the quality of your life is a direct outcome of the quality of the questions you ask. ChatGPT prompts work in the same way — the better the questions you ask, the better your outcome.
Click To Tweet
Say to ChatGPT, "You're an audience researcher who understands behavioral psychology and dynamic social movement. Do you understand?" Then say, "My audience is a 35-year-old woman in California that likes SoulCycle."
Say, "What do you think might also be true about this avatar?" It will come back and say six to seven things. You go yes to one, two, three, four, no to five and six, yes to seven. "What else do you think might be true?"
At the end of that saying, "What are that audience's hopes, goals, dreams, and fears? What will motivate that audience to buy something? What will motivate that audience not to buy something?" And then saving the state of the prompt is something people will get a lot of value from.
Literally, at that part of the process, you can ask ChatGPT to get back to this understanding of this persona. What prompt would I have had to give you at the beginning? You're taking all that working out and compressing it into one prompt. You save that prompt in Notepad, so you can constantly reuse it.
When doing a marketing project, you normally talk to one specific type of person. Now you take those two tricks, put them together, "Here is my writing style. Write me an article on this." Aim at this persona you've spent that time crafting to achieve this outcome. It gets crazy powerful.
ChatGPT allows you to do the things that you always know you should have done that you didn't do because there was not enough time or return on investment from doing those things.
I have them about once a day when I want to back away from the keyboard. One of the ones on the personas it's maybe a bit longer answer than you're looking for, but I remember doing this once, and it came back at the end of this.
This was Ted, who likes the NFL, has block parties, barbecues every weekend, and plays poker with his mates because that's one of the avatars for projects I was working on. It returned, saying, "I think one through seven might be true." I said, "Yes, but not number five."
Later on in the conversation, number five reappeared. I was like, "I thought I told you that that wasn't in the persona." ChatGPT said, "Yes, but I think you're wrong." I'm like, "You're right, I'm wrong."
I found things like personas are incredibly powerful. I also found that what happens is you stop cutting the corner. Again, some people can interact with this. If you have a certain persona for, let's say, the 35-year-old SoulCycle in California, most marketers will then assume it not because they know it's right but because we're resource-constrained as humans.
We have a limited amount of time that that same avatar will apply and, say, "Texas." But we know that's not true. The culture of California and the culture of Texas are quite different. There are different drivers and different motivators.
You take that same persona and say, "This is a persona I have developed for this in California. What am I likely to experience differently when speaking to this type of person in Texas?" You go, "Okay, instead of targeting the US, the South East, or the East Coast, you're now starting to define very different avatars."
As a great example, we're saying, "Miami versus Tampa." Okay, they're both in Florida. But the Miami audience is not representative of Central Florida in almost any way, shape, or form. Historically, you bunch those together because you don't have the time and money to get to that level of granularity.
Even in Texas, looking at Austin versus Houston, very different people in most places.
Metro versus rural, again, is incredibly different. ChatGPT allows you to, in some ways, do the things that you always know you should have done that you didn't do because there was not enough time or return on investment from doing those things. That would be something that I push people to do. Persona management and persona research on ChatGPT is incredibly powerful.
Is ChatGPT your go-to tool, or are you using Bard, Bing's version, or another AI tool?
When it comes to text generation, there are three types of AI families for those who haven't heard of these because ChatGPT is what's called generative AI and absolutely took the world by storm. People forgot about the others.
The first type of AI is called predictive AI. The holy grail in the world of AI is what's called a wideband predictor. We have narrowband predictors. A narrowband predictor is a predictor that can predict specific things based on specific inputs and specific outputs.
For example, Google ads and Facebook ads are narrowband predictors. They're very, very good. Facebook is good at saying, "Oh, this person will want to see this ad." That is a narrowband prediction.
A narrowband predictor can predict specific things based on specific inputs and outputs, such as Google and Facebook ads.
A wideband prediction is like a human. If I asked you, "Who do you think will win next year's Kentucky Derby?" You may or may not like racing, but you'll start thinking of the questions you need to ask me to make any guess, even if it's not a subject you understand.
I could ask any adult human, "Who do you think would win X versus Y in the Shanghai Soccer League?" You will go, "Well, that's probably a factor, and you'll start making a prediction." That's predictive AI.
Humans are great at prediction. We can take disparate data sources and go, "Okay, that's what I think's going to happen." Even if we're wrong, we can still make a decision.
Generative AI, text, image, and video. You're looking at the ChatGPT image. You're probably looking at Midjourney at the moment, although DALL-E, Stable Diffusion, and some others are pretty good, Midjourney is the one that most people are coming to now.
Also, you have video generation, which is just starting to kick off now. There's a technology called Runway Gen-1, which allows you to take a video and upload a photo, and it would re-stylize the video at the start of that photo. For example, you could have a claymation of you walking down the street from a normal video of you walking down the street. Upload a claymation photo, which will recast the video to look in that style.
Runway Gen-2 allows you to generate a video. You can say a desert landscape flyover, wait five seconds, and you've got a video.
In the world of generative AI, ChatGPT is lightyears ahead in the large language model world. However, they still got some way to go.
The next one, where everything changes again, is the last category of AI called transformers. These work to explain a transformer at the moment. If you had a CRM (Customer Relationship Management system) and you wanted to get data into it, you could download the CSV or Excel file from the CRM. Then you take your data and map it into the right columns to be able to upload it.
A transformer will allow any disparate input to equal the output it needs without the model has to be created in the first place. You could feed your CRM a WhatsApp file, a podcast, a photo of somebody across the room, a napkin, an Excel file, or a video of someone doing a transformative dance. The CRM is going to work out through an AI transformer. What does that mean?
Transformers are things that humans are very, very good at. I've never met that guy over there, but I still know he's a guy. I've never met that woman, but I still know she's a woman because my brain can transform inputs into its models and go, "Oh, okay, that's another human, okay, that's a dog, okay, that's a cat." So that's what you get in that third category.
In the world of generative AI, in my opinion, ChatGPT is lightyears ahead of other things in the large language model world. However, they still got some way to go. Hugging Face is coming up now as well, which was quite interesting.
You've got more specific generative AIs like BloombergGPT, a pure large language model focused on financial data to read stock charts, annual accounts, etc. We're starting to see these more specific use cases. But ChatGPT is probably still the way to go in large language models.
Can you define the term 'large language model' for our listeners who are not familiar with it?
A large language model or an LLM is, essentially, you take a lot of really big computer hardware and you train it on all of the language that was ever written. Then, you literally stuff the entire internet into it, so it has a large language model. It then forms the connections between the data to provide a compiled model.
A large language model takes a massive amount of data and puts it into a neural network to form what we see as "intelligence." There's a terrible way to explain it, but that's about the best way you can do it. It's one of those things with Al. Unfortunately, it's very hard to define when trying to explain it.
A large language model takes massive data and puts it into a neural network to form what we see as "intelligence."
For example, the developers and engineers of the iPhone face unlock, at one point last year, started recognizing people with and without glasses, which it wasn't supposed to be able to do. According to the design specification, it wasn't supposed to do it. They interviewed one of the lead engineers about how it works. Their answer was, "We don't know how it works. It just does because it's a black box."
You can't unpick it. It is a black box. It has developed and learned that this version of me is the same with and without my glasses. Essentially, the AI has learned that the frame of a glass is not a data point by which to judge a person's face. That's the way it works.
These huge numbers are being bandied regarding large language models, 30 trillion parameters, X number of bazillion parameters, vector space, or whatever. What does that mean for the layperson?
The contextualization is that I'm in a standard hotel room today, Westin, with two queen beds, and most people understand what that means. If the combined knowledge of ChatGPT 3.5 were one grain of rice to represent the combined knowledge of ChatGPT 4, the one we're currently on, you'd have to fill my room full of rice. One grain of rice versus an entire room is the easiest way. The number of cities, they're quadzillions. They had to start making up new numbers to quantify it. I like to think of it in grains of rice.
If you were to represent ChatGPT 4 as one grain of rice, ChatGPT 5 would be the entire hotel. The scale of the model is incomprehensible. Thank you for that because it gives me something people often get wrong.
When I refer to top and tail, so any prompt, you top it by saying you are a writer with 20 years of experience, you are an author, you are a content creator, you're a social media content kind of guru, and the tail is who you're aiming it at. So the reason you do this is because of exactly what we just said.
When you get answers that don't work for you or that they're naive or dull, it's because you didn't tell ChatGPT who the persona is.
A language model is trained on all of that language, which means if you go into ChatGPT and don't top and tail it, you're asking Mother Teresa to help you write an email. You're asking Genghis Khan to help you write a content calendar because what they wrote and said is in that large language model.
When you get answers that don't work for you or that they're naive or dull, it's because you didn't tell them who it is. Before we started filming this segment, and thank you again, we had an agreement. We have a clarification of five minutes, "Hey, this is how we're going to run for it. This is what we're going to talk about."
Whether it's successful or not, that would be if we didn't do that. It'd be pretty bad. We'd be sitting here rambling and not really getting to the point we need. When people search for ChatGPT, they completely forget to tell ChatGPT, "Okay, this is who I want you to be today."
That is so important. What a difference I imagine it would make if you were to prompt ChatGPT to write you a one-page marketing plan for a particular type of business, and you proceed beforehand to explain that it's, let's say, Sun Tzu, author of The Art of War, writing that one-page marketing plan versus an AI expert, startup master.
You have 40 years of experience helping 3100 companies craft new enterprises versus Sun Tzu. You're going to get a very, very different answer to that question. I touched on it quickly because it's a subject that comes up quite often. It also helps illustrate what we just talked about, the concept of truth.
There are a lot of talks that ChatGPT lies to you. First of all, it does. It lies through in the most incredible ways. It will even make up sources. If you don't believe it, you say, "What source did you get that from?" It will make one up if it doesn't have the source.
People get quite confused by this. I spent a lot of time talking about this area of what people seem not to understand is how contextually brilliant human beings are. For example, Stephan, you have a testimonial from Tony Robbins on your website. It says, "I know this guy, and he's a genius." I know you, and I know that's true as well. But it doesn't say he's a genius at marketing, SEO, etc.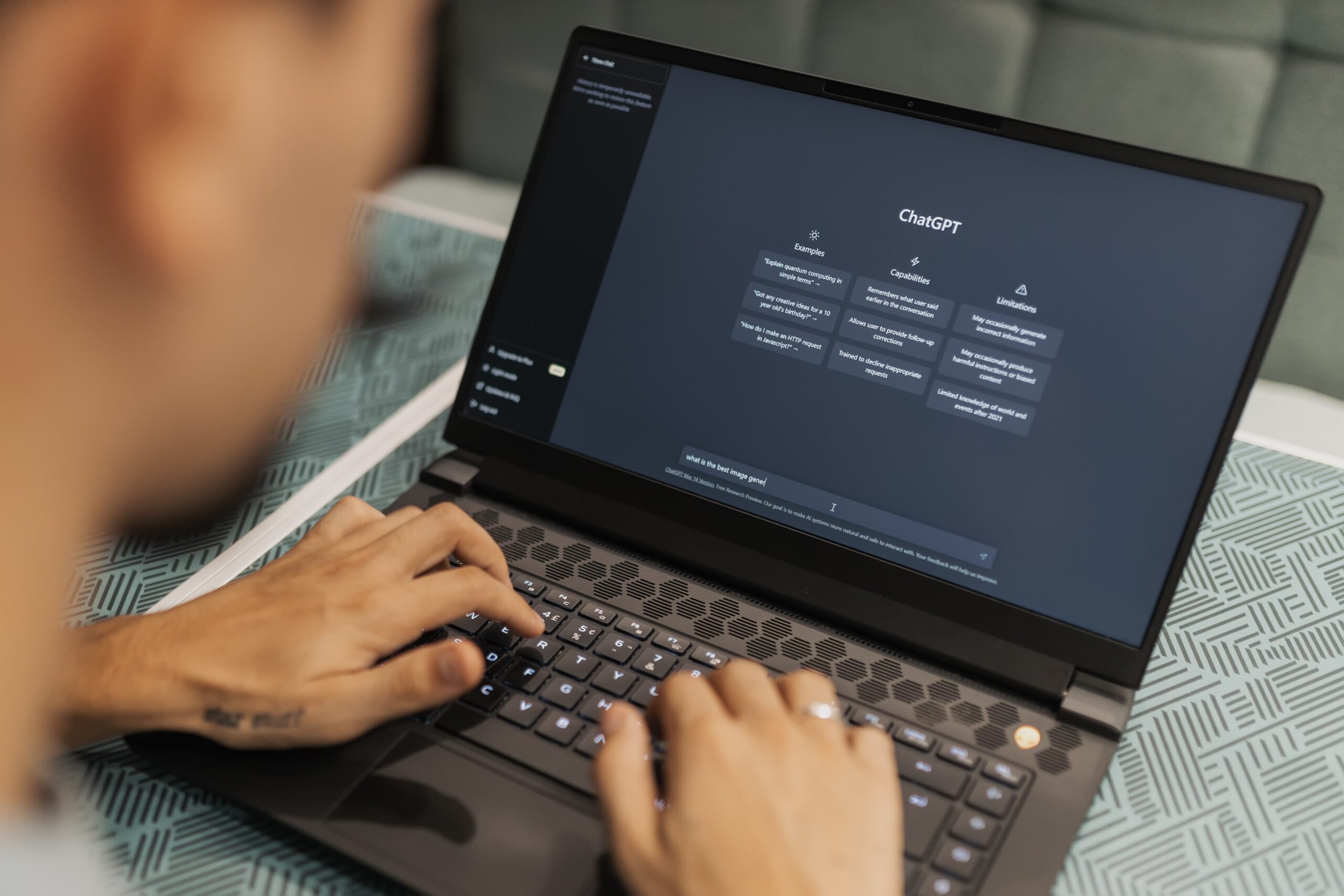 Does that mean you're a great neurosurgeon? Does that mean that you're a relationship counselor? Are you the world's best lover? Because your website at the top of the page introduces you as an internationally acclaimed speaker, author, and SEO expert, I understand, as a human contextually, that the Tony Robbins testimonial is referencing your marketing capability. That's not me being brilliant or bright; every human gets to that conclusion.
One of the other things that we understand contextually as human beings is that if somebody asks you a question, they want the truth. That sounds so obvious that saying, "But AI doesn't understand that you want the truth is stupid." It will just do what it's told to do: to answer the question you asked.
Its definition of success is answering the question and isn't answering the question well. It's not answering the question accurately and truthfully. You ask a question, and I'll answer the question. I won.
This context is one of the only reasons that, quite frankly, we're still more intelligent than it. If it had that context, we'd be in real trouble. There's a nice, easy way to solve this for anyone that runs into this problem. Just after you asked a question that's a fact question, "When did this happen? What are the top 10 hits of Elvis," or a more factual question, the next question is, "Out of 10, how much do you trust the answer you just gave me?" ChatGPT will return and say, "2 out of 10, 1 out of 10, or 0 out of 10."
ChatGPT will tell you it lied to you because it doesn't have a moral and ethical implication to lie, so it just lies.
It will tell you it lied to you because it doesn't have a moral and ethical implication to lie, so it just lies. But if you ask if it lied, it'll say, "Absolutely. That was completely made up."
We learned this in Tony, the quality of your life is a direct outcome of the quality of the questions you ask. Prompting ChatGPT is exactly the same. The better the prompts, the better the questions you ask, and the better your outcome. It is not a blunt tool.
You cannot type something, hit enter, and go, "Oh, I've got a 500-word blog article." You can, but it won't do any good to serve your business. It's not going to serve your mission and your outcome. It will fill up 500 words of copy on the website. These qualities of questions, these clarifications, and these verifications give you the outcome you need.
If you're asking ChatGPT to do keyword research for you from an SEO perspective to develop a list of keywords that would be good for you to incorporate onto your website, it will sound credible. But when you top and tail it that you're an expert at SEO, ChatGPT, you're now going to do keyword research and use Ahrefs, Semrush, Moz Keyword Explorer, and so forth to generate a list of keywords and rate them in order of quality and effectiveness. It will make it up because it doesn't have access to Ahrefs, SEMrush, and Moz. That follow-up question you proposed of how much you trust that data, how did you frame that question again?
There are a couple of ways. One of those says, "On a one to ten scale, how much do you trust what you just told me?" It will literally say, no answer.
Because it's not accessing any of those tools, it will sound like it did. It's lying to you. In a new version, at some point, it will allow you to connect up APIs (Application Programming Interfaces from these different tools like Ahrefs if you have a subscription to that, and then it will access those tools and pull that data together.
You can have a Semrush plugin for ChatGPT.
ChatGPT 4, there's a waitlist already for plugins. They have a plugin framework that allows Expedia to do one. There's a Google web search one. So yes, you can have a Semrush plugin to ChatGPT, literally. You're getting exactly what you're saying. That is most certainly on the way.
You can also put the truth validator in the question. For example, "Create ten keywords and rank them using the following data sources. Please tell me if the answer is not an 8 out of 10 truth." It's almost like talking to your children where you say, "Now don't lie to me," because you have to remind a child repeatedly not to lie to you. You have to remind ChatGPT as well.
These are the things that catch people out that result in them either using this technology quite naively and not getting the results they expect or lowering their quality standards because they're doing something they don't necessarily have the expertise to quantify. That's where I get quite worried.
When I see somebody who hasn't ever done digital marketing professionally and is producing a 30-day social media calendar, they don't know how to judge it. They don't know right or wrong because they've never done it themselves.
By the way, for anyone listening, I'd still rather you do that than not. If you've never done a social media calendar, I'd rather you do the wrong one than not at all. You're still the first on the calendar to start planning your content, but you're in this era of AI, still better served by a professional.
The thing that is so important for people right now, and one of the things that I tend to do when I'm teaching this, is put 20 minutes to one side every day. There are two reasons. First of all, you need to find your aha moment inside AI. You can listen to podcasts, which are amazing sources of information like this. You can come to masterminds and do classes, but nothing compares to the emotional intelligence of when you get something that you can use that will make a tangible difference in your life.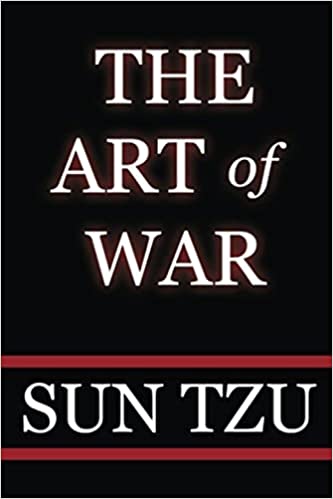 Twenty minutes a day so that you get your moment, but also, because this train is moving so fast, this isn't a journey that you can say, "I'll do it in three months." because, in three months from now, we're going to be on quantum physics while you're trying it on an abacus.
Now is the time. Yesterday was the time to start giving this, just 20 minutes in the morning. If you don't know where to go with it, start by asking for a meal plan. Whatever you're facing that you're not an expert in, start there until you get the thing that ties it off. Did you want that example of one of my best use cases?
Absolutely.
I love this story. Last week, my son wasn't learning to read at my desired speed. But it's still pretty good. It still ticks all the boxes. He's not failing anything, but he's six, and I wanted him to be further ahead. I have an undue expectations because I have my daughter first, and girls learn a bit faster.
I sat in his room for ten minutes to determine what was happening. Finally, I realized that all of his books were hand-me-downs from his sister. Sam is a very typical boy. He likes slime, mutants, poo, bugs, trucks, trains, and dinosaurs. Olivia is quite a typical girl. She likes unicorns, fluffy stuff, dancing in the clouds, and all that kind of stuff.
So I was like, "Hang on a second. I'm trying to get Sam to learn to read," and I'm giving him books he absolutely hates. Of course, this isn't working. Not only is he learning to read, but I'm trying to get him to learn to read on a subject he doesn't find interesting. I don't want to read stuff that I don't want to read, let alone my son.
I went to Amazon to buy him more appropriate books for his subject matter, and I stopped myself. I'm like, "Hang on a second. Why don't I go to ChatGPT, and why don't I write him a book?" I said at the beginning, "Hey, ChatGPT, how are you?" You just asked a computer how it is. This is crazy.
AI tools can transform the careers of authors and creators. Although the output quality isn't on par with human authors, it suffices for marketing.
Click To Tweet
"Hey, ChatGPT, I want to write a book for my son. His name is Sam. He's six. I want him to elevate his reading. This is a beautiful template for people. What questions would you need to ask me to get the outcome I desire?"
You say, "Don't write the book until I say. I wish to go through an iterative process of question and clarification until we're ready." It's like, "What's the story arc? What are the characters? What's going to happen?"
Long story short, it took just under 30 minutes to write a book called Sam the Space Pirate and the Mutant Moon. He's got two laser pistols and a big poo cannon as his super weapon. The evil guy is called Voldar. Voldar has captured his crew. Sam now prefers reading this to playing Minecraft, Roblox, and all the stuff I couldn't pry away from.
Two weeks ago, he reread this one book a dozen times. That made the whole journey worthwhile, but it was one of my aha moments. Okay, this is something I'm trying to fix that I don't know how to do. I am not a teacher. I have never been taught how to teach a kid to read.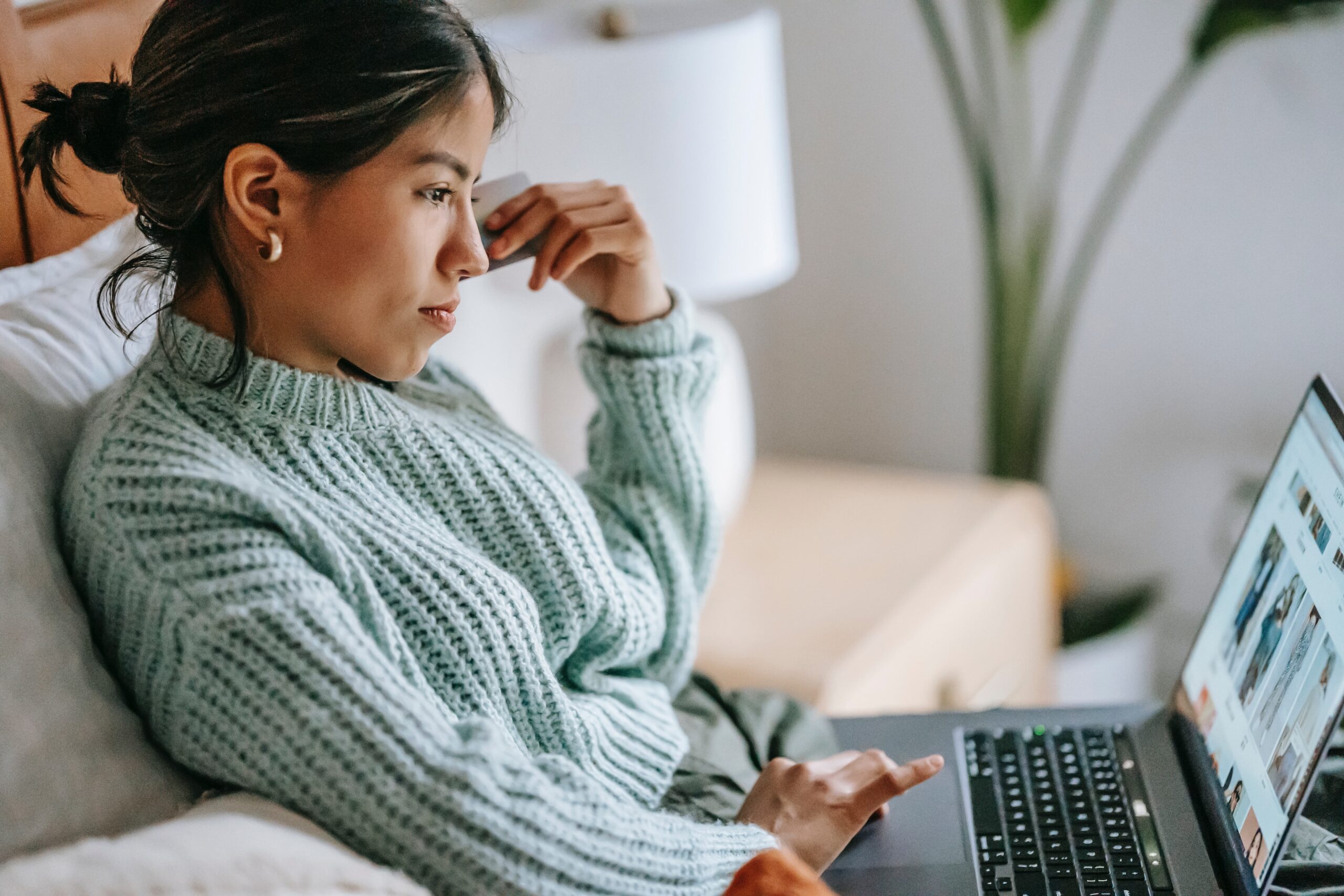 Instead of Google and Amazon, that instinct of ChatGPT led to this beautiful moment as a parent, where I'm like, "I rock." I'm winning prizes and awards in the bad world in my head. The Midjourney art is him. It's a cartoon version of him.
His reaction when he opened it was, "You wrote a book about me, Daddy?" "Yeah, I did." I apologize to the children's authors that listen to this that I didn't give you the 999, but I will continue to do so. 
That is a perfect example of a very specific use case that you'd have never even dreamt of solving that problem in that way, and a very beautiful solution. That's my wacky example.
That's cool. You use Midjourney to do all the illustrations. What were the top and the tail in your prompt that allowed it to customize the illustration of your son so well?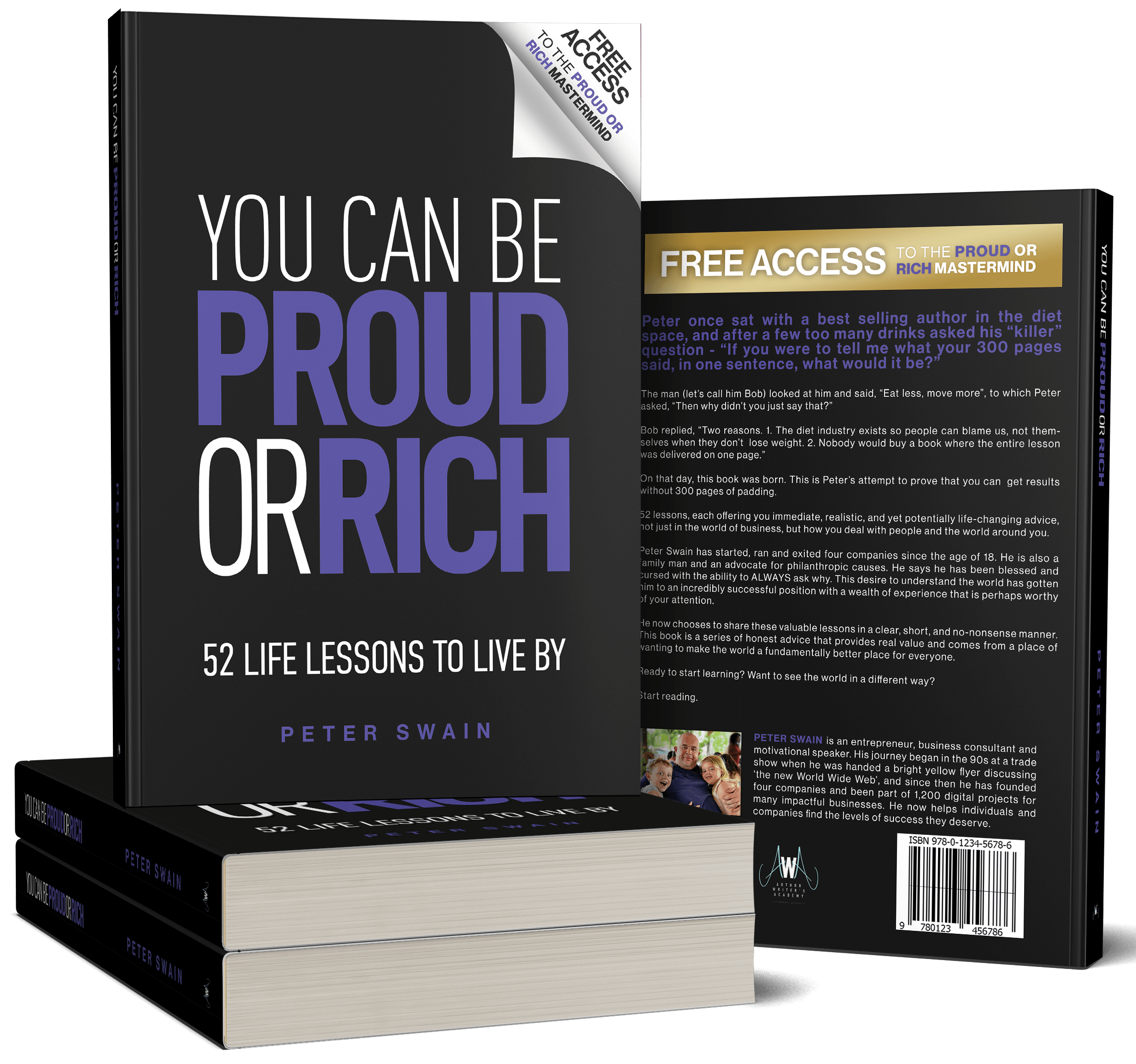 Midjourney doesn't do the top and tailing list, so it's a slightly different thing you do for it, to imagine. I fed it an image of Sam and then said, "a cartoon version of a six-year-old boy, blond hair, blue eyes, with two laser pistols as a space pirate with wacky armor, and a big cannon strapped to his back."
In ChatGPT, the top was your children, and it came from a children's author with decades of experience writing fiction for young boys who like typical boy subjects. The audience is Sam, my six-year-old, who likes these types of things.
That's cool. You would get the whole story arc and the resolution of that hero's journey and everything. Would you get a markedly different story quality from ChatGPT 4 versus ChatGPT 3.5?
That's a great question. The answer is most certainly yes. I recommend that you start getting a fairly gut feeling as to which model is the right one to use, but at a very high level.
I hate saying this word because it's ridiculous, but ChatGPT 4 feels slow. When I say slow, I mean it can do what you can in eight hours in ten seconds, not two. But because ChatGPT 3.5 took 2, the ten now seems ridiculously slow. It's so crazy how our expectations get set so quickly, but ChatGPT 3.5 is almost instant in its ability to output.
When you start seeing text-to-voice models, they're using ChatGPT 3.5. ChatGPT 3.5 can generate a word quicker than you can hear the word. When it's typing it out on screen, it's going at a fairly natural language level. ChatGPT 4 has a half-second between each word to determine what it should be.
I suggest that people use ChatGPT 3.5 to determine what they want and how it will work. But if you want the serious output, you're going to ChatGPT 4 when you're willing to go, and I say have a coffee. It's literally ten seconds, not two. But when you're willing to sit there and wait for it, you go to ChatGPT 4.
Use ChatGPT 3.5 to determine what they want and how it will work. But if you want serious output, use ChatGPT 4.
Okay, that's good to know. Can you use an AI to speak an audiobook? Let's say you wrote an ebook on your area of expertise and don't want to narrate it. You just want to give it to an AI to narrate for you. Is there a good enough one out there to do that?
Yeah, there's one called ElevenLabs, which, if you upload a five-minute clean voice sample. When I say clean, I mean not clapping. It's close to the studio, as you can get five minutes of audio, and it can reliably replicate that voice when you provide it with a transcript. Then you have to choose who's going to read the audiobook. Is it your Jessica Rabbit? That is the question.
I recommend describing it as well. It might be a way of hearing my words and describing his voice. ElevenLabs is a text-to-speech tool. A few are coming out. There's BHuman as another one. Synthesia is another one. But the one that I found reliably is ElevenLabs. It really is quite impressive.
This gets so fascinating when I say get on this journey now. I said at the beginning that systemic shift. The web was you having a footprint that was the whole world versus your travel distance around you. Mobile, was you being decoupled from the need to be at a desk?
AI is a systemic shift. The link that we've always had between scarcity and value has been decoupled. For the 4000 years that we've had an established business rule, they recently found a tablet showing banking from 4000 years ago. For 4000 years at least, there has been a link between value and scarcity. If everybody could do SEO, your skill set would be less valuable.
Tom Brady is in a very small group of people who can do what Tom Brady can. Therefore, Tom Brady gets paid a lot of money. Somebody that cleans the street gets paid not a lot of money. I'm not commenting on politics or social justice equality. I'm not saying that's right or wrong. It's just the truth. Somebody that can do something others can't do is worth more.
In AI, we're removing the scarcity of human capital. I don't know the answers from being the guy that can always see a few years in the future. I don't know what happens in capitalism when you remove the link between scarcity and value, but that is what's happening.
Experts excel in their domain with deep knowledge, intuition, and quantifiable skills, while those peddling false promises are phasing out. This is a positive development.
Click To Tweet
I had an ex-client the other day who said, "I'm looking to do an ebook. Do you have any advice?" "Why do you need an ebook?" "Because we need a lead magnet for a thing." I'm thinking a couple of thousand words. I'm like, "Why don't you write an entire book? Is that what you mean?" Were we, as marketers writing ebooks for lead magnets because it was the right thing to do or because that's what we had the time and money to do? I think it was the second.
I don't think we said, "Yeah, the 2000-word PDF is better than a 50-page book." That's not what we were doing. Maybe we weren't, but I don't think we were. I don't think we did that because it took years.
I'm like, "Why don't you just get ChatGPT to write the book?" He's like, "On solar panel generation in rural farmland?" I'm like, "Yeah, write a book on selling your land to solar." It took him two hours, and he has a 30,000-word book.
Is there a limit to the number of words ChatGPT will generate for you? For example, can you write a 100,000-word book with ChatGPT?
ChatGPT 3.5 is very limited; it's 2000. ChatGPT 4 is more. What you do is you essentially chunk down the work. You ask it to generate an outline first, and then you ask him to generate the first chapter.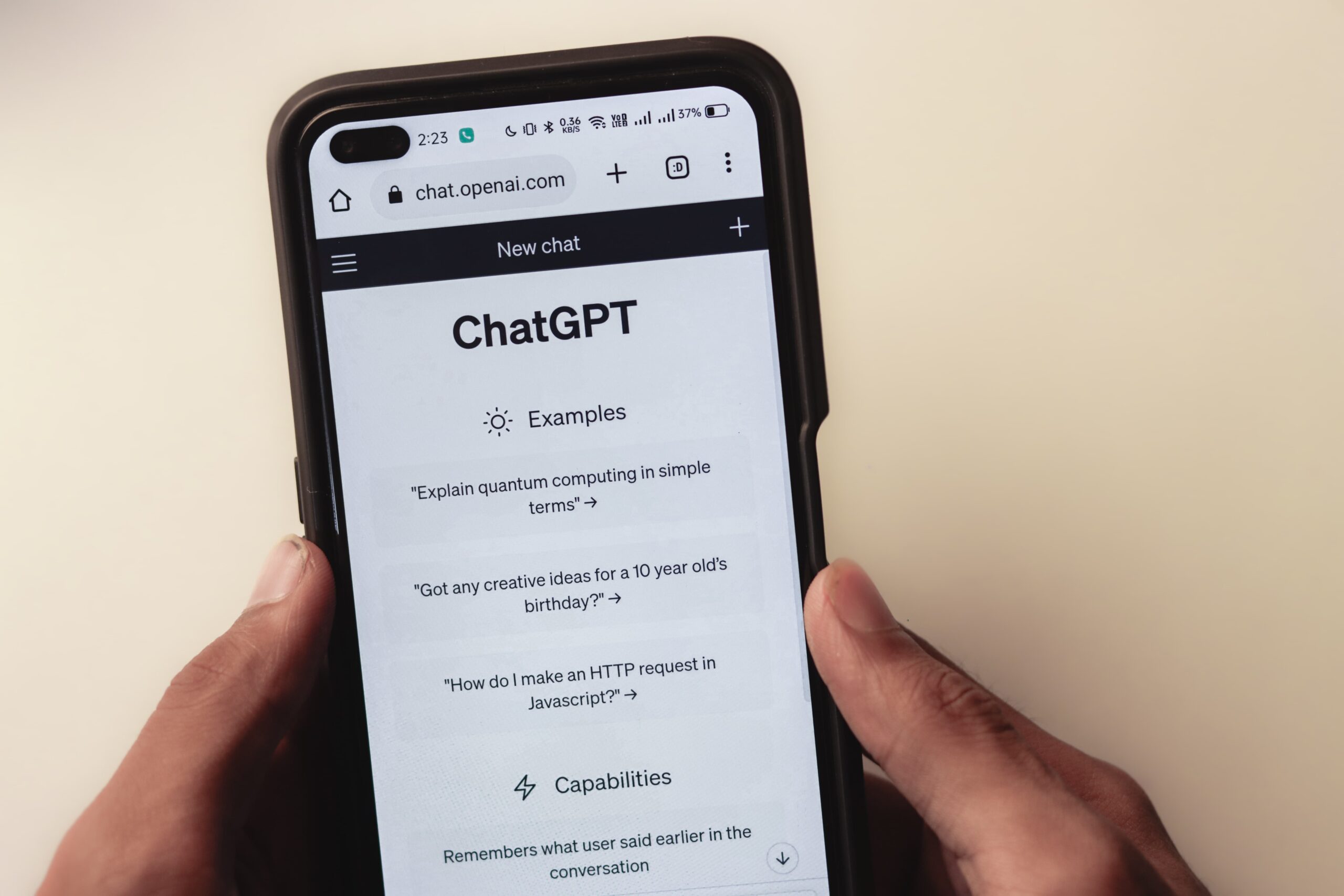 Returning to that earlier technique of feeding in your own writing style to generate a blog article. You then feed the first in a new context view in the first chapter when you ask it to generate the second chapter so that you get continuity both in voice. You get continuity in actually making sure the chapters read together. Put one chapter, introduce the next chapter, and introduce the next chapter. That link will probably go quite soon. But currently, yes, that is in place.
What would that look like regarding what you type into the prompt so that that works properly?
Literally, you say, "I want to write a book," the subject is this, you're a writer, and we're going to do this together, do you understand?" Then I would ask, "Are there any better titles you recommend?" Go through that process of brainstorming the title, and then say, "The audience for this is, in this particular case, this was for 30- to 40-year-old men and women in metropolitan areas that have just inherited farmland from a relative that has passed away or are retired." That was the audience.
"Now write me the 15-chapter summary, synopsis, bullet points, and talking points for this book. For chapter one, please write me the first 5000 words." At that point, you're going to start losing, as you said, what's called the token minute or the word limit.
You then open a new window and say, "I wish to continue writing an ebook I've worked on with you." The subject was this; the title was this. Chapter One was this; chapter three will be this. We're now writing chapter two. Here is an excerpt from chapter one to mimic the writing style. It goes, "Okay, that's chapter two." Literally, copy and paste that onto chapter three, chapter four.
Discover your 'aha' moment with AI—a life-changing, tangible experience that will empower you.
Click To Tweet
When I was talking to someone, Stephan, they go, "Oh, that sounds like a pain." I'm like, "Have you ever tried writing the book?" That takes a year. This is a slightly grueling four hours. That takes a year.
Again, I want to ensure this is prevalent for the authors and creators because this is a transformative moment in their career journey. I am not, for one second, suggesting that the output quality is as good as the quality of a human author. If in a year, I think it might be. But for marketing, it's good enough.
That's where we now start seeing that people that have aimed into the highest niche, the highest value, still have a lot of value to offer. I know you've run into some. I know I've run over some. The SEO expert charges $50 a month. You're like, "I can't even afford Semrush for $50 monthly. I don't know what this guy is doing for you." You can't even afford the tools you need with that money. Those are the people that are being removed from industries.
I don't think that's a bad thing. The experts still get to sit in the space of expertise because we have a lot of ingrained knowledge, gut-feel knowledge, and data quantifying qualifiable skill sets. The people that were peddling stuff are the people that are being removed from the market, which can't be anything but a good thing.
Amazing. Talking about this whole scarcity of human capital going away and being replaced by an unlimited abundance from these AIs, it's not just ChatGPT. There's a tool called Secta that will generate 400 headshots for you based on one image that could just be you in a vacation environment; totally not a professional-looking photo of you but a good picture. They all look very different, super high quality, and so forth.
You do that for $49 versus hiring a headshot photographer for thousands of dollars. He's doing an amazing job, but you have to fly to him or pay an insane amount of money to have him fly to you. Now all that is much easier to accomplish with just an AI tool. It's pretty amazing.
Look at tools like Product Hunt in the AI category. It gives a fairly good snapshot of what's working at that moment.
Honestly, yes, but I'm not going to recommend them if that's okay because these things move so quickly that any advice I gave today, or quite literally by tomorrow, I would want to say, "No, don't do that." I think learning the core skill, as we said, the abacus, is to learn how to do the math right now, which you can do on openai.com.
AIPRM is there. Chat PDF allows you to do a ChatGPT conversation with a PDF. You can upload a PDF, then have a conversation with it, and it asks you questions, which is phenomenal. As we said, Midjourney, ElevenLabs.
The more plugins specific are changing so quickly, at the time of listening, that's the moment you research what's working or what's not working then. I suggest looking at tools like Product Hunt in the AI category. It gives a fairly good snapshot of what's working at that moment.
I think going back to one of your recommendations from earlier in our conversation, if somebody spends 20 minutes a day playing around with ChatGPT, trying to optimize their prompts, add those tops and tails, try different styles of asking ChatGPT to be a different kind of expert, and so forth, I think that is much more valuable than finding the latest plugin or Chrome extension. ChatGPT is going to be around for a long time. Whatever plugin or extension you found may not be around in a month.
Yeah, don't learn that. Learn the math.
Awesome. This was fabulous and inspiring, and innovative. I know we didn't talk about your book that's coming out here, this Proud or Rich book. So if somebody wants to read that book and learn from you some of these amazing ways of refining their ChatGPT prompts and so forth, what's the next step for them?
Thank you. It's proudorrich.com. It's a combination of two years worth of work. I wrote this one myself, I promise. Not a single ChatGPT interaction. It's 52 life lessons. It's a collection of the stuff I learned, the stuff I forgot to learn, and the things I ignored throughout my career and journey.
The book then comes with a free course throughout the year, where I will teach it live every week and hopefully help people see some stuff they're not seeing in my way. If they go to proudorrich.com, they can sign up there. Get the links. It should be on Amazon now. They can get it from there, which should be super amazing.
Thank you very much again, Stephan. This has been a lot of fun. It was one of those I wish we could do this for hours because it's a really fun subject. I hope the people who have heard this heard one thing that helps them with this journey.
Thank you, Peter. Thank you, listener. Go out there, make it a great week, and we'll catch you on the next episode. I'm Stephan Spencer, your host, signing off.
Important Links
Your Checklist of Actions to Take
Embrace AI as a transformative tool. Recognize the systemic shift brought by AI and its potential to revolutionize multiple industries, including marketing and content creation.
Leverage AI tools like ChatGPT to assist in writing tasks, such as blog articles, ebooks, or audiobooks. AI can save time and effort, and enable me to produce content more efficiently.
Explore AI text-to-speech tools like ElevenLabs, BHuman, or Synthesia to convert written content into audio format. This allows me to choose a desired voice and replicate it reliably.
Divide my writing into manageable chunks when dealing with word limits on ChatGPT. Start with an outline and generate content chapter by chapter to ensure continuity and coherence.
Tap into my knowledge and experience to provide context and guidance to AI tools. By feeding my writing style and content samples, I can enhance the AI-generated output.
Understand the rapidly evolving AI landscape. Stay up-to-date with AI tools and plugins by regularly researching and exploring resources.
Dedicate regular time to refine my prompts and optimize my interactions with AI models like ChatGPT.
Recognize that AI-generated content can be a valuable marketing tool, even if it may not match the quality of human-authored content.
Experiment with different AI tools and plugins to discover what works best for my specific needs.
Visit proudorrich.com to join the priority list for Peter Swain's book, You Can Be Proud or Rich.
About Peter Swain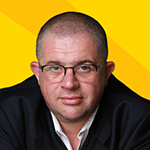 Peter is an "OG" in the space of digital. An early pioneer of both web and mobile, Peter is now unlocking the power of AI for entrepreneurs and businesses.