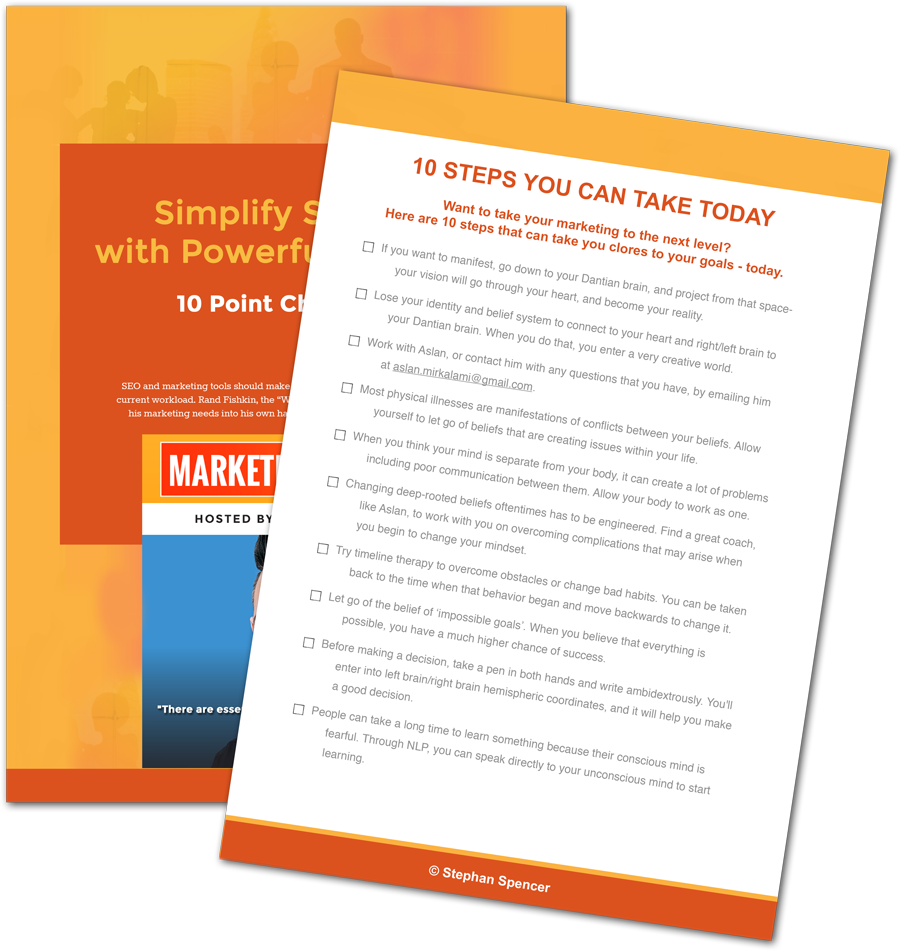 Get into action! Download your FREE Checklist
Put the most important tips from this episode to work and take your marketing to another level! Get your free 10 Point Checklist for your next actionable steps.
This Week's Guest:
Imagine that you're jobless and struggling to make ends meet. You hear about a program that can teach you to make money working on your own so you submit an application. You make it to the final round of applicants, only to get a call saying you've been rejected and the program has chosen someone else. What do you you? Do you accept the rejection? Plan to apply again next year? Or tell them that they've clearly made a mistake and you're the right choice for the program? Today you'll learn how to turn this kind of rejection into a new opportunity.  
Robert Allen is here to inspire you to do extraordinary things in your business and to transform your finances. Robert is a #1 New York Times bestselling author who has already written 11 books (and has 10 more in him). He has written some of the most influential financial books of all time, including Creating Wealth, Nothing Down, Multiple Streams of Income, and the One Minute Millionaire.
Find Out More About Robert Here:
robertallen.com
connect@robertallen.com
@OfficialRobertGAllen on Facebook
@BestSellerBob on Twitter
bestseller_bob on Instagram
In This Episode:
Links and Resources: