Digital marketers sometimes have a reputation for taking advantage of people's vulnerabilities and using persuasion techniques to lure people in. That's why it's so powerful to uphold a moral standard in your marketing. Today's guest speaks to the value of maintaining integrity as you develop your digital marketing campaign.
Lauren Pawell helps business owners and their teams generate more sales-ready leads online. She focuses on high-impact marketing efforts so businesses don't waste any time or money on tactics that won't drive real results. Case in point? That time she generated over $262,000 in sales for a client using only 9 emails.
In today's episode, Lauren shares how to use digital marketing to bring in sales-ready leads. She gives specific examples of how her clients have pivoted during the pandemic. We talk about the importance of being conscientious as you find ways to market your business. Lauren also offers practical, easy-to-implement tips for your website and email funnel that will take your digital marketing to the next level. This episode might cause you to rethink some of your digital marketing strategies.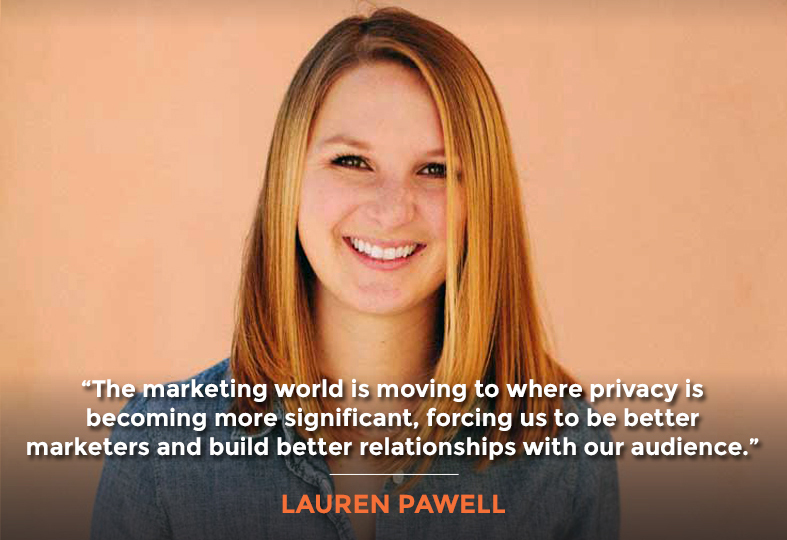 In this Episode
Transcript
Lauren, it's so great to have you on the show. 
Thank you, Stephan. I'm so honored to be here so thanks for having me. 
You bet. We met at Heroic Public Speaking, Michael Port and Amy Port's really fantastic speaker training programs. Since then I'm curious, did you get to use your new abilities and skills on stages or did you just have to do the virtual stages like most people?
Mainly over Zoom the last year and a half, but I'll take it. 
Yeah. Listener, by the way, Michael Port is phenomenal, one of the top speaker trainers in the world, and he was a guest on this podcast. I do recommend listening to that episode if that's of interest to you. 
Lauren, let's start with your origin story. How did you end up running your own company? Helping folks with their marketing, where did this all start? Was it you had a lemonade stand in second grade or something? 
I didn't like selling something that I didn't believe in, but I loved the marketing side of things.
No, I'd say it was kind of a haphazard journey. I got my MBA, was working for a medical device company out in Europe, and hated almost every minute of it. I did it for about three years and I learned a lot. I had about three roles. In one I would say I was assistant to the sales manager, I was product manager, and I was responsible for salesforce for the entire company. 
Long story short, I really didn't like the product I was selling—separated inside of a patient, it was not a great product. I didn't like selling something that I didn't believe in, but I really loved the marketing side of things. So I went from that job, trained with a digital agency in London. It was a really unique program where you were there for a few months and they rotated you through different departments—PPC, SEO, email marketing. I've actually worked on real campaigns. 
Because I was the only American in the office, I wrote the Facebook ads for NFL superstars because they figured, oh, you're American so you know football, which I did not. I was on Wikipedia, looking up games. Anyway, I got a really great training there and loved what I did, but got a not-so-good job offer on the back end of that and so I just decided to start my own company and go back to the states from there. 
It's a great example of you think that things aren't going your way and actually, they're going exactly the right way perfectly because that's what led you to start your own agency rather than work for somebody else. If you got the most fantastic job offer, who knows. You could still be working for the man to this day.
Probably I would still be writing ad campaigns for NFL Madden Superstars. At the time, I didn't see that, but now I'm super grateful for the journey and learning what I didn't like very early on in my career.
Yeah. You've been running your agency for what, a decade now?
The marketing world is moving to where privacy is becoming more significant, forcing us to be better marketers and build better relationships with our audience.
Click To Tweet
Yeah. 
Cool.
That's pretty cool. 
How big of a team do you have?
I have a different model where I tend to hire subs based on the type of project we take on. We typically come in, as I would call it, more of a fractional CMO than a traditional agency. The team's really flexible and often I'm hiring on behalf of the client and trying to find better team members for them. 
For Bixa, we have about four team members right now that work on all projects, but we have a bunch of extensions that will come on for client projects, vendors that I like to work with. 
What's the benefit of a fractional CMO over having a full-time CMO?
Good question. I think it's more that the business isn't ready for a full-time CMO. They either don't have the budget yet or they don't have the team yet to justify that, so I tend to come in between before they're quite ready to make full-time hires. Oftentimes, the business owner has been sitting in the CMO role and the business has grown beyond that point where they need to stay more in the CEO role and they need someone to help come down into the team, help scale up marketing, and that tends to be where I come in.
I'm never a replacement for a full-time CMO hire. If that's what a business needs, then I'm just going to tell them right off the bat, "Hey, this is a full-time job and you need someone else and that's not me."
I'm never a replacement for a full-time CMO hire.
Are your team members also fractional CMOs, or you're the fractional CMO and then they assist you in all the other aspects of the job?
It's the latter. I've actually never considered bringing on other fractional CMOs, although that would be a really interesting, really interesting model, which maybe I'll think about after this interview. But right now, it's just me, and my team members help with a lot of the behind-the-scenes stuff.
I think this actually brings up a good point for our listener and for your consideration too. What's your growth model for your business? Can you scale with the current model? Because what happens if you get burned out, you need to take a six-month sabbatical. 
I got to that point. A long time ago, I was just completely burned out, I took five months off, and I completely unplugged. I wasn't reachable by email or anything. I did one speaking engagement that I had pre-committed to, but other than that I was off the grid. That was really essential to my mental health and for me to rejuvenate. I was strung out, I was stressed out, I was not in a good place.
You bring up a really good point, which is that we can only take on so many clients at one time. When I look at how scalable this is, I don't have a great answer besides finding more means. Speaking frankly, up until this point, my model has always just been booked out, and then let's not worry about scaling up. However, that's been something that's been on my mind this year as we look at, hey, we've been consistently booked out for four or five years in a row and well in advance, so what's next? 
Also speaking transparently, I had a pretty rough go of COVID this last year, so I wasn't even thinking about scaling up. I just thought, hey, let's keep everything running, serve my clients the best we can, and then we'll think about scaling next year.
Would you mind sharing? I mean, you don't have to, but what does having a rough go mean?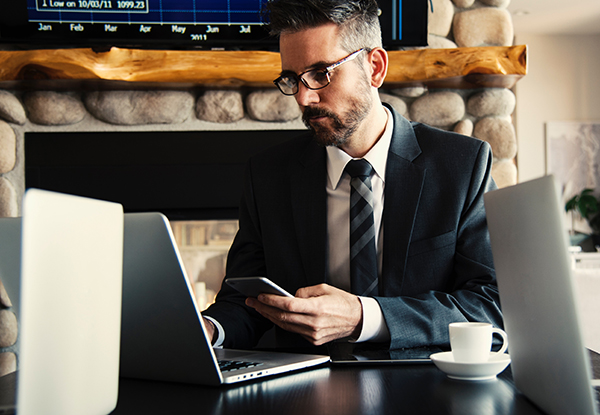 Sure. I got COVID in March 2020 and it was before they had enough tests for anyone. It was before they were taking patients in the hospital. So about three weeks in because at the time everyone was saying, oh, COVID only last two weeks, then three weeks and I could barely walk up my stairs.
Just for contrast, I hiked a 14,000-foot mountain a few months before by myself. I'm a pretty active person and I couldn't walk up the stairs without getting winded. I couldn't walk across from my living room to my kitchen, which isn't the same room without needing to sit down. I was having a pretty hard time breathing. 
Anyway, I went into the hospital three weeks after saying, hey, I'm not sure what's going on. I thought this would be over in two weeks and they said you're not dying. We don't have enough beds so we need you to go home. There's really not a whole lot we can do for you besides put you on a ventilator, and right now you're not far enough along for that to be needed, which I was grateful for. 
I'm 18 months into my recovery and I'm still rehabbing my lungs just to give you an idea of how long it's been for me. I'm super grateful that I didn't need to be on the ventilator, but also a much longer journey than I expected upfront. I thought this was going to be like a two-week thing and I'll be okay, on the back end of that.
I'm sorry to hear that. That sounds really rough and that must be challenging to figure out how to run the business while you're still recovering and be that single point of contact for all the fractional CMO duties and also just manage your personal affairs, your household, family, and personal life all on top of it. That can't be easy.
I'm super lucky in that we have amazing clients and everyone kind of was going through different stuff for the last year and a half. I think everyone's had their own battles. I will also say that I really try to make myself somewhat replaceable for my clients. 
I try to make myself somewhat replaceable for my clients.
Obviously, I want Bixa to be hired and people to find this valuable, but I also don't want anything to have to run only with my involvement. That's part of where the fractional CMO comes in is there are often extensions of what I do within the client's team. 
I've leveled up the internal team to be able to take on a lot of stuff without me. It actually worked out not too bad, all things considered, to be honest. I'm also blessed that I have a husband who really stepped up on the personal side when I needed a little bit of a break after work.
That's great. Where do you see things going from here? How do you shift and grow the business given what you're desiring and what works for you with your time, schedule, bandwidth, and all that? Is this going to be bringing on more fractional CMOs? Is it going to be more of a traditional agency over time? Is it going to be that someday you end up going in-house or you become essentially the CMO of your own dot-com, ecommerce company, or something? What's in the works?
Right now, in terms of scaling, some things we're working on just based on client demand and client need is how we can train consults and have more marketing assets that are very quickly spun up. I think we saw on the pandemic that there was a need to shift and pivot very, very quickly, and some of the traditional brainstorming, copy, design, development whole process needed to be condensed into something that could get spun up really fast like a new product overnight or a new workshop overnight. 
Really, what I'm looking at for 2022 is can we make some of those assets in a templatable form, a little more available for some of the clients who want to do that without us or just want someone to come in and train their team so they can do it without us. 
Starting a value system and getting a feel for working together with clients will lead to knowing who is the right fit to deal and partner with.
Click To Tweet
Essentially, some of the services that we provide as a fractional CMO, but with our client's teams running a lot of it, and how can they empower themselves to spin up those assets quickly because I think we've found that there's just this need to be really nimble and react very quickly to market feedback over the last year and a half. That's kind of where I see things going in 2022. Although, maybe I will think about additional fractional CMOs for 2023 now that we've had this conversation.
It just allows you the freedom to be able to check out if you need to for a period of time and everything falls on your shoulders. Where do you see the client-side of this going in terms of are you imagining these clients are going to be hiring a lot more team members or they're going to be dealing with outsourced partners primarily? Are they going to be building out their SOPs—their standard operating procedures, checklists, and all the process improvements? Are they going to work on developing culture? All the above? Where do you see the priorities for 2022 for your clients?
I think a lot of it is just stabilizing and scaling up some new offers that were released over 2020 and 2021. Meaning, we saw a lot of our clients business models change or the offers pivoted, and we really had to quickly put in place marketing assets, not to beat a dead horse, and now it's about how do we get that in front of more people now that we have a little bit more stable target audience, a little bit more stability. Pandemic-wise, we understand what people want a little bit better so it's really just about getting that in front of more people is where I see most of my clients going at this point in time.
What kind of assets are we talking about? Like podcasts, lead magnets, or ebooks? What sort of stuff?
A little bit of everything. I would say it's mainly, I'm seeing a lot of clients do virtual workshops, virtual training, if they're in the service industry, so they shifted a little bit of their model. That tends to be either some sort of evergreen webinar, a lead magnet, or running people through those virtual workshops. Then on the product side, gosh, that just looks different depending on the business, so that's mainly a straight shot straight to a product.
We saw many of our clients' business models or offers pivoted, and we had to put marketing assets in place quickly.
What would be an example? Give me an example of, let's say, a product company, ecommerce that is doing something novel in terms of driving interest in their products?
The client that comes to mind is they're using virtual workshops to drive the interest in their products. They're kind of educating about their products through a virtual workshop, rather than your traditional ecommerce path. We are typically getting a bunch of people in a live workshop. Sometimes we offer replay, but often not because we find better demand when it's live. Then from there, on the back end, we'll sell into a product. 
That's been pretty fun, to be honest. It's been fun to capitalize on this Zoom movement that I think was initially just reserved for all of us work from home people who had been doing that for a long time, and now, most of the world understands what Zoom is and what it's like to sit on a webinar. That's been really fun to bring that client's audience into that fold.
What's the difference between, in your mind, a webinar and a virtual workshop?
The workshop's paid so we're charging a nominal fee to attend the workshop, where a webinar I often see is something free.
Okay. Do you apply what they spend on the workshop towards a bigger package? Or is that just that money is an exchange for the value that they get from attending the workshop?
The value they get for attending the workshop. We use that to cover ad spend to drive registrations. There's no credit or coupon on the back end of that, if that's what you're asking.
The workshops are paid where a webinar I often see as something free.
Okay. And then are you advertising primarily on Facebook or primarily on Google, half and half, or what?
We are primarily paid advertising on Facebook and Instagram, although I would say most of the registrations come from Facebook for that specific audience. But email really drives a lot of our registrations. We use Facebook typically at the top of the funnel, but we're finding with the privacy changes to iOS, it's getting harder and harder for us to track attribution from Facebook ads. We are seeing, hey, we'll bring in new people into our world through Facebook and Instagram, and then we'll use email to drive registration.
So if Instagram isn't driving much in terms of attendance, why even advertise on Instagram?
Well, it's driving some. It's driving maybe 25% of the attendance, so it's not driving everything. But I don't like to rely on only one platform if I can help it.
What's your position on the whole Facebook whistleblower thing? How are you messaging that to your clients?
That's a really good question. A client messaged me the other day and was like, what are your thoughts on this? I was like, do you want my personal thoughts or my professional thoughts? I think things were going to head that way anyway, it's just a matter of when someone was going to speak out about maybe some of the practices that are happening on Facebook. 
I just think it's the way the marketing world is moving where privacy is becoming more and more important. I just say, hey, this is just going to have to force us to be better marketers and build better relationships with our audience and customers in different ways besides just being reliant on social. We need to do that anyway, and that's kind of how I'm messaging that, but it's tricky. It makes my job harder, but that's kind of the name of the game in digital.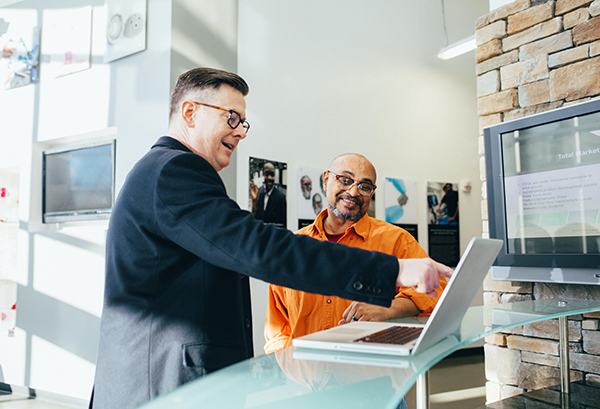 But there's also that aspect of what the whistleblower was saying, in regards to teen mental health and how the algorithm is actually working against that purposefully because it's trying to get more engagement and ad revenue. It really isn't looking after our own best interests as the users. We're the product, we're not the customers because we're not paying money to Facebook. I'm curious what your personal thoughts are on all that?
Sure. Going back to my entrepreneurial journey, after selling this product that I didn't believe in and was hearing wasn't a good product, I internally told myself, I'm never going to market a company that I can't stand behind. I'm not going to market a product. I'm not going to market a company I can't stand behind. 
I already have this kind of barrier, if you will, between what clients I take on and what I don't. I'm not someone who 's going to market some sort of fat loss pill because I don't think that's always in the best interest of the consumer. I'm very picky about who I take on as clients, and as a result, that tends to align with my personal beliefs about social media, which is in moderation, and consuming certain types of content is okay on social media.
I'm not wild about some of the stuff that happens there, but I already kind of have that built into who we work with. We can only work with so many people at a time, so naturally, we can only take on some new clients so I don't have to say yes to jobs that I'm not comfortable marketing on social media if that answers your question about my personal beliefs.
I think there's plenty of data showing that social media, screen time, or checking out of life isn't great for anyone's mental health. I think the pandemic has just exacerbated that as people are in their homes a little more. I am mindful about what messaging clients put out on social media and how much engagement bait we use if you will, and what kind of stuff we're using.
There are so many ways we can spend our time as marketers. But, first, spend it doing things that you enjoy and believe in.
Click To Tweet
Have you ever had a client that you look back on and think, I should not have worked with them? Maybe they were outside of your value system. Maybe they were just unpleasant to deal with.
Yeah. I'd say in 10 years, the answer is yes. You know, a few times over, I'm sure. I'm guessing you've experienced the same thing, but that was more of a problem early on for me. I got pretty clear within the first couple of years around who was a right fit and who wasn't. That makes things a lot easier. It all does start with a value system, and then also just getting a feel for how we work together. Not everyone gets along with me. I don't get along with everyone, or we're not able to partner in a way that's going to be beneficial to the outcome. I'm just really mindful of that.
I really think if you're going to spend a lot of time with a client, which inevitably I do, I want to be able to get along with them and also have frank conversations about when something's not working. If we can't do that, then it tends not to be the right fit. But yes, the short answer is yes. I have had that a number of times. They're always learning lessons.
Yes, they are learning lessons. Sometimes it takes a while before the lesson is fully received. There's one client I'll mention, not by name, but the industry. I'm like, yeah, that wasn't really a company I should have worked with. I decided the money was something I really needed or wanted. Whatever the story was, it wasn't actually true. There is abundance everywhere. It was a cigar company and I've never smoked. Not that teenagers get hooked on cigars. But you know, that's not really a thing. Still, it's not healthy. 
This was many years ago. That was not a good decision to work with them. I didn't do link-building for them or anything like that. It was just an audit, more of a technical audit on things that were not working properly on their site. But still, even that helping them to rank higher in Google absolutely was not where my gifts and talents should have been placed. Oh well, a learning lesson.
There's plenty of marketing work out there. I think we have the luxury of being able to choose. Is this something we want to work on or not?
I'm very mindful that as marketers, we can use the powers of persuasion to increase demand for a product or service. We really have to think about if a product or service would feel good about increasing demand for. As I'm sure you've seen too, there's plenty of marketing work out there. I think we have the luxury of being able to choose, is this something we want to work on or not?
I love this concept that I learned from taking a course from an Akashic records keeper. It's really out there but I have diverse interests. She was a guest on my other podcast, Anne Marie Pizarro on Get Yourself Optimized. One thing she explained that I thought was really profound is that you don't have prospects or clients, you have an assigned group. You think of it this way that these are people who you're destined to work with, to assist, to receive lessons from them, for them to receive lessons from you. 
You can do stuff to thwart that. You can make yourself a well-kept secret, not do any marketing or botch up all your marketing so that it's hard for that assigned group to find you and work with you. But still, it takes a lot of the pressure off to realize that they're kind of preordained to work with me.
Therefore, I don't have to work with everybody. I don't have to take gigs that are not aligned with my values, what I consider to be important, or the kind of industries that I want to support. I think this applies also not just to clients, but to the team, to your team, and to the teams that you're building for your clients.
You as a fractional CMO, I'm imagining you're assisting with hiring. You're interviewing and making recommendations and so forth. You have a lot of say and what the makeup of that team is and the in-house team that you're building for your client. What if they're an assigned group as well? They're destined to find you. I used to think that I had done these amazing things for people like helping them start families because my agency was how they met.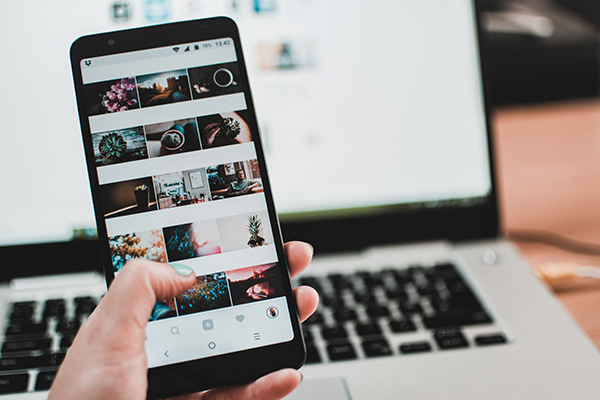 Two different couples that come to mind where they have families now with kids and everything and they met at my agency, like, wow, that's amazing. That was me. No, they were actually preordained to meet. They were soulmates beforehand, and I just happened to earn the right to be the vehicle, the venue. That's how they met. They would have met some other way. If I hadn't earned that right, I was kind of arrogant about thinking to myself, like, oh, yeah. 
You're the matchmaker.
I bring families together and stuff, whatever. If you check your ego at the door, and you think I'm just a facilitator or I'm a delivery person for miracles, synchronicities, and stuff. For one, that takes the pressure off a lot. For two, it helps you to stay out of your ego and not be so arrogant. At least that's my experience. I'm just curious what your thoughts are.
Yeah. We joke about this internally because we have a few clients that I'm thinking about and I apologize if this is not the way you describe it. If we think about the woo scale, like where they fall on, they're pretty far over on the woo scale and I'm not so much. We joke internally that we have some clients who are maybe a 10 out of 10 on the woo scale in terms of what they offer and what they sell. I might be, you know, a 1 out of 10.
I do think there's something to be said for, I don't know about preordained, but lessons to be learned and the type of clients that are coming your way and you want to work with. I tend to be more on, hey, I've attracted them to me in some way, shape, or form, whether it's through a speaking opportunity or a referral. I'm very mindful about what kind of impact am I going to have working with this client. This is the impact I want to have. Is there a target audience, and when I want to influence their products or services? I don't know if that answers your question about preordained, but it's an interesting thought.
Well, it's more like an assigned group. Maybe look back on an example or two of clients where you were a linchpin for them. If they hadn't found you, all sorts of stuff wouldn't have happened. Think of that chance meeting that didn't happen. It did, but if it didn't happen, then this couple wouldn't meet, they wouldn't have this child, that child wanted to become president… Sweeping global changes to the planet because that chance meeting didn't occur. In the case of you, you being the fractional CMO was the firestarter to something magnificent that happened. I'm curious if there are any examples that come to mind of that.
I'm very mindful about what kind of impact I will have to work with this client.
Yeah, I have quite a few that come to mind. I'll tell you one that's about to unfold because I think it'll be a little more interesting. There's been someone in my world for a while who we've worked together on a small scale. Recently, I got hired as a Fractional CMO. I chose the project because we get to influence, we get to affect young children and their education. I just think that's really amazing. I don't have kids of my own, but I do like to mentor big brothers big sisters. This just kind of really spoke to me as a project. 
It's a super challenging job. The business is at a point where there's a lot of growth and changes that need to happen. It's not an easy role by any means. I am speaking confidently about going to be a firestarter for the business, it's going to hit the next level of growth. I'm super excited about that. I'm mindful of if is this a challenge I want to take on, and is worth it to me? Because there are so many ways we can spend our time as marketers. I want to spend it doing things that I really enjoy and believe in.
That kind of circles back to your question about social media and the whistleblower. I want to have a positive contribution on social media. What I'm putting my name behind, what we're putting out there, even if no one ever sees my name, by the way, which they never do, it's always behind the scenes. I don't want to be contributing to a negative narrative, poor mental health, or anything like that on social media. 
I'm super excited about this project. Even though sometimes I'm really tired after a challenging conversation, but it's also a lot of fun and keeps me learning too, which I think is a big part of our roles as marketers, especially in the digital world.
Well, the ripple effect or impact of our actions is quite astounding. If you had a big picture, kind of clairvoyance point of view of how everything just implicated like all the different implications of our actions. It's astounding. The impact we have on people. Another way of looking at it is the butterfly effect. From chaos theory of if a butterfly flaps its wings in Beijing, then that can cause a hurricane to form or not form halfway around the world.
I don't want to be contributing to a negative narrative, poor mental health, or anything like that on social media.
We're way more powerful than we give ourselves credit for, so I think it's important to celebrate the successes and the way that we are linchpins in the trajectory of others and their businesses. 
There's something else I want to point out that I really think it's funny that you mentioned the woo scale and some of your clients being a 10 out of 10. I'm definitely a 10 unabashedly. It reminds me of a really fun email newsletter that came to me from Laura Belgray on her list and the title or the subject line was, Do we believe in "manifesting"? (The Woo-Adjacent Manifesto). It is really fun. I'll link to the blog post that email is based on. It's this concept of, well, I'm not really woo, but I'm not against it either. I'm on the sidelines. I can buy into some of those concepts, but others, you're not going to catch me with a pendulum or wearing crystals anytime soon. I'm curious if you've heard of Laura Belgray. Her blog is called the Talking Shrimp.
Yes, I know her work well. I don't remember that email, but that would be a pretty good way to describe my opinion. For example, you mentioned the Akashic record six months ago. I wouldn't have known what that was, but I had to do some research for a client and now know what that is. Laura Belgray is an amazing copywriter and has some really fun emails.
She's hilarious. Yeah. She's on my wish list of people to have on the show.
I think you should bring her on. She'd be a ton of fun.
Knowing what clients to work with and marketing products that show the consumer's best interest is part of an entrepreneurial journey that leads to alignment of personal belief.
Click To Tweet
Let's get super practical and down in the trenches right now and talk about some of the tactics that are tried and true. Just basic blocking and tackling, whatever your analogy might be around those, but it's negligent to not do these things. Whether it's a hello bar that doesn't scroll away when you scroll. It's got sticky at the top. It's an irresistible offer, a lead magnet available on the homepage, social proof above the fold, or whatever sorts of things that you think, ugh, how come not every single company on the planet isn't doing these things? I mean, that's just negligent. What would those things be for you?
I'd say, I find there's a lot of different ways to do things, but there are a few non-negotiables I have, and one of them is email marketing. I find almost everyone can do more, can do better, and can do it more consistently. I find it's almost always the number one sales channel, not just a marketing channel, but a sales channel for my clients. There's often room for optimization, whether it's on the content side or on the deliverability side, and frequently both. Even the frequency of sending is often not enough, in my opinion, especially in between promotions.
What are we sending to keep people engaged, warm, top of mind, and loving what we do when we're not selling to them? Laura Belgray is a really good example of that. I think her emails keep you delighted every time she's in our inbox. 
I'd also say some sort of exit intent pop-up or scroll pop-up to turn website traffic into email subscribers because we always want to turn that anonymous traffic into a contact and a piece of contact information that we can reach out to.
You could also use text instead of email or/and email, but I find not every business is ready for SMS marketing. Almost everyone I talk to, even people always have pushback on a pop-up. They're like, "Oh, it's so spammy. No one likes it." I'm like, "Well, probably because you're offering the wrong thing in the pop-up and you haven't seen it work as successfully as it can." I think it's something that people judge based on their own feelings about pop-ups sometimes and think, oh, all our website traffic is going to find this annoying. I find that's rarely the case.
What are we sending to keep people engaged, warm, top of mind, and loving what we do when we're not selling to them?
Testimonials or social proof of any sort, I find almost all businesses can use more of and they don't ask for often enough whether it's Google reviews, which I'm sure you talk a lot about, Stephan. With Google local rankings or just testimonials or reviews of products, we've just often forgotten and assumed that people are going to take that action on their own. These are really easy wins. I find that they don't require all of the legwork. 
That's something more robust like paid advertising is going to require or even an SEO program requires a lot of work. You can get more reviews. You can get more testimonials. You can put a pop-up and you can do more email without a ton of investment, whether it's time, team, or revenue.
Are you doing these things on your site? 
Yes.
So you have an exit intent pop-up? 
I do.
Awesome. 
We actually recently experimented with that because we used to have a full-screen kind of takeover. It does pretty well for us but recently made it a little less obtrusive, just to see how that goes.
You have a hello bar at the top.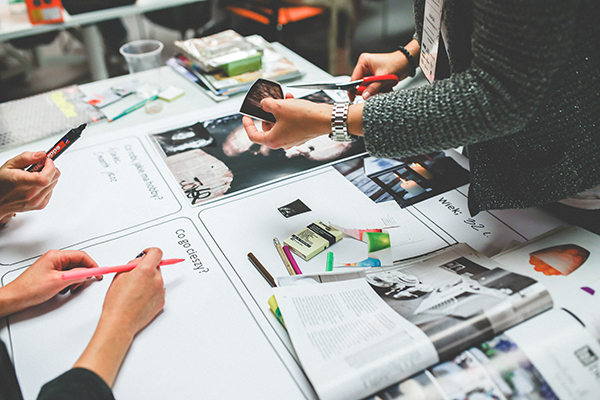 We have a hello bar. Then if you scroll about 60% or 80% of the way down, you would get a pop-up, unless you've already seen it and closed out from it and it's been about seven days, then you won't see it. 
It's good to get those details right. You miss something like that then it really annoys the internet user. They come back an hour later and then they get the pop-up again. That's no bueno. What would be a standout example of an email newsletter or a campaign that you sent out? It could be a trigger-based email that you send out for your company, not for a client, but for Bixa. What were some of the results that came from it?
Yeah, good question. Interestingly, our top-performing lead magnet is about getting more testimonials, which is very strategic. People love that lead magnet because it's basically a four-step system that you can get done in 30 minutes and collect some more testimonials. I'd say the follow-up sequence on the back end of that, people really like. Primarily because it's typically something they have on their to-do list and haven't taken action on and really just want like a simple step-by-step process to follow.
We give them questions to ask to collect more testimonials, and that's something that they really like. I'm not sure that I would say it stands out like the Laura Belgray sense of like, you're going to be laughing this whole time while you're reading this. But it's more just super helpful. That's what I always aim to be. 
I don't know if you've reviewed anything on Yelp before, but typically, reviews get rated either they're voted cool, they're voted funny, or they're voted useful. I like to joke that I'm typically about 90% useful, 8% cool, and 2% funny in the work that I do. That tends to be where Bixa sits. We're very, very helpful, but we don't lean so much on the funny side like Laura Belgray, for example.
I think that should be your new tagline, Lauren. I'm 2% funny.
There we go.
Interestingly, our top-performing lead magnet is about getting more testimonials, which is very strategic.
What would be an example of a client email campaign? I think I'm going to hear more about that nine email campaign that generated a couple of hundred thousand for your client. I'd love to hear a little more detail around either that campaign or another one that you prefer to share?
That was an interesting campaign because that was in the aromatherapy market. So essential oils right when they were becoming pretty hot in the market. Essentially, it's a really good example of a product people love, but they want you to tell them how to use it. Like, how do I use it? Give me a recipe, give me a step-by-step action item.
I wish I could say it was more complicated than this. But we've really just put nine recipes in front of the audience, generated over 250,000 from that, and a lot of amazing SEO work on the back end of that unintentionally. We're sending people to a page with a recipe. It was pretty simple. I think sometimes it's easy to over-engineer revenue-generating marketing assets. Oftentimes, you'll find your customers will tell you exactly what they want and need, and that's not always that hard to go off.
Awesome. Where does our listener go? How would they hire you if they need to book your two years in advance? Where would our listeners at least learn from you online?
Social media isn't great for anyone's mental health. Therefore, it is essential to be mindful about what messaging clients put out on social media and how much engagement bait you use.
Click To Tweet
You can go to bixamedia.com. There you will find some of the resources we mentioned, including the guide to help you generate more testimonials. There's also an opportunity to book a call with me. Even if we're booked out, I will take calls and say, hey, here are three vendors that I'll recommend you to because we're too busy right now. I really try to be of service to everyone even if we're not available to help. But I'm also hoping that will change in the near future when I add some of these other assets to our toolkit and make them more available.
Well, thank you so much, Lauren. Thank you, listeners. Go out there and make it a great day, and make some joy and positive impact in the world. We'll catch you in the next episode. I'm your host, Stephan Spencer, signing off.
Important Links
Your Checklist of Actions to Take
Keep everything in the business running, serve my clients and think about scaling.

Level up the internal team's skills and knowledge so they can handle all the work even when I am not around.

Develop marketing assets and strategies that are effective for my business's promotional needs.

Market a product or company that is in the consumer's best interest and work with people that align with my personal beliefs.

Be mindful about what messaging clients put on social media and how much engagement I will use.

Learn the lessons from partnerships that didn't work out in the past.

Spend time doing things I enjoy and create positive contributions to the digital world.

Research more on how to create effective pop-ups or calls to action for my website to utilize.

Utilize more robust advertising and work on SEO program to get more reviews and testimonials

Visit Lauren Pawell's website to know more, book a call and learn tips to generate more testimonials.
About Lauren Pawell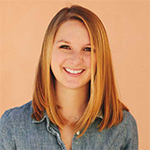 Lauren Pawell helps business owners (and their teams) generate more sales-ready leads online.
She focuses on high-impact marketing efforts, so businesses don't waste any time or money on tactics that won't drive real results. Case in point? That time she generated over $262,000 in sales for a client using only 9 emails.