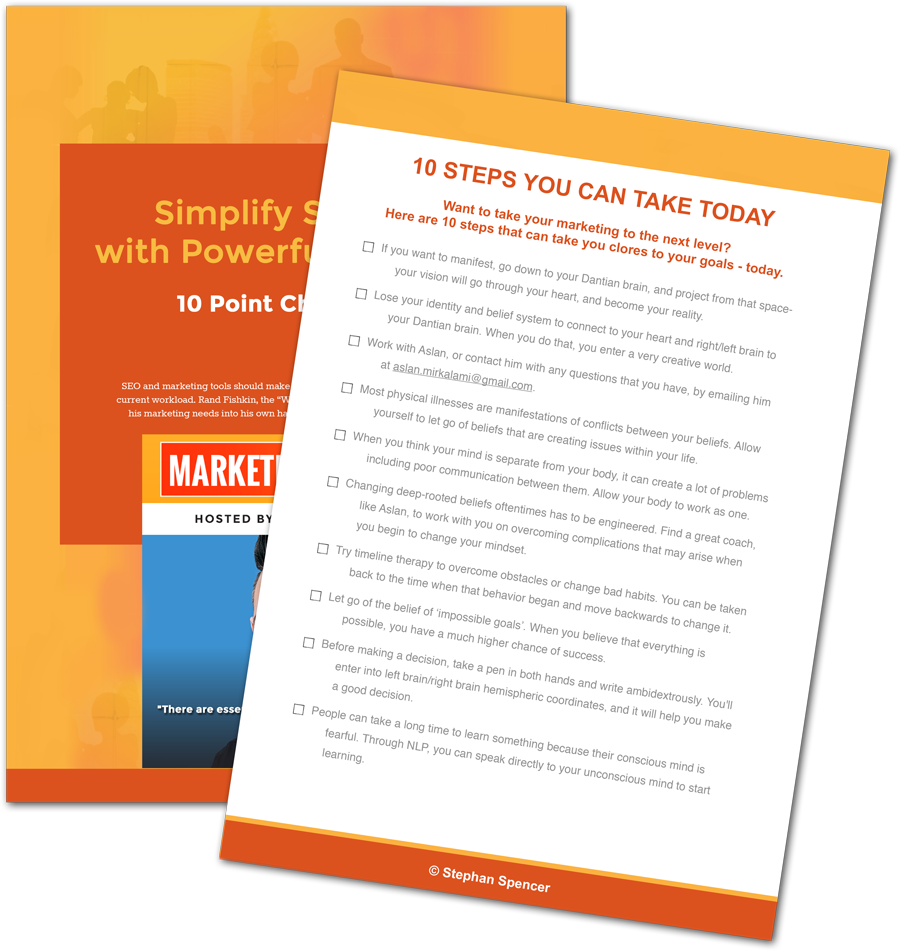 Get into action! Download your FREE Checklist
Put the most important tips from this episode to work and take your marketing to another level! Get your free 10 Point Checklist for your next actionable steps.
This Week's Guest
It's easy to get so caught up in the world of online marketing that we forget about its connection to physical, brick-and-mortar reality. Today's episode is a perfect combination of the best of both worlds, as we discuss SEO and online marketing for businesses with at least one physical location. Local SEO has some important differences from traditional SEO, such as the way that directory links are handled.
Greg Gifford is the VP of Search at DealerOn, a software company that provides websites and online marketing to new car dealers all over the country. I recently saw him give a fantastic keynote speech at UnGagged and just knew that I had to share his wisdom and expertise with you! In this conversation, you'll learn how to get your businesses highly ranked in Google's various search results, why it's so important to keep your name, address, and phone number consistent, and which tools you should use to reach the top.
Find Out More About Greg Here:
ggifford@dealeron.com
Greg Gifford on Twitter
Greg Gifford on LinkedIn
Greg Gifford on Facebook
In This Episode:
Links and Resources: