My guest today has found her sweet spot doing what she calls 5x deals, and coaching her clients in just how to catch the really big fish. Lisa Magnuson has walked in the shoes of sales leaders. She was an award-winning sales manager and led the charge as a Sales VP for several Fortune 50 companies. Totaling over 35 years of experience, Lisa has worked with large, medium and small corporate clients across a broad spectrum of industries. 
In today's episode we talk about how a sales team can identify competitors; be proactive in blocking those competitors in their tracks, or block them reactively, as well as the importance of building relationships—in fact building lots of relationships to lay the ground for landing those 5x deals. Where do your team's strengths match the prospect's priorities? Have you thought about the whole strategy landscape, have you done your pre-sales call planning? 
We talk about the current climate, and how Lisa leads her clients to pivot in order to strike the right tone and take the right approach for 2021. Stay tuned right now for an incredibly insightful, information-packed episode on everything involved in landing that 5x deal!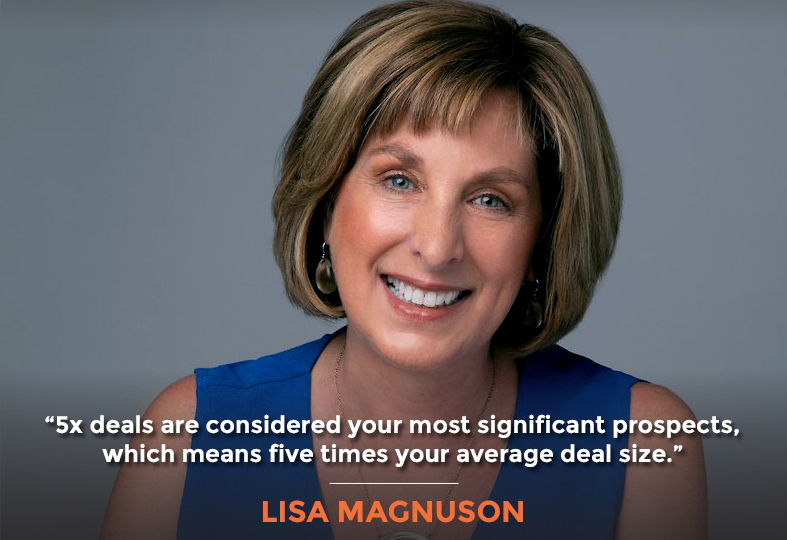 In this Episode
Transcript
Lisa, it's so great to have you on the show.
Thanks, Stephan. Happy to be here.
Let's start talking about why a playbook? What's with a playbook and how does that differ from a traditional kind of sales book on closing techniques, prospecting, and everything else?
That's a great question. The reason why is because when you're thinking about your biggest deals—I call them 5X deals, which means about five times your average deal size. Let's say your average deal size is about $100,000 5X deal, $500,000, roughly. 
When you are engaging in identifying, developing, and closing that kind of large contract, you don't do the same things. You do all the things that you do for your normal sales process plus a lot more. Why a playbook? The playbook is all about the, what else do I have to do if I'm engaging in a large contract like that?
What makes the difference to get a 5X deal over a traditional 1X deal that you typically get?
A 5X deal is complex in nature. There are going to be more people on the buying team. There are going to be more people on what I call the account team. You've got more people on both sides. It's going to take a little bit longer. You have to do a lot of internal strategy work overtime to position yourselves—the account team—to win a deal like that.
Many times, it includes multiple proposals—maybe in RFI, RFQ, or RFP presentations. It happens over time and, in almost all situations, is very competitive. I don't know how that happens, but whenever I'm working with account teams on a big deal, somehow, those nasty competitors just show up.
Right. Yeah, a good point here. What if 10 or 15 other competitors are vying for the deal? That might seem unwinnable.
Yeah. I don't know that I can ever recall 10 or 15. That's a very large number. Maybe at the beginning, but it usually boils down to 3-5 competitors as you're going through the process. That's part of the strategy. 
The account team has to see if they can identify who the competitors are early. Then as they get into the development of the opportunity, they have to do some competitive analysis. They have to think about proactive and reactive blocking. Is there anything that we can do proactively to just stop those competitors in their tracks? Or if that's not possible, how can we block them reactively? What can we do? 
5x deals are considered your most significant prospects, which means five times your average deal size.
Click To Tweet
There's not just one answer to that question, which is why these 5X deals require the dedication of that account team to really put the thought, the discussion, and the debate into these conversations over time.
Okay. Let's talk about how to write a proposal that is just light-years beyond what any competitor would put together.
Well, the proposal is a critical stage in the process, certainly. I've been involved with large deals where the proposals are literally hundreds of pages. It doesn't have to be that way, though. It just depends on the opportunity, the industry, the company. 
What does absolutely have to happen is the account team needs to have done a lot of work before you ever get to the proposal. They need to have built relationships—lots of them, not just one or two. They have to have really thought about the whole strategy landscape and have their strategy in place. They have to have developed Win Themes. What Win Themes are is the intersection between the prospects' priorities, and in my case, my client's strengths. It's that intersection that creates that sweet spot of receptivity. 
Absolutely, you can't go to the proposal stage until you have those firmly in place. You start developing those early, and they just evolve. By the time you get to propose, that needs to be crystal clear, not just what those priorities are, but why are they important to the prospect, where do your strengths match and align, and then what evidence can you share to reinforce it?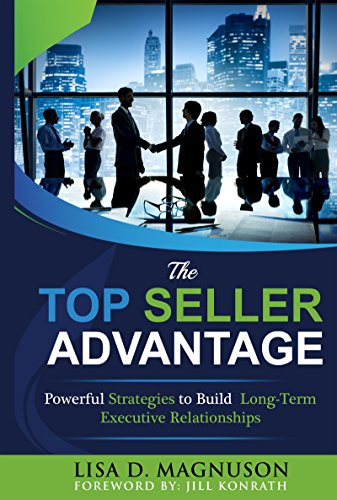 Do you delineate all that in the proposal?
You delineate some of that in the proposal certainly. I don't think there's just one way to do a proposal. When I work with my clients on proposals, that absolutely changes from company to company, industry to industry, but yes. Some proposals are more like presentations. It has to be based on those Win Themes. 
In some cases, it looks like, where are they now? What are the gaps? What are those outcomes they're seeking? That can look like that in the proposal, or it can look like, here are your priorities, and here's how we can impact those priorities. It looks different, but yes, it has to be there. One way or another, it has to be there.
Right. Typically, are your clients seeing RFPs or RFQs come in first that they have to respond to with a proposal? Or is it just like, "Here's my boilerplate proposal for you, Mr. or Ms. Client?"
The sad truth about that, and you probably know this from your experience as well, is if you get an RFP and you haven't had a long engagement period with the prospect, you have less than a 15% chance of winning that RFP.
Over the years, I've built a lot of tools that help teams decide if they even want to put time and effort into responding to an RFP where they haven't developed the relationships, where they haven't laid out a strategy, where they don't know who the competitors are, or what options the prospect is thinking about to solve their problem. 
Last year, we saw that most prospects stayed with the status quo, even if they weren't totally happy with the status quo. They didn't want to put the ergs of energy to look. They didn't want to open themselves to any risk whatsoever. The status quo kind of became the default. 
That's always been a big competitor, but it really accelerated last year. It's not just your competitors, you have to also think about the status quo as a competitor. If you're the incumbent, of course, that can work in your favor.
Right. Well, there's this old adage or expression that no one ever lost their job by hiring IBM, which is classic FUD, which stands for fear, uncertainty, and doubt. That's how these entrenched competitors scare their prospect and their clients to not go with the smaller, more superior company and technology.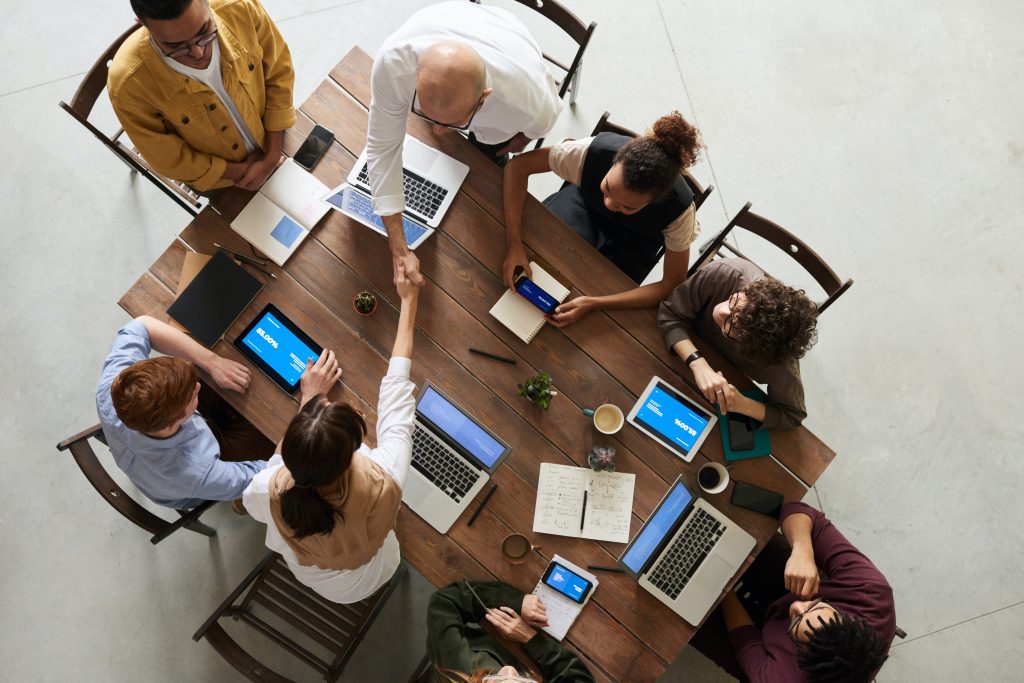 Yeah, that's funny. I got my start in sales with Xerox years ago. It's also funny that young people have never really heard of Xerox. It was such a big company as I was coming up. I had awesome sales training and sales development. We tried to change that old adage from IBM to insert Xerox instead. Play that to our advantage. 
Did that work?
Sometimes it did. Because Xerox, back in those days, tended to be the IBM of the industry where they played in.
Right. How do you increase your chances if it's a 15% chance? Do you try to increase your chances of winning when it's an RFP situation and you didn't already have a relationship with the prospect? Or do you just not waste your time?
There's not a single answer to that question. My clients handle that very differently. I have some clients that really have a culture where they will respond to an RFP even if they didn't have that long track record of engagement. They're going to respond anyway. 
I was just part of an account team with another client where we did have pre-bid success calculations—just a series of questions to help the team understand, have they had that robust sales runway? And kind of spits out a result. The result was low, and they decided to pass. It's not passed permanently on the prospect, but not this time around. They weren't in a position to win. I thought they made a really good decision, so it just depends.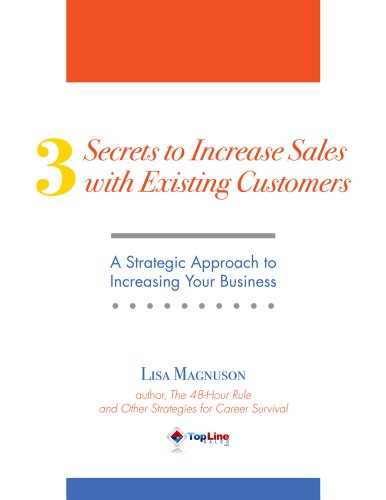 I think the biggest thing I try to talk to my clients about is one, to make sure you're not in that position. Two, if you do find yourself in that position where you don't have relationships developed, you don't know what alternatives you're looking at, you haven't had the chance to do the strategy work over time, then at least stop and consider where you are. If you're going to decide to go for it, okay, but make a decision in understanding the current state.
I'm curious, what is the difference between an RFP, an RFQ, and an RFI?
I'll answer that with a very short, funny answer first. One of my larger deals—this was some years ago with one of my clients at the time—ended up being a $30 million deal. 
That's not my largest now, but at the time, it was a big, big, big deal. That prospect, for them, we did all three. We did an RFI, request for information; an RFQ, request for quote; and an RFP, request for proposal. It's just kind of like Groundhog Day for that account team because we just kept preparing.
How about an RFB, request for busy work?
That felt a little bit like that. In the end, in that particular situation, it was worth it because we won. They won, and it was worth $30 million. To my knowledge, they still have that client today. It has continued to evolve and grow for them. 
That's not typical. Usually, RFPs, in my experience, are kind of the most typical. Every once in a while you get a request for information. They're trying to weed people out short on that list. Or RFQ, how much is this going to cost us to solve this problem? Is the investment going to be worth the effort to solve the problem? It is usually what they're looking at with an RFQ.
It sounds like the RFP is further along than an RFI, and an RFP is probably more work to prepare.
It is more work. Although, it's interesting, Stephan, what I have seen lately. Again, last year we learned so many lessons. In the sales world, boy, sellers have to really pay attention to those lessons from last year and change their approach. 
One of the things that we learned is that customers/prospects are just like us. The world is complex. Lots of things going on. We've all been through a lot. They're not operating at peak efficiency. What does that look like? 
Well, we have to keep things really simple, and they're trying to make things simple for themselves. For the first time, really, I see activity—even an RFP activity—that's very limited. Maybe a traditional RFP, let's say, might have 30 questions. I see RFPs with ten questions. I'm seeing presentations where they only want to talk about three points, limiting the time, limiting the amount of slides. 
The proposal is the critical stage of the sales process, but it doesn't have to be a hundred pages long. It just needs to fit depending on the opportunity, industry, and company.
Click To Tweet
I worked with a client a couple of months ago and their prospect limited the slides to 12. Prospects just don't have the appetite or the bandwidth to be involved with these labor-intensive massive proposals and massive presentations. 
Salespeople have to really respond. They have to understand what that means, they have to keep things simple, they have to keep things risk-free, and they have to figure out how to add value at every single stage of the sales process. In order to figure out what that value is, they really need to put themselves in their prospect's shoes. What is the buying team doing, thinking, feeling at any given time? Because there's no one way to add value. They're seeking different values at different stages
All of that, the answers to those questions happen in what I call war rooms, which are really just account strategy sessions or prospect strategy sessions. To really have these big deals, account teams are meeting in this way every couple of weeks, every three weeks, certainly every month. They're building on their understanding. They're building on the value. They're building their strategy. They're doing that competitive analysis. 
That's the key is the account team commitment over time and the work that they do. That's how you improve your win ratios. It is to do that work over time and you put yourself in the best position to win.
Salespeople must keep things simple for their prospects.
Okay, so what do these war room meetings look like? Do you have sample agendas? Maybe a YouTube video of a war room taking place or anything like that?
Yes, yes, and yes. My playbook has 16 plays, it goes through a sample war room agenda, it talks about who should be there, how to set it up, sample agendas. It also has a chapter on pre-call planning that we were just talking about and Win Themes. It has all that. 
Also, I've been a sales expert on the BrightTALK platform—The Sales Experts Channel—for four years. I actually have a regular show this year, the third Thursday of every month, and I talk about war rooms. I talk about Win Themes. I will talk about what changed last year, what we need to do. One of them was a case study of a $40 million deal. 
Absolutely. Yes, yes, and yes. People can get my book. They can find me on The Sales Expert Channel. All of the BrightTALK webinars are free. All my webinars this year are video only, short—50 minutes, right to the point.
Can we go through some of these 16 plays?
Yeah, that's a lot of plays to go through.
Well, we don't have to go through all 16. Let's just put at least maybe two or three.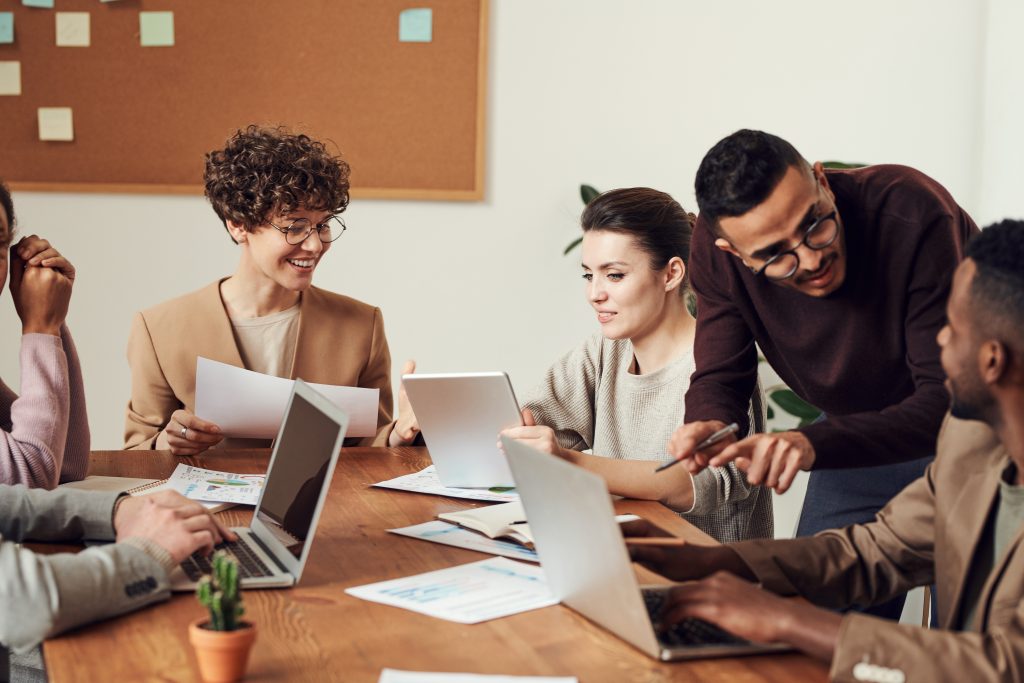 Yeah. The plays are broken up into four quadrants. One is the leadership quadrant, one is the methodology. In other words, what steps are needed to be taken to identify, develop, and close really big deals? 
One is the execution. Executions, like war rooms, fall into the execution part because you are executing on the methodology. The leadership had to be there before you really could do that. And then the last thing is culture. What does a 5X deal culture look like in a company that doesn't just get one but they can repeatedly get these big deals? 
Those are the four parts of the book. There are plays inside of each of those parts. The plays are very practical. For each play, it's like, what is the play, what are the steps to execute the play, what are the yellow and red flags when it's not working, what can you do, and what are the remedies? 
For every play, I literally search the world for who I thought was the best coach on that particular play. I have what I call a sideline coach's expert opinion. That's just a page or two of an expert on that play—their perspective, and then examples. 
It's a really practical book for companies that are really interested in bigger deals and putting some things in place. I'm not trying to sell my book as much as just say it's a great investment. It's a very inexpensive investment to get quite a lot of practical information.
Very early in my career, I figured out the big deals, big contracts, and big customers are really good.
What inspired you to write this book?
I have been in this space my whole career. I'd like to tell the story of when I started in sales with Xerox in Oakland, California. I was lucky enough as a young salesperson to get on the Clorox account team. You know, Clorox wipes, cleaners. Everybody knows Clorox. They're headquartered in Oakland, California.
The national account manager and that team had contracts in place that had an executive engagement. They had all this stuff. I wasn't part of any of that. I just was lucky enough to come on to this team. I'll never forget my first meeting with my contact at Clorox. Go to downtown Oakland, big building, elevators. I'm completely nervous. Just brand new Xerox salesperson. Go up, we sit down. At that time, my monthly target was to sell about four Xerox machines per month. 
I sit down with this Clorox person and she goes, "Nice to meet you. We're probably going to place about 35 orders for this month." I almost fell off my chair. I'm like, "35?" "Yeah, we need to send these all over the country, right?" I couldn't even believe it. 
Very early in my career, I figured out the big deals, big contracts, and big customers are really good. I was at least smart enough to figure that out. Now, I think I don't deserve any credit for any of that. A lot of people put a lot of things in place so I could walk into that office and get an order for 35 when my budget was 4. But I was smart enough to figure out that that was a good thing. 
Literally, very early, I have always been attracted to the big deals. Now with my clients over the last 16 years, that's really all I focus on is those big deals, those complex deals. My clients know that I am refreshing the information on that monthly, weekly in some cases. It's not something that worked years ago. 
Everything changed last year. We had to change everything. I'm in the field with my clients doing this kind of work and I love it. I'm very competitive. I love to win with them.
Great salespeople are the ones who respond the right way at the right time. They have to keep things simple, risk-free, and they have to figure out how to add value at every single stage of the sales process.
Click To Tweet
Let's talk about some of the things that have changed. It's very different these days versus two years ago. How did you change your approach or your client's approaches?
Yeah. We talked about clients who are overwhelmed. One of the things that changed, as a salesperson, you have to keep things simple. Conversations have to be simple, next steps have to be simple, proposals have to be simple—everything has to be simple. That's one thing. 
People's tolerance for risk. All of a sudden, everything feels so risky in the world that we live in. They don't want to make bad decisions. I mean, that's always been there, but it really accelerated last year. You have to bring that up. You have to talk about it. You have to ask them questions like, "Hey, do you or your buying team perceive any risk with making this change? What risk do you perceive?" You have to ask them. You have to get on the table. It's part of the sales questions and the conversation you're going to have. That's another thing. 
The other thing, prospects are engaging salespeople much later in the sales process. There's a Gartner statistic around this but they've done a lot of the work. They've identified that they have a problem. They've said, "Yeah, we think we're going to solve this problem." They've pulled together a team. They've started to define that. Maybe they've started to work on their internal business case and then maybe you get brought in. 
They've done the research. What does that look like for sales? Sales have to be so educated. You have to do your research. More than that, do your research, figure out where they are in their process, and figure out how you can add value. 
If you are not making pre-call planning a habit before every customer conversation, you are putting yourself at a disadvantage.
I find that salespeople really find that hard. They think they're experts in sales versus experts in adding value. One of the things I do with my clients is I have salespeople list all the value that they can bring to their clients. I literally have them make a list to think it through so that they can pull from that list at different points because you can't add all the value of time. You have to sprinkle it according to what value the prospect is seeking. 
Then all of this culminates in what I call pre-call planning is no longer optional. I am just relentless around pre-call planning. Some of my colleagues that are sales consultants are as well, but it's just no longer optional. If you are not making comprehensive pre-call planning a habit before every customer conversation, you are putting yourself at a disadvantage. The customer will have no bandwidth for that, and they're not going to advance with you. They probably might not even meet with you again. 
That's hard for salespeople. It's hard for them to develop that discipline, but the ones that do are seeing the results. They're getting the 5X deals, they're getting next calls, they're getting contracts. Maybe it was never optional, but it's absolutely not optional anymore.
What's involved in pre-call planning?
That's a great question. I'd like to answer that question by starting with what's not, with what isn't. When I talk to salespeople about pre-call planning, if they're not long-term clients, they will say that they do pre-call planning. Then when I dive into it a little bit further, I find out that they really don't. They might think about the call. They might make a few notes. They might do some cursory research. They may or may not send an agenda in advance. All of that is part of it but it's not sufficient. It's 100% not sufficient. 
What is required for every single call that you want to have be as good a call as possible is you have to first start with where you're at in the sales process, where the customers, and their buying process. What are they doing, thinking, and feeling right now? It has to start from their perspective.
Then you have to do your research. It's not just gathering data. You're looking for insights, you're looking for questions that add value, not just questions that you want to know. What would cause your customer to think differently, expand their thinking, or consider something else? Those are valuable questions for them. You're looking for that when you're doing your research.
Then you do all your social, website, all that kind of stuff. You always send an agenda in advance. Unless you're going to dinner, lunch, or to a golf outing, even then, I recommend that salespeople have an agenda. Always have an agenda, always send it in advance. There's literally no downside to doing that, and there's so much upside. 
Those are some of the table stakes. The pre-call planning, once you do all that, it really starts with that customer. Who's going to be at their meeting, what's their disposition, what's their persona, what do they care about? All that kind of stuff. Some analysis about the people that are going to be in the meeting, then what do they want to get out of the meeting? What are their goals for the meeting? Not their big picture goals, just for the meeting. They accepted the meeting for a reason, what was that reason? What would make it good for them? Think about that. 
Then the salespeople can think about their goals for the meeting. Those have to be in alignment. If they're not in alignment, first red flag. Then you want to think about some next steps. I call those advances because it's not just the next steps that the salesperson does. They have to be things that both people are participating in.
This is a long answer, the questions are too long. You want to think about what the customer wants to accomplish. What do you want to accomplish? Are they aligned? What are some logical next steps—best and the next best?
The reason why you want a couple, and in some cases maybe even three. But you don't want to be so fixated on one next step that you are participating in the meeting, in the conversation. The thing that you might have wanted isn't going to happen. If you're prepared with a backup option or options, then you can solidify, generally, a next step that's right for the meeting. 
Always focus on the customer.
After you do that, you think about some of the questions that you might want to ask—good questions. I'm never a fan of memorizing things or verbatim things, but you can think about that while you're planning so you don't have to think about it at the moment. The list doesn't have to be long. Maybe it's five or six things that you really want to ask about. Think about that. Then, you can think about what could go wrong in the meeting, and there's always something.
The main person only has 10 minutes or they don't come. One person takes over the conversation, derails. There are all kinds of things that can go wrong, especially if you know the prospect. Think about those, and then think about what you can do to prevent those things? A lot of times, sending an agenda in advance and asking for input can help prevent a lot of stuff, but there are lots of ways to prevent it. Think about that in advance.
Once you've done all that, you think about your Win Themes. If you're downstream a little bit. If it's an initial conversation you're not going to know those. If you're in the developed stage, you should really know those Win Themes—its priorities, why they're important. You can think about those too. 
Once you've done all that, then you build your agenda. Always focus on the customer, nice flow, you time it out, make sure it fits within their time frame. This is your internal agenda. You're going to send them this probably. This is your internal working agenda. You can slot your questions in where they fall logically. Then you can develop an external version of that and send it to the customer. I know that sounds like a lot, but if it's a habit, it can happen very quickly. It literally can happen in 15 minutes.
Do you have a set of templates for these agendas?
People are complex and ever-evolving. Prospects today just don't have the appetite or bandwidth to be involved with labor-intensive proposals and massive presentations.
Click To Tweet
Yes, I do. I am literally just a maniac about pre-call planning. I have made my two-page fillable PDF pre-call plan available on my website for free. A week has not gone by in 16 years where I haven't done pre-call planning with one of my clients for one of their meetings. I'm always doing this work so I'm always updating this tool. Your listeners can go to my website, www.toplinesales.com.
It's at the bottom of the resources page and, yes, you do have to enter your information because then you're going to get my newsletter, but that's a fair exchange for the value of the pre-call plan. It's simple, it's two pages. It's a fillable PDF so it just takes you through that thought process, works like a charm. I use it myself all the time.
Awesome.
Thank you for asking that question.
Well, thank you for offering that. That's great. Now, if somebody is wanting to outsource this and then not have to do all the planning, the closing, and all that, do you recommend that they hire an outside firm for this? Do you recommend that they bring in a sales manager or VP of sales who then builds the team? What's the process for somebody who doesn't want to do the selling themselves or maybe they're just tired of doing it themselves?
Sales organizations can outsource a lot of things.
I've never gotten that question before. It's really interesting. Sales organizations can outsource a lot of things. They can outsource their outbound lead generation, they're inbound lead things. They can outsource what's called SDR, sales development reps—those people that are trying to qualify and set appointments. All of that can be really nicely outsourced, and there are tons of good companies that do that.
I am not familiar with any company over my years that outsources these big deals. It's ingrained in the culture, usually, you have to have the executive team involved at some point. It might be a concession, might be playing a part in the presentation or something. The executive team is almost always involved in some way. I've never known a company to outsource this function. 
But does there need to be a leader, who has the experience, bandwidth, and a comprehension of how to install a 5X culture in the organization? Absolutely. It's generally a VP of sales. Somebody at that level says this is a priority. Some organizations are very sophisticated. They have whole divisions—national account divisions, global account division—and that's all they do is big customers, big deals. But for most companies, it's a VP of sales that leads the charge, and this might not be all they do but it's a piece of what they do. 
Then there are consultants like myself. I don't come in and run this for companies, but I come in and augment, help, and provide that outside expertise. But sometimes I work with companies that actually have most of the expertise. They just need somebody to keep them on track, to facilitate, and keep them moving forward. A lot of times I play that role too. 
Of course, I think it's a good idea to bring in outside expertise, someone like myself, but I can't think of a situation where a company that I'm aware of has actually outsourced the entire function of going after big deals.
There are a couple of companies I know of that do this sort of thing. One is called MetaGrowth. They'll build the entire team for you. They'll recruit them, train them, replace any of them that have left, and will continue to upskill them as time goes on.
Do they specialize in the medical field?
No, they don't specialize in any particular niche. They have a set fee that they charge plus a percentage of the deal.
Okay, interesting.
And then the team members they recruit are all commission-only salespeople.
Interesting.
Yeah.
Okay.
It is an interesting model. And then there's another company that does something similar, but they work with more senior-level people whereas MetaGrowth works with more junior people who may not even have any sales experience, and then they train them up. There's a company called Coffee that will somehow bring in seasoned top sellers, and they will get them selling your stuff.
Make deals. I'm not familiar with those companies. Your comment about the one company that has a commission only is a little—when I come into companies and I've worked with lots of them over 16 years and prior to that, worked for a lot of companies. The people that really lead the charge for the big deals are your best people. I can't even think of a situation where they've been 100% commission. These are your best people yet. They are paid well. Commissions are part of it. 
To have these big deals, account teams must meet every couple of weeks, ideally every month. They have to build on their understanding.
Click To Tweet
But generally—companies that I'm familiar with, if it's 100% commission—those are your starting salespeople. You're not investing in them. You're going to have that turnover. But generally, at the other end of the spectrum, biggest opportunities, biggest clients, big companies—those are very tenured people that really can do this kind of work that we're talking about. I'm not familiar with them but I'll look into them. Things are always changing and there's never just one way to get something done.
That's true.
Thank you for sharing that.
What do you think of a typical commission structure and base salary? What are the ranges? How do you incentivize them so that they keep selling bigger and bigger deals and then they get out there and pound the pavement, so to speak?
I am not an expert on that. I hesitate to even comment on it because there are people that specialize in commission structures and striking that right balance. What I can say, as it relates to big deals and one of my sideline coaches made this point in my playbook—is sometimes for really big deals, companies if you want to have a culture around big deals, you have to be willing to be a little bit flexible.
You might, as a company, have a commission structure that goes from January to December, that's common. Fiscal year, you've got targets, you have a commission structure. Anything that closes by December 31st, you're paid on under that structure. But big deals don't always fall within that structure. Maybe it's a 15-month sales process. Maybe it's an 18-month sales process. Companies that really want to embrace a big deal culture have to be willing to make exceptions to really understand that big deals don't always fall within a standard commission structure.
If you want to have a culture around big deals, you have to be willing to be a little bit flexible.
Another example of where there might be exceptions, we're talking generally team selling. Is there a structure that incents team selling? It could just be bonuses. It could be recognition. There are lots of ways to do it. But you might have a selling team, even the core selling team could be five or six people. Then you might have another eight or nine resources on top of that. People that are actively working in account opportunities over nine months, 12 months, 18 months, how are you going to compensate that team? Not just the main account executive. 
There are exceptions that need to be made if companies truly want to remove the barriers to going after really big deals. That's the only thing that I can comment on. I can tell you, I lived every version of a commission structure when I was with Xerox. Every year changes. I do have that experience.
Who do you send folks to if they need help with getting a commission structure in place or retooling their existing structure?
I used to have a resource that I would send smaller companies to. It was another consultant, and he got out of that line of work. He changed his practice. But, generally, the companies that I work with are the mid-sized companies, those are my sweet spot—$20 million to $300 million, in that range. They have experts on staff that can benchmark, can do those things. We don't generally talk about it. If I see a roadblock or an issue, I'll bring it up, but I'm not necessarily the person who needs to solve it. That's sort of my role as it relates to big deals.
Let's move on to the topic of budgets. Salespeople will have budgets, also the client or prospect will have a budget that they can work within. How do you figure out with the salesperson what the available budget is? Of course, the prospect doesn't want to give that away oftentimes because then they're going to expect a proposal that uses up the entire budget. Even if it was going to cost half that if they didn't know what the budget was. Let's talk about the dynamics of that and how to make it workable for everybody.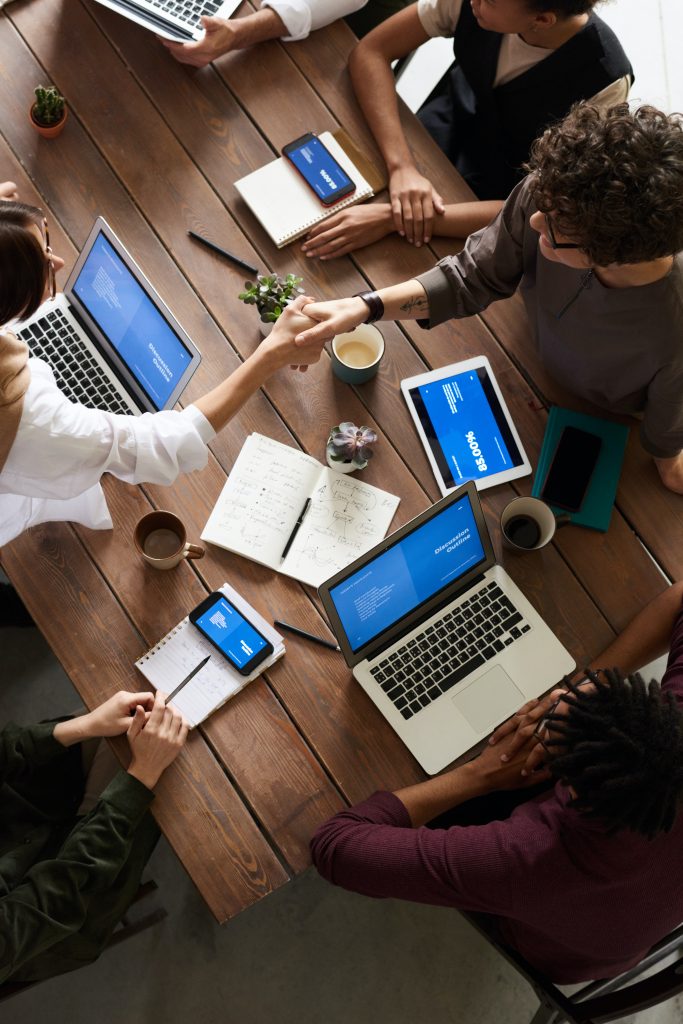 That's a great question. Actually, I just am working on a training module focusing on the qualifying stage for big deals, not for simple or straightforward deals, for complex opportunities. My point is really, and I'm not alone in this point, you have to think of the qualify stages as layers. There can be some early qualifying that occurs—some kind of core qualifying—and then there's also advance qualifying.
The answer to your question fits into one of these or maybe a version of all three. If you're engaging with a big opportunity, you're going to do some early qualifying. Are they a fit for your product and services? Do you have the alignment? Are you going to have access to the people that are going to be making the decision? You're going to figure that out trying to learn about that structure, how they're going to make that decision.
Then you get into the core qualifying. This doesn't always mean it's different meetings. This could all be in one meeting. It could be in a series of meetings over months. I've seen both, but it's just recognizing that qualifying isn't just one thing. The core qualifying is now you're really thinking about, do they have a problem that they're committed to solving? Have they allocated the resources and the budget falls in that? But it's not just budgets, it's have they allocated the people, the resources? Are they really committed to march down this path and solve the problem? 
We all have problems. It doesn't mean we're going to take action to solve them all the time. That's kind of that core qualifying. It might be a discussion about budget, budget ranges. If the prospect tries to get you to give them a price at this stage, you really can't do that. From a core qualifying stage, you can't give them a price because then they're going to start to make decisions based on that.
You can give them an idea. You can give them a range. You can talk about what else needs to occur until you can get to a proposal. That would be that discussion. Like the advanced qualify discussion can be around their internal business case. What might that look like? Do they need some help with it? What kinds of budget approvals do they need to get inside of that? Who are the people that are going to need to allocate the funds? What kind of procurement process do they have? What are they seeing as options to solve their problem and the pros and cons of each of those options? 
It's like a discussion that has to evolve that includes money and budget, but a lot of times, salespeople treat that as a one-and-done kind of thing, and that's a mistake. It should be, at least in a complex sales process, it should be a conversation that evolves logically. You can help them, give them some information, but if you try to short change them—I see this happen all the time—it will result in a stall or stop. It just will.
If that's what you want, which of course no salespeople do. Then give him a price when they ask you, but most salespeople don't want that. You have to have a more sophisticated way of conversation.
What would be a really slick, suave way to have that conversation?
Some of the questions that I just mentioned. It's talking to them about their processes. Have they allocated resources? Have they allocated finances? Are they going to do an internal business case? What does that look like inside of their organization? There's some place you could add value.
Let's say you've helped other customers with their internal business case. Maybe you could share a sample with them. It gets the conversation off of how much does your product or service cost and gets it back on to where are they? What value are they looking for? Where are they in their process? Kind of being in lockstep with them.
Earlier in the conversation, you mentioned having a list of value adds that you can whip out, maybe not showing them, but that's your internal reference document that I can add value in this way, in this way, in this way. What would be some of the ways that folks can add value, salespeople, or the organization as a whole?
That's a great question. Before I actually answer that question specifically, the place that you think about what value that you might want to add during a meeting with your prospect, the place you think about that is when you're doing your pre-call planning. Not only are you thinking about those open-ended really good questions and all that other stuff—the Win Themes. 
What might be really valuable for them is if we let them know about this. That's why pre-call planning really impacts the effectiveness of that conversation because you're having a chance to really think about the value in advance and pull from that list. 
To answer your question directly, what's on that list? It can be access to data or to trend information. Many times companies purchase good data—maybe trends—that maybe their prospects don't have access to. Maybe they can share some of that. That would be important that the prospect would bring back to the buying team. That's one example. 
Maybe they could introduce that prospect to somebody who's got a similar problem and has been through the process. That's another way they could add value is by making high-quality and appropriate introductions. There are tools that companies have that can add a lot of value.
One of my clients sells to research universities. What they figured out over time is that the people that lead these projects to end up buying software to help them with their research projects getting funding is the people that lead these projects aren't generally experienced. They have new people, young people coming in leading these projects. They don't really know what the buying process looks like yet, yet they've been identified to lead the buying team. 
The place that you think about what value to add during a meeting with your prospect is in your pre-call planning.
My client figured this out, and when they're meeting with that person, they ask them. Have you been through this process before from start to finish? If they say, no, which they already know that many times the answer is no, they say you know what, we have actually documented the process because we've been through it so many times with so many different clients—all in the research university space. Would it be helpful if we walked you through that?
The person inevitably says, yeah, that would be literally beyond helpful. That can add so much value, they figured out a problem, and they developed a tool that can add so much value at the right time. There are so many different ways to add value. Those are just a couple of examples, but salespeople, it's hard for them to think about that on the spot, which is why I really encourage the ones that I work with to have that inventory.
Once they have the inventory, they get it. When they're doing their pre-call planning, they'll go yeah, we should do this. We can pull on this. That's how it all comes together in the customer conversation.
Cool. It makes me think that maybe some of our listeners should subscribe to Gartner, Forrester, Boston Consulting Group, or something, get their research reports, and then just read through them. Look for opportunities to share really valuable data and research with their prospects.
Yeah, for the ones that can afford it, those companies all put a lot of money into their research. They have got top-quality data, insights, and research. Not every company can afford to buy that, but for those that can, absolutely. Those are gold. They're not just available on the internet—those companies' latest findings. What I see a lot is I work with companies and they'll stuff like that and they're just not using it. It's like you have this thing, it's so valuable.
Maybe their company has webinars that are really well done on a monthly basis, really timely topics, and the salespeople aren't capitalizing on that. Maybe they have access to some of this really high-quality data and not sharing it in that way. Maybe their executives are willing to connect, but they're not pulling that executive in to make that connection.
Look for opportunities to share valuable data and research with your prospects.
That—when they really think about that value—causes them to understand those things that are valuable, and then they have a higher likelihood of bringing that value to their prospects.
Great. One last question. How do you help your client prioritize in terms of all the different kinds of selling techniques and all the books and resources out there? They could learn about spin selling, they could learn about Selling to VITO. Brian Tracy has great training on selling techniques.
Grant Cardone had got all those closes. He's got a whole book just on closes. There are so many fabulous resources out there. How do you help your client, or our listeners, in this case, figure out what to prioritize in this process of learning and upskilling?
That's a great end question. I mentioned that part of the BrightTALK Sales Experts Channel, we're about 70 sales experts, and that channel's been around probably five or six years. I've been on it for four years. That is free high-quality information and education. People can go to www.brighttalk.com. Even the Sales Experts has a website, thesalesexperts.com.
They can search based on the topics that they're interested in. That's one really valuable thing. I just saw a statistic from BrightTALK based on 2020, so current statistics, and I won't get this exactly right but close, that most professionals are spending at least two hours a week investing in their personal growth and development. 
I have read and like so many of the resources that you just mentioned and so many more, but at the end of the day, not everybody can read everything and attend every webinar, but the real question is, are you making that investment on a weekly basis? Whether it's audiobooks, or book-books, webinars, or training that your company offers—that does still exist for those that are lucky—at the level of two hours or more per week. That's probably my biggest portion.
As I'm working with clients, if I see something that's clear where they have void and there's a really great book or resource out there, BrightTALK webinar, I try to put them in that direction. I'm constantly trying to make resources and things available. The first thing is to commit to growth and development. The second thing is there are tons of resources to do that, to help you with it.
Great. All right. Again, if you could remind our listeners where to go for the pre-call planning guide and then just your website to potentially work with you and learn more from you.
Yeah, thank you. My website is www.toplinesales.com. There are some BrightTALK webinars they can click through there. There are some case studies, but the pre-call planning guide which every single person should get is at the bottom of the resource page. They will get it immediately. It's a fillable two-page PDF. It will change the way they prepare for calls. It's going to make a big impact, it will. Immediate impact.
Fabulous. That's very enticing. Thank you so much, Lisa. This was really insightful and information-packed, and I hope our listener is going to take some action and implement this stuff at a minimum to start doing some pre-call planning before their sales calls. That seems like a no-brainer.
It does seem like a no-brainer. Thank you so much for having me. Excellent conversation. Thank you.
Thank you. All right and thank you, listeners. Now go out there and get that pre-call planning guide and start doing your proper due diligence before each sales call. We'll catch you on next week's episode.
Important Links
Your Checklist of Actions to Take
Create an account team that can stay on top of implementing a foolproof, effective sales process. They will include the people involved in research, communications, strategy planning, and closing deals. 

Implement intensive research of your prospects. Get down their specific details- their target audience, aspirations, pain points, competition, company values, etc.  

Conduct regular war room meetings with my team where we tackle our strategies to the core. The more we work closely as a team, the bigger our chances to close huge, multimillion-dollar deals.

Develop a competitive analysis early on. When there's complete awareness of who we're competing against, there's a better chance of implementing effective strategies and winning the proposition. 

Create a balanced, proactive, and reactive blocking. Find out which areas we need to be proactive and which to be reactive. 

Put a lot of thought and effort into the proposal but make sure it's concise and straightforward. Prospective clients often appreciate a customized, straight-to-the-point sales pitch. It shows the company cares about their goals and respects their time.

Ask the right questions. From intensive research, accumulate a list of questions that will help both parties determine the ultimate goal. Once there is a clear North star, it's easier to develop step-by-step strategies. 

Always put myself in the prospect's shoes and look out for their best interests. At the end of the day, preeminence must prevail. Be honest and caring enough to let my client know if they'd be better off with another service provider.

Be flexible and willing to make exceptions. It is customary to make room for adjustments when dealing with five to six-figure companies. 

Visit Lisa Magnuson's website to learn more about Topline Sales and grab a copy of her book, The TOP Sales Leader Playbook.
About Lisa Magnuson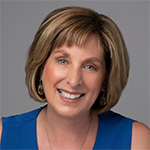 Lisa Magnuson has walked in the shoes of sales leaders. She was an award-winning sales manager and led the charge as a Sales VP for several Fortune 50 companies. Totaling over 35 years of experience, Lisa has worked with large, medium, and small corporate clients across a broad spectrum of industries.