What's the difference between SEO, paid advertising, affiliate marketing, and content marketing? They all fall under the marketing umbrella, but they require unique strategies to make them work well. Our guest today is a content marketing guru who understands the best ways to create a loyal audience through your social media platforms and emails.
Lindsey Anderson is a web strategy expert working with small business owners to help them grow their businesses. She is the founder and CEO of two companies: Web Impakt, a successful web development company, and Lindsey's Web, an online resource for small business owners to learn about ranking on search engines, newsletters, analytics, social media, pay-per-click ads, websites, blogging, and more. She knows how to utilize web technologies to help small business owners achieve their dreams.
In today's episode, Lindsey shares her secrets to effective content marketing on YouTube, Instagram, Facebook, LinkedIn, email, and other social media platforms. She believes in the importance of presenting a vulnerable, "business personal" self to your audience so they can relate to you. Lindsey talks about how she gets people to subscribe to her YouTube channel and even reveals the equipment she uses for her videos. We also go into what makes a valuable workshop or challenge that ultimately results in high conversions. Your social media game is going to improve after listening to this podcast!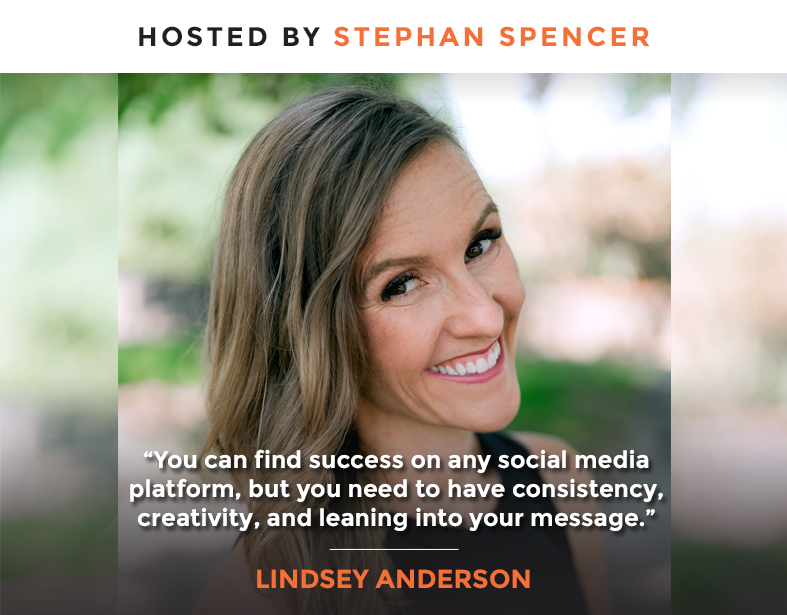 In this Episode
Trancsript
Lindsey, it's so great to have you on the show.
It's so great to be here. Thank you for having me on today.
Let's talk, first of all, about content marketing versus traditional marketing because that's, for some, a buzzword content marketing, and for others, it's their entire business or industry. Maybe if we can define what is and what isn't content marketing, and where it fits into the overall marketing pie that would be, I think, a great start to this interview.
From my experience over the past 15 years being in the digital marketing space, I have found that marketing falls into one of four buckets. We can go over these buckets. I would love to hear if you agree with that because you're an expert marketer as well. So the first, of course, is going to be search engine optimization, making sure that our website comes up for those specific keywords on Google and all the other search engines. That's one kind of marketing.
The pros and cons of that are it's a long-term game. You can't just go out there and expect a whole bunch of people to come to your website. You got to write blog posts, you got to care about keywords, and quite typically, you have to hire an agency to get some real results. It's a long game, 9 to 12 months to get some real results on search engine optimization.
The second kind of marketing I have found is paid advertising—Google ads, Facebook ads, Instagram ads, all of the ads. That's a really great way of getting and running, start building momentum, and really exploding your coaching business, explore your online business. Except for, the problem is, the iOS update earlier in March of 2021, things got a lot more hairy and a lot more difficult for the regular old Joe to be running their ads on their very own because they got a lot more complicated.
My specific flavor of content marketing is for online coaches.
The third kind is going to be affiliate and relationship marketing. Hey, you scratch my back, I'll give you $50, please send this out to your list, or relationships—referrals of current clients. That's a very powerful way of marketing. It's relationship marketing, though, so you got to make some relationships. You can't really fake it because people can see right through that and your affiliate and relationship marketing will not work. So that takes time, effort, and a plan.
The fourth kind of marketing, I think, is going to be content marketing where we go out to YouTube, social media, all the places, and we give people a little bit of ourselves, a little bit of what we can offer, and a little bit of aha moments. If they can achieve an aha moment through our free content, then they will come to us for our additional products and services. So those are the four kinds of marketing that I see in content marketing as the fourth and most powerful piece.
Right. The godfather of content marketing, Joe Pulizzi, was a guest on this podcast a while back. He's the founder of Content Marketing World and the Content Marketing Institute. There seems to be some confusion in the marketplace about where content marketing starts and ends versus link building.
Link building is an aspect of SEO. Content marketing is broader than that, but link building is like a specialized use case of content marketing where you're trying to get linkable assets out there, not necessarily on social media because those are no-followed links, but on other people's blogs and websites that have a followed link back to your site.
Yeah, and I would view that more of like a goal situation. If your goal is SEO and reaching out to these people and going to be like, my blog posts would be a better link from your blog post, that to me is an entirely different goal and goal set than content marketing where you're actually trying to build an audience of people who like what you have to say.
Got it. What do you think is the gold standard in terms of content marketing? Who's doing top-notch, top-shelf content marketing, and could you give a few examples of their campaigns?
It comes in different flavors. My specific flavor of content marketing is for online coaches. Those are online personality brands where you're putting yourself out there and people are connecting with you as a real person. There's a ton of really great examples of companies and other people doing content marketing, but really, anybody that you're going to follow on Instagram or on YouTube and be like, yeah, I can't wait for their next video to come out or what's their next story on Instagram? Those are all really great content marketing examples.
I love content marketing, and it's where I get all of my customers.
Even your greats like Amy Porterfield does great content marketing. There's a ton of people over on YouTube that does—really any YouTube channel that has a subscribership in little niche little topics that you like are a great example of doing content marketing. You can go follow mine. Can I give my Instagram handle? The @the.lindsey.anderson. I love content marketing and it's really where I get all of my customers.
Why Instagram and not YouTube? I'm assuming that you're also on YouTube, but your go-to was Instagram. So what is it about Instagram that you love as a platform?
My personal methodology, which I call the contentthatconverts.me methodology, uses YouTube, Instagram, and email marketing all three together as the perfect mix of bringing people into your world. Let me explain how I utilize each of the three platforms. Let's start with YouTube. YouTube, I view and this is how I coach, is basically where people are going to go to understand your methodology, your experience, and your skillset. Out on YouTube, you're going to have videos that are like, how to do content marketing, how to do a story on Instagram, like answering questions, how to mindset questions, and they're nice little 7- to 10-minute videos over on YouTube where people can go and see my methodology and my skills at work out there on YouTube. 
A piece of the reason why people come to you as a personality is they want to know and trust you. They want to understand your vibe and how you work. A very small piece of people working with you actually has to do with you knowing the very most out of anyone to do the thing. Part of it is that people want to work with somebody they like to work with. So that's why, on my YouTube videos, I will cede my Instagram. I'll be like, hey, I'll show you the backend of my coaching business all day long on Instagram.
Over on Instagram, they're going to be able to pick up on my vibe. They're going to learn more about me, my belief systems, how I run my business, my personality, my family, a few little business personal pieces of content over on Instagram that's more laid back and behind the scenes than YouTube.
I like Instagram so much because it's during the day, I can just show background info, I can give little tips. Maybe I have a one-on-one session with a customer, so I'll hop on a story and be like, oh my gosh, I just had this one-on-one session with a client and they said they were really struggling with pricing. This is what I said and I can teach little lessons, but it's more like at my desk, behind the scenes, laid back, people can pick up my vibe.
The reason why I really like Instagram is because of the DM feature and the ability to connect with our audience there on Instagram more than even YouTube because of the DM feature, as well as stories. Stories are these 24-hour short little things that disappear after 24 hours. They're supposed to be just, here you go. It's like when someone calls you up and it's like, hey, what are you doing today? The answer to stories is to go look at my stories. That's what I'm doing today.
You can find success on any social media platform, but you need to have consistency, creativity, and leaning into your message.
Click To Tweet
It brings a level of closeness and a level of connectedness with our audience that improves the sales process and helps us build our audience and our relationships. On Instagram, I will of course mention my YouTube. On YouTube, I'll of course mention my Instagram because you're going to get to different kinds of things there.
Then, of course, we can never trust the social media algorithms to deliver our message to our audience. We have to pull them off and get them on our email list so that we have control over our messages and how people see them. I utilize those three platforms in a very powerful way to build an audience and sell more programs.
That's awesome. When you're doing YouTube-specific content marketing, are you utilizing the community tab as well, or you're just posting videos like the traditional YouTube videos?
Right now on YouTube, I'll post a lot of videos. I utilize the tool and it's a pretty popular tool called TubeBuddy. That will tell me what kind of topics people are searching for on YouTube. It's a great tool that will tell you what videos to pretty much go after based on how much competition you have, how many keyword searches you are, and if you even have a chance of ranking.
So I'll find my YouTube videos over there and then I will do a live stream once a week because I find that a live stream once a week for any business actually will help you build that reciprocity and that intimate relationship with your online audience.
One thing about live streams on YouTube that I don't like, personally, is that if I want visitors or watch time on the live stream recording, after the fact, the YouTube algorithm does not give much love to those recorded live streams. Whereas if it's a traditionally uploaded video to YouTube, you have a much bigger shot at showing up as a suggested video, the recommendation engine, and in terms of SEO and YouTube showing up in the YouTube search results.
I would agree with that. I don't really like to watch past live streams. I would much rather watch this video that was created for me to watch right now. A live stream to me is only exciting when it's live, right?
People want to work with somebody they like to work with.
That's how most people are. That's why the algorithm does not favor those videos, unless it's live at the moment. If you do a search inside of YouTube, you will find that there are some live streamed videos showing up high in the search results, but they are taking place at the moment. Once the live stream is finished, they're buried.
Tell me what you know about this, which is on the social media platforms, they like you to utilize all their latest greatest tech, their latest greatest features. Do you have any idea if it will help you promote your channel in general like your other videos if you do take the time to live stream on YouTube? Do you know that?
I don't because I don't really do live streaming on YouTube. If I live stream, it'll be on Facebook or Instagram. Even then, I don't do it that much. I'm not really that into live streaming. I should do more of it.
We all have our to-dos, right? Our content marketing to-dos.
Yeah, but I do think Instagram live, out of all the live streaming platforms, is probably the most beneficial, especially if you're going to get other people on the live stream with you like a guest that you're interviewing because their audience will also be notified that that person has gone live. Inside of the Instagram app, all those fans and followers of your guest will get notified that the two of you are currently live on Instagram. So that is a way to reach another audience. Whereas you don't get that benefit with all the other social platforms.
Super smart. Yeah, agreed. I do like that little 'she's live' notification situation over on Instagram. That's for sure, yeah.
You mentioned TubeBuddy, I use that too. Are you doing Tubebuddy AB split tests where you can split test the titles and the image thumbnails?
I am not, but that sounds amazing. Right now, there's so much content that gets 100% that I want to create. First of all, the content I want to create is showing pretty well on TubeBuddy. So it's more like, I'm focused on creating those videos to meet the demand of TubeBuddy right now.
Yeah. How do you create the videos? Are you using special equipment to shoot the videos or you're just using your iPhone? Are you doing it in a studio? Do you use a videographer? Then for the editing, are you using a video editor person or you're doing it yourself? You're outsourcing it on Upwork or something like that? Walk us through your process for coming up with the video ideas, then shooting, then editing, and then publishing.
They'll forgive you for a lot of other stuff, but bad audio, it's not going to work.
Sure. The way that I do it or I have found this about myself and I think a lot of people can relate, which is the harder that we make creating content in videos, the less likely I'm going to do it. If I'm going to require this huge setup situation and whatever, even if I want to time block and do it once a month or something, it just seems like very, very difficult. I have to write the scripts and stuff like that.
I have my equipment set up here so I have my DSLR camera set up here, I got a ring light here, I got some soundproofing going on, and a good mic. For me, and this is what I teach in my courses, is you got three factors in a good YouTube video and the quality of them go like this. The first thing that you cannot skimp on is audio. If your audio is bad, people are out of there.
They'll forgive you for a lot of other stuff, but bad audio, it's not going to work. You do have to invest in some sort of decent mic. You cannot use your laptop mic or even your phone mic. It cannot happen. Wouldn't you agree?
I agree. I have to tell you, before we started recording, I could see that you were using a Shure microphone and props for that. I was relieved because some of the audio recordings were not fabulous in the recent few weeks of some of my guests, even though it's in the instructions for the booking form, make sure you're doing a high-quality audio. A lot of people will show up just with nothing.
Yeah, that sucks for you as a host because you're like, this is my podcast, peeps, come on. Like they won't forgive you for it. They'll leave if it's crappy audio. You work your way up, but you've got to start. You've got to get some sort of external mic going on for both your phone and your computer no matter what.
The second most important is going to be video. The good thing is every cell phone now, like you have a higher level of cell phone, that's going to have a good enough video quality for you to pull something off. So get yourself a tripod and you can totally record on your video. I use my DSLR camera.
I'm not using it right now, but I use a DSLR camera because it gives you depth of field, which I'm madly in love with, and I think it improves the video quality by 10. People are like, she's a professional because her background is fuzzy. You know what I mean? Do you concur?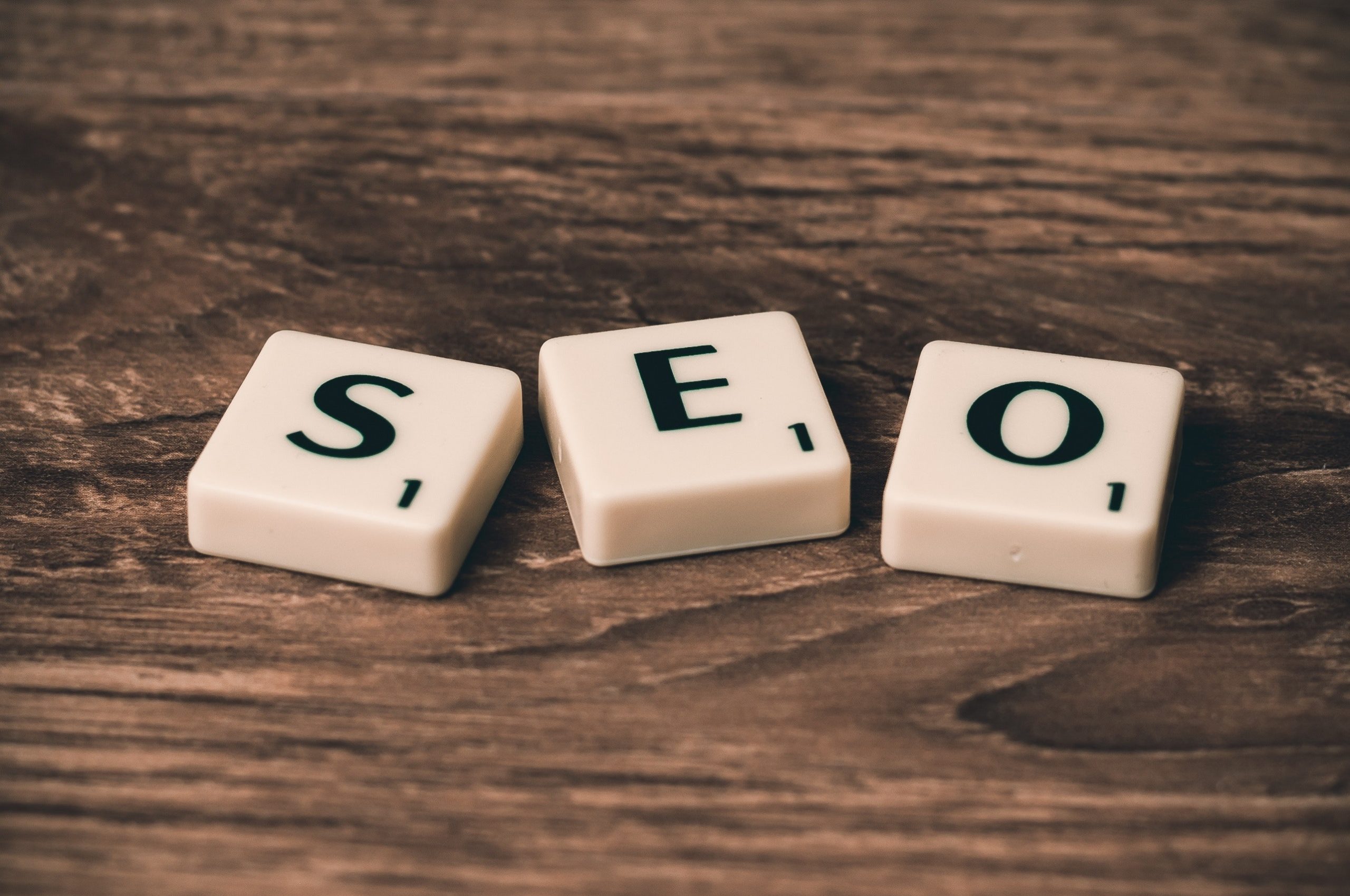 Yeah, I love that. I'm currently using a Logitech BRIO webcam for the podcast interviews, but I am planning on getting a Sony a5100 or something like that. Having the depth of field settings so that everything's fuzzy in the background, just subtly. Not like one of those effects where it's a blur option, hit a little tick box in Zoom, Skype, or something. I don't like that. I think that looks cheesy.
Yeah, that looks super lame. I'm talking about a nice camera with a very shallow—like a little depth field like, oh, that's high quality. It's just like, that's high quality, a little cinematic there, but certainly not necessary.
You need a special connection in order to hook up that DSLR to your computer to the USB port. What are you using? Cam Link or something like that?
You're right. It wasn't fun to set up, you know what I mean? You have to have a little piece of software and you have to have this little external thing. Honestly, I don't know. I'll be honest with you. I got it done and I'm like, see you later, it works, sorry. The hardcore techs, not my favorite thing to figure out and remember, but you're absolutely right.
Yeah, I have the Cam Link. I'm curious, do you have an example favorite YouTuber that you recommend as a best practice example? I know you mentioned Amy Porterfield.
Amy Porterfield is not on YouTube, I don't think. Sunny Lenarduzzi is great on YouTube if you guys know her.
She was a past guest here on this podcast.
She was? Yeah, she's really awesome. She's one. My specialty is certainly like this business personal kind of content. You're getting your message out, your methodologies out, and you're trying to get customers, business personal. I'm not documenting my life here. It is business, but you do have to put a little personal. That's my specialty on YouTube.
So me sitting at my desk, turning on a camera. I have something that I want to share. It works for TubeBuddy that I can hit record, create a good video, and upload it. That's just how my personal creative process works, but I have one more thing to cover which is on quality. So you got audio, you got video, and then lighting, but I would actually say lighting is second most important.
So get yourself a ring light. Unless you don't live in Portland, Oregon like I do and it's always sunny, I guess you could face a window. Because human skin looks best in the sun, and so unless you want to face a window, which you don't because again, you don't want to be scheduling your YouTube content around when the sun shines, you just got to get yourself a high-quality ring light so that you always have a good white light on your face. You just got to do it.
Get yourself a ring light.
Do you have a particular ring light you recommend?
I do not. I have several around the house.
Just hop on Amazon and search for ring light.
I'm sorry. I did not come prepared for all of these awesome questions. I'm more like, get it done and move on. Sorry.
No. If it's not our listeners' specialty, they could just hire somebody to set up their setup. I didn't know what lighting kit to get. So I had an expert in that area just drop me an Amazon link for a particular lighting set, which I'm not using at the moment, but it's not just a ring light. It has four different lights that can change the settings on the warmth of the lighting and stuff like that. It's pretty significant.
You can go down a serious rabbit hole. The way that I've worked, obviously, it's like this ladder. I started with a Blue Yeti, which is like $100, and then you get a Shure mic, which is like $500, and the same goes for camera, same goes for lighting. You can create good business personal content on YouTube. You don't have to have all this expensive stuff, but you do need a certain level. You got to invest a little bit so you come across as professional.
Speaking of professional or business personal, I would love to share something that I learned from Taki Moore and get your take on it. He describes this. He wants to flip the script on what normally people expect to see on, let's say, LinkedIn, you're more professional. The folks on LinkedIn are pretty much all business all the time. It's not super personal.
On Facebook, it's way more personal. So what he suggests is you flip the script on that. You be more personal on the business platforms like LinkedIn and you'd be more businessy on the personal platforms like Facebook. That differentiates you, separates you from everyone else doing the same thing. I do like that approach. I'm curious to hear what your thoughts are on it.
Invest a little bit, so you come across as professional.
I would say. I am more coming from, I want to make my content accessible on all platforms. I don't want to be recreating content for Facebook or for LinkedIn. Again, I keep using this business personal content because I think it works on all the platforms. Let me give you an example of what it would look like.
Let me come up with a quick example. Let's say one of my specialties is helping people launch. Perform launches, some sort of challenge, you open a cart, you make a crap ton of money, and then you close the cart kind of situation selling coaching programs. One of my specialties is launches.
Instead of taking a LinkedIn and being like, you know, when you go into a launch, it's hard to maintain momentum in a launch, you feel really self-conscious, and before that cart closes, it can be really tough. You got to get a go-get-them attitude and stick with it. That might be something that feels really uptight, it feels like I'm talking at my audience instead of with them.
When I say business personal content, this is really more accessible to all the social media audiences, which would look like this. Yeah, I'm in the middle of a launch and I realized that the hardest part about a launch is the last two days because you got your initial sales, then I'm right here in the last two days, no sales are coming in today, and I'm getting in my own head about, oh my gosh, am I actually going to be able to break my goal for my launch? That can be really, really stressful. This is something that I share with my clients, blah, blah, blah, blah, blah, and then I give the lesson.
When we bring in storytelling and we bring in our own experience, instead of talking at our audience, we talk with our audience and share just a little bit of vulnerability about ourselves, what we've been through, our story, and we come down to our clients, to where they are, our prospects, I'm just like you, I'm just a human like you and we share just a little bit of vulnerability, it becomes so much more accessible on all the social media platforms. It's extremely accessible on LinkedIn, it's very accessible everywhere.
In business-personal content, you have to make your messages and methodologies a little personal for your audience.
Click To Tweet
That's how I approach content. I don't want to create two kinds of content, one for Facebook and one for LinkedIn. I throw a message like that on all the platforms and I call it good for the day. Does that make sense? I don't know if you have any Reddit users here, but I like Reddit quite a bit. That's my personal go-to social media platform, but they've been feeding me ads for LinkedIn.
The ad says exactly what I just said, which is, I uploaded a personal picture on LinkedIn instead of having it all buttoned up, like this is the ad that LinkedIn is showing me because this approachable, I'm a human, I'm not just all business all the time. People are just not responding to that anymore. You got to come down to where your customers are and be like, I am a human too because people do business with humans.
Like I said, if they were looking for the best there is, chances are, they would go to Tony Robbins or something like that or whoever the super best in your industry is. They won't. They come to you because of your vibe, your experience, your skills, your methodologies, and the way that you put that message out there in the world.
Very true. One of my favorite examples of storytelling and I think business—I think it's business personal, but I didn't really put that label on it before.
I think I made up that label. You heard it right here, guys. You heard it right here.
Awesome. Do you know who Casey Neistat is?
Yes, I do.
DO WHAT YOU CAN'T is one of my favorite videos on YouTube. It's so inspiring. It's great storytelling, it's great videography, great editing. It's really top-shelf. That has been his featured video for a while on his channel. I don't know if it currently is, but It is awesome. I don't know if you are familiar with that video.
I'm not. I'm going to totally go check that out. 
It's inspiring. It's fun. So anyway, I'm curious, do you have an example of a great storytelling video that you want to share? It could be yours, it could be a client.
People do business with humans.
Just go check out my channel. So lindsey.tube is a direct link to my YouTube channel, which that's a ninja trick, by the way. If you want to grow your YouTube channel, if you're on Instagram, you're doing a story, and you're like, hey, I just released a YouTube video, go check it out. Instagram, we all know, hates links No one's going to go to YouTube and search for your channel. That's just not going to happen, it's too much effort.
So I always recommend to my students, go buy a vanity URL, lindsey.tube. Anytime I mention my YouTube channel, I say go to lindsey.tube. It's easy enough, redirect, done. All of my videos out there are storytelling. They come from a personal experience because I have found that people resonate with those, I can teach lessons through those.
That's how I learned what I learned is through the stories that I tell. So documenting, understanding your own stories, and laying it out like that, coming down to your client instead of talking at them makes for really great YouTube videos.
I love that tip of having a vanity domain. I have a bunch of those myself. For example, instead of giving out a URL that says zoom.us/j/blahblahblah, I just tell people to go to zoomwithstephan.com.
Yup.
I also have talktostephan.com to book on my calendar. I just have a whole bunch of these different domains.
The trick is remembering them, right Stephan? What was that Zoom link that I set up?
Sometimes, if your name begins with a vowel, like my wife's name is Orion—so talk to Orion, it has two O's together. That's not ideal. So for her, it's speakwithorion.com.
Yes. Those vanity URLs are pretty useful. I like the one for YouTube all day long because it's really easy just to mention, like go see the My Latest on lindsey.tube.
Yeah, that is great. Are '.tube' domains much more expensive than '.coms'?
No, that one, I think that's $8 a year and it doesn't have to be '.tube,' obviously. It can be whatever you guys want it to be.
Although it's pretty nice, I didn't even think about getting a .tube.
Boom, there you go. Guys. I just taught Stephan something. I gave my idea.
Sit down and write an email to your audience about your YouTube video.
Thank you. It's how I learn stuff in these interviews. Thank you for that. Okay. What about Facebook? Because we talked about YouTube, Instagram, and email. That's kind of a 1-2-3 punch, but what about Facebook? Would that come in it?
What about Facebook these days? What a lovely social media platform that has turned out to be. It's a bit of a mess. My attitude comes from just the mess that is the iOS update as of March of 2021. Ads were working, and now Apple came out and was like, yeah, great. Facebook, we know you love to track, but you're just not going to track anyone on our devices unless they give you explicit permission, which nobody is.
The ads game over there blew up. So I have a negative attitude, plus, it's very, very difficult to get organic reach over on Facebook. You can get much more organic reach on Instagram and YouTube. But this is my personal view on Facebook.
One of my best-selling courses is called Facebook Group Secrets where you can build a really strong and amazing audience out there on Facebook. I believe my personal view on Facebook is that it's mostly about groups. Facebook likes groups, they want you to build groups, you can get reach in groups.
So building your audience and a group out there on Facebook, highly recommend, very, very powerful. But as far as organic reach and using your page, it's just not going to work unless you put some money behind it. I mentioned repurposing content. Of course, Instagram and Facebook are the same company.
Anytime I post on Instagram, I just go ahead and allow it to post on Facebook. Heck, why not? Okay, and then I nurture groups. I have a group out there for online coaches. That's what I use Facebook for primarily is groups.
You can utilize your personal profile on Facebook. It's against the terms of service to do a ton of business out there, but you can get like a smidgen of reach out there on your personal profile. So once a week or something, I'll take my best post and throw it on my personal profile. But besides that, that's where I'm at with Facebook. What do you think? Is that where you're at?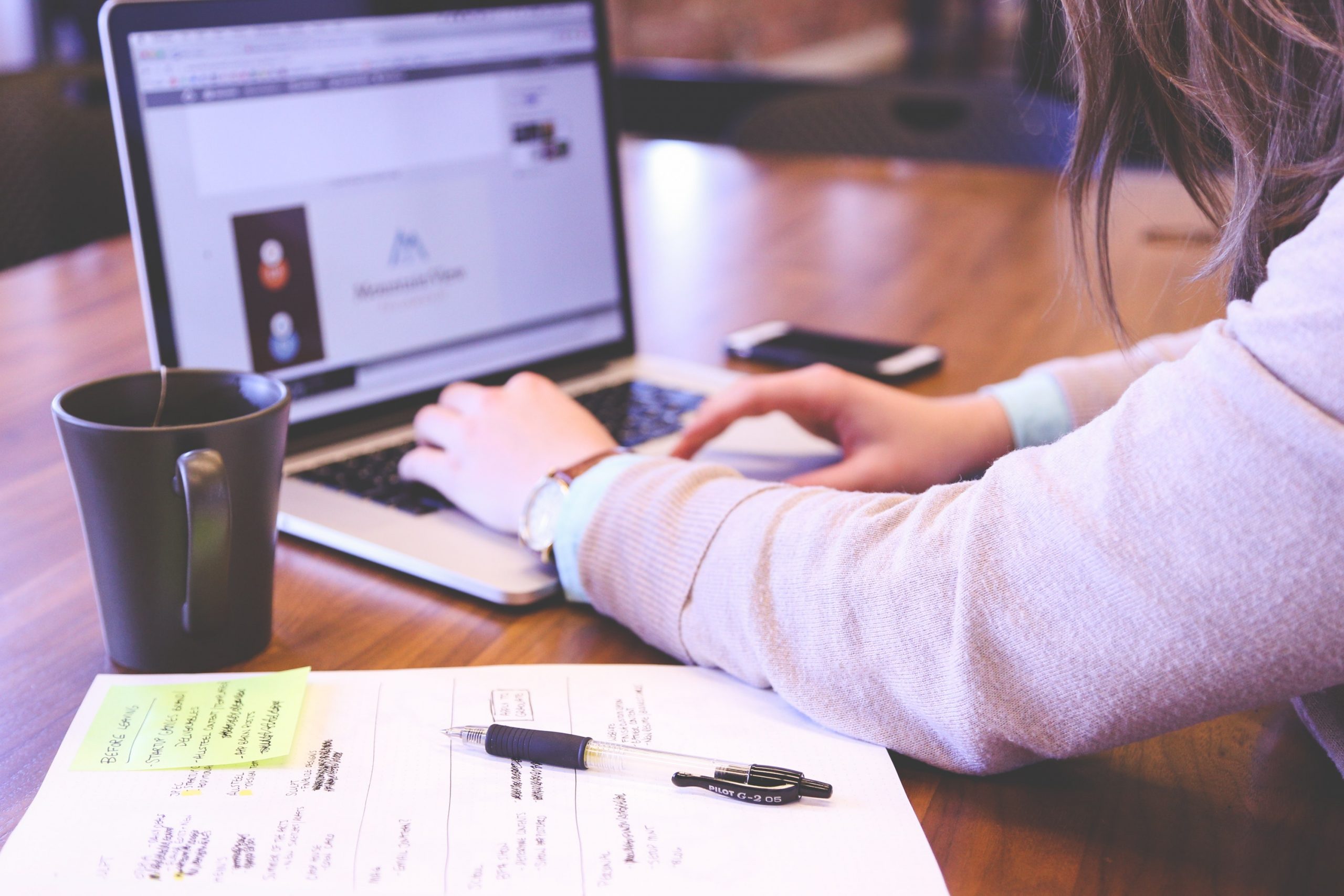 Yeah, it's pretty much just pay-to-play. I do run some Facebook ads. I have a Facebook ads person doing that for me, but what about reels?
Reels are everything. They are everything. I was just teaching a class on this. It just came out last week and was like, they have a content creators fund. They really want you to do reels. The way that I view it is like, they saw TikTok take the world on fire and TikTok is like, oh, we know how the human brain works, they like really short videos.
Everyone watches TikTok, they're extremely addicted to TikTok. Instagram's like, oh, yeah, we need that. So they basically lifted it and they're like, okay, we need to do that because of the addictive human brain psychology. It's like drugs—reels.
Instagram just wants you to do reels, they're going to pay you to do reels, you do a reel right now and you'll get thousands and thousands of people reach where organically on a post, you're going to get like 100. You're going to be currying favor in the Instagram algorithm if you do reels. So reels are aware of that if you want to grow your Instagram account.
Are you doing reels?
I am doing reels, yes. Got to do it, got to do it.
Okay. Are you also posting to TikTok?
That's the thing. You're not going to get as much reach. You can't reuse the same reel on TikTok and Instagram because the algorithms are both like hey, we know that's not original content so we're not going to show you to a bunch of people. So you got to figure out a way to get the most reach out of them to make the same reel on TikTok and make the same reel on Instagram, but you can't use the same exact content.
Buyers are listeners.
You got to do it twice or create a video and upload it in both places. You've got to figure out a way to utilize that twice. Sometimes, the sound effects aren't as popular on TikTok and you can't find the same sounds as you can on Instagram. So for me right now, where my client base is, they're on Instagram.
Do I need to be on TikTok? Am I messing around with TikTok in my process? Yeah, but I don't have it quite nailed in yet. I just really want to focus on one social media platform at a time, and that is Instagram at this point.
That makes sense. I'm not on TikTok. I'm also concerned about the government overreach in China. I don't have it on my phone installed or anything.
It's addictive. I don't spend a ton of time there, but you can drive a lot of traffic on TikTok, but like I said, I'm an Instagram reels kind of girl at this point.
What about Clubhouse?
Are you on Clubhouse?
Technically, but I don't think I've logged in for about five months.
Periscope, we've seen them all come and go, all these social media platforms. So my take is, I'm not on Clubhouse. I focus on the ones I need to focus on. The thing is, you can find success on any social media platform.
To me, it's personal. It's like, what kind of content do I like to create and what kind of content can I handle being consistent with? Because it's all about consistency, creativity, and leaning into your message. If that is hosting Clubhouse rooms, you can do that, and that's what you drive with, please go on Clubhouse, drive some traffic there. It's not for me, I don't know a lot about it.
It's not the way that I like to do my content. That's what I think about Clubhouse. I think it's great for people who like to do it as long as you can freaking stay consistent, but don't put it on your list because you feel like you have to.
Instead of talking at your audience, you have to talk with your audience. Bring in your story, experience, and vulnerability to reach out to them and make your content accessible on all platforms.
Click To Tweet
Yeah, agreed. You mentioned Reddit as a platform that you really enjoy. Is that one where you're marketing?
No. That's like drinking a cup of coffee, where I spend my time. Ironically, I like social media from a business standpoint, but from a personal standpoint—I hate to even tell anyone this. I wouldn't be on any of the social media channels if I didn't work here, you know what I mean? I like Reddit because you can read what people are saying, but you're not hooked to them as a person. It's just more like general info and commentary.
Yeah, the notifications with some of these social platforms are really invasive, overreaching, and addicting. Created and optimized to be super addicting, so I've turned off all notifications on my phone for all social platforms.
I'm with you because it can take your whole day down. It can take your mindset down. It's not good for time blocking. It's not good for getting stuff done. It's not good for your mind. For me, it's very compartmentalized, for sure.
All right. How about Pinterest? Are you a fan of Pinterest?
I am a fan of Pinterest. Honestly, for personality brands, at least the kind of personality brands that I deal with, I use that more from an SEO perspective because you may as well reuse your nice graphics from a blog post or a YouTube video to drive traffic. But as far as me loving it and spending a lot of time curating content over there, I don't. I have a VA, duplicate, so we can drive some traffic. That's my personal Pinterest strategy.
Which platform are you strongest on in terms of your reach, followers, impressions, and engagement metrics?
I would say Instagram. But honestly, it used to be Facebook. I was really big on Facebook. Then I had to go to Instagram because Facebook dropped. Honestly, I would give it all up for my email list, honestly. If you guys haven't started an email list, it's everything because it doesn't matter if Instagram dies tomorrow. You have access to your audience via your email.
It doesn't even have to be that hard. If you're creating content, literally, if you're creating content on YouTube and email once a week with a little cool thing about your YouTube video is what it takes. Then when you're in a sales cycle, you have people to talk to.
The secret to keeping a Facebook group engaged is to be inclusive. It's quality versus quantity.
Yeah, and having a small highly engaged email list is way more valuable than having a very large disengaged email list.
Yes. That's why I say you've got to email them once a week. I don't care if you have 15,000 people on your email list. If they've never heard from you and they don't feel like they know, like, and trust you, it's worthless. So you got to email them once a week minimum.
What's your newsletter like or your regular email blast?
My regular email blast goes out every Monday. You guys can get on it by going to crew.lindsey.tube. You see what I did there? I release my YouTube video every Monday. So it will be like, hey, today I released a video, and it's a personal message. It's not like, here's the video. You got to bring it personal and do some conversational copywriting.
Don't get into your head about not using jargon and being too buttoned up. Sit down and write an email to your audience about your YouTube video. I created this YouTube video because my customer came to me and they were crying. This was the message I told them to get them to dry their tears. Go check it out on YouTube, boom.
Also, this week, I introduced my brand new cat over on Instagram. You should totally go see little Mewmew over there—this is not true at all. I don't even have a cat. I would not name it little Mewmew, but go see a little Mewmew over there if you want to see this beautiful kitty that came into my house. P.S., I'm hosting a free workshop on contentthatconverts.me. If you want to learn how to make engaging content for your online business, go here, sign up, boom, send.
Again, it's just like recreating it but you're sending it out on email. In your head, you're like, but they saw that on Instagram, the exact same thing. They didn't because you can't count on the algorithms to serve that up to people. So you have to just serve it back up an email. Then when it comes time for a sales cycle, you can just fire emails and make sales all day long.
Are you familiar with Dean Jackson's 9-word Email?
I'm a big fan of that 9-word email man, huge fan. Do you want me to explain what that is or have you already covered it on the podcast?
Many of our listeners won't know about it. So yeah, please go ahead.
If you guys have a dead email list, if you have some sort of email engagement, or if you're sitting over there being like, no one on my email list responds, here's the ninja tactic is this 9-word email. In the subject line, you put first name, dot, dot dot, and then in the body of the email, you say, hey, first name, are you still interested in knowing more about whatever it is that you teach. Then you take the footer of your email, all the thing that says, I'm an email marketing email and you push it down. You do tons of enters and then you send that out.
Your clients come to you because of your vibe, experience, skills, methodologies, and how you put your message out in the world.
Click To Tweet
People will think you're personally emailing them. You'll respond to them. People will respond to you. We'll get people responding to that. Yes, I am, or no, I'm not, or whatever the case may be, but it looks like a personal email from your desk. Is that how you understood the 9-word email?
Yeah, that's great. You can send really anything, any kind of offer or shake the trees kind of email in nine plus or minus two- or three-word emails. A great example I've got one here from Taki Moore. He sends a lot of these out. Let me just find it.
I'll tell you while you're finding that, the first I fell for a 9-word email, and since then, I replied to the guy. I was like, yeah, I am still interested. I was like, oh my gosh, that guy just 9-word emailed me. I totally fell for it and I knew about it. I loved it.
So here's an example I just received a week or so ago from Taki. "Would you like to sign clients by Christmas? Taki." Then you scroll, scroll, scroll, and there finally is the, "If you wish to stop receiving our emails or change your subscription options, please manage your subscription."
That's the key, yes. You got to make it look like it came from me to you. Again, it's this personal thing that we keep talking about today. You're not an email marketer. You have to come down to where your audience is. You're a person-to-person guy.
Yup, good stuff. Now, your email list is how big? You don't have to share.
I have 15,000 people on my email list, although we're currently going through hygiene right now. You got to do that. So we're sending out groups of 100, "Hey, you haven't opened for a while, we're going to kick you off, you got to take some action." We'll probably clean a good 5000 off of that because we do that every couple of years. I should do it more often, but it's time.
So that means if you're going to go down to maybe 10,000, does that have a net positive impact on your sales? Does it have a neutral effect, or is it actually detrimental because that's less reach?
They weren't even opening my emails. The email providers are getting signals about your list. So if you're sending out to a bunch of people and they're not opening it, then it's going to send more signals that, hey, I should send this over to spam, this is worthless, that kind of thing. So really, it goes back to what you were saying earlier, which is quality all day long. So if these people aren't opening my email, see you later, you weren't going to buy my stuff anyway.
Yeah, although there are plenty of people who are privacy advocates and they will turn off image loading by default including the web bugs. Thus, the client of the email service has no idea if the email was opened. I do that. I rarely hit the button that says load images. If I can ascertain what the content is without loading the images, especially if I'm on my phone, I just don't load the images.
It makes sense.
So you might be cleansing some people who are actually consuming your content from your emails.
The email cleaning we are doing, we're like, you got to click here if you want to stay kind of situation.
Yeah, I guess that's a good point. If they are reading your emails, they would see that, and then they would care enough to opt back in. I send an email every Thursday. Mine's called Thursday Three and it's one thing that I'm intrigued by, one thing that I'm concerned by, and one that is so intriguing, surprising, challenging, or something like that.
I don't actually write those myself, a little secret there I'm sharing with my listeners right now. Even though it looks like I've written them, I have not. In fact, I don't even review them anymore. I have no idea what I'm pushing out on my Thursday Three.
That's nice. That's a great way to figure out your system. Do you also send out the podcast link in one or is that different?
The podcast goes out in the Thursday Three, but it's not one of the three things. The three things, which actually are curated by me because I use something called Pocket. It's a bookmarking service where if I see something that I personally want to capture or I think it's going to be good content for my peeps, I will add it to Pocket. Then my team has my account login for Pocket, they go in, they pull from it, and formulate the three things for Thursday Three based on stuff that I'm putting into Pocket.
It works really well. I don't have the time to review blog posts that are ghost-written for me. My team is doing that. I just want to be out of the loop. I don't want to be a bottleneck. I don't know what the blog posts are there being posted as me on stephanspencer.com. No idea.
I don't know what I'm tweeting out. I have 120,000 or 130,000 followers on Twitter. I have no idea what I'm blasting out to them multiple times a day because I don't write any of it.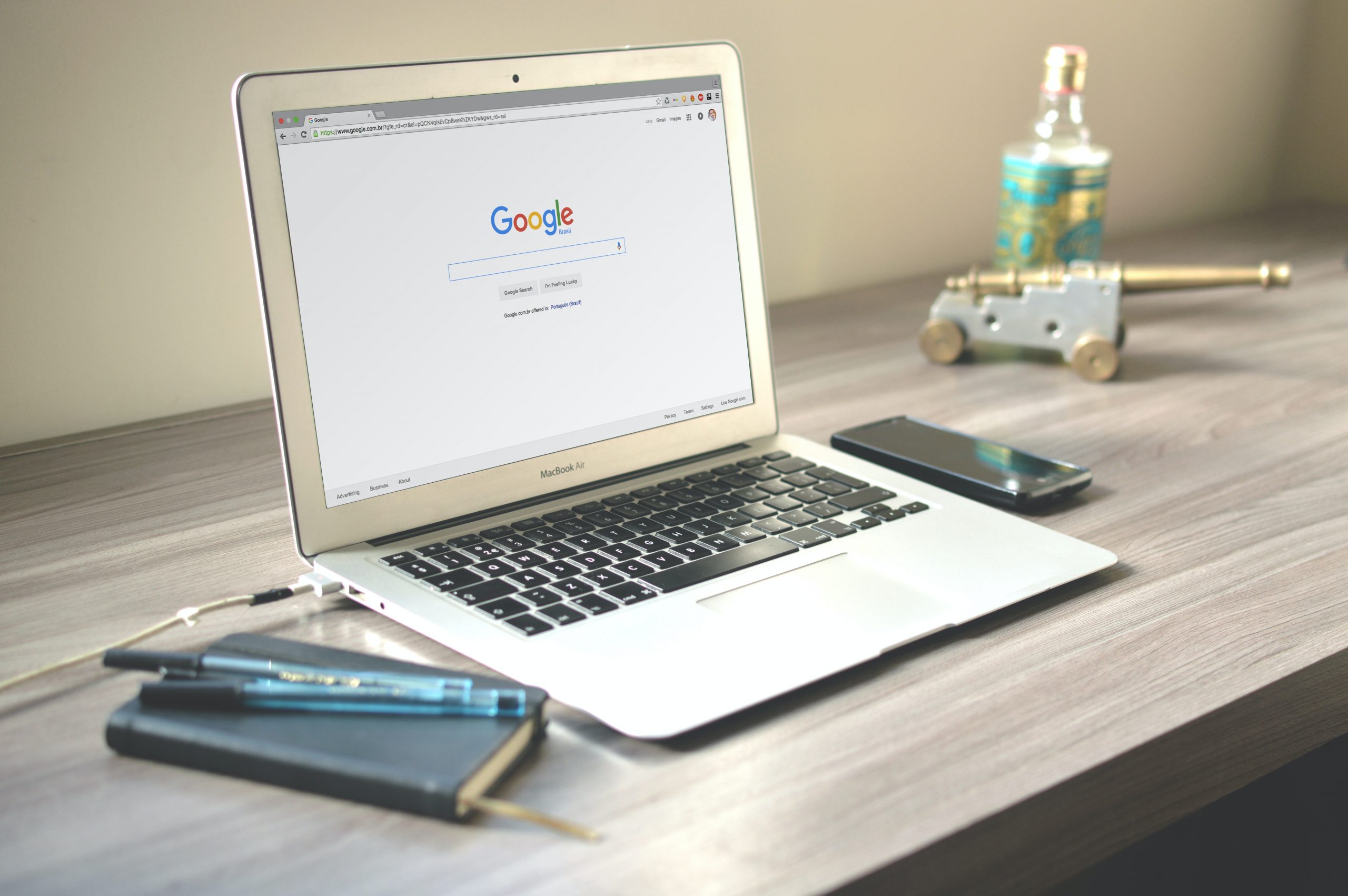 Yeah, that's nice.
I got to scale myself and I can't do it. It's the opposite. If I want to ramp up my content marketing and thus, have more posts per day, then I have to review it or write it.
Impossible.
Where's Twitter fit for you in your content marketing priorities?
I guess my personal view on Twitter when I was using it and the way that I understand the best use out of it is going to be you're out there having conversations. You're retweeting, you're having conversations. It's not something I'm interested in or have a passion for. So I just leave my Twitter out of it, honestly.
I've tried to put like, here's my latest content, blast, blast, blast. I guess I just don't see a lot of valuable traffic from there, anything like that. I don't include Twitter because I don't want to spend the time out there.
Yeah, awesome. Why is it called crew.lindsey.tube instead of something even shorter with only the domain and no subdomain?
Well, lindsey.tube, I already own that domain. Then just to get on the general email list, we have a lot of social events. I'm really big into online social events, getting people together, hanging out on Zoom, and having fun. So once a month we have the TLC happy hour. Crew is the name of my online following, so just crew.lindsey.tube. It reminds them to go to lindsey.tube and just throw the crew in there. It just made sense.
I should figure out a short domain for getting people onto my email list. For now. I'll just say go to stephanspencer.com and click the subscribe button, but that's not as elegant.
These marketing domains, again, you have to remember all of them. That's the problem for me.
Let's talk for just a few more minutes. I know we're going to wrap up here shortly. Let's talk for a few minutes about launches and challenges. Challenges were just all the rage last year when it was early on in the pandemic, and now, you don't see them that much. Are our folks tired of them now?
I hear that a lot. I would digress and say that I've been challenging for four or five years and I still get all of my clients through challenges. It might be just because we've personally lost interest in them or something, it's really easy to be like, I just don't see them that much, but they are extremely prevalent. A part of my business, a done for you online agency for coaches. A big part of those is setting people up for these challenges and launches.
We do those all the time. They're extremely valuable. You can make a crap ton of money, you can build your email list, you build the know, like, and trust factor. You fill cohorts of people. It's a strategy that I think is here to stay. It's extremely valuable for my take.
Okay, great. What's the typical number of registrants for a challenge? Are they paying or is it completely free?
Great question. When newer people who are just trying to validate their offer and trying to figure out what they're going to offer this online world, obviously, I always recommend doing a challenge and that would be an organic challenge to validate one's offer. So those challenges are going to be small. You're going to get 50–100 registrants, about 20% of those people are going to show up for your stuff.
Then depending on your sales pitch, your audience, your offer, the quality of your audience, the quality of your offer, if your audience actually wants your offer, and you're able to be like, this is the value I will provide you, you can get 5% to 10% of those people that actually sign up for whatever it is that you're selling. They can start really small.
For me, putting the power of paid ads, it's very much how I grow my email list and very much how I get new people into my audience. Personally, our goal is typically to get 500 people into a launch to sell. What was your other question? It was how many people and it was something else? Sorry. Paid or not paid?
Yeah, so people are paying for it. When people pay, they pay attention. When they're not paying, the likelihood of them attending all five days or seven days of the challenge, I would say pretty small these days. People are busy and early on in the pandemic, there was this novelty factor, people were working from home, that was new, and they're trying to fill their day where they were just laid off.
Content marketing is when you give people a little bit of yourself and what you can offer - like 'aha' moments. If they can get something from your free content, they will come to you for additional products and services.
Click To Tweet
That is really more for last year than it is these days. So I'm curious about what your permutation is of this challenge thing. You're doing them live. You're doing them pre-recorded. Are you charging for them or not? How long are they?
I would say anyone starting, just starting to sell stuff, doing anything paid is going to be pretty steep because they're not feeling confident, they've never really sold anything. So I always recommend doing free stuff when you first get started to get your feet wet, to understand your sales process. But once you do that, exactly what you said, you've got to start charging because buyers are listeners, and the quality of your email list, the quality of the challenge participants will skyrocket even if it's $10.
Now I usually charge between $37 and $45 for my workshops because buyers are listeners. I will always do paid, personally. That's just how I handle it, that way.
You called it a workshop, you don't call it a challenge.
We got challenge, workshop, masterclass, just depending on your certain flavor and style. Challenge, like you said, it feels a little worn out. It also feels like a very fitness industry to me like we all need to get together in a more challenging goal-oriented situation together. But if I'm teaching contentthatconverts.me how to create content online that you actually want to create and convert your customers, that's more of a workshop to me. So it's a three-day live workshop. Now I will always do it live, your conversion rates 100% will increase if you are live and not pre-recorded.
Got it. What if somebody doesn't attend all three days, can you still convert them?
Yes, certainly. You'll have a bunch of people convert that will even just watch the last day or even read your emails, honestly. But to get the very most bang for your buck, you want to go live, you really do. I used to teach them on Facebook—Facebook live in a Facebook group, and then I did webinars. My conversion rate has increased so much when I am just hosting a Zoom meeting.
People can see other people, I can see them, we're like meeting, we're like in a space. We're sharing energy, we're there together. My conversion rate, because I believe that they trust me more and the know, like, and trust factor has increased is when I'm just a regular person on Zoom throwing down what you guys are picking up.
So you're doing Facebook groups, though still, right?
I do have a Facebook group, but I will do all my teaching on Zoom because it converts better.
Yup, makes sense. The Facebook group, is that pretty active? I've seen Facebook groups where they're associated with challenges and it's just crickets.
My Facebook group? I have a best-selling course called Facebook Group Secret. I keep my Facebook group very engaged. It's pretty good. The secret to keeping a Facebook group engaged is again, this is my message today, don't talk at them. We're all here together. You want to have a niche down group so they are always on topic.
We're all super niched down. Don't just let anyone into your Facebook group. It's quality versus quantity again. Part of it is not just talking about your online business. It's like, I will ask a lot of questions about people like, what's your favorite book or something like that. So as we get to know people, people in my community know each other out there. Bring yourself down, be inclusive, and build an audience. Don't talk at them.
How does a launch differ from a challenge or masterclass/workshop?
My definition of a launch is any kind of sales cycle that has some sort of kickoff event, then an open cart, and a closed cart. That to me is a launch. There's such a thing as an email launch. I have an email launch coming up this month for a media placements package that I do. That's just email.
Basically, we'll get you featured on ABC, CBS, NBC, and Fox, we'll write a story about you, and stuff like that. That's just an email launch I do once a quarter. I send out five emails to my list and we'll make like $20,000 off of that. That's an email launch. A challenge is just another kind of launch. You're teaching and you have an open cart and a closed cart.
A webinar is another kind of launch. That's my personal view. All of us digital marketers have our own take on all this, don't we? So that's my personal take on it. For you to go search for what is the definition of a launch. It's like, I don't even think you could find consensus here.
I'd say the closest you could get is Jeff Walker's Product Launch Formula because there are so many people who implement his methods.
I'm sure it would fit into PLF to do a webinar, to do a challenge, or to do an email launch. It's just this building up of momentum, getting people to buy something before you close it down. It's really powerful.
Last question here. Zoom webinar or Zoom meeting.
I do a Zoom meeting because otherwise, like I said, I like people to share space, I like them to see each other. They don't have to be on camera or anything like that, but there's a lot of social proof coming as well as 100 people being in a freaking Zoom room. Not only that, I like to be very engaging. I like to call on people and I like to take questions. To me, that makes work a highly facilitated workshop is way more interesting than, again, me talking at you and hoping that you'll listen.
Yeah. I don't like using Zoom webinar functionality. I don't like attending Zoom webinars, where you don't see me on camera as an attendee, or if you're the one running with a webinar, you don't get to see who's on there, the use of their video. They don't have access to the other participants because they can't see who they are, they can't collaborate and communicate.
You may as well be on some live stream somewhere else, WebinarNinja or whatever they're called.
Awesome. If our listeners or viewers want to go through your masterclass, your course, challenge, again, that's at contentthatconverts.me.
Yup, and go to '/podcast' so I can get your free ticket. Free tickets at /podcast.
Okay, awesome. So contentthatconverts.me/podcast and that's for a free ticket to the workshop. What about your social channels again and your main website? If you could share that again.
Sure, yeah. My main website is at lindseya.com. Catch me on Instagram @the.lindsey.ansderson and then YouTube at lindsey.tube.
Okay, awesome.
Thanks, Stephan. This was so fun. Thank you.
Are you on LinkedIn as well? What's your LinkedIn?
I am. You guys can find me over there too. Absolutely.
Awesome. Thank you, Lindsey. This was a lot of fun and enlightening.
Clearly, you know your stuff, so thank you for sharing. Listeners, get out there and share your brilliance with your tribe. We'll catch you in the next episode. I'm your host, Stephan Spencer, signing off.
Important Links
Your Checklist of Actions to Take
Invest in SEO. SEO is a long-term game; if I don't have the capacity to do it, I need to hire an agency to get some results.

Stay authentic. Being genuine is essential in connecting with my audience because they seek authentic experiences and hold me accountable for my content.

Make sure that my audience is on my email list. Never trust social media algorithms to deliver my message to my audience. I have to pull them off and get them on my email list to control my messages and how people see them.

Have good audio quality in my videos. Good audio quality is a critical component in ensuring my viewers stay engaged and don't miss any part of my presentation.

Invest in equipment and tools to produce good video quality. A high-quality video lets my viewers know I'm capable of creating good content. In addition, people are more likely to trust a service that handles its business professionally from start to finish.

Don't be scared to show vulnerability in my story. This will help me reach my audience and make my content more accessible to all platforms.

Buy and use a vanity URL. Vanity URLs build trust and help me achieve marketing goals. 

Build my audience through Facebook groups. Facebook groups are a powerful marketing tool. They will help me attract new customers and engage current ones with exclusive content, community, and support. It is also a perfect opportunity to bring people together.

Email people on my email list at least once a week. It's the best way to build a relationship with potential customers in an intimate way.

Check out Lindsey Anderson's website to work with her as a coach. Also, visit Content That Converts' website to know about her masterclass, courses, and challenges.
About Lindsey Anderson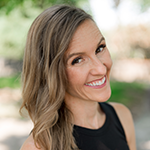 Lindsey Anderson is a web strategy expert working with small business owners to help them grow their businesses. Lindsey is the founder and CEO of two companies; Web Impakt, a successful web development company, and Lindsey's Web, an online resource for small business owners to learn about ranking on search engines, newsletters, analytics, social media, pay-per-click ads, websites, blogging, and the list goes on. She knows how to utilize web technologies to help small business owners achieve their dreams.