If you've never heard of a BHAG (Big Hairy Audacious Goal), you're about to become acquainted with it from my guest today, Matt Astifan. Back in 2009, Matt and a few fellow digital marketers started a local Meetup in Vancouver called Internet Masterminds. Internet Masterminds bloomed into a global community with over 14,000 members, producing live events in cities around the world with a BHAG to expand into every country of Africa. Today he's focused on growing his media company, Web Friendly®, which documents resources, tips and strategies for starting and growing your business online. 
In today's episode, we talk about marketing automations and workflows for content creators that can be real game changers when it comes to growing a web presence. We talk about the value of social shares vs. backlinks. Matt's passion for sharing his knowledge has made him a sought-after speaker, and I love the way he has given back in Africa, helping entrepreneurs and businesses utilize the internet to create opportunity and prosperity for themselves. If you're wondering how to leverage the power of social media in digital marketing, this is a guy who has figured it out, so without any further ado, on with the show!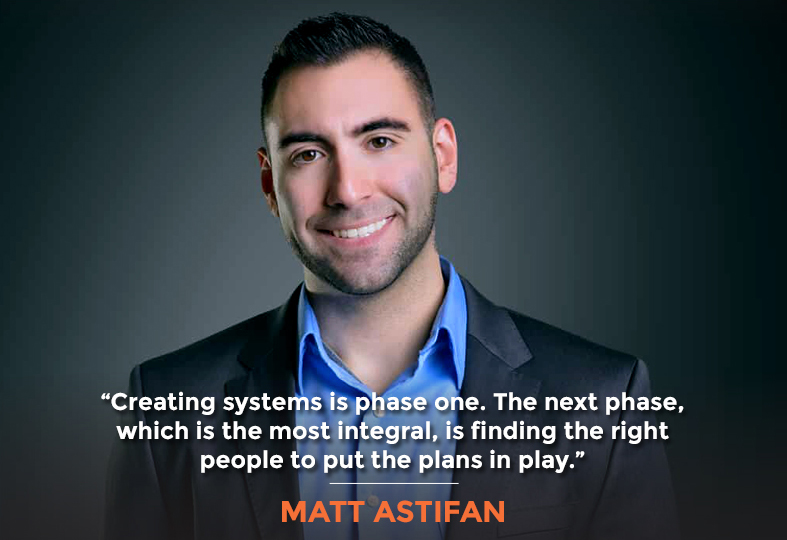 In this Episode
Transcript
Matt, it's so great to have you on the show. 
I'm excited to be here. It's cool. 
I'm curious, what's with the name Web Friendly®? 
Well, I think when I first started my business trying to come up with a business name, I thought of mobile-friendly, web-friendly. I don't know. And then I originally had .ca coming from Canada. After 10 years of negotiation, I finally bought webfriendly.com. Originally, they wanted $25,000 for it. I ended up getting it for $2500. Then I got the trademark. I even own the trademark for it, too.
Cool. Let's talk about how you've had to pivot because you were in the meet-up space, essentially, or mastermind space. You had a very successful meet-up in Vancouver. How many folks would show up at a meeting typically? 
Well, it's interesting. With the Internet Masterminds meet-up, it started off as just a group of friends that met at a conference. It was like a marketing conference and they said we should keep on meeting and keep on talking about marketing. This is 2008 – 2009. I joined that group later on. The original guys who had started it left. Then it was just me left there and then I was like I guess now, I'll organize.
We used to meet every Monday night at 7 PM. If you lived in Vancouver and you were in digital marketing, you knew about this thing. We did this for many years, five or six years. It was literally every Monday night. When we first started, even if it was a holiday, we would be there on a Monday night. Even though it was Monday before Christmas, we were there. But then we started taking holidays off. There's a lot of holidays in Canada that fall on Monday. 
Creating systems is phase one. The next phase, which is the most integral, is finding the right people to put the plans in play.
Click To Tweet
At one point, we were getting over 100 people coming out every Monday night. We ended up going to a bigger venue. I had a sold-out event in a couple of weeks. We would sell a 300-person event. It became pretty big and popular in Vancouver. We started filming the presentations. Those became clips that are now on YouTube. We now have a YouTube channel. It's so fascinating, that learning the whole thing.
We have a speaker come out, the people hear that speaker. We do about an hour of a speed mastermind at the beginning, and then the speaker shares. The speakers are always sharing case studies or things that worked for them in their business in terms of digital marketing strategies. It was just great learning from the community. It really built a community inside Vancouver, all these digital marketers who just share ideas, business connections, and so on. Eventually, we started branching out and creating chapters in other places in the world.
Great. You had how many different chapters going before COVID really hit? 
What happened was I spent a long time, I would say almost procrastinating about it or not procrastinating. I was a little bit scared to dive in and build the chapters because I knew that once I did it, I would have to be there for all the chapter leaders. My goal was to get to 100 chapters in a year. 
I talk with a lot of people. Is this really the next thing I want to do? When I look back at where I made the most impact for the people I worked with, it was bringing people together in these events. A lot of people would come to me and say because of this event, I met this person. There are people who met and got married. They met at the event. They fell in love and got married. There are people who became business partners and built multimillion-dollar businesses. There is a guy, an entrepreneur. He came there and he met somebody who he even hired to be his digital marketer and then grew a multimillion-dollar business. There were a lot of those stories. I would just see people out in public and they would be like, "Oh, because of your event, this happened." I was like, "Wow. I want to replicate that in other cities. "
I made the most impact on the people I worked with by bringing them together in these events.
I'm really big on creating systems and workflows, that sort of thing. I created all these systems. I had everything documented. Here's how an event works. Here's how it gets promoted, everything about how to run the event. I work with lawyers to create a licensing agreement. It's like we're in a way selling franchises or like licenses to use the brand. 
It's like how TED does TEDx. It was that idea. The thought was to build these chapters in other cities so we can attract those entrepreneurs and those marketers and so on to come into those cities, share their advice with the community, and build communities there. We would film all that. All that video content would then become our media for YouTube. Maybe I want to start a podcast or whatever. It was just like documenting the knowledge that people like in communities all over.
When we first started, our goal was to hit the top 30 Metropolitan cities in North America. I went to Africa in 2019. I was in Rwanda. When I was there, I was at a conference and then I thought, "Hey, it would be cool to do a talk when I'm in Africa." I went on a meet-up and I found it the biggest meet-up there was a global developers conference, a developers meet-up. I messaged the organizer, I said "Hey, I'm in Africa can I come in and do a talk?" They organized something. We had 100 people show up and I told them all about how they could work online and make money online.
They were blown away. They all had this concept that in order to grow the economy there, they had to make money in Rwanda. No, you need to make money outside Rwanda. Bring money into Rwanda and that's how you grow the economy. They were all just baffled. I usually charge $2500 for this course and I gave everyone their free access if they wanted it.
I helped a lot of people, and from that, a few people actually ended up doing social media service. One guy started a tourism company. He used some of the strategies there. It was just amazing to me just being able to help people. There are so many talented people in Africa. They just don't have the same resources for knowledge, people and connections, and relationships. There they were unaware. But as soon as I opened their eyes, they were like taking action.
I was really driven to want to work with that community. While I was there, too—I don't know if this is gonna sound wrong or whatever, but I guess because I'm white, I would stand out or whatever—I was at a conference and I was meeting with parliament members of Nigeria and so on. I had a tour guide who asked me if I want to go to the president's house of Rwanda and stuff. 
It was just interesting how connections could open up so quickly in Africa and then I started hearing stories about Jack Dorsey spending time in Africa to figure out how to get Square in Africa and Google is really big there. The Google Developers meetup, they spend a lot of money to do that. There's a lot of really big companies trying to get into Africa and building communities there. That was my big thing but if we're in Africa, it's not the same model when we're not going to charge for events. There are not going to be many experts to share advice. What do we do in Africa? It was a little bit different. We started our chapter in Rwanda and they would just meet up and just talk marketing, watch videos, and our idea was to start broadcasting people in, share, and be able to answer questions with them.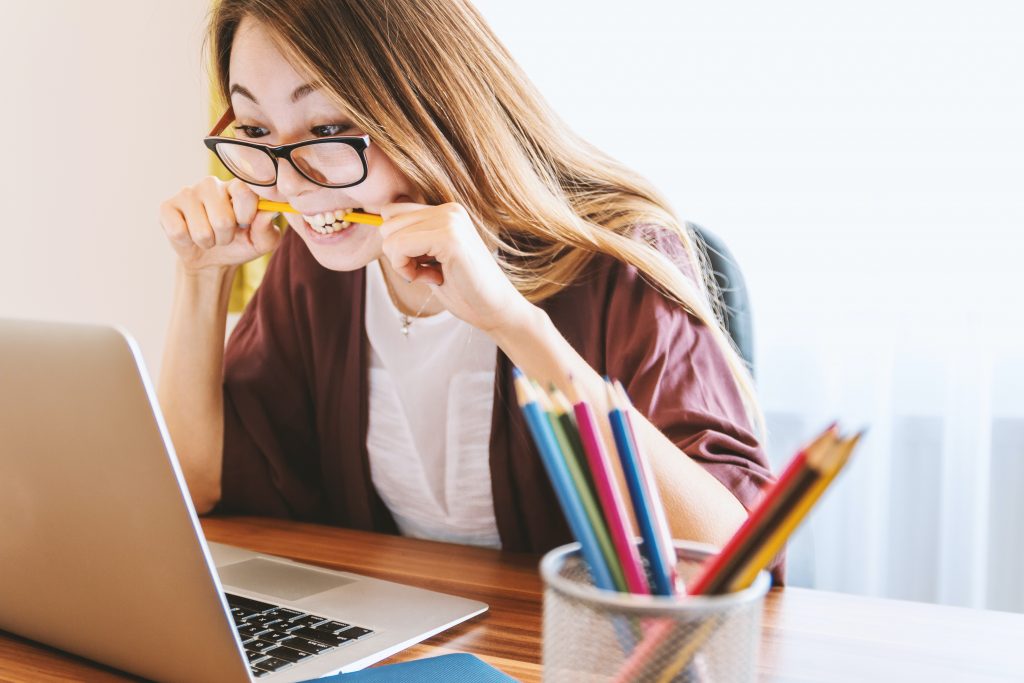 But that was my big goal. Let's make money from these North American chapters. Let's take that and then let's see how we could impact the communities in different countries in Africa. That was my big goal with this. Of course, we also want to get into South America. We already had a chapter in Mexico. That was my vision, but of course, it was all about live events. It was all about community and when COVID hit, I was a little bit stuck. I said I spent so much time, money, and energy. I put a lot into getting it going, creating the system, the processes, building a sales team. I was like, "Well, maybe COVID will just blow over in a couple of months." A couple of months in time, I realized it wasn't gonna blow over. I basically put it on hold right now. My thought was to start it back up when I think COVID will soon end, which I think that time is coming soon and that's my prediction. But yeah, that's where it's at right now. 
Wow, that's quite a journey. That's a bit of a roller-coaster ride there. I'm really impressed with your drive, vision, and passion to bring people together, especially with your experience in Rwanda, wanting to be of service to that community there, and helping them to see a bright, compelling future. That's awesome. 
Is there somebody that you were inspired by, that you modeled? Somebody who is like a Jack Dorsey that was doing amazing stuff with third world countries and you just thought, "Wow, I'd want to do something like that someday." 
Not so much. I think when I first got this idea of how do you build a global community like this, I started looking for other people who have done it. I came across it, it's called CMX. It's a conference for community leaders and that opened a whole other world. I was able to reach out to other people who are building global communities. There's one called Fuckup Nights. They started in Mexico and they have entrepreneur startups come in and talk about how they messed up, like their failures. It's like a funny thing. I thought that's very interesting. 
I talked with Startup Grind, the founders there. They're really big on this right now. They grew organically, starting around 2014 and now they have, last I checked 2.5 million members worldwide. I don't think that they're really big on the third-world country thing, but it was just seeing their model.
People don't realize how much you could do in Africa and that there is a big income potential for it.
It was just interesting, they were still open to talking to me about it. When I was first getting into it, I just contacted everybody who had done it, who had created a multi-chapter organization and built communities. We just got on the phone and just talked about what it was like and the mistakes. I maybe had two dozen calls with different leaders like that, and we talked about third-world countries. But the challenge is it's a long-term play. You get 100,000 members in Africa and then maybe you get Jack Dorsey to come and sponsor your group. But because it's such an untapped market, such a high population, I just think that there's so much that people can do it. 
I think people don't realize how much you could do in Africa and that there is a big income potential for it and actually creating an impact there and not about going to build schools or doing stuff like that. But it's like how do you get people to learn how to work online. It happened in many places in the world.
India and the Philippines are very popular for outsourcing. But how many people know, "Hey, let's outsource to Rwanda," or whatever. "Let's outsource to Nigeria." But there are actually a lot of schools and education. There's a lot of educated people over there. They're not as much in the entrepreneur space, but they're learning, developing, designing, marketing.
It's funny that you mentioned schools in Africa because I'm on the board of a nonprofit that builds and operates schools in rural Zambia. It's called Impact Network. I care very much about their mission and helping these folks. These kids wouldn't be able to go to school. They just live too far out from a nearby school and to have a school in their local tiny village where there's a proper curriculum and there are tablets that they can use, and there's power, so for them to charge the tablets like from the solar units and so forth, that's game-changing, life-changing for a kid in a rural village. My hats off to you for seeing the opportunity and working to try and make their lives better. Yes, it's really been quite a difficult, challenging time with COVID for many people. You had to pivot. As you said, put that on the side, put it on pause for a while. 
What are you up to now? What's the interim plan until things open back up and your vision for a global abomination with Internet Masterminds can finally take place again?
The big vision with Internet Masterminds was to create a media company that has a community built-in.
The big vision with Internet Masterminds was we are creating a media company. A media company that has a community built-in. With doing all these events, our goal was to get all this content of people in these various cities giving these presentations. That has always been like I want to build a media company doing it in a way that we can make an impact as I see in trend masterminds like a social enterprise. Right after when COVID hit, I had a lot of people I've worked with in the past messaged me and said, "Hey, can you help me with this project? Can you help me with that project?" I just was coasting at a time and I was like, "Sure, I'll do it." I started taking one project after another, and then all of a sudden I was back into having an agency again. 
A lot of the projects I was doing were around creating systems and workflows, and now, I would say it's marketing automation. I do a lot of stuff like active campaigns, email marketing. I do lots of retargeting advertising and just creating these systems like how you create content or like we were working with a Shopify store. It had no images. It's like how we find the images, how we get all the descriptions done, how do we run all the ads, and all that stuff.
I started doing that. With that, if you have an agency for me, my reason why I was so into marketing automation is that I didn't want to have so many employees. I never wanted an office. I don't want to have a bunch of employees. I work with contractors, freelancers. But I didn't want to have a big team. I like to build a business that's more like a system, very lean. I look at doing that work as I'm now self-employed. I'm not like building a business. I'm not building something I could sell even if I don't want to sell it. It's like it's not that sort of thing. But it was paying the bills and honestly, I really enjoy it. I loved doing this stuff. I left figuring things out that's there. I'm happy but I know I need a real business.
I looked back at that domain I had, webfriendly.com. It had a pretty good domain authority and its ranking on a lot of different sites. It starts with a lot of different keywords and forces a few articles that were there. I discovered that we had affiliate links inside some of these articles and that they were starting to make some money with it. I started looking at that. I like the name Web Friendly®. I own the trademark. I own the username on every single social network. I even own the webfriend.ly that we use as a short URL. It's a good brand. It's a brand name. I actually invested thousands of dollars with a design company that made the logo and stuff like that.
I'm pretty happy with the whole brand, everything. I think it's a great asset that I have for a while. I was actually trying to sell it, just as a name, because I don't know what to do with it anymore. It used to be my company, Web Friendly and everything I did was a product of Web Friendly. Internet Masterminds was a product of Web Friendly at one point. My services were a product of Web Friendly.
I started looking at that and thought about how to build webfriendly.com into a media company. Right now, what I'm working on is creating written content for webfriendly.com. My idea is that I want to create resources to help people navigate either building or growing a business online and I'm taking my own knowledge—what is some unique knowledge that I have that's not on the web, that's not explained already, and where does that fit in. I'm creating those articles that it's in a way, documenting my knowledge that I have of different ways to grow and or start an online business. 
Automating the business grants you the freedom to leave your business on autopilot without having to micromanage every inch of it.
Click To Tweet
My vision right now is like that. We have about 45 articles, maybe 10 are really good in ranking and the other ones are okay. We're updating all the past articles, and then building more content. I hired a writing team for research. I'm just hiring people, contractors to do these different tasks. Everything that needs to get done, I task them out into a workflow. I give it to somebody and I'm like, this is your job. You're doing the keyword research. You're doing the content outlines. You're doing the actual writing. You're doing all the graphic work and so on. I just have everybody for different tasks. 
The goal right now in webfriendly.com is going to have resources to help people to start and grow and build a business. Our YouTube channel, eventually, when we start that will be reviews of software and reviews of products. It's going to be more about reviews and eventually, I want to start a Web Friendly Podcast that covers news that's happening or that would affect people who want to start or grow an online business. 
That's where I'm at right now. Eventually, I want to get into the news of online business, and that's like my long-term goal with it. Right now, my challenge that I've been working on for the last few months is how do you create content at scale. How do you create a hundred articles or even get to 300 articles in a year or get to 300 articles in two years? That's where I'm at right now, trying to figure that out—doing the articles as well as getting those articles ranking, and stuff and thinking about the future of SEOs. I'm thinking about what happens in three years or five years when those you know Google snippets become more prominent or when voice becomes more prominent. These new surges are coming out. I'm really building everything to know what it's going to be like in 3-5 years from now. 
The goal right now in Web Friendly is to have resources to help people to start and grow and build a business.
Right. Are you planning to go back to doing the Internet Masterminds thing after things open up and do both things simultaneously, like equal amounts of focus?
Yeah. What's interesting with Web Friendly is that I've been attempting to do it in a way that I do nothing but give direction. I create a workflow and then I just hire people out. I'm just getting people to do these tasks. The challenge has been getting unique, valuable content. Now, it's got to the stage where I'm creating these outlines. I get someone doing the research, the keywords, and all that, and then I just create like an outline. Here's what it would be about. I record a quick loom video, like a quick stream recording, just talk, and just explain. Okay, this is what this art will be. This section will be about this. That's it. Then they'll write everything.
Right now, that's what's happening, they're writing. I'm ending up being the editor. Now I'm trying to find an editor. I'm trying to build Web Friendly in a way that doesn't require me. It just creates the task, creates a system, and then gives it to somebody. Whereas, Internet Masterminds, I would like to be able to run that. I would like to be the CEO of Internet Masterminds, but with Web Friendly, I'm building it in a way that it can work without me. I believe that it could be achieved. It's just finding the people to put the systems in play.
The aspect of building a business that is probably the most challenging and the most important is finding the right who or whos to fill the most important roles because if you try to focus on getting the how, you end up being the bottleneck and wearing all sorts of hats, juggling all sorts of plates, or spinning plates. You can never extricate yourself out of the business. Find the right whos. You're right now focusing on finding contractors—people to do the writing, people to do the keyword research, and now, as you say, to do the editing of the articles. Eventually, you'll be able to pull yourself out of the entire organization, and it'll just be a business that runs on its own, self-managing organization. 
The most challenging and important in building a business is finding the right whos to fill the most important roles.
I do find whenever I'm doing that, setting up that system, it is always best to do some of those tasks yourself first to really work out the kinks so I don't feel too guilty about doing it When I first started doing the content outlines, I was researching all these tools—how do you create a great content outline. There are so many tools that have so many features and then eventually, I just figured it out. It was like wait, you don't even need a tool. It became way simpler. But it's because I got into it, figuring it out, and then now, it's so easy to hand off. The keyword research, too, it's like telling someone to do keyword research around this thing. 
They're not so creative with keyword research, but once I start to like I'll just do it myself. Then it was like figuring out how I was doing the research and then putting that into the documentation. That's why I'm okay doing everything. At first, I did it myself until I really got it and then, I could really explain it to somebody else, here's how you really do this well.
Makes total sense. If we could kind of break apart each of these components and see what the learnings were that you got from trying these different tools and approaches and what ended up working the best, that would be really instructive for our listeners. Everybody needs content. Everybody needs more content and I think pretty much everybody would want to do less of the heavy lifting themselves. If they can learn from your lessons and your experience, I think that would be quite helpful to them. 
Absolutely yeah, I have figured out a few things that would save a lot of people's time if they wanted to do some content marketing. The first thing is using these content outlines, I think for most businesses, unless you're building a media company and your goal is 100 blogs. For me, what I'm doing with all these blog posts is I have affiliate links inside of them. I'm also applying to put something in there where someone could read an article about a certain strategy resource, whatever, and then I'm actually working with partners. At the bottom, it'll say, "Hey, would you like to get a free consultation with someone who could actually help you do this?" I'm working with partners who are service-based partners who will then take the call and then possibly work with that client. I would get a commission from that transaction.
Those are few ideas of how it's going to make money just by creating content. But if you have another business that is not based on making money directly off the content, you're just trying to promote your site to rank so people might buy your services, I would not recommend somebody make 100 articles. I think 10 or 25 good ones that you just constantly update. That was the big thing that I found out was you publish an article. You do all the right things. You get there. You write URL structure. You've figured out your keywords. You're using your H1 tags. You publish it.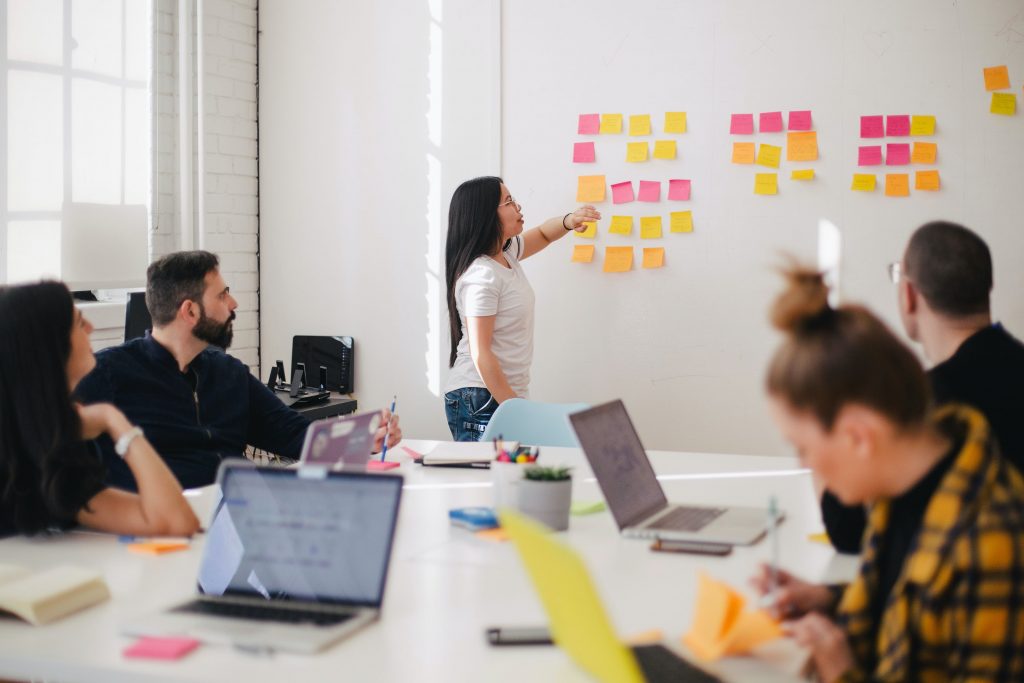 Wait a couple of months and then you do a massive update. Maybe publish an article with 500 or 1000 words. It really doesn't matter. It gets indexed. It's kind of in there, and you do this massive update where you really put in all the effort to be like how do I make this the best article on this topic. Even looking at what's already on Google, I think it's really important. If I'm writing an article about content marketing, there are so many articles about content marketing that they don't need to be another article. There's not something that's so new and profound that somebody knows. Maybe I'm just kind of making this assumption, but there's so much about that. When it comes to creating a content outline, try to Google that and it's very mish-mash. It's not very clear on how to create a content outline like what are your subheadings, how do you structure the content.
I have like a 500 or 1000-word article. Wait 3-6 months and put effort into it. But the thing that I found when I was looking at the articles that ranked and I found this very interesting—I'm curious about your thoughts on this, I've been doing a lot of research about this, I don't see anybody talking about this—I've never focused anything on backlinks. If you look at the site, I got basically no backlinks. No backlinking strategy. I see a lot of people doing cold email outreach to get backlinks. "Hey, I saw you linked to this article. Maybe you want to link to my article?" 
I find it like spam and I don't see why. If Google, obviously, knows people do that, how is that an indicator of quality content? You're just kind of getting these like random backlinks in a way. It never really made sense to me. I don't think that backlinking is going to piece significantly in the future. I don't really think it's that significant now. It really depends on where those backlinks are coming from and how they're getting there. I'm sure there are more indicators on what makes a backlink, maybe more context within the article that's actually linking out that sort of thing. What I did was I bought this tool on AppSumo, a tool or software. I'm a big fan of AppSumo buying lifetime deals. It was called Quuu Promote. Are you familiar with this?
For most businesses, unless you're building a media company, your goal is 100 blogs.
I'm not.
It's very interesting. Quuu Promote, I'm not an affiliate by this. I don't even know who's behind this company. I think Buffer bought them but I'm not sure. If you go to quuu.co they'll publish content on your social media accounts for free three times per day. You choose topics and the categories and it'll publish on Twitter, Facebook, or LinkedIn. It will publish articles, let's say I'm into entrepreneurship, technology, and advertising. I could put them in those categories and it will just publish tweets with these articles and it's free. 
If you want to upgrade, they'll publish even more content for you on your social media. What's interesting about that is I remember there was a company back in the day, it was called 99 Dollar Social. It was $100 a month and they would publish three times a day for you on these various accounts. People would buy this. It was like a popular service more time ago. But now it's being done for free, automated by Quuu. I discovered that they had this other service called Quuu Promote. What it was, I just thought it's a genius business, I'm surprised more people haven't copied this, but other people can pay to put their content in the Quuu of these people on these free or paid plans of Quuu.
If I want to get shares on my thing, I could buy credit—I forget how the pricing works exactly. I think it was $30 or $15 per credit—and then I could write out a tweet. I could write up the Facebook posts and LinkedIn posts. I can write them all separately and have my link to my article there. If you're on the free plan, you cannot select which articles you want, but if you pay, you could choose which ones you want to get published or not. I would put in an article and it would get shared. I would get like 500 or 1000 shares between Twitter, Facebook, and LinkedIn. I had done this for a few articles only. When I would look back at the articles that were ranking number one on Google, there were all these ones that I put on Quuu that had hundreds or thousands of shares. 
I believe and again, I've looked at SEO experts. I don't claim to be an SEO expert. I just looked into it. No one is really talking about that. I think that social shares are more powerful than backlinks. I think getting a thousand social shares, others called them crappy. You get a thousand crappy social shares versus a thousand kinds of crappy backlinks, I think the social shares are more powerful because it's new. Not many people are talking about it. Maybe there are not as many indicator scores. I'm sure if Google really wanted they could kind of figure out the authority of people sharing and stuff.
Social shares are more powerful than backlinks.
Google used to be really big on getting Twitter's firehose of data for a while. It was about a year. Twitter results would show up in Google. Google is really big on social. They care about social. That was my thing. I had figured this out. These social shares or what made things ranked. What I would do is write this 500-word article. Let it simmer the result a little bit. I would share it. I would definitely get some backlinks by maybe sharing it in reply on Quora or just putting it somewhere that will get it indexed. When I do the big update and now I'm proud of the article, I put it into Quuu Promote. You wait one or two months, boom, it's on the first page on Google. I'm talking about very competitive keywords. I have a domain authority of like 30 or something like that and I'm beating sites with domain authority of like 60-70.
I found another tool and I did this, by the way. I would love anyone listening to this and know of more tools that could do this. I'm trying to find them, but the other one was called the Missinglettr. It's a social media tool but they just started a new thing, as well, that does the same thing. You don't get as many shares as Quuu Promote. You get way more shares. But that tool does it, too. I would love to see more people making tools that help you get shares on your content. 
The other part is when people share it. When I see it on Twitter, I reply to them. I engage them in a conversation. I like it. That's also helping me build some engagement on social media. The other part was when you're getting in the search results, getting those snippets. Those people also ask and so on. I found another tool, AppSumo. I'm a big fan of AppSumo and it was called Frase.io. Do you know that one?
No, I don't. 
Their big thing was around helping you create content outlines that are focused around phrases people are typing at Google, or questions, or that people also asked, or people also searched for in those kinds of boxes on Google. It was very interesting. I really liked that tool. It's very valuable, but then I discovered that I can get the same data or even better data by just googling the thing that I wanted to rank for and just looking at what questions do come up on those that people also ask, even just the top five because the top five questions that are there, often they are either country-specific or they even change by the week or by the month. I noticed that it's not really consistent with what those related questions are. I looked down in frase.io, you could also pull in questions around the topic that are being asked on Quora and Reddit. You can try to predict the future of what question might show up. 
Masterminds are built to create social impact through learning and networking.
Click To Tweet
I don't know all the algorithms of how Google is figuring that out, but I decided to make all of our subheadings targeted towards people also ask and people also search on Google and try to get in there. I also think that's important for the future of voice search. Because when people do a search on voice, I imagine they're going to be asking questions. In the first paragraph under the question, I worded it in a way that it's a direct answer to the question. 
If someone were to say, "Hey, my assistant," and they ask the question. I imagine the assistant is reading the first paragraph to give them the direct answer. That's kind of my thought process on the structure of the content. That's what I'm, in a way, testing right now. This is my assumption that this is going to be a good strategy. I haven't really seen the fruits of it yet, but I believe that that's going to be the future. It's just been that's where my strategy is, figuring out where the keywords we want to go for, figuring that part out, and creating an outline that I could then give to a writer to write. We keep it just 500 or 1000 words, just get it out. Let's just publish the page, publish the URL. Do a little bit of promotion for that article. You know it's an okay article to share it on LinkedIn again.
I'll usually go into Quora, answer a question, put it in. Just have some ways for Google to find it in different ways. Wait a little bit and then go in and then just really overhaul the article, really optimize it, and get all those social shares going for it. A lot of this content, I'm making it evergreen so that it lasts a long time. I have a spreadsheet I use to make sure I always update the content. We want to update it, or at least look at it every six months or so and make sure it's still up to date, whatever we're linking out to is still working. Just looking into saying how can we make this a little bit better. Do we need to add more content to it? Should we add another question to it? Should we add a FAQ at the bottom of it? Just kind of looking at that sort of stuff.
Have you heard of the tool, alsoasked.com?
Yes, I did look at that one and there's also AnswerThePublic. Was that the one that did it? But I do find that with those questions, I think that's good with getting backlinks. With AlsoAsked and AnswerThePublic, you're getting the context of what else people are searching for. But for me, I was trying to figure out the data of Google getting into what they already displayed. I found that just by googling it and just looking at the questions has been way easier. You don't need another tool. You could literally just look at it. If you see an article that is ranking already, you can see what questions are using these subheadings and stuff. Yeah, it's been interesting trying to find tools that do the content outlines. There were a few that also used GPT-3, which is like the new AI copywriting stuff. 
My strategy is figuring out where the keywords we want to go for and creating an outline that I could then give to a writer to write.
It was a really good tool I'd found. There was one. I want to give them a shoutout. I cannot remember what their name was, but they did a really good one where they would show you the result to keep on ranking. They would also show you sites or articles that were outranking their domain authority. I found it very interesting because that would really point out an article that was well made because it was ranking on a competitive keyword but they were outranking their domain authority. What is going on with that? I could dive into that article and figure out what was special about it.
You could look at tools like BuzzSumo. I use Ubersuggest or Social Animal. You could find articles around topics that have a lot of social shares. You can dive into that article and look at the data behind that, too. That would help you determine some things. 
There's an approach that I learned from Evan Carmichael in regards to YouTube that I was reminded of when you were describing finding those standout articles that outperformed the domain authority of the site that it was hosted on. The approach is simply this. You find articles on a topic on YouTube doing the YouTube search for whatever it is. Then, you have a vidIQ plugin, or extension going on your web browser so that it'll show you the number of subscribers to that particular channel for each of the search results, each of the search listings. You're looking for those videos that are outperforming their subscriber numbers. 
That's very interesting. 
In terms of view count, if it's 3,000,000 views and they only have 30,000 subscribers. That's a standout piece of video content.
Wow!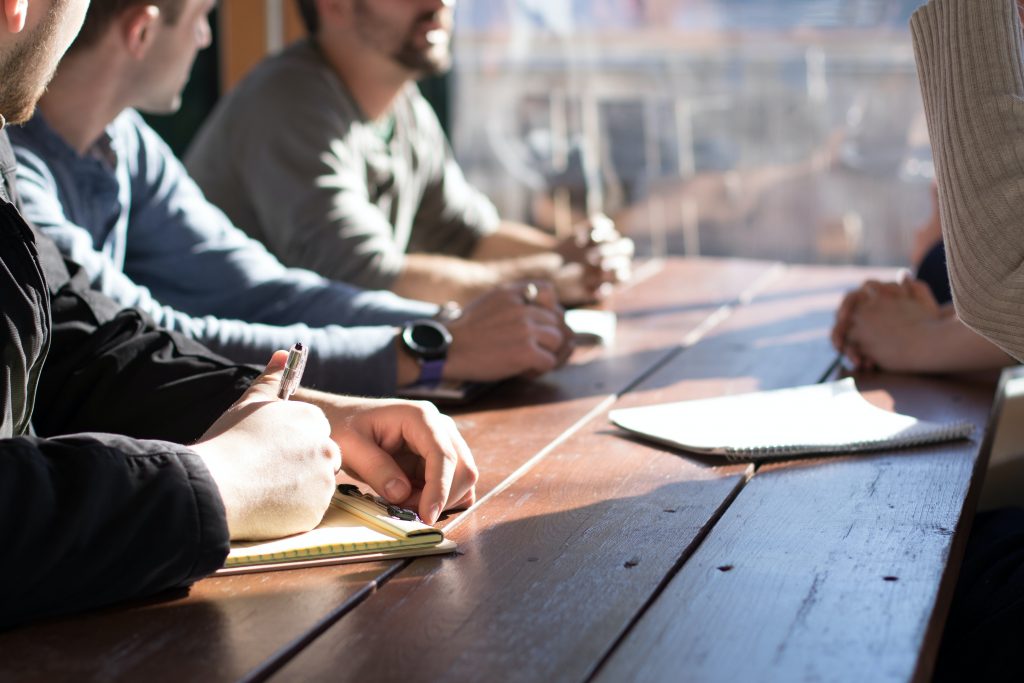 If it's 3,000,000 views and they've got 3.5 million subscribers, they bust out beyond their fan base, their existing subscriber base.
That's really interesting because I've never seen that data in other YouTube data tools. So vidIQ has that?
Well, it only shows you the subscribers. It doesn't do the analysis for you. You have to do that by hand.
Oh, I see.
Let's say that you're looking for ideas for videos around content marketing. You'd type into YouTube content marketing you would then find the standout videos that have a lot of views for the number of subscribers. If you don't have vidIQ installed, you're going to have to click on that channel, see how many subs they have, go back to the search results, and go to the next video and see. Click on that channel to see what their subs are and that's a big pain. This makes it a lot easier to just see the standout examples, then you can copy and paste the title of the video, put it into a Google Sheet, and use those as ideas for your own videos. 
Interesting, but so vidIQ is not actually highlighting beasts. It's just somebody else was saying, that's how he was using vidIQ. Interesting. Funny.
You can use this to that similar model for not just YouTube but it sounds like that tool that you were describing does something in the article space. If you look at, let's say, LinkedIn posts that are outperforming their follower base, you could probably do that sort of thing. For example, if you look at Tim Ferriss's presence on LinkedIn, he's doing really well. He's got a million and a half followers on LinkedIn, but his team does incredible posts about the past episodes on his podcast. He'll take a little quote from the episode that's just a standout example, an amazing knowledge bomb or something, and put that at the beginning as text, and then a couple of links to the episode for, let's say, Apple podcasts, and also to the blog post. Then he's got a little image underneath it. It's very effective. These perform really well. I could imagine looking at the standout examples on LinkedIn in people's feeds. Finding ones that are really outperforming their follower count would give you strategies that you could just emulate.
This was actually the example that was given to me by James Schramko. We're having a call earlier and he was pointing out that's the only place he clicks in the LinkedIn newsfeed pretty much. The only podcast he listens to these days other than his own, the channel or the Tim Ferriss' podcast, and the stuff he finds in the LinkedIn feed. 
People don't realize how much potential there is in Africa. There is a significant income potential for it in many aspects of the digital and tech industry.
Click To Tweet
It's interesting there's no tool that's really built around finding standout content. Interesting.
There are some like BuzzSumo that will find those pieces of content they get a lot of shares. But I think that it's not really taking into account the fact that it's for the audience that they have—the subscriber base, or follower base that they have—what are the standout pieces beyond that little microcosm that they already occupied. 
Right. When I was doing research around Instagram marketing, I was trying to find someone's profile and then find the most popular post that they'd ever share. I think it's an API thing where you can only go back, one month, or three months, or something like that. You can never know the lifetime of the account, what are the most popular posts they'd ever shared. Some tools I found, I would find like the last month or something like that, I can't remember. That was the same thing, it was like, how do you find the most.
You want to start a meme account. I don't know if someone wants to do that. You can go typing like a meme account and they just find out, which memes got the most engagement. Then you're like, okay, those are my memes. But you couldn't do that. That is an interesting idea. Hopefully, someone listening to this will take that idea and make an app because I think it would be valuable.
You're very much into apps. If someone would have an idea for an app, how would they get that built? What would you tell them? Should they post a job advert somewhere or should they hop onto Upwork?
To build that app?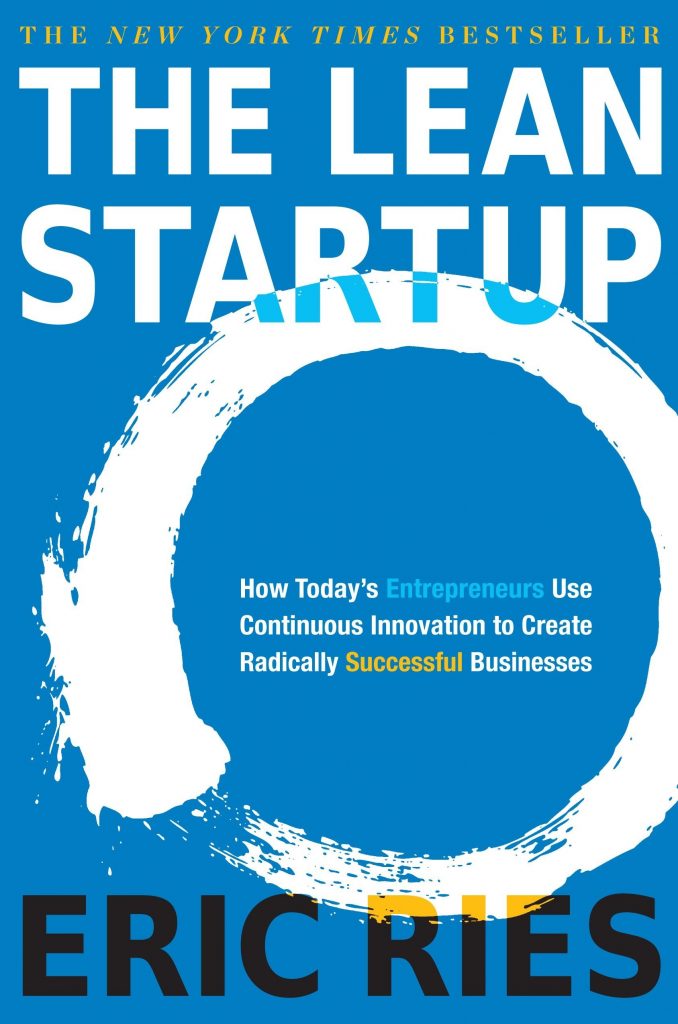 Let's say that you have an idea for some sort of automation sequence that you think could be quite popular if it was turned into an app. Do you have any thoughts on how somebody would get that app created? 
I'm really big into the startup scene, and The Lean Startup, and stuff. I studied it when it's really trending in 2009-2010. I always have been in that scene. But I don't know anything about development stuff or anything like that, very little. I could have a conversation but I just don't know. That's why I'm not in the software space. I have a lot of ideas for different software and apps that would be great. But I've no idea how to get them made.
I'm challenged if you go and find a developer, and you don't really know what's the best technology for this, what are the best ways to go about this, I'm a little bit reluctant myself to do it because I don't really know. But if I ever met somebody who is a developer type and they needed a really good startup idea, I definitely have some thoughts there, but I'm not into that.
Okay. Now you mentioned The Lean Startup, which's a very popular book, who wrote that? I forget his name. 
Eric Ries, thank you. The Lean Startup, tell our listener what a Lean Startup means, and why they should care about that, how they could make their organization leaner. 
To me, the way I see it is whenever somebody wants to start a business is, I'm really big on the idea of a minimal viable product. What's the least you could do to test that this is a good idea? Let's take the example of what we were just talking about, creating an app that would find you standout content. If I want to start something like that, I guess what I would first start doing is I want to build a one-page landing page. Just build the site as if I am selling the software, and then I would have a sign-up button that maybe says, start a 7-day free trial, no credit card required. Then maybe I would start promoting that. I would first see if anybody would even sign up for a free trial. After they sign up for the free trial, thanks for signing up for the free trial, our software's not ready yet but will notify you when it is. That would be like what you consider a minimum viable product is. 
Let's say, you go out and you do build the whole software. Even if we just built screenshots of what it could look like, that would be nice. But if you want to actually program it, you spend all this money, and then you run it. But you don't know the marketing, people didn't really want it or whatever it was. The other stage of that is to actually charge the money or to pretend you're charging the money, and be like, "Here it is. It's $100 a month. Do you want it?" See if anybody even tries to sign up for it. That's kind of what they call the minimum viable product. I think that's the first stage. 
I'm really big on the idea of a minimal viable product.
The other part is, I can't really recite every part of it. There are so many different lessons and methodologies within it that are in the back of my mind, but I don't know what the whole five or six-step system is. But the other part is like being willing to adapt or pivot. Let's say you build software like that and you find people are really only using it for some other solution, and that's the main thing. That you might want to change the whole model, it's like, "Okay, this is actually a tool for this instead of for all these other features."
I just think, if anyone is starting a business, the Lean Startup is really like, if you want to be an entrepreneur, don't go and get an MBA. Don't go and study business at school. Study the Lean Startup methodology. That's how you start a business. That's a big misconception. Whenever I hear someone say, "I want to be an entrepreneur. I'm going to go get an MBA." I'm like, "Do you even know what you're going to learn in MBA? That has nothing to do with entrepreneurship." That's basically all I can share with that. 
How did you apply Lean methodologies in your business in order to grow, pivot, to do things more cost-effectively?
When it comes down to when I was doing Internet Masterminds, I had validated that business for 10 years because I was running the events for so long. It was very validated in that sort of way. When we were first selling the chapters, the first thing I did was a cold email outreach on LinkedIn. I hired somebody full-time to message people. Basically, we're trying to find people like me. I was trying to find a digital marketer who lived in the city that we're targeting, that was looking like he built influence in their city, and had built a community around them, that sort of thing.  
They would just message people and then we have this whole outreach. I don't want to call it a script, I call it conversational marketing. It was really funny because I started doing it myself and I was just like, what's the bare minimum I could do to try to sell a chapter. I want to really hear the objection. If I ran an ad and it didn't convert, I might not know why. I was just reaching out to people saying, "Would you want this?" If they say no, I'd be like, "Would you mind telling me why?" They would tell me. Then I could figure it out.
I don't want to call it a script, I call it conversational marketing.
I started by doing it myself, but it was a funny strategy. It's a little bit of a side thing on this conversational marketing. I was messaging people. I messaged this one guy, and I noticed a lot of broken links and errors. I was researching him before I messaged him. I noticed his profile is outdated. I reached out, and I said, "Hey, the link to your website is broken. I think he didn't have the 'S' on the HTTPS, and he didn't have his SSL set up," probably something like that. Then he was like, "Oh, thanks." He was laughing, and then I was like, "I also found this on your profile." He was like, "Oh, my God, how embarrassing." I'm like, "Yeah," and then I was like, "But that's not the reason I'm reaching out to you." It started there. He's like, "Well, why are you reaching out to me?" I created this dialogue. I was like, "Well, I'm starting this thing, and I like to create an event in Austin, Texas." It was as natural, but it wasn't a gimmick. I was just being myself. 
That ended up being our strategy later on. I hired someone I said, "Go find people and then find an error on their profile. Then just message them and say, 'Your link is broken.'" This is outdated, whatever it was. It was so funny because it always creates a conversation right away. It became very conversational. It was very friendly. Then we would get them to ask us, why were we even telling them that this was outdated.
That's pretty innovative. I haven't seen that approach. 
What's so funny is that everybody has an error on their LinkedIn profile, like a 100%. There's always an issue with someone's profile. Because people don't update it, they don't look at it. I haven't updated my LinkedIn profile for probably a couple of years now. 
I like this concept of conversational marketing. Even going back, if you want to start a business, just like DM-ing people, messaging people. You message them on Facebook. For me, I use a lot of Facebook groups, talking about different software and tools. If I see someone talking about something and they're intelligent about it or I think I could help them, I'll just reach out and I'll leave them a comment on the post. I'm like, hey, I just sent you a DM, and then just created a dialogue. Let's chat on the phone, and see how things go. 
Don't ask questions. Make statements. Make them ask you the questions because that means they're interested.
Click To Tweet
On LinkedIn you can just go directly, start the conversation up, and then, "by the way, I want to offer you something" or whatever. If you're using Instagram, you could do that, just DM people on Instagram. I found the response rate on Instagram is not as high. This idea of just kind of reaching out. I also like Twitter, it's like a big networking party, and you can just approach anybody. That's what's great about Twitter. It's very open to networking, but a lot of people are not active on Twitter.  A lot of tech people are on Twitter, but most people are not very active on Twitter. DMs on Twitter are horrible. 
The idea of Twitter emulating a big networking party, especially now with like COVID stuff is that reaching out and networking with people online, it's just like, "Hey, what's up?" You can just approach them. It's like a cold approach. It's like, "Hey, how are you?" Just getting into something and figuring out how to get their attention to get that first response. 
It's interesting, though because I think that people get it wrong all the time in terms of doing that cold approach on social networks like LinkedIn. I get these really terrible immediate auto-responses as soon as I grant somebody to be in my network. They send me a pretty innocent-looking connection request. I grant it, and then five minutes later or less, I get this big spiel, like "Hey, I wanted to pay you money for posting guest posts on your blog" or "I want to sell you SEO out of some whatever country." It's annoying. I can't imagine that it works. I would get you kicked off of the platform because so many people would complain.
Do you know the story of how LinkedIn had a lawsuit about this whole idea of doing automated emailing through LinkedIn?
No.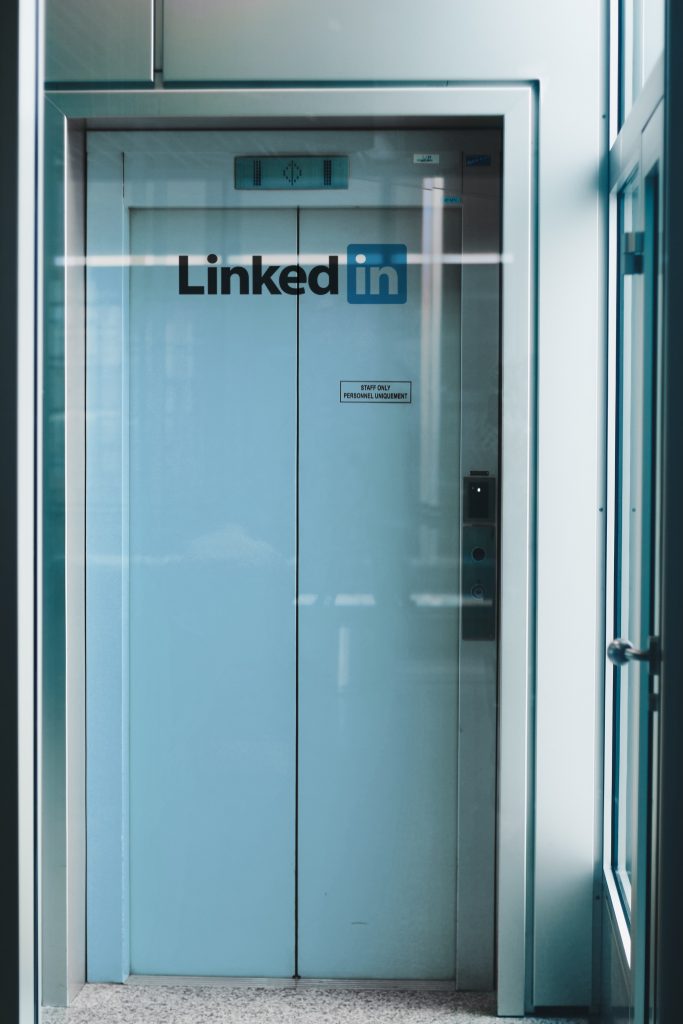 You know how there's all these software's, especially in the last year, more have come out because of this past lawsuit. What happened was LinkedIn was trying to—I don't know if it's like a lawsuit or what the story was—but LinkedIn was trying to prevent third-party apps from building a tool that would automatically email people on LinkedIn. 
Right. Doing the LinkedIn InMails and stuff? 
They lost the case. Even though LinkedIn doesn't like it, these tools are allowed to do this. You're allowed to message people on LinkedIn. I forget the case as to why but this a few years ago. That's why now, so many people do it. I've seen people use InMail as if it's their newsletter. They're just emailing me like every week or two weeks. The way they're written it is as if it's like in my email inbox. That style of direct response writing. I was just looking at it like that's interesting that this girl is doing this or whatever it was right. I didn't hate her for it. I thought it was interesting. She's doing her hustle. It's okay. 
There were other companies, too, I saw that had so many bot accounts because all the profile pictures, all kind of look the same. They're selling a website service, but I was approached by so many of them, like three or four of them. I was like, where are they getting me from? Why am I keep getting hit up. When you're getting approached by so many of them, it's so automated. The first one I was interested in, but then I got three or four more times. I was like, now I don't feel special anymore. I think you're fake. 
I don't use a bot. I'm just like targeting somebody very specific. When I was looking for a chapter leader, I was really looking for a really authentic person. I would not really look at their profile. It was funny. The first thing I figure out—I think it's inappropriate to say—but I can look at somebody's picture and tell if they were smart or not. It's very bad, but that was my first thing. I'm just scrolling and just look at their face, and I will be like, that looks like an honest face, or that looks like a smart person. Then I would look at their profile. I would go and Google them, I would see their whole social media presence.
I was trying to figure out, is this somebody who, if they were the chapter leader, people would want to go and be with them. A lot of people would come to Internet Masterminds because they thought I was cool, in a sense. That's one of those very manually approaching it. I had a really really good response rate. Everybody who I talked to, that I wanted to be a chapter leader, became a chapter leader and was doing really well. It was only $100 a month for this chapter. It wasn't a big sale. They were big in a big commitment to like host events.
The first thing was looking at their picture and be like, do I want to work with this person or whatever. Then looking at the profile and then creating that conversation. A really good opening line to get someone to give you that first response is, "Do you know what I really liked about your profile." I don't even put a question mark at the end. I soften the question by not even using a question mark. I say in the least amount of words, I was like, "You know what I really like about your profile. I always want to know, what'd you like." I look at that profile and give them a real honest answer, whatever it was. That came from my dating game and online apps, the same sort of idea. 
I don't use a bot. I target somebody very specific.
I figured when you were talking about the term "cold approach" that, yes, you knew a bit about pick-up.
Yes, that cold approach came from that. But the other one, too, is to have cues. If that conversation dies off, it's almost one of the best things that can happen because then you just respond with, "Still interested?" or "Are you still with me?" or "You still there?" Then when they respond to that, they're like, "Yes, I am in the conversation." If they do respond, they are still interested. They might say, no, and then you're like, "Okay, and then it's done." Or they'd be like, "Yes, tell me more. Let's get a call," whatever it is. You're getting a yes or no. I found that that's a really good way to close it. 
In this kind of idea of doing this cold email outreach, instead of saying, "Here's my service, are you interested? Let's schedule a call." If you think about marketing or like this conversational marketing, like dating. If you were to message a girl and be like, "I'm a very great person, and you will really like me, and you can go here book a date with me right now." That would just be weird. It would not be attractive. If you think about it in that way, that's what people are doing, but of course, you message enough girls, or you message enough people; eventually, someone's gonna say yes.
If you're using a bot and you message 1000 people, you're going to get someone who's like, 'You know what, you are really sexy. I will book that date. I'll go for it." If instead, you're going for the quality, you just really engage in a real conversation, and then eventually, "Okay, we have a business connection here. I think that we should jump on a phone, and see how we can work together." That's like you're closing every sale. I never might say, I don't ever have weird sales tactics, or reverse psychology, or anything like that. It just doesn't make sense for us to work together. "Okay, great, here's what I have in mind," and that's it.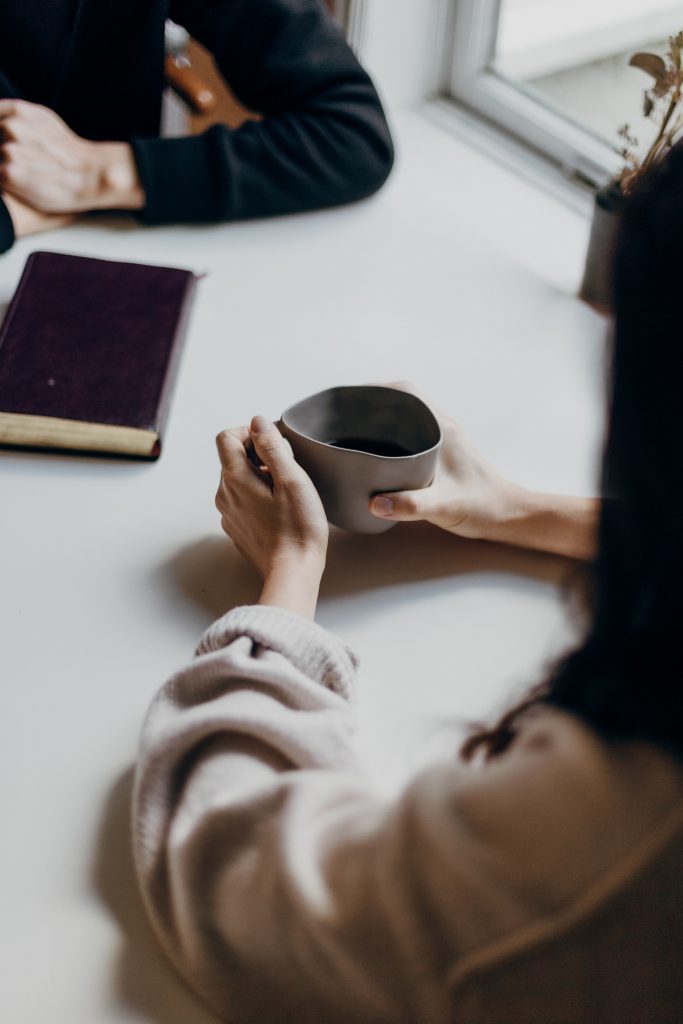 That's great. That reminds me of something I learned from Neil Strauss years ago. I think he called it Cat-String Theory, where you don't want to give the whole spiel all at once. You want to have enough open loops that they feel like I got to keep talking. I got to learn what the end of the story was. Sometimes you don't even ever close some of those open loops. Some of you close at different times and so forth. You can just keep playing with them in the conversation like it's a cat that you're yanking the string and then keeping them occupied.
I learned this from a female friend who used to give me dating advice back in the day. By the way, I'm saying this because this idea of conversational marketing in business is the same as dating. If you really put into perspective what you're saying to somebody and think about it in dating, you could really change your mindset around this. What she was telling me was, don't ask questions, make statements. If they ask you a question, they're interested. They don't ask you a question, they're not interested. 
When I first start a conversation, I don't want to ask questions. I want them to ask me questions. Even when I do ask questions because it's like text, I don't even use question marks, just to soften the question that I'm trying to not ask a question. I don't want to use the question mark, that sort of thing. It just makes it less. It's like a power dynamic, whoever asks the most questions or whoever's getting asked the most questions, has the power of a conversation, in a sense. The objective is, yes, to get them to ask you. You got to get them to ask you, "Can we get on a call?" That's kind of the goal of it. 
Another thing to see in terms of power dynamic is if you're looking at a message exchange whether it's DMs or text messages, the person who is giving the longer replies is the one who's in a less powerful position. 
Yes, exactly. You want a match. If they write two lines, you write two lines, and so on. But you also don't want to do what's called, in the acting world, blocking, where you give a response but there's nothing for them to respond back to. There's another term, the PR world would call it, Reader's Response Theory. It's like if you can't predict what they're going to say or engage with if you had a story you're putting out in the media, or you're putting out in a social media post, if you can't predict how people are going to comment or react, they're probably not going to comment to react.
This idea of conversational marketing is the same as dating.
If you give a response and you can't think about what they would say in this response, you just get like a one-word thing, and the conversation could die right there. You've got to make sure you give them a really easy thing for them to respond back to keep it going. Honestly, talking about this stuff is weird because, for me, it's just like, I'm just having a conversation. I'm not playing a game. There are only a few little cues that I'll do—the "Still interested? You're still with me?" that sort of thing, "Do you know what I like about your profile?" point to get the mistakes—just to start that conversation, but besides that, I'm just talking to somebody. I'm getting to know somebody, and I'm not trying to close them. I'm trying to figure out whether or not I want to work with them in a way. That's kind of my feeling of having those conversations. 
Right. You're not doing it with malicious intent or not being disingenuous, but you are using techniques that help keep the conversation going, and pique people's interest, and help them, invite them to be the ones asking you questions. It's clever.
It's like you want to emulate the real world online. If we're at an event and I was talking to you, and I wasn't making eye contact with you. I wasn't smiling. I wasn't going "Uh-hmm," nodding my head, you wouldn't know that I'm engaged. But if I'm instead just kind of like off and at a distance, I'm not really engaging with you. You're not going to be engaging in the conversation either. We're like texting. That's the language that we're using. What are those cues to let somebody know that I'm interested in you? That's kind of what we're looking for. It's a little bit of an art. I don't know how well it can be taught or whatever. Some people are just not good with texting.
If you just put into that perspective of dating. Stop doing the, "I'm great and you should schedule a date." That's what people are messaging on LinkedIn. They just talk about, "This is how great I am. I don't care about you. If you have money, that's cool, because I want your money. I want something from you. I am great, and you should give it to me. Now schedule the call." Those are what people are sending.  
Make sure you give them a really easy thing for them to respond back to keep it going.
They're terrible. It's like a wall of text that suddenly comes in after I grant the connection request. 
Exactly. Stop doing that.
Alright. We're out of time here. If folks wanted to check out your courses or potentially work with you, engage your agency, do a project with you, where should we send them to?
If somebody wants to engage and possibly work together, I would say either send me a DM on Instagram. I'm just @mattastifan. Tell me what you like about my profile. I can just imagine getting all these messages saying, "Do you know what I like on your profile." My website is mattastifan.com. There's a place there if you want to book a call. Because I'm in this realm of trying to create a lot of content for Web Friendly if you're somebody who's a digital marketer and want to get some exposure on search results, and you want to write a good article, you don't have your own blog, you want to kind of put it somewhere else. I'm looking for people who want to create content for the site, and then I put in my effort to actually rank it on those keywords that you want to rank for. 
Even if you are already ranking on that keyword and you want another listing on that keyword, I could do it for you. If you're into putting together really good quality content around creating a really good resource, around like a strategy or technique of starting or growing an online business, I'm looking for people like that, that want to work together and create content for webfriendly.com. You write the content and then I do all our marketing promotion, all the SEO for that sort of thing. That's what I've been really looking for right now. 
Awesome. A little tip here that I think will be helpful, not just for you, Matt, in this process of getting these writers to contribute to webfriendly.com, but also for our listener who might want to publish on other sites, whether it's Web Friendly, or somewhere else maybe medium.com, or whatever else, there's a strategy called the evil twin, that I think is really clever. I learned about this from Andy Crestodina years ago. 
It's very simple. You write a piece of content to publish on your blog, let's say it's "The 10 best practices in content marketing." You flip it and come up with the opposite of that, like "The 10 biggest mistakes in content marketing," or "All successful content marketers do these five things," or "The five worst content marketers and what they've done in order to destroy their content marketing." It's just the same content piece but flipped. It's based on the same research. You just have to kind of rewrite it, paraphrase it rather than starting from scratch. If you invite people to submit either a completely new piece of content to Web Friendly or an evil twin that they don't have to start completely from scratch, it has to sound completely different but it's based on the same research on something they've already written, that might be more appealing for them to say yes to. 
Very interesting. I like that idea. 
There you go. 
The other side, too, is that we could actually put something in there. It's like a lead generation for them. Once I ranked it, we had something there and I was like, "Go on, schedule a consultation with this person." I think that also creates a benefit. I've been trying to figure out what makes it really worth it for someone to write on another person's blog. What it'll do, guest articles and so on, other people's sites. I'm just looking at what really makes it incentive. I love that idea.
Well, thank you, Matt.
Thank you.
Mattastifan.com, and if you listener wants to work with him, send him a DM on Instagram, and he'll get back to you. Thank you, Matt. 
Cold approach me on Instagram.
Thank you and we'll catch you on the next episode of Marketing Speak. I'm your host, Stephan Spencer, signing off.
Important Links
Your Checklist of Actions to Take
Find communities online and offline that can help me learn and grow. eLearning is a great way to improve my skills even while on the go.

Be serious about establishing working systems and workflows. When a team is highly aware of the steps and has a clear goal in mind, there is more room for productivity.

Run events that promote learning and networking. Gather like-minded people in a fun and interactive way so everyone can have a memorable takeaway at the end of the program.

Slowly pick things up after COVID. 2020 was a challenging year for business owners to keep operations alive and running. Now that the world is gradually gaining momentum and is starting to move forward, it's also time to revisit my strategies.

Create content that scales. Plan ahead and vigorously when it comes to what I publish about my business online. It should be relevant, valuable, and share-worthy to my audience.

Find the right people to fill the most critical roles. It's more about finding the 'who' than finding the 'how.'

Utilize apps that help the business achieve its goals more efficiently. There are tools for automation, analytics, bookkeeping, promotion, content creation, etc.

Keep promoting what I do. Share as much as I can in the hopes that it can shed light, guidance, and knowledge to others.

Get a clear context of what people are searching for. Be familiar with my target audience's internet behavior to be more aware of how to better cater to them.

Visit Matt Astifan's and Web Friendly's websites to learn more about marketing, content creation, automation, and how to do more that can keep my business running on autopilot.
About Matt Astifan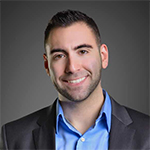 Matt Astifan is a digital marketer based in Vancouver, Canada. His agency, Matt Astifan Digital specializes in creating marketing automations and workflows for content creators
Back in 2009, he started a Meetup, Internet Masterminds, which bloomed into a global community with over 14,000 members, producing live events in cities around with a BHAG (Big Hairy Audacious Goal) to expand into every country of Africa.
Today, he's focused on growing his media company webfriendly.com which documents resources, tips, and strategies for starting and growing your business online.