If you're looking to grow your business through podcasting, you're in for a treat! Today we have Sachit Gupta joining us. Sachit is a top podcaster and business consultant who helps podcasters, creators, brands and businesses build, grow and scale online platforms to millions. Over the last ten years, he's helped 100 creators generate millions in revenue and millions of subscribers, built multiple top-ranked podcasts, and been behind the scenes for multiple #1 New York Times Bestsellers.
He's worked with clients like Rohit Sharma (Captain of the Indian cricket team), Tim Ferriss, and Seth Godin's altMBA to build podcasts, make money, and grow and scale their audience. He's also helped over 30 brands, including Toptal, HostGator and ActiveCampaign, create win-win partnerships with podcasters and creators.
Sachit hosts the Conscious Creators Show, which became the #25 ranked US podcast within 30 days of launch. He trains podcasters and creators at CreatorsMBA.com.
And now, on with the show!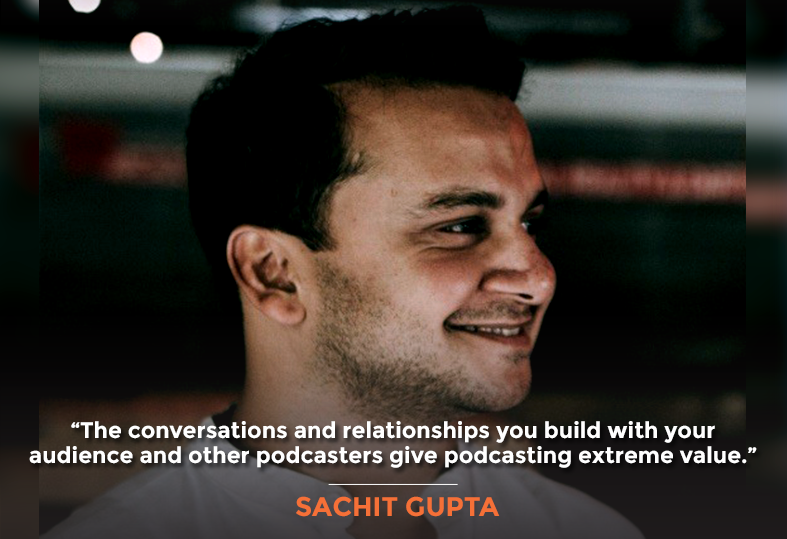 In This Episode
Sachit, it's so great to have you on the show.
Stephan, thank you for having me. After that introduction, I think we're done.
Everybody's certainly impressed by now. We got to get the story behind the story.
Now we have to match that. Also, I want to thank our friend, James, who introduced us initially.
Yeah, he's awesome and a past guest on the show. If we were to look behind the curtain, what kind of Wizard of Oz thing do you have going on there? Do you have hundreds of folks in the Philippines working on all this podcast stuff you're doing?
Are you a one-person band who comes in and gives all the answers to the questions of life and the meaning of the universe, and then you leave? Could you give us a sense of how you work? What happens behind the scenes when you do all this amazing stuff with your clients?
Yeah, it's so interesting. I'd spend the first decade of my career as an independent consultant, working with Andrew Warner, Tim Ferriss, etc. I never really had more than five clients. There's a great book, The E-Myth Revisited, where he talks about whether you want to be a craftsman or a business owner.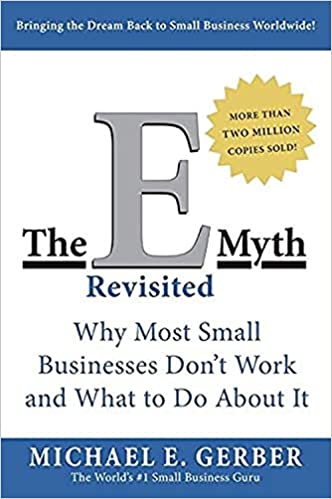 By the way, Michael Gerber was a guest on this podcast.
I'm not surprised. For so long, I tried to build a business. But what I wanted to be was a craftsman. It was me with a small team of contractors. Over the last few years, I realized the opportunity and what you can create with a team and scale.
We've started building a small team. We have a team in India for production. At this point, how do we scale what we've been doing that we've perfected over the last decade and more?
Awesome. What would it be if we hear your origin story, like the superhero origin story? What humble beginnings did you come from?
It's funny. I'll start right out of college around ten years ago, which was the dark period. I worked at General Electric and did Corporate America. After one year, I was like, "This is not for me," so I quit my job.
I moved to San Francisco and said, "I'm going to start marketing and consulting." Looking back, I didn't know what I was doing. But I started emailing all of these companies and offering to work with them for free in exchange for experience, and then I would get started.
One of those people was Andrew Warner at Mixergy. He saw my email, and he replied. That started a relationship doing many different things for him until I settled on audience growth and sponsorships. It became my entry into podcasting.
A few years down the line, it was really interesting because as we all started, I was working with all kinds of companies. I was working with a podcaster at a ball-bearing company in Dubai. I was launching a music video and a marketing for an energy drink in India and all these different things until I decided, "Okay, I'm going to just focus on podcasters."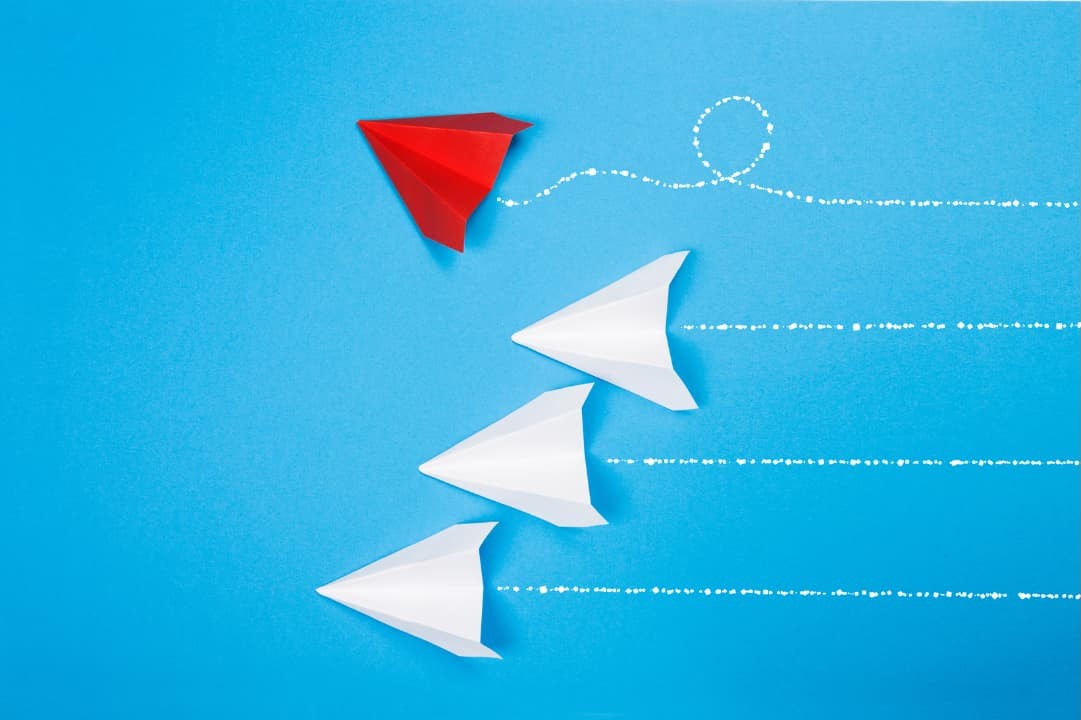 I still remember writing in my journal. I want to work with Tim Ferriss because he is at the top. A month later, some dots connected in the universe. I got an email from someone on his team asking if I would be interested because Tim was potentially looking for someone to be his right-hand man.
It's fascinating how that ended up happening, which led to working with Tim, which then led to working with the set, and beyond that, starting my own podcast. I'll let you pull whichever thread you want to pull on.
Okay. I want to hear more about the Tim Ferriss story. How did you get a reach out from their team instead of you trying to pitch them?
Everyone's trying to reach influencers, especially in this world. Everyone's trying to get famous people like, "Can I be on your podcast?"
One of the things I realized early on was this concept that I called trusting the generals. I learned from working with Andrew that when someone is in that position, they're getting so much inbound that they don't have time to filter. I still remember we would sometimes work at this winery in California, and he was doing email. He started doing emails at 350+ emails in his inbox.
"It takes a lifetime to build a reputation and five minutes to ruin it." – Warren Buffett.
He did emails for an hour. In the end, there were more emails in his inbox than what he started with. I said, "Oh, that is not how to separate." I realized that all those people have people they trust and turn to for advice.
Back when I was in college, author Charlie Hoehn wrote a book called Recession Proof Graduate. He talked about how he used free work to work with Ramit Sethi, Tim Ferriss, and others.
I emailed him and asked, "Charlie, what is this?" I didn't even know you could get these jobs. I just started a conversation and said, "Hey, Charlie, I'm pitching Andrew. I just kept him updated."
Tim went to him at some point, asking if he knew someone else who would be like him and could work with him. Charlie recommended three names. I was one of those. That led to an email from Tim Ferriss' team.
It's very funny that you mentioned Charlie Hoehn. There are no coincidences. I believe that with every fiber of my being. I was interviewing on Get Yourself Optimized Wendy Paquette, who was a referral from Charlie. He's like, "You got to have Wendy on your podcast." 
Charlie is a dot connected behind the scenes.
Isn't that funny that the one person that he referred to is somebody I just interviewed today?
Charlie's books, especially in my early career, are among my top five influences, probably even my top three. I built my career on the template he created working with Tim and Ramit.
Yeah, and you're referring to Ramit Sethi. Give them a little background on Ramit, and I Will Teach You To Be Rich, assuming that our listener doesn't know who he is. They're unfamiliar with all these different influencers you're name-dropping, except perhaps Tim Ferriss.
Ramit is a personal finance blogger. He's probably been writing for over 20 years. He just launched his show on Netflix. Again, I found his book in college. That led me to find Tim Ferriss and got me into this world.
He writes about personal finance. Charlie worked with them, and then he ended up writing. For people to have context, this book called Play It Away was about introducing things into your life to battle anxiety.
Ten years ago, this world was really small with personal brands. I don't think there was even any job. You didn't even know that you could get jobs for these people. It's been interesting to see how that's blossomed, how so many people have grown and built their platforms, and how it's become more formalized.
What would be one of the most important bits of wisdom you got from any of these guys' books, interactions with them, or hearing them speak on stage? What's something that pops into your mind as this wisdom has been life-changing, business-changing, and destiny-changing for me?
Wherever you get to, there's always a different level of how the best people keep pushing themselves toward success.
I'll give you one for each of the three people I mentioned. I learned the visceral importance of having a reputation with Andrew. Mixergy is an entrepreneurship podcast. At that point, it was considered a rite of passage for Silicon Valley tech CEOs to be interviewed by him.
I remember one time, he was doing an interview. He had revenue requirements. Andrew said, "I don't know if your revenue is enough." The interviewee goes, "What do you want to see, tax returns or PayPal? I'm ready to show you everything to prove this." That showed me the importance of having a reputation and how important it is to be protected.
There's a great quote from Warren Buffett. "It takes a lifetime to build a reputation and five minutes to ruin it." That was a huge lesson from working with Andrew early on in my career. 
From Tim, I learned what ambition was. I remember we met in 2015 when I started working with him. At that time, he was still considered as one of the top podcasters, if not the top business podcast. In our first meeting, I asked him what the goals were. He said, "We want 10x for everything." That led to doing advertising for him, helping him build his email list, and being involved in the launch of both Tools of Titans and Tribe of Mentors.
It was just learning that wherever you get to, there's always a different level and how the best people keep pushing themselves toward that. Working with Tim led to working with Seth.
This was fun because I came to the US from India in 2006. I learned marketing by reading Seth's blog early on. I've read his blog for years, so he was in my brain.
Sometimes you feel like the person's not going to match their expectations or your expectation of what they are. He is completely like his blog. I remember the first time I went to work at his office. He goes, "Sachit, are you staying for lunch?" I was like, "Yes." And he made us lunch. That personality that I knew from the blog was completely the same offline.
Authenticity is important because otherwise, you create a character you don't want to be.
As this world has grown, you see many people online, but when you meet them, they're completely different. It's almost like influencers have become actors. It showed me the importance of authenticity and staying true to who you are because otherwise, you end up creating a character you don't even want to be.
Yeah, authenticity is the cornerstone. If you were to encapsulate some of the best tips, frameworks, and strategies for a marketer who has a podcast or is planning to start a podcast, what would those growth and monetization techniques be?
That's a great question. Our first attempt to start my podcast was taking different things from different people, cobbling them, and doing interviews. We did paid media and ended up launching the podcast, and it had all these rankings.
It was interesting because I realized, "Oh, okay, I'm great at marketing, and I can get something to the top of their charts, but what makes a great podcast?" The biggest lesson I've learned in this content space, especially podcasting, is that it's easy to bring people, but only if you create great content that people stay. Because otherwise, people are going to shut this off and leave.
That led to a deep dive into studying all the great podcasts and what makes them different. I came to two things. One was this idea of creator content fit. When I looked at many top podcasters with different styles, the common theme was that the way they were doing the show was completely natural to what they would do offline. For example, before Tim started his podcast, he would interview people for his book. Those interviews were just like his podcast. He took that process of research and turned that into his podcast. Then there are podcasts, where there are tools. They're vibing together and interacting. They've been doing that offline for years before they turn to the mic.
Whenever we work with a creator, podcaster, business, or brand, I first look for the core thing they do that's completely true to them. "What is a thing about him that is very unique?" I'm an annoying person who's always curious, asking questions. That's what I do on my show.
And the second thing is a lesson I learned from one of the co-founders of Radiolab. We were interviewing him for that podcast fellowship. I asked him, "What separates the people who are just good from the great?" He gave me a simple yet interesting answer: the greats freely watch the tape.
When you do an interview, what we do is I'll get the transcript. I have a very simple framework called the ABCD framework. What was awesome, boring, confusing, and what do you believe?
I look at the transcript and listen to every podcast I record through that framework. That's the iteration and repetitiveness. It is what makes you keep getting better over time.
That's a great tip. Did you come up with that framework yourself? Did you learn that from another podcaster?
In our careers, we take something from others' experiences, remix them, and make them our own.
99% of the stuff I'm talking about is taken or learned from others and put together in my way. What we do in our careers is take something from here, remix them, and make them our own.
Yeah, we're all standing on the shoulders of giants.
Exactly. In a way, this interview is a homage to all the people I've learned from.
If our listeners may be skeptical, thinking, "Well, I don't know if a podcast is the right thing for me to focus on. Maybe I should be doubling down on my YouTube channel instead." AI will change everything, so I'm just in a place of analysis paralysis or freeze mode. They're in freeze mode because they're terrified of what's coming in the future. What do you tell those who aren't even sure that podcasting is the future or at least part of it?
These articles have been going on yearly for the last ten years, saying podcasting is dead.
Yeah, just like SEO is dead.
Exactly. SEO is dead. Books are dead. My first counter whenever someone says that is, "Do you watch movies and TV shows or listen to music?" They're like, "Yes." I'm like, "Well, are too many movies being made? Are there too many TV shows? Should people stop writing music?" Of course, the answer is no because creativity changes and captures what's happening in the zeitgeist over time.
The thing being created might be the same, but how it's made is different because different stories are being told. In that sense, it's early in podcasting. It's funny, Adobe just came out with a podcasting tool, and it's in beta. One of the biggest companies in the world is now entering the market.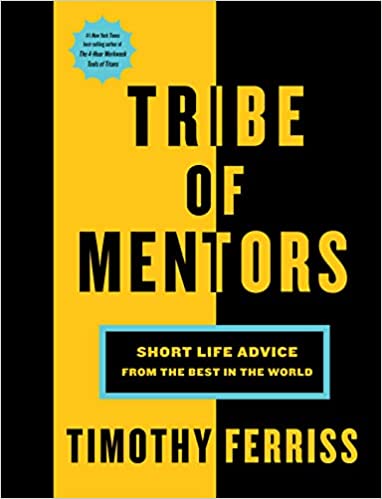 For businesses, it's still early. I'm glad you brought up AI because I've been thinking about this. I'm curious to hear from you about how that's changing SEO because people can create content en masse. But one of the operating pieces I have right now, which is with AI, is to easily create content.
When you go on Twitter, Facebook, or Instagram, I can't tell if something written is actually from the person or AI because AI has improved. As this keeps improving and improving, I also look for more things in a publishing platform: how important is taste.
How many people create something that tastes right? If the taste is important and anyone can publish, the move is there will be this Cambrian explosion of social media content where you don't know what's real. At some point, you're going to stop trusting it.
In that world, we will go back to one-to-one relationships. We're returning to sitting around the campfire, telling stories to people we trust, and making decisions based on that. As you said, Charlie reached out to you with someone's recommendation. Because you trust Charlie, you're like, "Okay, I have to have that person on."
Beyond building an audience and all these different things, podcasting is the best collaboration engine. Think about any person you want to reach, maybe someone in your field you want to learn from, a target customer, or a company where my business will change if I can get them as a client.
Let's say you're writing them a cold email, "Hey, can I pick your brain?" They're getting hundreds of emails over the years that are the same, and they won't respond. Then you're just caught in this en masse of people and trying to stand out, and it's really hard.
In choosing who to guest on your podcast, think about any person you want to reach and where your business will change if you can get them as a client.
Imagine you email them, "Hey, I have this show where I interview the top people in the market. Would you like to come on so that we can feature your story? I'm sure you've had this experience." People say, "How much time do you need?" They will open up their calendar, give you an hour of uninterrupted time to ask them questions and build that relationship.
Beyond just building an audience, if someone wants to enter a new industry, podcasting is the best form of creating that collaboration with those people featuring this story. Then they're much more likely to answer your questions and help or connect you to others.
And start with somebody really big, like shoot for the stars, because if you land that person as one of your early guests, and it's all downhill from there, it's so easy. Not downhill like it gets worse from there, but it all becomes easier. It's like pushing the boulder downhill instead of uphill.
Jay Abraham was one of my first ten guests for this show. Having him on as one of my first guests made it so easy to get other big-name guests because I just named dropped Jay. I didn't have to talk about the stats of the show because they were terrible. It was a new show. We didn't have many listeners at that point.
I got a few more big names because of Jay's name, and then I just rattled off a few big names. Nobody asks me for stats for my show. It's like guests have included Jay Abraham, Seth Godin, Dan Kennedy, and a few names like that. They're like, "Wow. Okay, I'm in."
Thank you for featuring me alongside those names. This is something that I was even talking to James about. At some point, you can use that positioning to become the dot connector in the community. Whatever point you reach, you're still looking for relationships.
You could go, "Hey, Gian sent me to do this together. Let me connect them." When you become that connector within this world, it creates a really powerful dynamic. What you said about starting with a bigger name is so important. I've learned over the last ten years how important positioning is. My recent lesson has been once positioning gets established, it is so hard to shake or dislodge it unless you go do something crazy.
I don't know when you did your first interview with Jay, but you can still talk about it now with me, and I'm like, "Oh, wow, that's amazing." You can mention that three years later and say, "I started my podcast with Jay Abraham." As his influence rises, it reflects more and better on your podcast. It creates that premium positioning that it's very hard to dislodge unless you go and do something crazy.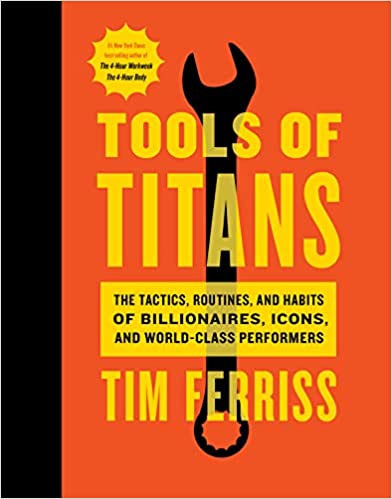 Yeah, that is very true. You mentioned AI. Whatever the generative AI you're using, you can create articles and content that you'd find indistinguishable from human-written content. That's likely true in some cases.
I came across an article on kaspersky.com, a big security antivirus software. It was on how to stop data brokers from selling your personal information. I'm discussing that with a client, and we both think the same thing. A human does not write this. This is a bot. This is an AI.
Just how it reads would sound artificial. Some of the word choices and the article's flow were just some weird things that stuck out. A human didn't write it. We're both confident of that, me and my client.
That's not going to be forever, but that's where we're at right now. If we keep going down this rabbit hole, we will have more AI-generated content that will flood the internet a thousand times. It won't be from humans. It will be auto-generated, so there's no soul in that. There's no real experience.
AI hasn't done brain surgery. It hasn't climbed Mount Kilimanjaro. It hasn't even taught its child how to ride a bike. How can it talk about all these things with such confidence or seeming confidence? It's because it's just selecting word after word and combining it into an article.
You fact-check the sources; some have been made up, and it's boldface lying to you. It's just stating an opinion as if it were fact or giving you the wrong conclusion. All this hullabaloo about AI changing everything, and all the writers getting laid off, then the podcasters will be next because the AI can also speak, text to speech. Who will be left after AI has taken over all of our jobs? I don't know, but I don't see it as that dire and dystopian.
When you're writing content, the values and the synthesis process going inside your brain create the content and understanding you get from it.
I completely agree with you. Let's say you're in high school, and there's a person who has been there and hasn't graduated for five years. It's like the overconfident dude who tells you everything about the world as if he knows everything. Then you get out, and you're like, all of those were lies, and he was making it up.
Yes, there's value in the content that it creates. But I argue the same as in podcasting, where the value is in the conversation and relationship you're building. When you're writing content, the values and the synthesis process that's going inside your brain create the content and understanding that you get from it. Yes, you build an audience, but you also understand something.
With AI, you're not doing that. You don't understand the topic that you're talking about. I'll give you a great example of this. I had a conversation with a friend a few weeks ago, and I was showing her ChatGPT. She was dismissive. She said, "This isn't a big thing." I was like, "No, people are using it."
Later on, she messages, "People on our marketing team were giving this presentation in our company, and I started asking them questions. They had no idea because they made the entire presentation with AI and ChatGPT, so there was no actual synthesis of what they were presenting. They were talking about."
The mental model I've had for AI is it's like going from having a farm, and you have a bunch of people working on the farm to harvest it, to having a tractor or some equipment that helps you do it. AI is a tool that can help you with research and all of these different things. But yes, as you said, it's not at a point where it can have a human soul. It will probably get there.
Yeah. What would be a use case for AI that you think is a no-brainer for a podcaster?
I'll give you an example. We're looking at developing podcasts around AI. We're pitching a brand that shall remain nameless right now. What I did was created a pitch for them. We use ChatGPT to write the pitch in different ways. "Can you write it in this person's style? Can you make it more fun on video?" It's this tool that can help you rewrite stuff.
The other thing we did was it's great as the first past research tool. For this podcast, we came up with the idea that there should be all these different topics, personas, and levels. It's like this network that we're designing.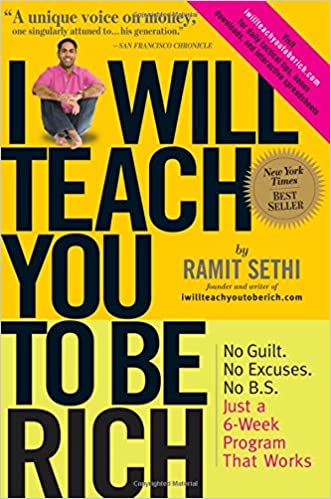 I went to ChatGPT and said, "Hey, we're building a podcast on this topic in this niche. It's for these personas. Can you develop topic ideas that match these personas at these different levels?" We created this personal table, topic ideas, and beginner, intermediate, and advanced levels.
You can say, "Hey, this one's good. Can you expand on this? Can you help create a script for it? I'm interviewing an expert on this topic. Can you give me ideas of questions to ask from the perspective of someone who's advanced in this field? Can you give me nonintuitive questions to ask this person?" It becomes this research tool that's a magnifier to the question, the creativity, and curiosity you already have, but you have to know how to feed it that inputs to it.
When we start designing a new show, it is incredible for the preliminary research that we can do. Then we can hand it off to clients and say, "Hey, here's a hundred ideas. Now tell us what you think about them." That work that may take a week or a few weeks cannot be done in a few days or hours.
Okay. What would be an example of something that doesn't have to be for clients if you don't want to share? Privileged information could be something that you got out of. You figured out the right prompt and got valuable insight from ChatGPT or Bard. What would be an insight?
At least in the way I've used it, AI is at the point of wisdom. It's more at the point of knowledge. It's giving you ideas that you can then build on, but it's not giving you the synthesis of, "Oh, this is the big insider. This is the big wisdom." At least I haven't used it at that point. Did you find that with ChatGPT?
AI gives you ideas that you can then build on, but it's not giving you the synthesis of great wisdom.
I'm working on a children's book, and I did ask it for different ideas for story arcs and stuff. There are some interesting ideas that I got. I'm not going to use material from ChatGPT, but it gave me some ways of thinking about twists in the story that I hadn't thought of. That was interesting.
I've used it to write intros for podcast episodes. I used 30% of what it wrote, a few paragraphs, but heavily edited. It was helpful for that episode. I can't say that ChatGPT is something that I'm constantly using, but I've been playing with it. There are definitely some opportunities to spark ideas, strategies, tactics, and things that would come out of it.
Just like you, maybe go on to LinkedIn and scroll through your feed. As you interact with a lot of content about AI search, or SEO, then you get some great ideas from what you see in the newsfeed. That's not that dissimilar. You're just using a different tool and giving it different input, starting information.
All the stuff you interacted with in the past is the likes, the comments and all that gets fed into the social media algorithms. ChatGPT relies on how you formulate the prompt and where you're at in that conversation with the bot on the quality of what it will come up with.
You hit the nail on the head. Starting a new thing allows you to go from a blank page to almost like a red pen, where you're editing and improving what has already been created. Instead of spending five hours with a black pen, coming up with initial ideas, and then going to the editing mode. Let's make that switch much faster.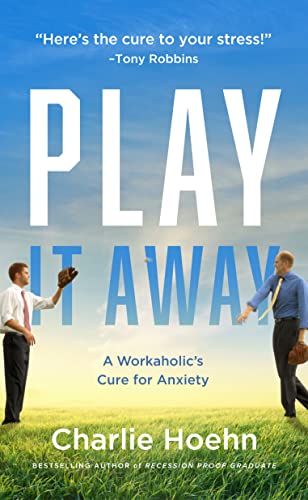 Maybe, but I still don't want to over-rely on it. I see it as a dangerous crutch if you're not tapped into your intuition for the ideas, for the podcast questions to ask, for the book titles to come up with, the storylines for these books, and all the stuff that normally would be done using your mind and your connection to the Creator, to the universal Google. Now you rely heavily on AI to produce all these ideas, headlines, outlines, and everything.
It's a dumbing down of society then that will ensue. Even though AI is going to get smarter and smarter, humanity will get stupider and lazier. It's like, "How we can't even add numbers together unless we have a calculator? Where we used to be able to do it?"
At least I could do math in my head much better when I wasn't reliant on a calculator. "What's the world going to be like with AI?" Everybody's reliant on that as much as a calculator for doing simple math.
At this point, at least, it's still a tool. It's up to us how we use that tool. That's ways down the line until it gets to AGI and all that stuff.
Not that far down. The Future Is Faster Than You Think. That's the title of Peter Diamandis' book. Anyway, let's go back to the podcast tactics and strategies that our listener can immediately benefit from in terms of audience growth and monetizing. What are some things that they can start implementing pretty quickly?
For example, should they put their ads into their podcast episodes? If so, do they put it at the beginning, somewhere mid-roll, or at the end? Do they co-promote some colleagues' shows and vice versa? Do they do podcast swaps, where I'll be a guest on your show, and you'd be a guest on mine? What are some things you recommend as quick hit, obvious, easy next steps for our podcast listener?
If you have a podcast and you want to find those listeners, the best place to see them is where they're already listening to the podcast. Speaking a lot of networks and other podcasts that have grown tremendously, one of the best ways people are growing is by doing cross-promotion and swaps.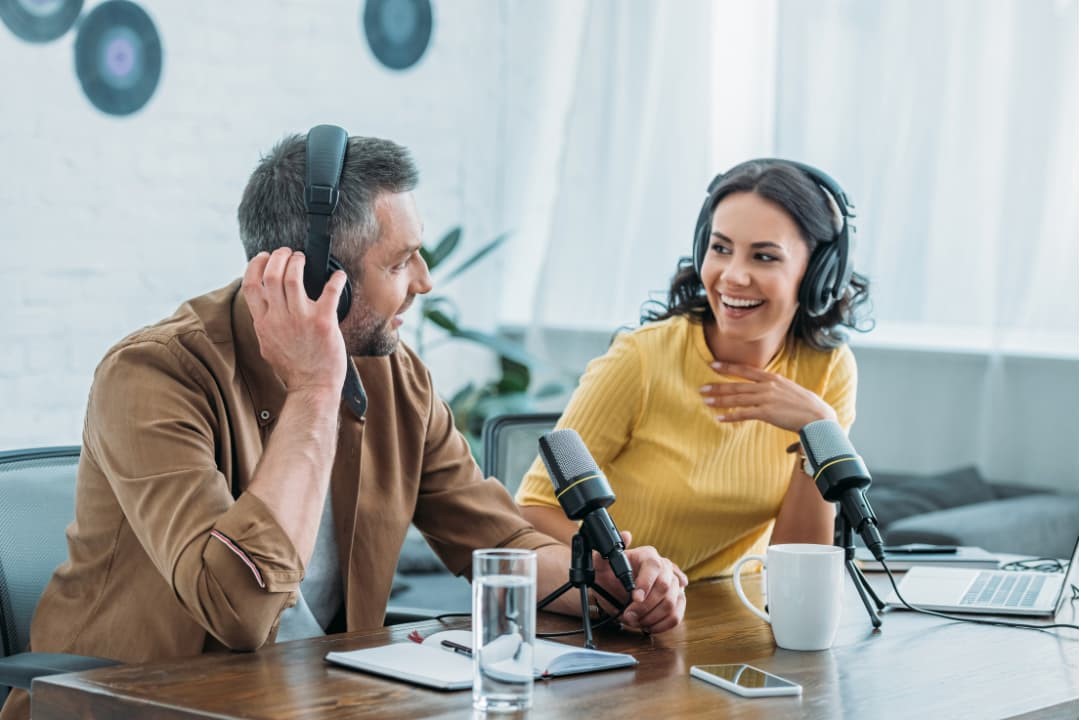 We've experimented with paid media and a few different things. One interesting thing I've seen is that besides a few outliers like Andrew Huberman, he launched in January 2021 and has skyrocketed. Podcast growth is usually really slow. Many people will tell you it's one of the hardest mediums to grow.
One of the things I found is the best podcasters that grow. They don't focus on growth and tactics that much. They really focus on the content and finding that uniqueness, that the creator's content fits, and why they're unique in bringing it.
Another thing that we've started recently noticing is the shows that get the mass audience to play this dichotomy of creating mass content but with a very specific take or something unique to the person. For example, how do you make money using these seven X-market strategies? This is how you can save taxes.
Andrew Huberman is a great example, where two of his most popular topics are drinking and smoking, how to stop it, and its effects. It has a mass appeal. But if you look at who's got that combination in Stanford, neuroscience, and ability to teach in a really interesting way, he's one of the unique people who can do that. He's taken this mass topic but applied his unique lens whenever those two things fit together when things are ready for scale.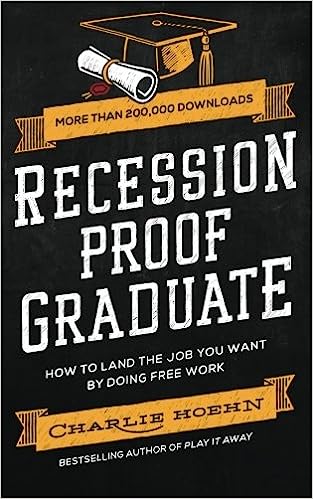 Yeah, interesting. What about paid media? How does that fit into a strategy for a podcast host? Typically, they're not making a big pile of money. They're not Joe Rogan, so they're probably not covering their costs. It's just a marketing expense, not a profit center. That would be my guess.
If that's the case, investing in paid media to drive folks to become podcast listeners versus to become a white paper downloader because they can easily follow that buyer's journey to the white paper downloader and say, "Oh, yeah, that's going to turn into a sale much more quickly or effectively than a podcast listener, so I'm not spending any paid media money on getting podcast listeners that's all on getting white paper downloads or webinar signups."
I rarely see in news feeds or just in search results paid ads that are for podcasts, but I'm unusual. I don't think so, but it's a hard nut to crack.
Again, you hit the nail on the head. We can work with someone to use paid media to grow a podcast in three situations. The first one is they always would have a certain audience, and they're making money from sponsorships. They are taking that money to grow their audience because if they grow their audience, they can go back to the sponsor and ask for more.
It creates this worker circle, where you get money from ads and grow your audience. You get more from ads, grow your audience, and create this. The second is when they've already established this connection to revenue. Whether you're selling coaching, SaaS software, or something else, podcasts are among the best middle-of-the-funnel tools.
For example, let's say you make a call with someone and then have another call in a week. If you send them your podcast or a few episodes to listen to when they're washing their dishes and going out on a walk, you're in their ears. It's creating this parasocial relationship, where they are expanding way more time with you than anyone else.
Authenticity is hard to fake, so ensure you select podcast topics that matter to you. The audience can easily detect disinterest or lack of knowledge.
Click To Tweet
Let's say you have an hour-long podcast. If someone listens to three episodes weekly, they've spent three hours with you. If you think about it, that might be more time than they're spending with their actual friends. It creates that relationship.
When people have created this direction of, "I'm sending these things, and it's leading to revenue," they feel more comfortable investing in growth because they know it makes revenue. I think the third thing is, and very few people have this where someone is just trying to build something great and build a great show, or they have money already, or they're monetizing in a different way, where they want to reach a bigger audience.
In that case, there's no direct tie to revenue. They're purely spending to grow their audience. When we launch a show, we sometimes try to get the show's rank because it creates social proof you can use to get bigger guests and build those relationships. Those are the three cases in which we do this.
One of the things I always look for in a show is three different things you can connect to because you might not be the best at one thing.
I completely agree with you that that connection to revenue is hard to establish because of the nature of the medium. Spotify or iTunes doesn't let you track beyond that. That's something missing from the meeting for a long time.
Yeah, attribution is a hard problem for not just podcasters. It's in the SEO world and many other media. Let's discuss how you grew the Conscious Creators Show with a 30-day launch window. How'd you do that? What were the steps? What was the difference maker?
The first thing was the election topic. The goal of the show was I'd spend ten years being the business guy behind the creators. I wanted to have conversations with creators from a business lens, like the business of being a creator and the creativity in business.
I remember one of the initial episodes was with Sahil Lavingia, a tech founder who started a company called Gumroad. In that conversation, we talked about how we work as one, which is like finance, to what makes a great design. They're really eclectic topics with people who've usually been able to jump disciplines.
I remember another guest was SJ Murray, and we were talking about storytelling and salsa dancing. I was able to bridge these topics. One of the things I always look for in a show is three different things you can connect to because you might not be the best at one thing. But if you have three very different interests, you can add the combinatorics of that. You can be one of the best. What is that uniqueness that you bring that we can bring into the show?
It started with that. I didn't have an audience because it was completely blank before I launched the podcast. After all, I was very comfortable being the behind-the-scenes person with Tim and all of these guys. Because I didn't have an audience I was launching through, we ended up going to paid media to launch this.
It's interesting because when I initially launched the show, it didn't do anything. I think it was launched on December 16th. It got 23 downloads an episode. It's what usually happens, and I just went home dejected. I was like, "Wait, is this it? Because I come from shows doing millions of downloads."
It started finding people who understood paid media. I found someone who did. We bought ads in a really unique way. We weren't buying ads on Facebook or Google. We were buying ads for networks.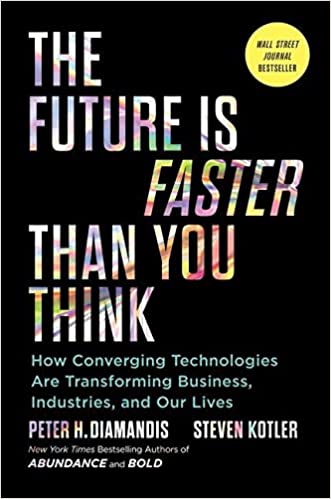 If you open an iPhone game app, there'll be an ad at the bottom or a link to the podcast. We're testing all of these unique strategies to take traffic that someone audio is looking at something on their phone and connecting that to iTunes or Apple podcasts.
When you think of the Apple ranking algorithm, it cares more about velocity than actual growth. If you're starting with fewer downloads already, and you get like a thousand downloads, versus a show that's established and get that trigger to thousand downloads because your velocity is greater, you will go up in the rankings. It was that combination of things that Kickstarter that. From there, it was really activating the community.
One of our initial guests was James Altucher, and he took the episode I recorded with him and published it on his podcast. That was one of the best advertisements for my interview because he doesn't do that often. He was like, "Okay, this is a good show."
Combining those things created this forebrain community, where everyone was checking it out. I remember we got to 60-70 reviews without even me asking anyone to write a review. It was a combination of those things that led to that.
It makes sense. You mentioned that you did some paid advertising. What kind of spending did you throw at it?
What would it take to get to number 25 in the country?
In a category or across all?
I have a screenshot of my podcast launch, which is what I think of my show, then Trevor Noah and Conan O'Brien. It was number 25 in the US.
How much was spent?
When you think of the Apple ranking algorithm, it cares more about velocity than actual growth.
I've met people who've done that. We spent less than $5000 to do that. Uniquely, we were buying ads and how we did it led to it. Yeah, it didn't take that much.
What made it so effective?
I want to flip the question because I did paid media for Tim and did a lot of experiments during that time. I've just been building to this. This is all I know.
I've met people who said they'd spent $50,000, and they didn't reach those rankings, or like you said, people who spent $100,000 and still have not been able to get to this point. So, what are those people doing that's so ineffective?
They said, "You probably spent hundreds of thousands of dollars." I'm like, "What are you guys doing with that amount of money if you're not even getting ranked if you're spending that much on a podcast?"
If I were to guess, there is a huge element to topic selection because podcasting is one of those mediums where it's really hard to fake it. If you aren't interested in the topic, you get found out.
TikTok is very similar because it's all about the energy you feed into it. It was also something about the energy I was bringing to it because even in my mind, I was coming from behind the scenes to being in front of the mic for the first time. We put a lot of heart and soul into it.
You were talking about this, your content. People can tell what intention something's coming from and when there's a soul in it. Soul in marketing still matters, whatever the other internet marketers tell you.
If someone had a $100,000 budget to spend on launching a podcast to promote it with paid ads, I would guess they would spend it on Podcatcher apps. The Podcast App is one that I'd spend some budget with. What are some of the other ones? Overcast. I would start there.
I'm looking for the people you're trying to reach. Where are they already hanging out? They are more in the community. Let's say you have a real estate podcast, and there's a real estate association that has 40,000 members. I wouldn't even look at Facebook ads. What do I need to do to get everyone in that real estate association, where there are 40,000 people, to go and download an episode within the shortest period for a launch? Because that's going to create that forward. That's going to make that community, which will lead to that growth velocity.
Interestingly, if someone had a $100,000 budget, even before discussing marketing, what do we need to spend to ensure the show is great? Yes, getting ranked is great, and these different things create positioning. But what matters is not who comes but who stays. That goes to the resonance and affinity you can create with your show.
I'll show you another example. We did a launch for a show in Germany last year with another creator, Alisha Belluga, who was also introduced to me through James. James is a huge part of making this happen. We spent five to six months kneeling on the show concept in her case. We did interviews. We did her having a co-host and her doing a solo show.
We tried all these concepts to get to something she felt comfortable doing. We created a Facebook group where we put some people in our community, and then we started testing episodes. What do you think of this? We got feedback.
If you have bad messaging and low-quality content, the paid media strategy cannot save you because it will bring traffic, but no one will stay.
We spent so much time ensuring the show was great that we used paid media almost as an accelerant when we launched. If you have shitty messaging and shitty content, the best-paid media strategy cannot save you because it will bring traffic, but no one will stay. We use paid media as an accelerant, but we also use our community.
We had unique ways to activate the beta group and people in our community. It was interesting because, within a week, she got over 100 reviews across Apple and Spotify. She was getting messages from people she hadn't heard from for years, like, "The show is so amazing," and people were crying. That's where your show becomes something that people listen to and share with others. That's the holy grail. If you can hit that, then you're great.
Yeah. What do you do to get people to share your episodes?
Build something great. Build something that they can share.
Give me a specific example of what you built that was great, that people just went crazy for.
I'll give you one. We did an interview recently with Sam Ovens, the founder of consulting.com. He hadn't interviewed for a long time. I can tell you a little about how we do our podcast, too, where I decide to have a guest. The first thing I look for is the unique angle to the story that I can tell hasn't been covered everywhere else.
A great quote from Sally Hogshead: "Different is better than better." I use it all the time. It drives so much of what I do.
I love Sally. She's awesome. She's been a guest on this podcast as well.
You've got all the great guests. I would like to ask you afterward for guest recommendations for our show. I always use that quote, and it drives everything I do in marketing. The first thing I did was I listened to a lot of the shows that he's already been on because what that does is it sensitizes me to that information. If he tells me the same thing during the interview, I will be bored because I already know it. The stuff that you've already covered is out.
The other thing we do is (this is where it's unique to me in my process, if someone else did that, it wouldn't work for them because maybe they don't want that) we do references. We ask guests to fill out this form and provide three or four people they know who know them well.
Attracting an audience via podcasting is valuable, but retaining an audience requires exceptional content. Without great content, listeners will quickly lose interest and move on.
Click To Tweet
We reach out to those people and ask five questions to get deep into what topics the guests would know about. Let's say I'm interviewing someone, and I just met them. I don't have that deep relationship to know what questions to ask them. But if I go to someone who's worked with them for three years, and I go, "Hey, what should I be asking him?" That person will give me question examples from the depth of that relationship. We collate that together.
I always ask the first question based on something they haven't been asked before, and maybe it's related to a friend. For example, with Sam Ovens, my first question was, "You recently had a baby, and this is a question from Jesse, who works with you. What do you think about integrating family and work?" He said, "Oh, wow, I haven't heard that before." It completely opened up the interview because he knew it wouldn't just be like a series of questions he's already heard.
That created a unique interview, which was interesting. People I hadn't talked to in years again said, "This is the best time I was interviewed." They started reaching out to me. We got lots of comments on YouTube: "This is the best interview about Sam." He got messages from people saying, "This was one of the best interviews you've done."
YouTube is an interesting platform that we're now learning. We didn't do anything on YouTube, we just posted, and it's over 10,000 views. It came from creating that unique content and spending most of our time figuring out what to ask him and what to talk about.
Wow, that's cool. That's a lot of work. I don't do any prep for any of my interviews. If I'm interviewing somebody, I don't read their book. I don't go online and start watching their videos—none of it. I tune into my intuition and let the questions come through me.
Interestingly, it is the essence of what we're talking about. What you just described is the unique process that works for you. This is where you have your creative content fit. If you tried to do the research that I do and had a whole document in front of you, you wouldn't be able to tap into your intuition because you'd be distracted by the document. Again, it's so important to find that uniqueness of what you do best and do it that way instead of copying it from someone else and then trying to be someone you're not.
This was awesome. I enjoyed our conversation here. I know we got to wrap things up. If they want to work with you and do some of the cool stuff with sponsorships, paid media, and all the growth hacking you're doing in the podcasting world, how do they get in touch?
Audiences can detect authenticity and intention — a podcast needs to have passion and soul to stand out. Soul in marketing matters.
Click To Tweet
If you're a business or a brand that wants to enter podcasting and build something together, I run a boutique consultancy called Platforms Media. That's just platformsmedia.com. If you're a creator who wants to increase revenue and grow their audience, we have more of a coaching program called the Creator's MBA.
What I envision going into is the best V school for online creators in the next five to ten years. That's on creatorsmba.com. If you want to reach me, I am at [email protected], and then @sachitgupta on most socials.
Awesome. Which social group are you most active in?
None of them.
Okay.
I've tried to do it. I never get into it. I'm exploring turning all socials off and seeing if I can grow this without social media. I haven't made that decision yet, but Cal Newport inspires me and how he's building things.
He was a guest on my other show, Get Yourself Optimized. He's awesome.
That's amazing.
This was fun and inspiring. Listener, apply some of this in your business this week. Don't just passively listen. We'll catch you in the next episode. I'm your host, Stephan Spencer, signing off.
Thank you for having me.
Important Links
Your Checklist of Actions to Take
Cater to the taste of my desired audience when crafting my podcast. Strive to create content that perfectly aligns with their preferences.
Forge valuable relationships and meaningful collaborations to lineup guests for my podcast. Cultivate a network that boosts guest opportunities and expands my reach.
Elevate my credibility as a podcaster by aiming to feature influential personalities in my niche. It will boost my reputation and position my podcast as a premium niche platform.  
Pour my heart and soul into podcasting, as podcasts thrive on authentic energy. Create compelling content that truly resonates with my audience. 
Develop my podcast with passion. Podcasting is hard to fake because it reveals the energy I feed into my content. 
Maximize the potential of paid media to accelerate and drive targeted traffic to my platforms. Utilize strategic investments for growth opportunities.
Create an engaged community to sustain traffic to my platforms. This surpasses even paid media opportunities.
Craft a personalized podcast strategy that aligns with my unique strengths. Embrace authenticity and originality rather than merely replicating someone else's approach.
Unleash the immense potential of YouTube to leverage my content. Start learning today, discover unlimited growth opportunities, and transform my content strategy through YouTube.
Discover the limitless possibilities of podcasting and brand building from Sachit Gupta's boutique consultancy, Platforms Media. Enroll in the Creator's MBA coaching program today to unlock my revenue potential and expand my audience. 
About Sachit Gupta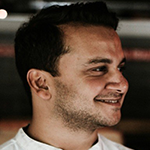 Sachit Gupta, widely known as the Creator Whisperer, is a top podcaster and business consultant who helps podcasters, creators, brands and businesses build, grow and scale online platforms to millions. Over 10+ years, he's helped 100+ creators generate millions in revenue + subscribers, built multiple top-ranked podcasts, and been behind the scenes for multiple #1 New York Times Bestsellers.
Through Platforms Media, he's worked with clients like Rohit Sharma (Captian of the Indian cricket team and Restless Action Drink), Tim Ferriss (#1 author and podcaster) and Seth Godins' altMBA to build podcasts, make money, and grow and scale their audience. He's also helped 30+ brands, including Toptal, HostGator and ActiveCampaign create win-win partnerships with podcasters and creators.
Most recently, he built and ran the first and only cohort of the On Deck Podcaster Fellowship. He shares what he learns on the Conscious Creators Show (#25 US podcast within 30 days of launch) and teaches podcasters and creators at the CreatorsMBA. His mission is to help 1M+ creators worldwide.