Pruning your website of low-quality content, expanding your presence by creating Google Actions; optimizing your videos on YouTube for better search performance—these are all excellent tips my guest today, Aleyda Solis teaches on her YouTube video series, "Crawling Mondays." I interviewed Aleyda four years ago, and it seems so much has changed with Google's ever-evolving algorithms, and clearly, she has excelled in the work she's been doing. Aleyda is an International SEO Consultant and founder of Orainti – a highly specialized, boutique SEO consultancy. In 2018, she was awarded the impressive distinction of European Search Personality of the Year.
In today's episode, we delve into YouTube and what Aleyda refers to as RER—relevance, engagement, and retention. We talk about the pros and cons of video hosting platforms like Wistia, the worthlessness of YouTube tags, and so much more. If you geek out on all this stuff, as I obviously do, you're in for a real treat. And for anyone else out there who is an entrepreneur or someone with a website, I'm sure you know the weight that smart SEO carries at this point for absolutely anyone with a web presence, so without any further ado, on with the show!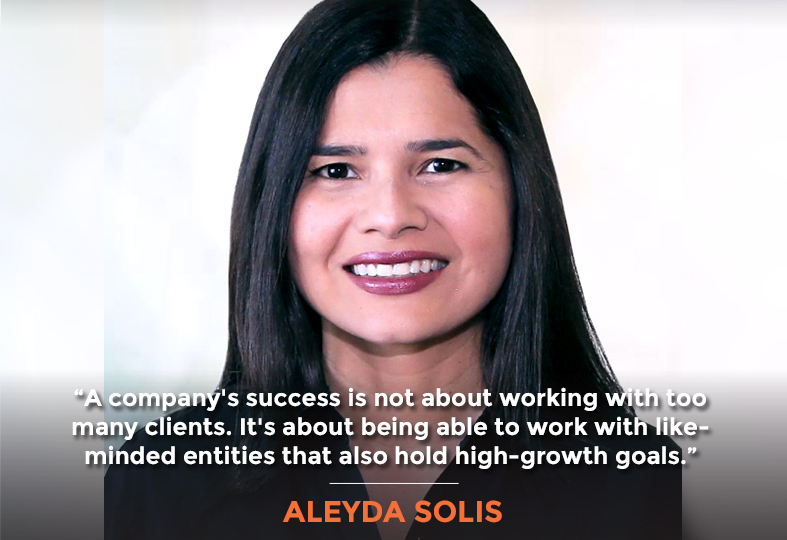 In this Episode
Transcript
Aleyda, it's so great to have you on the show.
Thank you very much for having me. It's always a pleasure to be able to speak with you and have a nice conversation. 
Yeah, likewise. And you were on this show. It seems like yesterday, but it was four years ago. We talked mostly about international SEO, which is one of your specialties. But you're so much more adept than just being an international SEO expert. You're an SEO expert in many different technical areas. So we're going to touch on some of these technical areas. We'll touch on how you built up your consultancy to be an A-typical type of agency that is fully remote and works with some really big brands. We'll talk about some cool stuff. Why don't we start with what seems to be the new hot thing in your world in terms of SEO?
It's funny, because right now with clients, there is a lot of stress with the new page performance metric with Core Web Vitals, because of the announcement from Google that they are going to start considering that as a ranking factor starting May 2021. It's funny and a little bit ironic, right? Because realistically, this is not new. All of these signals are already there, but they are not integrated all together in a single thing. It is funny that one of my biggest clients who is going through some interesting troubleshooting in the last few months trying to fine-tune everything regarding what performance is like. Yesterday I had that conversation, he was like, "Oh my god, Core Web Vitals, and now we have a hard deadline to make this finally happen." On one hand, I'm happy because at least I think that this set of updates ended up pushing the need to implement what we already knew was important, was already in place, or the roadmap for many of the SEO processes. But also, it's a little bit ironic how a single update or a single announcement of retagging or renaming signals that were already there has made many reactions like this, right? I think that, realistically, this is the one big thing that is happening right now with clients. I also have a couple of other processes happening right now with very big platforms that are relying on dynamic serving or even independent mobile websites. And this is very funny, right? 
A company's success is not about working with too many clients. It's about being able to work with like-minded entities that also hold high-growth goals.
Click To Tweet
Like many of the bigger brands and those platforms that became mobile-friendly first, many many years ago, they were not responsive. These platforms are huge. It was non-trivial for them to just start implementing a responsive web design. And they had a lot of so many web services, so they were like, dynamic serving their mobile web versions, in all the cases is still independent mobile websites. Funnily enough, like a lot of people assume that all the web is already mobile, and it's mobile-first, etc., and a few of the biggest brands in the world are still not yet in the mobile-first index. This is the thing because Google has removed them because they see that they are not yet prepared. So I am working with a couple of very big clients on making sure that they achieve parity between mobile and desktop. Because yes, their HTML and their whole experience on mobile are not the same. They are not using responsive web design yet. And to make sure that in March they are as ready as possible. And in some cases, it's easier said than done, right? 
If you're using our WordPress website and you have a few 100,000 pages, that's not an issue. But when you're working with a website that has hundreds of millions of URLs and does some higher bigger restrictions in the platforms and architecture, it requires a little bit of more fine-tuning and troubleshooting. So that's fine. These are the two biggest things, at this point. Of course, I'm working with clients for this year's projections, plans, and goals regarding SEOs. In a few cases, last year has been quite chaotic, good in some cases and bad in others, because of Coronavirus. It is going to be fun and, hopefully, a little bit less crazy than last year. It's easier to forecast. Let's see.
First of all, with regards to Core Web Vitals, I saw that you created a Google Sheet that listed some different resources that relate to page speed performance, and do you want to say something more about that?
A few of the biggest brands in the world are still not yet in the mobile-first index.
Yes, indeed. So I saw that while most of us still rely a lot on the PageSpeed Insights tools from Google itself, and also, we have Core Web Vitals in Google Search Console, but there are so many tools nowadays. Leveraging crooks data, also many of the old schools, web performance, web speed tools, like, for example, it is a web page speed called GTmetrix. They have already integrated Core Web Vitals within the functionality, and also many of the new tools, starting to leverage the API's that are available to provide some very interesting and useful functionality. For example, being able to do a crawl, list crawl, or a crawl of your website, or your website versus your competitors, or also validate Core Web Vitals or page speed-related metrics in general, of any of the players ranking for a certain query. For me, all of these functionalities are super useful because when you want to be able to recommend what is the most important area to focus on with your clients and on those pages are being heard. And those where you can show that your clients' pages are, like left behind versus your competitors, for those queries that matter, right? These tools can be a game-changer. And they are free in many cases or freemium in others. So that is why I collected them and shared them in this Google Sheets because these were tools that were already being super useful for me. When clients save tons of time and also allow me to develop recommendations that are much more actionable and focus on "Look, this is what is wrong, and what is delaying or hurting these and these metrics. And these pages are the actual ones that you want to run for these terms that are the most impactful from a traffic and conversion perspective."
Yeah. So our listeners will be able to see that. It's quite useful. Another thing I wanted to circle back on, we just talked about the mobile-first indexing and how that's going to be mobile-only in a short time. What are the implications of that for those who are not thinking in terms of mobile-only, they're only thinking in terms of mobile-first?
Interestingly, you mentioned this, and maybe the name of it is not the best because in my mind, like they made that announcement initially mobile-first for me is like, "Oh, they will be given preference." "They will be,"–still in my mind right at that point–" like crawling the web where there are two crawlers, they will have two indexes, and the mobile one will be the first one." But never mind if at some point there is something that is not available to the mobile crawler because it will still be available to the desktop one. Somehow, if it is not even the first, it will be there. More and more, after some months passed by, people started to clarify or give more specifications. And I think it was in the last PubCon in October that John Mueller did this Q&A where he said it is mobile-only, right? There were quite a few people at that point who ended up realizing like, "Oh, if it doesn't exist on my mobile version, or is not available to the mobile crawlers, then it's not going to be taken into consideration at all for indexing and ranking purposes," right? It was nice to have that formal clarification at the end, right?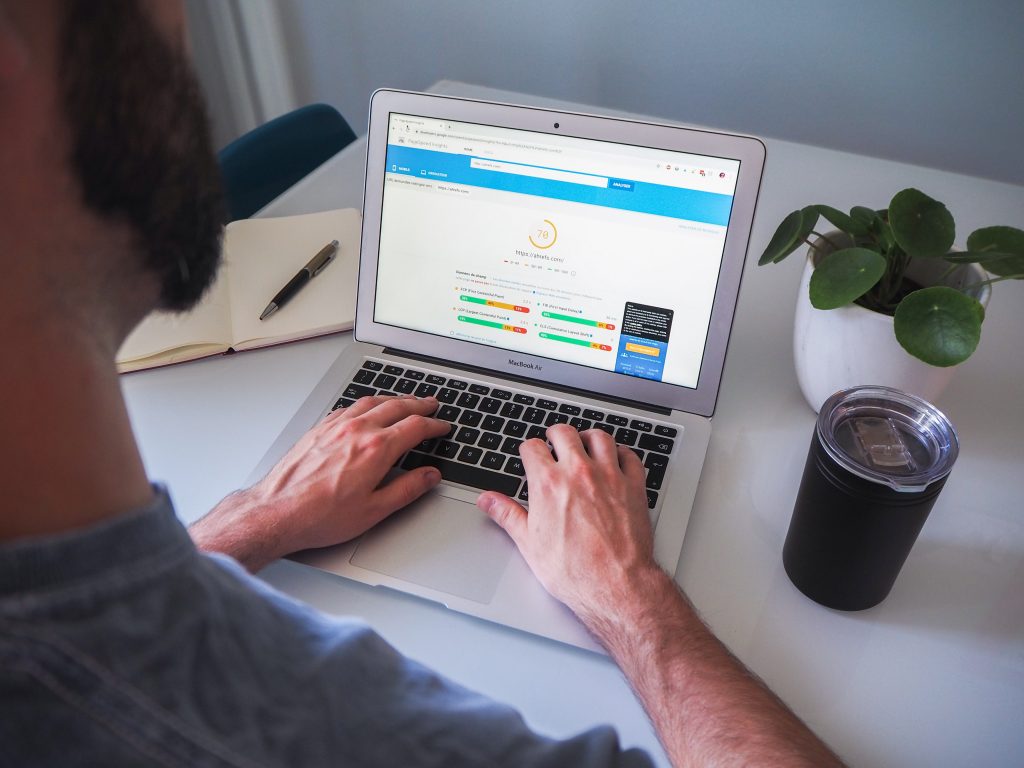 On the other hand, it's interesting for me because some of my clients are in the marketplace and e-commerce where the reliance on mobile traffic and users coming from mobile is huge. Let's say 70% or so, a lot, right? But then, on the other hand, I have this other group of clients that are from the SaaS sector. And these are this type of solutions software that is very work-oriented or enterprise-oriented, which is the other way around. Sixty plus percent of users and traffic and everything happens on desktops still, and it doesn't look like it's going to change because the use cases and experience of the services and products happen when you are working. And we still use laptops for that, right? So it's funny to see that on the one hand, of course, we're moving to mobile-only, and it makes sense for a lot of use cases. But I am also working with some of those other clients where they are like, okay, yes, mobile-first. That's nice, mobile-only, that's nice, but we still see 60 to almost 70% of our traffic engagement where everything happens on the desktop. 
Realistically, I think that it's nice because, on the one hand, it pushes a lot of websites that were completely overlooking user experience, not even search experience but the user experience on the mobile devices. They were completely like patching or using workarounds to supposedly provide a good, for example, speed. Let's just not add structured data in the mobile HTML because, well, it's not taking into consideration or is in the desktop anyway, and I need to hack speed. So less code, it will load faster. Things like that, right? So I think it pushes from the development work and also design work to be better aligned to the best practices that were already, in many cases, in desktop. And yes, for a few of these SaaS players, or those players are server reliant and focus on desktop realistically because of their particular use case. It is a little bit of effort that won't necessarily pay as much for them, but it's also important and necessary. It's funny because my remote work website, I see this on my own website, and we are a hub. We also have a marketplace, and we have a job board. But yes, most people search for jobs and remote work-related stuff when they are on their laptops. 
60 to almost 70% of our traffic engagement happens on the desktop.
I didn't realize your remoters.net site had a job board. I've got some people I'm looking to hire, like an EA and a COO.
Unlike all the job boards, it is completely free. I want to commoditize that. We want Remoters to make it easier for anybody to start working remotely and start hiring remotely. So for both sides of the sector, those hiring, those are looking for jobs. We realized that was the easiest way to monetize, and you will see like 99% of job boards, remote ones, are paid. But since this is a side project that I have with my partner, Elisa, who's also an SEO, we don't need to monetize right away, and we do very well with our own. Each of us has consultancies. We were like, "No, let's make it free to be able to achieve that mission to facilitate anybody to start working or hiring remotely." And then, we also have this functionality to receive alerts. For example, if you are looking for a remote job, but you don't see anything necessarily attractive at this point, you can subscribe to an alert to receive any job alerts of SEO jobs, or marketing jobs, or development jobs. Also, unlike other job boards that are only focused on design jobs or development jobs, these sort of things, like we have categories for everything from virtual assistants to human resources, accounting, marketing, project management, etc. It has been beautiful to see this year's boom. Like, I remember a year ago, most of the jobs that were being hired were of the developers, or digital marketers, etc. But you didn't see the typical roles in human resources or accounting. You do see those types of roles nowadays. So you can see how it has evolved in the last year. Like bittersweet because of COVID, but at least that is something positive that we have seen after this whole craziness.
Yeah. And you've been remote and had a remote team for a while now. Like, I've had a completely remote team for a decade now. And before that, I had another agency, and it wasn't remote at all. I mean, I was remote for much of the time, but then I had dozens of staff in three different offices and three different countries. So it's very freeing to have a remote team and not have to worry about hiring people to come into an office, and then you're very limited with the expertise and just put the talent in the area because nobody's gonna travel for three hours a day to get to your office. 
Some businesses prefer to keep things more boutique, small, and specialized. It enables them to enjoy the freedom to choose projects that they believe in.
Click To Tweet
I think that a lot of us still haven't realized the implications of it. But it is so powerful because by being able to work remotely and hiring remotely, you as a company, for example, you eliminate the burden of having to rent or buy an office, and then you open up to a pool of potential people from all over the world on one hand. Also, it helps to diversify your team, you can hire people from all over the world. From the other side of things, people are not limited. You are not limited to living in a developed country; you can still live in, for example, Southeast Asia or Africa, or South America and still develop your professional career to the fullest without having to move a lot of people. Fortunately, this is one of the things that push them to leave their homes when they don't even want to do it. On the other hand, by being able to do that, they bring money and much more economic development to their communities. This has so many different layers, also for parents or families. If I know a lot of people, of course, when you are young, you may be very excited to live in a big city. But after the time passes by, you want to have a house with a purple garden, be more near nature, or you want to surf every day or go to the moon signs every day. So this is a lifestyle, this is a choice of lifestyle realistically, and it allows you to also go back to some small towns that you bring money there, and you can have the lifestyle that you want. So it gives you freedom. For me, it's about that, and that is the slogan that we have in Remoter is "Own your life." Because it's about really having the control over how you want to live your life just by this little, but it's also big at the same time of a decision, that being able to work remotely.
Yeah. And how big is your team, and where are they located?
Well, these are two separate things. We are a boutique consultancy, and we are four people. For example, in Spain, France, and Mexico. We work not more than six clients at a time. And this is my unique selling proposition. It's not about working with so many clients at the same time, but being able to work with usually big brands or startups that have this high growth type of goals and need to scale fast and results. And usually, these are companies that have whether their digital marketing team or in-house SEOs. Like 80% of my clients right now have in-house SEOs. And what they look for is very specialized advice. And to be speaking to me the whole time, rather than hiring a big agency and end up speaking with an account manager or junior people, right? Because they have these very specific issues. For example, mobile-first index, or improving Core Web Vitals, or migration, or rebranding, or launch in a new market, or establishing a presence in certain markets where they have a bigger type of competition after a while, like needing additional help external validation or source of information of what is challenging those particular markets to change the trend, things like that.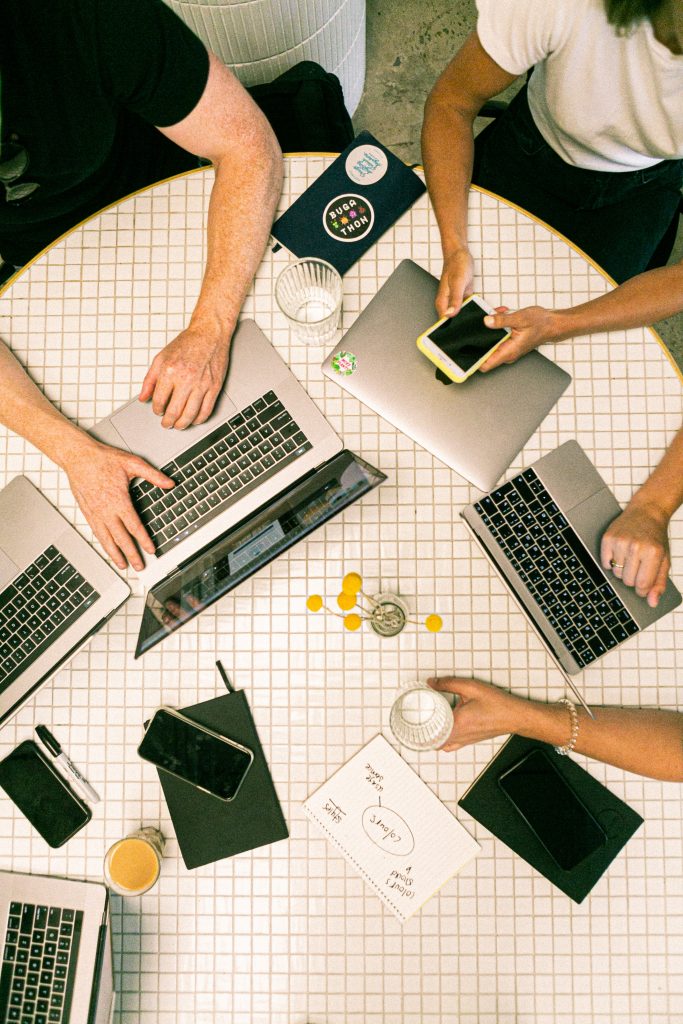 So it's a much more strategic type of advice rather than the typical SEO one-on-one type of process that you can hire with whatever agency. I am a big believer in this because this was one of the things when I became independent. I realized that I didn't want to be like a manager. I didn't want to become a CEO. I love doing SEO, so I have tried to develop my career and myself professionally which allows me to keep doing it. So instead of becoming the manager of an agency of 20-30 people, whatever that will have, at this point, the natural thing to do, if I ended up doing what everybody else will do. I prefer to keep things more boutique small specialized to be able to let myself do what I enjoy, which also gives me the freedom to have these projects that I still believe in. Like for example, the Remote's project, my books, etc. So I think that this is also a choice, and I am a big believer in not following the folding path that is followed by everybody and being a little bit smarter of how you grow because there can be so many different ways to do it.
Yeah, I can relate to what you're saying. Because with my previous agency, we got up to 6 million in revenue. And at that size, I had to focus on generating a deal flow and speaking at conferences and writing articles, and so forth writing books. I didn't have time to work with any clients. I didn't have any ability to just get involved with these interesting projects that I had sold in science. So that was frustrating for me. And when I restructured into this new business, I decided I'm going to have a lifestyle business, and I'm going to work directly with the clients and not have account managers and going through multiple layers and having people assigned to a client who isn't that skilled at SEO. 
It's important to have this self-knowledge, right? To understand what you enjoy. Because a lot of people and I have also met the other side of the coin. People say, "Oh, yes, I have to become a manager because I need to manage my team." Now, rather than do what they love, whether content marketing, SEO, link building, or technical SEO, or whatever. For some people, that's great for them because they do enjoy it, and it's how they continue growing their careers. But for many of us, they don't. And they are miserable until they find someone, a COO, or something like that who they can delegate this stuff, and many of them are very lucky in finding a good person to work for. But others are not, and they are stuck in this sort of cycle. And for me, it's like life's too short for that. I don't want to be miserable for a few years until that happens or something like that. There should be a much more straightforward way to have a happy life and develop yourself in a way that is beneficial for you at all levels. And it's about the net profit, too, not the raw one at the end of the day.
Yeah, it's about profit. It's not about revenue. But here's the problem that I'm having, and maybe you can relate to this. It's very hard to get from seven to eight figures with this kind of structure. It's hard to build kind of an empire when you are the bottleneck. That's why I'm looking for a COO because I'm tired of being the bottleneck and tired of turning away a lot of potential clients. I'm looking to do things a little differently and smarter and be able to focus more on my unique ability and not spend as much time on stuff that doesn't light me up.
Yeah, 100%. And you know what, this is funny. Because I have a hard time delegating, and potentially, this is why I'm very careful with it too. Because I also enjoy doing many of these peripheral things that if I tell you, you will say, "Oh my god, Aleyda, what are you doing? You're wasting your time." So, for example, in my Crawling Mondays' videos, I edit them myself. I do the whole thing myself. And other people are like, "Oh my god, Aleyda, you can hire a VA or whatever." My issue is that I am addicted to learning all of these tools. And I love it. I found Descript, this tool the other day, which is fantastic. So easy to use, I have been using Camtasia. So I love trying out new tools and doing all this stuff for me. And I think that the issue comes when you stop enjoying doing that and learning new things that you do care about, right? So maybe if at some point, in a few months, I would say, "Oh my god, this has already become boring. There is no purpose for me to learn about this anymore." I will delegate that. But since I am still learning, it's something that allows me to test a lot of things for my clients. And also to speak about YouTube SEO, for example. I keep doing it, and because this is how I test, I learn about things that I'm caring about. But yes, I completely hear you that at some point, you need to identify when to delegate, right?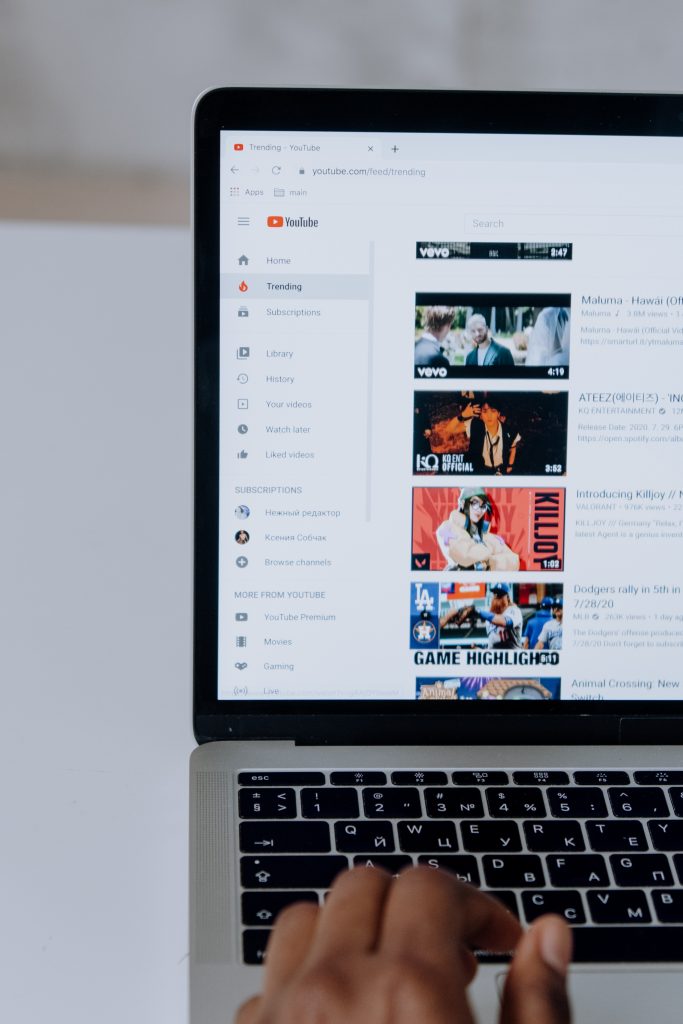 Yeah. Well, let's talk about YouTube SEO and YouTube recommendation engine and how to optimize for both of those because I've been delving into that area myself and looking at tools like TubeBuddy and vidIQ and optimizing, and AB testing thumbnails and video titles, lots of really cool things that I hadn't been aware of before. So I'm sure you're still in the learning phase here with the YouTube optimization side of it. So what are a few of your favorite tools and techniques for YouTube optimization? Not just YouTube SEO, but then also the recommendation engine. And then what are you looking to learn in the next months or year?
Yes. By the way, I will send you the link later on so you can link to that. I also have this Google Sheets with all of the tools that I use for YouTube optimization, so everybody can go to them. So, for example, Canva offers a free thumbnail generator that allows you to easily generate a nice thumbnail to attract more clicks to improve click-through rates, and do a little bit of AB testing too if you want with TubeBuddy. Keywords Everywhere, we know Keywords Everywhere because of SEO, but it also supports YouTube data. And it's great to see trends over YouTube and YouTube search volumes too. So no indexer, for example, to be able to compare with the YouTube channels of your competitors and see what is working well for them or for the topics that you want to cover, a few like this too. I can share, but in general, what I have learned with YouTube is about what I call the RER' the relevance, engagement, and retention. So relevance, we as SEO is pretty straightforward, as the terms, keywords, queries that you want to rank for are included in the title, the description, you include them as tags, hashtags as much as possible that you can optimize your video with these terms, the best it will be. So that's very straightforward. And the easier thing to do. 
On the other hand, comes like the trickier part, this is where I think most people get stuck. Because when I compare it with SEO, I think of this as the link building side of YouTube that YouTube becomes pretty much community management, that is the engagement and retention. Engagement is about people liking your video and commenting on your video, sharing your video. And then retention is about making people stay watching your whole video. And these are signals that will tell the YouTube recommendation engine that people do care about your video and like what you're showing to them, and they have subscribed to your channel. So they will keep showing more and more videos for them. The data that YouTube shared a year ago or so, they disclose that it was 70% of their traffic or views to their videos were generated by the recommendation engine rather than by spontaneous search from users or direct search from users. And as average, a user will keep watching for 60 minutes after they recommended something. So what they want is to keep the users engaged and keep offering them stuff that they know that they are going to like. Let's not discuss how this can end up being dangerous from a sort of like a bubble of a topical self-confirmation of sorts. That is a topic for another time.
A lot of things have changed in just a year. A year ago, most of the jobs being filled in the remote work industry were developers or digital marketers. You didn't see roles in human resources or accounting.
Click To Tweet
Yeah, like a filter bubble.
Indeed. But then on the other hand, if you see all of the areas where YouTube keep referring you the sidebar, and the next video that they show, or the YouTube homepage, all of these are videos that they are recommending you because they have identified that you have watched already videos from the channel as you have liked them or that you have liked videos that are very similar or in a topic. So the key here is to understand what will make your users to be engaged and interact with your users. And then here's where communication management comes a little bit handier. Ask your users to like the video or to keep watching to keep them engaged, one of the typical errors and mistakes. And I did that for a little bit of time on how to start with a typical intro to my videos. No, don't waste their time, they need to start watching right away what you can show. Otherwise, they will leave after the first seconds of watching not necessarily relevant information on your video. 
Ask them to like the video or ask them to subscribe to the channel, ask them to leave questions below in the comments, and to generate and develop a community. And this is a trickier part because community management is not so straightforward. And then it's about a little bit of gamifying or optimizing the recommendation engine, I will say. For example, we know that after you publish your video, YouTube starts seeing how many users will come and watch the video for how long, etc. So what I try to do is I publish a video, and as much as possible, I will share it with my network. And I will try to also share it to my list of the newsletter that is sent to this user that I consider to be much more engaged with my content than wherever in other social media. So to be able to refer and show YouTube that the people were caring about your video already in the first few hours. So they have the signals, they have the right signals to keep referring to your video much more. 
Right. So if you wait for 48 hours before starting to promote your new video that you've just published, you've destroyed the potential virality or at least made it much harder for you to get a lot of momentum from YouTube's algorithm.
The key in Youtube is to understand what will make your users more engage.
Yes, indeed. And this is the thing, at the end of the day, you cannot expect–this is what is a little bit harder with YouTube, I guess, and even if we complain about this in SEO. YouTube, I think, is still very prominent. People see a lot of how many millions of views do you have, how many million subscribers. All of these metrics are not necessarily the final goal because at the end of the day, for example, if you have a channel about brand management, related topics, or SEO or digital marketing, there's only so much that you will end up getting with this sort of topic, right? Realistically, in my case, I assess this is like, I don't want to be doing videos about SEO 101 or get 1 million traffic in three months, these sort of things that will get viral quite quickly. It's not my thing, and it's not my audience, it's not what I am known about. So I will keep doing videos about how to implement it and how to optimize it for web performance. 
Now I am leveraging a little bit more of my network, and I am doing a few Q&As regarding certain topics with all the specialists. So that's great because also I go out of my network when the video is published. After all, they will refer to their own too. So that's good. There's only so much. And then what you need to establish is what's your goal with the video, what do you care about, which are the metrics that are meaningful for you. And it's to establish your authority at the end of the day or your brand, or it's to bring more people to your newsletter, to your community, to your courses, to your whatever. So at the end of the day, it's about validating that a little bit because otherwise, in my case, I only have a few hundreds of views initially with my videos, but again, it's like how many people care about featured snippets realistically out there in the world. And so I was like, "Okay, so not so bad then." But it allows me to fulfill many of the goals tied with the videos rather than pure numbers of views, right?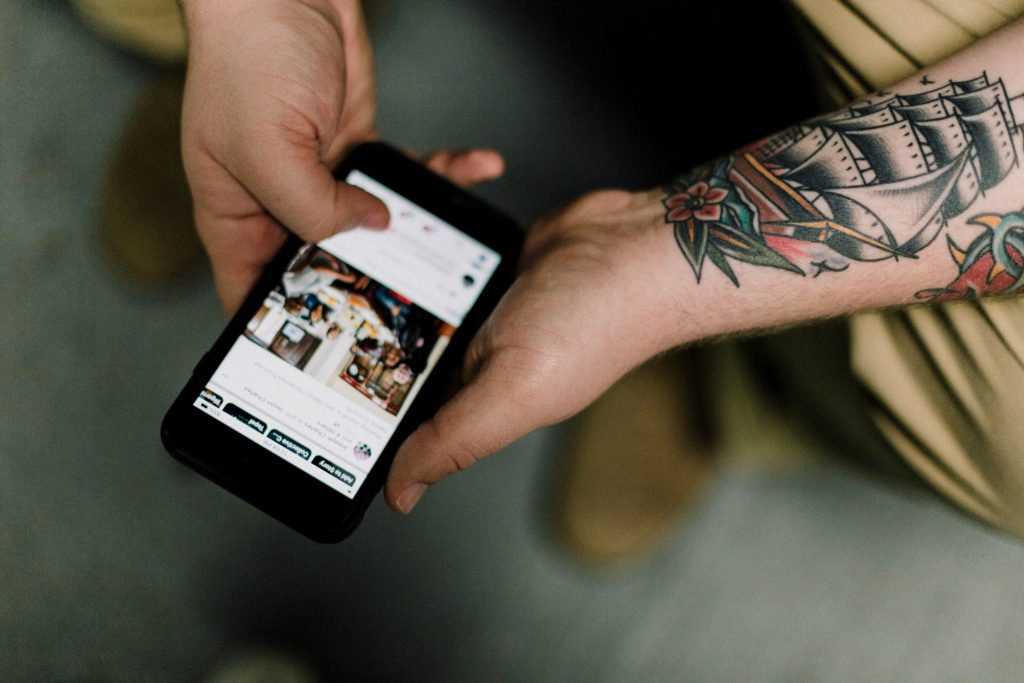 Yeah. So you have, what multiple channels it looks like because you have your Aleyda Solis channel on YouTube that doesn't have a lot of…
I don't have anything there. 
Yeah.
It's really in the Crawling Mondays channel that I published my videos.
So why did you start over like that?
Because I like to have something branded, something different, not Aleyda Solis, "follow me because of me," but Crawling Mondays is something bigger, so it will give me like an umbrella to be able to do much more. I also like the name Crawling Mondays, and a few people thought I was going to speak only about crawling. No. But the Crawling Monday is like how do you start Monday? By crawling through the week. It was supposed to be a little bit funny like that. But yeah, it's because I like that, also something that I have done with my YouTube channel that a lot of people should do too, also to generate the community side of things that I mentioned before. The videos are interviews, not the how-tos; that is harder because people need to see or to watch. But the ones that are interviews or Q&A, things like that, conversations, I generate them at podcasts, easily would anchor this tool. You just drop the mp4, and they will generate it in podcast format and connect with most of the podcast platforms out there. And so you just need to publish it there, and it will become available in all podcast formats too. So it's very straightforward to easily repurpose the YouTube video, which I highly recommend people to do.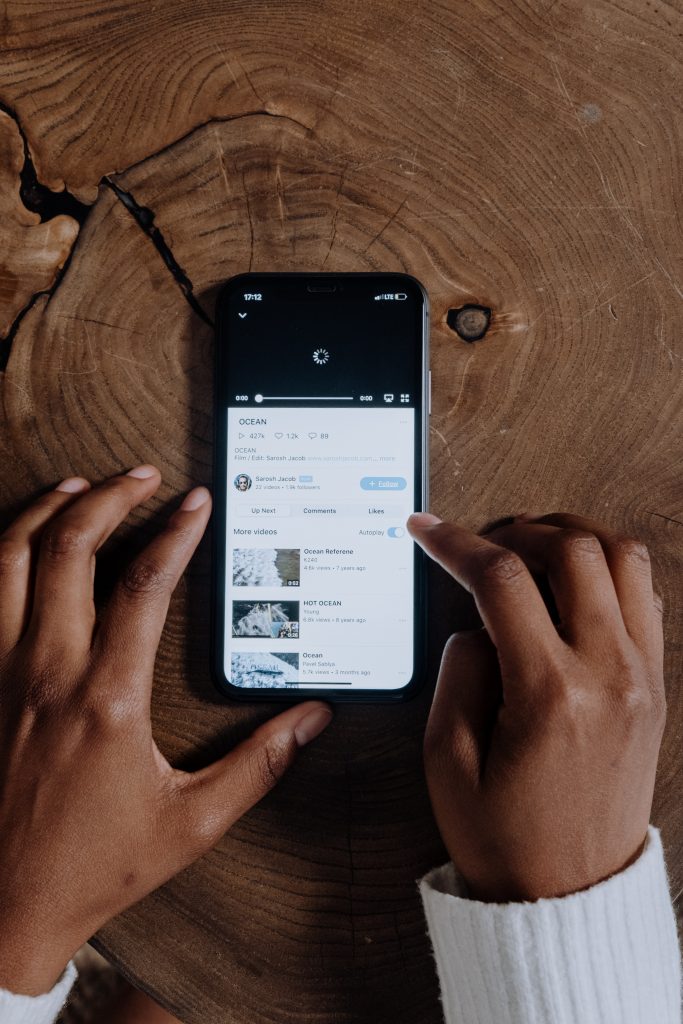 This is what I do too, I publish to YouTube, and then I also take the videos and publish them on my website as a blog post or embed videos to the blog posts I already have about those topics. And when I do that, I try to do this with Wistia rather than the YouTube embed or at the beginning with the YouTube one just to generate more views to YouTube, but after a while, after a few months, I switch to Wistia because Wistia will include automatically the video object structure data. It will easily generate the video thumbnail for that page result in the SERPs. And then, funnily enough, I believe that this is a bug, and at some point, it will be fixed very likely. In Google SERPs, the more and more SERP queries that you would think are not only purely informational, that include the video carousel, but it's also important to mention this. When they include the video carousel, and you are relevant, and you have a relevant video, they will include your video from YouTube. And they can also include your video from Wistia that is hosted in Wistia. And they won't even realize that it is the same video. So I have a few, a few queries, I have the double-dip in there. It is me twice in the carousel, with the videos from different platforms. And then also these are important, in the description of the video, if you want to leverage the video to get a little bit of more traction from Google, leverage the timestamps and the video description, and YouTube just need to add which are the different sections of your videos, or what are the times where people can see the different topics that you cover in the video and these will be highlighted later on. These labels will be highlighted later on as key moments and mobile search results in Google when your video is included in that video carousel too. So it's a little bit of a win-win there.
Yeah, that's a nice tip. I like Wistia. I think they have some great features like one I don't know if you're utilizing, but I'd recommend if you're already using Wistia is the Turnstile capability. Are you familiar with that? So, at 10-20% into the video, I recommend putting a Turnstile in there, which would have an opt-in. They have to put in their email address to continue watching it. If you put it in the end, nobody will bother. If you put it at the very beginning, you haven't whetted their appetite enough. So 10-20% in. So that's a feature that Vimeo doesn't have that YouTube doesn't have.
It's a little ironic how a single Google update or announcement can create so many reactions even if it's about something that already exists in the first place.
Click To Tweet
Interesting.
Yeah, it's pretty cool.
So I had seen that when publishing like the option to add that, I didn't know that it was called Turnstile. But yes, to obtain to watch the video, but it seems so who will do this, right? But it makes complete sense what you mean. Not to show it right at the start, because then nobody will do it, but allow the people to see probably like half of the video, and for the rest, you will require it. That is interesting.
Yes. So I've been using Wistia for years, and I just stopped. I just moved everything over to YouTube, and here's why. So you take this with a grain of salt. I mean, this is just my strategy. The reason I'm in the process of migrating everything over is so that I can get watch time on my YouTube channel because that's the goal. It does not have views. It's watch time, right? But here's the thing, when you put an embedded video like you put the player in your blog post that doesn't count towards watch time, that doesn't help you with the algorithm, you have to get them on to your YouTube channel. So I will be putting animated GIFs of the little snippets of the video just to get them interested and visually interested, so they click that leads them to the YouTube video but here's kind of the secret sauce here. And you can do this in your email newsletters too. I highly recommend it. Drive them to a playlist URL. So the first video is the video that you want them to watch but then by adding ampersand list equals (&list=) and then whatever the playlist is you're gonna send them to a whole bunch of your videos, and probably they're gonna binge watch and massively ramp up your watch time.
That is awesome. That is an awesome tip. What I tried to do, something similar. This is the thing I embed initially with YouTube; I have the videos in both, and when I initially embed, I do it in YouTube to generate this watch time at the start. And when the video is being recommended a lot and after a while after a couple of months is when I replace it with Wistia.
But here's the problem though, if you embed the video with the player, it doesn't count. 
Oh, it doesn't count with the player?
It doesn't count. 
Interesting.
So you have to have an animated GIF that then goes to your playlist with the video that you want them to watch as the first one.
This is the first time that I heard that it doesn't count by embedding it. Are you sure? Have you tested it? Interesting.
Yeah. So Evan Carmichael was a recent guest, and he's got almost 400 million views. He's a huge YouTuber, and he knows this stuff inside and out. I used to think that YouTube tags were still worth doing. And he's like, "No, those are completely and utterly worthless. Don't waste your time. They're not part of the algorithm anymore."
Interesting. So this is the thing. I embedded it at the beginning and replaced it with Wistia after a while to get the structured data thing going on and have the pages highlighted. But then, when I embedded the YouTube video during that time, what I did was to add a parameter within the embeds.
Like ?rel=0 or &list=? Which one? 
I don't remember right now, but the =0 is when they click, they directly subscribe, they get the subscription option, but that is another option, to stop recommending videos from other channels.
Oh, yeah, that's ?rel=0.
That is a zero, right? Okay. So I did these two things. I added the parameter to keep recommending only your YouTube own videos on one hand, and then there is this other one linking to the other that I was talking about when linking to your videos.
To your channel directly? Yeah, &sub_confirmation. 
You have a much better memory than I do. I do this stuff myself manually, and I don't remember which is which.
Working and hiring remotely eliminates the burden of having to deal with overhead costs like rent. And then you open up to a pool of potential people from all over the world.
Click To Tweet
Yeah, so here's a tip for, well, first of all, I think you should get rid of the embeds. Just have an animated GIF that they click on that goes to your YouTube video, but with a list parameter, so that they're going to get a whole bunch more of your videos. So here's a tip if you're going to keep using the player and embed it. Switch out from using ?rel=0 to recommending only your videos to make it a playlist URL, so that the next video is exactly the next video you want them to watch. It's part of a playlist. Like, let's say you want them to watch a whole bunch of videos about YouTube SEO because the article is about YouTube SEO, and you have embedded the first video. Like you're your best video about YouTube SEO, but you have ten more. If you give them &list=, they've got nine other videos to watch, one after the other of yours all about YouTube SEO.
Yeah. You opened my mind to that thing. I don't know how I hadn't thought about that. It is awesome. I came to be interviewed on stuff, and then you end up sharing with me, and I'm learning from you. You're awesome, Stephan.
Thanks. Oh, and there's one other thing that most people don't know about. And that is to go to the View All uploads and capture the list URL, the list parameter for that. And use that one if you want to send people to your entire list of videos. So let's say that you are going to include in your newsletter, in your email newsletter, a link with like an animated GIF that goes to a particular YouTube video, and you want them to binge-watch your entire channel. Use that list code.
You're killing me with the animated GIF. Oh my god, you know, I highly dislike them, and this funny because I see the animated GIFs in the typical health or fitness websites, potentially because of this, because they want to send the user directly to YouTube at the end of the day. But oh my god, it kills me.
Then if you don't want to do that, just make it a still image. You'll get fewer clicks, but you'll still get clicks over, and it's just gonna massively improve your watch time.
I will test this. Well, there's one thing about this topic. Also, if you're an SEO, if you're not looking only to rank within YouTube SERPs, but also in Google, Rank Ranger is a great tool because it allows you to connect your YouTube channel with your website and track the results in both, not only in your YouTube SERPs for any query that you want but also in Google within the carousel. And I love that they tell you in which position within the carousel in Google you are and which are the players. And you see how it fluctuates over time. And AccuRanker is another tool that is doing this, and it's nice because it also provides this YouTube oriented type of functionality. You will tend to rather use them already for SEO. So it's like a win-win all the way.
Right. Awesome. Okay, well, we're out of time. But where do we send our listeners to learn more from you to work with you potentially? What's the best website?
Yes, well, AleydaSolis.com is my website. Of course, they can go there or Orainti, which is my consultancy website. And I am very active over Twitter @aleyda. Or just search for Aleyda. I am the first result for me is myself.
Yey.
My first name, thankfully, I am not called Maria or something much more common. But yes, funnily enough, I am the first one ranking for my name organically. If you see the photos, sadly, there is this beauty queen from Puerto Rico that is called Aleyda Ortiz. Sadly, those photos are not from my body. From her beauty pageant experience, I think. But it is funny to see that, right? Because, of course, it seems she was like a beauty pageant or contestant, and you see all the photos from her more than for me. But it is me on the organic SERPs, and it is her in the photo ones.
Yeah, that's funny. Okay. So thank you so much, Aleyda. This was great fun, and lots of great tips and strategies were shared. So thank you so much. And listeners, please take some positive action and get out there and make a difference in the world through SEO and YouTube and all the stuff we talked about.
Important Links
Your Checklist of Actions to Take
Pay attention to Google's latest Core Web Vitals. It's a concept SEOs and entrepreneurs need to understand to maintain or improve their rankings after May 2021. 

Fine-tune everything before running or publishing anything. Think of building a website the same way as creating a house. The foundation needs to be strong for it to support the entire building. 

Have a mobile-friendly website. Test its responsiveness by using a tool called  Mobile-Friendly Test (Bulk Testing Tool). A responsive website makes it more convenient for visitors who use their mobile devices for browsing online.

Provide a more efficient and better on-page experience by making the web pages load faster. Check the page speed to know whether it needs to be optimized. 

Add elements to the website that can increase audience engagement. Calls to action such as quizzes, eBook downloads, worksheets, etc., are great examples for encouraging activity. 

Check the server speed and quality of subscription websites. Slow loading pages may affect sales and conversion, and sometimes the reason is there isn't enough bandwidth to handle the site's traffic.

Take advantage of YouTube for marketing purposes and utilize SEO strategies to get an edge at getting more viewers.

Consider doing an SEO consultancy gig. There are many advantages to being a consultant. There's flexibility, exceptional training, and more opportunities to work with different clients.

Access Aleyda Solis's SEO tools, The Free Page Experience Tools Sheet, and The YouTube Optimization Sheet.

Visit Orainti's website to find out how you can grow your organic search and traffic profits.
About Aleyda Solis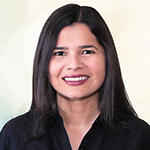 Aleyda Solis is an International SEO Consultant and founder of Orainti -a highly specialized, boutique SEO consultancy-, blogger, speaker, author (of "SEO, Las Claves Esenciales"), who also offers actionable SEO tips in her weekly YouTube video series "Crawling Mondays" and newsletter, with a summary of the latest news in SEO, #SEOFOMO. Aleyda has been awarded as the European Search Personality of the Year in 2018, Aleyda is also co-founder of Remoters.net, a remote work hub.