"Entrepreneurship is a form of art; it's a form of expression. It lets you be who you want to be, it lets you inspire others to get behind a vision, and it allows you to give back in a way you've never given back before." These are incredibly wise words from a young entrepreneur who is my guest on today's episode. One of the writers on my team introduced me to Tim Denning, who is a phenom on Medium and LinkedIn, with over a hundred million views on his articles spanning the last six years. Tim is a top writer on Medium in self-improvement, creativity, writing, startup, social media, inspiration, life lessons, and several other topics. 
In today's episode, we break down the different strategies he has for writing on LinkedIn vs. writing on Medium. I really resonate with his message of coopetition and creating value first and foremost. Tim has pushed through his own fears as well as struggles with mental illness, and he has written about that and gotten a lot of amazing response to getting vulnerable and real in his work. It's such an inspiring episode, so without any further ado, on with a great show!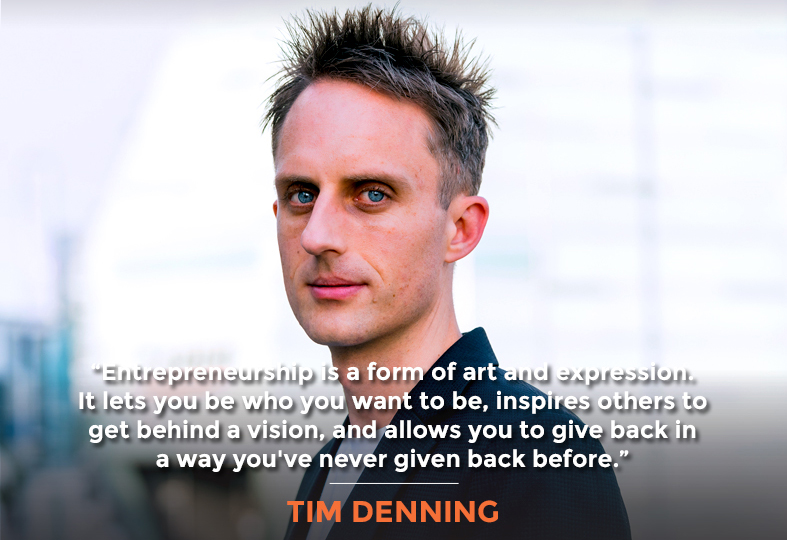 In this Episode
Transcript
Tim, it's so great to have you on the show.
Thanks for having me, Stephan. Obviously, we connected offline, but it's good to connect in an official capacity.
Yes. Well, I believe there are no coincidences. It's great that we were introduced. I just could tell that you were meant to be on my show, so thanks for coming.
Glad to be here.
Let's start, first of all, with LinkedIn because, after all, you just launched a LinkedIn course today. Congrats on that.
Thank you.
What is it about LinkedIn that other social platforms don't provide that makes it such a compelling opportunity for marketers?
Something that I learned just a couple of days ago which blew my mind is only 2% of LinkedIn users actually post content on LinkedIn. So 98% of the audience is just passively consuming content. For us content creators, that's kind of a gold mine. Then you compound that with the fact that it's got a massive reach. I think they're at 700 and something million users at the moment, and you start to have a pretty interesting opportunity.
The definition of an ad is low-quality content. When an ad is great, you don't call it an ad.
Then if you look at the people that do post content, most of it looks like an ad. It doesn't look very organic, and it's not high-quality content. I often say to people the definition of an ad is just low-quality content because when an ad is really good, you don't really call it an ad. That's the opportunity I think up on LinkedIn.
Then I've also kind of narrowed it down further, and when you go on LinkedIn, one of the problems is there are so many different mediums that you can do on there. Whether that's audio, video, or doing short Instagram-type stories on there, so it's overwhelming in terms of the features. What I've tried to do is dumb that down to what can you do right now that most people are able to access, and I believe the answer to that is writing. Then once you've built a foundation of writing on LinkedIn, that then gives you the platform to then go into those other features.
That's what I've done. I've been on there for seven years using it. What I like is it's a heavily qualified audience. If you look at the income potential of the people on LinkedIn, you're talking to executives, you're talking to the average user who's on a six-figure salary. If you've got a business and you're trying to add value back into the world, I think that's a high-quality audience that you can access, but it's a smart audience. The trouble that people have is that the voice you need for LinkedIn is very, very different.
It's taken me seven years to figure out what that voice is, and that's what we teach in the course in a lot of detail. If you compare that to Facebook or Instagram, it's a bit more casual. It's pretty straightforward how you would talk on those platforms, but LinkedIn is a completely different kettle of fish.
We're going to have to go into that, but first I wanted to clarify when you say start with writing, do you mean the short micro-posts that end up being most of what you see on the feed, or are you talking about LinkedIn Pulse-type full articles?
No. The full articles on LinkedIn, that feature was deprioritized a number of years ago. I strongly recommend to people in the course not to use that feature, and so I haven't used it for a long time. What I'm referring to when I say writing is those short text posts. And then for those that are a bit more advanced, that is quite handy with a camera, maybe to add a picture below that text, but that's really the pro level.
You've got to have something that's highly edited and that's really engaging.
By using that kind of philosophy, it's much simpler to master the platform. And then from there obviously you could do some videos. But with LinkedIn, it's a maximum of 10 minutes on the video. You can't use podcasts. You've got to have something that's highly edited and that's really engaging.
All right. Do you recommend incorporating some sort of hook or sort of clickbaity-type element into the post so that it makes it really intriguing for people to read?
Probably don't go down the clickbait path, but we definitely encourage people in the course to really focus on the curiosity factor. That comes down to the basics of storytelling. With a lot of these platforms, if you're a good storyteller, then once you understand how the platform works and you combine those two things, it's very powerful. A lot of it is just storytelling 101. But at LinkedIn, what we call the rate of revelation—so the speed at which you have to tell that story—is much faster. There's a little bit of an art to how you do that. That's the secret to it, I suppose.
When you say it's much faster, you mean there are fewer steps to go through the hero's journey or the storytelling, three-act structure?
Yes, because, obviously, you're limited to 1300 characters in these text posts. You've also got to remember that the users are using a mobile phone. Even the way you format it and the way it looks has to be perfect for the phone. As much as I hate to admit, the attention span on social media is just very low. If you've got a story that's too detailed or it's got huge chunks of text, it's just not going to get the engagement. We really simplify that down and use lots of examples so that people can practice and get really good at that.
That makes a lot of sense. Circling back to the point you made about the voice not being casual like on Instagram, the voice being very important and a little bit hard to master. Could you elaborate a bit more than that?
Entrepreneurship is a form of art and expression. It lets you be who you want to be, inspires others to get behind a vision, and allows you to give back in a way you've never given back before.
Click To Tweet
Yes. What you've got to remember when you're on LinkedIn is that the average user is thinking about LinkedIn in terms of their bosses sitting behind them, looking at them, and going, "All right, what's Tim engaging with? What's he doing? Was he doing that LinkedIn post on his lunch break when he shouldn't have been?" And then me as the user, Tim, I'm looking going, "How do I look in front of my boss? Do my colleagues think that I'm really good with what I'm posting?"
It's like being in the lunchroom of your workplace. You wouldn't walk into the lunchroom and start talking about how you went to a strip club on the weekend, or you wouldn't show a photo of you topless at the beach or something, right? You just wouldn't do that because it's the office. 
You're talking as if you're in the office and you're thinking about what makes you look the right way or what makes you a thought leader so that when you're in the office, that kind of rubs off in meetings and different clients' interactions. That's what people forget. They forget that they're in the office and they talk like they're at home and it doesn't work. Then the other thing is just around the language. 
You're looking at if I'm telling a story. You've got to keep changing the way that you frame the story. If I'm talking about the near miss that I had with cancer in 2015, if I explain it like that on LinkedIn, it's not the correct format. The way I would explain it is, "I was on my way to work, XYZ happened, I went to the doctor, and I found out that I was going to have a near-miss with cancer. I went back home, I didn't go to work the next day, and it changed my career path."
It's all about language and the way that you frame it.
I'm still telling the cancer story, but I'm saying career, I'm saying work. I'm framing it in a work context so someone doesn't read that and go hang on, what the hell's this got to do with LinkedIn? It's all about the way that you frame it. 
My advice is anything can be framed to work. If you've got kids and you're telling a story about your kids, you can tie that back to work because when you're playing with the kids, you did that at work. You weren't at work when you were playing with the kids, or on the weekend you went on a holiday. That's because you've got annual leave, then you use that annual leave to go on holiday, and you learn these things while you're on the holiday. Then when you came back to work you started thinking about work differently.
Right. Work-life balance and everything.
It's just the framing.
Yes, it's so smart. It makes it relevant.
It makes it relevant. It's very subtle, but it makes a huge difference.
Now, there's a point where I want to also make about what you're describing. It's about not trying to be liked and not trying to be disliked. You're trying to add value with what you're posting. So many people care about what their boss thinks of them, their co-workers think of them. They feel like they're being watched and they're being judged. That limits them. That changes their voice. That changes the whole point of why they're posting, and I think that's a mistake. Do you want to comment on that?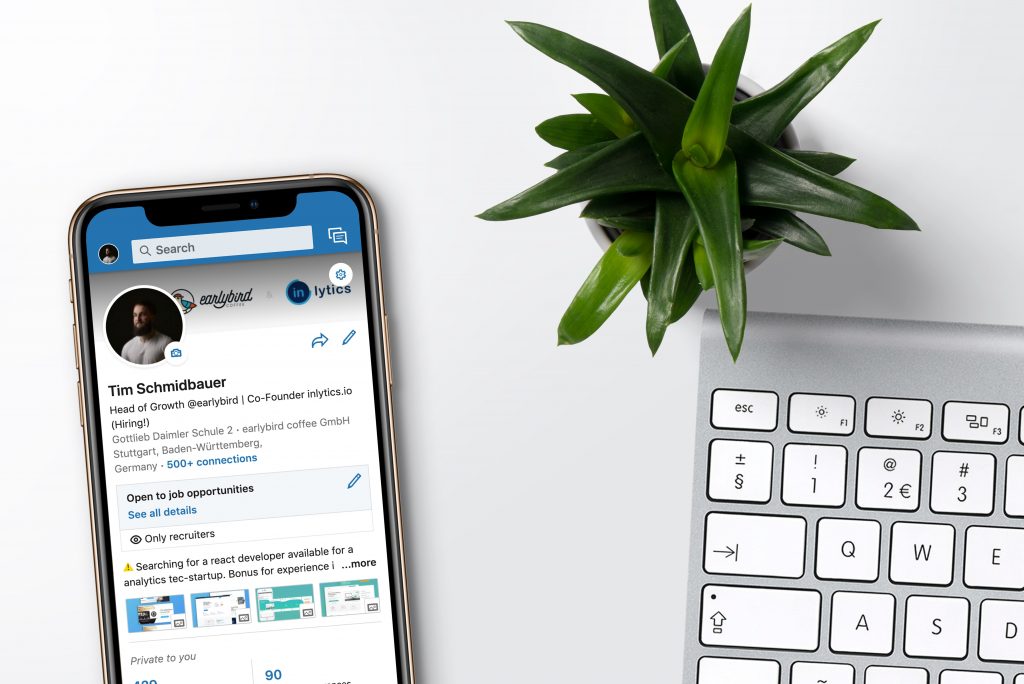 Definitely. I think one of the biggest challenges I see on social media and particularly on LinkedIn, and sorry if I offend anyone in the audience, but there's a lot of people walking around talking about this personal branding revolution. If you see my stuff online, you'll see I'm the opposite of that because to me, personal branding, what it stands for in self-improvement terms is it stands for selfishness. It's about you and your brand and what you are going to get by sharing that content.
What I teach is not personal branding. I teach the opposite, which is what can you do to help the audience? And that's a selflessness approach to marketing or content creation. That's probably the biggest secret I have. People go, "How do you reach these audiences? Is it who you are?" I said, "No, it's because I'm not trying to be famous. I'm not trying to take cheap shots to get someone's attention." I'm just trying to share things that I think will help them, and that's my only goal. If that helps to build an audience, an email list, or whatever it is, that's great, but that's not my first priority. I'm happy to do things and not try and monetize everything.
But when I go on LinkedIn, I see all these people with these businesses and they're trying so hard to sell a product or a service they completely forget about the human being that's on the other side who's maybe having a bad day at work or not sure what they want to do in their career next. I have this philosophy that 99% of what I do is for free, and there's 1% of it that I monetize, and that helps me earn a living, but I don't need to make money off every single person or every single thing that I do.
Shift away from the selfish kind of personal branding.
Just that subtle shift away from this selfish kind of personal branding, look how good I am, look how great my life is, that's been huge for me, and that's the opportunity I want everyone else to be able to access.
Wow. That's profound. When did you come to this realization that personal branding is really about ego and that you need to come at this with a selfless perspective?
I got a bit of a look behind the scenes. In the early days, I had a few blog articles that went really viral. What happened was I got added into a few of these LinkedIn groups with other content creators, and I started watching what was going on. What they were posting and what was happening behind the scenes was like two different people. There were all these wars behind the scenes of who's getting the most likes, why didn't you like my thing, and it just got really toxic. I went, hang on, we're all doing it for the wrong reason if that's why you're here.
I just started pivoting away from this whole personal branding thing because just something about it just felt very selfish and self-centered. I just don't like to treat people like that. If you walk through life and everything is transactional, you're going to have a really miserable life. So for me, it's just trying to help other people with what they're doing. 
There's that famous quote. It's like, if you help enough people get what they want, you'll get what you want. I kind of use that philosophy. That's how you and I met, Stephan. We're not here trying to get anything out of each other. If an opportunity happens in the future, great, but that's not the reason for the connection. It's just a different way of looking at things, and look who you get to meet when you have that approach, right?
If everything about your life is transactional, you're going to have a miserable life.
Click To Tweet
Yes. I got to share a story that I'm going to circle back to making it relevant to business and marketing. The idea of having something, doing something, being something that is meant to add value in the world, to make a difference, to reveal light, and not trying to do it to gain brownie points or get something out of it is so crucial. 
I had an experience with that just last week. I had befriended the stray cat. I'm in Tel Aviv currently, there are a lot of stray cats here. I would always feed it. I brought a can of cat food with me. We'd go to this appointment—me, my wife, and the baby. My little one loved when we would go across the street and see the cat there, most of the time she was there.
This one week was different, this was last week. She was obviously hurt, something was wrong. She was very slow and couldn't seem to go down off of the area that she was at to get water and so she looked really dehydrated. There was a big thing of water nearby and there was food down there as well. She didn't look like she was able to go and get it. I didn't know what happened if she was injured somehow. I asked for guidance from above, and the answer I got was to take her to the vet. I've never taken an animal to the vet before that was not mine.
That was a little bit of a stretch for me. We were getting ready to move back to the states, which is actually later today we fly back. It was a big ask. I mean, it wasn't an ask. It was like I was asking, "What do I do? How do I help?" And the answer was, "Well, you got to get out of your comfort zone and actually take the animal to the vet," and we did. She had a pelvic fracture. She would have died if I hadn't intervened.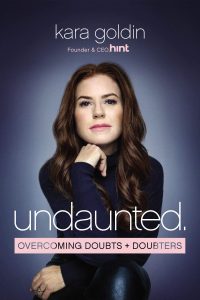 The next day I had an interview on The Kara Goldin Show. Kara is amazing. She's been a guest on my other podcast on Get Yourself Optimized. She's the founder of Hint Water, author of the new book Undaunted—amazing. It was before the recording started I just mentioned this because it was very fresh, it was just happening. She said, "My mother always told me that you save a stray cat and you get a few years extra added to your life." 
When you hear things or you see things and things just pop for you. If you're reading it, it pops off the screen. It's like you get a repeating number, these are called angel numbers and it just pops off the screen, off of a page, or whatever. That's a sign, that's a message. For me, that popped off of the audio when she was saying. That felt like that was a message meant for me. 
I didn't do it to get a few extra years added to my life. I didn't do it to get brownie points or karma points in heaven. I just did it because if not me, then who, and if not now then when? It was really beautiful. It touched my heart and my soul when Kara said that. How many people say something like that? Have a mother who always says that throughout a child's childhood and she passed that on to me. I knew it was a sign, a message meant for me. It's just like a bonus. It was really beautiful, but that wasn't why I did it.
Translate that again to a work environment, everything that you do has your signature on it. If that signature is done with this intent that's pure and loving, and I'm not talking about giving to get sort of loving. I'm talking about unconditional love like that's who you are. That's the kind of marketing I want to see in the world.
Whether you call that law of attraction or whatever you want to label it, I describe it as a bit like a magnet. You put out all this stuff into the universe and it attracts the right people back to whoever might be interested in what you're doing. I get these emails all the time from random readers that say, they either felt something or they got some sort of positive vibe. 
I just think, well, if you just keep doing that, I just wonder where if you're putting out enough of that positive energy for long enough, where does that lead? I don't know, but so far it's led somewhere pretty interesting. There's no plan behind it. There's no marketing plan. There's no ROI. There's no deadline or any of that stuff. It's just this would be interesting if we did it and that's the approach.
Now you hit a huge kind of home run type of viral post or several early on. I'm curious, what does that mean in terms of reach?
It's a lot. I probably would have had quite a few pieces that have done 10 million views plus. What often happens is they transcend the platform. I've had a couple on Medium in the last year that have ended up on LinkedIn, not by me, just people have shared them on there, and they've gone like mega, mega-viral there.
Then in the early days, I was posting articles directly to LinkedIn using the article feature, and I had a couple there. I think there was one I remember very distinctly called "16 Things Your Successful Friends Have Given Up." I had millions and millions of views just there. 
What normally happens when it goes viral is people like Business Insider, CNBC, and some of these bigger public publications start to syndicate it, and so that's happened quite a few times. Again, I don't think it's anything to do with me. I just think more that if you're doing it for that long and you start to refine it and get it to a bit of an art form, it's kind of obvious that eventually, something's going to pop. That's why I just put out a lot of content and I don't worry too much about what does well and what doesn't every so week. Every couple of weeks I'll see something that pops and that's good enough.
When it pops every week or a few weeks, is it over a million views? What are the criteria that feel like it popped for you?
I think between 100,000 to 500,000 views is what I define now. In the earlier days, the platforms probably had a little bit more organic reach than they do now, so it was easy to get one or two million views without too much issue. I'm not saying it's not possible now, it's just a lot harder because the social media platforms are obviously prioritizing ads and so that's going to take up some of that organic reach. On platforms like Medium, there are record numbers of content creators on this, particularly since COVID, and that just plays into it.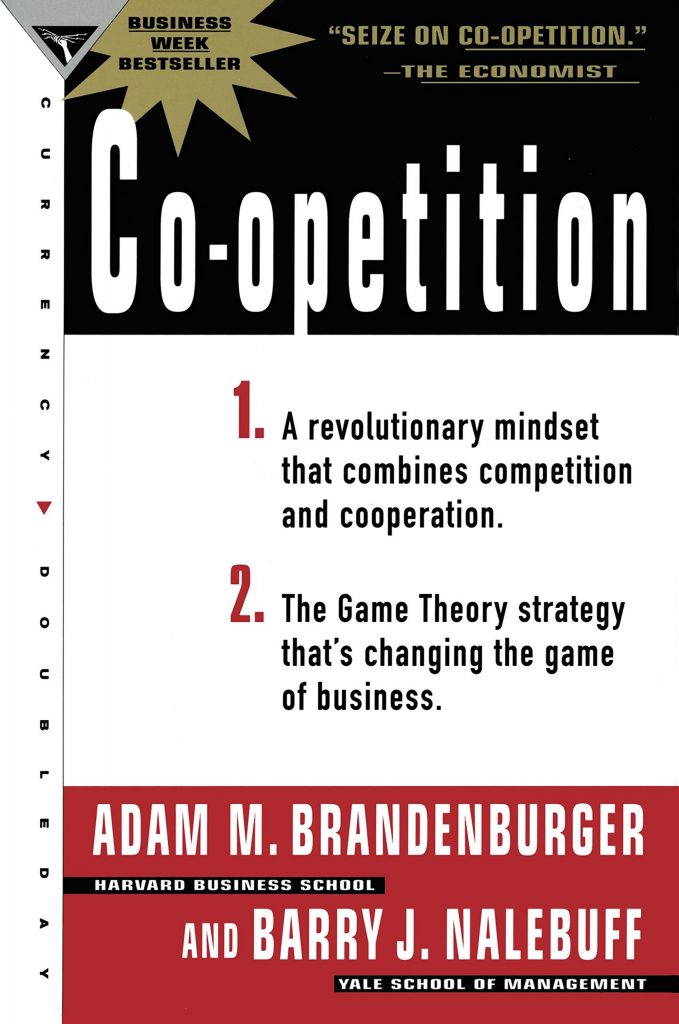 But I don't really think about competition. That's something that frustrates me a bit when people start getting competitive. You either do the marketing game as a team sport or you do it by treating everyone like competitors. It's more fun to play as a team sport, so that's how I think of it.
So true. There's a book called Coopetition. I never read it, but I always loved the title. Everybody is a cooperator, not a competitor. You can cooperate with them, collaborate, and build something that's greater than if you just worked alone and that person or company worked alone as well. It's really a cool idea. One you can put into practice and I think creates a lot of value in the world.
I do that with courses. Many of the other content creators I know want to offer courses, but for example, many of them are not LinkedIn experts. They end up just becoming affiliates of my course because it's easier than trying to create their own. I could say, they're competitors because we're all trying to do the same thing, but not really, and then vice versa. They sometimes will give me writing gigs that they don't have time for, I might give them writing gigs that I don't have time for. 
There's just so much of this back and forth between everybody. It's really nice and it's like everybody gets to eat, so it doesn't really matter. We're not trying to one-up each other, and that's because none of us are trying to buy Lamborghinis or anything. That's not the point of it. When you don't have that philosophy, you're not trying to maximize the money. Then, strangely enough, I don't know why it ends up working in reverse where you end up actually financially doing quite well without trying, if that makes sense.
Totally. It's not a zero-sum game. If you treat everyone like their part of your tribe instead of someone else's tribe, then the universe starts to just line things up for you. It's pretty cool. You're a top writer on Medium and you have been for how many years?
Probably five years.
Amazing. The platform has changed pretty significantly, right? Because I, as a consumer of content, I'm not writing on Medium but I do read (occasionally) articles on Medium. It says, you get X number of free articles and you've consumed one, two, or whatever of your three free articles for whatever time period. I'm not tracking that, I just noticed that. I don't seem to hit the maximum number because I'm not consuming much content. What does that do for content creators in terms of the downsides as well as the upsides because that's not always been that way?
There's so much back and forth between us, and we're not trying to one-up each other.
About three years ago, Medium decided to change its business model. In the old days, it was really just like your personal blog. The way you would monetize it is to use a call to action or a link in the bio to link people back to your website and then you might sell a product through there. What they decided to do was move away from that and focus more on quality.
What they started doing is they introduced the Medium Partner Program. Readers can buy a $5 a month subscription to obviously access all the content unlimited, and then for the writers, they all get a share of that $5 per month. Now, that started originally being based on I think it was views, and last year they changed it to reading time. It's whoever gets the most me reading time gets paid the most. You might have the most amount of views on your article, but if everyone's only staying for 30 seconds because it's clickbait, then you're not going to do so well on the platform.
Then they also introduced a number of other measures to ensure that quality content was getting through, and low-quality content was essentially not getting much reach. Again, if you don't understand how the platform works, you'll never be able to tap into its reach. You'll just end up in that basket where the majority of your work gets blocked. I think that's where people struggle. It's not written anywhere. It's kind of like all unofficial. Well, it is. You can see it on the dashboard, but there's no FAQ that points this out nicely for you. A lot of people that write on there tend to do a course, and then that's how they figure out how to use it.
If you don't understand how the platform works, you'll never be able to tap into its reach.
Interesting. The reading time reminds me of watch time on YouTube because that metric is the magic metric that if you can perform well in terms of watch time, everything else falls in place. But if you just are after the view counts, you'll probably not perform that well in a way that YouTube will recommend you as a suggested video over on the right-hand side. 
It's very, very, very important with YouTube to get a lot of watch time with your videos and with the overall sessions. Even if they're not watching just your videos, you'll benefit from the session watch time as well as the watch time of your video. It seems like that might be applied in a similar fashion on Medium but for reading.
Yes, definitely. Yes, very similar. The other huge benefit that people don't often understand with Medium is even if you put it to one side the monetization, Medium has probably some of the highest SEO anywhere in the world on any website. I mean, if you put something on there, even if it doesn't get very many views, from an SEO point of view, it's going to show up for those keywords very high in Google. You'll see that with a lot of my articles. They're only in Google because they're on Medium. If they're on my personal website, they wouldn't have those number one and number two rankings.
If you forget about monetization, you can just put your content up there. You can still link back to your website. It's quite generous, actually. It's like up to 20% of the content can be a call to action. You could have quite a long thing at the end telling people what you do and linking to different products. You can still do that, you can still earn money. Just that SEO factor, the Medium domain. When you publish content on there, you get like a subdomain under Medium, and because that domain has just so much authority—I did measure it once. I think it's like 98 out of 100 or something crazy. That just helps your content get seen.
Give people what they want, and then you'll get what you want.
Click To Tweet
Then in terms of reach, at the moment, I did see they posted a graph recently of the number of views per month. It's like hundreds of millions, and it's increasing rapidly at the moment. It's a really good platform if you are a content creator to get your head around and put content on. There are obviously quite a few guidelines. I wouldn't put a tweet size post on Medium personally. I would probably aim for 700 words plus. Those sorts of best practices are quite obvious.
Is there a list of these best practices somewhere like 700 words minimum sounds like a good idea to me as well, or do you really need a course on Medium to earn all this stuff?
No, and I've actually given this feedback to Medium and they are starting to change it. But as it stands today, it is, in my opinion, an intuitive platform and it does have a lot of friction. But each month as they do their updates, I am noticing it's getting better and better. 
For me, I did have to learn the ropes a little bit. I did it the stupid way. I didn't do a course. I ended up wasting probably two years experimenting and trying to figure out how it works. If I had my time again, I would have just done a course and probably got over and done with much quicker. That's how now, I see people that just get on there. Within a few months, they have some really successful posts. When I ask them behind the scenes, "How'd you get that?" Nine times out of 10, they've come through one of these courses.
Even I do courses. I've done Medium courses now later in the journey. Even when I was preparing for my LinkedIn course, I did other people's courses just to get a flavor for what's the difference of the content and what are maybe some of the other goals that people have outside the ones that I'm addressing myself. The unfortunate one was a lot of people are stuck on this personal branding one and thinking that I should do a course about personal branding. I think that just comes with education. I do think that will shift, but right now people are very focused on that as a goal.
I've done Medium courses now later in the journey.
I do think that you sell them what they want, you give them what they need. It's kind of an adage in marketing. If somebody is selling a course, a package, coaching, or whatever on personal branding, which is what everybody wants then they give them then is what they need. Which is, here's how to be altruistic and value-focused with what you do and not try to keep getting stuff in exchange. Instead of feeding your ego so much and being selfish, how about X, Y, and Z instead? That's I think how you can give them the medicine after you've baited them with the candy.
I think that's a really important point. This is one thing I've been trying to get into a number of the students' minds is that I've had posts like we've said before that have done millions and millions of views, and I keep telling them that when that happens it doesn't feel any different. Whether the dashboard says 1000 views or 1 million views, after a while, you just become numb to it.
Same with the money side. People go, "It might be great to make six figures off whatever that product is." I say, "Look, to be honest, when I was making zero dollars as opposed to making six figures of different products, it doesn't feel any different." The game never ends, it's never enough. Once you get 1 million views, it's happened to me, then you have the craving for how do I get 10 million views? If that becomes your driving force, it gets really empty really fast.
That's why I say for me, the experience that I've had is that the best feeling is actually when you know you've helped someone. I've had many of these over the years of people that were suicidal.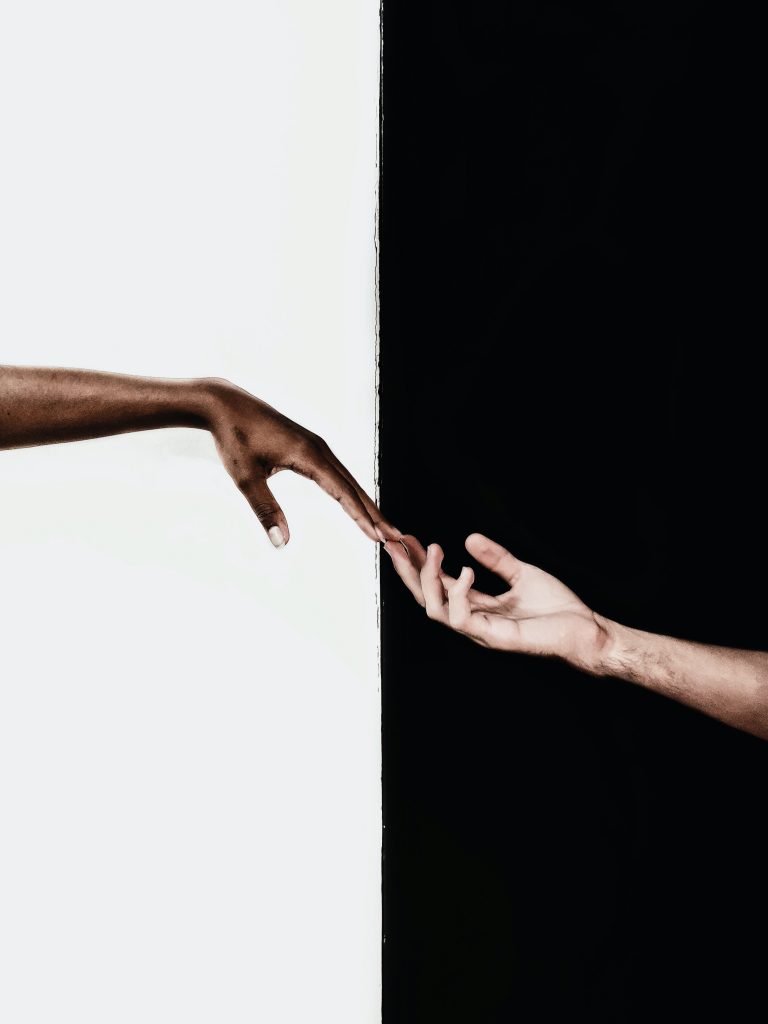 I had a guy a couple of weeks ago who basically lost everything. His business was in ruins. He was about to get divorced, and he wrote a bunch of articles. I think he got an ebook off me a few years ago. I didn't even know, but he sent me an email one time and I replied just with a few things that might help him. He replied back. He's like, "It's been like four years or five years or whatever it's been. Now everything's back on track, my marriage is better. We've just started a new business, it's booming." 
You read that and you're like, God, this guy was completely going down the wrong track. A few silly blog posts and a very short email from me and look what's happening? I've had others that are literally saying, "Look, I'm about to commit suicide. Things are really bad for me." I go, "I'm not a psychologist, what we need to do very urgently is get you in touch with a professional. I'm going to be your one-to-one accountability partner to make sure you take these actions. It's really, really important that you do X, Y, and Z right now."
It's worked. They've got the treatment, and they haven't gone and done the stupid thing. It's like, wow. Who knew that a few blog posts on the internet had that power, right? That's more rewarding than the dollars, in my mind.
Of course. Saving lives is beautiful. Congratulations on doing that and keep it up. You're doing a lot of good in the world, so thank you for that.
I think it's a cool part of what we do. If you can tie back marketing or whatever it is that you do back to something like that, it's a heap better feeling.
Is there a particular blog post or piece that was the most impactful out of everything in your portfolio that's probably saved or changed the most lives?
Yes, there was one I posted very early on called 14 Ways I Completely Changed My Life And So Can You. I wasn't intending on being a writer, but I had a friend who had a blog. He said to me, "Look, I want to interview some startup founders and turn those into blog posts." I said, "Look, I know a lot of startup founders but I'm not really a writer." He's like, "Well, why don't you interview some of these startup founders that you know, record them like a podcast through Skype. Just record the audio, not the video, and then you can listen back to it, take notes, and turn those into blog posts."
I started doing that, and to be honest, you can still see them online if you google my name and go back like many, many years you'll see them there. They just kind of read like startup press releases. They were very focused on what companies were raising what amount of money. That's how I got started. There was no self-improvement or any of that kind of stuff.
And then one night I was really frustrated and I was a bit sick of it. I've had a long battle at that point with mental illness, and I'd kind of overcome a lot of that. So I ended up just writing a blog post around how I did that, how I switched that situation to something really positive. I didn't think too much. There's a lot of spelling errors and stuff, and I just put it up on the website in the same place that I was putting those startup press releases, which is a website called Addicted 2 Success. 
I don't know why, but within a day or two, it just went absolutely berserk. I went on Facebook and it had 84,000 shares. Just to put that in perspective, that's not 84,000 likes or any of that. That's actual people re-sharing the post. Still, to this day, I don't think I've had anything that's been that successful, and I still get emails years and years on from people that say they found that really helpful. 
I read back and go, the blog post wasn't that high quality now compared to some other stuff that I can write, but there was just some rawness about that. I think people could tell that I'd gone from this desperate place and I was transitioning to something else and I think they could relate to that.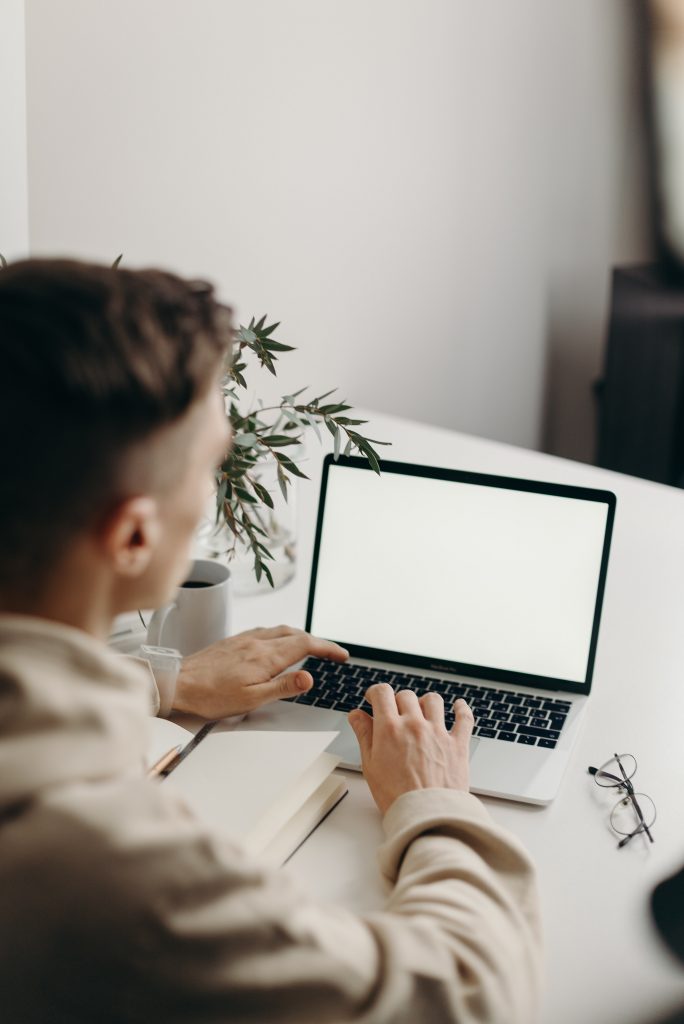 I often say you'd be surprised it's not necessarily about the quality of the content but how relatable it is to the situation that you're describing. You describe this dire, everything is kind of black, you don't know where it's going to go, and you sort of lost all hope. People hear that and go, that's how I felt. The spelling errors and all that, it's so unpolished. I keep saying to people, people want this sort of unpolished content that's raw, and I think that's what I've become known for has just been how to produce that.
It's like on video as well. If it's highly produced, it looks like it came out of a Hollywood studio, it doesn't feel relatable, it doesn't feel genuine, authentic. You can't have poor audio quality with the video. You can and should be more organic looking or homemade in a way that makes you feel like a human. How beautiful, authentic, and vulnerable of you to share that battle with mental illness and become so relatable to so many people so that you could change and save lives.
I don't know how to describe it, but it was like torture. It's the worst feeling in the world. It's like your brain is constantly working against you. The way I described it in the blog post recently is it's like walking on earth and you don't trust gravity to keep you there, that's how it felt. You literally don't trust your own body to do the things that you need to do.
Maybe that's, for example, at work you might have a presentation. You've got to be there at a certain time, you've got to show up, and you've got to talk, and I couldn't trust my own body to be able to do that. I'd be nervous, I'd be sweating, I'd be running to the bathroom. It was a disaster, everything I tried to do.
You can imagine, after decades and decades of doing that, you start to just lose hope of everything I try and do get sabotaged and I don't know why. I didn't know there was mental illness. It's not like anyone can just diagnose it. I kept going to the doctor, thinking maybe it was an eating disorder, a stomach problem, or all these different things. It's like, no, it was mental illness. I was witnessing the physical signs of extreme mental illness. All it took was to go see a psychologist and get the proper help. Then after I was like, oh my God, why didn't I do this earlier?
There are so many people that live with this they just don't know what to label it. That's been the frustrating part, and that's why I keep sharing it. Lots of time in my corporate career, people keep telling me, you shouldn't talk about that. It makes you look weak and it makes you look too soft. I'm like, yeah, but lots of people get value out of it because they're afraid to share their own journey with that. I just suck it up and just deal with it.
Beautiful. I had a situation happen just recently were somebody out of the blue messaged me on LinkedIn and thanked me for a post I wrote probably five years ago about imposter syndrome and how I experienced imposter syndrome. 
99% of what I do is for free, and 1% is what I monetize.
Click To Tweet
He wrote in this message to me that he couldn't find much information about imposter syndrome written from somebody who was successful and sharing their journey and their experience. It was more just self-help from an outside perspective. Here's what you do if you're suffering from imposter syndrome, and it didn't feel as relatable.
He got a lot of value and help out of just reading this content I wrote. It was a post on the Huffington Post. I also covered it in a podcast episode on Get Yourself Optimized. It was the one with Elissa Fisher Harris where we went into that topic and I shared a bit of my journey. 
I don't know the degree of the impact, but apparently, it was significant for him. Out of the blue, somebody I'd never heard of, spoke to realized I had helped or assisted with that article, messaged me to thank me and asked for more resources. I did, I gave him some things that would help him on his journey. We're more powerful than we can possibly imagine. How you do one thing is how you do everything. If you're coming from a place of selflessness and unconditional love, that leaves a mark in everything that you do.
I think, Stephan, one of the challenges I've seen with self-improvement is naturally when you've had a little bit of success in whatever field, you might get people to try and mimic some of the things that you do. I see that a bit on some of the platforms. But the thing they're always missing with self-improvement is they just tell you the normal story of imposter syndrome, which has been written about before, but there's no personal narrative. It doesn't make it relevant. It's just basically sharing facts, and then that person that wrote that goes, why didn't anyone read it? Why is it not getting the engagement?
Nine times out of ten, the story is missing. There's no personal narrative, and it's not relevant.
Look, there's probably a number of reasons, but 9 times out of 10 it's just because that story is just not there, it's missing. If you haven't had that experience, you can't really write about it. You can maybe try and weave in a celebrity's experience or whatever, but it's not the same as when you've actually endured it. That's the missing ingredient to a lot of content. It's just that personal touch of you have been doing the thing that you're talking about.
Yes. Facts tell, stories sell.
Correct. There are lots of people writing about those stories but there's no story.
The more you are willing to go outside your comfort zone and be vulnerable, the more lives you'll impact. The more reach, the more side benefits happen. But then, it's pretty scary for people. 
For me, when I wrote that Huffington Post article I got some great feedback about it. I even got an email out of the blue from Psychology Today, the magazine. They wanted to write about me in an article about imposter syndrome. I said, "Okay, I guess you can interview me," and then they're like, "We want to make you the cover image for that issue." Then I'm like, "That's the poster boy for imposter syndrome," and I bailed. I bailed.
What a good opportunity and you missed out, right?
Well, I don't know how many lives I would have saved or changed by putting myself out there to that level, but at the time—this was probably five years ago—I didn't want to be known as the poster boy for imposter syndrome. I got scared, I got cold feet, so I said no.
Always prioritize the human being aspect of a business transaction. We are not dealing with faceless corporations; we are dealing with people.
Click To Tweet
That's common, Stephan. I keep saying one of the different levels that I've reached as a writer is exactly what you're talking about with the vulnerability, and it's really hard. There are a few of us in the writers' group and we have this thing where we say if you didn't feel a little bit uneasy when you published it you probably didn't push it far enough. Now the pieces I'm looking for are the ones where I hit publish and it's really uncomfortable. This happens a lot, especially in the last few months.
I've had many where I've gone, if my boss at work reads this, a family member, or something it's going to be really uncomfortable. You just build this courage muscle. You just keep working it and eventually, you get further and further. That's another secret technique that some people use. Once you understand that, if you can tap into it, it's very, very powerful, but it's hard.
That reminds me of a tool that I learned probably six or seven years ago while reading the book called The Tools. A beautiful amazing book written by a couple of psychologists. There are five tools in this book, and one of them is how to face your fears. It's a very powerful visualization, but very simple.
You visualize the fear. Let's say for me it was being on the cover of Psychology Today. You just imagine that as this cloud of black dust in front of you. You don't just face the fear, you run to and through it. You run towards the fear and you run straight through it to the other side. You visualize yourself doing that. 
The way this came about was one of the co-authors had a really good friend in high school who was all-state in football. He was an incredible, very, very successful athlete. But he wasn't all that athletic. The co-author couldn't figure out what's your secret to success?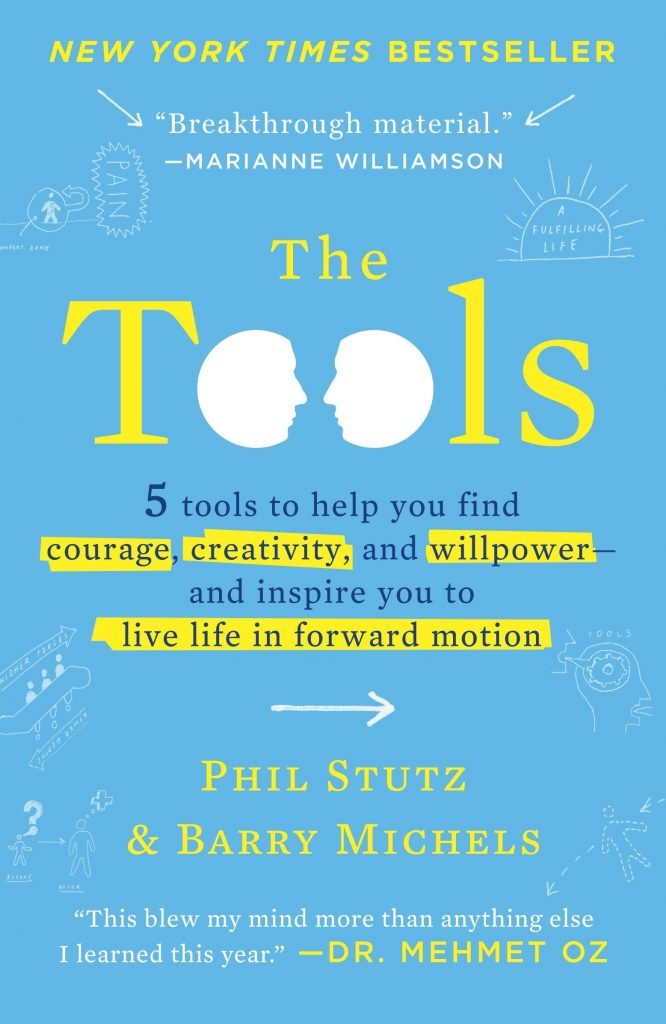 The friend confided in him and said, "Well, I just go out there and get tackled, pummeled as quickly as I can, and then I become invincible the rest of the game. I will go run straight towards the biggest opponents on the other team who are going to tackle me and crush me." He wasn't a very big guy. He just ran right into the fear, right to the biggest players when he got the ball, that first interaction on the field and he became invincible the rest of the game.
The co-author turned that into an exercise, which he would have his patients, his clients use. He got all the success for them and then he decided to include it in the book. What a cool example of something that you just learn in passing through your life, some life lesson, and then you turn it into something that millions of people can use. It's like what you've done, and you're using that courage muscle all the time. You're running straight to the fear and through it and saving lives. It's beautiful.
The other way I think of it as well is what can you link it back to? I always think of this mortality thing and I go, "All right. I've got this fear and it's very scary, but in comparison, none of it really matters." 
If we rewind back to that 2015 moment, I mentioned that near-miss with cancer. Just by pure luck, I happened to see a second doctor and they happened to find out what was going on. But had I have not done that, it probably would have been a pretty dire situation. I go, okay, well you may not have even made it to this point where you're at now. What have you got to lose? You're not getting any younger. When you're gone one day, no one's going to remember all these little things. They're not spending their days on earth thinking about you and your brand, they're just not thinking about them. They're thinking about themselves. So 99% of what you do is not even going to be noticed or remembered.
When I remind myself of that I can push through some of these fears, and that's all there is. You can make a really cool impact if you can push through these fears, or you can hide and be scared but you're just losing. Then in the end, you'll die and you'll just be regretting the fact that you didn't do all those things. That's how I get through it.
Regret is not fun. Are there any tactical or logistical points that you want to make about the posting like frequency? I know the length would be 700 words would be more of a minimum. Is there a maximum for a Medium post? Do you always post the same post to your blog or do you have to change it? A few different things like that that I'm curious about.
You can make an impact if you push through these fears.
Okay. Definitely the frequency. I think you need to be posting at least one story a week. Now I post 10, I'm not recommending anyone do that. At least one so you can show the algorithms and the platforms that you're there and you're alive. That's the first thing.
Definitely a solid image that's at the front that captures people and helps remind them what the article is about. I see a lot of posts where they'll be talking about something but the picture's got nothing to do with it. When you can have a picture that relates to the headline, that's important.
Not using clickbait titles. Medium doesn't allow clickbait. If you do that, you won't have your posts shown to many people. Unfortunately, they don't really tell you what is and isn't clickbait. You just have to use your own intuition, so that's key as well.
I would recommend that you link back to an email list so you can build your email list. You can, (as you mentioned before) post on your blog first and then you can use and I'm going to stuff up the way you say it, canonical links. Medium allows those. I don't personally do it very often because one of the problems with that is you might post something on your blog first and then post it on Medium a day later. 
The problem is Medium's algorithm is always looking for the freshest, newest content. When you do that, you're showing that your content is not the newest. I don't think that's ideal. That's my personal opinion, that's what I've experienced. That's a decision you have to make. Out of my 10, I might do one a week that goes on my own blog and then gets reposted to Medium. I try and make sure the time that I post and the time it goes on Medium is not too far apart, so that way Medium is still seeing it as fairly fresh. That's another important piece.
Medium is definitely a PG platform. No sexual content, no sexual images, no pictures of guns, no conspiracy theories, no hate posts against a particular person. If you're going to talk about a problem, you need to present a solution. You can't just go in there and be angry about Donald Trump. You've got to actually say what is the solution to this problem. Ideally, you finish the blog post so it ties back to the headline or to the initial intro. Some people don't, they just leave it in midair. That's not really the best practice on Medium. 
You want to make the reading experience nice, neat, and tidy, and not overdo it with lots of pictures and diagrams.
You need to make sure it's free of spelling errors. I use a tool like Grammarly to do that. You don't want to put a whole bunch of images through the post so it looks like an ad. You want to make the reading experience nice, neat, and tidy, and not overdo it with lots of pictures and diagrams because it is very much a writing platform, not a writing and photos platform like Instagram, as an example. 
Just making sure that your titles are not random things. I see a couple of these, it'll say, on marketing, on self-improvement. That's not really a title that's going to engage someone or make them want to click your post.
Again, just subtle curiosity around what they might get out of your post is key. Then above the headline, you've got an opportunity for a subtitle. A lot of people don't use subtitles, I definitely do. If you look at how posts get displayed in the media map, all you can see is the headline, the subtitle, and the image. You want to make sure that those three things are bang on, and if you're not using a subtitle, you're missing one out of the three opportunities that you have to get a reader's attention.
Normally, I use the subtitle like a second headline. But going into a bit more detail around is this research-backed, who might you hear about in this post, something that's a bit more detailed. Sometimes you can be really vague in the headline and put all the detail in the subtitle, or be really detailed in the headline and just be really vague in the subtitle. There's a lot of tricks, but all of those techniques together are the best practices for Medium for sure.
Wow, those are fantastic. Now, about the image, is that something that you find on a stock photo site like pexels.com or Unsplash, or is it something that you take a photo with your own camera?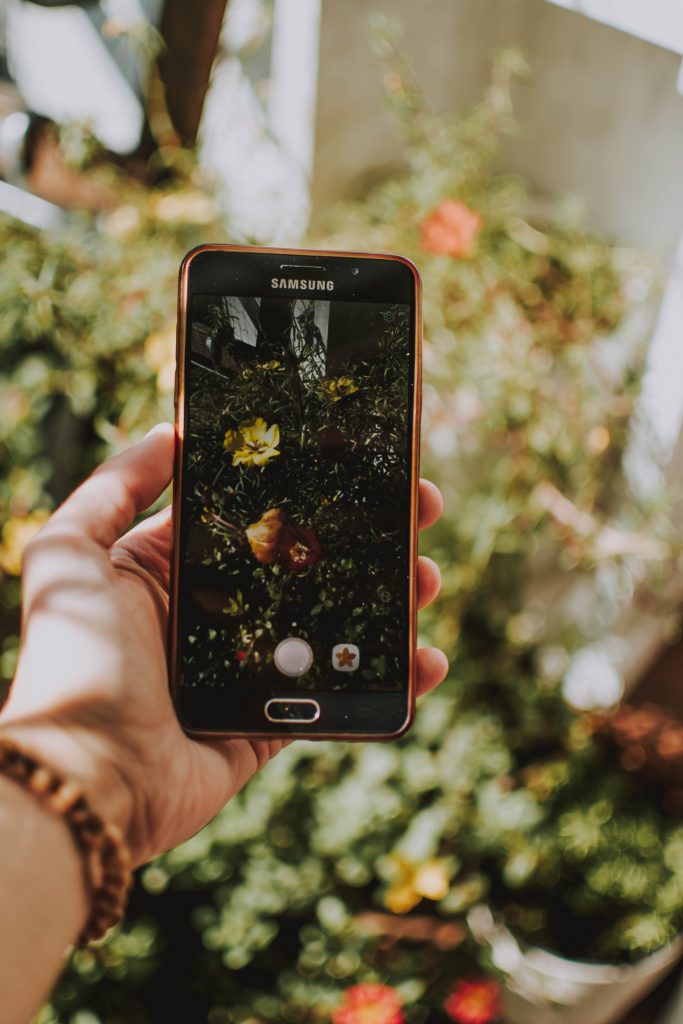 I use a lot of Unsplash images. In the last few months, I have started using more and more images that are taken with my iPhone. I've actually noticed those posts seem to perform a lot better. I think back to what we were saying before, it's just me taking a photo on my iPhone. You can just tell that it's not a perfect stock image. It just has this rawness about it. Especially if it's something about me, mental health, or that type of thing, those images definitely work a lot better. 
I would strongly encourage anyone that's listening to this, if you've got your own camera, don't be afraid to use it. It doesn't have to be photos of you, it could just be photos of holidays you've been on or places you've gone to. I think a mixture. But Unsplash is definitely my go-to place.
Got it. I learned this technique from Andy Crestodina years ago of the evil twin, which is simply this. If you have an article that you've written for, let's say, Medium. It could be Inc. Magazine, entrepreneur.com, or wherever, but you've got this article that you've written for one place and you're not allowed to repurpose it for your own blog, your own website. 
You create an evil twin, meaning if it's the "Seven best practices that all billionaires implement in their daily routine," you just flip it. "The seven biggest mistakes that unsuccessful entrepreneurs always make that the billionaires never do." You base it on the same research, you don't just paraphrase, you rewrite it. But it's a lot faster to rewrite an article based on the research you've already done and create that evil twin than it is to start from scratch. If you only post to the other platform and not to your own, to earned media but not owned media, then you're missing an opportunity. I really liked that approach. Any thoughts on that?
This is something I do a lot, Stephan, and I think using data now as a writer is fundamental. I'll give you a couple of examples of how I do that. I definitely rewrite blog posts. I do that all the time, but I don't look at the previous one. I just look at the headline and then I basically just write it from scratch. It's never even close to the original, so that's an easy one.
When it comes to headlines on LinkedIn and on Twitter, I am often testing headlines. People don't know it, but I'll look to see what gets engagement and try and work out what could be good? Some of my best tweets become headlines. Some of my best headlines have become tweets. I do that with subtitles as well, back and forth. Any LinkedIn post that I have that does well ends up as a Medium blog post, so those 1300 character posts will become a blog post, vice versa. If I have something that does well on Medium and it's got work or business context to it, I will definitely write a LinkedIn update with some of that as the inspiration.
Highlight your favorite sentences, and they get stored on your Medium account.
With Medium, another thing you can do is you can highlight your favorite sentences, and they get stored on your Medium account. This is a really cool feature that a lot of people don't know, you can see what your followers have highlighted within your content. I can go to an article and I can see what was the most highlighted line of that article. Guess what, that makes for a great tweet. It makes for a great headline in itself. It makes for a great LinkedIn status. It makes for a great ebook title. Constantly I'm using data to refine what I'm doing. That's something that everyone can do.
That's brilliant. I love that. That reminds me that Kindle has a similar feature where it shows you the really highlighted little bits in a book. If you have a book that you've published on Kindle, you can go in just as a user of your own book and see where those highlighted elements are.
What's cool about these highlights is they're public. Even if you're not logged into Medium, you can see what the top highlight is on every article, and it points it out really clearly. I'm fascinated. I've been watching these for seven years, and I've seen so many patterns over the years of what are the top highlights? What makes a good top highlight? 
A couple of insights is sometimes it's often a short sentence. It's typically not a long paragraph, in my experience. Normally the point they're making in that sentence is really simple. It might be something simple like, "So I wake up tomorrow at 5 AM and drink a liter of water," that's it. You would think, that's nothing amazing. But for whatever reason, it's those little nuggets, especially if it's actionable, they seem to be very well highlighted. What else is there? 
It's something that's got an interesting metaphor in it. I saw one about gaslighting and it had a final sentence around "America is gaslighting you," or something like that, and then it had that as the top highlight. I encourage everyone to study top highlights. You'll learn a lot about writing and what people are interested in by doing it.
Fabulous. Well, we're out of time. Where do we send our listeners to get your LinkedIn course, your other courses, potentially to work with you? I believe you do ghostwrite as well, so if you're available for that, where do they reach out to you to potentially hire you to do some ghostwriting?
Sure. Stephan, I've got a LinkedIn course. It's hosted on Teachable, but if you want to access it, it's not something that's publicly available. You need to join my email list, and we'll obviously talk about it on there. You can do that at timdenning.com. You'll see as soon as you go there, right on the homepage, you can just leave your email address. Once you're on there, you'll then get access to all the ebooks and online courses. 
It's fun to give away stuff that people find valuable for free.
A lot of it is free, to be honest. I've actually got like a free medium course. I'm making a free LinkedIn course at the moment, and I've had feedback already. People say, why did you put the best lessons in the free one? I don't know. It's fun to give away stuff that people find valuable for free. That's where you can find that stuff.
Well, it's not only good karma to give your best stuff away for free, it's actually good marketing. I learned this from Frank Kern. He says give results in advance. If you have an entire course on playing the guitar and you give away lessons on how to, for example, play the F chord, which is a challenging chord to play, they feel that sense of success. That feeling of what BJ Fogg refers to as "shine," which is the actual emotion of feeling progress and success. Then they associate it with not just the lesson but the entire course. 
When they look back on the course that they paid for that included all the free stuff that they already had consumed, they lump it all together and say, "Wow, that was really good value for money."
That is exactly spot on, Stephan, exactly. I completely agree with that approach.
So timdenning.com, that's going to be a great resource for folks. They'll join your email list and get access to all that secret content. Then on social media, I'm guessing that your handle is probably Tim Denning as well.
Yes, everything is Tim Denning. You'll find me pretty easily. You can Google search it and you'll see it.
Awesome. Thank you, Tim. This was so good and inspiring. How often do you listen to a marketing show that's inspirational? I think this is fabulous. Thank you so much.
Awesome. Thanks, Stephan.
All right. Now, listeners, take some action and do some good in the world. We'll catch you on next week's episode.
Important Links
Your Checklist of Actions to Take
Leverage LinkedIn for business. LinkedIn was built for the purpose of connecting people in their industries. Take advantage of the platform. 

Make my presence known by posting more content on LinkedIn. Many business owners and professionals don't know about LinkedIn's social media aspects. It's an excellent way to share my thoughts with my professional community.

Find the voice I need for LinkedIn. Don't treat it like Facebook, Instagram, or Twitter because the online community it provides is in a more professional setting.

Utilize videos on my LinkedIn social posts. These videos must not exceed 10-minutes, must be highly engaging and informative for my audience to respond better. 

Format my posts in a mobile-friendly manner. Consider how wordy my text is, the size of the images I upload, and the links I share with my audience. 

Focus more on giving value than selfish personal branding. Excellent and ethical business isn't all about the 'look at me, I'm great' approach. It should be all about 'here is how I can help you succeed.'

Create more content about my expertise to position myself as an authority in my field. Write blogs, become an author on content publishing sites such as Medium, Huffington Post, etc., or post videos on YouTube for people to consume freely.

Treat marketing as a team effort. If I want to promote what I do, I must learn to delegate marketing efforts with my team of skilled and trustworthy people. 

Connect with the right people. Add LinkedIn connections strategically and join groups with the intent of improving my professional community. 

Learn the secrets for posting engaging content, building an audience, and making money on LinkedIn through Tim Denning's course.
About Tim Denning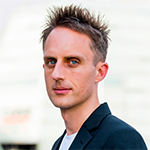 Tim Denning is an Aussie blogger who has been writing for the last seven years. His work is most notably shown on LinkedIn and Medium. Tim has also written for many large publications including Business Insider, CNBC, and Entrepreneur.com
Tim's mission in life is to inspire the world through personal development and entrepreneurship.