The internet is a vast and massive ecosystem. There are a myriad of ways you can interact with that ecosystem and build a career or a business on that. For our guest, it was internet marketing and crypto that gave him the biggest payoffs. What he did was unique and smart and it allowed him to accumulate a lot of wealth.
Today, I am joined by Jason Moffatt – an internet marketing coach, copywriter, ex-private eye, stand-up comedian, father of 2 including an autistic child, surfer, snowboarder, magician, amateur mycologist, health and yoga enthusiast, dog lover, and so much more. He's basically a Jack of 5000 trades. Jason has been teaching entrepreneurs how to leverage the power of the internet in out-of-the-box ways for over 17 years.
In this episode, Jason shares how he became interested in internet marketing and transformed himself into an agent of good and light. He also talks about some novel ways to do copywriting and marketing that can attract an audience. Jason also discusses NFTs or non-fungible tokens and how he started flipping NFTs and some tips on how to vet whether an NFT project is legit or not.
Without any further ado, on with the show!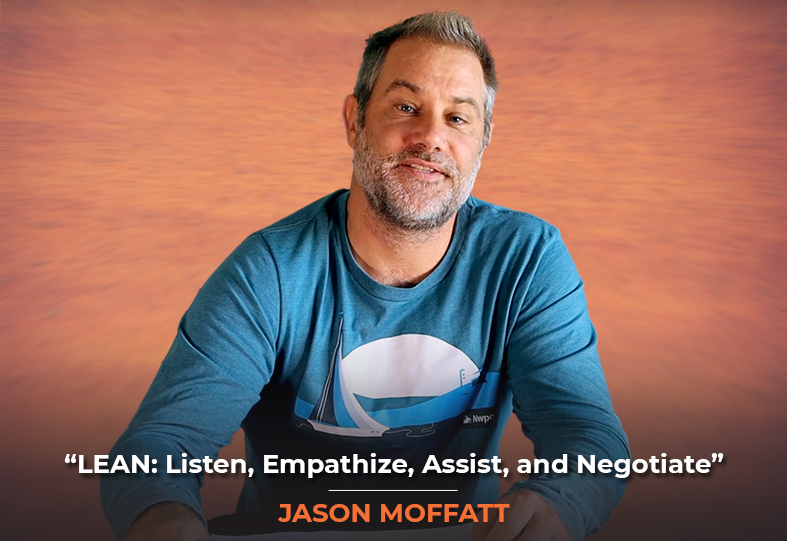 In this Episode
Transcript
Jason, it's so great to have you on the show. 
Thanks for having me, Stephan. I appreciate being here. 
Let's start with your origin story because you've been in this game for a long time, 17 years, or 18 years, whatever it is. I'm sure you have a great origin story to share with our listeners. Let's start there.
I think it might even be longer than 17 years. I'm pretty sure I have a lemonade stand in my mom's womb. I have always been a hustler or a marketer of some sort, but I stumbled on the internet. I was kind of a late bloomer on the internet. I think I got on around 2003 or 2004. I'm 40, a bit pretty old, I think. 
That's still pretty early. I'm 51 and I got it in 1995. I started my first internet business in 1995 so I got you beat by a few years. 
I remember I've been marketing for about a year online before it ever occured to me to type into Google how to make money or the way other people are doing these kinds of things. I was just flipping stuff on Craigslist or eBay for quite some time.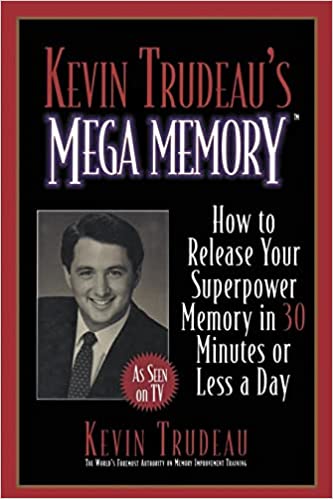 As a kid, I bought and sold stuff in classified newspapers. I remember even at 16 years old, I think I bought Don Lapre's make money from your one-bedroom apartment by placing tiny classified ads or whatnot. I actually bought that and Kevin Trudeau's Mega Memory System and Stephen Berg's Mega Speed Reading. My idea was I was going to sit in the library all summer, read every book, memorize it all, and become a genius. 
How did that work out?
I got a side copy of Kevin Trudeau's book over here that he sent me. I think that guy's getting out of prison pretty soon too. Oddly, I still remember the lessons taught to me in that thing almost 30 years ago. It did what it was advertised to do. I remembered a lot and I still use a lot of those techniques to this day. 
When I got on the internet in 2003, I was just doing my own thing, making a few bucks here and there, flipping stuff on Craigslist and eBay. Then I typed into Google how to make money on the internet or something like that. I landed on Gary Halbert's website. What a place to land when you're first starting your venture. As I started reading it, I didn't quite grasp what I was reading. For those of you listening, you can go to thegaryhalbertletter.com. It's just a series of all these old newsletters out there and is all revolving around direct marketing and sales copy. 
When I first started reading it, I didn't even quite comprehend what I was reading. I just watched an interview with this kid, Jason Cox, who made $15,000 as a 14-year-old doing some JV (Joint Venture). I listened to that interview three times and I still didn't even understand what a joint venture was. I was like these are my people, these are my things.
I didn't quite grasp it, but I could tell these people are like me. I just went down the rabbit hole from there. I think I might be one of the luckiest guys in all of internet marketing. I was also a private investigator at that time so I was smart at assimilating facts, people, and figuring out who was legit and who wasn't. 
I started making these folders and all roads led me to Frank Kern. That's the guy I'm probably most aligned with in real life and a person who has the morals that I would aspire to market with. 
I told myself I was going to become the very best student possible where they couldn't ignore me.
I ended up being part of this community. I told myself I was going to become the very best student possible where they couldn't ignore me because Frank did ignore me for the first six months. I sent them emails and nothing. Then I proved myself to be an asset. I proved that their system worked and I continually just helped out in that community until 2005 to the point that nobody could deny me or ignore me. 
From there, a lot of things were kind of easy with me being sidekicked with Frank. I was surfing buddies with him for seven or eight years. I spent all my family vacations like Christmas or Thanksgiving with his family because I didn't have a family in San Diego. He just basically became my brother. That's how it all started for me.  
Amazing. For some people, he might seem unapproachable or just standoff-ish, but he's a really good guy. I got a glimpse of that. 
For example, just simple interactions. I was carrying a big box of my books. I had these really heavy and thick books, The Art of SEO, a 994-page tomb. I was giving them away at a war room meeting so I had two or three boxes I was carrying from my car to the conference room. Frank offered to carry some of the boxes. He's some really cool guy. He said, "I have to get one of the books in order to do this," so of course, I gave him one. 
He epitomizes the Southern gentleman. I spent so much time with him in situations like that where a camera isn't on or there weren't onlookers. He's the same guy on camera and off camera. He's as generous as anyone I've ever met in my entire life. 
I attended the Hard Rock Hotel in 2010, it was a birthday bash/launch for a product. I forgot what product it was—a mask control or list control. People who signed for list control got to attend this event. 
LEAN: Listen, Empathize, Assist, and Negotiate
Click To Tweet
Did we meet at that event?
Probably not or at least I don't remember it.
I spoke at all those events back in that time. 
All right, okay.
I still get emails to this day. From the very first that he did at Hard Rock, I was the idiot wearing the big red sombrero and poncho, drinking beer on stage at 10 AM, inviting everyone in the crowd up there to have a fiesta and eat nachos and pound beers at 10 AM. 
Oh, that sounds familiar actually, that sounds quite familiar.
I literally still get at least one email a month about that. That's well over 10 years later. I watch the video and I just cringe watching myself on these ADHD rants. Then right in the middle of the rant, I go on another one, and then spike off onto another one. I'm just this chaotic mess of ideas.
I think of ADHD as a superpower. You're not a hot mess by any stretch.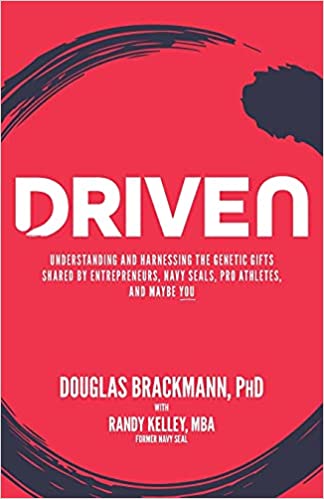 There's actually a book that I've been listening to its audio and it's been somewhat helpful. It's called Driven by Douglas Brackmann, PhD, and some other guy Randy that I can't see here. It's all about transforming that story and not letting it necessarily be a crippling thing or a crutch but turning it into a superpower. I need to listen to that audio about 400 more times.
The world expert on ADD and ADHD is Dr. Ned Hallowell and he's written a bunch of books on ADD. I'm in Genius Network and he spoke at a Genius Network meeting last month, the annual event. He spoke and I spoke there as well. He's going to be on my podcast on the other show, Get Yourself Optimized, the personal development podcast. We're going to talk all about ADD and ADHD. You should listen to that episode. I would check out his books because those could be life-changing for you as well. 
This is a little tidbit I'll share with you that really made a difference for me. I've never been diagnosed. I actually called my blog for a decade as Spencer's Scatterings. That could probably give you a hint that I would probably hit the diagnosis if I chose to get tested. The thing that made the difference for me was learning about how there were not just hunters and gatherers back in the day, but also a third type. There were the spotters. 
The spotters kept the tribe alive because if the herd was on the move, the rest of the tribe wouldn't notice. It would be the spotters that would notice before the tribe runs out of their food source. If a neighboring tribe is sneaking up on them to murder them all in the middle of the night, it would be the spotters that would notice it. Evolutionarily, we were selected for having spotters. 
In fact, I think there was a study done where they had monkeys, where they identified the spotters and they took them out of the tribe, and then the tribe of monkeys died. They couldn't make it. I forgot where that study came from, but my wife just told me about it a week ago, which is kind of funny since it correlates with this whole thing about spotters. If you are essentially a spotter, that is a very important role to play and it's a superpower. If you think of it as a disorder or as something that's negative, it's not at all.
During the beginning of a brainstorming, allow yourself to say anything. Work without ever feeling walls caving in. It's as if you can do anything.
Click To Tweet
It's interesting to bring that up because I can hunt and I can gather. I'm a huge forager, an amateur mycologist, hunting mushrooms in the woods for a long time. When I think of being a spotter, I'm definitely a spotter more than I am a hunter and gatherer. The reason that I'm able to gather is because of the way my brain works. I know that these particular mushrooms are going to be at 3500ft after rain in three days in this particular climate zone or whatnot. All those little details and facts that I think a lot of people might gloss over or be overwhelmed with. 
Those really get my engines moving and my wheels moving. I think I'm all three of those, but I'm probably best as a spotter by far. I can see why that would be more advantageous in a group than the other two because lots of people can hunt, lots of people can gather, but I don't think everybody can spot.
Being an expert on mushrooms, you must know Paul Stamets.
Yeah, I know Paul Stamets. I got into an elevator with him once in Costa Mesa and started talking about morels and different things. His eyes lit up so I could talk about mushrooms with him. It was a cool experience. I saw him give, it might have been a TED talk or one of his more popular talks, where he talks about healing his mom who is I think in stage four cancer with a Turkey Tail mushroom. I was in tears listening to that. It was amazing.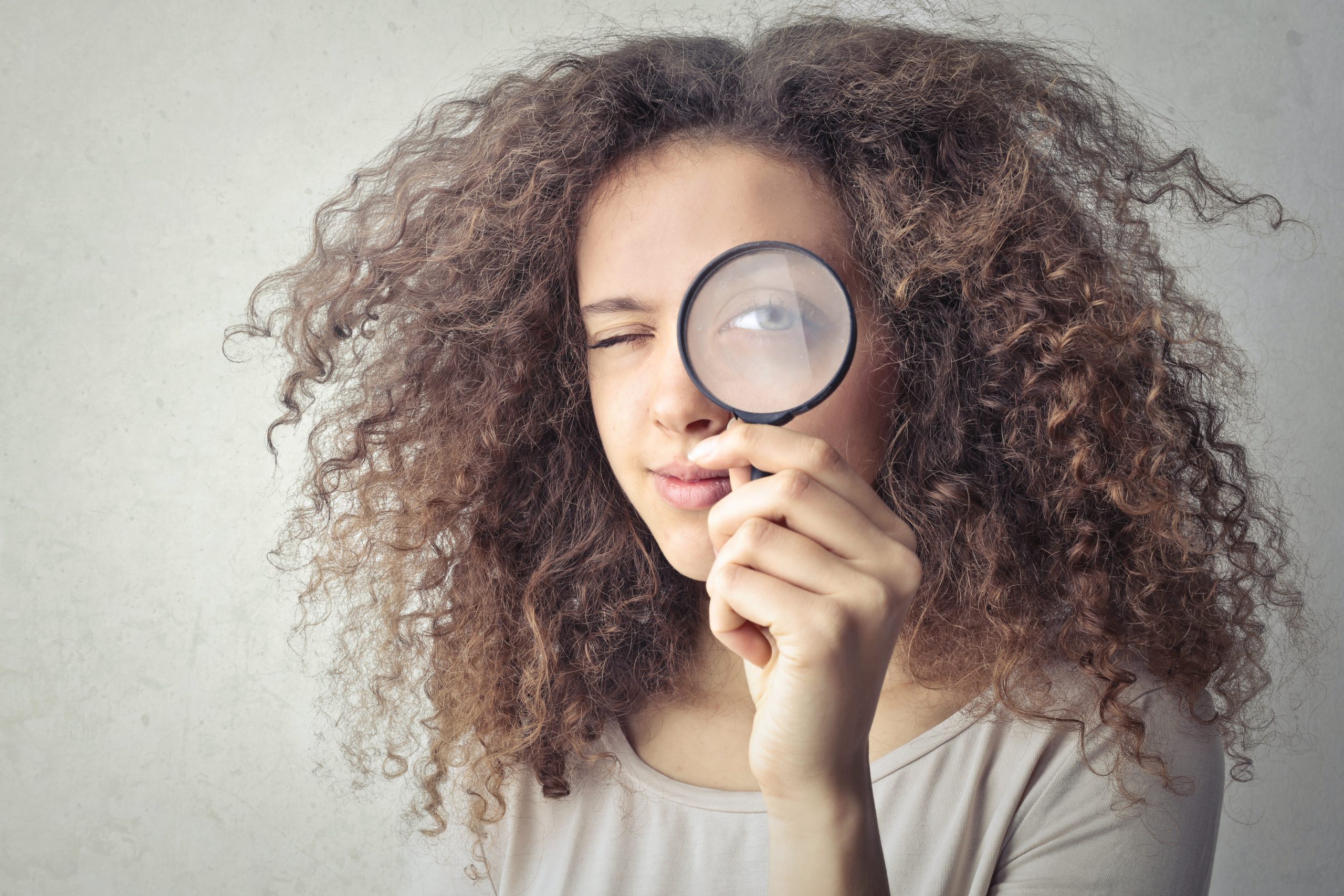 He's an amazing guy.
Yeah, and then just the broader idea of what mycelium networks can do and to transform information and whatnot. I don't know if I believe it. To me, the most plausible idea of why the earth is even here is it's one big mushroom and we're all cosmic fungus created here. Maybe astrologers look at it a certain way, I kind of look at the planets and all the stars as maybe some kind of mycelium-type network that we're all intertwined with together. We just have no idea what that all entails.
Yeah, we're definitely all connected. We all are.
I used to enjoy what I call the JDubs, but the Jehovah's Witnesses used to come knock on my door once a week, we'd have good chats. They stopped coming around when I told them that we're all from mushrooms and that they should eat some psychedelics.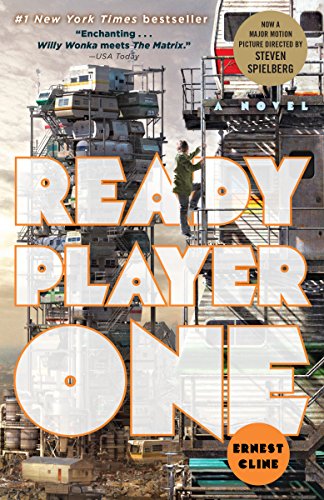 Then my friends were like, man, if I knew that would work I would have talked about mushrooms a long time ago. I miss these guys. They're great and I want them to come back and have a mushroom party.
My grandmother was a Jehovah's Witness and my mother was too. Oh my goodness. They tried to convert me all the time when I was a little, reading Awake and Watchtower magazine. I was a little kid. Oh my goodness.
I tend to really like hanging out with Jehovah's Witnesses a lot. They seem to be just such great people. I like to do business with Mormons, which seems to be a good experience for me. I want to talk about mushrooms too. A lot of people end up thinking of psychedelic and trippy mushrooms. I think that there's a lot of evolution going on right now with that, particularly in treating PTSD and depression. I even actually had a magical experience about seven months ago that transformed my whole life.
You can't leave us hanging, you got to tell us what that transformative experience was.
Okay, I will. My expertise is more in the edible mushrooms that I'd sell at the restaurants and stuff. I grew up as a kid doing all kinds of psychedelics, probably about 100 acid trips before I was 20 years old, and ate tons of mushrooms. In the last 10 years, I don't think hardly any, definitely not LSD, but I ate some mushrooms and a significant amount after I got divorced about seven months ago. 
I just laid in my bed and I just had this overwhelming feeling of love that I could have never described before and then also forgiveness. Forgiveness not only for myself but everybody else out there. I ended up being so high that I felt like I was sitting at the table with Jesus, Buddha, Mahavira, and Muhammad—all the characters in the religious game.
I was just like guys, we got to let everybody know about this stuff in this love and we can change the world. I actually recorded myself on audio because I felt like I was literally there with these gods giving me the answers to all the issues. I was like, I found the issues for addicts and people that are depressed and we just need to love each other. Clearly, I was insanely high and I recognized that at the moment too. This is so beautiful. 
There's power in believing in yourself, knowing who you're writing to, and knowing that you can do it because you project a sense of confidence.
Click To Tweet
I'm not a stranger to love, empathy, or connecting with other people. I think I do it at a level that most people don't. This was so next level. I need to figure out how to retain this and carry it on after the drugs are off. I don't like calling them drugs, probably more medicine, might be more appropriate.
Plant medicine. Although mushrooms are not really a plant. 
Which I guess is just another way to justify saying I'm going to do drugs. I really wanted to hold on to this feeling as much as I could without having to go back to the mushroom over and over again. Boy, for three months, I couldn't get upset about anything. The guy cuts me off in traffic. It's okay bro. You need to go quicker than I do, apparently. 
Facebook, for instance, particularly, we're in a time when everything's so divisive, regardless of what the topic may be. I'm a middle-of-the-road guy and I really tried to see all sides of any topic or debate. It was just painful to watch people I love and care about fighting or displaying really, I don't know, poor sides of them. 
I used to really react to it and sometimes even get into the arguments and stuff. All that just evaporated. I had no desire to prove anyone wrong or to argue with anybody. I just wanted to see their side a little bit more and tend to understand.
I'm an instigator. I'm a debater. I like challenging people's thoughts.
I think it's been six or seven months later and I don't think the feeling is as intense after that first couple of months, but it transformed me a lot because I'm an instigator. I'm a debater. I like challenging people's thoughts. 
I've been well-versed in politics since I was a kid, particularly in the parts that I don't even agree with. I'm like the worst guy to get into an internet squabble about that. I just know how to win the arguments or use humor in a way to deflect. I'm always walking away and kind of smelling like a rose and making you really frustrated. 
You'll be a troll's worst nightmare.
Yeah. I am slippery. If I got in a bar fight, I wouldn't grab a pool stick. I would get naked and put coconut oil all over me and be like bring it on. Nobody can mess with me.
That's an interesting visual. 
You can get that one out.
No, that's going to stay. 
Just don't make it the bumper for the promotion of this episode. 
Oh, that's a good idea. Thanks. If you could sum up the most impactful epiphany that you've had in a bumper sticker? What would it be? 
I'll give you mine as an example, just revealing light and everything you do. It's pretty simple to me. As long as you're thinking about that before you start a podcast interview, before you go on stage, before you have a client or prospect meeting, before anything, you're just going to create a lot of value and a lot of goodness in the world.
Yeah, I like that. I think it's kind of hard to go wrong if that's your agenda—trying to bring light to anything. Gosh, it's clearly needed with the amount of darkness going on, which seems to just multiply and multiply every week. 
It almost seems like we're getting a light at the end of this COVID tunnel. Now we got all kinds of other worldly crap thrown in darkness. I think we need as many people sharing light as much as they can.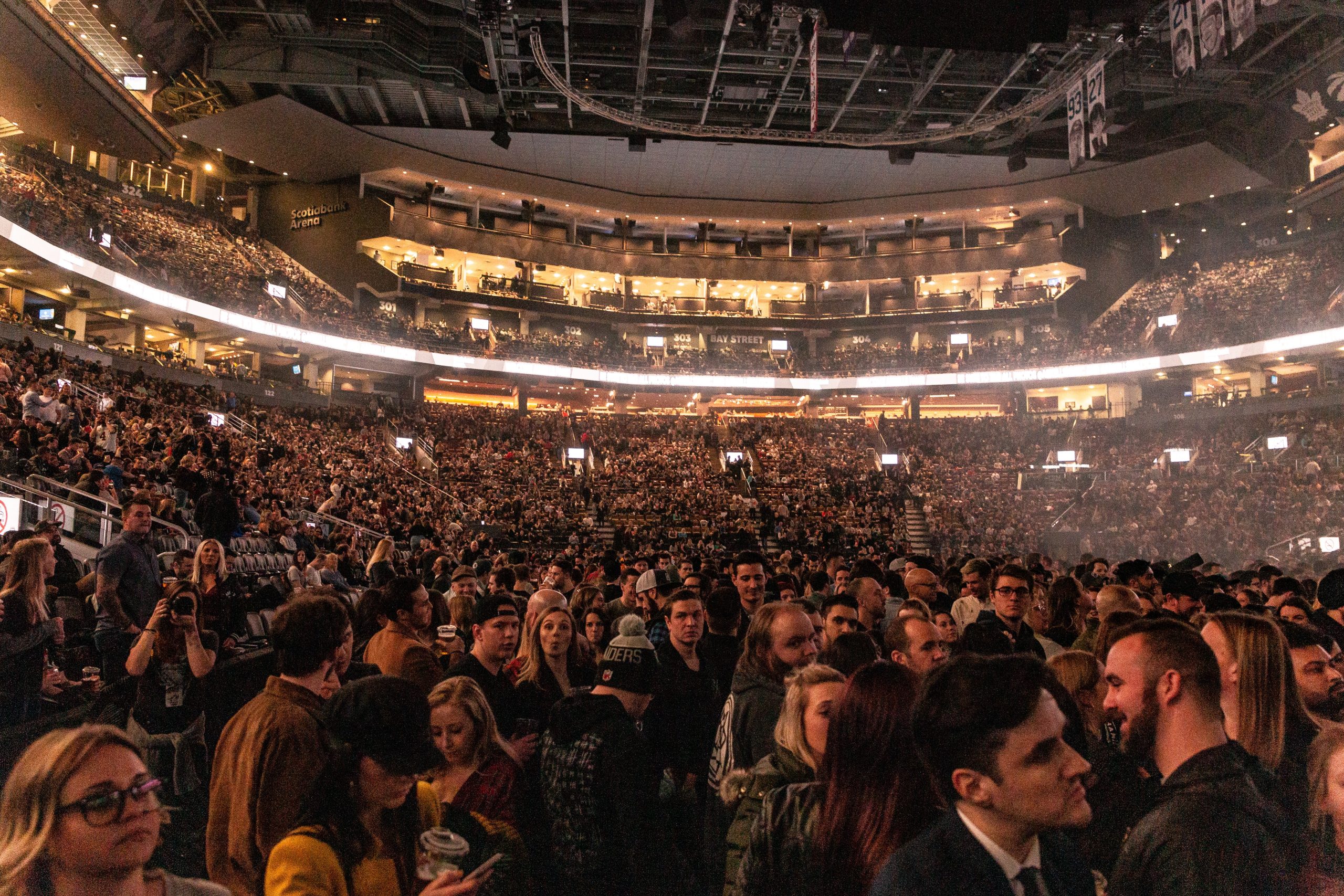 I'm appreciative that you do that and I'm sure many other people are as well. 
My bumper sticker would probably be just an acronym that I actually learned just from watching Frank Kern over the years, and I call it LEAN. The acronym L is Listen, then Empathize, then Assist, and then Negotiate. I try to take that into pretty much anything that I do. 
Listening is such a valuable skill, one that I often lacked, because I want the mic, I want to talk, hey, everybody, look at me. I don't know that I was always listening very well. Even when I was listening, I was listening for those moments, for a pause, then I could get my genius wisdom in there as well, and it wasn't truly listening. 
That kind of takes you to the ear of being empathizing. If you're truly empathizing, then you're listening at a different level, because you truly care and you want to care even more. If you're really empathizing, you're taking yourself out of the whole thing and you're really trying to come to the best solution or scenario for the person that you're listening to. 
If you're truly empathizing, then you're listening at a different level because you truly care and you want to care even more.
Then you get to the A, which is the assist. If you've done the listening, you've made people feel heard, which most people don't feel very heard. If you empathize with them, you make them feel understood. People very seldomly feel very understood. If you go to the Assist mode from those two things, you're able to actually assist what they may really need. 
Sometimes that assisting isn't selling your product or service. I think people get on a coaching call and the whole goal is to sell your thing. No, the goal is to help the person and sometimes your product or service may be the thing that helps them but it may sometimes be a recommendation for something entirely different. If you're really empathizing with them, it isn't about you necessarily making the sale of the commission, it's about that person getting that result. 
If you've done the L, E, and A, then when it comes time to Negotiate, it's really not much of a negotiation. That person already feels like you have their best interest. It's kind of a name your price thing.
It's kind of like Jay Abraham's Principle of Preeminence. If the prospect is better served by being sent to your competitor, then of course you're going to send them to your competitor.
I didn't think of the parallel to that but you are probably right. I haven't heard Jay talk about that probably in seven years, but that sounds about right.
Yeah, awesome. Then you have this in your bio that you leverage the power of the internet in unique and out-of-the-box ways. I would love to hear some case examples of how out of the box you can get with your internet marketing.
Out of the box, let's say the other day, I and a partner wrote a promo that smashed all the records for everything else that we've ever done. Sometimes when I like to create things, I do it backward. 
We will build a product, and then once they get the product, they'll go send it to a copywriter. The copywriter will go through the product, read it, study it, and then write a copy to it. 
We like to start with the copy in the very beginning and basically, with no restriction. You just write and you can say anything you want with as much hyperbole as you want. It doesn't even have to be factual, keeping in mind that this was the first draft.
I don't want anything stopping you from writing the most intense, compelling thing that there is. If you're more in the mindset of writing a fictional thriller and a screenplay or something, you don't necessarily have to worry about backing it up with this Harvard study. Sometimes I might even write what a Nobel Prize winner says—I don't even know if the Nobel Prize winner said this. 
In brainstorm mode, I like to allow myself to say absolutely anything.
In brainstorm mode, I like to allow myself to say absolutely anything. Now you have this sales piece that when you look at it, holy crap, this is insane. This is a lot of great claims. Then you go back to your editing phase and you're like, which ones can I prove? Every one of these I can prove? If I can't, and I can't use it. Can I edit this to make it something that I can prove?
Once I pair those all down, then I get a bunch of claims and all these things that like, yeah, I could deliver and do that. Then we go sell it and then we go and create it. We just basically fulfill every single claim that we made. I find that is the opposite of the way most people do that. 
I know some people do that, but it's definitely out of the box. I don't feel walls caving in, you can't do that. I feel like I can do anything. As long as I'm being honest, I can just edit it out. That's one example.
You're selling it and then you're building it. Presumably, if you don't get enough sales, then you just refund the folks' money that paid for it and just say something came up, we can't build it now.
Yeah, if it were a flop, I guess you could do that. I don't know that I've ever had to go back and do that. If you were refunding people's money, I would probably give them free gifts or something if I were to have got there as well. I've been blessed enough too because I've always listened to the market. 
Instead of always trying to impart what I think they want to hear, I've always used their own questions in their own survey answers or their own behavior when they've used a credit card in the past. You're doing this stuff for 17 years, you kind of already know what people want. 
I rarely run into dodge or bombs. I have not experienced that in my career. You often hear people say you failed this many times. I'm heading home the first time and I don't know about you guys. 
Instead of always trying to impart what I think they want to hear, I've always used their own questions in their own survey answers.
I think there's a little bit of arrogance in that way of thinking. I think there's also a lot of power in believing in yourself and also knowing who you're writing to and knowing that you can do it because you project the sense of confidence. 
When someone's giving you money, they want you to be confident, they want you to have the answers because they don't clearly have them. When you see somebody bragging and boasting like I'm the best of the best. It's like do you want that? Or do you want the guy over there who's meek and says, I am mediocre?
I think having someone who's confident teaching you and has got the results and can prove it is the one I'd want teaching me.
Another out-of-the-box thing is I don't take on clients. In fact, I actually encourage most people to fire all your clients. I think doing work for clients is basically digging yourself. I don't want to say it's quite a grave, but it's digging yourself a hole that doesn't really allow you to be compensated for what you're worth many times. It's just a huge roadblock. 
Particularly now with COVID and more people becoming used to marketing online or seeing the fact that a lot of these businesses can be done online and doesn't have to be in the house. 
Guys like us, our skills are so immense, and so desperately needed. When you weigh the amount of people coming online that are being told, you can do it too, you can be an expert, or you have a message you can do this. Okay, you can, but the likelihood of you being successful now with the level of competition everywhere is so diminished that if you're able to find a marketing veteran to work with, you're incredibly lucky. 
I think for every new entrepreneur that has a great idea of a viable business, there are hundreds of those, but there's like one of us. 
When it comes to negotiation, I really think it just boils down to who needs who more.
When it comes to negotiation, I really think it just boils down to who needs who more. I feel like all the leverage is in the digital marketer side whether you're a copywriter, whether you're an SEO person, whether you're just overall business strategists, or even better if you're kind of a combination of all those things are you have a grasp of all of them so you can pluck together a team. 
That is so valuable, that people are willing to give 30%, 40%, or 50% of their business up to partner with somebody with those types of skills. Most people who get online, want to share their passion or what they're good at. They do not want to do the marketing stuff. They do not want to have to get on there and sell. They're already freaked out about selling because of all the negative crap that was said about salespeople throughout their whole life so they're overwhelmed with that.
In their minds, they are thinking if I could just focus on playing my guitar and teaching the lessons and this guy can do all the business stuff for me, that is a perfect partnership. Where do I sign up? 
Those deals are everywhere. Yet I see all of these marketers, copywriters, and SEO people, picking up clients for $3000 a month, $5000 a month, great, it's a good gig. I'm here to tell you, I think you're worth 5, 10, 20 times that in the right scenario.
I would agree with that. One thing that you mentioned about the guitar teacher and teaching somebody how to play the guitar. It reminded me of an example that Frank Kern would share, which results in advance. If the person is trying to play the guitar and they're struggling, they're not figuring out how to play the F chord, teach them how to play the F chord for free out of your online course and that will make them want to buy your entire course. 
You can give away all your best stuff out of your online course and they'll still pay for it because they will not mentally set aside the things that they got for free from you. They're going to kind of mentally add it all together with what they got inside the paid course as well. If you want to add any to that? 
Almost any business can benefit from helping people get those little results in advance.
Click To Tweet
We don't call that the F chord, man. We call that the ouch cord. That's literally the hardest chord there is. People struggle with so much, but you're right. I think almost any business can benefit from helping people get those little results in advance. I try to incorporate that as much as I can for sure.
Do you have an example of a home run kind of campaign that you've put out there? I don't know whether it was a webinar, a product launch, or a JV, but something that really stands out as a huge win and people can learn from?
I can tell you about my first big win. I was in the Golden Nugget in Downtown Las Vegas in 2006. Harlan Kilstein was doing a copywriting course called Value Based Copywriting. It was all about teaching copywriters how to get paid with their worth. It was basically just a thing all about negotiation, negotiating your fee when landing copywriting clients. 
I remember in the 10-D room, there's Ray Edwards, Tina Lorenz, Chris Haddad, and Mike Morgan—all A-list of copywriters now who've done extremely well for themselves. Ray Edwards was there too.
I remember all of us sitting there, jaw-dropped, at the seminar going, we're going to make so much money. It was such good training. 
The funny thing is, I really disliked Harlan before he even went to the event. Harlan invited me for free and I ended up going. I think I gave him a testimonial too after the thing. I was like, I hated you before this seminar but now I love you.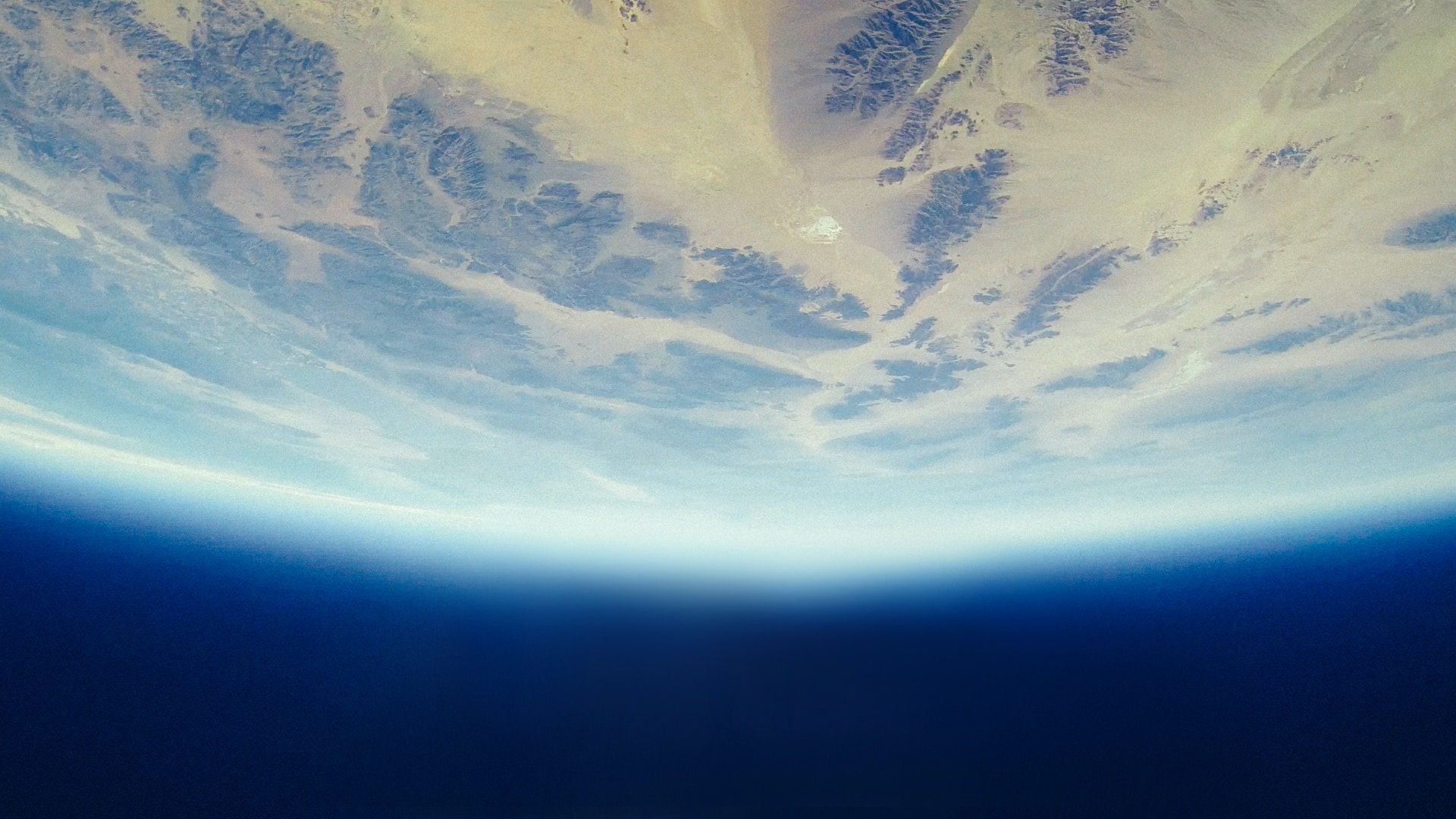 That is awesome. That's the best kind of testimonial. A lame testimonial is just flowery and praises on somebody, or some system, or tool. The best ones you cut right to the chase like I almost didn't buy it. I did not like this. I did not think it was the right fit or whatever. I gave it a try anyway, thank goodness. 
I have always been very honest in my critique of what I've learned. I really appreciate him. My critique or testimony of him goes up and down and up and down. It's like a roller coaster, like, oh, he's great. He's an asshole.
It's the same thing I've said to him to his face for 15 years. It's been hilarious, but I was really appreciative of some of the things I learned from him. I had never really made a significant amount of money at this time. I think my biggest day was like $2700-$2800 per day, which was huge to me at the time.
I'm selling these ebooks and videos on poker, how to play online poker. It was the World Series of Poker being on ESPN. It was just a super hot niche, particularly when Chris Moneymaker, who was a professional poker player, won the big prize for the World Series. It was on ESPN. All of a sudden, every bro thinks that he can play poker. It was easy pickins for a spotter like me.
I'm sitting in the Golden Nugget, and we're trying to come up with copywriting stories. I don't remember what it was. I need a story. I need to get kicked out of the casinos so I can use a story like the pit bosses don't want me in their room or whatnot. I needed a big enemy, but I don't like to lie in my copy. I can't say the pit bosses don't want me in the casino if that's not true, so I had to go get kicked out of a casino which I succeeded in. 
I ended up making a video. I put a ski mask on my face. I can't let the pit bosses see this. I can't let anyone know who I am because what I'm teaching you in the Black Hat Poker Program is so incredible. I didn't even know what the Black Hat Poker Program was. Similarly like before, I wrote the pitch ahead of time and then built the course later. 
The beautiful thing about the blockchain and NFTs — everything is visible.
Click To Tweet
I started making a series of product launch videos with my ski mask on. I priced the course at $800. At the time, there's nobody selling anything at that price. Phil Hellmuth had a weekend with him for $1500 or something. In 2005-2006, on online digital stuff, no one was selling anything for $800 in the poker niche. It was much like $47 ebooks.
I had an email list of 5000 people or something. I sent out the video to open up for registrations. I think that day I made close to some $40,000 and I was shocked. I had no idea if it would work. I was afraid that cops were going to come and arrest me. I thought I did something wrong. It was too much money. I thought PayPal was going to hold and shut myself down.
What it really taught me too was that thing with the ski mask, outrageous things. You'd see Bill Glazer and his outrageous promotions with Dan Kennedy or whatnot. It really let me know that the ridiculous things really do work to get attention. They might not necessarily be the thing that closes the deal. 
Oh my gosh, if you can stand out from the crowd in some way, like I mentioned too, the red sombrero and drinking beers on stage. It was just so completely diametrically opposed to what everybody else was doing on stage there. I remember John Carlton had to follow me and he was  like, thanks, asshole. Follow this clown show. What are you doing to me?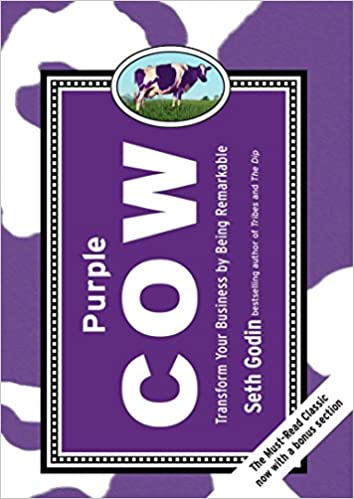 What that reminds me of is the Purple Cow by Seth Godin. How the definition of remarkable according to that book and how your products is worthy of remark. You're worthy of remark. That means you're not the best, the most valuable unnecessarily, but you are the one that people will remember or spread or speak about.
You know that Black Hat poker promo did so well too. What I ended up doing is I ended up teaming up with some guys who had some tracking software. So if I played against you online, I can instantly input your username in. These Carnegie Mellon math nerds who built this tracking thing that would show me your last 1500 hands in its database, every bit of info on the tables.
Then they would put in a little graph that would give all these different stats that would bore most of your audience, but it would give me a really good indicator, whether or not I was sitting at a good table on each individual hand.
I'd be a 67% chance or 26% chance pot odds or this. It would do all the math for me. When a potential customer would see that, it would be I have to have that, like I'm at such a disadvantage for not having this. It made the sale really easy.
It's like even now I sell an NFT program—how to flip NFTs. We've gone down that rabbit hole recently, as well. Some of the tools that we have access to, when you see the tools, you're like, I'm interested, I want to flip NFTs. Oh gosh, with this tool, now I'm really interested. In fact, I wouldn't even think of trying to trade without these tools, because it offers a landslide of advantage by having them. 
I think sometimes when you're selling similar to, maybe not the results in advance that they're getting, but if you can showcase the results, I'm getting them. What am I getting in it from this tool? Then someone on the other end is like gosh, I've got to have that tool.
Now it's almost like you have, let's say you're car shopping, and you have the actual invoice for that car that the car lot paid for, all the inside information about that vehicle. It's not just a Kelley Blue Book report. It's the actual invoice so you've got the inside scoop.
Yeah, or imagined before CARFAX existed. Before we all knew about CARFAX. If you were telling somebody you could give a whole history report on a car, and someone didn't know that existed. They saw that like yeah, I have to have that. In fact, nowadays, it's pretty insane to make a significant purchase without a CARFAX report.
Yeah, for sure. Cool. Let's hear a bit more about the NFT project you're doing. That sounds really interesting.
I started hanging out with a buddy of mine, Crypto Buffalo. He and I drove around the country in our RVs years ago, and he was a videographer. I remember there were times where he couldn't afford gas station food and I'm footing the bill for him. 
Time goes by, we talk once a year and then we start connecting. All of a sudden, he's become crypto rich, because he's got himself involved with a bunch of crypto guys who know what they're doing.
They got early access to seed rounds, on some coins, they were 100x their investments and he was just doing really, really well. So I started hanging out with this crew, called LADZ City on YouTube, and it was just a bunch of crypto nerds. This was about a year ago. NFTs we're still kind of foreign to most average people. But these guys were going down the rabbit hole big time with the NFTs.
I remember me and my partner David were like, stop talking about the NFTs, we always want to talk about the crypto coins, crypto coins. Slowly, we realized as they ventured off to NFT. There's something here, so we just jumped in and started buying some. 
We're not going to be those guys who are just going to create an NFT course to take advantage of the popularity of the market.
My first day flipping NFT, I think I bought three and sold them within 24 hours or so and made about $1000.
Right away I was hooked. Not everybody's going to go buy three NFTs on the first day and make $1000, but it was perfect timing. Then we started going down the rabbit hole more and more and more, playing more and more with different things and then we started losing some money here and there. Then we got duped on a scam or a rug pull.
All of a sudden, we had so many friends emailing us and messaging us wanting to get involved too. We realized, you should not do this without knowing all these different security measures, how to protect your wallet, how to spot these scams, how to vet a project, and things that are intuitive to me being a spotter. I can see those, not everybody else can. I was watching a lot of my friends lose a lot of money trying to do the same thing.
We decided, all right, we're not going to be those guys who are just going to create an NFT course to take advantage of the popularity of the market. I get it. That's what most marketers do. They judge everything off of how many keywords exist and the opportunity, this, this, and that. I don't like to do that. I like to only be involved in things that I really enjoy and I'm passionate about. 
We decided that it would make a lot of sense for us to teach from a very beginner standpoint, and teach how to set up a wallet, how to do all the ABCs of NFTs, and bring people along. Then there's more advanced stuff towards the back as well. We spent about a year really learning the space and then created a course and oh my gosh, we launched nftprofits.com.
I was blown away. I think our video sales letter we did converted 17% to our internal list. I'd never written anything that converted that high. I still don't even believe it. It wasn't an astronomical amount of traffic but it was still a good chunk of change. Then we ran an affiliate partner two weeks ago, and it's still converted to 6% for them. I was like, we got a winner here.
Did you wear a ski mask?
I didn't wear a ski mask. But the cool thing about this is that the NFT space and the crypto space allows you to be comedic. It's a bunch of kids, a bunch of people just having fun—playing with what seems like monopoly money in a sense. Until you actually withdraw it and put it in your account. Something about it seems weird.
The NFT space and the crypto space allows you to be comedic.
So these NFT projects are named silly things like crypto dick butts. I bought a bunch of Ozzy bats the other day that you can bite into these bats. It's just so silly. 
For me, it was a real needed, timely distraction during COVID when everything was so sad. I felt like that really saved me in many ways. You don't go into a discord or a Twitter board conversation and talk about Biden or Putin or Trump that often.
The crypto community, not that they don't care about that, but there's so many other things going on. It was such a breath of fresh air from those kinds of conversations. I kind of got lured into it and now I'm neck deep. We got a whole business. It's doing well. We're just about to open it up to affiliates this week and start hitting the gas pedal on it.
Oh, that's awesome.
Have you got any NFTs?
Oh, yeah.
What got you into it?
I'll get the flippant answer. It was that Saturday Night Live skit, or it was an Eminem parody thing. It was funny. Okay, I get it. It jumped the shark now. I can't believe I haven't even bought any yet. So yeah, I figured that out. It's not a big area for me. But it is something that I do play. I dabble.
I also think that we're in an age of the NFTs. Right now we're all kind of guinea pigs and I think that 95% of the NFTs out there are worthless, as are the projects. Even the manufactured utility and the things that they're trying to create to put some value behind them, I think is BS. The overall technology of what NFTs have created, I feel like there'll be a big crash, whether it's anytime soon or a year or two from now.
A lot of these ridiculous projects will get wiped out. A lot of people will lose a lot of money. Then we'll have built the foundation of what these things can actually be really usable for, whether you are registering the title on your car, instead of having to go to DMV, you might be able to just digitally do that kind of stuff. 
Right now we're all kind of guinea pigs and I think that 95% of the NFTs out there are worthless, as are the projects.
All kinds of things through commerce, concert tickets, art ownership. There's so many legitimate things that it can be used for but that's in the future. Right now, I think we're all just being a little sidetracked with these silly characters. But in the meantime, it's super fun.
Yeah. I remember hearing at the DeFi NFT Conference in Miami a few months ago. One of the speakers described NFTs in the future as the holding place for a new baby's birth records, medical records, legal records—everything that the child needs stored and won't be in these disparate databases anymore. It'll be within an NFT.
Very likely. Makes sense.
Yup. So how do you vet a project? How do you know that it's legit or not legit? That could go not just for NFTs but for crypto like Altcoins as well.
I'm not too skilled at picking the Altcoins. For me with the Altcoins, I guess I just look at the ones that are associated with Metaverse, or Play-to-Earn gaming. Just because I think video games are just never going to stop. 
I think most of those coins are pretty safe. I'm not not a big person to buy Bitcoin because I can't envision it getting 5-10x anytime soon, but a lot of these Altcoins can. 
But with the NFTs, there's quite a few things I look at. Obviously the first thing is just the actual people on the project. You know if they're not doxxed, or not publicly known, I'm a little sketched out. I've invested in projects too, though, that I had absolutely no confidence in at all. But I knew I could get a quick flip out of it because you could see the metrics. 
I associate it with playing poker where you can see your opponent's cards. You just can't necessarily see what the dealer is going to flop next but there's so much data out there whether it's how many social followers they have, how much interaction on those social platforms they do.
Thanks for coming back.
I was talking about how the NFT projects and one was being really clued in who the owners were, what they've done in the past, what their future is. If it's something that I could see myself investing in, there's different investments we'll make. Some are for 24 hours, some might be tried to ride it out for 30 days, others will want to see it successful years, years and years, want to be a part of that project.
There are so many variables right there. You hear a lot about utility, what can the actual NFT do? Most of the utility of these things is really vague. They're just oh, you can be part of our community and you get access to special airdrops and whitelisting for other projects. Yeah, I don't know. But I have an NFT called a Squishy Squad. Those guys actually have a bunch of bots that show you all kinds of different NFT sales going on and when whales are minting things.
That's the beautiful thing about the blockchain and NFTs—everything is visible. I can spy into your wallet if I know the address and see everything that you own, everything that you're doing. Having access to these types of tools is a real valuable utility. Therefore, people will hold on to that NFT because they want access to the tool. If they sell the NFT, they lose access to the tool.
To me, utility is a really big thing. If it has a coin associated with it, if it's a character that's going to be played in a game or in the metaverse, that is a big plus. Nowadays everyone's saying, you're going to get this and you're going to be able to use it in the metaverse in 2029. Everyone's promising these things that are so far in the future. Everyone says they're going to have this metaverse stuff ready next year. No, no, you're not.
There's an interesting thing going on too. We were about to launch an NFT project ourselves. I get tons of people emailing me asking, hey, I want to launch an NFT project. Can you help me? Or, can you give me some advice?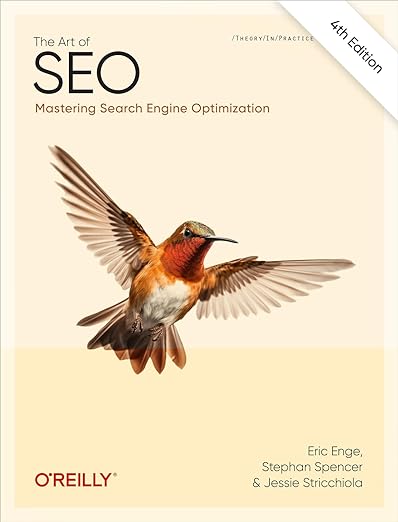 My advice to most people is don't. What ends up happening is, with 90% of these, if not a lot more, the only person really getting rich is the creator.
With an online course, if I sell you something, I can make all my promises, I can control the deliverable to you, and fulfill those promises. If for any reason you're unhappy, I can give you your money back. I feel good about that transaction. 
In my NFT, now all of a sudden there are 5000 investors who bought something from me and are expecting it to rise in value.
Now, I have all this pressure for them to continue to do things to keep up that value. To me, that is a responsibility I don't ever really want to have. The idea of taking VC (venture capital) money from investors and stuff, that sounds like a nightmare. I couldn't even imagine. Now you want to tell me I'm going to take investment money from 5000 different people?
Yeah, it totally can be a nightmare, just taking VC money. Are you familiar with Rand Fishkin? He was my co-author on The Art of SEO on the first two editions, and he wrote a tell all about the VC experience of taking money from venture capital, vulture capital. Lost & Founder is the name of the book, if you want to pick that one up. I think you'll enjoy it.
Many of these people are running these NFT projects. They went into it with all or nothing but goodwill and whatnot. They didn't realize now that they've collected their money, and now the flippers are out there trading it, and the value is just starting to go down and down, they're scrambling to try to save the value for all these other people. 
It rarely works out well. It creates a lot of stress for a lot of people. 
The day before we were about to launch our NFT project, we turned it off. We just said you know what, man, I just would rather sell the picks and shovels, the how to information, or teach people how to do stuff. I don't want to be responsible for being an NFT project owner. 
That's not to say that I won't do it in the future, if I feel like I can provide something that has legitimate utility. That's why I say for instance, if I sold an NFT right now, and one of the utilities was if you own an NFT, you can access my NFT profits course, while we sell that thing for $497. 
Right now, no matter what, your NFT is worth a minimum of $497. I could see that being a good utility. I like to simplify things in business. None of this stuff seems simple from that perspective.
Yeah. That makes sense.
But that's not to confuse the whole other side of the coin—being the investor. Just being the guy who's buying one or two to either flip them or buying to support a community, the people you believe in. 
Some of the access to communities I really dig. I like hanging out with a lot of these people. There's a lot of very smart people, a lot of fun people, and just a great distraction away from some of the other things that can capture your time.
Yeah. For sure. Do you play Play-to-Earn games at all? Have you played?
No way, man. No. My team tried to wrangle me into building a guild where we would basically buy hundreds of characters. Then let people from around the world who can't afford to buy their own characters, they would essentially borrow ours. They would go and play the Play-to-Earn games. Then the money they make is distributed. They keep half, we keep half, or whatever the cut is.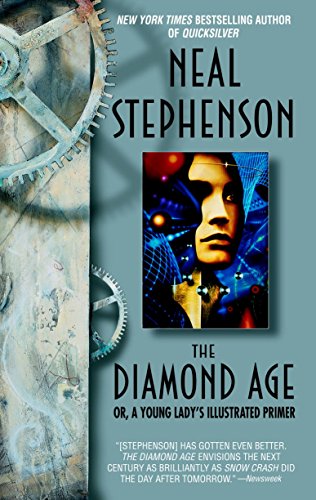 We were doing the math, and we're like, oh my gosh, these guys building guilds could make a lot of money—a lot. They were talking to VC guys talking about throwing in big six figure amounts to help build out this guild. 
I just started counting all the moving parts that would be needed to wrangle all these people. I was really not interested in hurting kittens playing video games. I don't care how much money is on the table here. There are too many moving parts. Too many things can go wrong. I'm going to go back to selling ebooks, bro.
The Metaverse is going to be so different from what we imagine it now, say five years time. There are two books that I would recommend our listener check out, or you, for that matter, Jason. One is Ready Player One, a fantastic book. I highly recommend the Audible audiobook version.
Then the other one is The Diamond Age: Or, a Young Lady's Illustrated Primer by Neal Stephenson. That is also great as an audiobook. Both of those books give you a sense for what's coming. It's going to be pretty out there in terms of what we would expect.
Yeah. I've been toying with the idea recently. It's funny, because you and I, before we hit the record button, we're talking about psychics. 
I've been toying with the idea of not only buying land in Sandbox, or any of these other metaverses that exist. I'm an idiot, actually. I could have got one of the cheapest pieces on the Sandbox. I think it was $2500 last time I looked. Then within three days, it was already up to $12,000 was the cheapest little parcel you can get.
That's just for a digital piece of land. That's sold as an NFT as well. I started thinking about what if you were to buy parcels of land, and then actually develop the land as well. Then flip the land as a developed piece. 
What kind of services could somebody put in the metaverse right now that can be usable? My friends at Cryptovoxels, they were telling like raves over, or they're called the Dreamer Squad but there's a platform called Cryptovoxels, which has their own weird metaverse. It's not totally developed.
These guys would throw rave dance parties in this big warehouse that they built out. They would do magic shows, DJs, rappers, and all kinds of weird things in there. You're in there dancing with your little character. I left the party and I started walking through the neighborhoods, and you start seeing Atari's building out this thing and some big companies are building out some cool things. Then you go a few more blocks and you're in the ghetto and it's just nothing being developed yet.
My brain has to think of like well, could I put a psychic shop? I could buy this parcel and build out a psychic shop. Then somebody could actually walk into the psychic shop, pay a little bit of Ethereum, and get a reading or maybe a Tarot reading. I started thinking, heck, it could be family counseling, divorce mentor.
It could be all kinds of different crazy things, selling information inside the metaverse. It's going to be wild to see where this goes. My whole thing was, what about buying plots of land, developing them, and then selling them as a whole already to existing businesses so they could come in and be in business?
That's actually a cool idea. I like that.
Think differently about the value that you provide, the skills that you possess, and how much they're actually worth, then how to negotiate an offer.
It is. I think it's still a little premature, but it's going to happen. I think the plan right now is just to stock up on the land. I don't think most businesses would understand how valuable it's going to be. A little tough sell.
Stock up on the psychics as well. That's a great way to end this episode. 
Alright, so if our listener wanted to follow you and learn from you, besides going to nftprofits.com and buying the course on NFT flipping, you also have equity equity5000.com, which is another course and program. You might want to mention what that is, and just your main sites and any socials you want to share as well.
Yeah, I'm pretty blessed that my name is Jason Moffatt, if you spell it right. I own all my socials. Basically, my first and last name everywhere, jasonmoffatt.com. I'm on most of all the socials. 
The Equity 5000 is the invite thing right now. But by the time you publish this, I'll actually probably put a page on there so people can see that. That is all about helping digital entrepreneurs.
Whether you're a copywriter and SEO type person, or just an overall marketer who provides marketing services to people, it really helps you to think differently about the value that you provide, the skills that you possess, and how much they're actually worth, then how to negotiate an offer. That is a win-win-win deal.
I like to add in that third win there. I want to have a win for myself, I want to create a win for my partners, and then I also want to create a win for the customers as well. If we could do that, that's fantastic. 
You can go to equity5000.com. You can go to nftprofits.com. You can Google my name. God only knows what you'll see after 17 years of shenanigans.
Awesome. Well, thank you so much, Jason. Thank you, listener and make it a great rest of your week. I'm your host, Stephan Spencer signing off. We'll catch you in the next episode.
Important Links
Your Checklist of Actions to Take
Learn to listen actively. Listening is a valuable skill. Most people often lack this skill because everyone wants to take the mic and talk. Going beyond education, listening will help me understand others better, build trust and make others feel important.
Have empathy. Empathy is important because it will help me understand how others are feeling so I can respond appropriately to the situation.
Assist others who need my help. Business is not just about selling my product or service; it is all about giving the result my prospect wants.
Learn to negotiate. When my prospect feels like I have their best interest, I can name the price for my product or service.
Listen to the market. Instead of trying to impart what I think my audience wants to hear, use their questions to know what the market wants.
Have due diligence on NFT's seller credibility and legitimacy. Having decent followers and verification tick on their accounts can indicate legitimacy. Also, check their page's sales stats to see if it's a well-established account selling or a recently opened account.
Look for NFTs with value propositions. For example, is the value limited to the digital space, or does it remain valuable even in the real world?
Establish a good understanding of future prospects of the NFT. For example, does the seller expect to sell it to collectors who will further trade it? Or does the seller want to sell it to buyers to hold?
Look for the marketing strategy tied to the NFTs. The value of an NFT is increased by maximizing the demand through great marketing and advertising. Will the company be able to meet supply and demand if its market surges?
Check out Jason Moffatt's website to learn more about him and his service. Also, visit nftprofits.com to buy the course on NFT flipping and equity5000.com for his course on helping digital entrepreneurs. 
About Jason Moffatt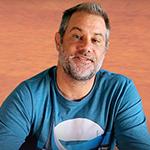 Jason Moffatt is a internet marketing coach, copywriter, ex private eye, stand up comedian, father of 2 including an autistic child, surfer, snowboarder, magician, amateur mycologist, health and yoga enthusiast, dog lover, and so much more. He's basically a Jack of 5000 trades. Jason has taken his childhood experiences of street hustling and criminal mischief and transformed himself into a change agent for good. He dedicates himself to growth each day knowing that this moment can always be a bit better than the last.